There are few cities in the world that leave you in awe from the moment you arrive to the moment you leave like Rome does. The Eternal City is often described as an open air museum where around every corner is another piece of history. It's no wonder people from all over the world flock here each year.
If the cobblestone streets, magnificent basilicas and bustling piazzas could talk, they would tell the tale of some of the major events of human history. Afterall, it was the birthplace of modern civilisation.
Running out of things to do in Rome would be an impressive feat, and if you did, I would love to share a glass of vino with you because you definitely have some stories to tell! In fact, I had to rein it in a little on this post before I started to get hand cramp!
However, if you're not sure how to spend your days in Rome, check out the best 30 attractions in Rome I've laid out for you here. This way you can pick and choose those you'd like to prioritise for your trip. Hopefully you have enough time to experience them all!
I'll be honest when I tasked myself with selecting the best things to do in Rome, I soon realised how much work that would involve because there's a bloody lot of them! In fact, after some deliberation, I decided to keep it to a manageable 30, otherwise, this post would be going on until next Wednesday, and you've got packing to do.
So, what that means for you is that I've created the ultimate list for your browsing pleasure! I've cut out the places that aren't worth wasting precious time on and given you a list overflowing with epic experiences and sublime sights that will blow your little cotton socks off!
---
Out of all of Rome's attractions, this one can't be missed! While not at the magnitude it once was (I'm sure I won't be at almost 2000 years old, either), it is still one of the world's most impressive and best-preserved ancient monuments.
Step back in time and imagine the incredible gladiator battle that would have taken place in front of a stadium packed to the brim with screaming, adoring Roman fans. Walking out for the first time into the arena really is an awe-inspiring experience.
But it's not just what went on here that makes this place a marvel. It's the architecture that is truly impressive.
Think about it, the colosseum is circular and composed entirely of arches, isn't it incredible how the Romans knew so much about maths and symmetry back then and yet the pencil was only invented 600 years later… It's no wonder this is one of the new seven wonders of the world.
Visiting The Pantheon is one of the best things to do in Rome, it's just iconic! Another marvel of Roman architecture, its most famous feature is the domed roof with its characteristic hole in the middle, known as The Eye of the Pantheon.
This hole allows natural light into the structure and lights up all the ornate fresco paintings and religious artefacts inside. It's another impressive example of Roman mathematics that allows light to illuminate the doorway at exactly 12 noon. Another cool feature is that when it rains (lightly) a phenomenon known as the "stack effect" means the raindrops vapourise in the stream of hot air before they reach the ground.
The Pantheon is also one of the best-preserved ancient Roman buildings, largely due to its continuous use. Originally it was built as a temple to all Gods but was converted into a Catholic church. It is also the resting place of the first two kings of unified Italy, Vittorio Emanuele II, Umberto I, Queen Margherita of Savoy and renowned painter Raphael.
The columned facade out front was innovative for its time but has since been copied to death over the past 2 millennia. You'll see buildings all around the world with a similar style to the Pantheon.
While not in as good shape as the Colosseum or the Pantheon, The Roman Forum is impressive in its own right due to the number of ruins in a single complex. The Forum was the heart of everyday life in ancient Rome.
Speeches, processions, markets, elections, and trials would happen here daily. Maybe the idea of leaving the house to watch a speech doesn't do it for you, but this was a couple of thousand years before Netflix and chill.
4. Check out the Views From Palatine Hill
Palatine Hill is one of the oldest parts of Rome and also one of the highest points of the city. One of the famous seven hills of Rome it towers 40 meters (130 feet) above the Roman Forum giving impressive views over this historic area. In fact, they reckon this area has been continually inhabited since the year 1000 B.C., so there's plenty to soak in.
Palatine Hill is considered the place where Rome was founded and the cave where "Luperca", the she-wolf that took care of Romulus and Remus, was apparently located here. The hill covers quite an area, similar to The Roman Forum, so put aside at least a couple of hours to take in all the different elements.
5. Soak In Monumental History At The Forum Of Augustus And Trajan Forum
Ready for more ruins, course you bloody are, you're headed for Rome! Well, either way, you're getting them whether you're "forumed out" or not!
This time we're looking at the Forums Of Augustus and Trajan, two different sites across the city that offer an intimate look at Roman life, this time with significantly fewer crowds.
The Forum of Augustus is an ancient monument which was at one time one of the most impressive forums in the empire. As the Roman Forum became ever busier and overcrowded, the Forum of Augustus held many important legal proceedings of the day. Today you can see the ruins of the Temple of Mars Ultor, built after the assassination of Cesar.
Inaugurated in 112 AD, the Trajan Forum is incredibly preserved and includes an impressive 98-foot column adorned with elaborate carvings. This area would have included buildings like libraries and markets and would have been a central part of Roman life at its peak.
6. Cool off with Gelato
Ancient ruins have a lot going for them, but unfortunately, not many of them are air-conditioned. If you're like most visitors to Rome and making your way through the uncovered Colosseum and Roman Forum in the high season, you're probably going to end up drenched in sweat!
My advice is to cool off with some gelato, another quintessential Italian experience! To be honest, even if you're here in the winter, my advice would still be the same: go get some gelato!
What makes Italian gelato special is the fact it has around 70% less air than traditional ice creams, giving it a much more dense and intense flavour. One of the best things to do in Rome is to indulge in the signature flavour of Pistachio on a warm summer day, or my favourite, lemon sorbet.
7. Eat Pizza By The Weight At Bonci
Pizza Al Taglio is a classic Roman "street food". Rather than serving pizza in the usual circular way, these pizzas are baked in large rectangular trays and prices are according to weight. Indicate how much you'd like, they cut it to size, warm it up, weigh it, and off you go!
This style of pizza might seem unusual if you're visiting for the first time, especially if you've been to Naples, the self-proclaimed "home of pizza". But this is the Roman experience. You'll be rubbing shoulders with locals as you order and take away, eating on little tables outside the shop.
Now that you've had a feed, let's get back to it! A city-state smack dab in the middle of Rome, and the home of the Pope himself, The Vatican City should feature prominently on your Rome itinerary.
While you may not see His Holiness himself wandering through the streets (well, actually on Wednesdays he does appear in the square), it's still one of the top places to visit in Rome. Chief among them would be the Vatican Museums and the famed ceilings of the Sistine Chapel, where the famous 'Hand of God' painting by Michaelangelo appears in all its glory.
If you do a tour, most will combine both the museum and the chapel, and if you do it yourself, don't fret, it's just next door. Even if you are not Catholic or remotely religious, I highly recommend going to at least appreciate the history and architecture of this amazing place.
Yes, yes, I know that St. Peter's Basilica and the surrounding square are in the Vatican and technically could have been included above. However, I feel like they deserve their own mention as they are an unmissable thing to do in Rome.
St. Peter's Basilica is not only the largest church in the world by interior but also where the first Pope, St. Peter (hence the name), is buried. Basically, if aliens came down and wanted to see a church, we would probably show them this one. It's bloody beautiful… and this is coming from an atheist!
Also if you are around during Holy Week or Christmas, this, or St. Peter's Square in front, is where the Pope holds a service. This is one of the best free things to do in Rome – amazing, considering Rome can be quite expensive.
If you have more time, you can pay to go up to the Dome of the Basilica for the most incredible views of the square, The Vatican, and Rome beyond. It's truly one of the most stunning sights in Rome.
If you're looking for a proper deep dive into this ancient city, then this group of art and archaeological museums is the perfect place. Located on Capitoline Hill in the impressive Piazza del Campidoglio, the museums date back to 1471 and are considered some of the oldest museums in the world.
Housing an impressive collection of ancient Roman statues, medieval and Renaissance art, as well as an impressive range of jewels and coins. Most importantly it is home to The Capitoline Wolf which depicts Romulus and Remus suckling from the she-wolf before the founding of Rome.
11. Pig Out on Pasta and Pizza
There is a reason that Italian food is revered around the world. I've been to quite a few places on this planet, and no matter how small, if they serve any cuisine apart from the local one, it's some sort of pizza or pasta… and imitation is the imperative word!
Italians take food very seriously and for a good reason – it tastes better in Italy. Traditionally, Italian recipes are quite simple with a small number of ingredients per dish. That's because the country is truly blessed with amazing produce: tomatoes are redder, basil is more fragrant, and cheese is fresher.
12. View Modern Art at the MAXXI
Okay, let's take a break from the old stuff and see something new. With its amazing history with artists like Michelangelo, Raphael and Bernini, you may be tempted to view art in Rome in the past tense, but that would be a mistake.
With galleries like the MACRO and MAXXI starting their own Biennale two years ago, the art scene here is alive and well. The building of the MAXXI is a work of art in itself and the exhibitions inside are just as stunning. It is divided into two sections, with art and architecture housed in two separate buildings.
13. Take in the View at the Altar of the Fatherland
I don't know about you, but one of my favourite things to do in a new city is to find the best viewpoint. There's something amazing about viewing a city from above and it's something I do early on to get an idea of the layout of the city.
Having been to several viewpoints in Rome, my favourite by far is the rooftop of the Altar of the Fatherland. Take in both the incredible scale of the city and appreciate the history and architecture that surrounds you.
The façade is impressive in itself but the views are something else. Officially the Victor Emmanuel II National Monument, but affectionately known as "The Wedding Cake" or "The Typewriter", it is relatively modern for this ancient city, dating back to 1935. It is now considered one of the national symbols of Italy.
Had enough of the dense city life and need to take a break? Channel your inner Diane Lane and take a day trip from Rome to the Tuscan sun.
About 3 hours away from Rome, Tuscany is awash with idyllic countryside, friendly people, and some of the world's best wine. My advice would be to take a tour from Rome.
Yes, I know this could be a bit expensive, but by the time you take public transportation both ways to and from Tuscany, get to a vineyard, and then pay for a tasting tour, you're paying pretty much the same if not more.
If you are looking for a day trip to splurge out on or are looking for a way to surprise your significant other, this might be the most romantic thing to do in Rome. This particular tour was one of my favourites.
15. Wander The Streets of Trastevere
Of course, it varies from person to person, but I take it that since you are reading this article, you are interested in my opinion, so here it is. The best neighbourhood in Rome to stay in is Trastevere.
It's the perfect blend of being less touristy, as it is a little farther from the main attractions, and has a really happening vibe. It's mega hip and trendy with all the local taverns, shops, and eateries your heart could desire.
If you want to explore a place in Rome that looks like a postcard, this is it! Simply wandering around the buzzing streets of this area is one of my favourite things to do when I'm in Rome and I always discover something new.
Close your eyes and picture your perfect day out. Now open them. Was your answer walking through a graveyard? Course it was! Well, you're in luck! These catacombs are one of the best hidden gems in Rome.
These Catacombs that can be found in various places around the city are not only one of the most unique things to do in Rome, but they are an engineering marvel. Housing mainly departed souls from the 2-5 century AD they aren't for everyone, but they definitely offer a break from the standard Rome itinerary!
17. Part with your Coins at the Trevi Fountain
Whether you're the superstitious type or not, you should still throw a coin in the Trevi Fountain. People have been doing it since the 1600s with hopes of finding love and that the coin will bring them back to Rome someday… It's worth a shot, eh!
There is a proper way to do it, too. Stand with your back to the fountain, and throw the coin with your right hand over your left shoulder. Don't ask me why, that's just how it's done.
Even if you don't believe in it, the money collected from the fountain goes to help feed the poor, so it's for a good cause. This is one of the most unmissable Rome attractions.
18. Get To Grips With Italian Coffee Culture
Forget your mocha frappuccino and pumpkin-spiced lattes. In Rome, you drink Espresso. You may drink cappuccinos at breakfast, but try to order it later and you might be met with an outright refusal or at best a very half-hearted sigh.
Do I like having more options in my day-to-day life? Sure I do. But when in Rome, we do as Romans do. And when it comes to coffee, they take it seriously!
There are loads of beautiful cafes, so you've got plenty of options. Luckily for us, Romans make espresso into an artform. After a week, you wonder how people drink anything else.
If you are coming to Rome for the art, then Villa Borghese is the place for you. The collection of old masters like Raphael, Caravaggio, and Bernini is unrivalled by almost any collection in the world, certainly in Italy.
On top of that, the buildings themselves are stunning, as well as the carefully manicured gardens out front. Spend a day strolling along the pond, taking in the fresh air and taking breaks to gawk at the villas and beautiful buildings in the park, including a replica of the Globe Theatre.
This is the best place for a lazy day in Rome while the gardens might be the best free thing to do in the capital.
I know, I know, another old building. I promise this is the last one. (Actually, I'm lying.) But if I can only tell you one more it should be this one, because it's not just an old building…
It's a mausoleum, it was a prison, a museum, it hid popes, it became a fortress when Rome was sacked, and it was even the site of a miracle. If there is an attraction in Rome with more history, I've yet to see it! Told you, not just another old building.
The structure itself is striking in its unique design and for a long time was the tallest building in Rome. There is also a terrace and cafe/bar with some of the best views of Rome and The Vatican on top.
Sure you can explore all the attractions while visiting Rome like a normal tourist. Walking, taking the train or a cab, there's absolutely nothing wrong with that!
Thinking of a way of kicking it up a notch though? Rent a Vespa.
Besides being the quintessential Italian commuter vehicle, the Vespa is perfect for zipping around tight corners, narrow alleyways, and cobblestone streets. This way you can cover much more of the city without getting too tired as public transport in the older areas of the city isn't epic and walking in the summer is hard work!
You can't throw a cat in Rome without hitting a piece of history – and the Jewish Ghetto is no exception. Boasting the oldest Jewish community in the world outside of the Middle East, this neighbourhood is teeming with charm and tales of yesteryear.
As you have probably deduced from the name, this was not a paradise to live in by any stretch, but this is a testament to the determination and perseverance of its residents who were forced to live here by Pope Paul IV. Hundreds of years later over one thousand residents were captured by the Nazis, many taken to Auschwitz with only a handful surviving.
23. Wander The Impressive Piazzas
One of the best things to do in Rome is to take a walk around the incredible Piazzas that dot the city. They are a great place to take a break from pounding the pavement, people watch and just soak in the beauty that is the Eternal City. It's in these areas where you can really appreciate just how special this city is beyond the major tourist attractions.
There's pretty much an endless amount of Piazzas to explore, but two of my favourites are Piazza Del Popolo and Piazza Navona.
Piazza Navona is probably one of the most stunning squares I have ever seen. I vividly remember walking around the corner and the piazza opening up in front of me and thinking wow!
The square dates back to 86 CE, built by emperor Domitian for athletics competitions. Today it is home to several highly decorative fountains, the impressive church Sant-Agnese in Agone, and a number of cafes and restaurants.
Piazza Del Popolo is another square worth making the effort to visit. Meaning "The People's Square" in English it is famous for the twin baroque churches of Santa Maria dei Miracoli and Santa Maria in Montesanto.
It also features a 36-metre high Egyptian obelisk taken to Rome by emperor Augustus! There's so much history here it's insane.
24. Explore The Campo De' Fiori Markets
Going down to the local markets to grab some of the freshest vegetables and fruits is a way of life in Rome. In a country with some of the best fresh produce in the world, you know Nonna isn't going down to a chain supermarket for her tomatoes. Those in the know get up early and head to the market for the cream of the crop!
I love going to the markets in any country I visit, it's one of my favourite places to people-watch. It's a great look at local life here in what is often seen as just a big, busy, tourist city.
The Campo De' Fiori Markets is the heartbeat of the city and the place where you can truly get a vibe of real life here. This is one of the most authentic things to do in Rome or anywhere else for that matter.
In 64 AD a massive fire took hold in Rome, this created the space for the massive Domus Aurea built by Emperor Nero. In fact, there is a rumour the fire was created by Nero himself so he could have an excuse to build himself such an opulent palace. Personally, it sounds like pretty standard Roman emperor behaviour!!
The massive complex had over 150 rooms covered in marble, ivory, gold, and intricate mosaics and murals. Today, it's not quite as elegant – but it's still an impressive collection of well-preserved ruins that gives a real glimpse into the lifestyle of the emperors. Even better, it's pretty off the beaten track too and being mostly underground it a really unique thing to see.
Rome is a paradise city for those who (like me) love food. Everyone knows how good Italian food is but it's not just about coming here and eating as much as you can.
Why not learn how to make it yourself? What better souvenir to come home with than being able to cook up an authentic fettuccine or ravioli?
On this tour, you'll get simple step-by-step instructions to enable you to learn how to make your own pasta from scratch. Get intimate knowledge of not just the pasta-making process but the cultural importance of each dish.
Of course, you don't just get to make the food either. You get to eat it all afterwards AND make tiramisu with a nice glass of Limoncello to finish it all off. Yum!
27. Eat In A Traditional Trattoria
Speaking of food, one of the best experiences you can have is to spend the evening at a traditional Trattoria. Forget Americanised spaghetti: here you'll realise that what we eat in other countries isn't anywhere near what's considered the proper way in Rome! But, we're here to learn!
Instead of eating everything together on one plate, Italians tend to split things up and eat in small courses. You'll never find an Italian putting meatballs and spaghetti together. Instead, meat is served as a separate course, likewise salad.
28. Watch The Sun Setting Over The Tiber
If you're looking for a romantic way to end a day exploring the Eternal City, then head to the Ponte Sant'Angelo at sunset to see the last rays of the day going down over Rome. There are plenty of different beautiful spots to watch sunset in Rome, but Ponte Sant'Angelo is my favourite due to see the dome of St. Peter's Basilica.
If you time your visit right, then heading up the dome of St. Peter's Basilica is also another knock-out location to experience sunset in Rome. However, you'll be sharing with other tourists. Instead, head down to the river banks and enjoy it with your partner for something a bit more personal.
29. Just Wander And Take In The Beauty And History Of The Eternal City
Public transport in Rome can be a little frustrating as the metro tends to just circle the older parts of the city (for obvious reasons). This can be turned to your advantage though, rather than missing out on so much whilst sitting on a train underground.
One of our favourite things to do in Rome is to just wander, with no aim or purpose, but just to literally roam (pun intended!). This way you will see so much more and come across a whole heap of stunning streets, buildings, and interesting sights you might not have come across had you just been blinkered moving straight from tourist spot to spot.
While a two-hour trip from Rome, you would be remiss to not take the journey down to see the Ruins of Pompeii. For those really interested in walking in the footsteps of the Romans, this is the ultimate destination.
Pompeii is one of those places that just about anyone and everyone knows about, the world over. This famous city is known as one of the best preserved Roman settlements due to its tragic end when it was buried below piles of volcanic ash only to be rediscovered centuries later.
It is beautiful, informative, and haunting at the same time. The sobering experience of knowing the very reason it is so well preserved is the same reason over 2000 people died, many of whom were immortalised as the famously grotesque plaster casts.
While a horrific event for all those involved, it has allowed us to view the thriving ancient civilization that's been frozen in time. You will be blown away by the level of preservation here where you can literally walk down the streets of this almost intact Roman town.
Be blown away by The Colosseum.
Walk in the footsteps of Emperors at The Roman Forum.
Indulge in Pizza Al Taglio and gelato.
Tour The Vatican Museums and gaze at the roof of the Sistine Chapel.
Climb the dome of St. Peter's Basilica.
Have an unforgettable meal in a Traditional Trattoria.
Buy local produce at the Campo De' Fiori markets.
Visit the Altar of the Fatherland and take in the amazing views and architecture.
Take a day trip to the impressive ruins of Pompeii.
Take in the majesty of St. Peter's Basilica and St. Peter's Square.
See the sun setting over the Tiber.
Explore the Trastevere neighbourhood.
People watch in Piazza Navona.
Explore the city on foot and soak in local life around each corner.
Toss a coin in the Trevi fountain and make a wish.
Visit one of the city's most iconic buildings, the Pantheon.
View the Roman Forum from above at Fori Imperiali.
See the city from above at the Gianicolo Hill viewpoint.
Stroll around the beautiful gardens of Villa Borghese.
Eat as much gelato as humanly possible!
Take a cooking course and learn how to make pasta.
Act like gladiators with a behind-the-scenes tours of the Colosseum.
Wander around Savello Park.
Stand in two different countries when visiting the Vatican.
Climb up St. Peter's Dome for a proper adventure.
Take a break from sightseeing at the interactive Rome's Children's Museum.
Kids can get fed up walking everywhere, so take a hop-on hop-off open-top bus tour.
For older kids, take them on a tour of the underground Domus Aurea.
Rome is easy enough to get around using the metro system. It isn't extensive and doesn't cut through the centre of the old city. However many of the main attractions are a short walk from many of the stations.
However, as I said before, Rome is a great city to walk around, though it can be quite tiring in the blazing summer sun!
Here is a rundown of the cost of using the Rome Metro (these tickets can be used on the Metro, buses, trams and urban trains):
One-way ticket (BIT) (lasts 75 minutes since its first validation) – € 1.50
MetroBus 24 hours – € 7
MetroBus 48 hours – € 12.50
MetroBus 72 hours – € 18
Weekly pass – € 24
Both Fiumicino and Ciampino airports are connected to the city via shuttle buses and local trains. These all head to Termini Station which is itself connected to the metro system.
Don't Forget your Travel Insurance for Rome
Whilst public health services in Italy are pretty good, it's still always best to have your travel insurance sorted out before you head overseas as it covers so much more if things go wrong.
ALWAYS sort out your backpacker insurance before your trip. There's plenty to choose from in that department, but a good place to start is Safety Wing.
They offer month-to-month payments, no lock-in contracts, and require absolutely no itineraries: that's the exact kind of insurance long-term travellers and digital nomads need.
SafetyWing is cheap, easy, and admin-free: just sign up lickety-split so you can get back to it!
Click the button below to learn more about SafetyWing's setup or read our insider review for the full tasty scoop.
What are some fun things to do in Rome?
Walking in the footsteps of Romans in the Colosseum, the Roman Forum as well as the Forums Of Augustus And Trajan is super exciting and completely mind-blowing when you think about the age of these structures and the history they must have seen.
Which are the best things to do in Rome at night?
Heading back to some of the main sights at night offers a quieter and much more atmospheric scene. The Trevi fountain, The Colosseum and The Pantheon for example are all lit up and are a photographer's dream!
What are some great things to do in Rome with kids?
Eating a ton of gelato for a start! After that, they will love things like being able to stand in two countries at one time at the Vatican border and climbing up the dome of St. Peter's Basilica.
Are there any fun things for couples to do in Rome?
Rome is a romantic city by its very nature. But if you're looking to step things up a bit, why not spend the sunset overlooking the Tiber before heading off for a sexy meal in one of the small traditional restaurants?
If you still can't decide what to do in Rome, just take a walk around and explore the city. Rome is a magical place and every corner has something unique to be experienced. Shop, sightsee, eat, drink, you really can't go wrong here.
I'm sure you won't run out of things to do in Rome. If anything, it is much more likely that you will not be able to do everything you want to do on your first trip. But don't worry you can always come back again… especially if you toss a coin in the Trevi Fountain.
I hope you enjoyed my list of attractions in Rome. Please let me know if I missed your favourite thing in the comments so the other readers can enjoy them too!
---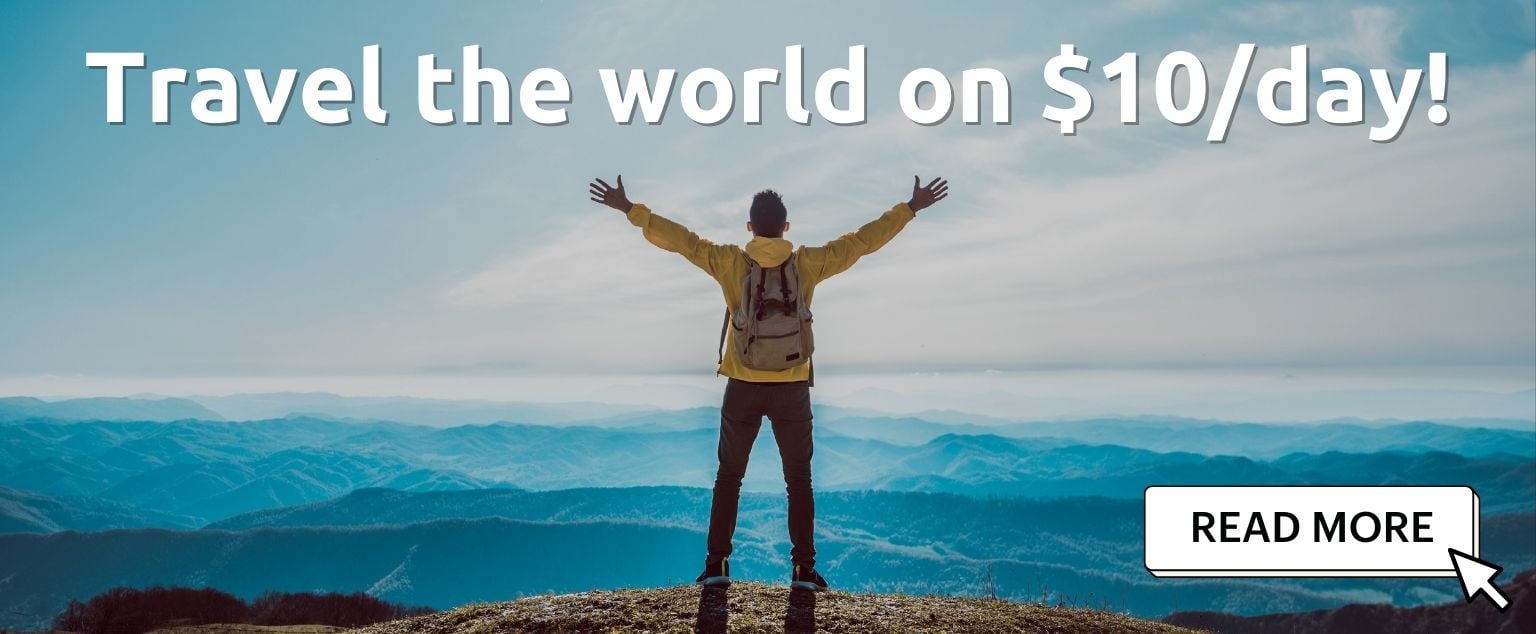 And for transparency's sake, please know that some of the links in our content are affiliate links. That means that if you book your accommodation, buy your gear, or sort your insurance through our link, we earn a small commission (at no extra cost to you). That said, we only link to the gear we trust and never recommend services we don't believe are up to scratch. Again, thank you!