There are few cities in the world that leave you in awe the moment you arrive. Rome is one of those cities. Since it's one of the most visited cities in Europe, it's easy to see why many people flock here all year round
If the cobblestone streets, magnificent basilicas and bustling piazzas could talk, they would tell the tale of some of the major events of human history. Afterall, it was the birthplace of modern civilization.
Running out of things to do in Rome would be an impressive feat, and if you did, I would love to share a glass of vino with you because you definitely have some stories to tell!
However, if you're not sure how to spend your days in Rome, consider checking out the best 25 attractions in Rome I've laid out for you here. I hope you have enough time to do them all!
The Top Things to Do in Rome
Out of all of Rome's attractions, this one can't be missed from your Roman itinerary. While not at the magnitude it once was (I'm sure I won't be at almost 2000 years old, either), it is still one of the world's most impressive and best-preserved ancient monuments.
Home to gladiator fights, full-scale battles, and animal fighting, let your imagination run wild while you envision the stadium packed to the brim with screaming, adoring Roman fans.
But it's not just what went on here that makes this place a marvel. It's the architecture that is truly impressive.
Think about it, the building is circular and composed entirely of arches, isn't it incredible how the Romans knew so much about maths and symmetry back then and yet the pencil was only invented 600 years later? It's no wonder this is one of the seven wonders of the world.
Insider tip: To avoid the hugeeee queues, book your colosseum tour online. You can even get combined tickets for the Roman Forum and Colosseum.
Entrance: 16 Euro
Hours: 9:00AM – 19:15PM
Address: Piazza del Colosseo, 1, 00184 Roma RM, Italy
Visiting the pantheon is one of the best things to do in Rome because it is yet another marvel of Roman architecture. Made famous for its domed roof which is open in the middle, known as The Eye of the Pantheon.
This hole allows natural light into the structure and lights up all the ornate fresco paintings and religious artefacts. It's not clear why the eye was built, but it is another impressive example of Roman mathematics since it allows light to light up the doorway at exactly 12 noon. The floor is also sloped, so that water runs into a drain when it rains.
Its also one of the best preserved ancient Roman buildings, largely due to its continuous use. Originally it was built as a temple to all Gods but was converted into a Catholic church. It is also the resting place of the first two kings of unified Italy, Vittorio Emanuele II, Umberto I, Queen Margherita of Savoy and renowned painter Raphael.
The columned facade out front was innovative for its time but has since been copied to death over the past 2 millennia. You'll see buildings all around the world with a similar style to the Pantheon.
Entrance: Free
Hours: 8:30AM – 19:15PM
Address: Piazza della Rotonda, 00186 Roma RM, Italy
Not sick of old stuff yet? That's good because there is plenty more where that came from. While not in as good of shape as the Colosseum, or especially the Pantheon, it is impressive in its own right due to the number of ruins in a single complex.
The Forum was the heart of everyday life in ancient Rome. Speeches, processions, markets, elections, and trials would happen here daily. Maybe the idea of leaving the house to watch a speech doesn't do it for you, but this was a couple of thousand years before Netflix.
You can also buy tickets to the Forum at the same time as the Colosseum, as it's just next door, making it easy to knock off two of the top things to do in Rome with one ancient stone.
However, the queue for tickets is incredibly long, so I highly recommend you book in advance to save yourself some time, especially if you only have a weekend in Rome.
Entrance: 16 Euro
Hours: 9:00AM – 19:15PM
Address:  Via della Salara Vecchia, 5/6, 00186 Roma RM, Italy
4. Cool off with Gelato
Ancient ruins have a lot going for them, but unfortunately, not many of them are air-conditioned. If you're like most visitors to Rome and making your way through the uncovered Colosseum and Roman Forum in the high season, you are probably drenched in sweat as you read this.
My advice is to go cool off with some gelato. However, even if you decided to come in the cooler off-season, my advice would still be the same: go get some gelato!
What makes Italian gelato special is the fact it has around 70% less air than traditional ice creams, giving it a much more dense and intense flavour.
A pro tip: look for gelaterias served in metal tins instead of plastic tubs, stay away from bright artificial colours and have a smaller number of flavours. That's the real good stuff and also one of the best things to do in Rome during summer with kids because if your kid loves ice cream, they will love gelato.
My favorite is called Come il Latte, decadent, but at a great price!
Entrance: Free, just the price of your gelato!
Hours: 12:00AM –12:00PM
Address:  Via Silvio Spaventa, 24/26, 00187 Roma RM, Italy
Now that you are all cooled off, let's get back to it! A city-state smack dab in the middle of Rome, and the home of the Pope himself, Vatican City should feature prominently on your to-do list while visiting Rome.
While you may not see his Holiness himself wandering through the streets, it's still one of the top places to visit in Rome. Chief among them would be the Vatican Museums and the famed ceilings of the Sistine Chapel, where the famous 'Hand of God' painting by Michaelangelo hangs in all its glory.
If you do a tour, most will combine both the museum and the chapel, and if you do it yourself, don't fret, it's just next door. Even if you are not Catholic or religious, I highly recommend going to at least appreciate the history and architecture.
While it is a functioning city and is open 24 hours, the timings and entry fees down below are for the museums.
Entrance: 17 Euro
Hours: 8:30AM – 18:30PM (Please note that last entry is 4:00PM)
Address:  00120 Vatican City
Yes, yes, I know that St. Peter's Basilica is in the Vatican and technically it could have been included above. However, I feel like it deserves its own mention as it's an unmissable thing to do in Rome.
St. Peter's Basilica is not only the largest church in the world by interior but also where the First Pope, St. Peter (hence the name), is buried. Basically, if aliens came down and wanted to see a church, we would probably show them this one.
Also if you are around during Holy Week or Christmas, this, or St. Peter's square in front, is where the Pope holds service. This is one of the best free things to do in Rome as it is a place of worship and charges no fee.
Entrance: Free
Hours: 7:00AM – 19:00PM
Address:  Piazza San Pietro, 00120 Città del Vaticano, Vatican City
Small Pack Problems? 😉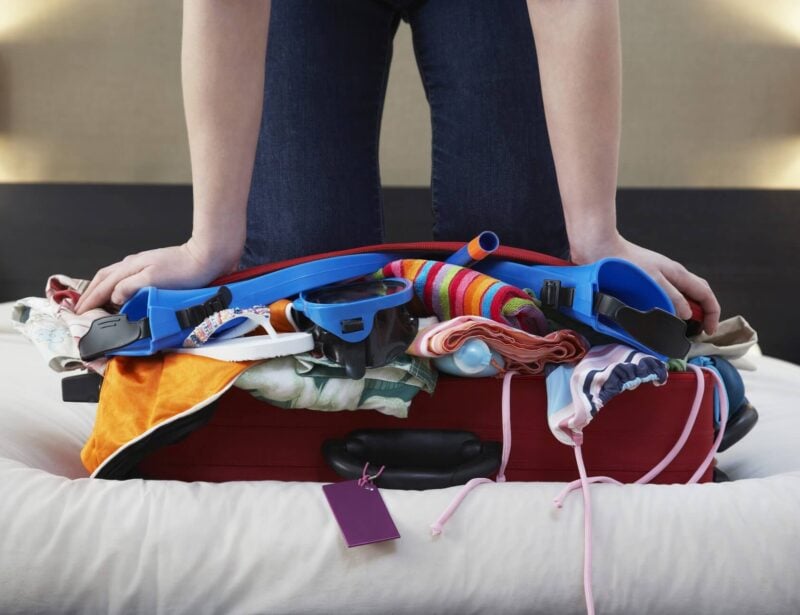 My missus travels with all her clothes in ziplock bags: don't be like my missus. UP YOUR PACKING GAME!
Packing cubes for the globetrotters and compression sacks for the real adventurers – these babies are a traveller's best kept secret. They organise yo' packing and minimise its volume too so you can pack MORE.
Or, y'know… you can stick to ziplock bags.
View Our Fave Cubes
Or Check Out the Sacks!
7. Wind Down with an Aperativo
Okay, let's take a break from the sightseeing and relax. There's always tomorrow to see all the sights, after all, Rome wasn't built or seen in a day.
As the sun sets, make your way to the local bar for an Aperitivo. Some people might translate this as Italian happy hour, but I'm here to tell you it is so much more than that.
It literally means to open the appetite, and so while, yes there are discounted drinks reminiscent of a happy hour, they mostly come with free snacks similar to tapas in Spain. This can include anything from olives to cold cuts and peanuts, with some even serving more substantial buffet items.
While these are just supposed to be pre-dinner snacks, if you are on a tight backpacking budget or fill up quick, find a bar serving a heartier buffet-type selection and go to town!
However, make sure to order another Aperol Spritz or Negroni before you fill up your plate again.
If you're not sure where to find Aperativo in Rome, I recommend Il Goccetto, which is centrally located and highly rated. No matter where you are exploring in Rome, this stunning place is within walking distance.
Entrance: free to enter, just the price of your food/drinks
Hours: Noon – Midnight, Tuesday – Saturday. 5PM – Midnight on Mondays. Closed on Sundays.
Address: Via dei Banchi Vecchi 14 00186 Rome, Lazio, Italy
8. Pig Out on the Best Italian food
There is a reason that Italian food is revered around the world. I've been to quite a few places on this planet, and no matter how small the place, if you can find a place that serves any cuisine apart from the local one, there's a high chance it's some sort of pizza or pasta imitation.
Italians take their food very seriously and for a good reason – it tastes better in Italy. Traditionally, Italian recipes are quite simple with a small number of ingredients per dish.
That is because the country is truly blessed with amazing produce. The tomatoes are redder, the basil more fragrant, and the cheese fresher.
Seriously, bite into a tomato in Italy with nothing on it – heavenly! Food is one of the best things to do in Rome and it's not really that close. And the good thing, as it is a capital city, you have people from every region making their traditional dishes, so be ready to try them all.
9. View Modern Art at the MAXXI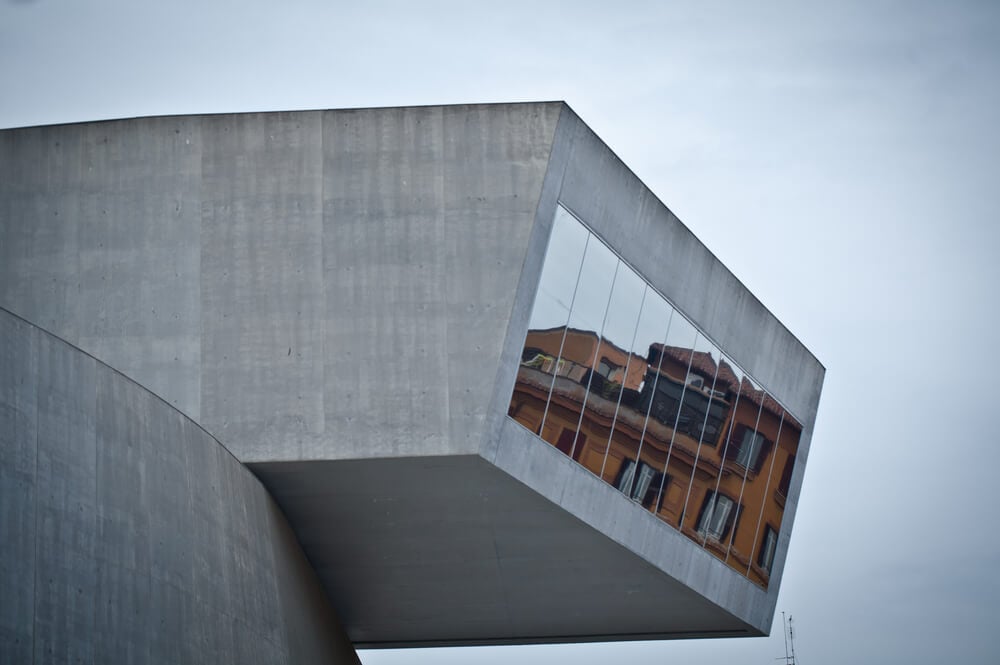 Okay, let's take a break from the old stuff and see something new. With its amazing history with artists like Michelangelo, Raphael and Bernini, you may be tempted to view art in Rome in the past tense, but that would be a mistake.
With galleries like the MACRO and MAXXI starting their own Biennale two years ago, the art scene here is alive and well. The building of the MAXXI is a work of art in itself and the exhibitions inside are just as stunning. It is divided into two sections, with art and architecture housed in two separate buildings.
Entrance: 12 Euro
Hours: 11:00AM – 19:00PM (Closed on Mondays)
Address:  Via Guido Reni, 4a, 00196 Roma RM, Italy
10. Take in the View at the Altar of the Fatherland
I don't know about you guys, but one of my favorite things to do in a new city is finding the best viewpoint. There is just a different feeling you get when you view a city from above.
Having been to several viewpoints in Rome, my favorite by far is the rooftop of the Altar of the fatherland. Simply take a glass elevator to the top and enjoy the panoramic views from the rooftop.
The façade is impressive in itself but the views are something else. Another 360-degree panoramic viewpoint is atop the Il Vittoriano. However, as the building was erected after destroying a medieval village, I can't recommend supporting it.
Entrance: 7 Euro
Hours: 9:30AM – 19:30PM
Address: Piazza Venezia, 00186 Roma RM, Italy
Is This the Best Daypack EVER???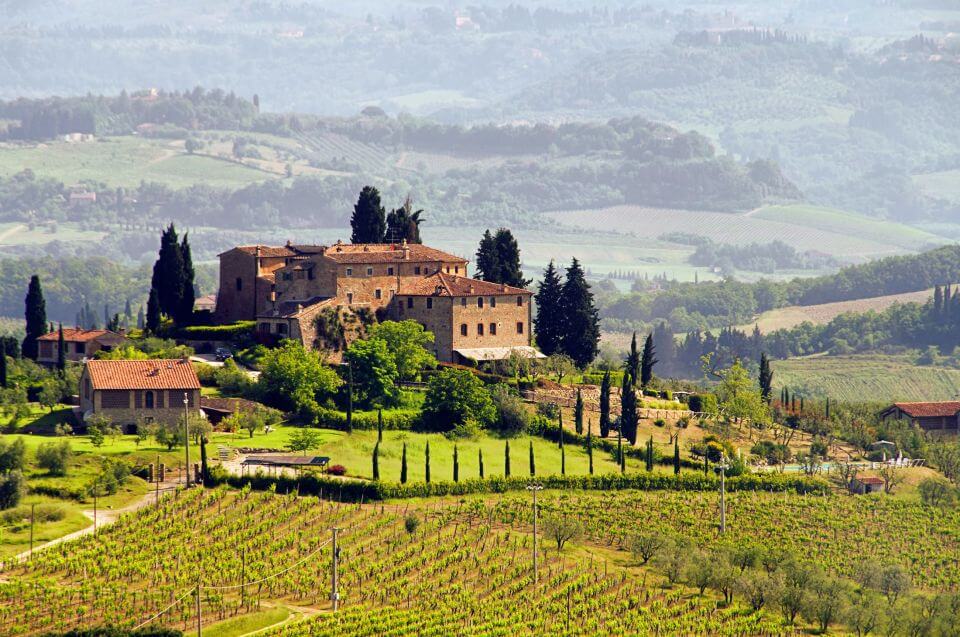 Had enough of the dense city life and need to take a break? Channel your inner Diane Lane and take a day trip from Rome to the Tuscan sun.
Conveniently located just about 3 hours away from Rome proper, Tuscany is awash with the idyllic countryside, friendly people, and some of the world's best wine. My advice would be to take a tour from Rome.
Yes, I know this could be a bit expensive, but by the time you take public transportation both ways to and from Tuscany, get from Tuscany to a vineyard, and then pay for a tasting and tour, you're paying pretty much the same if not more.
If you are looking for a day trip to splurge out on or are looking for a way to surprise your significant other, this might be the most romantic thing to do in Rome. This particular tour was one of my favourites. https://www.getyourguide.com/rome-l33/best-of-tuscany-in-1-day-from-rome-t21292/
Entrance: 129 Euro
Hours: 13 Hours
Address:  Various Tuscan Sights
12. Stay in Trastevere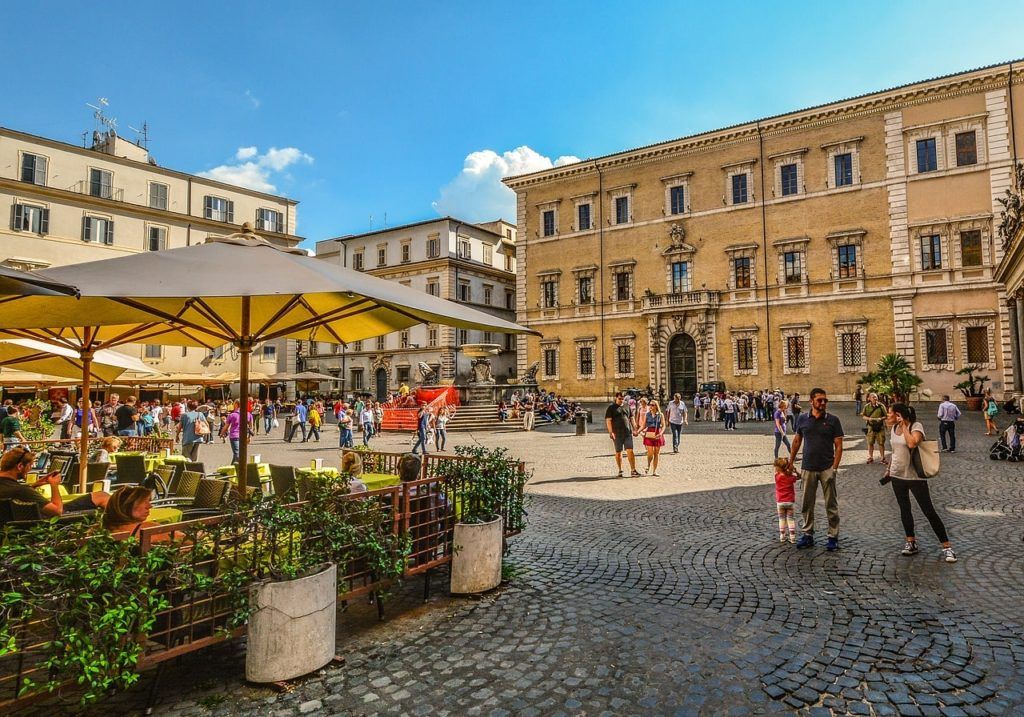 Of course, it varies from person to person, but I take it that since you are reading this article, you are interested in my opinion, so here it is. The best neighborhood in Rome to stay in is Trastevere.
It's the perfect blend of being less touristy as it is a little farther from the main attractions compared to other areas like Central Storico. It's also hip and trendy with all the local taverns, shops, and eateries your heart could desire.
If you want to stay in a place that looks like a postcard, this is the place. Pro-tip, go to (Pizzeria di Marmi), one of the best pizzas in Rome.
Close your eyes and picture your perfect day out. Now open them. Was your answer walking through a graveyard?
Well, you're in luck! And that's not all, these graveyards are ancient and underground! Housing mainly departed souls from the 2-5 century AD, these fascinating structures that dot Rome are both a blast to the past as well as marvels of engineering, making them one of the most unique things to do in Rome.
While there are over 60 of them within the city, only five are open to the public. The most impressive in my opinion is the Catacombs of St. Callixtus.
However, as I am not the only one who thinks so, they are also the most crowded. If you are looking for something a little more under the radar I would go to the Catacombe di Priscilla; it is not as popular but has amazing artwork to look at as well.
Entrance: 8 Euro
Hours: Monday to Saturday 9:00 AM – 12:00PM and 16:00PM – 17:00PM. 
Address: Various
14. Part with your Coins at the Trevi Fountain
I don't know how superstitious you are, but it doesn't matter, you should still throw a coin in the Trevi Fountain. People have been doing it since the 1600s with hopes of finding love and that the coin will bring them back to Rome.
There is a proper way to do it, too. Stand with your back to the fountain, and throw the coin with your right hand over your left shoulder.
Don't ask me why, that's just how it's done. And even if you don't believe in it, all the money collected from the bottom at the end of each day goes to help feed the poor, so you can throw it in for a good cause. For anyone travelling to Rome, this is one of the most unmissable Rome attractions.
Entrance: Free (minus some coins)
Hours: 24 hours
Address: Piazza di Trevi, 00187 Roma RM, Italy
Travel with peace of mind. Travel WITH a security belt.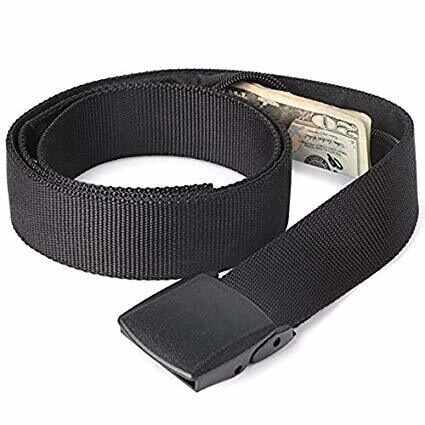 Get your cash stashed with this awesome Pacsafe money belt. It will keep your valuables safe no matter where you go.
It looks exactly like a normal belt except for a SECRET interior pocket perfectly designed to hide a wad of cash or a passport copy. Never get caught with your pants down again! (Unless you want to.)
Hide Yo' Money!
15. Drink Espresso Till your Hand Shakes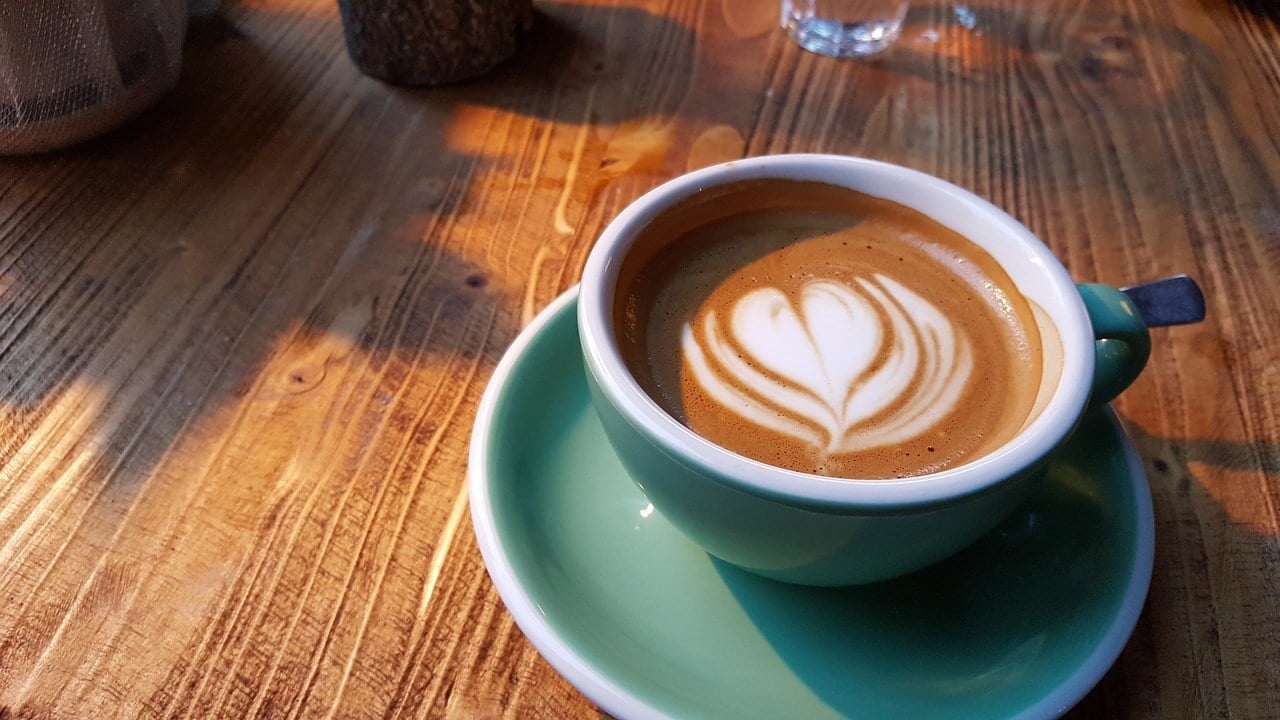 Forget your Mocha Frappuccino and Pumpkin Spiced Lattes, in Rome you drink Espresso. You may drink Cappuccinos at breakfast, but try to order it later and you might be met with an outright refusal or at best a very half-hearted sigh.
Do I like having more options in my day-to-day life? Sure I do. But when in Rome, we must do as the Romans do.
Luckily for us, the Romans take the making of their espresso very seriously as well, and after a week you will be wondering how people drink anything else. A Starbucks opened its first location in Rome just this April, it remains to be seen how it will do, but I have a hunch we won't be seeing one on every corner.
Some people have a different list of priorities when visiting Rome, and Italy as a whole. In a larger sense, sometimes it's for the food, sometimes the history, and sometimes the art. If you are coming for the art, then Villa Borghese is the place for you.
The collection of old masters like Raphael, Caravaggio, and Bernini is unrivalled by almost any collection out there.
On top of that, the buildings themselves are beautiful, as well as the carefully manicured gardens out front. Spend a day strolling along the pond, taking in the fresh air and taking breaks to gawk at the villas and attractions at the park, including a replica of the Globe Theatre.
This is the best place for a lazy day in Rome while the gardens might be the best free thing. https://www.getyourguide.com/villa-borghese-l2907/
Entrance: The Gardens are free of charge but the gallery costs 13 Euro
Hours: Tuesday to Sunday 9:00AM-19:00PM
Address:  Piazzale Napoleone I, 00197 Roma RM, Italy
17. Let your Kids be Gladiators
If you are travelling with kids, by this point you have been dragging them to all the places that you want to go, so let's do something that they like.
The gladiator school is the best thing to do in Rome for kids. Gruppo Storico Romano runs a gladiator school for all the little tykes who want to be Spartacus.
They even have their own 250 person gladiator arena. It starts with a tour around the museum followed by putting them in their outfits so they are ready for battle!
Then there are training drills, concluding with a fight with their instructor and each other. In the end, they even get a certificate so that they can show all their friends what a warrior they are.
Entrance: It starts a 120 Euro per person but it gets cheaper with each participant
Hours: 9:00AM-17:00PM
Address: Via Appia Antica 18
18. Be Surrounded by the Castel Sant'Angelo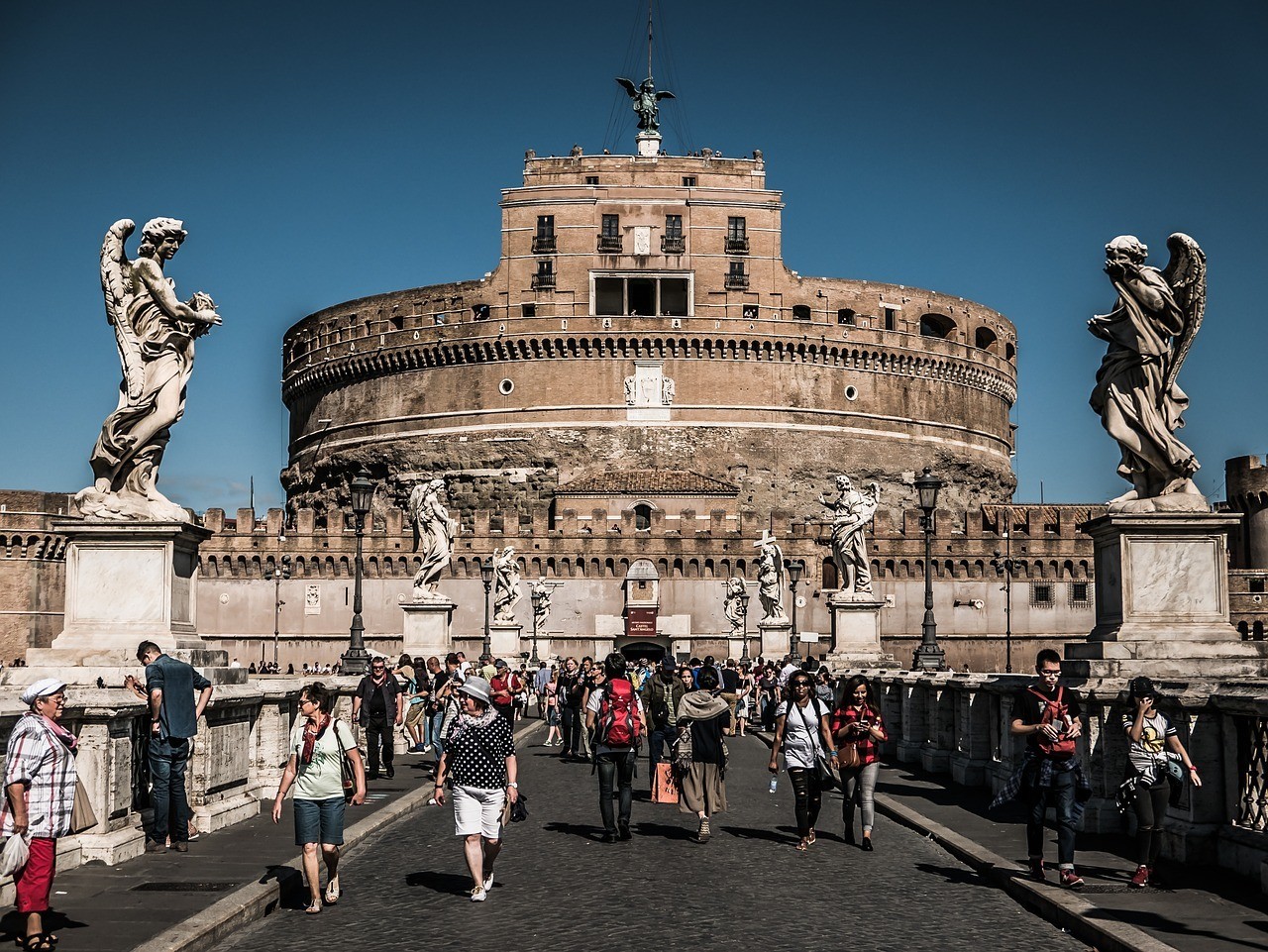 I know, I know, another old building, I promise this is the last one. But if I can only tell you one more it should be this one, because it's not just an old building, it's so much more!
It's a mausoleum, it was a prison, a museum, it hid popes, it became a fortress when Rome was sacked, and it was even the site of a miracle. If there is an attraction in Rome with more history, I've yet to see it.
The structure itself is striking in itself, and for a long time was the tallest building in Rome. There is also a terrace and cafe/bar with some of the best views from Rome on top. When you think of what to do in Rome, please remember the Castel Sant Angelo. https://www.getyourguide.com/castel-sant-angelo-l2902/
Entrance: 12 Euro
Hours: 9:00AM-19:30PM
Address:  Lungotevere Castello, 50, 00193 Roma RM, Italy
Forget boring accommodation… book yourself an EPIC STAY!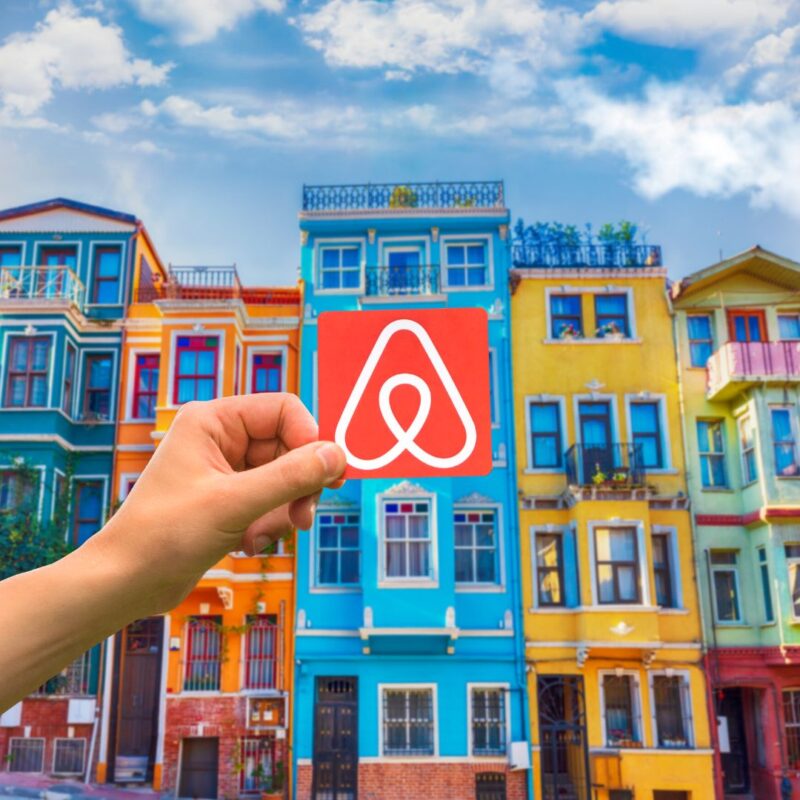 Why stay in a naff hotel when you can stay in a cosy, stylish local house instead? And for half the money too!
Stay somewhere EPIC and save your hard-earned dollars — from houses to barns to castles and caves, there is an Airbnb for every occasion!
Book an EPIC Stay
Sure you can explore all the attractions while visiting Rome like a normal tourist. Walking, taking the train or a cab, there's absolutely nothing wrong with that!
Thinking of a way of kicking it up a notch though? Rent a Vespa. Besides being the quintessential Italian commuter vehicle, the Vespa is perfect for zipping around tight corners, narrow alleyways and cobblestone streets.
Not only will you be the envy of all those on the street, the avenues just look better at 50 km per hour.
20. Tour the Largest Movie Set in Europe
I'll let you in a little secret about movies, they are not always filmed where they are set. Shocking I know. The Martian? Not Mars, but Budapest and Wadi Rum. Avatar? China. Gangs of New York, Italy? That's right, the Cinecittà Studio, nicknamed Hollywood on the Tiber, has been the home of many movies as the largest movie studio in Europe.
In fact, I can almost guarantee you have seen a movie shot here. From classics like Roman Holiday and Ben Hur, The Passion of the Christ, and Godfather, just to name a few, over 3,000 movies have been filmed or partially filmed there.
If you call yourself a film buff and you are wondering what to do in Rome, you don't have an excuse not to go.
Entrance: 15 Euro
Hours: 10:00AM-18:00PM Except Tuesdays
Address:  Via Tuscolana, 1055, 00173 Roma RM, Italy
While about a two hour trip from Rome, you would be remiss to not take the journey down to see the Ruins of Pompeii.
There are very few things that are in our collective consciousness as a species and Pompeii is one of them. Ask a high schooler from Seoul to Helsinki if they know of Pompeii and if they were paying attention in class they will know at least a little of what happened.
While a horrific event for all those involved, it has allowed us to view the thriving ancient civilization that's been frozen in time.
It is beautiful, informative, and haunting at the same time and definitely not to be missed. It is the most unique thing to do in Rome and is one of the most unique human experiences we have.
Entrance: 16 Euro
Hours: 9:00AM-19:00PM
Address:  Piazza Immacolata, Piazza Porta Marina inf., 80045 Pompeii, Italy 
22. Do not skip over the Jewish Ghetto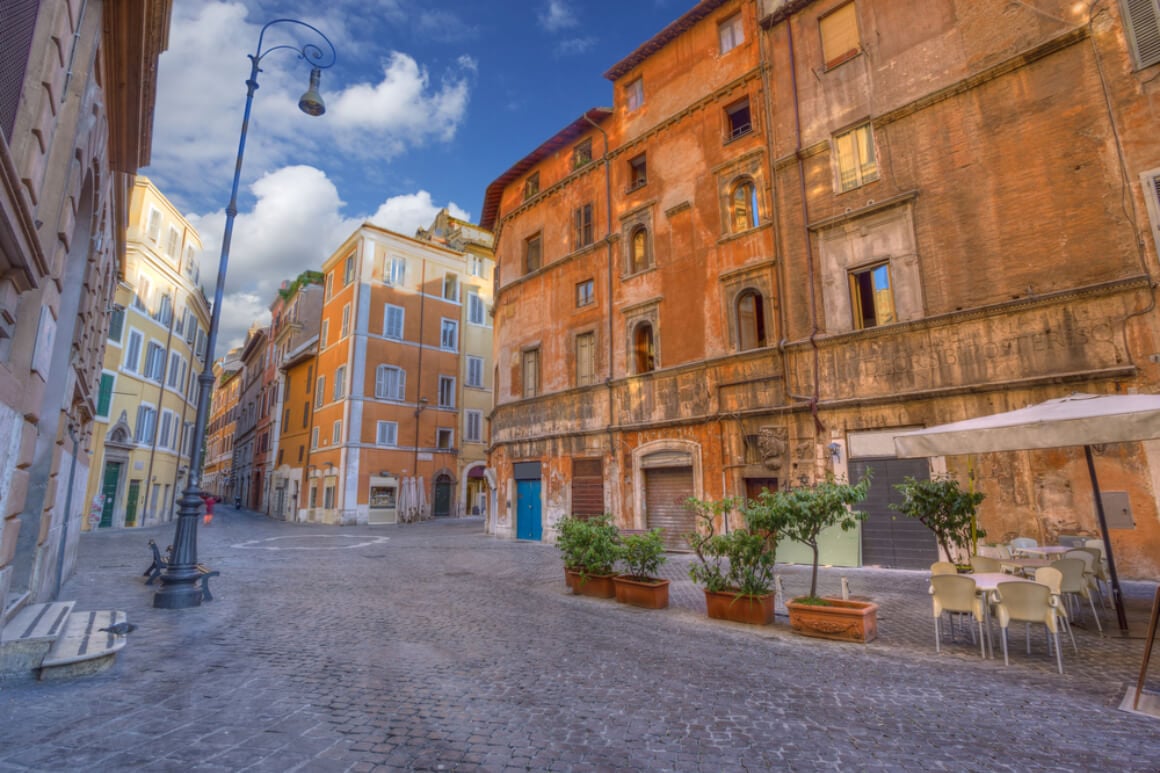 You can't throw a cat in Rome without hitting a piece of history and the Jewish Ghetto is no exception. Boasting the oldest Jewish community in the world outside the middle east, this neighborhood is teeming with charm and tales of yesteryear.
As you have probably deduced from the name, this was not a paradise to live in by any stretch, but this is a testament to determination and perseverance.
Visit the old synagogue, which is one of the largest in Europe, and don't forget to try the original Jewish Artichokes, which are now one of the staple foods of Rome.
23. Fill your Bags at the Local Food Markets
Going down to the local markets to grab some of the freshest vegetables and fruits is a way of life in Rome. In a country with some of the best fresh produce in the world, you would think that Nonna is going down to the chain grocery store for her tomatoes? Try some for yourself to find out exactly why.
I love going to the markets in any country I visit, and it's one of my favorite places to people watch. Here you can see people interacting with their community, the people they see every day.
It's the heartbeat of the city and the place where you can truly get a vibe for a place. This is one of the most authentic things to do in Rome or anywhere else for that matter.
Where to Stay in Rome
As Rome is a tourist hub and rightfully so, there is no shortage of rooms in this Italian capital. Here I'm going to give you some of the best of the best.
This Airbnb in Rome is the perfect place to stay with your significant other or a few friends. With two bedrooms, this cute house can fit up to four guests quite comfortably. Situated right next to the Colosseum and Metro Lines, it is in the perfect location for travellers. Did I mention a gorgeous private patio yet? There's that, too
This modern Hostel in Rome has everything you could want in a hostel. Immaculately clean, great social events, and enough size to where you don't feel like sardines on top of each other, this place has it all. Very centrally located and with a 7 euro breakfast to die for.
A wonderfully quaint family-run guest house in the heart of Trastevere, this slice of home is one of the most authentic experiences you can have while visiting Rome. Antique furniture adds to the charm of this typical Roman house and the hospitality you will receive is second to none.
Some Tips for Visiting Rome
Before you go ahead and buy your ticket and map out your itinerary, take a look at some of these Rome travel tips to make sure your dream vacation stays blissful…
Invest in travel insurance! It's better to be safe than sorry
Keep an eye on your belongings. Pick pockets are common around tourist areas, unfortunately.
Be aware of different scams. Unfortunately, as with any tourist hub, there are people who will take advantage so do your research before going
Buy Vatican tickets before you go. Or you'll be queuing all day (literally).
Museums are free on the first Sunday of the month.
Eat and drink before noon. Prices go up after noon, especially on coffee.
Italians eat late. It's not uncommon for locals to eat at 10 pm at night. You will find restaurants are busy around this time.
Order coffee at the bar. This way you don't pay the service charge as you don't take a table.
Dress appropriately in churches. This is a house of worship, so be respectful and leave the hot pants and tank tops back at your accommodation.
Look for authentic restaurants. If a man is waving you in with an English menu, I wouldn't go in
Bring a good water bottle with you, as single-use plastics are best avoided
Find cheap flights. Every once in a while, a killer deal pops up.
Don't forget your travel insurance for Rome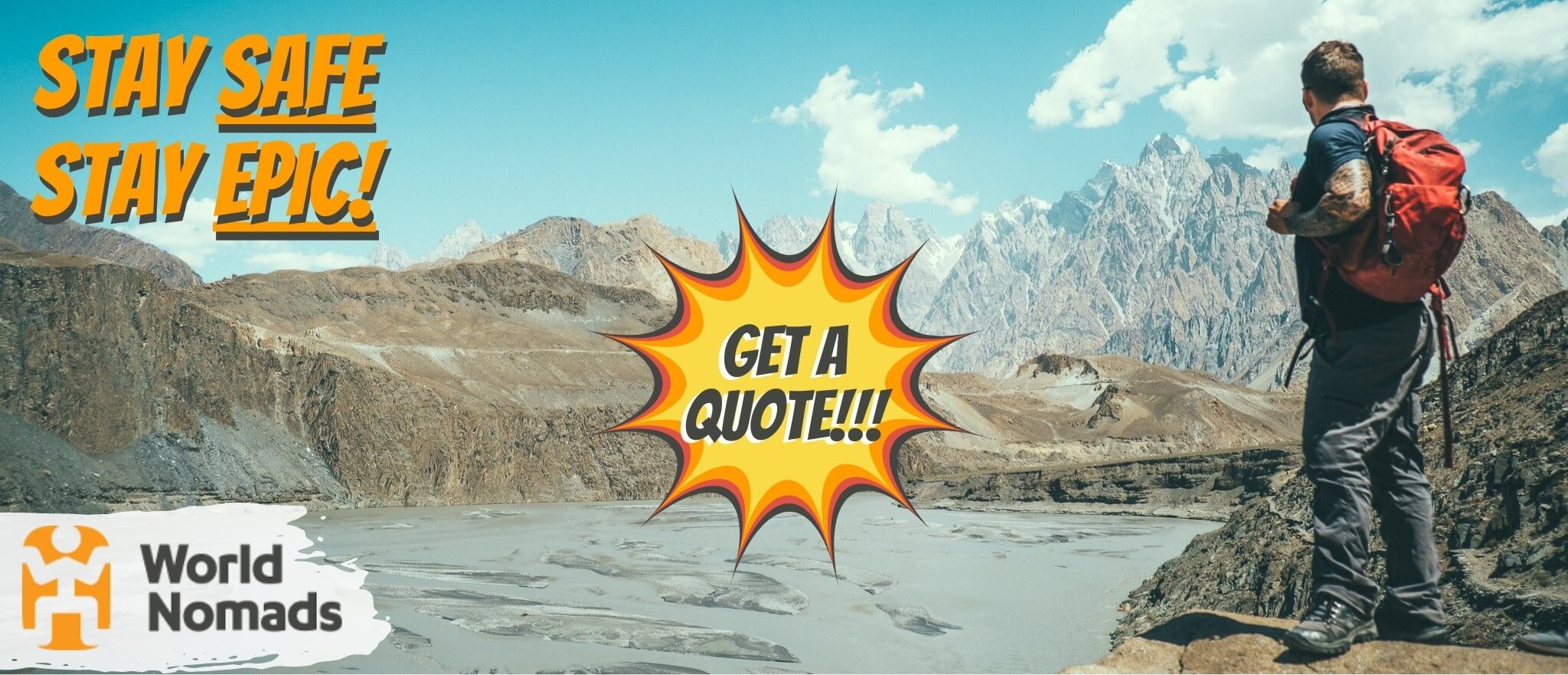 World Nomads' mission is to support and encourage travellers to explore their boundaries. They offer simple & flexible travel insurance, and safety advice to help you travel confidently.
They've been doing it since 2002 – protecting, connecting, and inspiring independent travellers just like you.
Get a quote below or read our in-depth review!
Final Thoughts on Things to Do in Rome
If you still can't decide what to do in Rome, just take a walk around and explore the city. Rome is a magical place and every corner has something unique to be experienced. Shop, sightsee, eat, drink, you really can't go wrong here.
I'm sure you will not run out of things to do in Rome. If anything, it is much more likely that you will not be able to do everything you want to do on your first trip, but don't worry you can always come back again.
I hope you enjoyed my list of attractions in Rome. Please let me know if I missed your favorite thing in the comments so the other readers can enjoy them too!
---
Bye for now, but not forever!
If you want MORE top-tier Broke Backpacker content like this, then sign up for our weekly newsletter below to get the latest and greatest!
And for transparency's sake, please know that some of the links in our content are affiliate links. That means that if you book your accommodation, buy your gear, or sort your insurance through our link, we earn a small commission (at no extra cost to you). That said, we only link to the gear we trust and never recommend services we don't believe are up to scratch. Again, thank you!