Rome: a city steeped in legend, culture, and fashion. My first time visiting Rome was in my early 20s. Backpacking through Europe, I lived off a diet of espresso and ice cream, and felt relieved when the Colosseum WAS worth spending my food budget on.
Five years later, I found myself booking for the Christmas holiday break. (This time with a slightly larger food budget). 
I took a step back from the excitement to appreciate the steadfast traditions that make Italy so unique. I soaked up the Italian attitude, learned how to make pasta (badly), and got used to trains running on loose timetables.
Whether you are looking to pop the question, on the hunt for the best gelato, or (like my brother) are obsessed with Roman gladiators, Rome has something for everyone. With thousands of years of history, Rome is a maze of UNESCO-protected treasures. 
These treasures can take days to discover as you navigate the beautiful chaos. While I recommend getting swept up by the excitement, it is important to find the best hotel in Rome that best suits you and your needs. You need somewhere to recuperate.
Choosing the right hotel can make or break your trip. Trust me, 10-bed dorms may seem like a good idea at the time – but lack of sleep is rarely worth the extra couple of dollars. Your hotel choice shouldn't make your trip memorable for all the wrong reasons.
This round-up is on the best hotels in Rome will help you find the best hotels for you. Whether you are traveling with a family, as a couple, or solo-tripping on a budget, this article will help you find the best place to stay – so you can finally eat that pasta next to the Colosseum.
Selection Criteria
So it's important to choose your hotel carefully when visiting Rome. Let's look at what you need to consider when choosing the best hotel.
Location – This is a factor you should always prioritize. You usually pay a little more to be in central areas. But it is worth it for the time you save on commuting and the safety of being in an animated neighborhood. All hotels on this list are in ideal locations, meaning your only job is to decide which part Rome to base yourself in.
Customer reviews and ratings – The beauty of the internet is the transparency it gives the travel industry. Customer reviews provide honest experiences, allowing you to see past sugar-coated hotel descriptions. The best hotels in Rome have consistently positive reviews.
Amenities and services – Amenities and services such as 24-hour reception desks and laundry services can be important considerations when picking a hotel. For those with kids or who simply hate the heat, a pool can be a saving grace when choosing accommodation. The key amenities and services will help you decide which hotel is the best for you.
Price range – Not everyone is traveling on the same budget. This round-up of the best hotels in Rome looks at not only the 5-star luxury accommodations but also the best options for those who travel on a budget – and everything in between. Use the dollar signs as a starting price guide when browsing the list.
Unique features or experiences – I have prioritized hotels with distinctive features and experiences which you don't get at home. Immerse yourself in culture and diversity. Each hotel in this roundup provides an authentic experience designed to understand this unique city a little bit better.
How you use this selection criteria will depend on your circumstances as a traveler. For example, those on a budget may be more willing to forfeit the pool or gym in order to save money. You need to decide what your priorities are and consider them when choosing the best hotel in Rome for you.

Unlock Our GREATEST Travel Secrets!
Sign up for our newsletter and get the best travel tips delivered right to your inbox.
Best for 5-Star Boutique Luxury: Hotel Maalot ($$$)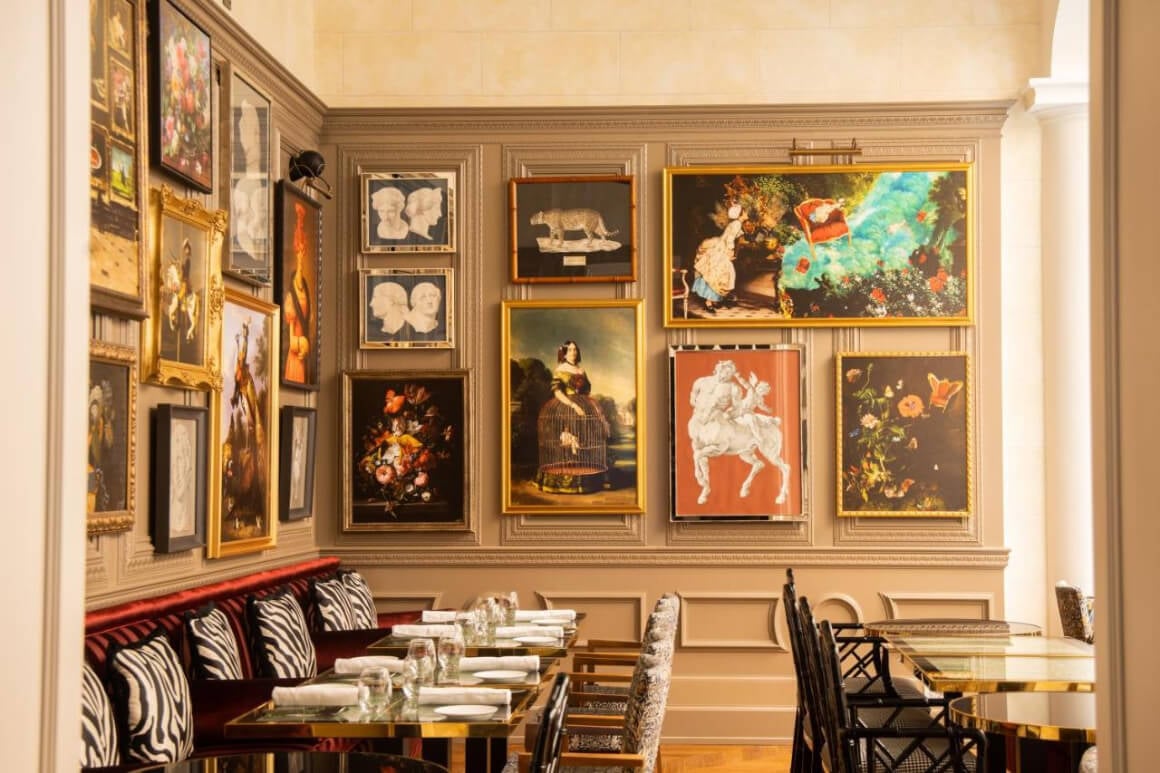 Hotel Maalot mixes the perfect blend of quirky authenticity with 5-star luxury. Part art gallery, part home away from home, this hotel substitutes grandeur for small perfections.
The rooms are warm and inviting, decorated with a range of different color schemes and artworks that make the rooms feel lived in – rather than an airport stopover. There is a gym available, filled with like-minded people trying to run off a week's worth of tiramisu.
Hotel Maalot is also steeped in history, being the former home of the famous opera composer Gaetano Donizetti. Once you've oggled at the artworks lining the walls of Hotel Maalot, stop by the concierge for exclusive experiences, such as tours and personal shopping services, to find the best local artisans. To top it all off, Hotel Maalot is just 200m from the Trevi Fountain, adding to the magic of the place.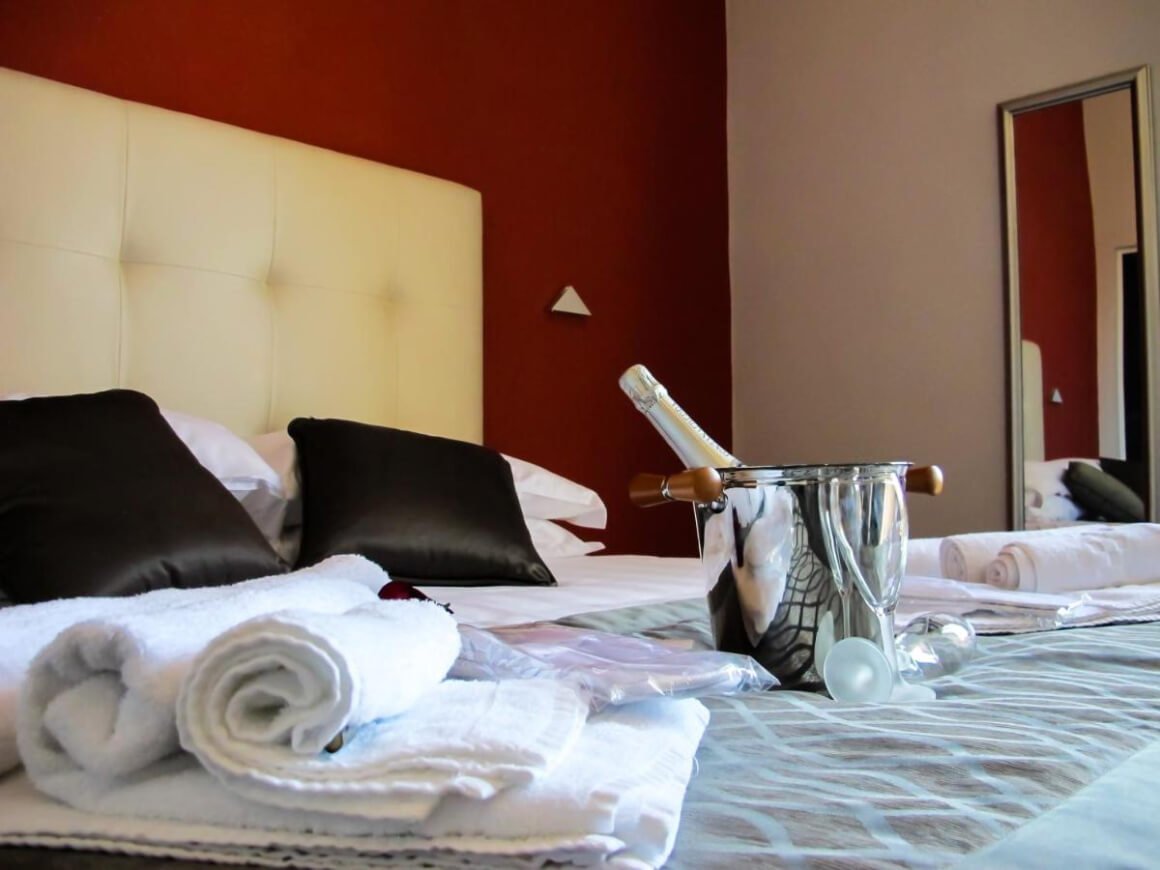 Roma Veneto Relais is ideally located in the heart of the city. A mere 10-minute walk from Piazza Barberini and Villa Borghese, Roma Veneto Relais and a 5-minute walk from the main train station, Termini. This hotel is intimate, quiet and provides a welcoming space to spend time in the eternal city.
The hot tub and insanely comfortable beds make sure you're well-rested in preparation for a big day of sightseeing. A delicious breakfast is also included. No wonder it's one of the best romantic hotels in Rome.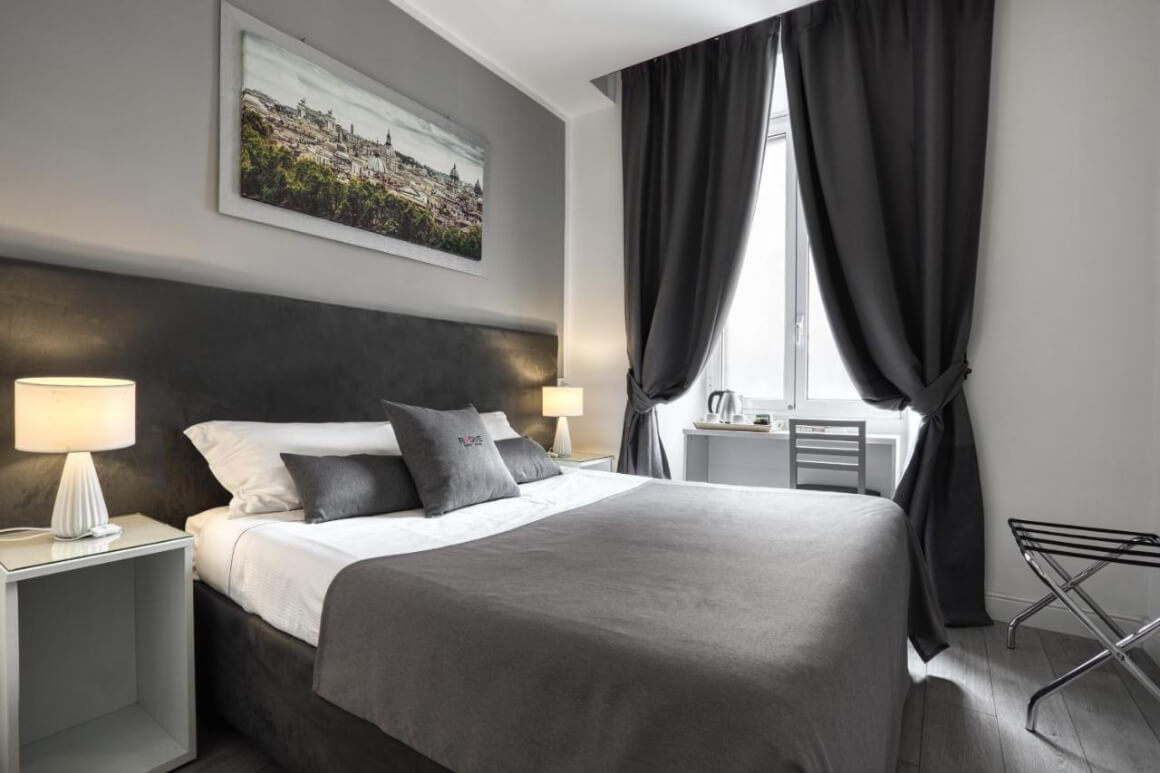 Rhome GuestHouse Affittacamere is a modern, clean, and simple accommodation option. Its main selling point is its closeness to the Rome Termini Metro and train station. Additionally, you are within easy
walking distance of several museums and the Santa Maria Maggiore.
All units include a private entrance, patio access, and you receive a welcome drink on arrival. (Trust me, it will be needed after getting through Rome's traffic). The staff are amazing and there is a complimentary breakfast included in your stay.
Rhome GuestHouse Affittacamere is also reasonably priced compared to other hotels in Rome. It's a great choice for those wanting to economize.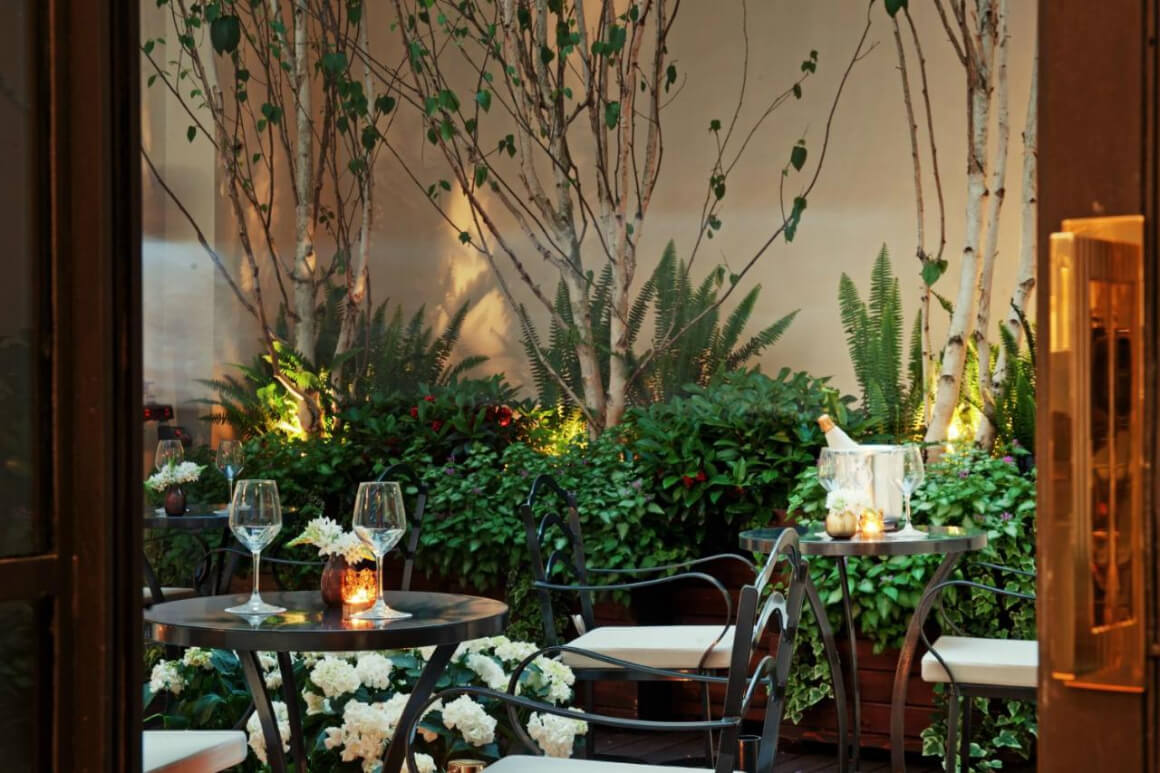 The Fifteen Keys Hotel is an old five-story townhouse that has been converted into a beautiful 4-star hotel. All fifteen of the rooms are individually designed, hidden away in a quiet street, just off the vibrant main streets of Rome's central areas.
Once you have finished adventuring out into the lively Monti neighborhood, Fifteen Keys is the perfect peaceful retreat to recharge your battery. In particular, reviews rave about the breakfast at Fifteen Keys, which you can enjoy amongst the greenery of the terrace.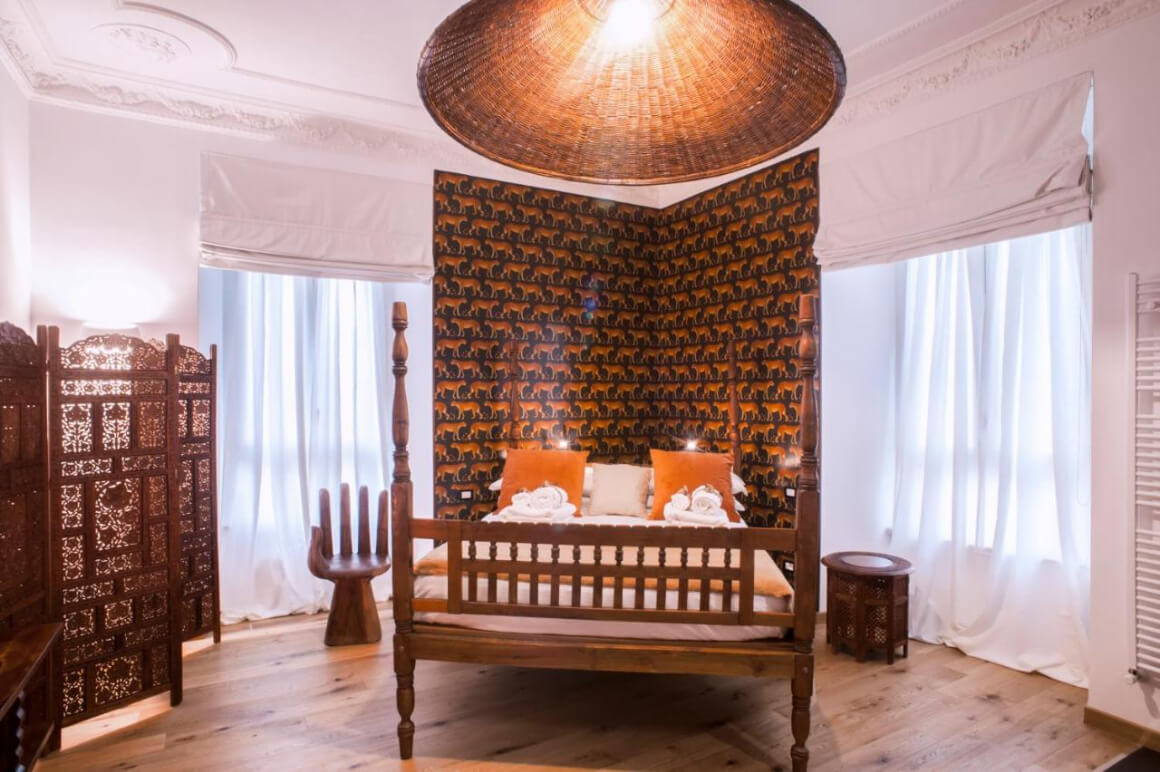 La Casa delle Tartarughe is a recently renovated property and is in fact the childhood home of one of the owners. Despite the modern furnishings and interior design, this beautiful property maintains its feel of home.
The rooms are spacious and all have unique themes. Deep bathtubs and rain shower heads are also a big draw card to these beautiful quarters.
La Casa delle Tartarghe is very modestly priced compared to other hotels in central Rome. The guest house is situated between 3 different Metro Stations giving you plenty of flexibility to move around the city. The property is also next to Via Appia Nuova, a popular shopping area where you can find famous brands (for a spot of window shopping) or browse the Via Sannio flea market.
Best for Seeing the Trevi Fountain and the Pantheon: Design&Art Pie' ($$$)
This is certainly one of the more unique hotels you'll stay in Rome. Situated in a 19th-century building, Design & Art Pie' has a very modern interior with geometric designs and marble furnishings.
Not only can you enjoy air-conditioned rooms with flat-screen TVs, but you can also choose rooms with a chromotherapy shower (if you don't know, google it!) or a spa bath. There is also a spa treatment and wellness center as part of the facilities. So you'll be refreshed and rested after a long day of eating pasta and gelato.
Once you have sufficiently soaked yourself to a prune in the hot tub, wander down to the self-service cocktail bar for a well-needed drink. Design & Art Pie' is located just 500m from the Pantheon, River Tiber, and the Trevi Fountain.
So have your coins ready to make a wish! (I'm still waiting for my wish to marry a Jonas Brother to come true).
Best Hotel for Breakfast with a View: Hotel Barberini ($$)
Taking its name from the Barberini Plaza just across the road, this hotel is in a beautiful 19th-century building in an up-market neighborhood. One of the main selling features of this hotel is the terrace. Enjoy your breakfast (included with the room) or a drink from the bar with panoramic views of Rome's historic center.
Via Veneto, the Trevi Fountain, and the Quirinale Gardens are all a 5 minute walk away. The Barberini Metro stop is also just 200m down the road, meaning you can zip around the city in no time. There is also a spa and sauna available for those needing some TLC.
Small Pack Problems? 😉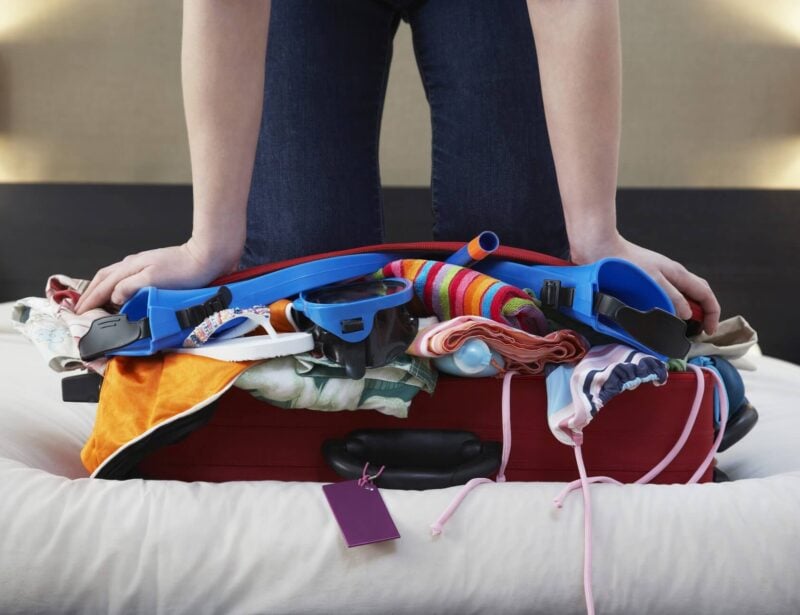 My missus travels with all her clothes in ziplock bags: don't be like my missus. UP YOUR PACKING GAME!
Packing cubes for the globetrotters and compression sacks for the real adventurers – these babies are a traveller's best kept secret. They organise yo' packing and minimise its volume too so you can pack MORE.
Or, y'know… you can stick to ziplock bags.
View Our Fave Cubes
Or Check Out the Sacks!
Best Hotel for a Central Location: Relais Rione Ponte ($$)
Relais Rione Ponte is housed in a beautiful 17th-Century building just 100m from Piazza Navona Square. With rooms overlooking the Piazza delle Cinque Lune square, watch the humming activity of the city from your bedroom window.
The rooms are filled with sunlight, warmed by beautiful wooden floors and large showers. Not only are the rooms beautifully decorated, but the property also boasts a permanent art exhibition of contemporary artists such as Arianna Matta.
Relais Rione Ponte is perfectly located, just 5 minutes from the Pantheon, roughly halfway between the Vatican and the Colosseum. The centrality of Relais Rione Ponte makes it one of the best hotels in Rome's city center. Despite its central location, Relais Rione Ponte is moderately priced.
Best Hotel for Luxury Vacations: Palazzo Nainer ($$$)
There aren't many hotels that can boast a lounge seat, chandeliers, or floor-to-ceiling windows – and that's just the bathroom. There is no doubt that Palazzo Nainer is on the pricier end. However, if it's a special occasion, this beautiful hotel does not disappoint.
Built in 1821, Palazzo Nainer is on the same street as the Spanish Steps, surrounded by boutique shops, art galleries, and designer stores. Palazzo Nainer has a stunning rooftop garden and bar, with breathtaking views of the Piazza del Popolo.
When the weather has cooled down, walk along the River Tiber (located just a block from the hotel) for beautiful sunset views. Additional services include babysitting, personal shopping assistance, and in-room massages.
Best Hotel for Rooftop Views: H10 Palazzo Galla ($$$)
Everything to do with this 4-hotel is just so aesthetically pleasing. Situated in a late 19th-century building, H10 Palazzo Galla claims to fuse Roman classicism with more modern elements.
With a breakfast restaurant, lobby, bar, and rooftop bar, you can choose where to drink and dine. The rooftop bar has a majestic panorama of the old center of Rome, making it one of the best hotels in Rome with a view.
However, if you aren't keen to share your view with strangers, the rooms in H10 Palazzo Galla have incredible view options ranging from balcony rooms to the Panoramic Venezia Terrace. Step out of the hotel close to the Piazza Venezia, Cavour Metro Station, Quirinal Hill, and Palazzo Venezia.
Affittacamere Roma Centro, Musei Vaticani Rooms is cozy and welcoming. The rooms are basic but spacious, with themed bedding, making you feel like an Italian Nona has adopted you. Breakfast is included in the room, meaning you have one less thing to worry about in the morning.
Affittacamere Roma Centro, Musei Vaticani Rooms is just a 6-minute walk from the Cipro Metro Station which takes you to the Termini Train Station. A very beautiful 20-minute stroll will find you in the heart of St. Peter's Square.
And the best bit? Affittacamere Roma Centro, Musei Vaticani Rooms is relatively inexpensive, particularly given the location. So it's perfect for those who want to travel to Rome on a budget.
Best Hotel for Feeling Fancy (While Still on a Budget): Hotel Villa San Lorenzo Maria ($)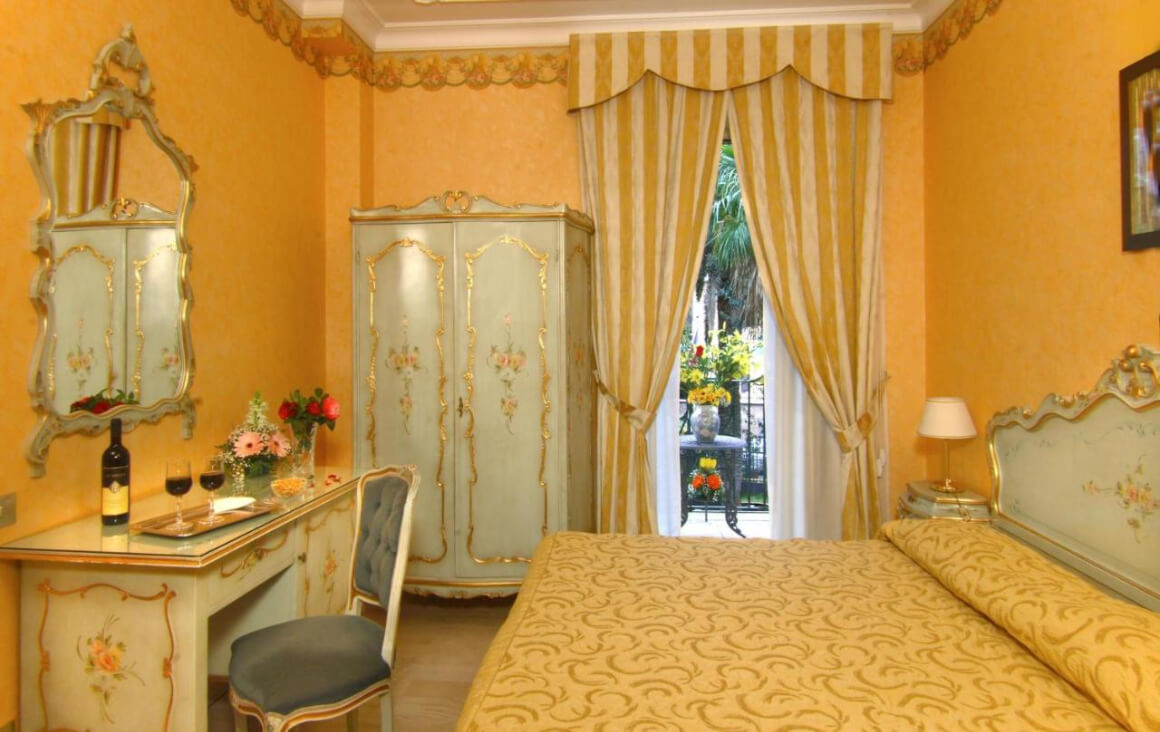 Hotel Villa San Lorenzo Maria is a beautiful hotel built in 1910. Having been once a noble residence, you can now feel like royalty with the draped curtains and ornate furniture. A charming garden and
shrubs surround the property, providing privacy and a sense of refuge to hotel goers despite being situated in Saint Lorenzo, one of the most lively areas of Rome.
The best part is that this hotel is inexpensive for the quality of the room and services provided. Being so reasonably priced means more money for you to spend on gelato. Hotel Villa San Lorenzo Maria is conveniently close to Termini station and offers breakfast and bar services when you are ready to hydrate from a long day of exploring.
Best Hotel for Boutique Experience: Hotel Locarno ($$$)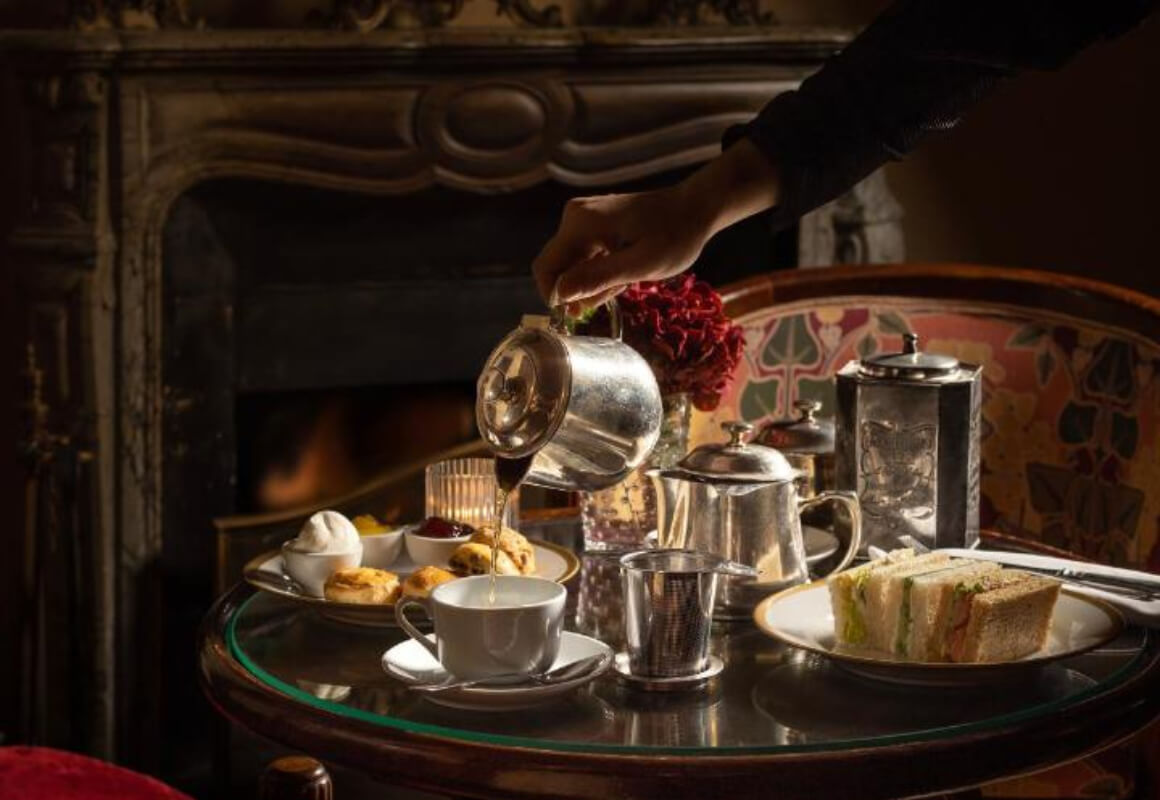 Dubbed 'the grande dame of boutique hotels' by the Telegraph in 2018, I have to agree that Hotel Locarno is one of the best boutique hotels in Rome. Hotel Locarno's interior designers deserve a pat on the back for the beautiful environment they have created inside this stunning hotel. Every room feels like a step back in time, from fireplaces to chandeliers, this hotel is certainly Instagram-worthy.
Lacarnno's bar offers a wide range of delicious cocktails that you can enjoy on the furnished patio. The hotel's rooftop terrace has breathtaking views of Rome's historic center and you get free bikes from the concierge to best explore the city.
Hotel Locarno is just a 4-minute walk from the Flaminio Metro Station and the Spanish Steps are just 850m away. If you don't want to organize your own itinerary for Rome, the staff at Hotel Locarno are well equipped to help you with a variety of experiences from walking tours and wellness experiences to family outings and rum flights.
This is one of the best value-for-money properties in Rome. The Garden House has a beautiful garden right on your doorstep.
There is also a communal terrace where you can sit and enjoy the late afternoon sun as you debate whether pizza or pasta is the more superior dish. (It's pizza, obviously).
Yes, this property is a little further away from the hustle and bustle of central Rome. However, it is embedded between two large parks, including the Riserva Naturale Valle dell'Aniene.
When I was in Rome, I needed to seek a bit of nature after a weekend of sightseeing. The city can be a bit of a concrete jungle, heating up quickly in the Italian Summers. Parks become your best friend, providing shade and ample people-watching while you wait out the heat of the day.
Garden House Luxury Guest House is also self-check-in only, so a huge bonus for us introverts. There is an option for both a buffet and an Italian breakfast. Being a little further out of the city center, Garden House is very reasonably priced and one of the best hotels for tight budgets.
Is This the Best Travel Pack EVER???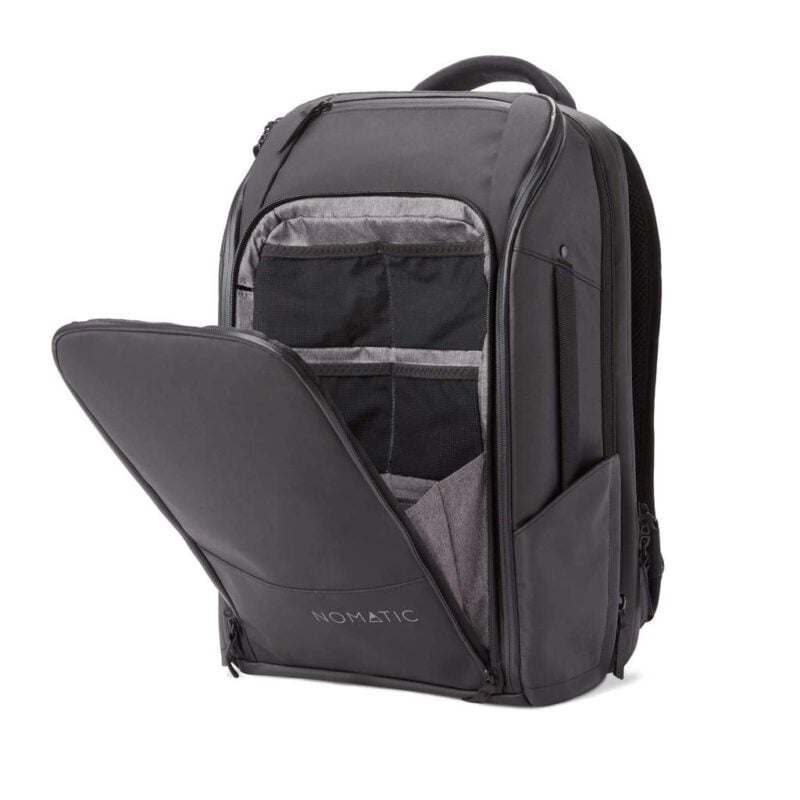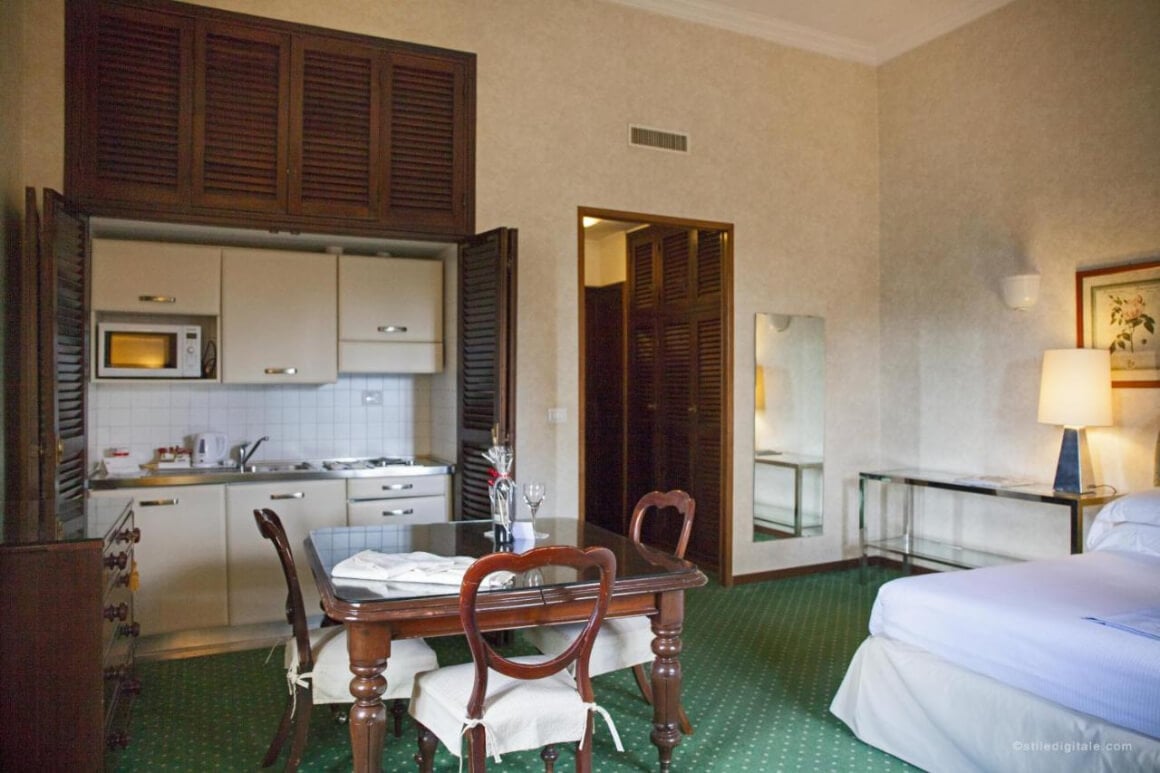 The Aldrovandi Residence is one of the best hotels in Rome for families. It can be hard to find a hotel that will not only keep your kids entertained but will also be the getaway you deserve as well.
Various apartments and suites are available, boasting spacious interiors and a kitchen or kitchenette. This gives you independence during your stay to cook meals for certain picky eaters or gives you an option for a homemade meal after several nights of dining out.
For the kids (and you), there is a free pool. The tram stops opposite the hotel will take you to points of interest such as the Vatican and the Colosseum, while the National Gallery of Modern Art is just a 5-minute walk away.
Best Hotel for a Taste of Rome on a Mid-Range Budget: Stop Colosseo ($$)
Stop Colosseo is a newly renovated apartment building in the vibrant neighborhood of Monti. Monti has a huge choice of restaurants, bars, and nightlife. However, being slightly off the main road, Stop Colosseo doesn't get all the noise from the street, allowing you a quiet night's sleep.
With marble floors, rustic furniture, and stunning brick ceilings, this apartment provides its guests a homely and authentic experience, with great reviews for the hosts. In terms of location, this is one of the best hotels to see the Colosseum and is also situated between several metro stations. So you can zip around all the highlights of Rome.
Best Hotel for a Mid-Century Inspired Escape: Hoxton Rome ($$$)
The Hoxton Rome, like many others in the Hoxton family, does not disappoint. Stepping through the doors is like taking a time machine into the 50s and 60s. With bold colors, brass lighting, and warming lacquered timbers, this hotel has plenty of hidden and subtle treasures for you to appreciate.
With a coffee bar and takeaway counter, you can take your caffeine to go as you hit the museums, just a short walk away. Otherwise, enjoy the beautiful vine-covered outdoor terrace, which will make you feel like you're in a winery – rather than central Rome.
Tips for Booking a Hotel in Rome
I am a self-proclaimed bargain hunter; I love finding the best deals when traveling. Here are some useful tips when trying to get the best price.
The biggest impact on hotel prices is the season you're visiting Italy. Unfortunately, everyone has the same idea and decides to tick Rome off their bucket list finally. Rome welcomes millions of tourists a year, particularly over the summer season.
Between May and September is Rome's peak tourist season. This can be hot, chaotic, and expensive, as everyone tries to find accommodation (with air-con). Consider the months on either side of peak season. The weather is usually still pleasant, but you will have less competition for the best stays in Rome.
The second biggest impact on hotel prices is how far you book in advance. Usually, prices will be lowest the more in advance you book; price tags go up as occupancy fills.
If you like to live on the more spontaneous side, sometimes the best hotels in Rome offer last-minute deals to traditionally very expensive options. If you are wanting an impulsive romantic getaway, the risk is you won't find deals for hotels in locations you wish to visit.
A big question when researching your perfect Roman holiday is using a trustworthy booking site. Booking websites such as Booking.com and Hostelworld are incredibly useful when comparing different hotels and prices. Often these sites offer flash deals or mobile booking discounts, along with loyalty programs which can save you money as well.
The final consideration is whether your hotel has seasonal promotions or discounts. Often hotels will provide discounted rates for long-term stays or bookings that are non-refundable.
Tips for Booking a Hotel in Rome on a Budget
I first went to Rome when I was on my gap year (what feels like a millennia ago). Safe to say, I was scraping for pennies and quickly learned what to look out for when trying to backpack Italy on a budget.
In all honesty, Rome is an expensive city compared to others in Italy. This is especially true after the pandemic, which has seen price hikes all over Europe. Even budget chains like Best Western are no longer the guaranteed cheapest options when researching hotels.
Two of the biggest factors which impact hotel prices are the number of people staying in a room and its location. Hotels are often more economically viable for couples or groups, often ending up cheaper than a hostel bunk dorm once the costs are shared.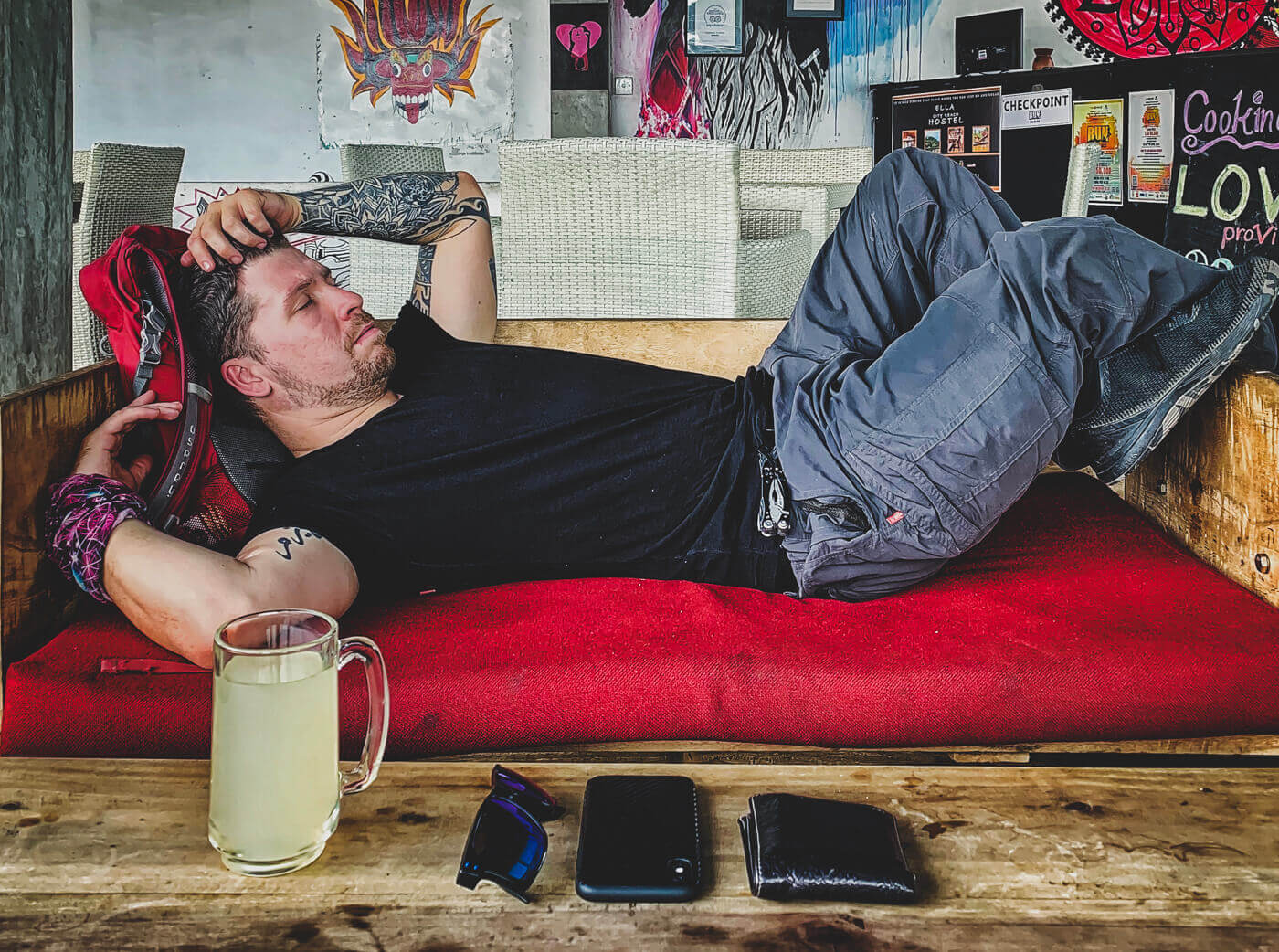 For solo travelers, this can be a lot harder. I, therefore, recommend solo travelers keep an eye on last-minute deals to see if they can pick up a bargain. Or, check out some great bed and breakfasts in Rome.
The location also has a huge influence on price inflation. The closer you are to the action, the more demand there is for real estate and consequently the higher the cost of a hotel room.
Consider widening your search radius if there are no viable options in central locations. This can dramatically decrease costs while not forgoing quality. However, it is incredibly important when choosing lesser-known neighborhoods.
Do your research to ensure you are in a residential area close to public transport. There is no point staying in amazing cities such as Rome if you are taking several buses and hours to reach one tourist site.
FAQs About Hotels in Rome
Here are some common questions when booking your Roman accommodation:
The Perfect Roman Holiday With the Broke Backpacker
Rome is the eternal city: ancient Romans believed that no matter what happened in the world, Rome would continue forever. Rather than erase its past, Rome embraces its history, creating a unique fusion of the old and the new.
Every building has a story, every fountain a magical power, and every Italian has an innate knowledge of how to parallel park. It's no wonder the city draws in so many tourists every year, hoping to soak in Rome's romance and charm.
Despite Rome being such a tourist hotspot, it's always possible to avoid the superficial tourist experience. Picking the right hotel for your stay in Rome is key to your perfect Roman holiday being authentic – and within budget.
There is no set recipe of factors when comparing hotels. Decide how important the price, location, amenities, and experiences offered are to you.
Read reviews and do your research when comparing different hotels. Seasonal offers and last-minute discounts help you find inexpensive alternatives. Lastly, ensure your findings are well located without being exorbitantly inflated.
When choosing the best place to stay, Rome doesn't make it easy. There is an overwhelming array of incredible neighborhoods and amazing hotels to stay in.
I personally love researching my trips. However, I know this isn't for everyone. Luckily The Broke Backpacker has already done all the hard work for you, collating information from a range of experienced backpackers to help you plan your next trip.
Italy is a diverse country, with each region offering completely unique cultural and culinary experiences. Get started and find the cities to include in your itinerary.
Italy is incredible. Immerse yourself in the flavors and passion of such an amazing country, while rest assured that your hotel (in Rome at least) will be fantastic.
---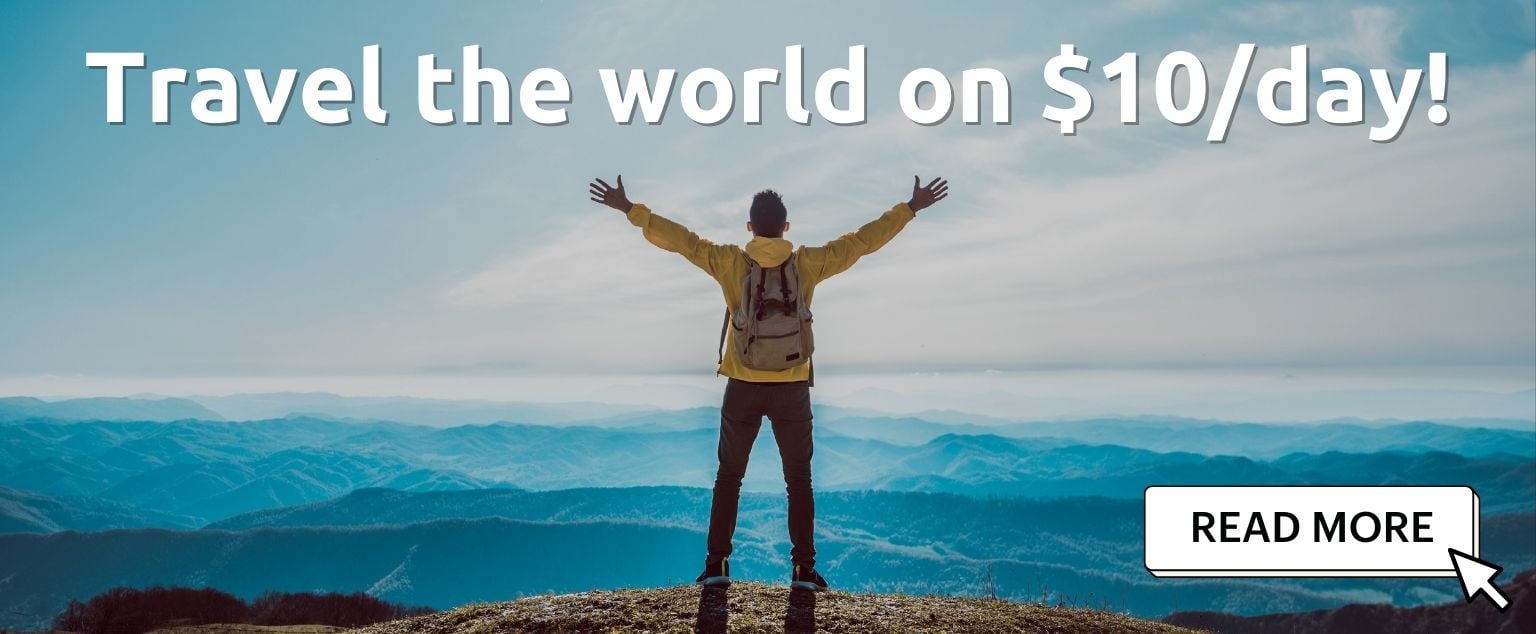 And for transparency's sake, please know that some of the links in our content are affiliate links. That means that if you book your accommodation, buy your gear, or sort your insurance through our link, we earn a small commission (at no extra cost to you). That said, we only link to the gear we trust and never recommend services we don't believe are up to scratch. Again, thank you!