It was Constantinople, now it's Istanbul. Before that, it was Byzantium. This world city has been a lot of things and you can see this in the richness of its culture. Incredible sights can be found all over this liberal urban sprawl that straddles Europe and Asia. Oh, and the food is just as unbelievable.
But in recent years there's been some trouble with terrorism. High profile attacks, like one on the airport in 2016, and the constant threat of violence make it a bit concerning. Couple that news with seemingly endless tourist scamming and we get why you'd ask, "Is Istanbul safe for tourists?"
Don't worry. We have created a huge insider's guide on the best things to do to stay safe in Istanbul. We're all about smart travel and believe you should be able to go anywhere you want as long as you're equipped with some great tips on staying safe. And we've got a lot of those.
So if you've got reservations about backpacking in Istanbul because of the terrorist threat, or you're concerned since it's your first solo travel adventure, or whatever – don't sweat it! We understand. Our guide to staying safe in Istanbul is here for you.
There is no such thing as a perfect safety guide, and this article is no different. The question of "Is Istanbul Safe?" will ALWAYS have a different answer depending on the parties involved. But this article is written for savvy travellers from the perspective of savvy travellers.
The information present in this safety guide was accurate at the time of writing, however, the world is a changeable place, now more than ever. Between the pandemic, ever-worsening cultural division, and a click-hungry media, it can be hard to maintain what is truth and what is sensationalism.
Here, you will find safety knowledge and advice for travelling Istanbul. It won't be down to the wire cutting edge info on the most current events, but it is layered in the expertise of veteran travellers. If you use our guide, do your own research, and practise common sense, you will have a safe trip to Istanbul.
If you see any outdated information in this guide, we would really appreciate it if you could reach out in the comments below. We strive to provide the most relevant travel information on the web and always appreciate input from our readers (nicely, please!). Otherwise, thanks for your ear and stay safe!
It's a wild world out there. But it's pretty damn special too. 🙂
Updated January 2023
Is Istanbul Safe to Visit Right Now?
Most backpackers to Turkey pass through its capital. Istanbul is definitely an awesome destination. There are plenty of things that are drawing you to this world city. History, food, and culture are just a few of the city's appeals. It's often cited as the crossroads between Europe and Asia.
Unfortunately, safety in Istanbul has been a concern in recent years. Sharing a border with Syria doesn't help matters. Though Istanbul is 900 miles away from all that turmoil, there is the ongoing threat of terrorist attacks.
That said, Istanbul is pretty safe. The situation has calmed down. You may see authorities stopping people to check IDs, but that just means that security is heightened. Being vigilant and monitoring media reports is what the UK government recommends.
It's a fairly liberal city. People stay out late and there's a decent nightlife scene going on here. It's fun and people are friendly.
But like most cities in the world, being aware of your surroundings will help you stay safe. Pickpockets, street beggars, and scams are less likely to affect an alert traveler.
But overall? Yes, Istanbul is safe.
Safest Places in Istanbul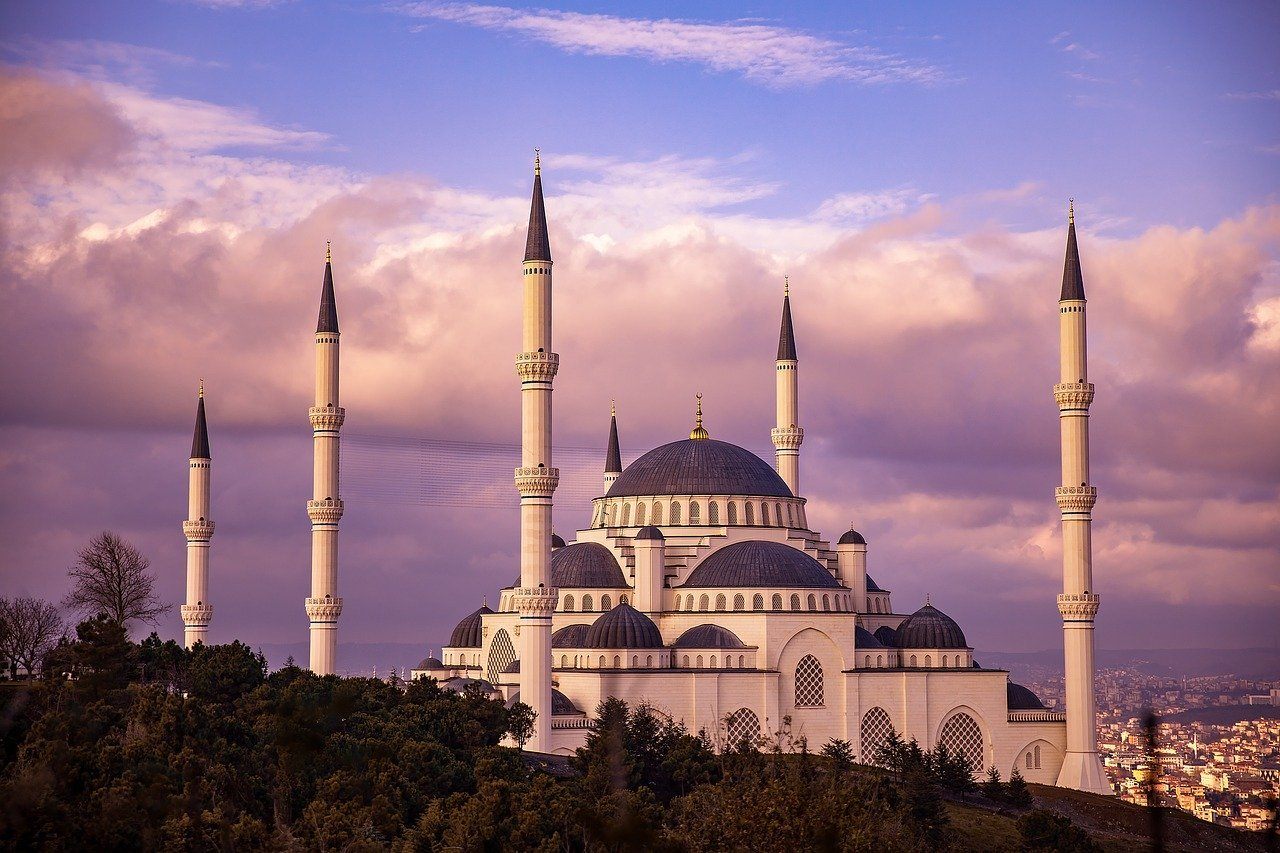 When choosing where you'll be staying in Istanbul, a bit of research and caution is essential. You don't want to end up in a sketchy area and ruin your trip. To help you out, we've listed the safest areas to visit in Istanbul below.
Sultanahmet: Sultanahmet is the historic and cultural heart of Istanbul. It's the oldest part of the city and is surrounded by bodies of water to the north, east and south, and old city walls to the west. This district is the best place to stay in Istanbul if you're visiting the city for the first time as many attractions are within walking distance.
Karaköy: Today, Karaköy is one of the city's most hip and stylish Istanbul locations. Here you'll find an array of vendors and stylish restaurants as well as independent shops. With its own fair share of historic and cultural attractions, this is also where you'll find some of the most amazing views of Istanbul.
Galata: In recent years, Galata has emerged as one of the coolest Istanbul locations. It's in Galata where you will find the city's hottest nightlife scene. From trendy bars and stylish clubs to relaxed pubs and funky cafes, this neighborhood has it all.
Places to Avoid in Istanbul
Is Istanbul dangerous?!
Nope, but we recommend you avoid these unsafe places during your visit:
Tarlabasi: Long considered Istanbul's most dangerous neighborhood, Tarlabasi is extremely poor and crime rates are high. Even though it's only a few blocks away from the much-loved Istiklal Street, tourists never actually end up in Tarlabasi.
Dolapdere: A bit north of Tarlabasi you'll find Dolapdere, which is another impoverished neighborhood. Far from being one of the most dangerous neighborhoods in the world, you'll still want to avoid the area unless you know a local resident.
Quick side note: It's important to know that all of the places we've just listed CAN be visited. They just have a higher crime rate than others, but those crimes are usually not targeted toward tourists.
16 Istanbul Safety Tips
There may be a bit of a terrorist threat in Istanbul, but in general, when it comes to safety in Istanbul you'll be fine. It's super ready for tourists. And you'll be even finer if you travel smartly, use your street smarts and common sense to make sure you avoid potentially dodgy situations. But since you can never over-prepare, here are a few tips for keeping safe in Istanbul.
Keep your belongs close to you in tourist areas – this is where pickpockets operate
Walk around in groups if you go out at night – just a normal city tip for almost any city.
Watch out for 'street children' – near the Süleymaniye Mosque they've been known to surround and pickpocket unsuspecting tourists, so keep an eye out.
Try to dress like a local – some areas are more European, others are not. Try to be aware of where you're visiting. But mainly everything's quite open-minded.
AVOID taxi scams – these are a BIG thing (more on that later).
Be wary of strangers – the classic is "Would you like a drink my friend…?" One thing leads to another, you've got a HUGE bill and your new "friend" has scarpered.
Don't get a shoeshine – you might think it's free, it's not. If you DO want one, definitely agree on a price beforehand. Otherwise, it will cost you, arguments ensue, a crowd can develop. Best to just NOT.
Use a reputable tour agency – in Turkey, these need a license. Check the TURSAB website.
Don't use the 'ok' sign? – this means you are calling someone homosexual. This won't go down well with Turkish men especially
Be careful if you want to buy a Turkish rug – there are many fakes. Research needed
Same goes for gold coins – fakes galore. Do your homework.
Negotiate prices in lira – unless you want to pay a hefty price. Plus you're in Turkey, you shouldn't be using US Dollars or Euros ANYWAY.
Carry small denominations – want to pay a small amount? Have small amounts to pay with. People can be 'forgetful' with change!
Don't agree on the first price for ANYTHING – it's inflated, every single time. Taxis, souvenirs, whatever. Offer half and go from there.
Never accept food or drink from a stranger -it's been known to be laced with a sedative. Then when you're passed out, you get robbed
Learn to say NO – there are a lot of scams in Istanbul. The best way to avoid getting into any bad situation is to just say "no". Have a sense of humor and walk away.
On the whole, Istanbul is safe. And at the end of the day, the best way to avoid getting into any unsafe situation is mainly to just watch out for strangers. Scams are rife in Istanbul and exercising simple stranger danger (why wouldn't you!?) and not believing everything at face value is bound to keep you safe and sound.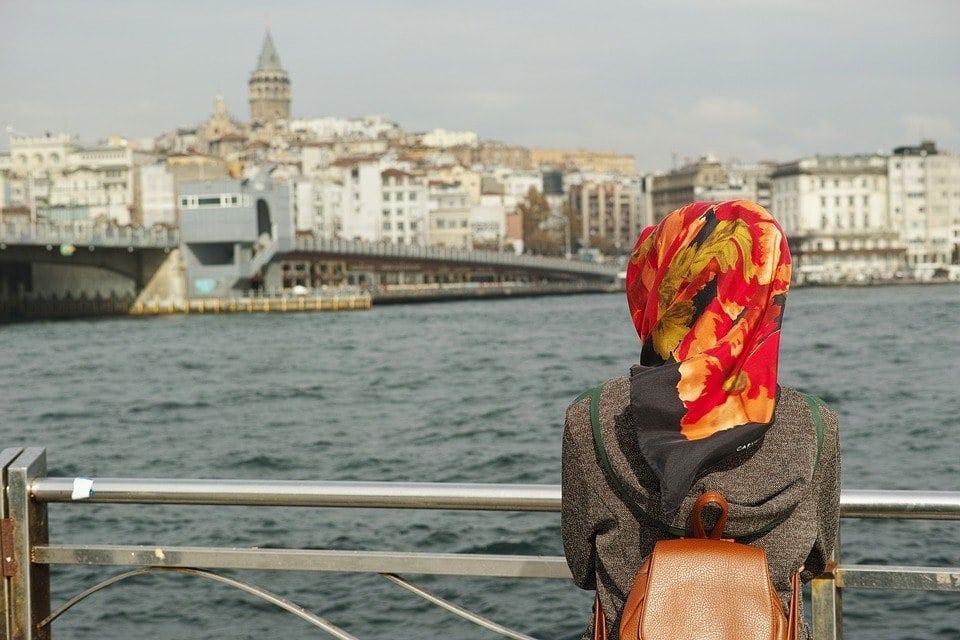 No doubt, Istanbul is safe to travel alone. This is a city that is very, very used to tourists visiting. Perhaps a little too used to tourists…
By which we mean, making money off tourists through scams is pretty rife. As a solo traveler, wandering around tourist sights by yourself, you'll be more of a target. Single males especially. So here are some top tips to help you stay safe as a solo traveler in Istanbul.
If something doesn't feel right, like if someone starts talking to you out of the blue and being overfriendly, offering to take you somewhere "recommended", just walk away. Don't worry about not being polite about it. It's properly rife and many fall for it since the set-ups can be pretty convincing. The general rule of thumb: don't talk to strangers (at least when it doesn't make sense to strike up a conversation).
Since solo travelers are often targeted for scams, get some travel buddies! The best way to do this is by staying at a well-reviewed, well-situated, social hostel in Istanbul. This will also be a good chance to swap travel tips, stories, make actual friends, and rid yourself of the solo traveling blues. (It can get lonely!)
But with all that said, don't be afraid to shop. It can be a lot of fun! Just keep your budget in mind, know not to take the first price as the actual price, haggle your heart out and go for it.
Learn some Turkish. You'll get mad respect for it. Plus it will help you get rid of people, get around, just open up the city to you – if only a little bit.
Don't tell people the exact address of where you're staying. Not only is this kinda risky anyway, but this may also just bring the scams right to your doorstep!
Walking around by yourself at night is a mixed bag. Keep an eye on what other people are doing around you. If there are a lot of people out, including families, being out after dark in this area is fine. If it's empty and sketchy looking, it probably IS sketchy.
Get yourself a pre-paid sim. You can get these at the airport. You'll never get too lost, you'll get to keep up to date with people at home, and they'll know where you are too.
Since scammers seem to be everywhere in Istanbul, look like you know where you're going at all times. Looking lost is the best way to get the wrong sort of attention, and Turkish authorities aren't able to do much for thefts.
Is Istanbul Safe for Women Travelers?
You'll be happy to know that it's safe for solo female travelers in Istanbul. As opposed to Turkey as a whole, Istanbul is pretty liberal and you'll be basically free to do what you want when you want.
But at the end of the day, traveling solo as a female always comes with its own unique challenges. But this shouldn't stop you from enjoying what the city has to offer. Here are a few personal safety tips and tricks below:
Istanbul is as much a European city as it is an Asian one and as a result, the dress code is pretty casual. Women here wear pretty much what they want to wear. You won't have to worry about covering up – shorts are fine, for example. Some women do cover up and dress modestly, and some women wear short skirts and show their shoulders. It's about how comfortable you feel, as much as it is dependent on where you are. Visiting a mosque? Dress conservatively. Keeping an eye on how locals are dressing is a good gauge of what's ok and what isn't.
Avoid going out by yourself late at night. It can be a bit intimidating with men in certain areas like Istiklal Avenue or in Taksim. You may not actually be threatened but it can feel scary.
Stay in a good hostel or hotel, especially one where you might be able to make friends in common areas or on tours. It's a good idea for staying safe in numbers, plus it's always nice to share your experiences with someone else.
On that note, if you feel like hitting the town, go with a group of people. And whilst you're out, don't get crazy drunk. Getting tipsy is fine, but you don't want your senses completely gone. Also, accepting drinks from strangers is a hard no.
Understand that the culture IS different. As a woman, you might receive attention from men that feels quite hassle-y, and sometimes it is. Anything from "you're beautiful" to practically offering marriage (seriously, this is an actual thing) is normal. Most men are polite and will stop hassling if you politely decline any advances. If it continues, make a fuss and head to a busy area and/or alert nearby tourist police.
Basically, be careful of men who are overly forward and want your number, etc. They are most likely after your money.
Catcalling is par for the course. It's annoying and can be upsetting, but try to ignore it. This is basically part of being a woman in Istanbul. Sad but true.
Be confident, keep your wits about you and pretty much try not to look like an easy target. Having maps on your phone, planning routes, and getting acquainted with your local area are all good ideas.
But all said and done, Istanbul is safe for solo female travelers. You might feel intimidated, uncomfortable, and upset that people may try to scam you, but many female travelers visit Istanbul and have a great time. So will you!
Is Istanbul Safe to Travel for Families?
Being a pretty well-trodden tourist city, Istanbul is totally safe for families. There might be some practical problems, it might be a bit stressful, but there's nothing to stop you from visiting with your family.
In fact, Turkey as a whole is focusing on attracting family travelers, which makes Istanbul a more family-oriented place.
Finding yourself a good place to stay that's close to the main sights that you want to see is a good place to start. Make sure the reviews are good and that it genuinely does have all the facilities you need for your family. There are some pretty epic, family-friendly Airbnbs in Istanbul to choose from.
Breastfeeding in public isn't normal, so it's better to do it somewhere private to avoid unwanted attention.
Make sure you agree on a meeting place if you go to a busy area and get split up. Some sort of landmark that you can all spot will help you find each other again if you get split up.
Other than that, Istanbul is a society that loves children! Having your children with you may even help to defuse potentially tense situations with market stallholders and shopkeepers as well as touts and hecklers.
Getting Around Istanbul Safely
As Istanbul's traffic is insane, you definitely do NOT want to drive here. There's really no need to anyway.
Not only is the public transportation system in Istanbul very comprehensive, but public transport in Istanbul is safe. Great news.
First things first, get yourself an Istanbul Kart. This is a contactless card that will make traveling around Istanbul super easy. You can use it all over the city on public transport. And there are loads of different types of public transport in Istanbul.
Trams: Trams are quick and cheap. There are five different networks.
Metro: Our firm favorite. There are two systems, which connects large portions of the city.
Funicular: It goes uphill (obviously) and is pretty fun.
Ferries: Because it's coastal, and spans two continents. Also pretty fun!
Buses are another story though. There are 400 different routes making it pretty confusing. It's not very quick since they have to contend with Istanbul's awful traffic. They get very crowded which makes pickpocketing easy. try to avoid them if you can.
In a city that seems to run rife with scams, taxi drivers are heavy offenders. Everything from simply not putting the meter on (in which case, tell them to put it on) to taking you a massively long way around to rack up the cost.
Top tip: download the BiTaksi app which will estimate how much your fare should cost. Good grounds for haggling! You can even book a taxi through the app.
Cycling in Istanbul is not the easiest, but it does have a vibrant and loyal number of cyclists. If you really want to get a feel for the city on two wheels, do so in a park or other bicycle-friendly locale.
Crime in Istanbul
Pickpocketing is the most common type of crime you'll encounter in Istanbul. Unfortunately, it's all too common these days and is absolutely something to prepare for. Areas of particular concern include popular tourist hotspots like Taksim Square, The Grand Bazaar, Sultanahmet, and The Spice Bazaar.
Use a money belt or other hidden compartment for your wallet and phone. We'd also recommend leaving hard-to-replace valuables in your hotel room.
Terrorist attacks are a legitimate concern when visiting Istanbul. In November 2022, 6 were killed and dozens more were injured in a Taksim Square explosion. While events like these are rare, they do happen. Avoid crowded, touristy areas when and where you can.
Getting Insured BEFORE Visiting Istanbul
ALWAYS sort out your backpacker insurance before your trip. There's plenty to choose from in that department, but a good place to start is Safety Wing.
They offer month-to-month payments, no lock-in contracts, and require absolutely no itineraries: that's the exact kind of insurance long-term travellers and digital nomads need.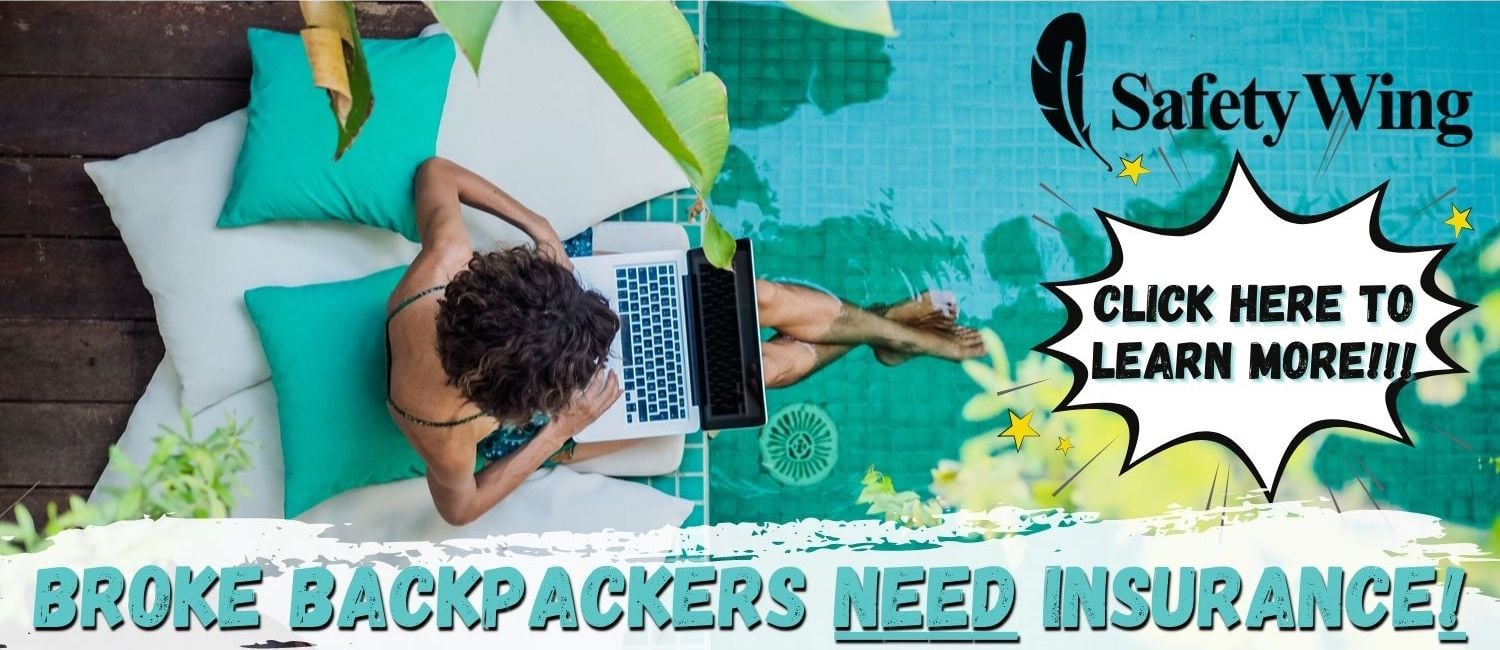 SafetyWing is cheap, easy, and admin-free: just sign up lickety-split so you can get back to it!
Click the button below to learn more about SafetyWing's setup or read our insider review for the full tasty scoop.
FAQ about Staying Safe in Istanbul
Here are some quick answers to common questions about safety in Istanbul.
So, is Istanbul Safe?
You can totally visit Istanbul, see the sights, even as a solo female traveler, eat the food, even live there – safely, too!
Honestly, though, Istanbul is known for its scams. This is what's going to be instantly noticeable in tourist areas and especially the Old Town.
Don't get a shoe shine and basically just follow the simple advice that you've heard since you were 3 years old: don't talk to strangers. There are a lot of savvy scammers in Istanbul, so it pays (literally) to be savvy yourself.
Explore Istanbul, eat the food, get wrapped up in the history and culture of the streets. You'll be fine!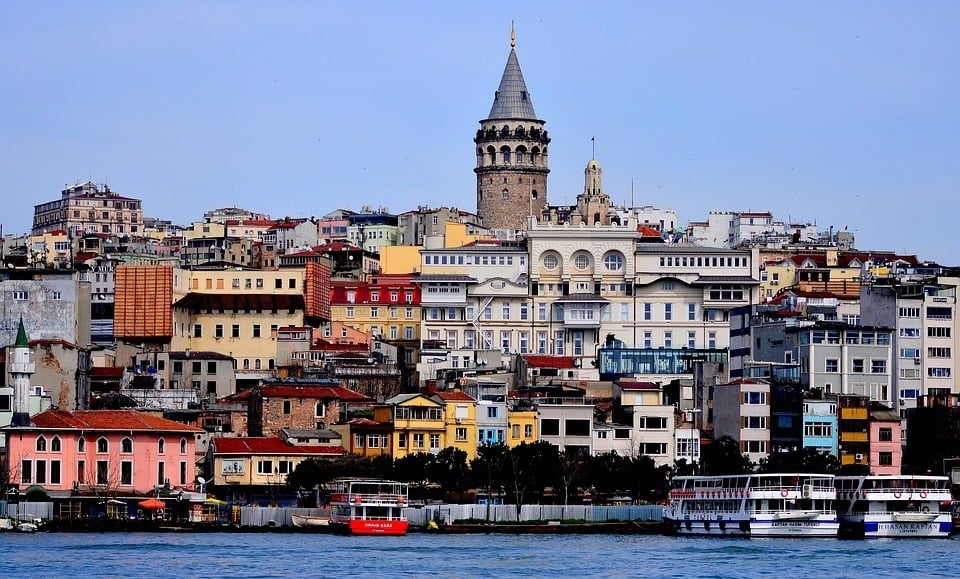 Disclaimer: Safety conditions change all over the world on a daily basis. We do our best to advise but this info may already be out of date. Do your own research. Enjoy your travels!
---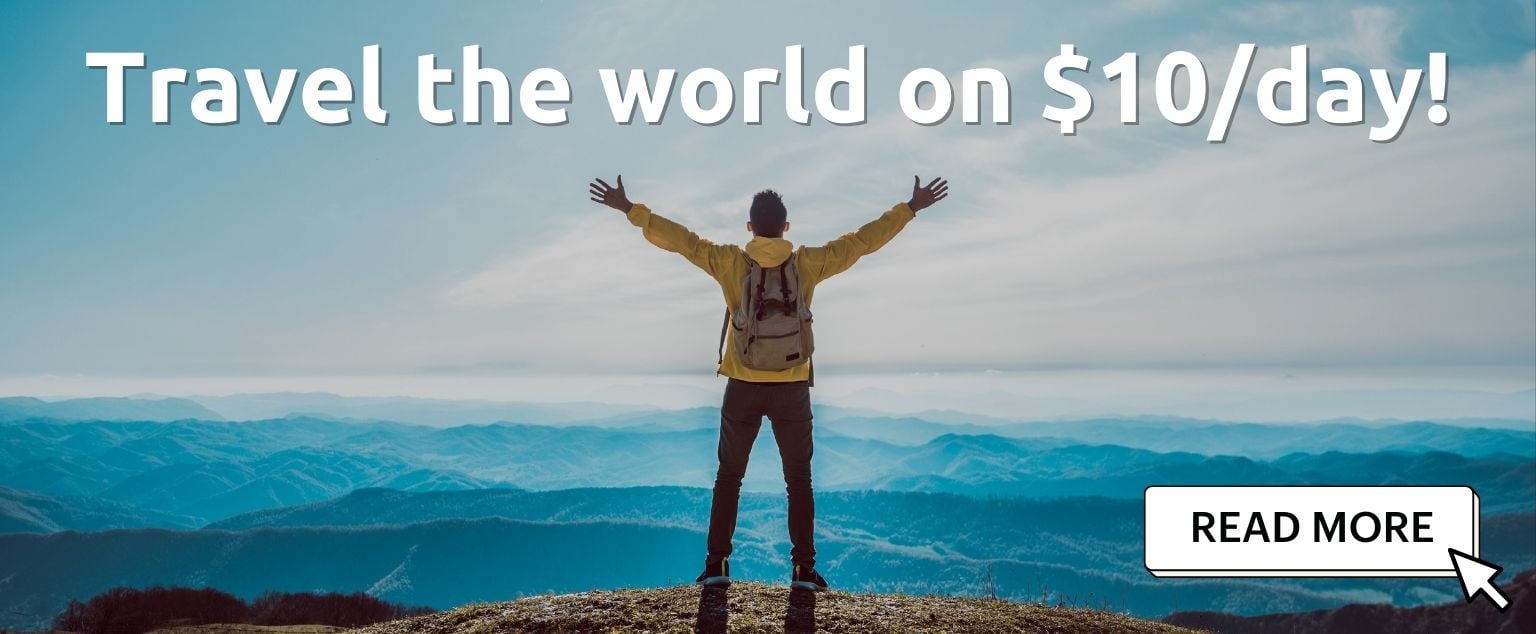 And for transparency's sake, please know that some of the links in our content are affiliate links. That means that if you book your accommodation, buy your gear, or sort your insurance through our link, we earn a small commission (at no extra cost to you). That said, we only link to the gear we trust and never recommend services we don't believe are up to scratch. Again, thank you!