Istanbul should be on the top of everyone's travel bucket list. This is one of the most fascinating, authentic, and thrilling places that I have ever visited over the course of my traveling career and I get excited every time I think about returning here. But if we're being honest right now, Istanbul is not always an easy city to visit. It's big, hectic, and hard to crack into sometimes. Some people can visit Istanbul without ever having really experienced anything there aside from some popular tourist attractions and the way-to-touristy Grand Bazaar.
With this Istanbul travel guide, it is my goal to make the city more accessible and easier to visit. We'll talk about where to go, what to see, where to stay, and much, much more. Istanbul deserves a bit more attention than some other cities out there but the extra effort is doubly rewarded.
So join me as I revisit this amazing place and walk through all of its twisting alleyways and historic neighborhoods. By the time we're finished here, you should know exactly what to do when you travel to Istanbul yourself.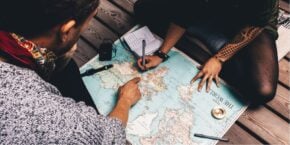 Heading Off-Grid? • Download This Guide as a PDF!
Sign up to The Broke Backpacker's EXCLUSIVE VIP AREA below and download our top backpacking guides as PDFs – go offline with peace of mind!
How Much Does Visiting Istanbul Cost?
By Western standards, Istanbul is a pretty budget-friendly place. Accommodation in Istanbul is about half of what you'd find in most major European cities, food ranges from cheap to dirt cheap, and getting around is always affordable with public transport. Visiting Istanbul on a budget should be no problem, even for those who are more budget-conscious.
A lower, backpacker daily budget for Istanbul will be around $25-$30/day. This will get you a dorm bed, groceries, beer money, and some extra cash to visit some attractions around the city.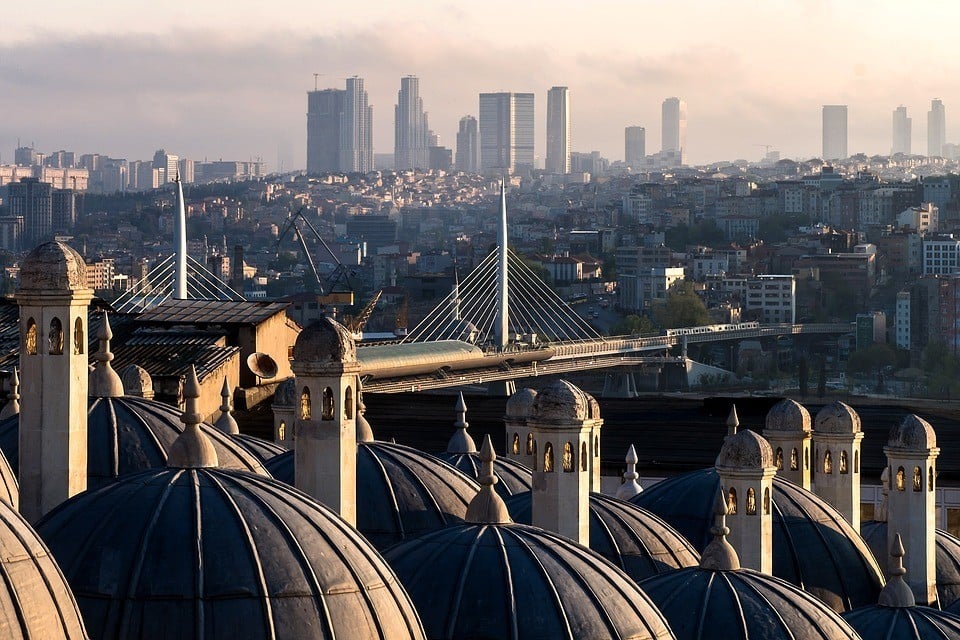 Refer below for a brief breakdown of what to expect when planning a trip to Istanbul:
Lodging – Hostels in Istanbul are cheap – a good one should cost around $10-$15/night. If you have a little extra to spend, Airbnbs in Istanbul are still affordable and, from my experience, very comfortable to stay in.
Transportation – Public transport in Istanbul is also cheap. Prices range depending on the type of transit you are taking and the distance, but you can expect to pay around $1/trip. Riding public transport may take a while though (it's particularly inefficient here). Taxis are better for getting around Istanbul but are more expensive. 2020 rates are 0.5 euro per km + start rates.
Food – Depends on how you want to live. If you want to eat at upscale restaurants in Istanbul, expenses add up quickly. If you want to save money on food, there are many ways. Street kebabs are always cheap and grocery stores/markets are ubiquitous. Budget visitors to Turkey often plumb for street meat.
Drinking – Booze is a bit more expensive in Istanbul relative to food. Beer can be found for as low as $2 but it's more likely to be sold for standard Western prices i.e. $5 for a glass of beer or wine, $7 for a cocktail, etc.
Average Costs of a Trip to Istanbul
Here's a breakdown of individual costs when formulating a daily budget in Istanbul:
Hostel Dormitory: $10-$15
Basic hotel room for two: $60-$80
Airbnb/temp apartment: $40-$60
Average cost of public transport: $1-$2/ride
City-Airport transfer: $2-$30
Doner Kebab: $1-$2
Beer at a bar: $2-$3
Coffee: $2-$3
Bottle of wine from the market: $10
Dinner for two: $10-$20
Istanbul Travel Guide – Budget Tips
Eat doner kebabs: They only cost a couple of dollars on the street.
VISIT ISTANBUL NOW: As of January 2020, the Turkish economy is in bad shape and the value of the lira is very low. You'll get a great exchange rate if you have dollars or euros.
Cook your own food: It's backpacking 101! Cooking at the hostel or apartment is always cheaper than going out for a full meal. Rice and vegetables are your best friends as a backpacker.
Haggle, haggle, HAGGLE: Any price that a shop owner tells you in the bazaars is about double what it actually should be. Never ever accept the first price when bartering for something – start at a third and work your way up. If you don't know when it's ok to barter, it's usually done when prices aren't listed. If you have to ask the seller how much something is, you're bartering already.
Don't sleep in Sultanahmet or near Taksim Square: For the best prices on accommodation, stay in the more outer districts, like Fener or Kadikoy. There are great Airbnb options in Istanbul that will keep the costs low as well.
Account for airport transfer expenses: Unless you want to spend an hour or two on the bus, you'll most likely have to take a taxi from the airport. They aren't cheap.
If you want to drink, pre-fade at your place first: Paying full price at the bar is never the cheapest option. Get a buzz on first before heading out. NOTE that as of 2018, Istanbul has banned drinking in public so be sure to FINISH your drinks before leaving.
Have a water bottle: Don't waste money on plastic, bottled waters; carry your own and refill it in the fountains and the tap.
Why You Should Travel to Istanbul with a Water Bottle
Plastic washes up on even the most pristine beaches… so do your part and keep the Big Blue beautiful
You aren't going to save the world overnight, but you might as well be part of the solution and not the problem. When you travel to some of the world's most remote places, you come to realise the full extent of the plastic problem. And I hope you become more inspired to continue being a responsible traveller.
Plus, now you won't be buying overpriced bottles of water from the supermarkets either! Travel with a filtered water bottle instead and never waste a cent nor a turtle's life again.
Save $$$ • Save the Planet • Save Your Stomach!
Drink water from ANYWHERE. The Grayl Geopress is the worlds leading filtered water bottle protecting you from all manner of waterborne nasties.
Single-use plastic bottles are a MASSIVE threat to marine life. Be a part of the solution and travel with a filter water bottle. Save money and the environment!
We've tested the Geopress rigorously from the icy heights of Pakistan to the tropical jungles of Bali, and can confirm: it's the best water bottle you'll ever buy!
View on REI
Read the Review
Where to Stay in Istanbul on Any Budget
Right off the bat, I'm going to tell you that there is no ultra-convenient or perfect place to stay in Istanbul. The city is just too damn big, too damn busy, and too damn amazing to fit in a single neighborhood or district. Make no mistake: there are a lot of options when it comes to lodging in Istanbul.
Sultanahmet is probably the first area in Istanbul that everyone is going to look at for lodging. It hosts most of the city's most iconic landmarks, like the Hagia Sophia and Topkapi Palace, and is not too far away from the city center. Staying in Sultanahmet will be pricey though.
If you want to stay somewhere more traditional and local, consider Fener and neighboring Balat. They're both listed on UNESCO and are practically open-air museums. The tall and narrow apartments that define the neighborhood are really cool to stay in as well.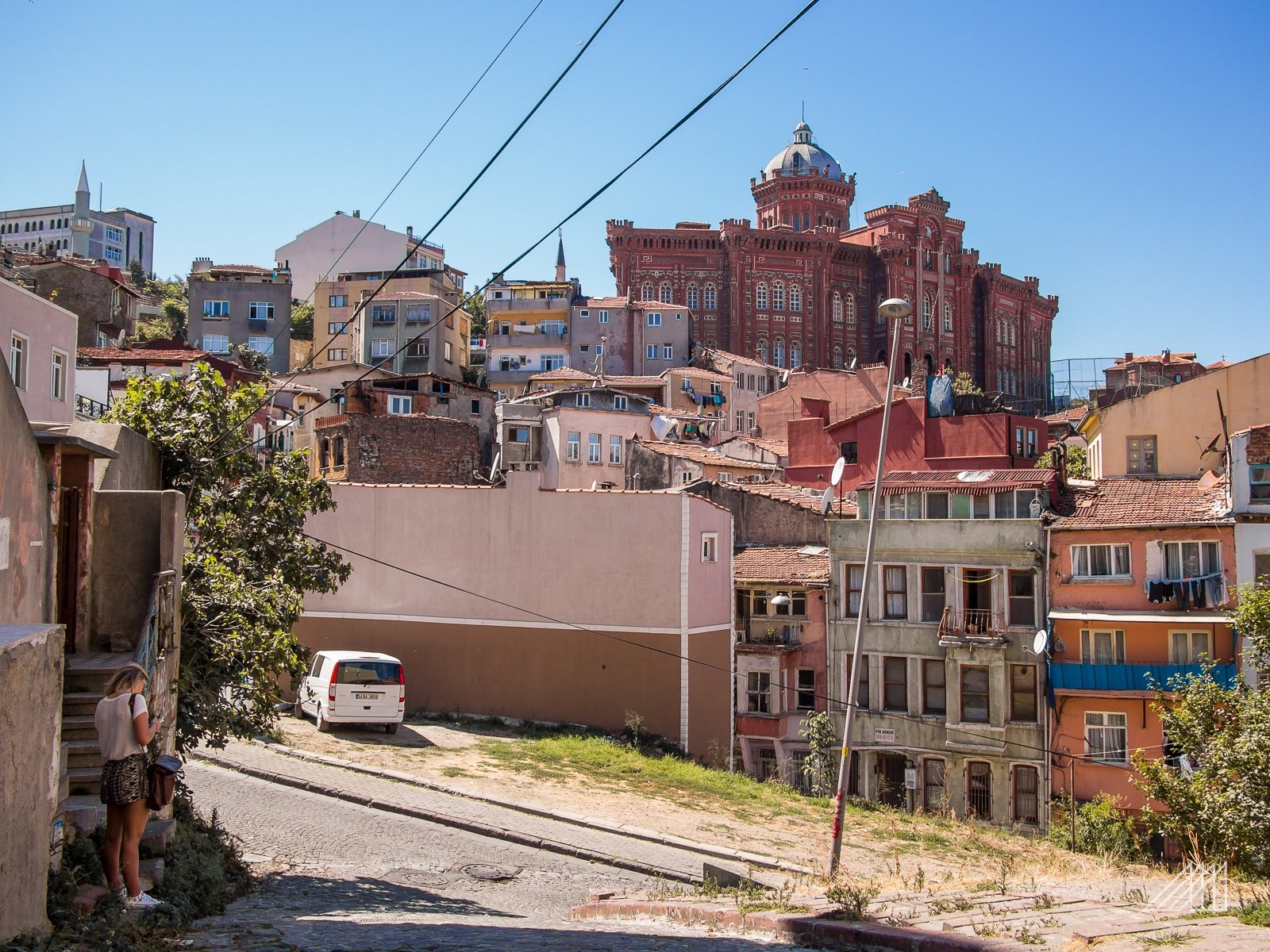 One of my favorite places to stay in Istanbul is Galata. It's slightly better connected to the rest of the city, has some great cafes nearby, and is pretty too. Istiklal Street is very close by as well.
If you really want to experience a different side of Istanbul, consider staying across the Bosphorus in the Kadikoy area. You will see a fraction of the tourists and will get to enjoy what many are calling "the new hot neighborhood in Istanbul."
To get the ball rolling, I've included a list of our favorite hostel, apartment, and hotel choices in Istanbul: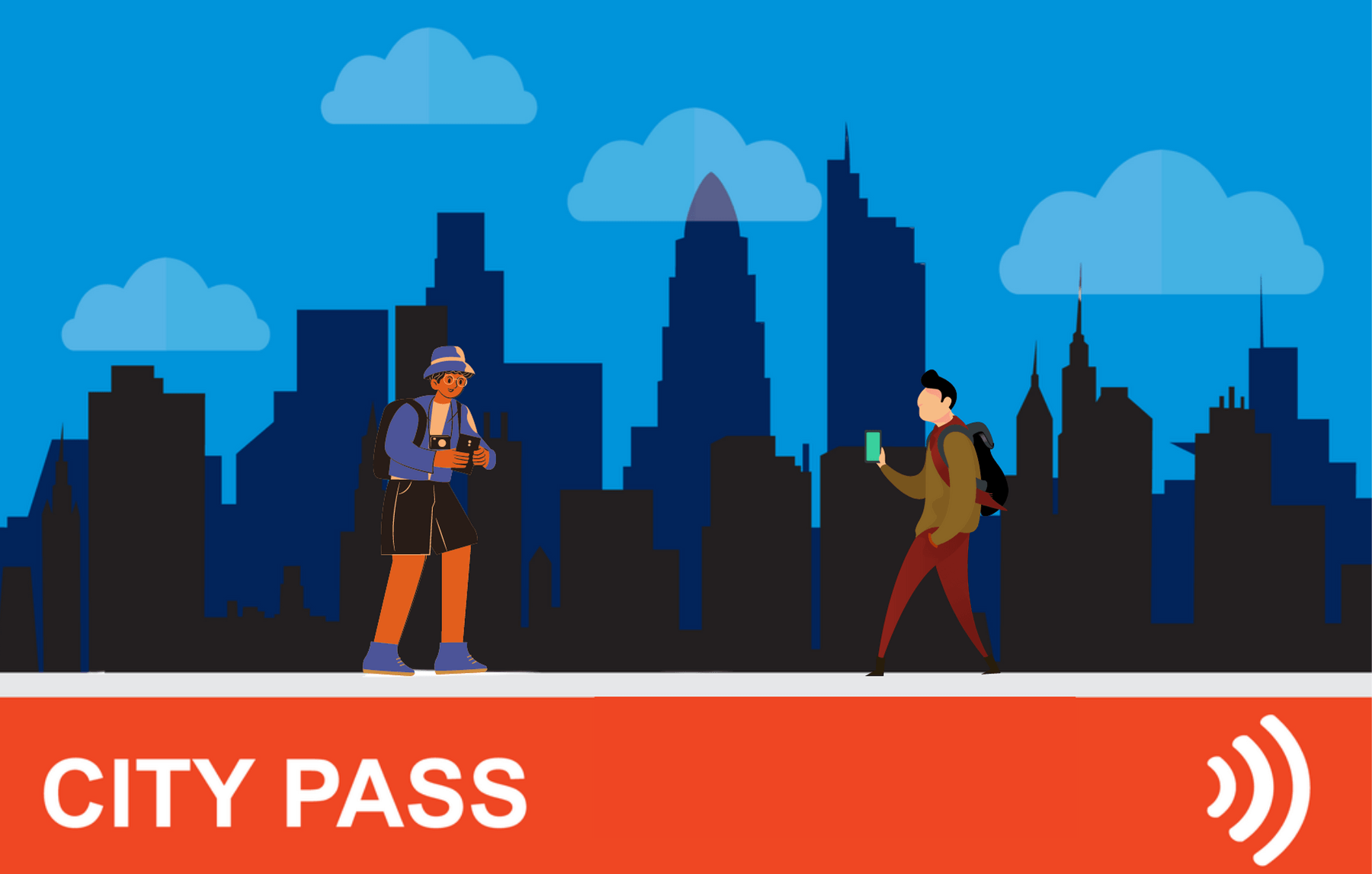 Travelling to Istanbul? Then plan yo' trip the smart way!
With a Istanbul City Pass, you can experience the best of Istanbul at the CHEAPEST prices. Discounts, attractions, tickets, and even public transport are all standards in any good city pass – be sure invest now and save them $$$ when you arrive!
Buy Your Pass NOW!
Best Hostel in Istanbul – Jumba Hostel
A unique hostel in Istanbul with a novel business model: Jumba is owned and completely run by three sisters and that's it. They are very good at what they do and really create a charming and intimate space. Located in the Cukurcuma neighborhood near Galata.
For more really cool hostels in Turkey, check out our Best Hostels in Turkey guide!
A simple but very well-priced hotel in Sultanahmet. Rooms have mini-fridges, private bathrooms, and lots of light from the large windows. Breakfasts are complimentary and can even be delivered to the room. Located very close to the Hagia Sophia.
A modern apartment in the Galata neighborhood. Comes with a kitchen, a nice big shower, and super tall windows. Bedroom gets lots of light and the views of the surrounding neighborhood ain't too shabby either. This is a great place for couples.
What to Do in Istanbul
No Istanbul travel guide would be complete without talking about the must-do things in the city! Here are some of my favorite:
1. Wonder at the Hagia Sophia
The Hagia Sophia is one of the single most impressive structures in the world – a wondrous achievement of human and religious endeavors. Once a basilica during the Byzantine era turned mosque when the Ottomans came, the Hagia Sophia is at the center of many people's hearts. It is not to be missed.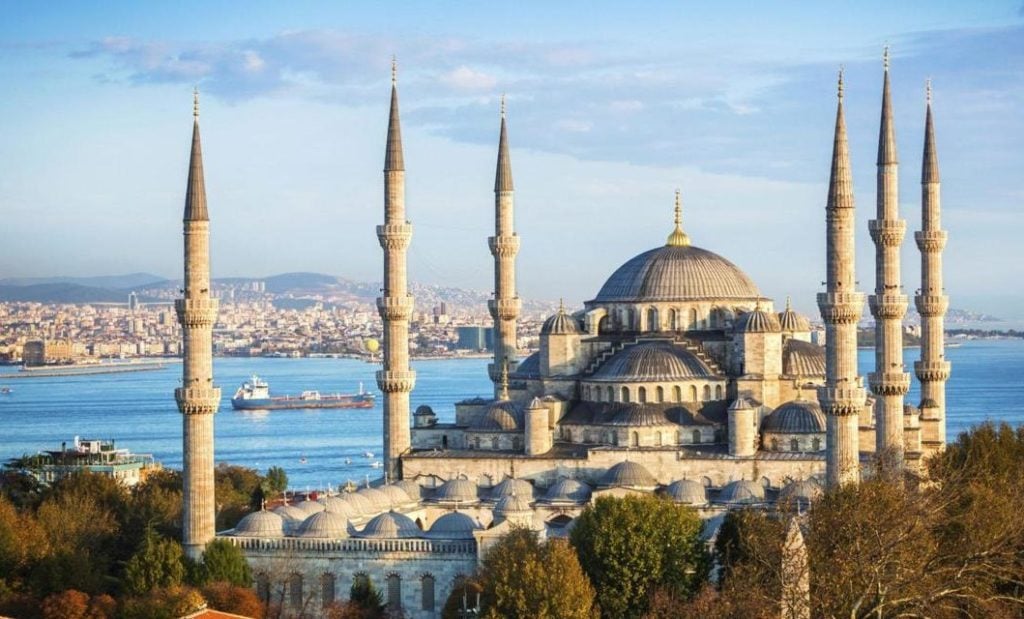 2. Have a night out in Beyoglu
This is ground zero for the best nightlife in Istanbul. Whether you like raucous nightclubs, chill cafes, or hidden pubs in alleyways, there's something for everyone in Beyoglu.
3. Explore the Asian side of Istanbul
The Asian side of Istanbul, the Anatolian side, could be considered a completely different city to visit. Vastly more local, way less chaos (except for rush hour traffic), and not without its own charms. This is where people go to discover the real Istanbul. Kadikoy and Moda are the most interesting neighborhoods in the area.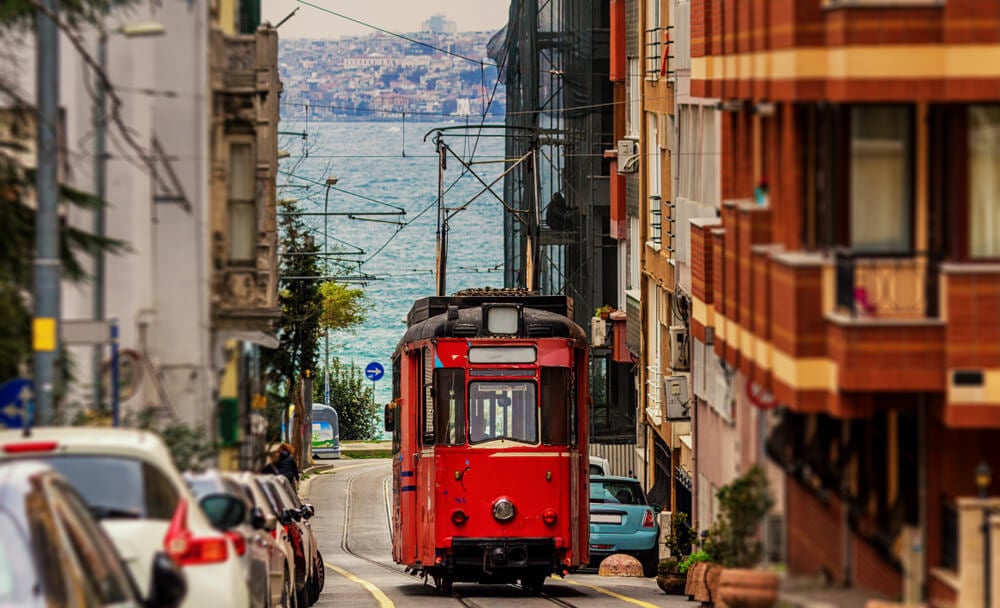 4. Go to a real Turkish bath (if you dare)
It's not for everyone but Turkish baths certainly an interesting experience. More contortion and joint-cracking than relaxation and soothing at times, Turkish hammams are not for the faint-hearted. If you can make it through one though, you may just feel a bit younger (or a bit violated). Note that Turkish hammams are always separated by gender.
5. Get lost in history
Istanbul has changed hands more than a few times. First, it was a Greek settlement, then it was the capital of the Eastern Roman Empire, and after that, it was conquered by the Ottomans. This city has seen more than enough history over the course of its existence and nowadays it is practically an ark unto itself. Be sure to explore local heritage sites like the Chora Museum, the Greek Orthodox College, Rumeli Fortress and everything in between.
6. Enjoy the cafe culture of Galata
The best part about staying in Galata was the mornings. I could wake up, walk outside and within 100 square meters, there were a dozen awesome cafes. A long morning spent sampling Turkish pastries is time well spent.
7. Shop til you drop
A lot of people spend a weekend in Istanbul just so they can go shopping. This city appeals to just about every kind of shopper imaginable: trinketry, upscale, souvenir shopping, fashion; if it exists, you can probably find it in Istanbul.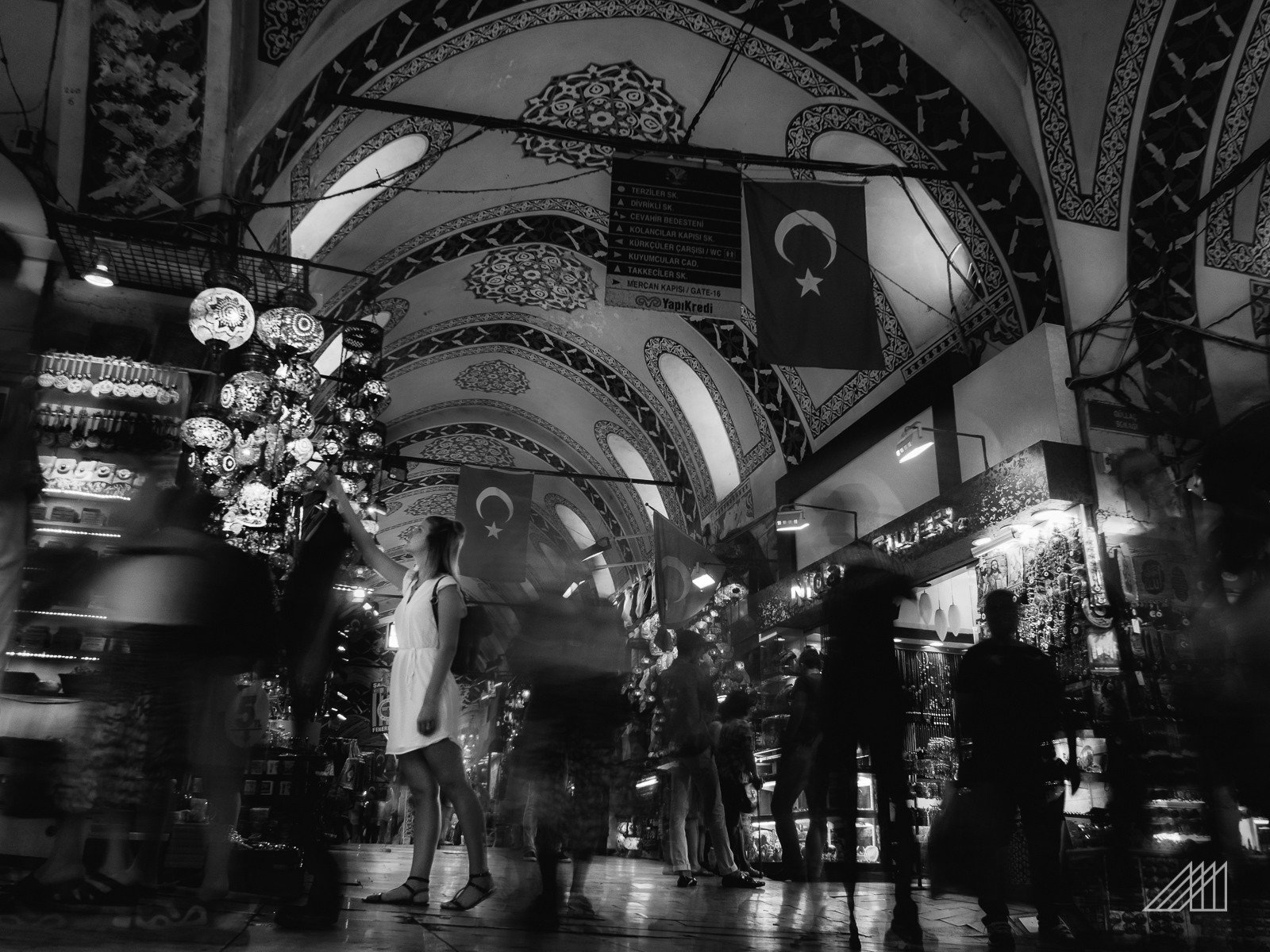 8. Discover the many cool neighborhoods of Istanbul
Istanbul is not lacking for neighborhoods. There are at least 36 different districts in Istanbul and each of those has between 15-25 mahalle or neighborhoods in themselves. That's a lot.
Whilst you may not get to see them all, I still suggest doing a little exploring. Go for a venture in the historic Balat neighborhood of Fatih or the up and coming Karakoy in Begolyu. You never know what you might find.
9. Watch the fishermen at Galata Bridge
This is one of those ultra-touristy things to do in Istanbul that is also super endearing. There's just something about watching local fishermen stand there and wait potentially all day long for a catch. It's one of the few tranquil spaces in the city and a nice way to break from the chaos.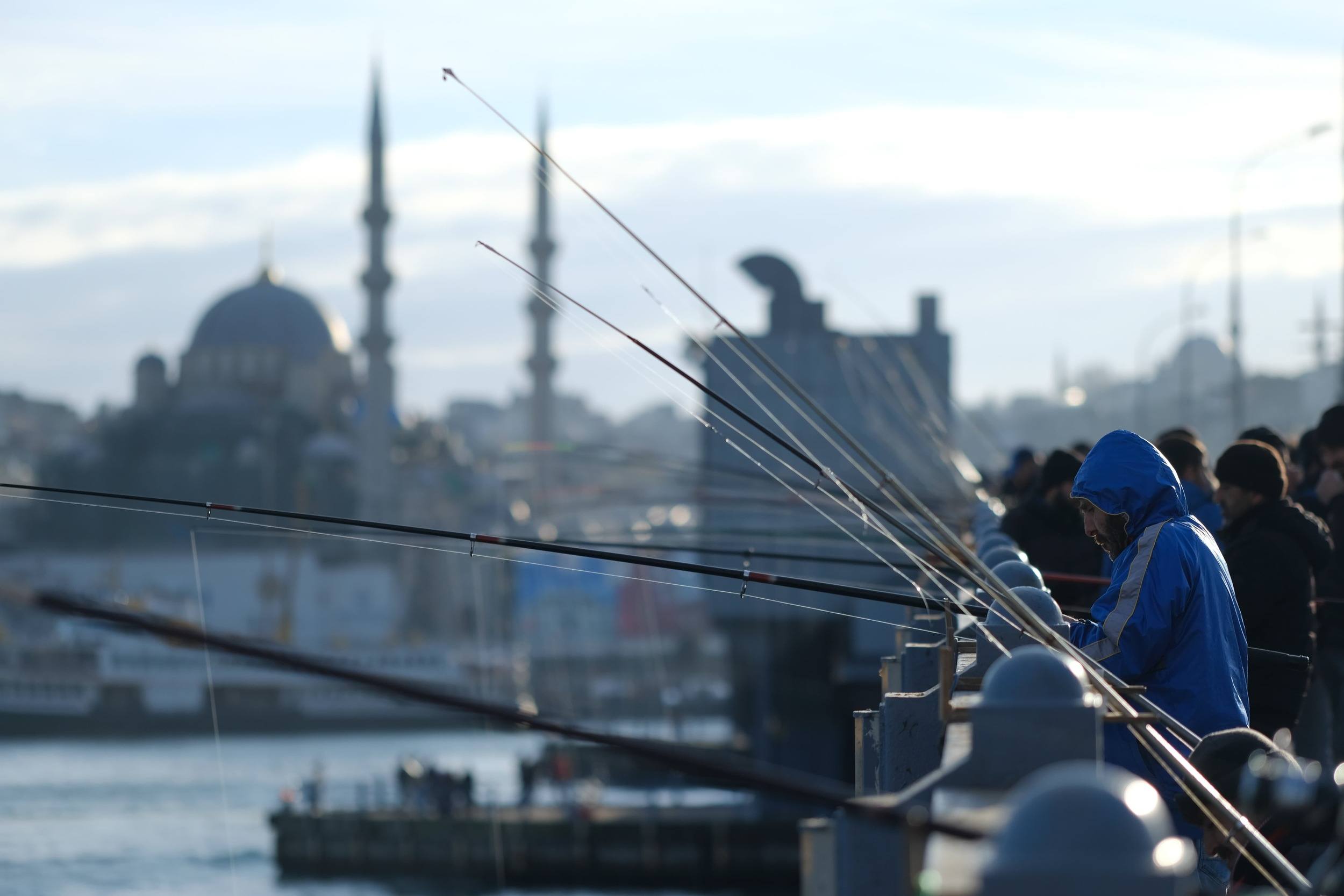 10. Walk along the Bosphorus
Bosphorus is one of the defining aspects of Istanbul. For natives, it is a source of prosperity, greater well-being, and pride. For tourists, it's a great way to get to know the city. Take a walk along the Bosphorus, visiting the many sites and districts along the way, and you will learn more about Istanbul than in any museum or textbook.
Is This the Best Daypack EVER???
A 3-Day Sample Itinerary for Istanbul
Three days in Istanbul should be the bare minimum when you visit; there's so much to do here that you'll already be limited on time. To help you use your time most wisely, here is a sample itinerary for y'all to enjoy!
Day 1 in Istanbul: Sultanahmet
You've probably just arrived and could potentially be jet-lagged. The best way to beat the lag I say is to just hit the ground running!
On the first day of our Istanbul trip, we're going to be getting the touristy stuff out of the way first. That means heading straight for the Old City or Sultanahmet where most of Istanbul's top attractions are.
Morning: After checking into your hotel in Istanbul, get a daypack ready (pack a light lunch) and head to the nearest cafe. You'll need a good breakfast and a stiff Turkish coffee for what we have in-store today.
Early-Afternoon: Start off with a leisurely stroll through Topkapi Palace. It's mostly open-air and you won't be stuck inside stuffy rooms too much. Find a nice place to sit when you're ready and have that snack you packed.
Late-Afternoon: Next, make for the Hagia Sophia. This is, without question, the most beautiful landmark in Istanbul. Afterwards, head across the square to the Blue Mosque (note prayer times).
Evening: Head west towards the Grand Bazaar, stopping by the Basilica Cistern if you have time. I wouldn't spend too much time in the Grand Bazaar itself – it's a bit of a tourist trap. Just stop for a snack and a glass of mint tea. Our ultimate goal is the Suleymaniye Mosque where we will get to see the sunset.
Night: Time to find some food. If you stay in Sultanahmet, you will pay more money for worse food. There are much better selections across the Golden Horn around Galata and Ortokoy. If you're feeling adventurous, try dropping by the local neighborhood of Fener.
UPDATE: The "famous hidden viewpoint of Istanbul " is currently closed as the roof is being renovated. There is a super cozy cafe in the building though that is probably my favorite in the city.
Day 2 in Istanbul: New Istanbul
Going to be another long day folks! Today we are sticking to the northern side of the Golden Horn, which is the "newer" part of town.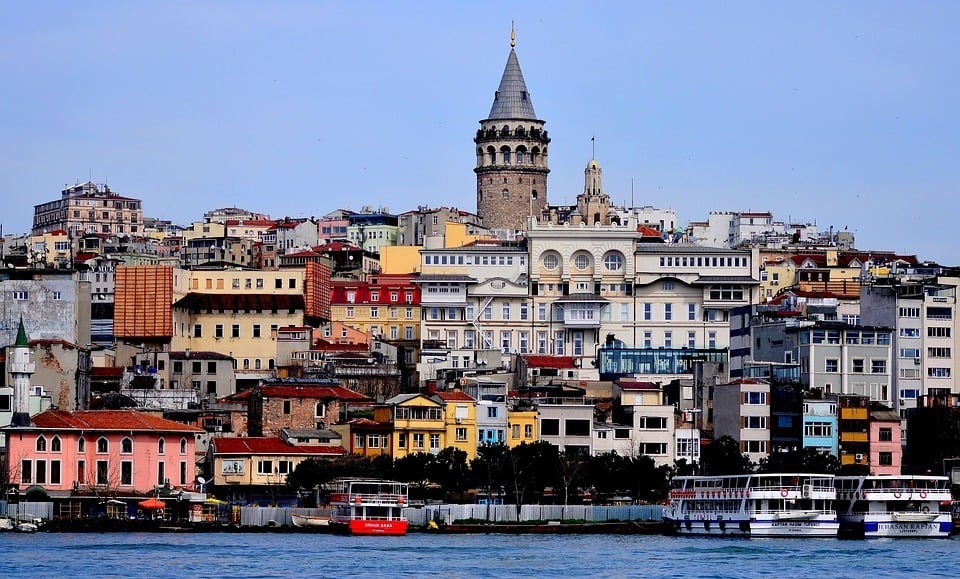 Morning: Grab a coffee and pastry in the Galata district. The medieval, Genovese tower is the most striking (and unmissable attraction) but the local cafes are just as noteworthy. They're all super quaint and quite good.
Early-Afternoon: Head north and make for Istiklal Street. This is one of the main throughways in the city and is lined with shops and opulent arcades, like the Çiçek Pasaji. If you're hungry, duck into one of the alleys for an early lunch – these alleys are packed with restaurants and bars.
Late-Afternoon: Keeping walking until you've reached Taksim Square and then keep going. Taksim Square is the official center of the city but doesn't offer too much in the way of attractions. Instead, make for the Dolmabahçe Palace. You can pay to enter the palace if you like (the antechamber is amazing) or see the gate and mosque from the outside for free.
Evening: Find the nearest tram stop and head north towards Ortakoy. The local mosque is quite famous for its Baroque design and the neighborhood itself is well-known for its trendy bars and restaurants. This would be a great place to have dinner and some drinks.
Night: If you're in the mood for partying, I'd say stick around Ortakoy or head back to the alleys of Istiklal Street. Otherwise, the cafes of Galata make for a relatively relaxing evening. Stay out as long as you want
Day 3 in Istanbul: The Asian Side
To be honest, this part of Istanbul deserves its own itinerary. One could easily spend another couple of days here on top of what we've already talked about but, alas, for the sake of brevity, we can only talk about it in a day's span.
Morning: There are two ways to travel across the Bosphorus: by bridge or by ferry. The ferry is the preferable choice. There are lots of ferry terminals in Sultanahmet and Karakoy – make sure you grab a ferry to Kadikoy on the Asian side. Also, be on the lookout for the iconic Maiden's Tower in the Bosphorus.
Early-Afternoon: Kadikoy is one of the most popular districts in Istanbul at the moment. When you depart the ferry (assuming you got on the one to Kadikoy) you will be closest to the Moda neighborhood. There are lots of parks here as well as some good cafes to get you going. The views of Sultanahmet are also excellent.
Late-Afternoon: I'd recommend making a detour to Beylerbeyi Palace to spend some time here and along the Bosphorus. It will require you to use a taxi though as public transport is very bad in this part of the city. If this seems like a hassle, keep exploring Kadikoy. Go for a walk on Baghdad Avenue and grab some lunch in one of the many shady European cafes.
Evening: I highly recommend venturing out to Camlica Hill to catch the sunset as this park offers, without a doubt, the best views of Istanbul. There are also many places to go for walks or hikes in Istanbul in Kadikoy, this is just one of them!
Night: Grab some dinner and drinks in Kadikoy and then head back to your hotel in Istanbul when ready. Tomorrow we're leaving 🙁
Day Trips from Istanbul
As if Istanbul wasn't big enough, there's, even more, to do outside the city! If you're spending more than 3 days in Istanbul, consider adding on one of these day trips from Istanbul: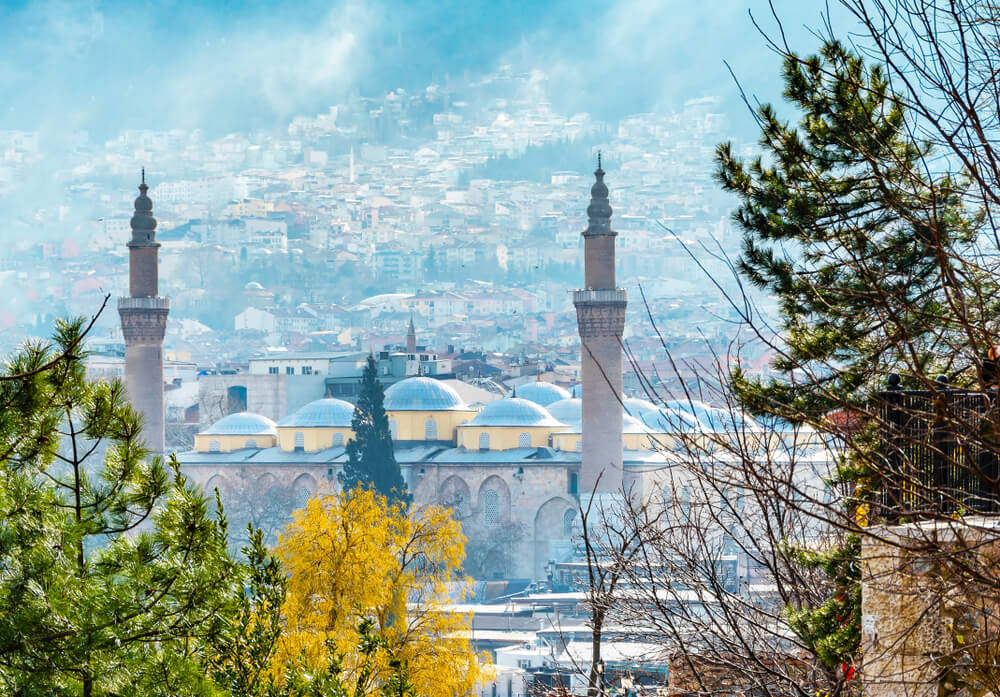 The Princes' Islands – A popular day trip for those looking to escape the noise of the city. Beaches, bike rides, and charming coastal towns are all in abundance. Büyükada is the largest and most frequented island. Ferries to the island leave frequently from Kabatas Terminal in Istanbul.
Edirne – One of Turkey's stranger yet most respected sports is the ancient art of oil wrestling, which is exactly what it sounds like. One of the most important oil wrestling tournaments in Turkey is held in Edirne in late-June. If you're backpacking in Istanbul around then, you shouldn't pass this up. Only the slipperiest will survive to be crowned champion!
Bursa – This is a great spot if you're looking for sparser crowds and some more outdoor activities. Bursa, which was the original capital of the Ottoman Empire, has many notable attractions, like the Grand Mosque, the Green Mosque, and the very cool 600-year-old Inkaya tree. Don't skip on eating at the Darüzziyafe either. Skiers should also know that nearby Uludag is considered the best ski resort in Turkey.
Troy – Although it would be a very long trip from Istanbul, it is still possible to see the old ruins of Troy in a day. I will say right now that the ruins are not nearly as epic as some of Turkey's other archaeological sites (or the movie for that matter), but they're still humbling if you're into the classics. The actual ruins are located in Tevfikiye near Canakkale.
Istanbul Travel Guide – Extra Tips and Tricks
Learn more about what to expect when visiting Istanbul by reading the following sections!
Best Time of Year to Visit Istanbul
The weather in Istanbul really throws me for a loop every time I visit. For some reason or another, I'm just never prepared for it. When I expect it to be pleasant, it's humid as hell and hot. When I hope that it's going to be balmy, it rains sideways and the wind comes howling down from the Black Sea.
That being said, there is no real bad time to be in Istanbul. The weather is surprising, yes, but I wouldn't call it extreme except in the summer.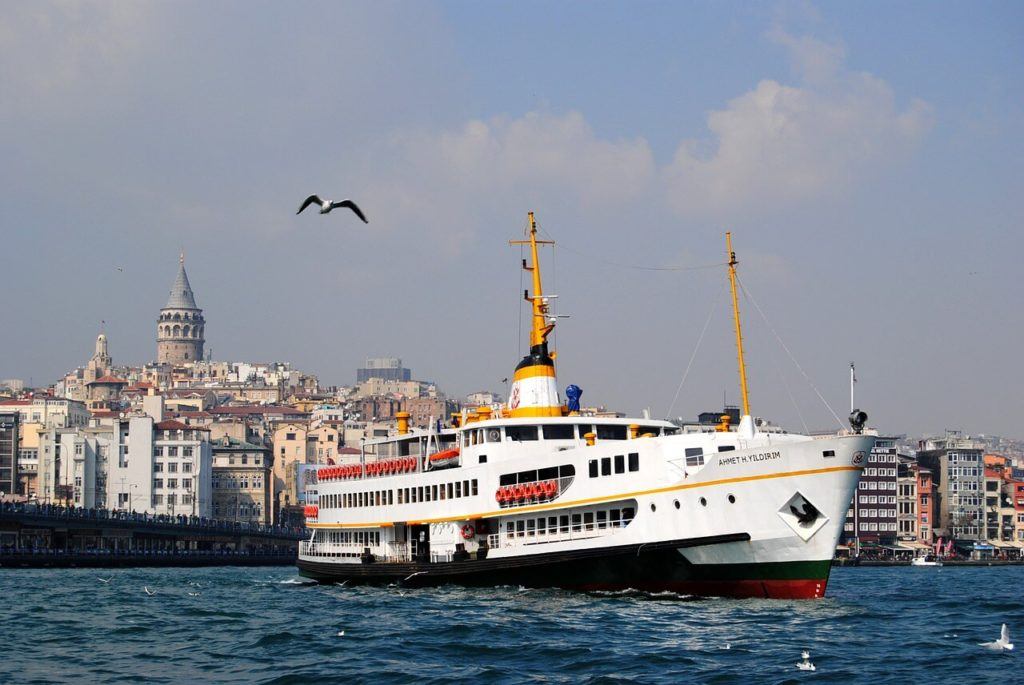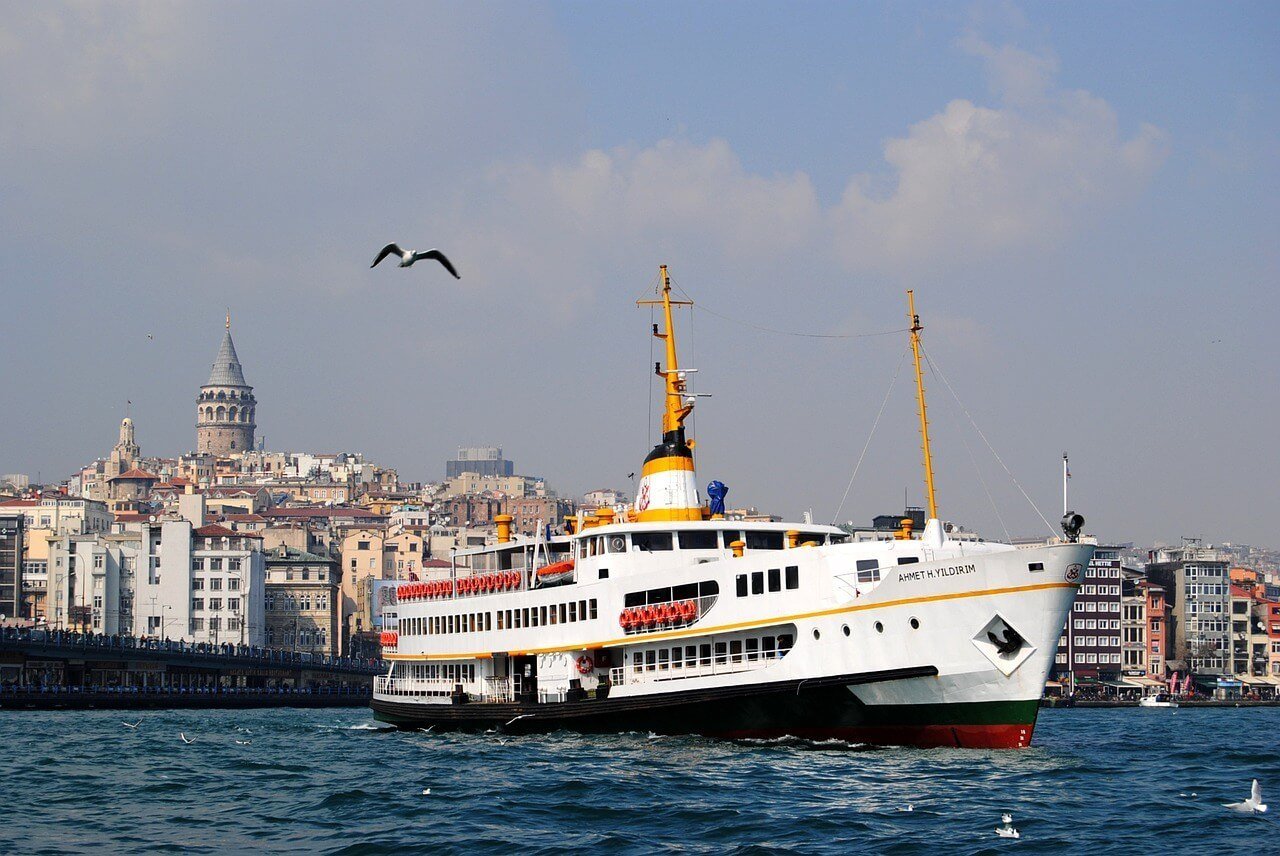 Istanbul is subject to four distinct seasons:
Summers in Istanbul can be notoriously hot. Humidity can be oppressive and there seem to be few places of respite. Ask a local where you can cool off and they'll probably point you to a pile of baking-hot boulders on the edge of the Bosphorus.
Autumn is a very nice time of year to visit Istanbul. Temps are moderate although the rain does start to pick up a bit. I'd say that October is probably the best month of the year to be here.
Winters in Istanbul are surprisingly frigid. Snow is not uncommon during this time of the year and the wind from the Bosphorus can really go to the bone. Also, Istanbul receives more rain than infamously grey cities like London and Brussels, which is not something that many people were aware of I think. Thankfully, nearly every hawker sells umbrellas.
Springtime is a decent time to travel to Istanbul. The weather is pleasant again, albeit foggy at times. It can still rain quite a bit and snow can even occur in March. Also, take into consideration Ramadan. Though the city is generally secular, there are still plenty of Muslims in Istanbul that observes it.
Getting In and Out of Istanbul
I don't think that I've ever visited a city with so many airports. At one point in time, there were three airports in Istanbul. Recently, one was closed so now there are only two in use: Sabiha and Istanbul International. FYI – you can take a transit tour from Istanbul airport if you have a layover there.
Sabiha is the oldest airport in Istanbul and probably the most frustrating to use. It's located clear on the other side of the river on the edge of the Anatolian side of the city. It will take you at least an hour to get here from Istanbul proper by car and that is if the traffic is ok. There are direct buses to and from Sabiha but they will take even longer than a private transfer. Also, the airport just looks like a dystopian nightmare.
Note that if you're flying low-cost domestically, chances are you'll use Sabiha.
Istanbul International is the newest airport in town and was subject to quite a lot of media hype. It is what you'd expect from a modern airport: cavernous, sterile, and very commercial. If you're commuting through this airport, be aware that it may take a lot of time to walk from gate to gate.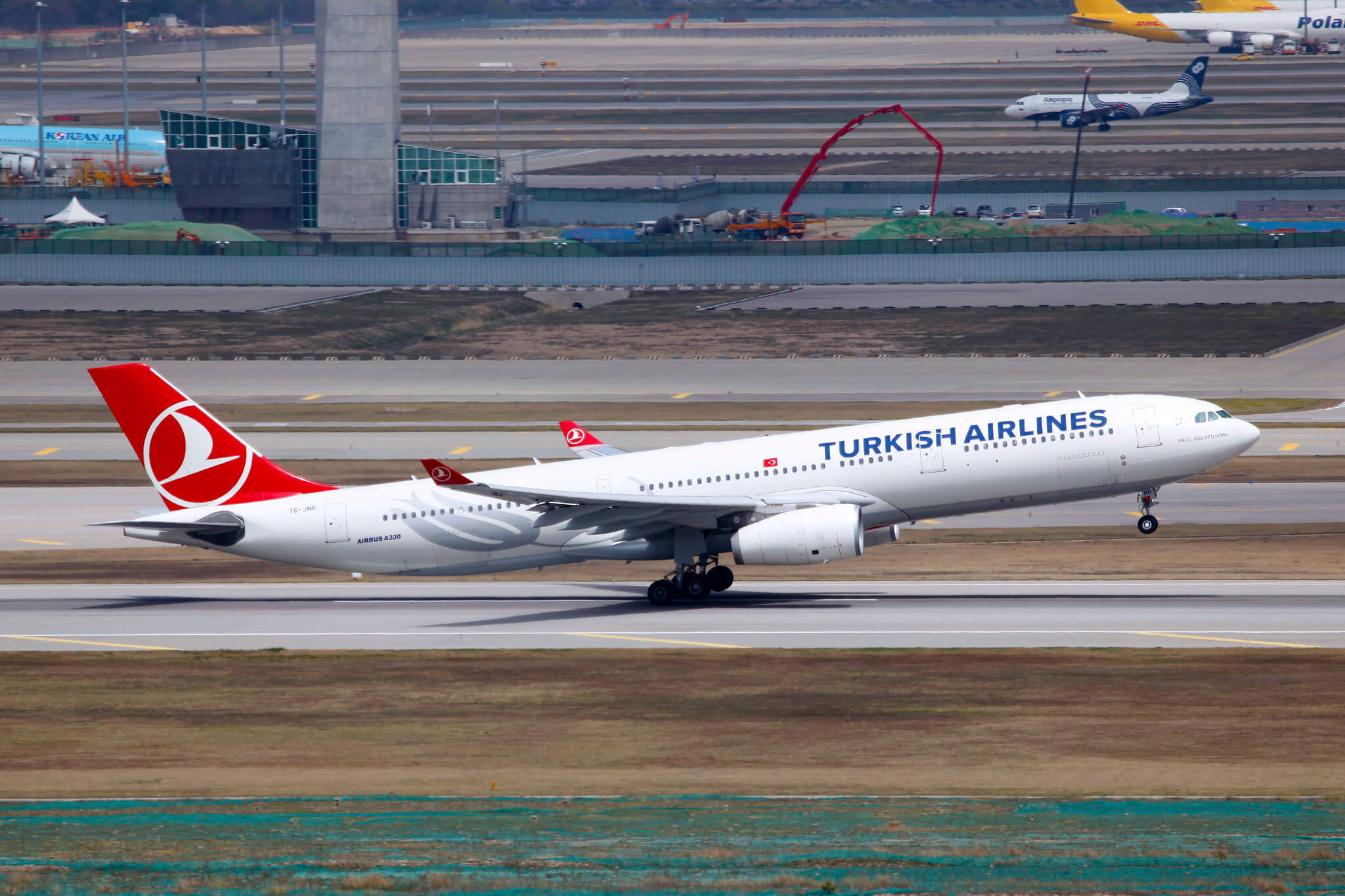 Getting to Istanbul International from the city isn't much more pleasant than Sabiha. Buses and taxis are still the only options and commute times are going to be about the same: 45 minutes by car, 90 minutes by bus. (Oh how I miss the glory days of Ataturk Airport…)
For those who have flown into Istanbul internationally in the past, chances are you probably used the old airport, Ataturk. Ataturk was a nice airport and was relatively easy to get to, being only 20 or so minutes away from Sultanahmet. Alas, it is now completely closed down. Rest in peace Ataturk.
How to Get Around Istanbul
Istanbul is absolutely enormous. With over 15 million people, it is the most populous city in continental Europe and one of the top three in terms of land area. Getting around Istanbul will be a challenge but, with some savvy, you'll still be able to see most of the top attractions.
There's actually quite a lot of public transport in Istanbul. There are copious buses, a metro system, ferries across the Bosphorus, and street trams which are somewhat iconic of the city. If you get a good grasp on how these work, Istanbul will be at your beck and call.
The problem is that public transport is a bit cryptic at first. Signage is poor and routes are usually written in Turkish. Luckily, most transit is available to see on Google Maps. If I were you, I'd be sure to have a SIM card and to be connected as much as possible when trying to navigate.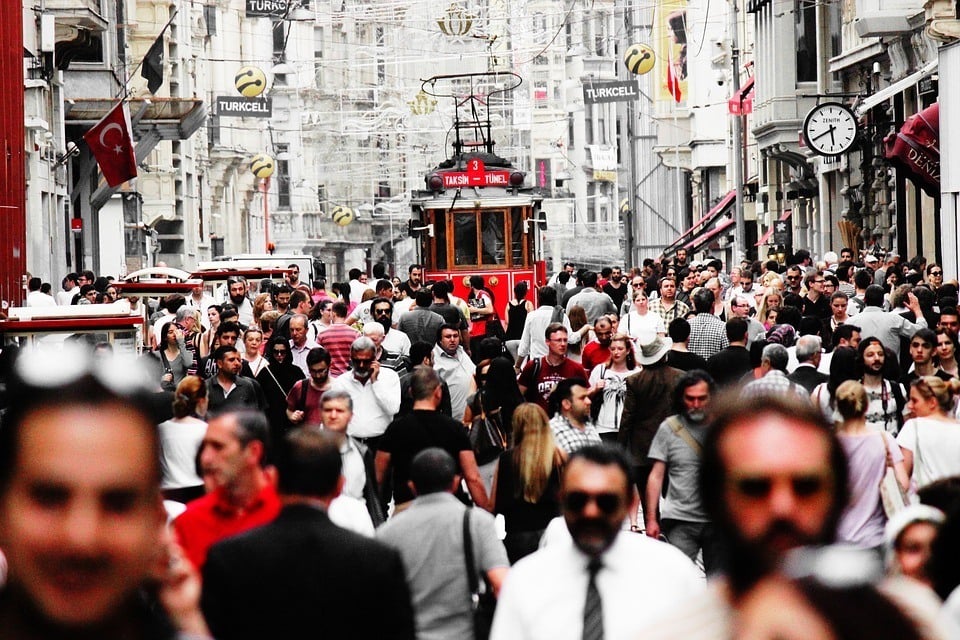 To save some cash, I'd suggest buying an Istanbulkart. The way they're set up is a little confusing (ticket prices go down the more you use it) but if you're going to spend more than two days in Istanbul, you'll end up saving money with one of these.
Due to its size, I highly recommend picking one part of Istanbul and sticking to it. You'd have to spend at least a week in Istanbul to see the entire city, both the European and Asian sides. Doing so in any less time would be nothing short of a herculean feat.
At the end of the day, taking a taxi is still the easiest way to get around. The local taxi app is called BiTaksi. My experiences with BiTaksi are mixed but they're still much better than Uber. Uber in Istanbul is horrendous and overpriced.
Use Bookaway to find the best deals on transport – buses, planes, trains, and ferries. It'll save you a load of time when organising transport and you'll probably nab an EPIC DISCOUNT too!
Book your transport on Bookaway NOW. Get the best price for the best ride… then use those savings to buy the best feed in town!
Book Your Transport Here!
Safety in Istanbul
Istanbul is a very large and very dynamic city. Life is accelerated, the streets are jam-packed with people, and everyone is just trying to get by. I like to say that, in Istanbul, chaos is served in the morning like a stiff cup of coffee and by that I mean it's a necessary part of starting the day.
It is important to keep your wits about you when backpacking in Istanbul. Pickpockets will be active, scammers will be everywhere, and violence is not unheard of. To go into detail about each and every potential pitfall in the city would take a bit of time to thoroughly explain, so I'll instead direct you to our Istanbul safety article and give the following advice:
Common sense and attentiveness are the surest ways to avoid trouble, no matter where you are. The easiest way to get out of a bad situation is to avoid it altogether. If shit looks sketch, then it probably is. Be cautious and aware of what's going on around and trust your gut.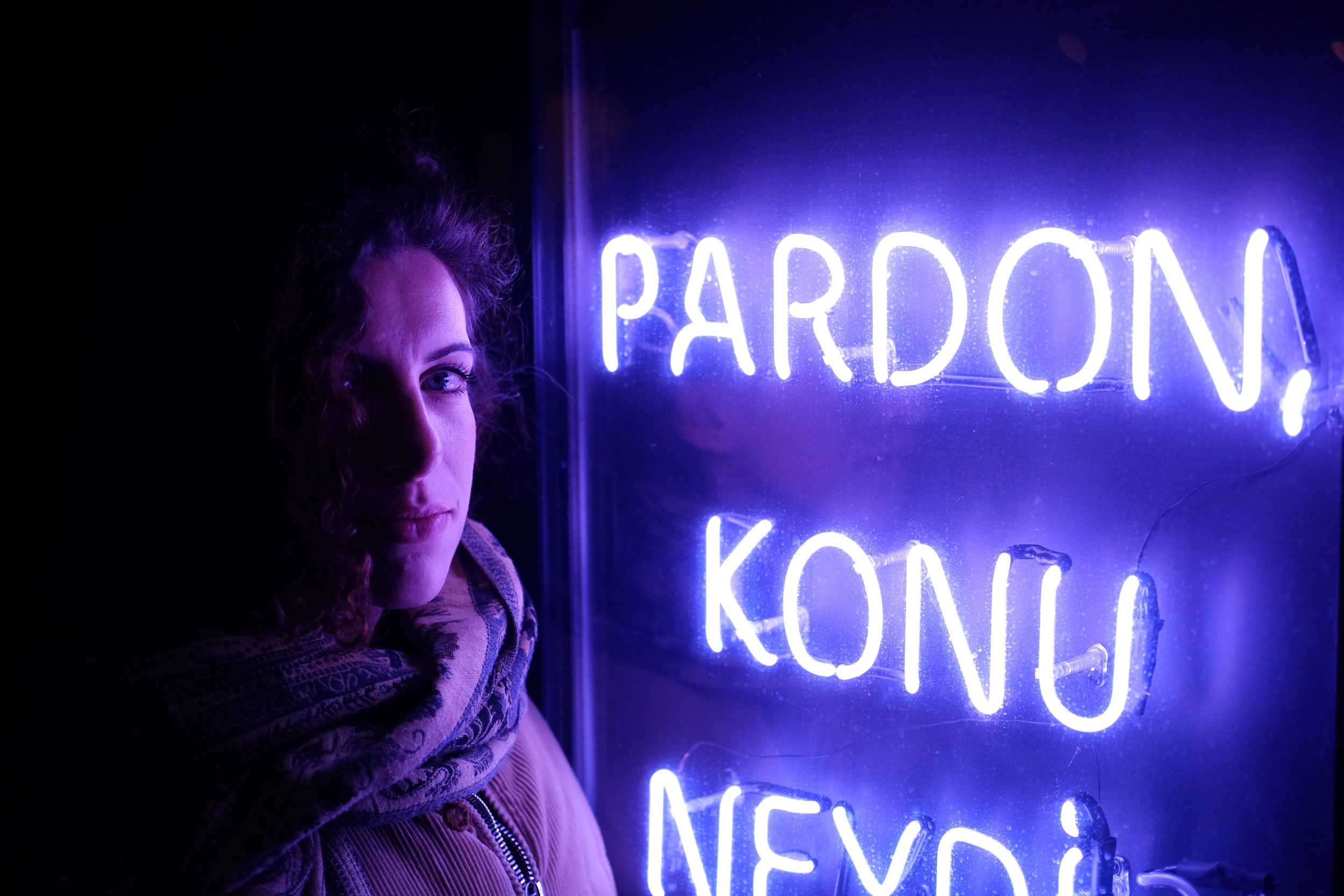 Be particularly cautious of scammers in Istanbul. Seriously, there are some very clever people in this city and they are very good at getting money out of unsuspecting tourists. The old "shoe shiner drops his brush and placates you with a sad story" is one of the oldest in the books. To avoid scams, keep an eye for overly-friendly people and situations that seem slightly "off."
On a more political note, Istanbul and Turkey are often the recipients of bad press. Reports of corruption, economic collapse, and extremism are all normal it seems these days. It is important to remember that being a victim of something like terrorism is extremely rare. In reality, you're more likely to be a victim of the petty crime mentioned earlier.
Travel Insurance for Istanbul
Traveling without insurance would be risky so do consider getting good backpacker insurance sorted before you head off on an adventure.
I have been using World Nomads for some time now and made a few claims over the years. They're easy to use, professional and relatively affordable. They may also let you buy or extend a policy once you've started your trip and are already abroad which is super handy.
If there's one insurance company I trust, it's World Nomads.
ALWAYS sort out your backpacker insurance before your trip. There's plenty to choose from in that department, but a good place to start is Safety Wing.
They offer month-to-month payments, no lock-in contracts, and require absolutely no itineraries: that's the exact kind of insurance long-term travellers and digital nomads need.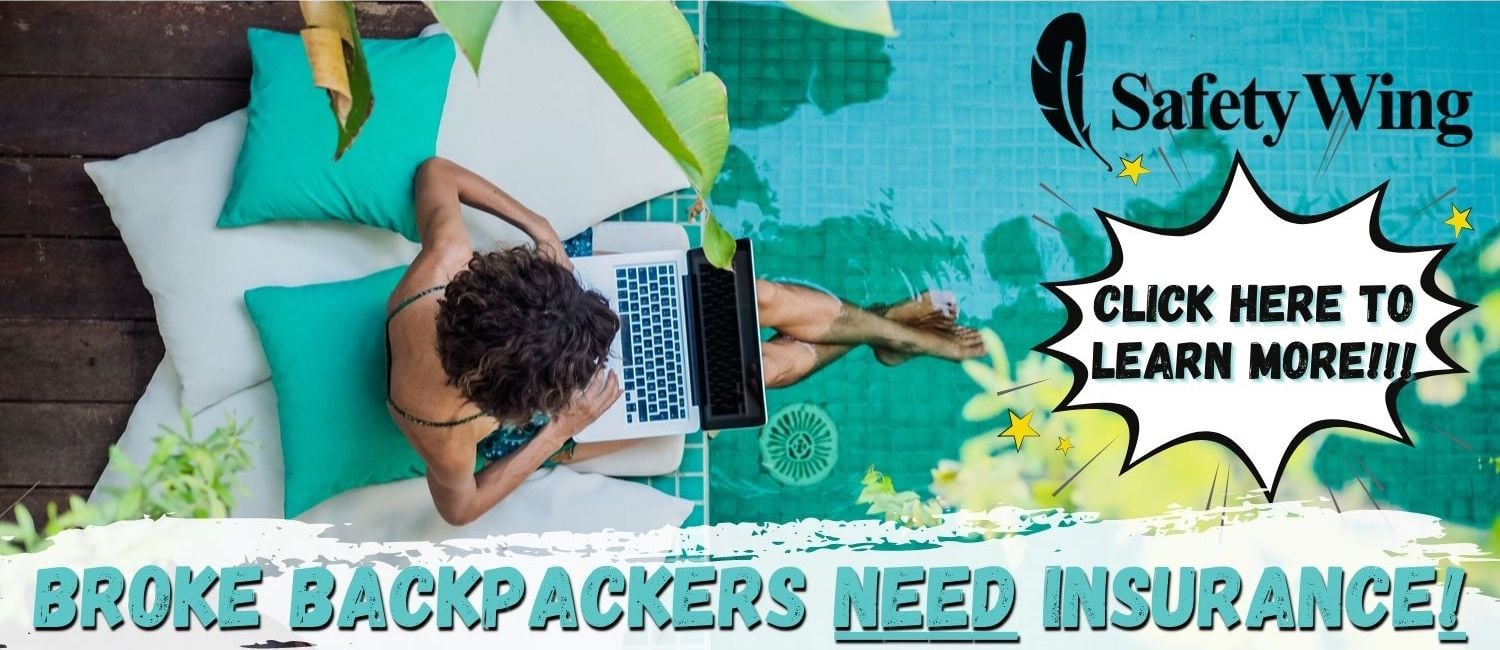 SafetyWing is cheap, easy, and admin-free: just sign up lickety-split so you can get back to it!
Click the button below to learn more about SafetyWing's setup or read our insider review for the full tasty scoop.
Tips for Saving Money on Accommodation in Istanbul
Sometimes you need your own roof above your head – we know the feeling. Other times, you're doing everything you can save a nickel and dime.
If you're trying to cut the costs of travel when backpacking Istanbul, then maybe it's time to stay somewhere besides a hostel or apartment. If you need to save money, try one of these:
Couchsurf! – Couchsurfing is the best way to save on cash when it comes to accommodation since most of the time you're crashing for free. Staying with a local host is also a great chance to experience a more authentic side of the city and to visit hidden Istanbul.
Problem is Couchsurfing is really popular (duh, it's free) and demand often outstrips supply. Hosts are picky as well so you'll need to impress them with an eye-catching message. Definitely try Couchsurfing but be ready to be rejected.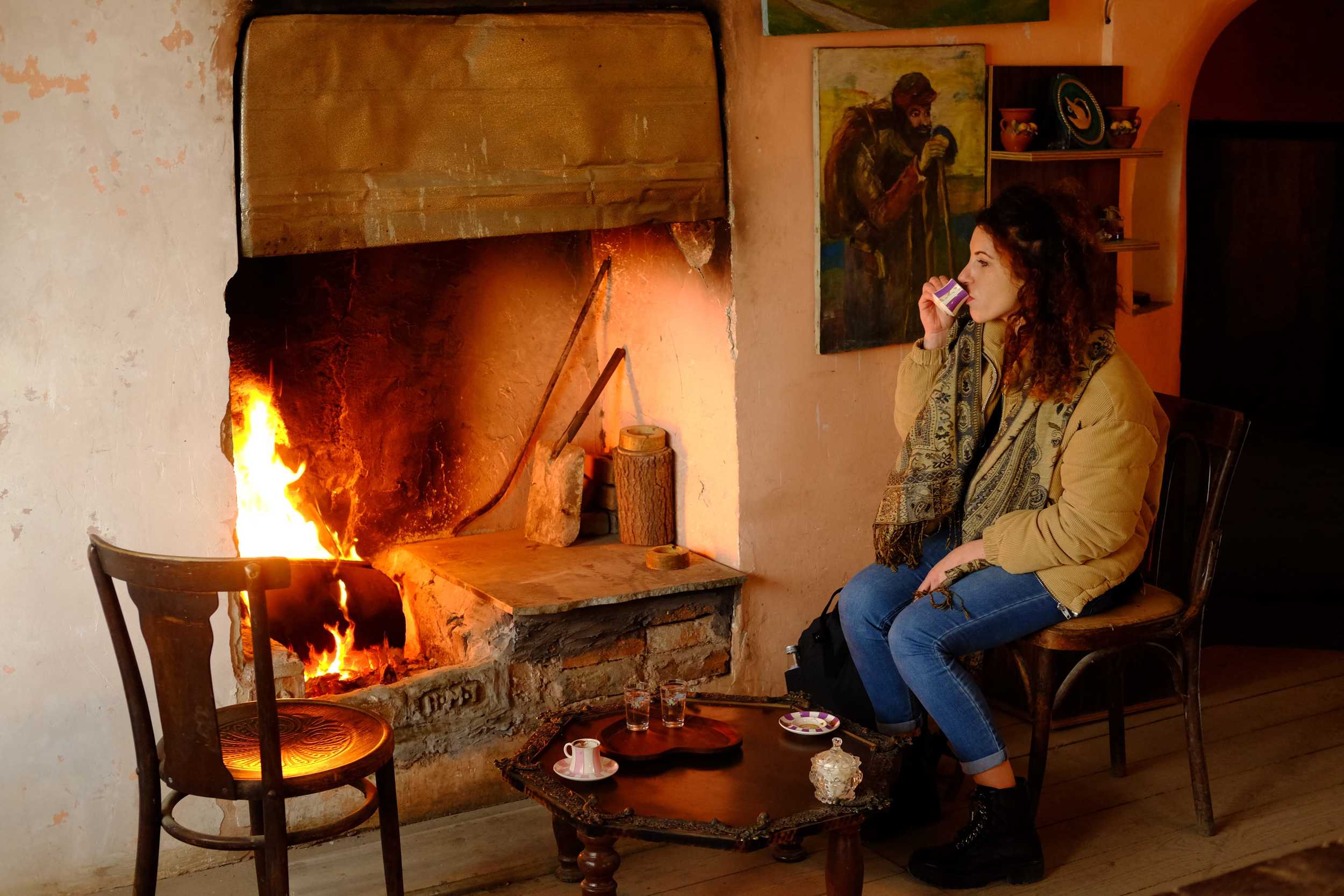 Tap into your backpacker network – You never know when you have a friend in a foreign city! If you've traveled a lot, you may have met someone from Istanbul or know someone who knows someone.
Reach out to people! Ask to stay with people for a night or two in exchange for cooking dinner or a bottle of wine. If you don't know anyone in the city, ask your friends if they do – travelers understand the struggle and are usually more helpful than you think.
Camping – Urban camping is a growing trend in many cities. These campsites are comfortable, sociable, safe, and cheap. They are often located on the outskirts of town, which means they are quieter too. Research to see if Istanbul has any and be sure to bring your own tent too!
Some Extra Free Things to Do in Istanbul
Looking to visit Istanbul on a budget? Consider one of these free activities in the city and save some cash!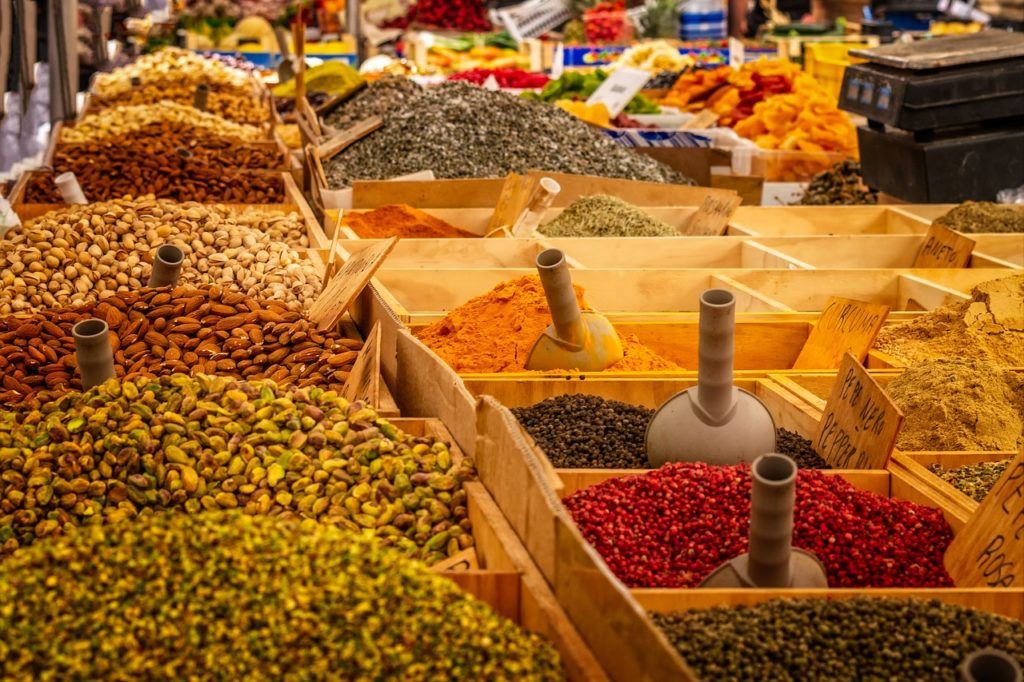 Certain mosques – Some of the finest mosques in Istanbul cost nothing to visit. The Blue Mosque, Zeyrek Camii, and Suleymaniye Mosque are all examples. You can enter some of these even if you aren't a Muslim. Just be sure to visit outside of prayer hours.
The bazaars – While I still think that the Grand Bazaar is a bit touristy, it is still a good way to kill time. You certainly won't be lacking for stimulation or shop owners trying to win your attention. The Egyptian Bazaar is a good alternative (but still busy) and there's an open-air market at Ortakoy on Sundays.
Free museums – Some of the most prestigious museums in Istanbul offer free admission either on certain days or are always free regardless of the day of the week! Be sure to check out the official websites of the Elgiz Museum, Istanbul Modern, Dogancay, and Pera Museum to learn about free entry.
The old walls of Constantinople – History buffs and Age of Empire fanatics will be happy to hear that some of the old Theodosian Walls still stand in Istanbul. There's a good 500 meter stretch of wall near the Palace of the Porphyrogenitus that you can walk on if you like.
Zülfaris Synagogue – Or the Quincentennial Foundation Museum of Turkish Jews is free to enter for the public.
Free walking tours of Istanbul – A good stroll is all it takes to become acquainted with a neighborhood; Istanbul has lots to choose from as well! Fener and Balat are popular areas to explore and one should definitely consider walking along the Bosphorus as well, particularly the bit between Ortokoy and Rumeli.
Books to Read Before Visiting Istanbul
If you need a little extra info to supplement our Istanbul travel guide, try reading one of these books on the city!
The Bastard of Istanbul – An American-Armenian seeks to learn about her past and ends up living in Istanbul. Revelations of horrific events in the past will eventually reveal themselves.
The Architect's Apprentice – An exceptional animal tamer joins the inner Ottoman courts and takes an apprenticeship under the Sultan's top architect.
Istanbul: Memories and the City – From the immensely influential Turkish writer, Orhan Pamuk, this is a love letter to the city that raised him.
The Time Regulation Institute – A surreal and somewhat dystopian commentary on the bureaucratic state of modern Turkey. Told from the perspective of Hayri Irdal as he interacts with the various characters that work at the Time Regulation Institute.
The Janissary Tree – The first novel in Jason Goodwin's Investigator Yashim series. This is Sherlock Holmes in Ottoman Istanbul.
Eating in Istanbul – The Best Food and Restaurants
The dining scene in Istanbul can be hit and miss depending on your food preferences. If you like grilled meats and lots of grains, you'll be in your element. If you like lighter fare and/or you are a vegetarian, you will probably struggle in Istanbul.
The overwhelming majority of restaurants in Istanbul serve the best of Turkish food. This means kebabs, mezze, hearty vegetables, dolmas, pastries; things that make you want to crawl into a ball and fall into a food coma. In particular, carnivores will very much enjoy visiting Istanbul as just about everything is either roasted or grilled over an open fire.
If you don't care for Turkish food, it's going to be rough. Though there are some very good international restaurants in Istanbul, they are few and far in-between. Most of them are around the newer parts of town, around Taksim and Galata. DON'T stay in Sultanahmet if you want something other than Turkish food.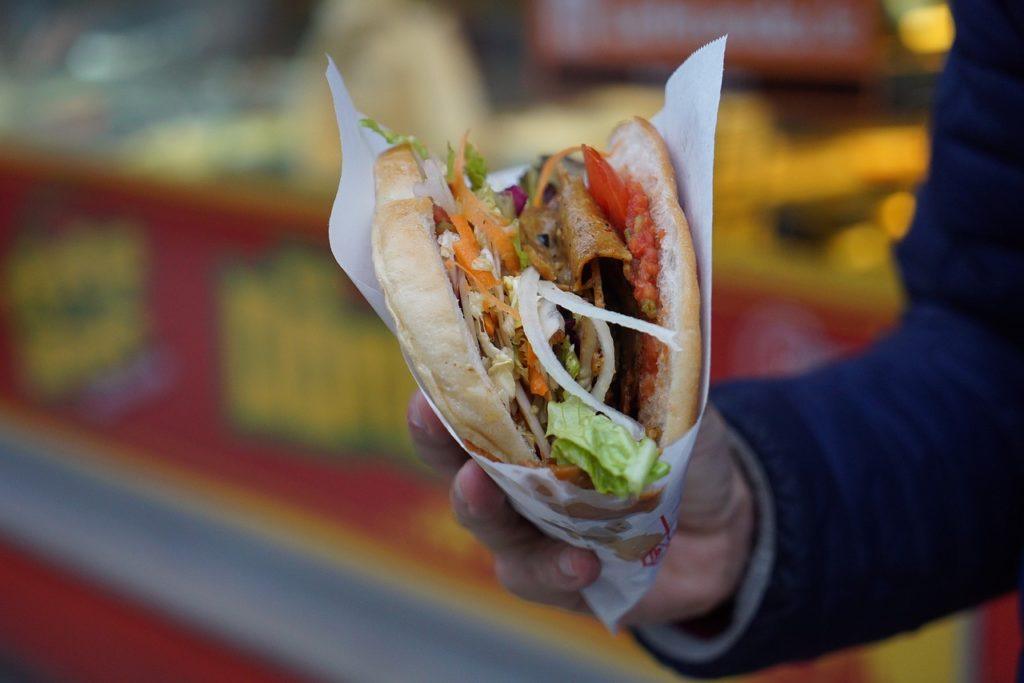 When visiting a Turkish restaurant, you should expect a typical European experience. You're shown to a table, a waiter takes your order, food comes, etc, etc. Tipping is usually expected in Turkey, especially in finer venues. 5-10% should be fine.
If you're backpacking in Istanbul on a budget, skip the restaurants. Instead, head to a food cart or a local lokanta, which is kind of like a blue-collar tavern with less drinking. Simit is a popular grab-n-go breakfast item and balik-ekmek (fish sandwich) is a local favorite. Who could pass up on ordering one of the most legendary dirtbag dishes either: the doner.
Nightlife in Istanbul
Istanbul is not Medina; it is not a bastion of religious conservatism that completely shuns the sins of the flesh. No, Istanbul loves to party.
You can find all of the usual suspects in Istanbul. Beer is common and the local favorite is Efes. Raki (an anis-based liqueur) is the official spirit of Turkey and is often served after dinner with some ice. Turkish wine ain't too shabby either and ranges from fruity, red Karasakiz to floral, white Narince.
The epicenter of Istanbul nightlife is Beyoglu. Clubs, DJ sets, and live music venues all pump out some serious soundwaves here, the aftershocks of which are usually felt long into the morning. Most of these joints are hidden in the alleyways adjoining Istiklal Street.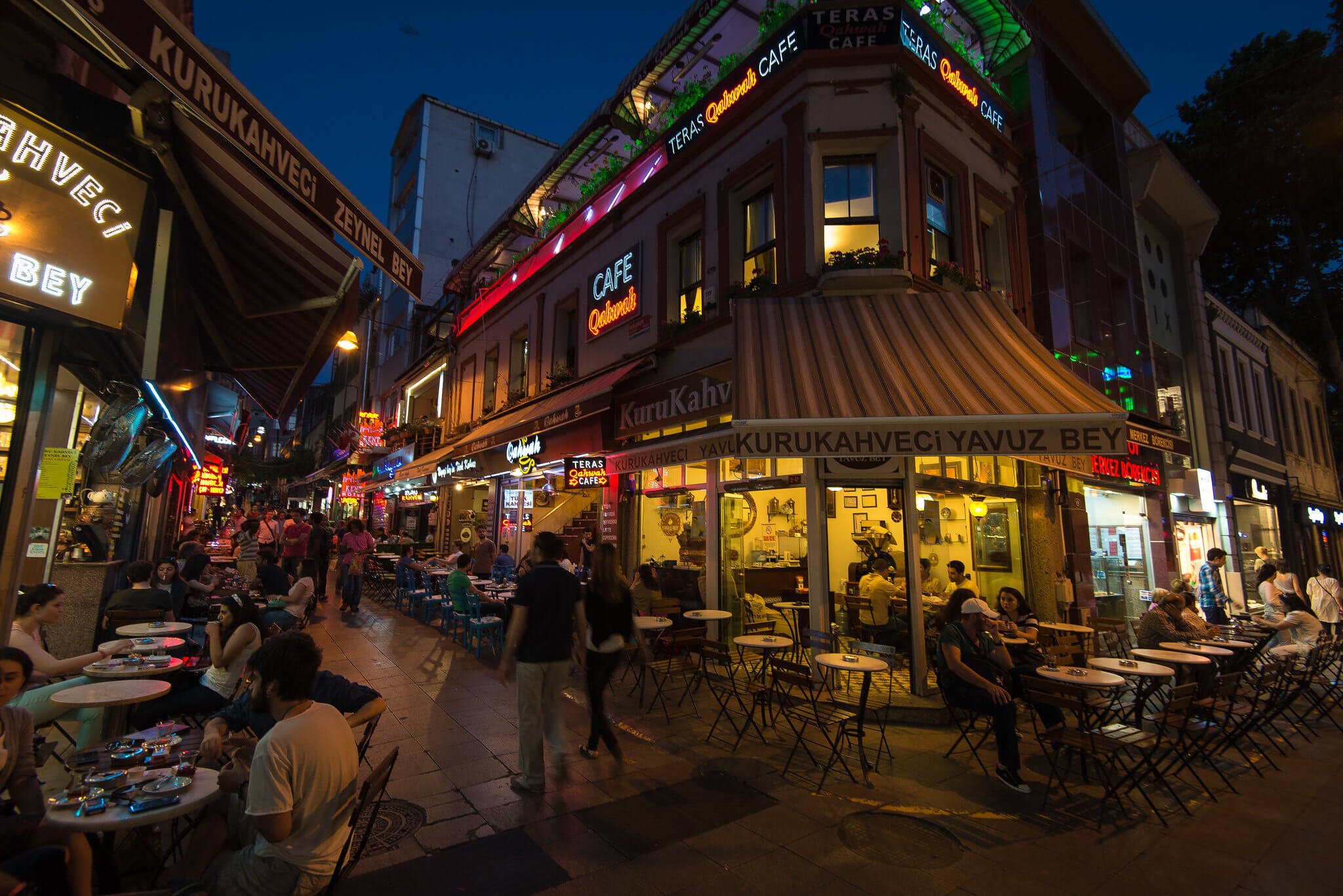 The alleyways of Beyoglu can be really fun to wander around at night. Each has its own crowd, which makes them feel like little neighborhoods unto themselves. After a few drinks, it can be very easy to get lost in these though.
Generally speaking, the closer you get to Taksim Square, the more upscale the bars become. Further along, Ortakoy is also quite well known for its glamorous bars and clubs.
I personally enjoyed the nighttime vibes around Galata Tower. There were mostly lowkey cafes around this area, which was a nice respite after hectic days of exploring Istanbul. Note that the establishments directly next to the Galata Tower are busier and more touristy. You have to walk a bit to find diamonds-in-the rough, like Smyrna Art Cafe.
If you want to get high, then hash is relatively easy to find. Don't buy it yourself – enlist the help of a local you trust. Averages prices are $5-$10 for a gram.
Some Final Thoughts from this Istanbul Travel Guide…
Visiting Istanbul may not always be easy, but is still easy to love this city. This is one of the most dynamic, storied, and thrilling cities in Europe to visit. I've been there several times and I'm always finding something new to do there on top of visiting superlatives like the Hagia Sophia.
Istanbul can be a bit of a mess at times; with its dynamism also comes chaos, speed, and a general sense of stupor. Those backpacking in Istanbul for the first time may feel a little lost in the beginning, but with this guide in hand, the city will be much more accessible. Istanbul is one of my favorite cities in the world, a feeling that I hope wasn't lost over the course of the article, and I want others to experience it as I do.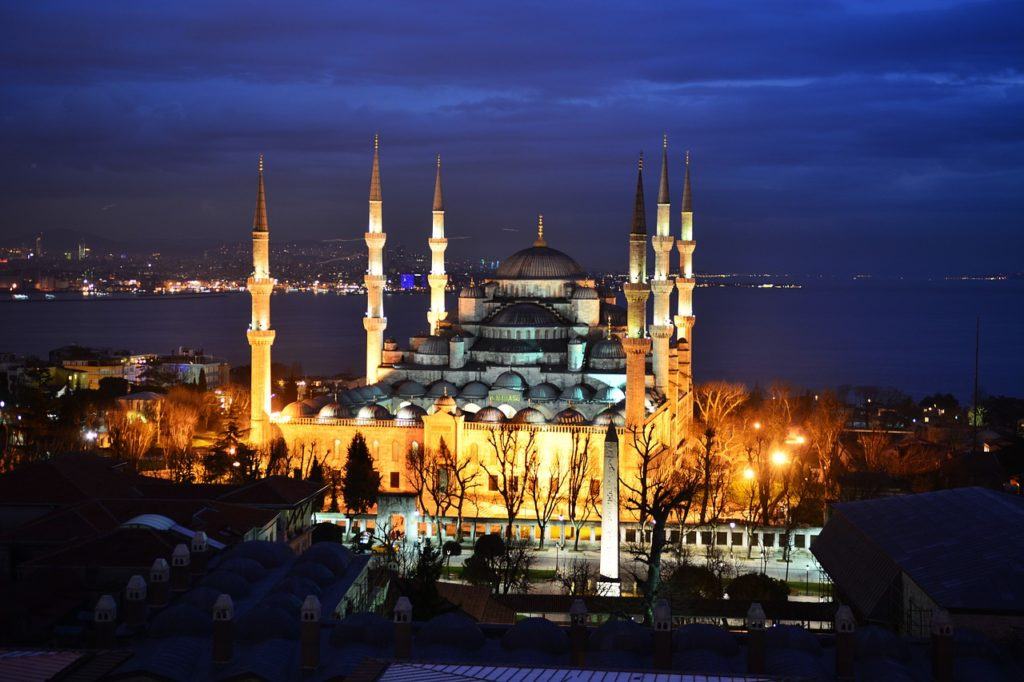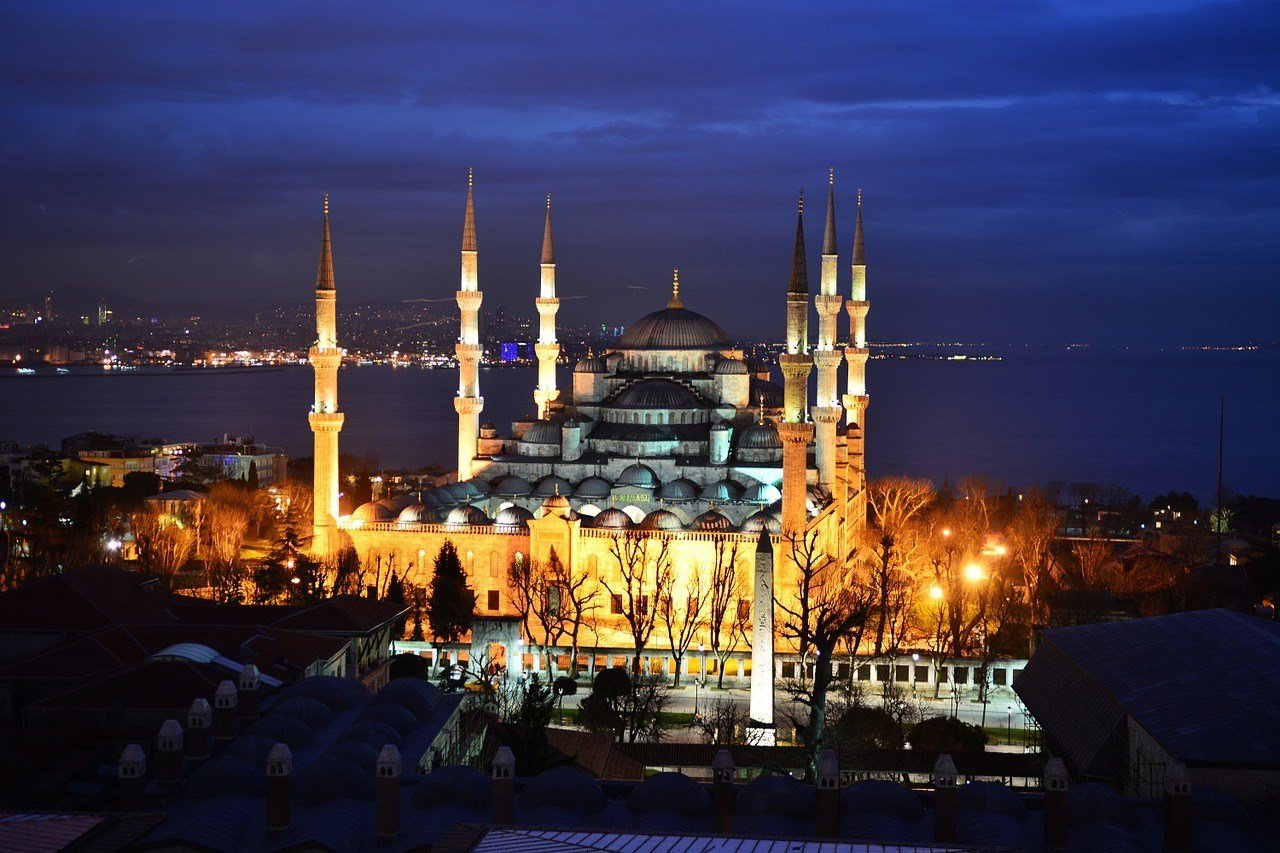 Istanbul is just the beginning. Turkey is an amazing country and deserves to be explored as well. Once you've wrapped up the Turkish capital, be sure to make plans to see the likes of Cappadocia, the Turquoise Coast, and Mt Ararat. You won't regret it
Before wrapping up this Istanbul travel guide, there are a few more matters that I want to discuss regarding responsibility and potentially staying in Istanbul long term. Please take a moment to consider these things.
Volunteering in Istanbul
Long term travel is awesome. Giving back is awesome too. For backpackers looking to travel long-term on a budget in Istanbul whilst making a real impact on local communities look no further than Worldpackers. Worldpackers is an excellent platform connecting travelers with meaningful volunteer positions throughout the world.
In exchange for a few hours of work each day, your room and board are covered.
Backpackers can spend long periods of time volunteering in an awesome place without spending any money. Meaningful life and travel experiences are rooted in stepping out of your comfort zone and into the world of a purposeful project.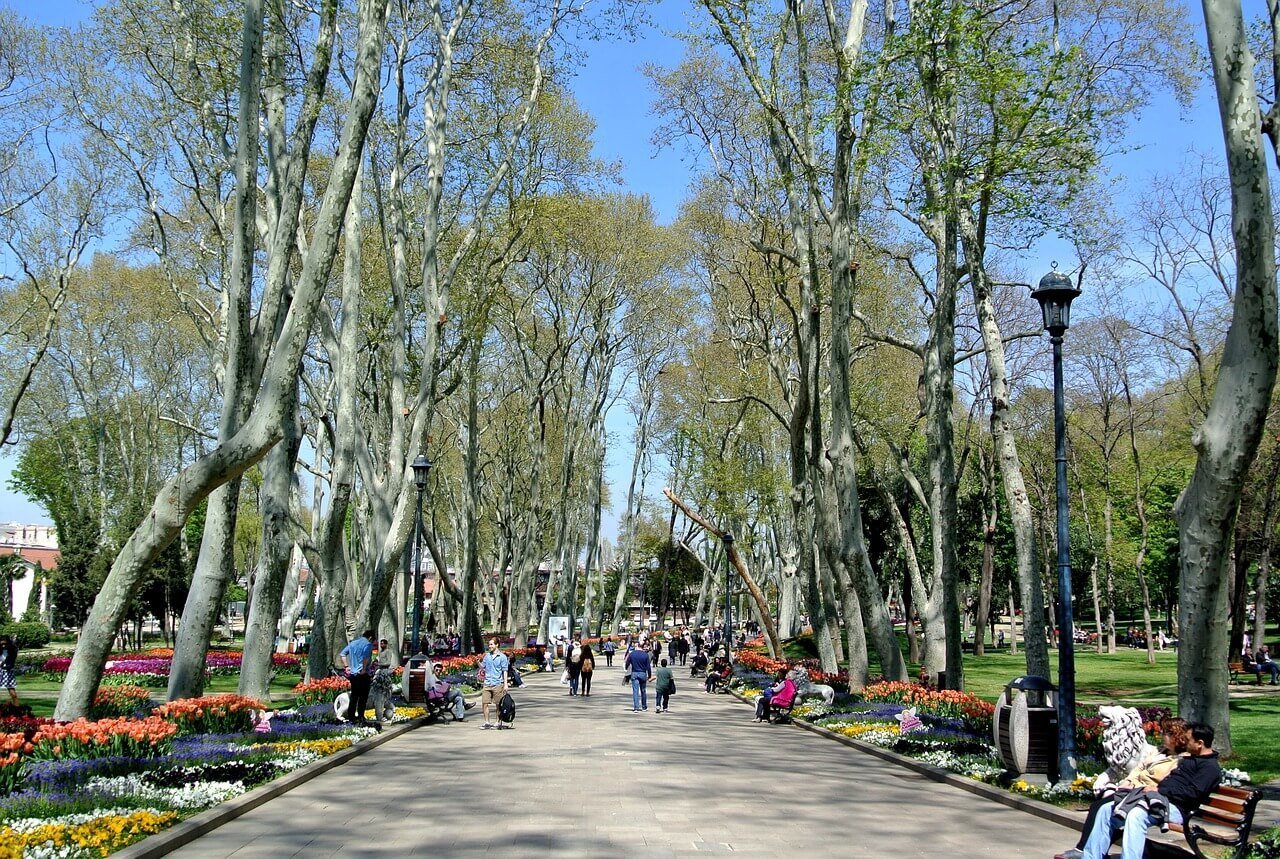 Worldpackers opens the doors for work opportunities in hostels, homestays, NGOs, and eco-projects around the world. We've tried and approved them ourselves – check out our Worldpackers in-depth review here.
If you're ready to create a life-changing travel experience and give back to the community, join the Worldpacker community now. As a Broke Backpacker reader, you'll get a special discount of $10. Just use the discount code BROKEBACKPACKER and your membership is discounted from $49 a year to only $39.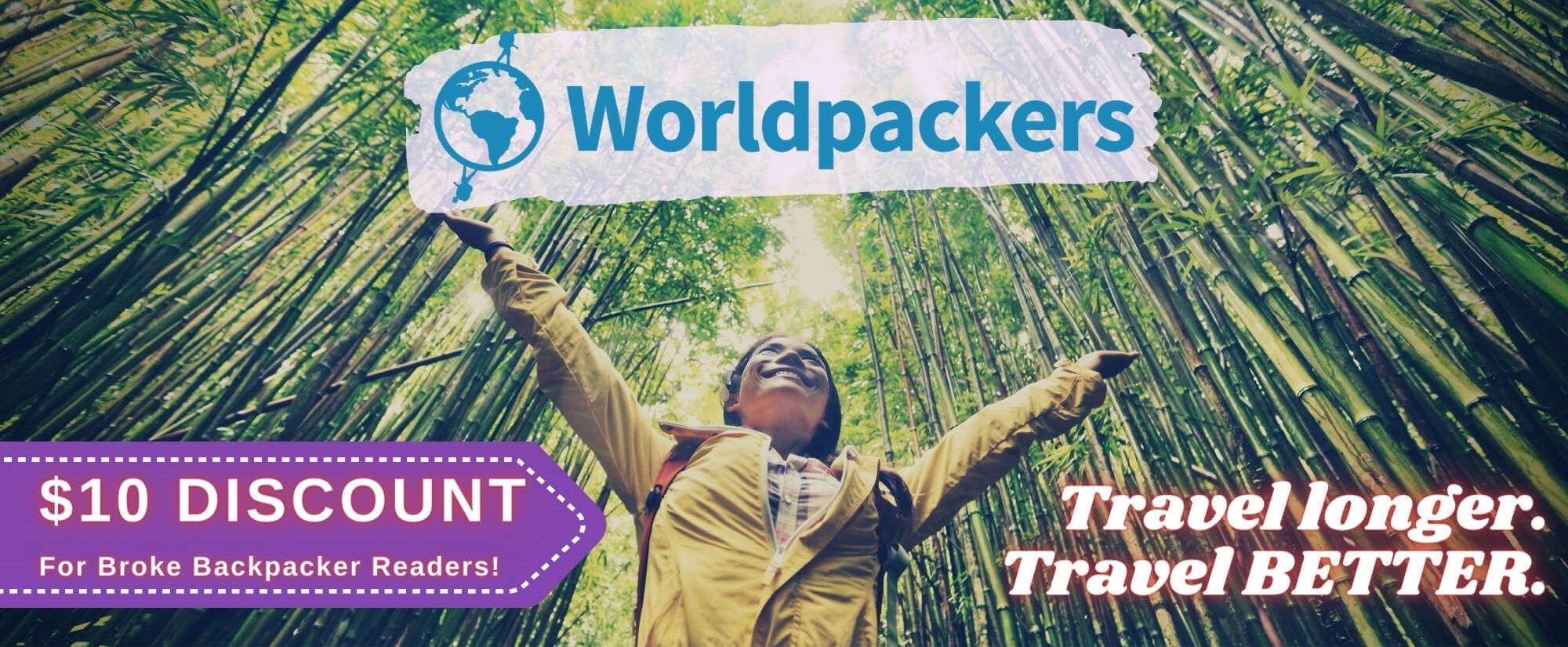 Worldpackers: connecting travellers with meaningful travel experiences.
Make Money Online While Backpacking in Istanbul
Traveling in Austria long-term? Keen to make some cash when you are not exploring the country?
Teaching English online is a great way to earn a consistent income—from anywhere in the world with a good internet connection.
Depending on your qualifications (or your motivation to obtain qualifications like a TEFL certificate) you can teach English remotely from your laptop, save some cash for your next adventure, and make a positive impact on the world by improving another person's language skills!
It's a win-win! Check out this detailed article for everything you need to know to start teaching English online.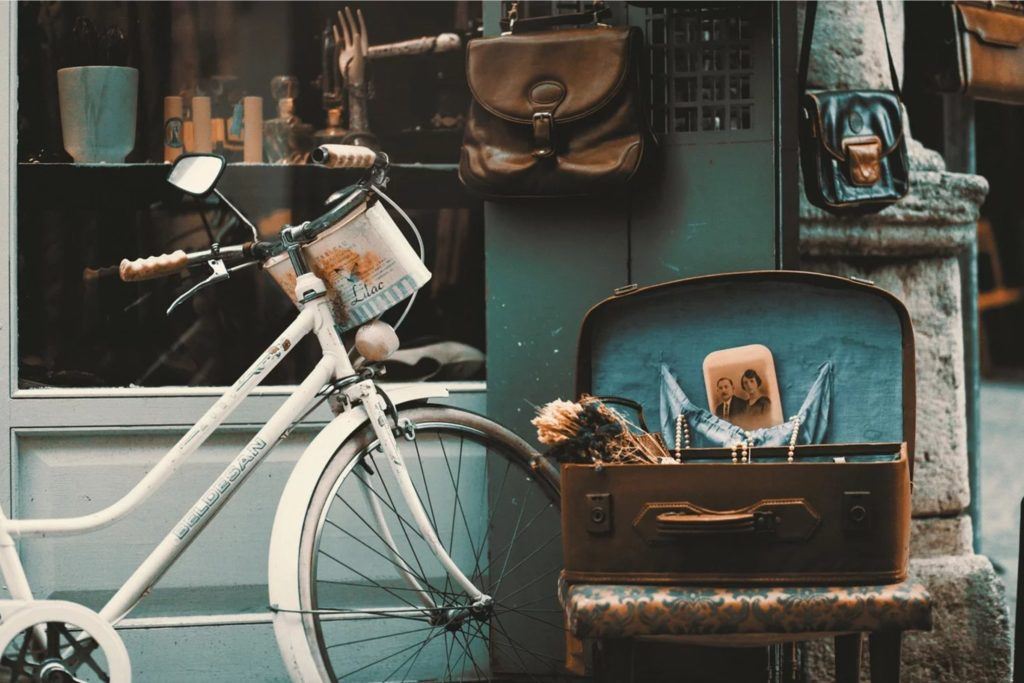 In addition to giving you the qualifications to teach English online, TEFL courses open up a huge range of opportunities and you can find teaching work all over the world. To find out more about TEFL courses and how you can teach English around the world, read my in-depth report on teaching English abroad.
Broke Backpacker readers get a 35% discount on TEFL courses with MyTEFL (simply enter the code BACKPKR), to find out more, please read my in-depth report on teaching English abroad.
Whether you are keen to teach English online or looking to take your teaching game a step further by finding a job teaching English in a foreign country, getting your TEFL certificate is absolutely a step in the right direction.
Being a Responsible Traveler in Istanbul
Reduce your plastic footprint: Perhaps the best thing you can do for our planet is to make sure you do NOT add to the plastic problem all over the world. Don't buy one-use water bottles, the plastic ends up in landfill or in the ocean. Instead, pack a tough travel water bottle.
Go and watch A Plastic Ocean on Netflix – it'll change how you view the plastic problem in the world; you need to understand what we are up against. If you think it doesn't matter, get off my fucking site.
Don't pick up single-use plastic bags, you're a backpacker – take your daypack if you need to go to the shop or run errands.
Bear in mind, that many animal products in countries you travel through will not be ethically farmed and won't be of the highest quality. I'm a carnivore but when I'm on the road, I only eat chicken. Mass-farming of cows etc leads to the rainforest being cut down – which is obviously a huge problem.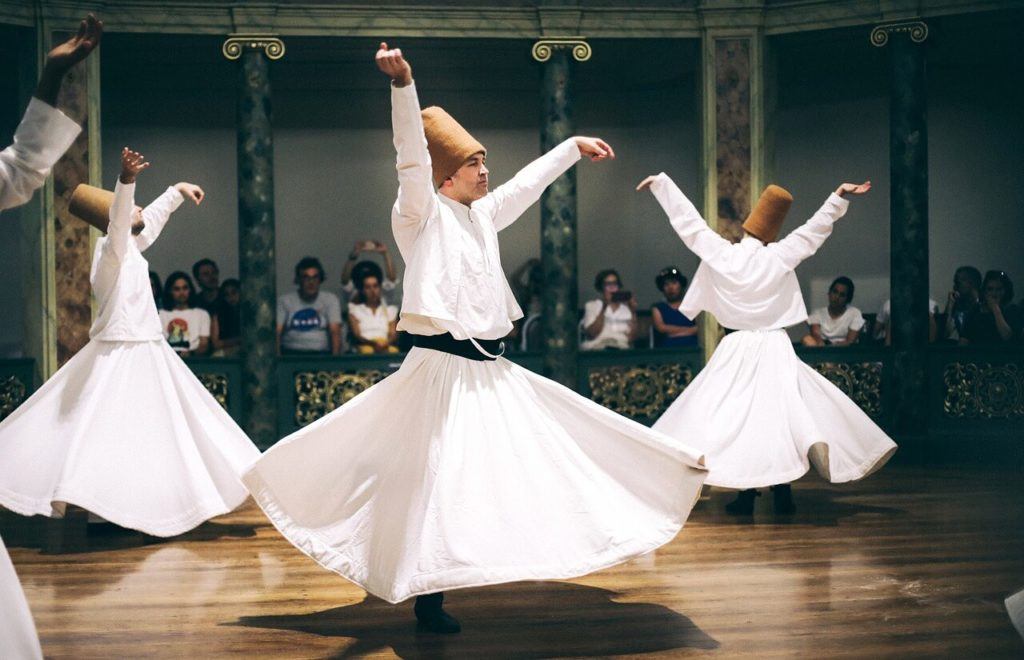 Need more guidance? – Check out our post on how to be a responsible backpacker.
Visiting Istanbul will bring you ample opportunities to participate in debauchery, and it is very important to have fun, let loose, and get a bit wild at times. Most trips I have been on across the world have included at least a few mornings where I wake up knowing I went too far.
But there are some things that will put you in the category of a straight-up jackass if you do them. Being super loud and obnoxious in a tiny hostel at 3 AM is a classic rookie mistake. Everyone in the hostel will hate you when you wake them up. Show your fellow travelers respect whilst traveling in Istanbul and anywhere else for that matter!
Istanbul is a beautiful place that has touched countless people, so let's not mistreat it. It clearly inspired the makers of this video, which, not gonna lie, has made me cry (only) a few times.
---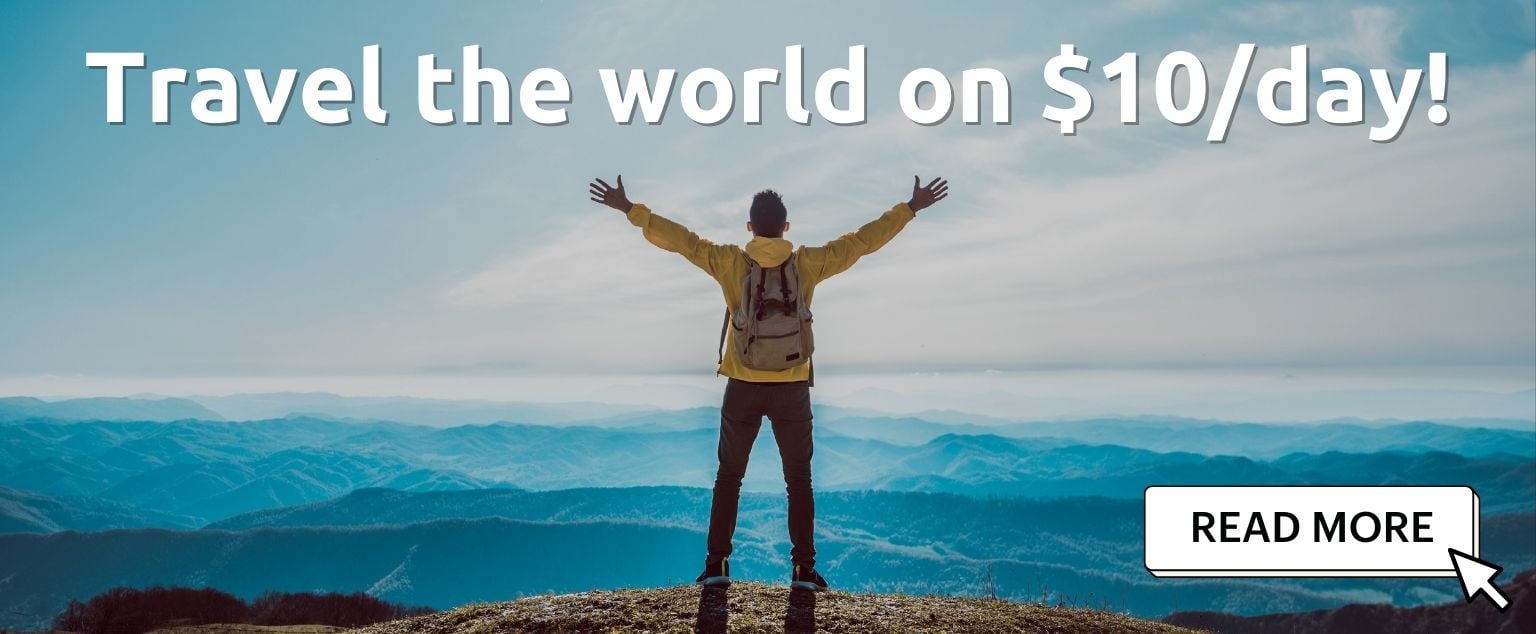 And for transparency's sake, please know that some of the links in our content are affiliate links. That means that if you book your accommodation, buy your gear, or sort your insurance through our link, we earn a small commission (at no extra cost to you). That said, we only link to the gear we trust and never recommend services we don't believe are up to scratch. Again, thank you!