Reflecting a blended culture and heritage from various historical influences, Turkey promises adventurous travelers a taste of society unlike anywhere else in the world! At the pinnacle of this enthralling experience is one of Turkey's major cities, Istanbul.
If you look at any Istanbul guide, you will find the list overflowing with interesting adventures and sights to behold. We've put together a list of some of the best places to visit in Istanbul, but it can be fairly overwhelming to tackle, especially if you are planning a short, whirlwind 36 hours in Istanbul (or less)!
To help you plan your Istanbul weekend, here are some golden nuggets of information describing where to stay, how to get around and the best thing to do depending on your interests. Following this Istanbul travel guide will get you off on the right foot. Prepare to have your mind blown, as exploring Istanbul really is an unreal experience!
Insider Tips for an AMAZING Weekend in Istanbul
Before you can start exploring what the ancient city has to offer, you need to iron out a few important details, namely where to stay, how to get around and how to stay safe in Turkey.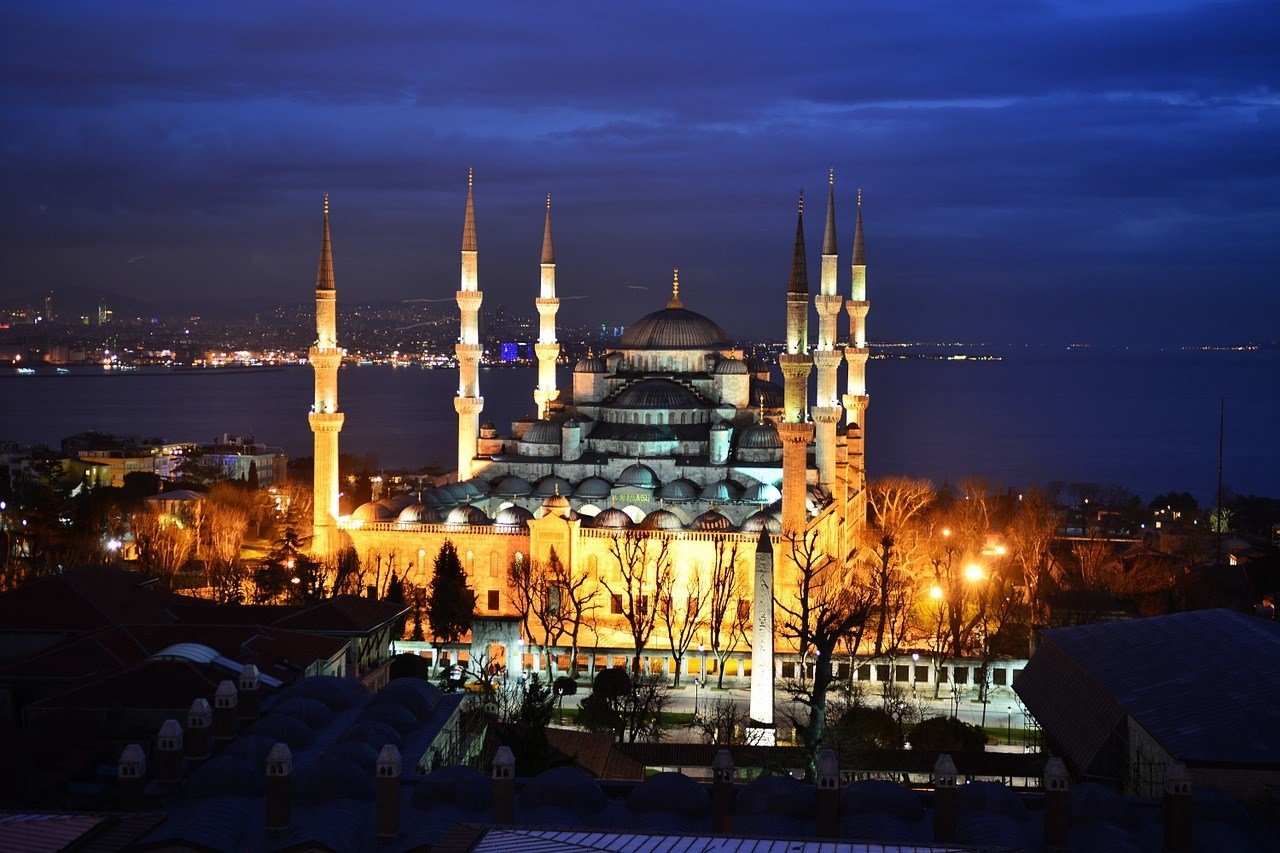 Know Where to Stay in Istanbul
If you are only spending a short time in Istanbul, you are going to want to make the most of the little time that you have. One of the most efficient ways to do so it to make sure that you know where to stay in Istanbul, and make sure that you are centrally located!
While the historically important city is diverse and scattered, there are a few good areas that are ideal for travelers. If it is your first time in Istanbul, Sultanahmet is a great, central area. Budget travelers will prefer Beyoglu, nightlife revelers should stay in Galata and families are best located near the Grand Bazaar.
Located in the heart of the Old City, Sultanahmet, and surrounded by many iconic attractions

Their Wintergarden Panoramic Terrace Bar offers spectacular views of the city

Feel instantly at home in the friendly, comfortable hostel
If you want to be in the thick of the action, with countless tourist attractions on your doorstep, then Cheers Hostel is for you! The laid-back, social space is primely located and offers a great base to relax in between adventures.
If you want to browse more hostels, check out our list of top hostels in Istanbul!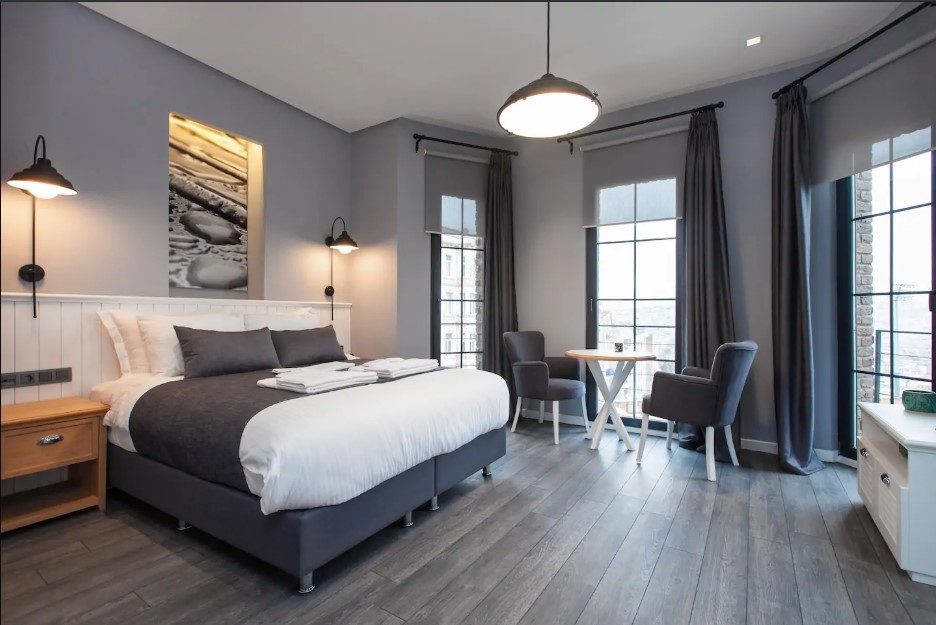 Enjoy Istanbul's nightlife scene by staying in this comfortable loft apartment. Located in the centre of Istanbul, this apartment is a short walk from Galata's trendiest bars and restaurants, and the area's top attractions.
It features a modern kitchenette, free wifi, and boasts a stunning view. This cosy apartment has a double bed and is perfect for couples visiting Istanbul.
Check on Airbnb
A short walk from iconic attractions Blue Mosque, Hagia Sophia and Topkapi Palace

Relish a rich buffet breakfast before hitting the city's top sights!

Enjoy a delectable local dinner at the hotel's very own terrace restaurant
Gulhanepark Hotel has it all, including comfortable rooms, friendly staff, and a prime location! There's hardly any reason to venture further than a small surrounding radius of the hotel as it is a stone's throw from the city's top attractions and boasts an incredible restaurant that serves the best Ottoman and Meditteranean dishes!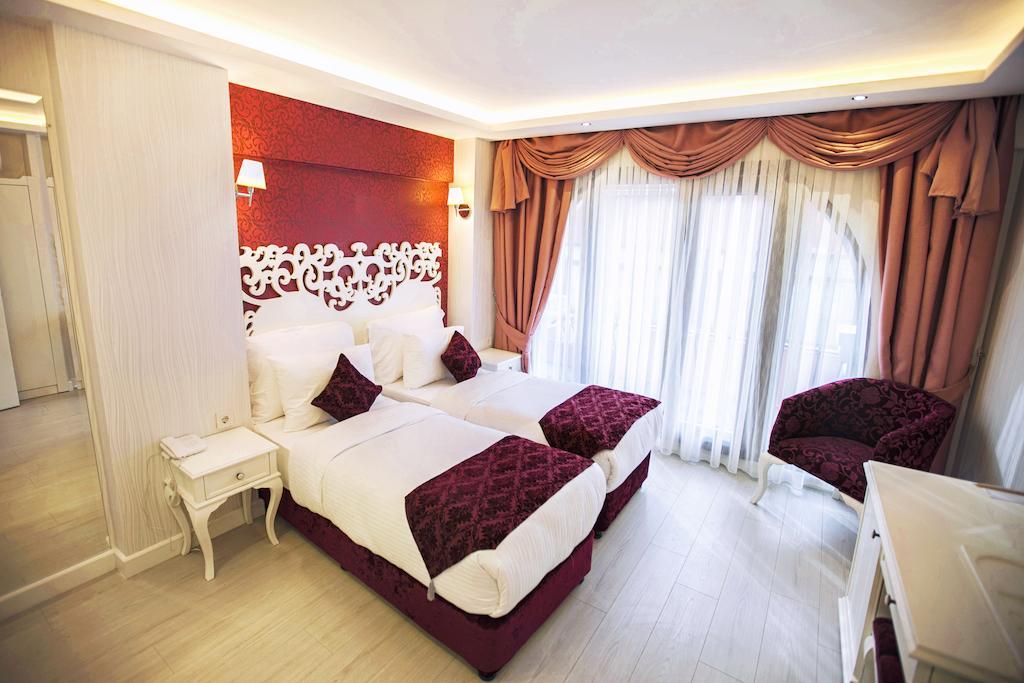 All rooms are decorated tastefully in a classic style and offer ultimate luxury!

A scrumptious breakfast buffet is served every day – on the house!
Centrally located, the hotel is perfectly situated for those with a love for architecture and history
Experience Istanbul from the lap of luxury at the Dream Bosphorus Hotel! A short walk from key attractions, the hotel is the perfect home to return to after a jam-packed Istanbul weekend. If you are lucky, one of the sea rooms may be available for you to book!
Know How to Get Around in Istanbul
Unlike many built-up cities that boast efficient public transport, Istanbul's roads can get manic and crowded very quickly. With this in mind, it is best to familiarize yourself with the various transportation options before you arrive!
Internal Istanbul travel options include five main methods of transport; ferry, metrobus, metro, marmaray, and taxis. Rush hour in Istanbul starts at around 8 am and ends at 6 pm on weekdays, so it is wise to plan your route beforehand.
Choosing to take the ferry along the Bosphorus River to get from one side of the city to the other – and in the process crossing from Europe to Asia – is a great way to avoid the mania on the bridge. The metro buses are an easy way to get around the roads as they have their own lanes, however, they do make frequent stops so are best avoided if you are in a rush!
The metro station in Istanbul is arguably the most reliable transport system – other than using your feet. Although they can get crowded, the metro is an efficient transport option. In conjunction with the metro, the Maramay is another reliable rail system that travels underneath the Bosphorus strait.
Lastly, if you don't mind chaos on the roads and prefer private transportation, you can always go for a taxi!
Insider tip: To be sure that you have an official, branded taxi, you can download the BiTaksi app which will send the closest trusted cab.
Istanbul Nightlife Guide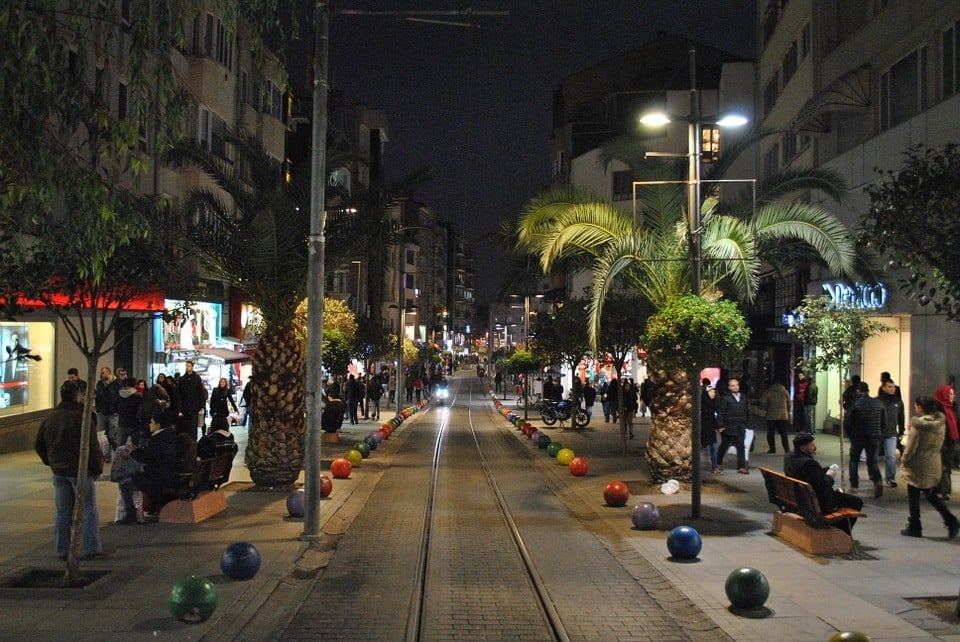 Alcohol is widely available in the European side of Istanbul and there are loads of bars, restaurants and even clubs. Backpackers to Istanbul take full advantage of the pumping social life here.
Taksim Square
Taksim Square is the very heart of Istanbul's nightlife scene
The area is bursting with hotels, bars, restaurants and entertainment venues
Make sure to stop by Babylon, one of the first live-music spots in Istanbul!
Taksim Square is loved as the epicenter of Istanbul's nightlife. In addition to the wonderful restaurants, bars, and entertainment hot-spots, the streets are also lined with local performers and artworks. If you are looking for an epic night out in Istanbul, Taksim Square is the spot to be!
Bosphorous
Spots along the Bosphorus promise an epic night out for those on a budget!
This is a great area to start your night out with a few drinks before hitting the pricier joints
Mingle with local students and young working professionals for a true taste of the culture
There are countless spots along the Bosphorus to kick back, relax and enjoy a drink or meal. Our top suggestion to grab a bite to eat is Tugra Restaurant. This spot offers incredible views of the water while you relax, enjoy a local meal and warm-up for the night!
Ortakoy
This is the area to go if you are looking for an elegant night out on the town!
Full of exclusive (and expensive) nightclubs, restaurants and bars
If you are lucky, you may even bump into one of Turkey's celebrities!
Planning a night out in Ortakoy will leave you with memories that last a lifetime. The area is dazzling with glamor, so prepare to be wow-ed and drop some dollars. For a truly special experience, make your way to Nomads, the Istanbul rendition of one of Amsterdam's most popular clubs.
The Best Travel Backpack?!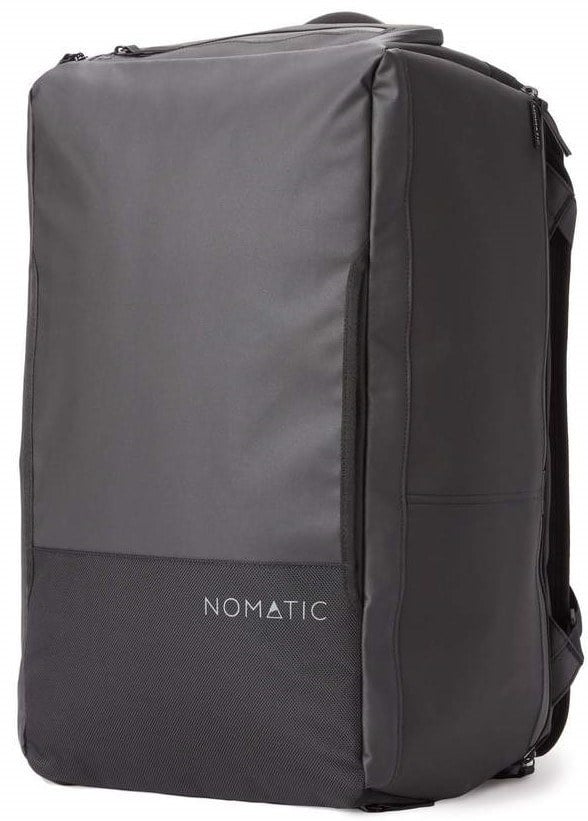 Pssssst! Not picked the perfect travel backpack yet? The Broke Backpacker team has tried out over thirty backpacks this year! Our favourite carry on backpack is the Nomatic Travel Bag.
Read our full review!
Istanbul Food Guide
Turkish cuisine is uniquely spectacular! With a fusion of Ottoman, Meditteranean and Asian tastes, foodies will have the time of their lives exploring what Istanbul has to offer!
Local Markets
Istanbul is notorious for having some of the liveliest, most diverse markets in the world
The famous Spice Bazaar, described as a 'gastronomic paradise', is a must-see!
The Inebolu market is open on Sundays and is known to sell the finest organic produce
You can't say that you have been to Istanbul unless you've visited one of the local markets. You won't be hard-pressed to find one as they are all over the city, however, there are a few more popular markets in Istanbul to pick from. If anything, you will be spoilt for choice!
Food Tour
Delve deep into the history and culture of Istanbul's food-scene
Discover exotic new tastes on an unforgettable food tour
Tickle your tastebuds with flavors from two continents – Asia and Europe
A food tour in Istanbul is a sure-fire way to make the most of your weekend in Turkey. A culinary walk will take you down the backstreets of the city to indulge in all of the various local flavors that have been influenced by the Meditteranean, Balkans, Europe, and, of course, Ottoman heritage.
Fine Dining
Explore an incredibly diverse fine dining experience in Istanbul
Take your pick from a plethora of terrace or river-side restaurants
Taste the best of the regional cuisine that has been expertly influenced on a global standard
If you travel to Istanbul, Turkey, then you need to take advantage of their countless, breathtaking fine dining restaurants. It's hard to beat the Asian flavors at Banyan and the age-old Ottoman recipes at Nar Lokanta. If the world is your oyster, then Istanbul's fine dining restaurants are the pearl!
Sporting Events in Istanbul
You may be surprised to find out the wide variety of professional sports that are played in Turkey. From wrestling and rowing to gymnastics and chess, Istanbul is a sports fan's paradise!
Outdoor Exercise Gym
Nurettin SEN Park is one of Istanbul's public outdoor gyms
The outdoor gym is fully kitted with the likes of high bars, low bars, and parallel bars
The park is a great option for travelers wanting to workout for free on vacation!
There's nothing better than a workout in between travels to relieve the stress and work off the tasty indulgences – on which note, you have to try authentic Turkish delights! Bebek Park is another one of these epic outdoor gyms that are completely open to the public, and completely free!
Watch A Football Game
Football is Turkey's national sport and it can get quite a festive vibe around the games
Look out for popular local teams; Fenerbahce, Galatasaray, Besiktas and Trabzonspor
The Süper Lig (Super League) has been the top division in Turkey since 1959
Although Turkey isn't global leaders in the sport, they are very passionate about football (soccer) and it is the country's national sport! As you can imagine, the locals are passionate and follow the league quite closely. There are several bars and restaurants that screen these games, as well as the more popular Champions League games, in a festive setting.
Oil Wrestling
Oil wrestling is another national sport of Turkey, perhaps the most unique
Locally known as Yagli gures, oil wrestling is a popular professional sport
There are opportunities to train in the sport on the outskirts of Istanbul
Oil wrestling is an interesting and unique sport to Istanbul that stretches back in Turkish history. The wrestler's nakedness is covered with a kispet or stitched leather trousers and cover themselves in olive oil. Both watching and taking part in this very Turkish sport is something quite memorable!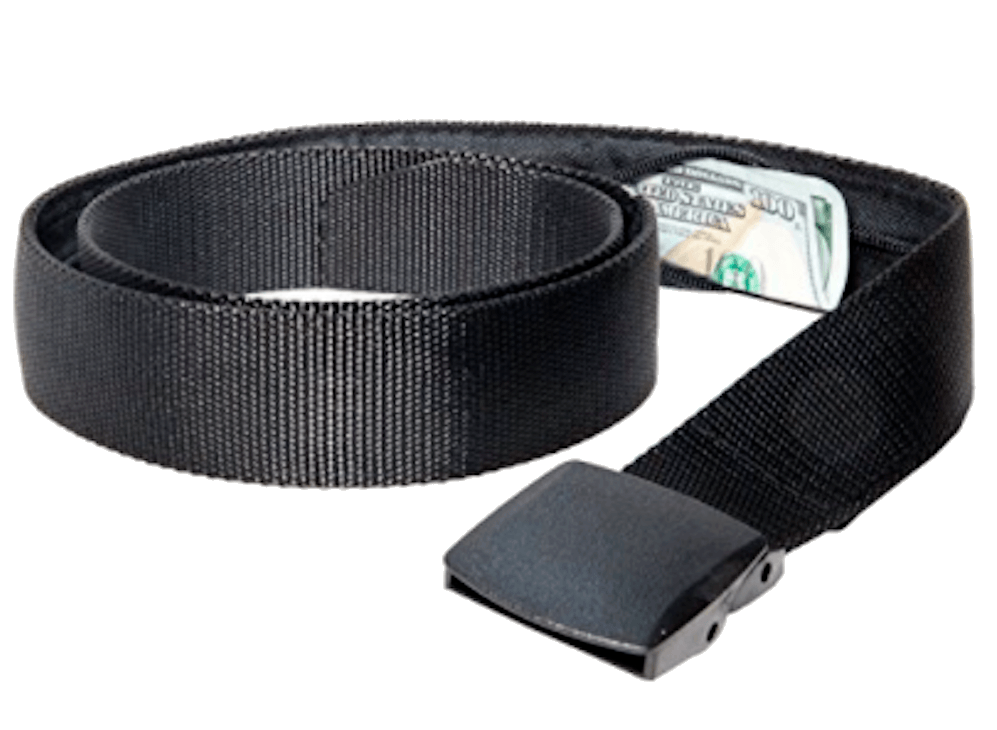 You should always have emergency cash hidden on you - pick up this awesome security belt with its hidden pocket before you travel, it's perfect for hiding money, a passport photocopy.
Weekend Cultural Entertainment in Istanbul- Music/Concerts/Theatre
With so much history and cultural influences, you can be sure that Istanbul is full of wonderful musical and theatrical experiences.
Live Music
For a relaxed night out, listening to sensational live music, make your way to Nardis Jazz Club
The club has a cozy and down-to-earth atmosphere for ultimate comfort
Grab a drink and get lost in the smooth grooviness of the music
Nardiz Jazz Club is one of Istanbul's top live music venues. Open from 8 pm to 1:30 pm every day of the week, you can waltz on in and enjoy the music whichever evening you please. There is a small fee to be paid at the door, but the club promises a night of spectacular entertainment!
Insider tip: Grab a seat upstairs for an extra special view!
Whirling Dervishes
A traditional whirling dance called the sema
The dance takes its name from the great mystical poet and sufi master, Mevlana
For the best performances, visit Galata Mevlevi Museum every Sunday at 5 pm
The whirling dervish dance is quite a spectacle. The traditional dancers are clad in long, flowing garments and wear a rather elongated hat to match. There are several places to catch the act in Istanbul – some free and some at a small fee. This is a very unique Turkish experience for any culture-lover!
Summer Concerts
Istanbul has several musical concerts throughout the summer season
Artists range from lesser-known locals to famous international acts, such as Enrique Iglesias!
The summer concerts are also held in conjunction with several local art expos
There's no better way to cool off in the heat of the Turkish summer than to attend one of Istanbul's summer concerts. Every year, the city puts on a master program that lasts all summer and features the best musical and visual artists in both the region and the world! If you are in Istanbul over summer, this is a must-do activity for any music fan!
10 Other Awesome Things to do in Istanbul This Weekend
If you want to add more to your weekend, Istanbul has a lot to offer! The following 10 activities are a great addition to your itinerary and a further guide to Istanbul.
#1 – Hagia Sophia
This has to be Number 1 on any Istanbul itinerary. Hagia Sophia is the famous domed monument in Istanbul, with a crown reaching an incredible height of 180 feet above the floor! The monument was originally built as a cathedral before becoming a mosque and then being converted into the museum which it is today.
The magnificent piece of architecture beautifully highlights the blended history and various cultural influences that can be found in Istanbul. The museum is open between 9 am and 7 pm, but be sure to time it well, as the queues can get quite long!
#2 – Grand Bazaar
The Grand Bazaar in Istanbul is one of the city's most popular tourist attractions! It boasts an impressive 64 streets which are accessed by 22 entrances. This is a huge space to explore! Make sure that you take your time and absorb the different experiences on offer.
Embrace the fact that you will most likely get lost as you discover authentic Turkish jewelry, carpets, textiles and treats!
Insider tip: the Grand Bazaar is closed on Sundays!
#3 – Galata Tower
Galata Tower is the city's 60 meter-high medieval stone tower that shows off incredible 360-degree panoramic views of the city! If you have time, the restaurant on the ninth floor is quite a special treat!
As a bonus, a visit to the tower also gives you access to surrounding historical landmarks such as Istiklal Avenue and Pera Museum. If you are a fan of playing 'Assassin's Creed', then you may recognize the tower from the game – it is quite an iconic sight!
#4 – Blue Mosque
Also known by its real name, Sultan Ahmed Mosque, the Blue Mosque got its nickname from its blue-tiled interior. Built between 1609 and 1616 as an imperial demonstration of strength, the mosque is one of Istanbul's most popular tourist attractions.
In addition to being a popular tourist attraction, the mosque is first and foremost an active place of worship. With this being said, it is important for travelers and non-worshipers to note that the mosque is closed for approximately half an hour during the five daily prayers!
In a rush? This is our favorite hostel in Istanbul!
Cheers Hostel
If you want to be in the thick of the action, with countless tourist attractions on your doorstep, then Cheers Hostel is for you!
Free WiFi
Free Breakfast
Airport Transfers
#5 – Bosphorus Cruise
The Bosphorus is the body of water that separates the European and Asian sides of Turkey. It runs along the banks of Istanbul and has wonderful restaurants scattered along the water's edge.
If you want to experience a truly unique perspective of the city, you can do so from the vantage point of the water on a Bosphorus cruise. Along the route, you can discover palaces, fortresses and different mosques as you float down the river!
#6 – Turkish Bath
A Turkish bath, also known as a hammam, is an authentic Turkish experience that blends the influences of the Central Asian steam bath with the Roman bath culture. There are countless hammams scattered throughout the city so if you feel like enjoying a bit of relaxation, just keep your eyes peeled!
The great thing about Turkish baths is that they are normally open from as early as 6 am, meaning that you can experience a hammam before any of the other sights are open!
#7 – Hookah And Turkish Treats
There are a few Turkish treats that have become popular all over the world. Some of these include the hookah pipe, Turkish coffee and, of course, Turkish delights. What better way to experience this goodness than in a traditional Turkish cafe!
The flavored water pipe has been a status symbol since the 17th century! If you are looking for something quick, easy and memorable to do in between larger attractions on your Istanbul trip, then pop into a cafe and treat yourself!
#8 – Topkapi Palace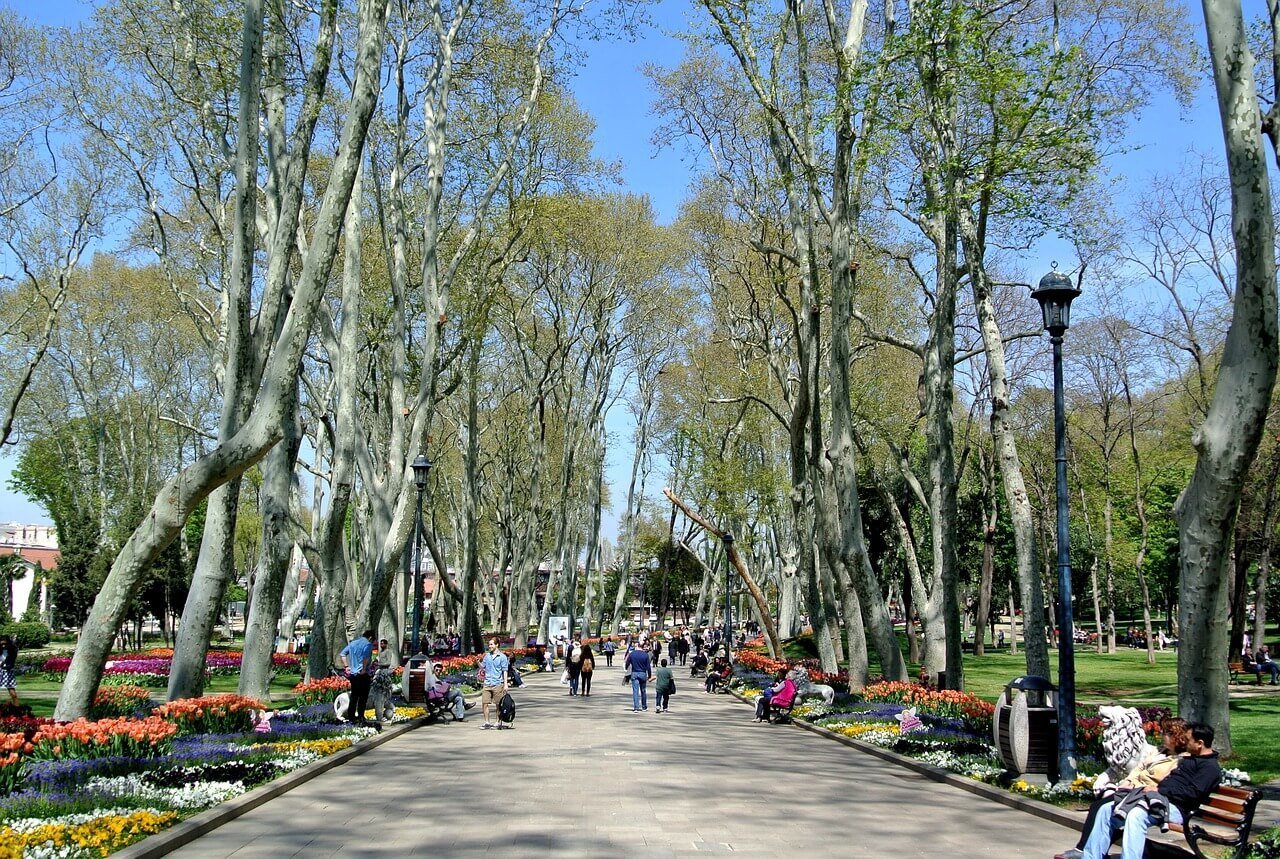 Another major tourist attraction and integral part of Turkish history is the Topkapi Palace as it previously served as the main residence for the Ottoman sultans. As one of the larger museums in Istanbul, the palace attractions countless tourists every day!
Topkapi Palace is a highlight for those who travel to Istanbul with a love for culture and history! If you are planning to visit the museum, remember that it is open every day except Tuesdays!
#9 – Basilica Cistern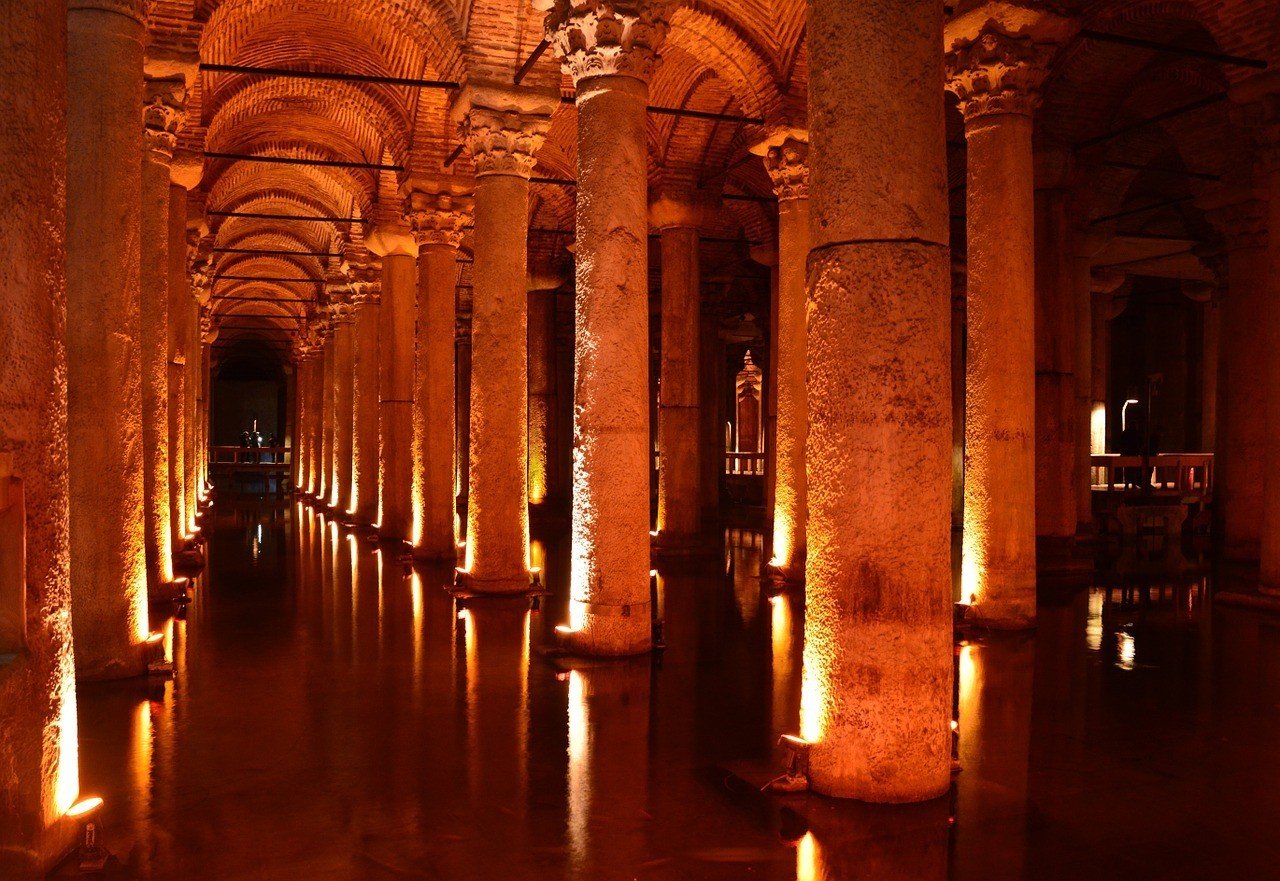 Breathtaking pictures of the Basilica Cistern have flooded the internet, and drawn the attention of millions of travelers from around the world. The incredible collection of ancient cisterns are housed underneath the city of Istanbul and are truly a sight to behold!
The historical monument was originally built after the Nike riots as a reliable water supply.
To catch a glimpse at the cisterns and marvel at the incredible architecture, travelers need to venture beneath the city!
#10 – Sultanahmet Square
If you want to tick off a few of the smaller attractions in Istanbul in one go, then make your way to Sultanahmet Square. The square is a great starting point to visit various sights by foot and there are loads of really awesome photograph opportunities!
The historical square was previously the Hippodrome of Constantinople but today is home to the Serpent Column, Obelisk of Theodosius and th German Fountain!
Don't forget to pack a good book!
Istanbul Passage: A Novel This is our top recommendation for an awesome and inspiring read on this magical city.
Istanbul Weekend Travel FAQs
Although Istanbul is a hot tourist destination, you no doubt have several questions burning in your mind. While we may not be able to answer all of them, we've selected some of the more popular ones and tackled them here.
#1. What should I pack for a weekend in Istanbul?
Comfortable walking shoes. This may seem obvious but with many of Istanbul's popular attractions centrally located, you will most likely be walking from one to another. The last thing that you want to do is burn blisters into your feet from uncomfortable shoes – so make sure that you pack a comfy pair of trusted and reliable shoes!
Modest clothing. Although Turkey is a Muslim country, the cities are fairly accommodating of tourists! With that being said, if you plan on visiting any of the religious sights, such as the blue mosque, make sure that you are dressed modestly. This means the likes of a shawl for women and long pants for men.
Electrical adapter. Even though you are only in Istanbul for a weekend, you will not want your phone or camera to die! Especially with the incredible views and photographic opportunities! Turkey uses the electrical adapter with two round pins, so make sure that you come prepared to charge your technical gadgets!
Need more inspiration to pack? Check out our Backpacking Packing List!
#2. Can I get an apartment in Istanbul for the weekend?
Not only can you definitely get an apartment in Istanbul for the weekend, but you'll be spoilt for choice! Regardless of where you want to stay and what your personal needs are, there will be a spot for you to stay for the weekend.
Our personal favorites are looking for accommodation on Airbnb and booking.com as they offer wonderful platforms with various filter options. This allows you to search for an apartment, hotel or private room depending on your budget, the size of your group and various amenities!
Just remember the earlier advice on picking accommodation in a central location. Istanbul is a sprawling city with lots to do and see, however it will make your trip significantly more pleasant if you stay in a central area. Regardless of where you choose to stay, you are sure to be welcomed in a hospitable nature, as the Turkish locals are known to be friendly!
#3. Is Istanbul safe for a weekend trip?
This is a popular question to ask and we've recently addressed the concern of safety in Istanbul. It is important to be aware that the country of Turkey has recently experienced some trouble with terrorism, such as the high profile attack at the airport in 2016.
Naturally, this concerns travelers who are considering an Istanbul travel experience. However, if you choose to stay in a safe area in Istanbul, and follow basic safety tips, then you quickly realize how amazing and non-intimidating the city is! You can definitely safely travel to Istanbul without any concerns.
Istanbul is incredibly welcoming to foreign visitors, and their crime rates are very low. As a popular tourist destination you need to be mindful of potential pickpockets, hide your money and belongings, but there is even a dedicated tourism police that keeps the streets safe. In a nutshell, Istanbul is a safe city to visit!
Don't forget to sort your travel insurance! We've put together a roundup of the best travel insurance for travelers, or if you're low on time, get a quote from World Nomads now, our favourite travel insurance provider.

Final Thoughts on a Great Weekend in Istanbul
If you are planning a trip to Istanbul – you've made the right choice! Istanbul is full of incredible sights to see, history to learn and foods to taste! Whether you enjoy culture, sport, history or nightlife; Istanbul has it all! It is a melting pot of cultures and offers a surreal experience on every corner!
The great thing about Istanbul is that it perfectly caters for a quick whirlwind adventure, as well as a longer trip. There is always something new to see, taste, and experience. The city is considered a safe destination to visit right now, so pack your bags and get ready to discover a magical place where two continents meet!
Yay for transparency! Some of the links in this post are affiliate links. This means that if you book your accommodation through the site, The Broke Backpacker will earn a small commission at no extra cost to you. Your support helps me keep the site going.
---
Need More Inspiration?
Like this post? PIN ME!!!