Whilst Templars are no longer charging around decapitating non-believers, and other people have stopped invading too…
…Istanbul remains VERY LARGE.
Attempting to take on these bustling streets, cut-throughs and markets is a noble task (or one for google), and it is highly likely you end up like a secondary character from a racist French '50s comic (Ed: lost and inappropriately dressed? Terrible writing, terrible…).
Which is of course why you need my brilliant 3-day Istanbul Itinerary! Not only will it provide you with the best that this city has to offer, but it is stuffed with inside knowledge and top tips. So while you chow down Turkish delight like Brucey from Mathilda, I will make sure the next attraction is just a fingers length away…
…Let's jump in!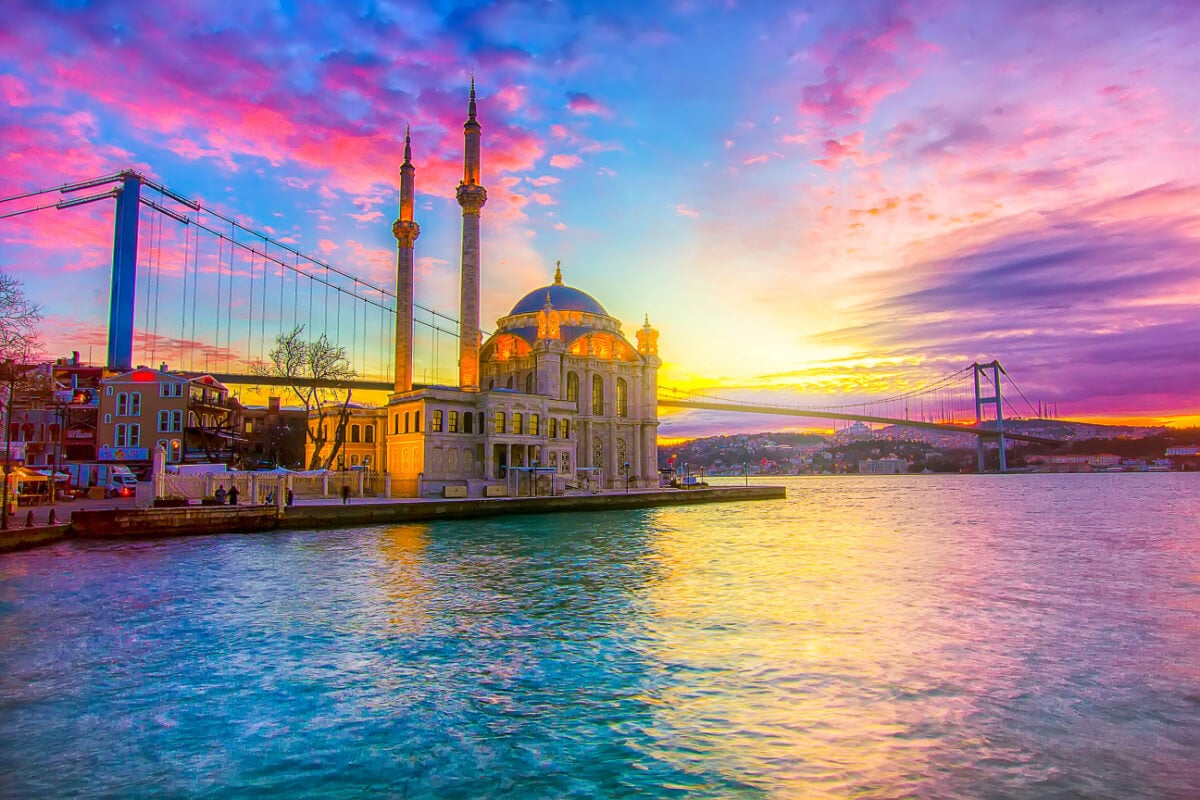 Unlock Our GREATEST Travel Secrets!
Sign up for our newsletter and get the best travel tips delivered right to your inbox.
A Little bit About this 3-Day Istanbul Itinerary
Heading for a little Backpack through Turkey? Want to take down the immensely historic ex-capital of Istanbul?
Then you are exactly where you should be! This guide is packed with the best places to visit in Istanbul, as well as a ton of tips to make sure your trip goes super smoothly. And it's much less expensive than booking onto a guided tour…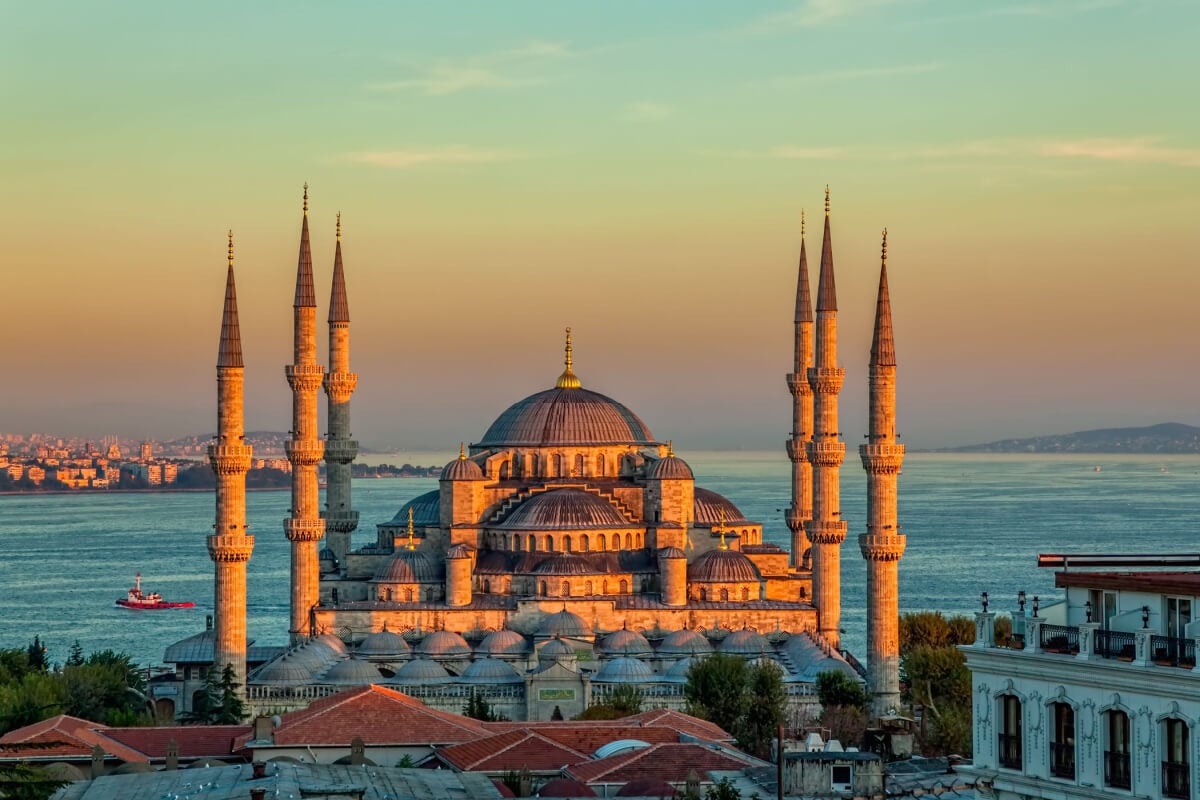 My 3-day Istanbul Itinerary is going to shoot you through the Turkish almost-capital (damn you Ankara), taking you on a journey that is more full-on than the city life here. Don't worry if you fancy changing my itinerary, it's down to you to have a great time after all.
Travelling through Istanbul is a must-do in Turkey, and I'm gonna lay out times, costs, and tips to help you get through this incredible couple of days happier than Donald Trump in a bubble bath.
3-Day Istanbul Itinerary Overview
Where To Stay In Istanbul
Istanbul straddles both Europe and Asia and, with a population of around 15 million, is one of the largest cities in the world! Most Turkish itineraries involve a stop at Istanbul and the city has a large hospitality industry to cater to your every need! That said, Engish is not very widely spoken outside of the main tourist hubs.
The 39 districts all have their own unique selling points but one of the best places to stay in Istanbul is Sultanahmet, the tourist HQ. If you want something more alternative, you'll probably find it in trendy Karaköy.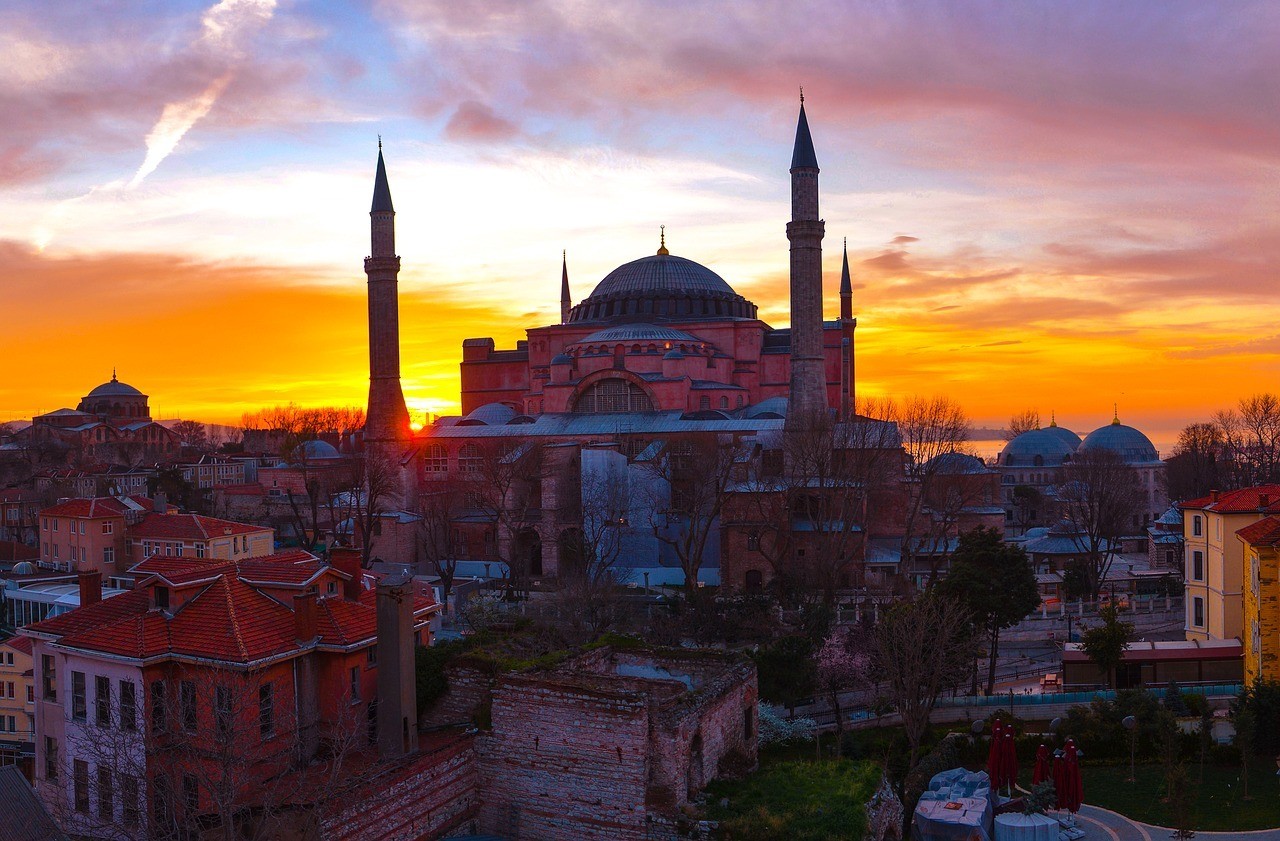 Sultanahmet is the oldest part of Istanbul and remains the city's heart and soul. You'll find some of the most iconic attractions on any Turkey itinerary in this area, such as the Blue Mosque and the Hagia Sophia! It's an incredibly atmospheric area, with cobbled alleyways and proximity to the waters running through the city. A few of the best hostels in Istanbul can be found here.
Karaköy, on the other hand, is more hipster than historical. It is hands-down the coolest district in Istanbul, a place where traditional bakeries coexist with sophisticated cafes! It's near enough to Old Town but it also has its own fair share of attractions: from hamams to ornate mosques, Karaköy will keep you busy!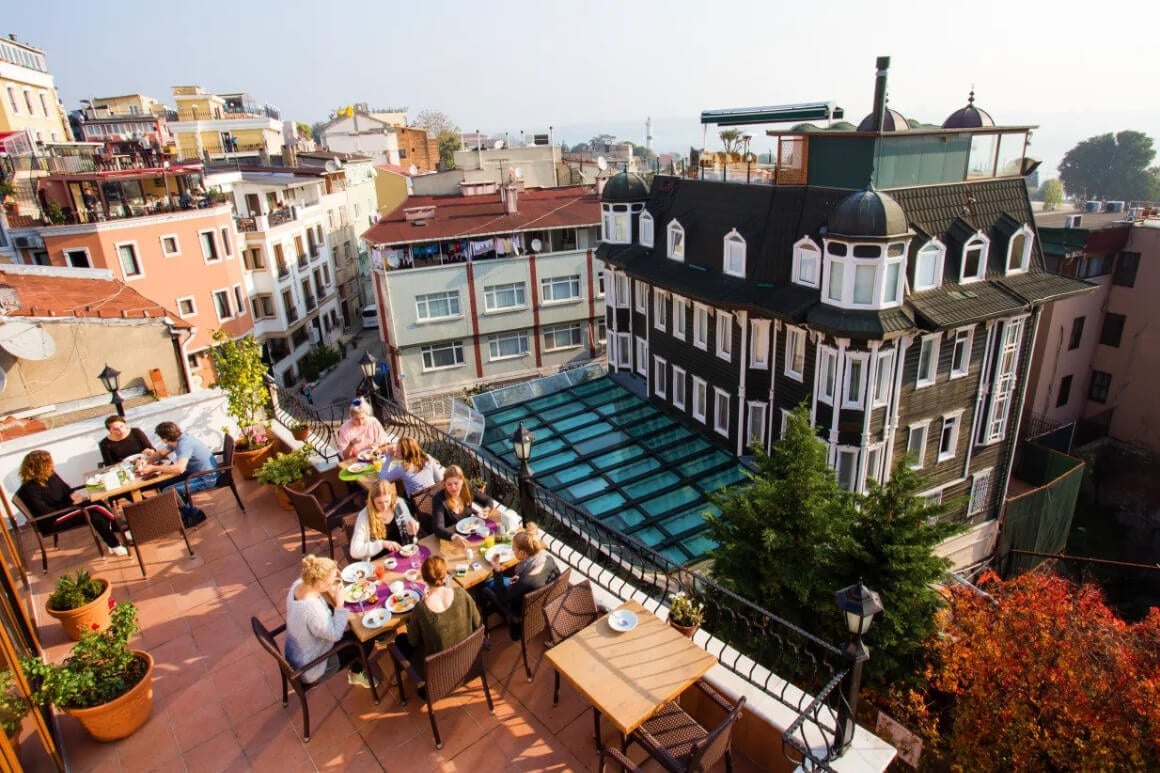 With a central location, stunning sea views and stylish dorms, it's hard to find fault with Agora Guesthouse & Hostel! Dorms have lockers and impeccable cleanliness, while still managing to feel cozy. The hostel also offers homemade Turkish breakfasts which are served by helpful staff. Defintely one of the best hostels in Turkey.
Do you ever wish to escape the constant disappointment of existence? Well this is the closest you're going to get, with unreal seaside views and outdoor terrace, and room for 6 guests. Spacious and comfortable beds, a great living room, and access to massages and the mall make this a veritable heaven for the modern man/woman. Discounts are available for longer stays too! Other Istanbul Airbnbs don't even come close…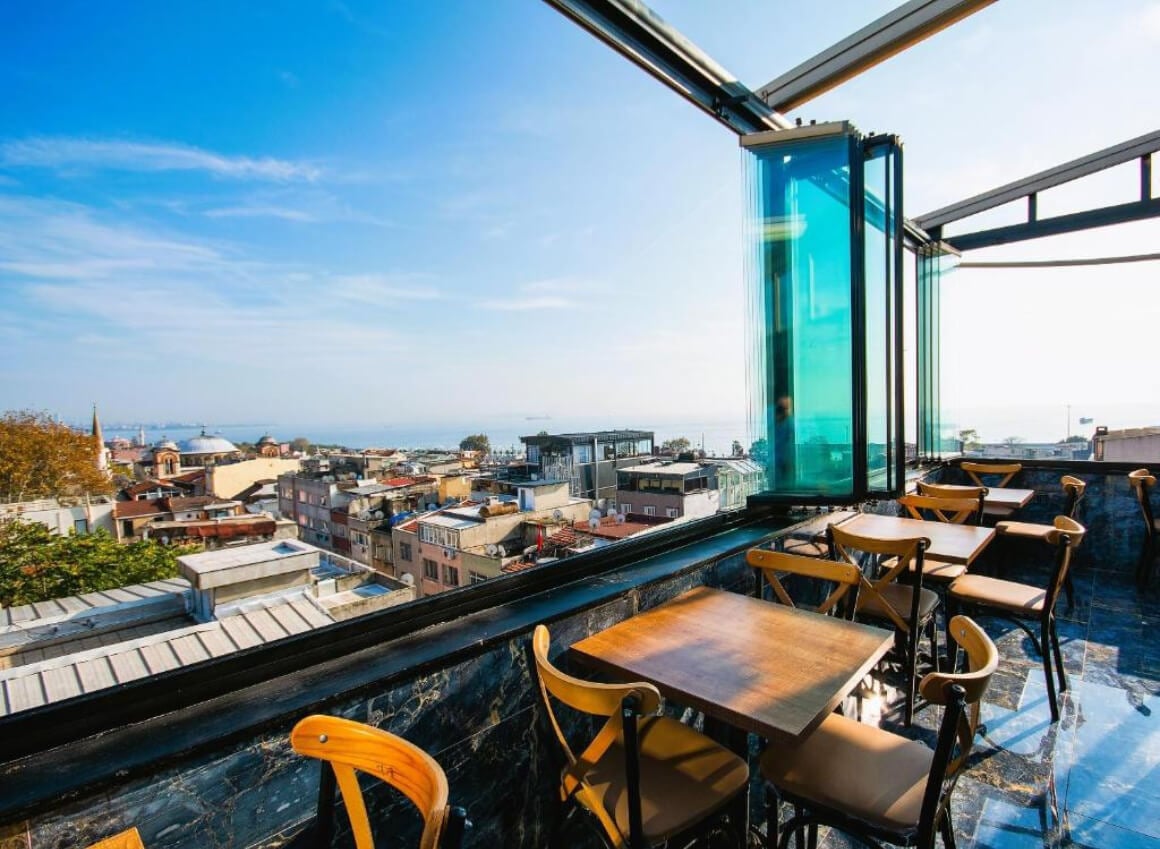 This budget pick just pips out some of the other cheap options in Istanbul. With breakfast included out on the terrace, the hotel features both an onsite restaurant and bar. If the staff were demons from the seventh circle, this would still be a good hotel, but they're not, so it's even better! Comfortable rooms equipped with flat screen TVs, free toiletries and private bathrooms. It has an awesome location too!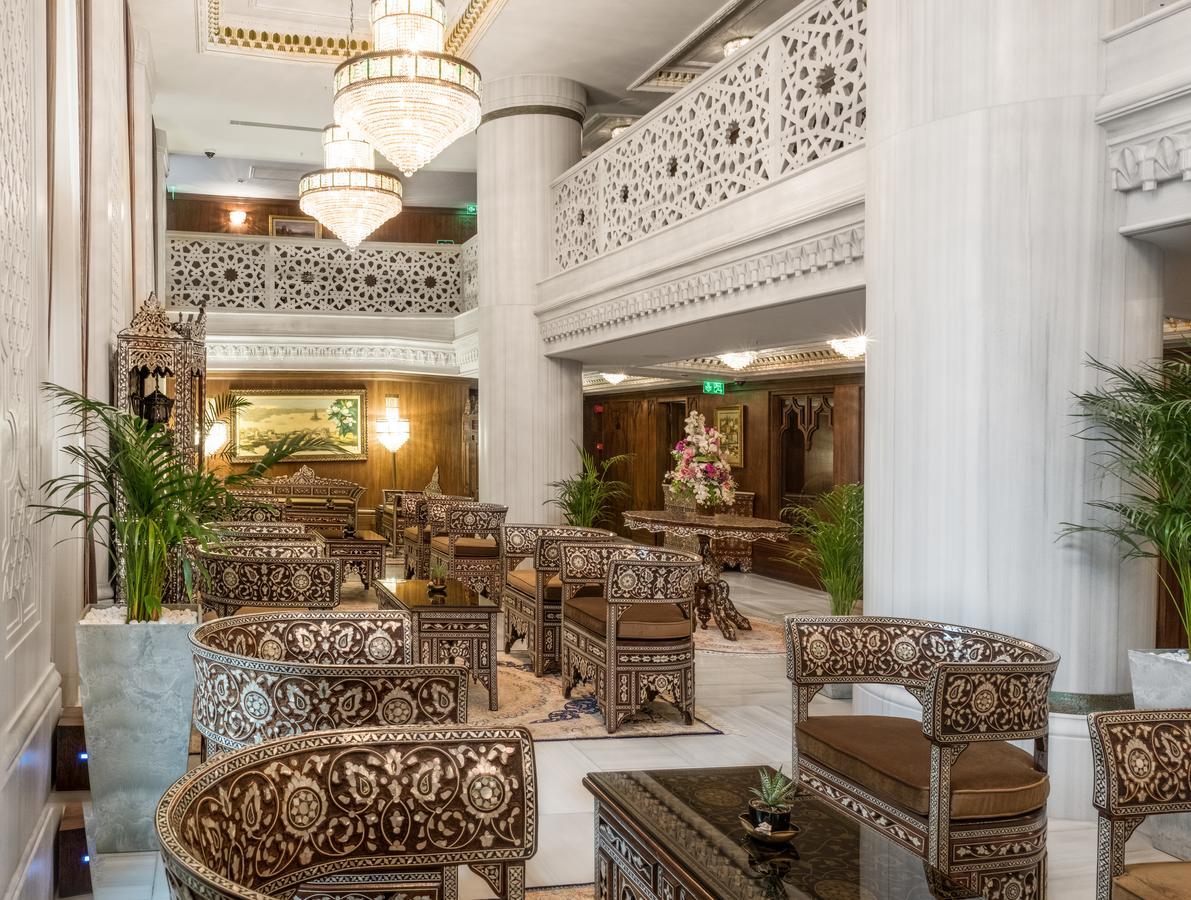 Just 10 minutes from the Blue Mosque, you'll find another architectural masterpiece: the Ajwa Hotel Sultanahmet! The interior is just as breathtaking, with furnishings that fuse the best of modern comfort and Ottoman luxury. The rooms are spacious, with marble bathrooms and mosaic paneling. There's also an in-house restaurant and gym. What more could you want?
Istanbul Itinerary
Let's churn up the Bosphorus straight as we plough through this day-by-day Istanbul Itinerary. There is a lot to see, so get ready!
Istanbul Itinerary Day 1
Sultanahmet Square | The Turkish and Islamic Arts Museum | The Blue Mosque | The Basilica Cistern | The Hagia Sophia | Topkapi Palace | Istanbul Archaeological Museum
We're starting your Istanbul itinerary with some of the most iconic places to visit in Istanbul! All of these places are located roughly in the same area, and you should be able to walk between them. It is a looong day though, so take as many breaks as you need!
8:30 am – Sultanahmet Square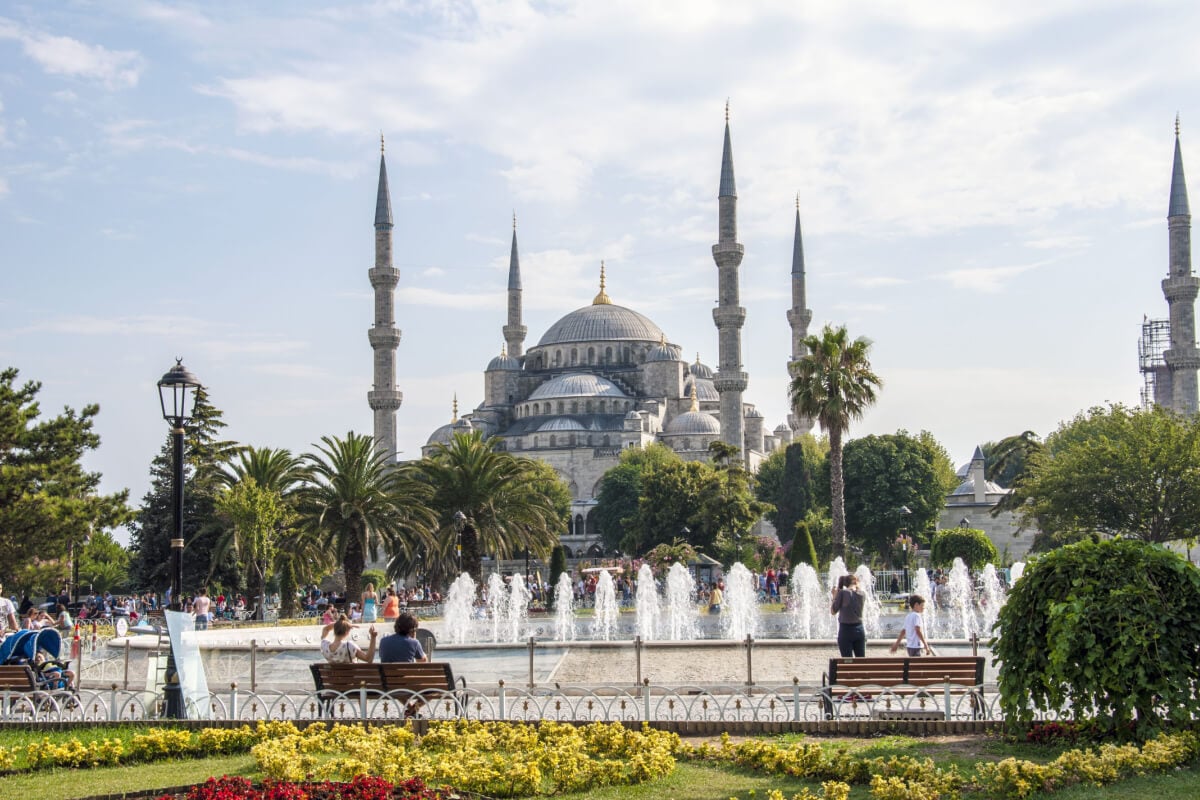 Time to grab some breakfast around the beautiful Sultanahmet Square!
With the Blue Mosque and the Hagia Sophia bookending it, Sultanahmet Square may seem like just a means to a glorious end but it's actually so much more than that!
The square is named after the builder of the Blue Mosque, Sultan Ahmet I, but the use of the area for public gatherings dates back to the Byzantine Empire when it was a hippodrome, or a sports arena. The section of the Obelisk of Thutmose III that you see today originates in this era, while the towering Walled Obelisk dates from the 10th century!
Much of the square is beautiful parkland, where you can see tulips blooming during spring, but it remains a lively center of the city. You'll find plenty of souvenir stores as it's frequented by tourists looking to start their Istanbul walking tour, just like you!
Cost – Free
How long should I stay here? Around 1 hour. Chill out and grab some breakfast. Mentally check-in.
Getting there – Sultanahmet is your closest tram stop, and then it's a short walk through Mehmet Akif Ersoy Park!
9:30 am – The Turkish and Islamic Arts Museum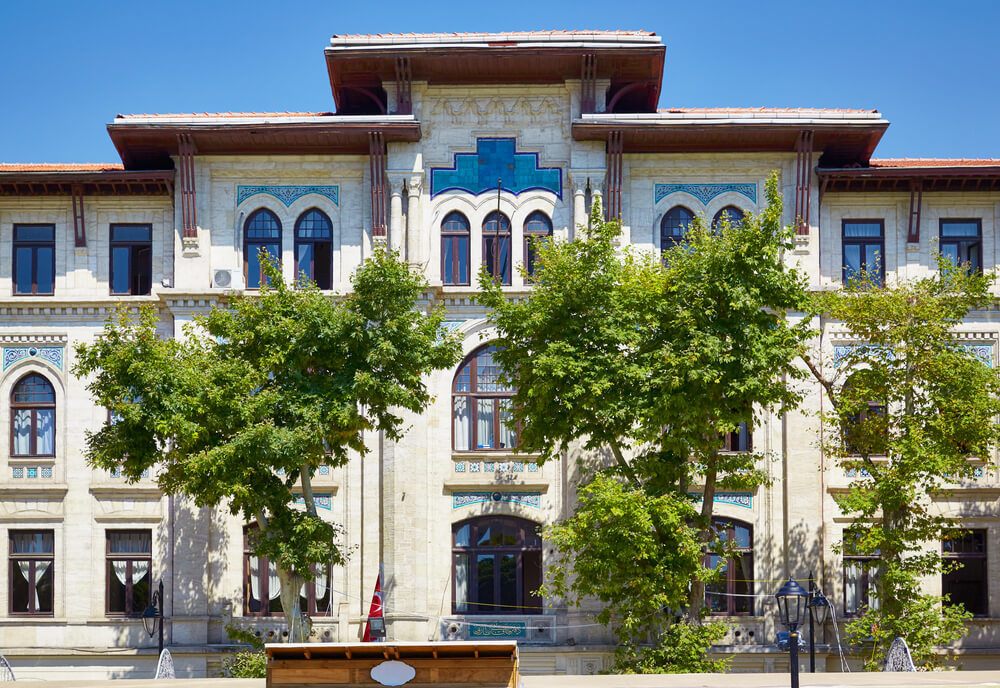 Located in a spectacular palace, the Turkish and Islamic Arts Museum is home to an even more magnificent collection of artefacts! Not everyone gets around to it on their vacation in Istanbul but the museum really is one of the best places to visit in Istanbul!
The crown jewel in the museum's collection is the Carpet Section. You'll find hand-woven Usak Anatolian carpets hanging alongside rare Seljuk carpets. There are also Iranian and Caucasian carpets on display.
Another standout collection is that of calligraphy. The Korans and books are beautifully written, some with pictures, in styles from across the Ottoman Empire and through the ages! You'll also get up close with the sultans' signatures.
In the section of Wooden Works, you'll find valuable Anatolian woodwork from the 9th and 10th centuries! Artifacts from the Ottoman period pay tribute to the skilled techniques used to inlay wood with precious metals and stones.
The large Stone Art Collection boasts an array of dazzling, yet simple items. Gravestones stand beside ceramics, while there's a detailed exhibition on tilework. The selection of glasswork on display dates from the 9th century!
In the glittering Metal Section, be prepared for samples from the Great Seljuk Empire and the Ottoman Empire. Gilded doorknockers, candelabra decorated with constellations, dirhams, and ewers are some of the splendid items on show!
Cost – $4, or free (and guided tour) with the Istanbul tourist pass
How long should I stay here? 1 to 2 hours. There is a lot to see, but don't get bogged down!
Getting there – Just a quick stroll from Sultanahmet square/ the Sultanahmet tram stop.
11:30 am – The Blue Mosque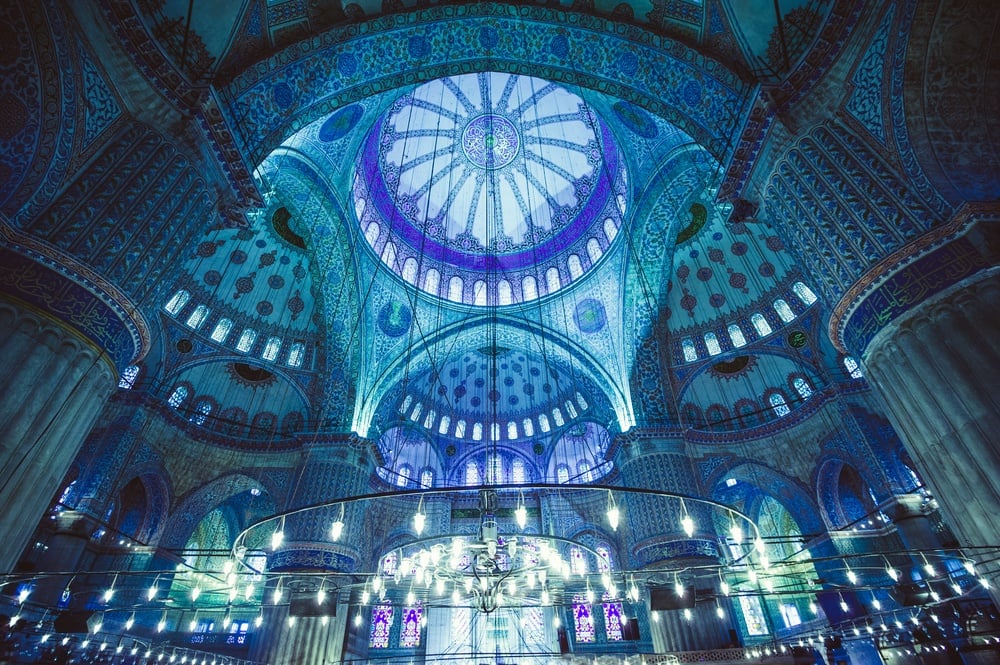 Almost all Turkey travel itineraries include a visit to the Blue Mosque and for very good reason! Your first sight of the mosque's domes and minarets (and the resulting feeling of awe) is a travel experience that you can never forget!
The Sultan Ahmet Mosque, known as the Blue Mosque due to the use of blue tiling throughout, was commissioned by the eponymous Ottoman sultan to boost national morale after the empire suffered defeat by the Persians. Work started in 1609 and the mosque was opened in 1616 to wow worshippers (and tourists) ever since!
The man behind the mosque's stunning design was Sedefkâr Mehmed Aga. He incorporated elements of Byzantine Christian design with traditional Islamic architecture. This can be seen in the use of five main domes (much like the Byzantine Hagia Sophia) and six minarets.
Inside, you'll see all 20,000 of the famed blue tiles lining the walls. Adding still more atmosphere to this awe-inspiring attraction is the natural light that streams in from the 200 stained glass windows!
Cost – Free (donations appreciated), free tour with the Istanbul tourist pass
How long should I stay here? 1 hour or less (worth a look and a photo, but it's quite busy)
Getting there – Within walking distance! 10 minutes maximum (less).
Insider Tip: The Blue Mosque is still a functioning mosque and tourists should behave accordingly. Both men and women should dress modestly (with shoulders and knees covered), and women should wear a headscarf (these are provided free of charge at the mosque). During prayer times, the mosque is closed to visitors (non-Muslims can still enter and respectfully watch the service). There's a handy website that gives you all the prayer times for the day so check that before you head out!
12:30 pm – The Basilica Cistern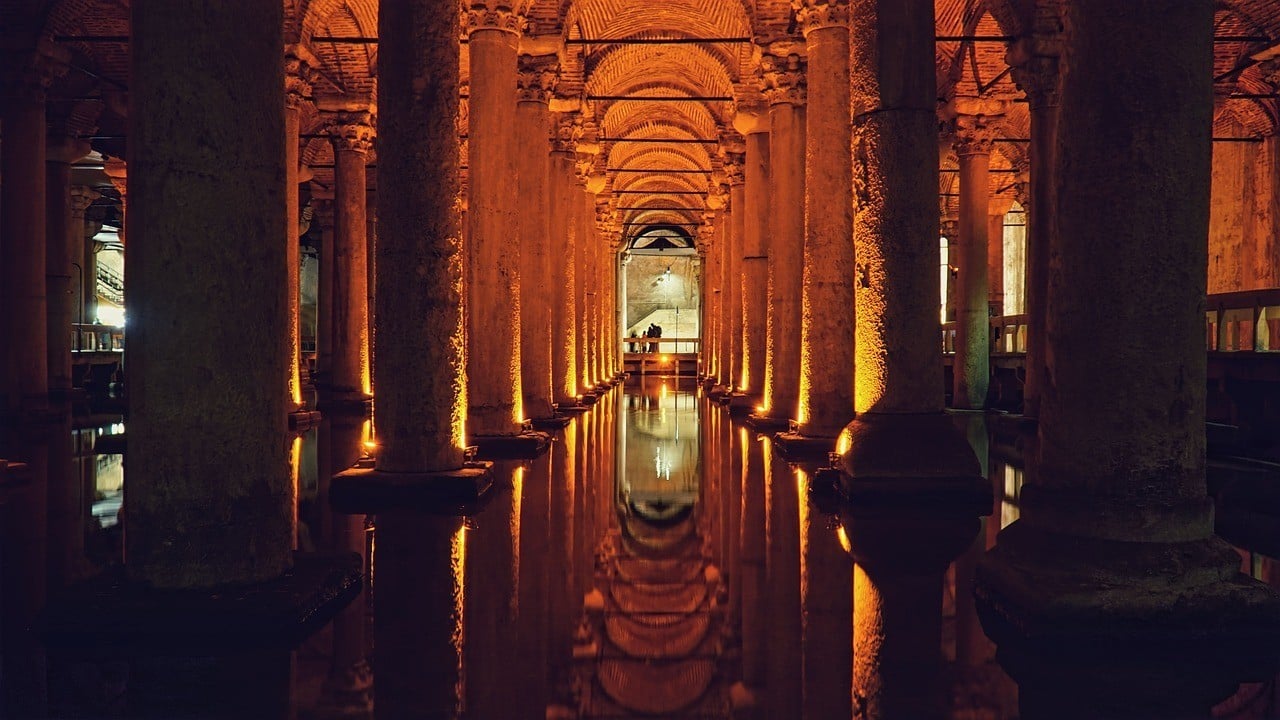 Time for some lunch! Before entering the Basilica Cistern, take an hour or two to scout a restaurant nearby and enjoy some delicious local cuisine. Alternatively, tackle the cistern first, and luncheon later!
The Underground Cistern (also known as the Basilica Cistern) was built by Byzantine emperor Justinian in the 6th century to hold the water aqueducts brought from the Belgrade Forest. It's a large and mysterious place that really is worth putting on your Istanbul itinerary!
Most of the 336 marble columns were recycled from older buildings and are in the Doric or Ionian style but look out for the unusual Hen's Eye Column. The eponymous hen's eye also resembles a tear that ancient texts suggest was in tribute to the hundreds of slaves who died during the construction of the basilica under which the cistern was built.
You'll also find that two columns are supported by gigantic plinths that depict Medusa, the legendary monster who turned people to stone when they gazed on her face.
You may recognize the cistern from its starring role on the big screen! It was used as a location in the 1963 James Bond film From Russia with Love and in Inferno, amongst others.
Cost – $4 USD or free with the Istanbul Tourist Pass.
How long should I stay here? Around 2 hours (1 for lunch and 1 for the tour)
Getting there – Again, it is a strolling distance (5 minutes walk) from the Blue Mosque.
2:30 pm – The Hagia Sophia
The Hagia Sophia was built three times in the same spot during the time of the Byzantine Empire. The final version, opened in 537, is the one that's lasted all the way to the present day — the third time really was the charm! It was built to rival Solomon's temple and was the largest church for over 1000 years! Today, it's an absolute must-see on any itinerary for Istanbul!
During the Ottoman Empire, the Hagia Sophia was converted to a mosque and the mix of Christian and Islamic elements are fascinating to see. To become a mosque, the church's magnificent dome was joined by the four minarets we see today.
The Hagia Sophia used to be a museum until everybody's favourite Turkmen nationalist Recep Erdogan had it re-instated as a mosque in 2018. The mosaics are particularly impressive. The glittering Virgin Mary Mosaic above the altar is one of the most stunning!
Cost – $11 USD or free with the Istanbul Tourist Pass.
How long should I stay here? 1 hour or less
Getting there – It's literally just next to the basilica cistern!
3:30 pm – Topkapi Palace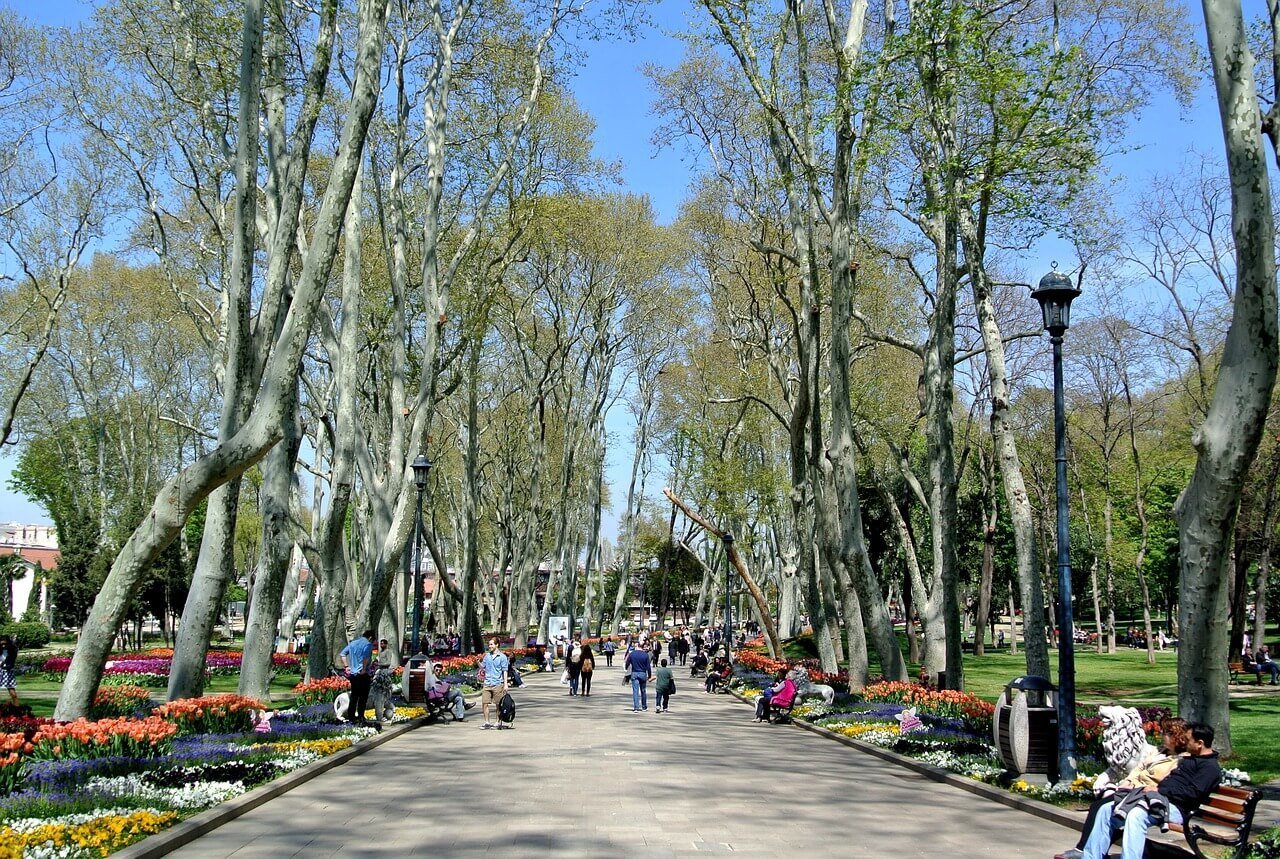 Topkapi Palace is a legendary place to visit in Istanbul! It was built by Mehmet the Conqueror in 1453 and was home of the sultans until the late 19th century.
Don't miss the Outer Treasury, one of the most impressive sites on this Istanbul itinerary! It contains a stunning collection of jewels and armor.
The Harem is certainly worth the extra dollars you pay to enter it! Harems have a reputation for debauchery but they were truthfully the imperial family's quarters. The harem was ruled by the sultan's mother (the valide sultan) who had significant power, as well as influence, over the family and the state. The Salon of the Valide Sultan is a stunning highlight of the palace, featuring sublime murals.
Off the Courtyard of the Valide Sultan is a magnificent reception room where members of the harem waited for an audience with the sultan. Close by is the Privy Chamber of Murat III with its splendid three-tiered marble fountain.
In the Apartments of the Crown Prince, one of the loveliest rooms you'll see while touring Istanbul, look out for the painted dome and the fireplace decorated with blue tiles!
Off the Third Court, The Sacred Safekeeping Rooms house a number of holy relics of the Prophet, while the Imperial Treasury contains spectacular ornate items!
Cost – $15 USD (an additional $6 USD for entry to the harem and another $5 USD for admission to Hagia Irene) or free with the Istanbul Tourist Pass.
How long should I stay here? 1 to 2 hours. There's lots to see, and you can take your time/ stop for a break.
Getting there – It's a 5 to 10 minute walk from the Hagia Sophia.
5:30 pm – Istanbul Archaeological Museum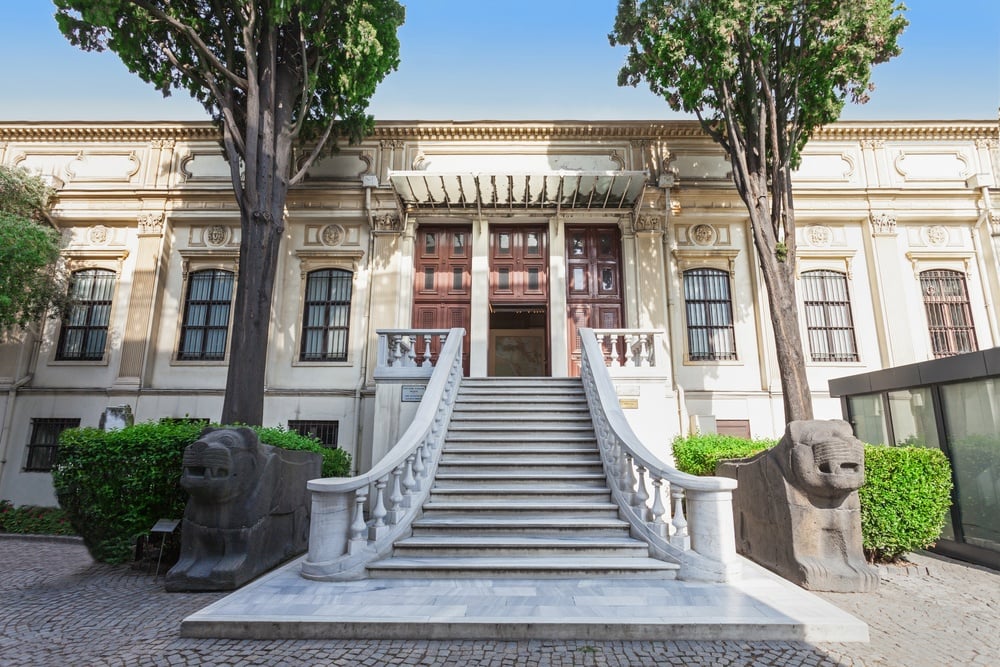 An underrated stop on our Istanbul itinerary, the Istanbul Archaeological Museum is an impressive home for fascinating archaeological finds! It's actually comprised of three museums, all with interesting exhibits!
The Ancient Orient Museum houses artefacts from the pre-Islamic Arabian Peninsula, Mesopotamia, Egypt, and Anatolia. Seeing the world's oldest known peace treaty (The Treaty of Kadesh signed in 1274 BCE) and its oldest known love poem from Babylon are some of the most humbling and awesome experiences on our 3-day itinerary in Istanbul!
The Archaeology Museum contains some truly epic finds from the classical and later periods. The highlight is undoubtedly the Alexander Sarcophagus which depicts scenes from Alexander the Great's brilliant reign. Although the original theory that it was his final resting place has since been disproved, it was that of one of his contemporaries and remains an iconic Hellenistic find!
The Lycian Sarcophagus is another standout artefact. It's covered in scenes from Greek mythology. There are also some impressive finds from the historical site of the legendary city of Troy.
Also, pay attention to the Istanbul Through the Ages exhibition which has a fabulous remnant of the Byzantine chain used to block access to the Golden Horn!
At the Islamic Art Museum, there are also some breathtaking exhibits. The Fountain of Youth, dating from 1590, is one of the most famed items in the collection.
Afterwards, you will be needing a rest. Go back to the hotel, shower, chill, and then go out for an amazing meal later! A top finish to a top day!
Cost – $4 entrance free
How long should I stay here? Maximum 1.5 hours. Closes at 7 pm
Getting there – Again, you're going to want to use those feet!
Small Pack Problems? 😉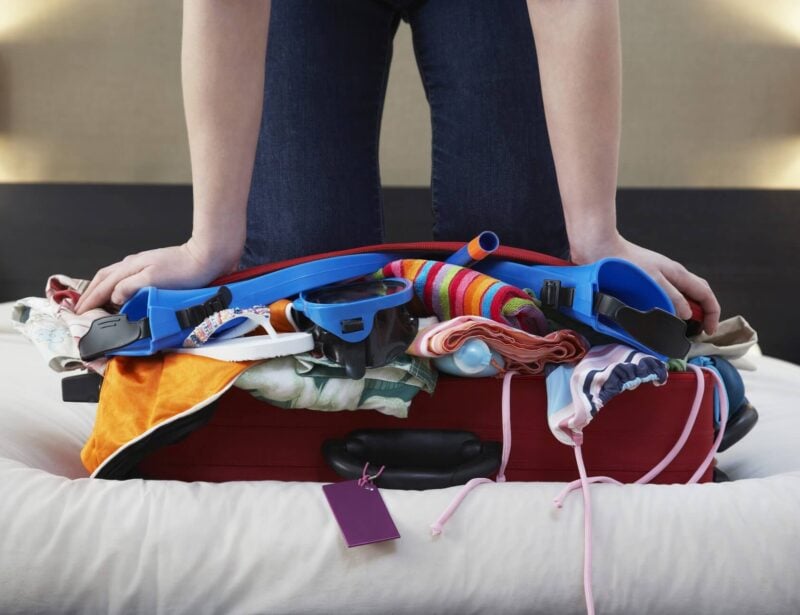 My missus travels with all her clothes in ziplock bags: don't be like my missus. UP YOUR PACKING GAME!
Packing cubes for the globetrotters and compression sacks for the real adventurers – these babies are a traveller's best kept secret. They organise yo' packing and minimise its volume too so you can pack MORE.
Or, y'know… you can stick to ziplock bags.
View Our Fave Cubes
Or Check Out the Sacks!
Grand Bazaar | Beyazit Square | Mosque of Süleyman the Magnificent | Egyptian Bazaar | Rüstem Pasa Mosque | Bosphorus Cruise
The second day is all about Eminönü. The Grand Bazaar, a treasure trove of beautiful mosques, and a sunset cruise down the bosphorus strait. Again it's a lot of walking, so take the time to grab regular breaks at cafe's and juice bars!
8:30 am – Grand Bazaar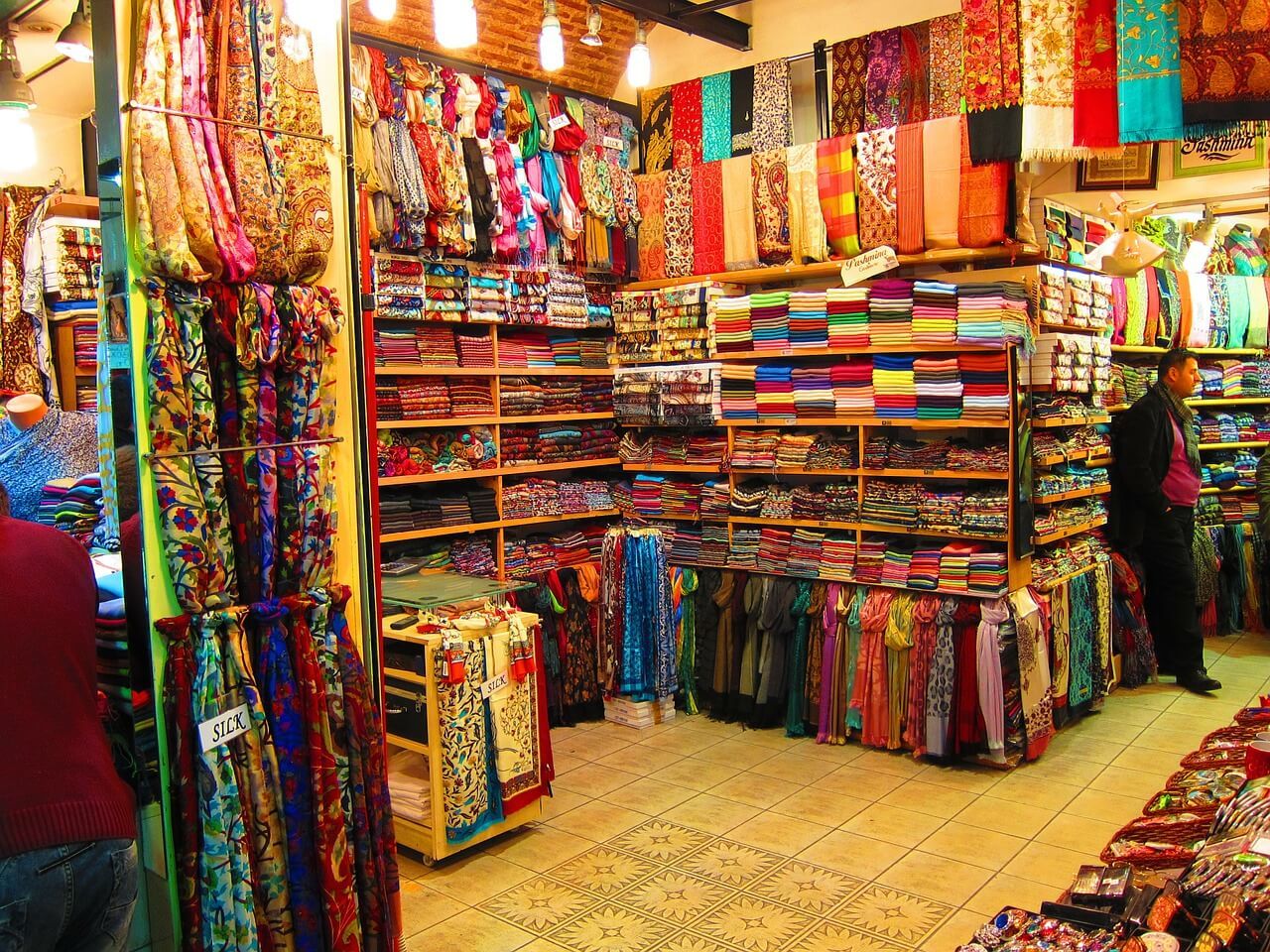 The Grand Bazaar started with an indoor arcade with shops in 1461 and has since grown to include 60 alleys and around 4000 shops! With a plethora of traditional goods and techniques, it's an inspiring start to the last of 2 days in Istanbul!
The Grand Bazaar has gotten so big that it's like its own city: beside the shops are workshops, a mosque, a hamam, a police station, a post office and much more! It can feel overwhelming but just remember that getting a bit lost or distracted is part of the experience!
Jewelry is a popular must-have souvenir when you travel to Istanbul. Try Topkapi Özavar and Timuçin Jewelry for a quality selection.
For reputable stockists of antiques, head to Salabi Antiques for a wide variety of jewelry, mirrors and snuff boxes. Eski Fine Arts and Antiques has a great collection of Ottoman-era items.
Everyone loves a Turkish carpet and there are vendors galore in the Grand Bazaar! Sisko Osman is the long-time favorite, while Ethicon offers pieces that combine both the traditional and the contemporary.
When it comes to textiles, Egin Tekstil gets five stars for its quality products which have featured in Hollywood films like The Hobbit and Troy! Head over to Ottoamano for silk and cashmere textiles!
Cost – Free
How long should I stay here? Under 2 hours. Stop for a break if you get tired!
Getting there – The tram stop Beyazit – kapalicarsi is where you want to get to. The beyazit bus stop is also very nearby!
Insider Tip: Bargaining is part of the shopping experience at the Grand Bazaar. Take your time to find your perfect purchase; because they're grouped with merchants of similar stock, vendors understand customer service. If you're not up to energetic bargaining, remember that some say that the best products are sold by the most relaxed salespeople! Find more tips to negotiating on our helpful Ultimate Haggling Guide!
10:30 am – Beyazit Square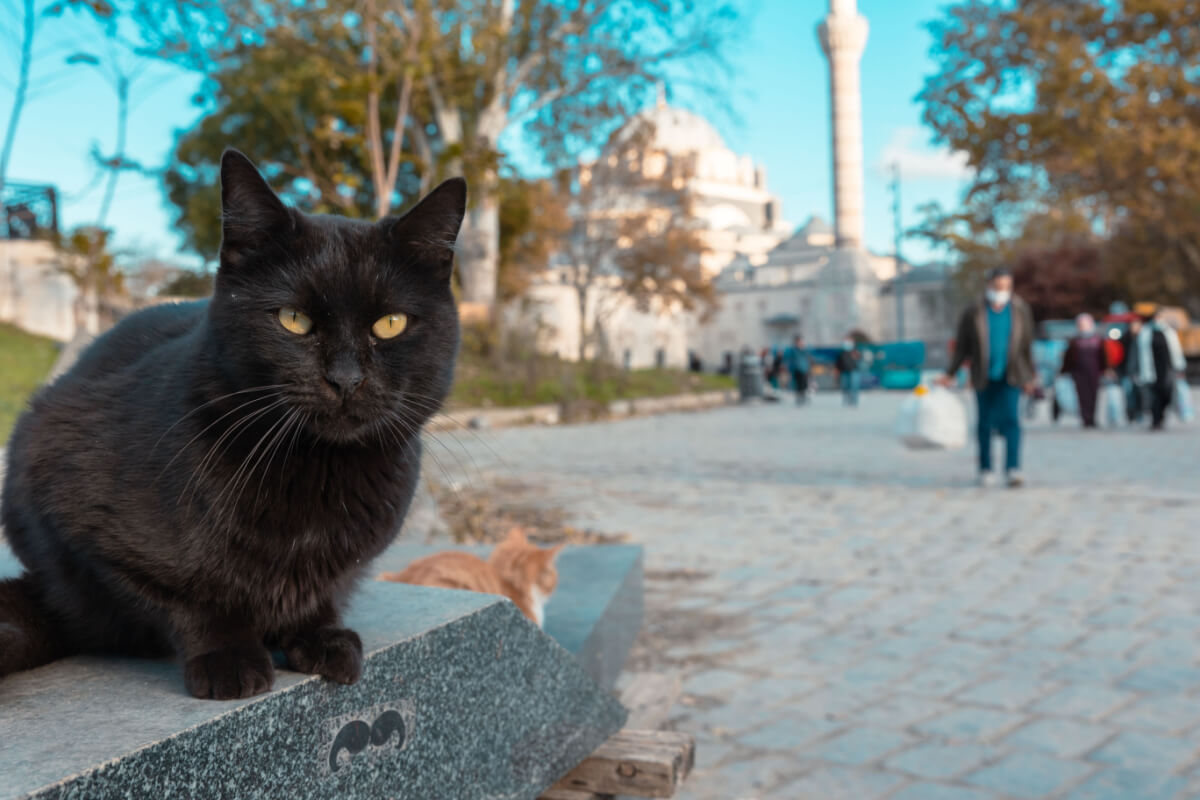 Beyazit Square is yet another beautiful part of Istanbul. Slightly less hectic than the grand bazaar, this is the perfect place to relax and grab a coffee, juice or quick bite to eat.
There are several landmarks worth taking a gander at here, including some lush gardens. The square itself was built by Emperor Theodosius, almost 400 years before the birth of Christ. If that's not impressive enough for you, then I don't know what is!
Beyazit Square is a transport hub, so it is very easy to get to, and is super close to loads of brilliant Istanbul attractions. Definitely not one to miss off your Istanbul itinerary!
Cost – Free
How long should I stay here? Around 1.5 hours. There is great garden here too!
Getting there – It's super walkable straight from the Grand Bazaar! 5 or 10 minutes.
12 pm – Mosque of Süleyman the Magnificent
On the peak of a hillside on the Golden Horn sits the largest mosque in Istanbul, a must-see on your Istanbul trip itinerary! It was built by architect Mimar Siman for Sultan Süleyman the Magnificent from 1550 to 1557.
The mosque itself is an atmospheric space. It's covered in carpets and has beautiful low-hanging chandeliers. The great dome has a diameter of 27 meters and is 53 meters high! Lifting this architectural statement are gigantic arches and four large columns.
Koranic calligraphy, blue Iznik tiles, stained glass windows, and mother-of-pearl window shutters decorate the mosque. However, unlike other great mosques, the Süleymaniye is most noted for its simplicity. Most of the walls remain undecorated and the sense of space and light makes it a tranquil place.
Süleyman the Magnificent was the longest-ruling sultan in the Ottoman Empire and reputed for his wisdom and justice. Consistently, he ordered that the mosque provide numerous public services, such as a hamam, hospital, soup kitchen and medrese. You can still visit the hamam today and take coffee in the renovated soup kitchen!
Süleyman and his wife Haseki Hürrem Sultan are both buried in the mosque. Their mausoleums boast amazing tile work and ivory panelling! Mimar Sinan's tomb is also located in the complex, near the walled garden.
Cost – Free
How long should I stay here? 1 hour or less
Getting there – It's a ten-minute walk from Beyazit Square.
Insider Tip: Remember to plan this stop on your Istanbul itinerary around prayer times!
1:30 pm – Egyptian Bazaar (or Spice Market)
You may not be looking to add spice to tonight's dinner but whether you're a cook or not, the Spice Market is always worth visiting when on vacation in Istanbul! It was established all the way back in 1664 and has gathered a reputation ever since! Spices make great souvenirs but you can always just taste the variety of local spices.
Look out for sumac, a derivative of wild berries. It's used in salads and steamed veggies! You should also definitely taste pul biber, dried red pepper flakes! You'll probably find it beside the salt at most Turkish restaurants while on a weekend in Istanbul!
This is where it's a great idea to stop off for lunch. There are loads of places to eat either on rote, or around the spice market.
Cost – Free
How long should I stay here? About 1.5 hours (with lunch)
Getting there – You can easily walk from the mosque. It's about ten minutes away.
3:15 pm – Rüstem Pasa Mosque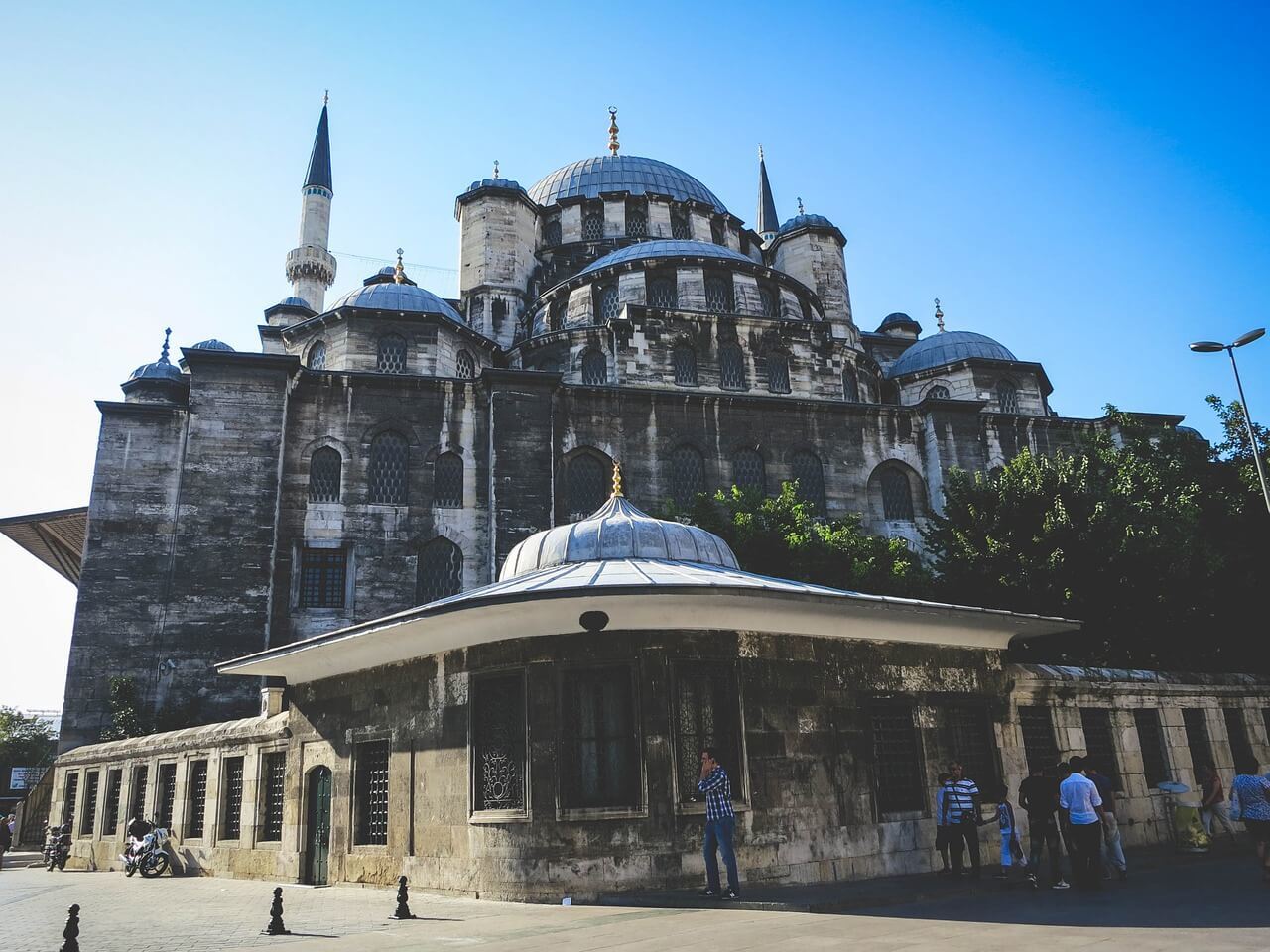 The last sightseeing of the day, this mosque is an extraordinary addition to any great Itinerary.
Often called the mini Blue Mosque, Rüstem Pasa Mosque is actually considered to house even more exquisite tiles than the Blue Mosque itself! Like many other Istanbul landmarks, it was designed by the famed architect Mimar Siman in the 16th century.
It may be small but the Rüstem Pasa Mosque packs a punch with its kaleidoscope of color and pattern! Each of the around 2300 Iznik tiles is decorated with floral or geometric designs.
Rüstem Pasa Mosque is even more of a hidden gem as it's not at street level. You need to ascend the spiral stairs to reach it where it sits above a handful of worn shops.
Cost – Free
How long should I stay here? Less than one hour
Getting there – It's only a few minutes walk from the Egyptian Bazaar.
4:30 pm – Bosphorus Straight Cruise
The narrow, natural strait of the Bosphorus forms a natural boundary between Europe and Asial and divides Turkey into Anatolia and Thrace. Together with the Dardanelles, it connects the Black Sea with the Mediterranean and has played a crucial part in international trade for centuries! It's also a phenomenal way of seeing Istanbul from afar and is an unmissable attraction on any Istanbul trip itinerary!
Cruises on the Bosphorus come in various forms: dinner, lunch or a straight-up ferry ride, you can have your pick! The simplest way is with a ferry ride by Sehir Hatlari, the city's official carrier. Departures depend on the season and daily weather but you can choose between the short and the long cruise.
The short cruise lasts two hours and is a return trip between Eminönü to Istinye. The long cruise, meanwhile, goes between Eminönü and Rumeli and Anadolu Kavagi, allowing those aboard to view the two coastal peaks that guard the entrance to the Black Sea.
It's a full-day event that will probably only leave time for two other items on today's Istanbul itinerary. There are a ton of private operators offering more varied choices. Zoe Yacht is a firm favourite when it comes to luxury.
Cost – $2, or free with the Istanbul tourist pass (more options are available)
How long should I stay here? between 2 hours and a whole day. We'd advise going for a sunset dinner cruise. Sounds good right?
Getting there – You can walk over to the the ferry port, it's not far from the Rüstem Pasa Mosque!
IN A RUSH? THIS IS OUR FAVORITE HOSTEL IN ISTANBUL!
Istanbul Itinerary Day 3
Taksim Square | Dolmabahçe Palace | Galata Tower | Istanbul Evening Food Tour
Day 3 is a more chilled day. We'll get out and see a new part of the city and a few attractions, before heading out on an Istanbul food tour! The only way to truly experience the city…
8:30 am – Taksim Square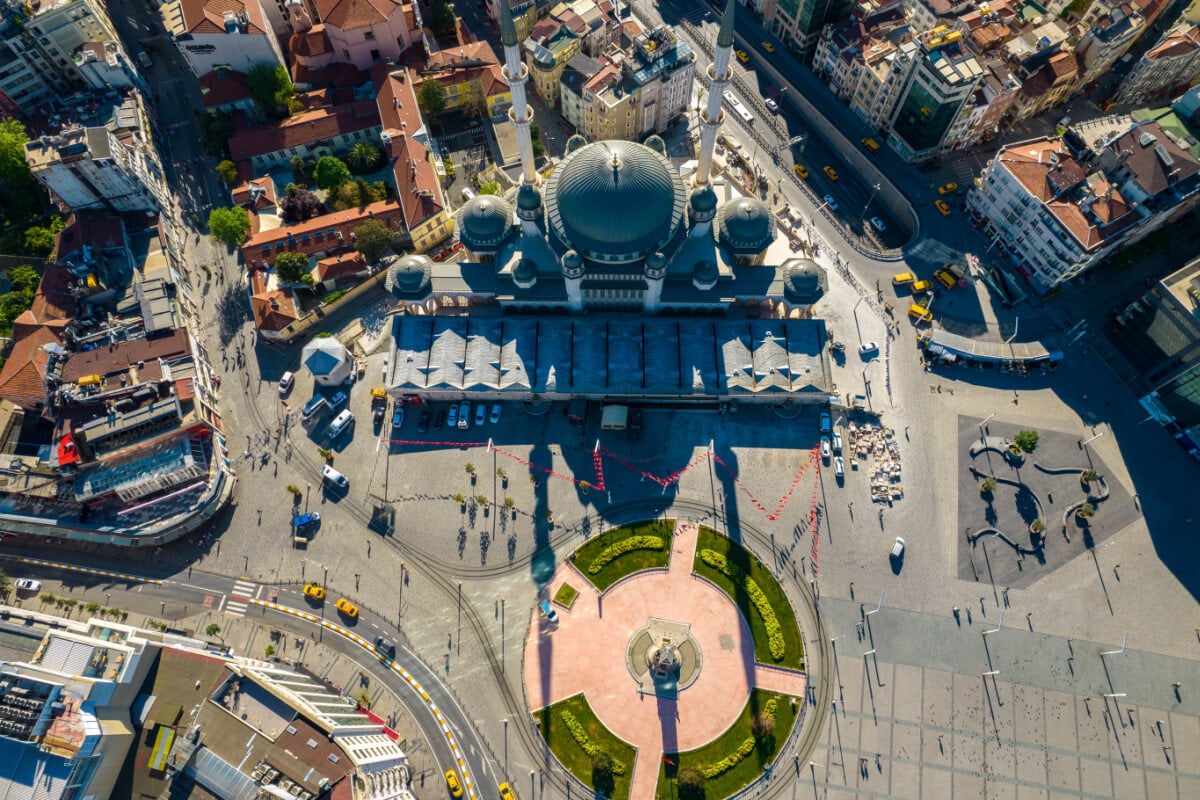 Taksim Square is a top place for breakfast. Surrounded by boutiques, shops and restaurants, this transport hub is worth taking the time to get out to.
Chill out, grab a coffee, and then ready yourself for the final day of your 3-day Istanbul Itinerary. Taksim Gezi park is just a few minutes away and makes a great place to sit while you consider the day.
The domed church of Aya Triada presides over it, and it is the most popular square in Istanbul. Heading onto Istiklal Street is a great way to see a little more local Turkish life, and will take you to a range of great places to have a morning coffee or snack.
Cost – Free
How long should I stay here? Around 2 hours
Getting there – Taksim has a metro, multiple bus stations… very easy to find!
11:00 am – Dolmabahçe Palace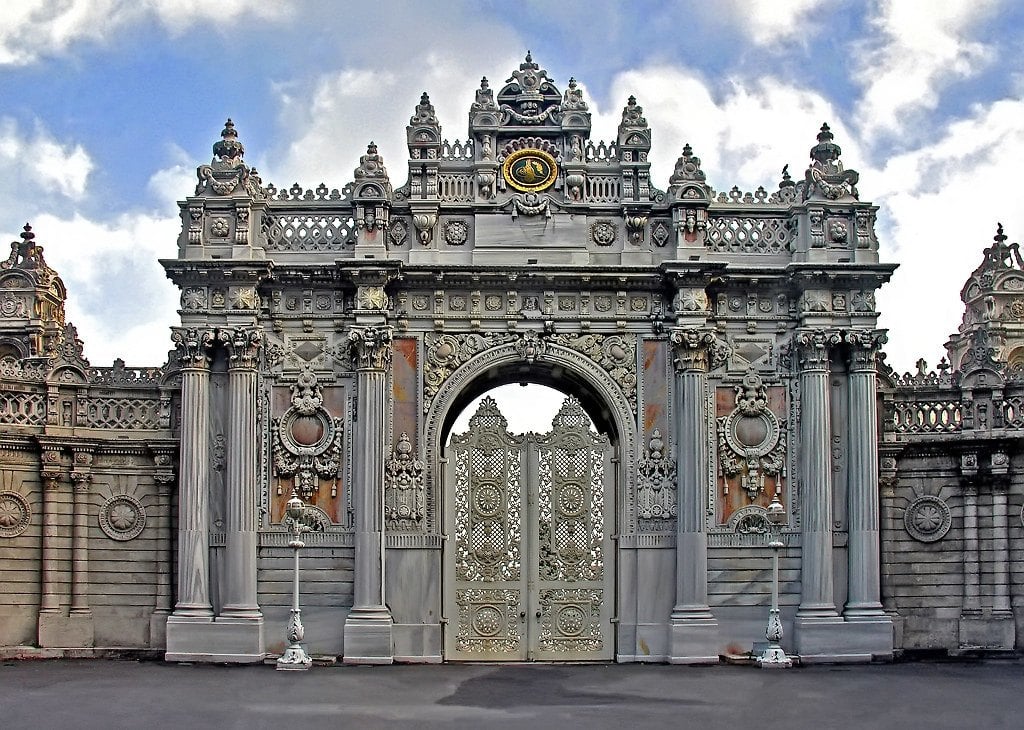 It was Sultan Abdülmecid who, after deciding that the lavish Topkapi Palace was not European enough, commissioned the splendid Dolmabahçe Palace. After 13 years of painstaking work by Armenian architects Karabet and Nikoos Balian, the palace became the new centre of the Ottoman Empire in 1856!
The blend of architectural styles on display only enhances the sumptuous atmosphere that the palace gives off! You'll find a mix of Baroque, Neoclassical and Ottoman elements all on show.
The handmade parquet floors are a unique landmark in the palace. They were carved from rosewood, ebony, and mahogany, and although almost hidden by furniture, they are truly stunning! The world's largest Bohemian crystal chandelier can also be found in the palace, courtesy of British Queen Victoria!
You can also one of the more unusual Istanbul attractions at the palace: the room where Mustafa Kemal Atatürk, the founder of the Turkish Republic, lived and died.
It's also worth visiting the National Palaces Painting Museum which holds around 200 pieces of fine art. Finish off this wonderful Istanbul itinerary attraction with a snack at the waterside cafe!
Cost – $4 USD will get you into this magnificent temple to architecture and exuberance!
How long should I stay here? Between 1 and 2 hours
Getting there – You can walk from Taksim Square, but it is a little far, so don't feel bad about taking a taxi.
1 pm – Galata Tower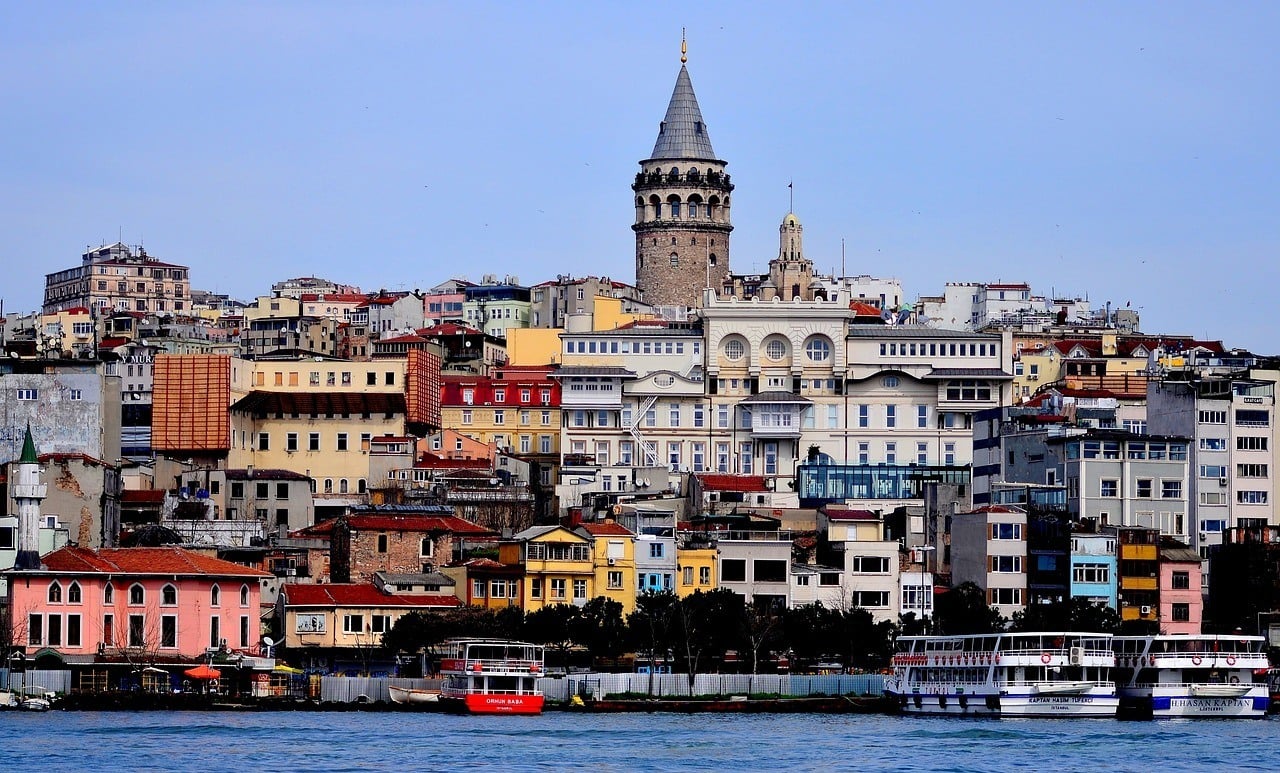 Fortress, prison, observatory…Galata Tower has been a multifunctional attraction in its centuries-old history and is the ideal place to celebrate one day in Istanbul!
The current structure took root in 1348 and has been renovated by the Genoese and the Ottomans. It was once the tallest building in the city and it still occupies an eminent spot on the Golden Horn.
The balcony on the top of the tower offers wonderful panoramic views of the city and fortunately, there's only one flight of stairs to climb to enjoy them!
Cost – $4 USD will get you in, and it's not included with the tourist pass.
How long should I stay here? Under an hour (just a little climb really)
Getting there – Taxi, or bus to Kemeralti. This will take around 30 minutes.
6:30 pm – Istanbul Evening Food Tour
After an afternoon to yourself, it's time for evening entertainment. One of the best things about Istanbul is the delicate mixture of Asian and European foods, and taking advantage of this is a veritable must for your time in Istanbul!
Sample street food, meze, kebabs, bizarre liquors and more while your guide takes you through some of the most interesting and tasty areas of Istanbul. A city is only ever as good as its culinary scene, and Istanbul is not let down. Delicious dishes coming right up! This is a priceless addition to any time spent in Istanbul.
Cost – Around $10 per person
How long should I stay here? Around 3 hours
Getting there – The Karakoy bus stop is nearby, otherwise grab a taxi!
What to Do with More than 3 days in Istanbul
Eyup Sultan Mosque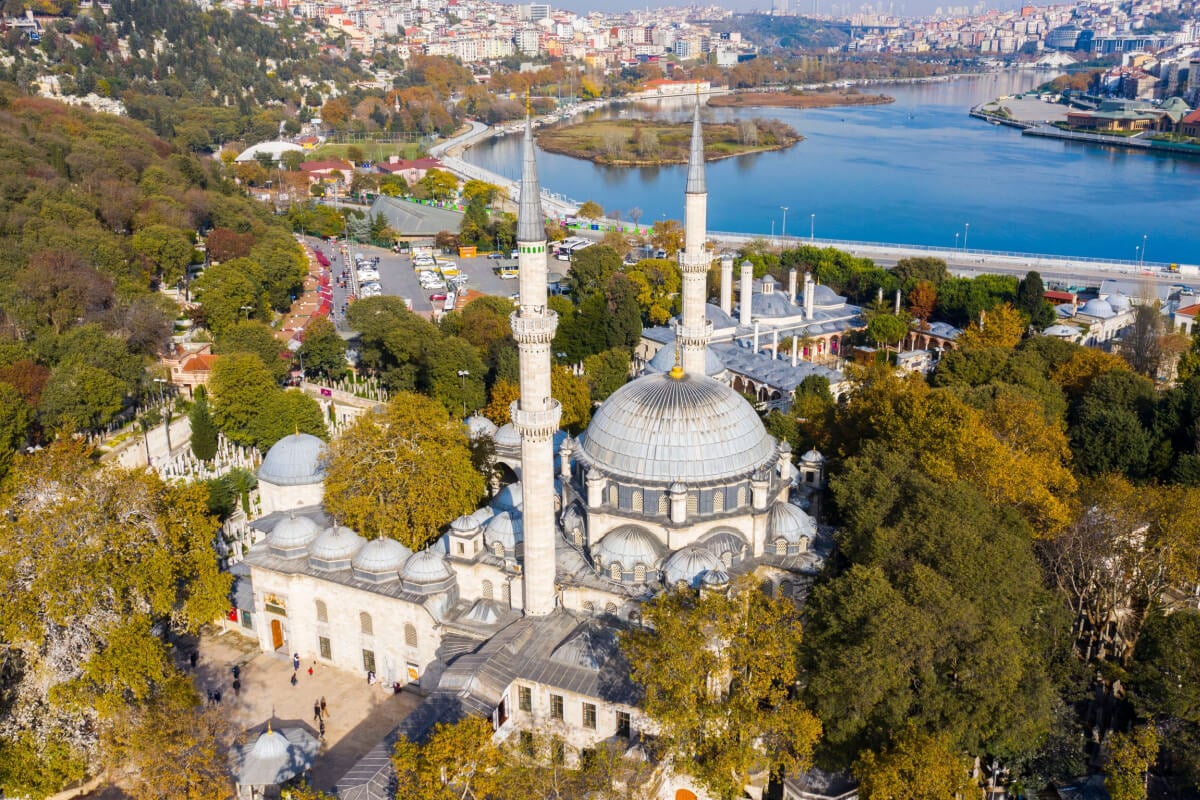 Another massive Turkish mosque, if you found the blue mosque fascinating, then this one will surely impress too!
Built on the tomb of Abu Eyup el-Ensari, this Mosque has an impressive history dating back to the first Arab siege. With two great towers, and a large dome, it's an impressive building, and visitors are able to head inside to inspect the lavish interior.
As with any mosque you visit in Turkey, check that your visit doesn't clash with prayer times.
Cost – Free
How long should I stay here? Around an hour
Getting there – Grab a taxi or take a bus to Eyupsultan bus station!
Chora Church – (Temporarily closed, but you might have some luck now!)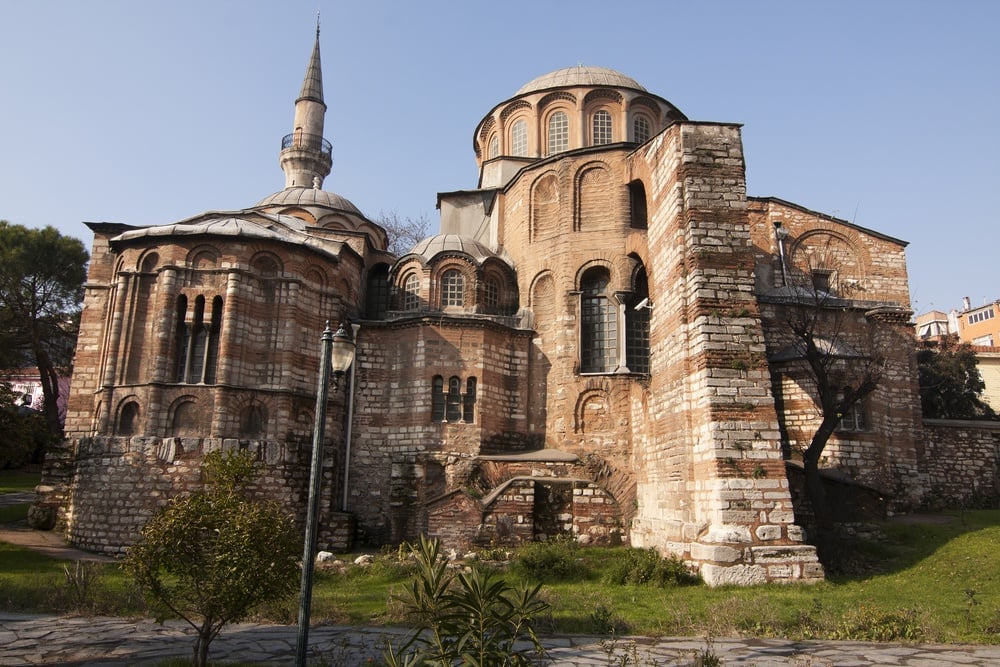 When you have 3 days in Istanbul, pop into Chora Church for an inspiring experience! The church was built during the time of the Eastern Roman Empire but it was during the Byzantine Empire that it acquired its most gorgeous features!
Unusually, Chora's frescoes are in chronological order and tell Biblical stories. The Cycle of the Life of the Virgin is one of the most beautiful you'll see while on vacation in Istanbul! It depicts the life of Mary, the mother of Jesus, in 17 vivid mosaics.
The Cycle of the Infancy of Christ and the Cycle of Christ's Ministry present Jesus' life and miracles, such as the turning of water into wine!
Chora Church also boasts some beautifully painted domes with a rich quality of image, despite the damage it underwent through the ages! For sheer beauty alone, Chora Church is worth a stop on your Istanbul itinerary!
Cost – Free
How long should I stay here? Around an hour
Getting there – Edirnekapi is the closest bus stop. Take a taxi if you're not sure!
Hamam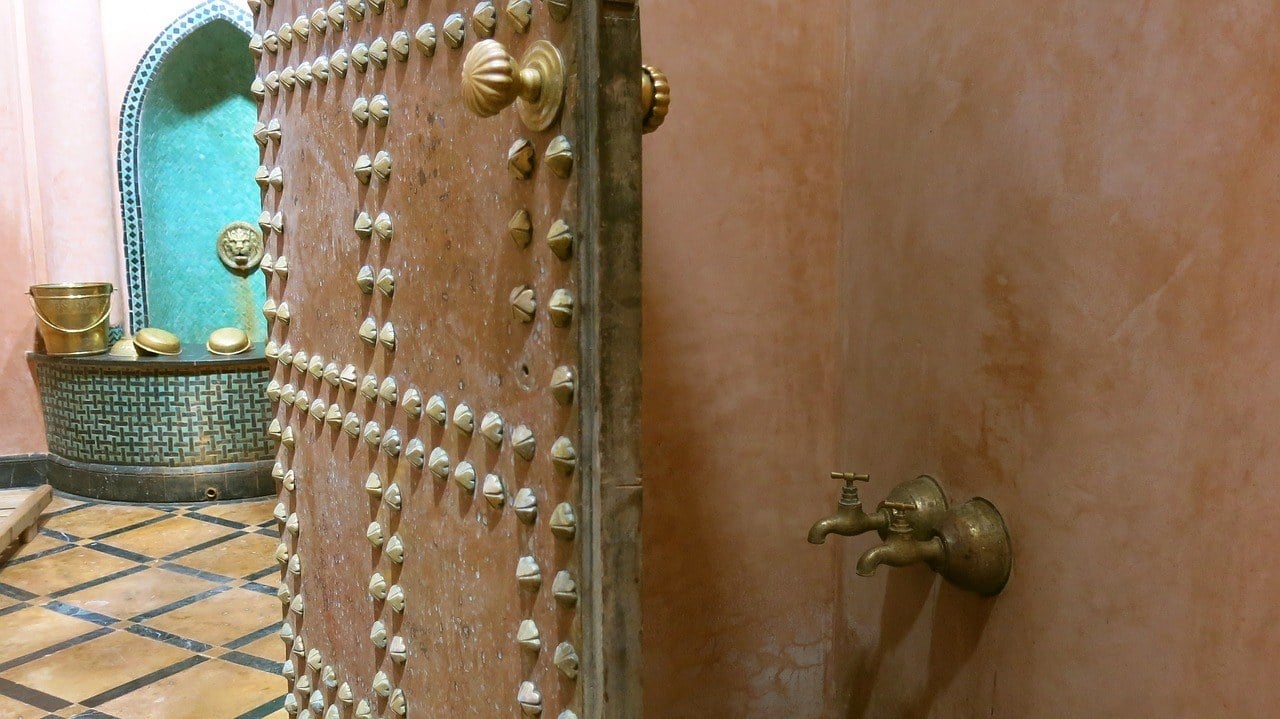 Turkish baths traditionally entailed a sauna and steam, followed by a full-body wash and finishing with a massage. Today, the practice has been adapted to include the best of modern spa treatments, making a hamam the perfect treat for your body after 3 days in Istanbul!
Kiliç Ali Pasa Hamam is our favorite hamam that blends the traditional with the modern. It was built in the 1580s by the great Ottoman architect Mimar Siman (who was also behind the Mosque of Süleyman the Magnificent). It was extensively renovated and is a lovely space with exposed brickwork and a stunning domed ceiling!
Guests are given homemade serbet before being led into the bath for exfoliation and a wash. Feel free to add on a massage.
Ayasofya Hürrem Sultan Hamam, also built by Mimar Siman (this time for the sultan's wife), is another good option. It's located right between the Hagia Sophia and the Blue Mosque and is appropriately elegant. The interior is a mix of dark woods and marbled fountains.
There are four hamam packages to choose from, ranging from the basic wash and scrub to clay masks, aromatherapy and skin peels!
Cost – costs vary, but you should be expecting a minimum of $25 really
How long should I stay here? A few hours. You can get a massage, drinks, the experience is kind of endless and very relaxed.
Getting there – There are several baths in the city. Check up on your nearest!
Insider Tip: There are separate baths for men and women who must enter separately or come at different times of the day. Men generally are completely naked beneath a bath-wrap which should be worn at all times. Women tend to keep on their bottom underwear under the bath-wrap but not always. Finally, tipping is expected.
Best Time To Visit Istanbul
Well, apart from rather frosty winters, Istanbul enjoys a generally mild Mediterranean climate, meaning you can visit Istanbul year-round!
Most tourists tend to head to Mediterranean destinations like Istanbul during the summer, but it gets hot! You may well be tempted to pick a milder season.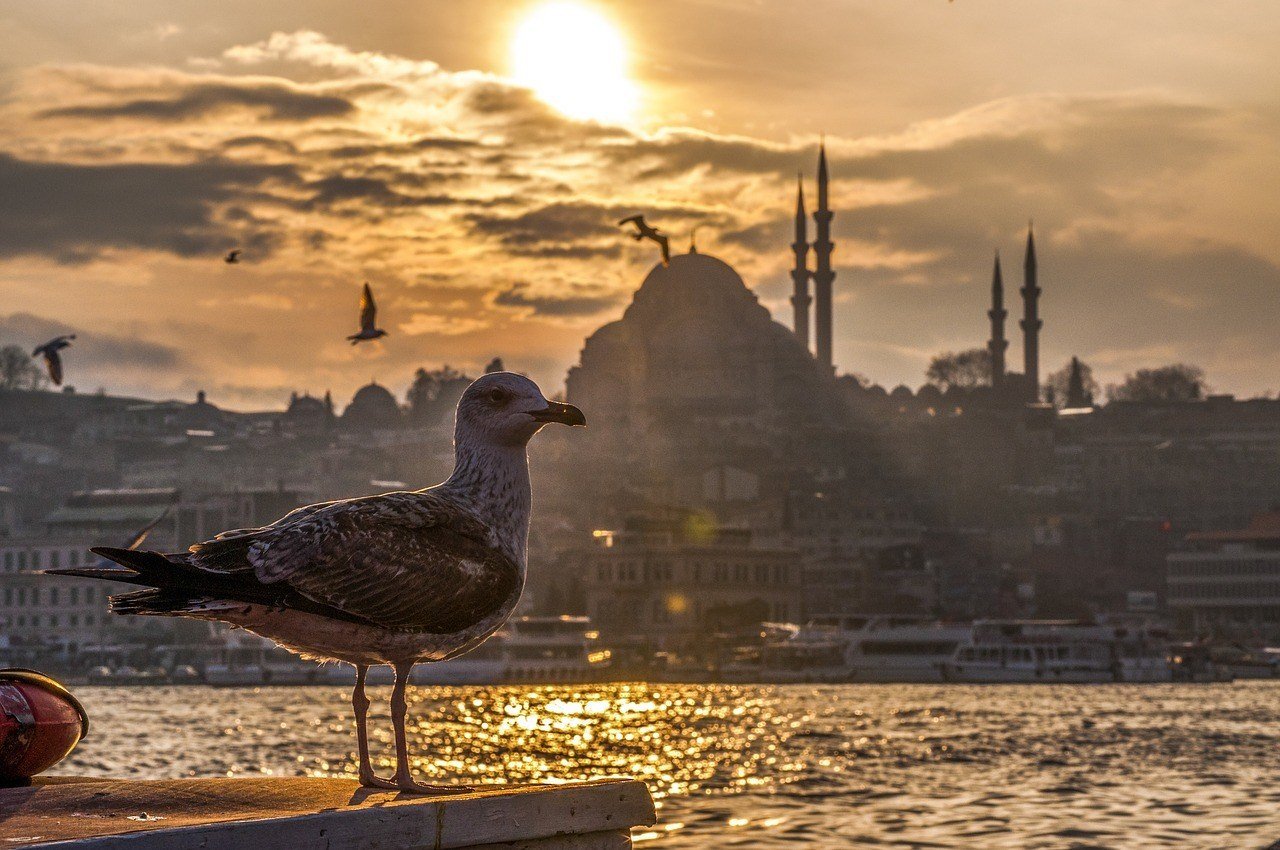 Spring, particularly May, is a great time for visiting Istanbul! The moderate weather encourages sightseeing and the parks are blooming with tulips. For similar reasons, September is another great month to vacation in Istanbul.
Although we do caution you against the extreme summer heat, there are pluses to planning a Turkish itinerary in summer — particularly for culture lovers! The Aspendos International Opera and Ballet Festival brings the arts to the country's magnificent ancient theatres, bringing these ancient ruins to life once more!
| | Average Temperature | Chance of Rain | Crowds | Overall Grade |
| --- | --- | --- | --- | --- |
| January | 9°C / 48°F | High | Calm | 🙁 |
| February | 9°C / 48°F | High | Calm | 😐 |
| March | 12°C / 54°F | Average | Calm | 😐 |
| April | 17°C / 63°F | Low | Medium | 🙂 |
| May | 22°C / 72°F | Low | Medium | 😀 |
| June | 26°C / 79°F | Low | Busy | 🙂 |
| July | 29°C / 84°F | Low | Busy | 😐 |
| August | 29°C / 84°F | Low | Busy | 😐 |
| September | 25°C / 77°F | Average | Medium | 😀 |
| October | 20°C / 68°F | Average | Medium | 😀 |
| November | 15°C / 59°F | High | Calm | 😐 |
| December | 11°C / 52°F | High | Calm | 🙁 |
How to Get Around Istanbul
Getting around Istanbul can be a bit tricky as traffic is truly hectic so make sure you know where you're going and how before you end up in a traffic jam! Fortunately, many Istanbul landmarks are in close proximity so you can walk between them quite a lot of the time.
The metro bus is one of the best ways of getting around. Although it's cheap and the buses have their own lanes to speed up the journeys, there are also numerous stops which mean that the buses are uncomfortably packed!
The metro/tram is generally a better alternative. Istanbul has invested increasingly in the service recently and it's quite efficient.
Taxis abound in Istanbul but be sure to choose taxis with an official logo and get ready to be ripped off. Uber operates in a scaled-down manner in the city but you can also use the BiTaksi app to hail the nearest reliable taxi.
Planning a Trip to Istanbul – What to Prepare
Istanbul actually gets a range of weather. If it's summer though, I'd suggest not packing a ski jacket. It gets haaawt. The winter is pretty chilly here, however, so even though it's the med it's worth packing for cold.
Istanbul was targeted by terrorists on a number of occasions over the last few years and Turkey's latest incursions into Syria will probably make it a target again. However, the odds of being killed by terrorism are extremely low and the fact is that Istanbul is as fact safe for tourists.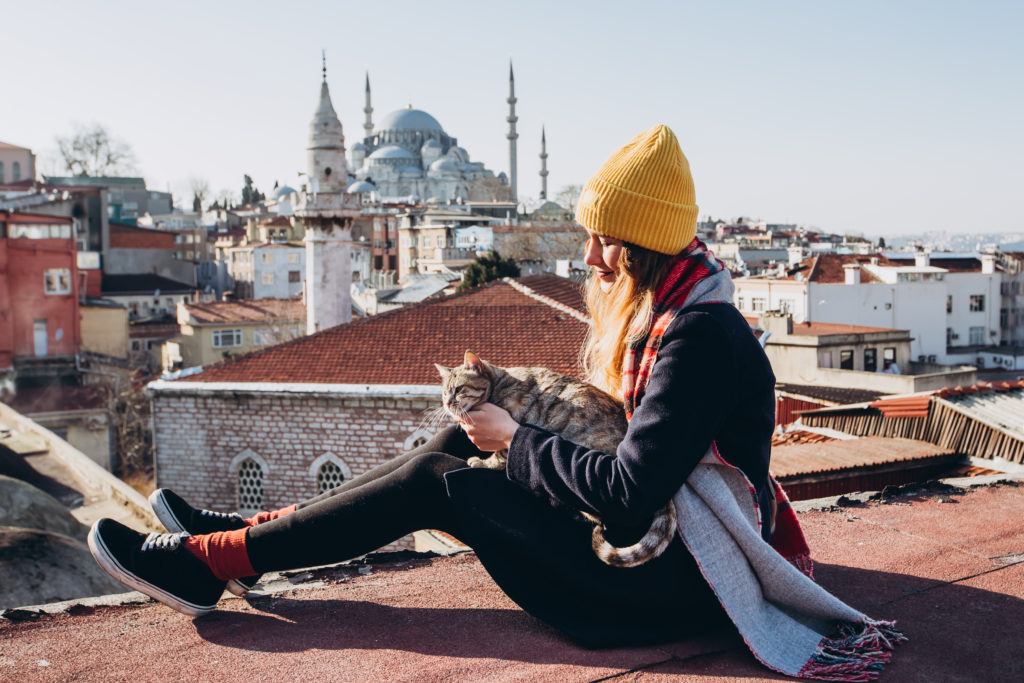 To keep an eye on political tensions or external threats, read your country's travel advisory to stay updated. Bear in mind that some parts of Turkey, such as the Syrian border, are far more dangerous than Istanbul.
Theft and muggings are quite rare for a big city but exercise caution in crowded areas, like the Grand Bazaar. The biggest danger is theft of unattended possessions or pickpockets.
Don't Forget Your Travel Insurance for Istanbul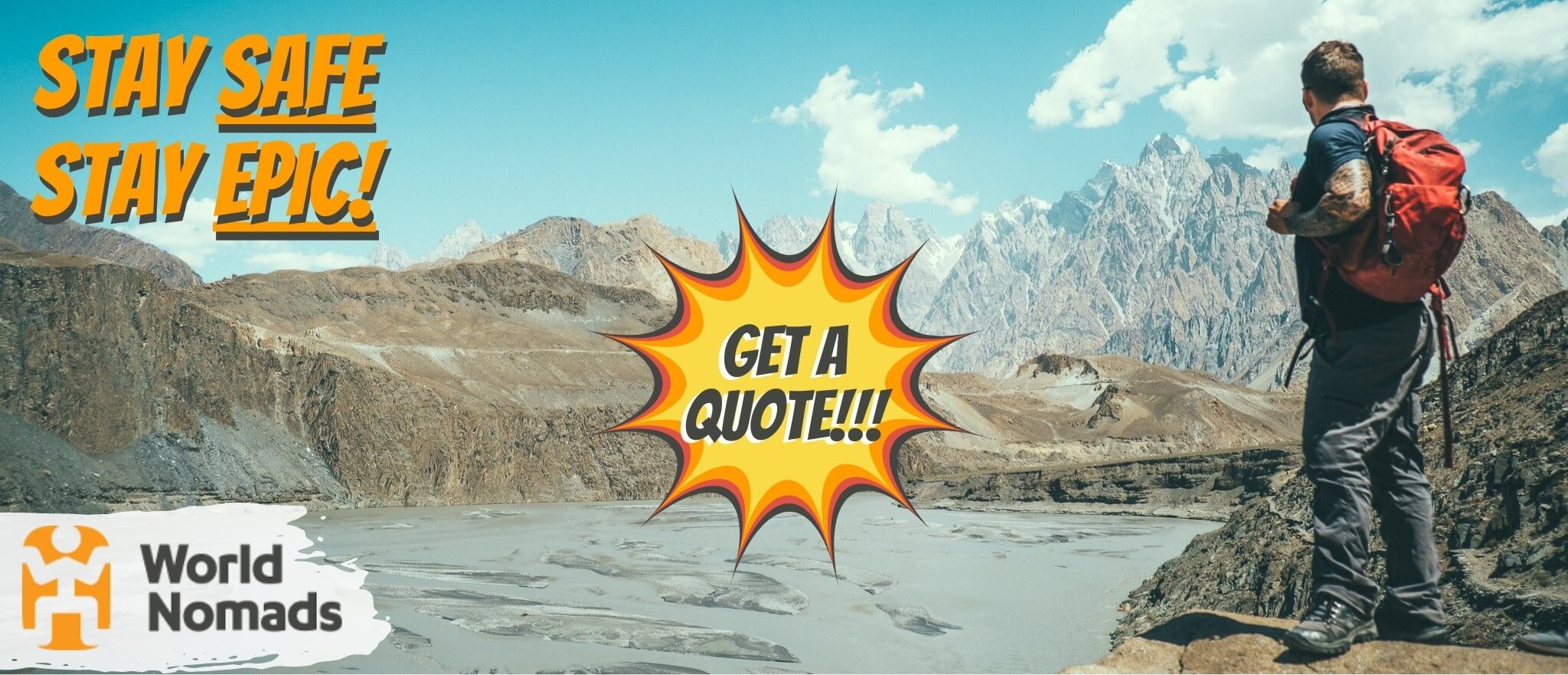 World Nomads' mission is to support and encourage travellers to explore their boundaries. They offer simple & flexible travel insurance, and safety advice to help you travel confidently.
They've been doing it since 2002 – protecting, connecting, and inspiring independent travellers just like you.
Get a quote below or read our in-depth review!
World Nomads provides travel insurance for travelers in over 100 countries. As an affiliate, we receive a fee when you get a quote from World Nomads using this link. We do not represent World Nomads. This is information only and not a recommendation to buy travel insurance.
FAQs on an Istanbul Itinerary
Here's what people usually ask when planning their Istanbul itinerary.
Final Thoughts
From the time it was called Byzantium to its Roman Era as Constantinople to its modern era as Istanbul, Istanbul has undergone many transformations that have left their splendid marks on the city's landscape! A stately city with many spectacular monuments, it's easy to see why so many empires have called it home. You, too, can feel as at ease on a trip to Istanbul with our insider's Istanbul itinerary!
Istanbul may be a labyrinth of imperial palaces and divine spaces but it's also an earthy place of hearty meals and heaped carpets. It would take a lifetime to get close to discovering all of the city's secrets but our Istanbul itinerary will get you as close as possible in a few days!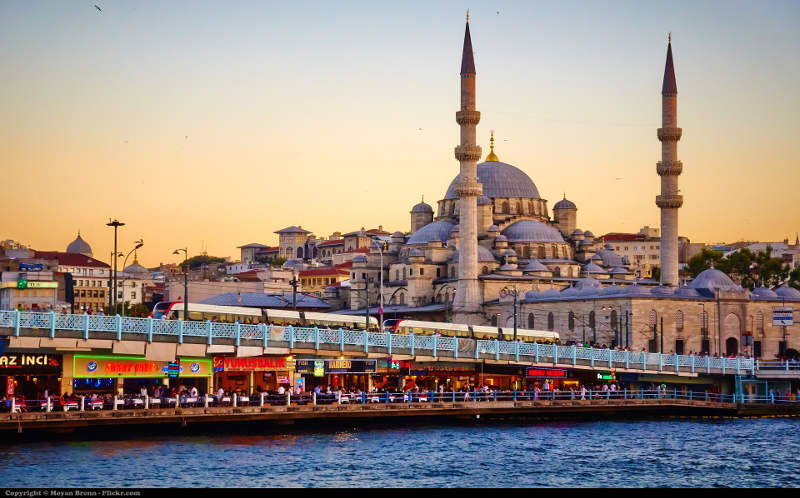 ---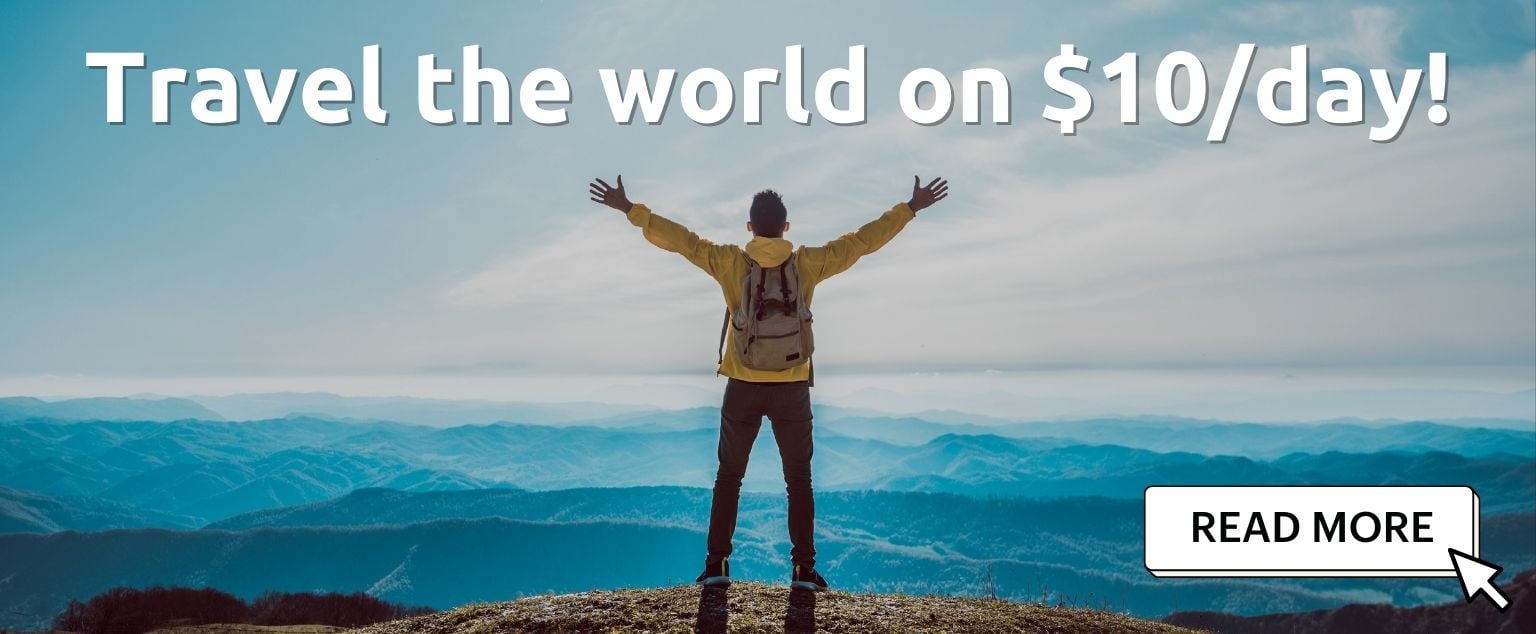 And for transparency's sake, please know that some of the links in our content are affiliate links. That means that if you book your accommodation, buy your gear, or sort your insurance through our link, we earn a small commission (at no extra cost to you). That said, we only link to the gear we trust and never recommend services we don't believe are up to scratch. Again, thank you!