Istanbul is a city that incorporates incredibly diverse cultural and historical influences, along with a vibrant contemporary culture. The stunning mix of architectural styles, from Greek to Roman to Arabic and beyond, make a stunning backdrop to you Turkish adventure!
There is a vibrancy to this city that makes it stand out amongst almost anywhere else I've ever visited, it's somewhere you just can't faily to fall in love with. Thankfully, the Airbnbs in Istanbul reflect that charm and charisma.
Airbnb vacation rentals in Istanbul are of a very high standard and whatever you might be looking for there is something for you. Fortunately for us travellers, they are pretty inexpensive too (unless you're a bit extra and are looking for absolute luxury).
In this article, we will take a look at the perfect Airbnb for any traveller. Airbnb has such a vast range of properties, every taste is catered for. It also doesn't matter if you're a solo traveller searching for a private room in a beautiful apartment near Galata Tower or a large group looking for an entire rental unit near Taksim Square, you'll find what you're looking for below!
If you're looking to make the most of your trip to this unique city, check out the Airbnb Experiences. They are always locally-led and an authentic way to experience the city.
Quick Answer: These are the Top 5 Airbnbs in Istanbul
OVERALL BEST VALUE AIRBNB IN ISTANBUL
OVERALL BEST VALUE AIRBNB IN ISTANBUL
A Cosy city house in Istanbul
> $$
> 2 Guests
> Full kitchen and bathroom
> Perfect location
BEST AIRBNB ON THE ASIAN SIDE OF ISTANBUL (KADIKOY)
BEST AIRBNB ON THE ASIAN SIDE OF ISTANBUL (KADIKOY)
Large apartment with beautiful balcony
> $$
> 2-3 Guests
> 2 bathrooms + bathtub
> Perfect for long term rental
BEST AIRBNB FOR COUPLES IN ISTANBUL
BEST AIRBNB FOR COUPLES IN ISTANBUL
Penthouse Loft with Amazing Views
> $
> 2 Guests
> Free parking
> Island views from deck
BEST AIRBNB FOR FAMILIES IN ISTANBUL
BEST AIRBNB FOR FAMILIES IN ISTANBUL
Relaxing 2 Bedroom with Balcony
> $$$
> 4 Guests (and a baby)
> Fully kitted for kids
> Colorful and fun
OVER-THE-TOP LUXURY AIRBNB IN ISTANBUL
OVER-THE-TOP LUXURY AIRBNB IN ISTANBUL
Exquisite Loft with Stunning Views
> $$$$
> 5 Guests
> Floor-to-ceiling windows
> Huge patio with gorgeous views

Unlock Our GREATEST Travel Secrets!
Sign up for our newsletter and get the best travel tips delivered right to your inbox.
What to Expect From Airbnbs in Istanbul
Istanbul blends modernity with old-world charm. You won't find campsites and cabins here, because space is sparse and therefore well-used. Rather, expect well-laid out apartments, lofts, and the occasional townhouse.
Airbnbs in Istanbul have generally been redone in a beautiful and charming way. They are often in very old buildings because Turkish architecture has been beautifully preserved!
The city is approximately three-thousand-years-old. While the apartment buildings and houses are nowhere near that age, it does mean that they don't often have elevators installed. TBH though, we like the authenticity, though my knees aren't as keen! The chance to work off the incredible Turkish food is appreciated as well!
Knowing where to stay in Istanbul is essential for a successful trip, as the city is pretty freaking massive! The many different neighbourhoods offer different vibes and attractions.
Large Loft and Penthouse Overlooking the City
Lofts and penthouses provide you with an unrivalled view of this incredible city. From some, you can even see Galata tower from your window or balcony.
There is nothing better than sipping on your morning coffee while looking out at one of the world's most stunning cities. Many of Istanbul's Airbnb lofts and penthouses have floor to ceiling windows, or cute little balconies which is. a bonus.
Istanbul lofts are particularly large and many can accommodate up to four guests. So you will be sure to have a decent amount of space wherever you pick and unlike many places a flat can still house a small group.
The lofts are generally not aimed at the solo traveller. Instead, the spaces are more suitable for a romantic retreat or a getaway for a couple of besties.
Most lofts on Airbnb have a full kitchen so that you don't have to be eating out at every meal, though Turkish food is absolutely amazing anyway. Other common amenities include WiFi, heating, and laundry facilities, which makes for an easy, stress-free trip!
Entire House in the Tourist Centre
Airbnb houses in Istanbul are generally stylishly renovated. While simultaneously being carefully preserved in order to keep Turkey's rich history intact!
The blend of modernity with a charming history is the most unique aspect of Turkish homes. You'll generally find a wooden staircase, sumptuous living areas, and bare brick walls.
If you have a large travel party, then a house might be the perfect option for you. Houses in Istanbul are generally multiple stories and can fit up to twelve people in their comfortable rooms.
If you're backpacking Istanbul in a group of just two or three, but you want to feel at home in Istanbul, you are also covered. There are also some smaller houses as well.
Taksim is perhaps the best area to stay in Istanbul as there are many wonderful options there and it's such an amazing area. The neighbourhood is tourist-orientated and very popular with great transport connections.
Whatever you're after, you'll find it amongst Istanbul's Airbnb rentals. Whether that might be the stunning architecture, gorgeous restaurants, vibrant nightlife, or family-friendly activities. An entire rental unit is the perfect place for your group.
Authentic Turkish Private Apartment
Istanbul's Airbnb apartments are luxurious, well-stocked and ideally positioned in the best buzzy areas. There are so many wide-ranging options, you can get anything you're looking for when getting a beautiful apartment in Istanbul
There are teeny apartments, work-appropriate apartments, and ones for large groups of friends or family. There's basic, opulent, or somewhere in between! There will always be an Airbnb in Istanbul that embodies your ideal holiday accommodation!
Many apartments have artistic or authentic touches to ensure that you feel like you're in Turkey, even when just seeing the world from your bed. Others are beautifully decorated in a modern and absolutely gorgeous fashion.
You'll find a gorgeous apartment in most areas of the city, but the best Airbnbs in Istanbul are near Istiklal street! Here, you'll be right by one of the most famous avenues in Turkey and can get to all of the best attractions easily.
You'll always find a great apartment in an unbeatable location right in the city centre where Galata Tower and Taksim Square will be minutes away from your door. You'll find the best restaurants and bars a short walk away from your lovely apartment.
However, there are many amazing districts and sights to see in Istanbul where you'll also find yourself a beautiful apartment too. So you cannot go wrong, wherever you decide to stay in the city.
Why Stay in an Airbnb?
There are so many reasons to choose to stay in an Airbnb, but we'll outline some for you. Just in case you need a little persuading.
Local Experience: One of our favorite aspects of an Airbnb stay is that these spaces are created by individuals. They will always have a more local feel to a hotel, because they were made with love by people with individual tastes and preferences.
Unique Properties: You can search for anything that takes your fancy. You can find a loft, house, apartment, hostel, or any other kind of property that exists in Istanbul. You can also look for specific characteristics, like a jacuzzi, a sauna, a gym, or important safety features. Istanbul Airbnbs have it all.
Staying Long-Term: If you choose to turn your vacation into more of a lifestyle, hosts can offer you long-term discounts. Also, staying in accommodation that includes comforts like a full kitchen and laundry facilities will make a long stay much more affordable and comfortable.
Affordability: Airbnbs are often cheaper than hotels of the same quality. Also, you can easily look at places in your specific budget, and find places that are of better quality, or in a more desirable area than what you would have found when just looking at hotels or hostels.
Airbnb Experiences: Airbnb has unique and authentic experiences in Istanbul that can really deepen your experience of Turkey. We'll explore our favorites more later on, because they really add a unique aspect to any vacation.
The 15 Top Airbnbs in Istanbul
Ready to book some of the best accommodation options in Turkey? Here's our pick of the best Airbnbs in Istanbul, listed and reviewed for you to select your favourite.
$$
Full kitchen and bathroom
This light and airy entire rental unit is perfectly situated in the heart of Taksim and sleeps up to four guests. It's perhaps the best Airbnb in Istanbul, especially given its fantastic location. It's a great apartment within walking distance of Taksim Square and the Galata Tower.
It's just a few minutes walk from the subway, so you can easily travel throughout Istanbul. As fascinating as Taksim is, there is a lot more to see in this ancient city and it's all accessible from this amazing location!
There's a fully equipped kitchen, dishwasher and laundry facilities as well as air conditioning, smart TV and free parking.
Many travellers overlook the vibrant Asian side of Istanbul and I'll tell you right now; that's a big mistake because it's an awesome location. This entire rental unit is just around the corner from the best bars, restaurants, and grocery stores in the happening Kadikoy neighbourhood.
$$
Central Location in Kadikoy
4 Guests
Perfect for long term rental
The Kadikoy neighbourhood is one of Istanbul's coolest areas. If you want to truly experience what it's like to live like a local in Istanbul, this spacious, bright, third-floor apartment provides the perfect base.
Everything you need is here for a longer-term stay (if you are a digital nomad). The kitchen is well stocked, there is a big fridge and washing machine. There are multiple places to work and the internet works better here than it did in other Western European city apartments I have rented in the past! My favourite part of the apartment is the sunny balcony, which faces a green garden area filled with big trees and flowers.
Even though the apartment is located directly in the heart of Kadikoy, it still has a peaceful vibe and street noise isn't a problem.
It's in a convenient location with public transport options nearby include the bus and ferries, making it super easy to move around or get to some of the main points of interest on the European side.
---
Psst…
---
This double room is perfectly located within walking distance of the ever-popular Cafe de Noix and Babel Cafe, so you can enjoy the cafe culture of Turkey. If not, then grab a takeaway and return to the apartment to sit on its balcony and sun in peace!
2 Guests
The space is warm and inviting
If you're wanting to comfortably experience Istanbul, but you're a little strapped for cash or prefer to spend your budget elsewhere, then this is the spot for you.
This Airbnb offers a private room and bathroom in an apartment, unlike a shared bunk bed in a hostel dorm.
There is a full shared kitchen, so you can further your resources by cooking at home. Though we do suggest that you get in a little Turkish street food when you can!
This home is away from the noise and bustle, it might be in a quieter area but it's still a great location close to Besiktas, Mecidiyeköy and Taksim Square.
Is This the Best Travel Pack EVER???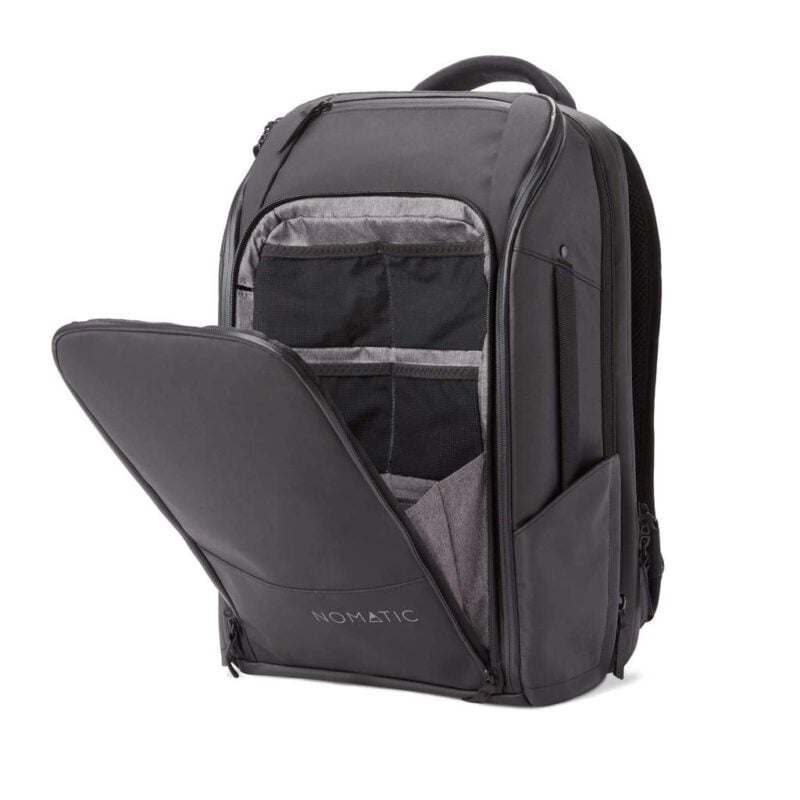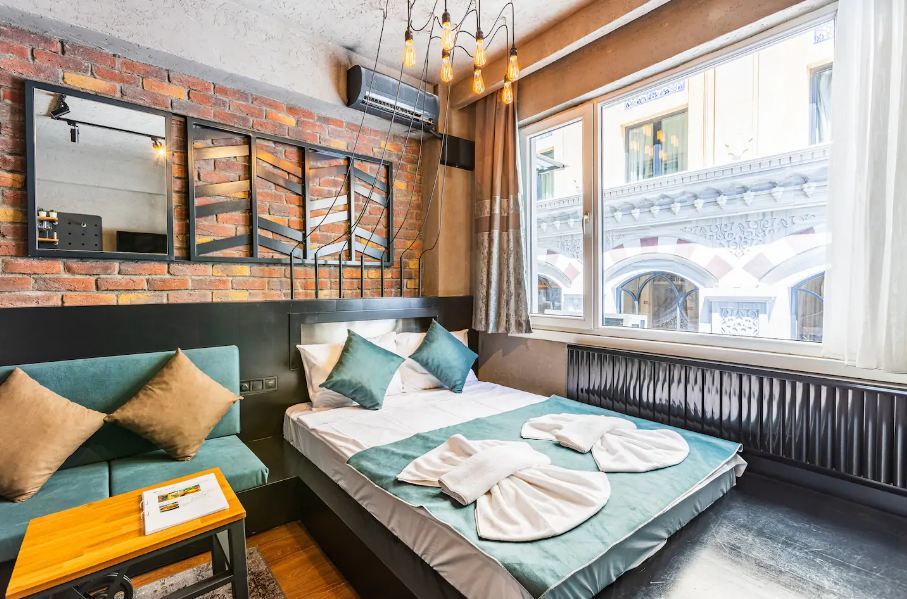 2 Guests
Fantastic Location
This gorgeous loft is stylish and has plenty of amenities to ensure you're comfortable for a short or long-term stay. It's small but cosy and it's ideally suited to a couple.
You'll be perfectly situated to explore the Old City, and it's within walking distance of Sultanahmet Square, the Basilica Cistern and the Blue Mosque! It's literally in the perfect location to see all the main sights.
However, you might find it difficult to leave this tasteful, insta-worthy apartment and the confines of its comfy bed. When you do you can even cook tasty meals right there or order room service! Just remember to drag yourselves out because you really are in an unbeatable location!
2 Guests
Island views from deck
You will feel right at home in this comfortable loft in an amazing location. It is located in a quiet suburban area, but with easy access to public transport, so that you can be right back in the hub whenever you feel like a little exciting chaos!
The penthouse is furnished with homelike comforts and offers a separate living room and bedroom. There's even a work desk where you can skype family at home, or do a little work. You can admire the views from this great location overlooking the Princes Islands right from your laptop!
Couples can cook together in the kitchen and then take their meals out onto the deck for a quiet, scenic dinner. There's a private entrance for guests and an elevator to get you up to your accommodation.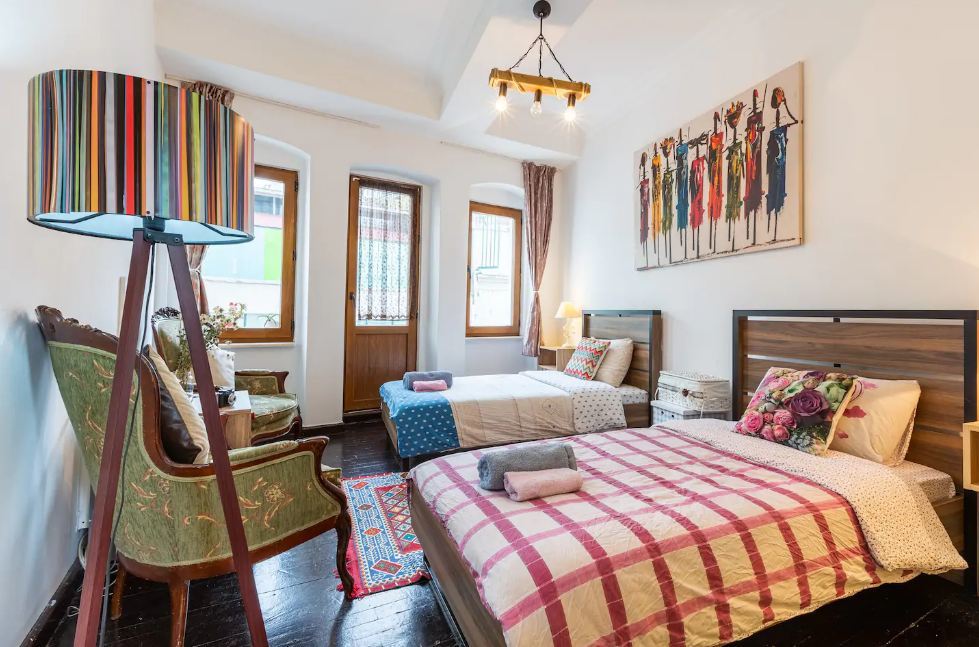 4 Guests (and a baby)
Central Location
It isn't always easy to find family-orientated accommodation in this city of culture and history. But if you have children and a baby with you, we know you will want a safe and entertaining space for them.
This apartment is in a great location just a stone's throw from Galata Tower and within walking distance of Taksim Square. It's super easy to explore the city from here!
It's fully equipped for your family with a crib, baby bath, changer, children's books and toys, and even table corner guards, it could not get any less stressful! The owner is even equipped with babysitter recommendations!
The safety features are also top-notch, and there is a first-aid kit provided. So get ready to relax, because your children will be happy and healthy here.
$$$$
Floor-to-ceiling windows
5 Guests
Huge patio with gorgeous views
If you're looking for the absolute best of everything during your stay in Istanbul, this idyllic penthouse is it. This gorgeous, spacious loft with views towards the sea is pricey but dreamy.
The interior features the latest technology, tasteful Swiss furnishings, and marble bathrooms. There are even motorised shades over all the windows so you can sleep until you're good and ready for the day.
The living area and the huge terrace are perfect for entertaining. There is a Sunsail shade above comfortable sofas to keep you cool. The terrace even has a large wooden dining table for dinners during warm evenings. We absolutely love the luxurious atmosphere here! What's even better is the great location within walking distance of public transport.
$$$
Spacious, beautiful loft
6 Guests
Galata Tower a stone's throw away
With 19th-century frescos having been painstakingly restored throughout the spacious loft, you will be transported through time. This loft is so historically gorgeous and unique that it was featured in Art Home Magazine in 2017!
To complement its historical authenticity, there are completely modern amenities. A dreamy kitchen and modern bathroom make this space easy and comfortable, not just beautiful.
This loft is also suitable for children, they can be entertained by children's books, toys and cable TV. There's even a crib, to make it perfect for new family members.
The Beyoglu neighbourhood is also a great location with trendy vibes and you'll find everything you might want a short walk from your door. It's also not far from Taksim Square.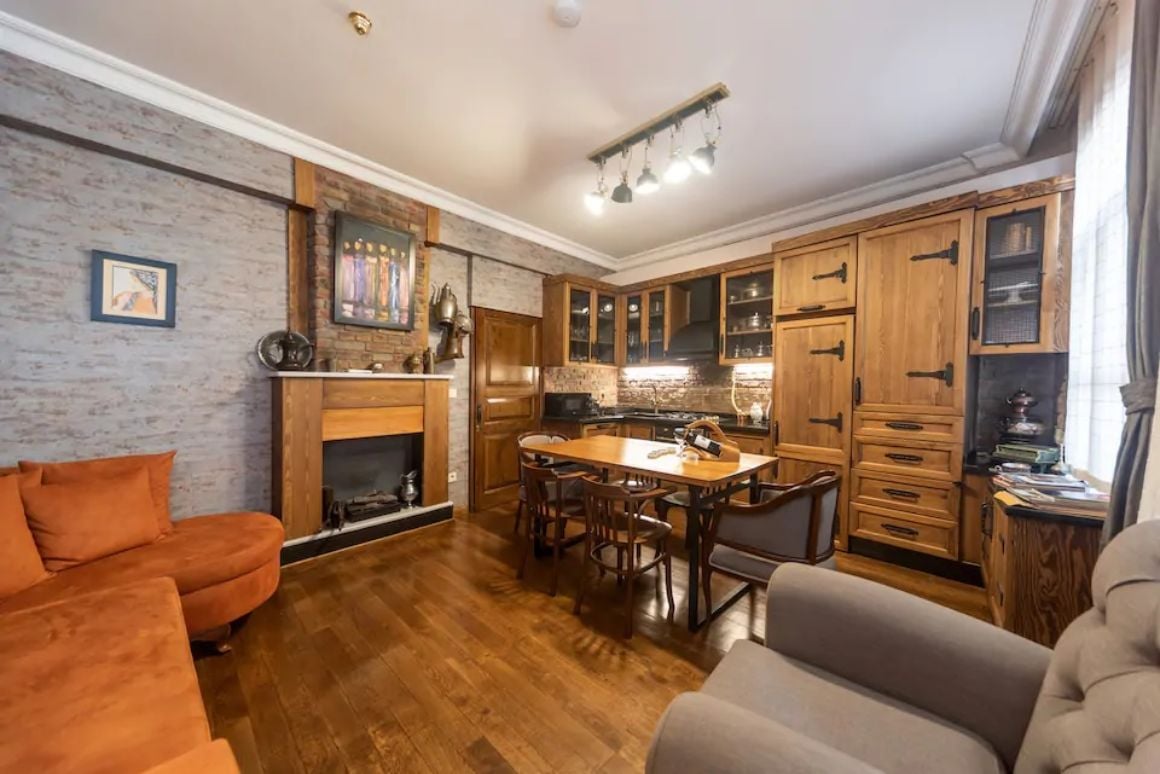 $$
Large living area to hang out in
This 2 storey, historical house reflects traditional Ottoman architecture and has been in the same family since the 1800s. Its recent sympathetic restoration means it retained its features whilst gaining all the modern comforts you'd ever need.
So grab a couple of mates, or your whole family, for a living experience that is as much of an adventure as your explorations of the city.
It is perfectly situated in the tourist district, right on Istiklal street. So, while you will feel like you're living in a bygone era already, you'll easily be able to explore everything else this ancient city has to offer.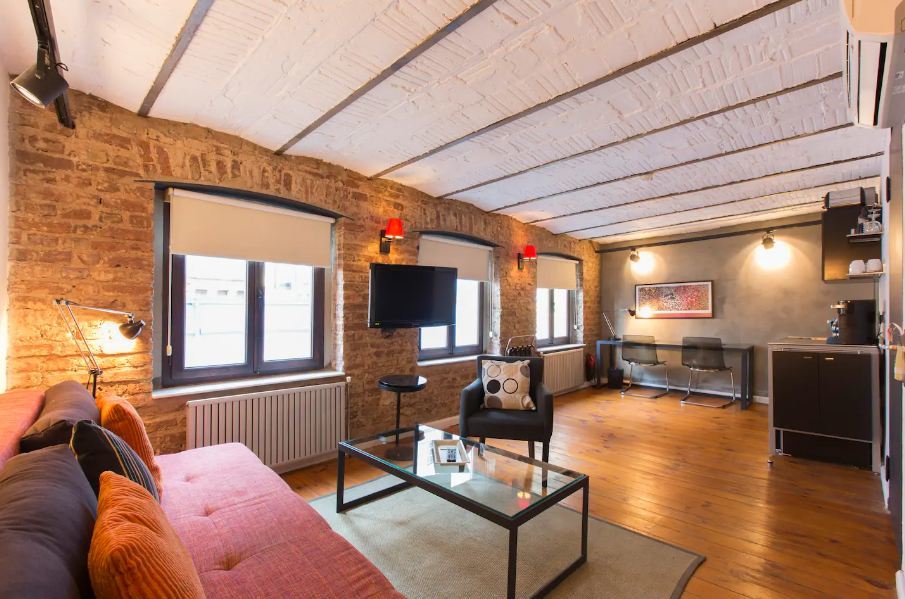 2 Guests
Warm and comfortable
We know that not everyone wants to jump into the exciting, chaotic world of public transport within Istanbul. But even if you're fortunate enough to have a car, this city's accommodation is generally not suited to parking.
So here's a lovely apartment with a wonderful location, and free parking is thrown into the bargain. This private apartment offers great value for its location and amenities. If you're only spending a weekend in Istanbul, this should be your go-to home.
The apartment itself has a warm atmosphere, with designer touches. It's just two blocks from the busyness of Istiklal street, but that small separation makes all the difference for peace and quiet.
Perfect Short-Term rental for Digital Nomads | Bright and Central
$
Laptop-friendly workspace & WiFi
2 Guests
Ideal for long or short stay
This artistically rendered apartment is right in the heart of Istanbul. It's just seconds away from the famous Istiklal street so you won't find a more ideally-placed space. You'll be just out of the thick of it, while able to either enter or escape the vibrancy at the drop of a hat!
Spend the time you're not exploring enjoying the fast wifi and being productive at the laptop-friendly workspace. You can keep your caffeine intake up thanks to the small kitchenette too.
We also love how inexpensive this pretty little apartment is. So you can afford to extend your stay for as long as Istanbul holds your interest. Which we expect could be forever.
Best Airbnb in Istanbul for Nightlife | Stylish Studio Flat
4 Guests
Gorgeous designer studio
This stylish apartment is minutes away from popular bars like Divan Brasserie and Ravouna 1906 on the ever-exciting Istiklal street. The apartment is perfect for fun pre-drinks with your friends before you hit the town!
You'll also be able to safely walk home in the early hours. We also love that you won't have to walk up stair upon stair to get to the apartment when you've had a few, just hop in the elevator.
Don't worry about being too hungover to explore your gorgeous area in the morning, as there is a sauna in the apartment. So you can just sweat it out in the morning and then seize the day.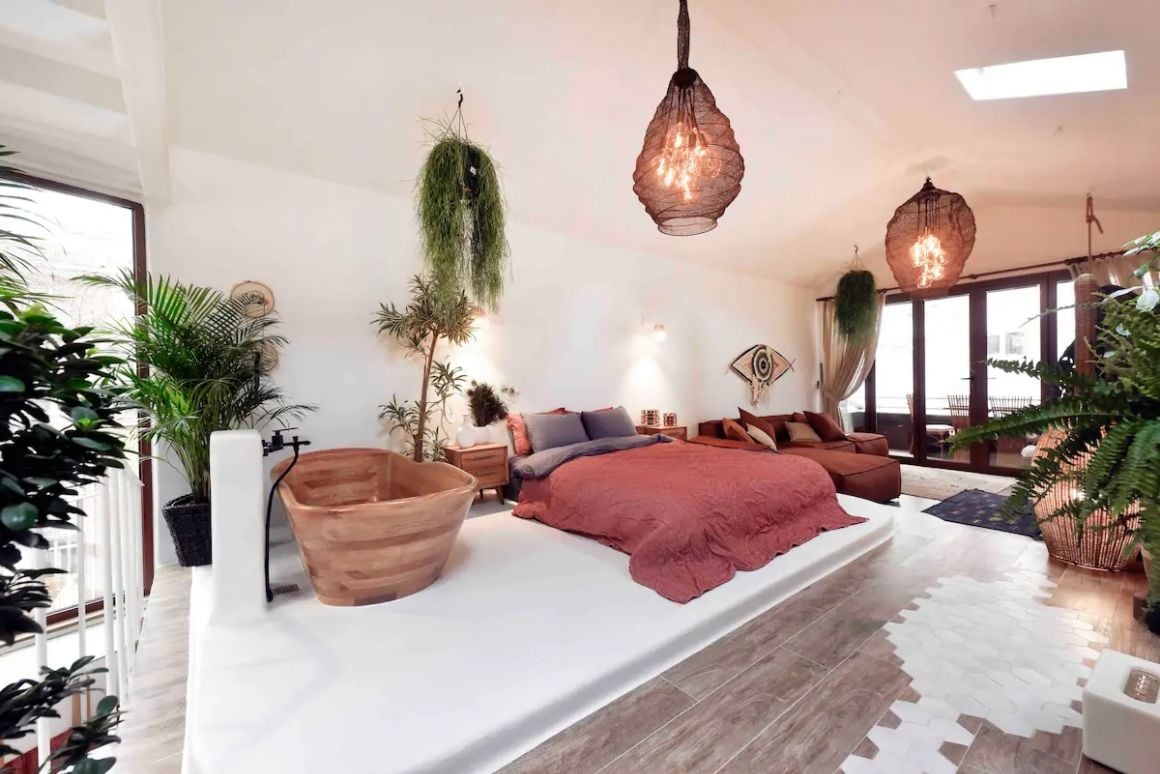 3 Guests
Featured in Marie Claire
It is clear from the moment you walk in that this space is a passion project. It's been created with love in an exclusive boho style and is filled with atypical plants from around the Mediterranean coast.
The tropical and natural vibes created by the plants add a peaceful ambience to the space. The huge, kitted-out kitchen means that you never have to leave the comfort of the house when you have reasons to stay in.
But since this house is in upscale Nisantasi, you might want to get out to try the gastronomical delights of the area, perhaps at Bosphorus Terrace Restaurant.
4 Guests
Incredible, detail-orientated loft
This unique loft will lodge itself into your heart immediately. Every inch of it is inspired and creative so you'll feel like you're stepping into your favourite painting.
In what is every foodie's dream kitchen. You can create meals while rightfully pretending you're on a stylish cooking show or try out your mixology skills for your guests (or just yourself).
The location is just as ideal. You can easily explore the whole of the Old City, and meander down peaceful Kumbaraci Street while looking for the perfect cafe.
So if you're looking for stunning accommodation, this could be the best Airbnb in Istanbul for you!
$$
Projector screen and sound system
7 Guests
Incredible shared spaces
If you've ever dreamed of the ideal vacation with your best mates, this would be the setting. To share a space like this with your friends while in Istanbul… well, it just doesn't get much better than that!
Imagine making tapas and cocktails in the downstairs kitchen (yes, there's two), while listening to your favourite tunes. Perhaps eating outside in the garden and then choosing a film to watch in the glass-ceilinged lounge.
If you want to hit the town next, the Cihangir neighbourhood is ideally placed for all sorts of adventures.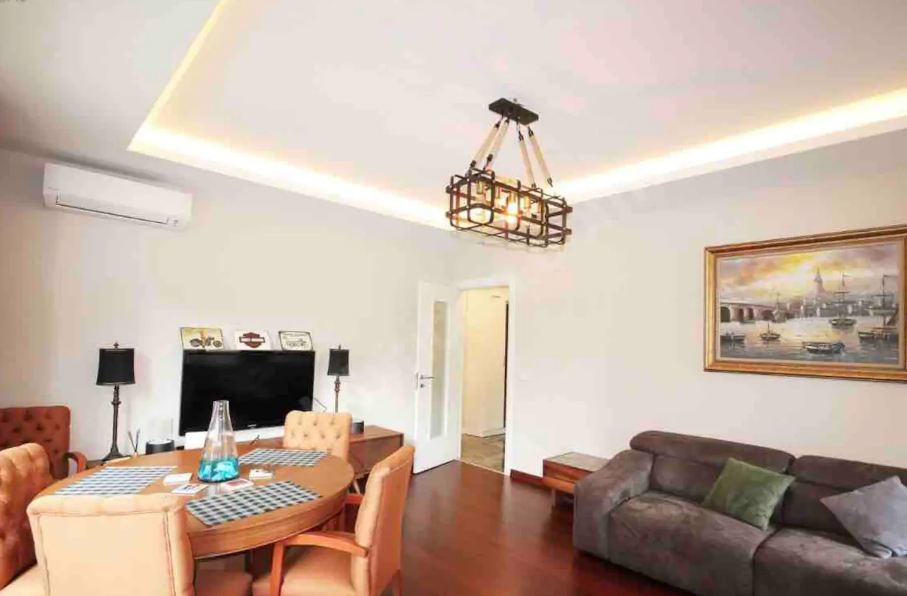 3 Guests
Quiet neighborhood near the bustle
This first floor flat is super accessible to anyone. There is an elevator so it's wheelchair friendly. There is also a disabled parking spot, a well-lit entrance, and wide doorways and passages.
So the stress of access is completely removed from your stay. It is also a minimalist, stylish flat that is well equipped for your comfort, so you won't be compromising on anything important to you!
The apartment is located on a quiet side street near the popular Bagdat street. Which has some really wonderful restaurants, such as Brasserie Noir and Kofteci Sukru.
Top 5 Airbnb Experiences in Istanbul
One of our favourite aspects of Airbnb is that the spaces reflect individual and unique tastes and traits. Airbnb gives you direct access to local flavours. Which is what we love about their experiences too.
When travelling to a new country or city, you always want to do at least one thing that is specific to that space. And which you can do nowhere else. It adds so much value to your travels.
Airbnb provides authentic local experiences that differentiate your trip from the tourist classics. So make your adventure more memorable, and get stuck into one of these Istanbul Airbnb experiences!
Whether it's floating along the Bosphorus, drinking unique cocktails with new friends, or really getting into the food culture of Istanbul, we expect it'll end up being the highlight of your vacation.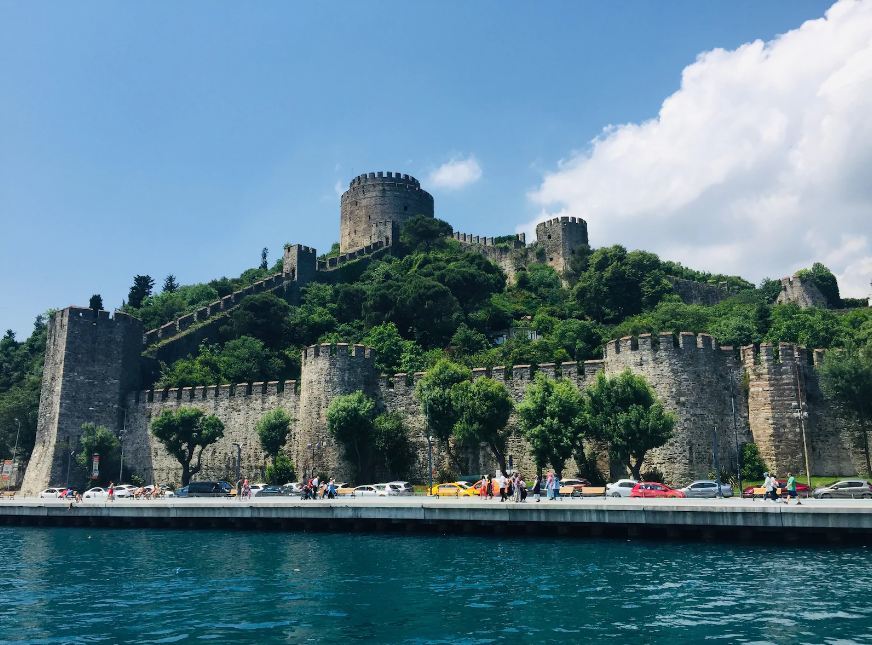 $42/person
4 hours
Up to 10 guests
Try something different with a local breakfast experience and a boat tour that passes some of Istanbul's most incredible coastal attractions and sights.
This tour will begin with a delicious local Turkish breakfast in one of Istanbul's most popular breakfast streets. You'll meet at the Naval Museum in Besiktas, a central location that's easily accessible.
Getting background knowledge of what you're marveling at is such a valuable addition to any tour, and this local guide really knows it all. This tour caters to anyone who is interested in seeing more of this unique city and its historical richness.
At the end of the tour, you will be dropped off by Istanbul's oldest kebab stand, so that you can ascend to heaven right there and then. It's mind-blowingly delicious!
$39/person
4 hours
Up to 8 guests
We know that sometimes holidays can be too inactive, so this is a great way to shake things up. You'll canoe with a friendly and knowledgeable guide leading the way and will be provided with a traditional Turkish breakfast and energy bars to keep you happy and energised!
You can hop out into the Bosphorus, which is one of the clearest waters in Istanbul. It's great for a cool down and a little swim stop.
This tour allows you to experience the breeze, smell, and beautiful views of Istanbul's Asian and European side. It's perfect for a solo traveller, the whole family, or a group of friends.
This unique experience will allow you to get away from the busyness and sometimes seemingly inescapable tourist traps. You can see the city from a unique perspective, while also getting to have some fun in the sun.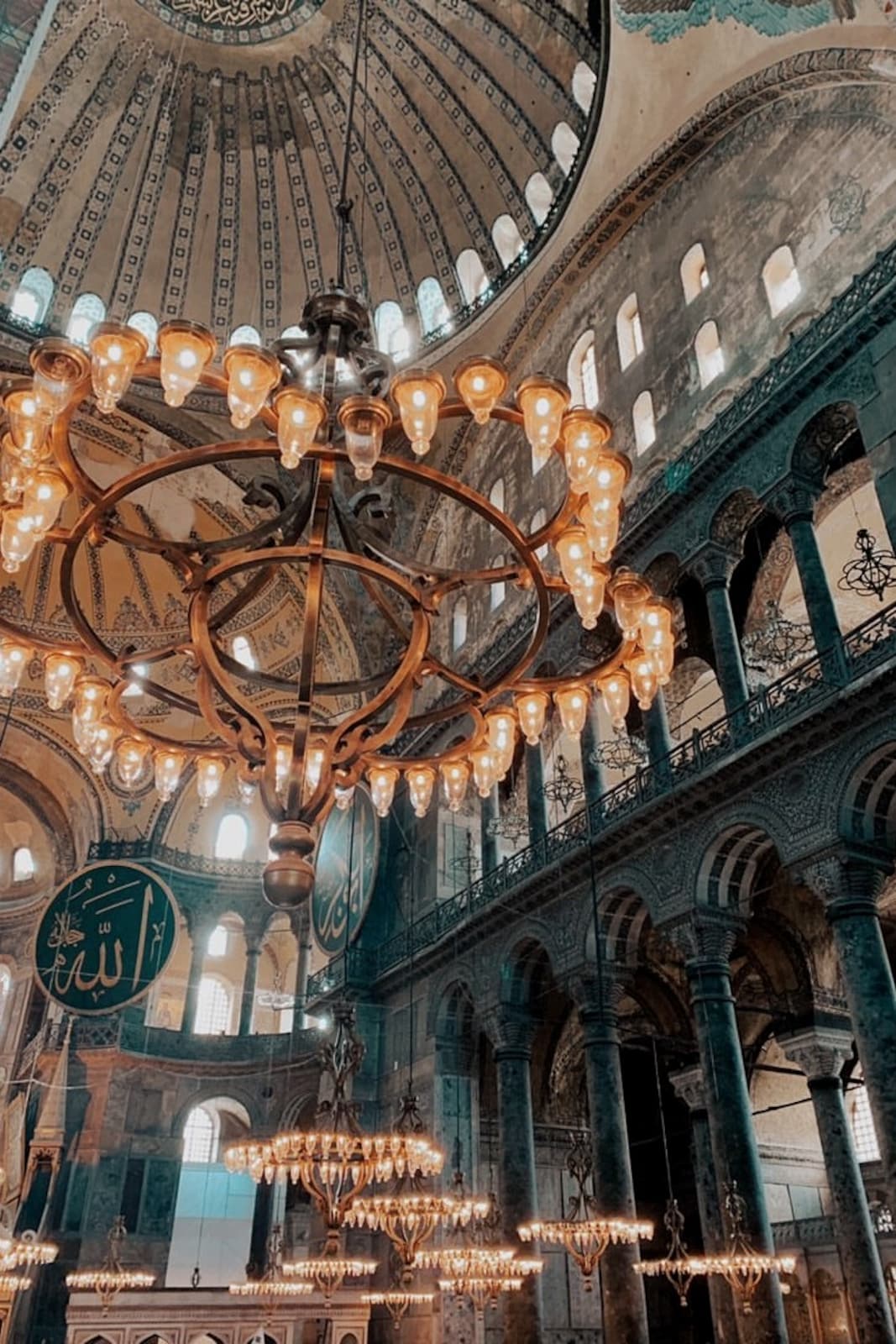 $41/person
7 hours
Up to 6 guests
This intimately small tour explores all the best that Istanbul has to offer.
It is clear, at first glance, that one could not see all the wonders of Istanbul, even if you had a year to explore!
Which is why we love this tour so much. It takes you through the most memorable and exciting spots, so that you won't feel like you missed out on anything too incredible to skip.
You'll meet with your local guide at Sultanahmet Tramway Station. The tour is customised to the guests interests, so you don't have to visit things you're not interested in.
Some of the sights are the famous Hagia Sophia Museum, Topkapi Palace, the Grand Bazaar, amongst others. Click the link to see the full tour itinerary.
This tour is created for those who want to soak up Istanbul's incredible culture and history.
Tip: if you're looking for a shorter tour, try this one.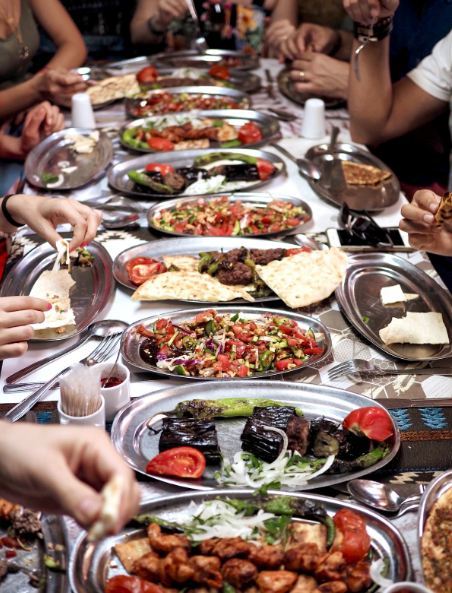 $57/person
5 hours
Up to 8 guests
Though Turkey is world-renowned for its culture and history, its food might still be its most widely popular attribute. All over the world baklava and kebabs are beloved.
So if you've yet to try one, or if you are interested in authenticity in these and many other incredible Turkish foods, we seriously recommend this tour. The food is prepared by people who have been doing this for decades!
You won't just get to stuff your face with the best, you'll also explore the Grand Bazaar, Blue Mosque and Hagia Sophia like a local. Plus indulge in a Turkish coffee tasting. Dreamy.
We suggest fasting the day before because you'll want to be your hungriest self for this adventure.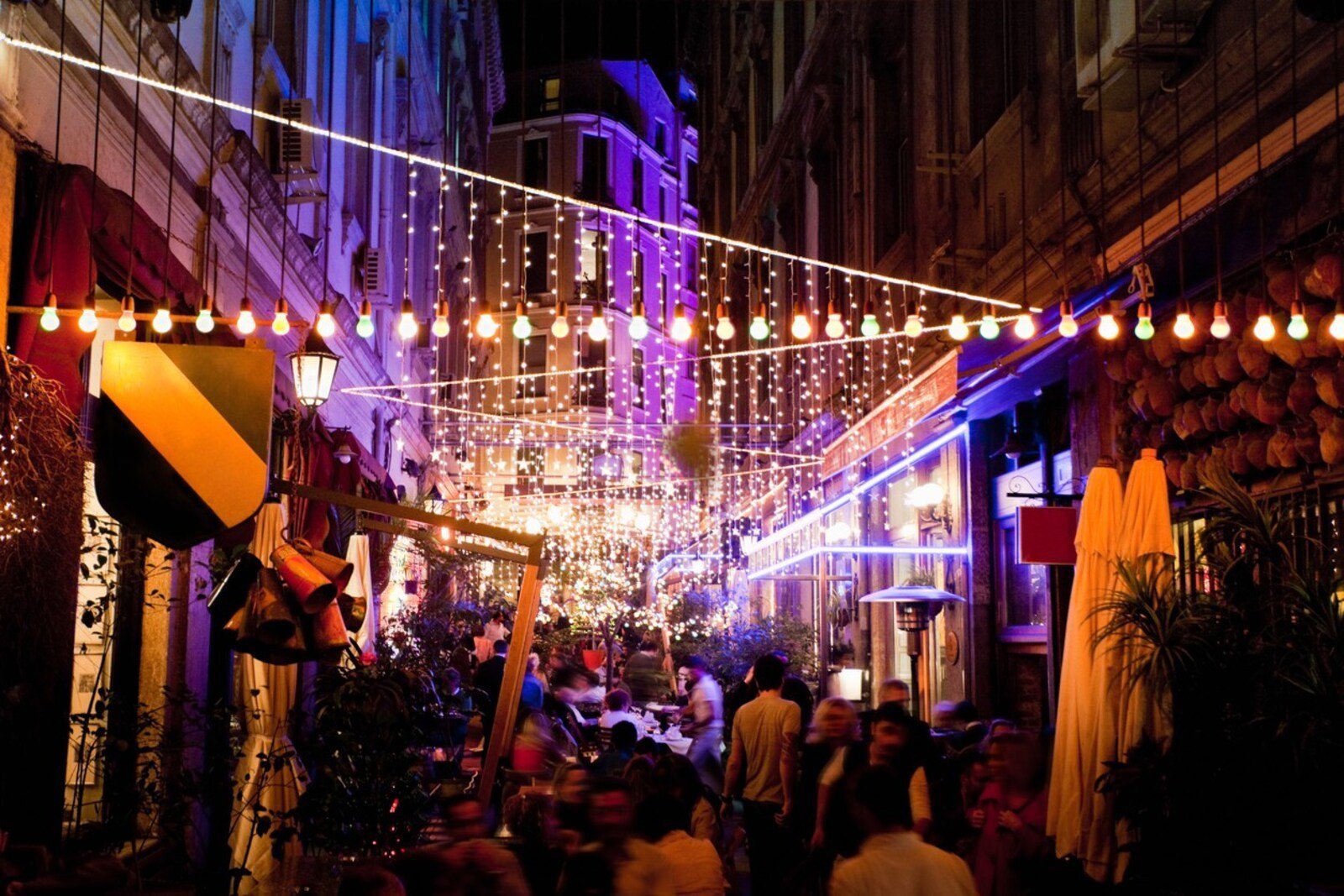 $37/person
5 hours
Up to 10 guests
Explore and experience Istanbul's nightlife like a local with guides that know all the best spots. The neighbourhood that you'll be exploring is Besiktas, which blends luxury, history, and nightlife with a distinctly local vibe.
This tour is only for over 18's, as drinking is the aim of the game! You will share a welcome drink and get to know your group. Then head to a hidden cocktail garden for unique Turkish cocktails.
Next, you'll explore Akaretler and listen to live music while sipping on more cocktails. By this time you're expected to be good and buzzy, and you'll then head to a club to party away the rest of the night. We're jealous!
Don't Forget Your Istanbul Travel Insurance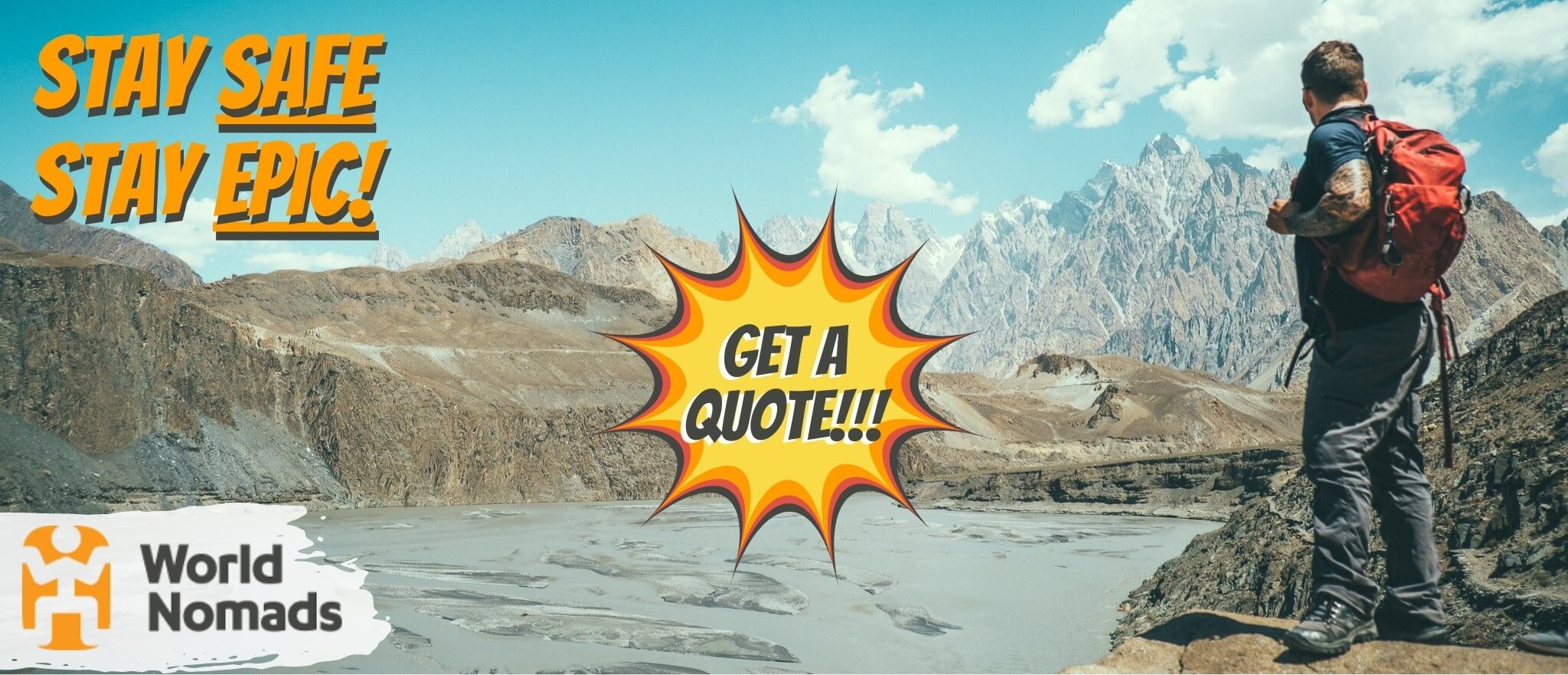 World Nomads' mission is to support and encourage travellers to explore their boundaries. They offer simple & flexible travel insurance, and safety advice to help you travel confidently.
They've been doing it since 2002 – protecting, connecting, and inspiring independent travellers just like you.
Get a quote below or read our in-depth review!
World Nomads provides travel insurance for travelers in over 100 countries. As an affiliate, we receive a fee when you get a quote from World Nomads using this link. We do not represent World Nomads. This is information only and not a recommendation to buy travel insurance.
Final Thoughts on Istanbul Airbnbs
Istanbul is an incredibly rich and diverse city, and the Airbnbs found there to reflect that. They are generally very well situated in the best, most popular neighbourhoods in the city, which we love.
The quality of Turkey Airbnbs is very high, and most get very high ratings from guests. You might have to climb a flight or two of stairs to get to your loft or apartment, but it's always worth it.
And as many of the best Airbnbs in Istanbul have uniquely Turkish aspects to them, and many local details, staying in gives you an even better experience of Turkish culture!
So pack your bags and get ready for the adventure of a lifetime. Don't forget to get Travel Insurance if you're taking a trip out of your home country! Stress-free travel is what we're after.
---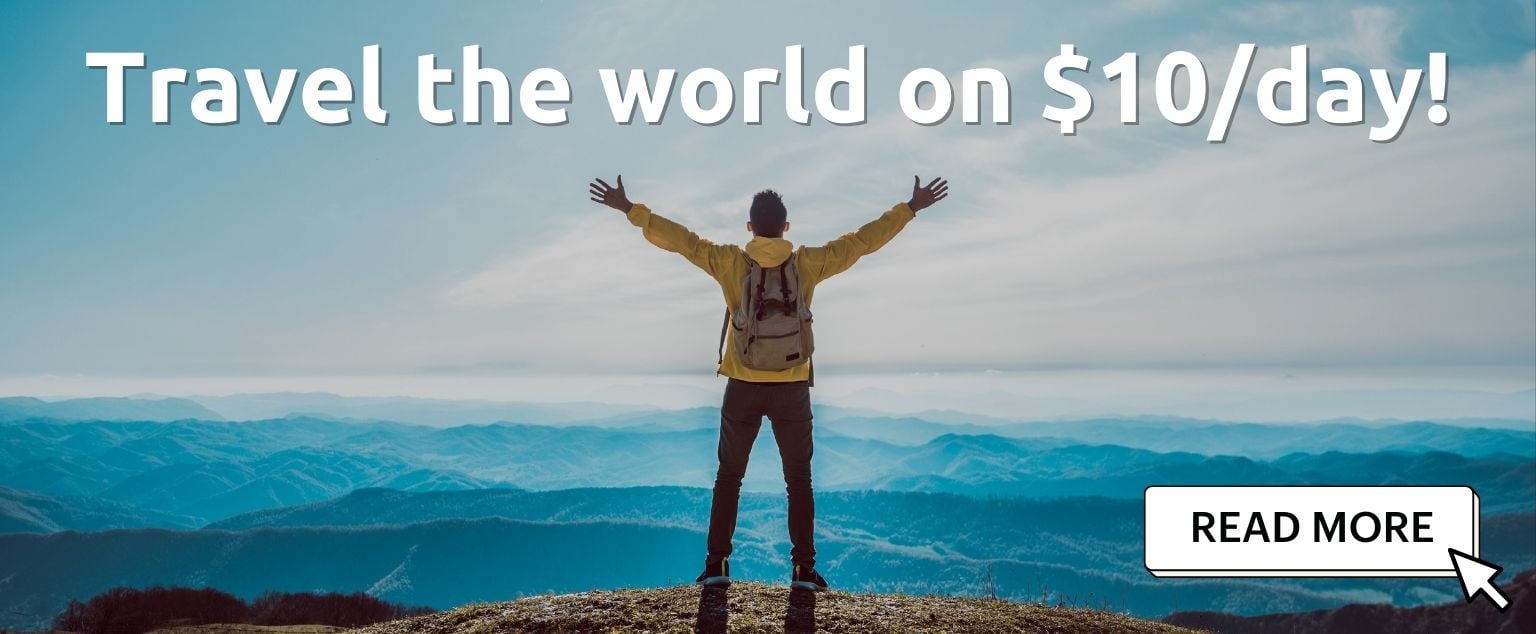 And for transparency's sake, please know that some of the links in our content are affiliate links. That means that if you book your accommodation, buy your gear, or sort your insurance through our link, we earn a small commission (at no extra cost to you). That said, we only link to the gear we trust and never recommend services we don't believe are up to scratch. Again, thank you!