Historically, Istanbul is one of the most important cities in the world. Lying between the two continents of Europe and Asia, Istanbul connects the eastern and western world and is the cultural and historical heart of Turkey.
Istanbul has a rich and diverse history that has been influenced by many civilizations, including the Greeks, Romans, and Ottomans. Their historical importance is reflected in the city's food, architecture, and sites.
But where to stay in Istanbul? It's a sprawling city, and some Istanbul locations are definitely better bases than others.
And you will save a lot of time (and money) by staying in an area that caters to your interests. Do you want to be on the European Side close to the Blue Mosque, Galata Tower and Topkapi Palace? How about the mysterious Asian Side of the city where you can see a more local side to the city? Do you want to stay close to the best clubs and restaurants?
What about option? Do you want a budget hotel, a hostel or even a luxury hotel? We've got you covered! Whatever it is that you're looking for, we cover all of this and more below in our neighborhood breakdown for where to stay in Istanbul!
Most backpackers to Turkey will visit Istanbul on their trip through Turkey. The city offers so many different attractions and cool neighbourhoods, you'll struggle to take it all in. It is a true world treasure of a city and one of the best places to stay in Turkey.
Enjoy Istanbul's nightlife scene by staying in this comfortable loft apartment. Located in the centre of the European Side of Istanbul, this apartment is a short walk from Galata's trendiest bars and restaurants, and the area's top attractions as well as public transport. It's within walking distance of Taksim Square too.
It features a modern kitchenette, free wifi, and boasts a stunning view. This cosy apartment has a double bed and is perfect for couples visiting Istanbul. It's one of the best Airbnbs in Istanbul, so you're definitely in for a treat.
Best Hostel in Istanbul: Jumba Hostel
This Istanbul hostel is the perfect home away from home for budget travellers in Istanbul. Jumba Hostel is stylish, cool and impossibly chic and is run by super cool three sisters!
The rooms are spotless and comfortable and comprise private and dorm rooms. Enjoy free coffee, tea and a personal touch at this Beyoglu hostel close to Taksim Square.
This three-star hotel is the best budget hotel in Istanbul. Located in the heart of the Sultanahmet district, this hotel is a stone's throw from the city's top attractions, including Hagia Sophia and the Blue Mosque.
Each room is equipped with a fridge, mini bar and comfortable slippers and most stays include daily breakfast. If you're after a hotel located in the old city close to the spice bazaar and with great ferry links to the Asian side of this city, this is a great choice.
Istanbul is a city where two continents collide. Spanning both sides of the Bosphorus, it is both physically and culturally part of Europe and Asia. The highlights of Istanbul are mostly on the European side, however, the Asian side does offer a totally different vibe and experience.
Istanbul is one of the largest cities in the world and is home to 15 million people and covers an area of 1,539 square kilometres. It is divided into 39 districts: 25 on the European side and 14 on the Asian side.
Each district has its own atmosphere and offers visitors something unique. To get a good feel for the city, we recommend that with each visit you see at least three or four of the different areas on your first trip.
Not sure where to start? This guide will break down the city's "must-sees" by interest and help you decide where to stay in Istanbul.
Sultanahmet is the city's most popular tourist destination. Home to Istanbul's old city and most of the iconic attractions, including Hagia Sophia and the Blue Mosque, this neighbourhood is perfect for first-time visitors to the city and an awesome base for your Istanbul itinerary.
Travelling east you have the neighbourhood of the Grand Bazaar. This area is home to thousands of vendors and shops, as well as mosques and religious sites and offers a colourful and chaotic experience. It's also one of the best places to stay in Istanbul on a budget as you'll find plenty of cheap hotels around here.
Crossing north over the Golden Horn you have the hip and trendy district of Karaköy. A former crumbling port, this neighbourhood is now home to Istanbul's hottest restaurants and most stylish boutiques and hotels.
Continuing north and west of Karaköy is the district of Beyoglu and the neighbourhood of Galata. Home to the city's hottest nightlife, Galata and Beyoglu is where you'll find a great variety of bars, restaurants and clubs and the famous Taksim Square. You'll also find options for all styles and budgets from cheap hotels to luxury hotels and even hostels! It's also well connected to public transport.
Still not sure where to stay in Istanbul? Don't worry we've got you covered below.
Without making you wait any longer, here are the 5 best neighborhoods in Istanbul.
1. Sultanahmet Neighborhood – Where to Stay in Istanbul for First-Time Visitors
Sultanahmet is the historic and cultural heart of Istanbul. It's the oldest and safest parts of the city and is surrounded by bodies of water to the north, east and south, and old city walls to the west.
This district is the best place to stay in Istanbul if you're visiting the city for the first time, you'll find some of the best hotels in town in this area.
It's within quaint lanes and winding streets that you'll find the majority of the city's main historical, cultural and religious attractions. From the Hagia Sophie to the Blue Mosque, many of Istanbul's iconic landmarks can be found within walking distance of each other.
Best Hostel in Sultanahmet: Cheers Hostel
Cheers Hostel is the best option for budget travellers and backpackers wishing to stay in Sultanahmet. Located in the centre of the district, this hostel is less than a one-minute walk to many of the city's famous sights.
Featuring private and dorm-style accommodations, this hostel has comfortable beds, air conditioned rooms and a friendly atmosphere. Enjoy stunning views of the city from the Wintergarden Panoramic Terrace Bar.
This three-star hotel is the best value hotel in Istanbul. This hotel offers the perfect location in the heart of the Sultanahmet district. It's a stone's throw from the city's top attractions, including Hagia Sophie and the Blue Mosque.
Each room is equipped with a fridge, mini bar and comfortable slippers. Most stays include daily breakfast.
Apartment in Sultanahmet: Cozy apartment with Turkish Bath
This suite is perfect for 4 guests, with one bedroom with a double bed, The living room also has one large sofa bed and one single sofa. The apartment also offers a private kitchenette and a private bathroom with a shower. The complex has a private Turkish bath, sauna and fitness room. The Turkish bath and sauna are private and need to be booked upon arrival for free entrance. There is a shared sea view roof terrace.
Things to See and Do in Sultanahmet
Stand in awe of the Hagia Sophie Church and Museum, an architectural marvel and engineering feat that was built in the 6th century.
Visit the site of the Hippodrome, the former centre of Roman and Byzantine Constantinople.
Dine on delicious Greek and Turkish food at the famous Pandeli, open since 1901.
Wander through recreations of rooms and dwellings from Turkish cultures at the Turkish and Islamic Arts Museum.
Head underground and walk along the wooden paths as you explore the architecture and history of the Basilica Cistern.
Visit Sultanahmet Mosque (the Blue Mosque) and explore the stunning architecture of this ancient (and still working) mosque.
Pull up a chair and enjoy the great atmosphere at Balikci Sabahattin, one of the oldest taverns in Istanbul.
Explore Topaki Palace, an extravagantly decorated palace that was the imperial enclave of the Ottoman emperors for nearly 400 years.
See more than one million works and collections of Greek, Roman and Byzantine artefacts at the Istanbul Archaeological Museums.
2. Beyoglu – Where to Stay in Istanbul on a Budget
Located north of the Sultanahmet district, Beyoglu is one of the liveliest districts in Istanbul. Home to the popular pedestrianized Istiklal Caddesi (Independence Avenue), this district attracts locals and tourists day and night.
The famous and expansive Taksim Square is where you'll find a great variety of architectural sights, trendy restaurants and vibrant bars.
Beyoglu is also where travellers can find the most variety of accommodation options. From backpacker hostels to luxury hotels, this district is where travellers of all styles and budgets can find a great place to stay.
This hostel is the perfect home away from home for budget travellers in Istanbul. Run by three sisters, Jumba Hostel is stylish, cool and impossibly chic.
Comprised of private and dorm-style accommodation, the rooms are spotless and comfortable, and the hostel has a cosy common room. Enjoy free coffee, tea and a personal touch at this Beyoglu hostel that is within walking distance of Taksim Square.
Enjoy a four-star luxury hotel at a fraction of the price! This hotel is conveniently located in the centre of Beyoglu. It is a short walk to Taksim Square, Istiklal Caddesi, and the district's best and most buzzed-about restaurants.
Featuring air-conditioned rooms and comfortable beds, you won't find a better value in Beyoglu.
Entire Flat in Beyoglu: Modern 2 bedroom in Historic District
The property is perfect for 5 guests since it offers two bedrooms, a fully equipped kitchen, and a spacious living room. Its located near the metro and bus station, making it easy to go anywhere in the city and do some Istanbul day trips too. If you want to explore the historic district, this is the perfect place to base yourself.
Wonder what to do in Istanbul for 3 days? Head over to our insider's Weekend in Istanbul guide!
Things to See and Do in Beyoglu
Enjoy a delicious and affordable meal at Canim Cigerim, a restaurant that specialises in liver (but also offers other food).
Climb to the top of the medieval Galata Tower and enjoy panoramic views of Istanbul and its surroundings.
Visit the Museum of Painting and Sculpture for free (Tuesday through Sundays) and admire the stunning works of art.
Ride the charming and historic red trams through the district and along the waterfront.
Stand in the heart of modern Istanbul in Taksim Square, a gathering place for tourists and locals alike.
Pop into Ficcin Restaurant for a traditional Circassian meal at a great price.
See a vast collection of contemporary Turkish works of art at the Istanbul Museum of Modern Art, the first of its kind in the country.
Wander along Istiklal Caddesi, a bustling pedestrianised street at the heart of the city.
Climb the Instagram-worthy Kamondo Steps that weave their way up one of Istanbul's steepest hills.
3. Galata Neighborhood – Where to Stay in Istanbul for Nightlife
Galata is a neighbourhood located north of the Golden Horn. Although technically part of the Beyoglu district, this neighbourhood has a distinct feel and flair. Galata is one of the city's oldest neighbourhoods and is comprised of cobblestone streets and neoclassical buildings.
In recent years Galata has emerged as one of the coolest Istanbul locations. It's in Galata where you will find they city's hottest nightlife scene. From trendy bars and stylish clubs to relaxed pubs and funky cafes, this neighbourhood has it all, including some of the best hotels for the money.
For travellers and locals looking for a fun and vibrant night on the town, Galata is the destination of choice.
This incredibly cute studio apartment in the heart of Galata will make your visit to Istanbul something really special. The home offers some cool industrial, yet also historical design and is filled with modern art. It's also in a great location! Public transport is close by, as well as some of the best attractions in Istanbul. The host is known to be very friendly and super helpful, so don't hesitate to reach out if you need any recommendations.
Yes, this hotel might not be the most affordable one, but it's the best luxury hotel in town for the money for sure! The super luxurious rooms are bright and spacious and offer great views of the city. The hotel offers a sauna which is free to use, as well as a daily breakfast (also free) and a central location that really couldn't be any better. If you want to treat yourself during your stay, this is the perfect place for you!
Best Hostel in Galata: Galata West Hostel
This hostel is located in the centre of Istanbul's Galata neighbourhood, close to bars, clubs, and restaurants. This hostel is also a short walk to the city's main attractions.
It offers a range of accommodation options, including dorms and private rooms. It boasts a kitchen, terrace and other modern amenities, and bed linens and bath towels are provided.
Things to See and Do in Galata
Enjoy dinner, drinks and amazing views of Istanbul at Leb-I Derya.
Spend a night enjoying soulful jazz at Nardis.
Sip and savour Turkish wines at Sensus, an underground wine bar.
Want to get wild? Hit up renowned shots bar Indigo for a nightly block part with great music and a vivacious atmosphere.
Enjoy a night of drinks under the stars at 5. Kat Restaurant and Bar, home to one of the city's best rooftop bars.
Ride the elevator to the top and walk the parapet of the striking Galata Tower and enjoy 360 views of Galata, Istanbul and beyond.
Spend a cozy evening at Galata Meyhanesi, an excellent pub that often features live Turkish music.
Indulge in world-class wines and exotic cocktails at 360 Istanbul, where you can enjoy panoramic views of the city.
Dance the night away at Riddim, Istanbul's first and only R&B Hip Hop Club.
4. Karaköy Neighborhood – Coolest Place to Stay in Istanbul
Karaköy is a small district situated at the mouth of the Golden Horn. Once one of the city's most important ports, this area was left to deteriorate for decades.
In the early 2010s, gentrification spread to this part of the city and trendy cafes and boutiques began establishing themselves in the empty historic buildings.
Today, Karaköy is one of the city's most hip and stylish Istanbul locations. Here you'll find an array of vendors and stylish restaurants as well as independent shops. With its own fair share of historic and cultural attractions, this is also where you'll find some of the most amazing views of Istanbul and ferries to the Asian side.
The building was historically a boarding house for sailors from the nearby Karaköy port. Today, its a newly renovated loft apartment in central Beyoglu near the Galata Tower, Karakoy, Tophane tram, and Sishane metro. The building has a communal terrace with views over historic Istanbul. Suitable for 1-4 guests with a loft bed and a double bed. The apartment is centrally heated and has a ceiling fan.
This hostel is built in a stylish Art Nouveau building in the centre of Karaköy. Comprised of 10 rooms, this hostel offers a variety of shared and private accommodation.
Each room features iPod docking stations, adjustable heating, and modern décor. Located on a quiet street near the port, this hostel is within walking distance of Istanbul's top shopping, entertainment, and tourist districts. You can also take the ferry to the Asian side of the city from close by.
The Novotel Hostel is located in the central heart of Karaköy and couldn't be in a better position. You'll be close to lots of different attractions, great restaurants and nightlife options. The massive breakfast budget you can enjoy for free every morning is the perfect start to a day of exploring Istanbul. With lots of different room options, this place can be more affordable, or you can go all out and treat yourself to a bit of luxury.
Things to See and Do in Karaköy
Visit SALT, a former Ottoman bank that's made of marble and features an impressive glass ceiling. Home to a library, art gallery, café, museum and shop, it's easy to spend an afternoon (or more) in this magnificent building.
Enjoy a relaxing and revitalizing bath at the Kilic Ali Pasa Hamam, a luxury hammam that dates back to the 16th century and features an awesome minimalistic interior.
Start your day with a delicious Viennese coffee at Karabatak, the districts most popular (and very reasonably priced) café.
Walk the Galata Bridge between Karaköy and Sultanahmet and take in the amazing views of the city.
Explore Yeralti Camii, an underground mosque in the centre of the district.
Marvel at the ornately decorated Nusretiye Mosque, which sits on the border of Karaköy and Beyoglu.
Enjoy homecooked-style meals at the ultra-popular, Karaköy Lokantasi.
Kick back after a day of sightseeing at Ma'Na, a classic Turkish tavern.
5. Grand Bazaar – Where to Stay in Istanbul for Families
The Grand Bazaar is a colourful and chaotic district located in the centre of Istanbul. Built around the centuries-old Grand Bazaar and Spice Bazaar, this area is where you'll find a wide variety of vendors, shops and boutiques.
Surrounding the marketplace are magnificent historical, cultural and religious sites.
The Grand Bazaar district is also one of the best Istanbul locations for families. Located west of the Sultanahmet district, it is within walking distance of the city's major tourist attractions, including the Hagia Sophie and the Blue Mosque. Enjoy the sights, sounds and smells of Istanbul by choosing to stay in the Grand Bazaar area.
Perfect for up to 5 guests, this furnished and serviced apartment, situated in the heart of Sultanahmet (otherwise known as Old Town), where most of the top attractions such as the Blue Mosque, the Hagia Sophia, Topkapi Palace, the Basilica Cistern, and the famous Grand Bazaar are located. The host offers one-way free airport transfer for guests staying for 6 or more nights.
The closest hostel to the Grand Bazaar district is the Second Home Hostel. Located just over the border in the Sultanahmet neighbourhood, this hostel is centrally located to all of the top attractions in both districts.
Boasting clean and comfortable rooms, this hostel has a guest kitchen and a cosy lounge, perfect for relaxing after a long day of sightseeing.
Best Hotel in Grand Bazaar: Divan-i Ali
The Divan-i Ali is a four-star boutique hotel located in the Grand Bazaar district. It's close to a number of Istanbul's most iconic tourist attractions and within walking distance of public transit.
This recently refurbished hotel has 32 rooms and boasts a stunning and relaxing rooftop terrace. Each room is equipped with air conditioning, a private bathroom, and satellite/cable channels.
Enjoy a comfortable and luxurious stay in Grand Bazaar.
Things to See and Do in The Grand Bazaar Area
Browse the more than 4,000 shops and bargain for goods at the Grand Bazaar (Kapali Carsi), the largest covered market in Turkey.
Make a game of it by going on a Grand Bazaar scavenger hunt offered by Alternative City Tours.
Try Turkish delights, sweets and other tasty treats at the Spice Bazaar, where you'll find no less than 80 shops.
Experience the hustle and bustle of street life in Istanbul at Eminonu Square.
Enjoy a delicious, inexpensive and fast Turkish meal at the family-friendly Express Restaurant & Café.
See the impressive Valens Aqueduct (Bozdogan Kemeri), a Roman aqueduct that stands 29 meters tall and stretches 971 meters.
If you like spice, head to Keyf-I Mekan Café and Restaurant and sample their delicious meals.
Hop aboard a ferry at Eminonu Pier and see Istanbul from a different angle aboard a ferry cruising along the Bosphorus.
Here's what people usually ask us about the areas of Istanbul and where to stay.
World Nomads' mission is to support and encourage travellers to explore their boundaries. They offer simple & flexible travel insurance, and safety advice to help you travel confidently.
They've been doing it since 2002 – protecting, connecting, and inspiring independent travellers just like you.
Get a quote below or read our in-depth review!
World Nomads provides travel insurance for travelers in over 100 countries. As an affiliate, we receive a fee when you get a quote from World Nomads using this link. We do not represent World Nomads. This is information only and not a recommendation to buy travel insurance.
Not sure where to stay in Istanbul? Here's our recap.
Istanbul is historically the world's epicentre of culture. Straddling two continents, Istanbul has linked the western and eastern world for centuries past. For this reason alone, travellers and visitors will likely find Istanbul to be one of the most interesting cities in the world.
Wander around the largest covered market in Turkey, the Grand Bazaar. Visit the Blue Mosque and other sites of religious significance. Explore the old and the modern and take in local life on the Asian side!
If your plan is to travel around Turkey, make sure that you check our Best Hostels in Turkey guide!
---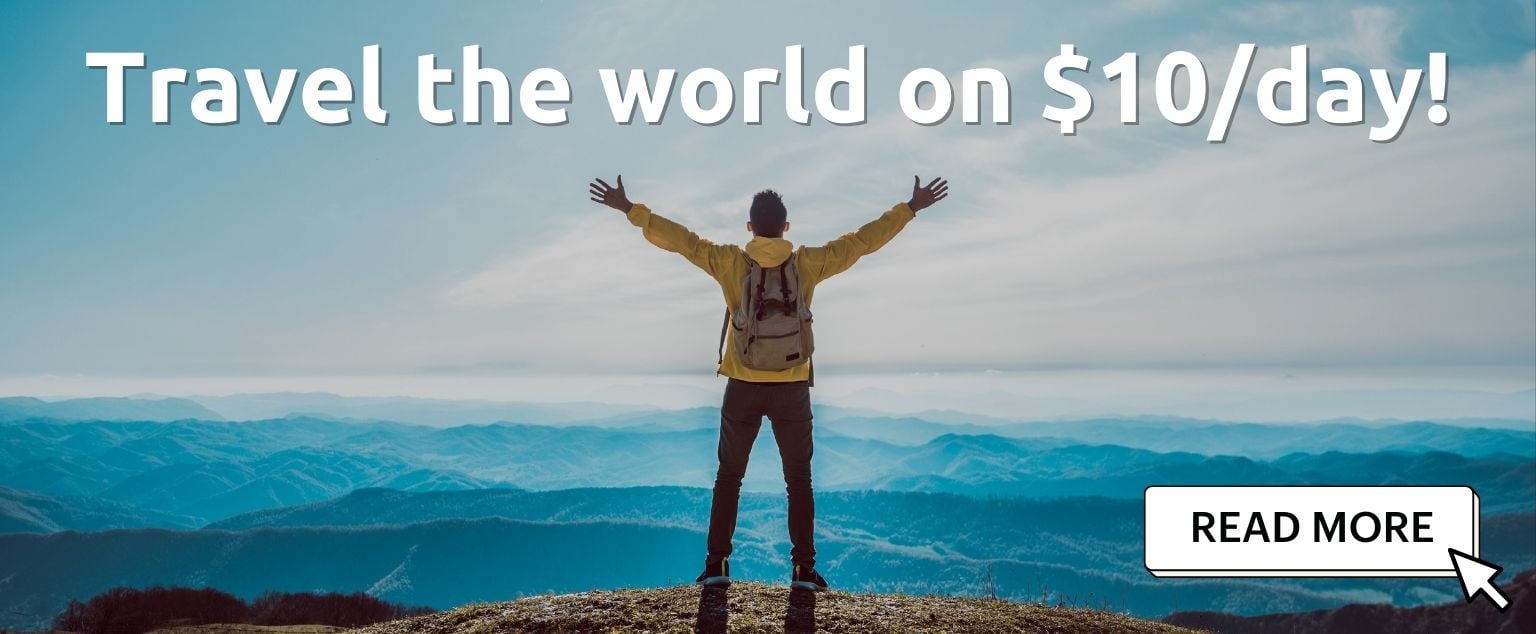 And for transparency's sake, please know that some of the links in our content are affiliate links. That means that if you book your accommodation, buy your gear, or sort your insurance through our link, we earn a small commission (at no extra cost to you). That said, we only link to the gear we trust and never recommend services we don't believe are up to scratch. Again, thank you!