Istanbul is one of those places you just can't help but fall in love with if you're a traveller and explorer at heart. The wonderfully intoxicating mix of chaos and glamour, history and modernity, breathtaking sights with fascinating local experiences make it an alluring city like no other. However, just beyond Istanbul, there's a wealth of amazing and off-the-beaten-track places to explore. From legendary historic sights, underground cities, ancient rock formations, and the calm waters of the Black Sea and Marmara, you'll be spoilt for choice.
There's no shortage of ideas, adventures, or amazing things to do when you are in Istanbul. But, whenever you feel like escaping the bustling crowded streets, you can do so with day trip destinations that reveal a more mystical and ancient country than you could have ever imagined.
Even if you only have one day to spare on your trip, you can still take someamazing day trips from Istanbul. The city has anexcellent transport system and combined with its great location, you can enjoy some once in a lifetime experiences and still be back before nightfall.
There are so many places to recommend to visit outside of Istanbul and so many experiences to share, so let's get into these Turkish delights!

Unlock Our GREATEST Travel Secrets!
Sign up for our newsletter and get the best travel tips delivered right to your inbox.
Getting Around Istanbul & Beyond
Istanbul is a world-renowned tourist destination. As such, it's often congested with traffic and pedestrians. Fortunately, Istanbul's extensive and reliable public transport system saves the day and makes getting around easy and affordable.
You can take your pick from ferries, trains, metros, buses and intercity coaches both for travelling around Istanbul and beyond.
Most of the public transport covers the majority of Istanbul's main attractions and even many of those outside the city too.
Bus routes run through the entire city and the tickets are super cheap. However, stops aren't announced so stay vigilant to get off at the right place!
Ferries are an excellent choice when you are heading off to the islands, or for travelling between the city's European and Asian regions.
One of the most convenient forms of public transportations in the city is the train. Istanbul has two train stations, Sirkeci Station and Haydarpasa Station.
Trains departing from these two stations travel to the outer parts of the city as well as the rest of the country and even internationally. Train travel is a great way to see Turkey and explore this area of the world further.
Underground metros are the most popular and convenient mode of transport in Istanbul.
The network runs from Haciosman to the Sishane station at Beyoglu (M2), from Kirazli to Olimpiyatkoy (M3) and from Kadikoy to Kartal on the Asian side. The network as a whole is extensive and easy to use as well as being very affordable.
If you miss your bus or your metro, you can also hail a licensed taxi. The fares are cheaper than most European countries, however, traffic might make them slower.
If you plan on taking a few day trips whilst in the city, think about where in Istanbul you are staying, being close to public transport connections makes it heaps easier and saves precious time for exploring!
Use Bookaway to find the best deals on transport – buses, planes, trains, and ferries. It'll save you a load of time when organising transport and you'll probably nab an EPIC DISCOUNT too!
Book your transport on Bookaway NOW. Get the best price for the best ride… then use those savings to buy the best feed in town!
Book Your Transport Here!
Half-Day Trips in Istanbul
Istanbul is a city that famously lies on two continents. The European part is separated from the Asian part by a 31-km long waterway, the Bosphorus. Each side feels like different worlds to explore with their own charm and character. I mean, being on two continents does mean there's so much to do in Istanbul it can be overwhelming!
The same goes for places outside Istanbul. The city's location offers a myriad of diverse options for everyone to enjoy whether that's lazing on a beach or indulging in incomparable history and astounding nature. Even if you only have a weekend in Istanbul, with these half-day trips you can still explore outside of the city.
Day Trip to Princes' Islands
The Princes' Islands are one of the real unexpected highlights of Istanbul and even better are quite off the beaten track when it comes to tourism. Even in the height of summer, you'll find the islands a dreamy and sleepy getaway from the buzzing city streets.
It only takes an hour to reach the Islands from Istanbul by ferry. These ferries run all day so you can pick any time you like to come and go.
The Princes' Islands collectively refer to a group of nine islands located off the Asian coast of Istanbul. The respective islands are called Buyukada, Heybeliada, Burgazada, Kinaliada, Sedefadasi, Sivriada, Yassiada, Kasik Island and Tavsan Island.
These islands began to be known as Princes' Islands as they were the place of exile for disorderly Byzantine princes. Today, it's a perfect place to visit, when you need a break from the hustle and bustle of city life. Locals love these islands just as much as the tourists.
Depending on how much time you have, you can either visit a few of these islands or all nine of them. For swimming and sunbathing head over to Heybeliada. Choose Buyukada Island and visit the Monastery of Saint George and the Museum of the Princes' Islands if you have athirst for knowledge and history.
Whichever island you choose to visit, peace and serenity are guaranteed. There are no motor vehicles on the islands, instead, transport here is viahorses and carriages. Another great way to get around is to hire a bicycle and explore the islands at your own pace.
Suggested Trips – From Istanbul: Full-Day Princes Island Tour with Lunch
Day Trip to Yalova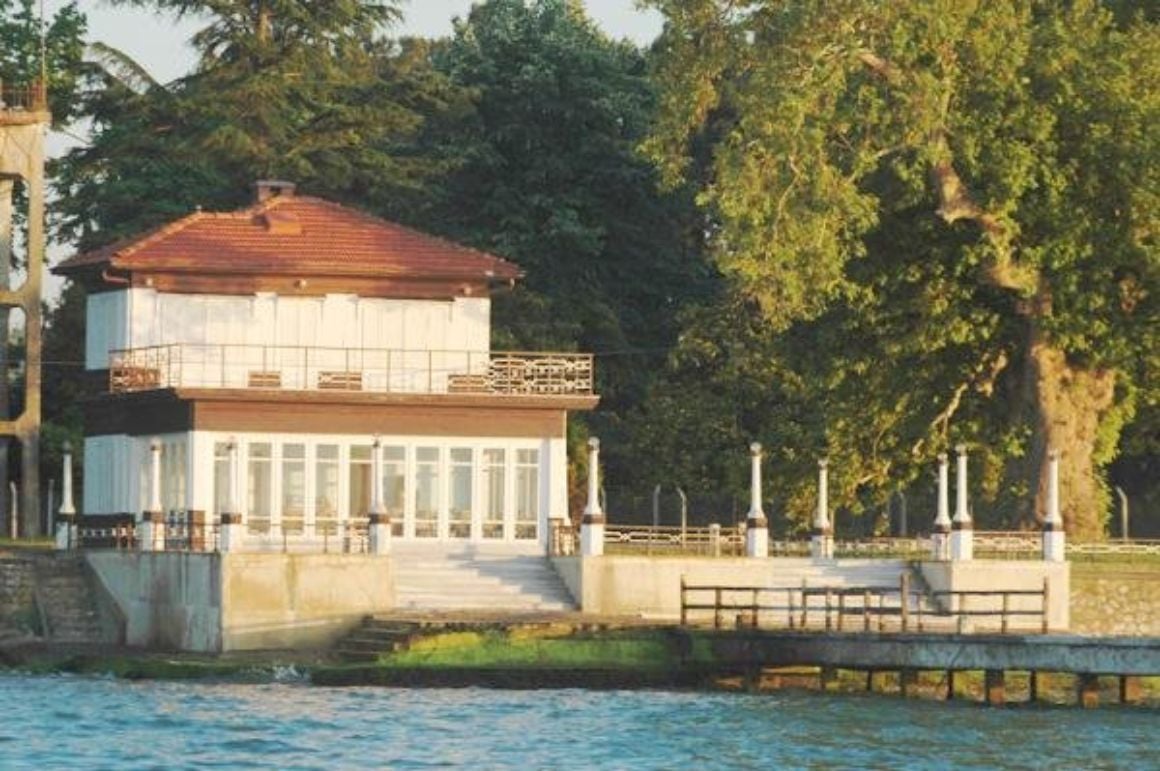 This trip is highly recommended for those who are searching for pure rest and relaxation. Just an hour and forty minutes away is the city of Yalova. The perfect escape from the world beyond and an ideal antidote to the pace of life in Istanbul.
Located in northwestern Turkey, Yalova is best known for its thermal springs and waterfalls. Your first stop should be at the Yalova Thermal Springs. This place is famous for its spas and grand oldByzantine bathhouses made of marble. It's the perfect retreat especially if you're feeling tired from pounding the pavement in Istanbul. The springs don't just offer relaxation but the lush natural surroundings add to the ambience and beauty of the place.
As an alternative, when the weather is particularly chilly, you can head over to the Armutlu Bath, famous for its hot springs. You'll be forgiven for not wanting to leave Yalova, especially if you only plan for half a day here. If you can't pull yourself away then check into a cosy and inexpensive accommodation that included a relaxing spa to enjoy before heading back to Istanbul.
Day Trip to Belgrade Forest
Staying in the big city can make you miss nature with the busy roads and beeping horns. If you crave some time away from the enchanting mayhem then this is the day trip from Istanbul for you.
In just under an hour, you can reach one of the most beautiful destinations in Turkey – Belgrade Forest. This breathtaking secluded forest spans over 5000 acres of land and has to be one of the most peaceful and quiet places in the country. Quite a shift of pace from Istanbul!
The lush forest is scattered with historical ruins, impressive dams and stunning waterways. The woods are also home to a huge population of local bird species and with the many bike paths and amazing hiking trails, it's a perfect place to unwind and have an adventure or two.
You can start your adventure by looking at the ruins of the old Ottoman aqueducts and visiting the remnants of the Siberian community that once called this place home. Bring your bike or your hiking gear and go on a thrill-seeking adventure in this wondrous place. Or, if you prefer, bring a picnic and take in this tranquil place at a slower pace.
Suggested Trips – Istanbul / Belgrad Forest Trekking Tour (Belgrad Orman), Belgrade Mountain Bike Tour
Day Trip to Bursa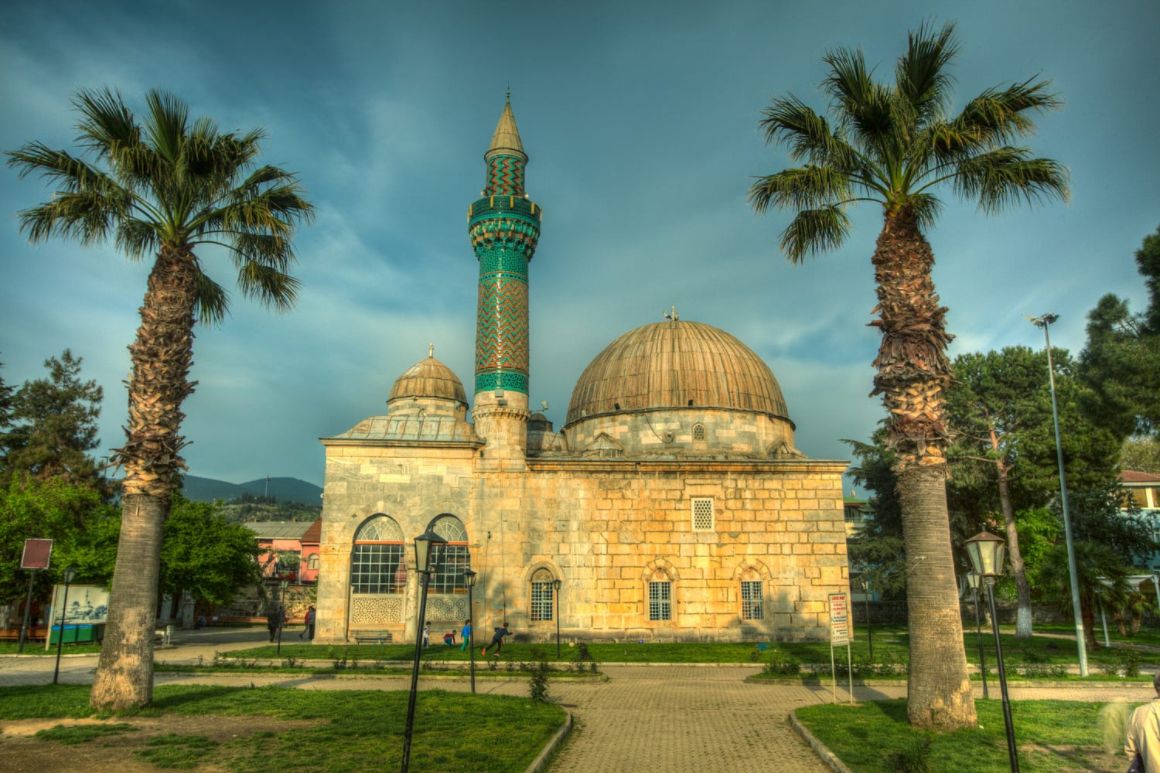 If you have fallen in love with Istanbul and want to see more of Turkey's bustling city life, then take a two-hour train ride to Bursa – the second-largest city in the country.
This day trip from Istanbul will take you into the heart of Turkish culture. You'll find yourself enchanted by the fragrant local bazaars, with bartering locals trading honey and chestnuts, and the amazing aroma of tea and freshly-brewed coffees filling the air.
As modern as Bursa might look to you, it has a rich tapestry of history. Bursa was the first capital of the Ottoman Empire, and this was the place where plans for defeating the Byzantines were made and solidified.
Begin your exploration of the city with a visit to the Ulu Camii. The Grand Mosque, with its impressive 20 domes, was built by the Seljuk Sultan Beyazit I between 1396 and 1399. Don't forget to visit the tombs of Sultan Osman and Orhan – the founders of the Ottoman empire.
Stop by Yesil Camii and the tomb nearby to witness intricate tile works and gorgeous calligraphy. If the Ottomans' style of art and design inspires you, then visit the Islamic Arts Museum to see much more of it and well as historical context too.
Suggested Trips – From Istanbul: Bursa and Mt. Uluda Full-Day Tour
Day Trip to Riva Village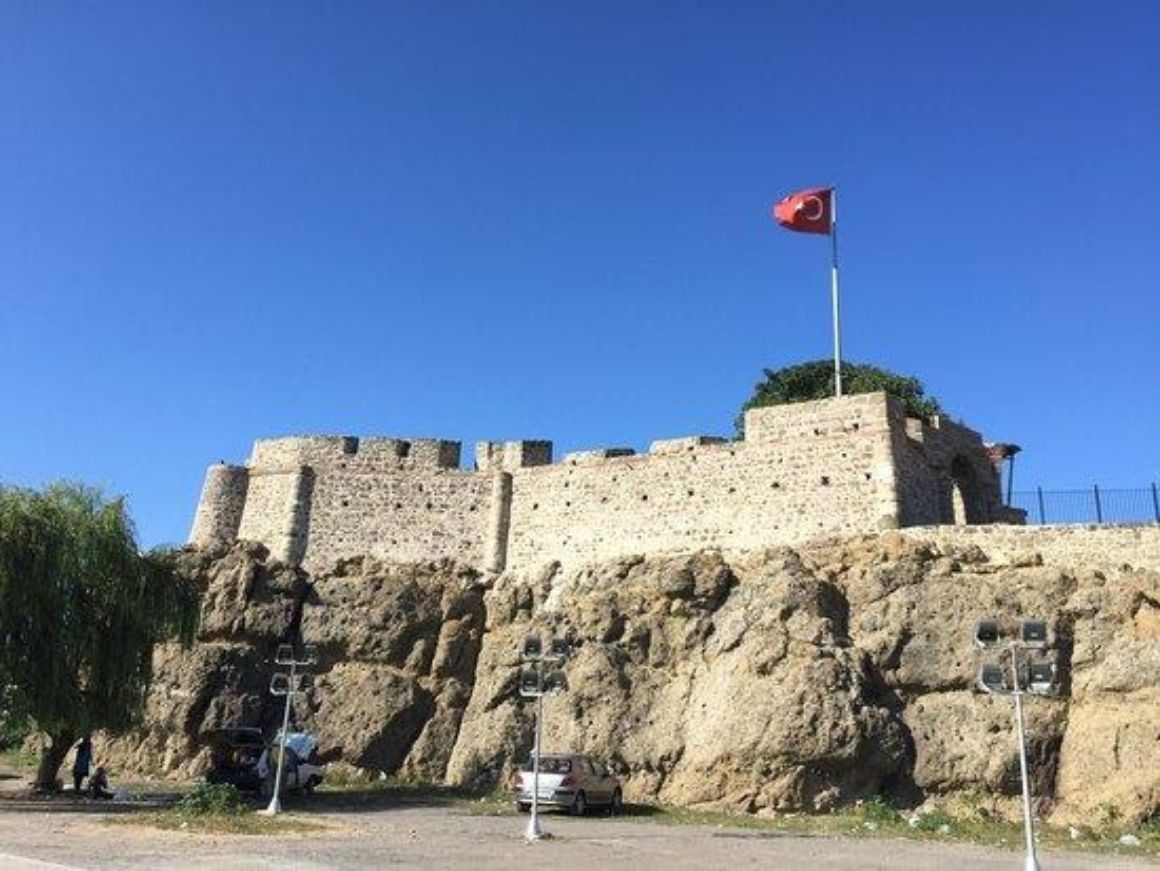 If you don't have much time on your hands to go outside the city, but still crave an escape, then head over to Riva. This coastal village is just an hour's drive from Istanbul's city centre and has an uninterrupted and spellbinding view of the Bosphorus joining the Black Sea.
It's the perfect place to take a "mini-holiday" during your trip. Indulge in the freshand delicious seafood the city is famous for. Take an unforgettable boat ride down the Riva River and enjoy a late-night stroll along the stunning shores knowing you're only an hour from Istanbul
Waste no time after your arrival and just take a stroll around the picturesque village. The narrow roads, the clean air, and the rural simplicity of life here will leave you enchanted. Another wonderful sight to explore is theOttoman Riva Castle with its imposing position over the black sea.
If you do feel like staying a little while longer, then a stay in a freedom house, this makes the ideal place from which to spend more time exploring this region.
Is This the Best Daypack EVER???
Full-Day Trips in Istanbul
With so much to offer, Istanbul is a world-class city to explore. Surprisingly, even this city, so inspiring and engaging, becomes a bit overwhelming after a few busy days of exploring. That's exactly the perfect time to go out exploring the mesmerising Turkish countryside, with mountains, lakes, tiny towns and beach escapes for a day.
Day Trip to Lake Sapanca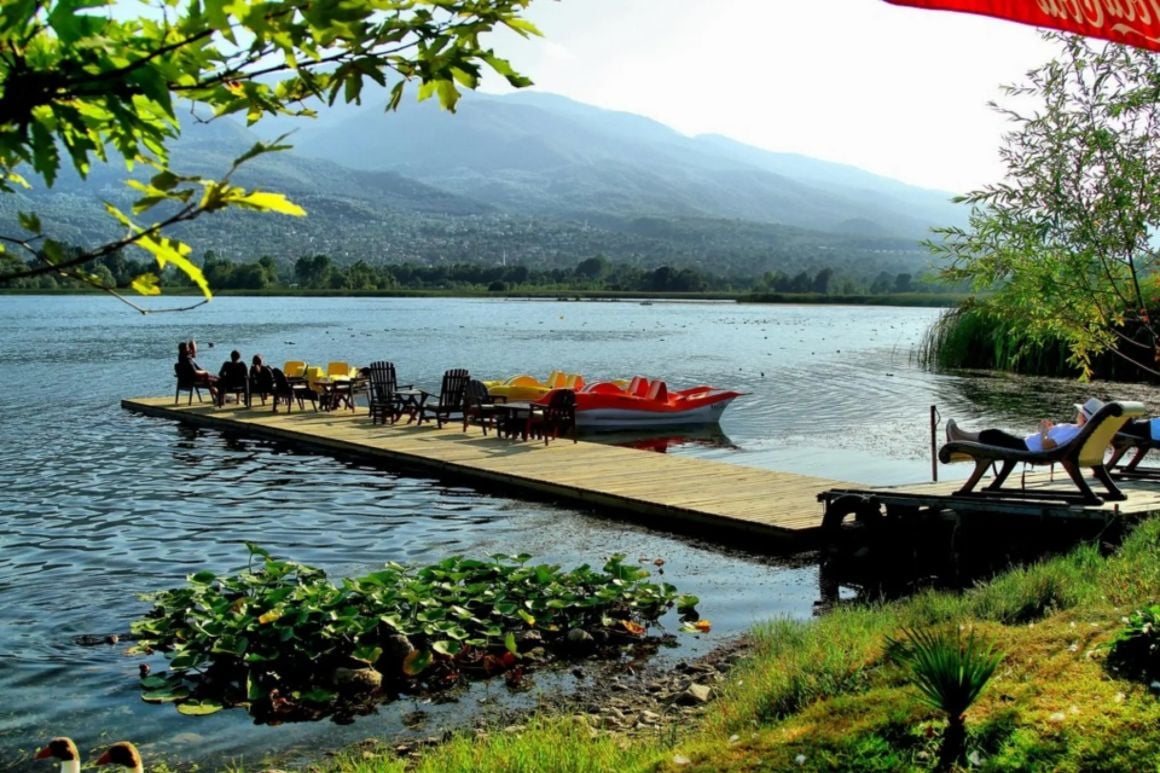 Istanbul might have the mightly Bosphorus, but it doesn't offer much tranquillity with its busy shipping lanes and ferry services! If it's peace you're after then just 1.5hrs from Istanbul is the spellbindingLakeSapanca with its unmatched serenity.
The lake is surrounded by stunning views of lush green forests and looming mountains. The town ofSapanca itself is worth the visit with its man spas as well as several architectural wonders of the Ottoman and Byzantine eras, making it a wonderful day trip from Istanbul. Many visitors also combine a trip here with the nearbyKartepe ski resort. In the winter it's one of the closest ski fields to Istanbul.
Occupy your time by kayaking down the lake, hiking to the waterfalls, and dining in one of the local seafood restaurants. The charm and mystery of this 45-square-kilometre freshwater lake is only added to by the legend that the real town of Sapanca is actually buried under the waters as the result of the old town being cursed.
Suggested Trips – Daily Sapanca Lake Masukiye and Kartepe Mountain Tour, Sapanca And Masukiye Tour With Lunch – Full Day
Day Trip to Anadolu Kavagi
Istanbul is bloody huge it has to be said. The European side and Asian side are so different, that they seem entirely two different cities. Located one hour from central Istanbul on the Anatolian side (Asia) is the fishing town of Anadolu Kavagi. The name of the town translates to 'control post', referring to the fact that it was a checkpoint during the Roman and Byzantine era.
The town is straddled by the Bosphorus Strait on one end and the hillside fortress of Yoros Kalesi on the other, making it a stunning location. Upon arrival, enjoy the enticing ambience of Anadolu Kavagi, its bustling streets, the vibrant fishermen's houses lined up on the coast, and the rich culinary culture that will have your mouth watering. This fishing town sure knows how to prepare their seafood and the exquisite taste of freshly caught and prepared fish will be something you won't forget in a hurry.
When visiting you can either take a swim or sit back and enjoy the coast from sea level. Or hike the nearby hills and enjoy the slow and unhurried pace of life here while admiring the view of Istanbul's skyline from your perch.
Suggested Trips – Istanbul Lunch Cruise: Long Circle Bosphorus Cruise up to the Black Sea
Day Trip to Izmit
Less than two hours by car and just 45 minutes via the high-speed train, you'll find yourself in the heart of Izmit. This city is the antithesis of Istanbul, but just as special. Here, you'll find more locals than tourists, it offers instead a much more authentic Turkish experience.
Known more commonly as Kocaeli amongst the locals, the city is spread over hills and narrow plains on the Gulf of Izmit. If you are craving some beach time, head over to Bahcik, a neighbourhood full of emerald lakes, lush mountains, and the deep blue sea that Turkey is famous for.
Once you've relaxed down by the sea, head over to downtown where you can see the 19th century Clock Tower. Make your next stop at the Kocaeli Archaeology and Ethnography Museum where you can see the old railway station and a glimpse into the city's industrial heritage. If you have any interest in the workings of papermaking, visit the SEKA Paper Museum. You can even learn origami, kirigami, calligraphy, miniature art, and paper marbling amongst many other papercrafts.
There's a lot to see and learn in this quiet yet busy city by the Gulf. You can check into a comfortable hotel and explore even more if you like.
Day Trip to Polonezköy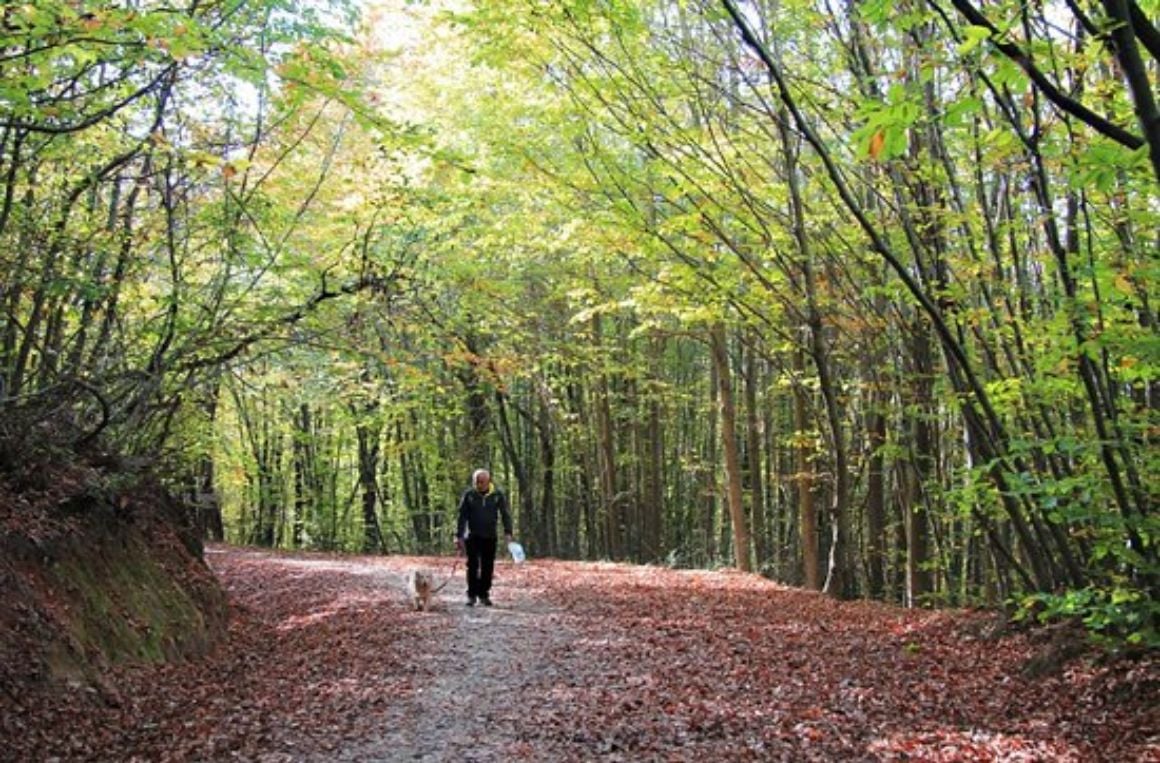 Far from the historic centre of Istanbul, on the Asian side is the charming and quaint village of Polonezköy. The name itself translates to 'Polish Village' and despite being on the Asian side of the city, it's positively European in vibe, making it a really uniqueday trip from Istanbul. You can still witness some of the old Polish traditions carried down by the generation of the village founders in the food, architecture and culture.
Polonezköy was established in the late 17th century by Polish settlers and in addition to being home to a great many traditions, this city also has some amazing landscapes. If you want to experience the tranquillity of the national park then step onto one of the many walking trails and explore the forest with its huge pine, oak, fir, chestnut, and hornbeam trees.
After the long hike, you will be tired but surely happy and content. You can catch some much-needed rest at the breathtaking Polonezköy Country Club and treat yourself to another day exploring this wonderful area.
Day Trip to Kartepe Mountain
If you're the ultimate adventurer and have taken all the incredible day trips from Istanbul, you've explored all the nearby villages and cities, then there's one more place for the intrepid to head, and it's a special one!
One-and-a-half-hour's drive from Istanbul will take you to the majestic Kartepe Mountain that stands at a looming 1602m high. In the summer months, you can see the forests of oak, hazelnut, and chestnut trees covering the mountain. In winters, it's draped in a thick carpet of powdery-white snow.
The location is a very popular winter destination where you can take full advantage of the snow. You can partake in winter sports such as skiing and snowboarding. The popular ski resort rest in the high and snowy mountains. This destination is especially enjoyable for those learning to ski in such a beautiful location. However experienced you are there are trails for every level and for all to enjoy.
If you're not into your winter sports then you can instead visit some of the villages that lie just a short distance from the mountain and explore the beautiful hillside fruit orchards too.
Suggested Trips – Daily Sapanca Lake Masukiye and Kartepe Mountain Tour
Day Trip to Kilyos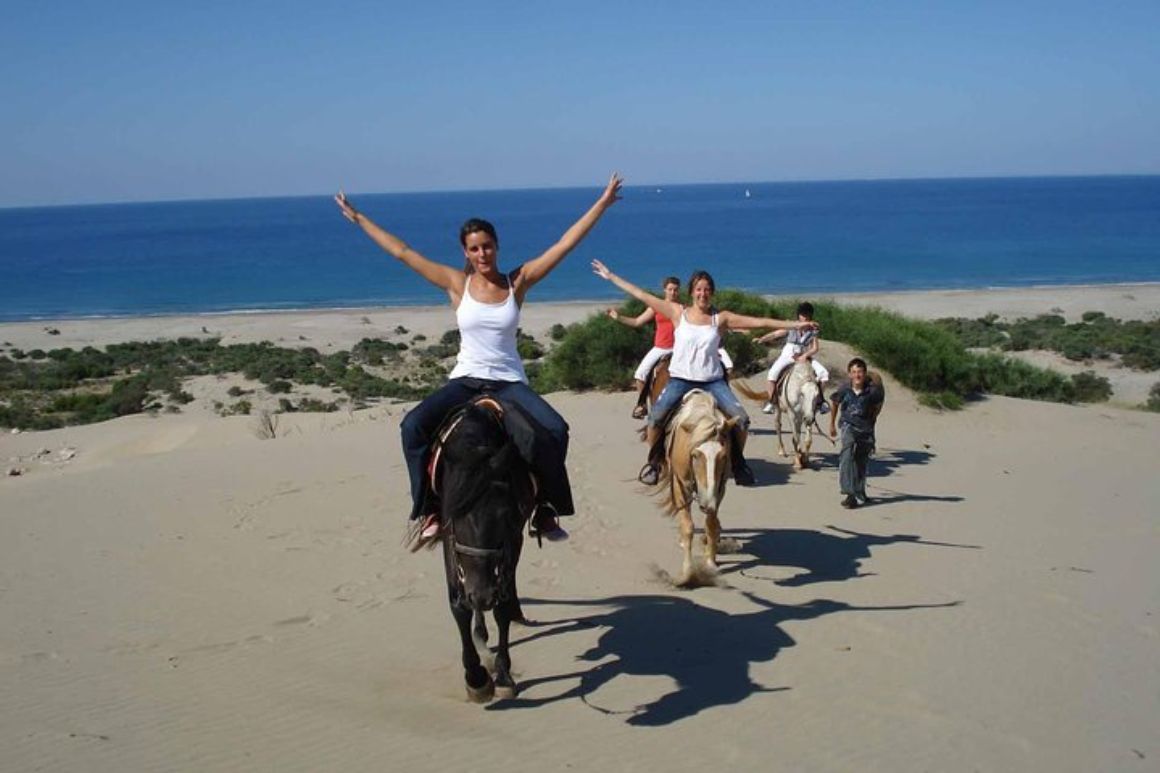 If you're unable to escape too far from Istanbul but still want a break away from the hubbub of the big city, then consider this trip. Just 57 minutes on the train is the enchanting seaside town of Kilyos in the Sariyer district of greater Istanbul.
This day trip from Istanbul is more popular during the summers where the beachside town provides a cool respite from the heat of the city. Not only that just with some incredible views to go with it too.
The entire town and its tourism are centred around the beach. Here, you can enjoy food from one of the many fish restaurants lining the coast. Then there are the cafes and ice cream shops to complete the summer holiday vibe.
That isn't all. The beach is always hosting one party or another, with many visiting DJs. If you are specifically looking for some fun, head over to Burc Beach, which undisputedly has the best parties. For those who are backpacking in Turkey, this is a great spot to meet new people too.
If you aren't a partying person, then there's plenty of sports for you to enjoy. There's always a game – or games – of volleyball or football happening around. And if you are into surfing, then this is the place for you.
Suggested Trips – Horse Riding on the Beach in Side
Small Pack Problems? 😉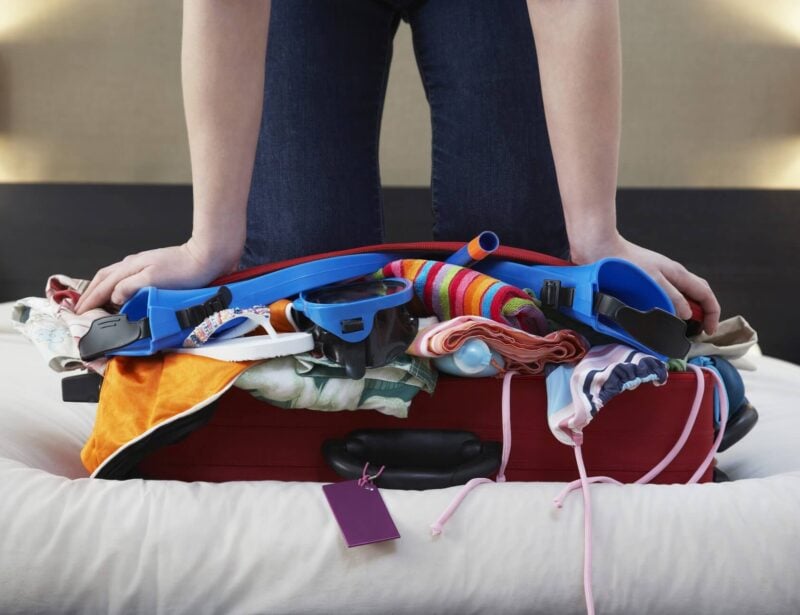 My missus travels with all her clothes in ziplock bags: don't be like my missus. UP YOUR PACKING GAME!
Packing cubes for the globetrotters and compression sacks for the real adventurers – these babies are a traveller's best kept secret. They organise yo' packing and minimise its volume too so you can pack MORE.
Or, y'know… you can stick to ziplock bags.
View Our Fave Cubes
Or Check Out the Sacks!
Don't Forget your Istanbul Travel Insurance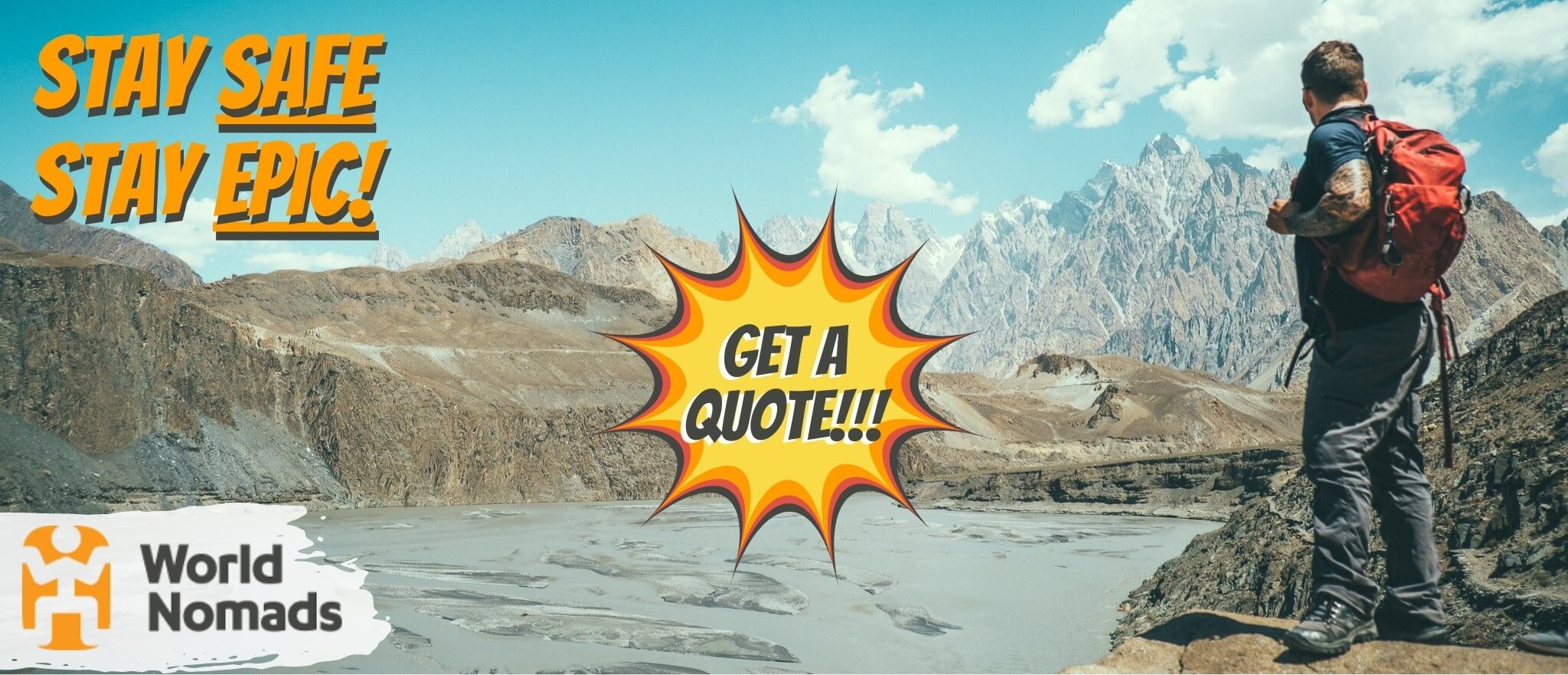 World Nomads' mission is to support and encourage travellers to explore their boundaries. They offer simple & flexible travel insurance, and safety advice to help you travel confidently.
They've been doing it since 2002 – protecting, connecting, and inspiring independent travellers just like you.
Get a quote below or read our in-depth review!
World Nomads provides travel insurance for travelers in over 100 countries. As an affiliate, we receive a fee when you get a quote from World Nomads using this link. We do not represent World Nomads. This is information only and not a recommendation to buy travel insurance.
Final Thoughts
Turkey is a gorgeous country with diverse lands, hospitable people, and buildings of modern, cultural, and historical significance at every turn.
Choosing one place for an epic day trip from Istanbul can be quite challenging. If we absolutely must choose, I'd recommend Belgrade Forest. Not only does the place provide a contrast in scenery, but also offers serenity and solitude that is impossible to find in the city. It's a place where nature lovers can unwind and de-stress. Thrill-seekers will find Belgrade Forest just as amazing. While many choose to grab their favourite book, put on some music, and enjoy a few drinks, others head deeper into the forest with hiking and camping gear to explore these mystical woodlands.
A guide to Istanbul would be missing if it didn't include the incredible trip to the Princes Islands and for those with a limited amount of time, this would be our pick. Ultimately, what makes it one of our Istanbul day trip suggestions is just how close to the city it is but how different the vibe and atmosphere is on the islands. It's such an easy escape! Regardless, of what day trip you choose you are bound to have a blast!
---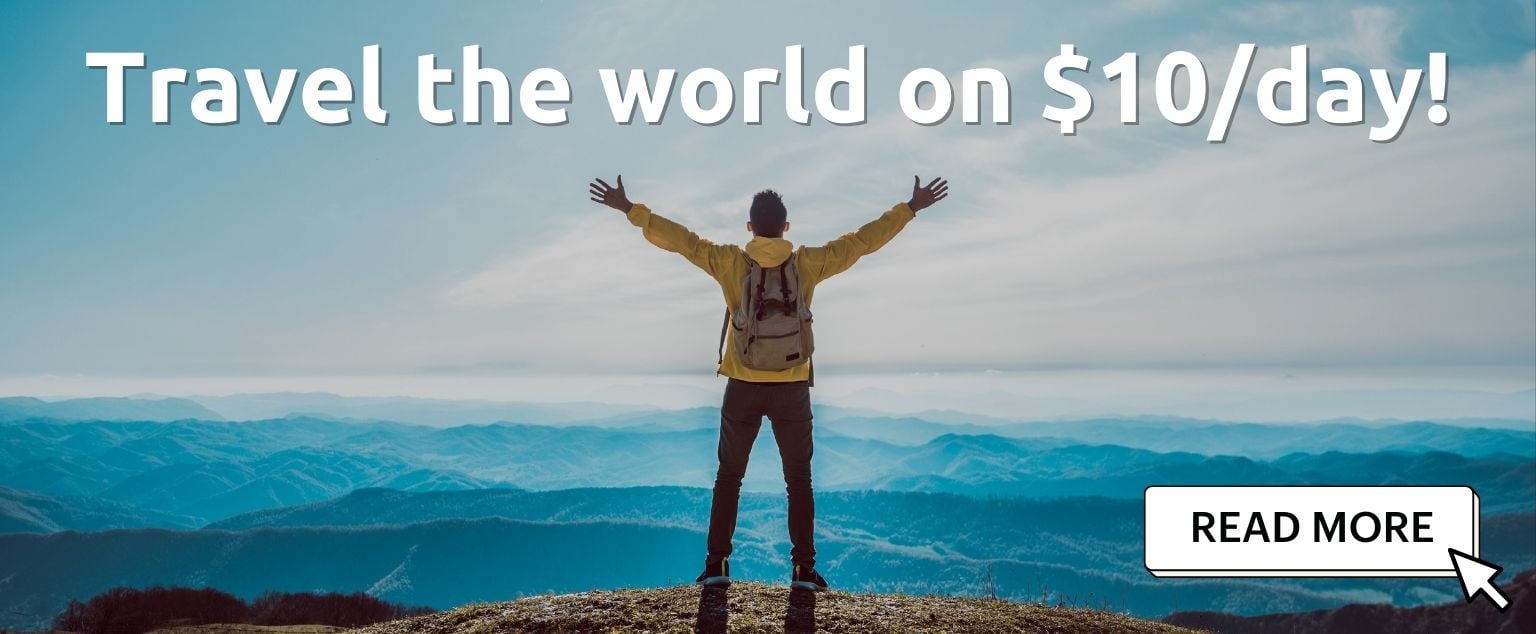 And for transparency's sake, please know that some of the links in our content are affiliate links. That means that if you book your accommodation, buy your gear, or sort your insurance through our link, we earn a small commission (at no extra cost to you). That said, we only link to the gear we trust and never recommend services we don't believe are up to scratch. Again, thank you!