Turkey has long been one of my favorite countries to travel to, the colliding of the east and west, and the persistent and colorful history, architecture, culture, and cuisine make it an ever-discovering country.
Sitting on two continents, Europe and Asia, the capital Istanbul offers a mix of stunning mosques, bazaars, architectural gems, and traditional Turkish hospitality. The most popular areas are Sultanahmet and Beyoglu. Here you can find a wide range of activities to suit any traveler's needs, from taking culinary classes at the Grand Bazaar to visiting the iconic Blue Mosque or Hagia Sophia.
For beach lovers, Turkey is home to some of the best beaches in Europe. The Mediterranean coast, especially the Antalya region, is known for its lush resorts and stunning beaches. The crystal clear waters and picturesque sunsets make it a perfect spot to relax and take in the beauty of Turkey's Mediterranean shoreline.
For those looking to explore some of Turkey's fascinating history, Ephesus is a must-visit. Here you can find some of the best-preserved Roman ruins in existence, such as the Library of Celsus and the Temple of Hadrian.
Lastly, no trip to Turkey would be complete without trying its world-famous cuisine. The country offers a variety of dishes from street food to traditional restaurants serving up delicious kebabs, börek, and stuffed vegetables.
Festivals in Turkey
The vibrant culture and warm hospitality of Turkey really come alive during the many festivals. From watching Turkish Whirling Dervishes perform in Istanbul to attending the Kirkpinar Oil Wrestling in Edirne.
Here are some of the best festivals in Turkey that will give you a firsthand glimpse into local traditions and customs.
Istanbul Tulip Festival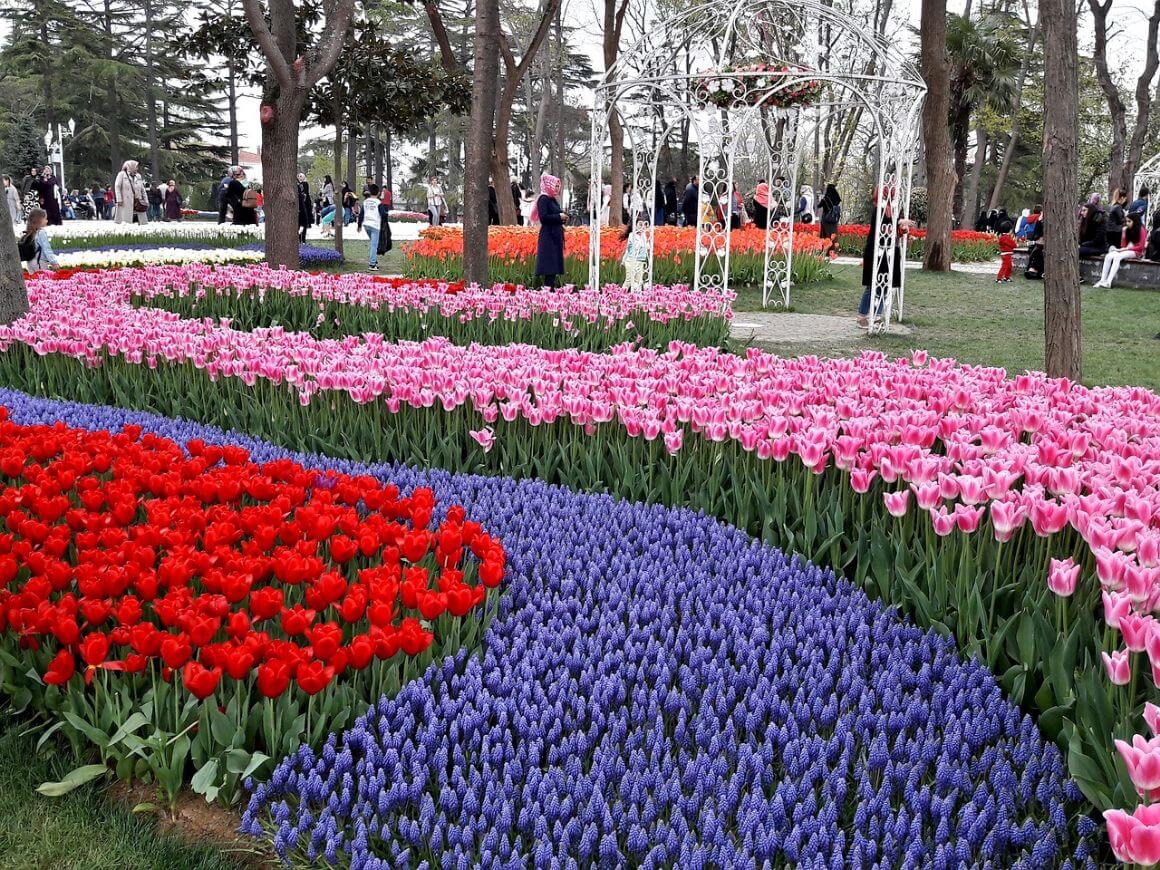 When: March
Where: Istanbul
Istanbul is such a beautiful city and during the spring, it blooms with vibrant tulips. Every year, Istanbul celebrates its love for these beautiful flowers with the Tulip Festival. From late March to early April, the streets and parks of Istanbul are filled with thousands of colorful tulips and the city really flourishes.
When one thinks of tulips, it's often the Netherlands that comes to mind; however, if you want an authentic experience with these stunning blooms, then Turkey should be your destination. Not only are the flowers native to Turkey but over time this month-long Istanbul festival has blossomed in size and number. Over 30 million tulips are in bloom during this celebration and continue to grow each year.
For Istanbul natives, this annual event is the highlight of the year. Everywhere you turn, vibrant flowers create a picturesque display that illuminates the city with bursts of color and joy. This is the perfect way to say goodbye to winter days and embrace springtime.
The tulip, a beautiful and delicate bloom, is the national flower of Turkey. It holds various meanings for Turks including paradise on earth, feminine beauty, and perfection. Although many people are unaware that the tulip is connected to Turkish culture and heritage, it continues to be an important part of their history today.
The best place in the city to witness the little blooming buds is Emirgan Park. Here, you can find hundreds of tulip varieties ranging from white to yellow and red to purple. The park is filled with so many vibrant blooms that it almost looks like a painting come to life! You can also enjoy live music performances, art exhibitions, and even sample traditional Turkish food.
Where to Stay
Located right in the center of Istanbul, the Florenta Hotel will give you easy access to all the beautiful parks blooming with tulips. And their excellent service and comfortable rooms make it one of the top places to stay in the city.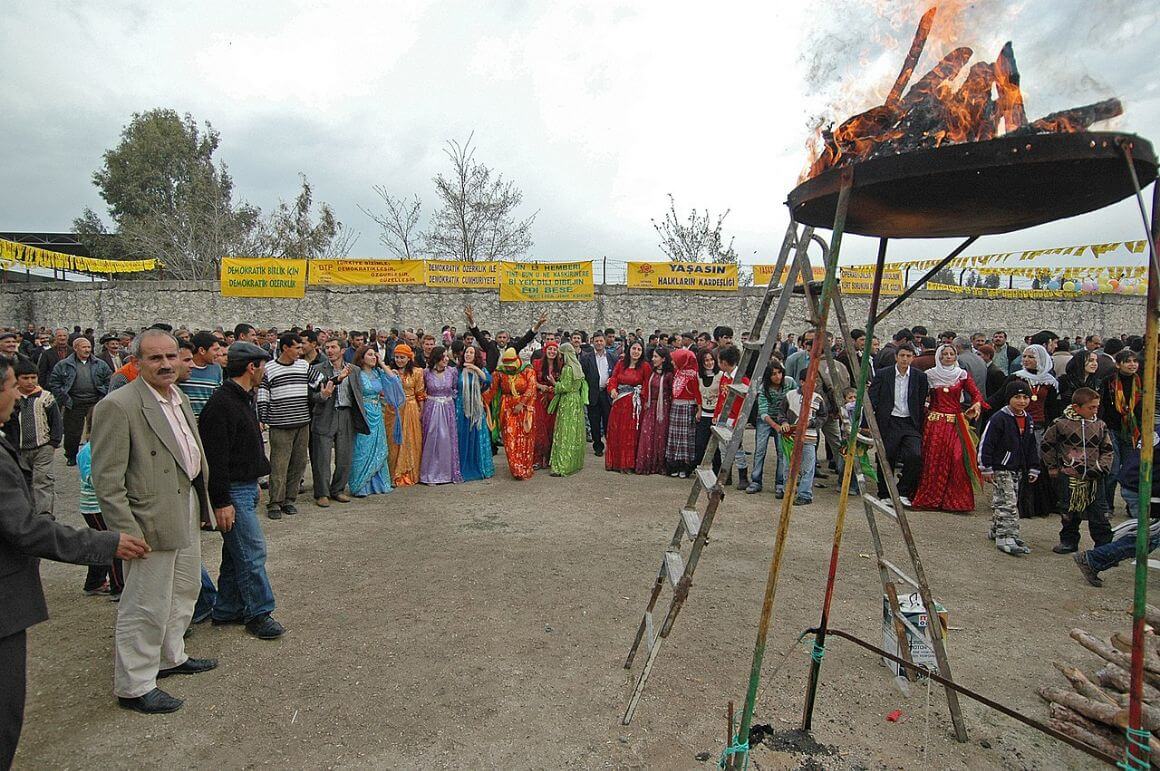 When: March
Where: Antalya
Every March, Antalya celebrates the fiery spirit of spring with its Nevruz Spring Festival. This traditional event is a time for celebrating new beginnings and bringing good luck to the upcoming year.
The celebration starts on March 21st, also known as "Nevruz" which literally means "new day." This is when people gather to honor the Persian New Year and the arrival of spring. The festival usually lasts for seven days with ceremonies, games, and lots of singing and dancing in the streets.
At this time, traditional Turkish practices shine bright. One such tradition includes jumping over a fire while chanting "Nevruz!" This is believed to bring good luck and ward away evil. There is also a traditional Turkish game called "Karagöz," which involves people throwing sticks at each other to break the evil eye curse.
Throughout the festival, you'll see lots of colorful costumes and decorations all around. People take part in various activities such as eating honey and wearing special clothes to bring them luck.
The festival culminates with a beautiful firework display which further illuminates the night sky. It is truly magic!
Where to Stay
Stay in the old town of Antalya at this popular and affordable hotel, Sibel Hotel. Their outdoor garden is the perfect place to relax after a day of Nevruz activities.

Do You Want to Travel FOREVER??
Pop your email in below to get a FREE copy of 'How to Travel the World on $10 a Day!'.
Ramazan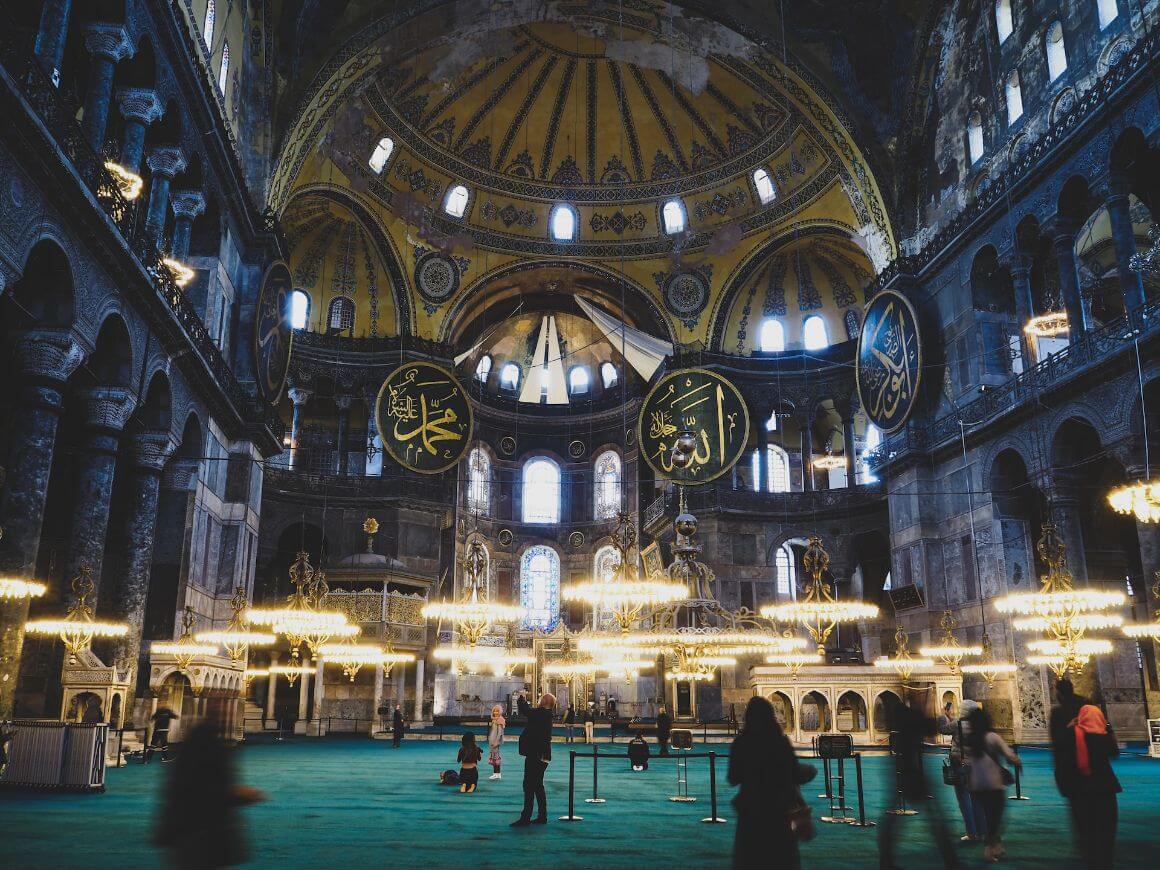 When: March
Where: All over Turkey
Ramazan, also known as Ramadan, is the most religious festival in Turkey. It marks the anniversary of the revelation of the Quran to Prophet Muhammad and during this time, Muslims all over the world practice fasting from daybreak to sunset.
The month begins with a beautiful festive spirit where people decorate their homes with colorful lights and decorations. Throughout the day, people wake up early to enjoy a hearty breakfast before the sun rises and then fast until sunset. At night, people break their fast with traditional Turkish dishes such as "Çöbiyet" (a layered pastry filled with meats or cheese) and "Gözlemelik" (a mixture of rice, bulgur, and other grains).
During this special time, there are cultural events held all around Turkey. Muslims gather in mosques for special prayers and readings, while food stalls set up outside serve traditional Turkish dishes to the crowd. In some cities, people even organize musical performances which add an extra festive atmosphere.
Finally, the month of Ramazan is celebrated with a three-day holiday known as "Eker Bayram" or "Sugar Festival." This is when people exchange gifts and give thanks for all their blessings. During this time, you'll often see people wearing traditional clothing while they gather in public areas for special prayers and gatherings.
Keep in mind, traveling to Turkey during this time might have some restrictions due to religious customs. Some restaurants and cafes may be closed during the day, so it's best to check before you travel.
Where To Stay
For travelers on a budget, this homely guesthouse near the center of Istanbul is an ideal place to stay. Not only is it budget-friendly, but the warm and welcoming staff will make you feel right at home.
For nearly 500 years, the people of Manisa have kept alive an unforgettable tradition known as Mesir Paste (Mesir Macunu in Turkish). Invented during the Ottoman period as a medicinal remedy, this Anatolian city's iconic product has since become a prominent element of local festivities.
As the story goes, Ayse Hafsa Sultan was brought to the Ottoman Harem in 16th-century Crimea after her marriage to Yavuz Sultan Selim. After his death, she fell ill and it's believed that Mesir Paste helped revive her health – a miracle remedy that has been passed down through generations since then. As a result of this remarkable event, we now have access to one of history's most powerful natural remedies.
The traditional Mesir Paste Festival is celebrated every March in Manisa and sees the locals come together to celebrate this magical concoction. During the festival, people create long strips of Mesir Paste made from natural herbs and spices while they sing local songs.
At night, people gather in the city center to enjoy a performance of Turkish folk music and shadow play. The festival culminates with a grand procession through the streets, accompanied by a traditional marching band.
Where to Stay
Located in the Agean this DoubleTree will give you access to the Mesir Macunu Festival and easy access to Istanbul. The spa, pool, and modern amenities provide a luxurious stay while the attentive staff will take care of all your needs.
The International Izmir Festival is one of Turkey's largest and most popular events. Held in the beautiful city of Izmir between May and June, this festival brings together musicians, dancers, and performers from all over the world for a unique celebration of art and culture.
The event includes performances from renowned orchestras, choirs, folk dancers, and even traditional Turkish jugglers and mimes. There are also art exhibitions, workshops, film screenings, and much more to keep you entertained throughout the festival.
One of the most spectacular aspects of this festival is one of its incredible venues, Ephesus. Since 1987, many of the performances have been held at a UNESCO world heritage site that presents unparalleled music and theatre performances. Listening to an orchestra in the amphitheater gives you a glimpse into history as if St Paul himself were addressing his audience once again.
You can also experience the traditional hospitality of the locals in Izmir. Take a stroll down Kordon and enjoy the lively atmosphere of its many cafes, restaurants, and pubs. Izmir is just beaming with the Agean culture and is the perfect place to enjoy the best that Turkey has to offer.
Where To Stay
This self-serve apartment is great for solo travelers or a couple! It's centrally located and close to all the major attractions in Izmir. The apartment has a fully-equipped kitchen so you can cook your own meals, a relaxing living room with comfortable seating, and one bedroom and one bathroom.
Forget boring accommodation… book yourself an EPIC STAY!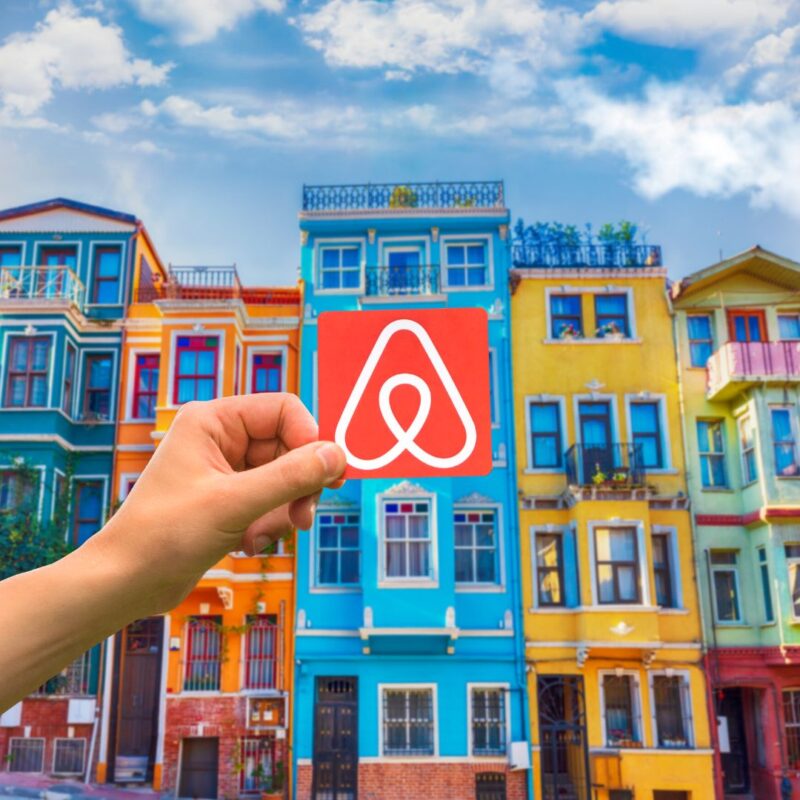 Why stay in a naff hotel when you can stay in a cosy, stylish local house instead? And for half the money too!
Stay somewhere EPIC and save your hard-earned dollars — from houses to barns to castles and caves, there is an Airbnb for every occasion!
Book an EPIC Stay
Kirkpinar Oil Wrestling Festival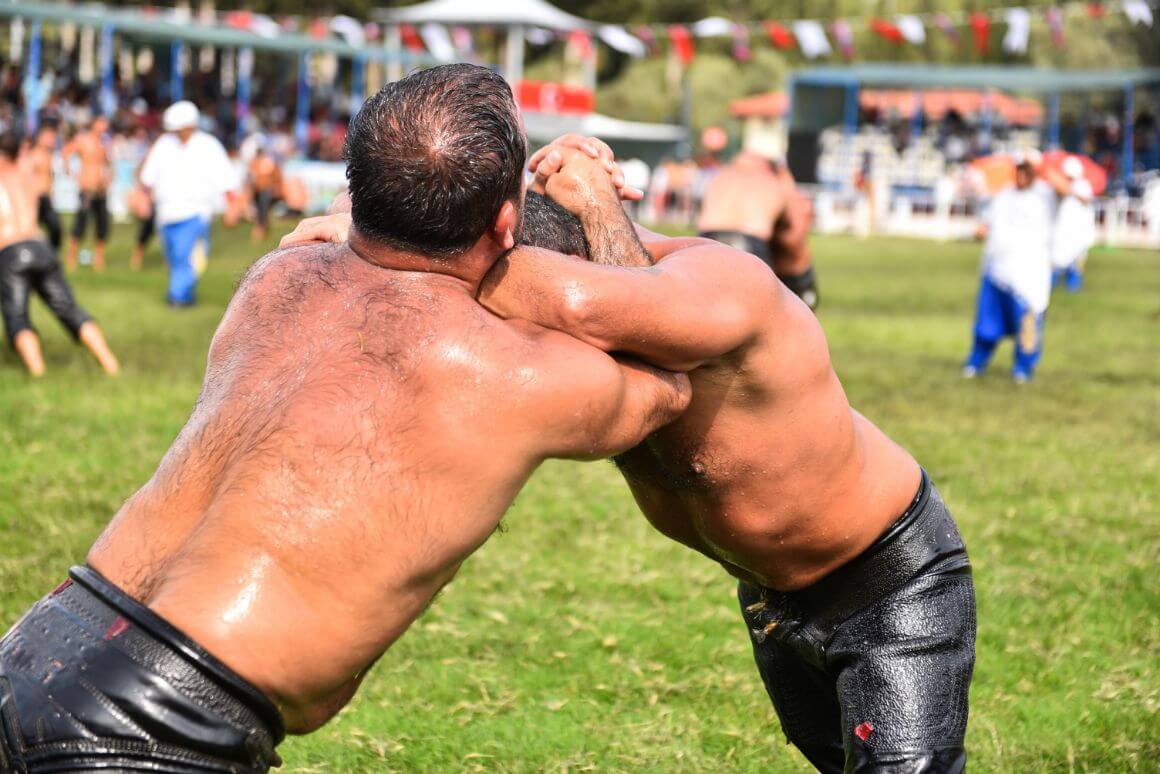 The Kirkpinar Oil Wrestling Festival is one of the biggest and most vibrant festivals in Turkey. Held annually since 1346, this event takes place in the city of Edirne near the Turkish-Bulgarian border and draws thousands of visitors from all over the world.
Rooted in the Ottoman days, the festival is a test of strength and skill. It sees local wrestlers from all over Turkey battle it out in an ancient oil wrestling match known as Ya?l? güre? (or "oil wrestling" in English). It's believed to be one of the oldest sports competitions in the world, dating back 4,500 years.
The festival is part of UNESCO's List of Intangible Cultural Heritages.
To start, wrestlers cover themselves in olive oil and wear traditional leather pants called "Kispet" to make their moves as slippery as possible. Competitors then try to pin each other down in a show of strength and endurance – with the winner receiving symbolic prizes such as a golden belt and money.
The festival invites amateur wrestlers as well as professionals from across the country. It is considered a great honor for wrestlers to compete in this traditional event, and visitors can experience the intensity of the competition first-hand.
Apart from the wrestling tournament, visitors can enjoy traditional music and dance performances, take part in handcrafting workshops, or explore the bazaar where they can purchase jewelry and souvenirs. A highlight of this festival is seeing wrestlers drinking "ayran" (a yogurt-based drink) to replenish their energy after a tough match.
Where to Stay
Enjoy the comfort of a home away from home at this adorable hotel located in Edirne's center, steps away from all that it has to offer! You'll stay cool during summer with air-conditioning and enjoy delicious Turkish meals at their restaurant/bar.
Electronica Festival
When: July
Where: Istanbul
Istanbul is home to one of the biggest electronic music festivals in Turkey – Electronica Festival. This annual event has been taking place every year since 2004. It brings together some of the world's most renowned DJs, producers, and musicians from a wide range of genres.
Held in one of Istanbul's iconic venues such as Cemil Topuzlu Open-Air Theatre or Volkswagen Arena, this festival features an impressive line-up of performances and activities for visitors to enjoy. Music fans can experience the best of music, art, and technology under the stars.
The festival also includes visual arts performances, interactive installations, and tech-savvy workshops on topics ranging from artificial intelligence to virtual reality. Meanwhile, live acts include DJs like Tale Of Us and Carl Cox as well as some of Turkey's most popular electronic music talents.
With its spectacular light shows and entertaining activities, Electronica Festival has become one of the most sought-after music events in Istanbul. There's also a variety of food and drinks on offer to keep you fueled up during your time at this amazing event.
You can purchase a three-day pass along with camping and accommodation packages. There are also special tickets for those looking to just attend the festival during the day and night. Prices aren't released yet so make sure to check out their website for updates.
Where to Stay
Purchase the camping and accommodation packages to enjoy the festival with all its amenities. You can bring a tent or rent one at the festival. Alternatively, you can stay in one of the many hotels and hostels located near the venue or even in Istanbul's city center.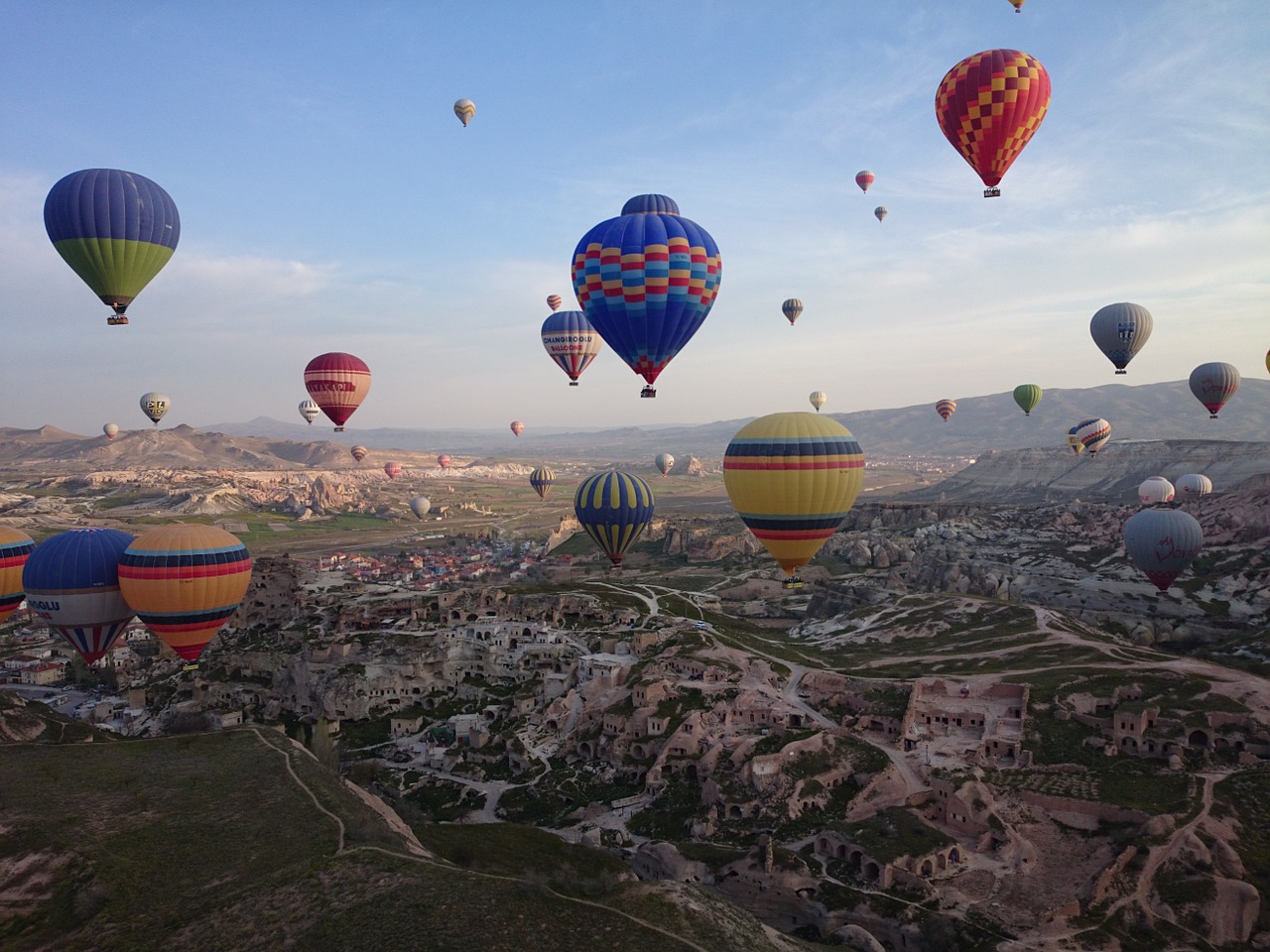 When: July
Where: Cappadocia
Cappadocia is a breathtaking region of Central Anatolia that boasts some of Turkey's most spectacular landscapes. And the Cappadocia Balloon Festival is an amazing way to experience the region's beauty from up in the air.
Held annually since 2005, this event takes place over three days in July and is one of the most popular festivals in Turkey. Hundreds of hot air balloons take off from the magical landscape and slowly drift towards Göreme National Park, providing spectacular views of Cappadocia.
Attending this festival also gives visitors a chance to witness an age-old tradition as many local pilots still fly their traditional baskets. You can even join in on the action, as there are various packages available for those who want to take part.
On top of being a great way to explore the area from above, Cappadocia Balloon Festival also offers a lot of activities and events to keep you entertained throughout the day. There's music, traditional dance performances, fireworks, and plenty of food and drinks to enjoy.
Not to mention the balloon rides themselves! This is one of the most spectacular festivals in Turkey and an experience you won't forget.
Where to Stay
You'll have stunning views while staying in this cave hotel, located in the heart of Cappadocia. Enjoy breakfast on the rooftop as you watch the hot air balloons drift across the sky.
Is This the Best Daypack EVER???
Mevlana Whirling Dervishes Festival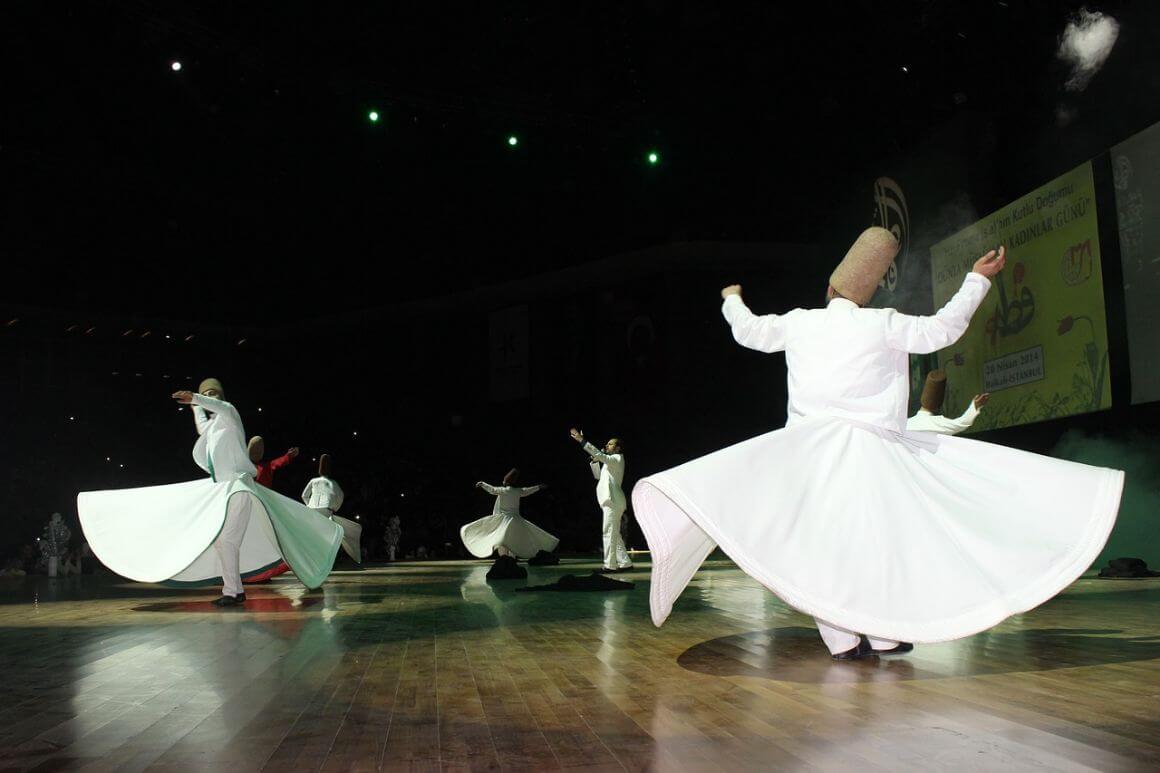 When: November
Where: Konya
The Mevlana Whirling Dervishes Festival is an annual event held in Konya, the spiritual heart of Turkey. The festival marks the death anniversary of Mevlana, a 13th-century Sufi mystic and poet who founded one of the world's most renowned schools of Islamic thought – The Mevlevi Order.
At the heart of these transcendental teachings lies a unifying principle – that through music and dance, one can reach a greater level of consciousness which leads to divine love. This idea is celebrated at the festival with captivating Sema ceremonies performed by devotees of Rumi, or Mevlevi. Many performances are filled with mystical Sufi music and dances that evoke feelings of profound spiritual connection.
During the festival, Whirling Dervishes perform a traditional ritual of spinning and swaying in circles as a symbol of their devotion to God. Many of them will enter into a trance-like state in which they reach this inner peace and harmony.
The event takes place over two days in November and includes performances from traditional musicians. Visitors can also take part in special educational programs about Mevlana's teachings and learn more about the whirling dervishes ceremony.
The festival is held in a unique atmosphere of warmth and hospitality, making it one of the most memorable events to attend in Turkey. It's an experience that will leave you with a deep appreciation for the country's vibrant culture and its unique contribution to world music.
Where to Stay
This stylish hotel is a great place to stay during the festival. Located in Konya's historic district, it offers a selection of spacious rooms and suites with beautiful views of the city. There is also an on-site restaurant serving traditional Turkish dishes and local specialties.
Final Thoughts
As the world leader during the Ottoman Empire, Turkey has maintained a strong cultural presence for centuries. Istanbul is a city divided between two continents and Izmir the birthplace of Homer has both been significant contributors to this country's vibrant heritage.
The festivals in Turkey offer a fantastic opportunity to get an insight into their culture and history, whether you are attending the oil wrestling festival or watching Turkish Whirling Dervishes perform in Istanbul. Its festivals are some of the most remarkable events in the world and offer unique glimpses into the country's past, present, and future.
If you can only attend one Turkish festival, the Cappadocia Hot Air Balloon Festival is unquestionably it. I have seen some remarkable sights in my life, but none compare to what can be witnessed at this festival: with the sun rising and hot air balloons of every shape and size floating over the stunning caves of Cappadocia – it's an unforgettable scene!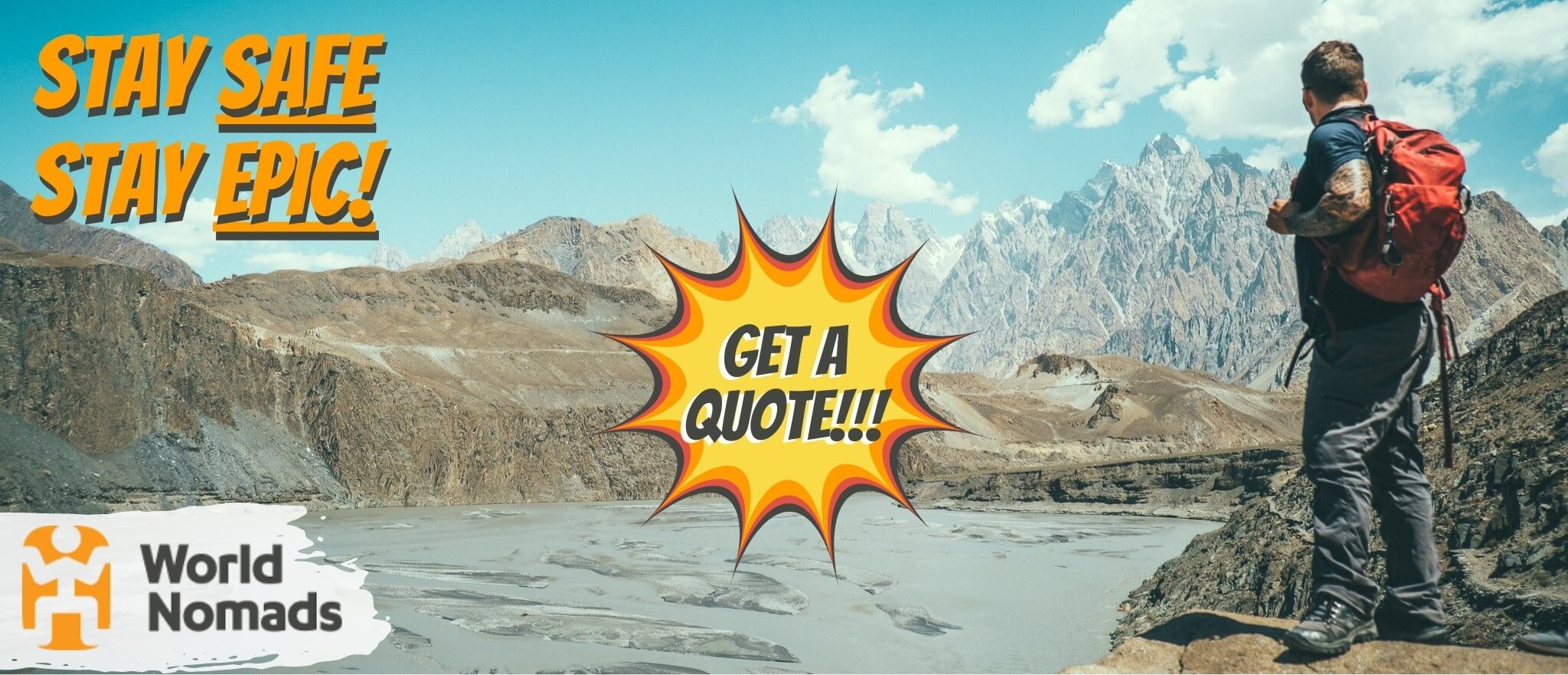 World Nomads' mission is to support and encourage travellers to explore their boundaries. They offer simple & flexible travel insurance, and safety advice to help you travel confidently.
They've been doing it since 2002 – protecting, connecting, and inspiring independent travellers just like you.
Get a quote below or read our in-depth review!
World Nomads provides travel insurance for travelers in over 100 countries. As an affiliate, we receive a fee when you get a quote from World Nomads using this link. We do not represent World Nomads. This is information only and not a recommendation to buy travel insurance.
---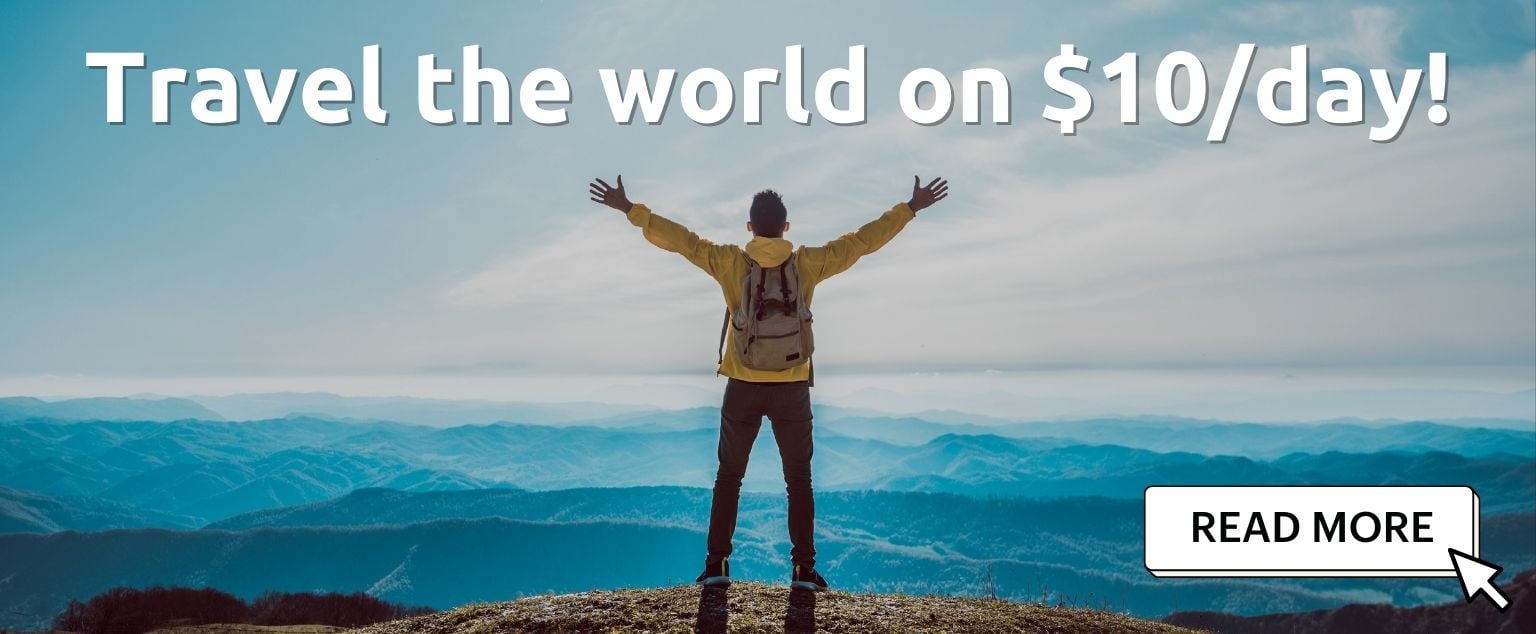 And for transparency's sake, please know that some of the links in our content are affiliate links. That means that if you book your accommodation, buy your gear, or sort your insurance through our link, we earn a small commission (at no extra cost to you). That said, we only link to the gear we trust and never recommend services we don't believe are up to scratch. Again, thank you!