Formerly the heart of the Ottoman Empire, Turkey still remains a melting pot of cultures. Combine its historical cities with miles upon miles of sparkling coastline, add incredible natural landscapes to discover and very friendly people for an incredibly cool cocktail of a country.
There have been some issues recently, however, mainly to do with the Syrian conflict and the resulting terrorist attacks. These have consistently happened, all the way up into 2017. It's no surprise that you're probably wondering, "is Turkey safe?"
It's a good question and we aim to answer it with this massive insiders guide on the best ways to stay safe in Turkey. At The Broke Backpacker, we're all about traveling smart, so we want to give you the best tips to help you stay safe wherever you go.
We're going to be covering a whole lot. You may be getting ready for a family trip to Turkey and you're worried about terrorists (understandable), or maybe you want to travel to Turkey as a solo female and you're not sure what to expect. Whatever you're going for, our insider guide on staying safe in Turkey is here to help.
How Safe is Turkey? (Our take)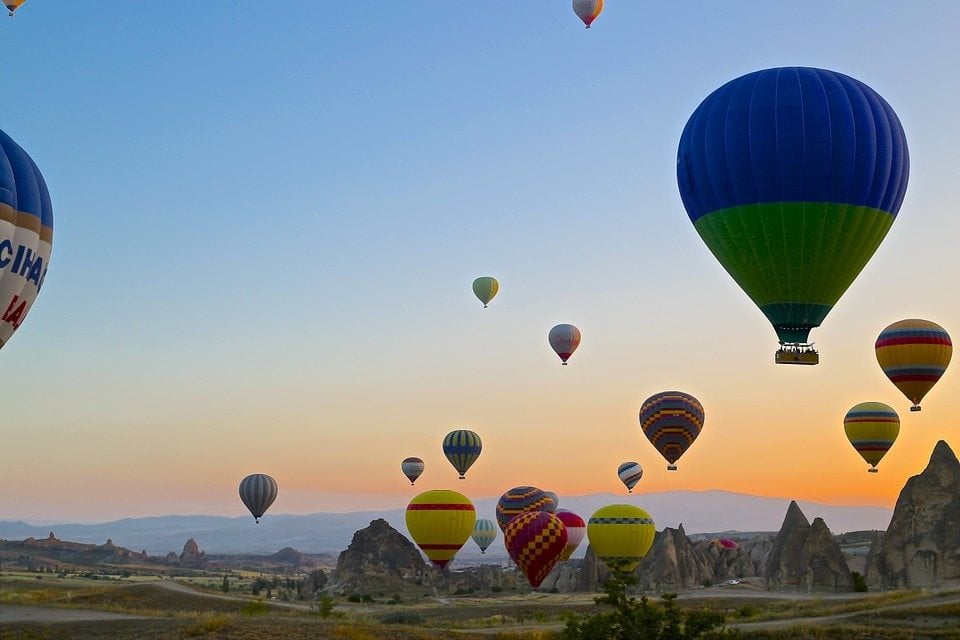 Turkey is pretty cool. There's a mix of cultures all over the place (notably in Istanbul straddling Europe and Asia), a load of amazing landscapes – like the fairy chimneys of Cappadocia – incredible history (ever heard of Troy?) as well as beach resorts.
However, a lot of Turkey isn't what we'd call totally safe. In recent years, the border with Syria, the Syrian conflict itself, terrorist incidents, and skirmishes with the Kurdish PKK, have all threatened the security of Turkey.
But not going to Turkey because of what's happening in Syria would be a shame. There's a whole country to discover here. Crucially, tourism is important to Turkey as well and helps the nation to remain stable.
To put it simple, visiting Turkey is very safe.
There is no such thing as a perfect safety guide, and this article is no different. The question of "Is Turkey Safe?" will ALWAYS have a different answer depending on the parties involved. But this article is written for savvy travellers from the perspective of savvy travellers.
The information present in this safety guide was accurate at the time of writing, however, the world is a changeable place, now more than ever. Between the pandemic, ever-worsening cultural division, and a click-hungry media, it can be hard to maintain what is truth and what is sensationalism.
Here, you will find safety knowledge and advice for travelling Turkey. It won't be down to the wire cutting edge info on the most current events, but it is layered in the expertise of veteran travellers. If you use our guide, do your own research, and practise common sense, you will have a safe trip to Turkey.
If you see any outdated information in this guide, we would really appreciate it if you could reach out in the comments below. We strive to provide the most relevant travel information on the web and always appreciate input from our readers (nicely, please!). Otherwise, thanks for your ear and stay safe!
It's a wild world out there. But it's pretty damn special too. 🙂
Is Turkey Safe to Visit Right now?
We believe that Turkey is safe to visit although we always advise caution and recommend you travel smart – especially in major cities.  
There are some places you really shouldn't go to. Anywhere within 10 kilometers of the Syrian border isn't safe. The city of Diyarbakir is a no-no, too.
But Turkey is BIG on tourism. By big, we mean huge. In 2014, Turkey was the 6th most popular tourist destination in the world. The government is all about making sure the country is safe for tourists, so you'll be a priority for them when you visit. It's a big part of Turkey's economy.
On another note, a couple of pretty sizeable earthquakes happened here in 2017, and these aren't uncommon. As such, you will need to bear natural disasters in mind.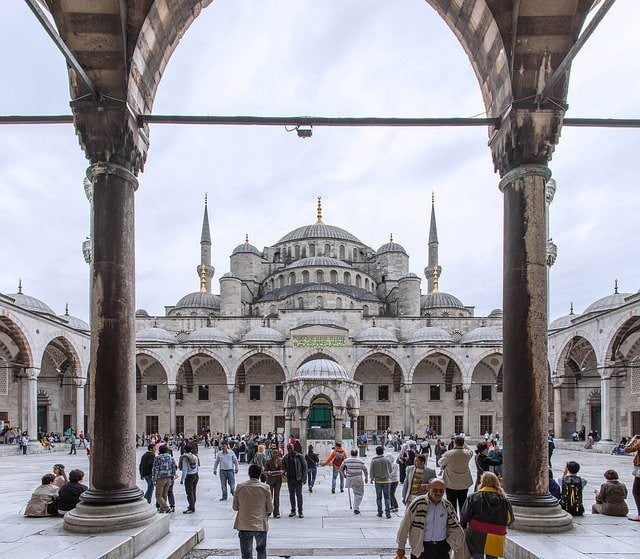 In late 2019, Turkey re-entered the Syrian conflict and attacked various Kurdish militias as well as Syrian "rebel" groups. Whilst the conflict is restricted to the Syrian side of the border, the incursion has further raised the possibility of acts of terrorism been carried out inside Turkey.
In terms of politics, As long as you don't get involved in protests, the most that will probably concern you are pickpockets and scams. I know a few backpackers in Istanbul who DID get caught up in protests (for selfies) and it did not end well for them.
Safest Places in Turkey
As we've mentioned before, not everywhere in Turkey is safe. To make your travel planning a bit easier, we've listed the absolute best (and safest ) areas, as well as the no-go places.
Istanbul
Istanbul is undoubtedly the overall best city to stay in Turkey. Since some of Turkey's absolute most famous landmarks call Istanbul home, a trip to Turkey really isn't complete without visiting Istanbul.
Istanbul is a bright, cosmopolitan city that is divided by the Bosporus strait. If you're backpacking Istanbul, you'll want to take a boat trip along the strait, to catch some great views of the city, while you soak up some relaxation on the water.
Most Famous Turkish City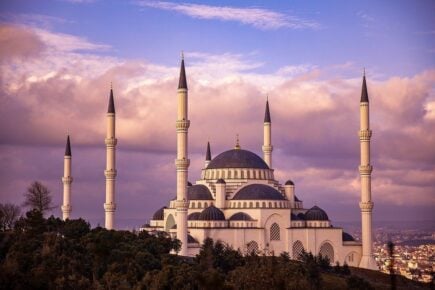 Most Famous Turkish City
Istanbul
With loads of unique attractions, great culture and amazing food, Istanbul is one of the most popular travel destinations in Turkey.
Bodrum
Bodrum sits along the Mediterranean Sea of Turkey's coastline and is renowned for it's crystal clear waters and plentiful beach activities — including an underwater archaeology museum! There are a ton of affordable hotels, guesthouses, and Airbnbs. In fact, some of the cheapest hotels in Turkey are in Bodrum!
If you're looking to party on the beach in Bodrum, then you are in luck! There are lots of excellent bars right on the shoreline, from Reef Beach Bar to the White House Bar to the Mandalin. There certainly are plentiful options that range from chic and classy to wild and raucous!
Beach Paradise
Beach Paradise
Bodrum
Sitting along the Mediterranean Sea of Turkey's coastline you can enjoy crystal clear water, beach activities and great nightlife.
Cappadocia
Cappadocia is one of the most unique places to stay in all of Turkey. With the moon-like landscape, and wildly bizarre rock formations called "fairy chimneys," there's a lot to see and do in Cappadocia that is downright strange but completely marvelous!
There are also underground cities and cave churches, not to mention houses carved into rocks. It's recommended to find out where to stay in Cappadocia before you start your travels. If you're able to splurge a little, take a hot air balloon ride to really see all the beauty of this moon-like landscape that will leave you and your partner positively breathless!
Hub for Adventure and Relaxation
Hub for Adventure and Relaxation
Cappadocia
Cappadocia is the ideal getaway for a unique holiday. With caves and houses built into stone and even an underground city, there will be plenty enough to explore.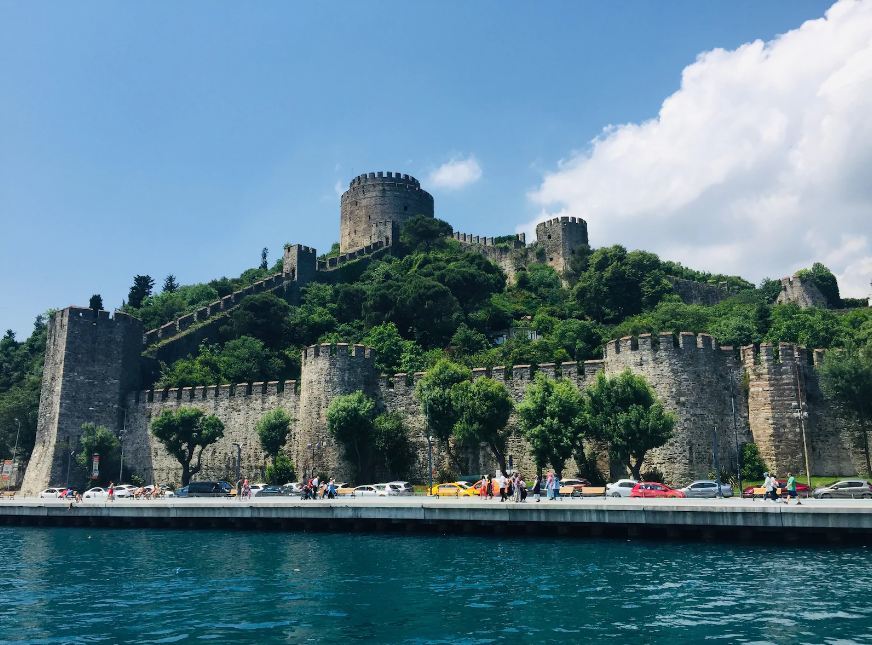 Places in Turkey to Avoid
Most of Turkey is absolutely stunning and totally safe. However, some places still aren't safe at all. As of January 2020 there are travel warnings in place for pretty much anywhere near the border with Syria, and an "all but essential travel" warning from the British government for the following provinces: Sirnak, Mardin, Sanliurfa, Kilis, and Hatay, as well as Tunceli and Hakari. Most terrorist attacks happen in this southeastern region.
But you're not likely to be going that way. Unless you're a journalist or really just want to travel to dangerous places, you'll probably be sticking to the classic areas that Turkey is famous for.
Turkey Travel Insurance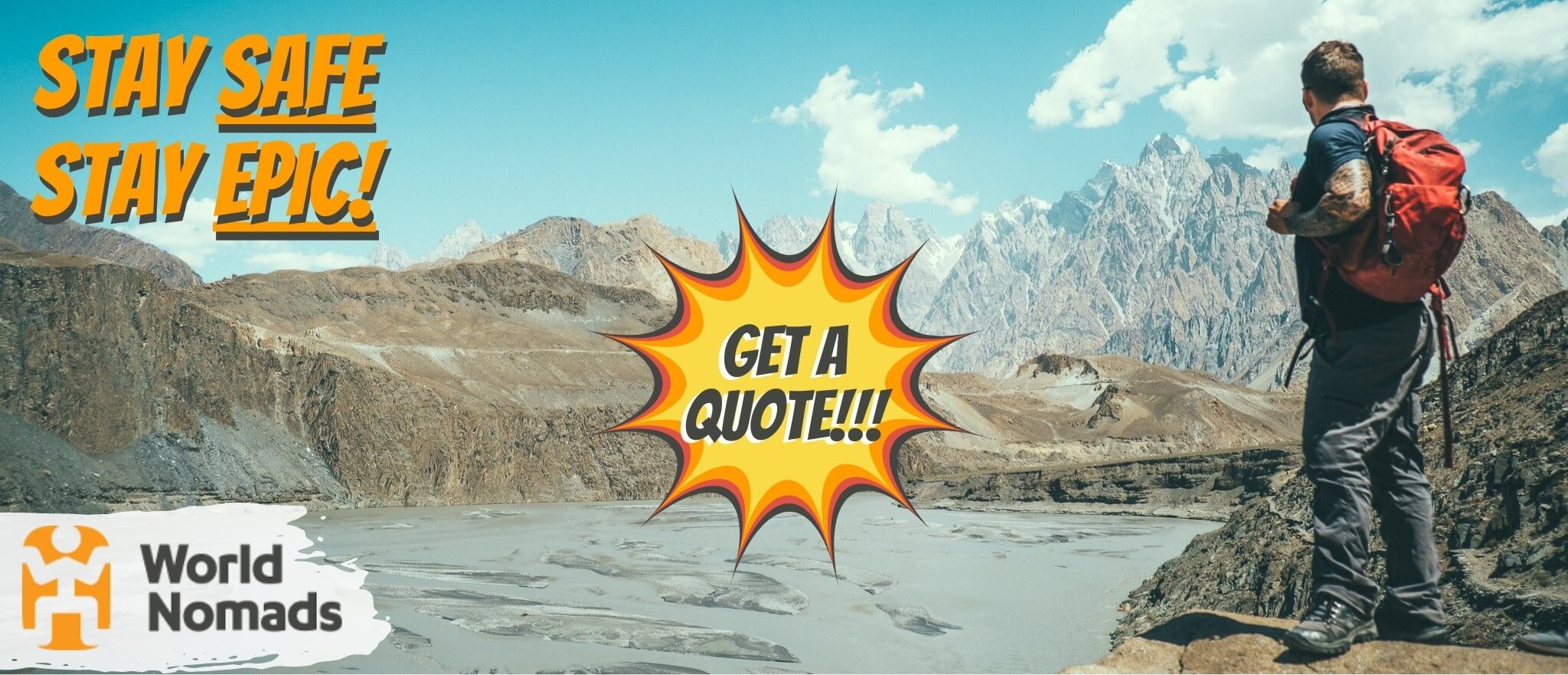 It's good to get lost sometimes, but it's also good not to get too lost. There are people that want you home in one piece.
There's one travel insurance provider The Broke Backpacker trusts for all his wildest shenanigans… World Nomads!
Click the button below to get a quote on your insurance or read our in-depth review of World Nomads' coverage. And then… let the shenanigans begin. 😉
Turkey might be a little on the rocks thanks to terrorist attacks and political unrest, but it's been building itself back up to the tourist behemoth it once was. To help you out, here are some tips for staying safe in Turkey.
Avoid political demonstrations – might seem interesting, but just don't get involved. Not worth it.
Don't go around flashing your cash – or any amount of fancy jewelry or decedent clothes you might have. Screams "I'm rich and oblivious; scam/rob me!" Keep a money belt on you for ultimate anonymity. 
Be wary of scams – these come in all shapes and sizes, and basically, it comes down to the old classic: don't talk to strangers.
In fact, do some research on scams – the scammers can be pretty savvy. Knowing some of the most common scams will help.
Keep your belongings close to you in tourist areas – mainly a problem in cities, but pickpockets are active here.
Teach yourself a few Turkish words and phrases – this will help you get by, especially if you get lost.
Carry your hotel/guesthouse/hostel's business card – show it to someone if you're, again, lost.
Don't insult the Turkish government – the government is hot on censorship and takes harsh criticism as an insult – and a crime.
Protect against mosquitoes – these can be more than pesky especially in coastal areas. Bring repellent, buy coils, cover up.
Watch where you tread – safety standards aren't as high as Western countries, so unfinished and unsafe pavements are common.
DON'T take any drugs – it's illegal. Prison sentences run as high as 20 years.
Careful of what you photograph – it's against the law to take photos of military installations.
Know about mosque etiquette – you don't want to offend people. Covering your legs and shoulders is mandatory.
Be aware of how you're acting – public displays of affection are offensive here. For real.
Be vigilant when it comes to terrorist attacks – watching the news, avoiding religious celebrations and big gatherings. Generally being aware of the situation, will help you stay a little safer.
Dress respectfully – Istanbul and beach resorts may be liberal, but other places… not so much. Watch how other people around you are dressing.
Take toilet paper! – yep, really. You won't find this everywhere.
Stay hydrated and cover up in the sun – Turkey can get baking hot during the summer months. The sun takes no prisoners!
Don't agree on the first price for anything – it's inflated, every single time. Taxis, souvenirs, whatever. Offer half and go from there.
Be respectful during Ramadan – eating in public during the day is not very respectful.
Don't drink too much alcohol – some of it might be stronger than you're used to. Counterfeit alcohol is a common occurrence in Turkey.
Watch out for packs of stray dogs – especially in towns and cities. Rabies is rampant and, besides, they can be pretty scary…
Insider Safety Tips from the Broke Backpacker Team
Travel SAFE and Make a Difference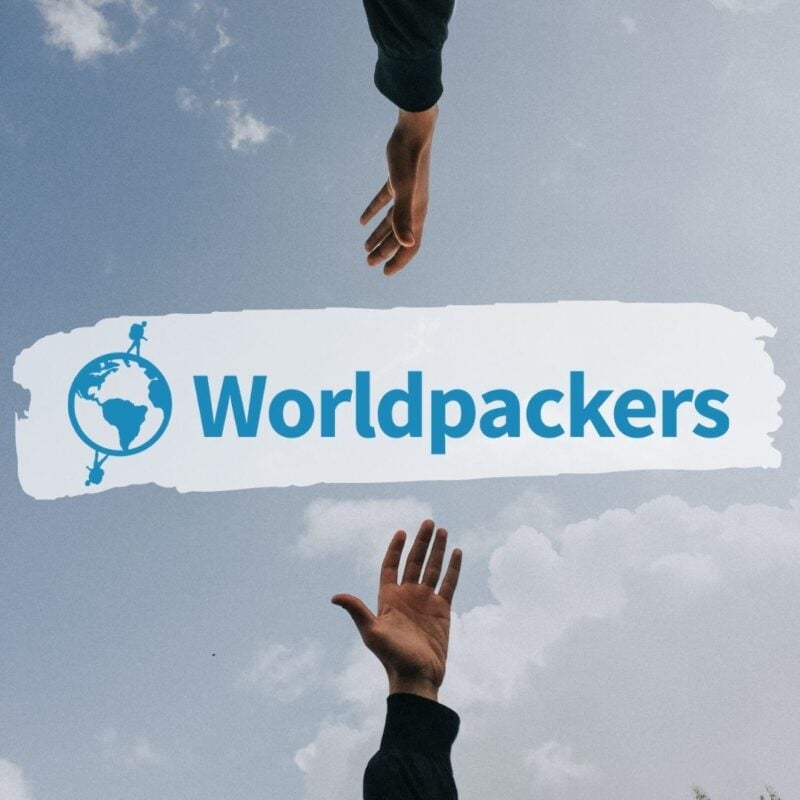 Worldpackers connects travellers with hostels, schools, NGO's and many more for work exchange opportunities. Chat with your host before you arrive to have a soft landing and then experience your destination differently! Local connections make your trip a lot safer – and open up a whole new culture experience.
Worldpackers trips are insured! They'll help you find a new host and cover up to 7 nights in a hostel so you're not left on your own if a host falls through.
Use the discount code BROKEBACKPACKER for a $10 discount. Plus, get 3 free months on your membership during their summer promo!
TRAVEL BETTER NOW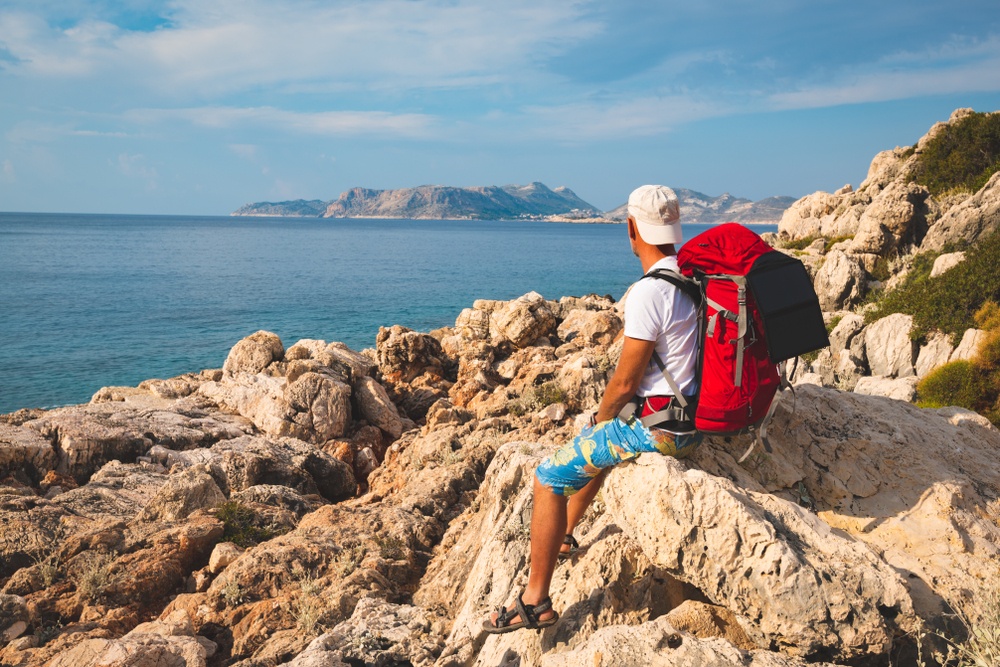 There are loads of great experiences to be had while traveling alone. People in Turkey are pretty welcoming and there are a few well-trodden routes where you can make friends with other backpackers, too.
To make sure you stay safe in Turkey while traveling alone, here are a couple pieces of advice.
Going on a group tour is a good idea. Whether it's a simple walking tour from your hostel or a multi-day excursion, it's going to be a good way to get to meet fellow travelers.
Single male travelers are pretty susceptible to scams. Especially the "hey my friend let's go for a drink" scam. Learn to say "no". There are some pretty dodgy people out there who are pretty clever when it comes to parting unsuspecting solo travelers from their cash.
Don't tell people you'll be traveling alone. 
Walking around alone after dark, especially in city areas, is never really a good idea pretty much anywhere in the world. Same goes for Turkey.
You can get a pre-paid sim at the airport and we recommend you do. Phoning accommodation, having data to talk to friends and family back home, checking maps; there are all of that sort of thing you can do with a phone. Most importantly, people will know where you are if you're in contact.
Do your research on accommodation. Somewhere with good reviews is likely to attract nice travelers, too!
You should probably try and act like a local as well without appearing ridiculous. Be aware of how people around you are behaving and interacting, how they're dressing, and you'll get to know how best you can fit in.
Turkey is safe for solo travelers, absolutely, but being aware of the situation at all times is going to help. Keep up with the news, talk to friends back home, and, most importantly, make friends with other backpackers along the way.
Travel with peace of mind. Travel WITH a security belt.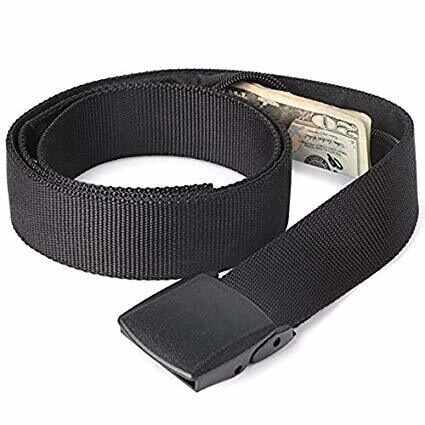 Get your cash stashed with this awesome Pacsafe money belt. It will keep your valuables safe no matter where you go.
It looks exactly like a normal belt except for a SECRET interior pocket perfectly designed to hide a wad of cash or a passport copy. Never get caught with your pants down again! (Unless you want to.)
Hide Yo' Money!
Is Turkey safe for solo female travelers?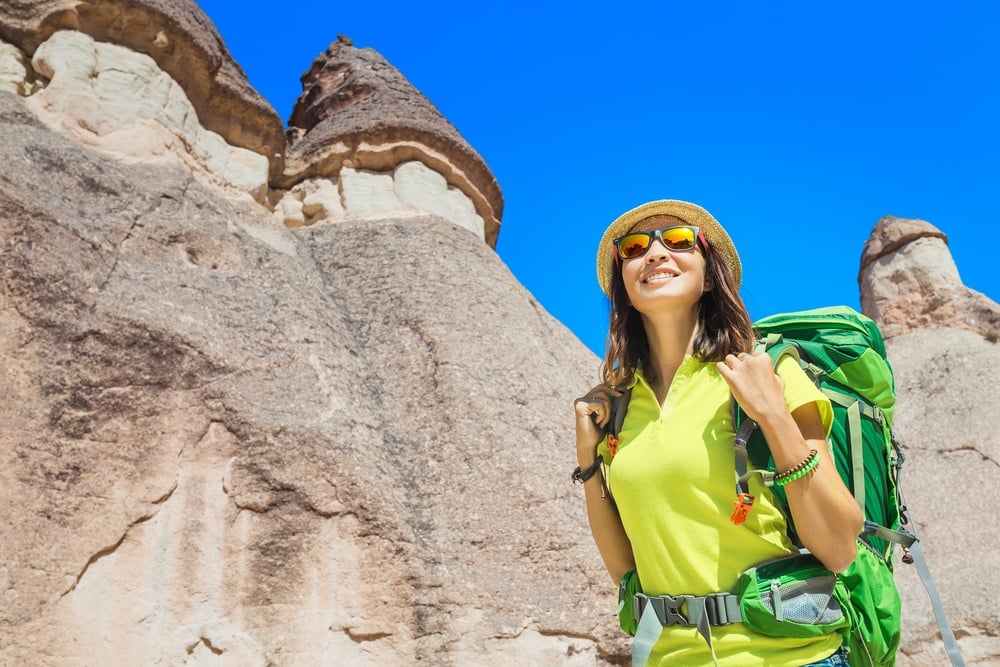 Well, a lot of females DO travel by themselves to Turkey, regardless of who says what. Obviously, there are concerns when it comes to traveling as a woman anywhere in the world, but generally, Turkey is safe for solo female travelers.
For a little extra security, here are a few pointers if you are thinking about it. Follow them and you're going to get a lot of amazing experiences, that's for sure.
Don't be afraid to say "no". People will invite you in for tea, or invite you to look at this or look at that, or whatever. But if you don't want to, don't go. A polite no is fine.
Walking around by yourself when it's dark is just silly. Even if you'd do this in your own country, you don't have your bearings in Turkey. The chances of you getting lost, or worse, is probably just going to be that much higher than where you're from.
It's probably best to dress modestly. Long flowing fabrics, long skirts or trousers – that sort of clothing. It's a moderately conservative country, so if you want to lessen the attention you'll get and avoid offense, especially in more conservative countryside areas, dress accordingly.
Getting a tour is a great idea. Meeting fellow travelers is going to be good for your sanity and your safety. Make sure that you get a tour from a well-reviewed, reputable tour company. Random people off the street offering you tours = steer clear of these sorts of things.
Understanding that it's not usual for women to travel by themselves in Turkey won't stop you getting attention, but it will probably help for your peace of mind.
Catcalling happens, a lot. The best course of action is to ignore it. Wear dark sunglasses if you want to avoid eye contact.
Sexual assault against female travelers in Turkey does happen. It's best not to get too drunk (also watch your drink in clubs), make sure you go out in groups, and just listen to your gut if someone seems weird. They probably are.
Wear a shawl or scarf on your head if you plan on visiting a mosque.
Outside of tourist areas, only stay at mid-range family-oriented hotels – or well reviewed, female-friendly hostels. And if someone knocks on your door late at night, don't answer it. Complain to the hotel staff about it in the morning.
DON'T DIE OUT THERE! …Please 🙂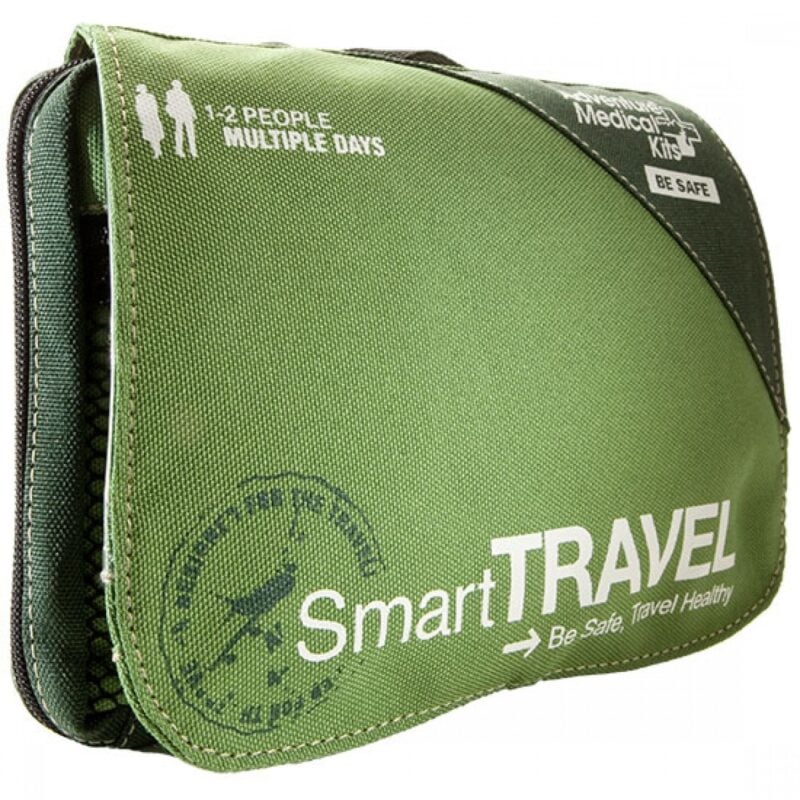 Things go wrong on the road ALL THE TIME. Be prepared for what life throws at you.
Buy an AMK Travel Medical Kit before you head out on your next adventure – don't be daft!
Buy on REI
More about Safety in Turkey
We've already covered the three main safety questions above but there is so much more to know about Turkey's safety. Read on to get more detailed information on how to stay safe during your trip.
Is Turkey safe to travel for families?
Life in Turkey is very family-oriented – people here love their families and people love kids! For this reason and many others, Turkey is safe to travel for families.
Don't be concerned if someone in a restaurant, a local, a tour guide actually picks up your child without warning and starts whizzing her/him around to show them off to everyone. This is pretty normal, and more than anything shows you how open and caring Turkish people are when it comes to children.
Be wary of a lack of pavements. If you're coming with a pushchair, be warned: things can get BUMPY. And just so you know, breastfeeding isn't normal in public. Some women do breastfeed discretely, so follow suit.
As we said earlier, Turkey can get HOT. The biggest danger (for children) is probably the sun. Stay safe in Turkey by not letting your little ones in the sun for too long.
Is it safe to drive in Turkey?
Driving in Turkey is a good way to get around to see sights at your own leisure.
It's a big country, and though traveling by car will allow you to get to see a different side of Turkey, it will take a lot of time, effort and money. Honestly, it's often easier, cheaper, and safer, to just opt for public transport.
However, if driving is really your thing, and you really can't get the idea of a Turkish road trip out of your head – it can be done. Driving can be chaotic, especially in cities, which can also get super congested. In Istanbul, for example, it's just not worth it. 
Even though we don't recommend it, driving is safe in Turkey, but maybe more so for experienced drivers.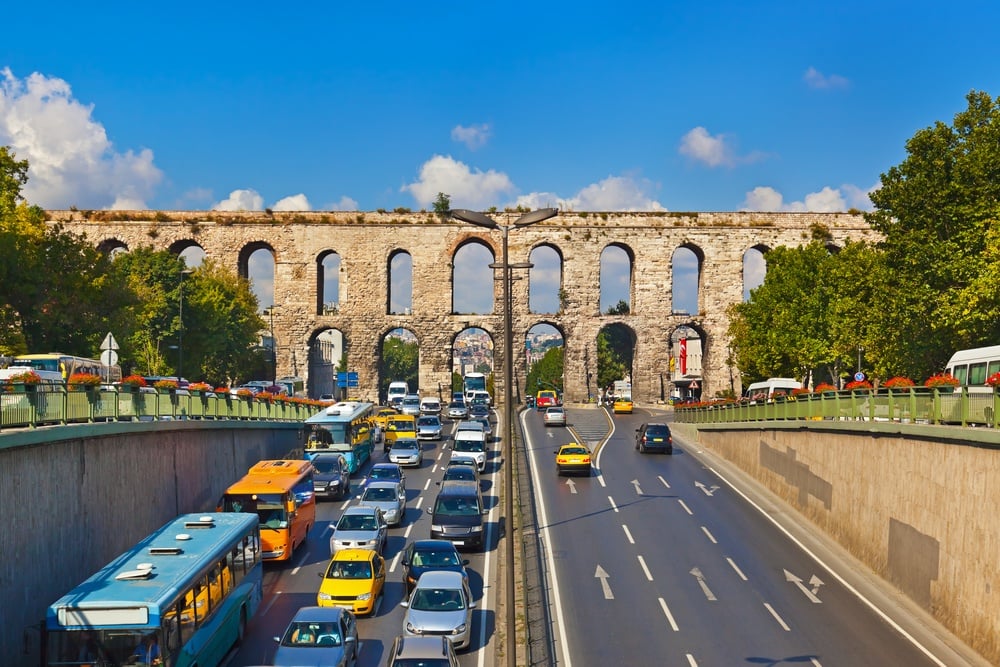 Is Uber safe in Turkey?
Whilst Turkey's president Erdogan is not a fan (he's said that Uber is finished in Turkey) it seems that Uber is still popular.
Granted, it has been reported that both drivers and passengers have been fined by authorities, but generally, Uber is still safe in Turkey. Just know that it's only available in Istanbul.
Are taxis safe in Turkey?
Taxis are usually safe in Turkey. Whether or not they're always fair is another issue!
Taxis run on meters and you can catch them at taxi stands. You'll know them because they're almost always yellow.
Some drivers try to scam you. You might want to keep a maps app open on your phone because sometimes a driver will take you round the houses to try and rack that meter up.
A good way to stay safe is the BiTaksi app. You can see taxis in your area, see how much the fare should be, and even book a taxi through the app. It's a bit like Uber, but for taxis.
As always: ignore touts and always go to the official taxi ranks. Everything else is just illegal, most likely scammy, and potentially unsafe. You can also get fined if you're caught using one!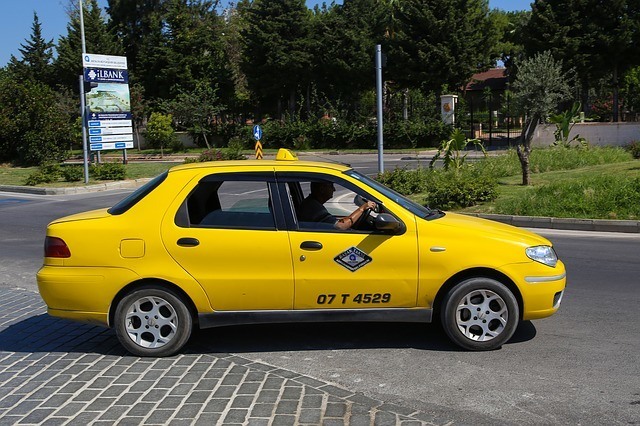 Is public transportation in Turkey safe?
The public transportation in Turkey is generally safe and pretty convenient. Turkey is a well-touristed country with good connections to most major (tourist and non-tourist) destinations.  Istanbul particularly is bursting at the seams with public transport, from various tram networks to ferries.
There are a number of bus companies that cover all the main routes. Do your research and find one that's right for you. 
There's also dolmuses, which are minibusses essentially. These run between towns and are often cramped.
You can also hop on the metro. Not everywhere, obviously, but in Istanbul, Ankara, Izmir, and Bursa. This is a safe and quick way to get around (no traffic congested roads!) though you'll have to keep an eye out for pickpockets.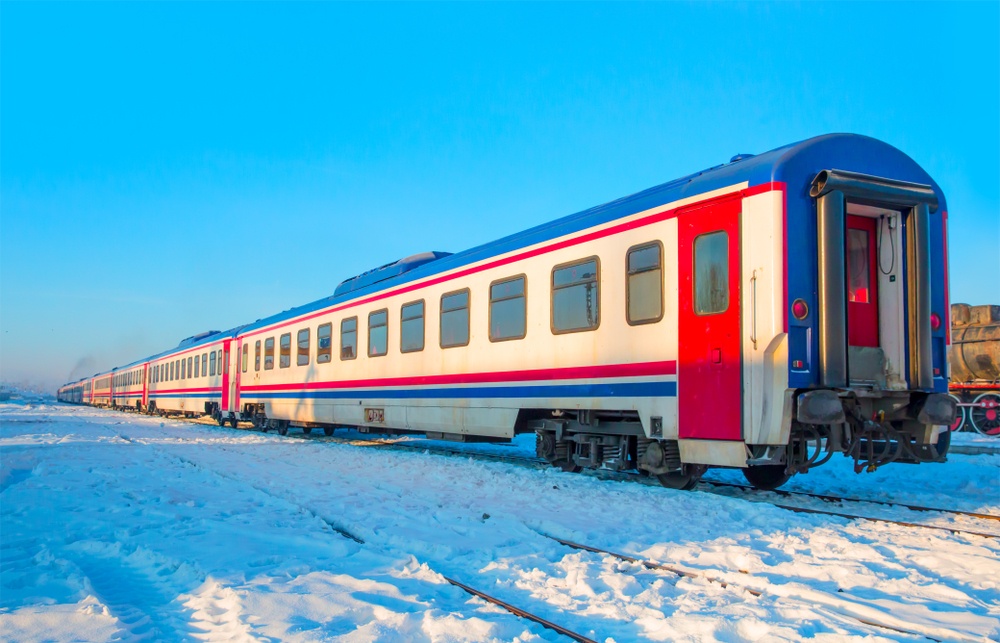 You can also catch long-distance trains. The state-run trains and private railways cover a fair portion of the country. These are becoming an increasingly popular way to travel around maybe because there are less crazy drivers involved.
You can even get high-speed trains, though these are relatively expensive compared to a bus ticket. Sleeper trains exist, too.
Use Bookaway to find the best deals on transport – buses, planes, trains, and ferries. It'll save you a load of time when organising transport and you'll probably nab an EPIC DISCOUNT too!
Book your transport on Bookaway NOW. Get the best price for the best ride… then use those savings to buy the best feed in town!
Book Your Transport Here!
Is the food in Turkey safe?
We're talking cheap, we're talking tasty, we're talking diverse – Turkish food is a wonder in itself. We'd honestly visit just for the food; it's that good! And it's safe! But it can't hurt to be safer, so here are a few of our top tips for eating your way around Turkey.
Take care when it comes to eating meat on the street that's been left in the heat. It a) won't be very nice and b) might make you ill. Take care, we say.
When it comes to seafood, really do make sure it's fresh. Take EXTRA caution with mussels – they're tasty, but sometimes these have been harvested from water that isn't the best.
Hitting Turkey's food hard when you first arrive and stuffing yourself silly is probably going to lead to you getting a bad stomach.
Make sure everything's hot and cooked through, especially from food stalls on the street.
A good rule: busy, popular places = tasty food that probably won't make you ill.
Chicken rice. Seems simple right? Everyone loves it. But in the hot summer months… avoid! Especially from street stalls.
Wash. Your. Hands. Just like your mum used to tell you. Who knows what germs your dirty hands could be harboring.
Can you drink the water in Turkey?
In a word, nope; the water in Turkey is generally NOT safe to drink.
We'd recommend bring a refillable bottle in case your accommodation has a water filter. When looking for a proper travel water bottle, make sure that it's rugged, insulated, and large enough.
You might also get away with using a Grayl Geopress, just so long as you know there is no gunk or serious microbes in the water.
Our favorite way to harvest clean drinking water anywhere has to be with a filter bottle.
Save $$$ • Save the Planet • Save Your Stomach!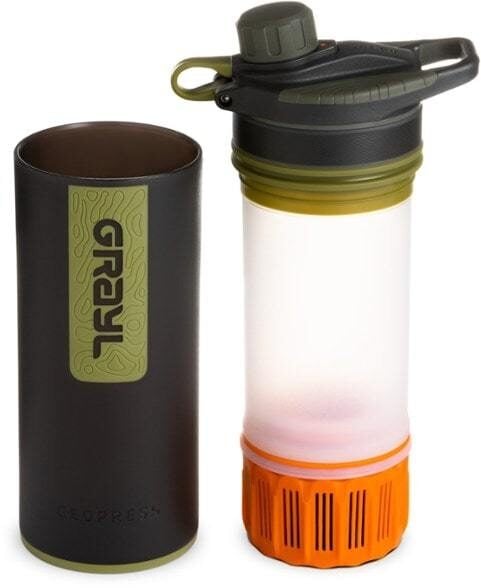 Drink water from ANYWHERE. The Grayl Geopress is the market's leading filtered water bottle protecting your tum from all the waterborne nasties. PLUS, you save money and the environment!
Single-use plastic bottles are a MASSIVE threat to marine life. Be a part of the solution and travel with a filter water bottle.
We've tested the Geopress rigorously from the icy heights of Pakistan to the tropical jungles of Cuba, and the results are in: it WORKS. Buy a Geopress: it's the last water bottle you'll ever buy.
Buy a Geopress!
Read the Review
Is Turkey safe to live?
We'd say Turkey is safe to live in just so long as you stick to the secure areas. You won't want to live in the provinces that have travel warnings, we imagine, as these places are definitely unsafe.
There are plenty of safe places to live in Turkey. From the capital Ankara to the obvious choice of Istanbul; plenty of expats do make their homes in the major cities for many years, in fact.
You'll have to do your research. Depending on what neighborhood what town, in what province you live, how people treat you is going to vary quite dramatically. Liberal mindsets and education make a difference.
As we already saw, the family is key in Turkey. So if you're coming with children, it might break down some barriers for you.
It goes without saying, but learning at least a little bit of Turkish is going to help you get by in day-to-day life, especially if you're staying longterm.
Away from the mainland, the islands in the Aegean Sea are a popular place for expats to move to. Bodrum is popular if you've got the budget for it, whilst Didim is known for its British expat community.
The Future of the SIM Card is HERE!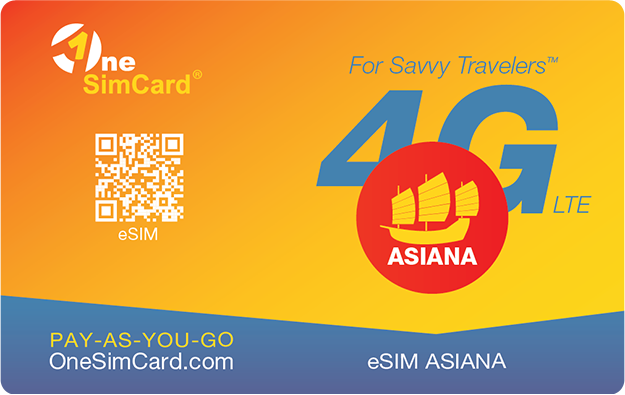 A new country, a new contract, a new piece of plastic – booooring. Instead, buy an eSIM!
An eSIM works just like an app: you buy it, you download it, and BOOM! You're connected. It's just that easy.
Is your phone eSIM ready? Read about how e-Sims work or click below to see one of the top eSIM providers on the market and ditch the plastic.
Buy an eSIM!
Is it Safe to Rent an Airbnb in Turkey?
Staying in an Airbnb in Turkey is one of the safest accommodation option you can find. Not only are you protected by the to-sided review system, you can also choose from hundreds of unique properties. While you might not find many Airbnbs in the rural part of Turkey, there are plenty of them in bigger cities.
Is Turkey LGBTQ+ friendly?
The LGBTQ+ community in Turkey is not massive. Keep in mind that teh country has very strict religious rules and the government isn't the most open minded one either.
Showing affection of any sort in public is generally not allowed or tolerated. Big cities like Istanbul have an LGBTQ+ scene, but it's still relatively small. If you keep your relationship private, you won't have any issues in Turkey.
FAQs on Turkey's Safety
Planning a safe trip is always stressful, especially in a country like Turkey. To help you out, we've listed and answered the most frequently asked questions on Turkey's safety below.
So, is Turkey Safe for Travel?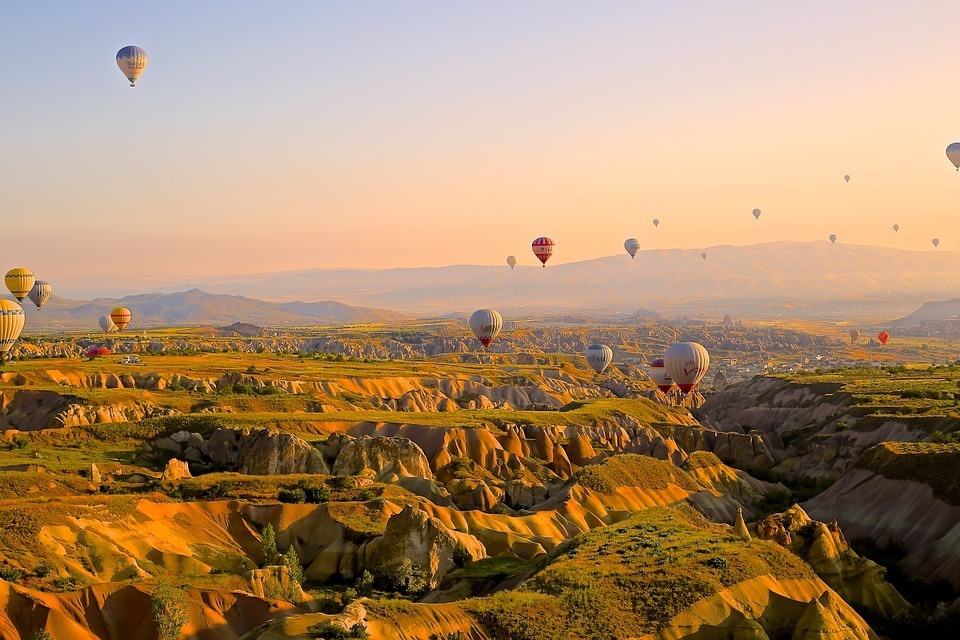 Yes, Turkey is, and basically always has been, a popular tourist destination and a safe place to travel to. Despite the potential threat of terrorism and despite potential political upheaval on the horizon, currently, Turkey is doing well.
There may be issues with the current government as to which direction it's currently heading, what with freedom of speech issues and the persecution of critical journalists. Not to sound insensitive, but those things won't concern you. What will concern you is traveling around Turkey safely and having an amazing time; all easily done.
Don't Forget your Turkey Travel Insurance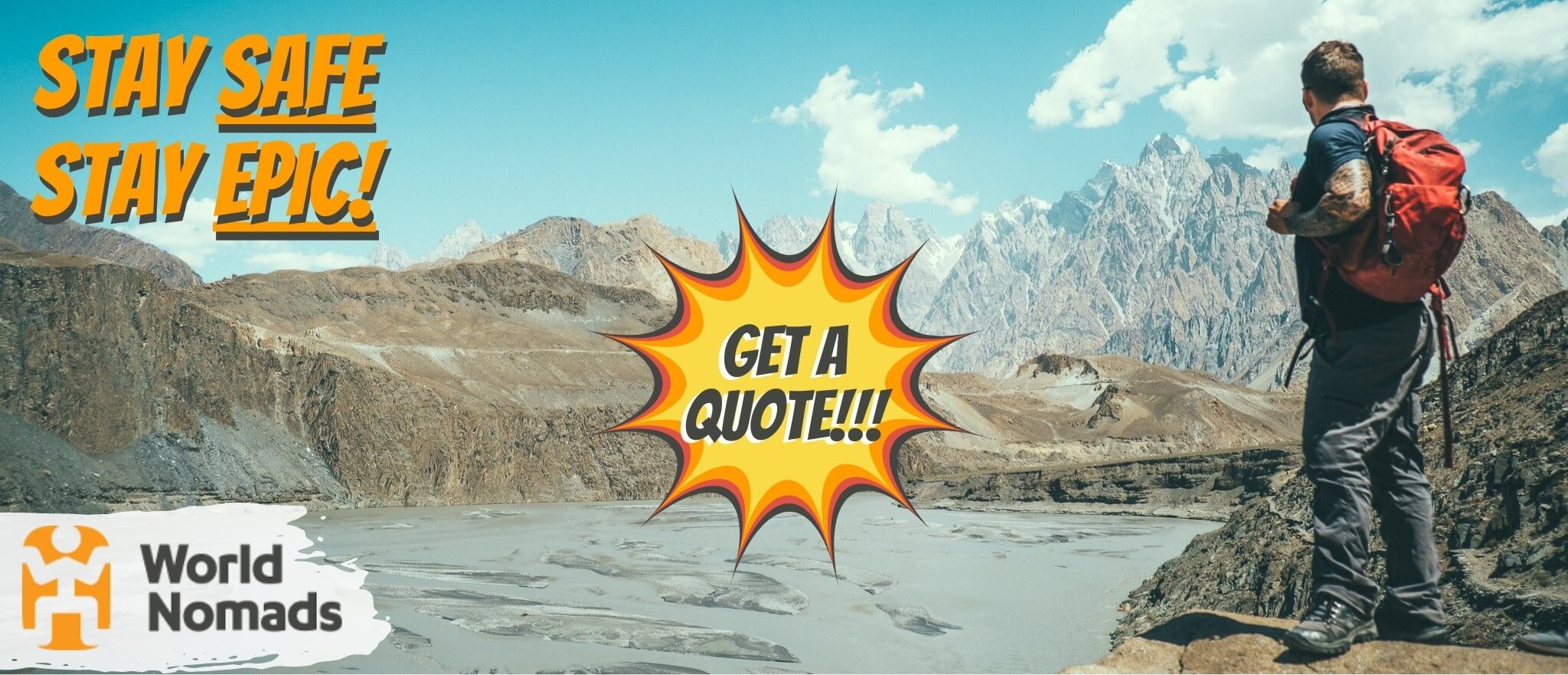 It's good to get lost sometimes, but it's also good not to get too lost. There are people that want you home in one piece.
There's one travel insurance provider The Broke Backpacker trusts for all his wildest shenanigans… World Nomads!
Click the button below to get a quote on your insurance or read our in-depth review of World Nomads' coverage. And then… let the shenanigans begin. 😉
Disclaimer: Safety conditions change all over the world on a daily basis. We do our best to advise but this info may already be out of date. Do your own research. Enjoy your travels!
---
Bye for now, but not forever!
If you want MORE top-tier Broke Backpacker content like this, then sign up for our weekly newsletter below to get the latest and greatest!
And for transparency's sake, please know that some of the links in our content are affiliate links. That means that if you book your accommodation, buy your gear, or sort your insurance through our link, we earn a small commission (at no extra cost to you). That said, we only link to the gear we trust and never recommend services we don't believe are up to scratch. Again, thank you!