Have you ever been to the Land of Fire and Ice?
The small but stunning Nordic island of Iceland is one of the most beautiful countries in the world — known for its dramatic and otherworldly landscapes. And because of the smaller population, most of the country is still largely untouched by modernity.
Most travel to Iceland for its incredible natural wonders, but did you know that Icelandic culture is rich and deeply rooted in folklore, music, and religion? The people of Iceland have retained a strong sense of tradition and take great pride in their heritage. You will find that they are a resilient and progressive lot, with an energetic yet dry wit. Warm, flowing conversations with the locals, usually in English, are commonplace — and they are usually more than happy to share their favorite haunts and spots to visit.
Immerse yourself in the local traditions by gallivanting around the country's many national festivals that take place around the year — from traditional celebrations to seasonal festivals and musical extravaganzas, there is something for everybody!
So without further ado, let us take a deep dive into some of the most popular festivals in Iceland that take place in the Land of Fire and Ice throughout the year.
Festivals in Iceland
Whether you're looking to listen to some music or celebrate ancient traditions alongside the locals, we have curated a list of the best festivals to lose yourself in while you're backpacking through Iceland.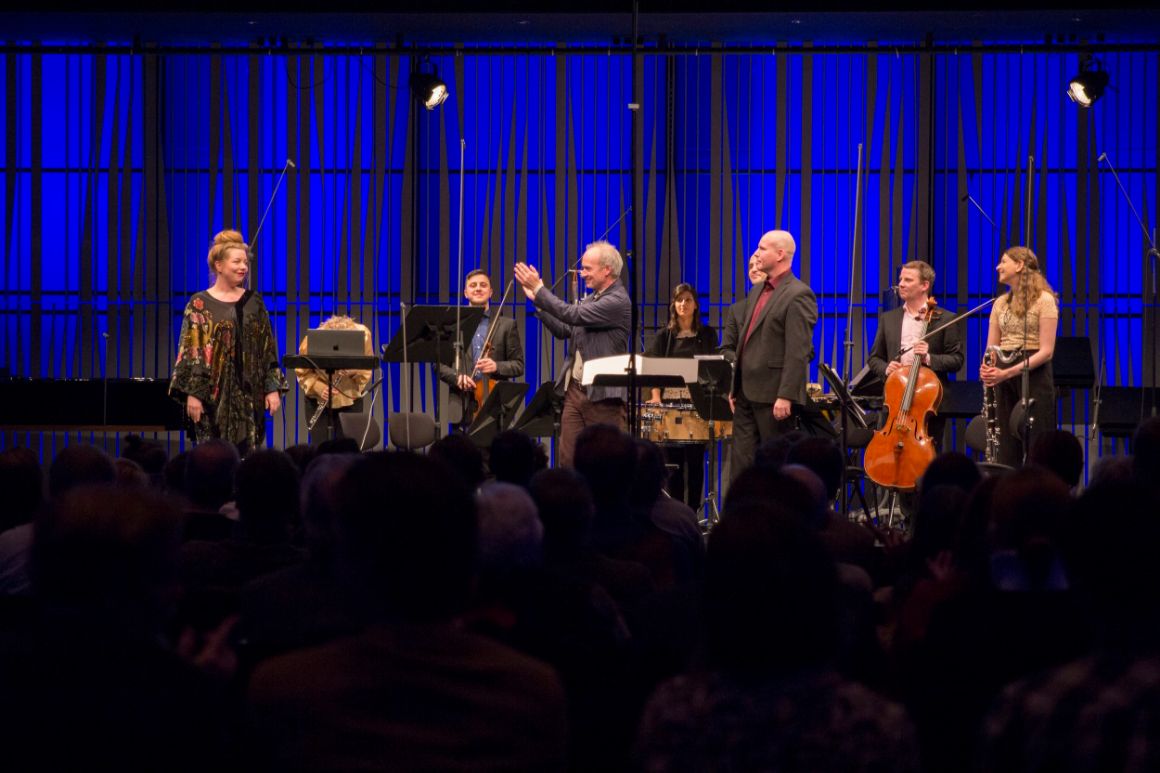 When: January
Where: Reykjavík
During the wintertime, Iceland receives only about 4–5 hours of sunlight per day. Just thinking about it sounds depressing, doesn't it? Fitting, because seasonal affective disorder (or SAD) is a real thing!
And so the Dark Music Days festival was born: to raise spirits during the long, dark days of winter in Iceland. This annual event, typically spanning around five days between late January and early February, coincides with some of the gloomiest times of the year, making it the winter highlight for many an Icelander.
For over three decades, Dark Music Days has staunchly protected Icelandic national identity, setting the stage for both emerging and established local artists who blend techniques to create a fresh yet distinctly Icelandic sound. International performers are also invited to join in on the festivities.
With such a wide array of talented artists performing across several days, make sure you book tickets in advance and don't miss out on the action! You can purchase tickets for specific performances or invest in festival passes that provide access to all scheduled events.
Where to Stay:
There is a wide variety of places to stay in Iceland. This lovely self-service apartment close to the venue is a great option for those who don't want to miss out on the performances but have a limited budget in mind.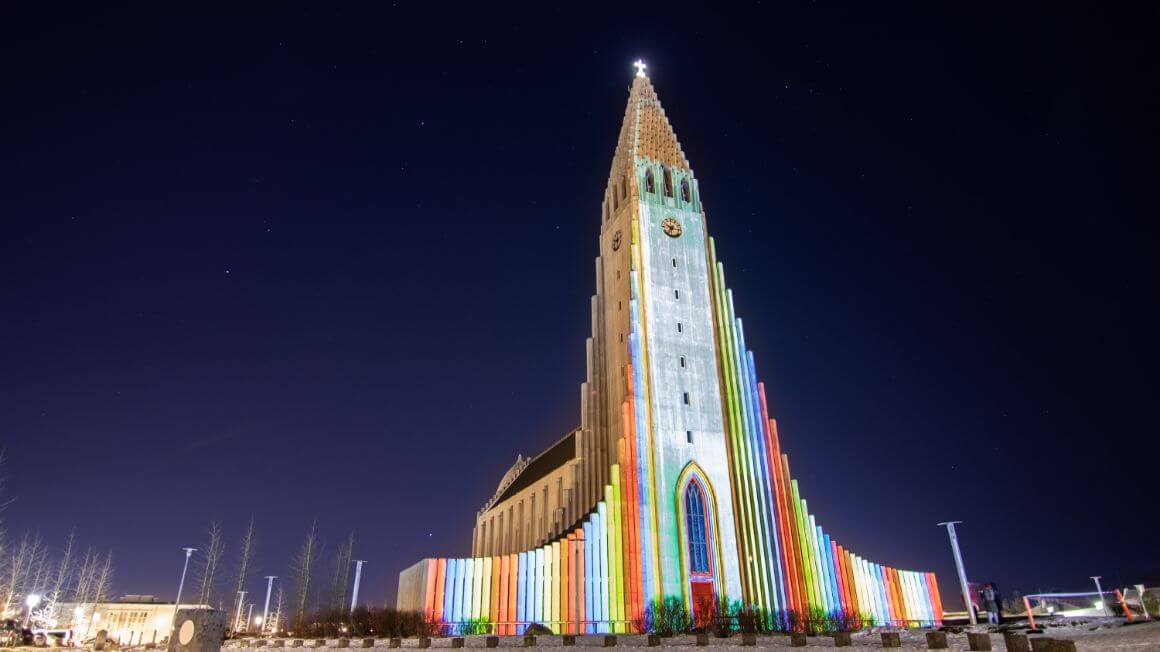 When: February
Where: Reykjavík
Much like the Dark Music Days festival, Reykjavík's annual Winter Lights Festival is similarly designed to bring cheer to people during the months when the days are short and the nights are long. Celebrated over several days in February, the festival provides locals and tourists with an incredible opportunity to experience Reykjavík's vibrant city center which comes alive with light and energy.
Staying true to its name, the festival kicks off with a parade of lights, which winds its way through the city's main streets. After that, you can choose to watch rousing live musical performances combined with breathtaking light shows and art installations in some of the most iconic spots around Reykjavík's suburbs.
A note of caution: don't forget to bring warm clothes with you, because even though we are celebrating more sunlight, it's still chilly out there!
Round up your festival experience with the immensely fun 5-kilometer Northern Lights Run, which allows you to experience the city in a unique way. For a small fee, you get to walk or run all through the decked-up city, against the backdrop of art and light installations, illuminated projections on buildings, and DJs spinning beats to keep you going. The added bonus? Wearing special light-up merch to wear during the event, which you can take home as a souvenir!
All other events are free of cost at this amazing Icelandic festival, so don't miss out on your opportunity to light up the dark days of Iceland.
Where to Stay:
Located just 350 meters from the center of Reykjavík, this fabulous hotel is the perfect place to stay while attending the festival. It's modern and has great views of the city.

Do You Want to Travel FOREVER??
Pop your email in below to get a FREE copy of 'How to Travel the World on $10 a Day!'.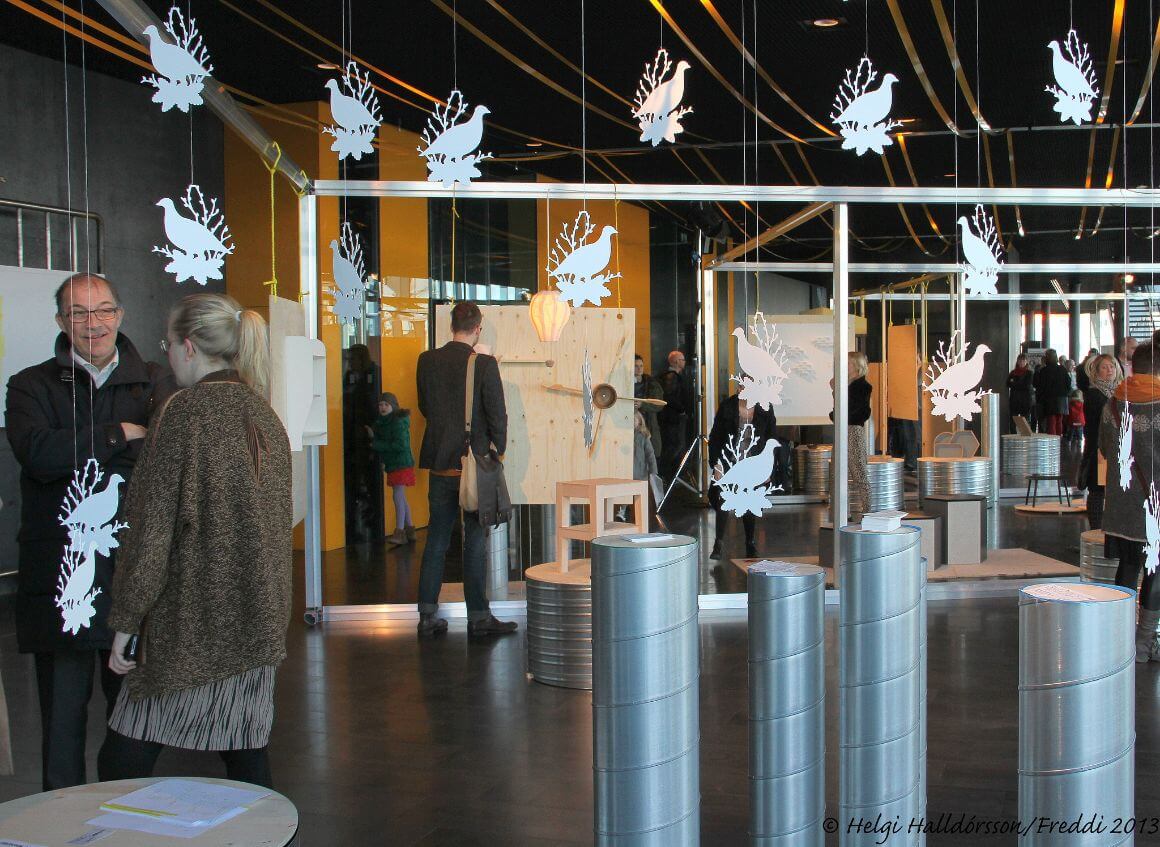 When: March
Where: Reykjavík
If you fancy yourself a design buff and innovator, this next festival is right up your alley. DesignMarch, which began in 2010, is an annual celebration of Icelandic design, focusing on the fields of interior design and architecture, industrial design, fashion, visual communications, and graphic design. Spanning four days, DesignMarch happens at the end of March each year in the capital city of Reykjavík.
The extravaganza is an homage to some of the more modern, less-well-known aspects of Icelandic culture, which has long been at the forefront of technology, innovation, and design. DesignMarch brings together the country's leading design experts, as well as prominent foreign artisans, to exhibit their works and engage in workshops, debates, lectures, and seminars. With over a hundred displays from around the globe and riveting DesignTalks by industry veterans, this event is unmissable for design enthusiasts and fanatics alike.
Where to Stay:
If you are looking for an incredibly designed place to stay during the festival, these stylish penthouse suites in central Reykjavik are your best option. Each room offers panoramic views of the city or sea, and there is a complimentary minibar to boot!
When: April
Where: Reykjavík
After a long and dark winter, I'm sure anyone would be eagerly waiting for the dawn of summer! The First Day of Summer Festival, referred to in Icelandic as 'Sumardagurinn fyrsti', is an annual celebration held in Reykjavík to mark the beginning of summer.
This important festival in Iceland features traditional feasting and merrymaking that have been celebrated by Icelanders since ancient times. It begins with a parade through downtown Reykjavík and culminates in a spectacular fireworks show. There is a wide range of joyous music, dancing, and other events that attract people from all over the world.
Icelanders often attach their own myths and beliefs to the First Day of Summer and its celebration. If it's below zero on the night before this special day, it is considered a good omen — with people believing that winter and summer have merged together — and a welcome sign for those hoping for abundant crops and healthy farm animals.
On the other hand, if you happen to spot a crow near your house, that does not bode well. Alas, that means it's going to be cold for quite a few more weeks!
Even though anyone who has ever been to Iceland in late April may scoff at the idea of it being even close to summer weather then, there is still a certain logic behind it all. The date for the first day of summer corresponds with the Old Norse calendar that Icelandic settlers used long ago, which only had two seasons, summer and winter.
As this island was entirely new for them, those dark winters were very hard on the settlers; so when the brighter days of summer came around, they were especially appreciative of them, and, boom, the first day of the summer festival was born.
Where to Stay:
With floor-to-ceiling windows, these modern apartments ensure you enjoy all the sunlight that you can get in the summer. Plus, the location is conveniently close to all of the festival activities and events.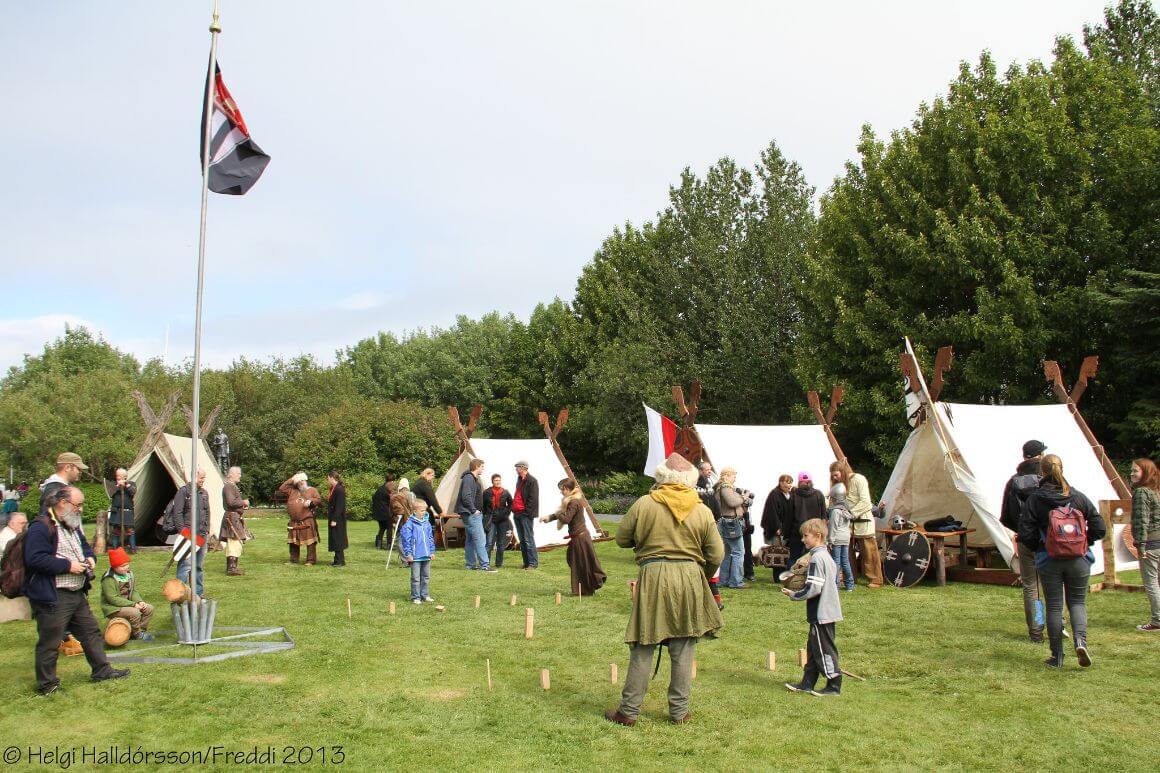 When: June
Where: Hafnarfjörður
The Viking Festival in Hafnarfjörður town will transport you back to the times of the mighty Vikings and their adventures! It's been happening every year since 1995, making it Iceland's oldest and largest festival of its kind. Beginning the second weekend of June, this idyllic event, held over 4 magical days, will make you feel like you've stepped into a time capsule and gone back to an ancient era.
The festival includes exciting activities such as re-enactments of Viking battles and presentations of traditional crafts, food, and music. There's even a live concert featuring folk singers from around the world. Iceland is the mecca for lovers of Viking culture, and the Viking Festival is the perfect way to experience it all.
People from all over the Nordic countries come along with their tribes to witness and demonstrate their Viking might in the biggest and most outrageous event of the year.
Besides the traditional offerings, the most sought-after activity at the festival is watching battle scenes acted out by professional actors. As an attendee, you will have the opportunity to learn how to throw axes and spears correctly. While even children can join in on some of the mock, age-appropriate battles, be warned that some of the other realistic, full-blown battles usually tend to be a little gruesome!
Where to Stay:
If you're attending the festival, then you have to stay at the fantastic Hotel Viking. It will give you the full Viking experience, and it's located close to the festival too, so you won't miss a thing! Added bonuses include free access to a hot tub and sauna.
Forget boring accommodation… book yourself an EPIC STAY!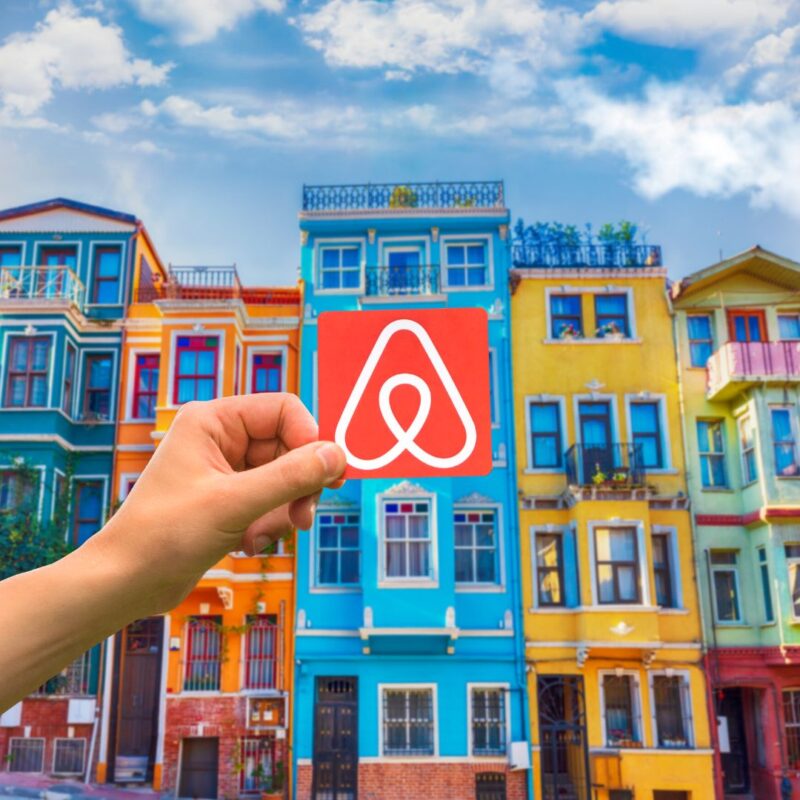 Why stay in a naff hotel when you can stay in a cosy, stylish local house instead? And for half the money too!
Stay somewhere EPIC and save your hard-earned dollars — from houses to barns to castles and caves, there is an Airbnb for every occasion!
Book an EPIC Stay

When: June
Where: Reykjavík
Secret Solstice Festival has become a much-anticipated yearly event in Reykjavík since its debut in 2014, showcasing an array of A-list headliners such as Radiohead, Of Monsters And Men, Deftones, Wu-Tang Clan, Die Antwoord, and many more.
Taking place around the 21st of June each year, during the midnight sun phenomenon that bathes Iceland with beautiful light, Secret Solstice filled up a major gap on Iceland's music-festival calendar when it first arrived.
The name "Secret Solstice" is derived from the festival's hidden headliner, as you can see. But it has also become one of Iceland's most famous festivals, thanks to its inventive promotion strategies. The primary stages are all situated in Reykjavík's Laugardalur recreational area, next door to the city's biggest swimming pool. You can stay on-site if you wish, but there is also accommodation available close by.
If you're looking for an unforgettable experience, why not splurge on a Secret Solstice VIP ticket with its many luxurious amenities like private parties, a secret cave show, and exclusive early entrance to the festival? But if that's out of your budget, don't worry — a general festival pass is just $191 USD and grants access to 4 days of unparalleled revelry amidst the midnight sun in Reykjavík.
Where to Stay:
If you want to stay close to the festival, then camping is your best option, as the campsite is conveniently right next to the festival grounds. For those who don't want to rough it out, this lovely modern hotel is less than 2 kilometers from the venue.
When: July
Where: Siglufjörður
Held in the charming town of Siglufjörður, the Siglufjörður Folk Music Festival is an annual celebration of Icelandic and Scandinavian folk music as well as world music and folk dances. This beautiful festival in Iceland has been captivating audiences since 1999 and has grown to be a celebrated five-day event. Despite its immense popularity, the festival still takes place in a tiny town of only 1,200 people! It may require some effort to get there, as it is situated at Iceland's northernmost point, but I guarantee that you won't regret it.
Experience the breathtaking beauty of Siglufjörður, surrounded by fjords and mountains, while you explore Icelandic culture. Apart from showcasing traditional music and folk dancing, the festival hosts plenty of craft workshops, and folklore storytelling sessions, and gives you the chance to take part in a traditional folk-dance class!
Visitors can also enjoy traditional foods such as dried fish and skyr (an Icelandic staple similar to yogurt), sample locally brewed beer, take part in boat trips around the bay, and watch a stunning fireworks display at night.
With all these wonderful experiences to enjoy, in the backdrop of the most stunning views, there's really no better venue for an unforgettable cultural adventure.
Where to Stay:
Enjoy being close to all of the festival activities while also enjoying the scenic views of the mountains around you at this cozy hotel. You will also have access to a hot tub and an outdoor shower.
Réttir: The Annual Rounding-Up of the Sheep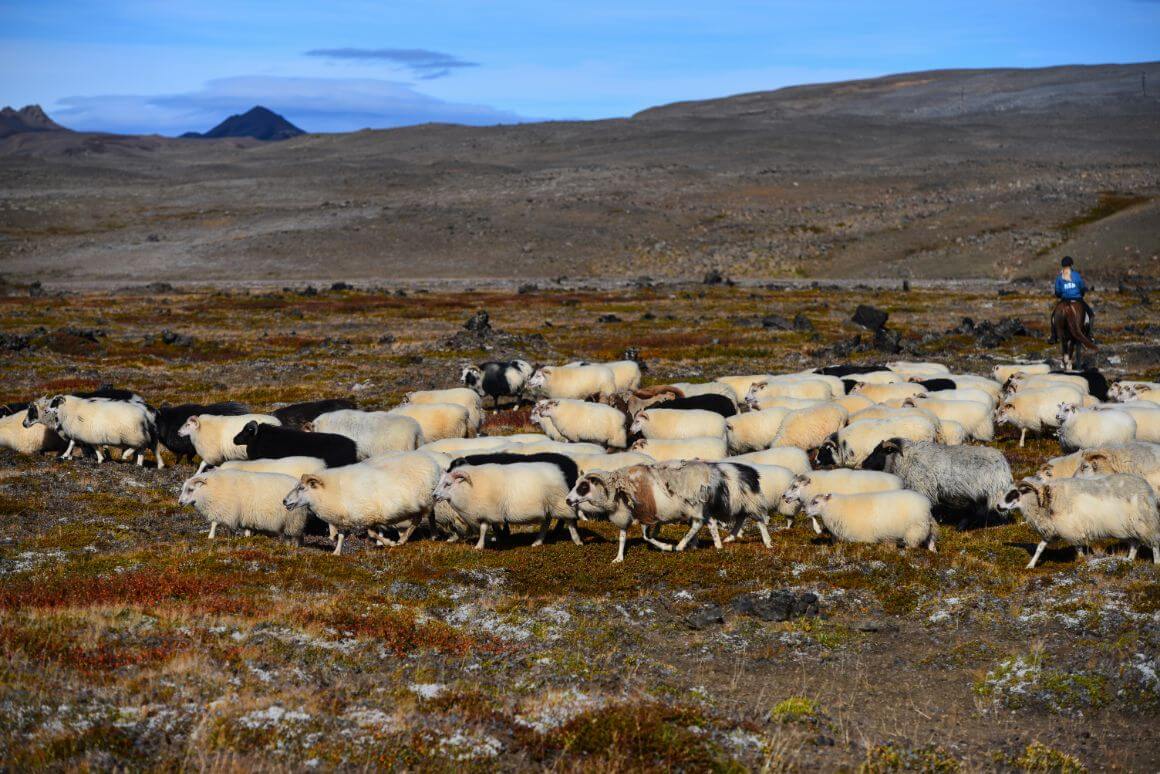 When: September–October
Where: All over Iceland
Iceland is home to over 800,000 sheep, nearly double the population of humans! Réttir, a unique festival in Iceland, marks the traditional start to the autumn season and is a celebration of sheep-herding culture.
Take off your regular-tourist cap and join hands with the local community for a special event: rounding up all of the sheep that have been grazing across Iceland! As herding these creatures can be difficult, this celebration stretches from early September to October. During this time, enjoy singing, dancing, and other festivities, along with helping each other out, as you herd the sheep through mountains and valleys alike.
The frigid Icelandic winter creates a challenging environment for the sheep, making it essential to collect them after their summer months of freedom. To do so, the Icelanders must traverse through dense mountain ranges and guide these animals back home to safety. This process is traditionally referred to as "smalamennskur" in Iceland.
The Icelandic people have developed a shepherding system known as the Fjallakóngur (Mountain King) to herd sheep across their land. Armed with walkie-talkies, they line up and guide the animals from one end of the territory to another. Whenever anyone spots a lost sheep, an immediate effort is made to fetch it — even if that means navigating extremely high altitudes that only advanced locals can manage.
The sheep's homecoming is celebrated with music, singing, and dancing.
Where to Stay:
Meet other solo travelers and make some friends while enjoying a cozy and comfortable stay at this beautiful hostel with a heated outdoor terrace. Gather a group and head out to help herd sheep in the mountains.
Is This the Best Daypack EVER???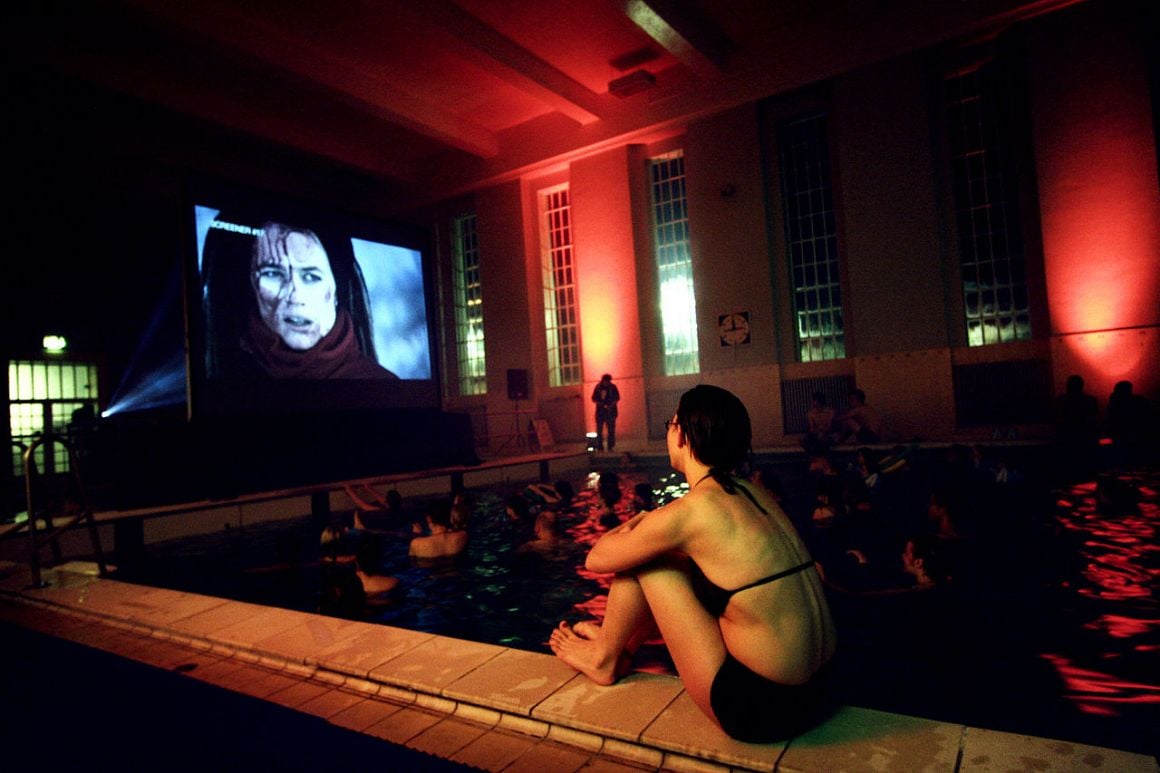 When: September
Where: Reykjavík
Stay in the heart of Reykjavík during the Reykjavík International Film Festival, and enjoy a selection of more than 100 films from over 40 countries. This international festival in Iceland showcases both national and international cinema, spanning various genres such as documentaries, thrillers, and comedies.
Every fall since 2004, Iceland has welcomed locals and travelers alike for this special cinematic experience. Guests can sample the latest in international film-making, while meeting with directors and attending panels, workshops, concerts, and exhibitions. For an extra-special adventure, visitors can even view films in unconventional locations, like a swimming pool or a film-maker's home, to create an experience for all of your senses.
Each year, the festival celebrates independent film-makers of all backgrounds and experience levels by showcasing their works before a global audience. Most importantly, it offers encouragement to talented newcomers in awarding its prestigious Golden Puffin prize exclusively to first- or second-time directors.
For 11 days, Reykjavík comes alive to celebrate film in every way — you can enjoy screenings at various locations around the city, attend after-parties, and meet film-makers from all over the world. And when you're done exploring the cultural aspects of this festival, you can dive into the tourist attractions of Reykjavík and its surrounding areas as well.
Where to Stay:
Experience breathtaking views of Reykjavík from this plush hotel — and do so without breaking the bank! Hotel Borg is a coveted accommodation option during the festival, providing luxurious accommodations for an unforgettable stay.
When: October
Where: Reykjavík
The magnificent Imagine Peace Tower, a symbol of hope and peace, was created by Yoko Ono, an iconic artist, musician, and activist, in honor of the late musician John Lennon.
The tower encompasses a wishing well, from which is projected a beam of light radiating outwardly into the world; inscribed on it are the monumental words IMAGINE PEACE — in 24 different languages. This memorial is meant to serve as a powerful reminder that we all have the ability to create positive change for the future.
The tower was unveiled on 9 October 2007, what would have been John Lennon's 67th birthday. Located on Viðey island near Reykjavík, this artwork is illuminated every evening from 9 October through 8 December each year, and additionally shines brightly during one week of winter-solstice celebrations and on New Year's Eve, before being lit yet again for another week during the spring equinox.
Fifteen lights merge together to create a resplendent, ever-changing tower of light. Six of them twinkle across corridors surrounding the well and are reflected upwards with mirrors, while nine beam straight up into the sky. The strength, intensity, and ethereal beauty of this magnificent light installation fluctuate in line with Iceland's unique weather conditions, as particles dance through the air.
The Imagine Peace Tower is powered solely by Reykjavík Energy, which generates electricity from geothermal sources.
This remarkable project was the result of a successful collaboration between Yoko Ono, the city of Reykjavík, and organizations such as the Reykjavík Art Museum, and Reykjavík Energy. It's truly a beautiful testament to the coming together of art and nature, dedicated to the power of peace.
Come experience this awe-inspiring display for yourself!
Where to Stay:
Enjoy the convenience of being close to Reykjavík's attractions, including the Imagine Peace Tower, when you stay at this modern hotel. With its on-site restaurant and bar, it's perfect for those seeking a relaxed atmosphere while still being in the midst of all the action.
Final Thoughts
Iceland is an outdoor travelers' paradise with its spellbinding glaciers, volcanoes, waterfalls, and mountains. Beyond its gorgeous natural wonders, the country also has several seasonal festivals and traditional celebrations happening throughout the year for you to explore. From the Viking Festival to the Dark Music Days Festival, there is no shortage of cultural events that honor Iceland's unique heritage and Norse mythology.
However, considering the harsh climate that not many of us are used to, I would highly recommend attending the First Day of Summer Festival — with the days growing longer and the locals in high spirits, the festival will give you the most perfect glimpse into the unique traditions, culture, and warmth of its people that make Iceland the magical place it is.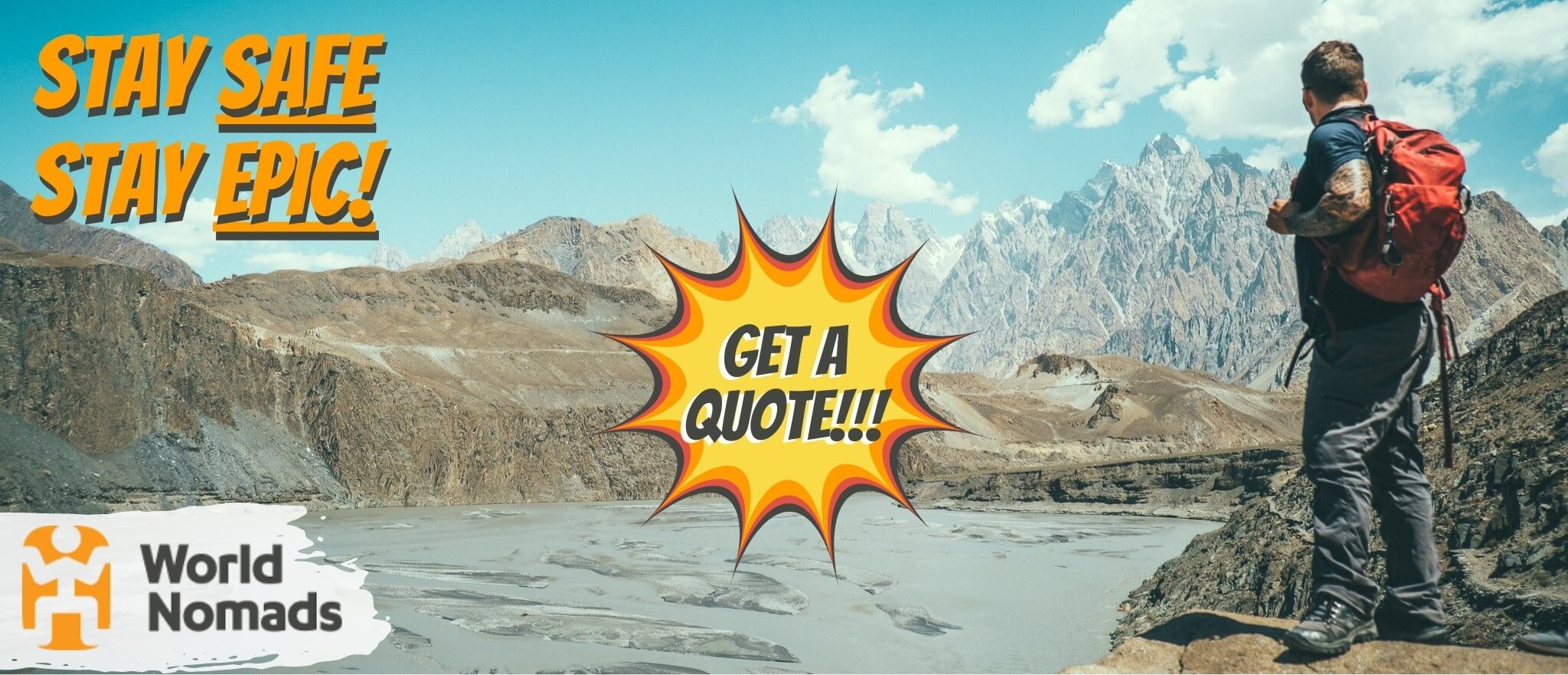 World Nomads' mission is to support and encourage travellers to explore their boundaries. They offer simple & flexible travel insurance, and safety advice to help you travel confidently.
They've been doing it since 2002 – protecting, connecting, and inspiring independent travellers just like you.
Get a quote below or read our in-depth review!
World Nomads provides travel insurance for travelers in over 100 countries. As an affiliate, we receive a fee when you get a quote from World Nomads using this link. We do not represent World Nomads. This is information only and not a recommendation to buy travel insurance.
---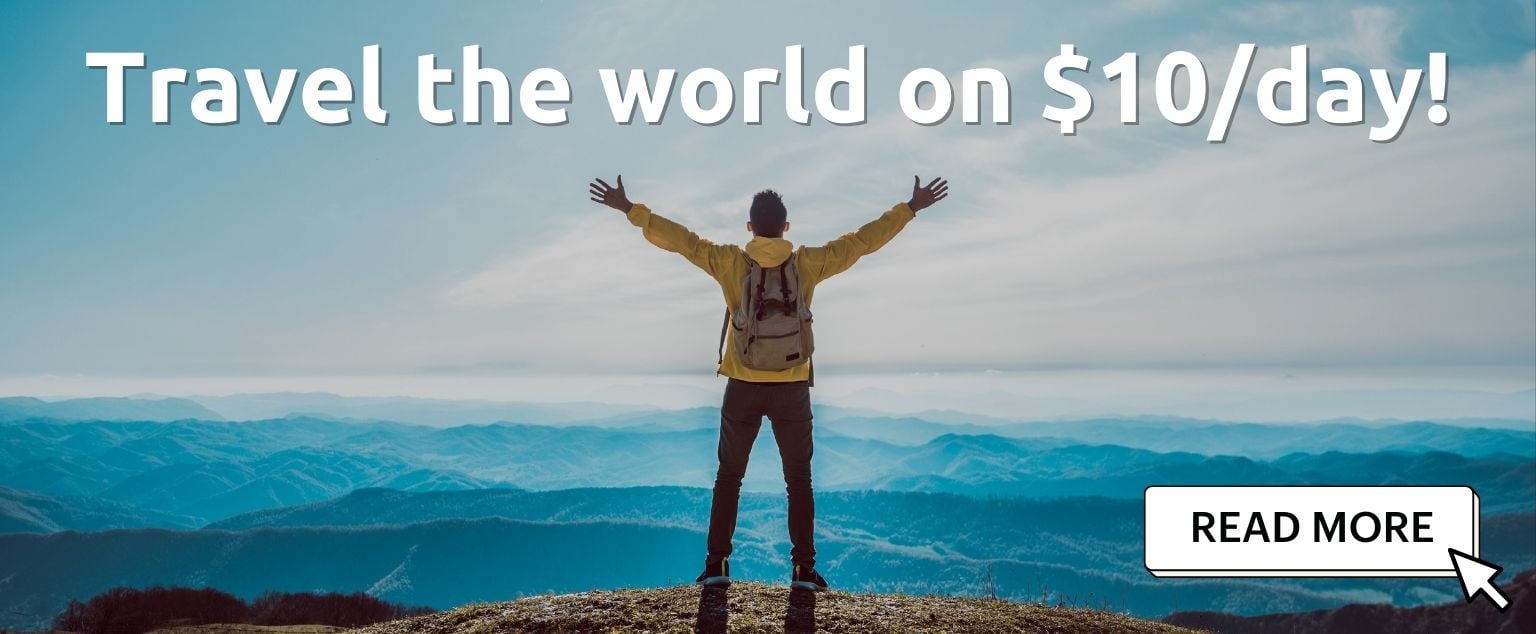 And for transparency's sake, please know that some of the links in our content are affiliate links. That means that if you book your accommodation, buy your gear, or sort your insurance through our link, we earn a small commission (at no extra cost to you). That said, we only link to the gear we trust and never recommend services we don't believe are up to scratch. Again, thank you!