Mean Girls wear pink on Wednesday. Yerevan does that every day.
Known as the "Pink City", the capital of Armenia is a glistening, glittering metropolis that tourists and backpackers alike are just starting to discover.
If the Caucasus region is under-travelled, then Yerevan surely is even more so. As the bigger influx of travellers crowd to Armenia's northern neighbour Georgia, this country and its awaiting capital are left with too little love.
Well, that's good news for a backpacker that likes exploring without hordes of tourists.
Whether you're planning a backpacking trip to Armenia or just planning to visit Yerevan as a weekend trip from Georgia, this epic Yerevan travel guide is a great intro to all the things that make Yerevan so unique. Find out where to wine and dine, how to get around, the best attractions in Yerevan – and where all the cool kidz hang.
And by the end of the trip you might find yourself completely unprepared to leave. This is just the beginning of the Armenian adventure!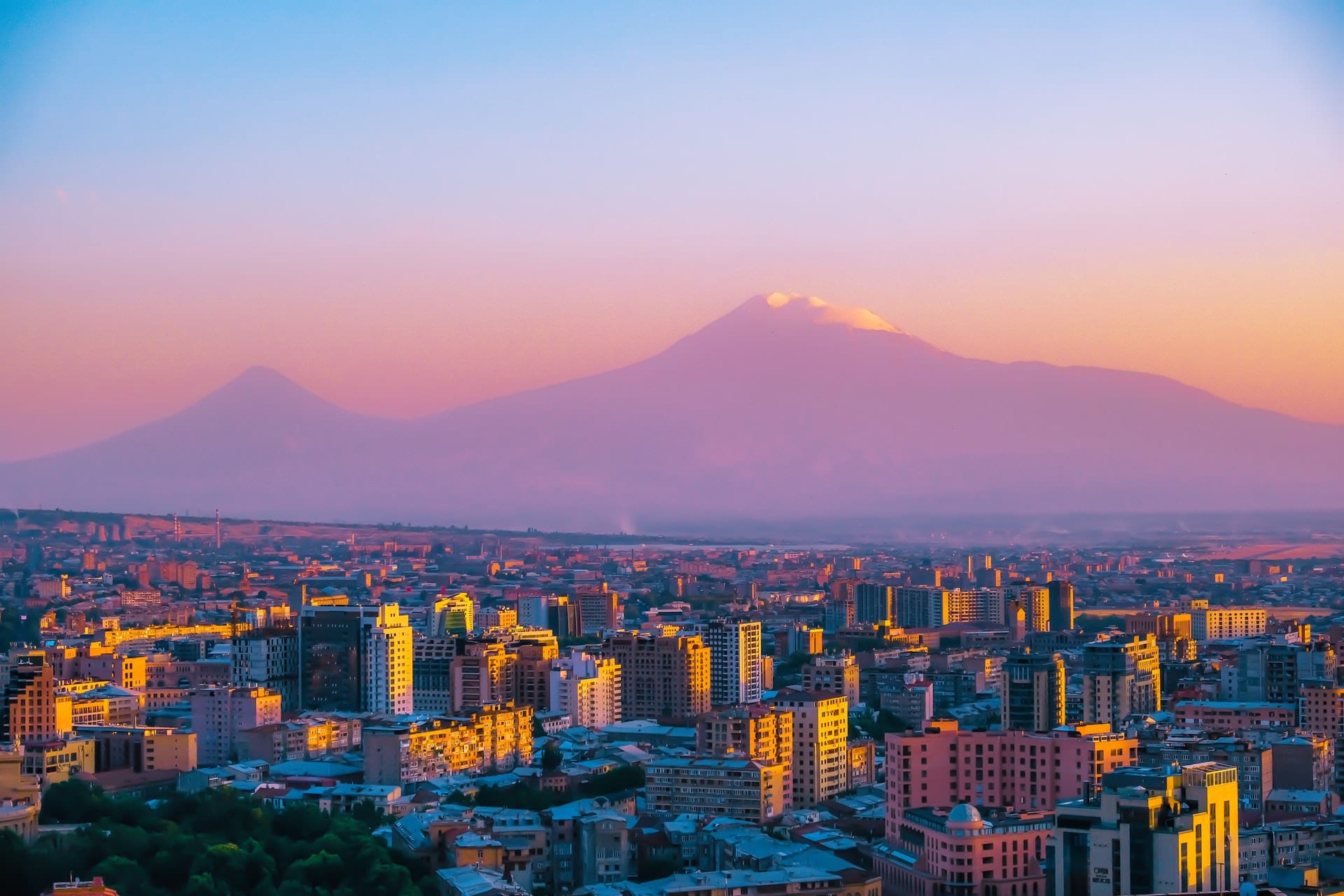 Why Visit Yerevan?
Yerevan is the best way to kick off a backpacking adventure in Armenia.
Yerevan might not be on top of every traveller's wishlist; it's a little obscure, a little out of the way, and not as popular as the norther Tbilisi. However, the are travellers that do make it to the dazzling capital of Armenia and put in the effort to get to know her, swear that it quickly becomes one of the best cities they've visited.
What is Yerevan known for, then?
Yerevan definitely has a specific charm. It's lively but calm at the same time, its little streetside coffeeshops filled to the brim with locals and travellers. A pure joy for living is palpable in the city: Yerevan will give a good run for any city named the most livable city in the world.
And it doesn't get boring for a moment. There are heaps of cool places to visit in Yerevan.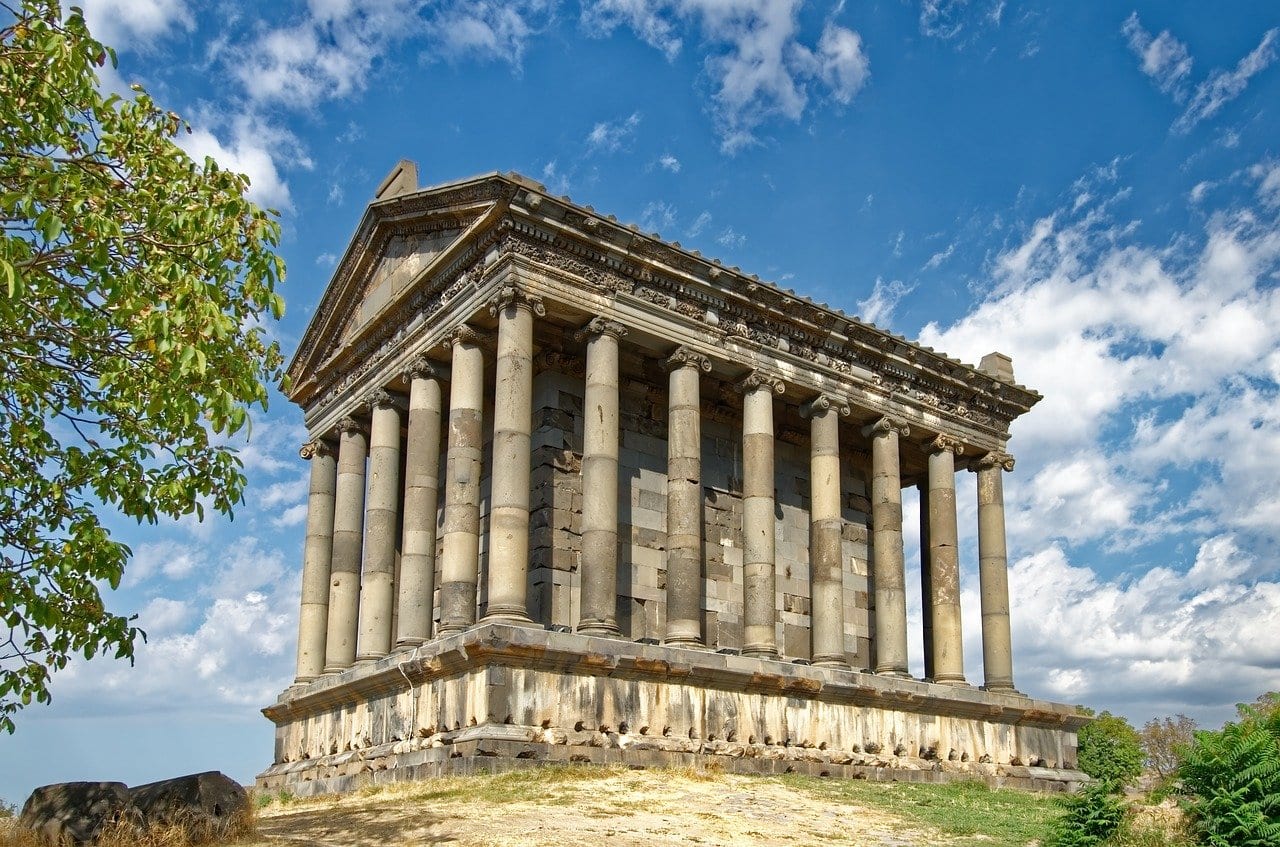 In 2019, Yerevan got a new slogan for its tourism: Discover Yerevan. It's a very apt motto for a city with so many hidden gems. A real off-the-beaten-path destination, that's what Yerevan is.
Its older parts have been slightly overshadowed by constructions from the last few decades but they are still hiding in the cityscape: brutalist Soviet buildings and parts of Old Yerevan stubbornly live on.
Among touristy taverns, curious travellers can find charming local bars and hole-in-a-wall shops selling delicious Armenian food for ultra-cheap prices.
Yerevan is a city of culture, art, and architecture. But above all else, it's a city that is loved by everyone who knows it. And I wouldn't be surprised if you fall for it, too – once you learn its secrets.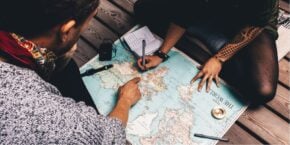 Heading Off-Grid? • Download This Guide as a PDF!
Sign up to The Broke Backpacker's EXCLUSIVE VIP AREA below and download our top backpacking guides as PDFs – go offline with peace of mind!
What Are the Major Attractions in Yerevan?
Yerevan is actually jam-packed with different attractions: statues, parks, art, museums, and churches. Most of them are located in the city centre so you can easily explore them over a couple of days in the city.
Some of the top attractions in Yerevan are definitely worth checking out:
The Cascade: The giant staircase is the best hangout spot in Yerevan – and the absolute best place to see the sunset.
Cafesijan Center for the Arts: A collection of art from renowned international and local artists can be found in the sculpture garden leading up towards the Cascade and in a few smaller galleries inside the structure.
Armenian Genocide Museum and Monument: The museum is an emotional memorial to the Armenians killed during the genocide, and the monument outside the museum has an eternal fire burning.
Republic Square: Yerevan's main square is surrounded by impressive "tuff" buildings: buildings made of reddish volcanic stone that give the city its nickname "Pink City".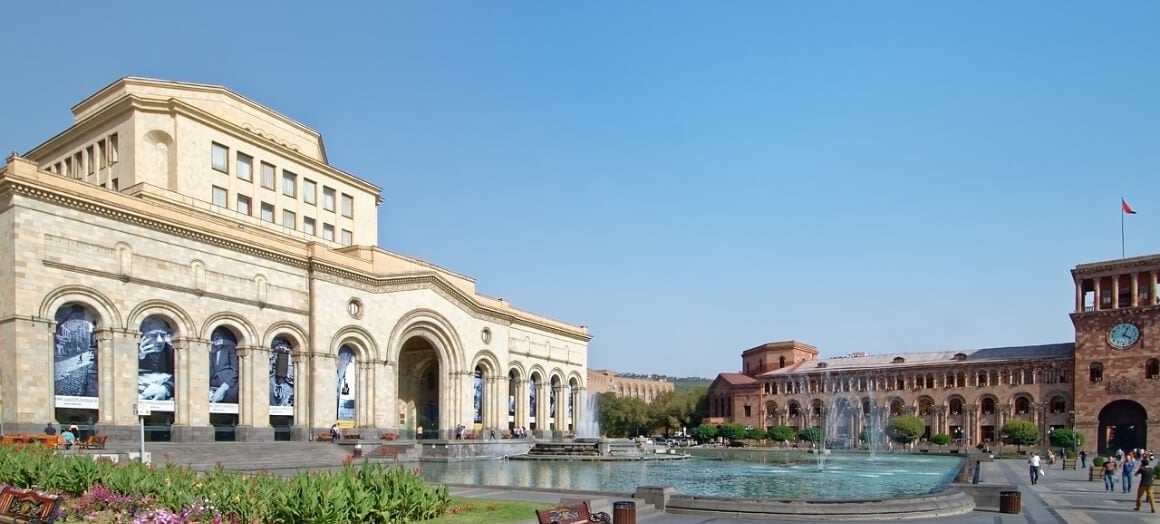 Dancing Fountains. The fountain at the Republic Square "dances" to music in a nightly light and water show.
Blue Mosque: With large-scale Christianisation and 20th century Soviet rule, Islam went almost extinct in Armenia. Blue Mosque in Yerevan is the last operating mosque left in the entire country.
Vernissage market: The biggest outdoor market in Yerevan sells exclusively Armenian souvenirs – but don't think just tacky keyrings and postcards, think paintings, beautiful textiles, handicrafts, and antiques!
Ararat brandy factory: Armenian brandy is said to be among the best in the world, and you can test the theory yourself at this brandy factory in Yerevan.
Kond AKA Old Yerevan: Yerevan doesn't really have a historical centre but there are some older parts still left among the newer constructions, the district known as Kond. Make sure to walk through the Kond tunnel!
Children's Railway: This Soviet-era railroad is still operating, and the old station building is pretty to see even if you're not a kiddo.
Erebuni Fortress: An ancient fortress a little outside the city.
Yerevan's parks: Yerevan has many chill green spaces to check out like Victory Park, Lover's Park, and Hrazdan Gorge.
How Long to Spend in Yerevan?
Yerevan has more to see than you'd think at first glance – so make sure you're not rushing your visit!
I know a lot of people visit Yerevan as a weekend trip from Tbilisi, spending as little as half a day in the city and focusing more on the sights around the capital. If you're on a super-super tight schedule, make sure you'll at least make it to Cascade for sunset!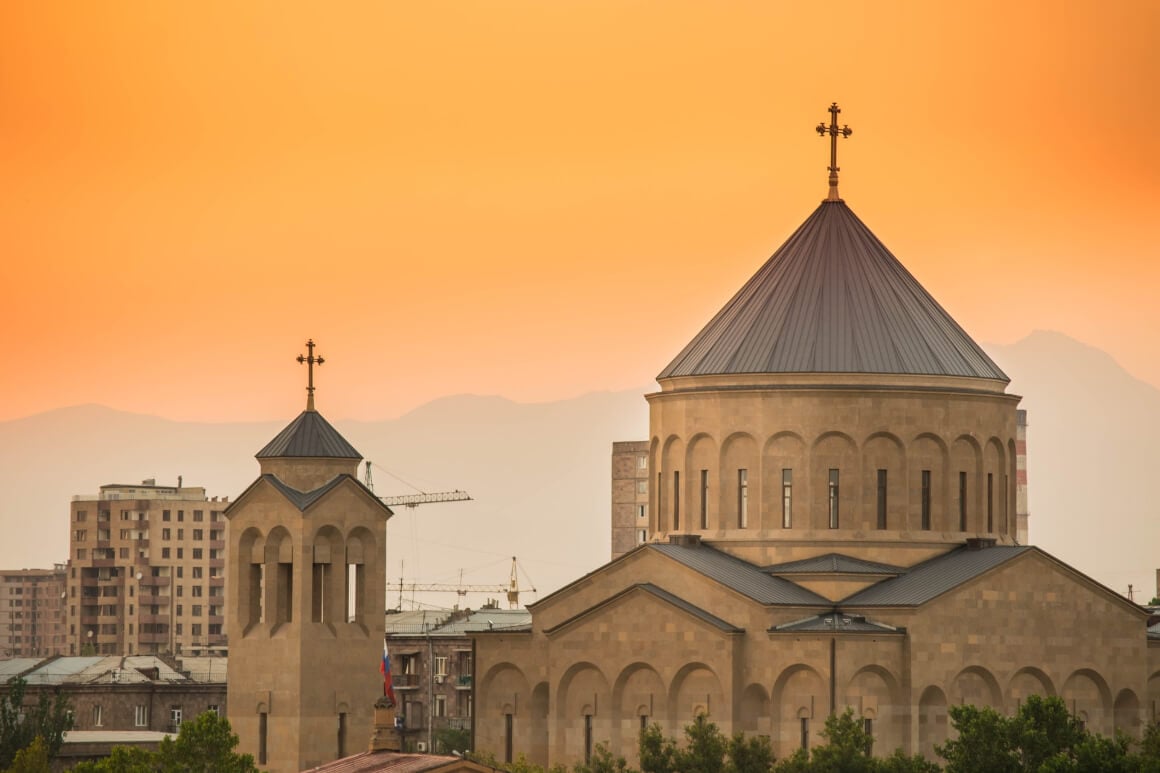 In general though, I'd say to spend at least 2 days in Yerevan. In 2 days, you can check out most of the top attractions in Yerevan. Although it will be a jam-packed schedule.
I do recommend though that you give Yerevan at least 3 days.
The time you spend in the capital also depends on what else you're planning to see in Armenia. (Spoiler alert: backpacking Armenia holds a lot of gems.)
Yerevan is the central transportation hub for spots around the country, and a lot of travellers like to stay there as a base for exploring the rest of the country. If your itinerary includes lots of daytrips, you can easily spend 5-7 days in Yerevan.
The BEST Hostel in Yerevan
A Sample 3-Day Itinerary for Yerevan
With such an avalanche of things to see, it might be hard to figure out how and what to do first. No fear, friend! I'm here to save your day with an awesome 3-day itinerary to Yerevan.
Feel free to pick and choose the parts you vibe with the most, or change some stuff around! This is just an example itinerary with some of the best places to visit in Yerevan.
For example, this itinerary includes 2 half-day trips. If you're planning to hire a private taxi to take you to the sights outside of the city, it makes the most sense to do both trips in one day. However, if you want to use public transport, fitting 2 trips outside the city in one day is hard to manage.
Day 1 in Yerevan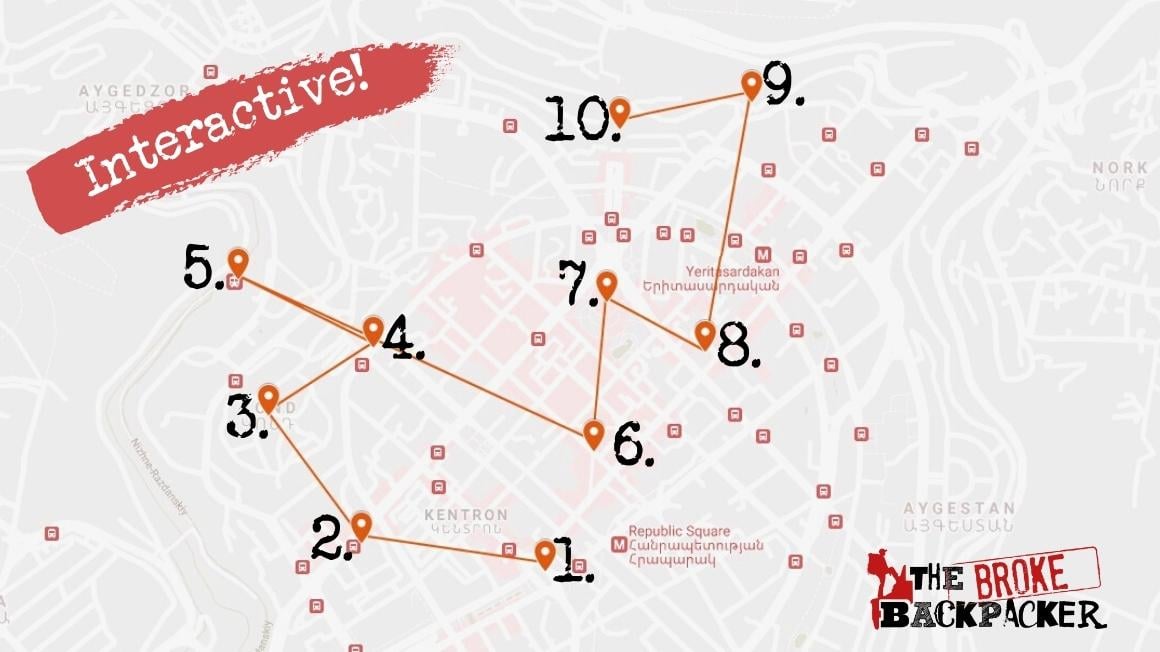 Pro tip: you can also join a free walking tour to cover most of the best places to visit in Yerevan! The free walking tour in Yerevan is excellent. Despite the name, remember to tip your Yerevan travel guide at the end.
Start your round-up of Yerevan's best sights at its emblematic Republic Square. Walk down Vazgen Sargsyan Street towards Blue Mosque, the last active mosque in Armenia.
From there, you're just a short hop away from Kond, a small district that's what remains of the true Old Yerevan. Explore the streets, then find your way to Kond Tunnel. The tunnel leads you to the edges of Tsitsernakaberd park where you can check out the historical Children's Railway station.
Cross back into the main city to walk along Northern Avenue to a small park that hosts the Armenian Opera and Ballet. Close by, find the beautiful Katoghike Church and the Matenadaran museum.
End the day at the Cafesijan art park and the Cascade. Make sure to climb all the way to the top for the best sunset views!
After dinner, finish the day back at Republic Square to see the light show at the Dancing Fountains. The show goes on from 8-11 p.m.
Day 2 in Yerevan
Okay, today's itinerary seems a little all over the place but I promise that getting from place to place is actually pretty easy!
Reserve the first half of the day to visit the Khor Virap monastery. Getting there on public transportation is a little tricky, that's why we're taking a few hours for the whole ordeal!
Take a train to David of Sasun station where you'll find buses going to Pokr Vedi. From the town, it's still a few kilometres to the monastery, which you can walk, hitchhike, or take a taxi. To get back to the city, just do the same backwards.
Once you're back at David of Sasun, don't go back to the centre yet. You're in the Erebuni district, which means visiting distance to the ancient Erebuni Fortress.
After that, make your way back to the city to the Cascade. You can take the train to Marshal Baghramyan station at Lover's Park and chill there for a bit.
If you've still got time (and energy!), you can walk to Victory Park in 15-20 minutes from there to see the Mother of Armenia statue. Plus awesome vistas over the city.
Come back down to the steps of the Cascade for sunset. For the second night in a row? Absolutely – the view is seriously dope.
Day 3 in Yerevan
All righty – another half-day trip ahead!
Pro tip: This trip to Garni and Geghard is most popularly done as a day trip from Yerevan. But the town of Garni also has some cheap and adorable accommodation options, so you can even opt to spend the night there.
First, we are headed to Geghard Monastery. The easiest way to get to the monastery is by taxi or an organised tour – but broke adventurers don't need those, right?
You can get a bus in Yerevan city centre to the Gai Station on the outskirts of the city where marshrutkas, small van buses regularly leave for Geghard. (Look for signs to the town of Goght.)
On the way back, make a stop at the town of Garni. The Garni Gorge is an awesome natural site to see, plus the town has Armenia's last standing pagan temple and a unique rock formation called the Symphony of Stones.
Once you've got back to the city, it's time to pay respects to the city and its residents. Make your way to the Armenian Genocide Museum and Memorial. Located up on a hill, it grants sweeping views over the capital, and is an unmissable way of learning about the country's tragic past.
Spending More Time in Yerevan?
So your 3 days in Yerevan are up but you're left craving more?
Well, for more to do in the city, you can always check out some of its top museums. The Museum of History and the National Gallery are located right on Republic Square and well worth a browse.
Sergei Parajanov House Museum is the old house of a Georgian-born but Yerevan-lived filmmaker. Even if you're not familiar with his works, the house is still a cool place to check out.
I'd also recommend diving even deeper in the city's wine & dine scene. Visit the Ararat Brandy Factory to sample world-class Armenian brandy.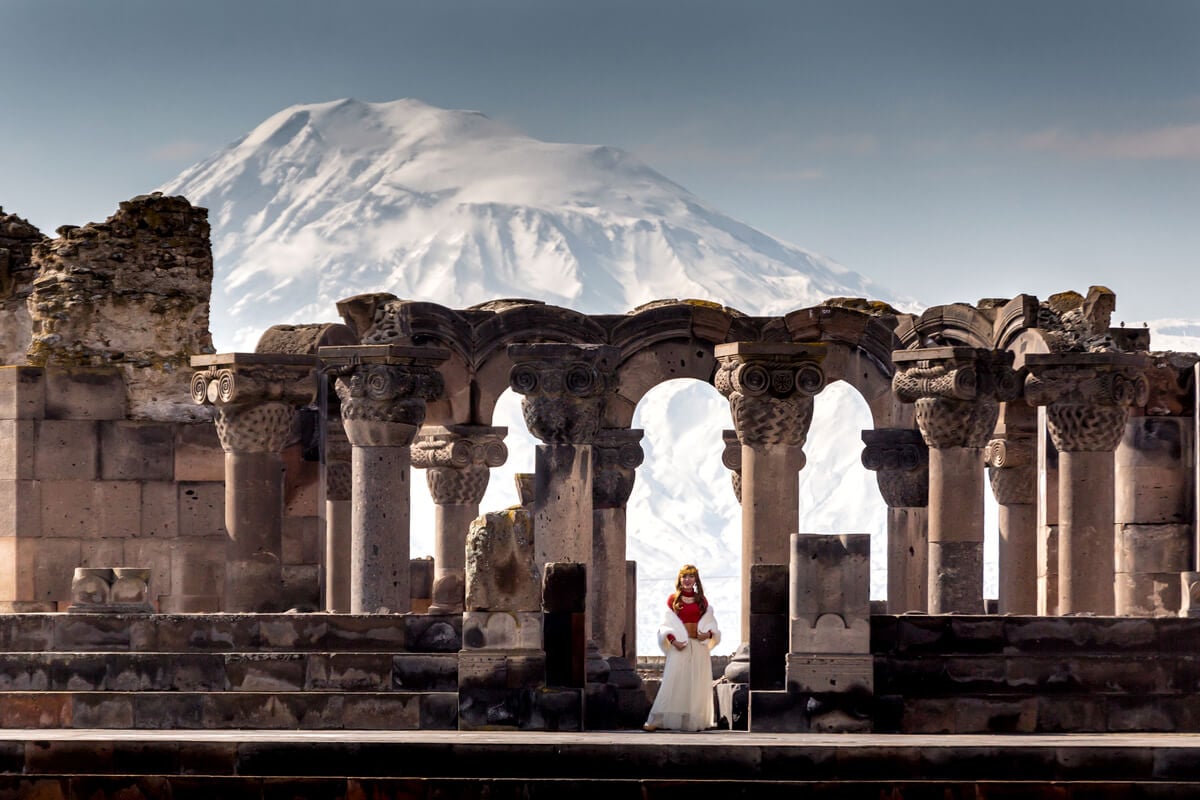 And there are even more awesome day trips from Yerevan than the ones already listed! Most of these attractions do also have nearby accommodation options but many backpackers prefer to visit them from Yerevan since the city has the best backpacker hostels in Armenia.
Travel up north to see the Armenian Alphabet Monument, ruins of the Amberd Castle, and the Buyrakan Observatory.
The Zvartnots Cathedral around the same hoods is also absolutely gorgeous. In the east, Lake Sevan's coastline awaits. In the south, travellers often combine a trip to Areni (for the best wine in Armenia) and the Tatev and Noravank monasteries.
Is This the Best Backpack EVER???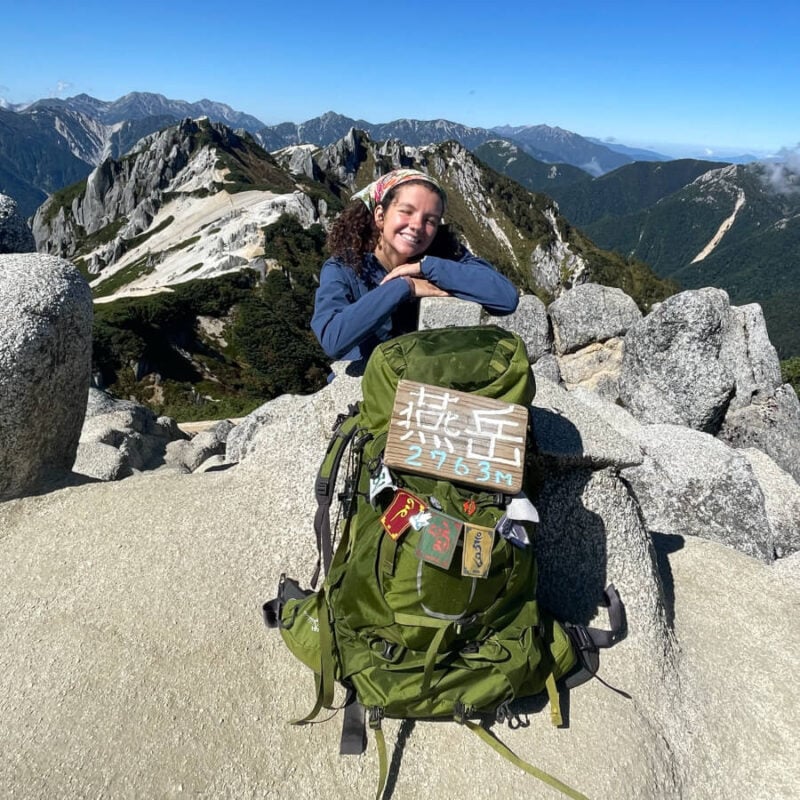 Top 9 Things to Do in Yerevan
So many things to see, so little time… When you're deciding what to see in Yerevan, it's good to have some idea what the must-sees are in the city.
I know, I know… Nothing is ever strictly must-see. But if you skip sunset at the Cascade, I will personally come for you.
Without further ado, here are the best things to do in Yerevan.
1. See the Sunset at the Cascade
Hands down – my favourite spot in Yerevan! And I know most locals and travellers would agree with me. It was legit one of my favourite things to do while backpacking the Caucasus! The tall stone steps are a popular hangout, offering awesome views over the city and in clear weather, you can even see Mount Ararat.
---
Pssst – have you heard of Yerevan Card?
For hardcore sightseers, the Yerevan Card can be a super valuable travel buddy. Yerevan Card gives you tons of tasty freebies, like free access to museums, guided tours, entrance to attractions, AND free use of public transport!
Plus, tons of discounts in cafés and restaurants to make sure you're getting the most out of delicious Armenian cuisine 😉
---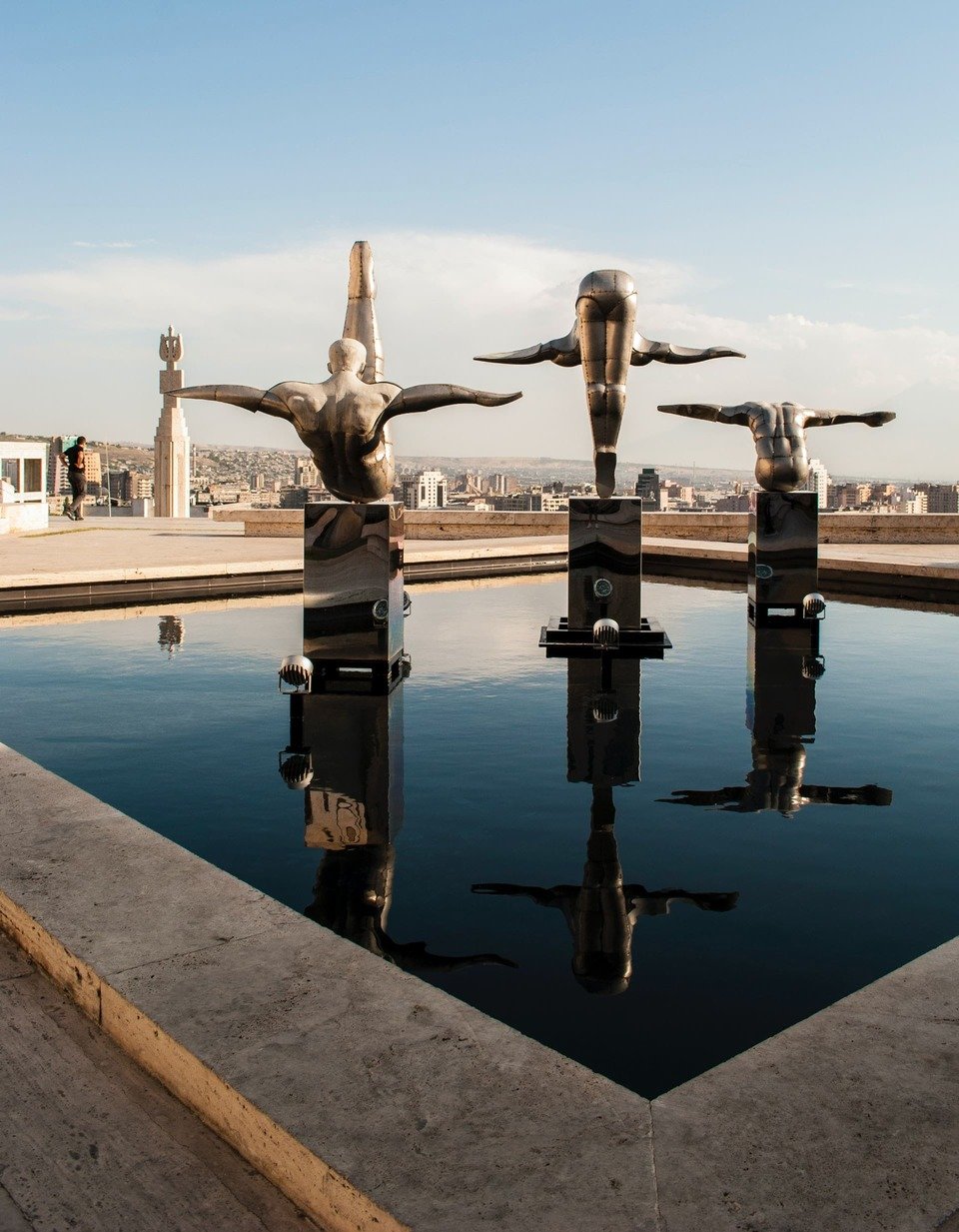 2. Wander Around an Outdoor Statue Park
The Cafesijn outdoor gallery is located in the park leading up to the Cascade steps. It's completely free to visit, and features sculptures from famous international artists like Lynn Chadwick, Barry Flanagan, and Fernando Botero.
3. Laze the Day Away at a Streetside Café
Yerevan is all about the VIBES. Sure, there are a lot of things to see, but turns out one of the best things to do in Yerevan is to not do anything at all.
Yerevan has a thriving, vibrant café culture, and the best way to tap into the city's vital lifeforce is to spend a lazy afternoon drinking coffee (or wine!) in a little coffee shop people-watching.
4. Pay Your Respects at the Genocide Museum
The Armenian Genocide Museum and Memorial is a dark but essential place to visit during your trip to Yerevan.
The museum features stories from people who lived through the genocide – or often, didn't. The monument has an ever-burning flame, trees planted in honour of the countries that have recognised the genocide as such, and a bittersweet view towards Mount Ararat.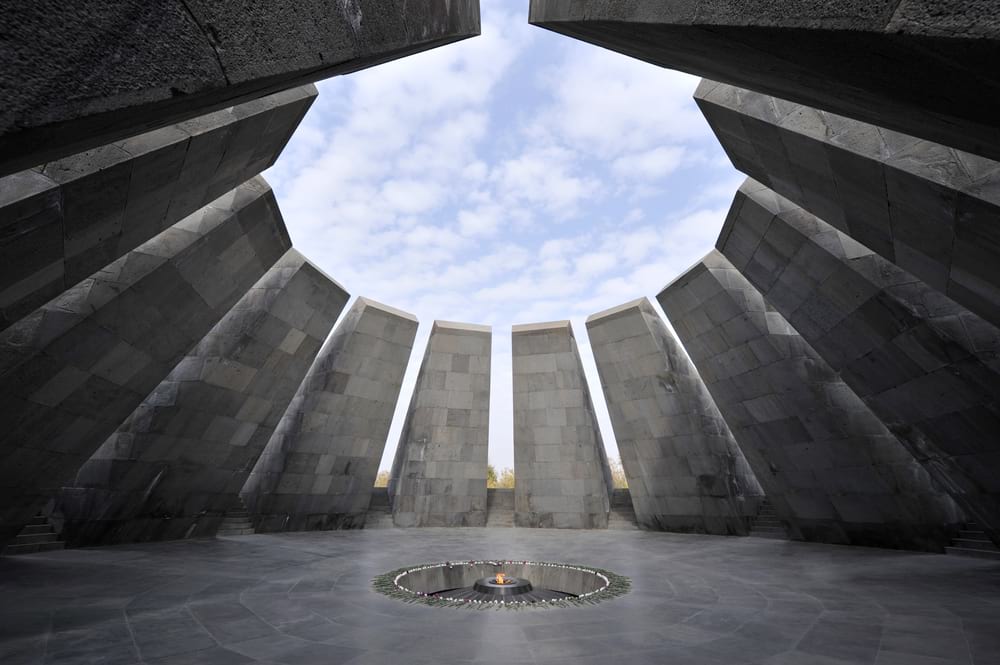 5. Fight Water with Water
Every July, the city erupts into watery chaos as it celebrates Vardavar, which is essentially a huge water fight. The festival was originally celebrated in honour of Astghik, the goddess of water, beauty, love, and fertility.
When Armenia went full Christian mode, the holiday got adopted by the church. Now, it's one of the most fun ways you could spend a stifling hot summer day in Yerevan.g
6. Shop at the GUM Market
Is this the best food in Yerevan? The GUM Market is relatively small but jam-packed with fresh goodies from fruits, veggies, Armenian bread (lavash), cheese, pickles… Get the idea? The market is undoubtedly a foodie's heaven, and a must-stop for the brokest backpackers who are planning to cook their own meals while in Yerevan.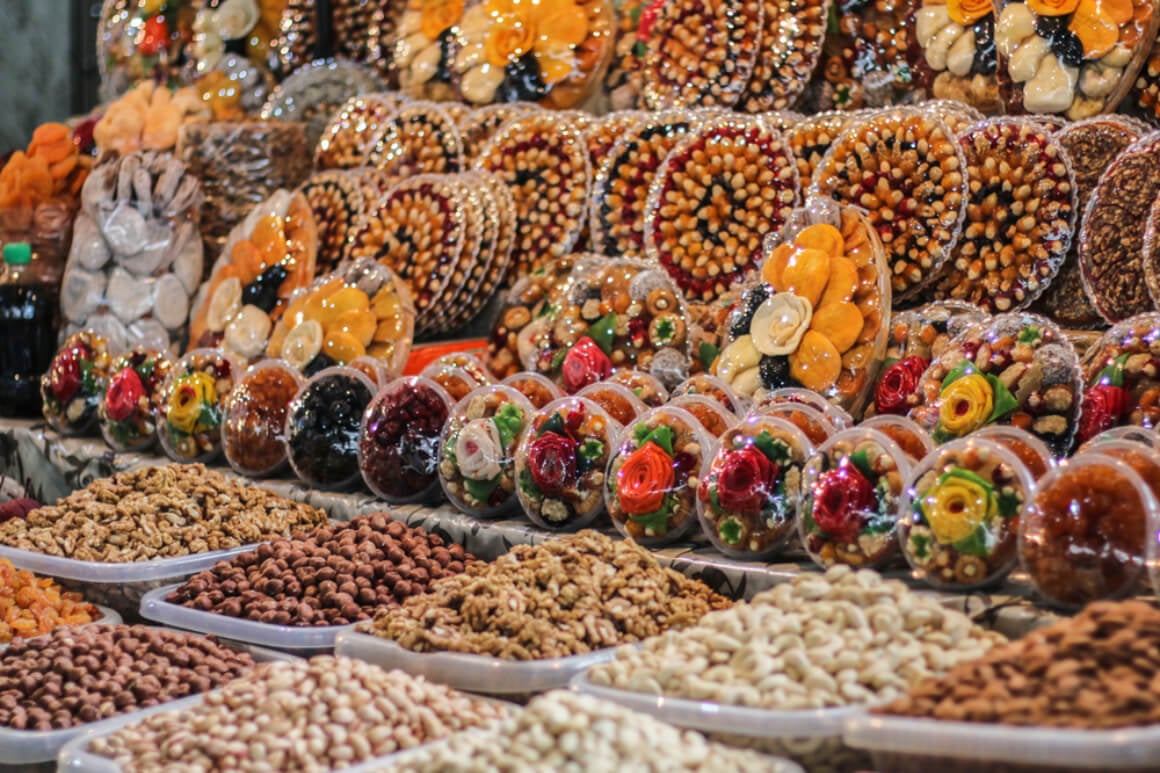 7. Explore Yerevan's Soviet History
Armenia was under Soviet rule for the better part of the last century, and the typical brutalist architecture is still well visible in the streetscape. Some of the best examples are the so-called 'Commieblock' apartments and Moscow Theatre, but Soviet remnants are scattered all over the city.
8. Take a Day Trip
When there's so much to see in Yerevan, it might seem counterproductive to get out of the city. However, some of Armenia's highlights are located just outside the city bounds! Check out the iconic Khor Virap Monastery or swing by the gorge-ous Gorni Gorge.
9. Sip on Some World-Class Brandy
Armenia is most well-known for its wines (and you shouldn't skip them!) but they don't do too bad on the hard liqueur front, either. When in Yerevan, it's also worth checking out the Ararat brandy factory which is an absolutely delicious way to get a lil' day-tipsy.
Small Pack Problems? 😉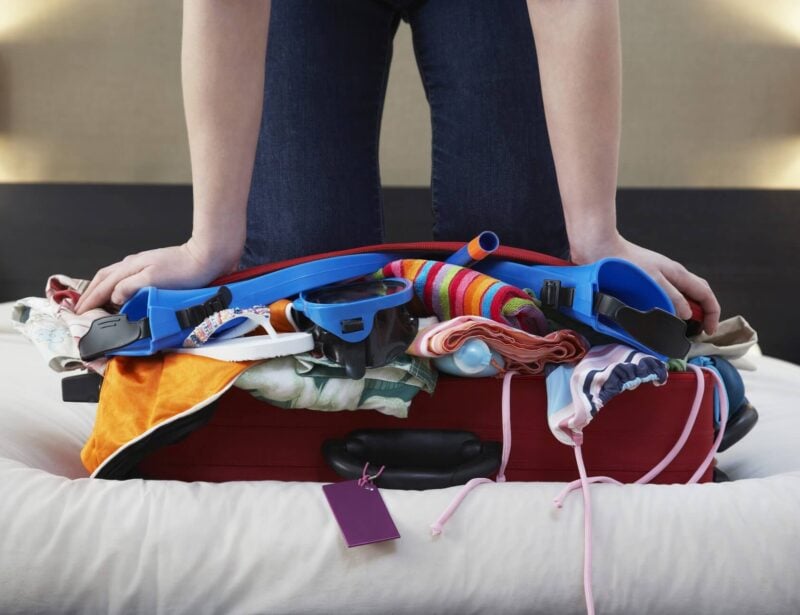 Wanna know how to pack like a pro? Well for a start you need the right gear….
These are packing cubes for the globetrotters and compression sacks for the real adventurers – these babies are a traveller's best kept secret. They organise yo' packing and minimise volume too so you can pack MORE.
Or, y'know… you can stick to just chucking it all in your backpack…
Get Yours Here
Read Our Review
Budget Accommodation in Yerevan
Yerevan is still pretty new on the backpacking map so it doesn't offer a huge platter of hostels for backpackers at the moment. Budget accommodation in general, though? That's super easy to find in Yerevan.
Even the best hostels in Yerevan are generally pretty basic but comfortable. Many of them have free breakfast included, and most of them are super centrally located somewhere in the city centre.
They're not all equally made, though. Backpackers in Yerevan tend to flock to certain hostels so if you're feeling social, make sure you pick the right place where to stay in Yerevan! You can check out my recommendations for specific hostels in Yerevan in the table below.
You won't struggle to find a cheap hotel in Yerevan. The more low-cost private rooms might be a tiny bit run down but they're usually good for basic accommodation. There are also some Airbnbs scattered around the city.
Funny enough, there is a lot of intersection between hotel rooms offered on Airbnb and apartments offered on Booking.com so it's worth comparing both sites to find your ideal digs. The price difference between cheap hotel rooms and holiday apartments in Yerevan is not huge, either.
The Best Places to Stay in Yerevan
Yerevan is an extremely walkable city – lucky you! There are still a few options on where to stay in Yerevan.
The benefit of staying close to Republic Square is that you're an equal distance from all the attractions. The Cascade area, on the other hand, is dope if you're spending many an evening gazing at the sunset at the monument (my fave thing to do in Yerevan!). In that case, the walk back to your lair will never be too long.
For culture vultures
For culture vultures
Cascade Complex
Just a few steps away from the most famous attraction in Yerevan and the place for the city's best vistas! You're also still just a 20-minute walk from Republic Square.
Super Central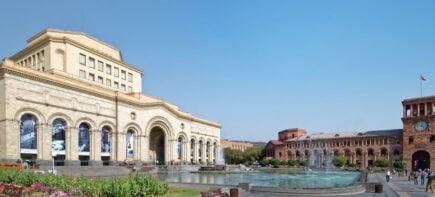 Super Central
Republic Square
Staying in the heart of Yerevan, you're close to all of its sights: 20 minutes to the Cascade, 5-10 minutes to the Blue Mosque and Kond, and everything else just a few steps away.
For peace&quiet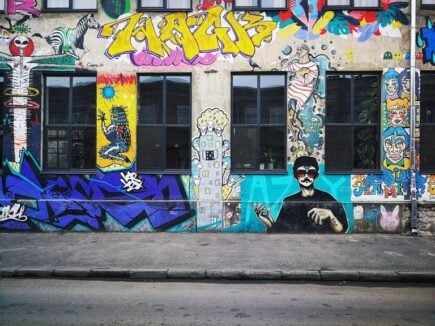 For peace&quiet
Erebuni
The Erebuni district is a few kilometres south of the city centre. You can walk to the centre in 30 minutes or take a train to get there. More local, quieter, and super close to the ancient Erebuni fortress.
Yerevan Travel Costs
Armenia is a holy land for cheapskate cowboys: it's one of the cheapest countries in Europe. It's like a little oasis of almost-Asia prices in Europe! Prices in Yerevan are very backpacker-friendly, from cheap hostels to low-cost local food.
The currency used in Armenia is called dram. The denominations are pretty big but once you get an idea of them, the maths is easy enough. You can count roughly that 500 dram = $1 USD.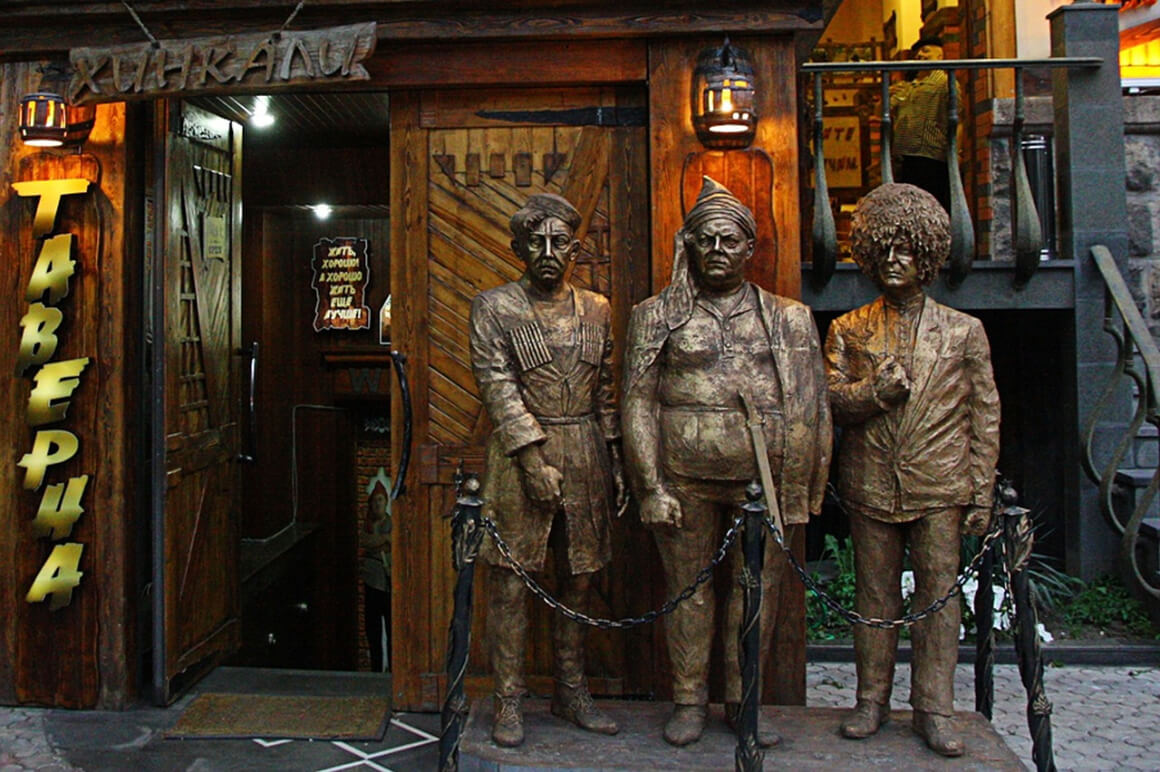 Whenever you're travelling abroad and especially when there's currency conversions involved, transaction and ATM fees can really put a dent in your budget. Get your travel banking sorted out before travelling to Yerevan!
I personally use and highly recommend Wise (formerly known as Transferwise). It's a free platform that you can use for bank transfers and payments with hugely smaller fees than any other platform I know of.
Cheap hostels in yerevan are not a rarity. A bed in a hostel dorm sets you back about $5 USD at cheapest. Five dollars! Even the more expensive hostel rooms only go up to about ten bucks a night.
A private room in a cheap hotel in Yerevan or guest house can be as cheap as 10 dollars a night. If you fancy something a tad fancier, a double room in a boutique hotel or a small apartment is about $25-35 per night.
Even the nicer options hardly break the bank. A bigger apartment on Airbnb or a room in a hotel sets you back $50-70. You COULD splash and spend $200 a night for a suite at a real fancy hotel in Yerevan, but there really is no need.
Food in Yerevan is definitely affordable. A fast food meal costs about $2-3, and a meal in a cheap restaurant maybe $5. Your food budget could explode quickly if you pick more touristy restaurants though!
If you want to save even more, cook your own food. You can find cheap, fresh produce at the GUM market and local supermarkets.
In a mid-range restaurant, you can easily get a meal for $7-15 including wine and an appetizer. A cappuccino costs about $2, and a glass of wine in a restaurant about the same (you knew I had to include it, didn't you).
Within Yerevan, you can travel around cheaply with a combo of metro and local taxis. A metro ticket is 100 dram (about $0.2), and a taxi ride is a couple of dollars.
A domestic beer in a restaurant would typically cost about $1, and an imported beer $1.5-2.
A glass of wine might be about $2 apiece. A bottle from the supermarket (for pre-gaming or a civilised picnic in a park) is about $6; in a restaurant, it's a little bit more.
There are tons of free things to do! Yerevan has a free walking tour, open-air art galleries, parks, and streets to wander. Even the Genocide Museum is free to enter but donations are welcome.
The biggest expense you'll likely face are tours and day trips outside of the city. For example, a private taxi for a few hours to go see the Khor Virap Monastery costs about $20-30 USD.
A Daily Budget in Yerevan
Travel costs in Yerevan are really reasonable. Even budget backpackers with more holes than dollas in their pockets can easily navigate the city.
Here is an estimation of a traveller's daily budget in Yerevan. The biggest differences in costs come from accommodation and food; if you cook for yourself and avoid touristy restaurants, and bunk up in the most basic hostels, your trip to Yerevan can be as cheap as a day in Thailand.
Daily Costs Yerevan

| Expense | Broke Backpacker | Frugal Traveller | Creature of Comfort |
| --- | --- | --- | --- |
| Accommodation | $5 | $10 | $30 |
| Transport | $2 | $5 | $5 |
| Food | $7 | $15 | $25 |
| Nightlife Delights | $7 | $10 | $20 |
| Activities | $0 | $5 | $20 |
| Total Per Day | $16 | $45 | $100 |
Yerevan on a Budget – Top Tips and Tricks
Yerevan is cheap, but there is no reason that an experienced broke backpacker couldn't make it cheap-cheap. Here are some of the tried and tested principles of high-level budget backpackers:
Carry a portable stove. Cooking your own food saves money, sure. But having a lightweight stove with you is a grand idea anyway. A great backpacking stove saves your ass in hostels that don't have a kitchen, and it's your best friend if your trip takes you to the Armenian wilderness after Yerevan.
Hitchhike! Finding a ride in Armenia is easy, and thumb-travel is a very cheap (and adventurous) way to see the lands unknown. Take a local train to the borders of the city, from where it's pretty easy to hitch your way to see the sights around Yerevan.
Surf a couch. Couchsurfing is a fantastic way to get to know locals and local life while saving money! The couchsurfing scene in Yerevan is not huge but you'll find some hosts willing to take in poor lost little backpackers.
Travel with a water bottle. The sexiest travellers help combat the world-wide plasticapocalypse by avoiding single-use plastic. Get a reusable water bottle and fill up anywhere – tap water is good to drink in Yerevan.
Why You Should Travel to Yerevan with a Water Bottle
Plastic washes up on even the most pristine beaches… So do your part and keep the Big Blue beautiful.
You aren't going to save the world overnight, but you might as well be part of the solution and not the problem. When you travel to some of the world's most remote places, you come to realise the full extent of the plastic problem. And I hope you become more inspired to continue being a responsible traveller.
Save $$$ • Save the Planet • Save Your Stomach!
Drink water from ANYWHERE. The Grayl Geopress is the worlds leading filtered water bottle protecting you from all manner of waterborne nasties.
Single-use plastic bottles are a MASSIVE threat to marine life. Be a part of the solution and travel with a filter water bottle. Save money and the environment!
We've tested the Geopress rigorously from the icy heights of Pakistan to the tropical jungles of Bali, and can confirm: it's the best water bottle you'll ever buy!
View on REI
Read the Review
Best Time to Travel to Yerevan
Listen – the shoulder season is usually the best time to visit any place. In Armenia (and subsequently Yerevan), shoulder season is April-May and September-October. Spring and early autumn have pleasant weather, and you'll mostly avoid peak-season tourists.
The thing about the Armenian peak season is that it really isn't that crowded though. Yerevan, its biggest city and biggest tourist attraction, is still pretty devoid of the kind of crowds that plague bigger, badder destinations on the European Travel Trail. Plus, if you're a backpacker, the summer is the best time to catch other travellers en route to their adventures.
On top of that, summer is festival season, and Yerevan has a few awesome ones going on. From film festivals to music and even hot air ballooning, there are many events in the long summer months. It all culminates to Vardavar. It's essentially a city-wide waterfight and one of the most unique things to experience in Yerevan.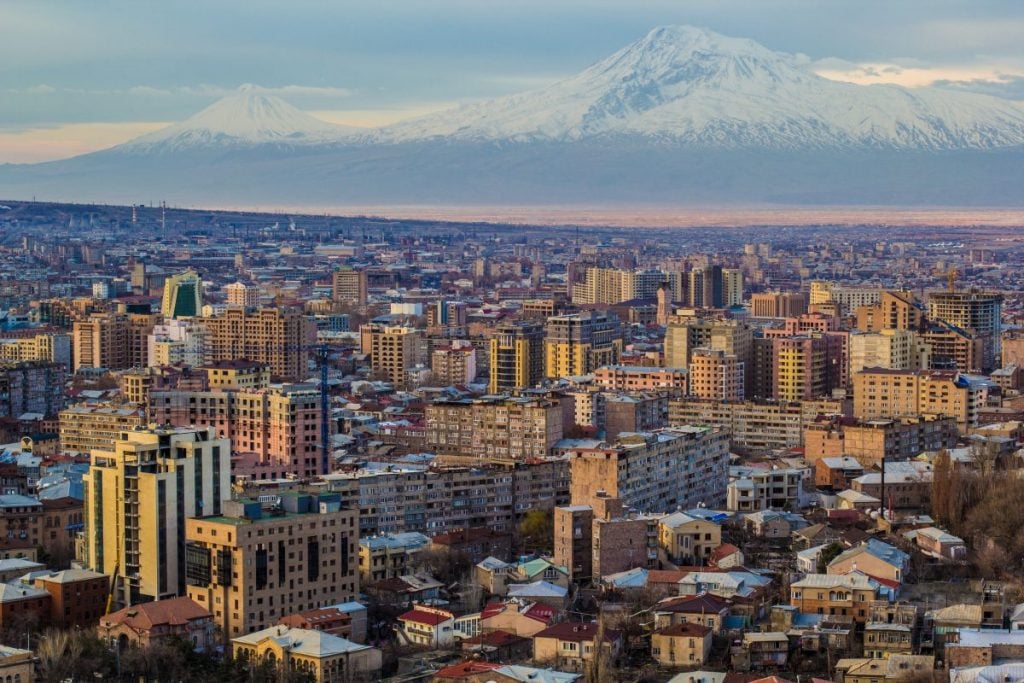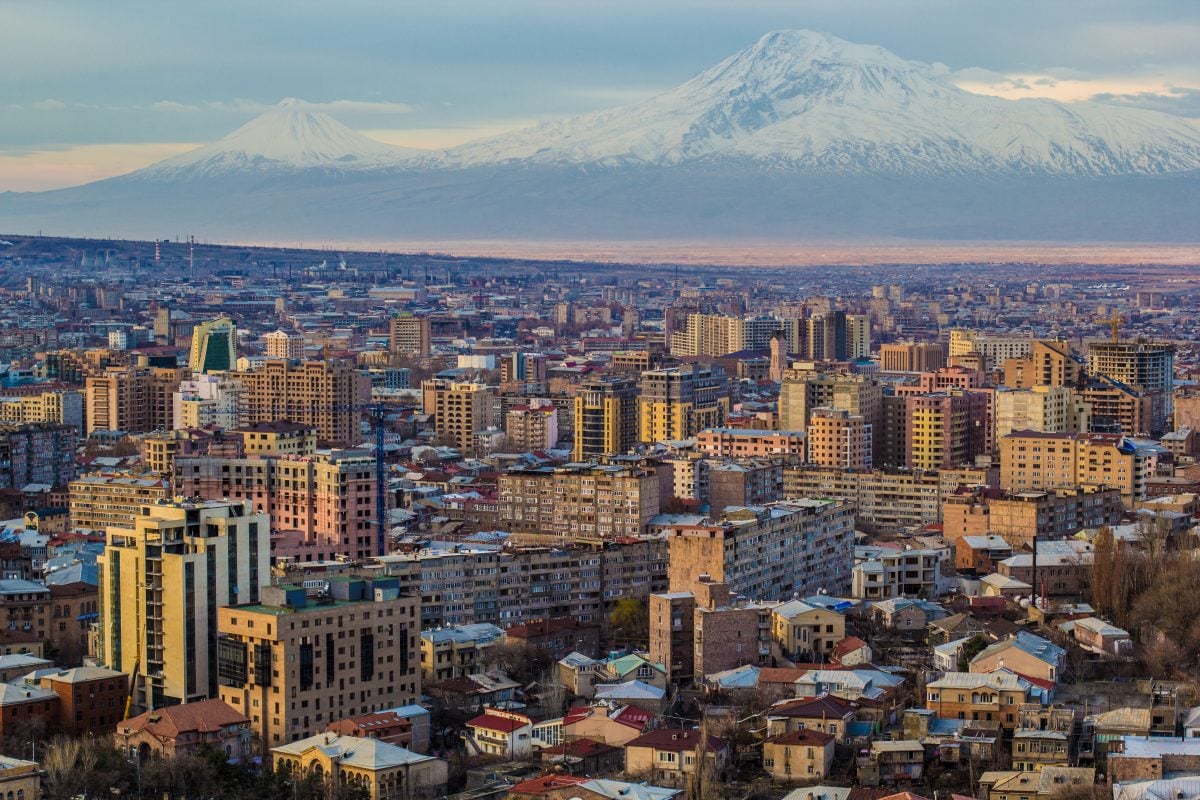 The downside is that the summer months are slightly more expensive than the rest of the year (but c'mon, this is still Armenian prices), and the summer temperature in Yerevan can occasionally get stifling hot.
If your trip will take you elsewhere than Yerevan, my favourite season to visit is in the early autumn. Armenia has a gorgeous display of autumn colours, and the hiking trails in the Caucasus are at their absolute best at this time of the year.
The winter is pretty mild in Yerevan too, and the temperature in Yerevan rarely dips below zero.
All in all, while Yerevan is decently nice all year round, visiting in September or October will guarantee the best experience if you want to explore the rest of the country.
What to Pack for Yerevan
There are a few trusty things I always add to my backpacking packing list. These will surely come in handy also when you're backpacking Yerevan.
Duh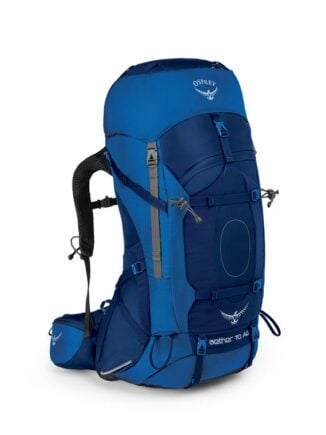 Duh
Osprey Aether 70L Backpack
Ya can't go backpacking anywhere without a blasted backpack! Words cannot describe what a friend the Osprey Aether has been to The Broke Backpacker on the road. It's had a long and illustrious career; Ospreys don't go down easily.
Sleep ANYWHERE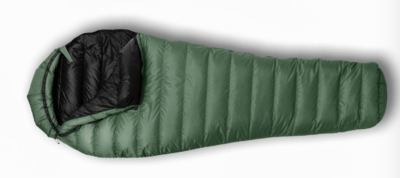 Sleep ANYWHERE
Feathered Friends Swift 20 YF
My philosophy is that with an EPIC sleeping bag, you can sleep anywhere. A tent is a nice bonus, but a real sleek sleeping bag means you can roll out anywhere in a and stay warm in a pinch. And the Feathered Friends Swift bag is about as premium as it gets.
Keeps Your Brews Hot and Bevvies Cold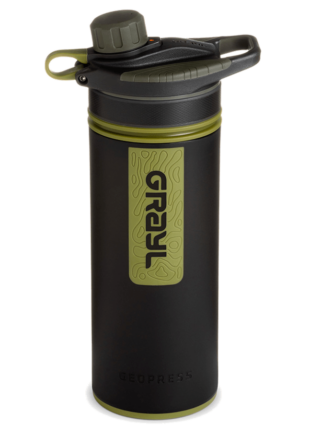 Keeps Your Brews Hot and Bevvies Cold
Grayl Geopress Filtered Bottle
Always travel with a water bottle! They save you money and reduce your plastic footprint on our planet. The Grayl Geopress acts as a purifier AND temperature regulator – so you can enjoy a cold red bull, or a hot coffee, no matter where you are.
So You Can See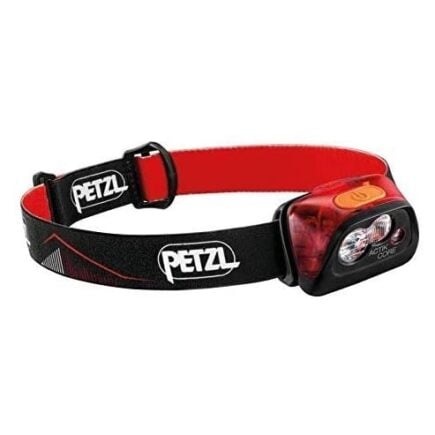 So You Can See
Petzl Actik Core Headlamp
Every traveller should have a head torch! A decent head torch could save your life. When you're camping, hiking, or even if the power just went out, a top-quality headlamp is a MUST. The Petzl Actik Core is an awesome piece of kit because it's USB chargeable—batteries begone!
Never Leave Home Without It!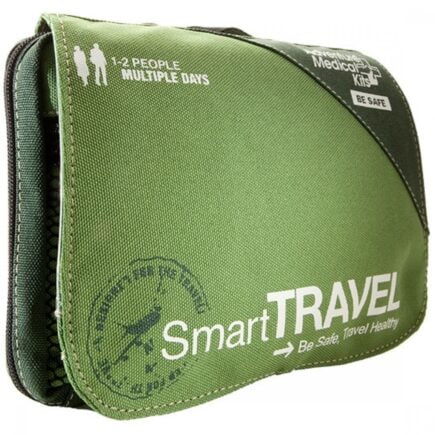 Never Leave Home Without It!
First Aid Kit
Never go off the beaten track (or even on it) without your first aid kit! Cuts, bruises, scrapes, third-degree sunburn: a first aid kit will be able to handle most of these minor situations.
Staying Safe in Yerevan
Is Yerevan safe?
Yes!
Armenia has a bit of a bad rep because of the whole having-an-active-warzone thing. (The skirmish with Azerbaijan occasionally escalates from skirmish to military action). As long as you stay away from border areas with Azerbaijan, you'll be right as rain. And Yerevan, in its part, happens to be far from the hotspot of action.
In Yerevan, like any city, keep an eye on your stuff for pickpockets (although petty crime isn't as bad as in other European capitals). The best way to protect your cash is to get a money belt, and it's worth taking a padlock to hostels with you.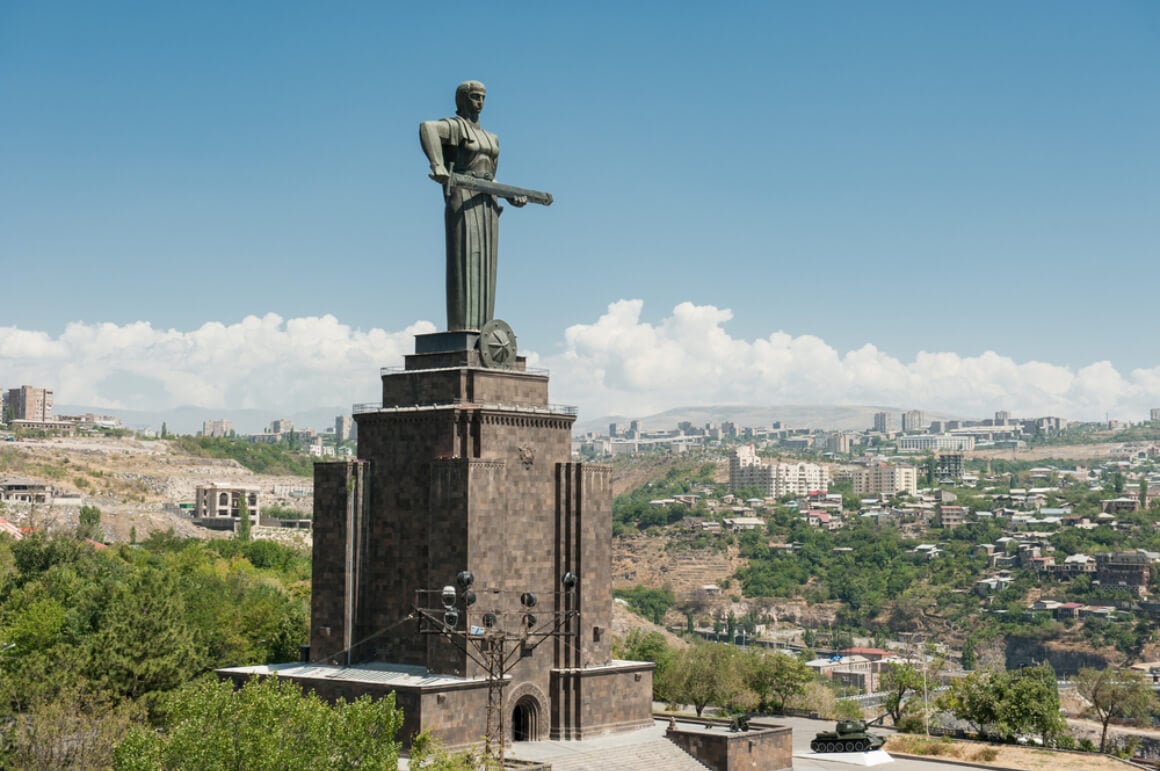 There can sometimes be demonstrations and protests that usually go nicely and calmly, but there is a possibility for escalation, so it's best to avoid them.
Traffic in Armenia is CRAZY. Your biggest danger is getting mowed down by an erratic driver more than anything else.
In a word: Yerevan is super safe to travel. Even for solo female travellers. I traipsed through the whole Caucasus region completely on my glorious lonesome, and Yerevan felt totally safe for me.
Sex, Drugs, and Rock 'n' Roll in Yerevan
As much fun as taking drugs on the road might be, it's very much illegal in Armenia, including cannabis. Having it on you could result in heavy fines and a short jail sentence (as a foreigner you'd probably be able to bribe your way out but… probably best if you don't put yourself at that risk in the first place).
Actually, even finding weed might be a task if you were hell-bent on breaking the law: Armenians are at the bottom of the list when it comes to weed consumption in Europe.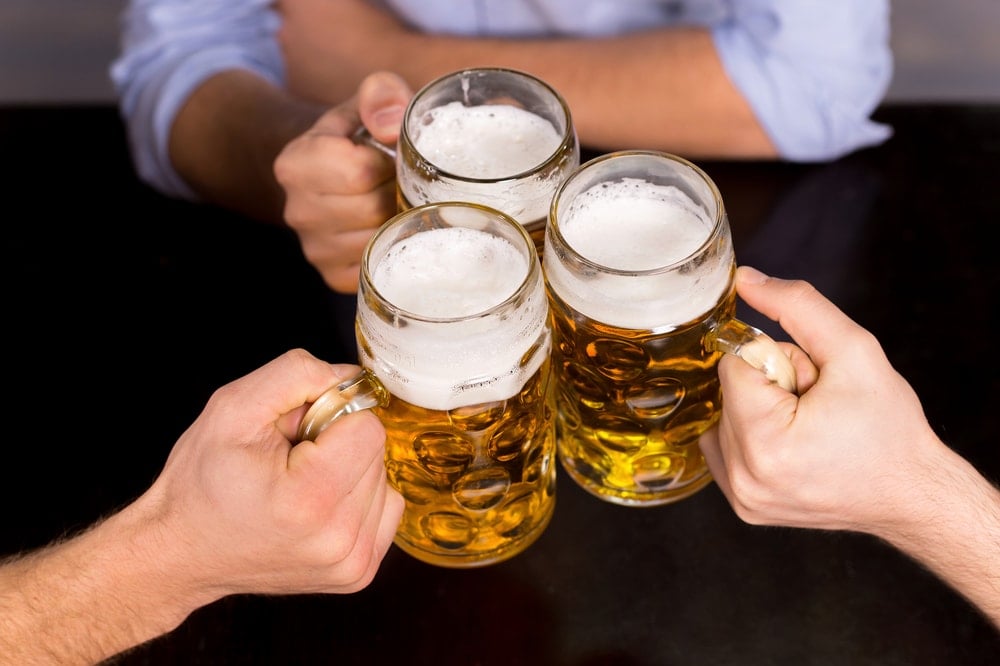 Luckily, Armenians are not all too saintly. You might've already noticed a continuous thread through this guide – wine. Ah, the wine… local wine is delicious, tasting like something your grandma brewed up in her basement but with world-class quality.
Armenians are also no strangers to hard liquor. The signature hard spirit is oghi, a vodka made with fruits and berries, and oh boy – it's strong. Yerevan also has some great brandy that you can try at Ararat Brandy Factory.
Getting Insured BEFORE Visiting Yerevan
No matter where you are or what you do, you're always at risk to slip in the shower or throw out your back out admiring local statue art a little too hard. A savvy backpacker should always consider getting a comprehensive travel insurance policy before leaving home. This covers you from little boo-boos to 127 hours-style predicaments.
ALWAYS sort out your backpacker insurance before your trip. There's plenty to choose from in that department, but a good place to start is Safety Wing.
They offer month-to-month payments, no lock-in contracts, and require absolutely no itineraries: that's the exact kind of insurance long-term travellers and digital nomads need.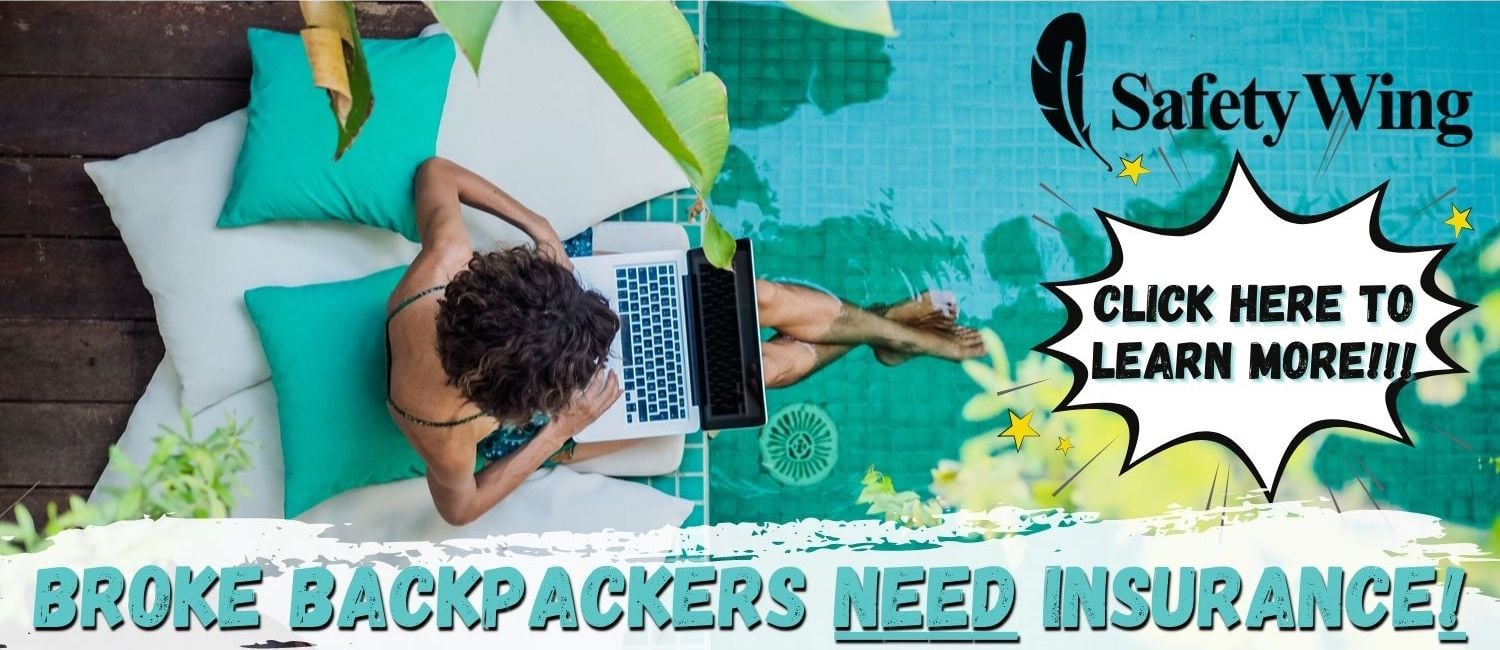 SafetyWing is cheap, easy, and admin-free: just sign up lickety-split so you can get back to it!
Click the button below to learn more about SafetyWing's setup or read our insider review for the full tasty scoop.
How to Get Into and Around Yerevan
You can always fly into Yerevan: it has a decent international airport. Arriving overland is also easy.
If you've been backpacking Georgia before this, arriving is easy-peasy. There are regular bus and train services between Yerevan and Tbilisi, Georgia. You can also take a taxi for the journey that probably sets you back a ridiculous $40 (Armenia is cheap, yo).
Just be prepared that the driver is most likely to drive like a maniac. That's the noble Caucasian way.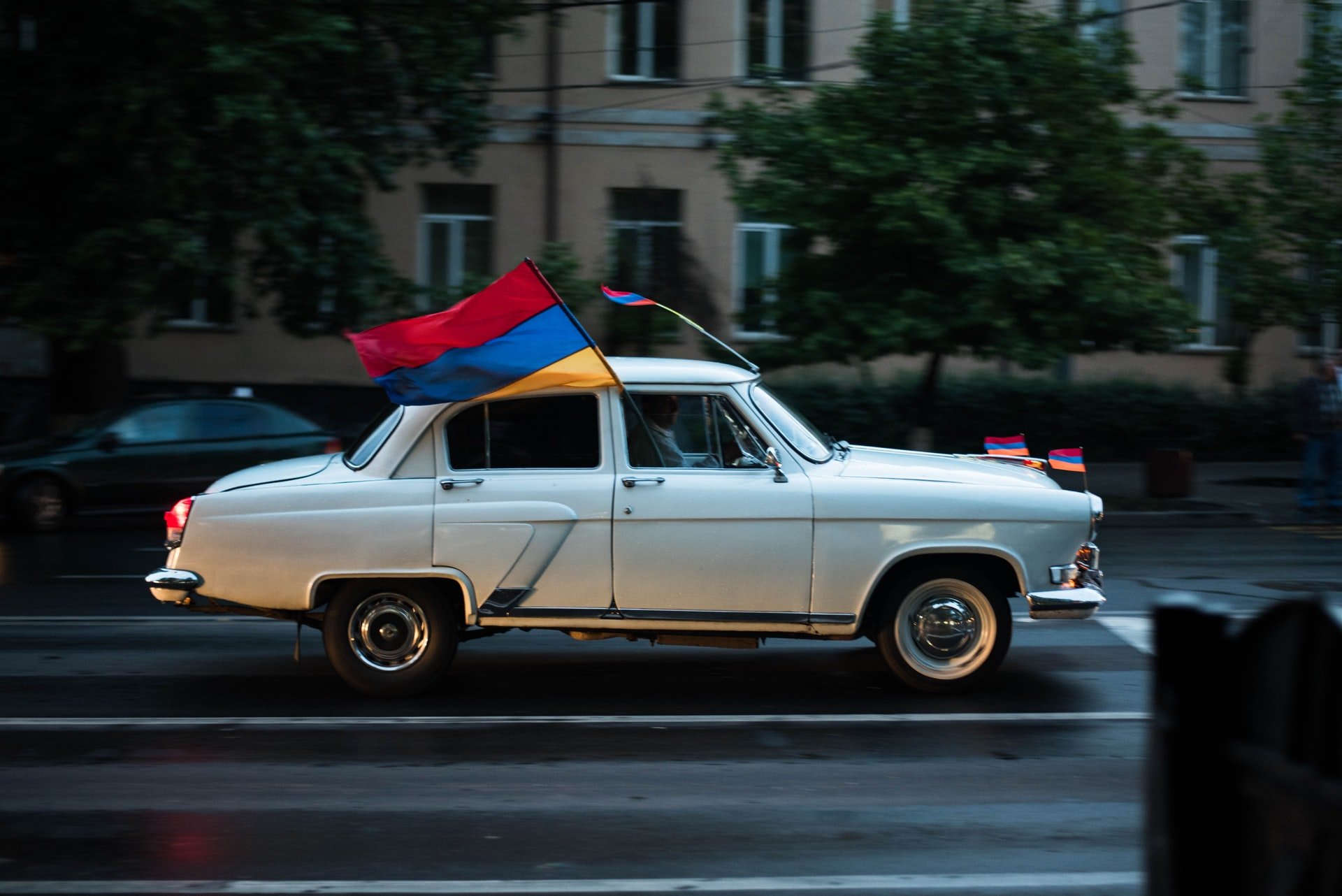 You can even get a bus all the way from Iran but it's gonna be a long-ass journey. (And I highly recommend stopping at other destinations around Armenia first since you'll travel through the whole country to get to the capital!)
From other parts of Armenia, arriving to Yerevan is super easy. Since it's the capital and the biggest transportation hub in the country, all roads eventually lead to Yerevan.
You can NOT enter Armenia directly from Azerbaijan or Turkey.
Getting Around Yerevan
Yerevan is a pretty sprawled-out city but luckily the biggest attractions are all more-or-less in the same grid. The best way to see the attractions in Yerevan is by foot – so bring a comfy pair of kicks.
There are many ways to get around Yerevan, so here are your options!
The centre of Yerevan is easily walkable if you're reasonably fit. Most of the big attractions are a 20-30 minute radius from the Republic Square. Even though you'll definitely clock in some kilometres, it's a fun way to explore the city.
There is also a great free walking tour in Yerevan in case you don't feel like making up your own itineraries.
Yerevan's city buses are extremely cheap, one ride costing about 20 cents. The system is pretty easy to figure out, and I managed to get around the town with buses no problem.
Buses don't operate at night so if you're indulging in nightlife delights, make sure you've got enough drams for a taxi ride.
Taking taxis around Yerevan is cheap and easy. A 10-minute ride costs just a couple of dollars. The most popular taxi apps in Yerevan are GG taxi and Yandex, so I recommend you download them!
Taking a private taxi is also the easiest way to do day trips around Yerevan. For example, using public transportation to get to Khor Virap monastery – the most popular attraction in Armenia – is a total pain in the ass. Organising a private taxi there and back (plus wait time as you explore the monastery) costs about $20-30 USD. It's worth avoiding the hassle, and it's pretty cheap if you can split the cost.
The metro in Yerevan is almost a sight in itself. It was built in Soviet times in early 80s, and its design has earned it the name "retro metro". The stations are great examples of Soviet architecture, and some of them are also (surprisingly?) beautiful.
The metro is not a super useful tool for travellers that are planning to stay mostly in the city centre. It only has 10 stations, out of which 2 are close to popular attractions. Still, it's a cheap ride: a metro ticket costs 100 dram (about $0.2). Might be worth a ride if you've got some extra time!
Have you sorted your accommodation yet?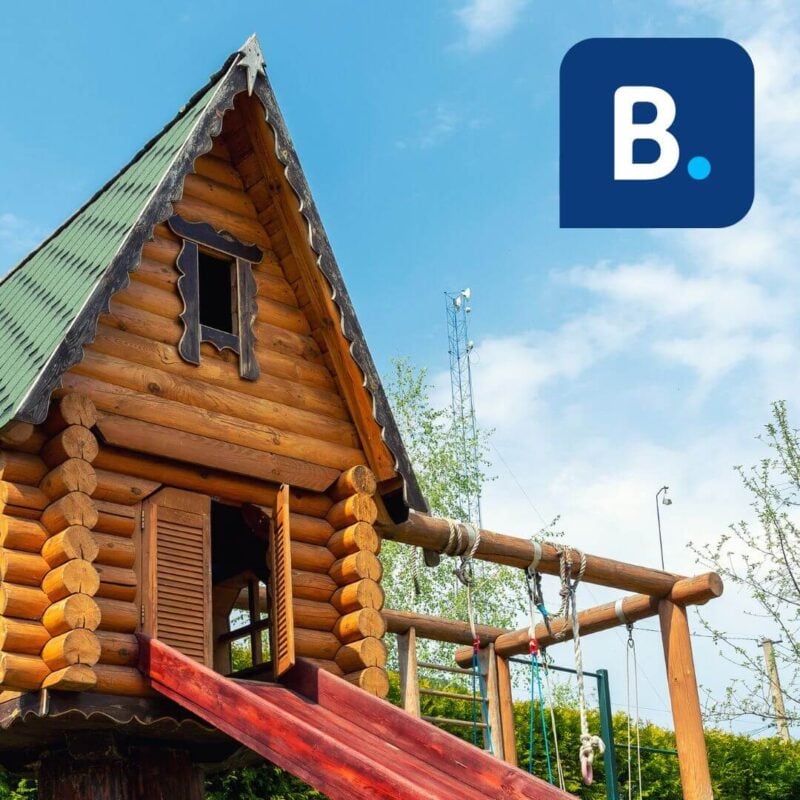 Get 15% OFF when you book through our link — and support the site you love so dearly 😉
Booking.com is quickly becoming our go-to for accommodation. From cheap hostels to stylish homestays and nice hotels, they've got it all!
View on Booking.com
Working and Volunteering in Yerevan
Working in Armenia is not a super popular option for foreigners. Work can be tough to find, and your future employer has to be the one to sponsor your work visa. Your best bet might be with one of the international companies operating in Yerevan.
For remote workers though, Yerevan is a pretty good spot. The nearby Tbilisi is already a huge for digital nomads, and there's no reason Yerevan wouldn't soon become a big destination for laptop lifers. The climate in Yerevan is pleasant, it's got a lively cityscape to explore, an affordable lifestyle…
The only thing that is a bit lacking still is the community. Some expats and long-term nomads have already started finding Yerevan as their next destination, so keep an eye on the sitch. Soon, Yerevan might be a major digital nomad hub.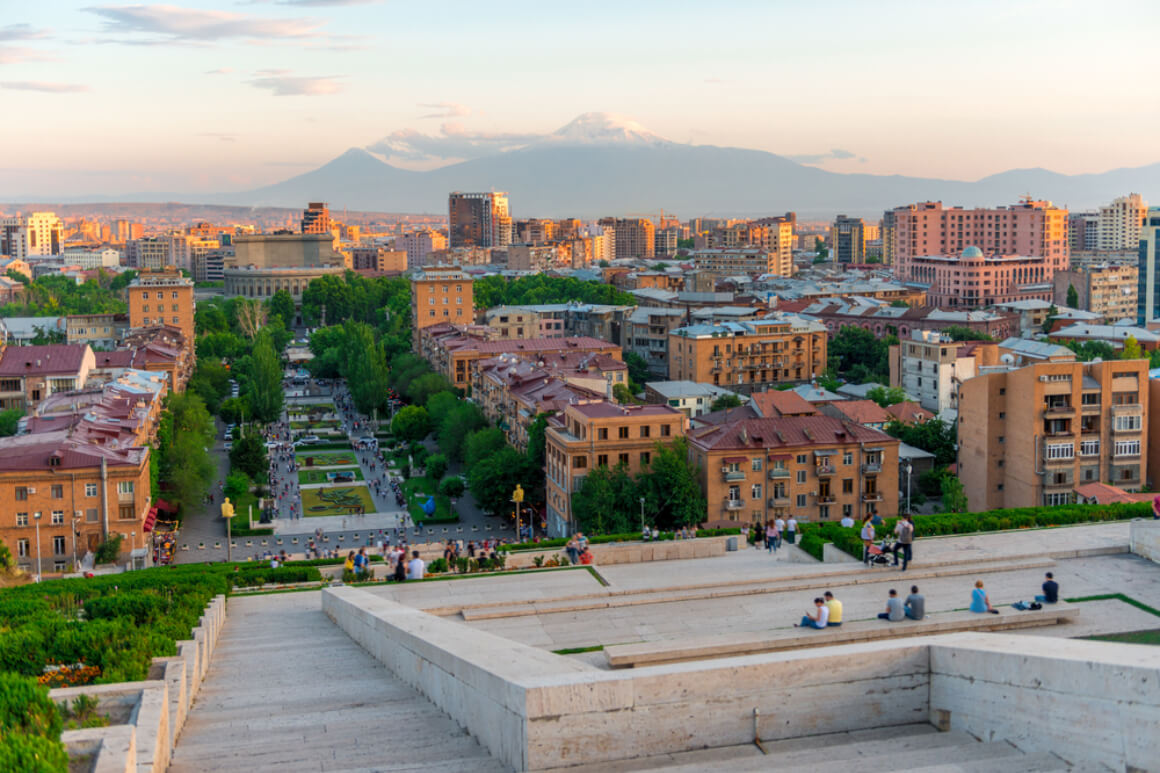 The best way to stay in a city long-term as a backpacker, though? Volunteer!
Volunteering is easy since most places don't require you to have any special skills – just some people skills and good vibez. For the measly price of your free labour for a few hours a day, you'll get free board and meals, and the experience of a lifetime.
Because sure, volunteering is great if you're looking to cut costs but that's not the biggest reason we do it. But the best reason to volunteer is to form deeper connections with the people of the country and to give back some of the wonderful hospitality you've been shown as a traveller.
While there are many excellent work exchange sites online, The Broke Backpacker's favourite one is Worldpackers. It's one of the best work exchange sites out there with great volunteer opportunities, a communal platform to share your experiences, and a company that actually cares about you.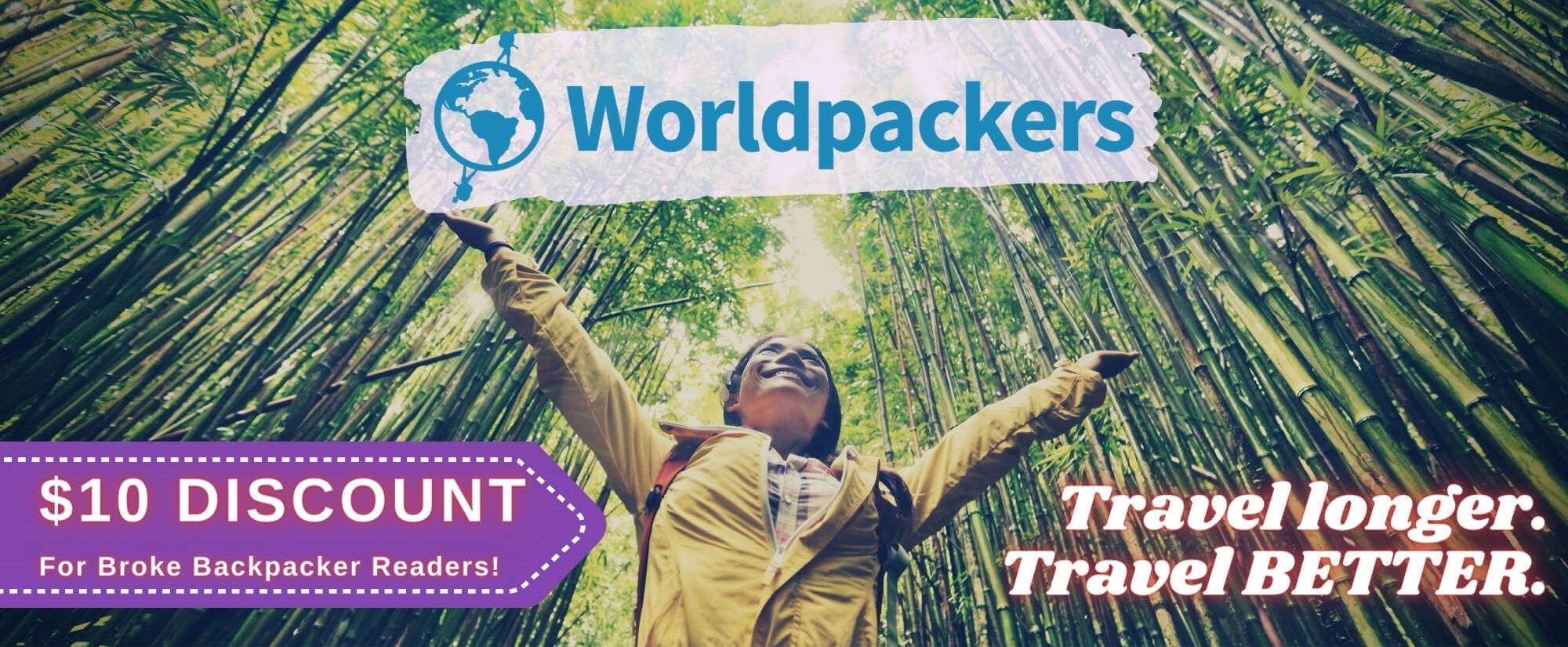 Worldpackers: connecting travellers with meaningful travel experiences.
Nightlife in Yerevan
What to do in Yerevan at night? Party, duh!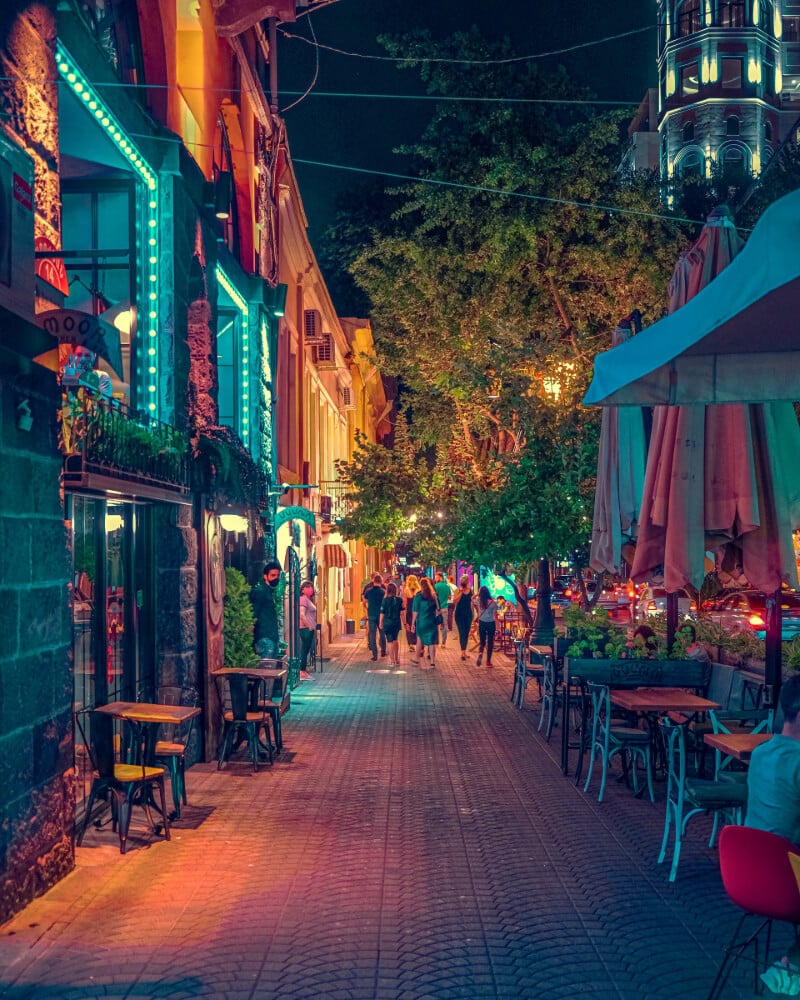 There's definitely no shortage of places to visit in Yerevan to put your dancy pants on or get some serious drinking done in Yerevan nightlife. Now all you gotta remember is one important word: "cheers" in Armenian is "kenats!"
The busiest nightlife is focused in the city centre so if you're bunking up near Republic Square or the Cascade, you're already in a good starting position. Confused on where to start? There are a couple of pub crawls that run in Yerevan in peak season and on the weekends so it might be worth hopping in on that.
There are a few bigger nightclubs if you're serious about your parties. Paparazzi Club is one of the top clubs in town – think DJs, entrance fees (just a few bucks, though) and hardcore dancefloor action. This is where nightlife in Yerevan gets crazy!
Kami Club is also a pretty cool spot and has more of a live music vibe.
Not feeling like a big night out? You can always take it easy and just chill. Try a few different beers at Dargett, Yerevan's best craft beer bar, or find a chill wine bar to debauch on Armenia's #1 pride. There are also a few fan-favourite jazz clubs – check out Malkhas Jazz Club in particular.
Dining in Yerevan
Armenian food is mouth-wateringly tasty… And being in the nation's capital, you have a whole party platter of places to choose from. Food in Yerevan is a great show for the best bites Armenia has to offer.
The best restaurants in Yerevan are its true cheap eats: little hole-in-a-wall places. You'll find steaming lahmacun (Armenian pizza), freshly baked bread and sizzling barbeque to fill your belly.
Yerevan doesn't have many only-vegan restaurants. Luckily the national cuisine is pretty veggo-friendly since a lot of traditional dishes are vegetable-based. My vegetarian and vegan friends didn't have a hard time finding grub in Yerevan!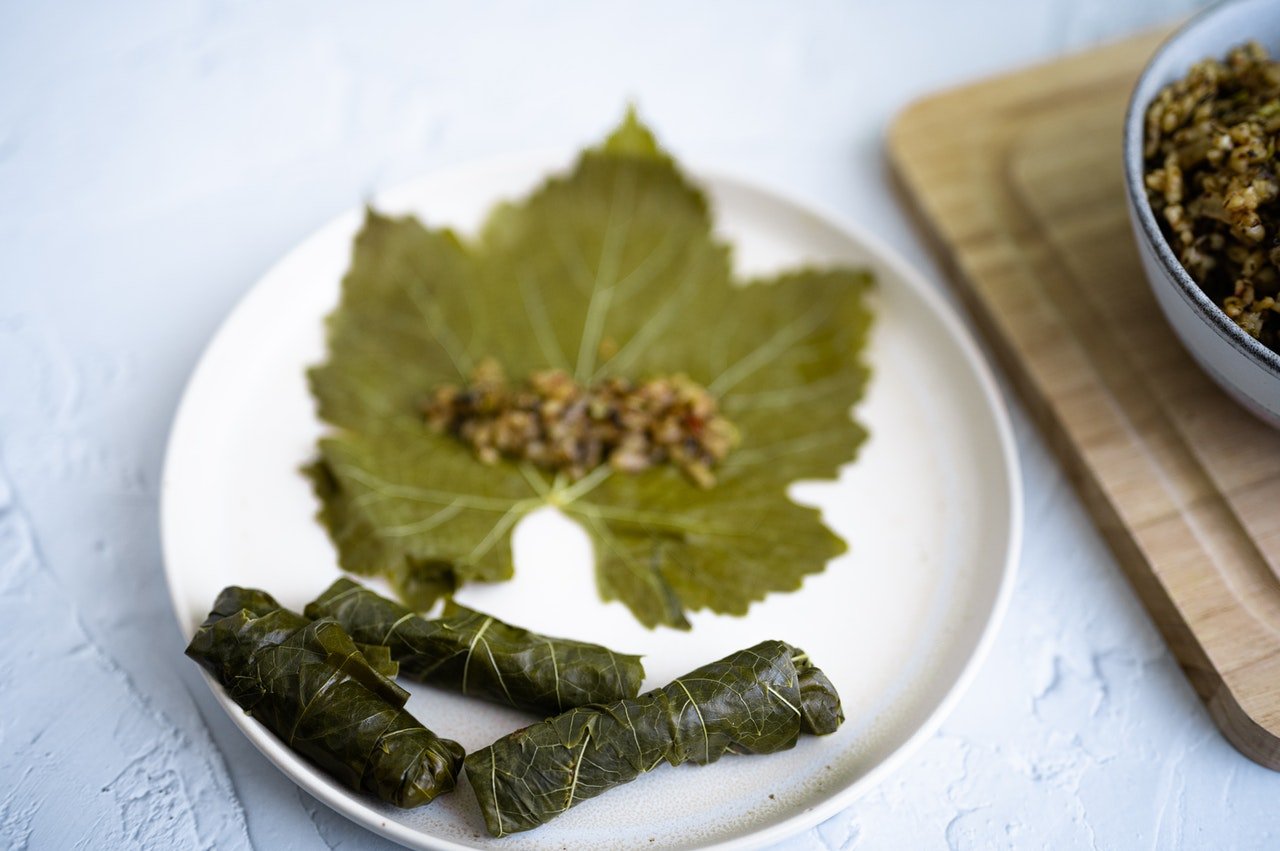 Walking around the centre of Yerevan, keep an eye out for restaurants that say "Pandok". These are traditional taverns with a wide array of Armenian dishes on the menu. These places are usually quite touristy but if you don't mind that, they can be a great intro to all the Armenian classics.
I know I'm a huge sucker for a pretty restaurant setting even when I know it's all been set up for tourists. These taverns are slightly pricier than more local places but hey, it's still Armenian prices.
Best Restaurants and Cheap Eats in Yerevan
GUM market – mostly for shopping for ingredients but you'll get lots to sample too!
Lahmajun Gaidz – different varieties of lahmacun, "Armenian pizza"
Zatar Pizza – hole-in-a-wall with some seriously delish cheap bites (not just pizza)
Hin Zangezur – An affordable, traditional, slightly touristy resto
The Green Bean – environmentally friendly coffee and lots of vegetarian options
Twelve Tables – not ultra-cheap but cozy, organic and among backpacker favourites
Dolmama – slightly pricier but it's hands down the best place for dolmas in Yerevan
FAQs About Backpacking in Yerevan

Our GREATEST Travel Secrets…
Pop your email here & get the original Broke Backpacker Bible for FREE.
Final Advice Before Visiting Yerevan
Yerevan these days is a bustling metropolis, on its way to becoming a popular tourist destination and a centre for business. But the city is still shadowed by its past traumas.
Only about one-third of Armenians actually live in Armenia – many escaped a century ago when the Armenian genocide by the Ottomans started. The total death toll might've been as high as 1.5 million. Armenia is still campaigning to have the genocide internationally recognised as such, and it's the reason its relations with modern-day Turkey are so sour.
Walking around Yerevan, you can't miss Mount Ararat – it's visible from almost everywhere. The fabled mountain is one of the symbols of the city and Armenia in general.
However, these days it's located inside Turkish borders, stopping Armenians from visiting it. It's kind of bittersweet how such an icon for Yerevan serves as a constant reminder that the mountain doesn't belong to Armenians anymore.
I don't want to end this little Yerevan travel guide on a dark note. Yerevanians surely would want you to see the city as it is now: vibrant and full of life. However, it's important that you know the city's and the country's history.
So, celebrate Yerevan as it is today. But do pay a visit to the genocide memorial to get the full story.
---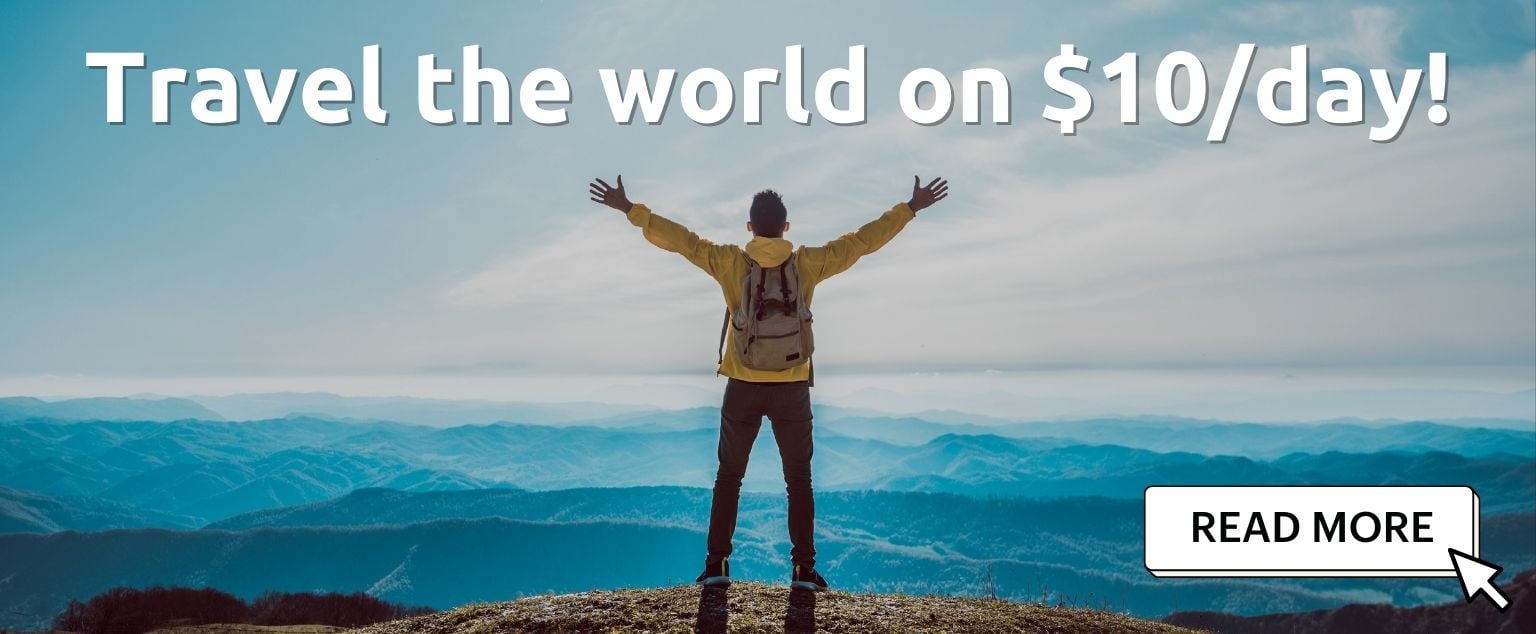 And for transparency's sake, please know that some of the links in our content are affiliate links. That means that if you book your accommodation, buy your gear, or sort your insurance through our link, we earn a small commission (at no extra cost to you). That said, we only link to the gear we trust and never recommend services we don't believe are up to scratch. Again, thank you!