Salam! Planning on backpacking Iran? I had wanted to travel to Iran for years, it's a complicated land of ancient history and underground culture, a place where the girls are beautiful and the mountains bewitching.
It is incredibly easy to hitchhike in Iran and the Couchsurfing community enables broke backpackers to travel Iran on a budget of just ten dollars a day…  Actually, together with Pakistan, Iran may be one of the top unexplored budget backpacking options in the world right now.
Backpacking across Iran is getting easier and easier. With visas on arrival for Iran now available for most countries, it's fast opening up to foreign travellers. I've spent a total of three months traveling in Iran over two trips, I've hitchhiked across the whole country, explored mountains. islands, deserts, and forests.
What To Expect From Backpacking Iran
Whilst on my first trip in Iran, I met a girl and we travelled together across Pakistan and India before doing a U-turn and hitchhiking back to Iran. This guide was written with the help of several Iranian friends and is the most up to date backpacking Iran travel guide around.
Solo Travel vs. Group Tours in Iran
Traveling solo in Iran is a truly rewarding experience, but for some people, the country seems like a challenge to tackle alone. There are heaps of places to see in Iran and things to do, but experiencing the best, lesser-known places and communities not found on the typical tourist trail requires some local knowledge and insider connections.
So how about backpacking tours in Iran? Well, I know a pretty good one… it's called Epic Backpacker Tours and they have an excellent adventure tour in Iran and it's truly epic! How do I know they're epic?
Because they're my tours – wabam!
If you have been following my blog for awhile, you probably know that in 2016, I met my wife Nina in Iran, and have been exploring every corner of the country ever since.
Nina and my love of Iran, as well as our unique insider knowledge and contacts within the country, came together to devise this EPIC Iranian adventure itinerary that connects foreign backpackers with authentic adventure and cultural experiences. This Iran adventure tour is the product of years of on the ground research and is led by our expert guide, Pedro Dias. Pedro has been leading adventures in Iran for years and knows this magical country extremely well…
Check the EBT site for details.
Want to find out more? You can read a full review of a tourer's experience on EBT's Pakistan tour here. 
Places To Visit in Iran
There are so many incredible places to go to in Iran and even after backpacking Iran for three months I feel like I've barely scraped the surface of this incredible country. Below are a few of my favourite places to check out when backpacking in Iran.
Backpacking Tabriz
If you're crossing Iran overland from Europe, Tabriz is likely to be your first stop. With a fascinating labyrinthian bazaar and more carpets than people, Tabriz is freezing in the winter and often boiling in the summer. The Blue Mosque is an impressive first start to Iran and Tabriz is well worth stopping in for a night. It's seven hours by bus from Tabriz to Tehran.
Backpacking Kandovan
Often referred to as Iran's Cappadocia, Kandovan is famed for its troglodyte (cave people) dwellings and fairy chimneys. There are a few houses offering a basic place to sleep and a super posh hotel carved into the rocks complete with in-room jacuzzis. Try wild camping or find an abandoned cave dwelling to crash in just be safe!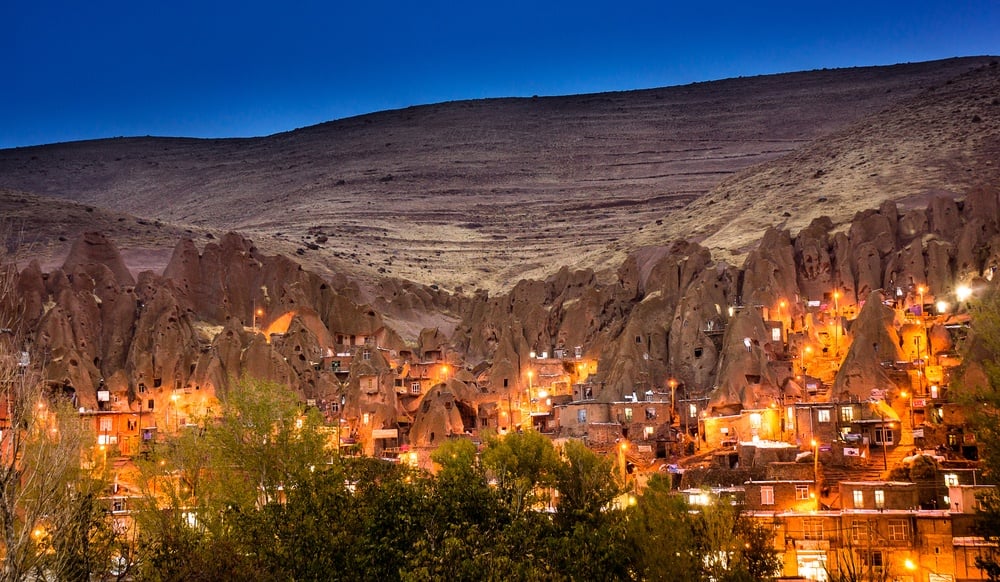 Backpacking Zanjan
Home to Iran's best pizza place (Liro Pizza), and with the fascinating Salt Men museum nearby (think shrunken mummies and unintelligible signs in Farsi), Zanjan is a good place to break up the trip from Tabriz to Tehran if you have plenty of time.
Backpacking Alamut Castle
Once upon a time there was a secretive sect of unstoppable assassins living within the mountains. They were known as the Hashshashin because of the rumour that they were pretty much permanently blazed and that hashish was used during their training rituals. The assassins built a fortress and reigned down terror across Persia as they descended to attack prominent figures in public.
One day, they botched a job… failing to kill Ghengis Khan. Ghengis, being Ghengis, lead his Mongol horde into the mountains and killed every last one of the stoner assassins who may or may not have been fairly slow to react.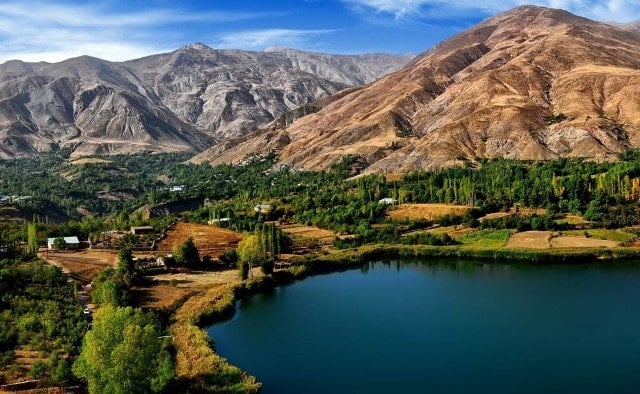 Alamut Castle, the assassins' HQ, is largely a ruin but it commands stunning views over the valley below and is a great place to camp in Iran. You will need to hire a car to explore the Alamut valley in one day. It's a two hour drive from Tehran to Qazvin where you can start your Alamut adventure.
Oh, if you're wondering, the Hashashins were totally the fucking inspiration for Assassins Creed. Best things to do in Iran: start your goddamn Assassin training!
Backpacking Tehran
The capital of Iran and one of the best places for backpackers to party, Tehran is unlike anywhere else in Iran. A popular hub for the young and beautiful, this is a place of risky fashion statements, underground culture, and fascinating history.
There are lots of awesome things to do in Tehran:
The Golestan Palace is one of the most striking buildings in the world and should not be missed. If you can get hold of a car; driving in Tehran is a great experience (if a bit hectic).
The Roof of Tehran is a unique place to kick back with a (non-alcoholic) beer in the evening and meet local Tehranis.
Finding a local host instead of booking a hostel in Tehran is going to give you a very different experience.
Outside of Tehran, there are multiple ski slopes – Dizin being the best known, which offer some of the best value skiing in the world – and about a two hours day trip from Tehran lies the city of Qom. A reader of the Broke Backpacker recently offered up this awesome travel tip regarding accommodation in Qom:
"I found a newly opened hostel in Qom called Qom Hostel (apparently the only hostel in the city). It's owned by a young Iranian couple and is located a few minutes walk from the shrine – they have 11 nice rooms with all basics covered. The owners speak English and are incredibly helpful. It kinda feels like a couchsurf stay as they gladly invited us to their home for breakfast. My friend and I paid 30$ for a private room. They also have cheaper dorm options."
Sound's like a good time to me!
For where to stay in Theran, check out this post on Tehran's 5 best neighborhoods to stay in!
Backpacking Shomal
Meaning simply 'North', Shomal is where most young Tehranis go for a weekend away. Shomal is blessed with a cool climate, lush forests and patches of unspoilt coastline along the Caspian Sea; it's another dope place to camp in Iran.
I spent a few days hanging out in Ser Velat village, reachable from Ramsar. Shomal offers the best value accommodation in all of Iran and you can pick up super plush villas with soaring balcony views for as little as $1-3 a night.
Whilst staying in Ser Velat, I ate in a small local restaurant – Khale Marzie Restaurant – which had some of the most incredible food I have ever tried. There are no shops in the village and this is the only restaurant so bring supplies! At the top of the village, there is virgin forest and pristine meadows where you can chill out and soak in the views. It normally takes about four to five hours to reach Shomal from Tehran.
Backpacking Sanandaj
No backpacking adventure across Iran would be complete without a couple of days exploring the rolling hills, quaint villages, and unbeatable hospitality of Iranian Kurdistan. Sanandaj is the capital of the region and, despite the heavier army presence, is one of the most friendly cities in Iran. Palangan is one of the most stunning hill-villages in all of The Middle East and it's well worth hiking and camping around the area; The Kurds are fantastic people and will make sure you are well looked after. It's an eight hour bus journey to Tehran from Sanandaj.
Backpacking Esfahan
Filled with gorgeous Islamic architecture, tree-lined boulevards, Persian parks, and some of the world's most stunning bridges, Esfahan is a popular stop on the backpacking trail in Iran and most travelers spend a couple of days here. The bridges are lit up at night and walking along the river is a chilled out experience. The Masjid-e Jameh is a truly stunning work of art where you can explore 800 years of Islamic history before taking to the fun-filled bazaar nearby and hunting for trinkets.
Backpacking Yazd
The desert city of Yazd springs out of the ground in defiance of its surroundings and wows tourists with it's winding lanes, blue-tiled domes, and soaring minarets. Most backpackers in Yazd congregate at The Silk Road Hotel but there are much cheaper options around (though, sadly, Couchsurfing in Yazd is not especially easy). Yazd is one of the best places in Iran to organise desert adventures and nomad homestays; I've heard good things from backpackers who have visited Garmeh.
Book Your Yazd Hostel Here!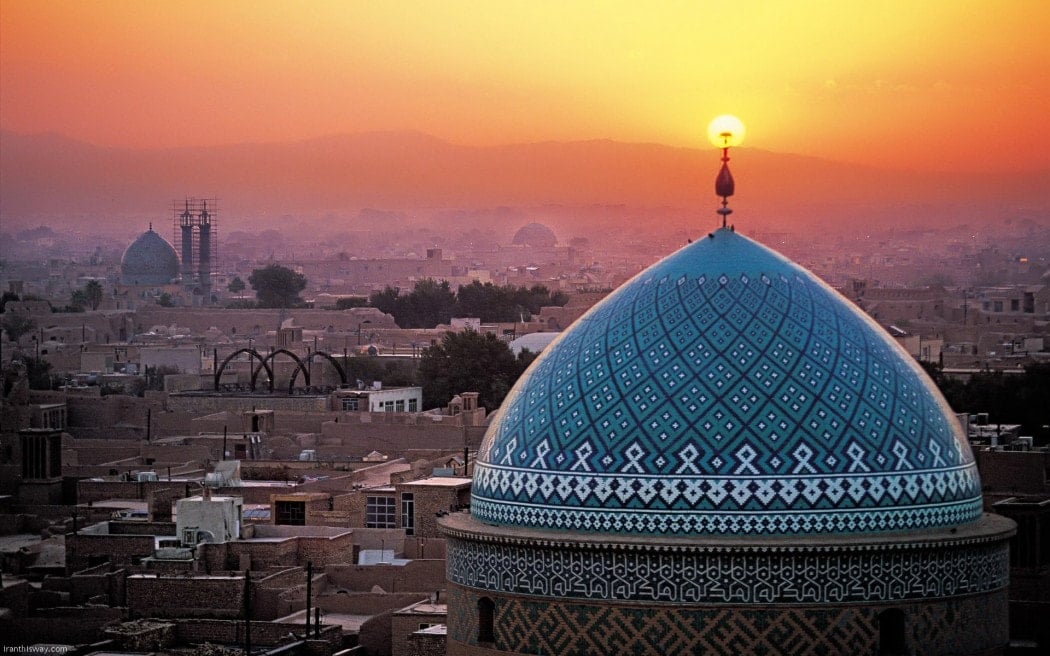 Backpacking Shiraz
The heartland of Persian culture for more than 2000 years, Shiraz is famed for its scholars, poets, nightingales, and wine. Home to the impressive Arg-e Karim Khan fortress, this is a city that is best explored on foot. Shiraz is, actually, the reason I came to Iran in the first place.
The masjid-e Nasir-al-Molk Mosque is one of the most stunning buildings in the world and, as a kid, I had a faded photograph torn from a National Geographic upon my wall. The mosque is filled with glittering stained glass windows and when the sun hits at the right angle the entire building is filled with multicoloured rainbows that dance across the floor and walls.
The mosque opens at 8 A.M. and I recommend arriving before that; it is the only place in Iran I visited that was crowded with tour groups… Despite the crowds, it should not be missed. The Pardis Hotel, near the Karandish Bus Station on Safar Street has bargain private rooms for around $12 if you don't mind slumming it and are sick of camping.
Backpacking Persepolis
The ancient capital of the Persian Empire, Persepolis is simply awesome. This is my second favourite place in Iran and it's a great place to explore for a few hours.
The city was sacked by Alexander the Great and burnt to a crisp but many of its huge stone statues and buildings carved into the rock still stand.  The ancient city was totally lost beneath the sands for over a thousand years and only rediscovered in the 1930s.
The best part of the city is the hills housing the tombs of Artaxerxes II and Artaxerxes III; it's a poignant place to pause and soak in the sheer scale of the city stretching away from you. It's easy to hitch a ride from Shiraz and takes under an hour to get to Persepolis but try to arrive before ten or eleven as it gets very hot.
Backpacking Ghalat
A small village a stone's throw from Shiraz, Ghalat is said to be home to many fine flowers and herbs that grow wildly within the hills. This may be the perfect place to watch the sun go down with a cheeky smoke.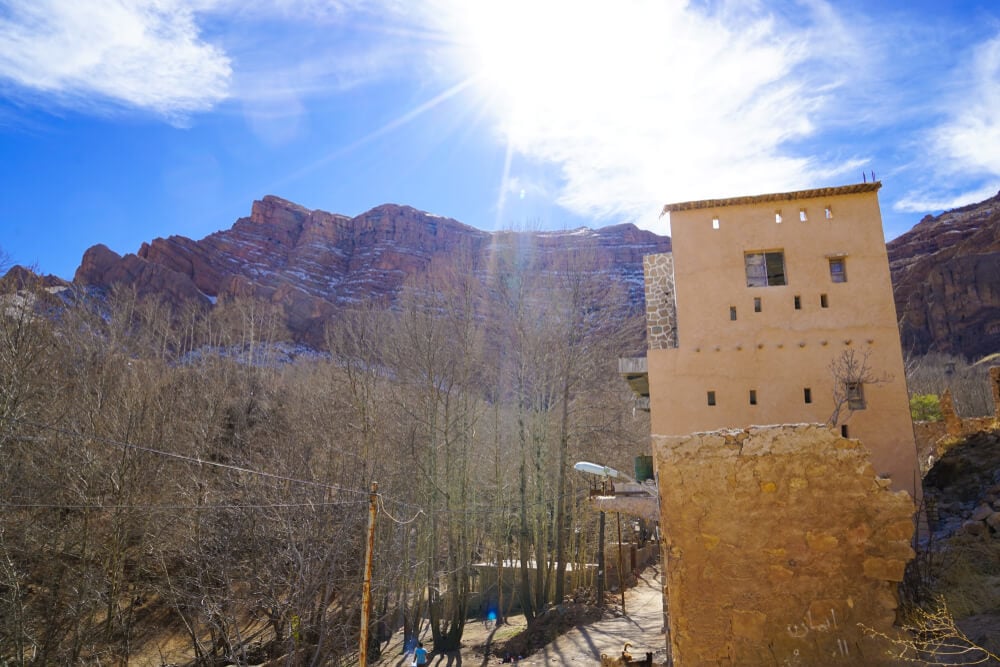 Backpacking Hormuz Island
This stunning volcanic island is my favourite place to visit in all of Iran. There is nowhere quite like this anywhere else on earth and if you're backpacking Iran in search of incredible landscapes, this is where you should go! Check out my Hormuz travel guide for more info.
Backpacker Accommodation in Iran
There are now some hostels in Iran although don't expect the beer-pong culture of South East Asia. In general, your options are limited to cheap guesthouses, more expensive hotels, camping, or Couchsurfing. There are some hotels and guesthouses specifically set up for backpackers mentioned in The Lonely Planet but these tend to be much more expensive than they should be… because, you know, they are in the Lonely Planet (buurrrnn).
Iran is a truly great place to take a tent and I camped all over the country; Check out this post for a breakdown of the best tents to take backpacking or pack your camping hammock instead! These things tend to go super well in conjuction with a choice sleeping bag or you're in for a cold night.
If you are a couple you will often be asked what your relationship is when checking into guesthouses or hotels in Iran. I recommend simply saying you are married.
I travelled Iran with my Persian girlfriend and we encountered so many problems that we got a temporary marriage to get the damn certificate and travel around Iran in peace. We probably only encountered this problem because she had an Iranian, rather than a foreign, passport. Check out my favorite places to stay in Iran below!
Where to Stay in Iran
| Location | Accommodation | Why Stay Here?! |
| --- | --- | --- |
| Tehran | Iran Hostel | Great location right near the metro and bus station. Clean facilities & very helpful staff! |
| Kashan | Hostel Green House | Awesome hostel for those wanting to experience the traditional Iranian way of living. Conveniently located in the Kashan city center. |
| Yazd | Badgir Hostel | Very chilled hostel with all the basic necessities. |
| Shriaz | Grandma Guesthouse | Great hostel with a family feel. Friendly staff, decent facilities & a pretty garden. |
| Tabriz | Darya Guesthouse | Well located, close to the city center. The owner speaks great English & is very  helpful. If you're getting a taxi here, make sure you say Daraya Guesthouse, not the Hotel. |
| Zanjan | Sadi Traditional Inn | Free Wifi & breakfast. It's situated in a quiet area near Enqelab Square right near all the historical sites. |
| Qazvin | Telighani Inn |  Ask your local taxi driver & they should know where it's located. Its not online, but there are not many places to stay around the area so they will know where it is. |
| Rasht |  Kenareh Guesthouse | Your budget choice for accommodation in the area. It's simple, clean, & has all the basics you need. |
| Farahzad |  Barandaz Lodge | The place is really magical! It's like a little oasis in the desert & has been run by the family for 2 or 3 generations. They're super helpful & cook amazing food! |
| Mashad | Vali's Homestay | Staying at Vali's place brings your Mashhad experience to an entirely new level. They will show you their carpet store, book your tours, & cook you awesome food! |
|  Sanandaj | Kaj Hotel | This is your budget option in the city centre of Sanandaj. Renovated wall moulded corridors & generally clean rooms. Walking distance to the main places. |
| Kermanshah |  Hotel Meraj | Budget hotel with free breakfast, private bathrooms, air-conditioning, small kitchenette, TV, and free WiFi. |
| Kerman |  Omid Guesthouse | Omid is cleaner than most budget guesthouses. The rooms have a TV, fridge, rock-hard beds, & guests can use the kitchen. |
| Bam |  Akbar Guesthouse | It's not the cleanest hostel but it has a garden, free tea, & a kitchen you can use. |
| Zahedan |  Hotel Gilan | Hotel Gilan is one of the cheapest options in Zahedan. Close to the Sikh Temple, banks and restaurants. Plus, it has a kitchen you can use. |
Iran Travel Tips
Best time to travel to Iran
Iran is famed for being a country with four very different seasons all being present at once!
The best time to visit Iran depends on what you want to do. Skiing is best in the winter and this is also a good time to visit the deserts and Hormuz; during the summer the desert can reach temperatures of 70 degrees… goddamn Celsius!
The best time to backpack around Iran is, in my opinion, between March to May and September to December.
What to Pack for Iran
On every adventure, there are six things I never go traveling without:
1. Security Belt with Hidden Pocket: I never hit the road without my security belt. This is a regular looking belt with a concealed pocket on the inside – you can hide up to twenty notes inside and wear it through airport scanners without it setting them off. This is hands down the best way to hide your cash.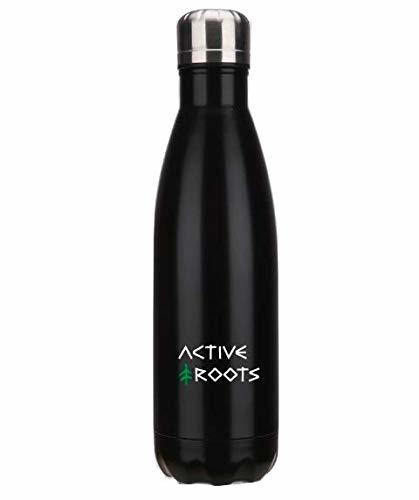 2.Travel Water Bottle: Always travel with a water bottle – it'll save you money and reduce your plastic footprint on our planet. AR bottle are tough, lightweight and maintain the temperature of your beverage – so you can enjoy a cold red bull, or a hot coffee, no matter where you are. For every AR bottle sold, we donate 10% to PlasticOceans.org – an initiative to reduce plastic in our oceans!
3. Microfibre Towel: It's always worth packing a proper towel. Hostel towels are scummy and take forever to dry. Microfibre towels dry quickly, are compact, lightweight and can be used as a blanket or yoga mat if need be.

4. Headtorch: Every backpacker should have a head torch! A decent head torch could save your life. If you want to explore caves, unlit temples, or simply find your way to the bathroom during a blackout, a headtorch is a must. Currently, I'm using the Petzl Actik Core rechargeable headlamp – an awesome piece of kit! Because it's USB chargeable I never have to buy earth polluting batteries.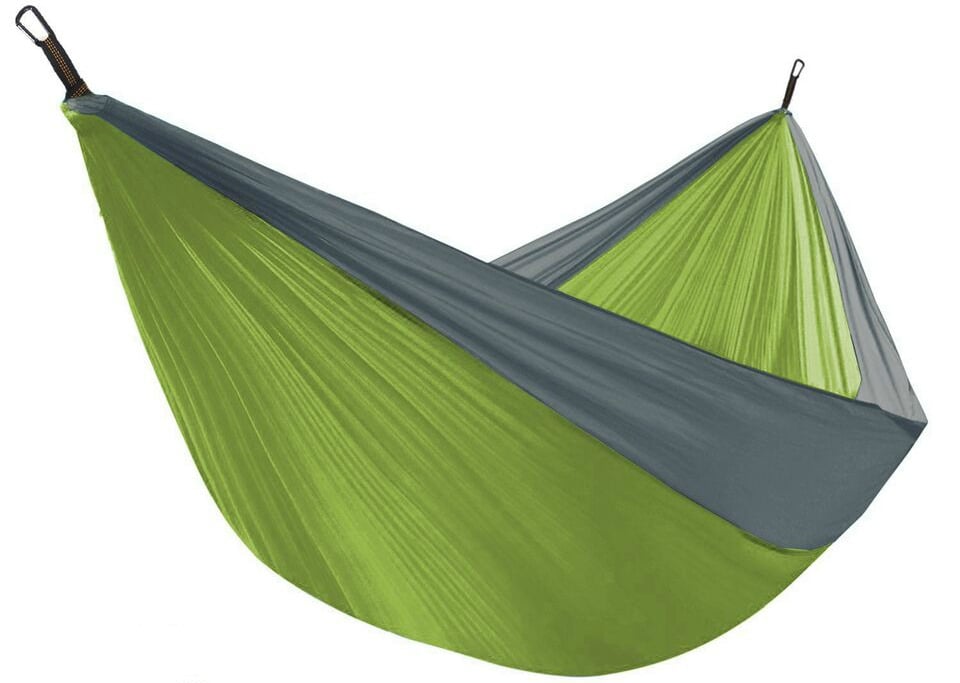 5.Hammock: Taking a tent backpacking is not always practical but hammocks are lightweight, cheap, strong, sexy (chicks dig hammocks) and allow you to pitch up for the night pretty much anywhere. Right now, I'm rocking an Active Roots parachute hammock – it's light, colourful and tough.
6. Toiletry Bag: I always travel with a hanging toiletry bag as it's a super efficient way to organise your bathroom stuff. Well worth having, whether you are hanging it from a tree whilst camping, or a hook in a wall, it helps to have quick access to all your stuff.
For plenty more inspiration on what to pack, check out my full backpacking packing list.
Look Awesome, Do Awesome!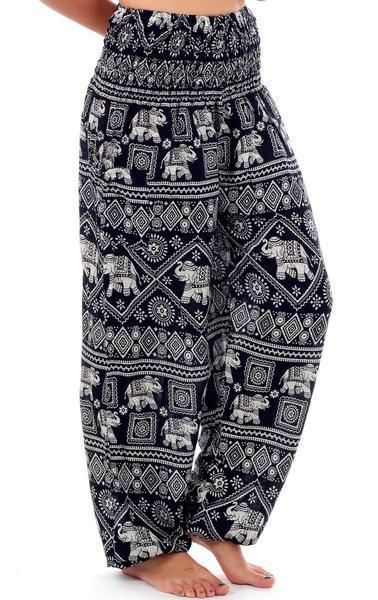 Want to embrace the hippy backpacker style and look?
Active Roots hippy trousers
are chic, comfortable and perfect for yogis, backpackers and adventurers alike. Help us
support the elephant conservation centre in Laos!
10% of your purchase goes towards saving the Asian elephant population so you can look awesome, feel awesome and do awesome - all at once. Pretty fucking awesome right?
Use the code ' TBB10 ' for 10% off your order.
Fashion Tips for Backpacking in Iran
You might be surprised but fashion in Iran is a big part of daily life. Many young women colour their hair blue, purple, pink, and gold. Headscarves are often only just in place and golden sandals showing off painted toenails are commonplace.
So what should you wear when backpacking around Iran?
Legally, all women in Iran must cover their hair with a headscarf. Avoid showing off flesh and stick to long-sleeved tops or a coat. Jeans are perfectly acceptable. Avoid clothes which show off your butt or boobs unless you're on the hunt for an Iranian husband; you won't have to hunt long.
Men in Iran should also keep skin covered although t-shirts are ok… just don't wear shorts. If you have tattoos, keep them covered as tattoos are not permitted in Islamic culture and you may get some funny looks if you have them on show.
Useful phrases for backpacking Iran
Salaam
– Hello
Mamnum/ Kheyli Mamnum – Thanks/Many Thanks
Chetori? – How are you?
Kheili khube – Very good
Khoshkel – Beautiful
Koja mitunam chador bezanam? – Where can I camp?
Lotfan – Please
Salamati – Cheers
Kesafat – Trash (can be used as a light insult amongst mates).
Chi? - What?
Koja? - Where?
Fandak darid? - Do you have a lighter?
Mishe takhfif bedid? - Can you give me a discount?
Aab ashamidani kojas? - Where is the drinking water?
Esme shoma chie? - What is your name?
Man az X hastam - I am from X
Een cheghad Mishe? - How much does this cost?
Internet in Iran
Backpacking Iran is not without its challenges. For starters, you might have to live without Facebook for a bit… shock-horror!
Unfortunately, it's not just Facebook that is blocked; Couchsurfing, The BBC, Twitter, Youtube, and your favorite – ahem – extra curricular sites… a lot of your favourite sites have been blocked by the government for indecency reasons.
Luckily, it's very easy to get around this. Almost all Iranians have VPNs installed on their phones and you can download a VPN from the app store or purchase one in the country.
VPNs work by bouncing your location all around the world so that it appears that you are in, for example, Amsterdam rather than in Tehran. This means that the Iranian government cannot track or block you. Because surveillance levels are that bit higher in Iran, it makes sense to have your VPN switched on whenever you are on any public wifi, regardless of what you are doing.
I've tried a whole number of VPNs whilst backpacking Iran; at the time of writing, Hide Me works the best.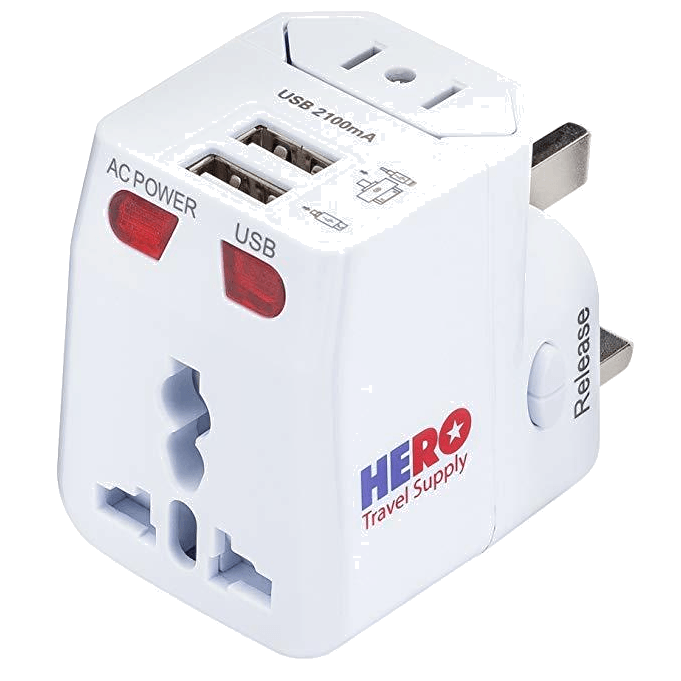 One of the best investments you can make is a
worldwide travel adapter
that will work anywhere! The one featured here is tough, reliable and a solid buy - Don't leave home without one.
GET IT HERE
Useful apps to download before backpacking Iran
Be warned, it's often hard to download new apps without a VPN when backpacking around Iran so I suggest downloading the following before you travel to Iran:
Books to read on Iran
A backpacking trip to Iran can be a much more enlightening experience if you know a little bit about the country's history and customs, I strongly recommend throwing a couple of the below books into your backpack before travelling in Iran:
If you're hitchhiking, I'd also strongly recommend picking up a road map of Iran.
Persian hospitality
Before I travelled to Iran, I really wasn't sure what to expect. This is a country which has been depicted unfavourably in the international media and I half expected to be bundled into the back of a van by a bunch of bearded men. When I look back on that I realise just how totally ridiculous it was to even think about that.
Iran is one of the safest countries to backpack around and there are many things I discovered about Iran during my travels in this amazing country. Persian hospitality opened my eyes to just how damn fun Iran is to travel around. Thanks to a couple of networking groups on Facebook, I was able to connect with plenty of local Iranians and arrange to hang out with people all over the country…
It was whilst hitchhiking that I first came across Tarof; a complex and confusing offshoot of Persian hospitality…
Tarof in Iran
Tarof is an Iranian culture and custom which you need to be aware of. Basically, somebody will offer something for free even though it is not actually for free; when the offer is made, it is supposedly understood by both parties.
Backpackers and even other Iranians can find this a bit frustrating as sometimes somebody will make a huge show of offering something for free only to expect payment at the end. The tradition comes from a warm and fuzzy place though; Iranians don't like the idea of asking for money as the Persian culture dictates that you should be extremely hospitable to guests, especially us lucky backpacking vagabonds.
When hitchhiking in Iran, it helps if you check the ride is not Tarof – simply say 'Tarof Nist' – it's not Tarof. Assuming they answer no you can assume that the offer is indeed genuine.
Couchsurfing in Iran
Couchsurfing in Iran is technically illegal. You do not, however, need to use the (blocked) website to be able to find a place to crash; many Iranians will simply invite you into their home and the chance for this goes up dramatically if you are a backpacker hitchhiking across Iran.
I had numerous drivers attempt to whisk me off for a week of adventuring in the desert, mountains, or jungles. Iranians tend to get very excited when they meet a backpacker – it's one of the many reasons Iranians are awesome people and why budget travel in Iran is simply so excellent.
Iran Travel Guide – Getting In and Around
Arriving in Iran
I arrived into Iran overland from Turkey, hitchhiking to the Iranian border and then catching a bus on the other side but there are lots of other options for how you can travel to Iran. There are long-distance bus services that will take you all the way from Tbilisi in Georgia to Tabriz in Iran and services via Armenia and Turkey as well. You can enter Iran by train or motorbike.
For backpackers without the luxury of time, the best way to go to Iran is to catch a cheap flight to Tehran. There are flights with Turkish Airlines (via Istanbul), Emirates (via Dubai) and a whole load of other airlines; the cheapest I've found online has been with Pegasus Airlines. Most flights land in Tehran but you can also fly to other parts of the country.
Imam Khomeini International Airport: There are two airports in Tehran but Imam Khomeini International Airport (IKA) handles almost all the international flights. It's located 30 kilometres southwest of Tehran and is the largest airport in the capital. It costs about 18 dollars to catch a taxi into town although a recent initiative has been launched to offer ride-shares for 10 dollars per person. There is a subway line planned but not yet completed.
Entry requirements for Iran
As of 2016, many visa restrictions have been lifted and it is now possible for most backpackers to get a visa on arrival for Iran at the airport. There are mixed reports on getting visas on arrival at Iranian land borders; I chose to get my visa issued in advance in the Iranian embassy in Istanbul. To do this I need an authorisation code; more on how I sorted that in a moment.
Officially British, Canadian, and American tourists cannot get a visa on arrival and can only travel the country with a guide. You can get a visa ahead of time as long as you have an authorization code from a tour company. Officially, companies are not supposed to offer authorisation code's unless you book a tour however, there are ways around that. You could book a cheap, one day tour, in order to get your authorization code.
You could then apply for your visa and cancel the tour… Upon actually entering the country, it is unlikely that immigration personnel will ask you where your tour is; you could well be meeting them once you're out of the airport. Come up with a decent story, have a couple of back-up phone numbers and keep a straight face; I've heard of several people who have made it around the country this way on a British or American passport.
Visas are valid for thirty days and can be extended for two weeks a total of two times; it is relatively easy to backpack Iran for two months. If you want to sort your visa ahead of time, you will need an authorisation code.
1stQuest provide the cheapest, fastest, authorisation codes out of any company in Iran and these are the guys I used to sort my authorisation code on my first trip to Iran.
Getting an Iranian visa in advance
If you are crossing Iran overland or are travelling on a British, American or Canadian passport, you will need to get your Iranian visa in advance at an embassy. It's fairly straightforward to sort out your Iranian visa before you arrive, you will need an authorisation code (get it here). I got my first Iranian visa at the embassy in Istanbul; it was a simple enough procedure – I turned up with a couple of passport photos and the authorisation code, more information below, and filled in some forms. I got my passport back the same day.
Getting an Iranian visa on arrival
It's recommended to bring records of your trip details: this often includes the name of at least one hotel which you could feasibly be staying at. It is useful to have the telephone number and name of somebody within the country. The airport immigration may make a few phone calls to validate your local contact or they may let you sail through; reports are mixed.
To get an Iranian visa on arrival, follow these steps…
Iran Health Insurance Cover – Either bring a printed copy of your health insurance or get one at the airport for around €15. The Passport and Visa Department will need it.
Submit the Form – The details will look something like this visa application form, including the contact details for your address and telephone number in Iran (hotel booking, friend/ family, or travel agency).  You will need a hotel booking.
Receive Visa Approval – Then you'll receive your visa payment details.
Pay the Visa Charge – At the next counter, it's around €75 for Europeans or €50 if you have an MFA code. Other countries visa cost for Iran varies. Be careful with currencies other than Euros or USD as they may cause a delay.
Receive the Visa Stamp (Full Page)
Pass through Immigration Control (Entry Stamp) – Patiently answer any questions about why you are visiting Iran.
Copies of your passport and a few passport-sized photos are worth having on hand. The whole process can take between 1-4 hours depending on the airport and terminal passenger flux.
Iran is one of the world's leading countries to get affordable dental work done and many people travel to Iran for dental work or cosmetic surgery. You can get cosmetic surgery SUPER CHEAP in Iran and support awesome local people at the same time. Mansoureh, who I know personally, is a top notch dentist with ten years experience and speaks fluent English - you can reach her at +989358278112 on Whatsapp.
Can Americans travel to Iran?
Let's cut to the chase: yes! Despite the actions of certain baby-hand despots, yes, Americans can go to Iran. The previous information still applies – you'll need to have a tour in Iran organised – but it is more than possible!
There are some added stipulations, however:
A visa on arrival is a no-no.
The visa process is going to take longer; give it 60-90 days.
You're going to need additional supporting documents.
Past that, the process for visiting Iran as an American is much the same:
Book the trip to Iran and the tour.
Obtain your authorisation code.
Apply for the Iran visa through a chosen embassy.
Here's a good post to read if you're an American intending to travel to Iran.
What's visiting Iran as an American like?
Dude, you'll be just fine. All the nonsense you've heard about Iranians – yeah it's BS. Visiting Iran as an American is going to take you well out of the bubble and it'll be a beautiful experience.
The people in Iran are curious about the States and they'll be curious about you too. Expect smiles, questions, and probably some spectacular hospitality too. This whole tension thing? Yeah, it's a one-way street.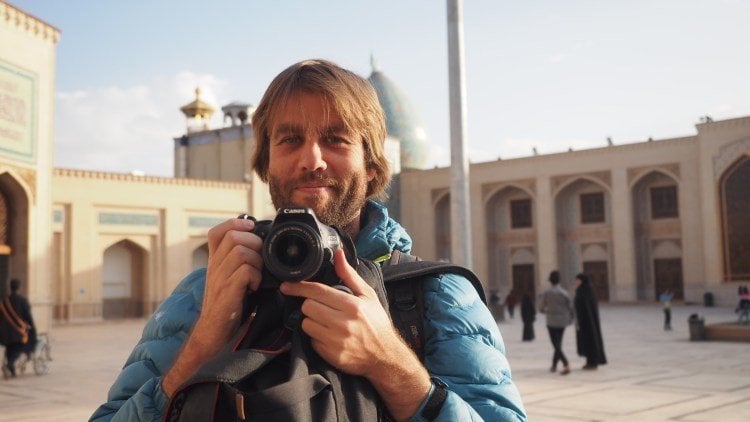 Be respectful and mindful of the culture and that will be more than enough.
In summary: can Americans travel to Iran? Hell to the yeah! Have a fucking blast.
How To Travel In Iran
The roads in Iran are top-notch and long-distance transport is pretty comfortable. Iran has a good railway network and the trains are a better way to tackle some of the really long distances if you are short on time.
By bus: There are many domestic bus routes. The public buses in Iran are reliable and nice enough for backpackers. There are also VIP buses with huge padded seats and plenty of leg-room; for a long journey, it might be worth the upgrade.
By train: I caught a train from Bander Abbas up to Yazd and it was a pretty interesting experience. For longer distances, the trains in Iran are far preferable to buses. Train tickets are cheap and you can ask a Farsi speaking friend to check routes and fares at Ali Baba.
By domestic flight: I haven't taken any flights in Iran but flight options are fairly cheap – about $40-60 from Tehran to most places within Iran. If you're backpacking Iran with just a couple of weeks to spare, domestic flights are probably the best way to get around.
By car: The traffic in Iran is fairly crazy but if you're an experienced driver, go for it. I've driven a lot in Iran, tackling the busy streets of Tehran and learning the hard way that Iran does indeed have traffic cameras. If you're driving in the cities, keep your speed reasonable even if the locals don't – they know where the cameras are and you don't. All in all, roadtripping in Iran is a lot of fun!
By metro: Tehran's famous subway is a great way to get around on the cheap and is especially helpful during the truly hectic rush hour. Tehran Metro is a useful app to help with metro navigation.
Border crossings in Iran
Iran shares borders with Turkey, Armenia, Azerbaijan, Iraq, Pakistan, Afghanistan, and Turkmenistan. When you're finished backpacking Iran and ready to move on to a new adventure (I recommend Pakistan) check out Caravanistan for plenty of info on visas and crossing reports.
Hitchhiking in Iran
Iran budget travel only gets cheaper (and more unique) if you hitchhike!
Hitchhiking in Iran is unbelievably easy and I hitched over 2000km whilst backpacking Iran. In the past, the thumbs-up was seen as an obscene gesture in Iran, however, as more and more Iranians watch western movies, people now understand that it's a common 'European thing' … If you are hitching though, it's best to avoid using your thumb and instead to simply flag down cars by making a kind of 'pat the dog' motion with your outstretched arm.
It never takes long to get a lift in Iran. Many drivers are not familiar with the concept of hitchhiking but as soon as they see somebody by the side of the road they tend to stop; partly out of curiosity and partly out of the fact that everybody is just so damn nice. Backpackers in Iran are not a particularly common sight, and hitchhikers in Iran are even rarer, so plenty of friendly and curious Iranians will be bound to stop and pick you up.
About five percent of these guys will expect money but, if you explain your situation before you get in, it's easy to avoid confusion. I learnt a few basic hitchhiking phrases in Farsi (see below) and found that as long as I could explain "no money" everything was usually fine. A few drivers did simply drive off when they realised I was hitchhiking without any money and wasn't going to pay but this was never a problem; another lift was just a few minutes away!
Phrases you need when hitchhiking in Iran
Without money - Majanee 
Do you go to …? - Shoma be … mirid?
Can you do me a favour, please? - Mishe ie lotfi be man bokonid?
Can you please give me a ride to …? - Momkene man ro be … beresonid lotfan?
I don't want to pay - Man nemikham pul bedam
Must Try Experiences When Backpacking Iran
The typical things to do in Iran are one thing but it's a big - and brilliantly beautiful - country. There is so much to do if you just take a moment to break away from typical trail. Make friends with the locals; they're so warm and they'll take you to the best places to go in Iran (where the true experiences lie).
Things to Do in Iran (that the Lonely Planet won't tell you about)
Smoke some shisha:  Whilst in Iran, be sure to track down a sofre khune: a traditional shisha bar where Iranians hang out, play backgammon, and smoke ghelyoon (shisha).
Crash a house party: Underground parties are very common in Iran and there are usually dozens happening in Tehran on the weekend. Drinks and other party enhancers are widely available and the atmosphere is chilled and casual with men and women chatting (and sometimes even canoodling together).
Hitch a ride: Hitchhiking is not common in Iran but it's an amazing experience, very easy and a great way to see the country.
Haggle for trinkets: Haggling is very common in Iran and you should be able to negotiate a discount of at least 10%.
Camp amongst nature: There are so many truly gorgeous places to camp and hike in Iran and, assuming it's not freezing, this is a fantastic way to escape the bustle of the cities and explore the best of Iran's stunning nature. Grab a backpacking tent,  a good pair of hiking boots, and disappear into the Persian wilds.
Try the food: Iran is famous for its kebabs and stews; street food here is some of the best in the world and Iranians take bread baking to the next level...
The Best Travel Backpack?!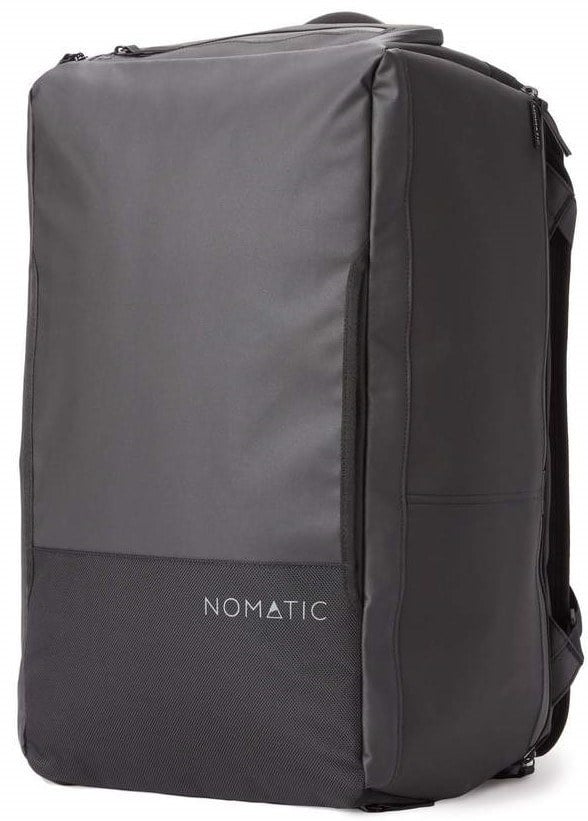 Pssssst! Not picked the perfect travel backpack yet? The Broke Backpacker team has tried out over thirty backpacks this year! Our favourite carry on backpack is the Nomatic Travel Bag.
Read our full review!
Backpacking Iran travel costs
Backpacking Iran can be super cheap; I spent about $20 per day on average not counting the occasional splurge on something to smoke.
If you are staying in basic guesthouses, catching long-distances buses and trains (rather than flights), and eating in simple restaurants you can expect to spend around fifty dollars a day.
Average room cost: $18 – $35
Average meal cost:  $3 – $6
Long distance VIP bus cost: $12 - $16
Entrance to a site cost: $6 for foreigners
The Currency in Iran
The currency in Iran, the Rial, has a few too many zeros: 500,000 Rials is just 15 USD. The locals have come up with a somewhat ingenious, and somewhat confusing (and often frustrating), way to get around this.
Most prices are quoted in Toman with one Toman being equal to ten Rial. This gets rid of one of the pesky zeros. To work out how much you actually owe, add a zero to the quoted price and you are back into the realm of Rial.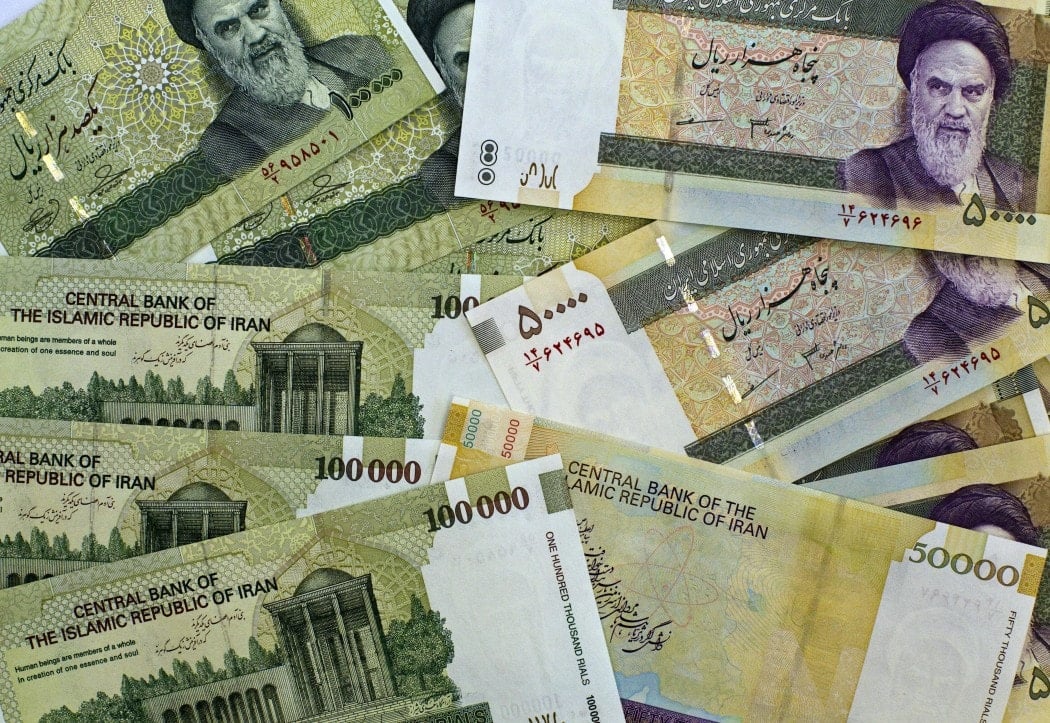 In theory, this leaves foreign backpackers very open to getting scammed by unscrupulous Iranians but this didn't happen to me once in Iran. Iranians are, in general, very honest and hospitable people. Taxi drivers can prove the exception to this rule...
Getting Money in Iran: Not as simple as it should be!
When I first traveled to Iran, I stocked up on cash - as much as I'd need for the whole trip. No debit or credit cards will work in the country and traveler's cheques are usually not accepted.
Don't try your luck with changing money in-country either. The rates you get will be insane because of your minimal and questionably legal options. This time, it pays to go with a good company and Mah Card is the one that's helped me get money in and out of Iran.
Mah Card is an Iranian prepaid debit card for travelers in Iran. It's an equivalent of your usual international credit/debit card (i.e. Visa or MasterCard) with the one major difference that your card doesn't work in Iran. Banks in Iran either don't issue cards to foreigners or require a big, thick list of documents that tourists normally don't carry around!
Check around with exchange rates yourself online to be sure, but we've found Mah Card to be pretty trustworthy. Plus, they offered Broke Backpacker readers 40% off their commission fee when they use our code, which is (you guessed it): brokebackpacker. Check them out and get your card here.
You should always have emergency cash hidden on you - pick up this awesome security belt with its hidden pocket before you travel, it's perfect for hiding money, a passport photocopy.
Tips for Budget Travel in Iran
To backpack Iran on the cheap I recommend sticking to the basic rules of budget adventuring:
Hitchhike: In Iran, it is so so easy to thumb a ride that it really would be a crime not to give it a go. Hitchhiking is an ace way to keep your transport costs down!
Camp: With plenty of gorgeous natural places to camp, Iran is an excellent place to take a tent. When you're in dire need of a shower and some company, jump on Couchsurfing. Check out the our mega camping checklist for ideas on how to prepare!
Eat local: Local Iranian food is cheap, tasty, and everywhere - these guys are the king of kebabs!
Pack the backpacker bible: Nine years of travel tips, tricks, and hacks plus intel on the best backpacking routes and practical advice to help you discover sustainable long term travel. Check it out here! Plus it's freeeee.
Pack a travel water bottle: And save money every day!
Travel Insurance for Iran
A wise man once said that if you can't afford travel insurance, you can't really afford to travel – so do consider backpacker insurance sorted before you head off on an adventure! Traveling without insurance would be risky. I highly recommend World Nomads.
I have been using World Nomads for some time now and made a few claims over the years. They're easy to use, offer the widest coverage, and are affordable. Also, this is the only company I know of that lets you buy travel insurance after leaving on a trip.
If there's one insurance company I trust, it's World Nomads. Find out why I recommend World Nomads, check out my World Nomads Insurance review.
Getting an estimate from World Nomads is simple - just click the button or image below, fill out the necessary info, and you're on your way!

Volunteer in Iran
Long term travel is awesome. Giving back is awesome too. For backpackers looking to travel long-term on a budget in Iran whilst making a real impact on local communities, look no further than World Packers. World Packers is an excellent platform connecting travelers with meaningful volunteer positions throughout the world.
In exchange for a few hours of work each day, your room and board are covered.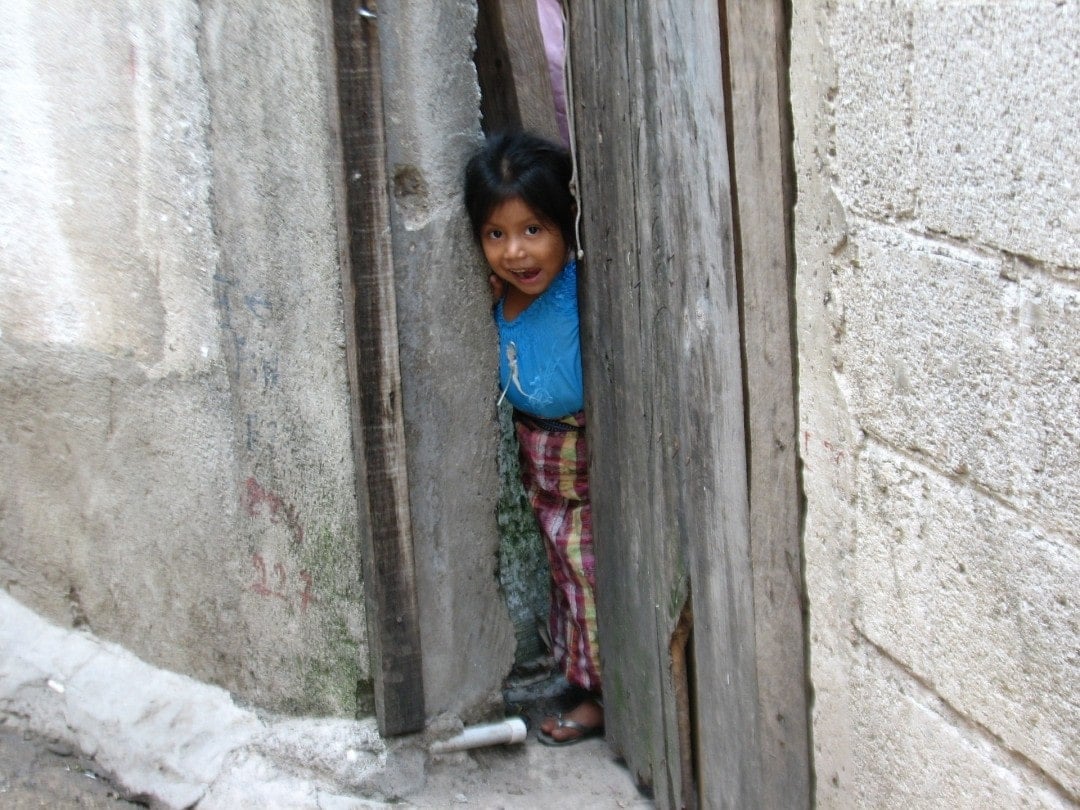 Backpackers can spend long periods of time volunteering in an awesome place without spending any money. Meaningful life and travel experiences are rooted in stepping out of your comfort zone and into the world of a purposeful project.
Worldpackers opens the doors for work opportunities in hostels, homestays, NGOs, and eco-projects around the world. We've tried and approved them ourselves - check out our Worldpackers in-depth review here.
If you're ready to create a life-changing travel experience and give back to the community, join the Worldpacker community now. As a Broke Backpacker reader, you'll get a special discount of $20. Just use the discount code BROKEBACKPACKER and your membership is discounted from $49 a year to only $29.
Make Money Online Whilst Backpacking Iran
Traveling in Iran? Keen to make some cash when you are not exploring?
Teaching English online is a great way to earn a consistent income—from anywhere in the world with a good internet connection. Depending on your qualifications (or your motivation to obtain qualifications like a TEFL certificate) you can teach English remotely from your laptop, save some cash for your next adventure, and make a positive impact on the world by improving another person's language skills! It's a win-win! Check out this detailed article for everything you need to know to start teaching English online.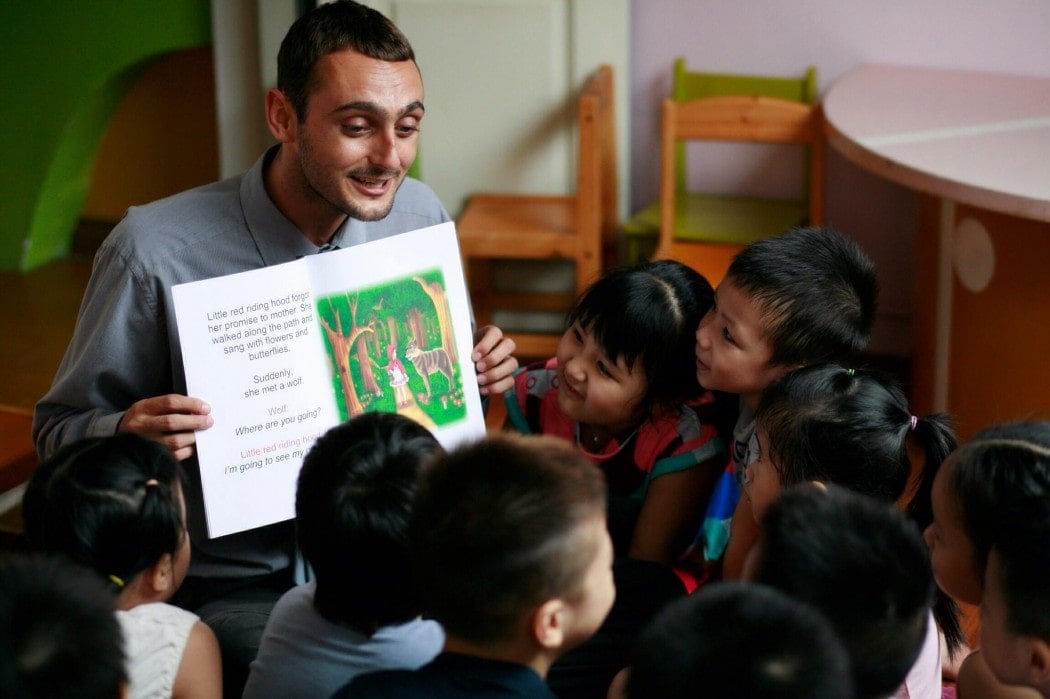 In addition to giving you the qualifications to teach English online, TEFL courses open up a huge range of opportunities and you can find teaching work all over the world. To find out more about TEFL courses and how you can teach English around the world, read my in-depth report on teaching English abroad.
Broke Backpacker readers get a 35% discount on TEFL courses with MyTEFL (simply enter the code BACKPKR), to find out more, please read my in-depth report on teaching English abroad.
Whether you are keen to teach English online or looking to take your teaching game a step further by finding a job teaching English in a foreign country, getting your TEFL certificate is absolutely a step in the right direction.
Safety In Iran
That's a question I get asked a lot: is Iran safe? Yes, most definitley! Iran is a totally safe experience.
Almost all of the negative media hype surrounding Iran is a decade out of date and was not particularly accurate in the first place. Iran is a very peaceful country and one of the most stable nations in The Middle East; just don't get caught breaking the rules. If you do, bribes are an option; play it carefully. Iran really is a super safe place to travel and plenty of women travel solo in Iran without any issues.
We've put together an Iran Safety Guide with all the information that will get you through your Iran trip without any issues.
Check out Backpacker Safety 101 for tips and tricks to stay safe whilst backpacking anywhere.
Pick yourself up a backpacker security belt to keep your cash safe on the road.
Check out this post for plenty of ideas on ingenious ways to hide your money when travelling.
I also strongly recommend travelling with a headlamp whilst in Iran (or anywhere really - every backpacker should have a good headlamp) - check out my post for a breakdown of the best value headlamps to take backpacking.
Want to save the world? Single-use plastic bottles are a huge threat to Marine Life - Be a part of the solution and travel with a
filter water bottle
.
The GRAYL GEOPRESS water bottle is the ONLY all-in-one filter water bottle setup you'll need. Whether you need to purify the water from a hostel sink in Kathmandu or a stream trickle in the Andes, the Geopress has got you covered.
Insurance in Iran
Whenever you hit the road and go travelling, you need insurance. I have been backpacking for nine years and have had to claim a total of three times; if I didn't have backpacker insurance I would have been utterly screwed on all three occasions.
Because of a pesky embargo, only a handful of travel insurance companies will cover travelers visiting Iran - We've traveled on First Allied, but they've recently discontinued insuring backpackers. We'd suggest IATI Seguros, but do your own research and see what travelers from your country like to use as it's a sticky topic
Sex, drugs and rock 'n' roll in Iran
Backpacking Iran is full of surprises... Everything is possible in Iran and there is a lively underground scene of house parties and even full-on raves. Getting invited to one of these is fairly easy if you fall in with the right crowd; I attended a truly mental house party whilst in Tehran and another more civilised event down in Shiraz.
Alcohol is illegal in Iran although Shiraz is famed for its wine and it's possible to find imported booze and homemade stuff throughout the country.
Drugs are also, of course, illegal but rumour has it that Iran boasts some of the finest herbs in The Middle East (available at approximately thirty dollars for ten grams). For tips on how to stay safe whilst getting fucked, check out Blazed Backpackers 101.
Dating in Iran
Whether you are a man or a woman, you are likely to get plenty of sultry stares whilst backpacking in Iran. I had one girl stop me on the street so she could give me her phone number. Iranians like 'rare' things and right now, in Iran, backpackers are still pretty damn scarce!
You need to use your VPN to access tinder and it was using Tinder in Iran that I met a blue-haired beauty who I hitchhiked across the whole country with. If Tinder isn't your thing; it's easy to meet hot Iranians simply by heading to local cafes or shisha bars.
The big problem with dating in Iran is finding a place to be intimate, this is even harder if you are a foreign-Iranian duo. It is pretty much impossible for a foreign-Iranian duo to check into a hotel without a marriage certificate, however if you can find an understanding mullah, it's possible to get a temporary Iranian marriage: a sigheh.
These can last for a minute to a lifetime and typically cost about thirty dollars to get sorted. Note that this is not easy to sort and takes perseverance.
Many young Iranians are not especially religious or conservative and are curious about foreign backpackers in Iran. Most Iranians lack the sexual experience of Europeans and it is important that you always treat women with respect whilst in Iran. If you go on a date with an Iranian, remember; you are an ambassador for your country - i.e. don't be a dick.
A brief history of Iran
Iran, or Persia, had been an important global player for millennia and is home to one of the oldest civilisations in the world. The first Persian Empire stretched from one corner of the known world to the other and 40% of the world's total population lived and died under the reign of The Persians during 480BC.
Once a superpower of immense proportions, Iran has been invaded many times and suffered during the medieval ages as it was ravaged by the unstoppable Mongol hordes. Despite this, Persian culture refused to be diluted and Iran maintained a strong national psyche.
Iran sided with Germany during World War II and was promptly invaded by British, American, and Russian forces. After the war, Iran struggled with multiple local uprisings incited by Soviet forces who wanted cheap access to the country's massive oil fields. A military coup orchestrated by the CIA in 1953 catapulted the young and enigmatic Shah Mohammed Reza to power.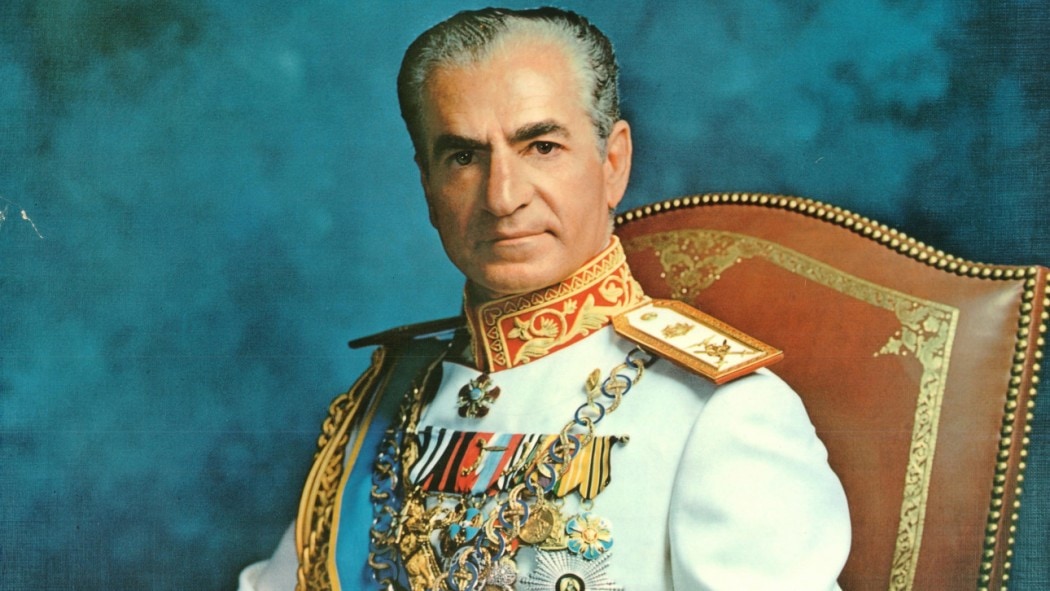 A New Rule
The new Shah began rapid modernisation of Iran and entered into a contract with an international consortium of businesses to sell Iranian oil and split profits 50:50. Crucially, the consortium would not allow Iranians to be on the board or to audit the cash flow and Iran was taken for a ride.
Its oil fields were sucked dry with only a fraction of the profits making it back to the government for economic improvements. As the Shah pushed through land reforms and pro-Western policies, the Islamic right wing became alienated and restless and found leadership under Ayatollah Khomeini who was swiftly banished after defaming the Shah during a speech.
In 1973, the Shah returned the oil fields to national control and raised export prices to further fund the country's development. The West, who had enjoyed dirt cheap Iranian oil until this point, responded by fanning the flames of discontent amongst the Islamic right wing in the hopes that a change in government would lead to cheaper oil. It was largely because of foreign powers meddling behind the scenes that Iran changed so abruptly.
In an attempt to avoid a civil war the Shah left Iran in January 1979. Just a couple of weeks later, Ayatollah Khomeini returned to Iran and received a heroes welcome.
A New Rule... Again
Iranian army forces, surrounded on all sides by rebel revolutionary forces, declared neutrality and Khomeini took control as the 'Supreme Leader of Iran'. Many political activists fled during the Iranian revolution as revolutionary forces took a hardline approach on nationalistic groups in a bid to unite the country. Khomeini's policies changed Iran drastically, something I cannot write about here.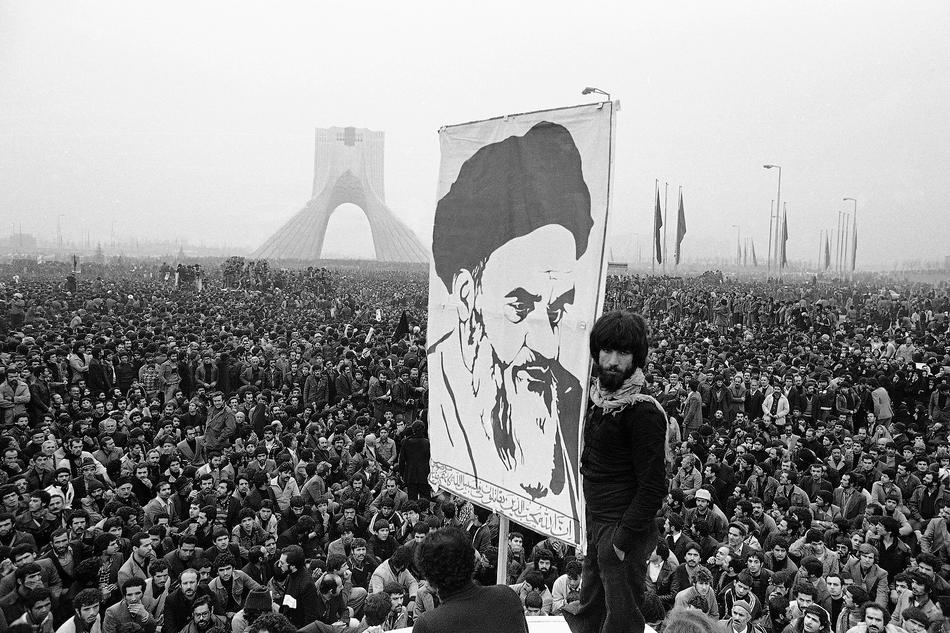 The USA and its allies, keen to get its hands on some dirt-cheap oil again, encouraged an Iraqi invasion led by American ally Saddam Hussein. The eight year Iran-Iraq war raged as Khomeini continued to enforce anti-western policies and the country changed beyond recognition. Khomeini died in 1989 and control passed to Khamenei, a powerful figure with an almost identical name and beard.
Recently, the situation in Iran has been rapidly changing. Many trade embargoes have now been lifted and Iranians are hopeful that economic prosperity and a softening of attitudes is on the horizon. Iran has the potential to be a world power yet again and the country is opening up to the world.
Inspired by a glorious past, many Iranians are now excited to see what the future holds for Iran and there are exciting political developments upon the horizon as politics slowly begins to move away from being totally intertwined with religion. Right now it is an exciting time to go backpacking around Iran; the sense of hope and excitement in the air is intoxicating and Iran is finally emerging, blinking into the light, as a global player yet again.
Being a Responsible Backpacker in Iran
Reduce your plastic footprint: Perhaps the best thing you can do for our planet is to make sure you do NOT add to the plastic problem all over the world. Don't buy one-use water bottles, the plastic ends up in landfill or in the ocean. Instead, pack a tough travel water bottle.
Go and watch A Plastic Ocean on Netflix – it'll change how you view the plastic problem in the world; you need to understand what we are up against. If you think it doesn't matter, get off my fucking site.
Don't pick up single use plastic bags, you're a backpacker – take your daypack if you need to go to the shop or run errands.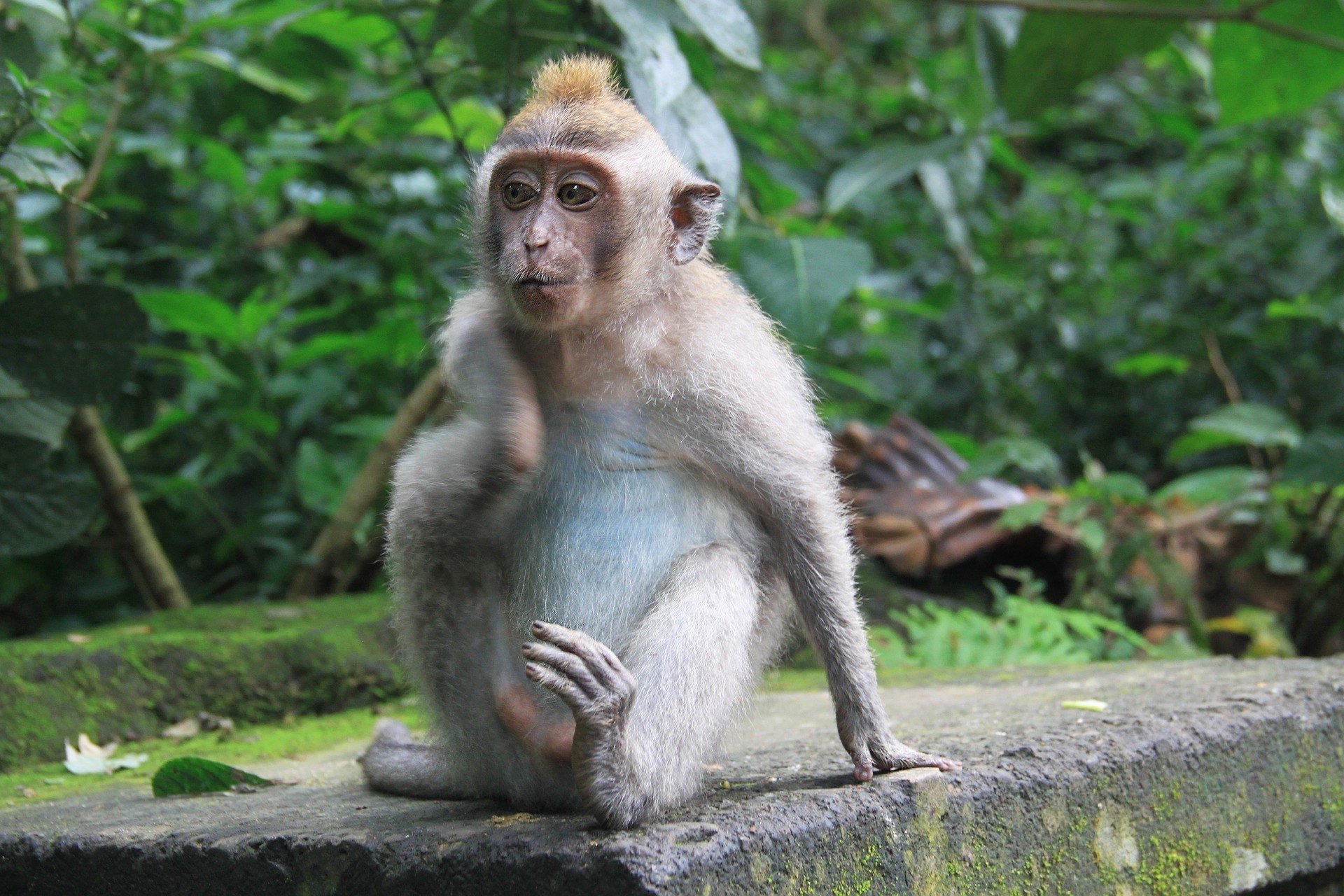 Bear in mind, that many animal products in countries you travel through will not be ethically farmed and won't be of the highest quality. I'm a carnivore but when I'm on the road, I only eat chicken. Mass-farming of cows etc leads to the rainforest being cut down – which is obviously a huge problem.
Recently, my gear-venture, Active Roots has started to sell water bottles. For every Active Roots water bottle sold, we donate 10% to PlasticOceans.org – an awesome initiative aimed at educating people on the risk of single use plastic and helping to clean up our oceans. Help save the planet, whether you take an Active Roots bottle or not – TAKE RESPONSIBILITY for your plastic footprint, don't be a dick.
Need more guidance? – Check out our post on how to be a responsible backpacker.
Be Good to Iran
Backpacking in Iran can be one hell of a party given the right moment - yes, even in Iran you can party! Take it from me, it can be easy to get carried away at an underground rave. It is important to keep in mind that you are an ambassador for your country, which is awesome. We can make a positive impact on people when we travel and get rid of any ugly stereotypes that may be associated with your country.
If you visit conservative villages or small communities outside of the cities, always ask before taking photos, especially when it comes to taking photos of women (you should ask in the cities as well). The people who live in these villages are not exhibits in a museum. They are normal folks just living their lives.  Always show them the complete respect that they deserve.
When buying a local crafts or knick-knacks, do not haggle so low that the price is unfair to the person who spent countless hours crafting it. Pay people what they are worth and contribute to the local economies as much as possible.
I know it can be hard, but do your best to use the least amount of plastic water bottles that you can. Refill the ones that you do buy; use a Grayl Geopress; refill at your hostel/guest house... There are plenty of ways to reduce plastic!
Backpacking Iran or any region for that matter often illuminates some of the great socio-economic inequalities of the world. Never take it for granted that you are healthy and financially able to go traveling. Show the world around you some gratitude and help to make a positive impact on it. Most of all have the time of your life and spread the love in Iran!
Final Conclusions of the Backpacking Iran Travel Guide
Every traveler has - or will have - that country that they truly fell in love with. That country that truly changed their life's direction is ways they could never have foreseen. For me, that was Iran.
While backpacking in Iran, I fell in love. Both with Iran and in Iran. What started as just another step in my overland journey became the country that changed everything.
It goes without saying that traveling Iran is a contentious point courtesy of how it's been portrayed in the media. It's not all simple. Iran isn't perfect - as nowhere is - but it is gorgeous. More than that, Iran's people are gorgeous.
Take a chance. Piss in the face of the big boys and girls that want to tell us where we can and can't go on this beautiful. You know what? Fuck 'em.
They haven't traveled to Iran... but I have. I've covered so much of that ancient land, backpacking through Iran and seeing its skies. And now, if you have the courage, I reckon you should too. Enjoy, amigos.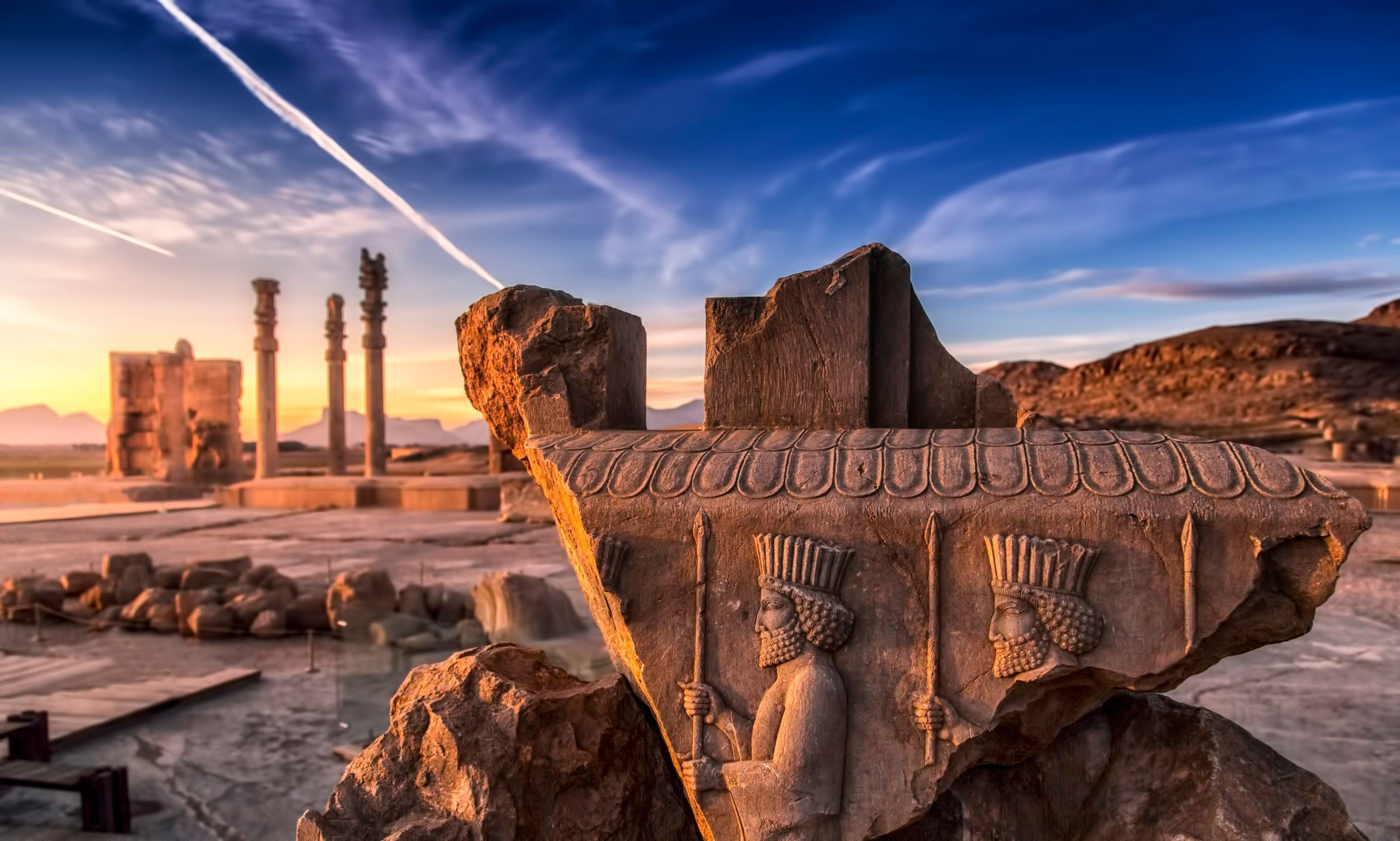 Updated: November 2019 by Ziggy Samuels at Zigz Writes Things.
"Yay for transparency! Some of the links in this post are affiliate links. This means that if you book your accommodation, buy a book or sort your insurance, we'll earn a small commission at no extra cost to you. We only link to stuff we've actually used and never endorse crap. Your support helps keep the site going… and us employed… thank you!"
---
Like this Post? PIN ME!!