A country of deserts, beautiful mosques, the ancient ruins of Persepolis, and a whole lot more awaits you in incredible Iran. Seriously, this is an amazing destination that's made even more awesome by the strength of its extremely friendly people.
Not so friendly is the Iranian government itself. This country is basically run by an authoritarian government which is accused of human abuses. Iran has also had its own trouble with terrorists as well as border disputes, and most recently there are tensions with the West.
There are a whole lot of things about Iran that would understandably have you wondering, "Is Iran safe to visit?"
This is where we show you how Iran is accessible to almost all travelers. We're all about smart travel – and so is this guide.
There are a whole lot of topics that we're going to be dealing with. From whether or not it's safe for solo female travelers to be visiting Iran, to whether or not you should be driving in Iran, we've got it covered. Throughout, we'll give special consideration for whether Iran is safe to visit right now. So let's have a look.

Unlock Our GREATEST Travel Secrets!
Sign up for our newsletter and get the best travel tips delivered right to your inbox.
How Safe is Iran? (Our take)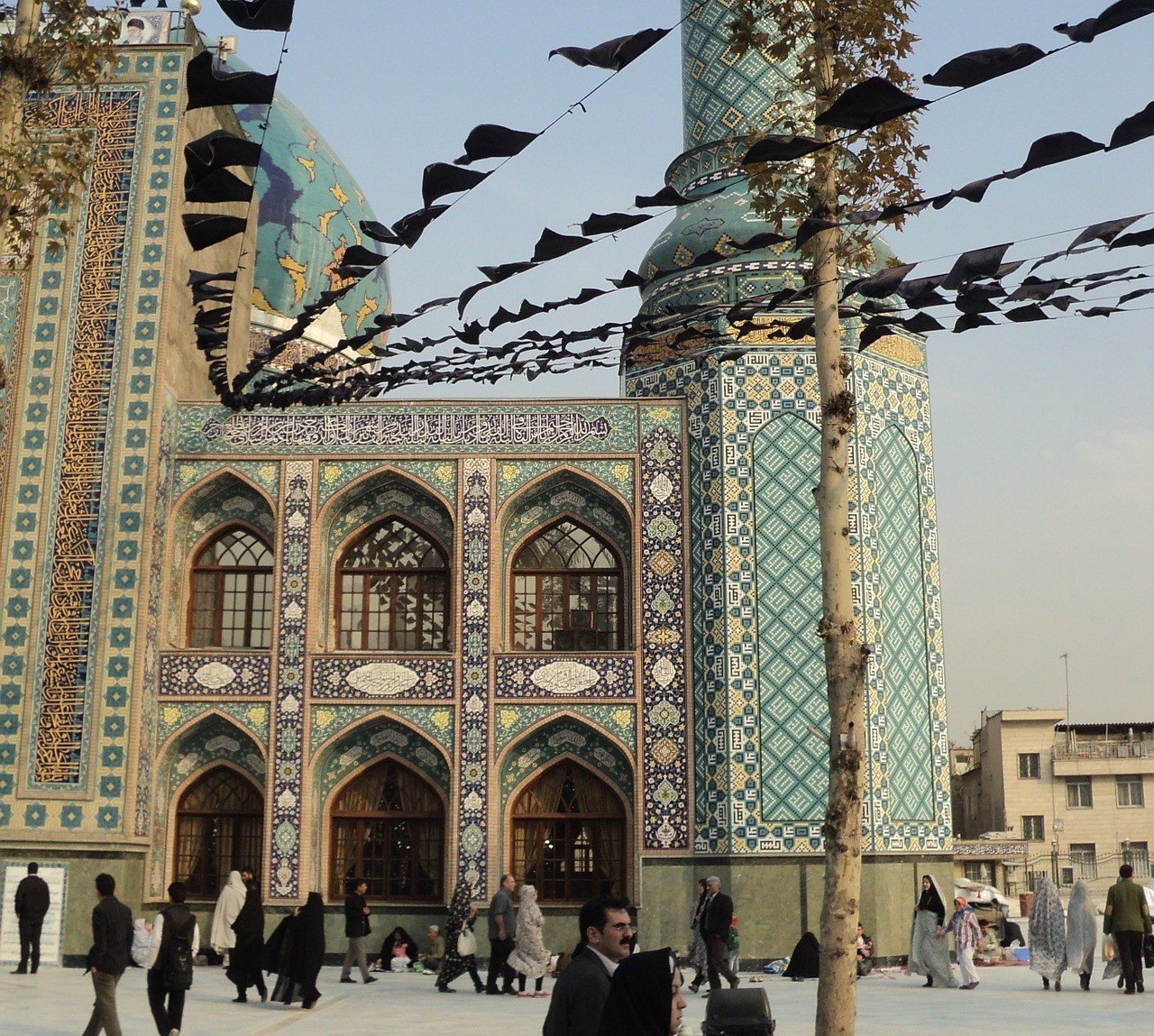 Ancient civilizations to learn about, some pretty amazing food and friendly hospitable people. Off the radar it may be, but backpacking Iran is utterly amazing.
And as you knew before you landed on this guide, Iran isn't without its problems
Tell people you're going to Iran and you'll be raising a few eyebrows.
Tourism took a nosedive after the Iranian Revolution. And then decreased EVEN MORE after the Iran-Iraq War in the 1980s. It's now back on the rise though.
Surprisingly, Iran is very safe. The crime levels are very low.
There are things like earthquakes to watch out for, but that's comparable to the risk in many parts of the world.
Most of all though it's important to remember that Iran is a theocracy. It's governed by Islamic laws. That means travelers have to possess cultural sensitivity for a lot of things… which we will address.
There are no-go areas in Iran. It borders Iraq.
There were protests in June 2018 at the Grand Bazaar in Tehran. Being near demonstrations is dangerous in any country, especially if it's not your own. Don't let your curiosity put you in danger.
Terrorist attacks have happened in recent years. However, these are less frequent than in the United States, the United Kingdom, and France.
There is no such thing as a perfect safety guide, and this article is no different. The question of "Is Iran Safe?" will ALWAYS have a different answer depending on the parties involved. But this article is written for savvy travellers from the perspective of savvy travellers.
The information present in this safety guide was accurate at the time of writing, however, the world is a changeable place, now more than ever. Between the pandemic, ever-worsening cultural division, and a click-hungry media, it can be hard to maintain what is truth and what is sensationalism.
Here, you will find safety knowledge and advice for travelling Iran. It won't be down to the wire cutting edge info on the most current events, but it is layered in the expertise of veteran travellers. If you use our guide, do your own research, and practise common sense, you will have a safe trip to Iran.
If you see any outdated information in this guide, we would really appreciate it if you could reach out in the comments below. We strive to provide the most relevant travel information on the web and always appreciate input from our readers (nicely, please!). Otherwise, thanks for your ear and stay safe!
It's a wild world out there. But it's pretty damn special too. 🙂
Is Iran Safe to Visit Right Now?
We said tourism is on the rise, and we weren't joking. That's 6 million tourists in 2017, up from 3.6 million in 2011. That's a lot for a country that people are pretty paranoid about!
The most-cited issues for the country are human rights issues, drug trafficking, and human trafficking. We can't say "all is well in Iran," and we don't want to diminish the situation of Iranian people who have to deal with national and day-to-day issues that tourists won't experience.
We're only going to speak about travelers, and as a traveler, you get to experience the country uniquely – its best side, if you will. It's full of sights and food and history and tradition.
The Iranian government (despite its flaws) has taken steps to make sure tourists have this unique experience. There are very helpful tourist police who speak English, in cities such as Shiraz, Mashhad, and Esfahan. Tourism is growing and helping the country. Therefore crime against foreigners is also very rare.
The most crime you'll see is a bit of petty theft in a crowded bazaar.
So Iran is safe to visit right now. In fact, people will be super happy to see you in their country. You'll be invited to people's houses. All that sort of stuff.
Safest Places in Iran
When choosing where you'll be staying in Iran, a bit of research and caution is essential. You don't want to end up in a sketchy area and ruin your trip. To help you out, we've listed the safest areas to visit in Iran below.
Tehran
Tehran is a massive and sprawling city. Its bad reputation has led many travellers to avoid this Middle Eastern megacity for decades. While it's still not perfect, Tehran has vastly improved in recent years and is now considered one of the up-and-coming cultural capitals of the world
The capital of Iran is also one of the best places for backpackers to party. A popular hub for the young and beautiful, this is a place of risky fashion statements, underground culture, and fascinating history. From its food and museums to its art galleries and cultural institutions – Tehran is a city that is absolutely enchanting. There are also some really great hostels in Tehran for backpackers too.
Shiraz
The heartland of Persian culture for more than 2000 years, Shiraz is famed for its scholars, poets, nightingales, and wine. Home to the impressive Arg-e Karim Khan fortress, this is a city that is best explored on foot. Many tourists only come to Iran to visit this city and we can definitely understand why.
Since Shiraz is such a tourist hub, you'll see quite a big police presence on the street. But don't let that worry you, they're there to make your stay as safe as possible. If you need any help, don't hesitate to reach out to them.
Kandovan
Often referred to as Iran's Cappadocia, Kandovan is famed for its troglodyte (cave people) dwellings and fairy chimneys. It's an ancient village that draws a lot of tourists in, however, Iran's Kandovan is the only cave village worldwide where people still use the caves as their home – so it is definitely worth the visit. There are a few houses offering a basic place to sleep and a super posh hotel carved into the rocks complete with in-room jacuzzis.
It's an incredible thing to see, especially towards the dark hours when the lights shine out of the stone caves. While it might not be a place to live in, it's definitely a great experience and should not be missing from your Iran itinerary.
Places to avoid in Iran
Unfortunately, not all places in Iran are safe. You need to be careful and aware of your surroundings pretty much anywhere you go in the world, and the same goes for visiting Iran. To help you have a safe trip, we've listed the areas you need to be more careful of below:
ANY border region – it's best to avoid it. There may be tension, there's definitely going to be a lot of military, and to be honest, there's nothing to see anyway. It's better to stay away!
The South East – this is closer towards Afghanistan and it doesn't really offer you anything apart from dull landscapes and loads of risks.
Sistan-Baluchistan – The province of Sistan-Baluchistan is home to a conflict between Kurds and Sunni extremists, which fortunately remains much more contained than similar ethnic conflicts in the Middle East.
Dark side streets – it's really a no-brainer, isn't it. If it seems dodgy or sketchy, stay away!
It's important to know that Iran can be pretty safe, but a bit of caution and research before you start your travels will go a long way. If you want to increase your safety during your stay, read on for our insider travel tips. Stick to those and you won't have a single issue in Iran.
Iran Travel Insurance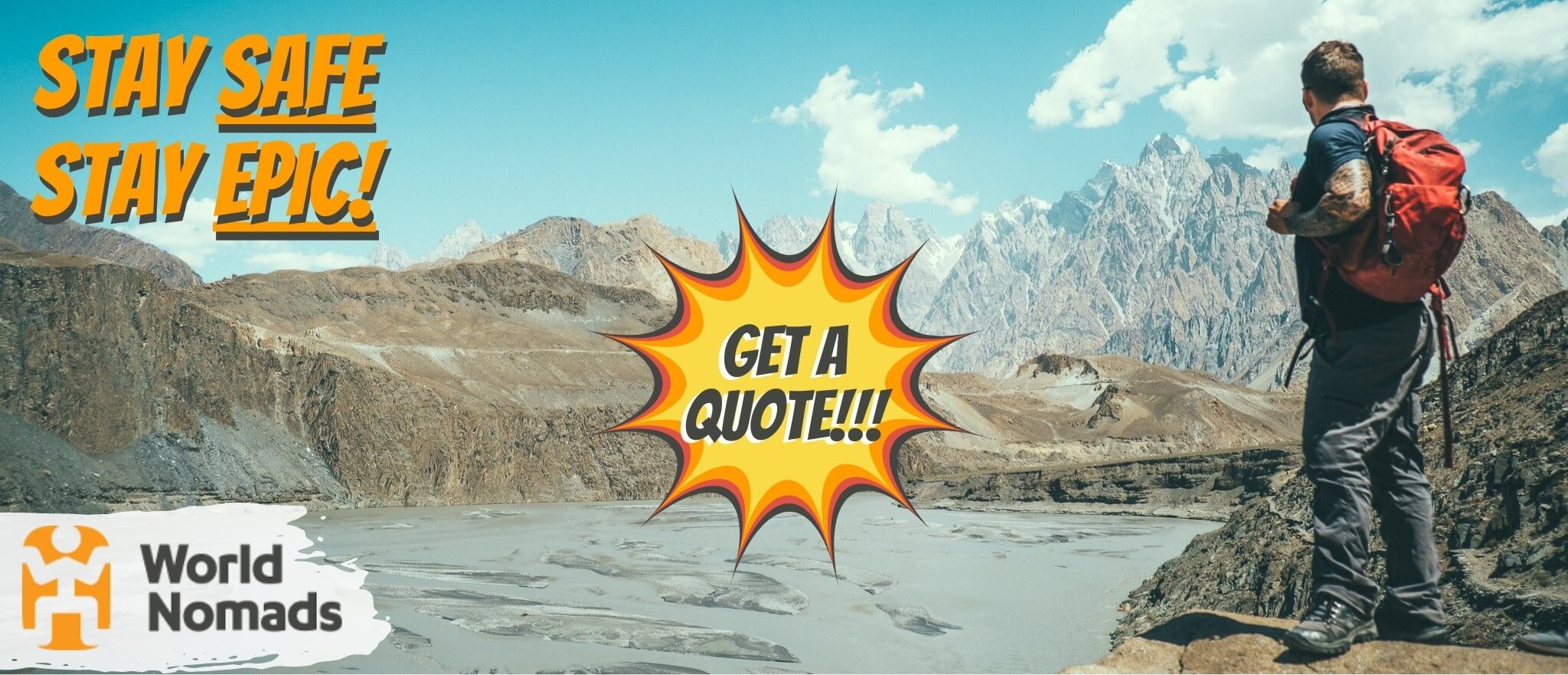 World Nomads' mission is to support and encourage travellers to explore their boundaries. They offer simple & flexible travel insurance, and safety advice to help you travel confidently.
They've been doing it since 2002 – protecting, connecting, and inspiring independent travellers just like you.
Get a quote below or read our in-depth review!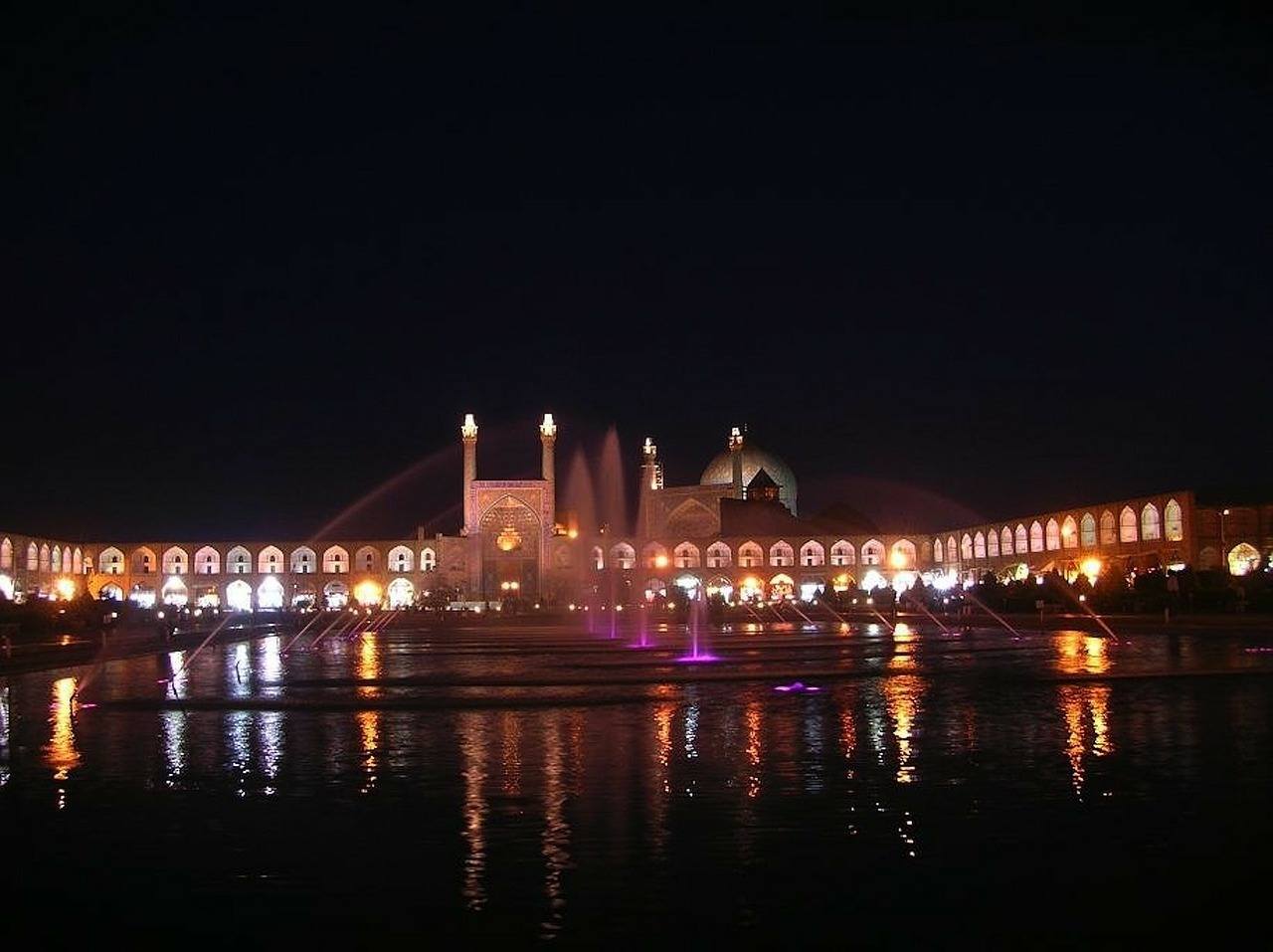 So whilst crime levels are low in Iran, and people are friendly, there are some special considerations. There are certain things all travelers can do to improve safety. To help you keep out of trouble in Iran altogether, here are our top travel tips for Iran.
Don't speak Arabic – Iranians are Persian and speak Farsi. So learn a few phrases! It will go down very well.
Carry your ID at all times – you have to. Copies of your passport are ok.
If asked, show photocopies of your passport – until you can ascertain that the police asking you are genuine police.
Get an Iranian Bank Card – non-Iranian cards aren't accepted at ATMs or anywhere. You can't transfer money into the country, period. The easiest and safest way to manage your money is to arrange a card in advance with Mah Card. You'll get a 40% discount on the already-reasonable commission with the code brokebackpacker.
Make sure you have enough cash – as before, plan ahead with your money. You can keep money and your IDs hidden in a security belt.
Protect yourself against street crime – there's a hot trade in passports, for example, so keep that on lockdown. Be vigilant!
Be extra careful in big bazaars – crowded places where pickpockets lurk. Watch your surroundings and once again, a money belt gives you a perfectly inaccessible cache of cash.
Keep away from political demonstrations, big crowds, rallies – anywhere police have been deployed. You shouldn't be part of it anyway.
Protests can occur on Friday after prayers – if you find yourself out and about at this time, get off the streets.
Earthquakes happen all the time – know what to do when one happens. It's not Japan; things aren't very earthquake-proof.
During Ramadan, you can't eat, drink or smoke in daylight hours in public – even foreigners.
Dress appropriately – rules are for tourists here, too. Modest clothing for everyone. And women must cover their heads. This is beginning to lighten, but we don't recommend bending the rules.
Pretend you're married – if you're an unmarried couple. You won't be able to share a room otherwise (sex outside marriage is illegal).
And on the subject – no homosexual behavior in public. Iran is far from thinking about gay rights. Any homosexual act carries the death penalty.
Any media depicting 'sexual relations' are forbidden – don't bring any of that in, then.
So is a lot of Western media – DVDs, CDs, books. Some of it is illegal. We bet there's a black market for some of these items though.
Alcohol is illegal – no bar crawls from your hostels in Iran we're afraid.
Take care when snapping pics – even if you're only near a military building, you might be seen as a spy. Even Tehran train station. Don't argue if someone stops you and tells you to delete the picture(s). Just tell them you're a tourist.
And ask if you're going to take a picture of anybody – just polite, isn't it?
Digital nomads, beware – using your laptop in public is spy-like behavior, apparently.
No drugs – foreigners have been executed for drug offenses in Iran.
If you get arrested – you may not be allowed access to consular assistance or legal representation. Don't get arrested!
No-go areas are no-go for a reason – off the beaten track is not only suspicious in Iran, but highly dangerous.
Islamic rule may have made Iran a generally safe place when it comes to crime – or the lack of it – but at the same time, some of those laws are super strict. You will have to make a big effort to be as 'normal' as possible when you're traveling around Iran. So stick to well-trodden routes, take pictures of ancient ruins, not military installations, and be polite to officials. In the end, none of these concerns should keep you from having an incredible experience.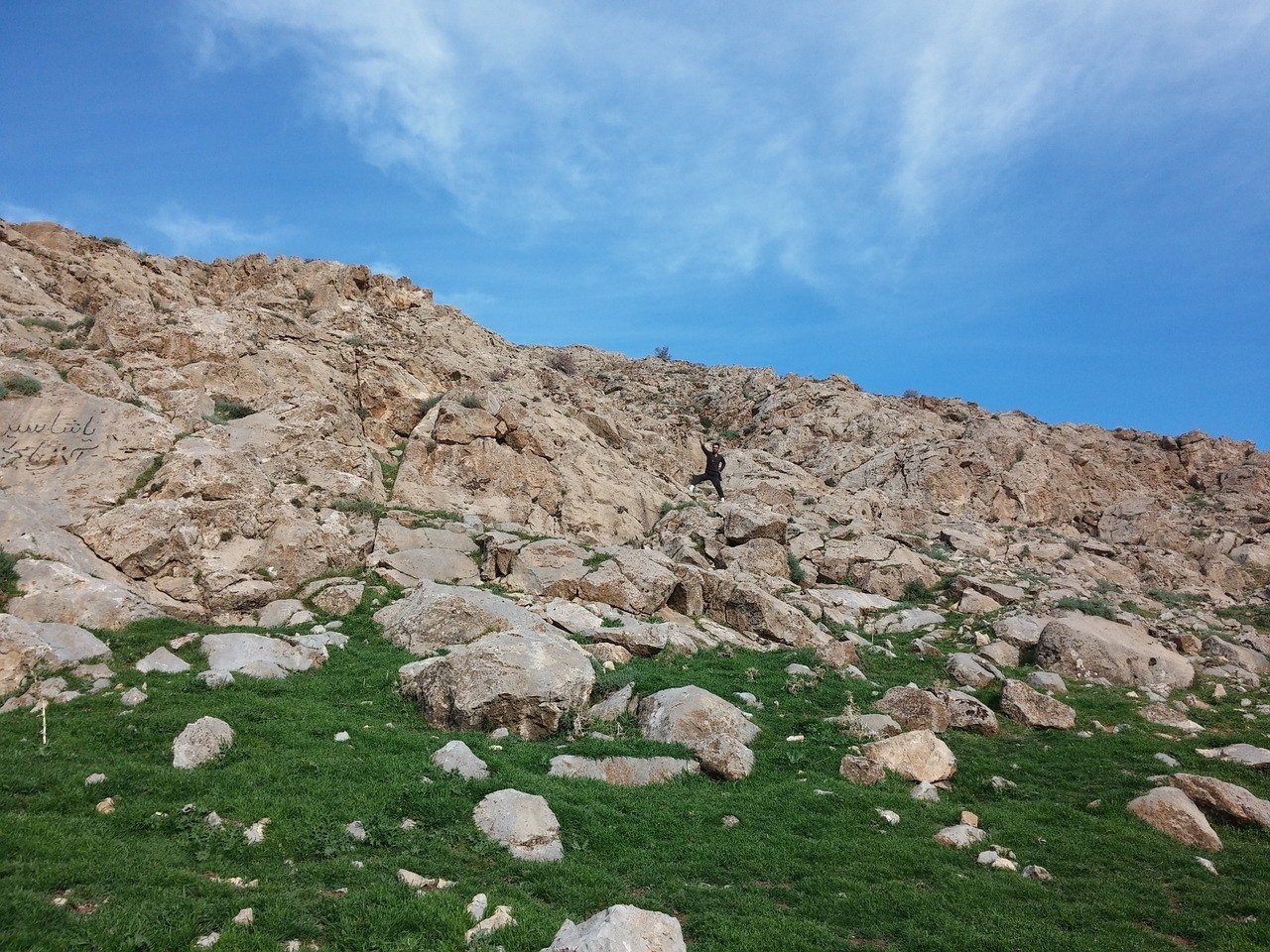 Yes. Iran is safe to travel alone. And people do travel. In fact, the locals are so friendly that you won't even feel alone. It's not unusual to find other backpackers traveling solo through Iran. So those solo backpacking blues almost don't apply.
Here are our tips to help you travel solo in Iran like a pro!
Find yourself a well-reviewed hostel or guesthouse. These can be found along well-trodden tourist routes from Tehran to Shiraz and Yazd. It's a great place to meet other solo travelers doing what you're doing. Who knows, you might find yourself a travel buddy, too!
If there are no hostels available where you are, an inexpensive local guesthouse can usually be found. They're affordable and more often than not run by super friendly people.
Join a tour! Not only will you be able to meet some fellow travelers, but you'll get to properly learn about Iran – not just read what your guide book is telling you.
Get a sim card for Iran. There are kiosks for just this at Imam Khomeini International Airport. You'll be able to use maps and – more importantly – keeping in contact with your friends and family.
You should definitely stay connected. Going off-grid isn't cool or clever. So keep in touch with people back home, let them know where in Iran you are, what you're doing. A good way to keep grounded, too.
But forget about staying connected through Facebook or Twitter. Unless you download yourself a VPN service before you go. Do some research on the best ones before making the plunge and downloading something (potentially) shady. Or just use this as a chance to stop spending so much time scrolling and liking.
As a solo traveler, you'll be more of a target for petty thieves, so you'll have to pay extra attention to your surroundings and what's going on around you.
And you should talk to the locals! The ones running your guesthouse or hostel will be more than happy to chat with you. This is also a good chance to ask for some tips on things to do in the vicinity. This could be anything from the best places to eat to general things to see and do. Great chance to learn more about actual Iranians, as well.
Learning a bit of Farsi wouldn't go amiss either. People will appreciate the effort – definitely.
Iran is safe for solo travelers. Crime is pretty low on the whole and you won't even have to worry about having no one to talk to; other backpackers and super friendly locals make traveling around Iran a social experience. Still… travel smart. In Iran, this means watching out for suspicious characters and not being one yourself.
Is Iran safe for solo female travelers?
When you tell people that you're going to Iran as a solo female traveller you'll get one of two reactions: "you're mad" or "you're brave". We think it's just cool. For the most part, Iran IS safe for solo female travelers, but like most places in the world, being a woman means extra to worry about.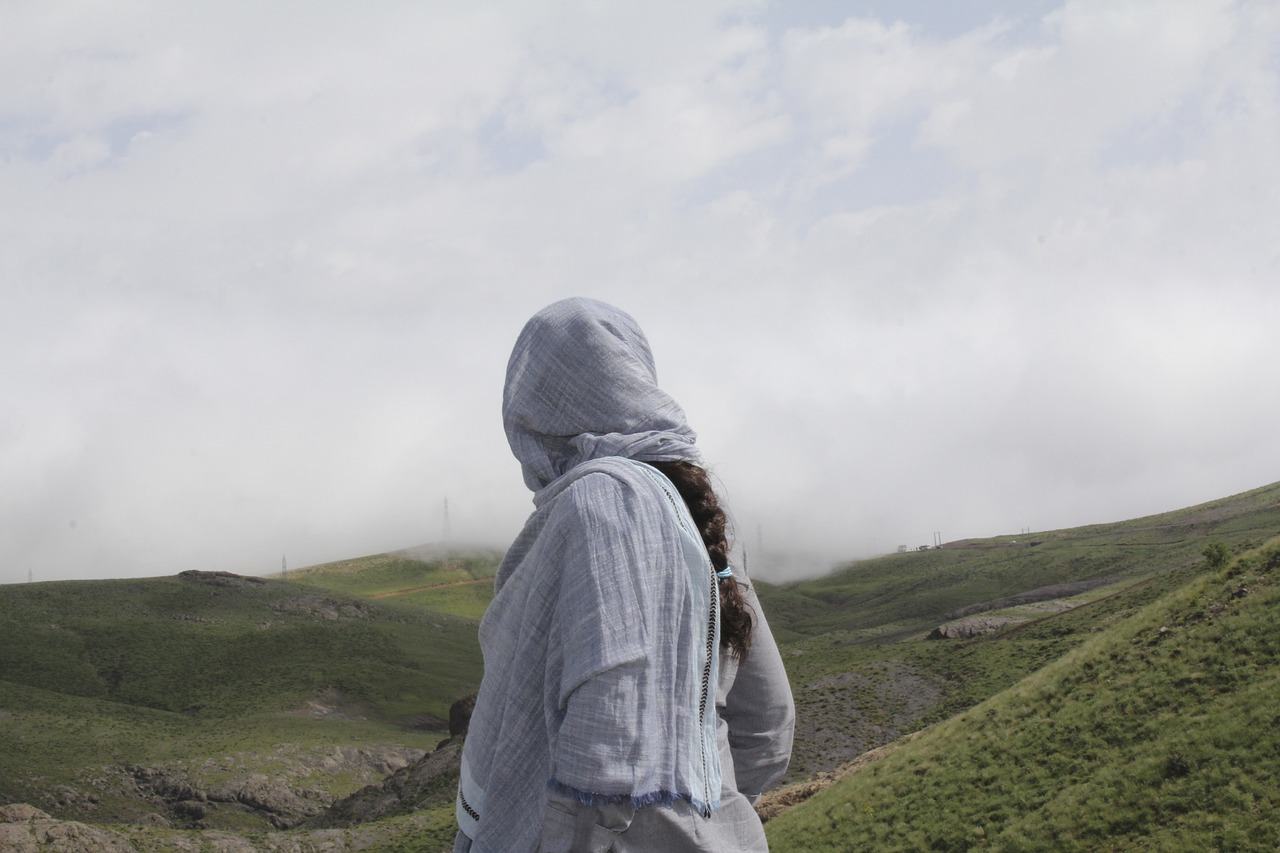 There will be annoyances, inconveniences and – of course – pesky men. But if you're a world-traveling female with a few stamps in your passport, you'll be used to this stuff anyway. Either way, we've got some tailor-made safety tips for solo female travelers in Iran.
There are actual laws on so-called modest dress and have been in place ever since the 1979 Iranian Revolution. You'll have to cover your head in public and wear loose-fitting clothing that doesn't show off your body. It is officially called hijab.
Watch out in certain places, such as religious sites, you might also have to wear a chador. This is extra coverage to make you even more shapeless.
All that said, don't worry too much in public. In cities, women wear jeans and heels. No one's chasing after them because of how they're dressed. But in more rural areas, more traditional dress applies. As ever, watch what the locals are wearing.
As a Western woman, most likely you won't be put under the same scrutiny as Iranian women. The main thing is to cover your hair. That's the main rule – even for tourists.
And also as a Western woman by yourself, you might be seen as free and easy in more ways than just one by some (not all) Iranian men. Be aware of this and you might avoid unwanted attention, i.e. overfriendly men. Have your radar on. To put it into perspective, Iranian women often travel with a male chaperone (usually a member of their family).
If an Iranian man goes to shake your hand, that's cool – reciprocate with your left hand over your heart. BUT if there's not one going, just leave it – don't initiate a handshake.
If you need to ask for directions, find and ask a local woman. They'll be happy to help you.
Not only is there a women's section at the back of buses in Iran, but there's also a handy women's entrance too because men cannot share the same door as women. Havoc and mayhem.
In Iran, women and families areas exist in restaurants. Women don't have to sit here, but you might find it more comfortable than the men's area.
And on a similar note, steer clear of teahouses. These are the male domains of Iran and you will most likely get some harassment for going there as a solo female traveler. Iranian women don't frequent them.
If an Iranian guy invites you round his house, that's fine. But you shouldn't go if there are none of his female relatives in the house.
Violence against women isn't common – or at least you don't hear much about it – but you may get groped, touched on the bum, that sort of thing, in crowds. The only things to do are remove yourself and then tell someone if the harassment escalates.
In some cities, such as Yazd there are women-only taxi services. This is a safe way to get around. You can even hire female guides in some places too.
And make sure that the places you're staying in Iran have good reviews from other solo female backpackers. Doing your research when it comes to accommodation is always important, but favorable reviews from other women is usually a good sign of a great place to stay.
You can also meet other female travelers at hostels. Good for chatting, sharing tips, getting rid of solo traveling blues, or even making a travel buddy to explore Iran with.
Don't expect to have sanitary bins in the toilets. So go prepared with a little bag yourself and dispose of it elsewhere. That said, you can find sanitary pads if you need to buy them. Stock up on tampons though.
Women in Iran, especially in the cities, aren't so different from Western women. That might surprise you. Often they'll even date like Western people, but they don't advertise it to the rest of the world. They're much more private about their personal lives. Fair enough.
Surprisingly it IS safe to travel as a solo female traveler to Iran. It's not without its annoyances, and you MAY find the separation of men and women a bit weird, but it's just another way of doing things in this world.
More on Safety in Iran
We've covered the main safety concerns already, but there are a few more things to know. Read on for more detailed information on how to have a safe trip to Iran.
Bringing Money into Iran
No debit or credit cards will work in the country and traveller's cheques are usually not accepted. Don't try your luck with changing money in-country either. The rates you get will be insane because of your minimal and questionably legal options. This time, it pays to go with a good company and Mah Card is the one that's helped me get money in and out of Iran.
Mah Card is an Iranian prepaid debit card for travelers in Iran. It's an equivalent of your usual international credit/debit card (i.e. Visa or MasterCard) with the one major difference that your card doesn't work in Iran. Banks in-country either don't issue cards to foreigners or require a big, thick list of documents that tourists normally don't carry around!
Check around with exchange rates yourself online to be sure, but we've found Mah Card to be pretty trustworthy and they offered Broke Backpacker readers 40% off their commission fee when they use our code, which is (you guessed it): brokebackpacker. Check them out and get your card here.
Iran is one of the world's leading countries to get affordable dental work done and many people travel to Iran for dental work or cosmetic surgery. You can get cosmetic surgery SUPER CHEAP in Iran and support awesome local people at the same time. Mansoureh, who I know personally, is a top notch dentist with ten years experience and speaks fluent English – you can reach her at +989358278112 on Whatsapp.
Is Iran safe to travel for families?
If you travel to Iran with your children, be prepared for everyone to literally fall in love with them. Children are a big deal in Iran, and Western children are a huge novelty.
You'll honestly have to get used to your kids getting showered with attention. Lots of people wanting to take pictures, your kid getting handed around and kissed a lot (even on the lips) to the point where you might be like, "ok guys, enough's enough". That's doesn't mean it's not safe. The opposite actually!
And Iran can be a great place to take children. Small children can be quite a challenge, though, as it's not particularly set-up for babies or small children.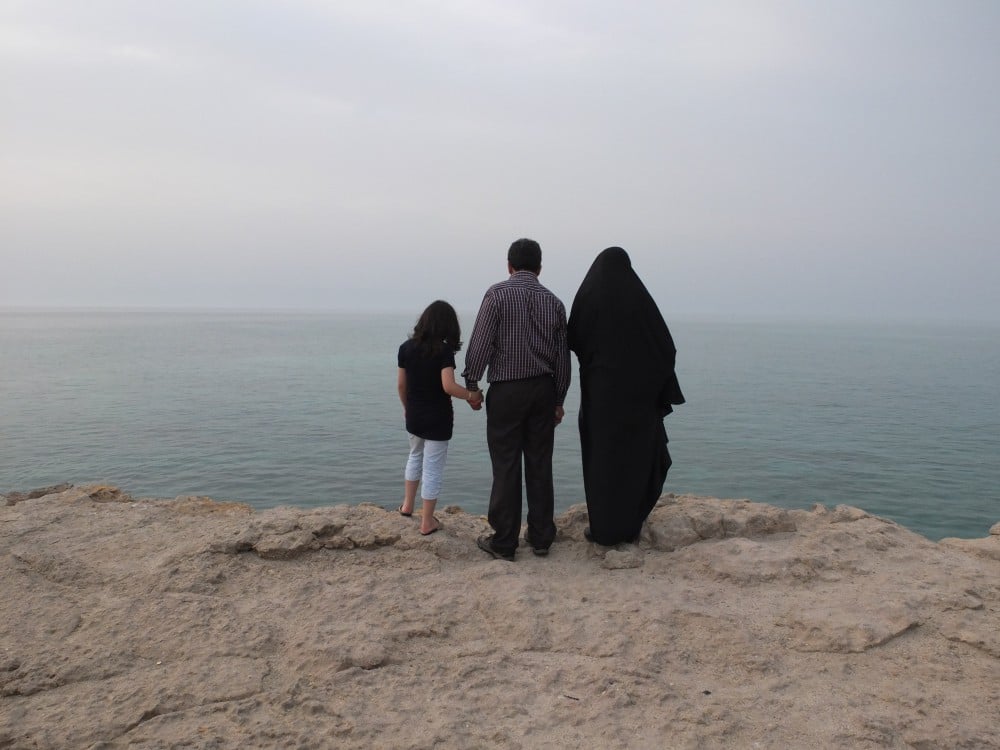 Older kids will love it though. Seriously, what an adventure!
If you're traveling with your daughter over 9 years old, the rules about hijab (head covering and loose clothing) apply.
Eating big meals with family is normal. People will be more than happy to help you out at restaurants. They may even be happy to make you child-sized portions that are non-spicy, too! Staying at guesthouses and hotels mean that you'll have a big breakfast included.
Seatbelts in the back of cars and baby seats aren't common either. Going on a roadtrip in Iran with children in tow can be really tricky. You'll have to plan ahead well. You can also use the women-only carriages on the metro in Tehran with your children. Only mum, not dad though.
Be aware also that a lot of toilets are squat toilets and don't come with toilet roll. Remember to carry enough hygienic paper for your entire party.
So whilst it's safe to travel for families in Iran, it's not the easiest place.
Is it safe to drive in Iran?
Iran's got big, beautiful landscapes that are ACE for exploring by car. There are some AWESOME roadtrips along the scenic coastline, hidden villages to unearth, and mountainous routes to wind around. That said… You'll have to be pretty brave to get behind the wheel in Iran.
Drivers can be pretty erratic and aggressive. There's not a lot of courtesy for other drivers and they often drive at high speeds. Even if you're being driven around by somebody, you might have to tell them to slow down sometimes!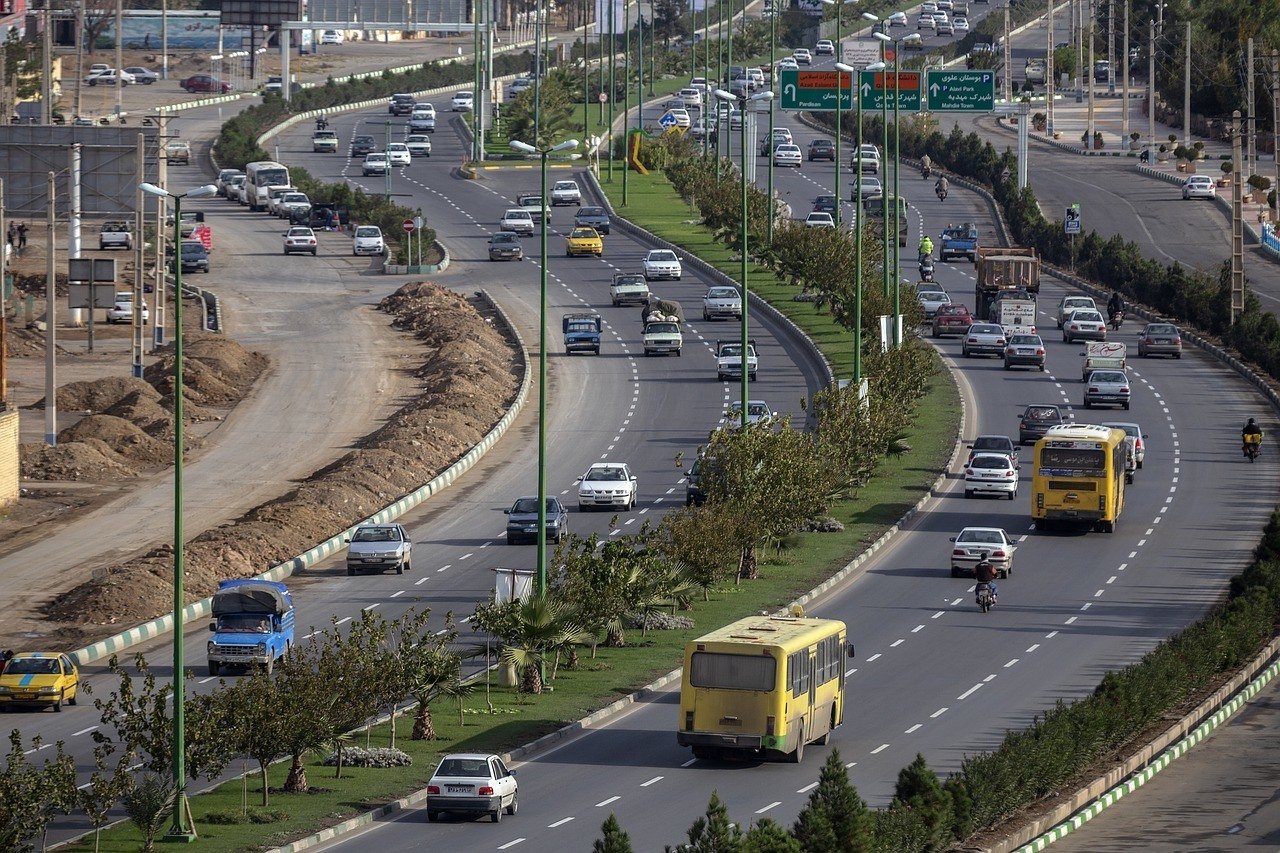 There are other things to worry about too, like roadblocks. These can be set up in cities or on highways equally. The officers who staff these aren't always the most experienced, so make sure you have your ID. And definitely don't get into any arguments. Just do what they say.
The cities can be hectic. They are traffic-laden and polluted. Intersections in cities can be super busy. No one really seems to know where they're going. Crazy beeping horns, buses, and motorbikes that jump red lights and zip along the sidewalks to get ahead.
As a side note: Women ARE allowed to drive – but not motorbikes, weirdly. Sorry about that.
So in general, unless you really want to, or you've got some experience driving in places like this, we would say just get the train. Even statistically speaking, it's not really safe to drive in Iran.
Is Uber safe in Iran?
No Uber. Nope.
There IS another option but in Tehran. It's called Snapp. This came to the market in 2014 but it's the same. You hail a taxi from your phone. Download the app, verify a number, and then… Use it like Uber.
You can only pay with cash (unless you've got an Iranian debit card).
The good thing about Snapp is that they do have female drivers for women and children. So that's a plus. Other than that, all the other Uber-like benefits are there for Snapp, making it a pretty safe option.
But…
Are taxis safe in Iran?
There are loads of taxis in Iran. However, they're not always going to be honest. A lot of the time, you'll find yourself being ripped off. Don't expect to see meters in the taxis.
There are a few types of taxis.
The safest of them all are agency taxis. Surprise surprise, they're also the most expensive. But they are pretty safe. You can call these or get your hotel to arrange one for you. Sometimes the driver might even speak English, too.
In Tehran and Yazd you'll find female taxi drivers for females and families, so you won't have to worry about any dodgy taxi drivers.
You also won't have to worry about the state of the cars. They're usually new(ish). Otherwise, there are just regular taxis that you can either hire privately or shared.
Any empty taxi can basically be 'chartered'. When you get in the driver will probably ask you: Dar baste? This means, 'Closed door?' If you say Nah dar baste – then you're up for sharing the taxi. Not up for sharing? Then nod your head. Or say yes.
Then that taxi is yours! They'll take you anywhere you want to go. Like a taxi should, obviously. But go by landmark rather than a specific address.
But make sure you don't get ripped off on these. Do not agree on the first fare they give you. It'll be astronomically high. Go low and meet somewhere in the middle.
Avoid/ignore hawkers or taxi touts, whatever you want to call them.
Taxis are safe in Iran but there IS a high chance of being ripped off. Be savvy and do your research on how much things should cost.
Is public transportation in Iran safe?
Like most other things in this country, the public transport in Iran is safe.
Tehran has a metro. Amazing! It's fairly easy to navigate. There are four lines. But like anywhere, watch your pockets in rush hour. The metro is clean, not too hectic, and pretty cheap. It's ideal if you're on a budget. Get yourself a metro card, which is handy. Just beep yourself in and out. Fortunately, a lot of the signs are in English.
There are female-only sections on the metro. That's just because that's how it is here, not because of safety. Use them if you're a woman, but you don't have to.
City buses connect all over the place and make a lot of stops. Yes, they're slow and they may not have English information. They can also be quite confusing for tourists. Women enter and sit at the back.
The BRT buses in Tehran are much better. They have English signage and information. They're red and have their own lanes. They're quick, newer, and women sit at the front.
When it comes to traveling intercity, buses are cheap, frequent, and easy to use to get around.
You can always get a VIP bus. These are more comfortable, quicker, and even come with a SNACK! That snack (and the rest of the perks) comes at a price though, but it's not going to break the bank.
Intercity buses have arranged seating. Women sit next to women, men sit next to men; unless you're traveling as a couple in Iran.
Train travel is a whole lot of fun in Iran! The Trans Iranian Railway connects the Caspian Sea with the Persian Gulf and dates back to the 1930s. It's got a lot going for it. It's well connected. It's budget friendly; choose between private cabins or mixed ones.
The only problem is trains often arrive at their destinations in the middle of the night. No, not the easiest way to arrive at a new place. So you may prefer to take the bus.
But that's pretty much it. The public transport is safe in Iran.
Bum bags aren't just for Adidas lads and super dads!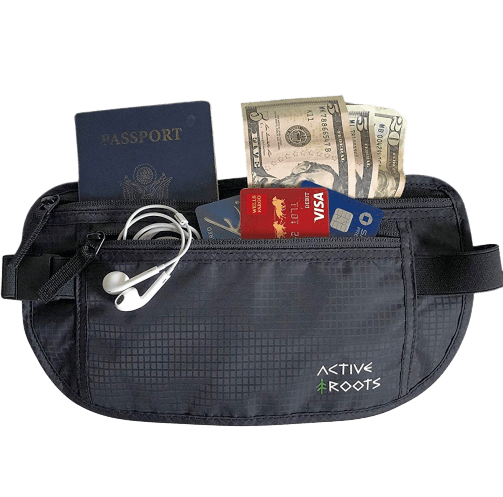 Seriously, once you enter the travel belt life, you never go back. You can NEVER overstate just how useful having all your most important valuables right around your waist is.
A full-sized travel belt stays tucked under your shirt and keeps your valuables – documents, passport cash, headphones, lip balm, illicit goodies 😉 – organised and on-hand for moment's notice.
Hide Yo' Money!
Is the food in Iran safe?
Food in Iran is wonderfully tasty. There are meat stews like the chicken fesenjen, with pomegranates and walnuts (delicious). There's the dizi (slow cooked beef and vegetables). You can even try camel stew. If you really want to, that is. Basically, there's a lot on offer.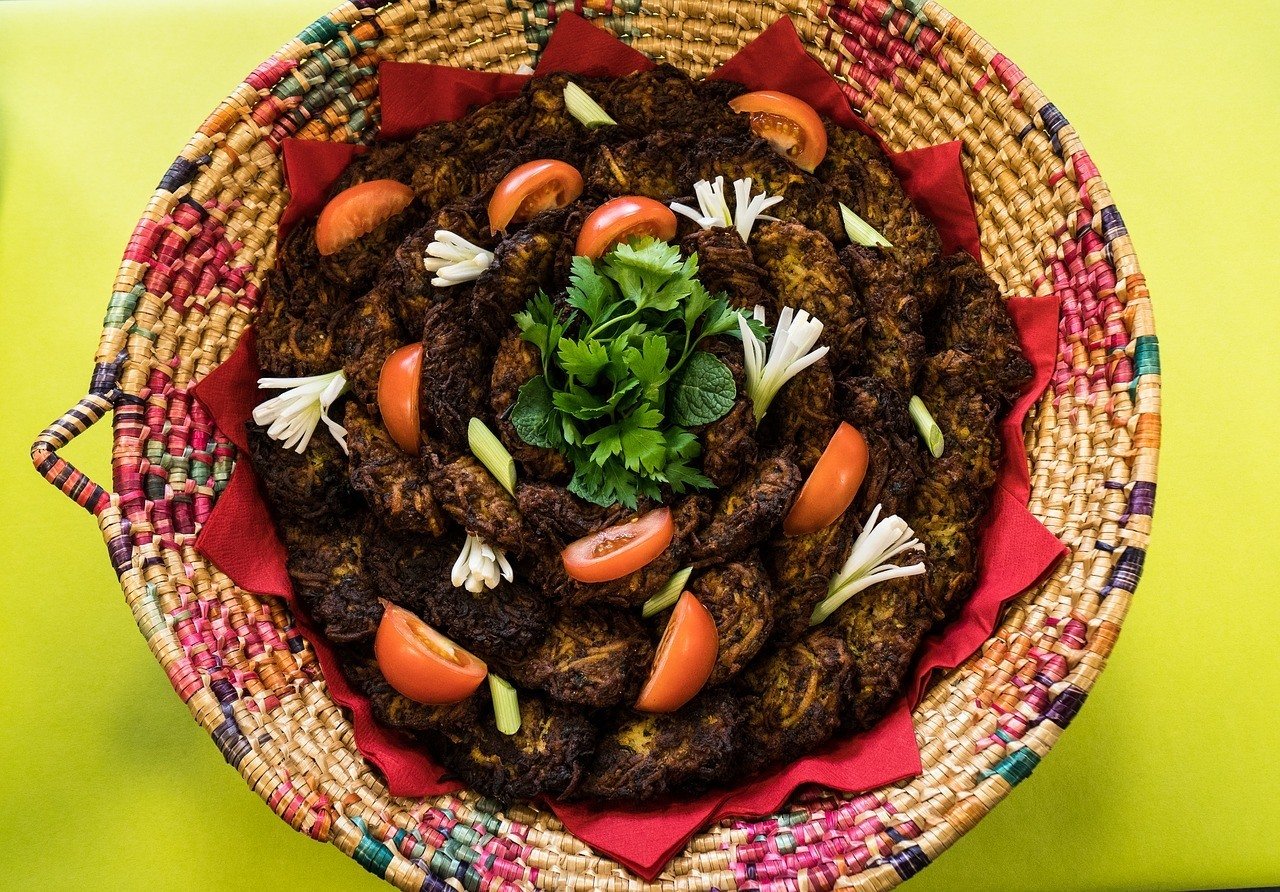 And then there's the ever faithful kebab. Always a good option. But a lot of travelers find it hard to get into Iran's food. Not understanding what things are and being scared to try will mean you won't discover anything new. So we've got some tips to help you out.
Freshly prepared dishes are your best bet if you want to avoid a bad stomach. Going for something like the khoresh – the Farsi word for a stew – might give you some trouble, especially if you've got a fragile stomach anyway.
Breakfast and dinner are pretty small affairs. Lunch fans, you'll love this: lunch is the main event. Expect big portions and people sitting around for a LONG time enjoying it all. You're going to have to adjust your eating habits accordingly.
Find restaurants that are busy with locals. In Iran as in most places in the world, a restaurant is going to be pretty popular if it's tasty. It will also be unlikely to be making anyone ill.
The bread is pretty tasty in Iran. It goes with most meals. This big flatbread cooked hot and fresh in a kiln. So if you're struggling with food, go for some bread. Simple and delicious, as bread should be.
There's fruit galore in Iran. There's a lot of it. If you're worried about how they may affect your stomach, then you should steer clear of pretty much everything that you can't peel yourself.
A lot of Iranians eat food at picnics. Grab something from the market (something freshly cooked), put it in your fridge (hotels pretty much always have one in each room) and head to the parks to join Iranians in their picnicking.
But during Ramadan… You cannot eat in public during daylight hours. Plan in advance. This is the actual law and it applies to tourists as well.
And WASH YOUR HANDS before you eat. The most simple thing and a very easy way to keep yourself healthy.
Basically, the food in Iran is safe. Food hygiene isn't much of an issue. A lot of dishes have been cooked hot – we're talking stews that have been cooked for 12 hours straight. If you're really worried, never go to a restaurant that looks dirty or is completely deserted.
And tuck into falafel and figs. Meat might not always be your stomach's friend in Iran. To be on the safe side, you could always pack yourself some anti-diarrhea medication, and hand sanitizer won't go amiss, either. In general, the food here is safe and delicious!
Can you drink the water in Iran?
Water in Iran is mainly safe to drink. That's the case through most of the country.
A lot of people who DO visit Iran prefer to drink bottled water, but please don't. It's best to bring along a refillable water bottle and a purification system to save on all that plastic.
We use a filter bottle or a the GRAYL GEOPRESS to make sure our water is clean, but boiling for a few minutes works if you have the supplies and the time.
Don't drink from rivers and lakes without treating; you can get really sick from doing that.
Is Iran safe to live?
There's a lot of propaganda surrounding Iran. Many people in the West assume it's hostile to foreigners. To be fair, the Iranian government does have disagreements with various governments around the world.
However, Westerners DO live in Iran. Most of these are in Tehran. This is the obvious choice. It's more developed and everything you'd expect of a capital city. If you want to live in Tehran, the north of the city is the affluent area. We're talking European style buildings, lower levels of pollution, mountain scenery, and a good selection of amenities.
It's probably best to avoid South Tehran as it's got high pollution levels and a bad reputation.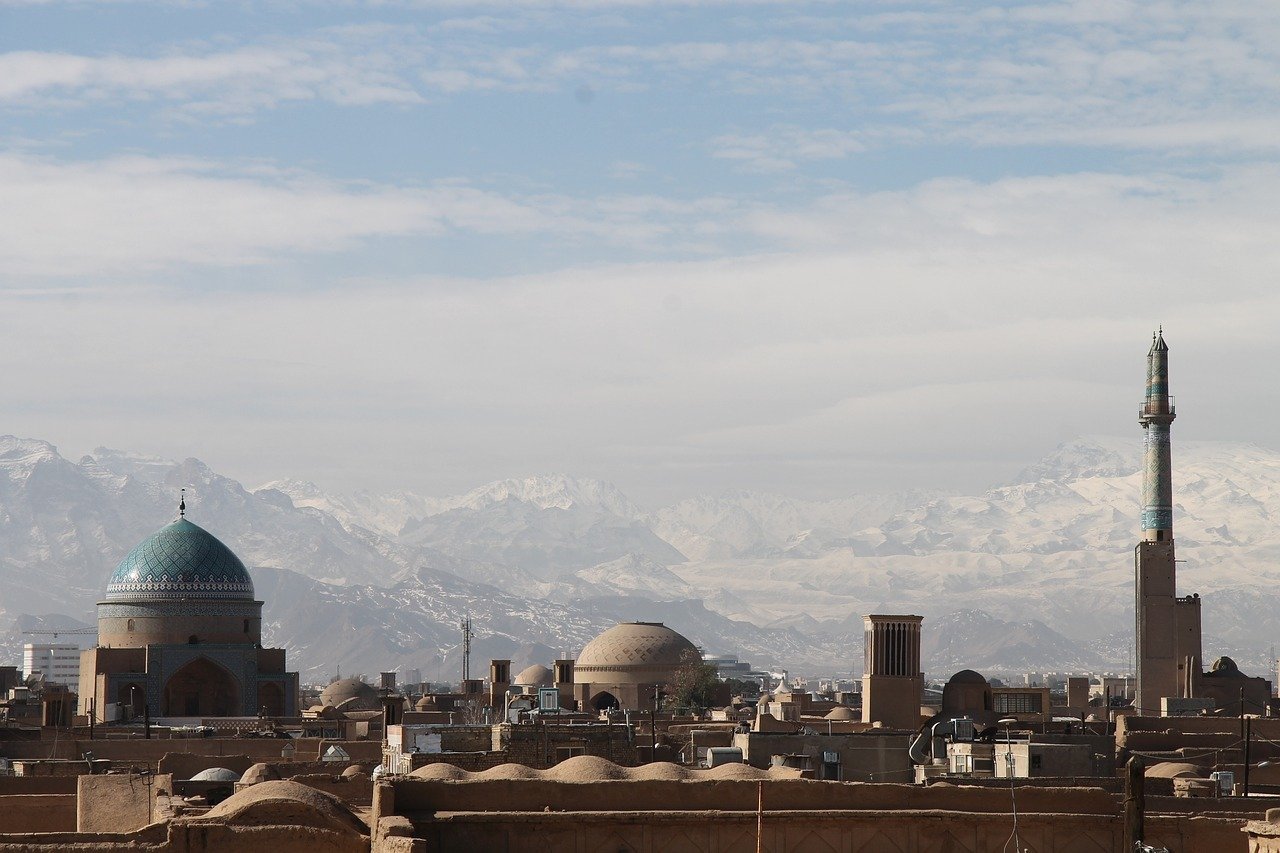 In terms of safety during daily life in Tehran, the most dangerous thing you'll have to deal with is car-based. Crossing the road and heavy pollution are issues. You'll also have to get used to a new weekend.
Thursday afternoons and all of Friday will replace Saturdays and Sundays. This can take some getting used to.
Other things to get used to: covering your hair if you're a female, not wearing shorts, not drinking alcohol, and not really being able to criticize the government.
But Iranian people are very friendly, social, family-oriented people. They're welcoming and hospitable. You shouldn't have any problem with your security and safety living in Iran.
The Future of the SIM Card is HERE!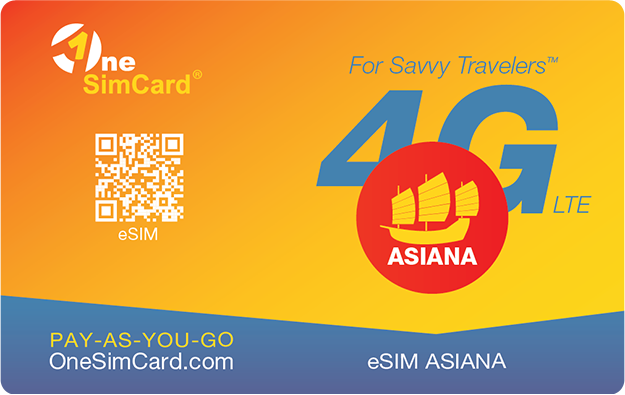 A new country, a new contract, a new piece of plastic – booooring. Instead, buy an eSIM!
An eSIM works just like an app: you buy it, you download it, and BOOM! You're connected. It's just that easy.
Is your phone eSIM ready? Read about how e-Sims work or click below to see one of the top eSIM providers on the market and ditch the plastic.
Buy an eSIM!
Is it safe to rent an Airbnb in Iran?
Unfortunately, there are no Airbnbs in Iran. It's one of the few countries that do not offer these property rentals. However, there are plenty of incredible hostels that are just as comfy and private as Airbnbs.
Is Iran LGBTQ+ friendly?
Unfortunately, Iran is as bad as it gets for LGBTQ+ travellers. Unless you want to live completely hidden and go back into the closet, we wouldn't recommend visiting this country.
Visiting Iran as anything but heterosexual can lead to heavy punishments and sometimes even persecution. Therefore we can definitely say that it is not LGBTQ+ friendly, or even a slightly bit safe for gay travellers.
FAQ about Staying Safe in Iran
Here are some quick answers to common questions about safety in Iran.
So, is Iran Safe?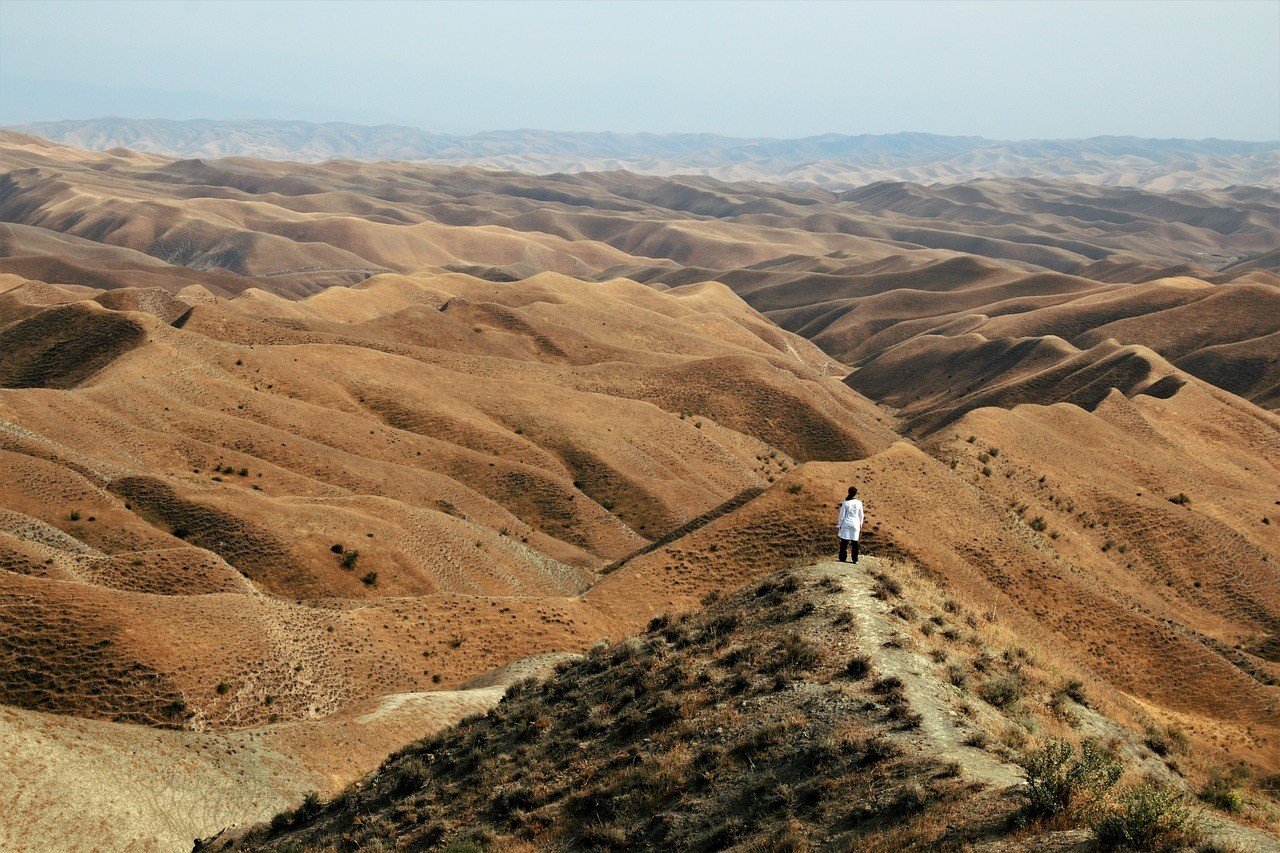 We think if you travel smartly, Iran can be a safe destination.
It is in some respects unfairly vilified. It's definitely enemy of the peace in the eyes of the West, but for the most part, this is to do entirely with governments; Governments not agreeing with each other on world issues. There are definitely some alarming things about Iran – the level of political freedom. But when it comes to visiting Iran: it's safe.
Whether or not it's a result of strict laws, crime levels are low. Surprisingly – unlike many other countries in the region – women fare quite well in Iran; in terms of safety, at least. Freedom-wise, we're not so sure. It's a pretty interesting place. Like many 'no-go' countries, it ends being a fascinating visit because many of us only ever knew it (quite incorrectly) as a demonic place under the crushing rule of Islam.
You may have to be modest in your dress. You can't eat in public during Ramadan. You've got to be careful how you talk to police and government officials. But we haven't disqualified countries like Singapore and Indonesia because of their strict rules. Iran is a different country. We mean, it has an actual different weekend! That's pretty different. And when it comes to difference, we should embrace it as travelers. So go and see what all the fuss is about.
Disclaimer: Safety conditions change all over the world on a daily basis. We do our best to advise but this info may already be out of date. Do your own research. Enjoy your travels!
---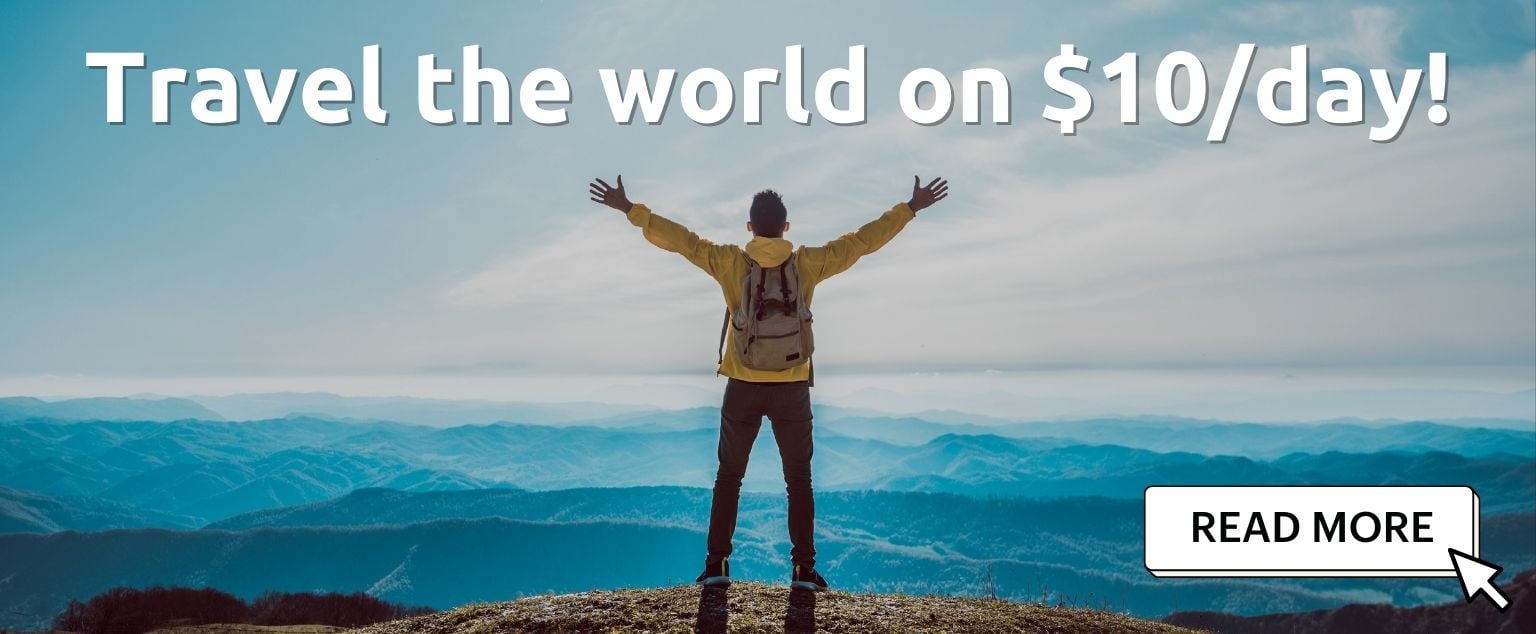 And for transparency's sake, please know that some of the links in our content are affiliate links. That means that if you book your accommodation, buy your gear, or sort your insurance through our link, we earn a small commission (at no extra cost to you). That said, we only link to the gear we trust and never recommend services we don't believe are up to scratch. Again, thank you!