Hostels may be a relatively new thing for Iran, but hospitality is not. The people of Tehran are friendly and accommodating – greeting guests with a smile and the offer of a traditional tea or coffee. Tehran is everything travellers could hope for no matter what your budget.
Hostels are different from one to the next. You can choose from one that is in a restored historic building, or one that is sleek and modern, or even one that is a work of art in itself. On the other hand, you can decide if you'd like to stay in a quiet space or where events attract visitors and locals alike. The choice is yours and our list of the Best Hostels in Tehran will help you make that decision.
Quick Answer: Best Hostels in Tehran

Do You Want to Travel FOREVER??
Pop your email in below to get a FREE copy of 'How to Travel the World on $10 a Day!'.
What to Expect from Hostels in Tehran
Hostels in Iran are typically by local Iranians who have a love for travel and their homeland. Dedicated to sharing their passion for their city, they are happy to give advice for the best places to see and things to do in Tehran. Some hostels arrange tours of the city and throughout Iran, while others will even help guests navigate the task of buying Persian rugs.
Staying at a hostel in Tehran will run you typically $5-$12 for a bed in a dorm and $15-$30 for a private room. Depending on amenities like a shared bathroom vs. ensuite, the rates will change.
For the most part, taxes are included in the rate of the bed or room, so there are no surprises on your final bill. However, it is common for hostels to expect payment in cash when you check-in. To help out travellers, some hostels will take Euros and Dollars in addition to the Iranian Rial. Some even have currency exchange right there at the hostel, which is super convenient when you're backpacking in Iran.
Although not many hostels in Tehran have shared kitchens, many do include free breakfast with the cost of a room or bed. This way you can enjoy an energy-boosting breakfast before heading out to explore the city for the day. It's also common for hostels in Iran to offer traditional tea or coffee at any hour of the day in true Iranian fashion.
To help create a comfortable stay, most hostels have air conditioning. The common garden space allows hostel guests to enjoy the outdoors without needing to leave the property. The traditional, decorative pools and fountains add to the atmosphere and even help to keep the garden cool in the heat.
Hostels in Tehran are mostly located in District 12. This is perfect because this is also where most of the major things to do and see are located. You'll have no problem walking to some of the best restaurants and cafes or landmarks like Masoudieh Palace and Park-e Shahr. If you're wondering where to stay in Tehran, then this is a good start.
If you're looking to rest your feet a bit, hop on the metro. The Tehran subway system will take you just about anywhere you want to go in the city. District 6 is also a magnet for visitors and locals alike with its awesome art scene with galleries and cafes. Although the numbers are far apart, District 6 is super close to District 12. So you can walk from one to the other or take a short metro ride to get back and forth.
Best Hostels in Tehran
So, now you've gotten the hang of what to expect from hostels in Tehran in general. Now, let's take a look at each one on our list of Best Hostels in Tehran.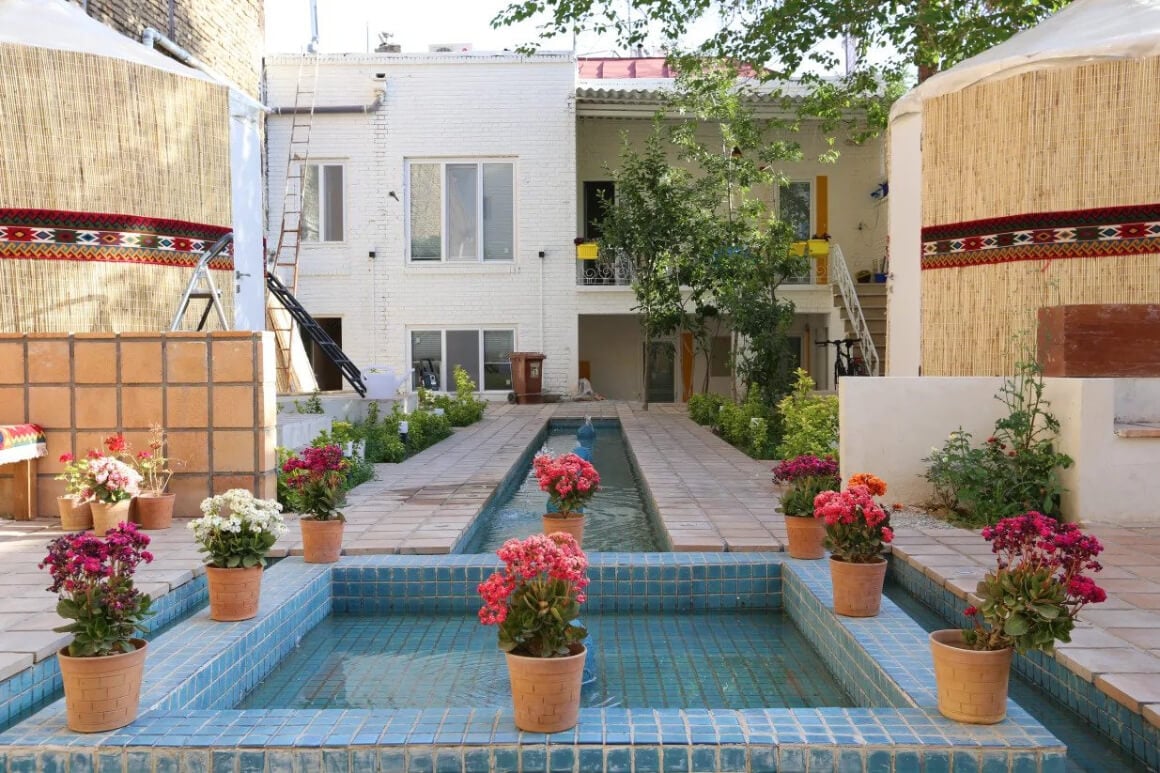 $
Single and Mixed Gender Dorms & Private Rooms
Free Breakfast
Towels for rent
The Tehran Heritage Hostel has so much going for it. First, it's an awesome location. Centrally located you can walk to get to just about anything. Places like Parliament and Masoudieh Palace are less than a 10-minute walk. A bit further (but still able to get there on foot) are the Tehran Grand Bazaar and Golestan Palace. Much closer to the hostel, there are restaurants and cafes. Most importantly the metro is only a few steps away, so you can hop on and off getting just about anywhere you'd like in the city such as the world largest mall!
A relatively large hostel, Tehran Heritage has so many different types of rooms to choose from. If you're looking to bunk up, the dorm rooms are mixed or single-gender. Once in the dorm rooms, you're set up with your own little private space as each bed has a privacy curtain. Once nestled in, you've got your own reading lamp and outlet to make you feel at home as well as your own locker nearby. Some dorms are also en suite which is much more convenient.
Why you'll love this hostel:
Unique Private Rooms: Tents and Reservoir Brick Room
Air Conditioning
Centrally located
If you're looking for a unique experience here then definitely check out Tehran Heritage. Beyond the nice setup for dorms, their private rooms are super cool. You can find basic private rooms that sleep two to four people and offer shared bathrooms or are en suite. That's the basic, now for the exceptional: Tehran has six yurts available. Each sleeps two people privately with shared bathrooms located in the beautiful garden and on the rooftop.
If a tent is a bit too outdoorsy for you, consider the opposite end of the spectrum – go for the underground reservoir room. Walled with beautiful historic brick, vaulted ceilings, and traditional decoration it's an experience like no other. Your stay is complete in this space with your own private bathroom.
Regardless of which room you choose (out in the natural or in the depths of history), you'll be chillin' in the air conditioning.
Best Hostel for Solo Travelers in Tehran – HI Tehran Hostel
$
Dorms & Private Rooms
Linens & Towels Included
Free Breakfast
If you're travelling by yourself the key is to be autonomous – to be able to do things on your own when and how you want to. The other super important thing is to be able to meet other people who are travelling just like you. HI Tehran is perfect for both of these travel styles.
First, being autonomous – doing things on your own is important. You can walk to many of the major sites in Tehran as it's so centrally located. If you're looking to get around faster, the metro is not too far away or rent a bike from the hostel to zip around on two wheels. The hostel is perfectly positioned on the border of District 12 and 6 so you're right at the heart of the action. While at the hostel you can wash your clothes and make your own meal without a problem too. The free breakfast is nice, but you're also close to tons of cafes and restaurants so you can choose to eat in or out.
Then, the community – HI Tehran is a great hostel that caters to backpackers. The large spaces like the garden are designed to let travellers meet each other, perfect if you're on your own. Free breakfast is a great time to get energised for the day and meet other folk looking at the same time.

Finally, options – at HI Tehran, solo travellers can choose to stay in dorms or in their own private rooms. Sometimes we want to be social and meet new people, and other times we're looking for a bit of alone time. At HI, you get to make that decision.
Why you'll love this hostel:
Shared Kitchen
Bike Rental
Book Exchange
We love seeing hostels with book exchanges. It is a sign that the true backpacker's spirit is alive and well at the hostel. You're also just a short walk from the Haft-e-Tir Metro station so you can get to spots like the Tabiat Bridge in just 20 minutes. if you're a digital nomad you'll love the dedicated desks to work from which face out to the front garden.
Hostel with the Best Art Scene in Tehran – RooBeRoo Hostel
$
Mixed and Gender Specific Dorms & Private Rooms
Free Breakfast
Towels for Rent
RooBeRoo is not just near the art scene in Tehran, it's part of it. It's quite literally connected to the cultural institution of the Rooberoo Mansion, so when you stay here it's like staying in a gallery! The mansion has music, theatre, and art on display making it much more than just a hostel. It also has a cafe and bookstore that are popular with locals. It's also located perfectly in District 12 so you're super close to all the major things to see and do in town.
So, you're probably asking – what about the actual stay at the hostel? Let's just say, you can't go wrong at RooBeRoo. Its renovated space has a sleek and modern look. The rooms and common spaces are designed to help you mingle with other travellers when you're awake and get a good night's sleep when the sun goes down. Depending on your price point, the hostel has a space for you whether you choose to bunk it up or go private. You can also pick a space that has a bathroom en suite or shared to keep to your tighter travel budget.
Why you'll love this hostel:
The vibe at RooBeRoo is what delights visitors. The staff is super friendly and the common spaces are a great place to strike up a conversation with other travellers or quietly relax after a day of sightseeing.
Indoors air conditioning will help you chill out, or head out to the private garden and swing with the breeze in the hammock. Ahh, bliss!
Contributing to the awesome atmosphere, the hostel offers free breakfast to guests in the morning and at night, they host live music, movie nights and art events.

Our GREATEST Travel Secrets…
Pop your email here & get the original Broke Backpacker Bible for FREE.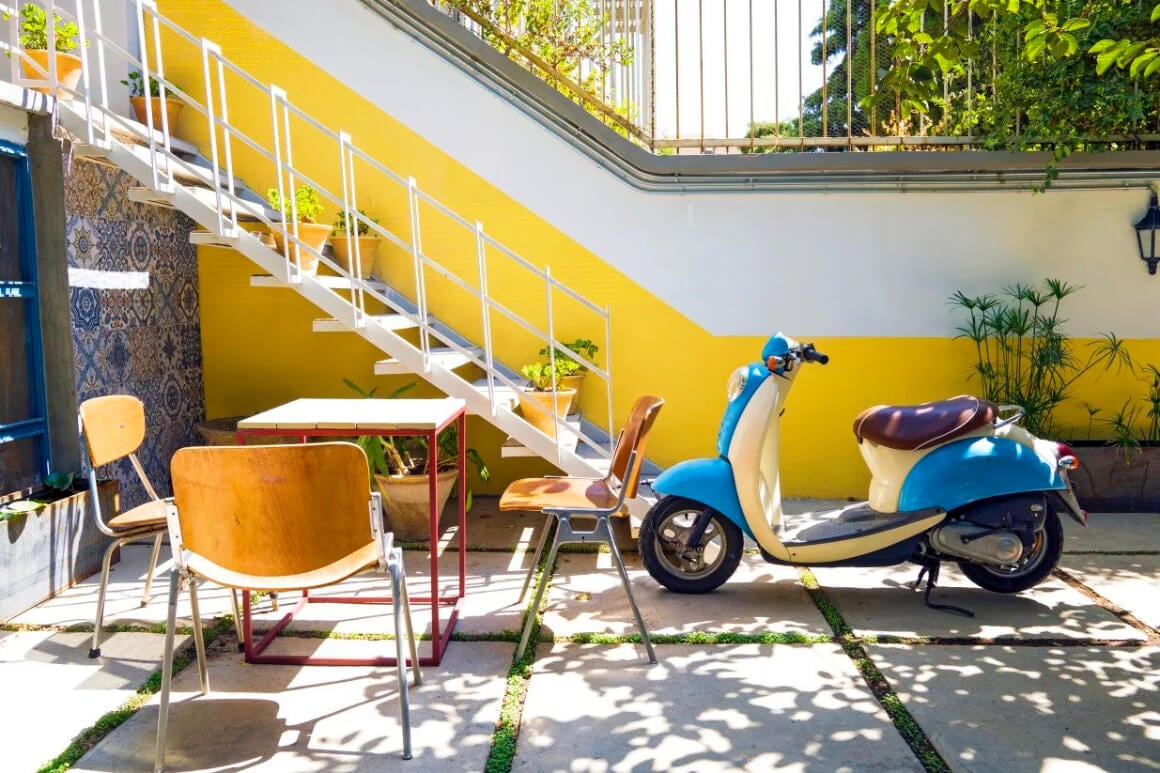 $
Gender-Specific Dorms & Private Rooms
Towels & Linen Included
Free Breakfast
When you step into the Kargadan Boutique Hostel it's clear that you are in a special place. Everything is created and designed with great care and creativity. The brother-sister team in charge have made everything with love, from the common spaces with their mismatched chairs and vintage furniture to the beautifully tiled bathrooms.
Private and dorm rooms are available here. Each bunk is complete with a socket and reading lamp. You'll be cosy in your semi-private space that has walls on most sides and is complete with a privacy curtain to really make the space yours. While you're nestled in bed, your belongings will be stored nearby in a locker that's a perfect size for those huge backpacks we all have.
Why you'll love this hostel:
Cool Decor
Shared Kitchen
Laundry Facilities
The vibe at Kargadan is exactly what a backpacker is looking for with communal spaces and friendly faces.
The whole place is designed to let travellers relax and recharge for their next adventure. The kitchen is there for you to make your own meals which will give you a chance to ease up on your travel budget and meet other travellers at the same time. The free breakfast is a nice way to fill your belly before heading out for the day.
The laundry facilities are great for getting your clothes clean for your next adventure and the tea and coffee that are available in unlimited quantities in the common room is a huge bonus!
Best Hostel with Traditional Persian Feel in Tehran – Razzaz Boutique Hotel
$$
Dorms & Private Rooms
Linens & Towels included
Free Breakfast
Don't let the name fool you. Razzaz Boutique Hotel is also a thriving hostel, sometimes going by the name of Arian Hostel. Complete with everything we love about traditional hostels, Razzaz has dorms in addition to its private rooms. It also has a full kitchen where it's super convenient to create your own meals and stick to your travel budget.
Large common spaces are designed for travellers to mix and mingle in the true spirit of a hostel. The large courtyard and rooftop are lovely to spend time outside while still within the Razzaz. The TV room is another place you can head to after a day exploring the city. There, sit back and relax with your fellow travellers while you watch a movie together.
If you're looking for a bit more, hop on one of the walking tours organized by Razzaz. You and fellow guests at Razzaz will be led through the city, discovering a love for and a fascination of the history and culture of Tehran and its people.
Why you'll love this hostel:
Traditional Persian Architecture
Walking Tours
Single Private Rooms
Razzaz is absolutely gorgeous. This 150-year-old property was restored and made into the Razzaz Boutique Hotel/Arian Hostel. The history of this building is evident from the moment you arrive. The beautiful courtyard is a perfect place to take in the beauty of it all with the blue pond surrounded by the striking red brick arches. It's just breathtaking.
From the rooftop terrace to the individual rooms (including the dorms) the stained glass, woodwork, murals, and traditional Persian decoration it's a work of art. It's hard to believe that when you stay in such a beautiful place, the rates are totally affordable. It's like a dream come true.
Beyond the beauty of it all, the Razzaz has everything you'd need to have an awesome stay too. Private rooms range from single to sleeping up to three. These are ensuite so you'll have complete privacy.
Best Hostel with Private Rooms in Tehran – Tehran Mori Hostel & Rooms
$
Dorms & Private Rooms
Free Breakfast
Linen & Towels Included
Take it easy at the Tehran Mori Hostel. It's a historic place to stay as it was Tehran's first hostel. It's only two minutes' walk from the metro which will take you just about anywhere around the city due to its fantastic central location.
The rooms are open and filled with light coming in from the large windows. If you're looking to save a few bucks, consider bunking it up in one of the dorms. You'll find the quiet neighbourhood relaxing and with a great local vibe.
If a bit more privacy is what you're after, consider a private room. They're perfect for two people and most come with a fridge so you can keep your food and drink nice and chilled. Although most of the private rooms share a bathroom, there are deluxe apartment-style rooms where you'll have the complete setup all to yourselves. Think of it – sofa, kitchen, balcony, and bathroom all to yourselves. You can't get much better than that at such affordable prices.
Why you'll love this hostel:
Friendly Vibe
Rooftop
Courtyard
The friendly vibe at the Tehran Mori Hostel is what makes it. The common spaces and friendly staff help create an atmosphere that is about sharing stories and enjoying the company of other travellers. The shared kitchen is a great place to whip up a meal and mingle with other guests (and it's a nice way to keep your travel expenses down). Head to the rooftop for gorgeous views of Tehran or out to the courtyard to enjoy the fresh air. If you're inside more, the air conditioning and heating keep the hostel at the right temperature no matter what time of year you visit.
Tehran Mori Hostel & Rooms is one of our favourites in Tehran but they're not taking guests right now. We're not sure if they're closed for good but we hope they'll come back soon.
Most Affordable Hostel in Tehran – Mohammadi (TAHA) Hostel
$
Mixed Gender Dorm & Private Rooms
Towels & Linen Included
Free Breakfast
If you're headed to Tehran and want to stay at the heart of the action, definitely check out Mohammadi (TAHA) Hostel. It's a solid place with affordable rates that you'd be lucky to find elsewhere.
They are a smaller hostel that is a great place to call a home base during your time in Tehran. Sometimes, a quiet and personal space is what we need after a fabulous day exploring Tehran. The hostel offers private rooms for one, two, or three people, so you'll be cosy and comfy in your own space. To keep rates low, most rooms share the bathroom, but there are some ensuite rooms which admittedly, take the privacy thing up to a whole 'nother level.
Something to note about TAHA is that although a solid stay, the rooms are a bit snug. So, it might not be the best place to stay if you're travelling with a bunch of luggage. The dorms are also close quarters with very little space to put your things. At least you'll get to know your roommates easily!
Why you'll love this hostel:
Restaurant
Single Private Rooms
Close to Bazaar
It's easy to roll out of bed and grab a bite to eat before hitting the sights in Tehran as it's located next door to its own tea house. Thebest part? Breakfast is included in the rate. The friendly staff will get you set up with yummy food any time of day or night. If you're hoping to relax before heading to bed for the night, enjoy a hookah before retiring.
Mohammadi (TAHA) Hostel is one of our favourites in Tehran but they're not taking guests right now. We're not sure if they're closed for good but we hope they'll come back soon.
Best Hostel with Tours in Tehran – Iran Cozy Hostel
$$
Private Rooms Only
Centrally Located
Free Breakfast
The name Iran Cozy Hostel is deceiving. Instead, they should call it the Iran Comfortable Hostel, Accommodating Hostel, Helpful Hostel, Friendly Hostel, or Delightful Hostel. Truthfully, the name "cozy" makes it sound like it's small but it's definitely is not! The private rooms are spacious and airy. Most rooms are even large enough to have a desk and wardrobes, which you're not necessarily going to find at other places in town (especially at the same price point).
The beautiful garden is also open and spacious – a lovely place to relax after a day of sightseeing in Tehran. The spiral staircase is a beautiful centrepiece in the garden.
Why you'll love this hostel:
When you stay at Iran Cozy Hostel it's like you're staying with friends in Tehran. The family-run hostel is dedicated to helping guests truly enjoy the city. To do this, they will give advice as to the best key places to see, best places to eat and even give you the history behind it all.
Cozy Hostel will even arrange for you to go on tours of the area. Love food? They've got a food tour to please your taste buds. Want to check out the sand dunes? Go on their desert tour where you'll ride a camel through the sand.
Once there, Cozy Hostel will also help you navigate just about anything. From SIM cards to buying Persian rugs, they've got the insight. Seriously, you can't get much better than this.
Iran Cozy Hostel is one of our favourites in Tehran but they're not taking guests right now. We're not sure if they're closed for good but we hope they'll come back soon.
Best Hostel for Cultural Sharing in Tehran – See You in Iran Hostel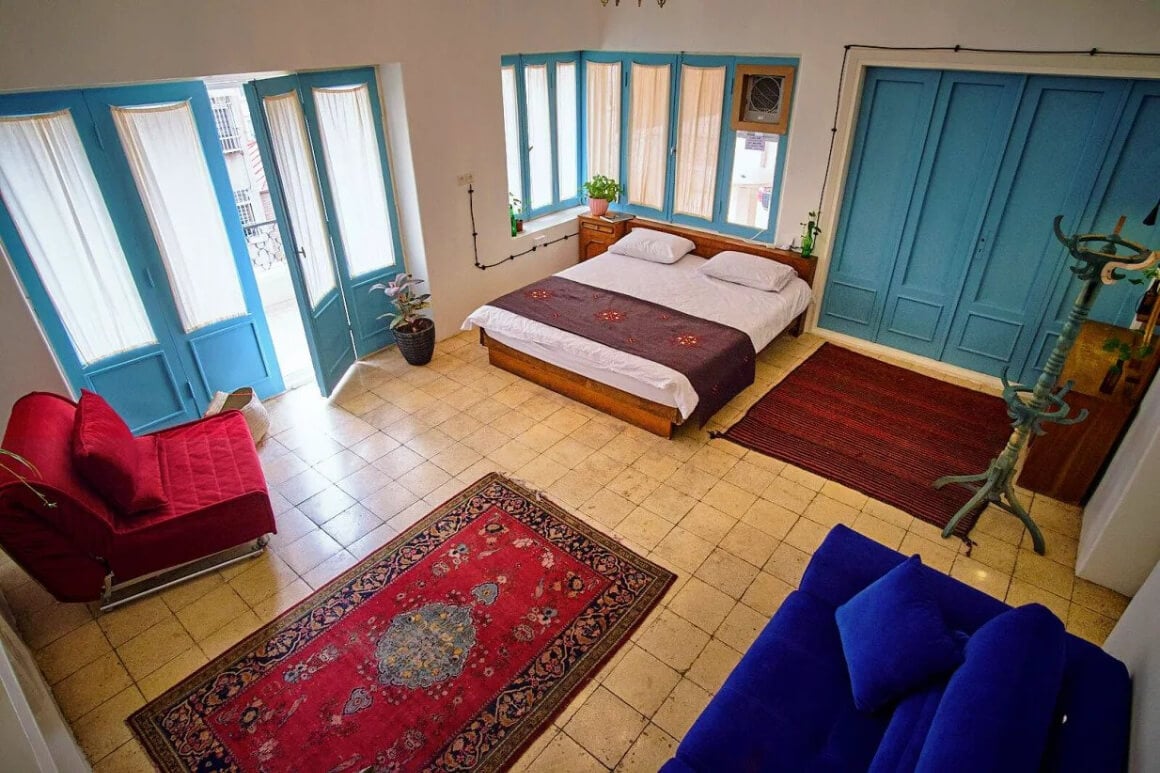 $
Dorms & Private Rooms
Cafe
Free Breakfast
See you in Iran Hostel is so much more than a place to stay. Run by multilingual Iranians, their mission is to create a place for discussion and sharing of experiences and cultures. Staying at SYI is an experience in itself. So, if you're coming to Tehran with a desire to understand and appreciate the culture and the people of Iran, then this is the perfect place.
From dorms to private rooms, you'll be set up in a comfy space with reading lamps to lockers to make sure your stuff is secure. The rooms are also designed in a homely local way designed to make you feel comfortable and relaxed.
Why you'll love this hostel:
See You in Iran is an energetic place where you'll find people who are looking to have meaningful conversations. It all begins with a smile and hospitality. The staff are super nice and helpful – they will do anything to help you during your stay in Tehran.
The free breakfast is a great way to get energised for your day exploring the city or for your next discussion. The communal kitchen is ready and waiting for you to make your next meal, while the cafe at SYI can create a tasty drink and a local snack.
The cafe transforms into an event space that's a favourite of locals and travellers alike. From movie screenings, to book launches, and talks centred on various aspects of culture, SYI is a place where intellectual conversation thrives.
See You in Iran Hostel is one of our favourites in Tehran but they're not taking guests right now. We're not sure if they're closed for good but we hope they'll come back soon.
Best Hostel for Groups in Tehran – Milaveh
$
Mixed and Gender-Specific Dorms & Private Rooms
Located in District 10
Garden
Milaveh is a lovely hostel right in the heart of downtown Tehran. After a long day sightseeing around the city, you can just melt into the super comfy beds. No matter what room or bed set up you choose, it's guaranteed to be a good night's sleep.
The private rooms are spacious too, many with desks and a wardrobe, so great for those working whilst travelling. The private rooms even have a safety deposit box. So, while you're out on an adventure, you know your valuables are secure. If you're choosing one of the dorm rooms, the lockers provided will give you peace of mind knowing your stuff is tucked away while you sleep or are off enjoying the city as well.
The shared spaces like the lounge and garden are a perfect way to relax, meet other travellers. Closeby there are some of the cities best places to eat too such as Lakan Restaurant and Pedare Khoob Pizza.
Why you'll love this hostel:
Group Rooms
Western and Iranian Bathrooms
Shared Kitchen
If you're travelling with a larger family, Milaveh is the perfect place. Although the standard private rooms can house two people, they are open to groups as large as eight.
Another bonus is that Milaveh has both Iranian and Western bathroom facilities. So, depending on your expertise and comfort level, you can pick which one you want to use. Just be aware that all bathrooms are shared but this helps keep the price down for everyone.
Milaveh is one of our favourites in Tehran but they're not taking guests right now. We're not sure if they're closed for good but we hope they'll come back soon.
Tehran Hostels FAQ
Travel Safety Tips in Tehran
Iran is super safe to travel to if you stick to the rules just like many countries in the region and be respectful. There are some great Iran travel tips to help keep you safe and to make the most out of your time in this amazing country to check out. Be sure to check the latest Iran travel updates before your trip too.
ALWAYS sort out your backpacker insurance before your trip. There's plenty to choose from in that department, but a good place to start is Safety Wing.
They offer month-to-month payments, no lock-in contracts, and require absolutely no itineraries: that's the exact kind of insurance long-term travellers and digital nomads need.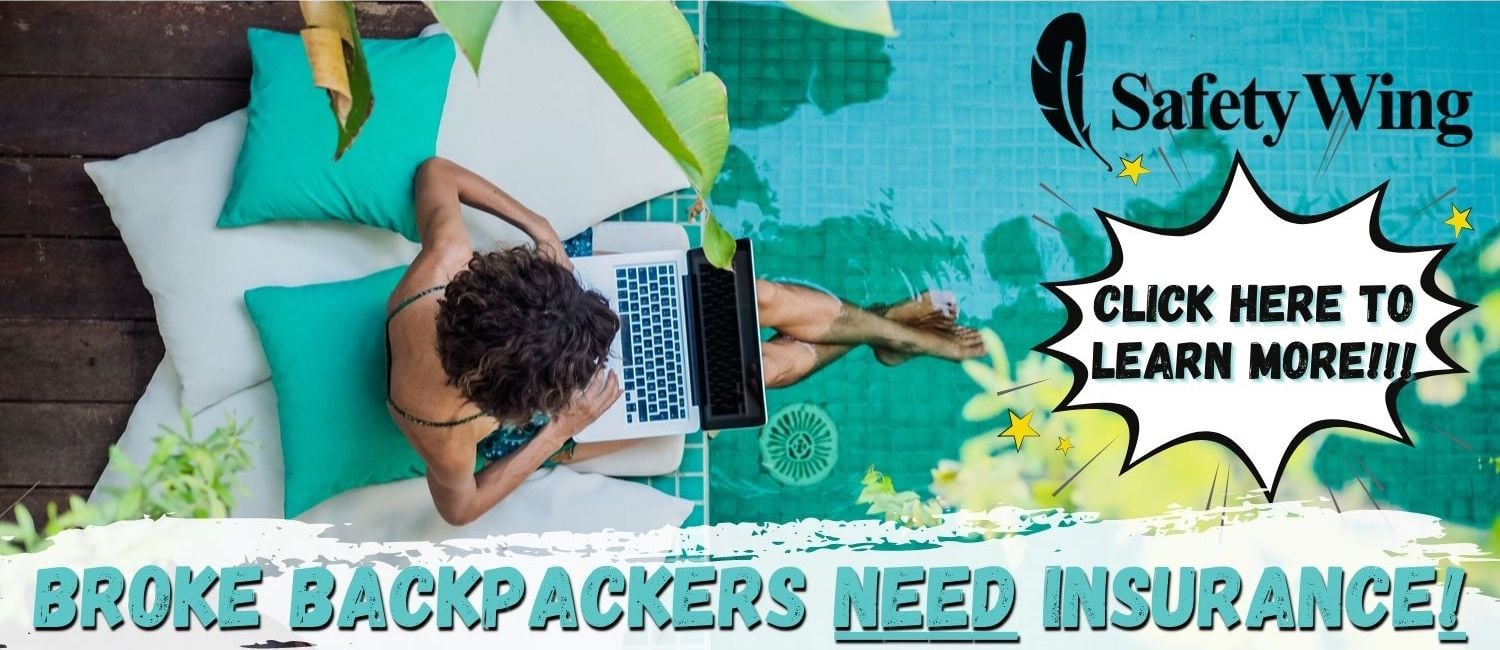 SafetyWing is cheap, easy, and admin-free: just sign up lickety-split so you can get back to it!
Click the button below to learn more about SafetyWing's setup or read our insider review for the full tasty scoop.
Final Thoughts
Each hostel in Tehran offers something special and unique. From on-site cafes or traditional tea rooms to hammocks swinging in the breeze, there's definitely a place that is right for you. We think that the Tehran Heritage Hostel does a stellar job making visitors feel at home no matter who they are, that's why we named it our Best Overall Hostel in Tehran.
Anyway you look at it, you're bound to find a hostel that is right for you on our Best Hostels of Tehran list. We just know you're gunna fall in love with Iran just like we did!
---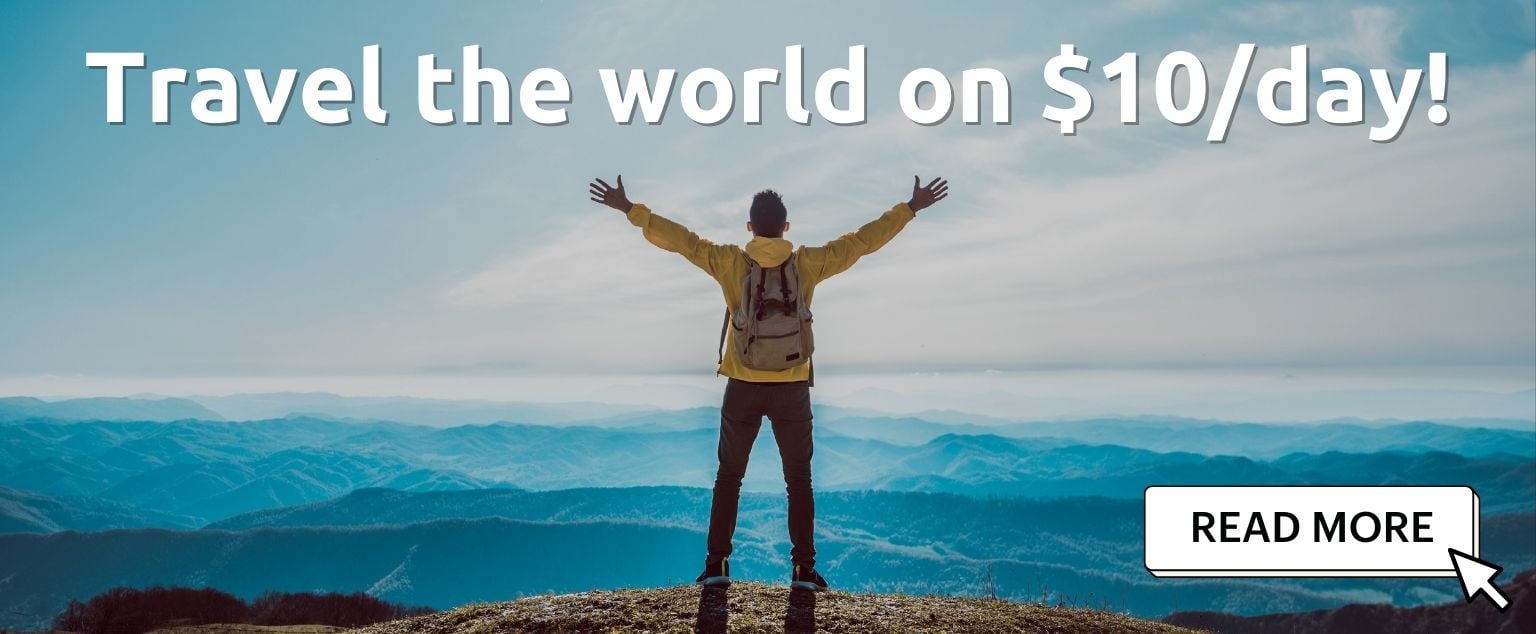 And for transparency's sake, please know that some of the links in our content are affiliate links. That means that if you book your accommodation, buy your gear, or sort your insurance through our link, we earn a small commission (at no extra cost to you). That said, we only link to the gear we trust and never recommend services we don't believe are up to scratch. Again, thank you!