Iran is utterly astounding. It boasts epic landscapes, timeless cities, and some of the most impressive Islamic architecture in the world in Iran.  Best of all is the hospitality, you'll be welcomed like an old friend of the family. And that's not all – many important figures throughout history left their mark on Iran, and you'll be able to explore ancient cities like Persepolis before taking a camel ride through the desert.
But what happens when it comes to picking where to stay in Iran? Do you need to go to a five-star hotel to experience this luxurious and welcoming hospitality? Hell no! So all you broke backpackers out there, breath a sigh of relief. There are hostels across Iran so you get to experience that legendary Persian hospitality, save money and meet fellow travellers too!
With that in mind, we've decided to help you out. In this post, we'll take a look at the 24 best hostels in Iran. Not only have we thought about budget, but travel style, personality, and location too!
With an extensive list created by our expert travel writers, you'll have no trouble finding your perfect Iranian hostel. So, let's take a closer look at the best hostels in Iran!
Quick Answer: What are the Best Hostels in Iran?
The Top Hostels in Iran
We'll kick our list off with the absolute best hostels in Iran. They offer so much more than just a place to stay and excellent value for money. These are all places that you'll be thinking about and telling your friends about long after your Iran adventure has ended. So, let's check them out!
Do You Want to Travel FOREVER??
Then pop your email address in below and we'll send you a FREE copy of 'How to Travel the World on $10 a Day!' – make travel your LIFE.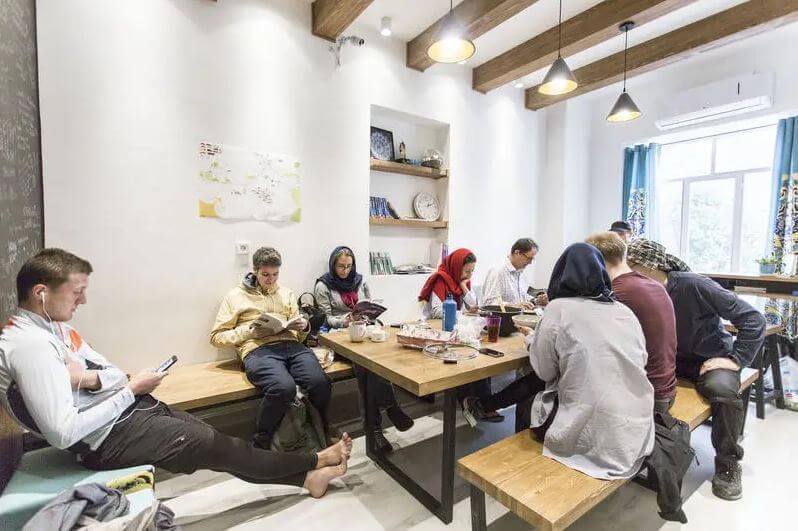 Free breakfast
Free tea and coffee
Incredible location
Outdoor terrace
Let's begin our list of the best hostels in Iran with our overall favourite. We don't think you'll find anywhere better than this in Iran. Heritage House is the definitive place to stay in Tehran. There's also free breakfast (you'll be sick of hearing that by the end of this list), free tea and coffee (that too), and maps to help you explore. (Yes, Iranians just love giving you stuff for free). Chill out on the outdoor terrace after a busy day of discovering the capital Tehran!
Traditional family home
Self-service kitchen
Balcony, yard, and roof hangouts
Iranian hospitality
For our favourite cheap hostel in Iran, it's off to Isfahan/Esfehan. Pava Hostel means you can get a low price without compromising on the quality and hospitality of your accommodation. This family-run Iranian hostel does a great job of providing you with that world-famous hospitality, while still respecting your privacy and letting you get on with your own thing. If you want to meet other travellers, there are three outdoor hangouts that you're welcome to use! And to keep costs down even further, why not prepare a meal in the self-service kitchen?!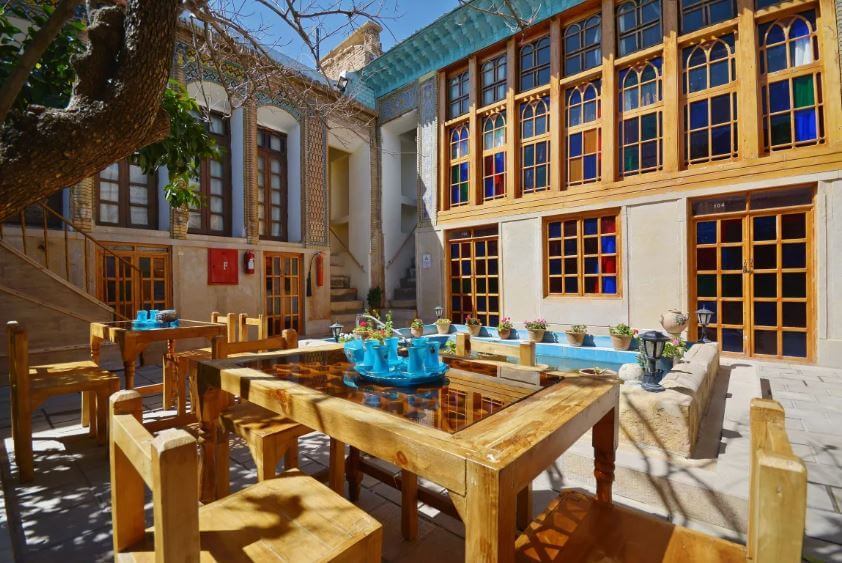 Free breakfast
Sociable garden
Board Games
Free tea, coffee, snacks, and fruit
Lots of backpackers in Iran travel alone but want to make friends and kick back when they reach their hostel. And there are few better places for that than Taha Boutique Hostel in Shiraz. After a long journey to the city, or just a busy day of sightseeing, come back to the sociable garden here, to enjoy the warm night air, sounds of the city, and company of fellow travellers. Take out a board game and enjoy it with the free snacks, fruit and hot drinks on offer!
What is the One Item Every Traveller NEEDS???
There is one item every traveller NEEDS. Some travellers don't even know they need it, but those travellers need it more than anyone.
What is this forgotten essential of the backpacker-life? SPOILERS! Guess you'll just have to click the button to find out. 😉
Find Out What It Is!
No trip to Iran is complete without visiting its stunning capital city, Tehran. It may seem a bit intimidating and chaotic at first, but stick with it. You can even find places to relax, like traditional teahouses, cool cafes, and tranquil gardens! It's also where Iran's top museums are located, and the assault on the senses that is the Grand Bazaar. And when it all gets too much, just head out for a hike to the surrounding mountains! Check out the best hostels in Tehran below.
One of the best hostels in Iran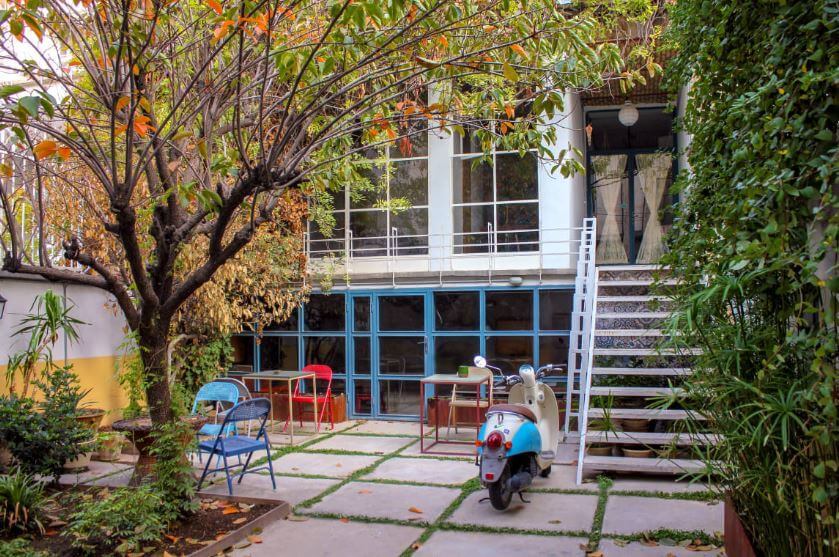 Free breakfast
Free laundry
Fully equipped kitchen
Speciality coffee
Yes, we know that the best hostel in Iran was in Tehran, but there are so many good options, we thought you'd like to see another! Kargadan Boutique Hostel has a near-perfect score on Hostelworld and it's not hard to see why. The colourful Iranian hostel comes with a fully equipped kitchen, as well as free speciality coffee and breakfast. Everything at this hostel is hand-made by the brother and sister team who run it – even the comfy beds! If you've been travelling for a long time, you're welcome to clean your clothes for free too.
One of the top cheap hostels in Iran
Free breakfast
Awesome location
Outdoor Terrace
International vibe
One of the great things about Tehran is that you don't need to spend a lot of money to get a great hostel experience. Backpackers in Iran's Seven Hostel will be treated to a free breakfast (are you bored of hearing this yet?), a central location, and a cool outdoor terrace where you can chill out with other visitors from around the world!
An amazing hostel in Iran for solo travellers
Central location
Large relaxing garden
Free breakfast
Great for groups!
It's rare that you'll find a hostel in Iran that's not suited to solo travellers, as your hosts will welcome you with open arms, ply you with free things, and make sure you're going safely on your way when you leave! However, some just have that extra something that really fits with the solo travel lifestyle. With all of Tehran's top tourist destinations right on your doorstep, you won't have far to go to explore before coming back and chilling out in the huge garden. Travelling with your mate? This is good for groups too!
Up there with the best hostels in Iran for digital nomads
Internet Cafe
Board Games
Free breakfast
Cosy and quiet
When you travel as a digital nomad, you need to get the balance right between a place that's fun but you can also get your head down and work. And of course it has to be secure for when you're out exploring the city so you know your trusty Mac is safe from harm. Well, this Iranian hostel offers security lockers so your laptop and any other expensive equipment is under lock and key when you're not there. There's also a cafe where you can find a cosy and quiet spot and use the free wi-fi.
You can even work alongside your free breakfast. Just don't spill coffee and crumbs on your keys! Oh, note that the Iranian authorities do monitor and restrict internet usage but our Iran Backpacking guide will tell you have to deal with this.
A fun and stylish Iranian hostel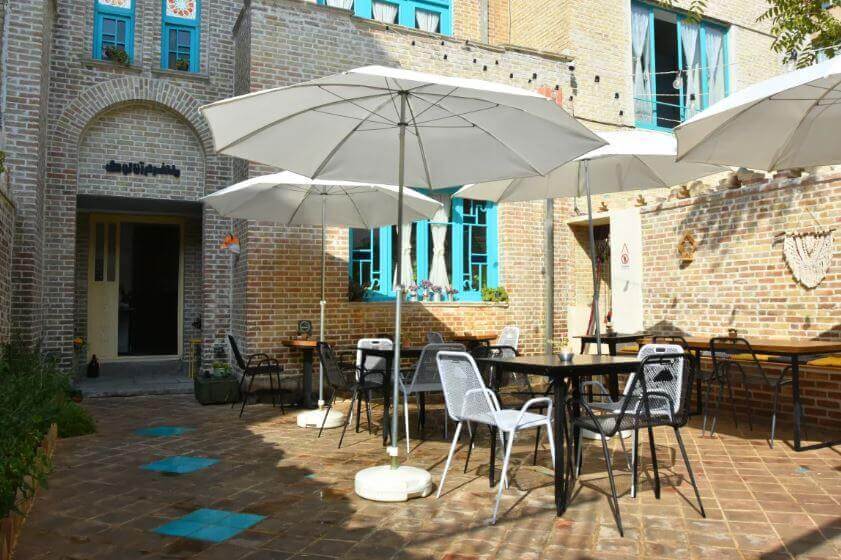 Next to Tehran's main street
Café on site
Plastic free
Outdoor Terrace
Our last top hostel in Tehran is Zee Hostel. Another near-perfect score on Hostelworld means you don't just have to take our word for it that it's one of the best hostels in Iran! This super-stylish property has a number of top sites on its doorstep, including the Golestan Palace, the Grand Bazaar, and several museums. One of the best things about this Iranian hostel is that it's plastic-free (tired of free things yet?!). We believe that eco-friendly tour operators deserve some love and recognition.
Is This the Best Backpack EVER???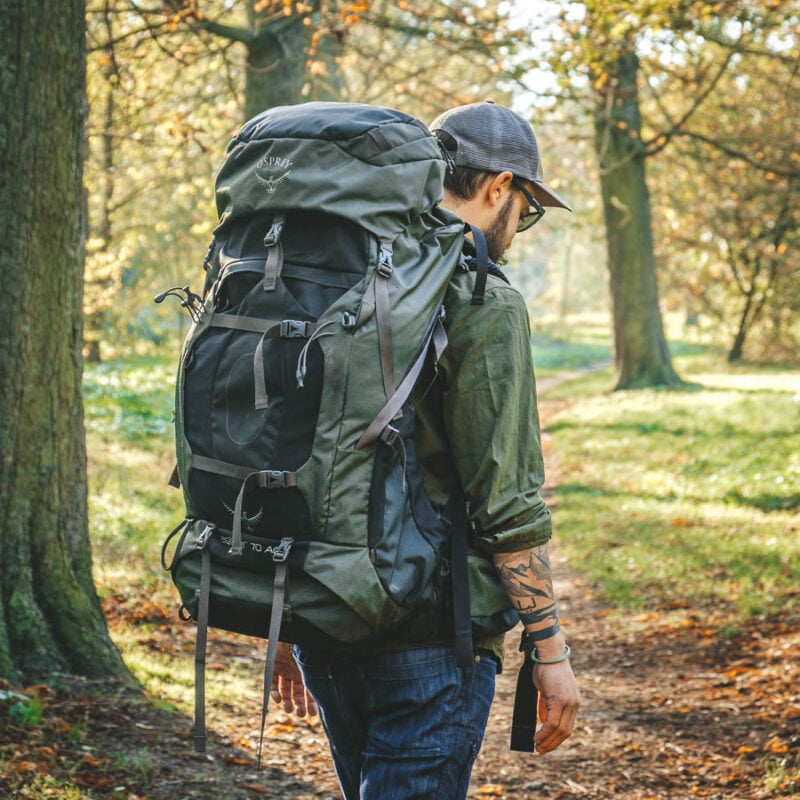 When you're looking for places to stay in Iran, Kashan offers some of the best traditional accommodation in the country! Yep, that means welcoming hospitality set around relaxing courtyards, with lots of help if needed to explore the surrounding sites. And the city itself isn't bad – it's got a UNESCO World Heritage site and a glut of architectural gems.
One of the top historic hostels in Iran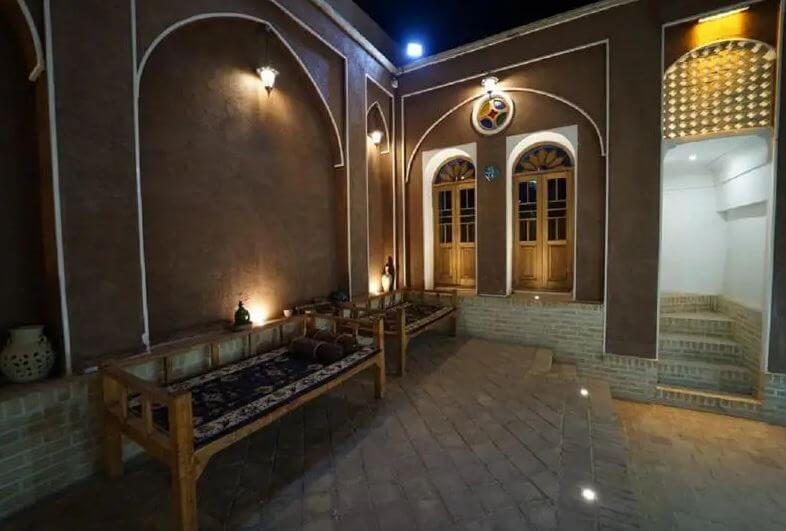 Beautiful central courtyard
Free breakfast
Top location
Regular events
You've probably guessed by now that hostels in Iran aren't usually in a building with no character or presence. In fact, some of these are more suited to being luxury hotels! You can ponder all that as you chill out in the courtyard of one of the top youth hostels in Iran – San Historical Hostel. There are always tours on offer here, including visits to Abyane, the desert, and just simple tours around the city! Start your day with a free breakfast before taking part, or just exploring the city under your own steam!
A legendary cheap hostel in Iran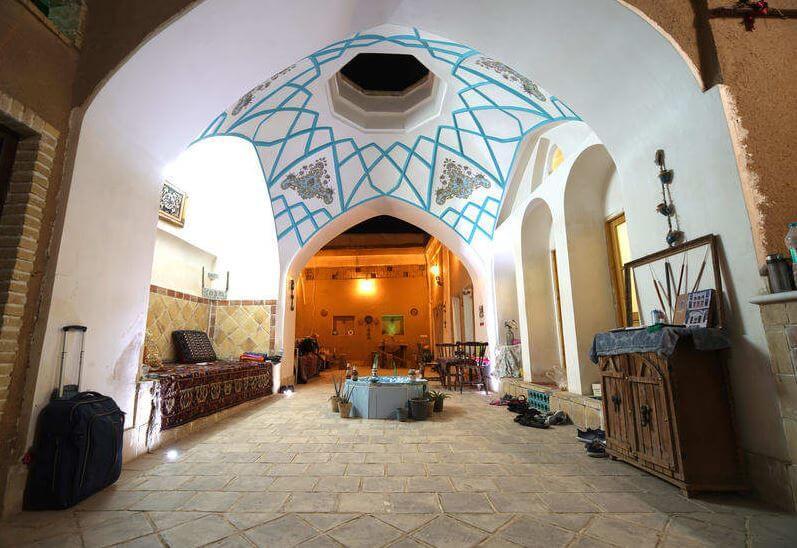 Experience Iranian life
Breakfast included
Jobs Board
Book exchange
You'll find one of the most popular traditional hostels in Iran in Kashan. And the best thing about it? The price! Keep your costs down even more by using the large kitchen and taking advantage of the free breakfast each day during your stay. Of course, anyone can enjoy Hostel Green House, but it's especially useful if you're planning a long-term stay in Iran.
For those who are considering working in Iran, there's a helpful jobs board! If those jobs are in Kashan, there's a chance you'll be able to walk from there – the location is near everything!
A great hostel in Iran for digital nomads
Museum and hostel all in one
Top location
Small and comfy
Hammocks!
One of the more unique hostels in Iran, this is not just a hostel, it's a museum! For puppets? Yes, puppets! It's small and comfy, but that'll suit digital nomads perfectly. There's still a friendly atmosphere, but you won't be distracted by huge amounts of people making unnecessary noise! Take your laptop and work on your latest piece in a hammock, before taking a break and catching a puppet show! When you've closed your laptop for the day, head out to nearby attractions and places to eat!
One of the best hostels to experience the desert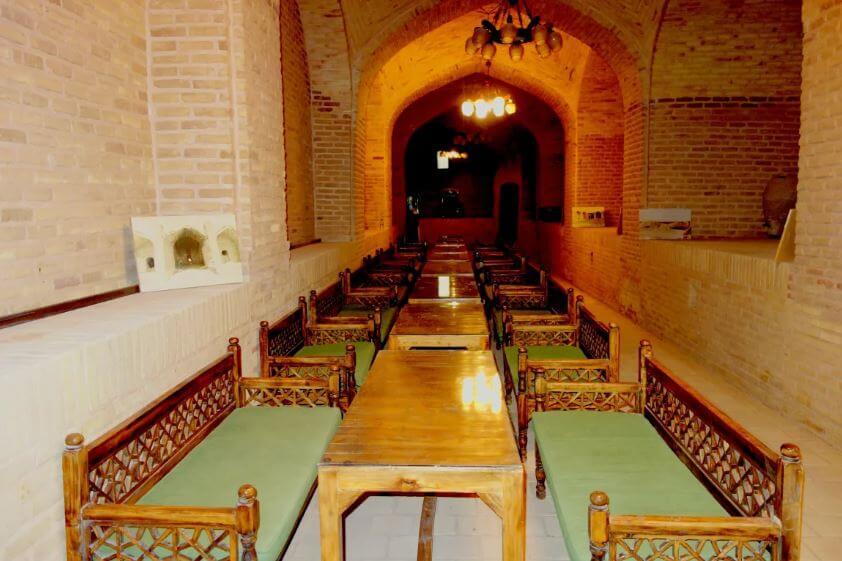 Free breakfast
Unforgettable experience
See millions of stars
Campfire!
Yes, we're guilty. We cheated a little bit with this one! However, we're pretty certain that if you can tick off a bucket list activity like camping in the desert on a budget, you're willing to take a break for hostels for just one night! Being under a blanket of a million stars around a campfire is almost certain to be one of the most everlasting memories you get from a trip to Iran.
That almost makes it not worth mentioning the free breakfast! You'll also come face to face with camels… just make sure you're ready for them to spit!
Yazd is without any doubt one of the top places on any Iran itinerary. The desert city has history running through its veins, and you'll love discovering its narrow and atmospheric alleyways. Spend a few days in this timeless city exploring the ancient side streets and ducking into the plethora of teahouses in this charming old city!
Another of the best hostels in Iran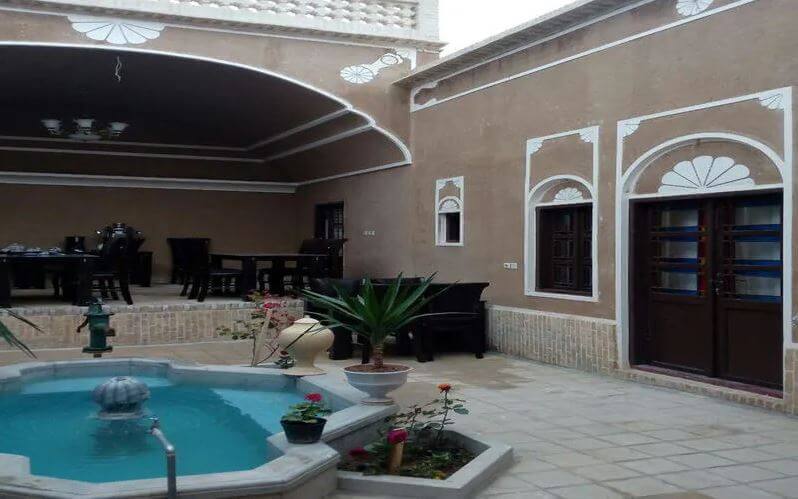 Nice roof and garden
In the heart of Yazd
Free breakfast
Friendly atmosphere
Yazd is a city with many great places to stay, and a few of the best hostels in Iran are situated here. Right in the centre, you'll find Star Hotel (don't be fooled by the name, it has dorms and a common area but no actual stars!) The dorm rooms are incredibly cheap, and if you do want your own space, a private room won't set you back too much. You can chill either in either the central courtyard, on the roof, or in the garden.
.One of the top cheap hostels in Iran
Free breakfast and lunch
Awesome location
Rooftop views
Warm Iranian hospitality
Not only is this the cheapest hostel in Yazd, but one of the cheapest hostels in Iran! For a pittance, you'll still be treated like family when you arrive, with warm Iranian hospitality demonstrated in the hostel's offer of free breakfast and lunch! Right in the centre of Yazd, you'll be treated to awesome views from the rooftop. So, make sure you take your camera up there! Travellers who have their own transport will be pleased to know that Wheat Traveler House offers private parking on-site.
A top hostel in Iran to relax
Right in the historic centre
Set around a yard
Western and Iranian toilets
Postal service
Backpackers in Iran will love this small hostel just a stone's throw from the Jame Mosque which is one of the city's key attractions. Chill out in the courtyard and see if you can spot the goldfish in the pond or for a better view of the city and dessert beyond, head up to the rooftop terrace. Want to send postcards to your family and friends? Well there's a postal service here, so leave them here safe in the knowledge that they'll arrive home before you do! Probably…
A favourite Iranian hostel for solo travellers
Hang out area
Outdoor Terrace
Air conditioning
Breakfast included
Last but not least, let us take you to Seven Hostel in Yazd. We've already included the Tehran branch in our article, so if you've stayed there you have a good idea of what to expect at there hostel in Yazd. If you don't let us remind you that breakfast is included – obviously! As well as being great for solo travellers, there is a range of budget private rooms for up to 5 people here too!
Tehran may be the capital, but Shiraz is undoubtedly Iran's cultural centre. It's the literary centre of Iran, where many of Iran's great poets were inspired. Mosques, gardens, and incredible Islamic architecture make this a must-visit destination. And you can't miss the nearby Persepolis either! Even if you don't know much about Iran, you're bound to know about this city's most famous export: Shiraz wine!
One of the best hostels in Iran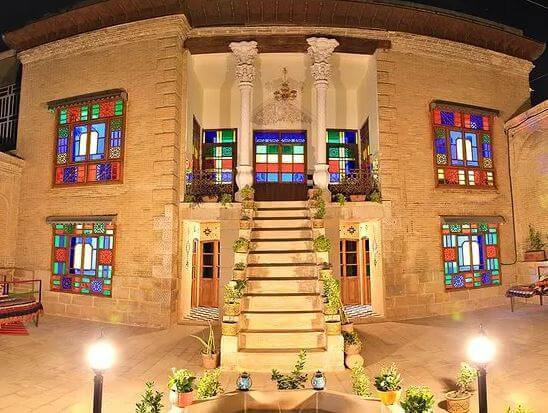 Air conditioning
Free breakfast
Currency exchange
Travel desk
You might think it hard for a hostel to live up to the magnificent outward appearance of Sirah traditional house, but you'd be wrong! That fountain and the stained glass windows are just the beginning of an awesome stay in Shiraz. Although you'll be treated to a complimentary breakfast, there's also a fully equipped kitchen where you can prepare your own meals. There is a travel desk and a currency exchange too. Visit our Iran backpacking guide post for more details about changing money in Iran.
A top cheap hostel in Iran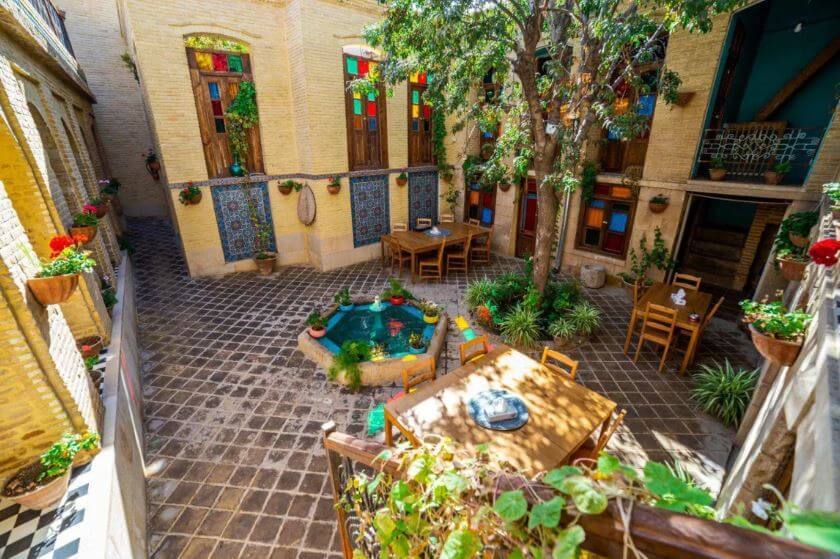 Great location
Stained glass
Group tours to Persepolis
Outdoor Terrace
Want to stay in a traditional Iranian house? Then BB Hostel is your chance to do that. It's been converted into a hostel, but you can make use of an outdoor terrace, peer out through pretty stained glass, and sit out in the cute courtyard! It's a good option for digital nomads too. Just sit up at the rooftop cafe and escape from the hustle and bustle of Shiraz. Of course, taking that in without a computer to distract you is arguably even better!
Want to visit nearby Persepolis? BB Hostel offers a trip there too, taking the stress of planning away from you!
A great Iranian hostel for couples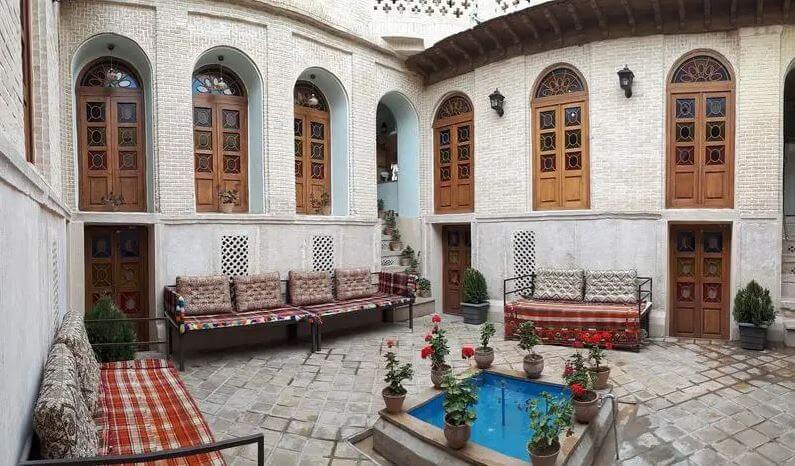 Free breakfast
Money exchange
Great location
Romantic underground rooms
If you're travelling with your other half, you are kind of spoiled for choice when it comes to Iranian hostels. Lucky you! However, some just stand head and shoulders above the rest. With romantic underground cave style double rooms, Sepehri Traditional House must be on your itinerary if you want to surprise and delight the one you love! If the beautiful rooms don't do it, the free breakfast and tours to awesome nearby places certainly should!
Note, if you are planning a romantic stay here or anywhere in Iran, remember that pre-marital sex and same-sex relations are illegal. Bear this in mind when making room reservations.
A great youth hostel in Iran for solo travellers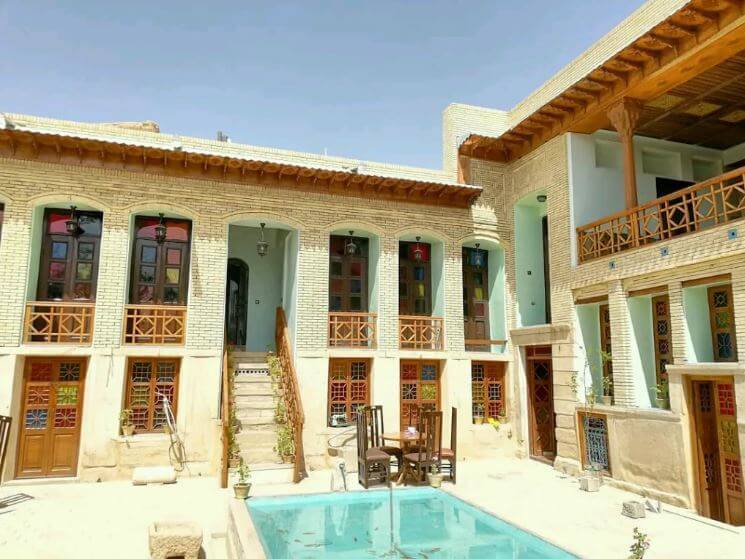 Free tea!
Fully equipped kitchen
Laundry service
Chilled out courtyard
We've seen the best hostel in Shiraz for couples, now let's have a look at one for solo travellers. The highlight of Sohrab Hostel is that there's a big gathering space and a large courtyard – both perfect if you're looking to strike up a conversation with fellow travellers! In addition to that, you'll be treated to a free breakfast in the morning, and free tea whenever you like! There's also a laundry service, so those clothes that you've had one for weeks can be treated to a little TLC of their own!
An example of a luxury Iranian hostel
BBQ facilities
Cosy rooftop
Breakfast included
Tours available
Let's close off the best hostels in Shiraz with a luxury offering! Just look at how pretty and opulent Homayouni Hostel is in the photos on this listing! And if you're worried that it's style over substance – it's not. It has the reviews on Hostelworld to back it up too!
The beautiful courtyard is a lovely place to chill out with fellow travellers, and gatherings are often made even better by a BBQ hosted by your friendly hosts! If you're worried about getting to your next destination, the friendly English-speaking staff can help you sort out transport to the airport!

Unlock the The Broke Backpacker's GREATEST Travel Secrets!
You pop your email here, and we promise to send you only travel content that's actually relevant — sounds like a pretty good deal to us!
The capital of Ancient Persia, Isfahan is not quite at the level of its glory days of the 17th century. You can still see that beauty though in its mosques, squares, and gardens. And like pretty much everywhere on our list, the locals will welcome you like old friends. What's not to love?!
One of the top rated hostels in Iran
Lovely living room
Cooking class available
Food tours
Friendly and familial atmosphere
You'd think this far down the list, we might have started running out of incredible Iranian hostels. Not a chance! It's safe to say Anar Guesthouse Isfahan is one of the best overall hostels in Iran! Especially if you're a foodie! Not only can you learn to make traditional dishes like Ghormeh Sabzi at a Persian cooking class, but you can go on a food tour to the nearby markets too! When it comes to an authentic Iranian welcome, this hostel goes above and beyond. The family who own it says you'll be invited along to family parties and weddings!
A recommended cheap hostel in Iran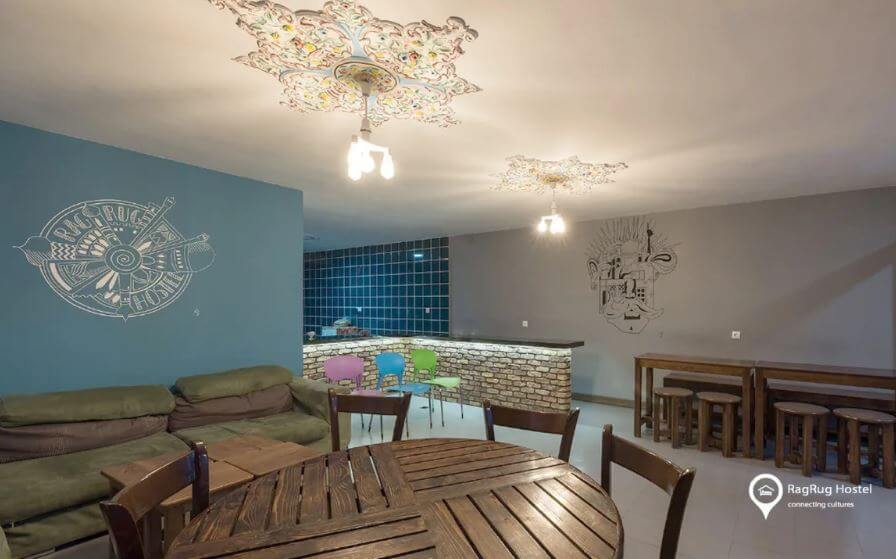 Plant-filled yard
24-hour reception
Rooftop terrace
Panoramic views
When you take a closer look at Ragrug Hostel, you'll probably do a double-take when you see the price. But one of the cheapest hostels in Iran certainly doesn't disappoint when it comes to things to do here. Meet other travellers and chill out in the plant-filled yard, or enjoy panoramic views of Eshafan from the roof terrace! And if in doubt about its suitability for solo travellers, just take a look at the owner's past. He's travelled extensively, and has created a hostel for travellers by travellers!
A top hostel for digital nomads in Iran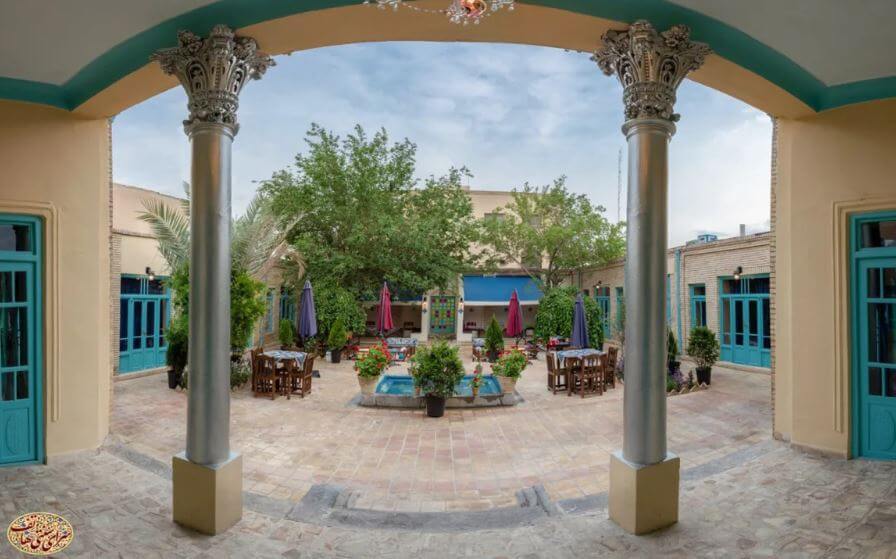 Historic house
Free walking tours
Breakfast included
Board games
Let's close our list of the best hostels in Iran with a hotspot for digital nomads (named after Iran's greatest mystical poet…)! Charge your laptop overnight then head to the courtyard for a free breakfast and do a couple of hours work in peaceful and sunny surroundings.
Later on, take part in a free walking tour offered by the hostel, which will take you to all of the nearby attractions in Isfahan, before settling down to a board game on your return! It's not only a great spot for digital nomads, but history buffs will love this Iranian hostel too! The traditional hostel has been restored by the city's cultural heritage organisation!
Before You Book Your Hostel in Iran
You may well be wondering how to stay safe in Iran or want some general facts and figures about this Middle Eastern country. We have written extensively about traveling in, and staying safe in Iran, in other posts on the site. However, to summarise the MUST KNOW information, please remember the following;
Iran is subject to severe financial sanctions and bank and credit cards will not work in the country at all. You need to bring all the money you need for your trip in cash. We suggest Euro's or failing this, US Dollars.
Iran is subject to Sharia Law. Alcohol, pre-marital sex, same sex relations, & blasphemy are illegal and subject to capital punishment.
Dress modestly. Men should cover their shoulders and knees. Women should wear long, loose fitting clothes and cover their hair at all times. Have a hijab ready before you even board the flight.
Map of Where to Stay in Iran
What to Pack for your Iranian Hostel
Pants, socks, underwear, soap?! Take it from us, packing for a hostel stay is not always quite as straight forward as it seems. Working out what to bring and what to leave at home is an art we have perfected over many years.
Check out our definitive Hostel Packing list for our top packing tips!
Why You Should Travel to Iran
So, that concludes our list of the best hostels in Iran. Whether you want to explore Iran's history and culture in Shiraz, go shopping at the bazaars of Tehran, or head out into the desert from Kashan, all of that and more awaits you. And even better, there's an Iranian hostel for you too!
Staying in hostels is such a great way to see a new country. It enables you to save your money on accommodation for having proper memorable experiences while making new friends from around the world at the same time.
If you still can't make your mind up on where to stay in Iran, go for our favourite hostel – Tehran Heritage Hostel. It's the best place to see the country's bustling capital from, before continuing your adventure! However, wherever you pick on our list, you're sure to have a fun and memorable stay!
After reading our extensive list, we're sure you'll now know exactly where to stay in Iran. So, our work here is done.
Do you own or run a kick-ass hostel? Want to be featured on this list? Get in touch at [email protected]
Travel Insurance for Iran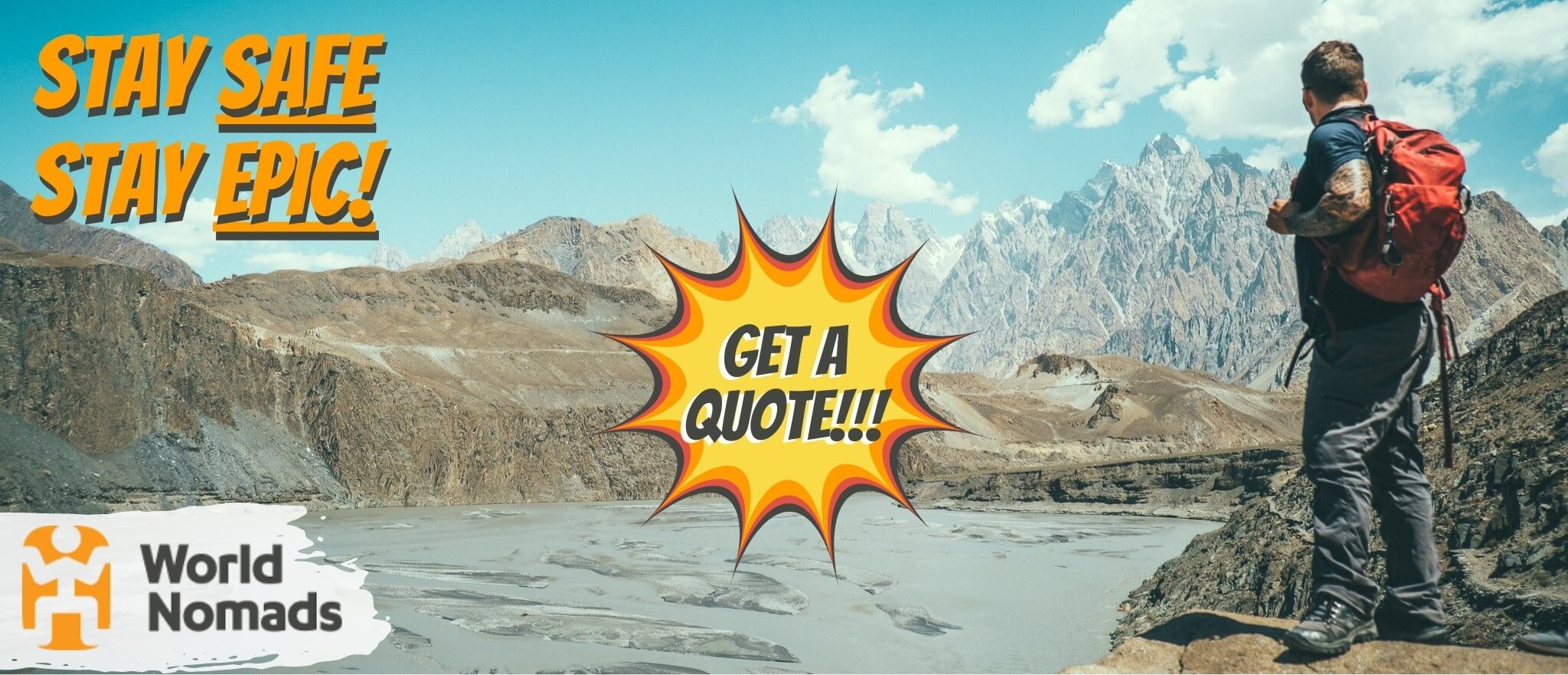 It's good to get lost sometimes, but it's also good not to get too lost. There are people that want you home in one piece.
There's one travel insurance provider The Broke Backpacker trusts for all his wildest shenanigans… World Nomads!
Click the button below to get a quote on your insurance or read our in-depth review of World Nomads' coverage. And then… let the shenanigans begin. 😉
---
Thanks for reading – that was fun! 😀
We bring you epic FREE content!
Find out how YOU can help support us.
We're a big site with a big team and this job isn't always easy. But we do it because we love it – we love providing epic and free content. We love the knowledge that our content keeps you adventuring. We don't ask for money, but if you'd like to find out how you can help the site in more organic ways, click the button below.
Thank you for your support 🙂
---
Bye for now, but not forever!
If you want MORE top-tier Broke Backpacker content like this, then sign up for our weekly newsletter below to get the latest and greatest!
And for transparency's sake, please know that some of the links in our content are affiliate links. That means that if you book your accommodation, buy your gear, or sort your insurance through our link, we earn a small commission (at no extra cost to you). That said, we only link to the gear we trust and never recommend services we don't believe are up to scratch. Again, thank you!