Note: This was originally published on February 10th, 2017
A year ago, four months into my solo adventure attempt to cross the world from England to Papua New Guinea, I left Europe and hitchhiked into Iran.
I remember getting dropped off outside the historical city of Tabriz, my frozen breath clouding my vision as I stomped through knee deep snow, my thumb out, attempting to catch another ride to Tehran.
It was absolutely freezing.
I was truly unsure what to expect from Iran. I had wanted to visit since I was a kid but it had been impossible on account of my British passport (Brits, Americans and Canadians can only travel in Iran on an organised tour).
Citing my Irish heritage, I had spent six months going backwards and forwards from London to the Irish embassy. I had produced birth certificates of grandparents long dead, signed a hundred and one forms and, finally, after being rejected twice in a row simply explained my position.
"Look, I don't want to move to Ireland and live off the benefits system, I just want to go to Iran!"
To my surprise and joy, I was granted a shiny green Irish passport in the eleventh hour and Iran was finally open to me.
I spent an uncomfortable couple of days Couchsurfing with a religious nut, the only one I was to meet in my entire time in the country, before hitting the road again and hitching onwards to Tehran.
Here I was met by two young Iranian lads who pumped me full of speed and took me on a whirlwind tour of the city by car, weaving and squeezing through the most impossible of gaps in the hectic traffic.
Later that night, buzzing gently beneath my sleeping bag, I switched on my VPN and turned to Tinder, I found I had a match – Nina. After a couple of lines of conversation, we arranged to meet up the next day.
We chatted for ten hours or more, the day slipping away until the time came to say goodbye.
I left, hitching towards Kurdistan through deep snow before deciding I wanted to see her again and doing a u-Turn.
A few days later and we met up again, we had a lot of problems hanging out together as we weren't married and so we went on a quest to get a temporarily Islamic marriage from a progressive Mullah so that we could travel around Iran without any problems from the police…
We hitchhiked 3000km across Iran, Nina leaving her seven year dentistry course even though she had less than a year to go.
We camped out on the rainbow island of Hormuz and chatted about meeting up further along the road. I fell completely head over heels in love with her.
And then, I left.
I pushed on to Pakistan, I hiked deep into the Himalayas, cutting a path through waist deep snow and camping out in the shadow of Nanga Parbat, the ninth highest mountain in the world.
I crossed from Pakistan to India.
I met my brother and we took to the road, driving a battered multi-coloured rickshaw across a subcontinent.
And I missed her.
Somehow, something along the way had changed.
I had spent most of my travels in countries off the beaten track and although I loved this I was looking forward to breaking through to South East Asia towards the end of the year where I hoped to get stuck into the hostel lifestyle and to meet many backpacking babes.
And yet, I knew that it paled in comparison to spending time with somebody who I had a real connection with.
I called her, we talked, I booked her a flight… I then almost instantly got myself arrested because I'm poor at planning.
A couple of days later and we were together again, driving through the hectic streets of Delhi in my piece-of-shit rickshaw.
The spark, the connection, the adventure – it was stronger than ever.
We bumbled around India, heading deep into The Indian Himalayas with some Indian friends and tripping balls beneath the stars.
I explained the situation to her, I told her that funds were tight but if she was down with hitchhiking, with camping, with helping me launch some online business ventures, we could make it work.
And then her Mum flew off the handle.
Nina had spent seven years training to be a dentist in The Philippines, she had just six months left of her residency course in Iran and then she could practise dentistry and make a fortune.
When Nina's Mum finally found out that she had dropped out to go hitchhiking around Iran with a backpacker, she did what any Mum would do, she went ballistic.
Faced with an ultimatum, we did a U-turn and crossed from India back into Pakistan where we spent six weeks exploring and planning what the heck we were going to say to Nina's mum.
Finally, with our story in place, we flew to Tehran and I met with the family.
Nina's Dad rushed to meet us and to my surprise attempted to pick me up and swing me round. I felt instantly welcome as we all crammed into the family car and took to the manic streets of Tehran once more.
A few days passed and the dust settled as I got to know the family and feasted upon endless plates of chicken wings and posh chocolates.
The whole of Nina's family speak decent English and are some of the most liberal people I have ever met. We chatted late into the night and I felt properly welcomed, it was nice to have a base for a little while.
One afternoon, Nina's parents sat me down and quizzed me on my prospects, making it clear that if I was to take Nina around the world on far-flung adventures that they expected me to provide her with a good quality of living.
I didn't mention the blog, instead focussing on the other online ventures I am in the process of getting off the ground.
Finally, a date was agreed. It seemed me and Nina were to have a second, much larger, Persian wedding in Iran.
Nina's mum likes gold… and flowers… and pearls… and more gold. It was therefore, to my dismay, decreed that we would be having an insanely luxurious Persian wedding.
My head spun. Luckily, Nina stepped in and convinced her mother to keep it small – only about forty five people were invited and I was to be the only non-Persian.
The day came.
I tried on a suit for the first time in ten years. Nina went to get her hair and makeup done.
I sat on the balcony with a cheeky smoke, wrestling with pre-wedding nerves.
I mean, I hadn't exactly expected to get married… Certainly not twice in one year. Then again, I had not expected to convert to Shia Islam either but I had done that just a few days before; it is impossible for a none-Muslim to marry an Iranian girl so, despite the fact that neither Nina nor her family are religious, I had headed on down to a mosque, repeated lines after a dude with a mighty fine beard and taken Reza as my Islamic name.
Will Reza Hatton… Kind of has a ring to it.
The call came and I strode out into the decadently decorated living room; it was to be a home wedding.
I headed downstairs and Nina's dad threw me the keys to his car and instructed me to go and collect Nina. I nudged my way cautiously into the traffic and headed downtown to collect my bride-to-be.
Standing on the sidewalk I spotted an Iranian barbie wearing a flowing blue dress, diamonds flashing in her hair, heavy makeup accentuating her eyes and lips.
She waved at me.
Holy shit… Could that be? Surely not?
Nina looked like a totally different person. She is a beautiful girl, her hair is normally bright blue or pink or purple, she wears trekking trousers and tank tops more than she does glamorous dresses.
She got in the car, we looked at each other and both burst out laughing.
"I told them to put only a little makeup on, I didn't get to see it till it was too late"
I headed into the traffic again, picking up speed and getting caught by a speeding camera (who knew they had those in Tehran!?) on the way home.
Nina's Mum hurtled towards us – "No, no, no, we are not ready yet, go and drive around"
I drove us round the block and parked the car, we sat on a wall eating kebabs, Nina in her princess dress, me in a suit.
The whole thing was utterly surreal.
Finally the call came and we headed back to the house. Inside I could hear laughing and music, the clinking of glasses and whopping from Nina's enthusiastic sister.
We entered to cheers and handshakes, confetti and laughter. We sat upon a giant golden couch, gifts and decorations, fruits and gold, laid out in front of us.
A woman sat across from us, a Priestess of sorts and read out lines, Nina whispered the responses into my ear and I made a hash of every single one, much to the amusement of the guests.
Finally, with clapping from the crowd, I gathered that we were married once more…
I reached into my jacket and pulled out the ring given to my mother upon the day of my birth, my Mum had sent it over specially.
I kissed her, now there were no barriers (besides her shitty passport) between us and endless adventures.
Guests and relations came forwards, shaking hands and giving gifts – we quickly collected a small pile of solid gold coins, the traditional Persian wedding gift.
The party got underway and liquid refreshment was to be had by the younger members of the group upon the balcony… Almost instantly one of Nina's louder cousins was hammered, leaning upon an ancient auntie and dancing to the tunes of the DJ.
We ducked and dived, dancing to music I could barely understand, it was an evening to remember…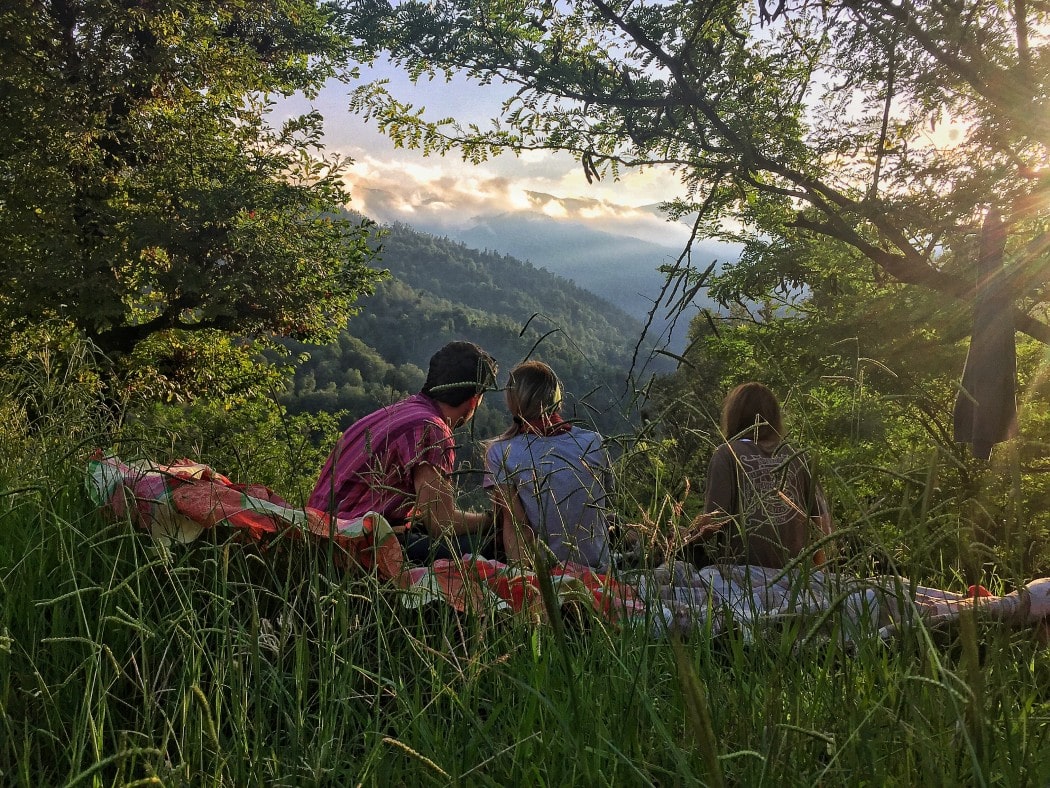 Meeting Nina and marrying her, twice, was an unexpected development in 2016.
The chance of us meeting, of us travelling the world together, were slim at best and yet it had somehow presented itself. Faced with an opportunity to do something I had always wanted to do, to share my adventures with somebody as passionate about travel as myself, I felt I had to grab it by the horns.
I believe in forging your own destiny, in taking chances and in very much living for the moment.
2017 is going to be an exciting year for me and Nina as we battle complicated visa issues, launching multiple new businesses (things are off to a good start) and travelling in some of the world's last backpacker frontiers…
To the wonderful people who answered my drunken snapchat asking what to do with words of encouragement, you all rock, thank you!
*Nina's name was originally penned as Esme to protect her identity. Her real name is Nina.
---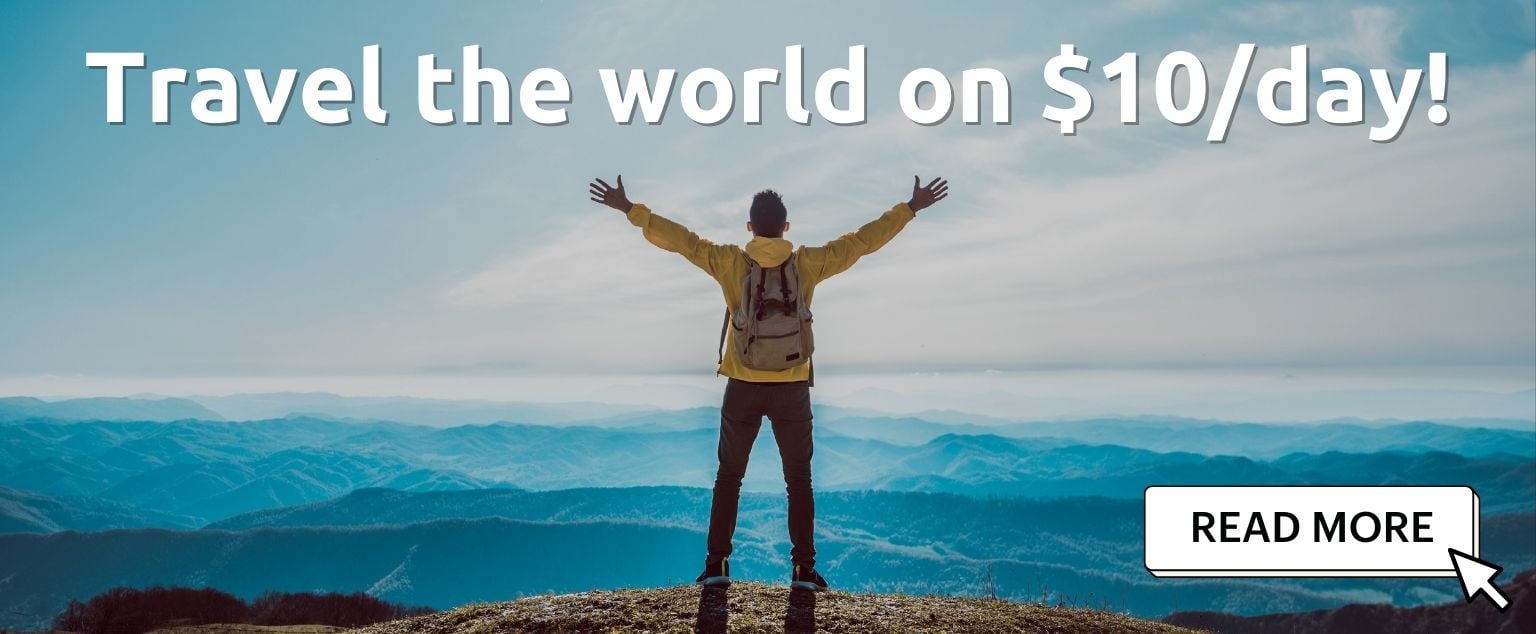 And for transparency's sake, please know that some of the links in our content are affiliate links. That means that if you book your accommodation, buy your gear, or sort your insurance through our link, we earn a small commission (at no extra cost to you). That said, we only link to the gear we trust and never recommend services we don't believe are up to scratch. Again, thank you!