Why go Backpacking in Afghanistan?
Back in the 1960s and early 70s, Afghanistan was a very popular tourist destination. It was an important stop along the "Hippy Trail". The OG vagabonds all agreed that the hashish here was some of the tastiest in the world, and the people were some of the friendliest and most laid back.
It's almost like Afghanistan went into hiding within the collective consciousness, however, it still inspires the most daring of modern-day dirtbag-types to come and say hello. There really is just something about this place that draws a certain kind of traveller in.
That something starts with the locals. If you have travelled in Pakistan, Iran, or anywhere else equally far off the beaten path, you will be familiar with the overwhelming hospitality. Even so, nothing is quite on the level of Afghanistan. The people here are bursting to show you the best of their country!
If you're looking for faraway peaks to bag, Afghanistan boasts some of the best! Where the Hindu Kush, Karakoram, and Pamir mountains meet, you get the Pamir Knot. This intoxicating spread of snow caps has long attracted trekkers seeking the best. Amongst the mountains are incredible lakes – such as the lapis lazuli wonder in Band-e-Amir National Park.
And the food! Famous for its pomegranates and apricots, Afghanistan's food is a delight to the senses. It smells like family and tastes like the perfect balance of sweet, spice, and everything nice.
Backpacking Afghanistan pushes you to your limits – as the best travelling does. It is a country that dances to the call of sonorous prayers and lilting rababs. Thousands of years of history continue to fill these mountains with mystique.
For those willing to plan their journey, keep their wits about them, and their mind open, Afghanistan promises the adventure of a lifetime.
Until you are up close to the motorbikes and markets, until you are chatting with the people that live here, you can't make a proper conclusion about the country. The narratives of good and evil don't always neatly fit over any country – let alone one as complex as Afghanistan.
The contrast between each city is stark. One minute it's hot chai in the mountains and watching buzkashi and the next it's leaving the house in a full niqab. Always, there is life.
My heart ached almost daily in Afghanistan. Sometimes it ached with joy! I was shown kindness like never before, and I made some friends for life here.
And on other days, when I saw the remanents of war or heard some of my friends' stories, my heart ached with sadness. This is a beautiful and complex country, and I truly believe it had a defining influence on who I am today.
Wakhan Corridor Trekking
My first trip to Afghanistan began in the Wakhan Corridor. The Wakhan Corridor is incredibly isolated from the rest of Afghanistan; it's only possible to reach there via a land border crossing from Tajikistan. That is because there are no public flights there and land travel via mainland Afghanistan is extremely dangerous. Therefore, any trip here would be its own separate journey, beginning in Tajikistan.
When you hear of rumours of people that never knew the Taliban invaded Afghanistan, these were those people. It is an isolated part of the world that encourages you to put away your phone and watch the sky.
The best place to go trekking in Afghanistan is in the part of the Wakhan Corridor known as the Roof of the World. This is where three great mountain regions converge: the Pamir, the Karakoram, and the Hindu Kush.
While tourism is slowly increasing in the region, just be mindful of your impact on the area. This includes being sensitive in the way that you photograph people. It is normally ok for you to take a photo of a woman here, but make sure you get her permission first. In other parts of Afghanistan, it is taboo to take a photo of a woman.
It's all about being a responsible traveller. And when it's just you and your trusty donkey amigo wandering the eights of the Roof of the World, you'll be inspired to be just that little bit more mindful!
I had such an incredible time in the Wakhan Corridor. Walking alone with my donkey compadre, Merzouka, was a profound reset that made me see the beauty in the world again. One moment, we would be walking side by side through untouched landscapes, and the next, Merzouka would bound ahead for a quick snack break on the grass while he waited for me to catch up. Truly, he was a hungry bastard.
The trekking was obviously a mind-blowing highlight, but as always in Afghanistan, it was the people that truly made it for me.
Every time I saw a person, there was a warm welcome and lots of smiles! There were, of course, many questions and a lot of miming as I tried to answer. But here I was, just a girl and her donkey, and I was at home.
Highlights:
The scenery, man. The fucking scenery. This is the some of the most unspoilt, beautiful mountains that you can possibly find.
I honestly felt like I was looking at a painting sometimes.
The friendly Wakhi and Kyrgyz nomads.
A good cup of salty milk tea made from yak milk.
You and your donkey can disappear from the rest of the world here for a while.
The Grand Tour of Afghanistan
Route: Kabul -> Bamiyan -> Mazar-i-Sharif -> Herat -> Kandahar
The second time I visited Afghanistan, I was here longer. I did a kind of loop that let me see a good slice of Afghanistan's more typical points of interest. The diversity is on full display, and I left with a full, humbled heart.
One of my favourite things about Afghanistan is that you never know what the next day will bring. There are so many different cultures and so much change in the landscape! BUT you know that there will always be time for chai!

For example, Mazar-i-Sharif is predominantly Tajik, while Kandahar is mostly Pashtun. The mosques in Mazar-i-Sharif are blue, similar to those famous in Iran, and the city is also home to many other of Afghanistan's famous holy sites. This city has been spared some of the destruction of previous wars and is known to be relatively safe. Always, there is chai.
Compared with Kabul, the countryside can seem otherworldly. There are no more blast walls, no more traffic, no more crowds. Kabul has its own kind of magic though, and like anywhere, when you lean into the chaos, you come to love it! (And still, there is chai.)
Kandahar is also an (in)famous destination of drug tourism for its fabulous hashish. Back in the days of the OG hippy-trailers, it was known as 'Kandahar Jam' because the high-quality goodness was smuggled through into Nepal via cute lil jam jars.
Kandahar was the first capital of the Afghan empire, as well as the birthplace of the Taliban. It is one of the oldest known human settlements in the world! Truly, you never know what you're going to get with Afghanistan.

Highlights:
The Shrine of Hazrat Ali in Mazar-i-Sharif.
Skiing in Bamiyan.
Picnic in the park in Kandahar.
Bargain for some new clothes in the Herat market.
Once you've answered the call to adventure travel and you've taken the plunge into Afghanistan, you need to figure out where exactly you want to go.
There is a lot of diversity in this country! Compounded with it being intimidating to travel, however, it can be hard to pick which beautiful places in Afghanistan to visit – no matter how badly you are ready to backpack through the country.
Backpacking Kabul
At first glance, Kabul may be one of the most intimidating cities in the world. The chaotic traffic in combination with the concrete blast walls covering many buildings can be overwhelming at first. Think India's traffic madness with splashes of separatism and war thrown in for good measure. If you have been backpacking in India, Pakistan, or Central Asia, you may find some similarities.
But nothing quite prepares you for the sight of a prepubescent kid holding an AK-47 while women clad head to toe in blue burqas haggle for fruit.
Apart from this, there is also the fascinating juxtaposition of the ancient and the modern. You can see boutique cafes and citadel ruins. There is relics of Kabul's storied past on every street. I would advise you to sit and take a beat – this can all be a lot to take in!
However, there are plenty of chilled places in Kabul where you can find some tranquillity and local people to chat with too. Especially if you travel by Couchsurfing or become friendly with those running your guesthouse! You will find that, amongst the chaos, there are lots of lovely green spaces and people simply chilling out for a picnic.
The parks are where there's a lot of shisha smoking and board games happening. You can simply hang out as you would in any other city in the world. At a certain point, you may pinch yourself as you realise you're still in Kabul!
Chicken Street is the once-famous strip where foreigners bought their souvenirs. It still exists, but, of course, after years of very few tourists, there is a very different vibe here. Many of the guesthouses are located nearby, and you can still have a look at some beautiful carpets and other trinkets. In fact, you won't feel too much like you are on a tourist strip at all!
You must try some of the epic street food and fresh juices while you're there! Afghanistan is famous for its pomegranates, grapes, and melons. But for me, I can't get enough of their mangoes!
The Kabul Bird Market is another place I fell in love with. You can buy every type of bird here – from house pets to exotic rarities. There is a lot of noise between the calls of the birds and the haggling for prices. In between all this is the ever-present call to prayer or honking of the traffic.
I also hiked to the top of the Bibi Mahro Hill. You can see all of Kabul in its sprawling glory, and it really puts the city – and life in Afghanistan – into perspective.
We really are just little humans trying to figure it all out.
Day trips from Kabul
Panjshir Valley – A stunning natural getaway from Kabul. Go trekking, visit villages, the Massoud's Mausoleum, and see some old destroyed tanks.
Istaliff – A small town renowned for its pottery.
Paghman Valley – A village with beautiful views and cool air.
Backpacking Bamiyan
Bamiyan is the capital of the Bamiyan province in Central Afghanistan. It is an adorable town surrounded by mountains, overlooked by the remnants of the giant Buddha statues carved alongside a cliff. They were once the tallest Buddhas in the world, but they were blown up by the Taliban in 2001.
I would recommend packing some light hiking gear for a wander up through the tunnels and rooms inside the Buddha remains. There is a hidden viewing platform where you can see the view of Bamiyan from where the eyes of the Buddhas once were. It's definitely eerie to stand in the place of destruction, but the views are epic, and it's good to sit with the complexity.
You will need to buy a ticket for 300 Afghani (around $3.50 USD) to visit. This ticket includes entry to the Gholghola City ruins and Zahak ruins (red fortress).
There are quite a few English-speaking tour guides that work in the area. From history to trekking to skiing, there are guides to suit everyone! Normally, I wouldn't recommend travelling with a guide as they can colour your experiences of a place, however, I would actually recommend getting a guide here, as you get an insight into the culture that you wouldn't necessarily get from walking around on your own.
It is also very easy to hire taxis to drive you around. You can also hire cars or mountain bikes to explore Bamyan and Band-e-Amir National Park.
Afghanistan has been the meeting spot and melting pot of so many cultures over the generations, and you can see this here. Almost the entire population in Bamyan are Hazaras. Their physical attributes have been said to resemble those of Mongol descent. This is quite different from the Pashtun culture of a lot of people in Afghanistan.
This is quite interesting to the humble backpacker – people are people no matter where in the world! However, the Hazaras are one of the most oppressed ethnic groups in Afghanistan due to their Shia Islam faith. There is a long and brutal history of persecution of the Hazaras.
This sits in stark contrast to the beauty of the landscape around you. It is quite eerie, and heartbreaking, to be aware of the full scale of complexities of a country.
But that's the point of travelling; to not close your eyes. To not look away. Tourism can be dark, but sometimes it has to be.
Backpacking Herat
Herat has got to be the prettiest city in Afghanistan to visit! It's all thanks to the stunning mosques, shrines, historical sites, and the Old City Centre.
The Friday Mosque of Herat is the main attraction that lures people to Herat, and it's easy to see why. The mesmerising tile work will convince you that Islamic architecture is the most impressive architecture in the world! The only side-effect of visiting Herat is using up your camera's storage space!
Just like most cities, you have to see the bazaar to see the soul of the place. Here in Herat, you can't pass up the bazaar in the centre of the Old City. It is quite a trip for the senses here!
It actually feels more like a bazaar in Iran than in other parts of Afghanistan. You can pick up everything here from naan to kilos of raw spices, to exotic silks and skin. This is when you start to realise that national borders are somewhat arbitrary in the face of ancient historical and cultural ties.
I also explored the city and drank plenty of chai – what else would I do in Afghanistan! As far as cities go, Herat is one of the most beautiful places in Afghanistan and will continually take your breath away; it's important that you take a pause to appreciate where you are.
I went to the Musalla Minarets while I was here. These were built in 1415 and are still standing, intact, to this day. Nothing says Afghanistan like ancient ruins in the middle of a bustling city!
It is worth paying baksheesh to be allowed inside to view the stunning interior. It is indescribable to think that something so intricate and beautiful has stood the test of time.
Backpacking Mazar-i-Sharif
Besides the beautiful city itself, Mazar-i-Sharif is most well known for the number of Afghanistan's most important historical and archaeological sites dotted around the city.
Going on day trips to see the sites can be rather inexpensive and easy to arrange, even for backpackers on a budget. For example, a day trip in a taxi to Old Balh to see all the different sites will cost you $20.
Mazar-i-Sharif is a big contrast to other areas of Afghanistan, especially if you have just come from Herat. Here, you will see a lot more women just wearing a head covering, instead of a burqa. It has been known as a more liberal city in Afghanistan – as well as the home of some dope hash! 😉
The Shrine of Hazrat Ali (or the Blue Mosque) is one of the most iconic and recognizable mosques in Afghanistan. A great activity to do is people-watching in the surrounding park. This is actually something I do at busy, tourist-filled places all around the world. I marvel at the attraction in front of me, and then I marvel at the people around me.
It would be a very empty and boring world if all there was were monuments.
Backpacking Kandahar
In the 21st century, Kandahar is perhaps known for being the former de-facto capital of the Taliban, however, it really should be known for its epic history. It is one of the world's oldest human settlements!
Kandahar was once a centre of world trade, art and culture for centuries. Many ancient empires have long fought over the city. The Persians, Greeks, Ghaznavids, Genghis Khan, Timur, Mughals and Turks had all once fought hard for control of this region. You can certainly see the influence when visiting different historical sites around the city.
Kandahar is also home to one of the holiest sites in Afghanistan – the Mosque of the Cloak of Prophet Mohammed. There is definitely a spine-tingling element to holy sites. Whether or not you believe in God, you have to believe in the creativity and devotion of the followers. We make art and ritual out of thin air – it's a kind of magic.
I also went to the ruins of Old Kandahar while I was here. Alexander the Great was said to have founded this city in 330 BCE – that's a lot of footprints to have come before me! Afghanistan is a country that has not seen many days of peace in recent decades, but walking here gave me an odd sense of hope.
Many great empires came and fought here before, but the country survived. Afghanistan is known as the Graveyard of Empires. This is not a country that is easily broken. The people here are like a phoenix. Again and again, they rise from the ashes, more glorious than ever before.
Since Alexander the Great, there have been people here. In fact, even before him, there were people here. This is an ancient country. No matter what the war on terror, or the Taliban, try to throw at this country life will go on, and I find hope in that.
If you are lucky enough to touch down in Afghanistan, you want to make sure you see the best this country has to offer! Here are my top recommendations of what to do in Afghanistan when you visit!
1. Be Bedazzled By a Mosque
Afghanistan has a handful of mosques that are world-famous for their phenomenal architecture. Feast your pupils on some delicious eye candy be awe-inspired by the detailed tile work of the Blue Mosque or Friday Mosque of Herat. You can spend hours utterly mesmerized by the intricate colours and unique patterns.
This is not about being religious, necessarily, but about appreciating the artistic and architectural flair of Afghanistan's famous landmarks. These mosques are some of the most beautiful that I've seen in my travels.
2. And Indulge in the Village Life
The majority (70%+) of Afghanistan lives in rural areas. How could you really have seen Afghanistan without visiting one?
Village life is a lot more laid back and charming. The ultimate experience is to stay in a homestay, or be invited spontaneously! When I praise the hospitality of the people in Afghanistan, I'm mostly referring to the rural areas.
3. Wander the Ruined Artefacts of Old
Afghanistan is heaven for archaeological nerds and history buffs. You can easily spend a whole month in the country and still not see all the historical sites Afghanistan has to offer. It's all thanks to Afghanistan having a long history of occupation by different empires and being a crucial part of the ancient Silk Road.
4. Absorb Life in a Market
Every city's heart and soul is located in the markets! Whether you are in Herat, Kabul or Kandahar, there are plenty of local markets where you can soak up the local life. Take the opportunity to chat with locals and eat local food.
While you are at it, shop the beautiful crafts, arts, textiles and antiques as souvenirs! Make sure you don your haggling hat too – the game is afoot! But go east: they need the dollaridoos more than you do.
5. Get Yo' Cafe On
Most of the things you see of Afghanistan on mass media and the internet is of war and poverty, but there are plenty of developed areas in each major city that don't get enough coverage. Head over to any trendy cafe and enjoy a cup of coffee or tea! You can admire the beautiful art and interior design that many of those cafes have while you watch the young elites of Afghanistan dressed in trendy clothes go about their lives.
6. Explore a National Park
If you come to Afghanistan without visiting at least one national park, you'd leave feeling incomplete! I highly recommend the Band-e-Amir National park in Central Afghanistan. They have some of the most pristine lakes in the world.
There is some insane beauty in this country. The Hindu Kush, Karakoram, and Pamir mountain range all come together in the 'Pamir Knot' in the Wakhan Corridor. There is some real world-class trekking to be found in Afghanistan.
7. Eat Every Fruit You Can Find!
Afghanistan is known for having some of the highest quality fruits in the world. They have one of the world's sweetest and juiciest productions of mangoes, pomegranates, melons, grapes etc. Oh man – Thinking about Afghan mangoes makes me cry!
Pro tip: ask locals to show you how they cut open the mangoes. They have a special magical method.
8. Have Tea with Locals
You have got to take at least one of the tea invitations you will receive! Immerse your entire soul into the experience.
Savour the tea and snacks. Remember the smiles and laughter. Tea time with locals will be the most memorable moment you take away from backpacking Afghanistan.
9. Visit a Garden
Afghanistan's peaceful gardens are often referred to as hideaways from the chaos. The Mughals and Timurids loved building gardens as part of their legacy. Some of those gardens have been restored into beautiful spaces for relaxation, but the Gardens of Babur in Kabul is one of the best examples.
10. Play Buzkashi (or at least watch…)
Buzkashi is a beloved sport across Central Asia. For a second, imagine that you took elements of polo, mixed in a splash of basketball, gave all the players cute fluffy hats, and then instead of a ball, you used a goat carcass!
The national sport of Afghanistan, Friday Night Lights is very much alive around the country. If you want to watch a dead goat get dragged around a big dirt pitch by aggro men on horseback, then just head down to a local sports field! Alternatively, you could read our guide on ethical animal tourism.
You usually can only book rooms and other accommodation in Afghanistan by emailing/phoning the properties directly. However, foreigners are often charged more, so again, don yo' haggling hat!
There are some expensive hotels that are listed on Booking.com or have websites of their own to make bookings. Airbnb (and the many sites like it) sometimes can net you a pretty dope pad!
There are tonnes of options for budget places to stay in Afghanistan though! Guesthouses are usually clustered around the most touristy areas of each city. The cheaper the place, the fewer amenities, lower cleanliness, and less security it will have.
ALSO, most places will not host unmarried couples. The easy solution is to pretend to be married. …Or actually get married. 😉
One of the cheapest types of accommodation in Afghanistan is restaurants (chai khana) that rent out the eating rooms for sleeping at night. Many restaurants have multiple private eating rooms because the ladies (and gents) need privacy to eat, and some of them rent the rooms out at night for travellers to sleep in. They can be private or shared rooms (like a hostel) and you can expect to pay 1-5 USD a night.
Wild Camping in Afghanistan
In typical South Asia fashion, you can get away with camping in most rural areas provided you find a relatively secluded spot. You may net some curiosity from locals, but nobody will give you a hard time if you're keeping to yourself and being respectful.
All that said, I travelled Afghanistan with a personal safety alarm. This thing 140 decibels of pure banshee action; attach it to your bike, tent, mule, or hashish, and if anyone comes for your stash, make the muddatrucker wet their tunbaan!
The Wakhan Corridor is a very popular destination in Afghanistan for wild camping, especially in the remote areas of the Little Pamir and Big Pamir. Until mid-2021, the Taliban had never taken control of the Wakhan Corridor, so foreign and local tourists have ventured here for trekking and camping adventures for decades. You can pitch basically anywhere out in the wilderness, but if you want to camp near a nomadic settlement or village, it's respectful to ask permission (or just wander a bit further on).
There are plenty of unofficial campsites scattered around that the locals themselves have set up. Sometimes it's just a few fireplaces, and sometimes it's a shelter made of stones and cement. The Aga Khan foundation has a great brochure on trekking in the Wakhan Corridor to get you moving!
Wild camping in the Wakhan Corridor has to be my fondest camping experience ever! Be prepared for the weather though. Sitting at around 3000m above sea level with the snow rolling in can get a wee bit chilly.
Band-e Amir National Park is another popular place to go in Afghanistan for camping. There are plenty of campsites in the main tourist area, but they do get quite crowded in the summer, particularly on weekends and national holidays.
I stayed with a local homestay and they told me wild camping was allowed in the national park. If you're unsure, you can check with authorities, but it's a big place… They'll have to find ya to catch ya!
BUT as always, ask locals for advice before attempting to camp in any area in Afghanistan. There's always the potential of wild animals lurking to steal your snackos or munch your face. It pays to be cautious.
But the final review on the camp-life in Afghanistan? Two thumbs up and 100% the way to go! Pack a good travel tent, get yourself a donkey companion, and go hard. And of course, leave no fucking trace.
Couchsurfing in Afghanistan
When I travelled Afghanistan, I went Couchsurfing quite a bit, and there is a very active community of couchsurfers here! It's always such a privilege to be welcomed into someone's home.
You can use Couchsurfing to find yourself friends in the strangest of places, but you need to be aware of the risks involved. It has been known for locals to face trouble after hosting foreigners. There might be some times when it's just not worth the risk – for you or your host.
While your host may refuse for you to pay for dinner, I would recommend not taking advantage of their hospitality and finding a way to give back to them in some way. Even if this means slipping them some cash discreetly when no one else is looking. It can be hard to navigate something like the Pashtunwali code of honour, but at the end of the day, you're being welcomed into the home of someone in a volatile country.
When you do stay in someone's home, you'll be bombarded with kindness and generosity. There will be a lot of food, a lot of dancing, and probably a lot of miming! It can pay to learn a few words of the local language!
Afghanistan is one of the most affordable backpacking countries in the world! However, your budget can skyrocket if you want more secure accommodation or methods of travel.
Want to hire a driver and a tour guide? That can be $50-$500 a day.
Often the only way to get from city to city without crossing through Taliban-controlled areas is to fly, but domestic flights generally cost between $50-$200. That can quickly add up in your travel budget.
Afghanistan is probably best done in two backpacking trips; one to the Wakhan Corridor, and one to a few safe cities. This way, you minimise the amount you spend on flights, while still taking in every drop of beauty this country has to offer.
The three things that will have the biggest impact on your daily travel budget in Afghanistan are:
Food – Eating out in Afghanistan is cheeeeeeap. Dirt cheap if you don't worry too much about what's 'hygenic'. I didn't get sick when I was here – street food is your homeboy. You can fill yo' belly for <$5.
Accommodation – Is a touch more expensive, but still cheap. $7-$10 can get you a basic room. The more amenities (and security), the pricier the rate is.
Transportation – Taxis around towns are very cheap too: $1-$2 a ride is the standard. Taxis for day trips can be quite expensive if you get ripped off, so booking a taxi through your accommodation is much safer.
Attractions – Many attractions are free to enter. Your main cost would be the transport getting to the attractions, especially if you want to travel outside of the main towns.
A Daily Budget for Afghanistan
Money in Afghanistan
Afghan afghani (yes, seriously) is the currency of Afghanistan. Although there are ATMs in major cities, it is a good idea to bring a good amount of cash in USD with you when you arrive in Afghanistan. In times of tension, the banks and ATMs can run out of cash, but there are many currency exchange shops in all major cities.
There are no ATMs in the Wakhan Corridor. Bring all the cash you need and an extra $300 in case you don't find shared taxis and have to hire a 'special tourist taxi' to get you out. And as always, use a solid travel money belt for storing dem fat wads.
Tips for Visiting Afghanistan on a Budget
Travelling without much money? Travelling with NO money? Then try these money-saving tips when backpacking across Afghanistan!
Use Couchsurfing/Bewelcome – Not only do you get a free bed, but your host will likely-almost-definitely give you the full Afghan hospitality experience. It makes a whole world's difference to experience life at the local level in any country. It's always nice to repay your host(s) with gifts, particularly from overseas.
Take public transport – It might seem very daunting to understand how shared taxis within a city work. Any car could be a taxi, so do not be confused when private cars stop for you. Ask the driver if he's going in your desired direction (so it helps to know some basic Dari). Buses are usually the cheapest mode of transport though.
You can bargain on your visa fee – Depending on your nationality, a one-month tourist visa can range from $0 to $300+; I paid $100 for the same visa at the same Afghan embassy in Pakistan that another traveller paid $200 for. It is thought that some embassies/consulates may not have a standardised fees for a visa for Afghanistan.
The Afghan consulate in Khorog is well-known for this. I met three Italian travellers who bargained their fee down to $200 for three visas. Their fee is usually $100 per European traveller.
Find cheap flights – Use a VPN and apps like Skyscanner to find cheap flight tickets. But it is important to use a VPN so that the prices won't go up when the site detects you looking for the same flight – that's a pro-tip for finding cheap flights anywhere!
Bring supplies – Some foreign supplies are very expensive or even impossible to get in Afghanistan. If there's anything you need and think it may be hard to source, bring them with you!
Go fishing: Bring fishing gear and go fishing in the Wakhan Corridor and Band-e Amir National Park for a free. Always ask locals for advice beforehand, and share your catch too if you snag a good'n. You'll make some friends!
Why Should You Travel to Afghanistan with a Water Bottle?
Plastic washes up on even the most pristine beaches… so do your part and keep the Big Blue beautiful!
You aren't going to save the world overnight, but you might as well be part of the solution and not the problem. When you travel to some of the world's most remote places, you come to realise the full extent of the plastic problem. And I hope you become more inspired to continue being a responsible traveller.
STOP USING SINGLE-USE PLASTIC! If you'd like some more tips on how to save the world.
Plus, now you won't be buying overpriced bottles of water from the supermarkets either! Travel with a filtered water bottle instead and never waste a cent nor a turtle's life again.
Given that most of the country is at a high altitude, some parts of Afghanistan get extremely cold in autumn and winter. Flights may be delayed or cancelled, while roads may be blocked without much warning.
It may be tricky to visit during the month of Ramadan as most people are fasting during the day. Restaurants are closed and opening hours can be affected. Unless you specifically want the experience, travelling is a little harder during this time (remembering that the exact dates of Ramadan change each year relative to our plebian Western calendar).
In general, the best time to visit Afghanistan is in spring (March – June). Flowers are blooming, birds are singing, and you'll probably get a bit cold, but you won't freeze your toesies!
Festivals in Afghanistan
Here are some of the main festivals in Afghanistan to look out for!
Nowruz (The Afghan New Year) – March: This is one of the merriest days of the year in Afghanistan! Nowruz is the day spring officially begins. The celebrations can last up to two weeks and involve a lot of fruits and flowers, and if you want to watch a traditional sports game buzkashi, this is the time to visit.
Eid al-Fitr – in accordance with the Islamic calendar: This day marks the end of Ramadan. It's the smaller celebration of the two Eids but still involve feasts and family visits.
Eid al-Adha – in accordance with the Islamic calendar: This is perhaps the most important holiday for all Muslims around the world. It lasts for four days, and you will witness the biggest feast of the year! Bring sweatpants.
Ashura (Muharram) – August: It is a festival to mourn for the death of Imam Hussain, a grandson of the Prophet Muhammad. Some Shia Muslims celebrate by performing self-flagellation in public. Is it metal?
What to Pack for Afghanistan
There are a few must-have travel essentials for any backpacking trip listed in the table below. In addition, when travelling Afghanistan, I would recommend packing extra-extra-extra female sanitary items (they are hard to find in some parts of the country) and a pocket knife for camping.
Finding Internet in Afghanistan
Wifi can be found in most hotels, guest houses, and trendy cafes. It can sometimes be pretty unreliable though.
Your best bet is to get a SIM card and use mobile data: Roshan, MTN, and Etisalat are your best options for purchasing a SIM card in Afghanistan.
Remember that the situation in Afghanistan can change in a matter of seconds. It is very important to be aware of the latest situation at all times. While the usual tips for safe travels apply, it's crucial to go the extra mile in Afghanistan.
You are responsible for your own safety. Most countries in the world advise against travel to Afghanistan. There are risks of kidnapping and death that could result in a diplomatic nightmare and some very upset friends and family. Just stay in the loop, do your planning, and make an informed decision.
In the lead up to the onset of the global pandemic in 2020 and the events of 2021, many independent travellers had been venturing to Afghanistan and posting about their experiences on forums and social media. Back then, Afghanistan was RELATIVELY stable and visiting major cities was quite easy, especially with the rise of Couchsurfing and Airbnb hosts.
For tourists, there was a pretty damn low threat of kidnapping. The biggest threat was random bomb attacks, traffic accidents, and petty crime. Bomb attacks usually only occurred on important roads and near important government/NGO/education centres as well Shia religious sites.
Back then, my friend – who runs a local tour company in Afghanistan – told me that he believes major cities in Afghanistan are pretty safe for tourists to visit. There was no need for special armed security forces: they just bring more attention. To prove a point, he said quite a few foreign journalists and photographers lived in Kabul casually and without security escorts.
Perhaps the most important things for backpackers in Afghanistan to remember are:
Keep a low profile: dress like a local and drive a shitbox car.
Never have a crowd build up around you; stay on the move.
Don't leak your travel itinerary or post it online.
Only travel to 'safe zones', i.e. places that locals and foreigners say are okay to visit. ALWAYS stay updated on these.
Be sensitive to local customs. For example, don't harass women by staring at or touching them. Don't enter sacred sites without a proper dress code.
Simply, have common sense.
Even though it is possible and I have done it myself, long-distance overland travel in Afghanistan is very dangerous because of the risks of Taliban roadblocks and robbery. I travelled between Kabul and Bamiyan by shared taxi twice in June 2019 because it had been clear of Taliban roadblocks for a long time (and I had a reliable source to confirm the safety).
Hitchhiking in the Wakhan Corridor is possible. I hitchhiked solo around 200 kilometres with no problem. However, I highly advise against long-distance hitchhiking in the rest of Afghanistan.
Cycle touring is possible and has been done often by travellers in Bamiyan and in the Wakhan Corridor. I mountain-biked alone around the Band e Amir National Park. Zenda from Hong Kong cycled across the entire Afghanistan in 2013. However, this guy has the balls of Honnold and I do not recommend anyone to cross Taliban territory.
On Couchsurfing, you can look at the references some hosts have left. You will find many people (including solo women) who have travelled to Afghanistan and that allows you to gauge the relative safety of their experience..
Here are a few extra resources that may come in handy for your adventures in Afghanistan!
Clothing
The standard backpacker outfit does not apply in Afghanistan; it's important that you dress according to the local customs. This applies to both ladies and gents: no short sleeves, no shorts, and no tight-fitting clothes!
The best clothes to wear are traditional Afghan garbs to stay as low profile as possible. A peraahan tunbaan (long shirt and loose pants) for men, and tunbaan (long dress and loose pants) for ladies. Ladies of the buxom disposition should also cover the twins with a scarf.
Ladies may also wear a full-length cloak to stay more low profile.
In more conservative areas and crowded places, ladies are advised to wear a hijab (head covering). Ask around or observe what the local women around you wear.
In Kandahar, I wore a niqab (face covering) in public areas at the request of my host. In Bamiyan and the Wakhan Corridor, I did not wear a hijab as the locals told me it was not necessary.
Women are not allowed to enter mosques without a hijab.
Sex, Drugs, and Rock 'n' Roll in Afghanistan
All drugs – including cannabis – are illegal in Afghanistan. However, they are not difficult to find at all and are very cheap too. Hashish, in particular, is pretty easy to source (and it's gooooooood).
There used to be many nightclubs in Kabul before one of them got attacked, but now there is only one left. The best parties happen INSIDE people's homes. Some private bars are so beautiful that you'd forget that you are in Afghanistan, however, you'll need an in (i.e. an invite from a local).
You may meet ex-pats who live their whole life in Afghanistan within secured compounds and are escorted everywhere. They may have a pretty different impression of Afghanistan.
Foreigners are NOT prohibited from possessing or consuming alcohol, however, this exception might not apply if you have a Muslim name.
You are allowed to bring two litres of alcohol with you when arriving in Afghanistan. This can be the best gift to give to a host or local friends that drink! I mean, anyone who drinks will be pretty stoked to receive a little cheeky whisky.
However, these rules are almost certain about to change under the latest Taliban control in 2021.
Travel Insurance for Afghanistan
Do you even need to think about getting insured for Afghanistan? There are only a handful of insurance companies that cover travel in war zones. They are not cheap, but they're worth it when shit hits the fan.
Here are some popular options:
First Allied (most competitive price)
Battleface
Voyager Insurance
They all offer pretty good coverage. You have the options to include crisis response and ransom reimbursement.
While even the top travel insurance companies have varying policies about Afghanistan, it's still worth considering taking out something. We're not going to tell you that it's mandatory, just that it's nice to have your ass covered when things go wrong!
ALWAYS sort out your backpacker insurance before your trip. There's plenty to choose from in that department, but a good place to start is Safety Wing.
They offer month-to-month payments, no lock-in contracts, and require absolutely no itineraries: that's the exact kind of insurance long-term travellers and digital nomads need.
SafetyWing is cheap, easy, and admin-free: just sign up lickety-split so you can get back to it!
Click the button below to learn more about SafetyWing's setup or read our insider review for the full tasty scoop.
There are two ways to enter Afghanistan:
Some travellers enter Mazar-i-Sharif via Uzbekistan, or alternatively Herat by land from Iran. So for the overlanders amongst us, there is a way to leave the country that is not by flight! However, it is dependent upon the security situation at the time. Sometimes your overlanding principles may be disrupted by a terrorist threat or attack.
It is almost impossible to get a permit from the Pakistani Army to use their land borders. The land border with China is not open.
There are usually flights entering Afghanistan from Turkey, the UAE, Tajikistan, China, Russia, and India. If you are not going to the Wakhan Corridor, this is probably your best bet. Flying into Kabul or Herat is fairly straightforward.
Entering the Wakhan Corridor is only possible by land (through Iskeshim) from Tajikistan. This is a very beautiful stretch of the world, and there's nothing like a little Dunshabe traffic chaos to get you inspired for the peaceful mountains!
Note that borders may be closed under the new Taliban control.
Entry Requirements for Afghanistan
Citizens from most countries will need a visa to enter Afghanistan. (Embassies may now refuse to issue tourist visas with the recent Taliban control.)
Getting a visa can sometimes be tricky as it seems like every embassy/consulate has its own set of rules. What's more, the rules are constantly changing; sometimes they ask you to write a letter swearing you'll take responsibility for your safety, and sometimes they ask you to have permission from your home country to grant you a visa. Sometimes, they simply ask you to fill a form and pay.
It's a bit of wait and see, and roll the dice in the visa game.
If you are asked to have permission from your home country's embassy, it sometimes works to say that you have asked and were told that it's not necessary. (It happened to me in Pakistan.)
Sometimes, there's no set visa fee so you can bargain the asking price down.
The embassies/consulates in Dubai, Khorog, and Karachi have been reported to be one of the easiest places to get a visa. The Lonely Planet forum and Caravanistan forum are good places to look for reports of visa applications around the world.
Some countries – like South Korea – don't even allow their citizens to enter Afghanistan legally! You just have to know what passport you're travelling on, where in the world you are, and what your best option is. Honestly, where there is a will there is a way. Sometimes, you just need a little patience.
Travelling by land within Afghanistan is extremely dangerous, especially since 2021. There are risks of Taliban roadblocks, robbery, and road accidents. The best way to travel is by air. Ariana Afghan Airlines and Kam Air are the two main airlines operating within Afghanistan.
I have heard of travellers managing to purchase tickets for flights operated by NGOs in Afghanistan. You need to have a personal contact to do that. The locally-owned travel companies may sell those tickets.
Onwards Travel from Afghanistan
There are plenty of countries in the region for you to explore! Afghanistan serves as the bridge between South and Central Asia.
Here are some of the most popular destinations:
Pakistan – Ahh, backpacking in Pakistan – one of The Broke Backpacker's favourite destinations! More unreal mountain scenery, steaming cups of hot chai, and epic hospitality awaits!
Iran – Iran and Afghanistan share some cultural similarities; Farsi and Dari are almost the same language! However, Iran is a Shia Islamic country while Afghanistan is a Sunni Islamic country. This is one of the main causes of conflicts between the two countries.
Iran is a lot more developed to travel in comparison to Afghanistan. When the security situation is stable, it is possible to travel by land over to Iran from Herat.
Uzbekistan, Tajikistan, and Kyrgyzstan – Trace along the Ancient Silk Road through one of the most untuched remaining regions on the planet! When security is stable, it is possible to cross by land from Mazar-i-Sharif to Uzbekistan.
These Central Asian countries also have many similarities to Afghanistan – especially in the Wakhan Corridor. Ancient empires have left their mark and continue to connect modern nation states of now.
Afghanistan has some of the most delicious and hearty dishes in the world. Wheat, dairy products, fresh fruits, and vegetables are staples in the diet. Oh, and of course, a wide range of aromatic spices and herbs to make sure every meal is a sensual explosion!
At a more nuanced level, the cuisine changes specific to regions and the ethnicity of the denizens of the area. Both Pashtun cuisine and Hazaragi cuisine (of the Pashtun and Hazara people respectively) carry their own dishes, scents, and spices, though there are similarities between them.
Generally, you can expect your meals to be oily slick and cooked through with mutton fat. In the wintery heights of Aghanistan, such grub is a necessity to keep you warm!
Furthermore, backpackers with a softer disposition to the searing spice levels of the region will be delighted to know the food in Afghanistan goes easier on the heat than other cuisines of the surrounding South Asia locales. Emphasis is placed on the balance and the sweetness drawn through with dried fruits and nuts.
Bread is a staple and included alongside every meal. Of course, food tastes always best when mixed with the fingers, but cutlery is generally available in most restaurants for those uninitiated in this style. Remember to only eat and touch everything on the table with your right hand… the left hand is for going to the bathroom (i.e cleaning yo' stanky bum!).
In most homes, it is common to eat on a special food rug on the floor. Guests will sit around the rug in order of importance. Therefore, it is important to follow your host's instructions on where to sit. Sit cross-legged and don't show the soles of your feet.
That's just the technicalities though – the real question… "Is it good?"
Expect to EAT. Expect to EAT in LUDICROUS portions. Expect to EAT long past the point you should have stopped EATING because you JUST CAN'T STOP EATING.
And if you're couchsurfing or staying with locals, bring your moomoo and leave the skinny jeans at home. Because you ain't going home skinny!
Common Dishes in Afghanistan
There is a strong culture of hospitality and a code of honour among the various ethnicities of Afghanistan (particularly within the Pashtun people towards foreign guests. It's entirely common for strangers to constantly invite you over for tea, a meal, or an overnight stay.
Some people may refuse payment for food and drinks, and offer you these for free. You are supposed to refuse this offer, and instead, offer to pay yourself – the Pashtunwali honourable customs can be a confusing dance to learn! But at the end of the day, it's good to pay for your food and drinks in some way, even if you have to subtly slip money to someone so they don't lose face.
After decades of war, the attitude of some people towards foreigners may have changed. You may no longer be welcomed as an interesting distraction but instead with an air of tension. I think this is understandable, even if it makes it awkward for you. There is simply a lot of unsettled emotions regarding all that has occurred in the country.
But the people of Afghanistan are good, and all that separates you from them is the difference in geographical coordinates between your place of birth and theirs. A sincere smile and few words of Dari can often break the ice.
Most people are still eager to show you around their country and get to know you! The genuine kindness and generosity of the people will show you why Afghanistan is a place that all travellers fall in love with. Again, there is a certain something that just draws people here, be it the mysticism or the madness of it all.
BUT It is extremely important to follow local customs. Some leeway is allowed for foreigners, but it's still important not to not offend anyone or make them uncomfortable in order to alleviate those cultural divides.
Be aware of the interaction between opposite genders; as a general rule, never touch people of the opposite sex, unless they have shown you that it's okay to do so. Men should not stare at women. Understand that some local women never interact with men from outside the family. And of course, dress modestly for the sake of respect and your own safety.
Speaking Dari and Pashto – Useful Travel Phrases in Afghanistan
There are actually over 40 languages spoken in Afghanistan! Dari and Pashto are the two official languages, and many Pashto speakers can speak Dari, but not usually vice versa.
Dari is very similar to Farsi and Tajik, so Dari is a useful language to know when travelling in the region. Generally speaking, learning a bit of the local lingo will always net you a few new friends!
Here are some useful Dari phrases to know-
Pro-tip: Memorise the written forms of "women" and "men" to avoid confusion at the bathrooms too.
Books to Read about Afghanistan
No great adventure is complete without a great book to read on all the boring transits! So how about some books to read about Afghanistan while you travel Afghanistan?
A Brief History of Afghanistan
Historically, Afghanistan was known as the "Roundabout of the Ancient World". It served as a strategic stop on the Silk Road which allowed the flow of goods between the Mediterranean and China. The Persians, the Greeks (under Alexander the Great), the Buddhists of Bamiyan, the Turks, and even Genghis Khan all invaded and ruled Afghanistan at one point in history; none of these empires lasted.
Afghanistan and India have an especially long and entwined history. Afghanistan was the historical gate into India before the sea routes opened up. When the British had their colonial vice on India, they became increasingly interested in Afghanistan. They were also concerned about Russia's growing influence in West Asia.
This culminated in two Anglo-Afghanistan wars – the first of which the British lost. After the second war, the Afghans, in a move for peace, conceded to the British Raj, however, they maintained control over internal affairs. Afghanistan came to act as a buffer between the British and Russian empires.
Afghanistan has always been a thriving and diverse place – and also one of strategic importance. By the 1970s they were long free of British influence and had embraced a mixture of liberal democracy (including advocating for women's rights) and communism.
The Russian invasion of the 1970s triggered a domino effect that, among other causal impacts, included the USA training Afghan rebels who would go on to become members of Al Queda. The invasion itself follows a long historical pattern of big world powers fighting to control Afghanistan and losing. Russia lost when they invaded Afghanistan in the 1970s, and the USA eventually lost in 2021 after a long period of invasion.
Those that continue to bear the brunt of the invasions are the people that live in Afghanistan. In the aftermath of the fighting during the 1970s, the Taliban was formed.
Afghanistan in Modern Times: Unpacking the Taliban
I think, above all, the most crucial aspect to note before addressing the Taliban is that normative Islam does not preach or condone extreme violence. But we live in a world of double standards.
In Uganda, there is a rebel group known as the Lord's Resistance Army – a group that initiates extreme violence, developed around the cult of personality of the notorious Joseph Kony, and acting on what it believes is in accordance with the Ten Commandments of the Christianity. The persecution and systematic oppression performed by this group on men, women, and children rival that of anything the Taliban has done.
And yet no one is lining up leaders of the Christian faith and asking them to explain the differences between peaceful Christianity and the Lord's Resistance Army. Perhaps, it is not the place of a travel guide to address the history and ideology of the Taliban. But this is not a travel guide for Afghanistan, because you cannot travel Afghanistan; because of the Taliban.
But listen, Afghanistan's story is not over. Time and time again, angry men have tried to take what is not rightfully theirs. Afghanistan is not a country that is full of Taliban sympathisers: it is the exact opposite. It is a nation of tortured and persecuted people held captive in their homeland.
The Afghan people under Taliban rule have nothing to lose, moreso now more than ever given the USA's recent abandonment of the war it started. And when you have nothing more to lose, you only have everything to gain.
"Rebellion to tyrants is obedience to God." And in a country full of God-fearing people like Afghanistan, there will come a time for resistance once more. The story isn't over, and neither is the war. Let's just hope that next time, it's fought by more righteous nations.
---
But then, what do we know? This is just the collective thoughts of two well-read and well-travelled dirtbags and one veteran backpacker that's actually been to Afghanistan.
If you'd like to find your own truth – which is the very heart of travel itself – then, please, do so. Here are some links below so you can start that journey. We hope it is enlightening.
I mean, it's Afghanistan: backpacking Afghanistan IS the unique experience! The country is well and truly off the beaten path; Afghanistan took the beaten path and gave it back to Pakistan saying, "Yo, cuz, ya dropped this."
Every day will surprise you when travelling in Afghanistan.
However, Afghanistan also has some of the best travel experiences that you would normally associate with other countries. Adventure goodies, phenomenal architecture, and even winter sports! I like to believe in a parallel quantum reality where Afghanistan became a backpacker's gem, everybody was going hard on these wild activities.
Mountaineering in Afghanistan
Did you know that more than 75% of Afghanistan is mountain ranges? The Hindu Kush mountain range bordering Pakistan is one of the most famous ones.
Being one of the most forgotten destinations at the Roof of the World (otherwise known as 'High Asia'), there are numerous mountaineering locales. They are all suitably epic and far from anything that could be considered touristed.
The Wakhan Corridor, Mount Noshaq, Panjshir, Salang, and Bamyan are some of the most popular mountaineering destinations in Afghanistan. Pack yo' best adventure gear cause we got mountains to climb!
I think one of the most epic mountaineering experiences would have to be conquering all of Afghanistan's peaks. And, yes, you bet there are unbagged peaks too.
How many? Honestly, nobody knows. But that just means it's time to start climbing!
Trekking in Afghanistan
Afghanistan's natural beauty makes it one of the best places to go trekking in the world. However, you need to be prepared for difficult environs depending on when you visit.
Given that most of the country is at high altitude – particularly the trekking areas – and that you'll be traversing huge areas of wilderness, be smart. Don't go underprepared with your gear, do plenty of research before you arrive, and then always ask locals for tips and advice when you do.
And if you're prone to bouts of loneliness, rent a donkey! I had many good conversations on my trips to Afghanistan, but none ever topped my chats with Merzouka the steadfast mule.
Here are the most popular areas for trekking.
The Wakhan Corridor: One of the most remote and surreal parts of the world. Trekkers have been coming to this part of the world for decades. It is relatively easy to find trekking guides, pack animals for rent or sale, and translators in the main villages of Ishkashem and Sharhad-e-Broghil.
Bamyan province: Bamyan is truly a heaven for trekkers. There are plenty of treks that even have established homestays along the routes. But the snows roll in hard over winter, so plan out your trips well!
Band-e Amir National Park: Pearly lunar lakes meet rising plateaus; there are numerous hiking trails around the park to knock your socks off. And if you want to pop off the trail for a spot of wild camping, the stars will blow your hat and mind away too!
Band-e Amir is a super popular vacation spot for locals too. Avoid weekends and national holidays to maximise your solitude.
Skiing in Afghanistan
Skiing in Bamyan is slowly gaining popularity. The Bamyan Ski Club organizes annual ski competitions that have earned some notable headlines!
There are experienced Afghan ski guides who you can hire to show you what the mountains in Bamyan have to offer. The slopes are mean, and the powder is delish, but without ski lifts, you certainly have to be fit enough to make the climb!
There are as many different ways to tell the story of Afghanistan as there are recipes to the perfect cup of chai. It is an infinitely complex country with a long, winding history and many different groups of proud and hospitable people. I fell in love with the place when I was here, and I'm not the only one.
Of course, I fell in love with the wilderness and with the mountains. I fell in love with Merzouka – the loyal donkey that trekked and snacked his way through the Wakhan Corridor with me! I fell in love with the Bamiyan mountains, and with the deserts in between.
I loved the mosques, the ruins, the markets, the food. I loved the little moments of madness, and I loved the overwhelming periods of tranquillity.
But above all else, I fell in love with the people. Everywhere I went I was welcomed with unrivalled hospitality and kindness. I shared so many cups of tea, so many huge meals, and so many precious moments with people I now consider my friends.
I think what is forgotten most amongst all the stories of wartime and agenda-driven fearmongering is the everyday shopkeeper… the labourer… the teacher… the nurse. Even when war rages on, there are people trying to make a life for themselves. There are people that persevere through the struggle for their families because that's the only choice they were given.
We forget that underneath it all – the sensationalism and big games of power played by little people – that we are ALL human. What has happened in Afghanistan now, in 2021, is a travesty of justice. But the people of Afghanistan always persevere.
Many an empire have tried to claim them. Many a conquest have failed. Nature always takes back what is hers.
While backpacking in Afghanistan, for now, remains a distant dream, this guide stands as an homage to what I experienced. It stands as a tribute to the goodness of the people of Afghanistan – the people that need a voice.
The heart may ache for what has occurred there: it aches a little more every day. But people – like a good cup of chai – are complicated. They are a delicately balanced recipe, and no two recipes are the same. But below it all, there is a sliver of light in even the darkest of souls.
Remember Afghanistan, and if one day you can, visit Afghanistan. But be kind, remember that nothing is true, never forget to enjoy the chai…
---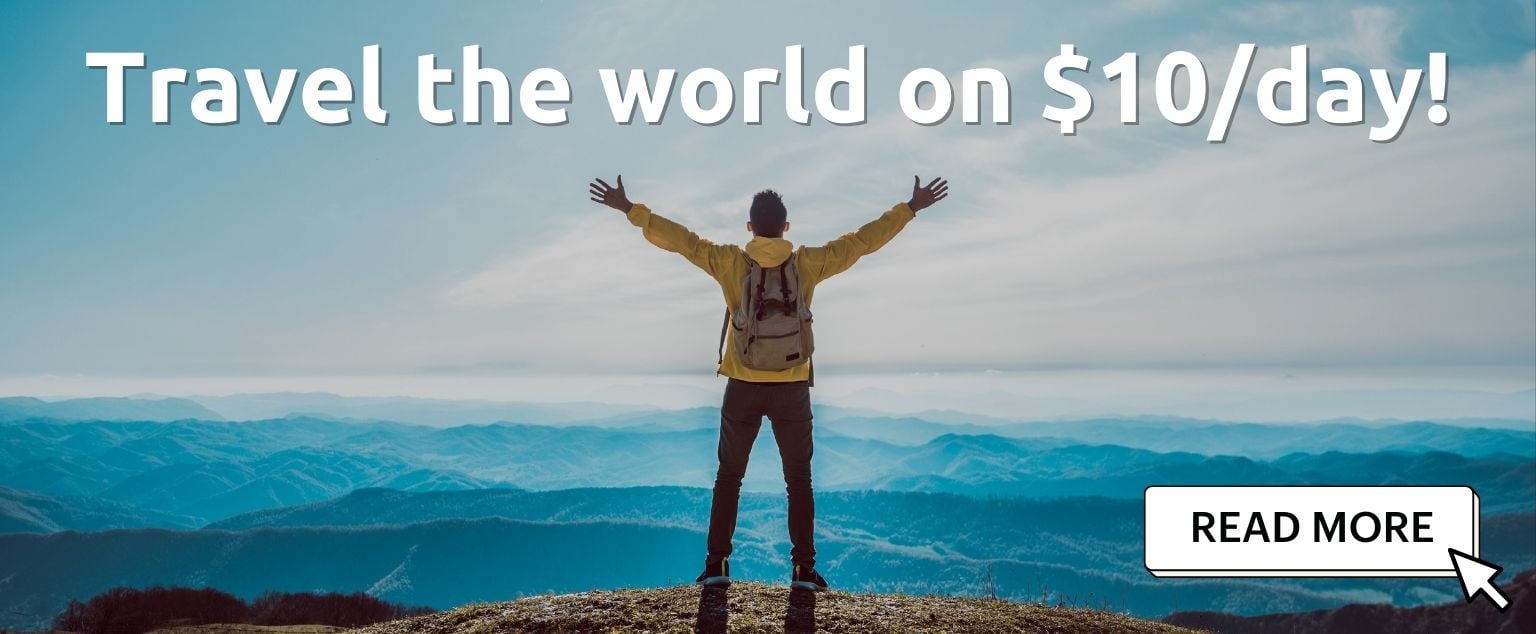 And for transparency's sake, please know that some of the links in our content are affiliate links. That means that if you book your accommodation, buy your gear, or sort your insurance through our link, we earn a small commission (at no extra cost to you). That said, we only link to the gear we trust and never recommend services we don't believe are up to scratch. Again, thank you!