Getting a bit bored of life at home? Been stuck inside the past year and ready to escape? Looking to embrace something totally different from what you're used to? It's easy to feel stifled, especially after the past year, but thankfully you have a few options. Moving abroad is a great way to discover a new culture and scratch that itch for freedom.
This is where Georgia comes in! The country has recently opened up a digital nomad scheme that encourages people who work remotely to move to the country for a year. You'll have to quarantine for a few days, but after that, you'll have so much time to explore this fascinating corner of the world. It's home to culture, cuisine, and landscapes completely different from anything you've ever experienced.
Sadly, it's not as easy as just signing up for the visa and packing your bags. Moving abroad is difficult at the best of times, never mind heading somewhere off the beaten path like Georgia. Research is super important, which is why we've done some of that for you. Keep reading for the lowdown on the cost of living in Georgia and what it's like to live there.

Do You Want to Travel FOREVER??
Pop your email in below to get a FREE copy of 'How to Travel the World on $10 a Day!'.
Why Move to Georgia
Georgia only gained independence in the early '90s, and it's undergone some turbulent times ever since. This has kept it off the tourist map for the vast majority of people across the world. Nevertheless, this is starting to change thanks to big infrastructure projects in the country and the unique attractions on offer. Georgia is the next big thing in travel, but what's it like to live there?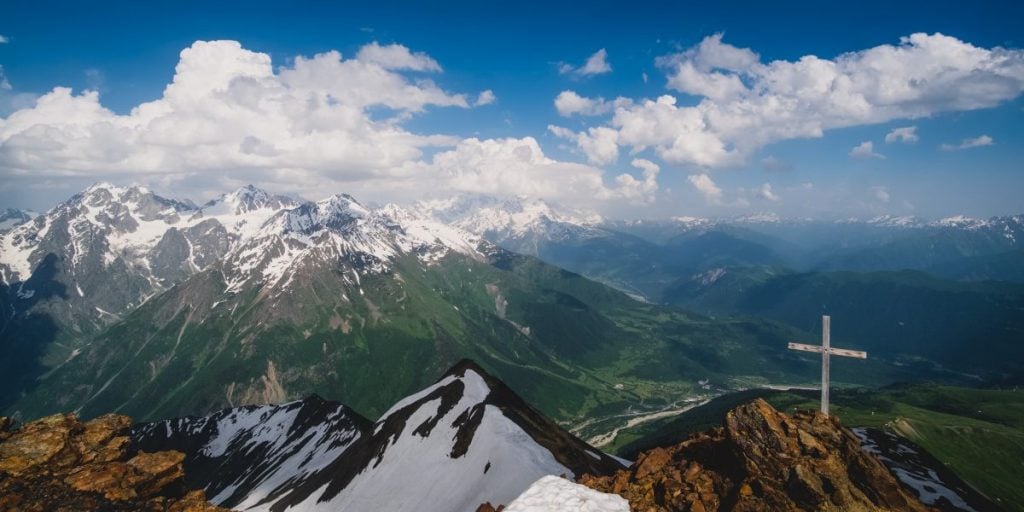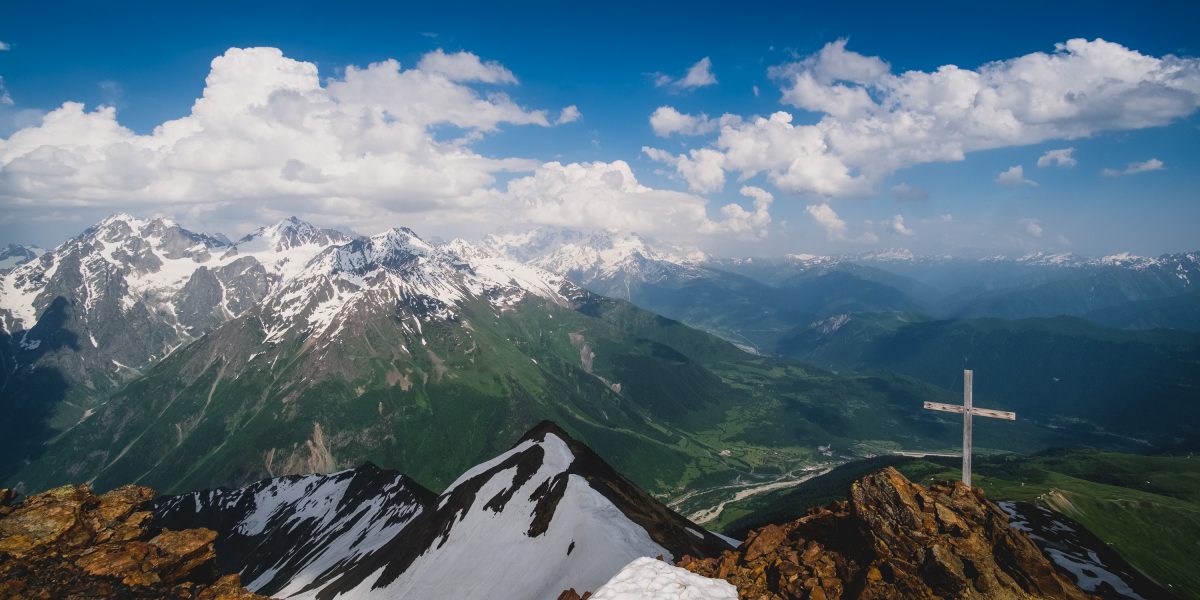 One thing that draws many expats – especially digital nomads – is the low cost of living in Georgia. You can live like a king on a shoestring budget here. But it has got far more to offer than just cheap accommodation. The Caucasus Mountains create stunning vistas, whilst the urban areas come with bustling nightlife and mouth-watering culinary delights. Georgia has a lot going for it.
On the flip side, it's still a post-Soviet country, and that doesn't come without its problems. Despite recent investments, the infrastructure is still super dated and the overall quality of accommodation is below what you would expect in Europe and North America. It's also pretty tricky to get to unless you live or are staying in Eastern Europe, and finding a local job is almost impossible. You'll need to weigh up the positives with the negatives.
Cost of Living in Georgia Summary
Georgia is a super cheap country but that doesn't mean you don't have to budget. It's easy to get caught up in how inexpensive everything is, and before you know it, you've blown your entire budget on khachapuri and souvenirs. You can still have a good time, but it's important to keep a track of your spending no matter where you are in the world.
Your overall budget will depend on the kind of lifestyle you want. Thankfully, in Georgia you can easily live a luxury lifestyle for the same cost as a stringent budgeter in Europe and the United States. Even luxury villas can be found for as low as $500, so you don't have to deprive yourself. That being said, some expenses are more worth it than others. You just need to find what your happy medium looks like.
The table below runs through the most common expenses when living in another country. We've gathered user data from a variety of sources to give a rough idea of how much it costs to live in Georgia.
Cost of Living in Georgia

| Expense | $ Cost |
| --- | --- |
| Rent (Private Room vs Luxury Villa) | $200 – $700 |
| Electricity | $30 |
| Water | $15 |
| Mobile Phone | $10 |
| Gas (per gallon) | $2.86 |
| Internet | $15 |
| Eating Out | $6 – $20 |
| Groceries | $60 |
| Housekeeper (Less than 10 hours) | $50 |
| Car or Scooter Rental | $350 – $1000 |
| Gym Membership | $33 |
| TOTAL | $769+ |
What does it cost to live in Georgia – The Nitty Gritty
The table above gives you a rough idea of the most common costs associated with living in Georgia, but it doesn't quite tell the whole picture! Let's take a closer look at just how much it costs to live in Georgia.
Rent in Georgia
Rent is usually the largest part of your budget. In Georgia, it really depends on where you're staying and what your other expenses are. Rents are low across the board especially if you're earning an income from overseas. In some living situations, you might find you end up spending more on a car or scooter than you're spending on rent.
Of course, the kind of living arrangement you opt for will massively impact how much you spend. Renting a room in a shared apartment is less common in Georgia, but if you really want to stick to a tight budget you can find rooms as low as $150 per month (though $200 is a more reasonable expectation). Going for your own apartment won't cost much more and even luxury apartments rarely hit $800.
These low prices are found across the country. Tbilisi is marginally more expensive than everywhere else but there really isn't much in it. This frees you up to live where you want to without having to worry about excessive rents. That being said, renting is still much more common in the cities whilst people in rural areas tend to own their homes.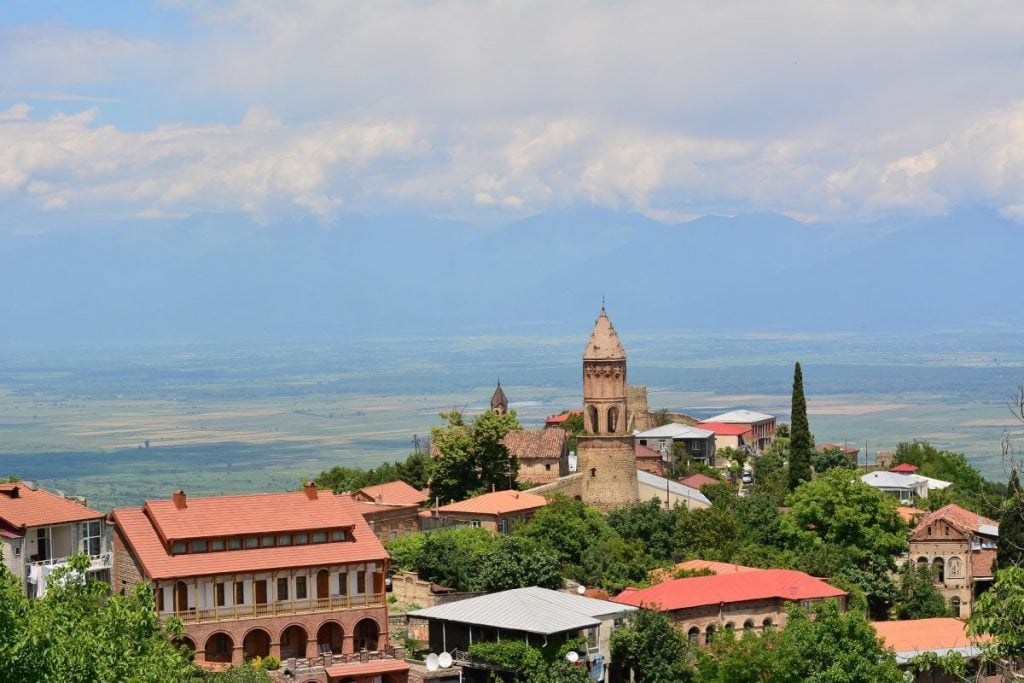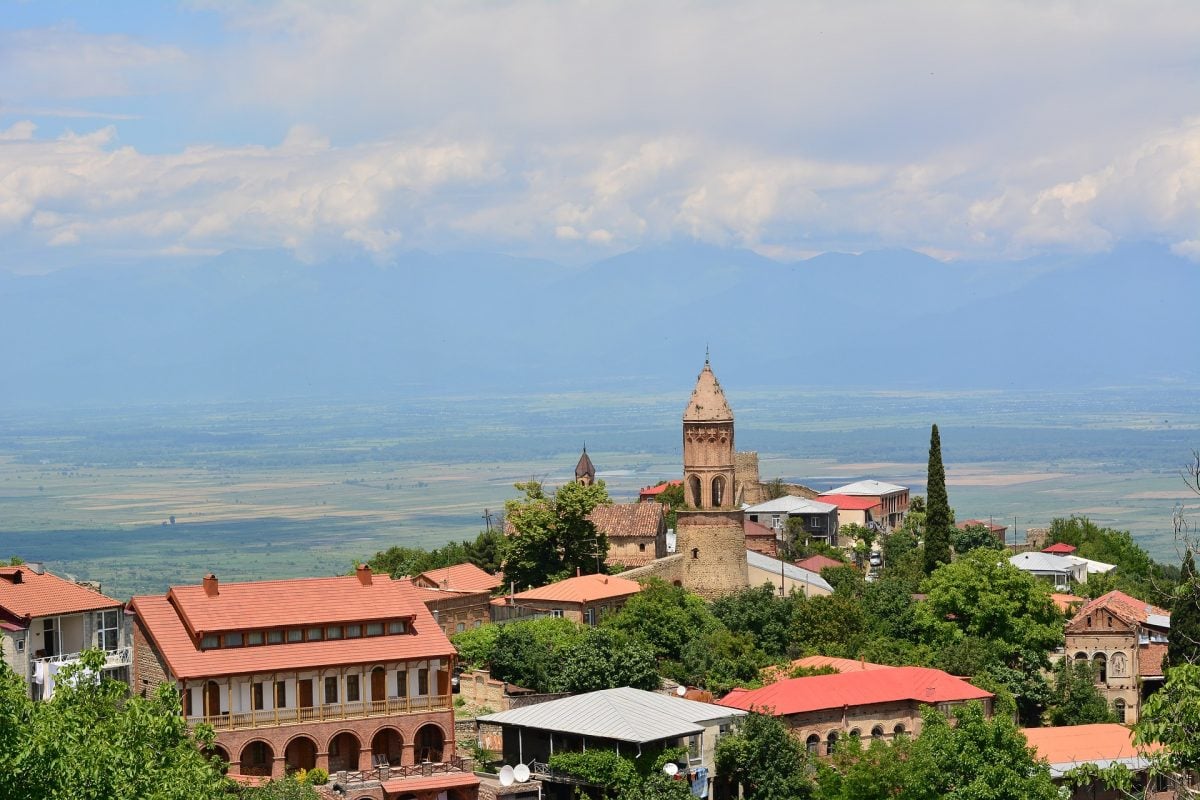 The Georgian rental market hasn't quite caught up with the rest of the world so finding a place to stay online isn't easy. Rentals.ge will give you an idea of what's on offer, but you're much better looking at which rental agents operate in your city of choice. You can then contact them directly for options. If you're just looking for a room it's worthwhile checking out local Facebook groups – but keep in mind most of these are in Georgian.
Room in an apartment share in Georgia – $150 – $250
Private apartment in Georgia – $250 – $500
Luxury apartment in Georgia – $450 – $700
Since it's so tricky to arrange your apartment online you'll probably have to book accommodation for your first few weeks in the country. We recommend staying at least a month. Airbnb lets you base yourself in a local apartment and get used to the neighborhood. It's also not that much more expensive than staying in a full-time rented apartment, so you won't have to worry about running out of cash if you need to extend your stay.
Property taxes are a little bit complicated in Georgia so you'll need to look further into this before you arrive. Generally speaking, they are charged at a percentage of the price of the property but what percentage you pay depends on your income. An annual income below $12k exempts you from paying any property taxes. Utilities are almost never included in rent but it's worth double checking.
Need a Crash Pad in Georgia?
Need a Crash Pad in Georgia?
Home Short Term Rental in Georgia
This apartment in Tbilisi is a great place to crash while you gather your bearings in Georgia. The studio features contemporary design and offers views over the cityscape. It's a good place to base yourself while you look for a proper home.
Transport in Georgia
Public transport seems a little tired in Georgia but it's still a pretty efficient way to get around. Tbilisi has its own subway system that covers two separate lines. It's a pretty small city so this is more than sufficient. Buses also operate across the country, but keep in mind that destinations are often displayed in Georgian so you'll need to check a translation.
Marshrutkas are a bit of a holdover from the USSR, but they're still by far the most common form of transportation in Georgia. Essentially, they're minibusses that you can hop on and hop off at any destination along their route. You simply wave one down and then let the driver know when you're ready to get off. They can get a little cramped, but they're cheap and offer the easiest way to get to the more rural areas.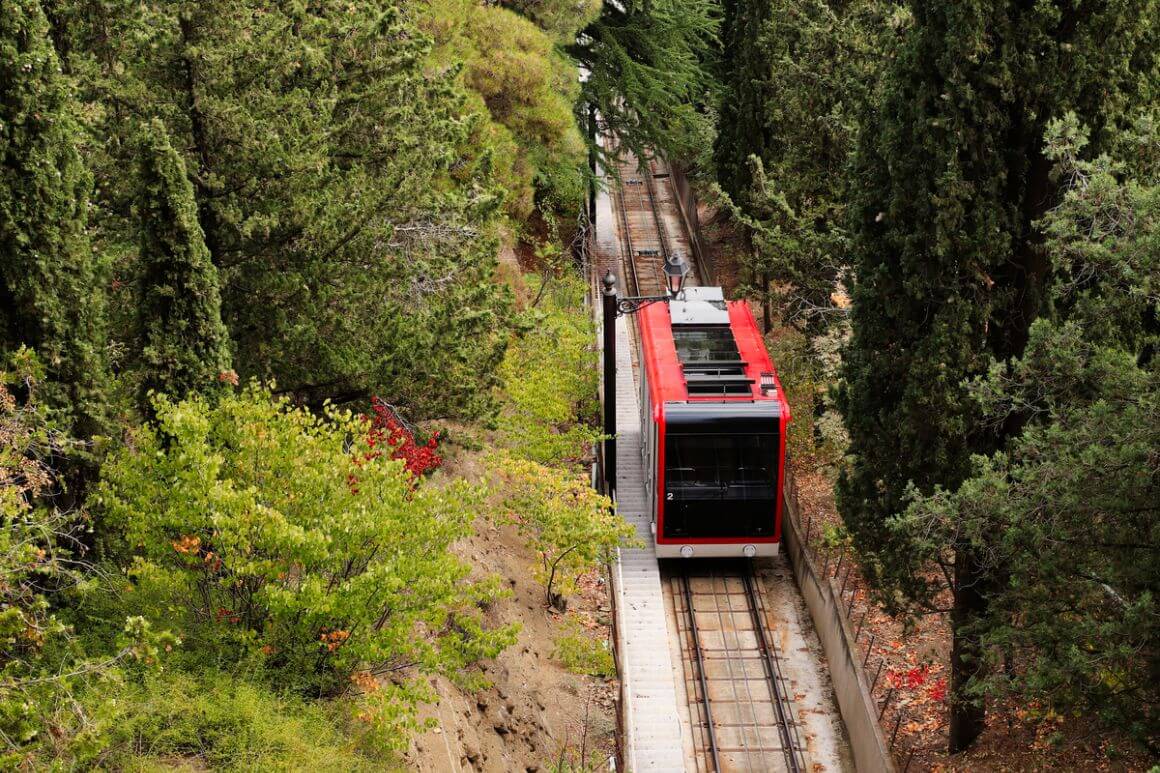 If you opt to get a taxi in Georgia make sure you negotiate the price in advance. You'll probably be overcharged a little bit if you don't speak Georgian – this is just something you'll have to accept. Taxis are usually pretty safe, but make sure they're officially registered.
Driving is nothing short of a nightmare in Georgia, but if you do opt to get your own car it's much cheaper to just buy a vehicle upfront than rent one. Scooters are increasingly common in Tbilisi but you'll need to know what you're doing.
Taxi ride (Airport to City) – $15
Tbilisi metro journey – $0.15
Marshrutka journey – $0.20
Food in Georgia
Georgia is home to one of the most unique cuisines in the world. The country was once a major route on the Silk Road, resulting in a number of spices, smells, and flavors passing through the nation. The cuisine is deeply influenced by both European and Asian cuisines, and its history in the Soviet Union has also brought some hearty meals to the local food scene.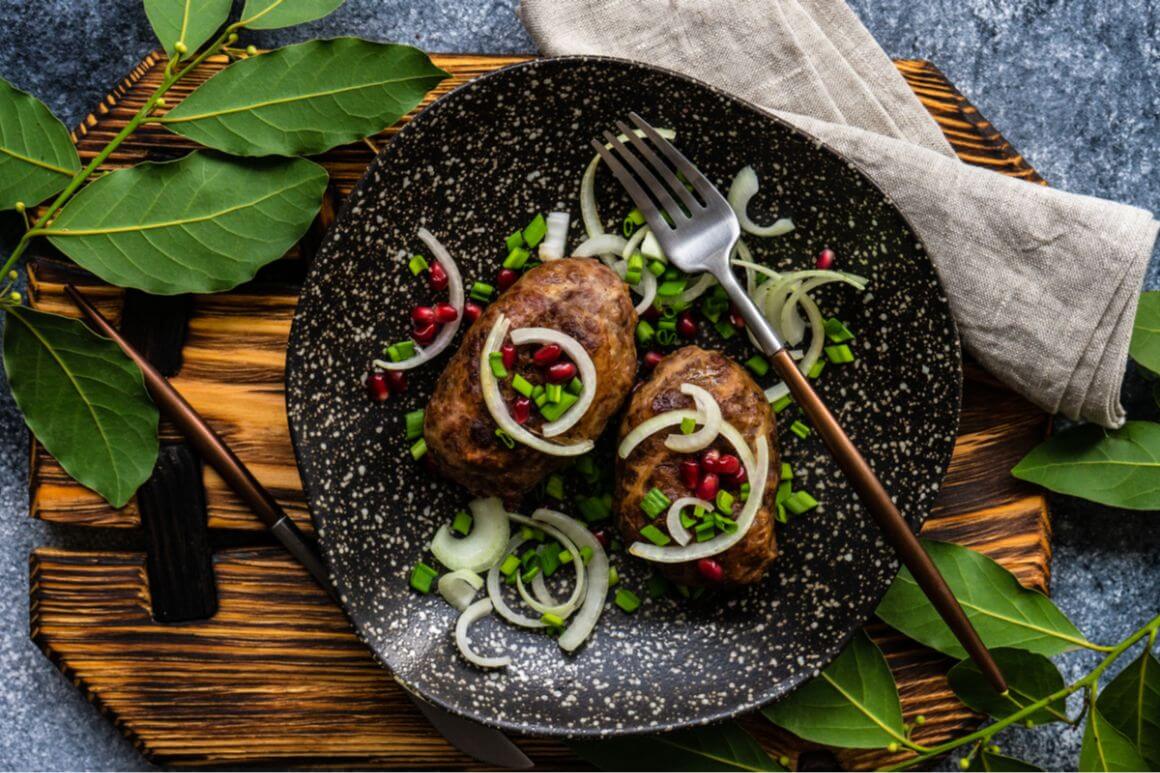 Khachapuri is probably the most famous Georgian dish. A bread boat filled with melted cheese and an egg is sure to fill you up without breaking the bank. Khinkali, Georgian dumplings, are also core to the cuisine and are served at basically every meal.
When it comes to eating in, you'll find supermarkets aren't a major part of the local culture. Populi is the most prolific and definitely the most affordable whilst Goodwill is great if you're looking for imported items. Generally speaking, however, you're better looking at local markets and the smaller specialist stores like butchers, bakers, and spice stores.
Bread (loaf) – $0.31
Milk (gallon) – $4.20
Eggs (dozen) – $1.36
Onions (1lb) – $0.20
Chicken (1lb) – $1.66
Cheese (1lb) – $2.08
Khachapuri (local restaurant) – $1.50
Khinkali (portion of 3, local restaurant) – $0.20
Drinking in Georgia
Tap water in Georgia is totally safe for consumption. The Caucasus mountains provide fresh, clean water that feeds into the local supply – so all you need on hand is a good water bottle. In cities, it likely won't taste as good as it does in rural areas, but bottled water is also pretty affordable. You'll be paying around $0.25 per bottle in restaurants and supermarkets.
When it comes to alcohol, this is also pretty affordable in Georgia. A local beer costs less than $1, and even imported beers rarely exceed $1.50. Spirits and mixers will cost you a little more – sitting at around $2.50 for Georgian or Russian spirits or $3 for imported drinks. This is why most locals stick to beer.
Georgia is also a big wine region and you'll find this is consumed at every meal. A bottle of wine costs around $2.50 for the entire table. Georgia was actually considered the best wine within the Soviet Union, and many post-Soviet countries still drink it regularly.
Why Should You Travel to Georgia with a Water Bottle?
Whilst there's a lot that we can do when it comes to traveling responsibly, reducing your plastic consumption is one of the easiest and most impactful things you can do. Don't buy one-use water bottles, don't take plastic shopping bags, and forget straws. All of this just ends up in landfill or in the ocean.
Keeping Busy and Active in Georgia
Georgia is full of rich heritage attractions and ancient cultural sites. Many of these are free to attend and there's enough to keep you occupied every weekend of your time in the country. Tbilisi also has an underground dance music scene that takes up the bulk of the city's nightlife. This is a major pilgrimage for techno-enthusiasts from across Eurasia.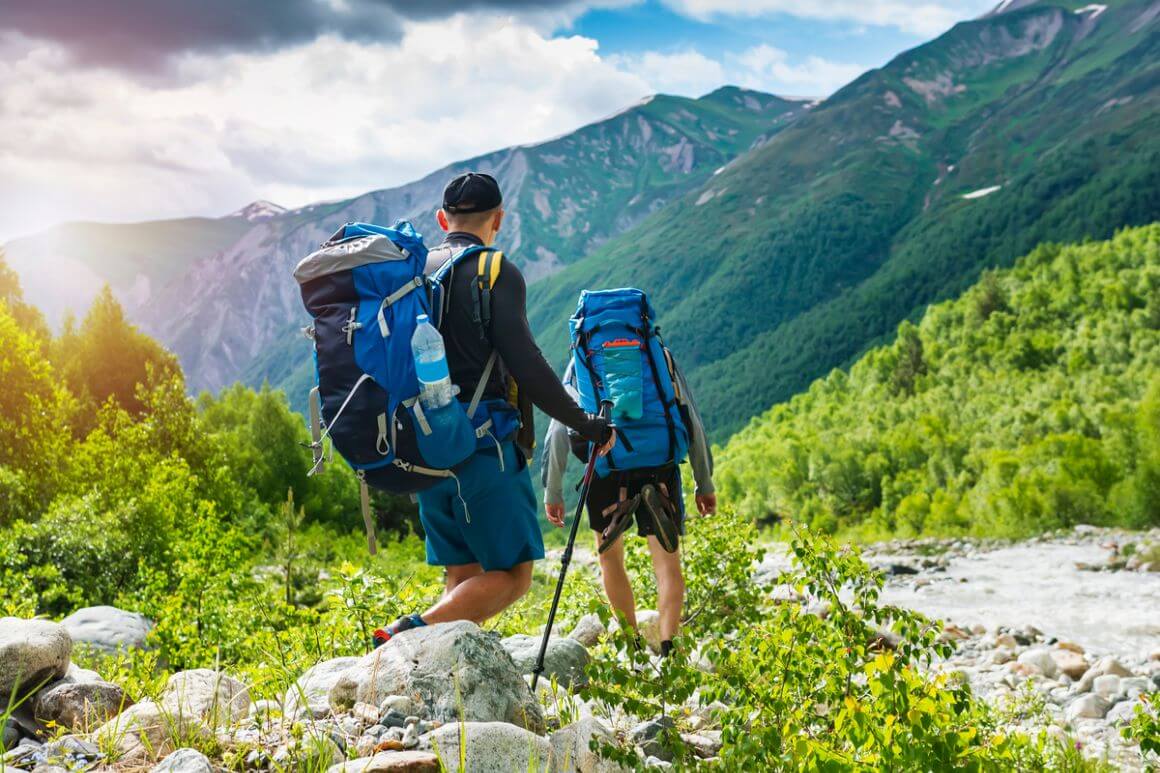 In terms of keeping active, Georgia is a mountainous country in the Southern Caucasus. This means there are plenty of hiking opportunities across the country. The route of the former Silk Road is a popular excursion during the summer. In Batumi, the beach fills up with locals throughout the summer.
Gym membership – $33
Sports group – $6
Eating out – $9
School in Georgia
The Georgian schooling system is excellent if somewhat underestimated on the world stage. It's compulsory for all kids from 6-14, with exams taken at the age of 15. That being said, the vast majority of expats don't enroll their kids in local schools. As long as you have a visa you're allowed to but it's delivered entirely in Georgian. This is one of the hardest languages in the world.
International schools are the most popular option with expats. There are a number of British and American schools as well as a few offering the international baccalaureate. The latter is actually cheaper, a rarity in the world, but definitely not inexpensive. Most international schools charge around $20-25k per student per year.
Is This the Best Travel Pack EVER???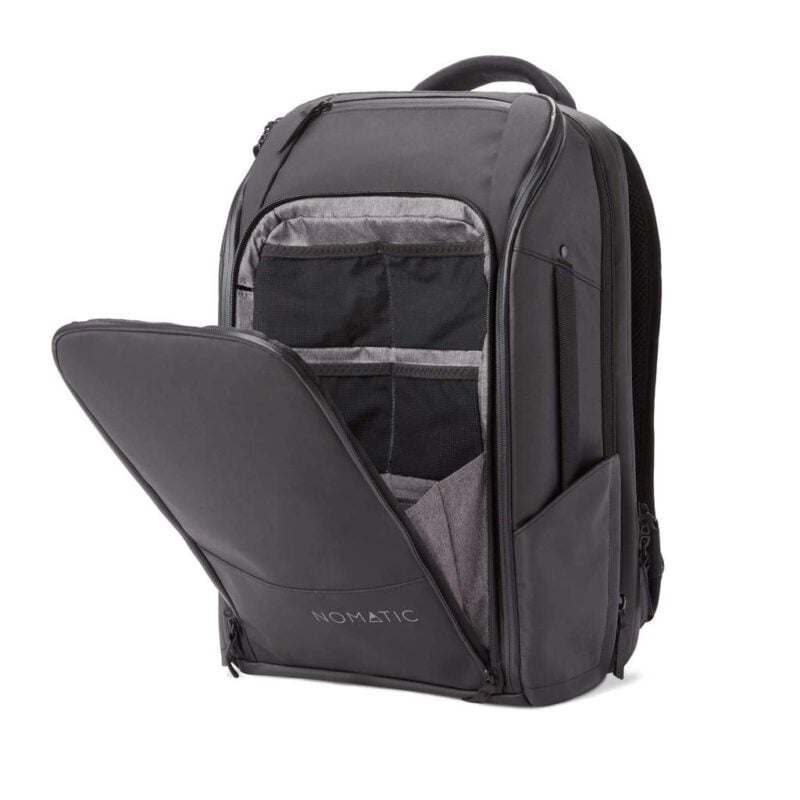 Medical Costs in Georgia
Georgia is one of the poorest of the former Soviet Union countries so the healthcare system isn't up to the standards of the west. They put a lot of work into changing this in 2013 and the country now enjoys a universal healthcare service. This is pretty decent quality in the main cities but extremely poor in the rural parts of the country.
For this reason, the vast majority of expats opt for private health insurance. This is fairly affordable in Georgia, costing around $25/month. You can opt for an international plan which will cost you the same as similar plans in Europe and North America.
Want to make sure you're insured from the day you arrive? SafetyWing offers a monthly healthcare plan which covers digital nomads, expats, and long-term travelers. We have been using it ourselves for a while now and find them to provide great value.
Visas in Georgia
Georgia used to let people work in the country on a tourist visa but regulations were recently tightened. You will now need to obtain a work permit in order to take up employment in the country. These are nevertheless easier to obtain than similar visas in other countries, even within the Caucasus region.
All you need for a work visa in Georgia is an offer of employment from a local organization. This doesn't need to be a Georgian company – many international agencies operate within the country. As an expat, your best chance is to obtain an offer of employment from one of these agencies as they're more likely to conduct business in English.
These visas tend to be temporary as international organizations will hire people for specific projects rather than permanently. This makes it pretty hard to obtain Georgian citizenship. There's also a local language requirement that comes with obtaining citizenship, which is enough to put expats off the prospect.
A regular tourist visa in Georgia actually lets you stay in the country for up to a year. We'll go more into this in the digital nomads section – but if you're working online for a foreign company, this usually won't go against your visa. This is by far the most popular option for people moving to Georgia for a year or less.
It's also worth noting that you're allowed to work on a student visa, but these visas aren't very common. Most students only spend a year in the country as part of a foreign exchange program, in which case a tourist visa usually suffices. Always double check this before pushing ahead with your trip.
Banking in Georgia
Opening a bank account in Georgia is surprisingly easy compared to all the other hoops involved with moving there. You simply need to walk into a bank with proof of address and some funds to transfer into the account. You don't even need a local address – you can use an address from your home country. The postal service is pretty bad, but you don't need to worry about them sending any mail.
The two most popular banks are Bank of Georgia and TBC. When you open an account, you'll actually be opening three bank accounts – one for local currency, one for euros, and one for dollars. If you transfer money in euros or dollars, it will go into the respective account, but you can transfer them over to your GEL account later.
A great way to transfer money from your home account to your Georgian account is through an online service. Payoneer is popular with expats and digital nomads since it's pretty easy to do and inexpensive. You can also order a pre-loaded debit card, giving you access to your money before you manage to open an account in Georgia.
Taxes in Georgia
Income tax in Georgia is pretty simple – you're charged 20% on all locally sourced income. If you're working for a company based in the country this will be taken out of your paycheck. There aren't any tiers and there's no tax free allowance so it's pretty easy to work out how much cash will end up in your pocket.
One issue that comes with the term 'locally-sourced income' is that it doesn't necessarily mean earned from a local company. It actually refers to any income earned from work conducted within the country. For this reason, if you're working for a foreign company online but perform the work itself whilst in the country, you'll be liable for local taxation. It's definitely worth consulting a local tax expert to check you've met your obligation.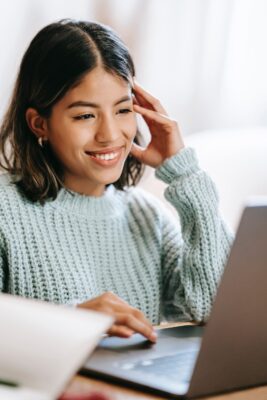 Earn $$$ ONLINE Whilst Travelling the World!
Keen to live the digital nomad dream while travelling the world? Who the hell isn't?
Teaching English online is a surefire method to earn a consistent income on the road. Work from anywhere, change some lives, and earn some dollaridoos while you do it!
Check out this detailed article for everything you need to know to start teaching English online.
It's inevitable that you'll have some hidden costs when moving to a new country. You can't account for everything so it's always worth thinking about taking some extra cash above your usual budget. This will keep you covered in the case something comes up that you weren't expecting in advance.
One of the most common costs associated with living abroad is flights home. Georgia has a few connections with Eastern Europe, but otherwise, you'll likely need multiple flights to get there and back. You don't know what might come up so it's important to have some money set aside in case you need to fly home at the last minute.
You also need to prepare for shipping costs. If you're only there short term this is less of a concern – but for longer trips, you might have to post things back home. The Georgian postal service is infamously unreliable. To counter this you'll have to think about opting for a private courier that operates across the globe. In the long run, this will be the cheapest option.
Beyond that, it's also worth keeping in mind that the social safety net in Georgia is basically non-existent, especially for visitors. Some things that you take for granted at home – from subsidized medicine to tap water – will cost you a little bit of money in Georgia. Make sure you do thorough research before you book that flight.
Insurance for Living in Georgia
Georgia isn't as unsafe as it used to be but it's better to be safe than sorry! You'll need to figure out some insurance before you arrive. We've already mentioned SafetyWing. They offer health insurance for digital nomads and expats across the world in most countries. This is one way you can make sure your healthcare is taken care of.
It's not just about healthcare, however. You'll also need good travel insurance to cover any accidents or valuables. Muggings aren't common but they do happen, as does the occasional burglary. If you're brave enough to take on the roads then it's absolutely imperative you have car insurance – accidents are still fairly common in both cities and rural areas.
Month to month payments, no lock-in contracts, and no itineraries required: that's the exact kind of insurance digital nomads and long-term traveller types need. Cover yo' pretty little self while you live the DREAM!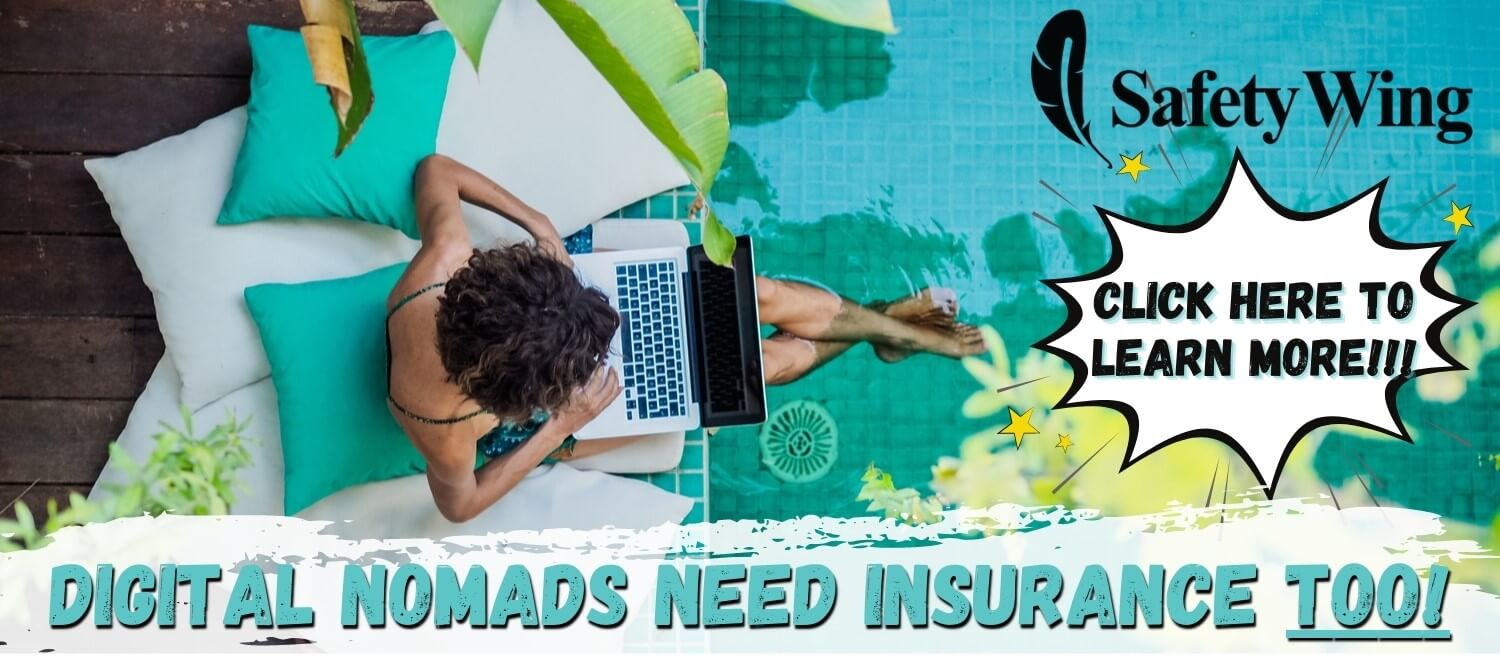 SafetyWing is cheap, easy, and admin-free: just sign up lickety-split so you can get back to work! Click the button below to learn more about SafetyWing's setup or read our insider review for the full tasty scoop.
Moving to Georgia – What You Need to Know
Now that we've got the cost of livng in Georgia out of the way let's look at some of the other aspects of living there. Yes, it's pretty cheap, but there's so much more involved with living in the country. Let's run through other things people should know about.
Finding a job in Georgia
It's not impossible to find a job in Georgia, but it's pretty hard! Most local organizations will want you to be able to speak the language. This is one of the hardest languages to learn in the world so it's unlikely you'll have this skill under your belt. If you want to earn a living in Georgia you'll have to get a little creative.
Working for an international organization is a good way to keep a steady income whilst living in the country. There are a number of these – from NGOs to multinationals – operating within Georgia's borders. These jobs are more likely to require you to speak English, but you'll also need to have some other skills.
If speaking English is your skill you can also work as a TEFL teacher in the country. Wages aren't as high as they are elsewhere in the world, but given the low cost of living, you'll be able to live pretty comfortably. Georgian businesses will expect you to have some experience under your belt, so this is a great stopover on your way back from Asia.
Where to live in Georgia
Georgia is a tiny country sandwiched between Russia, Azerbaijan, and Armenia in the Caucasus mountains. Despite its size, the towns and cities located across the country are very diverse. This is because they were historically separate mountain villages that have over time developed their own customs and traditions. This makes Georgia a really exciting place to visit.
You don't have to visit Georgia before you decide on a place to stay, but it'll certainly help you find the perfect spot to stay in. Information about each destination online is pretty scarce and it's much better to get some first-hand experience. We recommend planning a trip around all of the main destinations before you decide to settle. This is the only way to really figure out which spot you vibe with most.
Tbilisi
Tbilisi (pronounced exactly as it's spelt) is the capital city of Georgia and home to almost a third of the population. This eclectic city is the beating heart of Georgian culture; exploring Tbilisi is one of my favourite adventures.
Whether you're here for food, architecture, or nightlife, you won't run out of things to explore in Tbilisi. The city is the dance music capital of the Caucasus, attracting revelers from across the region. It also has an excellent museum district and multiple independent art galleries.
Entertainment & Culture
Entertainment & Culture
Tbilisi
Tbsili offers a bit of everything. There's always something happening in this vibrant city, so you'll never run out of things to do.
Batumi
Batumi is the second-largest city in Georgia and the largest destination on the Black Sea coast. The city is a popular destination for Georgians throughout the summer thanks to its expansive beach. During the Soviet era, it was actually one of the most popular seaside destinations in the Union, and much of this culture remains to this day. It's also a major gambling and nightlife hub earning it the moniker "Georgia's Las Vegas."
Beaches & Nightlife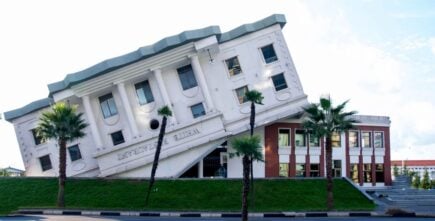 Beaches & Nightlife
Batumi
Batumi's popularity as a beach-resort area and the party capital of Georgia has made it one of the most up-and-coming areas in the country. It inevitably gets busier during the summer, but is an exciting place to be year-round.
Kutaisi
Home to historic architecture and an independent spirit, Kutaisi is Georgia's second city. Gelati Monastery has UNESCO World Heritage Status, and the Bagrati Cathedral is also a must-visit. Whilst it isn't officially the capital, Kutaisi is home of the Georgian Parliament. This has resulted in major renovation works across the city to make it safer and cleaner. It's also a popular destination for budget airlines arriving from Europe.
Tradition & Culture
Tradition & Culture
Kutaisi
Kutaisi offers a relaxed pace of life. It's packed full of magnificent architecture and traditional buildings. Visit the local marketplace to immerse yourself in the local culture, and a short trip out of town will take you to some of Georgia's top natural attractions.
Gori
Located in Northern Georgia, Gori is the birthplace of Joseph Stalin. The architecture and overall vibe of the area haven't changed much since making it a fascinating destination for those interested in local history. It's also close to important Silk Road towns and there are many hikes nearby. The city is also the heart of Georgia's pagan culture, giving you a fascinating insight into religious traditions in the region.
Hiking & History
Hiking & History
Gori
The regional capital of Shida Kartli, Gori is home to a fascinating array of historical architecture. If you love hiking on your days off, then this is a great place to base yourself.
Georgian Culture
Georgians can seem a little reserved to start with, but once you get to know them they are very friendly people. Supra is a traditional meal Georgians share with friends and family in their homes. It's an important custom so if you're ever invited to one, you should be incredibly flattered.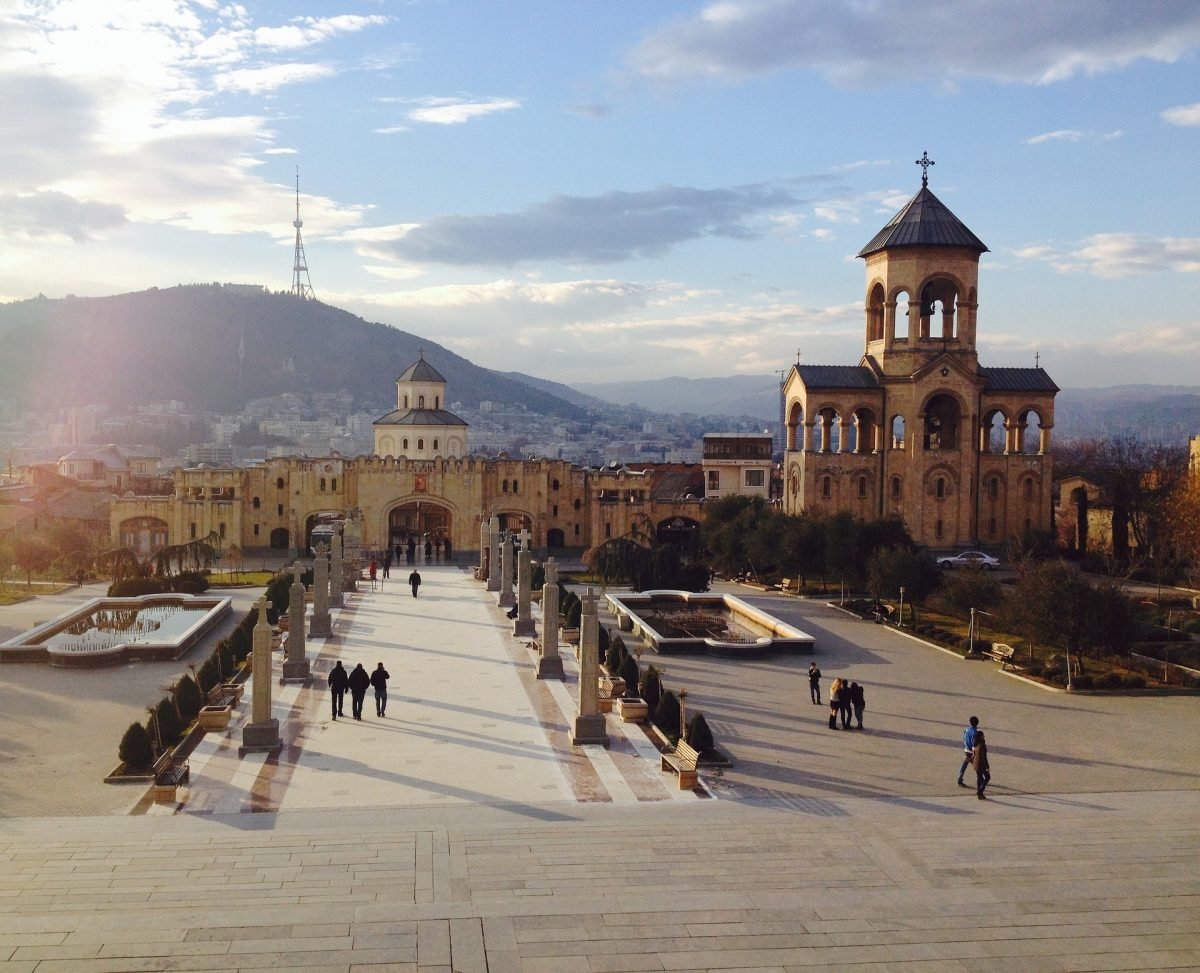 The low cost of living and year-long tourist visa have put Georgia on the digital nomad map. It's still a little bit of a hidden gem but that's rapidly changing. You'll find a small but significant community of expats and remote workers that will be more than happy to welcome you into the fold.
Pros and Cons of Moving to Georgia
Georgia is a fascinating country with a lot to offer curious travelers looking for something a little different. That being said, it also comes with its downsides. It's important to balance out the pros and cons before settling on a place to live. What might be a big plus for us might be your worst nightmare. Here are key points to keep in mind.
Pros
Low cost of living – Georgia is an incredibly cheap destination. With rent as low as $150 for a private room in a flatshare, your rent will cost less than the average monthly food budget in Europe and North America. If you're coming as a digital nomad this can also give you an opportunity to build your savings before moving on.
Stunning scenery – The Caucasus Mountains are obviously quite beautiful, but they're not the only natural feature in Georgia. The country comes with verdant forests and sparkling lakes as well as a gorgeous section of the Black Sea coast. A lot of this beautiful scenery is still untouched to this day letting you get up close and personal with nature.
Excellent cuisine – It's only really been within the last decade that Georgian cuisine has exploded into the international sphere, but it's certainly made a big splash. No wonder, frankly! Fragrant spices, scrumptious cheeses, and hearty pastries define one of the most unique cuisines in the world. It's also got an incredibly underrated wine scene.
Great visa policy – The new digital nomad visa is one of the best in the world – and currently the best chance many remote workers have of getting out of their home country. Even if you don't go through the digital nomad visa process the tourist visa is among the best in the world. An entire year to spend in the country means you can cover every square inch and really get to know what it's like to live like a local.
Cons
Rickety infrastructure – It's a post-Soviet country and much of the infrastructure hasn't been updated since the collapse of the union. Trains date back to the '80s and the roads are nightmarish for inexperienced drivers. Buses and marshrutkas are cramped and also come from the days of the USSR. Even many of the houses come without central heating resulting in super cold winters.
Low chance of getting a job – There's a reason the expat scene is mostly composed of digital nomads – it's almost impossible to get a local job. Even when you do get a job based in the country, you'll discover the wages are much lower than elsewhere in the world. It's a great stopover for TEFL teachers arriving from Asia, but don't expect impressive wages.
Poor service – This is really a personal taste thing and isn't something that bothered us, but a number of expats are shocked at how poor the service is at local restaurants and stores. Don't expect the over-the-top customer service of the United States or even the efficiency of European service. You'll get dealt with in good time and with the bare minimum required to keep your custom.
Out of the way – A long way from its roots as a major Silk Road trading hub, Georgia isn't the easiest destination to get to. There are a few budget flights from Eastern Europe and London to Kutaisi, but unless you live in one of these countries you'll likely have to take multiple flights. This can really heighten the overall cost of your trip.
Living as a Digital Nomad in Georgia
Georgia is super cheap, but it's also really hard to find a job. This is why it is such a popular destination with digital nomads. You get to benefit from the low cost of living whilst earning an income from a higher paid part of the world. It's still off the radar of most digital nomads, but that's starting to change, and we recommend getting in early before the crowds arrive.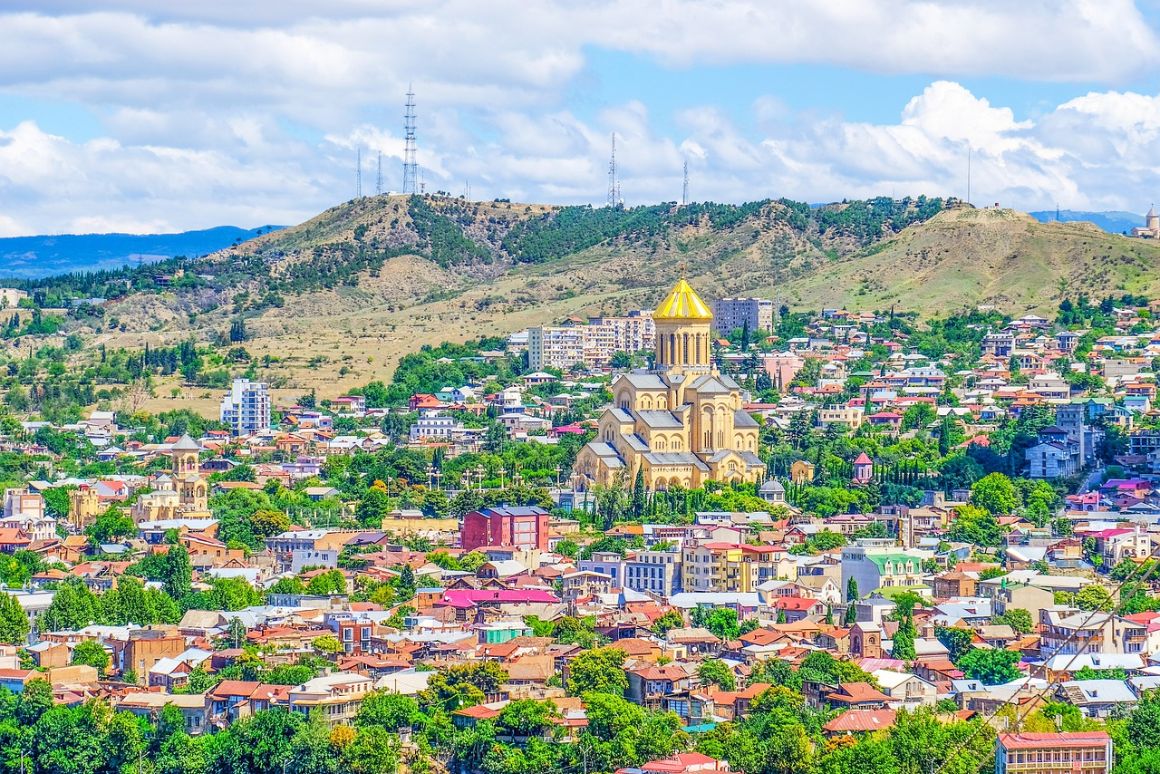 Locals have started to catch on to the massive potential market for digital nomads and the country has made strides in the past few years to improve the infrastructure. The Internet is now much faster than it was a decade ago and there are some great cafés, coworking spaces, and remote working facilities across the country. Tbilisi in particular is a growing hub for digital nomads in the Caucasus.
Internet in Georgia
In 2010, only 27% of the country had internet access. However, that has all changed over the past few years. Georgia started to build its internet infrastructure after the fiber optic boom, so it now has some of the best internet in the world! Over 70% of Georgian businesses and households have access to the internet now, putting the country above the EU average.
What's even better is that internet access is super cheap in the country. Most households have superfast fibre optic connections for only $15 per month. Cafés and restaurants all have their own Wi-Fi networks that usually offer fast connection speeds.
The Future of the SIM Card is HERE!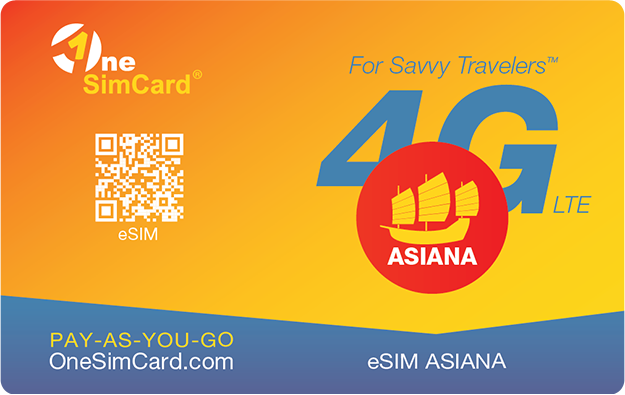 A new country, a new contract, a new piece of plastic – booooring. Instead, buy an eSIM!
An eSIM works just like an app: you buy it, you download it, and BOOM! You're connected. It's just that easy.
Is your phone eSIM ready? Read about how e-Sims work or click below to see one of the top eSIM providers on the market and ditch the plastic.
Buy an eSIM!
Digital Nomad Visas in Georgia
Georgia introduced a digital nomad visa in 2020 as part of its efforts to recover from the coronavirus pandemic. Essentially, digital nomads are allowed to live and work in the country for up to a year (though this may be extended in the future) as long as they meet a few conditions. This is one of the easiest digital nomad visas to obtain in the world.
First of all, you will need to prove you can sustain yourself to the tune of at least $2000 per month. This can be either through savings or, preferably, an online job. You also need to prove you have insurance to cover your stay. Currently, you need to take a PCR test when you arrive and quarantine for eight days, but this might change as the pandemic eases.
Under this visa you are still liable for taxes in Georgia (currently 20% of all earnings), however you cannot take a job with a local business. This is easily the best option for digital nomads as it removes some of the blurred lines involved with the tourist visa. You're also free to open a local bank account.
Co-working Spaces in Georgia
Georgia's recent pivot to attracting digital nomads has resulted in a co-working space boom, especially in Tbilisi. Terminal Khovara, UG Startup Factory, and Impact Hub are the most popular with the local digital nomad crowd. They're also starting to attract start-ups from across the world looking to benefit from the low cost of living.
Coworking spaces are a great way to find your community in the country. They host regular events and mean you don't have to work alone in a café. It also gives you scope to collaborate on projects with others. They're also super cheap, with a few spaces offering access for as low as $25/month.
Living in Georgia – FAQ
Final Thoughts on Georgia Living Costs
So should you move to Georgia? It really depends, but if you're looking to build a career then probably not. If you're a digital nomad, on the other hand, Georgia is a fantastic destination. Its location between Asia and Europe makes it a great stopover point on your trip around the world, and the low cost of living means you can really boost your savings whilst experiencing a unique culture.
---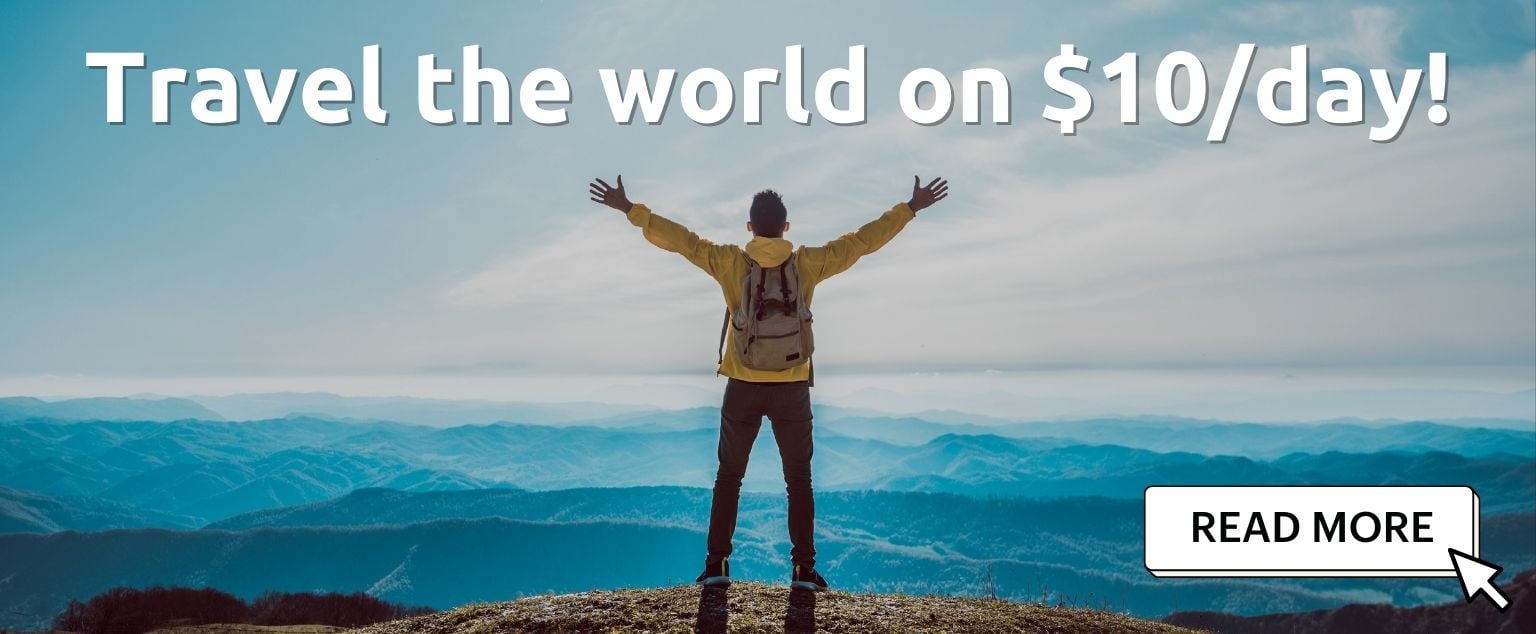 And for transparency's sake, please know that some of the links in our content are affiliate links. That means that if you book your accommodation, buy your gear, or sort your insurance through our link, we earn a small commission (at no extra cost to you). That said, we only link to the gear we trust and never recommend services we don't believe are up to scratch. Again, thank you!