The very long country of Chile takes up almost the whole west coast of South America and boasts a load of amazing places to explore. There's the Atacama Desert with the clearest skies in the world, the Andes and its alpine lakes and then there's the mysterious Rapa Nui – or Easter Island.
There is no doubt that making your way to Chile is a very good idea, especially if what you love doing is getting out and seeing some wild stretches of nature such the incredible Salar de Atacama salt flats or otherworldly volcanic landscape of El Tatio.
The trouble is that Chile, though relatively peaceful for the region, has a problem with petty theft – often targeting tourists. More has surfaced recently with dormant issues of social inequality erupting into widespread, violent protests, making the future a little uncertain.
Coupled with the real potential for big earthquakes and volcanic eruptions, a visit to Chile suddenly sounds scarier than it should. With this in mind we have created this guide to staying safe in Chile, just to make sure you know what to expect and how to travel 'round with peace of mind.

Unlock Our GREATEST Travel Secrets!
Sign up for our newsletter and get the best travel tips delivered right to your inbox.
How Safe is Chile? (Our take)
Backpacking Chile is an amazing experience. There's deserts, lakes, far-flung islands and sweeping mountain ranges to explore here. Oh, and don't forget the cool cities with funky street art and great food. All of this makes for a potentially unforgettable time.
With all that nature, however, as well as all those cities, there is also a little bit of a risk in visiting Chile.
In cities throughout Chile, pickpocketing and mugging is not uncommon – especially at tourist sites and around transport hubs.
Nature also likes to play its part in the danger levels of Chile too. There are earthquakes, volcanoes and heavy rains which can cause flooding and landslides. Insects here can also be pretty nasty.
That said, Chile is a safe country even though recently it has had a few social issues. Recent protests and demonstrations in some cities (especially in Santiago) rallying against social inequality, caused severe disruptions to public transport and became quite violent.
With all of that in mind, let's look at the details…
There is no such thing as a perfect safety guide, and this article is no different. The question of "Is Chile Safe?" will ALWAYS have a different answer depending on the parties involved. But this article is written for savvy travellers from the perspective of savvy travellers.
The information present in this safety guide was accurate at the time of writing, however, the world is a changeable place, now more than ever. Between the pandemic, ever-worsening cultural division, and a click-hungry media, it can be hard to maintain what is truth and what is sensationalism.
Here, you will find safety knowledge and advice for travelling Chile. It won't be down to the wire cutting edge info on the most current events, but it is layered in the expertise of veteran travellers. If you use our guide, do your own research, and practise common sense, you will have a safe trip to Chile.
If you see any outdated information in this guide, we would really appreciate it if you could reach out in the comments below. We strive to provide the most relevant travel information on the web and always appreciate input from our readers (nicely, please!). Otherwise, thanks for your ear and stay safe!
It's a wild world out there. But it's pretty damn special too. 🙂
Is Chile Safe to Visit Right Now?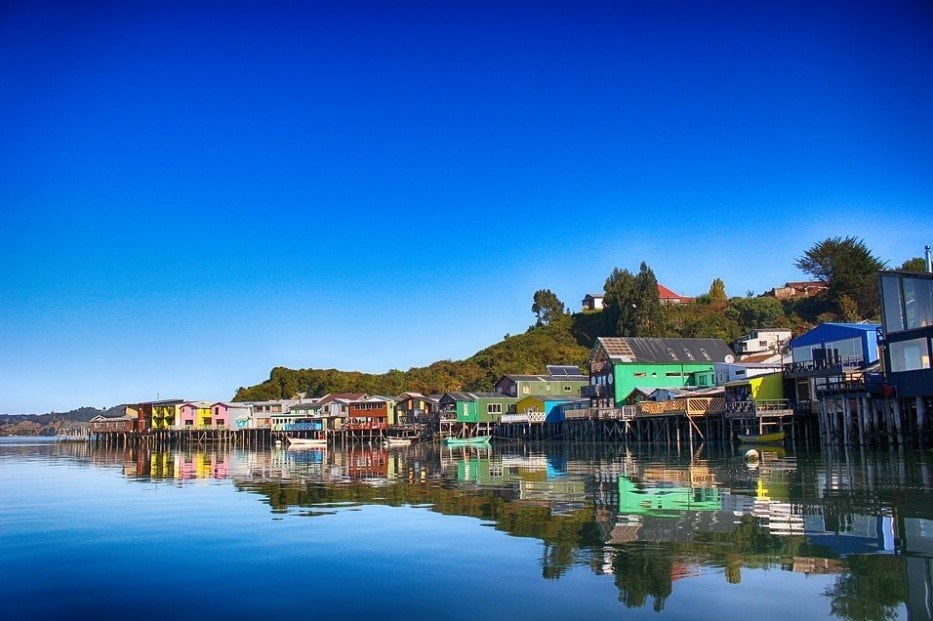 With a population of over 17.65 million people, Chile is (or was, at least) a pretty stable country and one of the safest in the region. According to the World Trade Organisation, Chile is actually the 8th most popular destination in the Americas.
Needless to say, Chile very much values its tourism and tries to protect visitors. However that's not to say that the country is 100% safe to visit.
When looking at the Global Peace Index, Chile ranks a surprising number 27 – between Bulgaria (26) and Croatia (28) – out of 163 countries. According to this Chile is a pretty safe, and fairly peaceful (in general), country to visit. Indeed, many millions of people travel through the South American nation every year without any trouble at all.
One of the main safety issues in Chile is pickpocketing and petty theft. This especially targets tourists. However, it's something you can easily avoid. Apart from this, there are no other major crimes you need to worry about. Fortunately, violent crime is rare. That being said, you should still keep your wits about you. If you're looking for trouble, you'll definitely find it.
Earthquakes can and do occur in Chile, and so do the resulting tsunamis. There are also active volcanoes with the risk of eruptions in the Conguillo National Park and Lascar in the north, amongst other places. The best thing to do is to follow the advice of local authorities.
All things considered, we'd still say that Chile is pretty safe to visit right now. Stay away from protests, keep and eye on the news and don't let your belongings out of sight when exploring the country and you'll be perfectly fine.
Safest Places in Chile
When choosing where you'll be staying in Chile, a bit of research and caution is essential. You don't want to end up in a sketchy area and ruin your trip. To help you out, we've listed the safest areas to visit in Chile below.
Valparaíso
This coastal boho beauty is best known for its hills and colourful buildings, both of which are really worth exploring. It is also known as an art capital depicted by stunning murals and some of the most creative and philosophical graffiti you will ever see.
Make sure to go hunt down some local gelato. The locals love it too and you can find this delicious ice cream all over Valparaíso.
Valparaíso to Chile is like what Cinque Terre is to Italy. Well, kinda. Roll with me here. It might just be the most colorful town on earth! It's also considered one of Chile's safest cities. Pickpocketing is common, so watch your stuff, but apart from that you won't have to worry about anything else.
Santiago (Barrio Bellavista)
We just had to include this amazing city. While not ALL of Santiago is safe, if you choose the right area, you can have an epic AND safe time here. Most expats and travellers stay in Barrio Bellavista.
Santiago, in general, is a beautiful, exciting city with a sweet Latin atmosphere, great street food, and even better wine. It also has a bit of a boho vibe going on. Keep an eye out for what the students are up to. They're often handing out flyers, but most of Santiago's hostels can also hook you up with what's happening that week.
Pucón
Pucón is an excellent choice for adventure backpackers. If you're looking for a bit of action during your stay, you'll absolutely love this spot. While it's relatively secluded from the rest of Chile, a visit is well worth it. You can hike, go paddle boarding on the beach, do some white-water rafting and hop in a kayak. During the winter months you can also do a bit of skiing and snowboarding.
Pucón is often considered a bit of a more high end travel destination, which also means increased safety and a high quality of life. The only thing we'd advise you to be careful of is the rainfall – it's the highest in the whole country.
Places to avoid in Chile
Chile might be one of the safest countries in South America, but that doesn't mean that you can drop all caution. Apart from the natural hazards, you have a few other things to worry about. Some areas in Chile are safer than others. To help you out, we've listed them below.
Areas in Santiago – The Las Condes, Providencia, and Vitacura areas of Santiago are notoriously frequented by thieves. Other areas to be cautious include Cerro San Cristobal, Cerro Manquehue, Cerro Santa Lucia and the Lake District.
Beaches – not necessarily a place to avoid, but definitely a spot you need to be VERY careful of. The riptides and currents can be reckless. Many careless travellers have lost their lives while simply wanting to go for a swim. Also, don't leave your belongings out of sight!
Obvious no-go areas – whether that's dark side streets, walking into secluded areas at night or going against your gut feeling, it's a no-brainer to avoid these kinds of places and situations. At the end of the day, you will find trouble in Chile if you're looking for it.
Chile Travel Insurance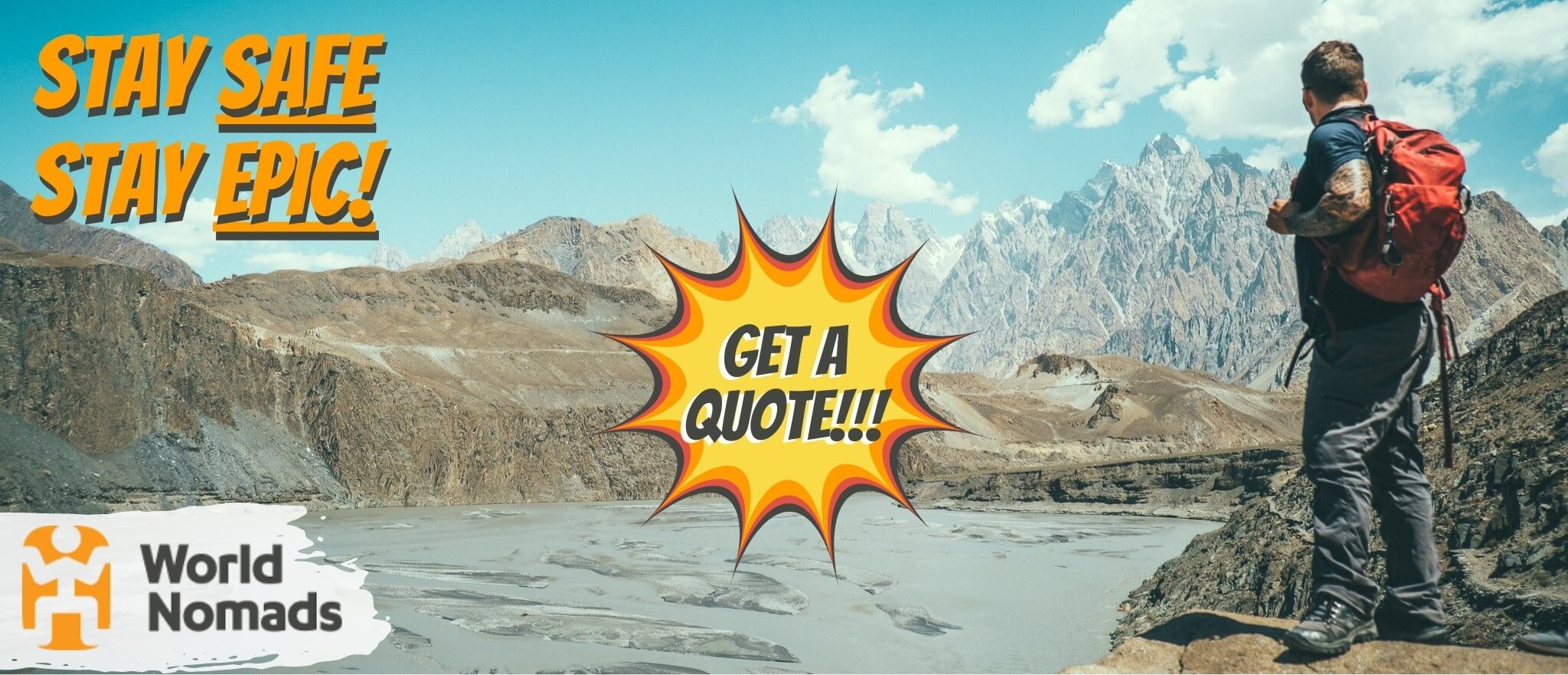 World Nomads' mission is to support and encourage travellers to explore their boundaries. They offer simple & flexible travel insurance, and safety advice to help you travel confidently.
They've been doing it since 2002 – protecting, connecting, and inspiring independent travellers just like you.
Get a quote below or read our in-depth review!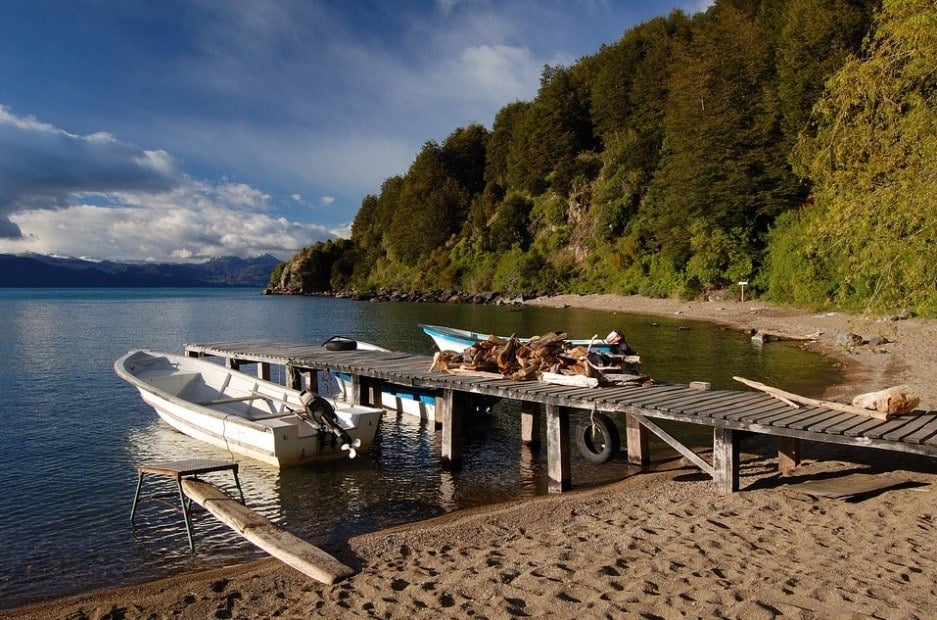 Chile has, for a while now, been a relatively stable country (compared to its neighbours, especially). Besdies with all that amazing nature, super friendly people, a great culture and some amazing food, it would be a shame to miss out on it. Here are some safety tips for Chile to help you out…
Don't get involved in protests – any kind of association with protests that you make can get you kicked out of the country. In addition, they can turn very nasty. Just steer well clear
Only take licensed taxis – it's kind of a no-brainer, but we will be talking about the safety of taxis in Chile in more detail later!
Pay attention to your surroundings and keep belongings close – pickpocketing and muggings are not unheard of
Try to blend in as much as possible – walking around talking loudly in English, dressed in urban hiking gear, with an SLR around your neck and a smartphone in your hand not only isn't a good look, it can single you out as a potential target
Don't leave your bag unattended or hanging off a chair at a cafe – most likely it will go missing
Do not walk around with loads of cash on you – opening up your wallet to reveal loads of money may attract potential thieves. Get a moneybelt to keep your cash hidden.
It's best not to carry your passport or any valuable documents with you – if you must, take a copy of your ID and Chilean visa to take around with you
Try not to use your flashy smartphone on the street – it may seem normal to you, but in Chile, there are people who will see this as hundreds of potential dollars rather than your phone
If someone tries to mug you, do not resist – this is the advice of local authorities and, to be honest, it's not worth it
Consider a throwdown or dummy wallet – having one of these with a small sum of money could save you losing all of your cash
Keep your valuables, bags and belongings with you if you travel by bus – don't store anything in the overhead compartments, because thieves operate on buses
It's best not to walk alone at night – you'll be putting yourself in risk; try to stick to travelling in groups and on well-lit roads
Watch your drink in nightclubs and bars – especially in Bellavista and Suecia in Santiago. Drink spiking happens and you could leave yourself a target for theft or assault
Keep clear of drugs – possession of any illegal substance can lead to a lengthy prison sentence
Be careful when crossing international borders – some can close without warning, others are landmined (usually marked), it's best not to cross on foot
Generally, when you're out in nature, stick to marked paths – minefields can come right up to the edge of a trail
Open fires are forbidden in national parks – unless it says otherwise; forest fires can really affect Chile and you may be asked to leave the country if you light one when you're not supposed to!
Read up on weather conditions before hiking – and be well prepared for whatever might happen
You should know what to do in the event of an earthquake – big, serious earthquakes are a possibility; when staying in a hotel room, make a mental note of evacuation procedures. Tip: newer hotels will be safer.
Be careful around active volcanoes – you should monitor local media reports and the advice of authorities when it comes to going anywhere near them
Keep away from stray dogs – they can be aggressive and/or have bad, contagious skin issues. Consider volunteering instead of feeding a feral dog yourself
Bring plenty of insect repellent and cover up – there are some mean insects in Chile during the summer, such as the tabano (a horsefly with a nasty bite)
Beware of swimming – some of Chile's most beautiful beaches have some very dangerous rip currents offshore. Pay attention to signs or ask people nearby if it's safe to swim
Be careful of Santiago in winter – there can be a bad smog, sometimes even dubbed an emergency. If you have a pre-existing respiratory condition, you're travelling with children or elderly people, it's best to keep clear
Learn some Spanish – it would help you read menus, ask directions, get around, and generally not seem like such a gringo
It may be safe to travel around, but there are still a fair few things to keep in mind when you are visiting Chile. Crime against tourists isn't unheard of here, so it's best to try not to stick out like a sore thumb – especially in cities. In truth, there's so much on offer in Chile: these tips are to help you with any potential risks you might face, not threats that you will face. Just be sensible and you'll be fine.
Solo travel is amazing! What an experience. You get to go on a trip by yourself, learn stuff about your character, grow as a person, tick off places on your bucket list, do what you want when you want, and get to know more about the world we live in as a bonus. It's honestly ace.
Chile, done solo, is also amazing. It's one of the most beautiful countries in South America with a varied landscape. There's something for everybody here and, what's more, Chilean people are super friendly. Still, it pays know a few safety tips for solo travellers in Chile…
Get yourself booked into some great accommodation. There is, in fact, a big hostel and backpacking culture all throughout Chile and there are a whole lot of hostels for different budgets and travel types out there. Booking a hostel that's good for solo travellers means you'll have other people to chat with and share experiences with; make sure it's got reviews that approve it for solo travellers.
If you are travelling by yourself, one of the best ways to see the remotest parts of Chile is on a tour. Doing this makes it stress-free and easy to access – you won't have to do any of the itineraries or logistics yourself, which can be a real nightmare.
Make sure that you tell people where you're going. Whether it's your parents or best friends back home, someone needs to know where you are. It's much safer that somebody knows where you'll be, what you'll be doing there and when, than nobody knowing what you're doing, where you are, and going totally off-grid (not cool).
Another good tip if you're by yourself is, if you're going swimming on a beach, tell somebody on the beach or at your accommodation that you plan on swimming. The rip tides can be strong and you should have someone looking out for you.
Get yourself connected whilst you are in Chile by getting a sim card. Having data on your phone for maps and Facetime back home, as well as a local number to call hostels, restaurants, or even in emergencies, is much better than having nothing at all.
Know those emergency numbers and make sure you save them with a "#" in front of the contact name so they're at the top of your contacts list and easily call-able. You should also have these numbers scribbled on a piece of paper or notebook that's always with you.
Always have access to money. Whether that means opening a new bank account, so you have more than one to fall back on, having some emergency US dollars stashed away somewhere (we've been there, and they've helped) or even an emergency credit card. All of these things can be true lifesavers if things go wrong.
Don't keep everything in one place. It's all well and good having 3 bank cards, 2 credit cards, and a wad of cash, but if that's all in one place – a day pack, for example – and that day pack goes missing… It's game over. Spread your stuff around to avoid being severely bummed out.
If you're going hiking somewhere remote, think about wearing distinctive clothing. It means that people passing you will remember you, so if anything happens they can say, "Oh, yeah, I remember that luminous '90s print vintage ski jacket." It also means that, if you take a fall, people will be able to spot you.
Download all the good apps. We're talking translators (Google Translate is just fine), any guides you might want, Maps.me (a good offline maps service), and maybe an earthquake app.
Don't drink too much if you're going out by yourself; you might not be able to find your way home and it will leave you with poor judgement for potentially bad situations. It's probably safest to make some travelling buddies at your hostel and go out with them – or simply drink in your hostel.
You should definitely go to Chile if you're thinking about going there on a solo travel trip. It's probably not the place for first-time solo travellers, but it's certainly a great place to go solo. The backpacking scene here, the number of hostels and awesome things to do, sell it.
If you are by yourself, however, it's definitely a good idea to meet other travellers. Being by yourself can mean you can get lonely, jaded and out of touch. Be sure talk to other people, call your folks back home for a chat, and remember to be kind to yourself – you're bound to have a blast!
Is Chile safe for solo female travellers?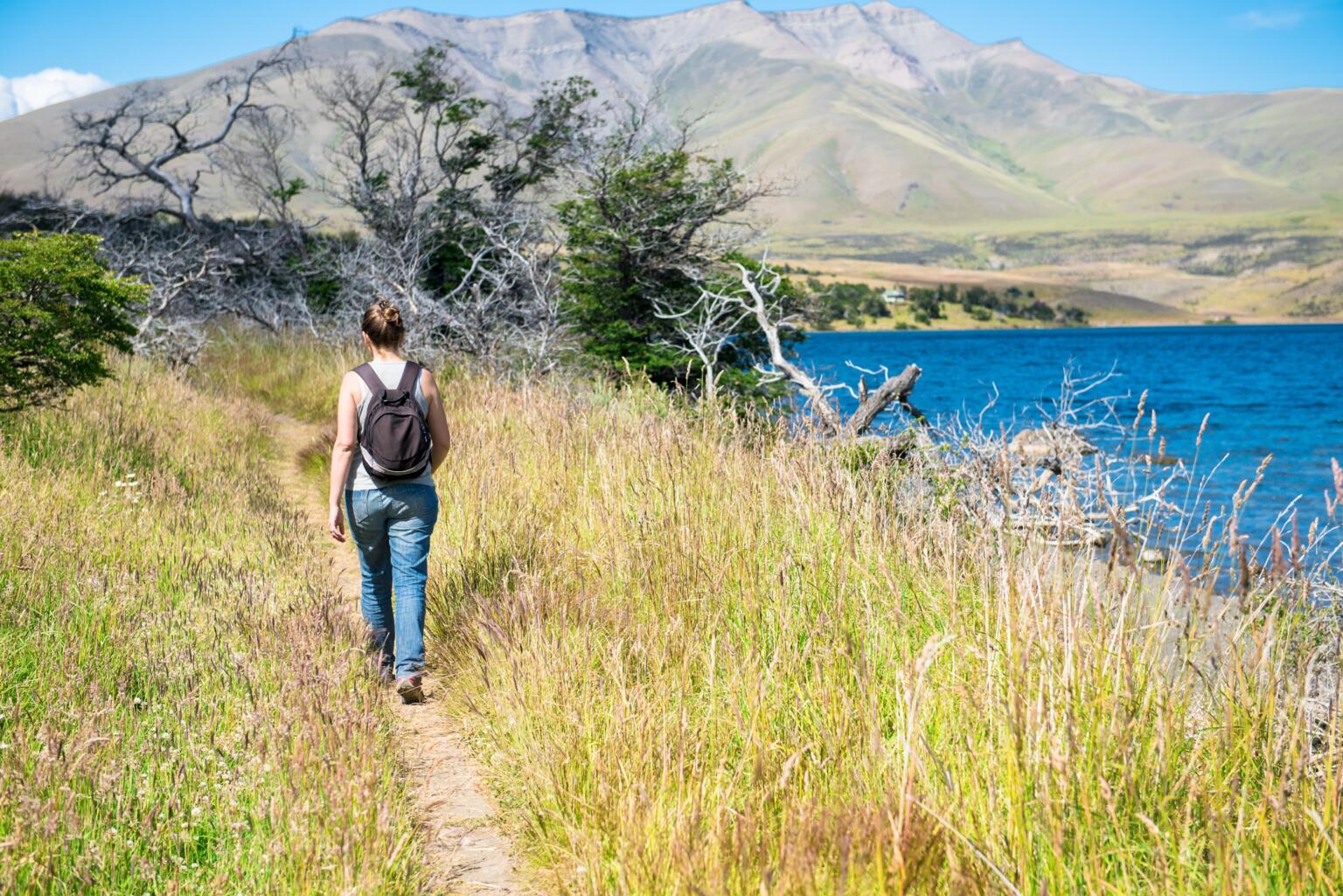 Being a solo female in Chile is pretty fun. Because of the comprehensive backpacking scene here, the cool, friendly people you can meet and the genuinely awesome adventures you can go on Chile is actually an amazing place for solo female travellers.
First time solo female travellers can easily make things stress free by heading out to explore the country on a tour, whilst veteran female travellers can probably enjoy this country by themselves, getting stuck into local life and enjoying the nature. That said, Chile isn't always a breeze and does pose, like most places, a risk to women travelling alone. To help out, here are our tips for solo female travellers in Chile.
Blend in with what you are wearing and dress how the locals are dressing. It's best that you don't look like a tourist in Chile as it will single you out as a target for all sorts of crimes and potentially put you in danger.
Book yourself into female-only dorms. This is a good way to meet other women travelling by themselves, make some friends and share some tips as well. This way you won't get any weirdos lurking around in the dorms, either. Just make sure you research the hostel, that it's well-reviewed by other female travellers, that it's secure and in a safe location.
Do not walk around late at night – or after dark in general – by yourself. You will put yourself at risk by doing so, especially if you wander down poorly lit, deserted streets. It's best to walk around in groups or get a taxi.
If you are travelling on a bus, or a train, only travel during daylight hours and try to plan your journey so you arrive safely at your accommodation before it gets dark. Overnight journeys can be hazardous and potentially dangerous.
Meet up with locals. Try out couchsurfing or book yourself into an Airbnb "Experience", where you can get insider knowledge and get to meet (and make friends with) actual Chilean people. You'll be able to get local advice, knowledge, and get to learn more about Chilean culture, too.
Be kind to yourself: you don't always have to do certain hikes because everybody's talking about them, or do anything that's too far out of your comfort zone. Don't forget that this is your trip and you don't have to live up to anybody's expectations.
Don't put yourself into an unsafe situation. If something is beginning to get weird, or you're beginning to feel uncomfortable with the person or goings-on around you, just remove yourself. It's not worth sticking around to see what may unfold.
Do not tell strangers everything about you if they ask: your full name, age, whether you're married, where you're staying, where you're going… If you're uncomfortable with the questions (or who's asking them), just tell a few lies.
It's best not to get super drunk; by all means, have a few drinks, but being totally wasted just means a higher chance of somehow getting yourself into a dangerous situation.
Going off on your adventures and doing it solo is super liberating – especially as a female; and, you know what? There are actually a whole load of women out there doing it – many of whom make their way, at some point or another, to South America and the mecca that is Chile.
Travelling as a solo female does come with added risk, however, so reach out to online communities (such as Girls Love Travel) and ask for advice on the best way to do it.
More on Safety in Chile
We've covered the main safety concerns already, but there are a few more things to know. Read on for more detailed information on how to have a safe trip to Chile.
Is Chile safe to travel for families?
Chile is a safe destination for a family holiday – an interesting and unique one, but certainly one that shouldn't cause you too many problems. Locals will stop and chat to you about your children, and will help you out if you need it. There's a whole lot of family-friendly accommodation, and there's a ton of activities and adventures geared specifically to families.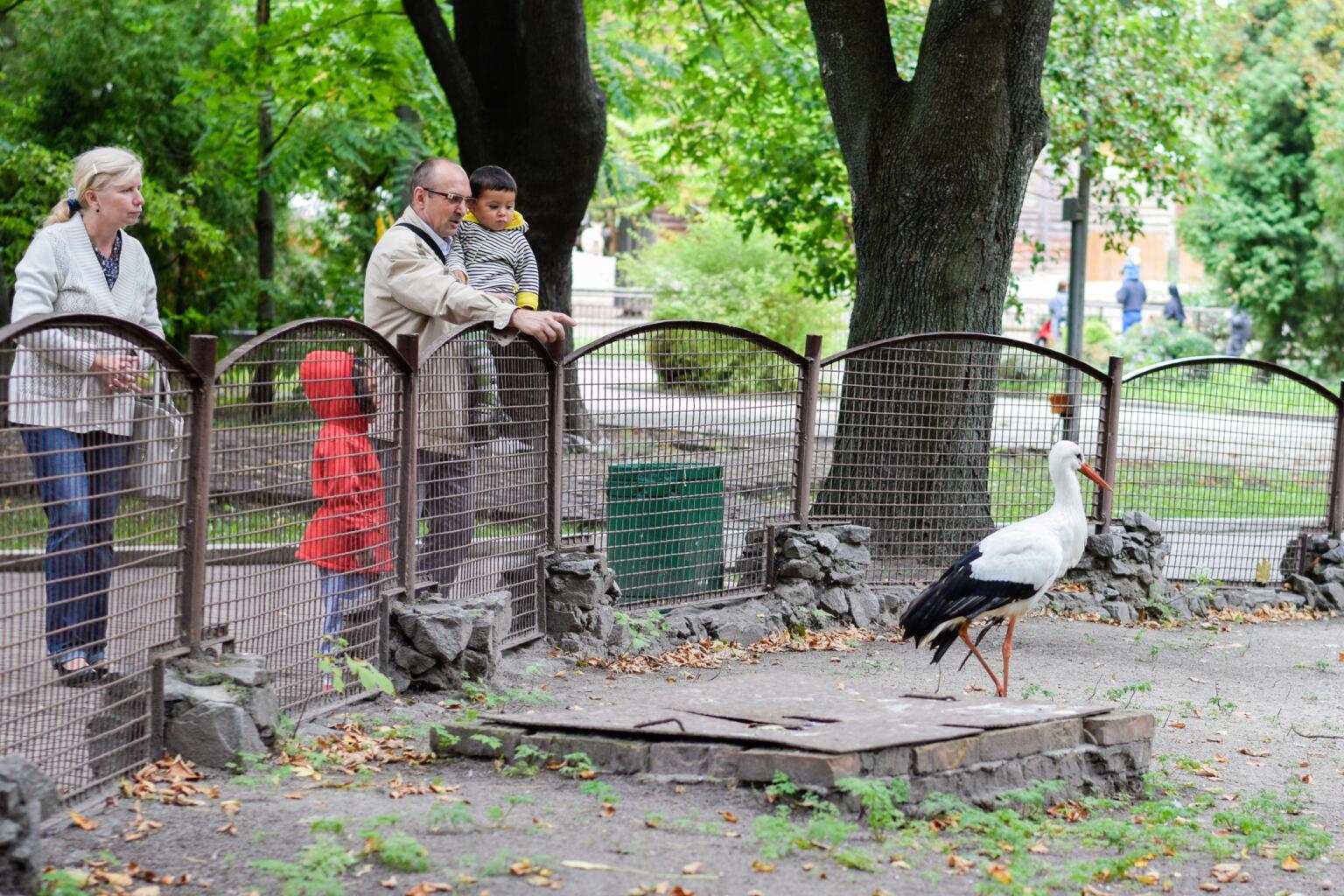 There are obviously different practicalities in Chile – probably different to your home country – to take into consideration, plus a few safety concerns, too.
The air pollution in Santiago, for example (between June and November), can be a genuine danger for young ones. Needless to say, a trip to Chile means you need to be prepared with vaccinations beforehand and take medical advice if your children have respiratory issues.
You should also bring plenty of bug spray, water-resistant sunscreen, appropriate clothing to cover up against the sun (or to warm up, depending on the time of year and where you're going in Chile).
The real problem is adjusting to the Chilean way of life, with restaurants opening from 7 or 8pm and meals taking a good few hours. You may want to bring things to entertain your children, a book, some pencils and paper, and just go with it! You're there to experience the culture and life of Chile, after all.
In short, Chile is safe to travel with families – surprisingly safe, in fact. It just takes some getting used to.
Is it safe to drive in Chile?
Whilst it is comparatively safer to drive in Chile than in its neighbouring countries, it's still something that's not always straightforward. There are all sorts of different landscapes, type (and quality) of road, as well as hazards and even some security issues in some areas of the country. All of this can make it a bit of a headache.
Having said that, if you want to get off the beaten track and explore on your own, having your own wheels is essential. This is especially true when it comes to the remote national parks like the Atacama Desert – or if you want to drive the extremely long Carretera Austral route.
Hiring a car in Chile is relatively easy. You can do this in Santiago and other big cities and they will have all the big, well known, international rental agencies. This makes things pretty simple, and free of hassle and scam. Note that you'll need an international driving license. You'll also have to be over 25 years of age.
When driving in Chile, there are definitely some hazards that you will need to watch out for. Whilst the main roads are surfaced and sealed in Chile, heading off into the countryside will most likely require a four-wheeled drive, due to poor road conditions, or extremes of snow and sandy desert.
There can be restrictions on driving around Santiago because of the terrible smog. It's called Restriccion Vehicular (i.e. "Vehicular Restriction") and will come into play depending on the smog levels. It works like a lottery, whereby certain number plates will be allowed into the city on that day – there will be announcements on the news the day before it's in place. Visit www.uoct.cl for more information.
When parking in cities, be careful where you do so. Car break ins are not uncommon so it's worth paying a parking attendant to look after your vehicle. Don't leave valuables – or anything, in fact – on show, as this will only tempt thieves.
For confident, experienced drivers, having your own wheels in Chile could be a whole lot of fun.
Is Uber safe in Chile?
Thankfully, Uber does operate in Chile. You can use it but sometimes there are some difficulties in its legality and is something of a grey area.
Although Uber is safe to use in Chile, you should be careful booking an Uber to take you to the airport, for example, or a place where there's lots of taxis. It's very normal for an Uber driver to either refuse to drop you at your desired, taxi-filled location, or drop you off before your location.
That's because some Uber drivers have been harassed by taxi drivers in areas where there are many cabs. You may even be asked to sit in the front, rather than the back, so that you look less like an Uber fare and more like a normal car passenger.
Other than that, all the usual benefits apply: you get to pay in app, there's no language barrier, you get to check that the car you're getting in is the right one, you can read reviews of drivers… All that stuff.
Are taxis safe in Chile?
In general, taxis are pretty safe in Chile, but there are some scams and dangers that you should be aware of you are thinking about taking a taxi in this South American nation.
Probably the first thing to know is about fake taxis. The best way to avoid picking up one of these is to not hail or flag down taxis on the street.
Generally, taxis in Chile are black and yellow, but obviously these can vary depending on where you are. Also, don't worry about tipping your driver as you don't have to do that here.
To get a real, licensed taxi, you should head to the front of a hotel, a mall, or any other conveniently located taxi rank – or simply order a radio taxi.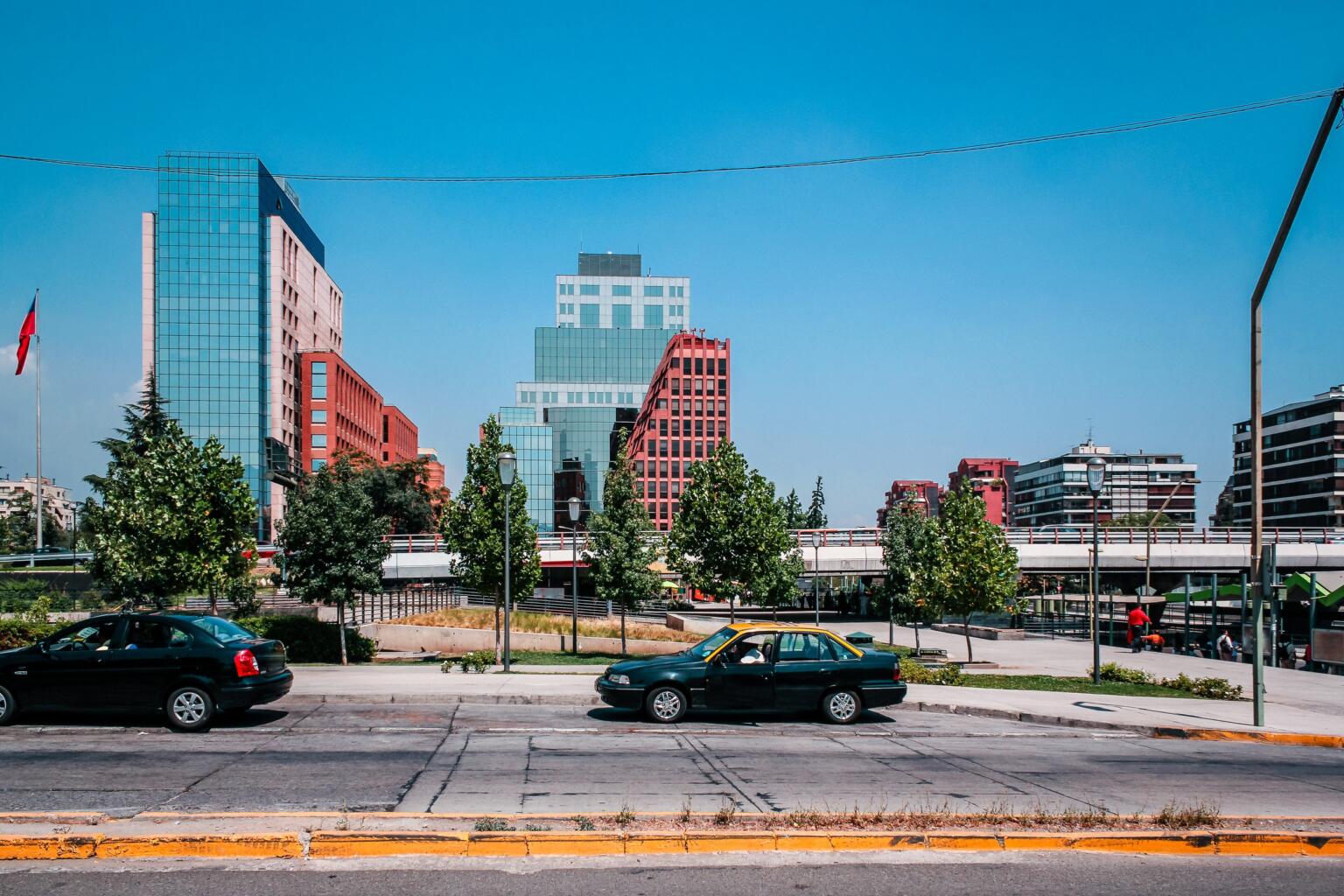 If a taxi driver offers to take you to an ATM, do not take them up on it – this is a scam.
Another thing to note is that you should never get into a taxi if the driver is accompanied by another person; this is not normal and is likely to be shady.
Ask at your hostel or hotel for the number of a reputable taxi company; ask that the taxi driver brings along a proof reservation (or that you're given one over the phone) so that you can confirm with the driver when they arrive that you are the one they're supposed to pick up.
At the end of the day, trust your gut. Don't get into a taxi that seems unclean, with a dodgy driver, or which just seems unfit for service.
Is public transportation in Chile safe?
The public transport in Chile consists mainly of buses although there are some rail services to use, too.
In Santiago, the buses (and the metro) are run by Transantiago. The buses in the city are usually pretty cheap and have automatic fare machines, so you can simply put your money in and hop on. Like most places in the world, it's important to watch your belongings on buses.
Better than the buses, however, is Santiago's metro system. This is pretty new, very efficient and easy to use. However, like in many metro, MRTs and subway systems around the world, the Chilean capital's gets very busy during peak hours.
It's a pretty extensive system: 5 lines sprawling across the city, carrying 2 million passengers daily.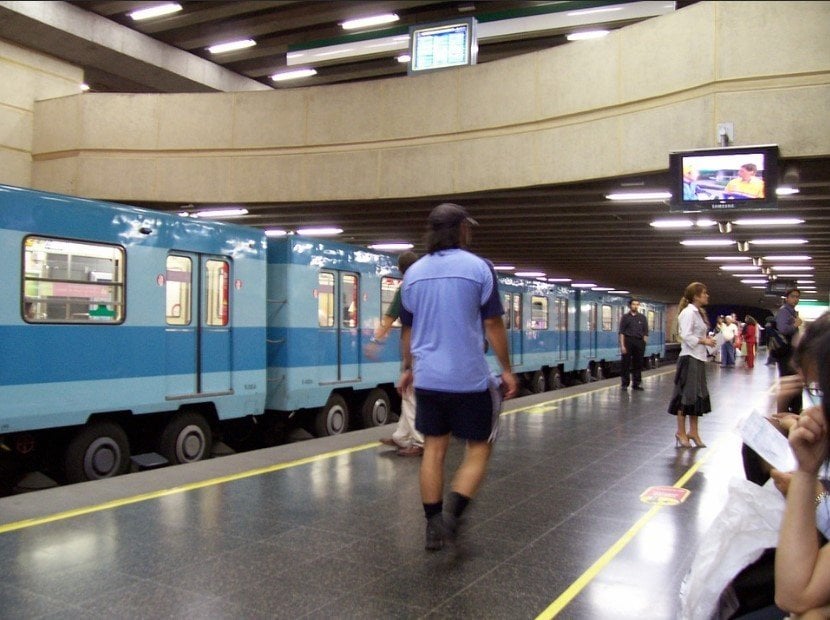 In addition to the metro system, Santiago also boasts Metrotren. This is a commuter service that runs around all 17 communes of the city. Both the buses, metro system and Metrotren are all connected to each other at certain points and run in sync pretty well, so you can use the transport system in Santiago as, you know, an actual, working network.
To make things even easier, you can use a bip! card, which is an IC card that means you don't have to be fumbling around with small change and bills the whole time.
In other towns and cities, you can get around on buses – these are numerous and very cheap. There are also collectivos which run along fixed routes – they're fast, they're surprisingly comfortable, too, but they are also more expensive than buses.
The Terminal Santiago, as well as terminals in other cities and towns (most large towns and cities have these), is where you can catch long-distance buses and coaches. These provide a good service, are punctual, and offer good value for money.
To sum it all up, though you'll mainly be relying on buses during your time in Chile, the public transport here is pretty safe in general.
Is the food in Chile safe?
The food in Chile is pretty amazing, we have to be honest. There are a ton of amazingly mouthwatering ingredients on offer in Chile, what with that 2,700 mile long coastline and volcanic soil, you can expect great seafood and a good variety of fruit and vegetables here, too.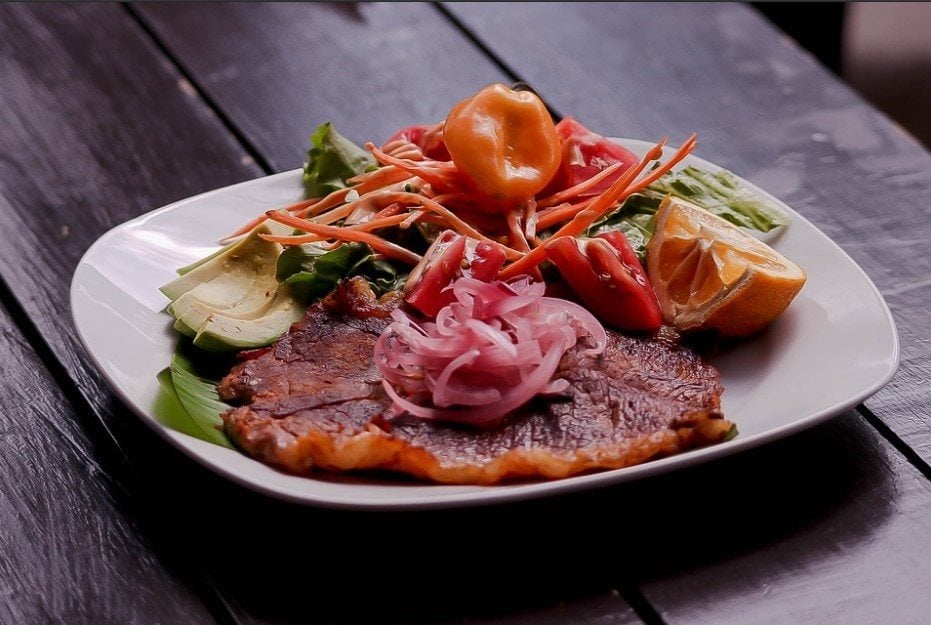 With a focus on fresh food throughout the country, there's not actually much to worry about when it comes to the food safety in Chile. However, it always pays to know more about the gastronomic guidelines of a country, so here's how to eat your way around Chile safely;
Take special care around raw fish – especially shellfish. A lot of this is consumed in Chile and there's no reason you shouldn't be trying it too. It is best eaten, however, in a restaurant or at markets where you can vouch for its freshness.
Be careful about unpeeled fruit, too, especially in countryside areas. You don't know how clean the knife is that peeled and cut the fruit, or how clean the hands are that touched it all, or if the water that cleaned it was contaminated.
Wash your hands! It's a simple tip, but especially when you've been out in the smog-filled air of Santiago all day, or you've been hiking, you've been anywhere, really, you should wash your hands before you eat.
Only eat at places that are bustling with local customers. Places like this are much more likely to be very tasty and have fresh dishes on offer that won't leave you with a bad stomach.
Similarly, to get the freshest food and the best of a chef's or cook's ability, go to an eating establishment at mealtimes: pans will be hot, ingredients will have just been chopped up, and a high turnover of well-cooked food. Attending towards the end of or after mealtimes might mean you get left with things that have been sitting around for ages – not good. Here are some of those mealtimes…
"Almuerzo" is the main meal of the day at lunchtime. Usually taking place from 1:30 to 3:00pm, this is a large meal – often with wine involved. You can go eat at a restaurant with a fixed price lunch menu called an "Ejecutivo" (it's pretty cheap and you get a lot of food); these sorts of places are usually popular with locals.
(As a side note: since lunch is such a big deal, many other businesses tend to close so they can go and enjoy a spot of food themselves and have a nap afterwards. Good to know.)
"Onces" is a sort of (late) afternoon tea, served between 5 and 8pm. This usually consists of tea, coffee, scrambled eggs, avocado, bread, jam, sandwiches; yes, it sounds like breakfast, which is why we like it.
"Cena" is served anywhere between 8pm and 12am. This is dinner; not everybody eats this every day (because of that big lunch), some people just have snacks or a light meal.
Chilean food is well worth your time. You definitely should not miss out eating in local places and getting stuck into the way of life here. There's also some good drinking to be done here: Chilean wine is world-class; and definitely, you should the national drink of pisco sour.
You will be able to try a lot of fresh food in Chile. And luckily, most of it is pretty safe!
Can you drink the water in Chile?
Drinking the tap water in Chile's cities is usually pretty safe. However, you should be aware that it has a high mineral content that can affect some people who drink it and cause an upset stomach.
If you are unsure, stick to bottled water, or use the filtered water your hostel or hotel might offer in the lobby.
Stay away from the water in San Pedro de Atacama: the water here is generally not safe to drink.
Vigorous boiling of water for one minute, or three minutes if you're at a high altitude (2,000 metres or more), should make water potable and less likely to cause you any stomach trouble. Make sure to bring along a refillable water bottle so that you can limit the number of plastic bottles you are buying and throwing in the trash.
Is Chile safe to live?
Chile is a modern and (officially) newly developed country. It's pretty efficiently run, the people are lovely, and there's an abundance of wildlife and amazing natural scenery to appreciate.
Living in Chile means access to some awesome ski locations in the winter, hiking along alpine valleys in the summer, amongst other things.
It is definitely a safe country to live in, with clean-ish cities, good infrastructure. It's the country with the lowest level of corruption in government in all of Latin America, as well as the lowest level of poverty and a higher standard of living in general. Therefore, life in Chile means things like high-speed internet, well-maintained roads, and good schools. Chile is also considered the safest travel destination in South America.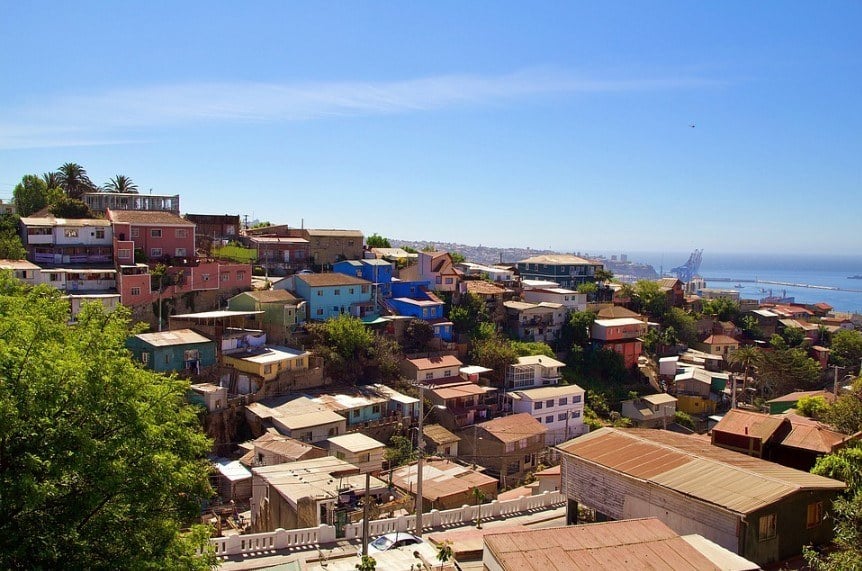 It's a diverse country with a lot to offer. Where you choose to base yourself in this very long country will affect your safety and security. Santiago, for example, is a huge city and has plenty of different areas to stay in with lots of great Santiago hostels; there are expat bubbles like Las Condes, El Golf, Lo Barnechea, Vitacura and La Dehesa, amongst other places in the capital that are very safe to live in.
That said, this isn't Japan. You will have to watch your belongings because petty theft is pretty high. This just means making some minor adjustments to how you might go about your daily life, but nothing that should stop you considering moving here.
Ranked as a "high income economy" by the World Bank, Chile has a low cost of living but a high quality of life – despite the crime levels. Before thinking of Chile as a wonderland, however, it's important to know that (like anywhere) it isn't.
All in all, moving to Chile without any research might not be the best move. Head to expat groups, read news stories about what's happening in Chile, research nice places to live and start making your plans if it all sounds good to you. Although it's a safe enough country to live in, it definitely pays off to know what to expect. A short-term visit is also recommended before packing all your stuff into cardboard boxes.
The Future of the SIM Card is HERE!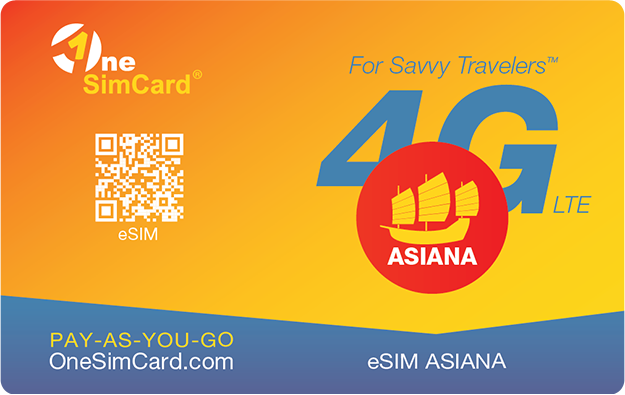 A new country, a new contract, a new piece of plastic – booooring. Instead, buy an eSIM!
An eSIM works just like an app: you buy it, you download it, and BOOM! You're connected. It's just that easy.
Is your phone eSIM ready? Read about how e-Sims work or click below to see one of the top eSIM providers on the market and ditch the plastic.
Buy an eSIM!
Is it safe to rent an Airbnb in Chile?
Renting an Airbnb in Chile is a great idea. And it's perfectly safe, as long as you read the reviews. Staying at an Airbnb during your trip will also open up new possibilities and options to experience the country. The local hosts are known to take great care of their guests and give the absolute best recommendations of what to do and what to see. Local knowledge always goes a long way, so be sure to reach out to your hosts if you're unsure about how to fill up your Chile itinerary!
On top of that, you'll stay safe with the reliable Airbnb booking system. Both hosts and guests can rate each other which creates a very respectful and trustworthy interaction.
Is Chile LGBTQ+ friendly?
Luckily, Chile is a pretty open-minded and accepting country. LGBTQ+ people are not likely to encounter any discrimination, prejudice or worse. Both male and female same-sex sexual activity is legal in Chile. Since 2012, the law bans all discrimination and hate crimes based on sexual orientation and gender identity.
Big cities like Santiago offer a few LGBTQ+ communities, however, gay bars or entertainment venues are still missing. In general, the more modern the city, the more like-minded travellers you'll find. It's also a goo
FAQ about Staying Safe in Chile
Here are some quick answers to common questions about safety in Chile.
So, is Chile Safe?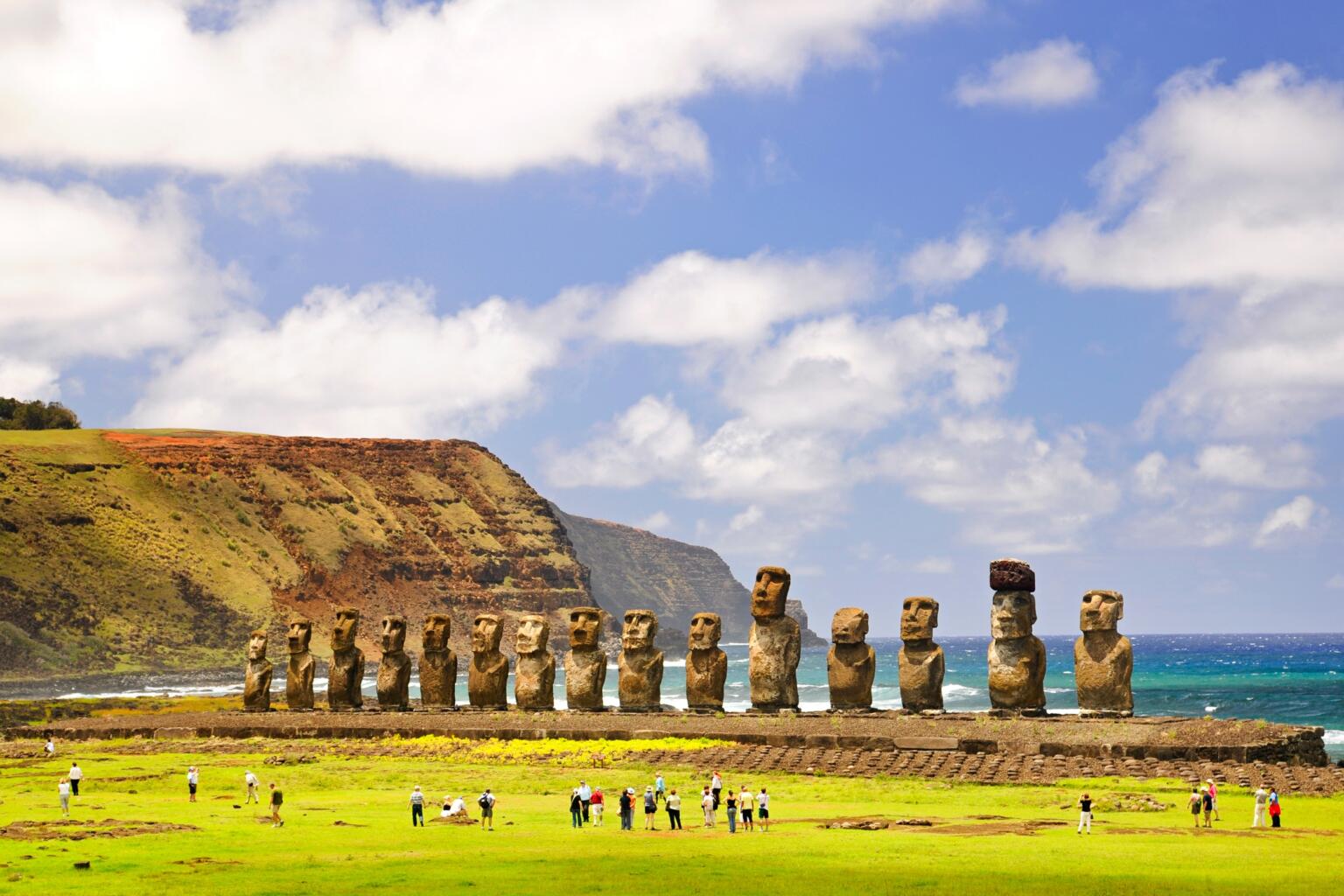 Yes, Chile is safe to visit, if you use your common sense and do a bit of research beforehand.
The country has done very well for itself and yes, the infrastructure here tends to work pretty well. It is also true that there's generally a good standard of living across the board. However, there is also real poverty in Chile to this day.
If you're considering travelling around Chile, then most likely this sort of thing won't be affecting you. Indirectly, it might, since petty theft (even muggings) aren't uncommon. But if you keep our travel tips for Chile in mind, chances are you can avoid coming into contact with anything that will stop you from having anything short of an awesome time in Chile. For the time being, definitely pay a visit!
---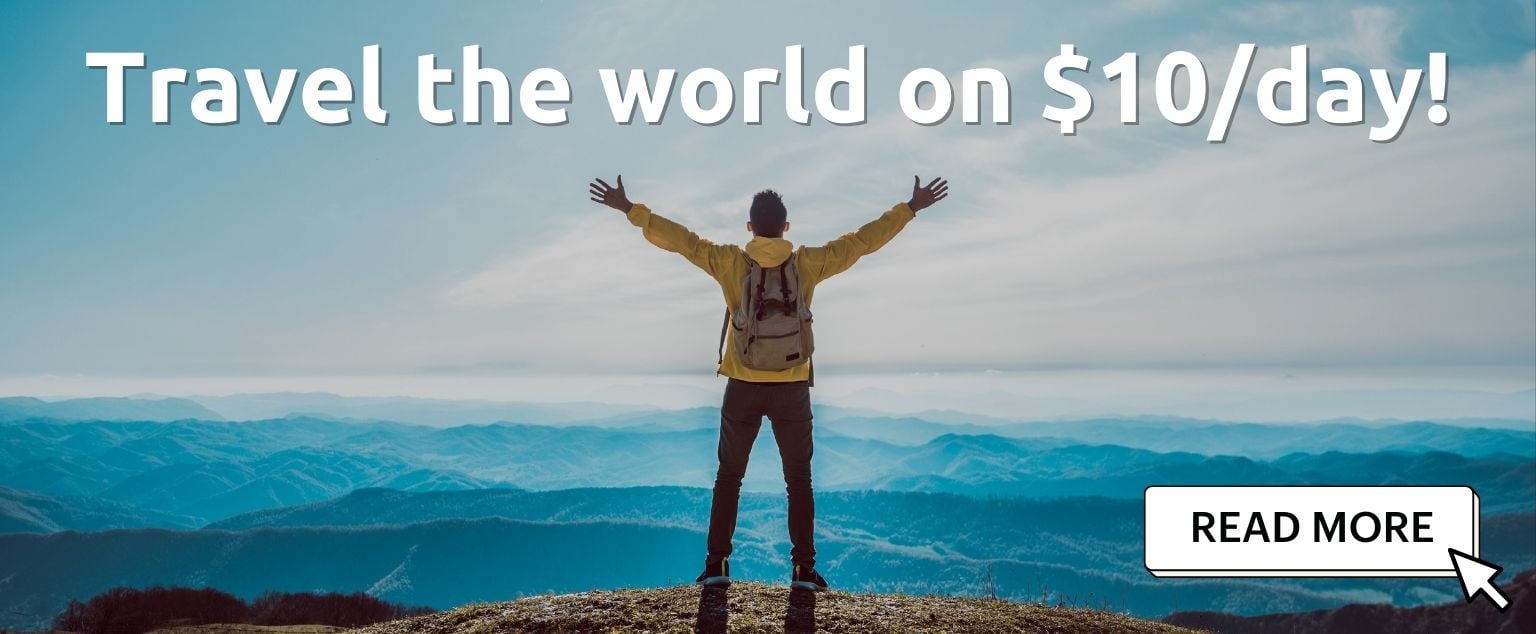 And for transparency's sake, please know that some of the links in our content are affiliate links. That means that if you book your accommodation, buy your gear, or sort your insurance through our link, we earn a small commission (at no extra cost to you). That said, we only link to the gear we trust and never recommend services we don't believe are up to scratch. Again, thank you!