Pakistan is home to a collision of culture and colossal mountains. Boasting the mighty Karakoram in addition to a stretch of the actual Himalayas, this South Asian country offers up as much PRIME trekking. There are also plenty of charming colonial hill towns, Mughal fortresses, and sprawling metropolises.
But the name "Pakistan" doesn't exactly conjure up a wonderland. That's because Pakistan is well known not just for its landscapes and culture, but for terrorist attacks, military campaigns against religious extremists, and street crime.
It's a lot to take in and, of course, it's going to leave you wondering: "is Pakistan safe?" It's a good question.
So that is why we have compiled this truly epic insider's guide into the best ways to stay safe in Pakistan. Travelling smart is an absolute must in this country.
We are going to be covering a whole load of subjects. From the safety of solo female travellers in Pakistan to whether you could (or should) take your family on a trip to Pakistan. We'll even discuss whether if it's safe to drive in Pakistan and everything in between.
So whether you are simply wondering about solo backpacking around Pakistan, or if you just want to know whether it's safe to eat the food in Pakistan, you don't have to worry. Thanks to a genuine truckload of information and tips in our guide, we've got you covered.
COVID-19 UPDATE
Whilst COVD 19 has not gone away, the world is opening up again to travellers. However, travel to Pakistan is not recommended at this time.
For the most up-to-date safety information and what you should be doing to help, please consult the WHO and your local government.
15/07/2020
How Safe is Pakistan? (Our take)
Pakistan is AWESOME. It's got all the natural scenery you could ever dream of and a host of rich cultures to learn about. Add A LOT of history and you've got yourself a prime travelling destination.
It's not really thought of as safe though, which is somewhat undeserving.
Granted, Pakistan does experience periods of political instability, and sectarian violence in some corners of the country.
On top of that, there are natural hazards to consider as well. Pakistan is in a major earthquake zone and sometimes monsoons can bring heavy rains and flooding.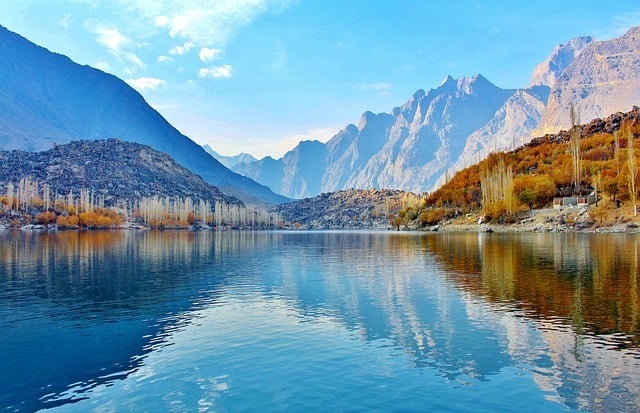 BUT…
Pakistan is a vastly misrepresented country.
The grand majority of Pakistan is very safe for travelers. Whilst you MIGHT have to travel with an armed police escort in some places, you shouldn't let that put you off the lure of the mountains, gleaming glaciers, and lush forests. These guards are here to protect you!
If you're with an organized tour group, then you will have even more security measures in place while visiting Pakistan. Companies like Epic Backpacker Tours have turned over every rock on their expeditions and are very capable when it comes to your safety.
Check out our list of the best Pakistan tours for more information!
Is Pakistan Safe to Visit? (The facts.)
The fact is, Pakistan is a difficult country to visit. That's just how it is. But that doesn't necessarily mean that Pakistan isn't safe.
We have spent about 12 months backpacking Pakistan so have a pretty good feel for the country. In many places, Pakistan is no different than India in terms of the hustle and bustle.
Tourism is ACTUALLY growing in Pakistan; rapidly. (The warm, welcoming and hospitable people definitely contribute to that.) The Pakistan government predicts that by 2025, the tourism industry will contribute 9.5 billion dollars to the economy. That really is A LOT.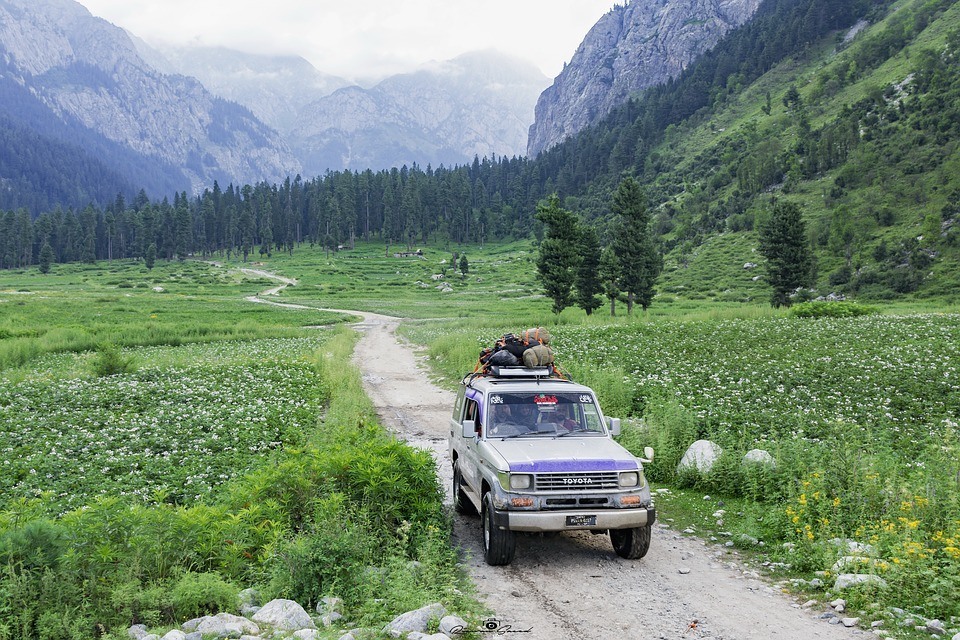 More and more people are visiting Pakistan every year, either on their own or with organized tours. In 2017, 1.75 million tourists visited Pakistan. Rewind 10 years back to 2007 and the number of visitors was just 876,000. It's growing alright.
In 2018, the British Backpacking Society rated Pakistan as one of their top destinations.
Obviously, there ARE risks. In certain parts of the big cities, there are moderate levels of street crime but nothing compared to, say, South America. Pakistan also ranks 151 out of 163 countries ranked on the 2018 Global Peace Index, but, to be fair, it still ranks above Russia. At the end of the day, none of these issues are stopping people from visiting.
Be aware of the risks, do your research, and it will be safe to visit Pakistan.
Discover NEW heights in Pakistan!
Do you have what it takes to go on an adventure tour in Pakistan? Sign-up below to see what EPIC times – and offers – await you.
Is it Safe to Visit Pakistan Right Now?
Pakistan is currently experiencing a lot of change.
In the past, political instability has led to outbreaks of violence and some of this is still ongoing. In July 2018, for example, in the run-up to provincial elections, there were several attacks.
The UK government advises against "all travel" to certain areas. These include the Federally Administered Tribal Areas, many districts of Khyber-Pakhtunkhwa, the cities of Peshawar, Quetta, and Nawabshah, the Lowari Pass, and the northern and western areas of Balochistan. That said if we all listened to the advice of our governments all the time, we would probably never visit anywhere interesting.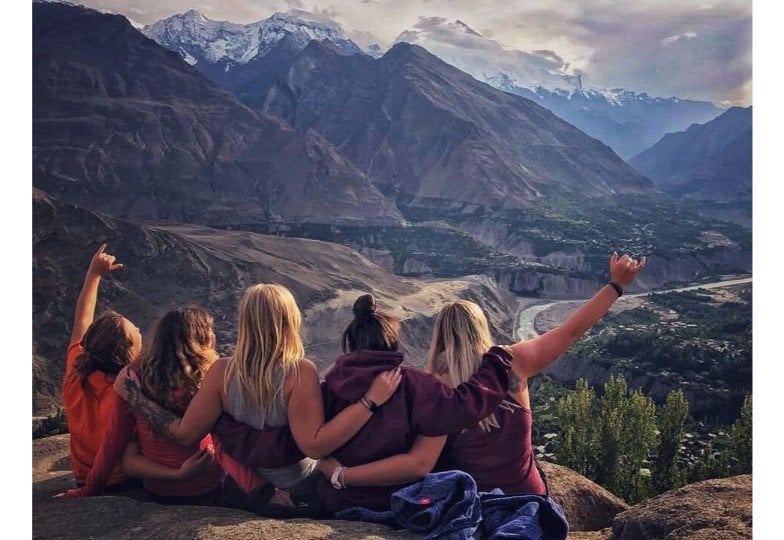 Whilst some of these places, like Peshawar and Balochistan, are pretty interesting, others are completely irrelevant to backpackers. Sometimes, some places may just not be worth the hassle visiting. And if you really do want to go somewhere, it's just a matter of being extra-prepared.
The best parts of Pakistan, the ones that attract the most foreign attention, are very safe for tourists. These include the immediate areas around Lahore, Islamabad, and in the northern, mountainous provinces of Gilgit-Baltistan.
In fact, a quick look at this map shows that there have been ZERO terrorist attacks in all of Gilgit-Baltistan. So if you're traveling to Pakistan for the mountains, which is 99% of tourists, then you are generally much more secure.
As always, care should be taken in big cities.
Do you need Travel Insurance for your trip? Even if you're only going for a few days, that's more than enough time to get smote by wrathful angels. Have fun in Pakistan, but take it from us, overseas medical care and canceled flights can be seriously expensive – insurance can, therefore, be a life-saver.
Travel mishaps can and do happen and it is well worth thinking about insurance before you leave home.
We have used World Nomads for years now and I have personally made several claims. Why not get a quote from them yourself?
Do be sure to read the terms and conditions to make sure that the policy covers your needs.
Getting an estimate from World Nomads is simple – just click the button or image below, fill out the necessary info, and you're on your way!

If you want to shop around a little, then read up on competing companies and what they can offer. There are lots of insurances out there, so don't feel limited.
Pakistan doesn't SOUND safe, but that's just the media. You can absolutely visit Pakistan.
Of course, there are some risks involved with traveling to somewhere like Pakistan, but this is true for just about every country in the world. Knowing about those risks, doing your research, preparing yourself to travel smart; all this sort of stuff is going really going to help in the long run. With that said, here are some of our top tips for traveling safely in Pakistan.
Keep an eye on local media – VERY IMPORTANT. Things can change in an instant. There may be new restrictions on movement around the country. It should also be noted that "local" media can not always be trusted. The Pakistani media is notoriously bias on some issues, especially involving anything related to India.
Ask the local authorities – if you want advice on WHERE is safe to travel, just ask. The local police typically have a good handle on what is happening in their area.
Steer clear of protests – usually, they're peaceful, but these can quickly descend into mobs.
Don't get involved in politics, at all – it's a sticky issue and more complex than you'd care to think about.
Avoid talking about Israel – Pakistan and Isreal are not on good terms.
Don't get swept up in religious events – these can also be targets for sectarian violence. Fridays are is when the Muslim weekend begins, which usually means bigger crowds.
Respect local customs – especially during Ramadan. Pakistan is a Muslim country, so be sensitive.
Dress modestly – cover your shoulders and legs. Even shorts and T-shirts here would be weird and you'd stand out like a sore thumb.
Whilst you're at it, don't wear flashy things – you'll stand out ANYWAY, but seeming rich is going to really put you at risk. Keep your cash in a money belt, if you feel the need.
Homosexuality is taboo – Keep in mind that queer culture is very much underground in Pakistan. Certainly, public displays of affection between gay couples should be avoided. This will only draw heaps of unwanted attention.
Travelling as a couple? Just say you're married – When checking into hotels, we have found it to be easier to just say that you are married to the opposite sex person you are traveling with, even if you are just friends.
Don't carry drugs around – possession is illegal. Trafficking anything substantial can lead to serious repercussions. Keep it in the underground clubs. Smoking hash in the mountains is no problem.
Know about the No-Objection-Certificate – you'll need this if you're going into military-controlled areas like Kashmir and K2-Concordia.
Do NOT take pictures of any military structure – this actually includes dams, airports, anything big and civic.
Protect against mosquitoes – there have been outbreaks of dengue fever, but also malaria is a thing here, too. This is mostly an issue in the southern part of Pakistan only.
Keep an eye on the weather forecasts – landslide risks, roads getting washed away; these can all happen (and do happen), especially in the hills and mountains.
Comply with the police – this will make you A LOT safer. Police escorts and checkpoints are more for your safety than anything else.
Learn some Urdu – a lot of people speak English, but even some Urdu words and phrases will help you look more legit in the locals' eyes.
Register yourself with the local authorities at certain checkpoints – it's just writing your details in a notebook. When entering Gilgit Baltistan, you MUST obtain a foreign registration card. You get this card from the local police when you enter GB.
Get to know Pakistan's currency – this will help you not get scammed when you're in the cities.
You'll need special permits for certain treks – some of Pakistan's most famous treks, like the K2 Base Camp Trek, are located in a restricted zone and being a part of them will require a special permit. You'll need to organize these a few months before you travel. Best done through a travel agency.
Always keep a cool head – don't cause arguments and upset, or debate politics with people. Just not a good idea.
Be very mindful of hydration – it's really frickin' hot in Pakistan and dehydration is a serious problem. If you're trekking at high altitudes, you'll need to drink even more water as well. Never forget a water bottle.
Pakistan is an undiscovered gem. Anybody looking for a REAL adventure will really, really like Pakistan. We're really not overestimating this one. It's one of the most beautiful places and is TOTALLY underrated.
Traveling in Pakistan might be difficult at times. But thanks to great sources of support, like some VERY friendly local people and even police escorts, Pakistan is definitely safer than you think.
Some General Safety Tips from the OG Broke Backpacker
Keeping your money safe in Pakistan
Let's face it, when it comes to you personally, the most common thing that's likely to cause you any danger is being robbed. Petty theft occurs in Pakistan, like anywhere else.
Having your money stolen by some pickpocket is frustrating, annoying, and downright dangerous. What if you can't afford accommodation because of it? Exactly. To avoid these stresses, we suggest wearing a money belt.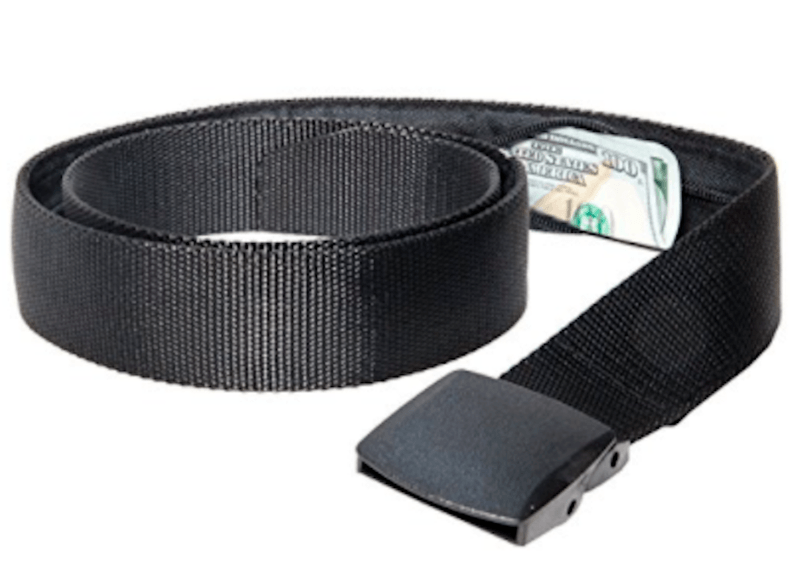 There is actually a whole lot of choice out there when it comes to money belts. Some are obviously better than others, but our all-round champion here at The Broke Backpacker is definitely the Active Roots Security Belt.
This money belt is amazing mainly because it actually looks like a real belt and not some weird contraption. It's also sturdy and affordable.
Keeping your money safe in Pakistan doesn't have to be some sort of elaborate dummy wallet situation. All you have to do is stuff whatever you need for the day and bingo. That's it; there's no trickery at all. You'll be free to wander around and explore without worrying about any would-be thieves.
If you need a little more room for your passport and other travel valuables, have a look at a full-size money belt that tucks under your clothes instead.
If neither of those options appeals to your refined fashion sense, don't compromise! Opt for an infinity scarf with a hidden zipper pocket.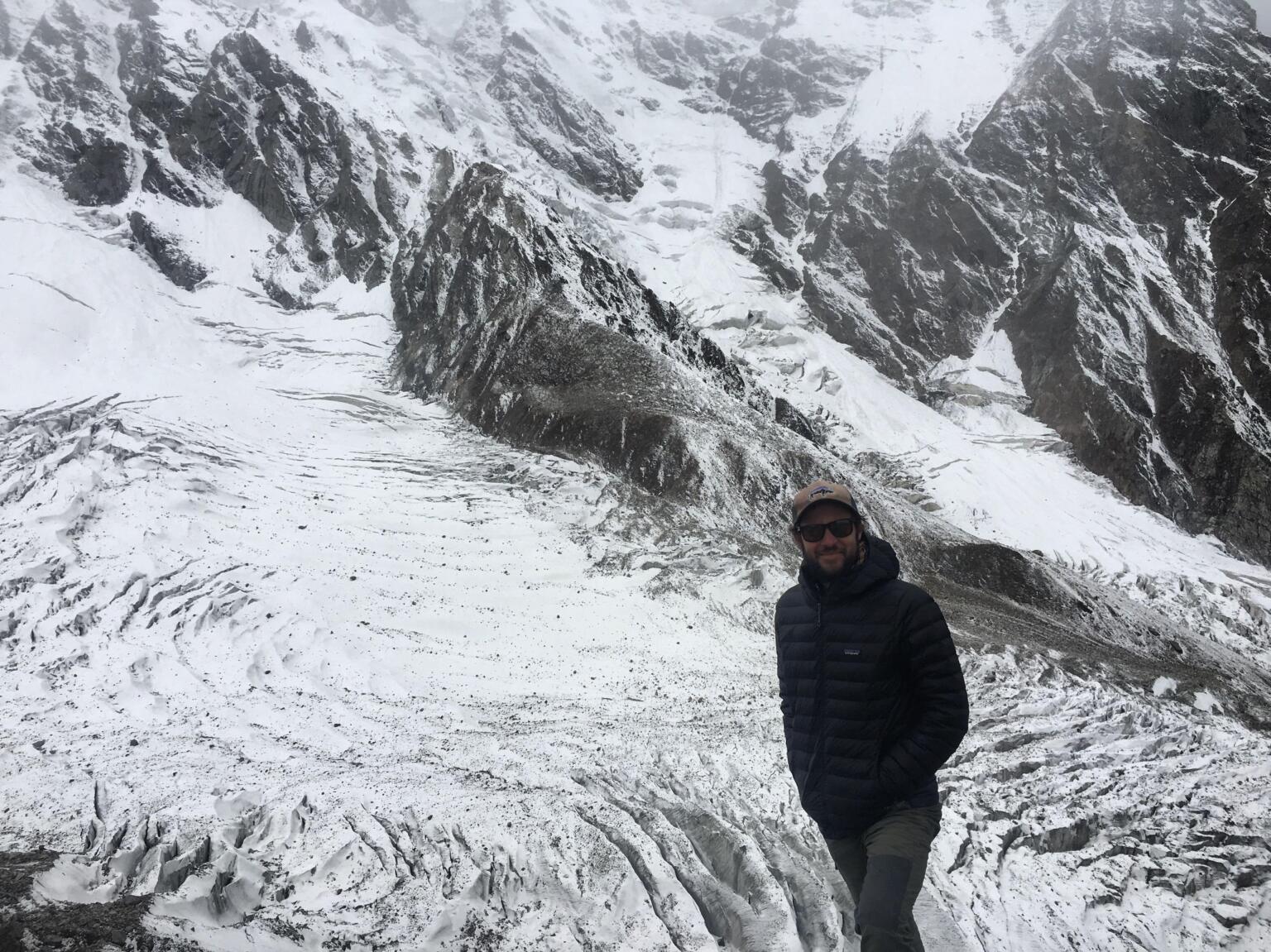 We dig solo travel. Taking yourself out of your comfort zone, gaining confidence, learning a language, giving yourself some time for YOU; there are a lot of pros when it comes to solo travel. But there are quite a few cons at the same time.
Traveling solo in Pakistan is difficult – the bus rides are grueling, the bureaucracy is frustrating, and the services aren't really catered to single occupants. If you're short on time for that matter, you may want to enlist the help of a guide who can help streamline your experience.
Ultimately, Pakistan is safe for solo travelers. This country can be tackled alone, but you will need to take a couple of extra precautions to do so.
First things first, you're going to have to be respectful. It's not just in how you dress – it's also being sensitive to people's beliefs, religion, language, customs, way of life; pretty much everything it is to be a Pakistani. People here are PROUD of their country, so be open-minded and you'll get to learn a lot more. That's why you're here, right?
Get yourself a map app. An offline app like Maps.me is good but an online one, like Google Maps, is better. You should still have a rough, a real, physical map with you as well as these never run out of batteries. You'll need to learn how to read a map if you want to be a real mountaineer though.
Try out couchsurfing. This is a good way to save money on accommodation, of course, but is an even BETTER way to meet and get to know a few locals. Not as scary as it sounds, especially if you've done it before.
If you fancy meeting some other travelers in Pakistan, then we would recommend joining the Backpacking Pakistan Facebook group. Even if you don't intend on meeting anybody, it's a good place for travel tips and a treasure trove of trekking information, amongst other things.
Get chatting to locals. People here are SO friendly. You never know where an invite into somebody's house for a cup of chai will lead! (We mean in a GOOD WAY.)
It's always a good idea to keep in touch with people back home. Don't go off the grid for weeks at a time. Let family and friends know where you're going. That might just mean making everyone super jealous with a photo of your latest mountain view, but, regardless, somebody knows where you are. That can only be a good thing.
With that in mind, if you DO go off trekking or hiking by yourself, tell someone where you're going. If you get into trouble, people will know where to find you.
Don't push yourself too hard and know your limits physically. Traveling in Pakistan is TIRING as it is, but mountain trekking can honestly take it out of you. If you're feeling ill, not up to it, anything – either head back or tell your partner.
And finally… research, research, research! In this unpredictable country, knowing things in advance is really going to pay off.
We're not going to lie: Pakistan isn't the easiest place to travel, but there are plenty of ways to MAKE it easier. One of these involves getting yourself on a tour, which is an option we're going to cover soon. Another way? Simply make sure you're prepared: for trekking, for new cultures, for potential danger, etc. Pre-planning is the key here, for sure!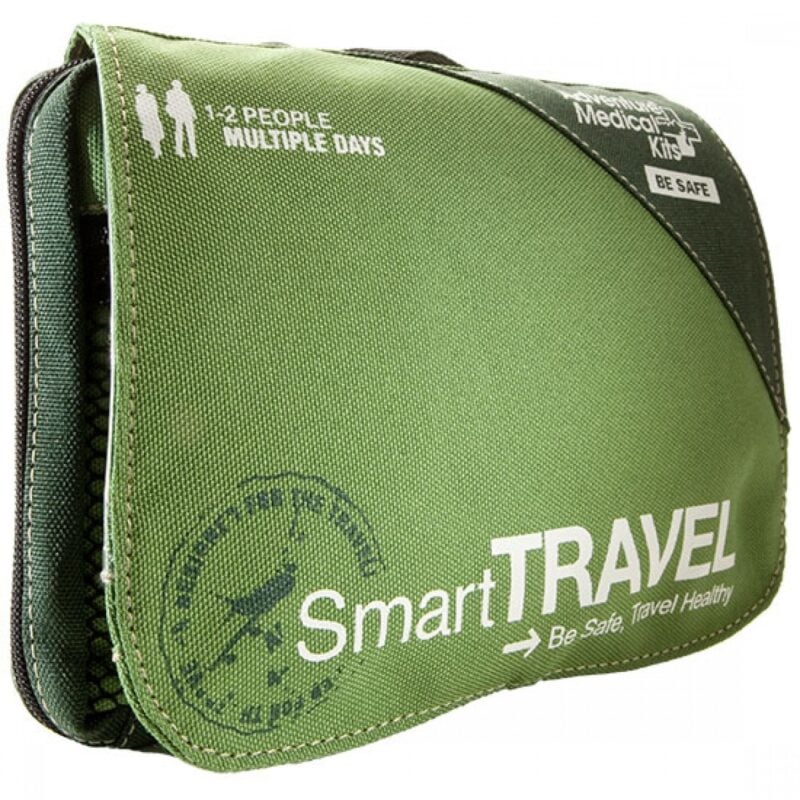 Be prepared for what life throws at you on the road. Pick up an AMK Travel Medical Kit before you head out on your next adventure.
View on REI
View on Amazon
Is Pakistan safe for solo female travelers?
You might not think that "solo female traveler" and "Pakistan" even go in the same sentence – unless it's a negative one. But that's where you'd be wrong. It's definitely not for the faint of hearted, or first-timers, but Pakistan is generally safe for solo female travelers.
Of course, being a woman ANYWHERE in the world is going to come with its issues and, in Pakistan, those issues are magnified. It's a deeply conservative culture where women are not seen as free people who get to do what they want, like travel around unchaperoned.
That said, in different parts of the country, women's roles do vary. As a woman traveling solo in Pakistan, things can get quite intimidating at times, but it's safe to visit. And here are some of the best ways to keep yourself safe in Pakistan as a solo female traveler.
Traditionally, women cover-up. So basically, the more covered up you are, the more respect you'll get. A salwar kameez is one of the best ways to cover up. (And it's super comfy anyway.)
With that in mind, dress appropriately in religious places of worship. Definitely, no shoulders or legs showing. We'd even say long-sleeved are a must. And, of course, your head should be covered, too.
Carry a shawl, pashmina or large scarf around with you wherever you go. You never know when you'll have to cover up more than you already are.
Pakistan is a patriarchal society, absolutely, BUT people will look out for you as a solo female traveler in Pakistan. In fact, a lot of the time, you'll be welcomed with open arms.
As a woman, Pakistan can REALLY be a culture shock. In some places, men might just ignore women. If you're with a male chaperone, for example, a guy might just talk to you THROUGH him. In fact, it happens a lot.
You might be physically or verbally harassed. This happens in the extra conservative places (we're talking near the Afghan border). If or when this happens, just ignore it and then discuss the incident with a tour guide or chaperone; they'll know what to do.
However, Northern Pakistan is much more laid-back and it's actually normal to see women walking around and doing things on their own. It's LITERALLY a refreshing place in that sense (being in the mountains, and all).
You WILL be stared at, especially if you have lighter or red hair. Preparing yourself for the staring of a lifetime will put you in good stead to not be surprised when you're gawked at by men as you walk past them. It will happen very often.
When you first meet a man, don't be too friendly. It might be taken the wrong way. Just a normal meeting, with fewer smiles, is fine.
Don't walk around by yourself pretty much ANYWHERE in big cities at night time. Alleyways and deserted streets are a definite no-go.
If a man asks for selfies with you (this happens a fair bit), make sure there's a distance between you. Don't let them touch you. Definitely no arms around you or anything.
Before you even head off on your Pakistan backpacking adventure, make a few friends. Join the Facebook group The Karakoram Club – a collection of Pakistan-loving travelers who can offer advice. Try to recruit a traveling buddy or two.
If you get a taxi, don't sit at the front. That's the same for buses (there's a woman-only area).
When it comes to emergencies, keep handy numbers and important contacts high up in your phone – put a bit of punctuation before the name so they'll always show up first.
Don't lose your money to a pickpocket! 
There are tons of ways to store valuables and goods while traveling but a travel scarf has to be the least obtrusive and the most classy.
The Active Roots Zipper Scarf is your run-of-the-mill infinity scarf but with a hidden pocket that's big and sturdy enough for a night's cash, your phone, a passport and (hell with it) some snacks too!
Being a solo female traveler in Pakistan isn't going to be straightforward. But just because you're a female doesn't mean that Pakistan is off limits to you. It might not be simple, but it's doable.
However, traveling by yourself as a female is going to open up a different side to Pakistan that male travelers won't see. For example, in domestic homes, men aren't allowed in the kitchen. You might be invited to help ladies cook, which is a pretty cool experience!
So in conclusion, Pakistan is safe for solo female travelers. It CAN be unsafe, of course, but so can anywhere. There's nothing stopping you from discovering this INCREDIBLE country.
Should You Go on an Organized Tour in Pakistan?
So far we've talked a lot about tedious and difficult traveling in Pakistan can be – we certainly don't mean to sound repetitive but it's something you have to be aware of. Even something as simple as grabbing a bus can turn into an all-day affair and navigating the quagmire that is Pakistani bureaucratic system is a whole different conversation.
It's not something we suggest often, but going on an organized tour to Pakistan could be a worthwhile idea. Being a part of a tour usually cuts out a huge amount of stress as the guides do all the heavy lifting for you. You won't have to worry about if the food is clean, if your permits are in order, or if a particular area is safe or not; everything will be taken care of by the tour.
There are a ton of tour companies organizing trips to Pakistan these days – one such company that deserves attention is Epic Backpacker Tours. This company is professional, experienced, and very passionate about exploring the country.
Epic Backpacker Tours is most noteworthy because of their relations with the local communities. EBT strives to support local Pakistanis in every way possible and goes to great lengths to help develop underprivileged regions. It employs a mixed team of international and Pakistani guides and makes sure that both are taken care of.
If you're concerned about your safety in Pakistan or just don't want to deal with the inherent stresses of the country, then consider using an organized tour. All of your needs will be addressed, which means you have more time to enjoy this magnificent country.
If you're still on the fence, check out a recent review of EBT here.
Is Pakistan safe to travel for families?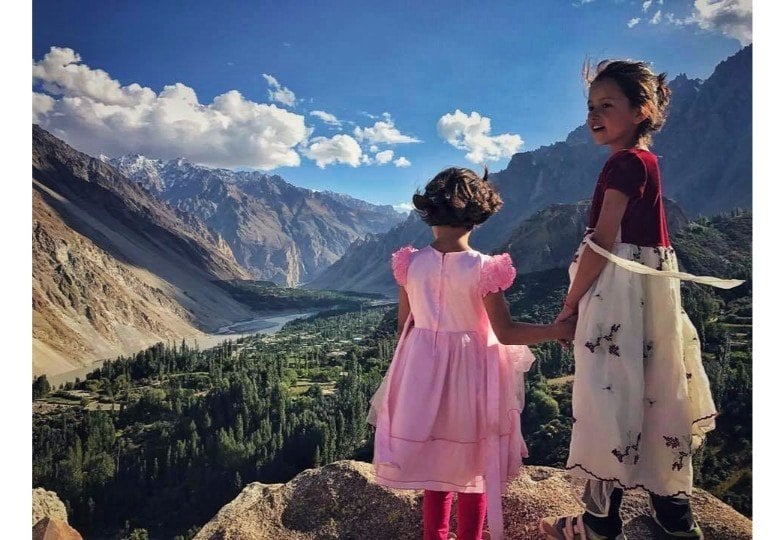 It's ok if you're concerned about traveling to Pakistan with family, but Pakistan is a cultural goldmine and is going to TOTALLY open up your children's minds. Missing out on Pakistan will mean missing out on an experience that could literally change their lives. In a GREAT way, of course.
There's so much history and heritage to soak up here. One, amongst literally so many, is Lahore Fort. This is a monumental place to explore, a time machine that your kids will love running around.
That's just ONE (amazing) thing.
Another is the Margalla Hills. Hiking trails, a zoo, picnic spots, restaurants… all in some pretty beautiful natural settings.
To be honest, we wouldn't exactly recommend taking small children to Pakistan. There's too much of a lack of facilities for toddlers and babies that it's just not worth it. Stressful doesn't even BEGIN to cover it!
If you ARE going to bring small children, you'll find milk formula, nappies, wipes, all that baby stuff in big cities. Outside of the cities – no chance.
Older children? Of course. They'll love it.
Traveling to Pakistan for anybody means a lot of planning and logistics. This goes double if not TEN TIMES if you're traveling to Pakistan with your family. You'll have to make sure:
everyone's up to date with vaccines,
to bring insect repellent,
your children aren't in the sun for too long.
everyone covers up with suncream AND clothes. (Sun hats are always a good shout, too.)
they wash their hands, especially. Their mitts can get PRETTY grubby – not a good precursor to lunchtime.
you're stocked up on snacks – biscuits, crisps, nuts… That sort of thing.
Other than that, Pakistan is actually safe to travel for families. And in the future, it will probably (we hope) be A LOT easier.
Is it safe to drive in Pakistan?
Sometimes it's safe to drive in Pakistan and sometimes it's NOT safe to drive in Pakistan; it really depends on the time and place you're in.
The latter mainly applies to the cities because they are a mess of traffic. Motorbikes zip by, donkey carts trundle along, tuk-tuks clog up the place, and even a Mercedes or two – all of them battling for space. We wouldn't advise driving in the cities. Not AT ALL.
There's a lot of dodgy driving, a lot of horns blaring and a lot of negligence with the rules of the road. In a word, MADNESS. All pretty stressful, if we're honest.
But away from all the hustle and bustle of the cities, Pakistan has some quite literally amazing driving experiences on offer. Especially on a motorbike.
The Jalkhad Road through the Kaghan Valley is STUNNING, and the 170-kilometre route that runs through the Shigar Valley is pretty damn scenic.
Then there's the granddaddy of them all: the Karakoram Highway (KKH). This incredible road actually goes along one of the old routes of the ancient Silk Road AND it's one of the highest paved roads in the world. Pretty epic if you ask us.
There are STILL things to be aware of though. Locals can drive erratically and some road conditions can be bad. The roads are often unlit at nighttime so we wouldn't advise driving after dark.
Between Islamabad and Gilgit, as we said earlier, the KKH can be REALLY dangerous because there are some CRAZY sheer drops here and narrow tight turns. The sections of the KKH north of Batagram can be prone to landslides, too. A definite NO at nighttime.
And what's the point of driving at night anyway? You'll miss all the scenery.
We would recommend driving in Pakistan for confident, experienced drivers. But wow oh wow – what a way to see a country. Pakistan really is a stunner of a place for a road trip.
Is Uber safe in Pakistan?
Uber is safe in Pakistan and makes it easy to get around them since you won't have to rely on taxis.
The benefits of Uber, in general, apply here. There's also the security of knowing who will pick you up, the ability to pay in-app rather than use cash, being able to read the drivers' reviews, knowing the number plate and make of the car arriving for you, being able to track your journey… All good stuff.
And there are even different options to suit your budget and needs.
There's the usual standard Uber (UberGO) and the fancier UberX, but there's also UberMINI (smaller cars) and even UberAUTO which are tuk-tuks! And UberMOTO – motorbike taxis. Both of the latter options are MUCH quicker ways of getting around. And cheaper. Amazing!
There are none of the hassles about bargaining with taxis.
Note that Uber mainly operates in Lahore, Islamabad and other cities around Pakistan.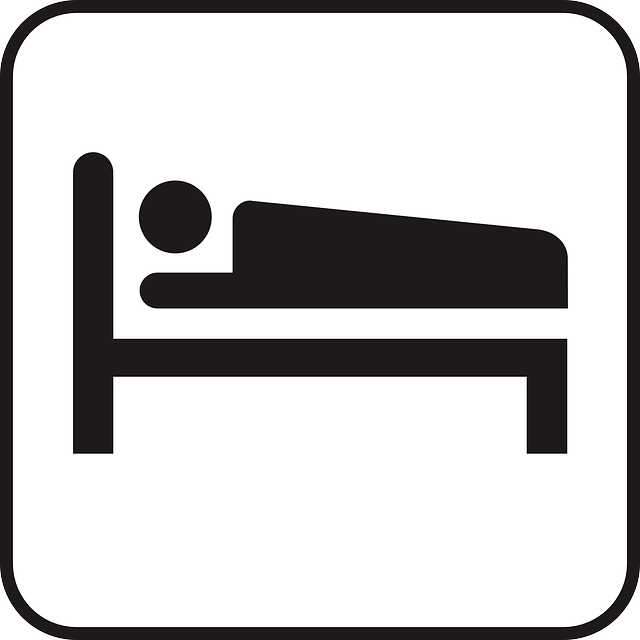 Sleep safe! Choose your hotel, hostel or Airbnb ahead of time so you're not last-minute booking a less-secure place.
Are taxis safe in Pakistan?
Taxis anywhere in the world often come with a whole LOAD of hassle and the taxis in Pakistan are no different. Generally, the taxis are safe in Pakistan, but there are some things you should do to make sure you're extra safe.
First and foremost you should try to avoid hailing a taxi from the street. If you hail a cab they'll most likely refuse to use the meter, tell you it's broken, whatever, and try to make you pay a fare that will be much higher than you'd usually pay for the journey.
Use radio taxis instead. Finding a good radio taxi company can be as simple as asking your accommodation to recommend one.
The taxis are usually black or yellow in Pakistan. If you're unsure of anything, take a photo of the car number plate or the driver's ID. This will be handy if anything goes wrong.
If you're a woman, in Pakistan you can actually use a special women-only taxi service. These cars are pink and are actually driven by women, too. The name of the company is easy to remember as well: Pink Taxi. These are a safe way for female travelers to get around the city, but, unfortunately, only operate in Karachi,
On the whole, taxis are safe in Pakistan. They're just sly and sometimes like to scam riders, like every other taxi all over the world.
Is public transportation in Pakistan safe?
Public transportation in Pakistan is safe depending on what you use and where.
Like most things in Pakistan, public transport is most crazy in the cities.
Tuk-tuks (called moto rickshaws in Pakistan) are the main way that the general public gets around. You WILL have to negotiate a price before you get in and chug around those congested streets. But they're cheap and efficient. And it means not having to deal with the buses.
Buses are all over the place in cities. They're normally pretty small and very crowded. We wouldn't recommend catching the bus in any city in Pakistan if you're a woman.
Buses can be very slow. They take a long time to get around, so you'll have to be patient. When it comes to rush hour, we'd just say AVOID buses completely. A complete headache.
There are currently, as of February 2019, no metro systems in Pakistani cities. There is a metro system being built in Lahore. Allegedly it's scheduled for March 2020, but we'll see about that.
Outside of the cities, public transportation in Pakistan is less crazy than in cities – naturally.
Good old long-distance buses are the main ways to travel between towns, to different provinces, and across the country. You may have to change a few times or wait for them to deal with hassles on the road, like a popped tyre or obstruction.
Be prepared for loooonnnnggg journeys when riding the bus. It can take upwards of 40 hours to travel from Islamabad to Skardu.
The best company is the Daewoo bus service and it's about as VIP as it gets. No really, it is; we're talking reclining seats, TVs in the headrests, even refreshments. From one extreme to another.
Then there's rail travel. A relic of the British colonial era, it's still in operation thanks to Pakistan Railways. It's pretty huge – 228 trains PER DAY carrying 65 million passengers annually.
There are plenty of overnight trains in Pakistan – you can get an air-conditioned sleeper OR a first-class sleeper if you're feeling rich. But in the day time, you may as well just sit in the "parlour car". It's more REAL anyway.
There have actually been some attacks on the railways in addition to derailments. Stations in the Punjab area have been attacked and bombs have been placed on the rail network (i.e. the tracks) in Sindh Province and Balochistan.
So whilst trains are a good way to see a true slice of local life, these can sometimes be a more dangerous way to get around than by bus. For example, the UK government says to "avoid using the railway network," but this may be an overreaction. Watch out for your belongings when you're asleep and keep your eye on the local media for news of attacks. Do this and you'll be fine.
Keep everything on you in transit!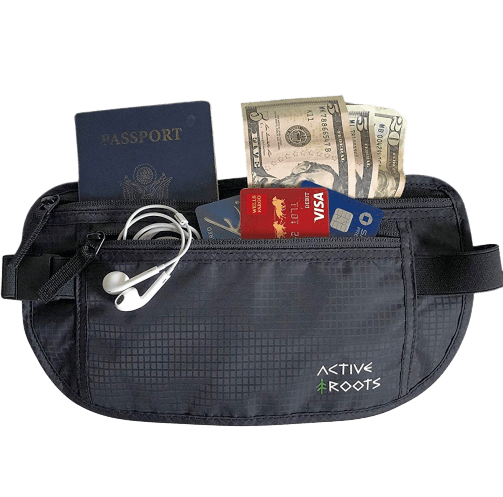 When moving from place to place, you shouldn't store travel documents in a bag, even if it's under your seat or overhead.
A full-sized money belt that stays tucked under your clothes keeps your documents and cash organized during your travels and assures nothing critical gets left behind or stolen.
Is the food in Pakistan safe?
Right. Pakistani food is pretty tasty, people. We're all about the karahis – cooking pots that utilize a whole host of simmering, tomato-based goodness with tender chunks of meat and onions and ghee thrown in for good measure. SUPER delicious.
Add to that the greasy but amazing puris, and being able to wash it all down with a lassi, and you'll honestly be in foodie heaven when you travel to Pakistan.
But tasty doesn't always mean it's safe. Just to make sure, we've got some tips for you to safely eat your way around Pakistan.
Pakistani fruit is DELICIOUS but you will have to make sure that you choose the right stuff. We're talking the fruits that can be peeled yourself. Anything else, like strawberries, make sure you wash them yourself in boiled water. (Not boiling water. That would ruin them.)
Steer clear of salads and water when you're out. This sort of stuff can't ALWAYS be trusted and is often the kind of thing that's going to give you a bad stomach.
Similarly, you should avoid ice in drinks for the same water-related reason, obviously.
You will be drinking A LOT of chai so get used to it. If you're a fan of tea like Earl Grey, then you're already halfway (ish) to the flavor of chai anyway.
Be warned that there is SO MUCH oil used in Pakistani food; a lot of stuff is just straight up deep-fried. There is also a whole lot of fat, too, like Ghee, yogurt, actual lard. It's super-rich and super fatty, so if you're keen on staying HEALTHY just try not to eat too much of it.
Definitely avoid food stalls where the food looks as though it's been sitting around all day without a cover. Avoid them even more if this food has flies having a party on it. Not good food hygiene, by any standards.
If you're in the midst of a bad tummy in Pakistan already, then head to places that are busy with locals. This will mean two things. One: that it's pretty amazing in terms of tastiness. Two: that it's got decent enough hygiene levels. No one would go back to the place that made them super ill, would they?
Pakistani food can be SPICY, like, really fiery. So maybe don't go IN too hard as soon as you arrive. Don't eat it too quickly either, especially if you're not used to this sort of food. You could get acid reflux or just a bad case of a dodgy stomach.
WASH YOUR HANDS: a top tip and literally the simplest one. Your hands WILL get dirty traveling around Pakistan. No question about it. So make sure you wash your hands especially since you will be eating with your hands a lot of the time.
And on that note, adopt the left-hand-is-dirty rule of the Muslim world. You know what we mean!
Whilst the food in Pakistan is utterly delicious, we can't hide the fact that hygiene isn't always a top priority in a lot of restaurants and food stalls. That's just how it is. On top of that, the amount of oil and fat and spiciness may not always be the best for your stomach anyway.
Just go steady: don't eat loads, go where the locals go, make sure that you wash your hands. There's no point completely missing out on what Pakistani cuisine has to offer. If you're really worried, take hand sanitizer and diarrhea medication. Case closed.
Can you drink the water in Pakistan?
Nope – the water is NOT safe to drink in Pakistan.
At this point, we would usually advise that you drink only bottled water in Pakistan. However, a recent government survey in the country came up with this interesting tidbit: even bottled water is contaminated.
Yep. As the water bottle industry exploded (because of poor drinking water), these companies cut corners and as a result, a lot of bottled water has been chemically contaminated. This means a bad stomach. Or worse.
Our advice here is to stick to well-known brands of water, like Nestle.
OR you could take a refillable water bottle and some form of water purification, like chlorine tabs or a Grayl Geopress. Alternatively, you could just boil the water. One minute of boiling should do the trick, but in higher altitudes, you'll need to boil it for longer, like three minutes.
So there you have it. Water in Pakistan = not safe.
Want to save the world?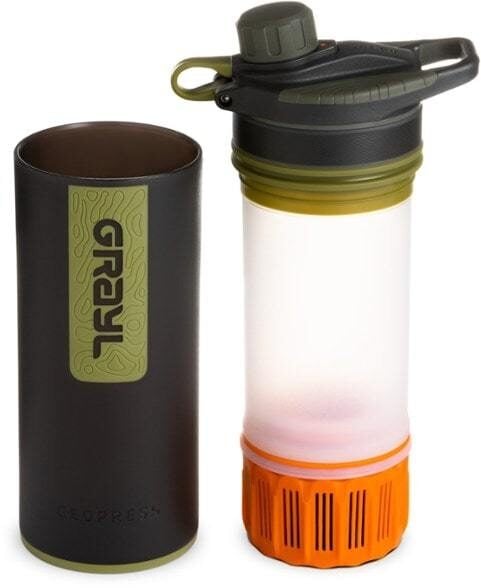 Single-use plastic bottles are a huge threat to Marine Life – Be a part of the solution and travel with a filter water bottle.
The GRAYL GEOPRESS water bottle is the ONLY all-in-one filter water bottle setup you'll need. Whether you need to purify the water from a hostel sink in Kathmandu or a stream trickle in the Andes, the Geopress has got you covered.
Read our full review of the GRAYL GEOPRESS!
Is Pakistan safe to live?
You CAN live in Pakistan and a lot of people do. Besides the 100 or so million Pakistani people, there are a few expats too.
That's not to say it's EASY for a foreigner in Pakistan. There aren't a lot of expats living in Pakistan and it's still quite rare to see anybody foreign on the streets. This means often being seen as an outsider and being stared at (the norm).
BUT it's not always a bad thing. Pakistani people are very hospitable.
You MAY even be safer as a woman. Harming a foreign female would be a triple no-no for a local in terms of societal norms: they'd be harming a living creature, harming a GUEST, and harming a WOMAN.
As much as Pakistan is cool to visit, it's cool to live there too. You could spend your time eating biriyani and A LOAD of other tasty food, for one thing. That's not even mentioning the incredible scenery and history that will be open to you if you actually LIVE here.
WHERE to live is another story…
Lahore is a good option. This has better public transport – an upcoming metro system (fingers crossed) – better infrastructure, is cleaner than other cities, and also boasts lower crime rates. This city is also blessed with green spaces which is always a good thing.
Karachi is another one. This is a port city that is said to be the educational hub of Pakistan. As a result, a lot of Pakistani elite live here and it shows: there are a lot of high rises in Karachi. There are also cultural spaces and a decent climate – it never gets TOO hot here.
When it comes to things like terrorism and extremists, Pakistani public opinion has actually HARDENED against extremism. And the government itself, after actually funding and supporting religious militants, has been actively fighting against them.
Relentlessly, too. In recent years, the Pakistani government finally battered the Taliban enough that they were able to take the Swat Valley from their clutches. And it doesn't seem as though it's stopping there.
Basically, it's important to remember that these are still uncertain times for Pakistan. Terrorist attacks come without warning and CAN be relatively frequent. Vigilance, as well as watching the news, will really help you stay safe.
Expats can usually afford a bubble away from the local life; this means cooks, cleaners, a gated community, social clubs, bodyguards.
If that's not your scene, try to blend in – dress like a local and maybe learn some Urdu. It's obviously going to be less safe for you, but you're more likely to have a richer, more rewarding experience than cutting yourself off.
It has its unique circumstances, but, at the end of the day, it's safe to live in Pakistan. Whether you want to live in a gated community or with the rest of the population, it's up to.
How is healthcare in Pakistan?
Healthcare in Pakistan is NOT for everyone. 80% is private and there are just a few public facilities, which are outrageously underfunded by the government. There are amazing world-class hospitals but these really do come at a price.
It's a price that a lot of people in Pakistan can't pay for. It's so expensive that many Pakistanis actually choose to go to India to get treatment.
So it's DEFINITELY important to have medical insurance. Once you get past all the finances, Pakistani healthcare is amazing.
In towns and cities, you can get access to good healthcare. In remote areas, not at all.
As we said, the public hospitals are DIRE. Rural facilities sometimes don't even have doctors and there's a severe lack of equipment. It's actually led to an increased mortality rate in these areas.
If you need assistance, dial 15 and ask for an ambulance. It's important to make sure you contact your insurance company as quickly as you can if you're referred for treatment at ANY medical facility. For anything, minor or major.
If you can afford it, healthcare in Pakistan is GREAT (in the cities).
Final thoughts on the safety of Pakistan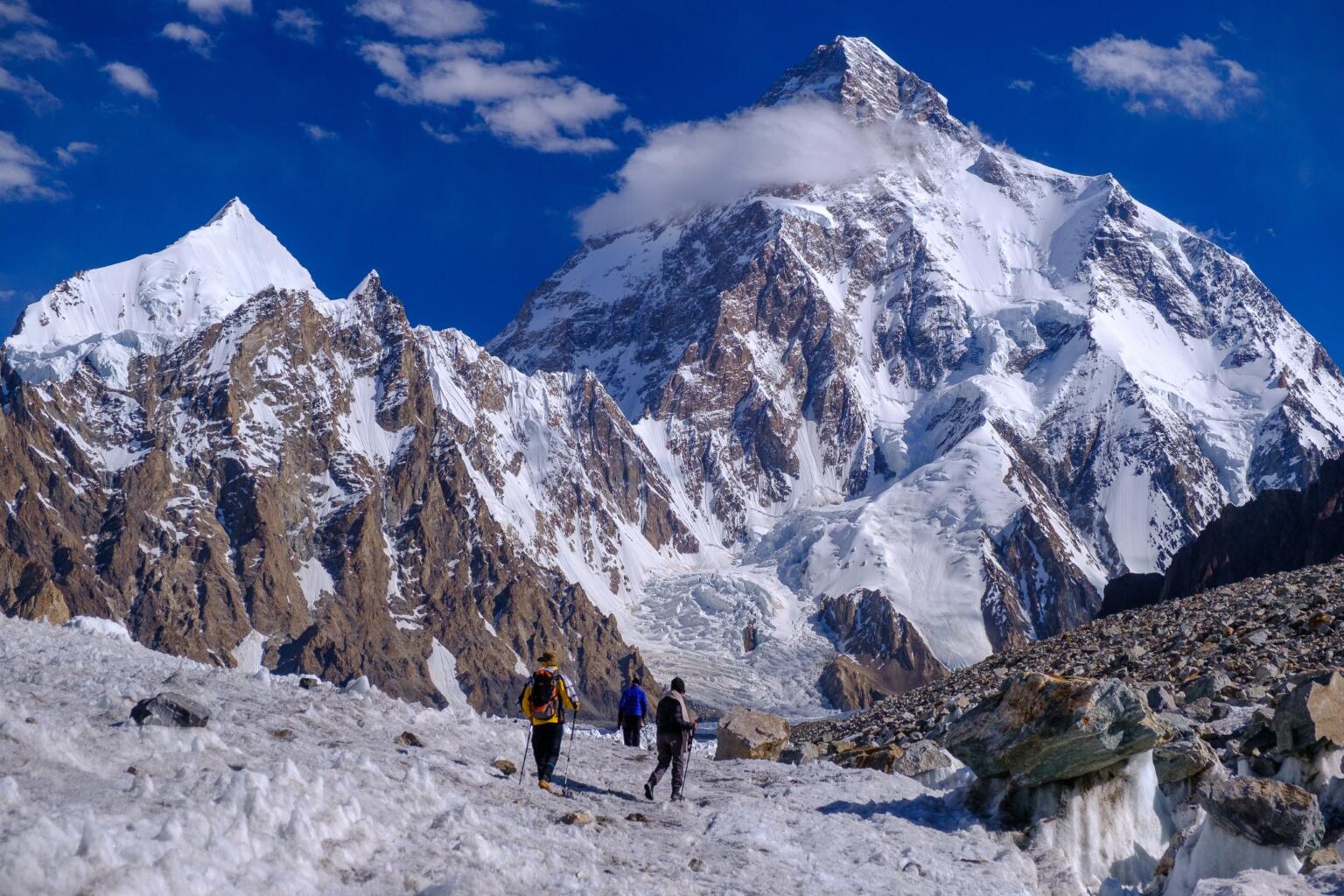 We said it earlier and we'll say it again: Pakistan is a tricky one. On one hand, it's terrorism is still an issue and the threat of violence, both sectarian and between different ethnicities, is almost always palpable. On the other hand, it's a beautiful, PEACEFUL country populated by unbelievably friendly people – strangers who will ply you with chai for hours.
It's all about contrasts. Swanky cars next to rickshaws, mad cities and laid back rural settlements, very nice people and very nasty people. But for the most part, you WILL be able to avoid the more dangerous elements. The cities, we're going to be honest, aren't always great. You may end up being holed for a few days before you actually start traveling to, frankly, the more interesting parts of Pakistan, like Gilgit-Baltistan.
It's all about the North. This is where you'll find incredible trekking opportunities, chilled out villages, former colonial hill stations, a whole host of history, and LOADS of different cultures existing together. Visiting this area, either alone or with a tour group, can be a hugely enriching experience, probably one of the finest of your lifetime.
Some parts of Pakistan are not suitable for you; the BEST parts of Pakistan are there for the taking though. As long as you do your research, travel smart, and follow the rules, it should be fine. MORE than fine: EPIC.
And have you thought about getting Travel Insurance for your trip? You can get a quote from World Nomads by clicking on the link below.
Disclaimer: Safety conditions change all over the world on a daily basis. We do our best to advise but this info may already be out of date. Do your own research. Enjoy your travels!
"Find out how YOU can support the site. We work hard to put out the best backpacker resources on the web, for free! It's all about helping out our tribe of awesome backpacker readers [that's you!]. Please visit the link to find out how you can help keep the site going 🙂
For the sake of transparency, some of the links in our content are affiliate links. This means that if you book your accommodation, buy a book or sort your insurance, we earn a small commission at no extra cost to you. I only link to stuff I've actually used and never endorse products or services that are not up to scratch. Thanks for your support.