Blessed with massive mountain ranges, hospitality that you thought only existed in movies, and more historical sites then you can count, Pakistan is an adventure traveler's wet dream.
But for those who haven't been, the name "Pakistan" doesn't exactly conjure up the wonderland just described. That's because Pakistan is well known not just for its landscapes and friendly folk, but for terrorist attacks and military campaigns against religious extremists. It's a lot to take in and, of course, it's going to leave you wondering: "is Pakistan safe?"
Spoiler alert: it's definitely not what Western media makes it out to be.
With a year of experience traveling the country independently, I've compiled this truly epic insider's guide on how to stay safe in Pakistan.
From the safety of solo female travelers in Pakistan to whether you could (or should) take your family on a trip to the country, no stone will be left unturned in this Pakistan safety guide.
Ready to dive in? Read on for absolutely everything you need to know about how to stay safe while traveling in Pakistan!

Unlock Our GREATEST Travel Secrets!
Sign up for our newsletter and get the best travel tips delivered right to your inbox.
How Safe is Pakistan? (Our Take)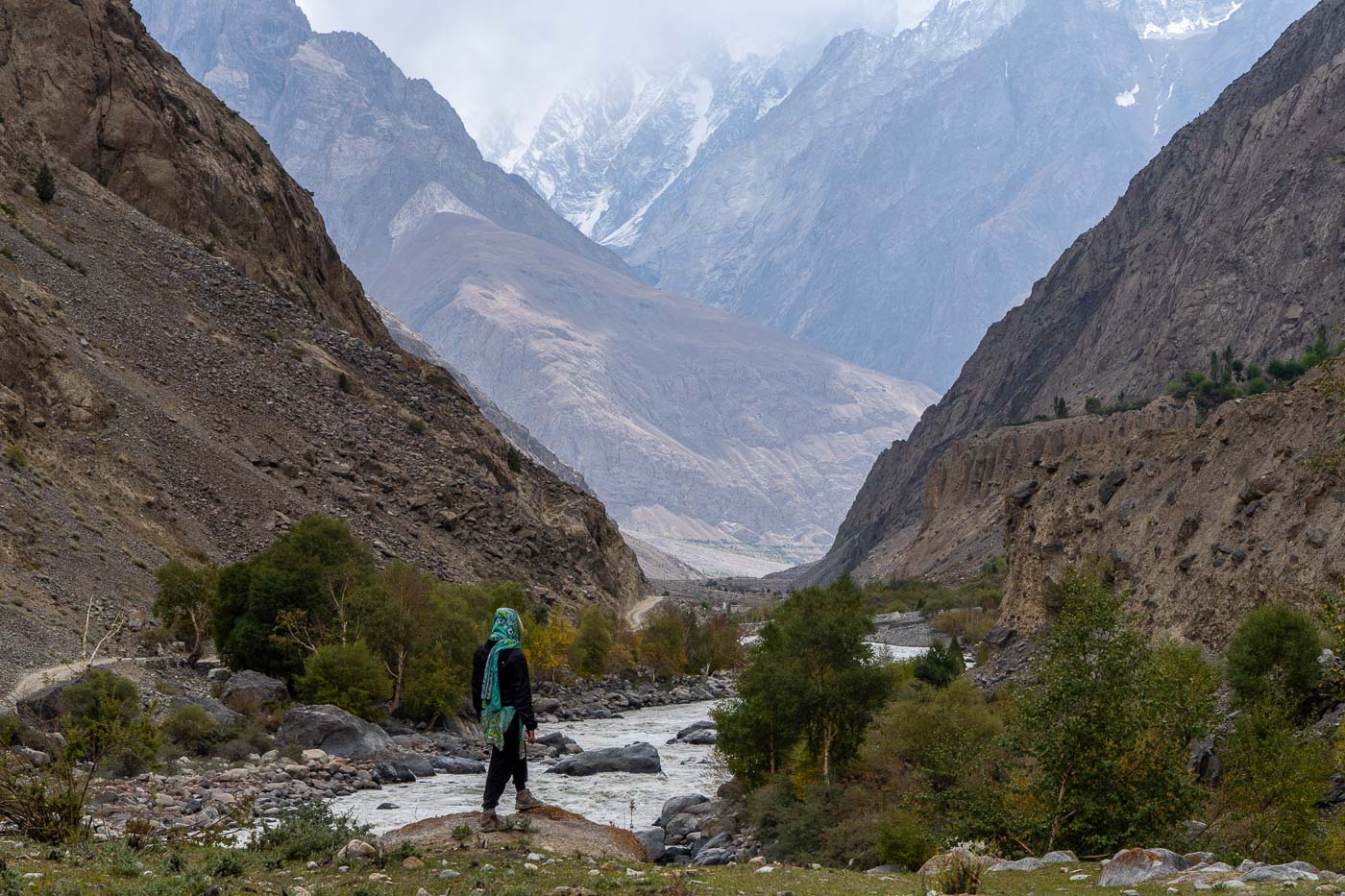 Pakistan is awesome. It's got all the natural scenery you could ever dream of and a host of rich cultures to learn about. Add A LOT of history and you've got yourself a prime traveling destination.
Backpacking Pakistan is not really thought of as safe though – which is undeserving because it's definitely possible to travel safely. Places like the USA have infinitely more gun violence, yet is never talked about in the same negative light.
Granted, from 2007 – 2012 (i.e. a decade ago) the country did experience peak Taliban activity, and terrorist attacks were frequent.
But after a successful anti-terrorism campaign by the country's intelligence agency and military, Pakistan's security situation did a complete 180, and all places tourists actually visit are safe.
On the other hand, there are natural hazards to consider as well. Pakistan is in a major earthquake zone and sometimes monsoons can bring heavy rains, landslides, and flooding.
BUT…
Pakistan is a vastly misrepresented country.
The grand majority of Pakistan is very safe for travelers and has been for a while.
Whilst you MIGHT have to travel with an armed police escort in some places, you shouldn't let that put you off the lure of the mountains, gleaming glaciers, and lush forests.
And the good news is that the majority of Pakistan, including nearly everywhere in Gilgit Baltistan except Fairy Meadows, can be explored independently without forced security. If you're with an organized adventure tour group, then you will have even more security measures in place.
There is no such thing as a perfect safety guide, and this article is no different. The question of "Is Pakistan Safe?" will ALWAYS have a different answer depending on the parties involved. But this article is written for savvy travellers from the perspective of savvy travellers.
The information present in this safety guide was accurate at the time of writing, however, the world is a changeable place, now more than ever. Between the pandemic, ever-worsening cultural division, and a click-hungry media, it can be hard to maintain what is truth and what is sensationalism.
Here, you will find safety knowledge and advice for travelling Pakistan. It won't be down to the wire cutting edge info on the most current events, but it is layered in the expertise of veteran travellers. If you use our guide, do your own research, and practise common sense, you will have a safe trip to Pakistan.
If you see any outdated information in this guide, we would really appreciate it if you could reach out in the comments below. We strive to provide the most relevant travel information on the web and always appreciate input from our readers (nicely, please!). Otherwise, thanks for your ear and stay safe!
It's a wild world out there. But it's pretty damn special too. 🙂
"I'm not like the others", said this guidebook — and we have to agree.
484 pages with cities, towns, parks,
and ALL the out-of-the-way places you will WANT to know.
If you truly want to discover Pakistan, download this PDF.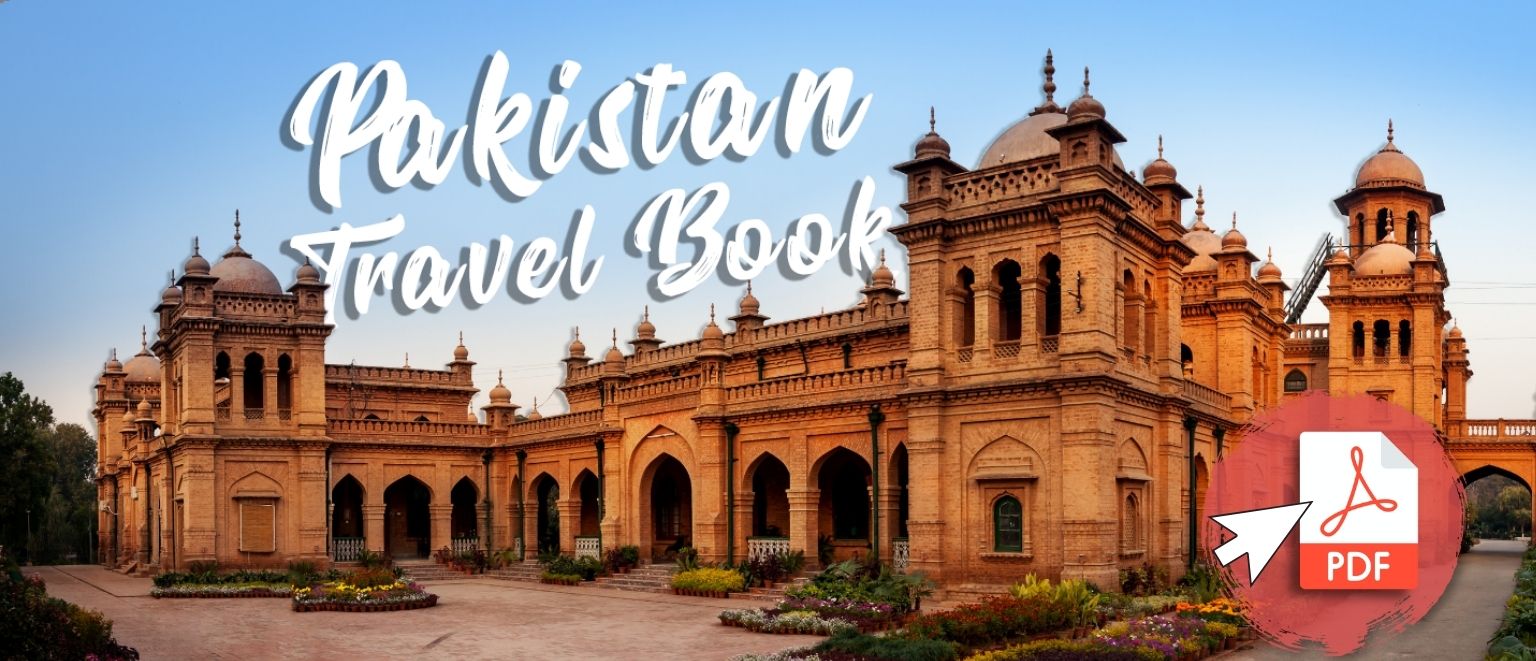 Is Pakistan Safe to Visit Right Now?
The fact is, Pakistan is a difficult country to visit. That's just how it is. But that doesn't necessarily mean that Pakistan isn't safe.
The UK government advises against "all travel" to certain areas.
These include the former Federally Administered Tribal Areas, many districts of Khyber-Pakhtunkhwa like Swat Valley and Lower Dir, the cities of Peshawar, Quetta, and Nawabshah, Swat Valley, the Lowari Pass that leads to Chitral, and the northern and western areas of Balochistan.
That being said, if we all listened to the advice of our governments all the time, we would probably never visit anywhere interesting. While I'm not saying to try to make it to restricted areas that might actually be dangerous, I am saying to take Western travel warnings with a massive grain of salt. Peshawar in particular get a bad rep, but it's the friendliest city in Pakistan and has been stable for years now.
The best parts of Pakistan, the ones that attract the most foreign attention, are very safe for tourists. These include the immediate areas around Lahore, Islamabad, and the northern, mountainous territory of Gilgit-Baltistan, and particularly, Hunza and Skardu Valleys. Nowadays, even Swat Valley is also safe to travel to, and welcoming people is the default.
In fact, there have been ZERO terrorist attacks in Hunza and Skardu. So if you're traveling to Pakistan for the mountains, which is 99% of tourists, then you are generally much more secure.
As a team, we have spent a combined several YEARS exploring Pakistan, including some of the "no go" zones. In many places, Pakistan is no different from India in terms of the hustle and bustle.
But personally, I find Pakistan easier to travel in than India; there are virtually no scammers, significantly fewer people, and much cleaner surroundings. Obviously, there ARE some risks. In certain parts of Karachi, there are moderate levels of street crime but nothing compared to, say, any city in South America.
Be aware of the risks, do your research, and it will be safe to visit Pakistan.
Safest Places in Pakistan
When choosing where you'll be staying in Pakistan, a bit of research and caution is essential, especially if you're a solo female traveler. To help you out, I've listed the safest areas to visit in Pakistan below.
Lahore
One of the best cities in Pakistan is also the safest, and unlike Islamabad which is beautiful but a bit stale, Lahore is bursting at the seams with culture and history.
Lahore's security scene is very stable, and while you will stand out, foreigners visit Lahore all the time. You shouldn't experience any issues with security.
However, do MAKE SURE the hotel you choose accepts foreigners before you arrive as not all have the permitted registration to do so.
As Lahore is home to nearly 11 million people, big city safety measures should be taken. However, Lahore is far safer than you might think. This assessment also takes into account solo female travelers.
Islamabad
Islamabad is easily the safest city in Pakistan and somewhere I believe virtually anyone could travel to.
Honestly, Islamabad is even safer than cities like Miami. The modern, glistening capital was built in the 1970s and was meticulously planned, leading to a very clean and green, if not a bit boring vibe.
I explored the city as a solo female traveler and felt completely comfortable. While of course, that's just one anecdote, any traveler to Pakistan will tell you it's the easiest place to begin your trip.
Hunza Valley
Hunza Valley is undoubtedly the safest place in all of Pakistan. Even during unstable times in the past, Hunza has always remained at peace.
This breathtaking mountainous region of Gilgit Baltistan is blessed with some of the best hikes in Pakistan, and is home to extremely welcoming and tolerant people.
The people of Hunza speak different languages and have different traditions and foods than other parts of Pakistan. Hunzokutz are also Ismaili, which is known to be the most liberal sect of Islam, and the region has the highest literacy rate in the entire country.
Hunza is also the absolute safest place in Pakistan for solo female travelers, and you can expect the least amount of staring or harassment here.
Aside from folks' hospitable nature, Hunza is also blessed with natural beauty that can keep you busy for months, especially in peak summer weather.
Security officials are also very familiar with foreign tourists in Hunza compared to other areas of Pakistan, making for the least amount of hassle.
Ghizer
I personally LOVE Ghizer and have been lucky to spend several weeks there. The district, which is also in Gilgit Baltistan, is very similar to Hunza sans all the tourists.
You can expect friendly people, stunning nature, and some of the bluest lakes in all of Pakistan. Ghizer is massive, so plan to spend the majority of your time in Phander and Yasin.
Pretty much everything said about Hunza can also apply to Ghizer, except that foreign tourism, in particular, is newer. If you have your own camping equipment, a clear night spent aside the Phander Lake can't be missed.
Places to Avoid in Pakistan
As mentioned above, there are areas in Pakistan that aren't super safe. To help you plan a successful trip, I've listed the no-go areas below:
Former Tribal Agencies, aka FATA which lie along the Afghanistan border in the Khyber Pakhtunkhwa province.
Interior portions of the Balochistan Province including Quetta.
Areas of the Sindh Province north of Nawabshah.
Kashmir/ Indian LOC (Line of Control aka the border).
These areas are in a state of unrest and often see random violence. Targets for crime may be anyone of virtually any nationality, race, or religion – for just about any reason.
So it's not just travelers that should be incredibly careful, but locals as well.
But as a foreign tourist, you will NEVER accidentally end up in these places. There are numerous checkpoints that will not allow you to enter without an NOC (No-Objection-Certificate), something that is nearly impossible to obtain for these regions without connections.
Pakistani officials are very overprotective of foreigners and often will not even allow you into areas that are technically safe but are too close to certain borders.
Neelum Valley is one such example. While extremely safe and popular with all kinds of domestic tourists, it's banned for foreigners due to tensions with Indian-Occupied Kashmir.
The Makran Coastal Highway is yet another example. While not as locked down as Neelum, foreigners can't stay in any hotels in this region without an NOC, despite it being popular with Pakistanis and quite safe.
This is another reason why Pakistan is even safer than you might think!
Pakistan Travel Insurance
Do you need Travel Insurance for your trip? ABSOLUTELY. Even if you're only going for a few days, that's more than enough time to get smoked by wrathful angels.
Have fun in Pakistan, but take it from us: overseas medical care and cancelled flights can be seriously expensive. Insurance can, therefore, be a life-saver.
ALWAYS sort out your backpacker insurance before your trip. There's plenty to choose from in that department, but a good place to start is Safety Wing.
They offer month-to-month payments, no lock-in contracts, and require absolutely no itineraries: that's the exact kind of insurance long-term travellers and digital nomads need.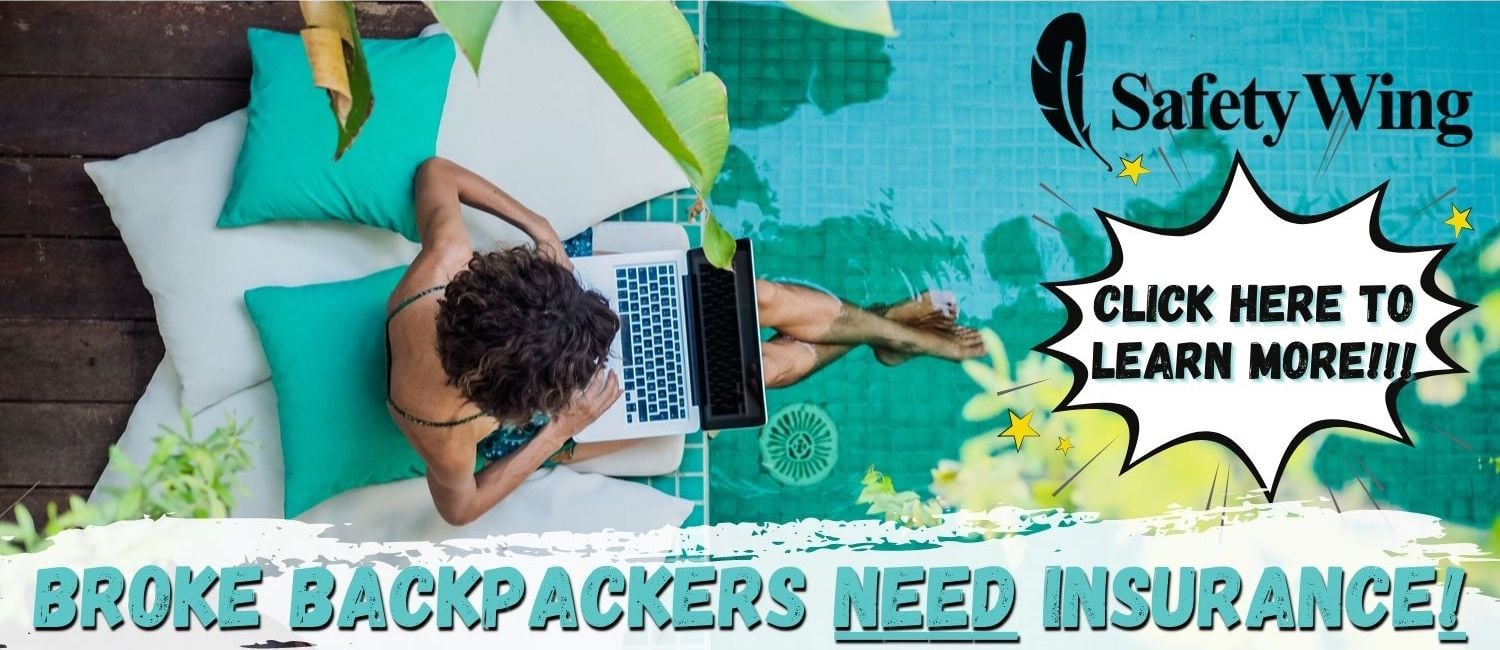 SafetyWing is cheap, easy, and admin-free: just sign up lickety-split so you can get back to it!
Click the button below to learn more about SafetyWing's setup or read our insider review for the full tasty scoop.
Pakistan doesn't SOUND safe, but that's just the media. You can absolutely visit Pakistan safely.
Of course, there are some risks involved with traveling to somewhere like Pakistan, but this is true for just about every country in the world these days.
Knowing about said risks, doing your research, preparing yourself to travel smart; all this sort of stuff is going really going to help in the long run. With that said, here are some of our top tips for traveling safely in Pakistan.
Keep an eye on LOCAL media – Definitely note down these media sources: Dawn, Pamir Times, and the Express Tribune. They stay on top of landslides, protests, or other events that might affect your Pakistan travel plans. It's a crucial resposibility that you stay attuned to current events while in Pakistan: you are responsible for your safety!
Ask the locals – If you want advice on WHERE is safe to travel, just ask! You can do this both in person and on facebook groups like Backpacking Pakistan or The Karakoram Club.
Steer clear of protests – Usually, they're peaceful, but these can quickly descend into mobs.
Don't get involved in politics, at all – It's a sticky issue and all too easy to cause offence.
Avoid talking about Israel – Pakistan and Israel are not on good terms.
Don't get swept up in minority religious events – These can also be targets for sectarian violence. However, I've also had fantastic times time Sufi festivals for example. I made sure to attend with a Pakistani just in case.
Respect local customs – Especially during Ramadan. Pakistan is a Muslim country, so be sensitive.
Dress modestly – Cover your shoulders and legs, and for ladies: your bum! Even shorts and T-shirts for men here will make you stand out like a sore thumb.
Whilst you're at it, don't wear flashy things – You'll stand out ANYWAY, but seeming rich is going to really put you at risk. Keep your cash in a money belt, if you feel the need.
Homosexuality is taboo – Keep in mind that queer culture and LGBT travel is very much underground in Pakistan. Certainly, public displays of affection between gay couples should be avoided. This will only draw heaps of unwanted attention.
Travelling as a couple? Just say you're married – When checking into hotels, I've found it to be easier to just say that you are married to the opposite sex person you are traveling with, even if you are just friends.
Don't carry drugs around – Possession is illegal. Trafficking anything substantial can lead to serious repercussions. Keep it in the underground clubs. Smoking hash is no problem, but as with blazing it in 99.9% of the world, keep it lowkey.
Know about the No-Objection-Certificate – You'll need this if you're going into military-controlled areas like Balochistan and Broghil Valley. Note that some areas could still be randomly closed to foreigners, even with an NOC.
Do NOT take pictures of any military structure – This actually includes dams, airports, anything big and civic.
Protect against mosquitoes – There have been outbreaks of dengue fever, but also malaria is a thing here, too. This is mostly an issue in the Punjab and Sindh provinces only.
Keep an eye on the weather forecasts – Landslide risks, roads getting washed away; these can all happen (and do happen), especially in the hills and mountains.
Comply with the police – This will make you A LOT safer. Police escorts and checkpoints are more for your safety than anything else.
Learn some Urdu – A lot of people speak English, but even some Urdu words and phrases will help you look more legit in the locals' eyes.
Register yourself with the local authorities at certain checkpoints – To speed up this process, have a shitton of passport copies to give them. Bonus: Have copies of visa as well, though for some reason they usually only want the passport.
Get to know Pakistan's currency – This will help you not get scammed when you're in the cities.
You'll need special permits for certain treks – Some of Pakistan's most famous treks, like the K2 Base Camp Trek, are located in a restricted zone and being a part of them will require a special permit. You'll need to organize these a few months before you travel, which is best done through a travel agency.
Always keep a cool head – Don't cause arguments or debate politics with people. More importantly NEVER, EVER say anything negative about Islam. In fact, do not even comment on religion unless you are 100% certain you're with likeminded people.
Be very mindful of hydration – It's really frickin' hot in Pakistan and dehydration is a serious problem. If you're trekking at high altitudes, you'll need to drink even more water as well. Never forget a water bottle.
Pakistan is an undiscovered gem. Anybody looking for a REAL adventure will really, really like Pakistan.
Traveling in Pakistan might be difficult at times. But thanks to great sources of support, like some very friendly local people, and even police escorts, Pakistan is definitely safer than you think.
In my opinion, what really makes travel in Pakistan a bit difficult is the various security agencies you'll inevitably have to deal with.
Some of these instances are expected, such as on the trek to Fairy Meadows and the overland journey from the Taftan Border through Balochistan. But most are random, annoying, and honestly unnecessary.
So what can you expect? If you're traveling with a tour group, practically nothing. But if you're backpacking Pakistan independently, it can be a whole different kettle of fish.
Pakistan is still catching up on how to interact with tourists, especially those of us that are into long-term, independent, slow travel. And this can lead to harassment, interrogations, and being asked for the same documents 1 million times.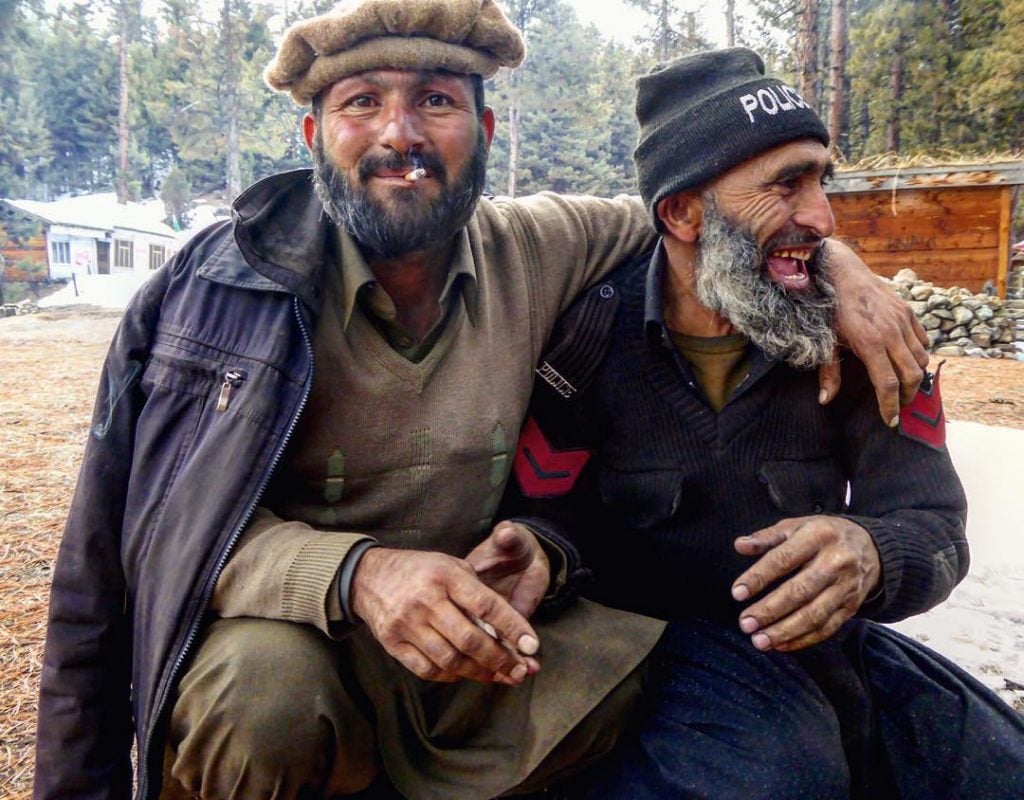 If you're traveling with a Pakistani, you can expect them to receive these calls. And if they're Pakistani and male, then it's unlikely anyone will actually speak to you directly if you're female.
While you should remain polite and respectful, it's definitely okay to let them know you're feeling bothered and do not want extra security. You may have to get increasingly firm about this – which is why speaking some Urdu will come in handy. In the worst-case scenario, you can always contact your embassy for assistance.
Keep in mind that this WILL NOT be an everyday occurrence and each traveler's experience will vary wildly. Even my experiences with security officials in 2019 vs. 2021 have been completely different. Nevertheless, it's essential to be prepared in advance so you're not too surprised.
It sounds a little intimidating, but really, it's normal protocol at the moment and has improved a LOT. Beforehand, you couldn't even visit the Kalash Valleys without armed guards and now it's wide open for independent travel.
We love progress, don't we?
Additionally, remember that these situations do not mean Pakistan is unsafe or there are any issues. The country is simply still getting used to foreign backpackers. What speaks to their high level of safety consciousness better than that?
Is Pakistan Safe to Travel Alone?
I dig solo travel. Taking yourself out of your comfort zone, gaining confidence, learning a language, giving yourself some time for you: there are a lot of pros when it comes to solo travel. But there are quite a few cons at the same time.
Traveling solo in Pakistan can be difficult; the bus rides are gruelling, the bureaucracy is frustrating, and the services aren't really catered to single occupants.
If you're short on time and don't have much experience in the region, solo travel in Pakistan can be tough. But with a more fluid schedule – and a desire for adventure – it can give you the best experiences of your life.
Ultimately, Pakistan is safe for solo travelers. And part of the reason for this is because of Pakistanis themselves. You'll never really be alone in this country, even if you arrive without knowing a single soul.
Here are a few more tips for a successful solo adventure to Pakistan:
Traveling to Pakistan Alone – Tips and Pointers
First things first, you're going to have to be respectful. It's not just in how you dress – it's also being sensitive to people's beliefs, religion, language, customs, way of life; pretty much everything it is to be a Pakistani. People here are proud of their country, so be open-minded and you'll get to learn a lot more. That's why you're here, right?
Get a SIM card ASAP, and make sure it has both data and calling credit. You always want to be able to make a call if you need to. In major cities, ZONG and Jazz are top choices while SCOM operates in Gilgit Baltistan.
Get yourself a map app. An offline app like Maps.me is good but an online one, like Google Maps, is better. You should still have a rough, a real, physical map with you as well as these never run out of batteries. You'll need to learn how to read a map if you want to be a real mountaineer though.
Try out couchsurfing. This is a good way to save money on accommodation, of course, but is an even better way to meet and get to know a few locals. Not as scary as it sounds, especially if you've done it before.
If you fancy meeting some other travelers in Pakistan, then I highly recommend joining the Backpacking Pakistan Facebook group. Even if you don't intend on meeting anybody, it's a good place for travel tips and a treasure trove of trekking information, amongst other things.
Get chatting to locals. People here are SO friendly. You never know where an invite into somebody's house for a cup of chai will lead! (I mean this in a GOOD WAY.)
Don't go off the grid for weeks at a time. It's always a good idea to keep in touch with people back home. Let family and friends know where you're going.
With that in mind, if you DO go off trekking or hiking by yourself, tell someone where you're going. If you get into trouble, people will know where to find you.
Don't push yourself too hard and know your limits physically. Traveling in Pakistan is tiring as it is, but mountain trekking can honestly take it out of you. If you're feeling ill, not up to it… anything – either head back or tell your partner.
And finally… research, research, research! In this unpredictable country, knowing things in advance is really going to pay off.
I'm not gonna to lie: Pakistan isn't the easiest place to travel, but it's FAR from the most difficult. One of these involves getting yourself on a tour, which is an option I'll cover soon.

Simply make sure you're prepared, for trekking, for new cultures, for potential danger, etc. Pre-planning is the key here, for sure.
Is Pakistan Safe for Solo Female Travelers?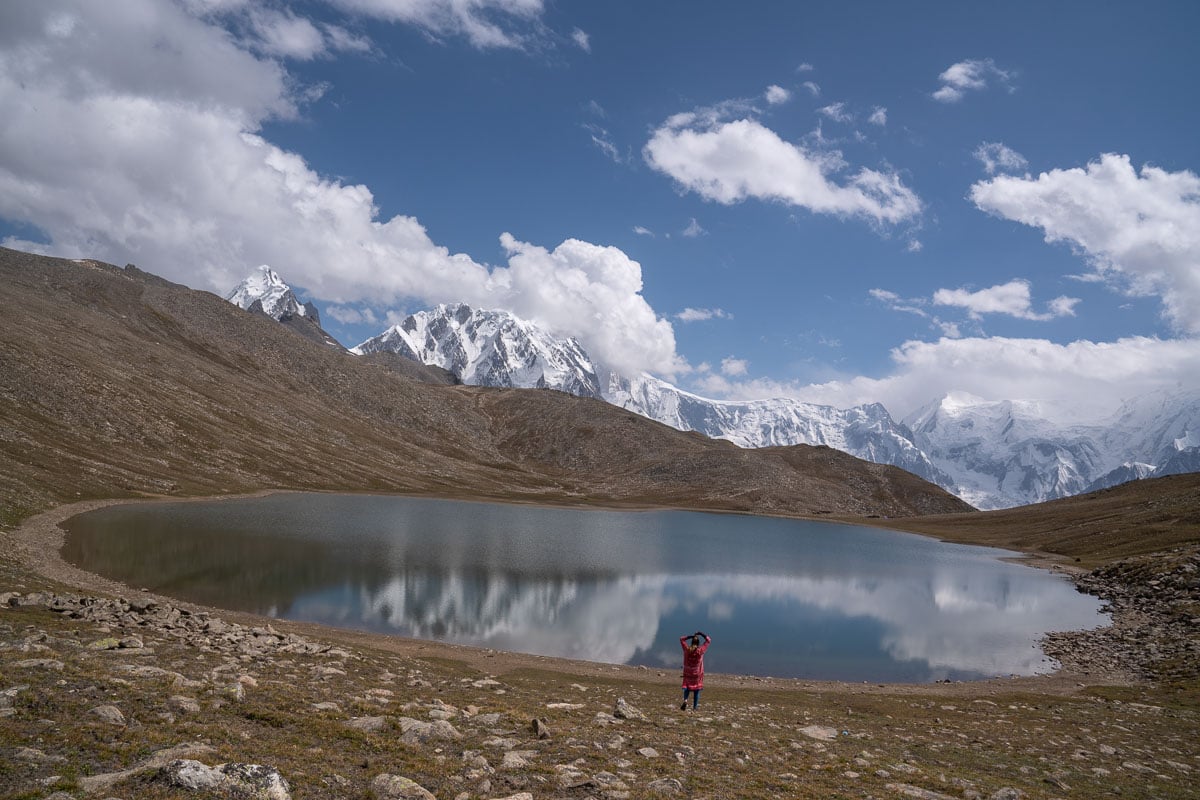 You might not think that "solo female traveler" and "Pakistan" even go in the same sentence – unless it's a negative one.
But that's where you're wrong. It's definitely not for the faint of hearted, or first-timers, but Pakistan is generally safe for solo female travelers. This does NOT mean there are no concerns though– in 2022, a foreign traveler was a victim of gang rape–by two friends she knew and had spent a lot of time with.
As a woman traveling solo in Pakistan, you will have to be extra cautious of who you trust when it comes to men. Luckily, such horrific incidents involving foreign women are rare, but general harassment from men?
Not so much.
Here are some of the best ways to keep yourself safe in Pakistan as a solo female traveler:
Travelling to Pakistan as a Woman – Tips and Pointers
Traditionally, women cover-up. So basically, the more covered up you are, the more respect you'll get. A shalwar kameez is one of the best things to wear in Pakistan anyways. (It's hella comfy!)
With that in mind, dress appropriately in religious places of worship. Definitely, no shoulders or legs showing, and long-sleeved are also a must. And, of course, your head HAS to be covered as a rule.
Carry a shawl, pashmina, or large scarf around with you wherever you go. You never know when you'll have to cover up more than you already are.
Try to avoid being completely alone with a man (or men) without a woman or another traveler present. Always make sure that someone knows where you are at all times, even if that person is abroad.
Pakistan is a patriarchal society, absolutely, but people will look out for you as a solo female traveler in Pakistan. In fact, a lot of the time, you'll be welcomed with open arms.
As a woman, Pakistan can really be a culture shock. In some places, men might just ignore women. If you're with a male, for example, a guy might just talk to you through him. In fact, this happens a lot.
You might be physically or verbally harassed. This typically tend to happen in big cities or other crowded areas. If or when this happens, just ignore it and then discuss the incident with a tour guide or chaperone; they'll know what to do.
However, Northern Pakistan is much more laid-back and it's actually normal to see women walking around and doing things on their own. It's literally a refreshing place in that sense (being in the mountains, and all).
You will be stared at, especially if you have lighter or red hair. Preparing yourself for the staring of a lifetime will put you in good stead to not be surprised when you're gawked at by men as you walk past them. It will happen very often and the best option is to ignore. Many people may have never seen a foreigner before and will be genuinely surprised.
When you first meet a man, don't be too friendly. It might be taken the wrong way. Just a normal meeting, with fewer smiles is fine.
Don't walk around by yourself pretty much anywhere in big cities at night time. Alleyways and deserted streets are a definite no-go, as with anywhere in the world.
If a man asks for selfies with you (this happens a fair bit), make sure there's a distance between you. Don't let them touch you. Definitely no arms around you or anything.
Before you even head off on your Pakistan backpacking adventure, make a few friends. Join the Facebook group Female Pakistan Travelers – a collection of (you guessed it) Pakistan-loving travelers, from both Pakistan and abroad, who can offer advice. Try to recruit a traveling buddy or two.
If you get a taxi, don't sit in the front seat unless it's a shared vehicle with others present. The same goes for buses (there's a woman-only area).
When it comes to emergencies, keep handy numbers and important contacts high up in your phone – put a bit of punctuation before the name so they'll always show up first.
Being a solo female traveler in Pakistan isn't going to be straightforward. But just because you're a female doesn't mean that Pakistan is off-limits to you. It might not be simple, but it's doable.
So, Pakistan is safe for solo female travelers. It can be unsafe, of course, but so can anywhere. There's nothing stopping you from discovering this incredible country.
On Solo Female Travel in Pakistan…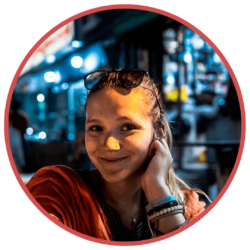 Hear from another member of The Broke Backpacker Team – Samantha – about her extensive travels in Pakistan.
I've now spent nearly 8 months solo traveling in Pakistan after arriving by myself in April 2021. To be honest, I had never traveled solo ANYWHERE before embarking on this journey; though I had spent 4 months traveling with another person in Pakistan in 2019.
What prepared me the most for this as a literal first-time solo female traveler (the longest flight I had ever taken alone had been 3 hours to my university lol) was undoubtedly extensive research.
What helped me out even more was learning Urdu, Pakistan's national language, before hitting the road.
Being able to give taxi drivers directions, haggle when necessary, and most importantly, having the ability to communicate with those who DON'T speak English has made the experience so much easier and more immersive.
But even if you don't have time to learn any Urdu, you can still absolutely enjoy Pakistan as a solo female traveler. First off, it's INCREDIBLY easy to meet people, and that's especially true about locals.
All of my best memories and experiences in Pakistan have been because of the kindness or friendship of a Pakistani.
There are a couple of major rules you should follow: never giving out your phone number to men you don't know, dressing modestly (!), and sitting in the women-only areas on buses and other transport.
If using Couchsurfing, only select hosts with prior reviews from SOLO FEMALES. Stellar recommendations from men, unfortunately, cannot always be trusted.
Tryna travel by hitchhiking? Pakistan is an extremely easy place to do so; just try to only get in cars where a woman in present. If the vibe is off, stay put.
Overall, Pakistan is significantly easier to travel in than it's made out to be. To ease into things, start your adventure in Islamabad and try to get to the mountains as soon as possible.
It's 100% facts that Gilgit Baltistan is the easiest place to travel in, making it a fantastic place for solo female travelers to begin.
I also recommend checking out the Female Pakistan Travelers Facebook group to meet both fellow foreign travelers and local Pakistani ladies. Men are NOT allowed to join so it's a safe space to ask and open up about anything.
You can read more about Samantha's adventures in Pakistan on her blog Intentional Detours. 
More on Safety in Pakistan
I've covered the main safety concerns already, but there are a few more things to know. Let's get into it.
Is Pakistan Safe to Travel for Families?
It's ok if you're concerned about traveling to Pakistan with family. But Pakistan is a cultural goldmine and is going to totally open up your children's minds.
There's so much history and heritage to soak up here. One, amongst literally so many, is Lahore Fort. This is a monumental place to explore; a time machine that your kids will love running around.
And that's just ONE (amazing) thing.
To be honest, I wouldn't exactly recommend taking small children to Pakistan. There's too much of a lack of facilities for toddlers and babies that it's just not worth it. Stressful doesn't even begin to cover it!
If you are going to bring small children, you'll find milk formula, nappies, wipes, all that baby stuff in big cities. Outside of the cities – no chance.
Older children? Of course. They'll love it.
Traveling to Pakistan for anybody means a lot of planning and logistics. This goes double, if not ten times, if you're traveling to Pakistan with your family. There are some things to make sure of:
Everyone's up to date with vaccines.

To bring insect repellent.

Your children aren't in the sun for too long.

Everyone covers up with suncream AND clothes. (Sun hats are always a good shout, too.)

They wash their hands, especially. Their mitts can get PRETTY grubby; not a good precursor to lunchtime.

You're stocked up on snacks – biscuits, crisps, nuts… which luckily can be found anywhere in Pakistan.
Other than that, Pakistan is actually safe to travel for families. And in the future, it will probably (I hope) be A LOT easier.
Is it Safe to Drive in Pakistan?
Sometimes it's safe to drive in Pakistan and sometimes it's NOT safe to drive in Pakistan; it really depends on the time and place you're in.
The latter mainly applies to the cities because they are a mess of traffic. There's a lot of dodgy driving, a lot of horns blaring, and a lot of negligence with the rules of the road.
But away from all the hustle and bustle of the cities, Pakistan has some quite literally amazing driving experiences on offer – especially on a motorbike.
There are still things to be aware of though. Locals can drive erratically and some road conditions can be bad. The roads are often unlit at nighttime. So I do not advise driving after dark.
And what's the point of driving at night anyway? You'll miss all the scenery.
I would recommend driving in Pakistan for confident, experienced drivers. But wow oh wow – what a way to see a country. Pakistan really is a stunner of a place for a road trip.
Is Uber Safe in Pakistan?
Uber is safe in Pakistan and makes it easy to get around since you won't have to rely on taxis.
The benefits of Uber, in general, apply here. There's also the security of knowing who will pick you up, the ability to pay in-app rather than use cash, being able to read the drivers' reviews, knowing the number plate and make of the car arriving for you, being able to track your journey…
And there are even different options to suit your budget and needs.
There's the usual standard Uber (UberGO) and the fancier UberX, but there's also UberMINI (smaller cars), and even UberAUTO which are tuk-tuks!
And UberMOTO – motorbike taxis. Both of the latter options are MUCH quicker ways of getting around. And cheaper. And amazing.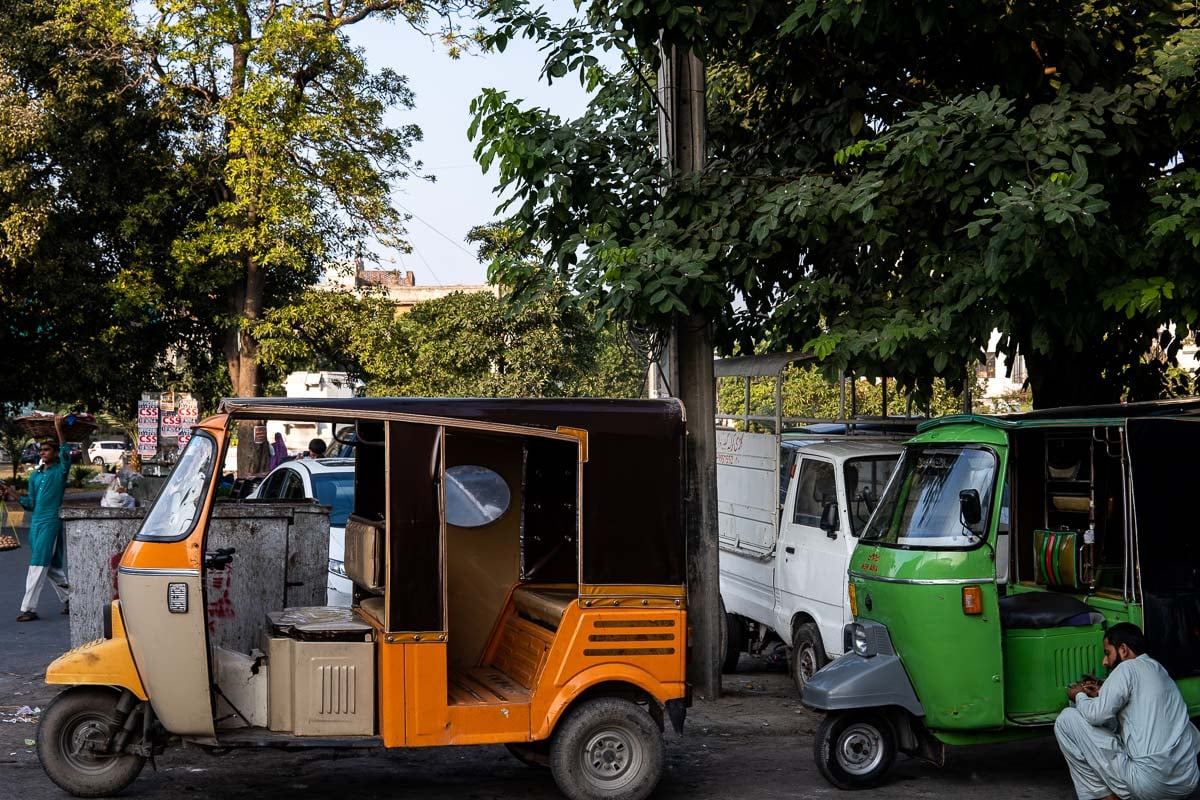 Pakistan also has its own version of Uber called Careem. I highly recommend downloading the app, as Careem often has cheaper prices than Uber and might be more prevalent in certain areas.
While both services eliminate some of the hassles that come with bargaining with taxis, there are still some important things to know.
With Uber, you CAN pay by the credit card attached to your account, but many drivers will try to say they can only accept cash. Sometimes this is true, but it can also be a scam to get paid twice. Before starting the ride, discuss your payment method.
Careem, on the other hand, doesn't accept foreign-issued cards so you should be prepared to pay in PKR.
Note that Uber and Careem mainly operate in Lahore, Islamabad and Karachi and other cities around Pakistan.
Are Taxis Safe in Pakistan?
Taxis anywhere in the world often come with a whole LOAD of hassle and the taxis in Pakistan are no different. Generally, taxis are safe in Pakistan, but there are some things you should do to make sure you're extra safe.
First and foremost you should try to avoid hailing a taxi from the street. If you hail a cab they'll most likely refuse to use the meter, tell you it's broken, whatever, and try to make you pay a fare that will be much higher than you'd usually pay for the journey.
Use radio taxis instead. Finding a good radio taxi company can be as simple as asking your accommodation to recommend one.
The taxis are usually black or yellow in Pakistan. If you're unsure of anything, take a photo of the car number plate or the driver's ID. This will be handy if anything goes wrong.
If you're a woman, in Pakistan you can actually use a special women-only taxi service. These cars are pink and are actually driven by women too.
The name of the company is easy to remember as well: Pink Taxi. These are a safe way for female travelers to get around the city, but, unfortunately, only operate in Karachi.
On the whole, taxis are safe in Pakistan. They're just sly and sometimes like to scam riders, like every other taxi all over the world.
Is Public Transportation in Pakistan Safe?
Public transportation in Pakistan is safe depending on what you use and where.
Tuk-tuks (called moto rickshaws in Pakistan) are the main way that the general public get around. You will have to negotiate a price before you get in and chug around those congested streets. But they're cheap and efficient. And it means not having to deal with the buses.
Buses are all over the place in cities. They're normally pretty small and very crowded. However, there are womens-only sections even on metro buses which makes them safe for women.
Buses can be very slow. They take a long time to get around, so you'll have to be patient. When it comes to rush hour, avoid buses completely.
Good old long-distance buses are the main ways to travel between towns, to different provinces, and across the country. You may have to change a few times or wait for them to deal with hassles on the road, like a popped tire or obstruction.
Then there's rail travel. A relic of the British colonial era, it's still in operation thanks to Pakistan Railways. It's pretty huge – 228 trains PER DAY carrying 65 million passengers annually.
There are plenty of overnight trains in Pakistan – you can get an air-conditioned sleeper OR a first-class sleeper if you're feeling rich. But in the daytime, you may as well just sit in the "parlor car".
Bum bags aren't just for Adidas lads and super dads!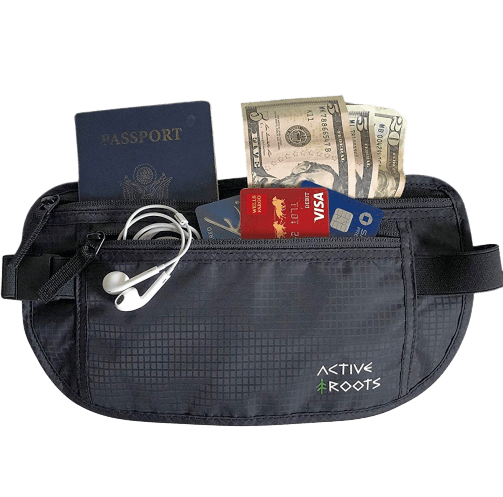 Seriously, once you enter the travel belt life, you never go back. You can NEVER overstate just how useful having all your most important valuables right around your waist is.
A full-sized travel belt stays tucked under your shirt and keeps your valuables – documents, passport cash, headphones, lip balm, illicit goodies 😉 – organised and on-hand for moment's notice.
Hide Yo' Money!
Is the Food and Water in Pakistan Safe?
Let's start with the bad news: tap water is not safe to drink in MOST places. However, there are exceptions, water in pretty much all remote, mountainous areas like Hunza Valley is safe to drink.
But outside of that? You're going to have to bring a filtered water bottle with you. You will have a hard time finding one in the country.
Pakistani food on the other hand is AMAZING, people. It is one of the best reasons to travel to Pakistan.
It's all about the karahis – cooking pots that utilize a whole host of simmering, tomato-based goodness with tender chunks of meat and onions and ghee thrown in for good measure. SUPER delicious.
Add to that the greasy but amazing puris, and being able to wash it all down with a lassi, and you'll honestly be in foodie heaven when you arrive.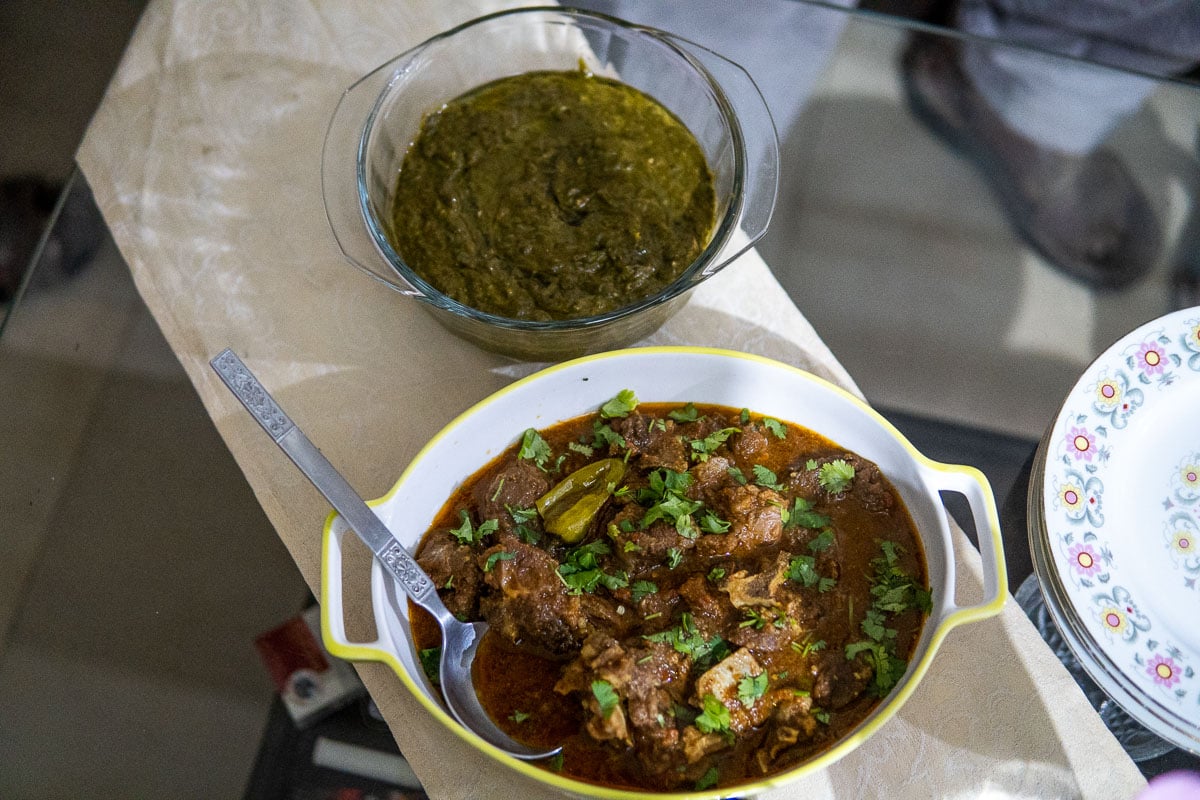 But tasty doesn't always mean it's safe. Just to make sure, I've got some tips for you to safely eat your way around Pakistan.
Pakistani fruit is delicious but you will have to make sure that you choose the right stuff. We're talking fruits that can be peeled yourself. Anything else, like strawberries, make sure you wash them yourself in boiled water. (Not boiling water. That would ruin them.)
Steer clear of salads and water when you're out. This sort of stuff can't ALWAYS be trusted and is often the kind of thing that's going to give you a bad stomach.
Similarly, you should avoid ice in drinks for the same water-related reason, obviously.
You will be drinking A LOT of chai so get used to it. If you're a fan of tea like Earl Grey, then you're already halfway (ish) to the flavor of chai anyway.
Be warned that there is so much oil used in Pakistani food; a lot of stuff is just straight up deep-fried. There is also a whole lot of fat, too.
Definitely avoid food stalls where the food looks as though it's been sitting around all day without a cover. Avoid them even more if this food has flies having a party on it.
If you're in the midst of a bad tummy in Pakistan already, then head to places that are busy with locals. This will mean two things. One: that it's pretty amazing in terms of tastiness. Two: that it's got decent enough hygiene levels. No one would go back to the place that made them super ill, would they?
Pakistani food can be spicy, like, really fiery. So maybe don't go in too hard as soon as you arrive. Don't eat it too quickly either, especially if you're not used to this sort of food. You could get acid reflux or just a bad case of a dodgy stomach.
WASH YOUR HANDS: a top tip and literally the simplest one. Your hands will get dirty traveling around Pakistan.
And on that note, adopt the left-hand-is-dirty rule of the Muslim world. You know what I mean 😉
Just go steady: don't eat loads, go where the locals go, make sure that you wash your hands. There's no point completely missing out on what Pakistani cuisine has to offer.
And even if you're used to spicy foods, be sure to take Immodium, Gas X, and heartburn medication with you to start out!
Is Pakistan Safe to Live?
You can live in Pakistan and a lot of people do. Besides the 200 or so million Pakistani people, there are a few thousand ex-pats too.
That's not to say it's easy for a foreigner in Pakistan. There aren't a lot of ex-pats living in Pakistan and it's still quite rare to see anybody foreign on the streets. This means often being seen as an outsider and being stared at is the norm.
You MAY even be safer as a woman. Harming a foreign female would be a triple no-no for a local in terms of societal norms: they'd be harming a living creature, harming a guest, and harming a woman.
As much as Pakistan is cool to visit, it's cool to live there too. You could spend your time eating biriyani and a lot of other tasty food, for one thing. That's not even mentioning the incredible scenery and history that will be open to you if you actually live here.
WHERE to live is another story…
Lahore is a good option. This has better public transport – an upcoming metro system (fingers crossed) – better infrastructure, is cleaner than other cities, and also boasts lower crime rates. This city is also blessed with green spaces which is always a good thing.

Islamabad is another great choice, especially since it benefits from lush greenery, plenty of Western restaurants, and is home to the beautiful Margalla Hills.

Karachi is another one. This is a port city that is said to be the educational hub of Pakistan. As a result, a lot of Pakistani elite live here and it shows: there are a lot of high rises in Karachi. There are also cultural spaces and a decent climate – it never gets TOO hot here.
Basically, it's important to remember that these are still uncertain times for Pakistan. Terrorist attacks come without warning and can be relatively frequent. Vigilance, as well as watching the news, will really help you stay safe.
Expats can usually afford a bubble away from the local life; this means cooks, cleaners, a gated community, social clubs, bodyguards.
If that's not your scene, try to blend in – dress like a local and maybe learn some Urdu.
It has its unique circumstances, but, at the end of the day, it's safe to live in Pakistan. Whether you want to live in a gated community or with the rest of the population, it's up to you.
The Future of the SIM Card is HERE!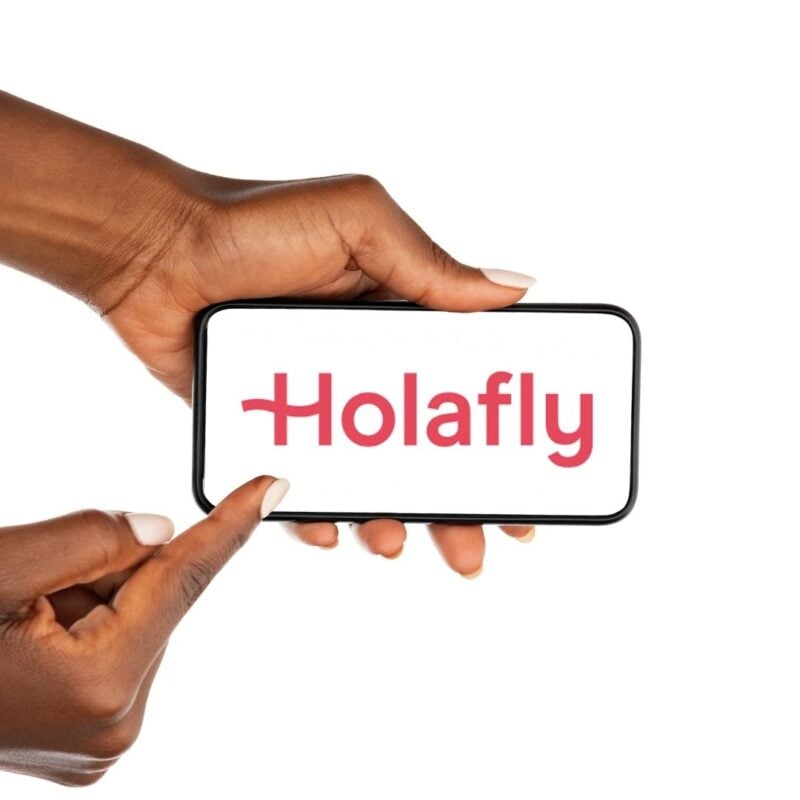 A new country, a new contract, a new piece of plastic – booooring. Instead, buy an eSIM!
An eSIM works just like an app: you buy it, you download it, and BOOM! You're connected. It's just that easy.
Is your phone eSIM ready? Read about how e-Sims work or click below to see one of the top eSIM providers on the market and ditch the plastic.
Grab an eSIM!
Is it Safe to Rent an Airbnb in Pakistan?
Without a doubt, renting an Airbnb in Pakistan is very safe. You've got a world-class booking system, a reliable review and rating platform and you're even protected through the website while booking.
Unfortunately, you can only find Airbnbs in the major cities. But the ones that are available are kept at an incredibly high standard, with some of the nicest and kindest hosts you'll ever meet.
FAQs on Pakistan's Safety
Planning a safe trip to Pakistan can get quite overwhelming. That's why I've compiled (and answered) the most frequently asked questions about safety in Pakistan.
So, is Pakistan Safe?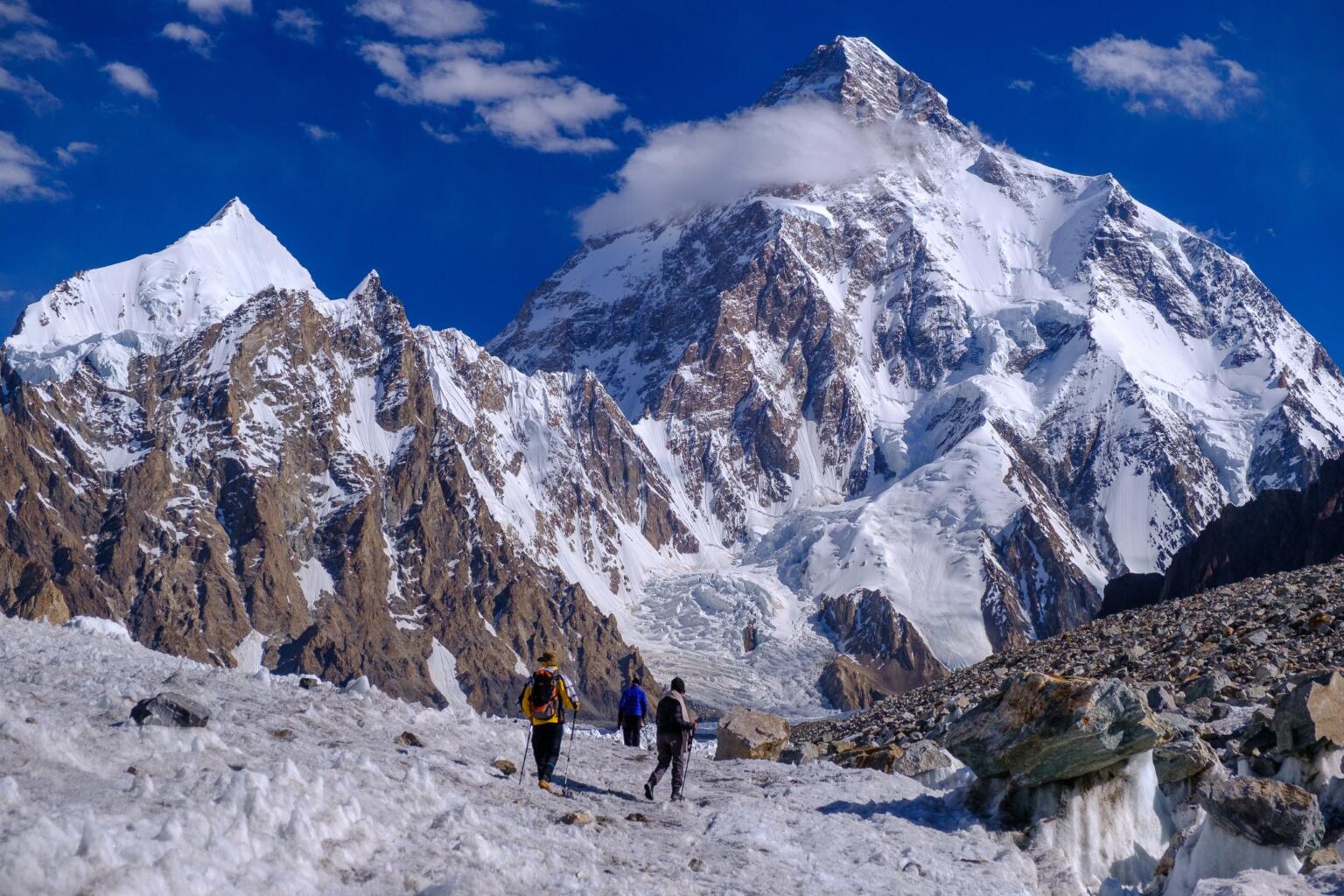 Pakistan is a tricky one. On one hand, it's terrorism is still an issue and violent events do occur.
On the other hand, these events are rare these days and are almost never directed at tourists. Most acts of violence in Pakistan have a familial or political motive.
It's a beautiful, PEACEFUL country populated by unbelievably friendly people; strangers who will fill you with chai for hours. It's all about contrasts. Swanky cars next to rickshaws, mad cities, laid back rural settlements, very nice people, and very nasty people.
But for the most part, you WILL be able to avoid the more dangerous elements.
Where you go has a big impact on this. To be honest, the cities aren't always great. Especially in summers where 40+ C temperatures make exploring anything seem like a chore.
Basically: It's all about the North. This is where you'll find incredible trekking opportunities, chilled-out villages, former colonial hill stations, a whole host of history, and LOADS of different cultures existing together.
Visiting this region is quite literally life-changing, and is sure to give you glimpses of scenery you didn't even think possible.
Some parts of Pakistan are not suitable for you; the BEST parts of Pakistan are there for the taking though. As long as you do your research, travel smart, and follow the rules, it should be fine. MORE than fine: EPIC.
Disclaimer: Safety conditions change all over the world on a daily basis. We do our best to advise but this info may already be out of date. Do your own research. Enjoy your travels!
Updated December 2021 by Samantha at Intentional Detours.
---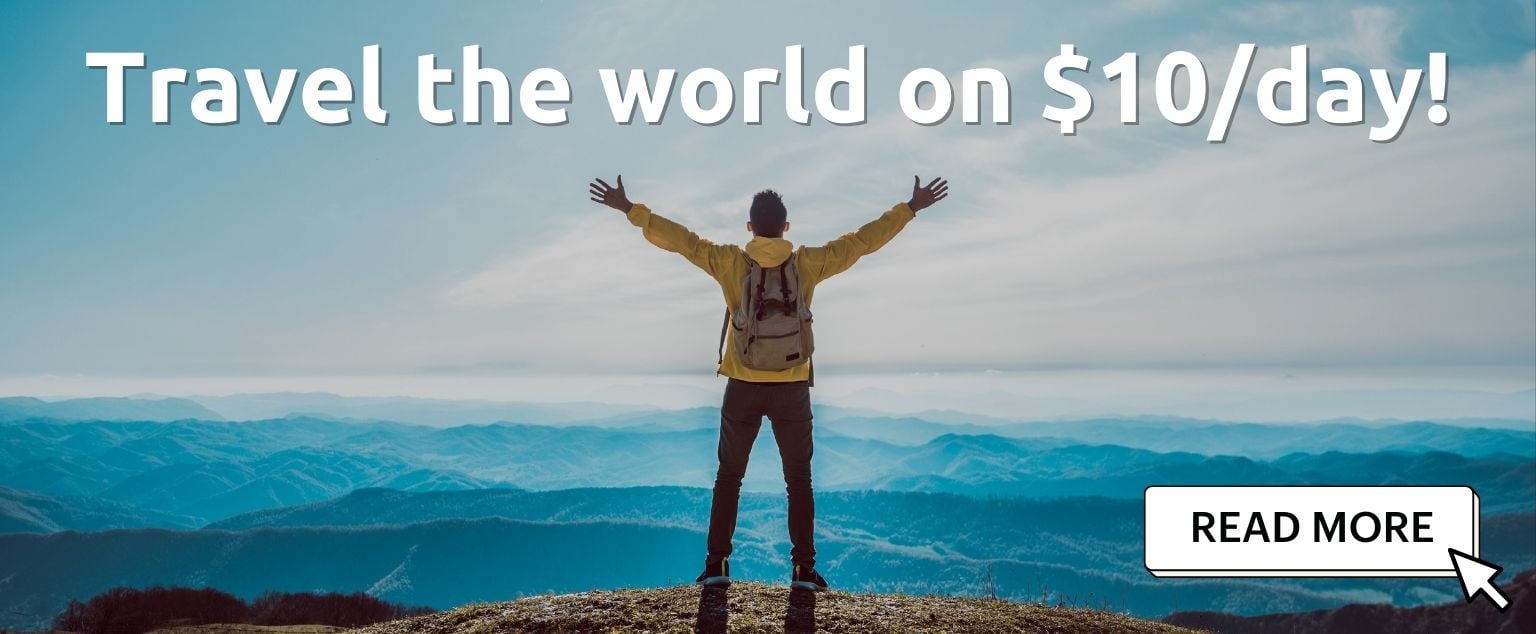 And for transparency's sake, please know that some of the links in our content are affiliate links. That means that if you book your accommodation, buy your gear, or sort your insurance through our link, we earn a small commission (at no extra cost to you). That said, we only link to the gear we trust and never recommend services we don't believe are up to scratch. Again, thank you!