Travelling to Pakistan… When I first told my Mum that I planned to travel to Pakistan as part of my hitchhiking adventure across the world, she was somewhat skeptical. She was probably wondering "for what reason would you travel to Pakistan?"
Pakistan is a country that is often portrayed in the media as a war-torn hellhole and tourism in Pakistan is still rare. Every year, only a small number of adventure backpackers and die-hard climbers travel to Pakistan, I was determined to be one of them…
Traveling in Pakistan is a truly unique experience, it can be frustrating, enlightening, life-changing and, more often than not, surprising. Pakistan is the ultimate backpacking destination and if you are a fan of real adventure, it's time for you to travel to Pakistan!
Now let me tell you why:
All the juicy details on why I love travelling to Pakistan, and why you will too.
1. People are Simply Amazing
While backpacking in Pakistan, the people I met were the most hospitable, kind and welcoming folk that I have ever encountered.
From the bustling streets of Lahore to the quaint mountain towns of Hunza, every time a local person spotted me I would, without fail, be rewarded with a huge grin and often an invitation to dinner. I lost count of just how many cups of free chai I drank but it was a lot…
I've been lucky enough to make many friends on my travels but the friendships I've forged in Pakistan were some of the most genuine I have ever made; the people simply cannot do enough for you.
I Couchsurfed my way around the country, being welcomed into the homes of numerous strangers who always insisted on feeding me like a king and showing me around their local town. I love Couchsurfing. It's is an amazing way to meet locals, though in Pakistan this is also possible just by stepping outside!

2. Unbelievable Landscapes
OK, even the most illiterate of map readers should know that Pakistan is famous for its mountains, valleys, rivers, glaciers, and forests… This is a country with more than its fair share of truly wondrous sites and tourism in Pakistan is bound to take off eventually!
Five of the world's fourteen highest peaks, including the famed and deadly K2, are found in Pakistan. If you are into climbing, rafting or trekking, Pakistan is the country for you.
I have explored over 70 countries and I can safely say that Pakistan is the most diverse and beautiful country I have ever visited. There are plenty of unclimbed peaks just waiting to be conquered by a worthy adventurer…
3. Everything is Possible in Pakistan
You'll often hear Pakistanis say this phrase, and trust me when I say they are NOT joking. Before visiting, you might have thought Pakistan to be a hardline place with strict rules and bureaucracy. And while the latter might be true to some degree, there seems to be a way around EVERYTHING in this country.
Connections are golden and knowing the right people will allow you to access experiences and places that you would never be able to otherwise.
A good bribe will go a long way, and you can quickly move up the timeline of things you want done with a few extra dollaroos. On top of all that, things go on in Pakistan that you just would never expect. From wild Sufi festivals that are the opposite of conservative to underground electronic dance music scenes, everything really is possible in Pakistan.
4. You Can See K2 With a Tour
The multi-day trek to K2, the 2nd highest mountain in the world, is one of the most amazing experiences you can ever have. We're talking surreal landscapes, glaciers, and all that jazz.
But unlike much of Pakistan which, with a bit of grit, can be explored alone, you MUST be with a registered guide and adventure tour company to head to K2. Why? Because it's located in the Central Karakoram National Park, an area that's restricted for foreigners.
5. Pakistan IS Safe!
Recently, I've been getting a lot of questions about Pakistan, the main one is simply – is it safe to travel to Pakistan?– the answer is relatively simple. Yes, as long as you steer clear of Interior Balochistan and the former FATA region of KPK.
It's true that Pakistan does sometimes get hit by terrorist attacks but, right now, every country in the world seems to be fair game and you are no safer sitting at home. The media feeds on fear and prejudice, do not let yourself be influenced.
Pakistani people are extremely anti-Taliban (and the Pakistani armed forces kicked Taliban ass in the border regions) and will do everything they can to keep you safe at all costs.
On occasion, you might be assigned a police escort. This does not necessarily mean you are in a dangerous area, it just means the local police branch is being overprotective as there is nowhere you can travel in Pakistan as a foreigner that's actually dangerous.
Since 2019, escorts and security guards have mostly been abolished, but you still might be asked if you want one. I personally do NOT believe this is necessary unless you're trying to go to a known dangerous area.
Solo female travel in Pakistan might be a bit trickier due to it being very rare for both locals/foreigners but if you take basic safety precautions and do research, you'll be fine.
6. It Was a Part of the British Raj
One thing you might not know about Pakistan is that it was a part of The British Empire. As such, English is widely taught in schools and is often the de facto language for all business and political dealings.
For those looking to travel to Pakistan, this means that you will be able to communicate very well with the locals.
It still pays to learn a little Urdu because Pakistani people will be very impressed to hear you speak it. Often they will shower you with compliments and huge smiles.
People living in mountainous regions will be less able to speak English as well so Urdu actually pays when you're visiting Gilgit-Baltistan.
7. It's Home to a Part of the Historical Old Silk Road
To travel in Pakistan is to step back into the pages of history. Marco Polo was one of the first European explorers to tackle The Silk Road, an ancient trade route that spanned the Orient, linking the treasuries of the Roman Empire to the Imperial Dynasties of China.
At the trade route's heart lies the Karakoram, a pivotal crossroad between The Indian Subcontinent, The Middle East, and Central Asia. It is the corridor through which advanced three great faiths – Islam to the east, Buddhism to the north, and curry to the West.
Today, the unendingly impressive Karakoram Highway runs the length of the country and offers stunning views, epic motorbike adventures and the chance to follow in the footsteps of history.
8. You Get to Drive on the Highest Road in the World
The Karakoram Highway is a high-altitude road that connects Pakistan to China. It is the highest paved road in the world and is a vital artery of Pakistan's economy. Trucks constantly ply this route and transport goods between the two Asia countries.
The Karakoram Highway is also breathtaking! The road itself goes straight through the heart of the mountains and offers unrivalled views of them. You'll see Rakaposhi, the Passu Cones, and the Khunjerab border, all without even leaving the car!
A tour of Pakistan's KKH should be on any motorist's bucket list. It's one of the most impressive roads ever and an absolute marvel to drive on.
9. Traveling in Pakistan is Cheap
Pakistan is the second cheapest country I have been to. It's VERY EASY to visit Pakistan on a budget of around $100 a week – this will cover food, accommodation, transport and plenty of awesome activities. It's also possible to spend even less if you have some quality adventure gear.
If you have Pakistani friends, they will almost certainly insist on treating you to everything. Pakistanis are unbelievably generous and although I tried on many occasions to pay for dinner, my Couchsurfing hosts would never allow it.
Accommodation in Pakistan can be quite expensive in cities, but there are multiple places you can camp and it's also very easy to find a Couchsurfing host. Make sure you pack your tent if you want to save money on accommodation – well worth it when staying at places like The Fairy Meadows.
10. Pakistan Has Fantastic Treks
Pakistan has some of the world's best trekking, even better than Nepal. There are hundreds of truly stunning treks in Pakistan – from simple day hikes to multi-week expeditions that require some damn good adventure gear – and even the laziest of backpackers will have the chance to see some truly stunning terrain.
Whilst backpacking in Pakistan, I went on a few stunning treks, the best of which was a hike to the legendary Fairy Meadows where I spent three days soaking in the incredible views of Nanga Parbat, the world's ninth highest mountain.
I had the spot entirely to myself, it was low-season, and I had to trek through waist-deep snow to get there. It was a truly peaceful, special place.
11. The Food is Incredible
Pakistani food is just spectacular – rich, spicy, sweet; all that and then some. There are savoury curries, grilled skewered meats, fresh fruits, biryanis, karahis, and much, much more in Pakistan.
There were several times while I was travelling in Pakistan that I went out of my way to find the best possible morsels.
Lahore has amazing (and spicy!) food, particularly on Food Street, and I recommend that everyone visit the Haveli Restaurant for some truly iconic sunset views.
But the best Pakistani food that I ever had was at a roadside stop outside of Naran – the karahi was just so damn good!
12. Multi-cultural Awesomeness
Pakistan is a country that is often depicted in the media as being a place of religious intolerance. This is far from true, you can find Muslims, Christians, and Hindus living side by side in many of the country's cities.
Pakistan is ethnically diverse as well. People from the East are more Punjabi, the West is more Aryan (like Iran), and the North is more Turkic – some folks living in Gilgit Baltistan are offshoots of Tajiks. There are even many tribal groups still living, largely undisturbed, within the more remote parts of the country…
To travel in Pakistan is to be assaulted from all sides by new colours, tastes, sights, and smells. I truly felt like I was getting back to the raw spirit of adventuring and I was fascinated by the many colourful characters I met upon my travels in Pakistan.
13. There are Still Untouched Communities
Rudyard Kipling's epic The Man Who Would Be King was partly inspired by the hidden hill tribes of Afghanistan and Pakistan. In the movie, two British ex-soldiers travel to a remote part of the Hindu Kush in search of glory and treasure. Granted, they perished due to their own hubris, but you can still visit some of these areas!
One of the most famous communities is the Kalash. Within the province of Chitral, the Kalash tribe is a very distinct tribe of Dardic indigenous people, once thought to be descended from soldiers of Alexander The Great's army – deserters who had disappeared into the hills and now live in legend.
The Kalash people practice their own religious beliefs and are very fond of colourful festivals. Women are treated as equals to men and people enjoy libations more than most Pakistanis usually do.
You can visit the Kalash people at the moment if you like. Just reach out to a local tour operator in Pakistan and they will organize everything for you.
14. It's Home to Incredible Mughal-era Architecture
The Mughals were one of the greatest dynasties of the Indian Subcontinent and built many famous monuments like the Taj Mahal and Red Fort in India. Lahore was the capital of the Mughal Empire for many years, which means it hosts some of the empire's most brilliant architecture!
The Badshahi Mosque and Lahore Fort are two of the most impressive buildings in Asia and are great to visit. Both of these structures are beautiful and look almost like a fairytale. While I was visiting them, I actually imagined I was in Aladdin.
There are lots more Mughal structures in Pakistan, including the Wazir Khan Masjid, the Rohtas Fort, Shalimar Gardens, and the Tomb of Jahangir. Visit them all if you have the chance.

15. There are a TON of Beaches
People often imagine Pakistan to be pure desert or super mountainous – they forget that it shares a border with the Arabian Sea too!
There is over 1000 km of coastline in Pakistan and most of it is empty. Imagine desert beaches with hardly any development and only the waves to contend with. There are sea stacks, arches, white cliffs, and fine sand, all of which together sounds like the perfect beach to me.
Granted, a lot of Pakistan's coastline is off-limits because it is a part of Balochistan. Balochistan is a semi-autonomous tribal area and is often quite hectic. We'd recommend visiting the area with a Pakistani tour operator.
The beaches outside of Karachi are very good though – beautiful and popular with the locals. You'll get to see a more fun side of Pakistani culture and catch some serious rays in the process.
16. Pakistani Clothing is Comfortable
While on one of my excursions in Pakistan, a few of us decided to shop for Shalwar Kameez; traditional Pakistani clothes. The baggy trousers and long shirt combo is not only suave as hell, it is also possibly the most comfortable thing you can ever wear – it's like being massaged by your bed covers all day long!
Whilst we didn't exactly "blend in", the locals were certainly surprised, bemused and pleased to see us rocking the local dress, and it even earned us multiple offers of hot chai.
17. It's a Mecca for Extreme Sports
If you're a mountaineer, a rock climber, a paraglider, or any other sort of extreme sports athlete, then you've probably dreamed of visiting Pakistan already. Due to relative anonymity and a plethora of unexplored wildernesses, Pakistan provides the ultimate challenge for many…
K2 is the second-highest mountain in the world and receives a fraction of the number of climbers that Everest does. There have been far less successful summits of K2.
Many of the peaks in the Karakoram haven't even been attempted yet, which means they are still unnamed. For peak-baggers, there is an endless amount of first-summits in Pakistan.
Rock climbing, white water rafting, and other sports are just starting to develop in Pakistan. It is only a matter of time before the Karakoram become as famous as the Alps or Himalayas. Organize a tour to Pakistan while it's still raw!
18. It's Way Off the Beaten Path
While more tourists are coming every year, it's still super common to go weeks travelling in Pakistan without seeing another backpacker.
Domestic travel is alive and well, but foreigners coming to Pakistan is still a rarity. This largely makes the country free of scams. And due to its unfair reputation, people particularly love to see foreign tourists who have intentionally ventured here.
Pakistan is one of the few places in the world that still feels like a real adventure. As most people go to the same basic areas, it's extremely easy to get WAY off the beaten path!
19. It's Possible to Travel in Long-term
Since 2019 Pakistan has relaxed its visa policy and now the entire process is completely online on the PK E-Visa website.
Though the exact amount of days you initially get can vary, it's very possible to extend your visa in the country. Nowadays, that too is done online for $20.
I know of many travellers who have spent six months or more travelling in Pakistan, and a few who have stayed longer than a year!
So if you're really looking to find a second home or a place to base yourself as a digital nomad, you can easily do so in the mountains and cities of Pakistan.
20. It's the Best Adventure in the World!
Pakistani culture is so different from any other that I've ever encountered – they're welcoming, unique, proud, and a little wacky, all at the same time. There were so many instances where I was just left stupified by how utterly special this place is.
I loved the over-the-top buses driving on the Karakoram. I thoroughly enjoyed walking and camping amongst some of the craziest and ridiculous mountains in the world. Most of all, I was humbled while getting to know the locals and learning more about their life in Pakistan.
There is no way to tour Pakistan without being impressed at some point. This country hits you with everything it's got and leaves you just speechless. I left Pakistan a profoundly different person and I think that everyone who visits will feel the same way.
While I believe Pakistan to be a safe country to travel in, trekking requires insurance no matter where you're planning to climb.
ALWAYS sort out your backpacker insurance before your trip. There's plenty to choose from in that department, but a good place to start is Safety Wing.
They offer month-to-month payments, no lock-in contracts, and require absolutely no itineraries: that's the exact kind of insurance long-term travellers and digital nomads need.
SafetyWing is cheap, easy, and admin-free: just sign up lickety-split so you can get back to it!
Click the button below to learn more about SafetyWing's setup or read our insider review for the full tasty scoop.
In a nutshell, Pakistan is an adventure playground.
This is a country that truly has everything; friendly locals, stunning landscapes, incredible treks, untapped white water rafting, undiscovered expeditions, colourful festivals, tasty food, and just enough thrills to keep you on your toes.
A trip to Pakistan is not your standard adventure, this is a chance to really connect with the local people and to see a country which, really, most foreigners know nothing about.
Through the surreal experiences and landscapes, I guarantee you one trip to Pakistan simply won't be enough. And it shouldn't be. This is a land that could take several lifetimes to explore!
---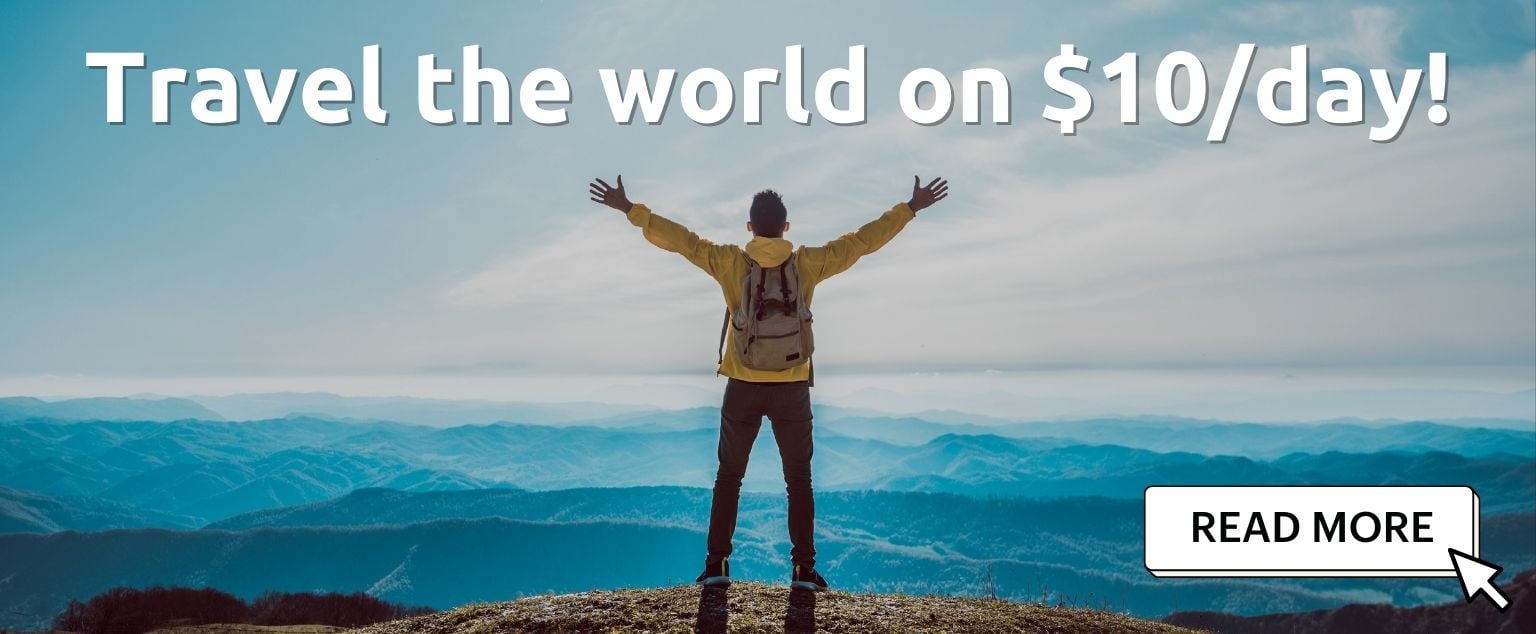 And for transparency's sake, please know that some of the links in our content are affiliate links. That means that if you book your accommodation, buy your gear, or sort your insurance through our link, we earn a small commission (at no extra cost to you). That said, we only link to the gear we trust and never recommend services we don't believe are up to scratch. Again, thank you!