The Fairy Meadows in Pakistan has to be one of the most incredible places I've ever had the pleasure of visiting. It's a popular spot among the few tourists that do make it to Pakistan, if fact, if you spend any time at all in the country then you'll be sure to hear someone mention it before long!
Visiting Fairy Meadows isn't a straight forward experience either, trust me, be prepared for the trip of a lifetime for both good and bad reasons! To access the region you'll have to traverse one of the world's most dangerous roads, but for that, you'll be able to get up close and personal with Nanga Parbat, the 9th highest mountain in the world.
Traveling to the Fairy Meadows was one of the most exhilarating journeys of my life, and I have a feeling you'll end up thinking the same. The sheer size of the mountain combined with the peace and quiet of the remote landscape is unmatched. Certainly for me personally.
But like most things in Pakistan, traveling to the Fairy Meadows isn't as straightforward as it may seem. A jeep mafia, required security, and additional treks all swirl around when the topic comes up. Thankfully I've put in the hard yards to make things simpler for you! With our insider info you can forget all your worries and make sure you don't miss out on one of the most beautiful places not just in Pakistan, but the WORLD!
Ready? Let's dive in: here's everything you need to know about the magical Fairy Meadows Trek.

Unlock Our GREATEST Travel Secrets!
Sign up for our newsletter and get the best travel tips delivered right to your inbox.
The road snaked its way up the valley, a sheer drop on one side, a blue ribbon of water below. I fumbled with my camera, much to my new bodyguard's delight, and took a few snaps of the mighty mountains marching alongside us. Up ahead, in the distance, one defiant peak reigned supreme above all others.
"Nanga Parbat" my new friend offered up.

The ninth highest mountain in the world, it seemed to scrape the furthest grasps of the skies themselves, an impenetrable bastion of snow and ice and rock, a fortress fit for a god.
Behind us, another jeep of local Pakistani tourists, day-trippers, chugged its way along the bronze coloured trail, a mad-man clinging to the front like a crouching gymnast.
It seemed that I was not the only person looking to spend a night in the fairy meadows, one of Pakistan's best known adventure destinations. I dismounted and followed the police into the forests. I still had no idea what to expect.
I struggled onwards, the weight of my pack (why the hell had I bought my damn laptop!) weighing me down as I struggled through waist-deep snow, February is NOT the best time of year to visit the fairy meadows.
My stomach rumbled unhappily, I was, of course, aware of Delhi-Belly having been to India many times but it seemed that Islamabad-Belly was a thing as well. I moped along unhappily, unable to fully appreciate the stunning presence of the mountains, the cool crispness of the air, the startling radiance of the snow.
Ahead of me, my police escort waited patiently on a rock, a cigarette dangling from his lips, his AK cradled in his lap like a much loved pet.
In India and Pakistan, an older gentleman is often referred to as Baba, unsure how to ask my AK-wielding friend his name, I settled on this.
"Baba, Taliban here?" I asked, more curious than concerned.
"No Taliban" grinned my guardian angel, raising his rifle to his shoulder and miming shooting into the distance.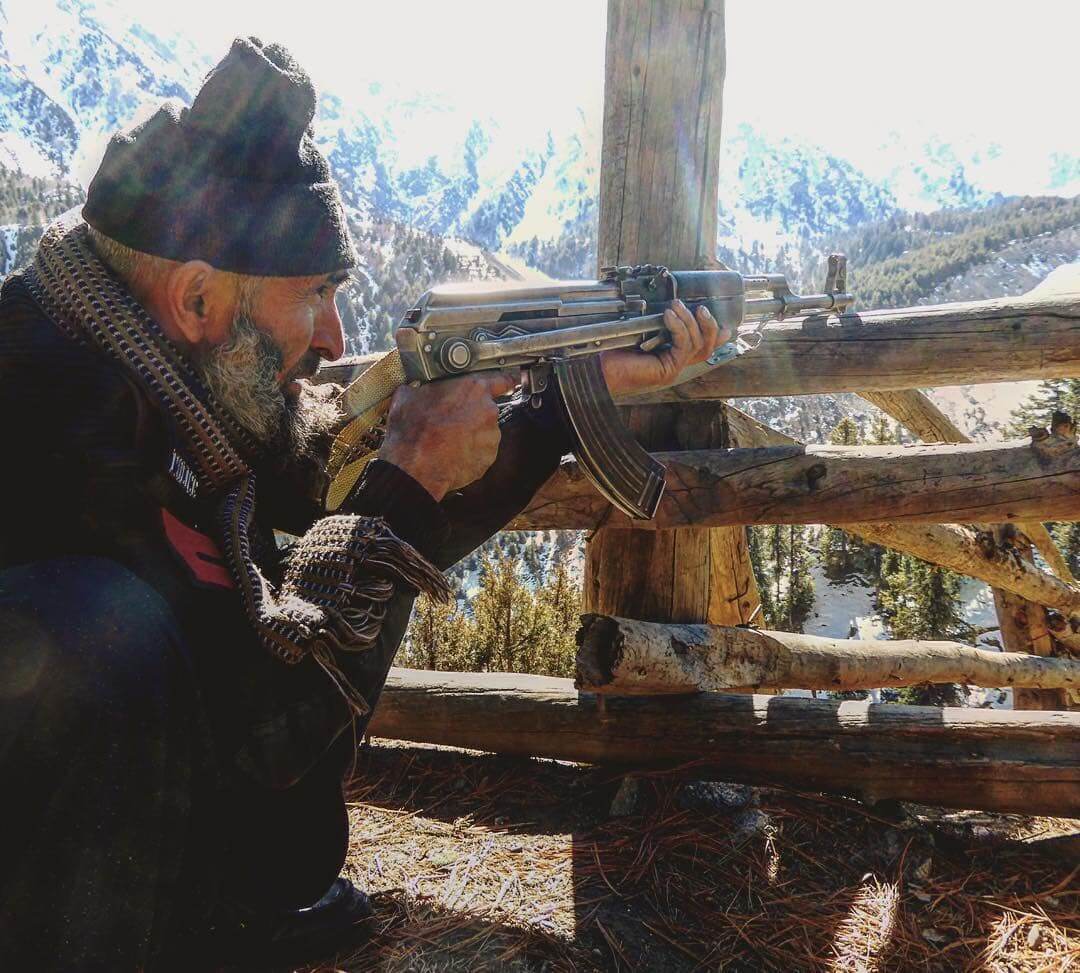 Baba, seeing that I was tired and a little unwell, passed me some sickly sweets and then kindly took my second backpack off me. This was a first for me.
I am very protective of my gear and take it as a slight upon my honour if anyone dares offer me help but, on this occasion, with the snow soaking through my shoes and socks and another round of explosive diarrhea ready to go, I relented.
Together, we moved further into the valley, climbing over fallen logs and wading through half-frozen streams until, finally, after a steep climb and much swearing, I reached my destination.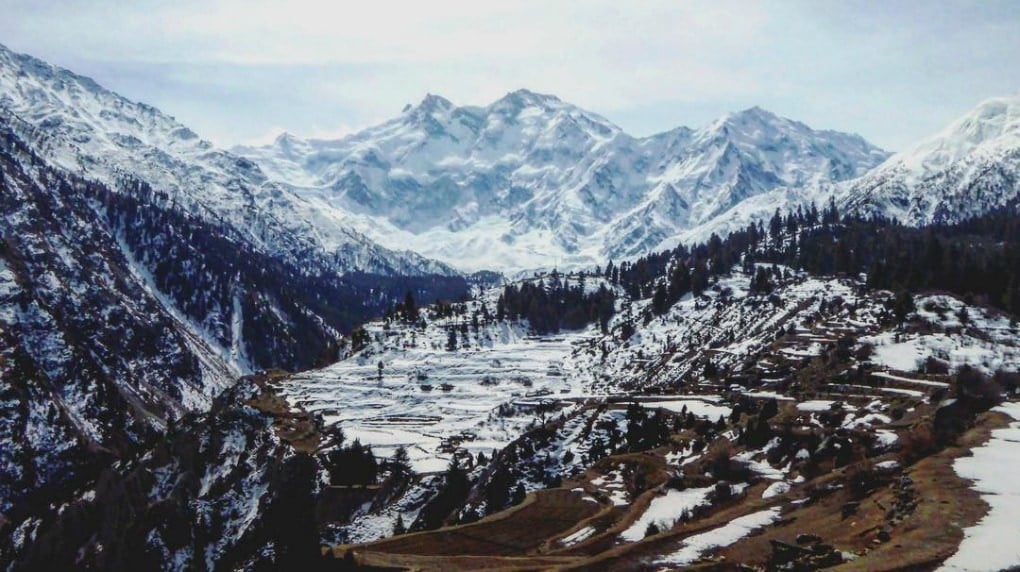 Ahead of me, stretching away in the distance, clean white carpets of untouched snow. Mighty peaks of blue and grey and silver and purple flinging themselves into the sky, blocking out the last of the sun and promising a radiant evening filled with stars.
Baba led me forwards to a small wooden hut, inside I was greeted by the owner of the hut who, having heard that a foreigner was coming, had opened up despite the season not starting for another six weeks.
I was instantly passed a cheeky smoke and a mug of hot chai and, collapsing into a heap on the floor, I finally got some rest.
I awoke the next day, the sun sliding in via the windows, under the door, through the cracks in the wood. Baba, wordlessly stoking the fire, looked at me with a smile and handed me a fresh paratha, still warm and a glass of chai.
"Baba, Aap ka naam kia Hai?" – Baba, what is your name.
He leapt into the air as if he had been electrocuted, shocked to find that I could suddenly speak Urdu – I had an app on my phone that was helping me out.
"Very good! Very good! My name Baba!" he replied, it seemed he knew a little English of his own.
I asked him again and received the same answer, it seemed he was happy with being called Baba after all.
With the help of my phone, I began to quiz Baba on his age, his family, his favourite food, how long he had been in the police.
We laughed, sharing a smoke as Mohammed joined us and poured me another glass of chai.
"Aap ka Shukria Bhai!" – Thank you very much, brother.
I quickly learnt that even if Baba and Mohammed could not understand my imperfect Urdu accent, they definitely understood the concept of fun. Baba, in particular, seemed to be especially fond of jokes.
Baba quickly assigned himself to be not just my protector but also my guide and, over the next three days, lead me deep into the surrounding mountains. We trekked through insane snow-banks, attempting to make it to Nanga Parbat basecamp despite the terrible conditions and only turning back when the snow reached our armpits.
Baba taught me a few phrases in Urdu and slowly but surely my Urdu began to get better.
In the afternoon, we attempted to dry our shoes on a small fire which was fine until we ran out of wood.
To my surprise, Baba leapt up and, grabbing an axe, took to the trees, climbing like a monkey, using the axe as an aid, pulling himself up ten meters above the ground and then, to my delight and horror, began hacking away at the very branches he was standing on.
Over the course of an hour, he harvested enough wood to fuel a hundred fires, all without actually cutting the tree down; I was impressed, I would hesitate to call this a sustainable practice as I am not an expert but it looked pretty nature-friendly to me!

Eventually, it was time to leave the fairy meadows and head back to the Karakoram Highway, next up, I planned to explore the mountains around Hunza – one could easily spend a lifetime trekking and adventuring here.
I parted ways with Baba, shaking his hand and promising to return in August when I hope to see a different, greener, side of The Fairy Meadows.
He grinned at me wordlessly, point blank refusing to take the 500 rupees I pushed into his hand and making sure I got on the right bus as I made my way towards Gilgit. The Pakistani people; they are always looking out for you.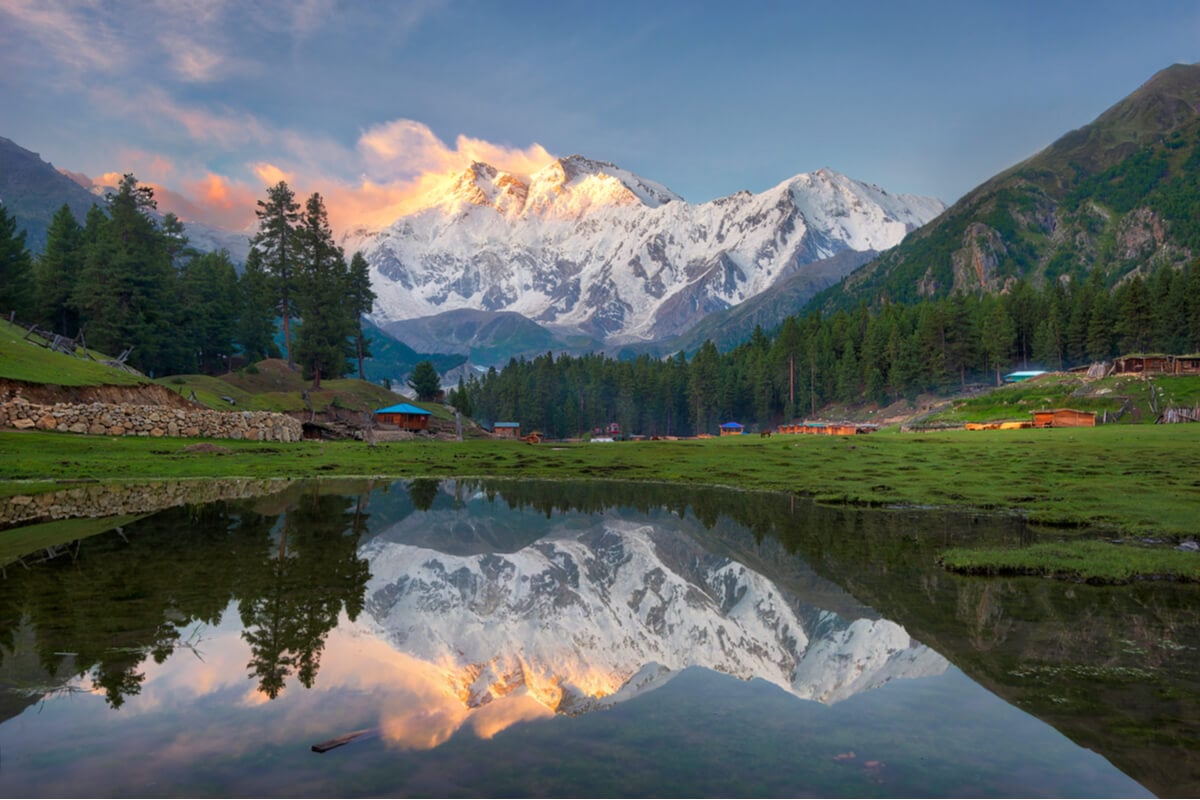 Trekking around the fairy meadows, and spending time with Baba, was a truly magical experience.
The Fairy Meadows is not only one of the most beautiful places in Pakistan, it's one of the most stunning places I have ever been. Be sure to visit this place if you're heading to Pakistan.
If you are lucky enough to be assigned Baba as your escort, be sure to tell him I say a hearty Salaam Alaikum!
"I'm not like the others", said this guidebook — and we have to agree.
484 pages with cities, towns, parks,
and ALL the out-of-the-way places you will WANT to know.
If you truly want to discover Pakistan, download this PDF.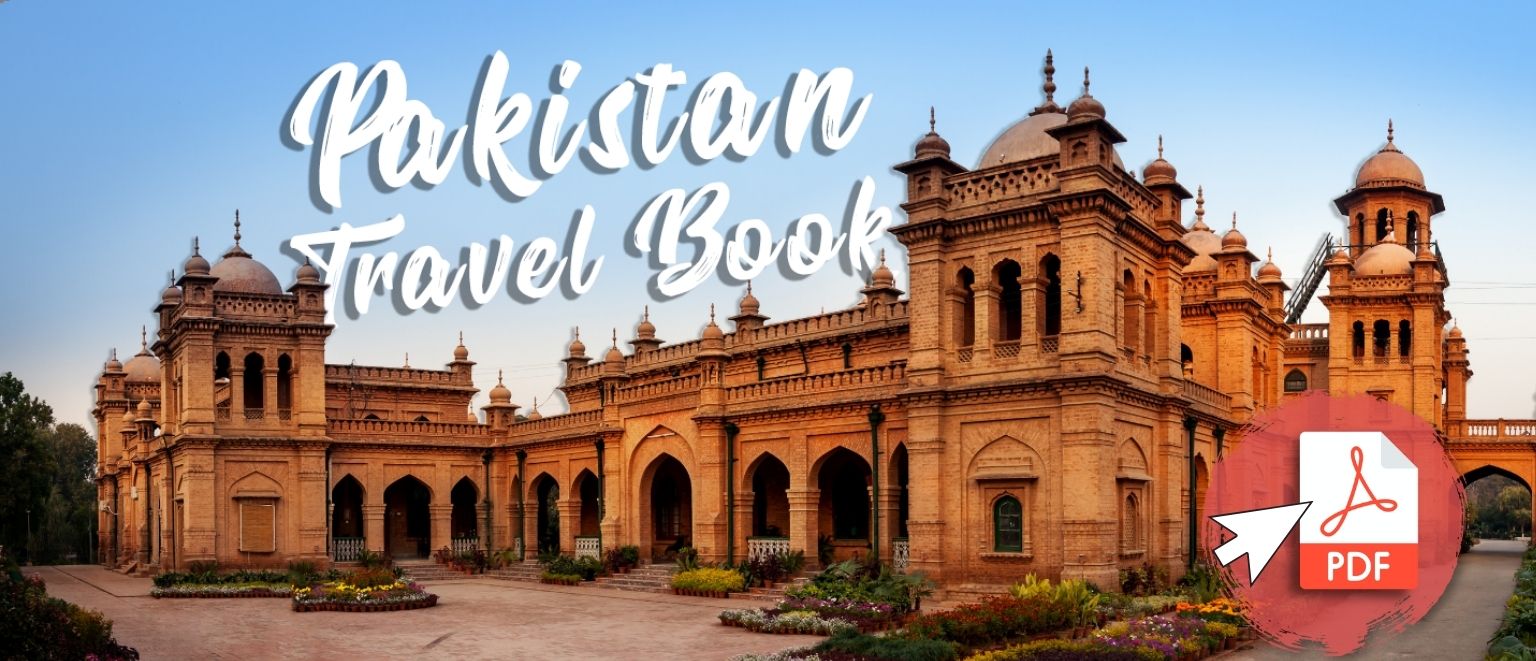 How to Get to The Fairy Meadows from Gilgit
Whilst it is possible to simply jump off at Raikot Bridge from the Rawalpindi to Gilgit bus, most backpackers opt to push on to Karimabad and Ghulkin and then loop back to Raikot Bridge (for onwards travel to The Fairy Meadows). The journey from Raikot to the Fairy Meadows is tiring so throwing it on top of an already long bus journey from Rawalpindi (or further) is not a great idea.
Finishing your Pakistan travels in The Fairy Meadows does make sense (unless you are looping round to Kalash or crossing the border to China) as it's on the road back to Islamabad and a sure way to end your trip on a real highlight. The Fairy Meadows are simply magical.
Many backpackers will be coming from Gilgit. You can catch a minibus heading to Chilas from Gilgit for around 200 rupees, just say in advance that you want to get off at Raikot Bridge. The minibuses seem to leave one every hour, timetables vary based on the time of year, from around 9am from Gilgit's general bus station (which is at the top of town) near the massive arch next to the military base as you enter Gilgit.
The bus ride will take between one and a half and two hours, depending on if there have been any landslides. I've done this trip four times and there was a large landslide on one occasion just before Raikot Bridge, this delayed us significantly.
From Raikot Bridge to Fairy Point
When you arrive in Raikot, the police will probably want to record your details. You may receive your escort at Raikot Bridge or you may meet your police escort once you have braved the road to Fairy Point, I've experienced both.
The ride to Fairy Point costs 6,500 Rupees and this is non-negotiable. The trip is two way and you need to state in advance when you want to return – However if you give enough notice you can change this later. Note down your driver's name, licence plate number and phone number (if he has a phone). If you decide to change your pickup time but are unable to get in touch with your driver, you will have to pay twice.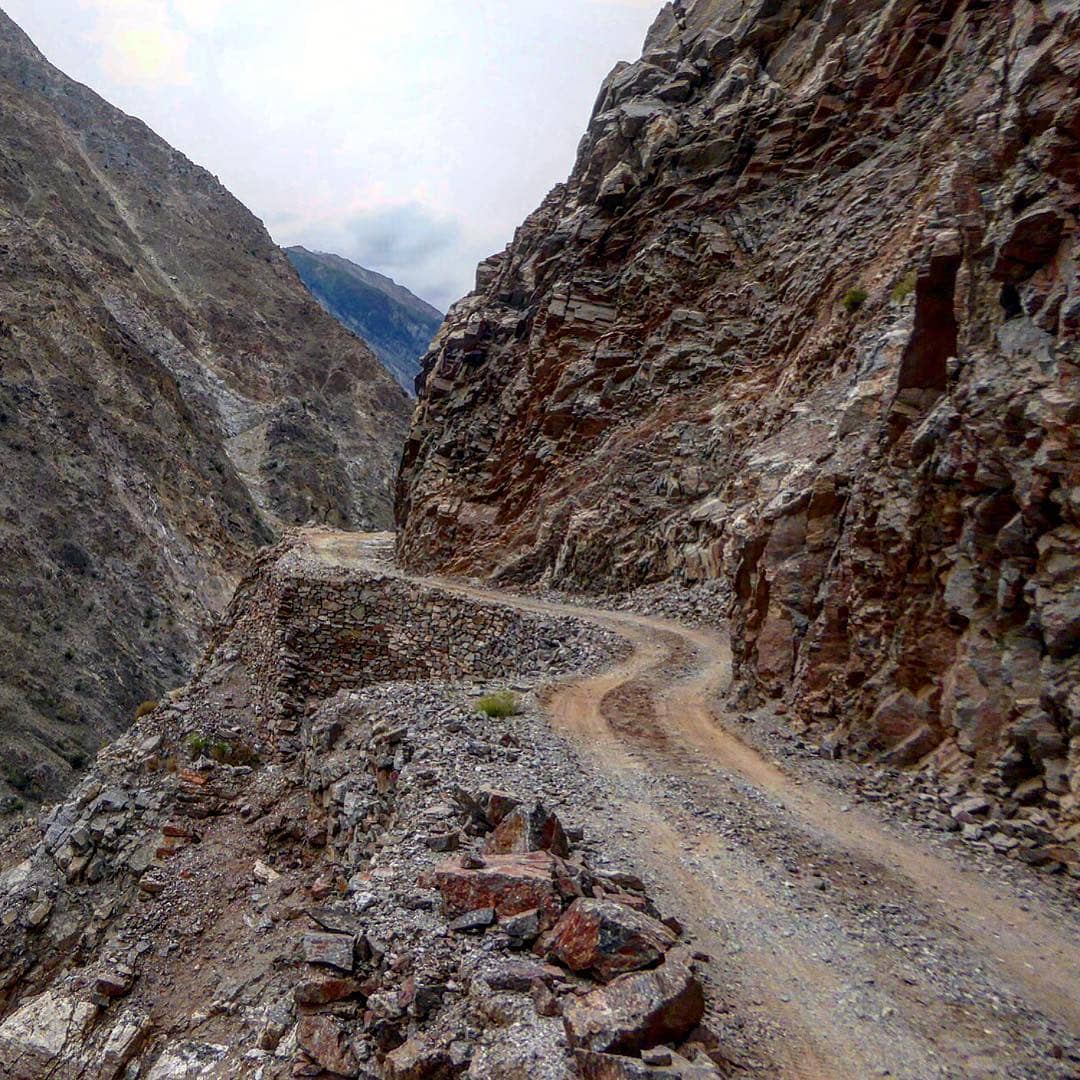 You can wait around and try to share the jeep with others to split the cost, the jeep drivers will try to convince you not to and will insist that foreigners and Pakistanis are not allowed to share. I have succeeded on all occasions to go with Pakistani tourists, thus splitting the fee however it was a long and drawn out procedure and I do not know if it will work every time – it really depends which jeep drivers are down there. The jeep drivers don't give a shit that you are a foreign traveller – which is rare in Pakistan, most Pakistanis love foreigners and can't do enough to make your trip more awesome.
Trekking from Fairy Point to The Fairy Meadows
At Fairy Point, you can begin your trek! If you are unfit, it's possible to hire a donkey to carry you or your luggage. I strongly discourage anybody from riding a donkey up to The Fairy Meadows – man up and give these poor animals a break. The trek can be done in ninety minutes, apparently, but a time of three to five hours is more normal. It took me just under three hours whilst trekking in fair conditions in September. In February, whilst trekking to The Fairy Meadows through deep snow, it took four and a half hours and was exhausting.
The Fairy Meadows is officially closed at this time and when I got up there, it was just myself, my amigo and two Pakistani policemen. A Lahori friend had called ahead and convinced Gul Mohammed at The Greenland Hotel to open up specially for us; it was a truly magical experience being up there amongst so much snow.
Where to Stay in The Fairy Meadows
If you have a tent, you can pitch up but good luck getting away without paying somebody something, the locals at The Fairy Meadows are keen to make money out of visitors. A simple meal up here costs at least 500 rupees, it's probably the most expensive place in Pakistan so it's well worth stocking up on snacks, bringing chlorine tablets for your drinking water and, if you have a stove, bringing your own food to cook.
I recommend staying at The Greenland Hotel (it's not a hotel – it's a series of wooden cabins) – it has the best views out of any of the accommodation options up there. A two person cabin will set you back 2000 rupees, there is, however, a massive cabin which you can fit up to twelve people in and you can get a good deal on that. Haggle hard and try to get a better deal – The Fairy Meadows is, unfortunately, overpriced but you can camp out for a pitch fee of 500-1000 rupees if you bring your own backpacking tent.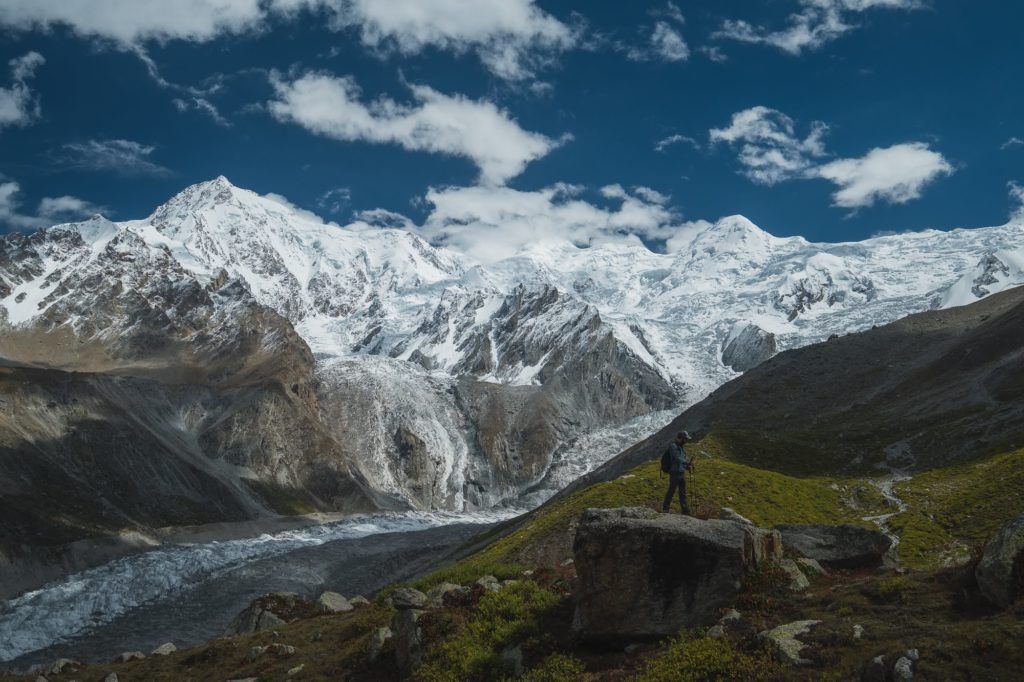 For more info on Pakistan, be sure to check out my Backpacking Pakistan travel guide…
Still not convinced? Read up on ten reasons you should travel to Pakistan!
A huge thank you to uTalk Go for sponsoring my adventures. I am proud to partner with such an ethically sound company and I am excited to have the opportunity to chat to locals all over the world. If you are hitting the road and you want to break down barriers, learn the local lingo and make new friends, check out the free app today. It's a hell of a lot better than a phrasebook…
---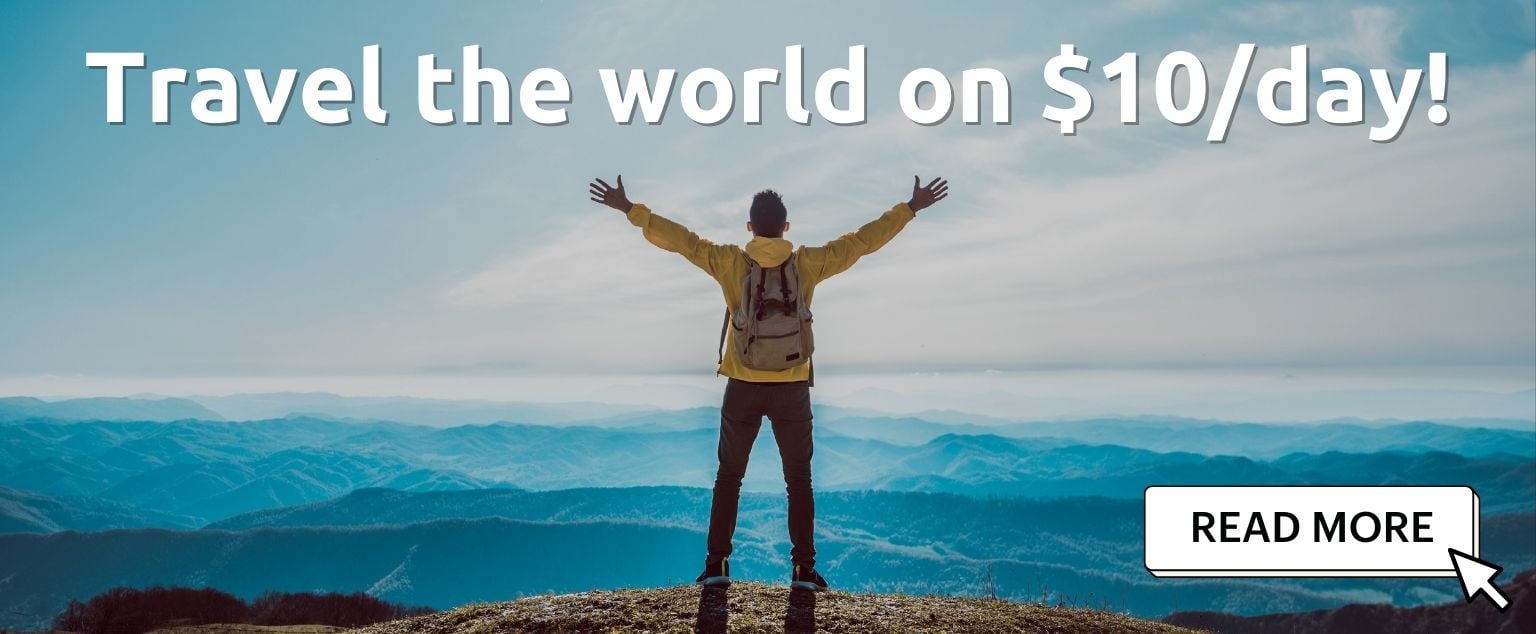 And for transparency's sake, please know that some of the links in our content are affiliate links. That means that if you book your accommodation, buy your gear, or sort your insurance through our link, we earn a small commission (at no extra cost to you). That said, we only link to the gear we trust and never recommend services we don't believe are up to scratch. Again, thank you!