Ahhh Pakistan, you will forever hold a special place in my heart…
I first visited Pakistan in 2015 and in 2016 I solo-founded a tour company leading expeditions into this amazing country. I led the first expedition to Pakistan in 2017 and I have been to Pakistan six times over the last few years. I take great pride in my part of opening up Pakistan to the world, promoting this very misunderstood country at a time where that promotion was not often positively received.
I am no longer leading expeditions to Pakistan but I am still just as passionate about promoting this wonderful land and so, I am delighted to share with you… My four hand-picked choices for incredible leaders to take you around my favourite country in the world 🙂
I know Pakistan and, as far as I know, I was the first blogger to bring group tours to the country. I am proud of my part in opening up Pakistan to the world and I am stoked to see worthy and passionate adventurers continuing the good work…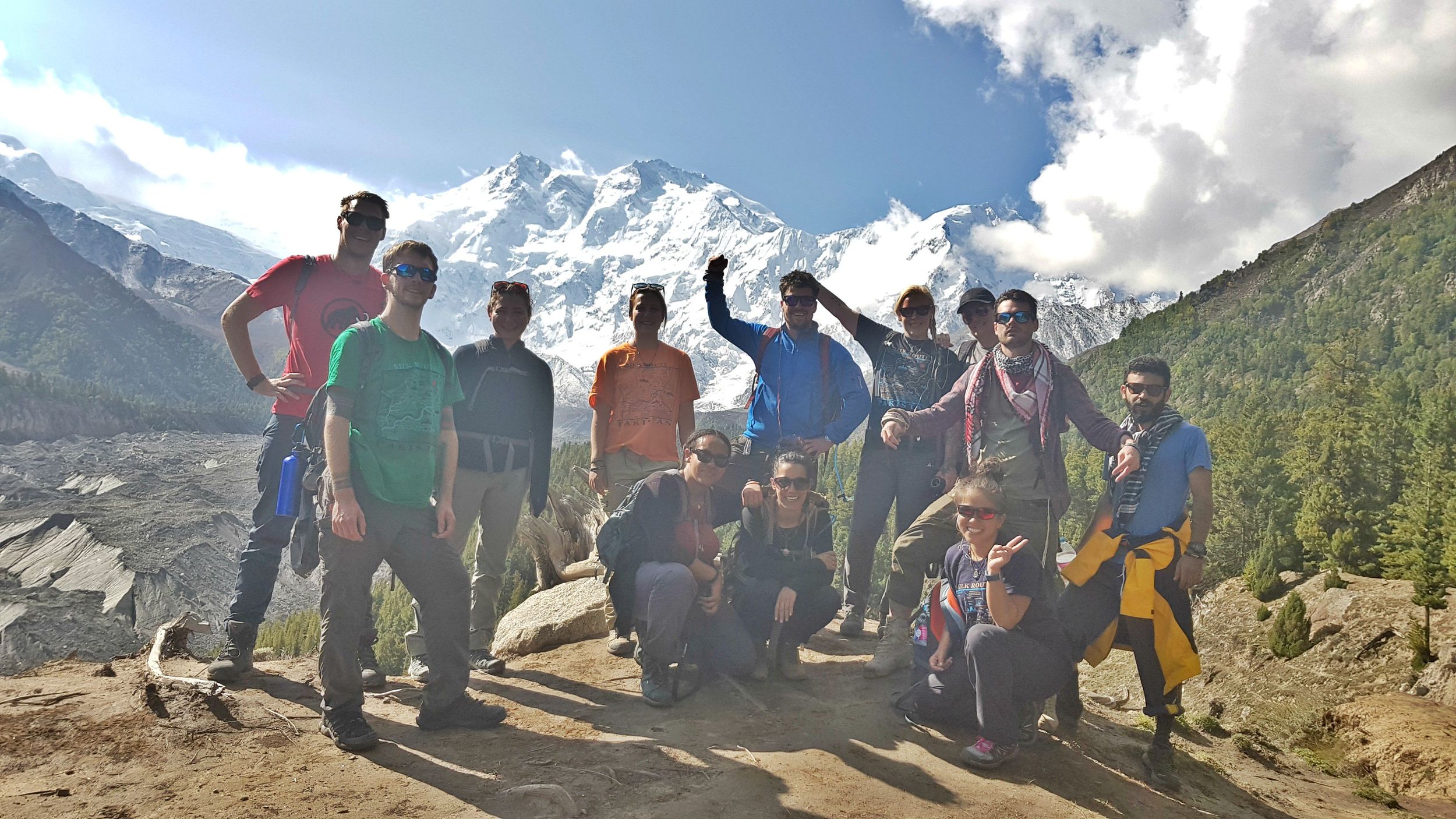 Do You Want to Travel FOREVER??
Pop your email in below to get a FREE copy of 'How to Travel the World on $10 a Day!'.
Quick Answer: These Are the 4 Best Pakistan Adventure Tours
Best Northern Pakistan Tour
Best Northern Pakistan Tour
Hunza Valley + Chitral Women's Tour by Intentional Detours
Price > $2200
Trip length > 16 days
Start/End > Islamabad/Islamabad
Accommodation > Hotels/Homestays/Guesthouses
Highlights > Offbeat Hunza Valley, Upper Chitral, Ghizer Valley
Best Co-Ed Pakistan Tour
Best Co-Ed Pakistan Tour
Northern Pakistan Tour by Against The Compass
Price > $3072
Trip length > 14 days
Start/End > Islamabad/Islamabad
Accommodation > Hotels
Highlights > Hunza Valley, Nanga Parbat Base Camp, Astore Valley
Best Pakistan Women's Tours
Best Pakistan Women's Tours
Women's Tours by Lost With Purpose
Price > $2750
Trip length > 20 days
Start/End > Islamabad/Lahore
Accommodation > Hotels/Camping/Homes
Highlights > Yasin Valley, Nanga Parbat Rupal Face, Hunza Valley, Lahore
Best Pakistan Women's Tours
Best Pakistan Women's Tours
Biking Tours by Lost With Purpose
Price > $2350
Trip length > 14 days
Start/End > Islamabad/Islamabad
Accommodation > Hotels
Highlights > Ishkoman Valley, Hunza Valley, Chitral
Best Pakistan Bike Tours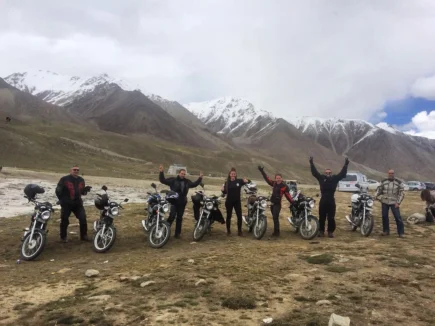 Best Pakistan Bike Tours
Pure Pakistan by Karakoram Bikers
Price > $3282
Trip length > 19 days
Start/End > Islamabad/Islamabad
Accommodation > Hotels
Highlights > Hunza Valley, Skardu, Deosai Plains
Why THESE Pakistan Adventure Tours?
In the past few years since I ran my first tour to magical Pakistan, foreign tourism to Pakistan has absolutely exploded, with many people choosing to travel with a tour group.
While this is great in some aspects, it's also, to be frank, cheapened Pakistan travel as the tour space is now VERY full and, frankly, some people who are operating tours to Pakistan should not be.
I know of a few instances where influencers who have NEVER stepped foot in the country are bringing groups with them on their first time-visit, which in my view is undeniably irresponsible and is not going to lead to the kind of depth of experience that one can have by traveling with somebody who really knows the country well.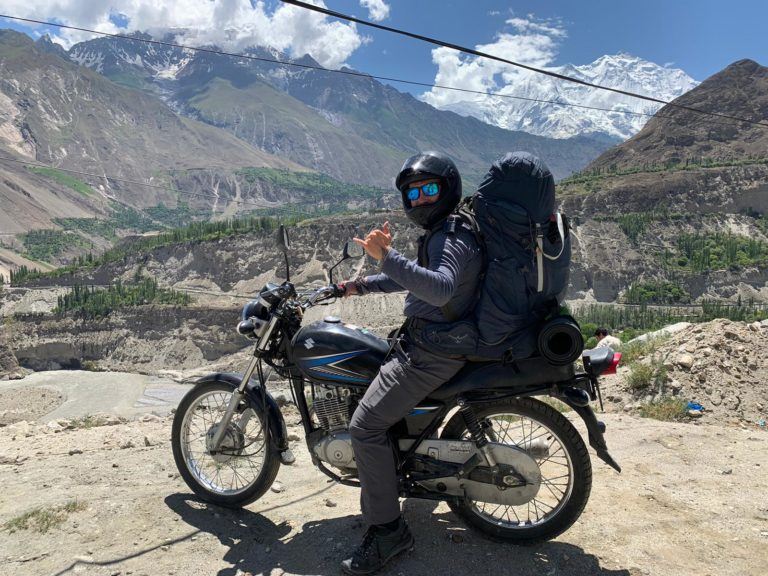 While Pakistan is safe even for independent travel, If I WAS opting to go on a guided tour, I would want to feel confident that my tour guide knows their shit. I'd want a guide that could really improve my experience and make it better because of unique knowledge, experience and connections within the country.
Diving in, here are just a few things that set the four operators I am recommending apart from the rest…
Prior Pakistan Travel Experience
Every single one of our epic tour leaders has spent a SIGNIFICANT amount of time exploring Pakistan independently. We're talking real budget backpacking, hitchhiking and motorbiking to some of the least visited spots in the country, AND a whole host of mountain adventures under their belt.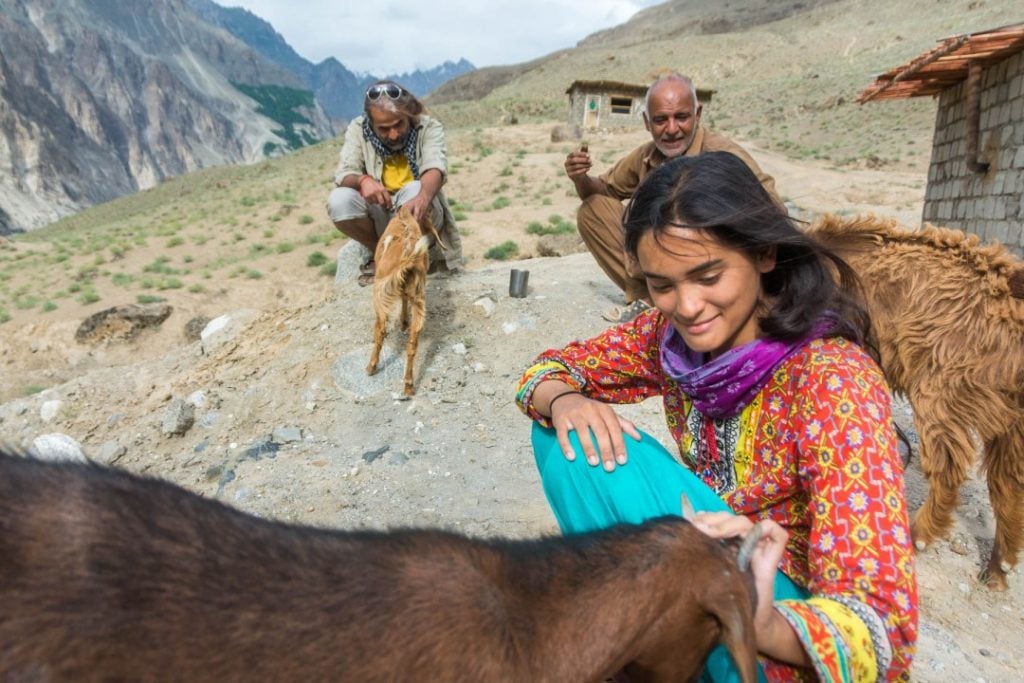 More importantly though, what sets the folks I am recommending apart from some other folks who really don't care about Pakistan all that much is that have collectively spent years travelling through these lands on their own, for the pure love of Pakistan travel. Some of them (Samantha and Alex) speak Urdu, and all have extensive local contacts you can only garner from some serious time spent in the country.
Immersive Itineraries
Most Pakistan tour itineraries rarely careen off the beaten path. To be fair, it's a fucking great path which I helped beat myself but Pakistan has more to offer than the classic; Fairy Meadows, the parts of Hunza that lie along the Karakoram Highway, Lahore.
Such tours these days can feel a bit less authentic as these areas have now been seeing tourists in significant numbers for a few years. With a bit more effort, or the help of an expert tour guide, one can still pretty easily get off the beaten path to explore parts of the country that are still relatively untouched.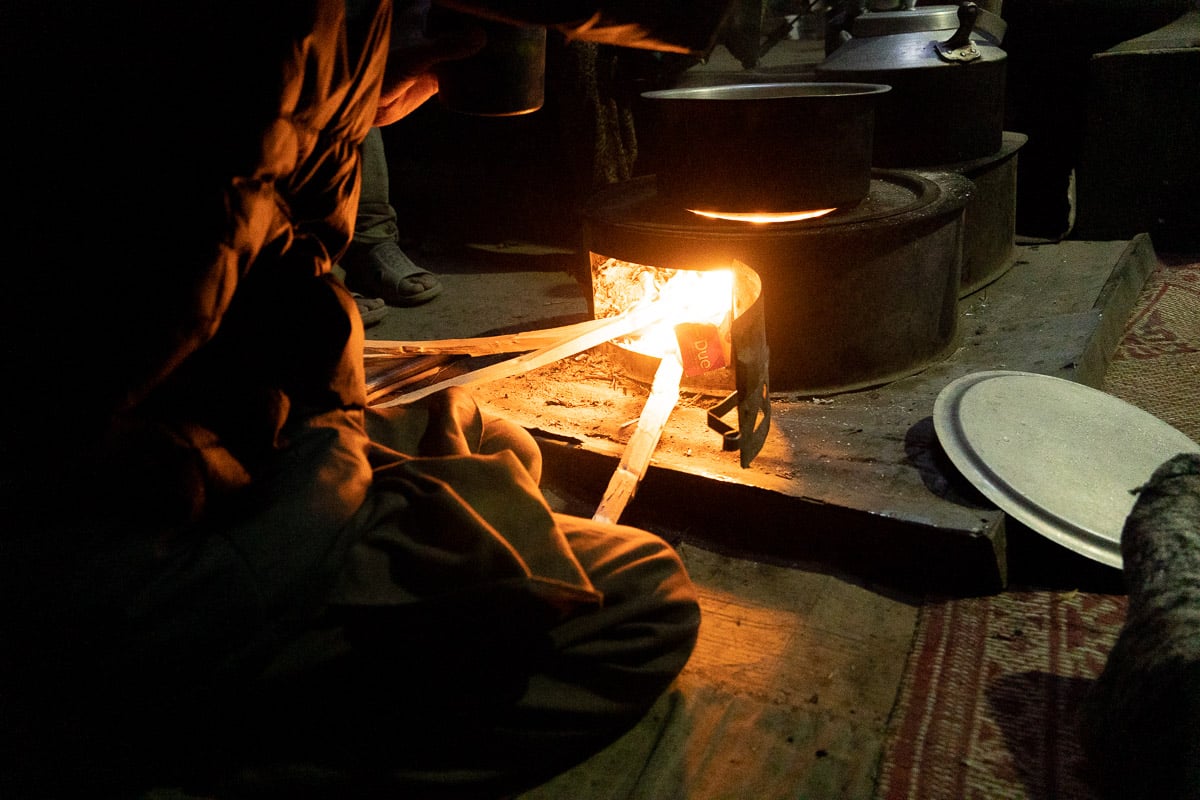 By going with one of my buddies though you'll see a totally different side to the country and explore snazzy locales, hidden hideaways, and genuine experiences that will make you feel more like you're backpacking Pakistan with a group of buddies, rather than being led around on a bus-tour.
You'll hike, camp, and even spend some of your nights in cozy traditional homes sharing laughs and making memories around an old-school fireplace. These are tours by adventurers, for adventurers through and through and I've been careful about who I do and don't recommend for your tour guides; choosing folks I know and trust to put your experience above making money.
Connections
Pakistan is a country that lives and breathes on connections, and as we all know, real connections cannot be built in a day. These four tour leaders have extensive on-the-ground experience which has allowed them to build enduring local relationships. You'll see this in the itineraries, and in how they handle things on the fly.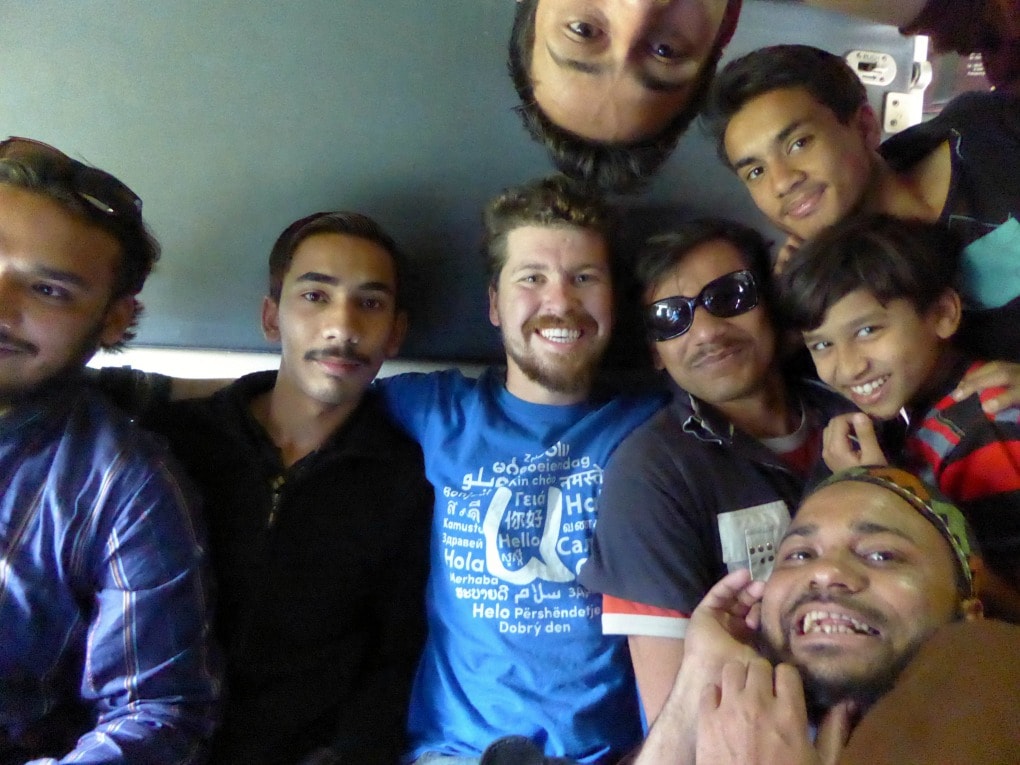 As mentioned, both Samantha, Alex and the Karakoram Biker founders also speak Urdu – though this isn't necessary for you as a tourist, it can make a big difference in daily logistics from an operator's perspective.
Alex, Joan and Lizzy were all travelling in Pakistan by early 2016. Samantha has more than made up for it with spending the last two years in the country, plus a cheeky 4-month stint back in 2019. You want somebody who really has traveled extensively BECAUSE they actually love the country, rather than because they are trying to extract money or Instagram followers out of it.
"I'm not like the others", said this guidebook — and we have to agree.
484 pages with cities, towns, parks,
and ALL the out-of-the-way places you will WANT to know.
If you truly want to discover Pakistan, download this PDF.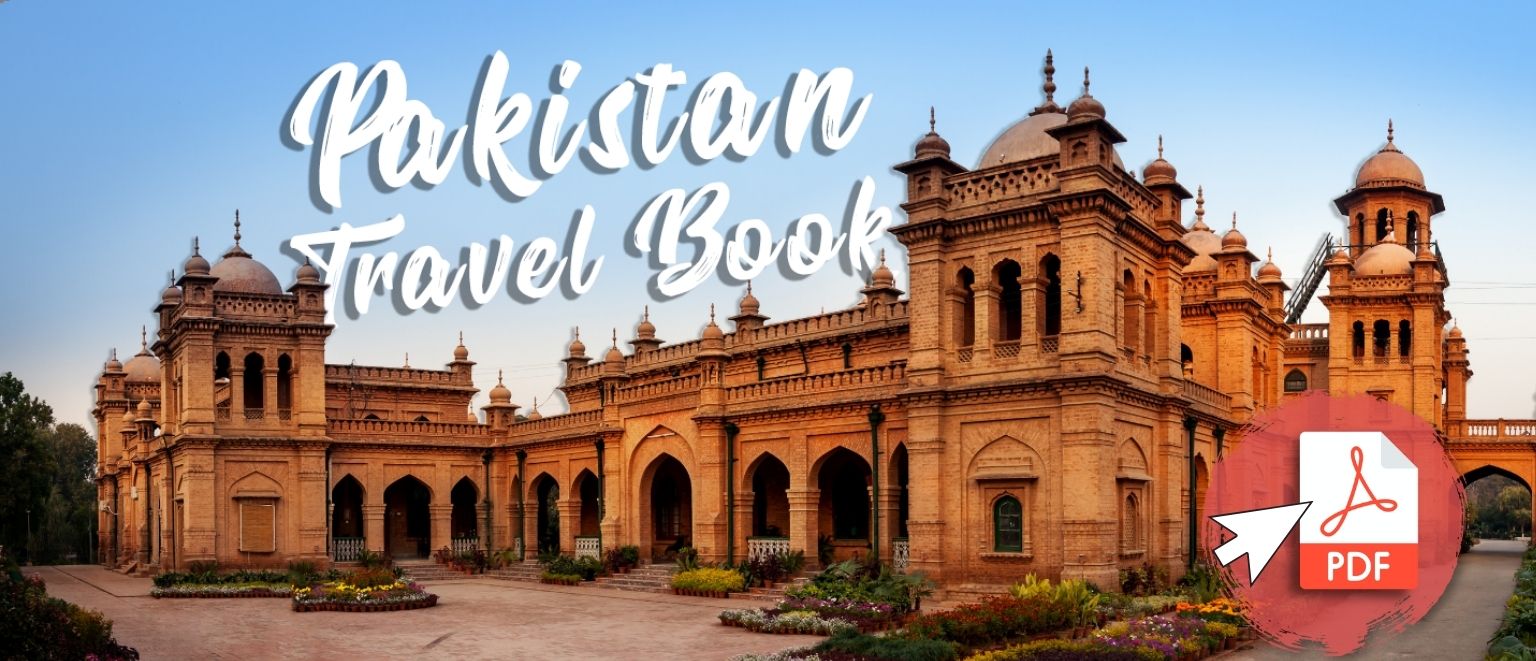 Pakistan Adventure Tours Breakdown
Thinking about a journey to the most underrated country in the world but aren't sure where to begin? Let's have a look into the most epic Pakistan adventure tours on the market:
#1 Hunza Valley + Chitral Women's Tour by Intentional Detours
Price: $2200
Trip length: 16 days
Start/End: Islamabad/Islamabad
Accommodation: Hotels/Homestays/Guesthouses
Highlights: Offbeat Hunza Valley, Upper Chitral, Ghizer Valley
Why choose THIS Pakistan adventure tour?
Samantha literally lives in Pakistan. I met her two years ago at the guesthouse I had helped fund, we hiked together, we smoked together, we hung out… I went back to Bali, she stayed in Pakistan and spent the next two years exploring and learning the lingo.
Absolutely no backpacker (except locals themselves) knows more about the Hunza Valley than she does, as it's specifically a village of Central Hunza that she now calls home. As such, you can expect a seriously local and certifiably unique adventure that will bring you a mountain experience like no other.
But that's not all- Intentional Detour's Pakistan's women tour also coasts through Upper Chitral, a fantastical hamlet of the Hindu Kush that 9/10 foreigners ignore. It's a truly special place to get off the beaten path.
Samantha's tour begins and ends in Islamabad, and will take you along on some of the most stunning road trips in Pakistan. Your first main stop after coming up the 3000+ meter Babusar Pass will be Hunza in Gilgit Baltistan, where you'll really get a heavy dose of local life thanks to her unparalleled connections in the region. The tour includes time spent in two side valleys of Hunza that other companies simply aren't visiting.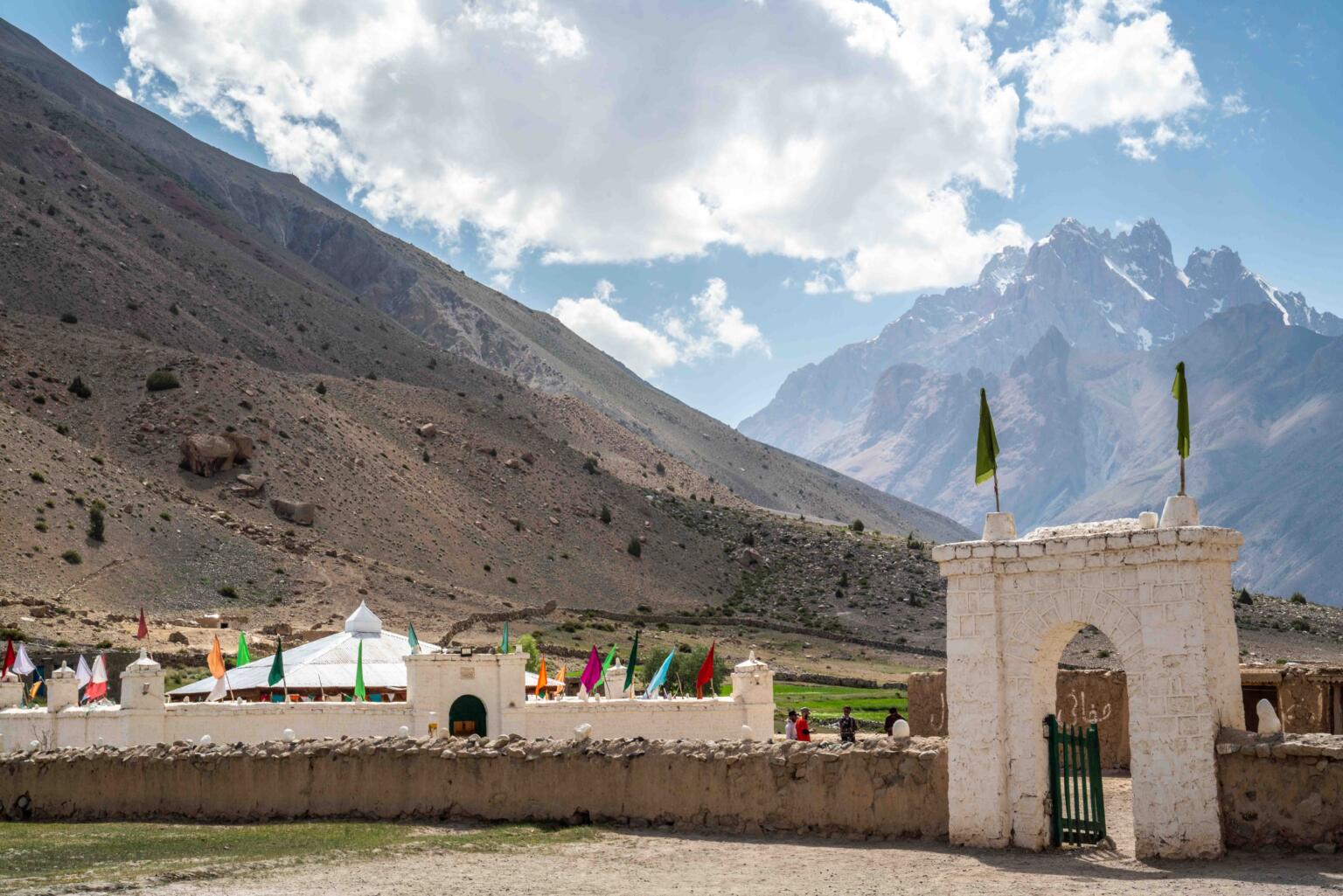 You'll then move along over the exquisite Gilgit-Shandur Road to Upper Chitral, which also surpasses 3000 meters. Samantha has visited every single destination herself, including all chosen hotels and local homestays.
As Hunza and all of Gilgit Baltistan are indigenous lands, this tour also makes a pointed and conscious effort to ONLY support 100% locally owned businesses in the region.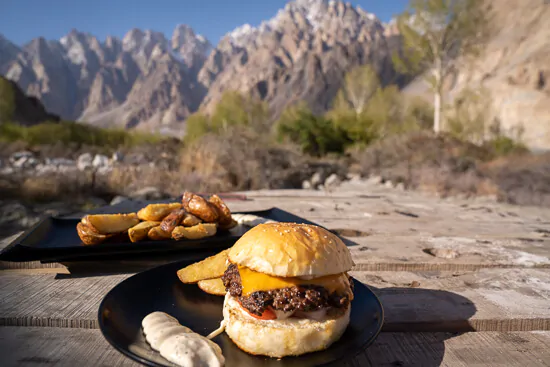 So you can rest assured that your money is being well-placed whereas sadly many tour operators to Pakistan pretty much book everything through travel agents in Lahore and not enough of the money makes its way into local hands.
DISCOUNT: Also, to further entice you, TBB readers can get a 5% discount on the tour by entering the code "TBB" on the sign up form.
Who is Intentional Detours?
Samantha is my buddy, through and through, she's an impressive fucking lady and she has the coveted Will seal of approval. I vouch for her, she knows her stuff and, more importantly, she is a good and kind human.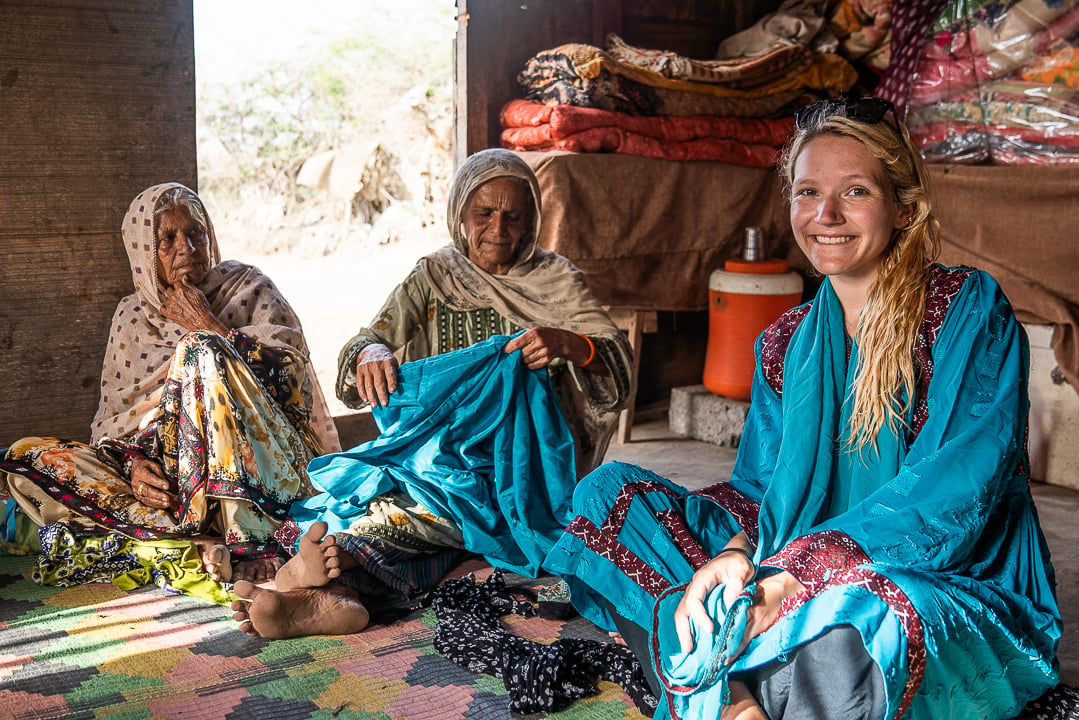 An intrepid traveller who set out to backpack full-time in 2019, Samantha has visited virtually every corner of Pakistan. This includes the Neelum and Broghil Valleys, the former of which only a small handful of foreigners have ever seen as it involves complicated permits and permissions which, thanks to her Urdu and connections, Samantha managed to arrange.
Samantha has now collectively spent 28+ months living and journeying about the country, and even speaks Urdu, which is Pakistan's national language. Most other foreign tour guides don't speak fluent Urdu.
You can find her on her blog, Youtube and Instagram which all feature an array of fantastic content about her life in Pakistan.
#2 Northern Pakistan Tour by Against The Compass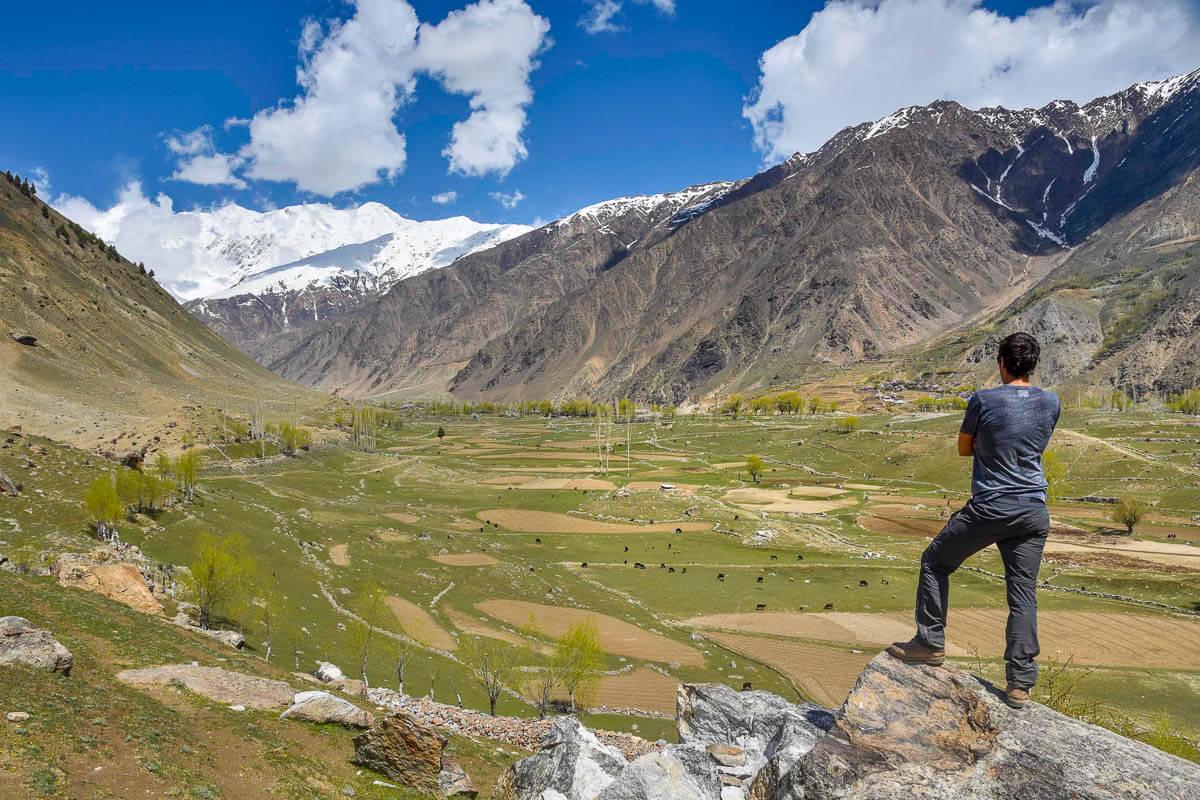 Price: $3072
Trip length: 14 days
Start/End: Islamabad/Islamabad
Accommodation: Hotels
Highlights: Hunza Valley, Nanga Parbat Base Camp, Astore Valley
Why choose THIS Pakistan adventure tour?
With Against the Compass, you'll be taken care of by true professionals who know how to run an expedition. Joan runs and organizes more tours to more far-flung lands than anyone else on this list, and his experience will shine through as he starts off his Pakistan group expeditions in 2023. Joan has traveled extensively in Pakistan and first rocked up in 2016 (I think).
In just two weeks, you'll get to visit the highlights of the Hunza Valley and also get to know Astore, one of Joan's favourite places in Pakistan and a place he has some unique contacts. The journey will both start and end in Islamabad, with the final hurrah of the trip being an epic trek to Nanga Parbat Basecamp, Rupal Face that's more off-beaten path than the more famous face on the Fairy Meadows side.
You'll stay in tried and tested hotels throughout, and overall a high standard of comfort while still getting off the typical tourist trail as you learn about Pakistan through experience.
DISCOUNT: TBB readers are also in for a cheeky discount, just enter the code TBB when checking out with Joan.
Who is Against The Compass?
Joan Torres quit a corporate career and started travelling the world full time in 2016. From the beginning, he always sought out some truly epic and unvisited destinations – from Mali to Yemen, he's been to every country your government warns you about.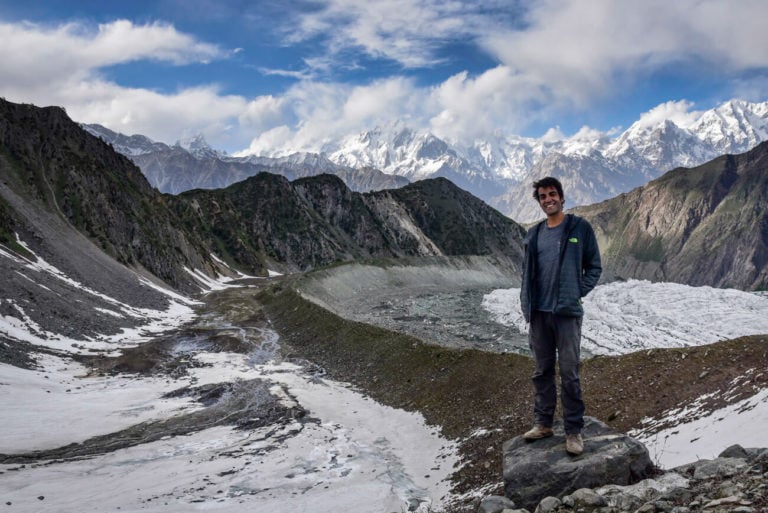 His travel blog, Against the Compass, quickly rose to success as he published more and more content on the world's less-visited locales. I have a lot of respect for Joan and his blogging style. A few years ago, Joan registered his own tour company, Against the Compass Expeditions, and has since gained unparalleled experience in bringing travellers to difficult destinations. I'm a big fan of Joan, we've been in touch many years and more recently got drunk together in Barcelona. He knows his shit and his passion shines through.
#3 Women's and Biking Tours by Lost With Purpose
Biking Off The Beaten Path
Price: $2750
Trip length: 20 days
Start/End: Islamabad/Lahore
Accommodation: Hotels/Camping/Homes
Highlights: Yasin Valley, Nanga Parbat Rupal Face, Hunza Valley, Lahore
Price: $2350
Trip length: 14 days
Start/End: Islamabad/Islamabad
Accommodation: Hotels
Highlights: Ishkoman Valley, Hunza Valley, Chitral
Why choose THIS Pakistan adventure tour?
Lost With Purpose runs two different twos to Pakistan – one for bikers (open to all) and the other specifically for female travelers. Her Pakistan women's tour will ensure you get a fantastic taste of everything North Pakistan has to offer. From the less-visited Yasin Valley to the "other" Nanga Parbat Basecamp, the tour highlights places that most tourists don't go and features a mix of hotel and homestay experiences.
Alex's tour partner, Aneeqa, is a female Pakistani traveller who runs her own licensed company as well. In a country as patriarchal as Pakistan, it's bloody awesome to see two bad-ass, independent women partnered like this. You'll even get to do a few epic treks, like Rakaposhi Basecamp and Nanga Parbat – Rupal Face, too.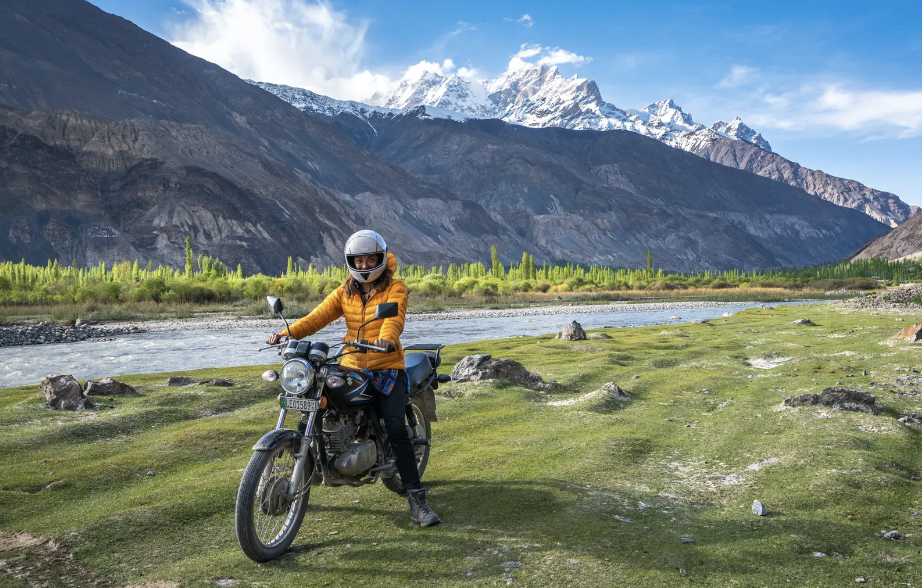 As far as motorbiking goes, Alex also runs several tours that wind through a mind-blowing loop of the Karakoram Highway and onward to the stunning Gilgit-Shandur Road that connects to Chitral. This tour is an ideal introduction to the mountains of Pakistan, as you'll get to see a ton of major mountain sites fairly quickly.
Who is Lost With Purpose?
A fierce solo female adventurer and riveting storyteller, Alex Reynolds has been on the road full-time since 2016 and honestly, Alex is fucking awesome. She's spent years dirt-bagging around South Asia, and like myself, quickly found herself enthralled by Pakistan.
Her travel blog Lost With Purpose features some of the best writing in the industry – you'd be hard-pressed to find travel guides as honest and thorough as hers. I've shared many a hilarious WhatsApp message with Alex and, again, I vouch for her, she is an awesome person who truly cares about the personal development opportunities afforded by raw and rugged travel.
Alex not only travels solo – she does so on her motorbike, which led to her adding motorbike tours to her yearly lineup. In addition to getting lost all over Pakistan, India and Bangladesh, Alex has also gotten well off the beaten path in the likes of Tajikistan, Iran, and Iraq. I have an adventure crush on her.
Is This the Best Backpack EVER???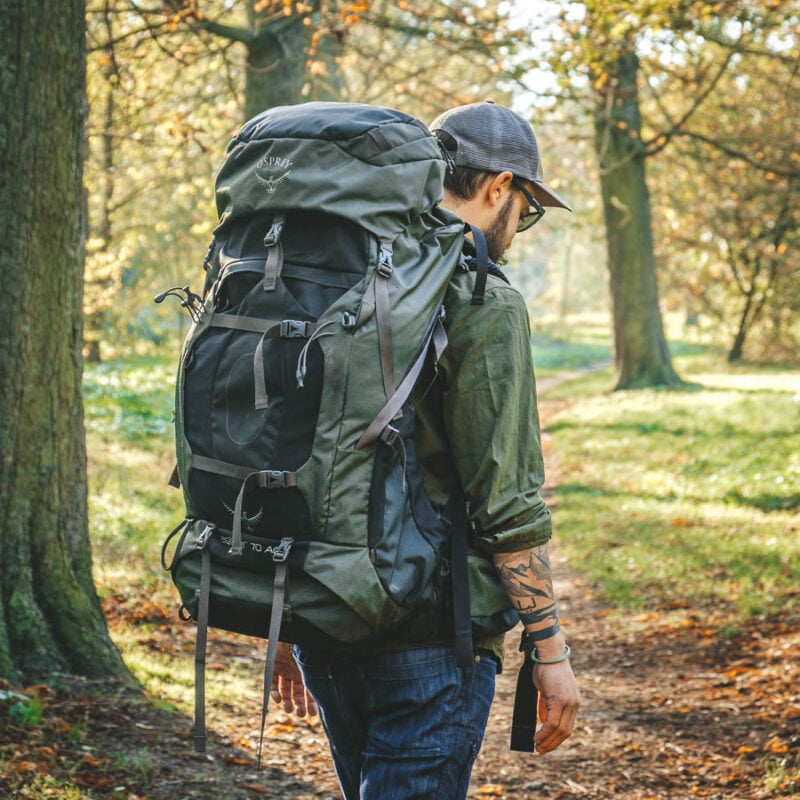 #4 Best Motorbike Tour in Pakistan – Pure Pakistan by Karakoram Bikers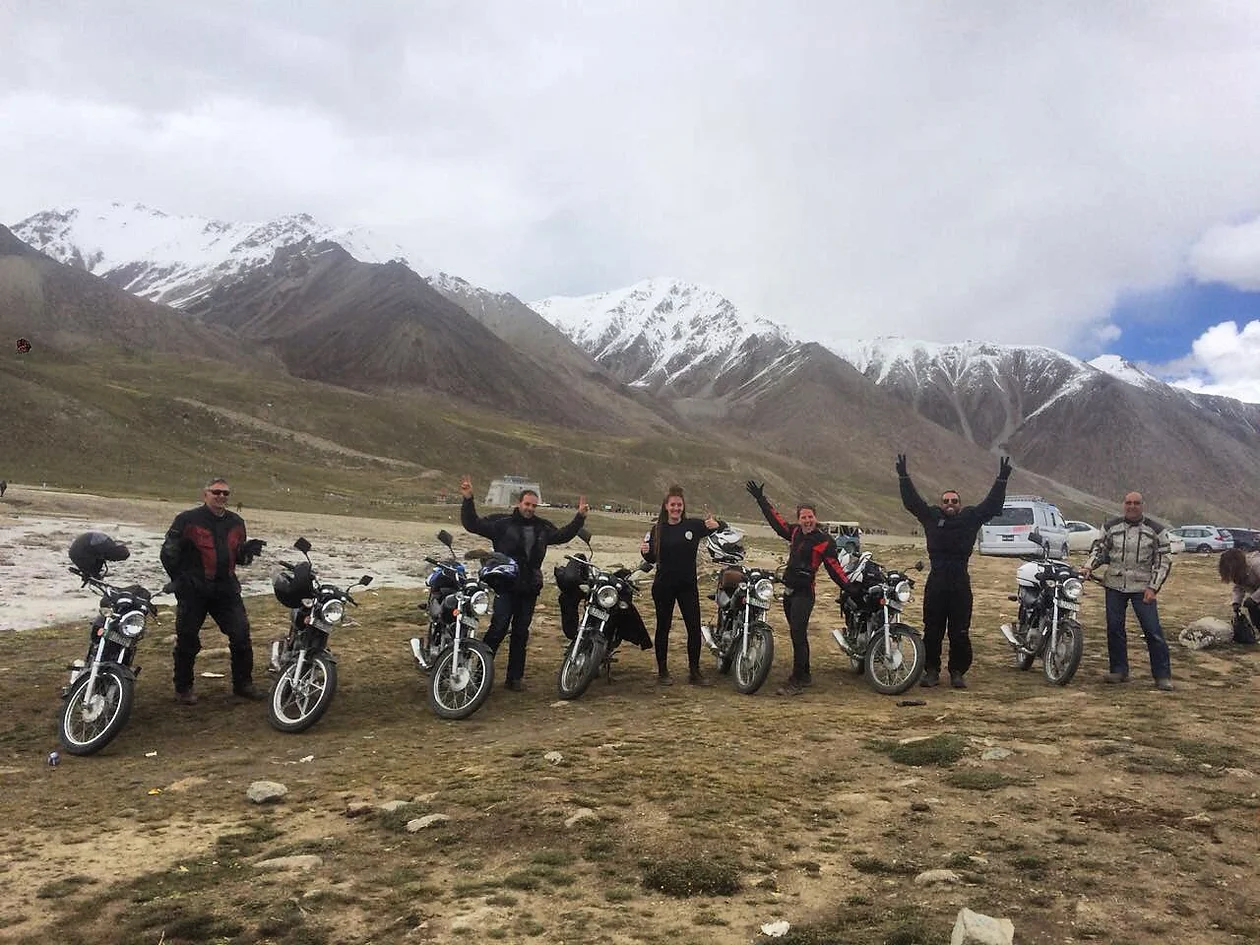 Price: $3282
Trip length: 19 days
Start/End: Islamabad/Islamabad
Accommodation: Hotels
Highlights: Hunza Valley, Skardu, Deosai Plains
Why should you choose this Northern Pakistan tour package?
This is the ultimate motorbike tour of Pakistan! It combines two of Karakoram Bikers' top itineraries – Hunza and Skardu – into one epic trip across nearly every paved surface in Gilgit-Baltistan. If you want to experience one of the best road trips in the world, then this Northern Pakistan tour package is for you.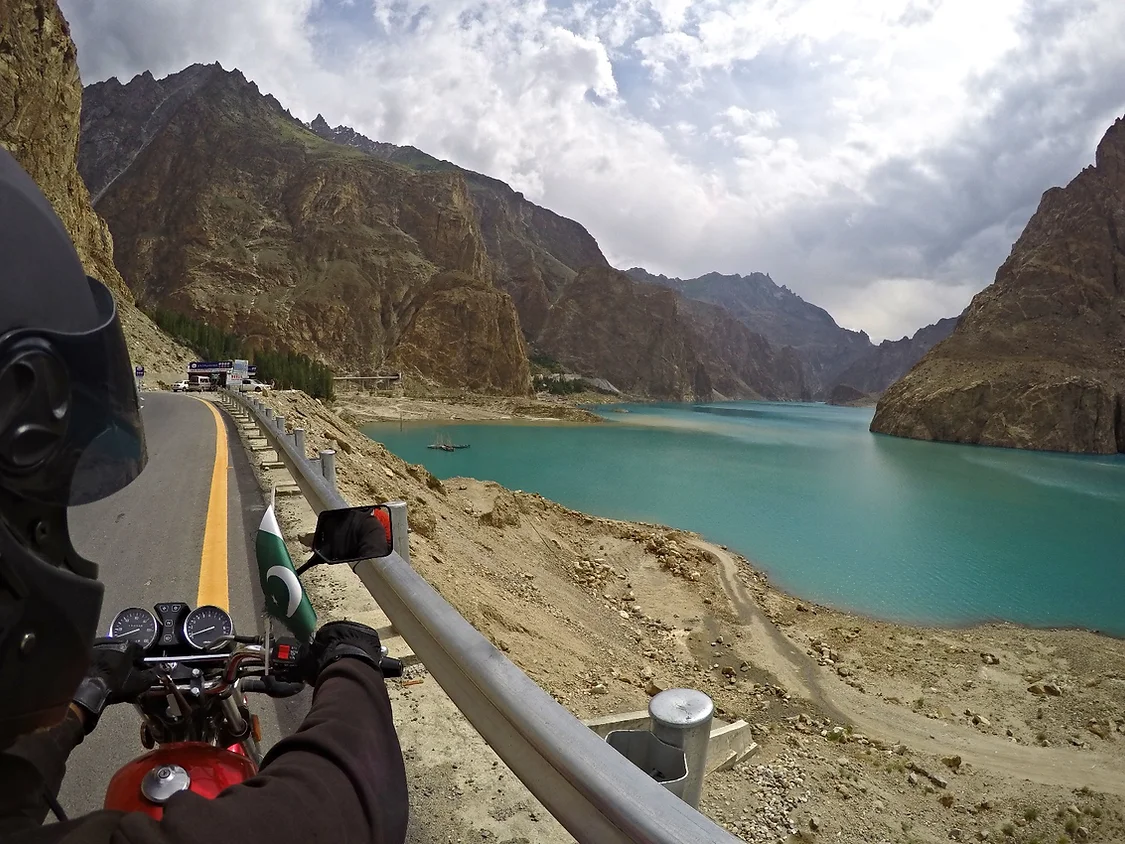 The tour starts in Islamabad and proceeds to head north to Hunza via Naran. You'll get to experience the best of the Karakoram Highway. You'll visit Karimabad, see the majestic Attabad Lake and the Passu Cathedral. Your group will finish the KKH off at the Chinese border at the Khunjerab Pass.
But there's more!
You'll then head back toward the KKH to coast through the pastoral Astore Valley, Rama Lake, and the famous plains of Deosai.
By the time you reach Skardu and the "Cold Desert" of Shigar, you will have ridden through an enormous variety of landscapes.
In terms of logistics, Karakoram Bikers will organize everything for you. This includes the bikes themselves, fuel, maintenance, tasty local food, and accommodation. They also utilize an assistance vehicle, which is full of water and first aid supplies. Sounds pretty comprehensive if you ask me.
Who are the Karakoram Bikers?
Karakoram Bikers is the motorcycling wing of the famous Karakoram Club – a home-grown Pakistani initiative of explorers and hikers who have made huge efforts to open up Pakistan to tourism.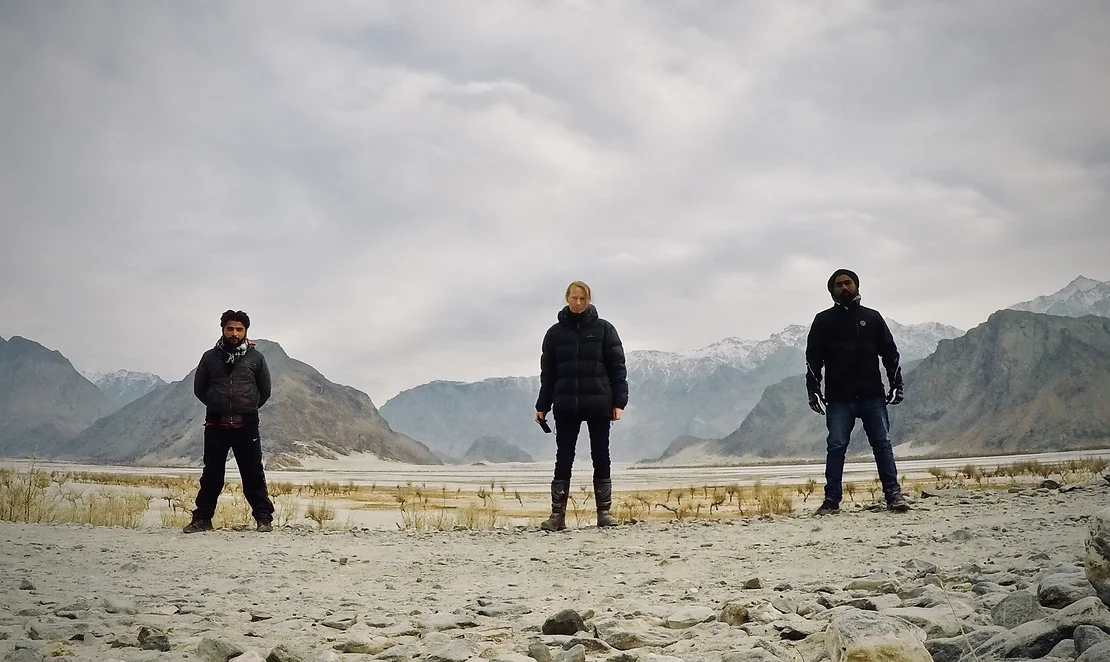 Shah and Lizzy are the heads of the club and have lead numerous tours around the mountains of Gilgit Baltistan and beyond. I know Shah personally and we've hiked, biked and smoked together many times. He's the fucking man.
DISCOUNT: TBB readers also get a $130 discount with Karakoram Bikers! Once you've selected your Pakistan adventure, just use the code "Backpacker" when checking out.
Final Thoughts on These Pakistan Adventure Tours
My own history with Pakistan tours is… complicated. I first visited the country in 2015, and in 2016 I solo-founded a tour company leading tours to Pakistan and Iran (leaning on my wife's contacts and my own extensive time in the country). I led the first tour to Pakistan in 2017.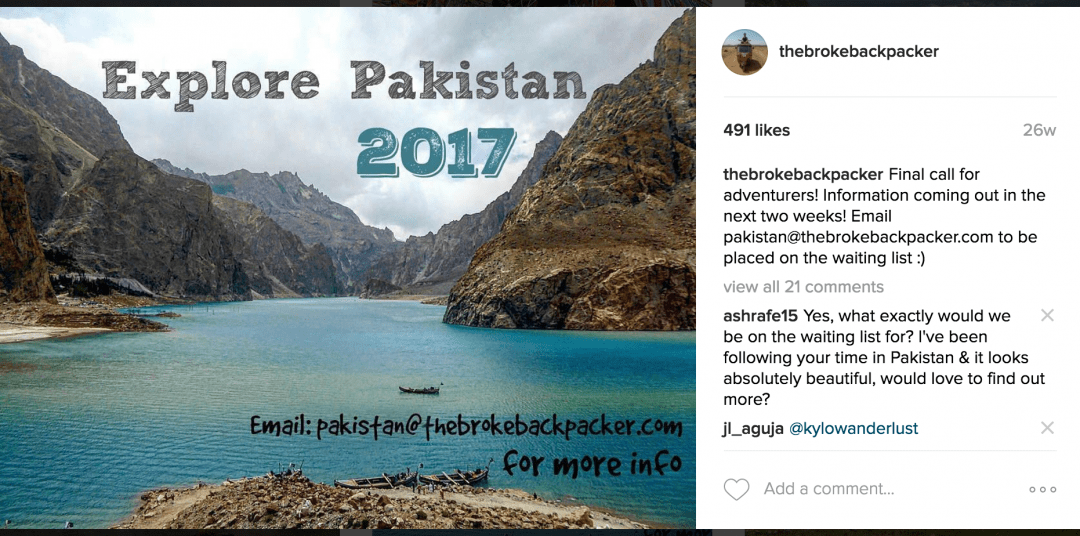 After three years of running the company, I bought in outside help and gave them 50% of the company as I wanted them to feel ownership; a concept I was passionate about at the time but which was ultimately rooted in misunderstood communism.
I continued to solo-fund the tour company during challenging times (looking at you, Covid) to support my Pakistani friends on the ground. All the while, the 'help' I had brought on kept asking me for more money in different ways and trying to get a larger percentage of the company off of me, despite the fact I was funding an unprofitable business.
After a mental breakdown on account of a challenging divorce and other personal reasons – very difficult times friends – I made a snap-decision to move away from this toxic relationship and I relinquished my share of the company, to be rid of a relationship that was causing me daily stress. The one condition was that my legacy contributing to the Pakistan tourism scene would be respected.
But unfortunately, that wasn't the case. My history in the company hasn't been preserved, and information on the internet has been manipulated to remove my contributions, and credit my former partner for all the work I had done. My former partner claims he first visited Pakistan in 2015, and that he founded the company.
This false information is still up upon the internet, and whilst I have a dizzying amount of voice messages, invoices, emails and Whatsapp messages showing the true story of this person coming on as an employee, I have at this point decided to not engage unless engaged.
Losing the tour company did however make me truly sad, as I poured my heart and soul into this project. Despite everything that happened afterwards and the friction caused by it, it was still my baby, and I was proud of being one of the first (or maybe the first) travel bloggers to bring a group to Pakistan. It was also an important moment in my journey as launching the tours is what enabled me to scrape funds together to grow The Broke Backpacker.
I could go on and on with more details, but I don't think this'll serve you, dear reader. I have, at this point, let go of my mistake. The mountains know, and they shall avenge me.
The thing is, Pakistan IS an absolutely amazing country, it is also somewhere that often DOES make sense to travel with a tour group, especially if you are shorter on time, as logistics can be challenging and quality contacts hard to make. There are now however SO MANY operators out there that it's hard to find the best tour options for Pakistan and so I sat down and penned this out, to assist you dear reader in picking the best experience for your journey to Pakistan.
Pakistan truly is the trip of a lifetime and I'm delighted to be able to advise you on how to find an honest, experienced, guide who can show you this marvelous destination.
Now go, friends! Embark on an amazing adventure to Pakistan with someone who truly cares and has taken the time to develop new routes, connections, and language skills!
But first, let me give you a bit of extra juice before you move on with your grand adventure plans.
Pakistan Travel Tips
A few more cheeky Pakistan travel tips to get you excited for a tour of a lifetime…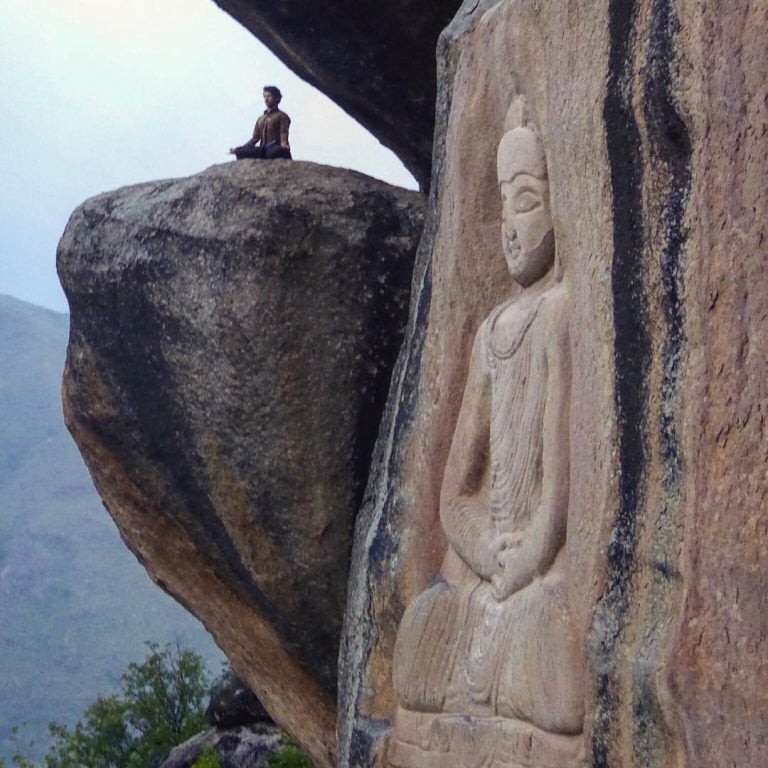 Visas
You will need a visa to travel to Pakistan, which can these days be obtained online at their E-visa website. Each operator will provide you with a "letter of invitation" (or LOI) to ensure you get the visa, but you'll have to cover the application costs yourself, which range from $10-$60 depending on your nationality.
Camping in Pakistan
Not every tour will involve camping, but for those that do, you might want to invest in a piece or two of a quality tent. Camping under the billion-starred skies of Pakistan have been some of my favourite nights on the road.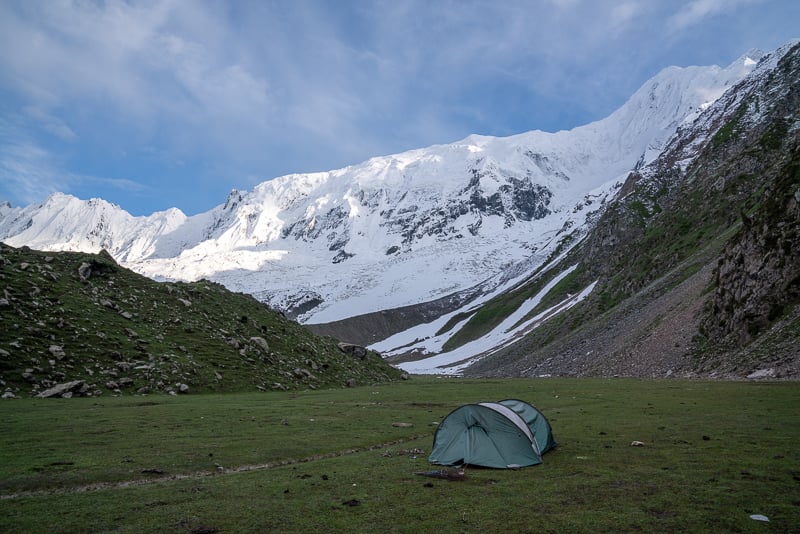 Food + Water
Pakistani food is spicy AF – though in the mountain regions you'll find very different dishes that seem to more closely resemble European tastes. While it is a heavily meat-focused nation, vegans and vegetarians will find themselves satisfied – the hoilo garma in Hunza is a particularly epic meatless dish.
Tap water in Pakistan is NOT SAFE to drink ANYWHERE. I recommend grabbing yourself a Grayl before heading out on your adventure, not only will it save you money but it also does something for Pakistan's trash problem. (Which isn't as bad as India's at least.)
What to Wear
Respect goes a long way in Pakistan – this is a conservative country, and you do want to show that you care about cultural norms. No, you don't need to wear a hijab (except in mosques) BUT modest clothing like long, loose shirts are a must.
Many men wear Western clothes, which is fine, but shorts will make you stick out. It's also important to mention that while places like Hunza are quite liberal, that doesn't mean you should dress like you're in Bali. 99% of women still wear the local outfit, the shalwar kameez, which also happens to be one of the comfiest outfits out there.
Alcohol and Beyond
As an Islamic Republic, Pakistan is nearly 97% Muslim, BUT alcohol isn't fully illegal. While you certainly won't find bars, liquor stores, or clubs, some "wine shops" and upscale hotels are legally allowed to sell to foreigners and non-Muslim Pakistanis.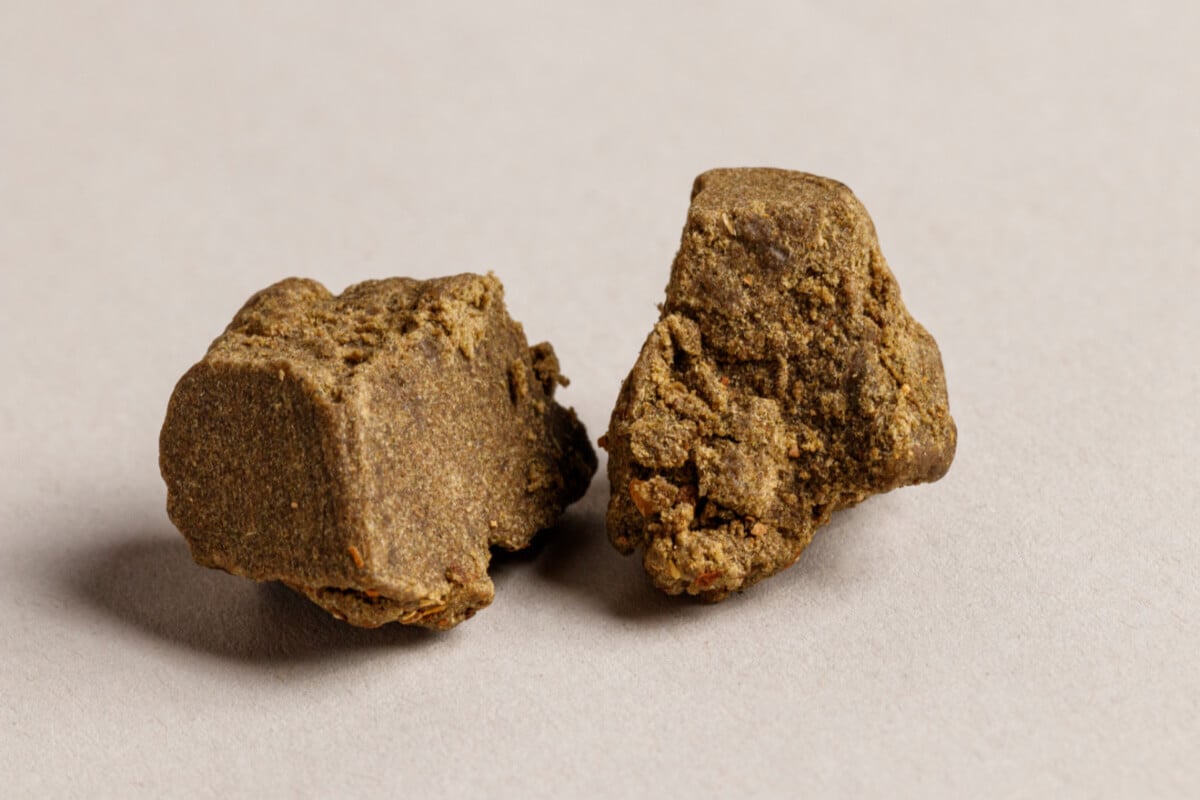 I think you'll be just as surprised as I was with how open Pakistan really is – the country also has some of the best hashish in the world (which is technically illegal but not policed). The Hunza Valley and parts of Upper Chitral are also known to brew their own moonshine from local fruit – though do be warned that it is STRONG.
Pakistan Travel Insurance
Travel insurance (that actually covers Pakistan) is a MUST, amigos. While basic medical care is super cheap, you want to be prepared for absolutely everything… these days more and more companies cover Pakistan, and some tours will even require you have it.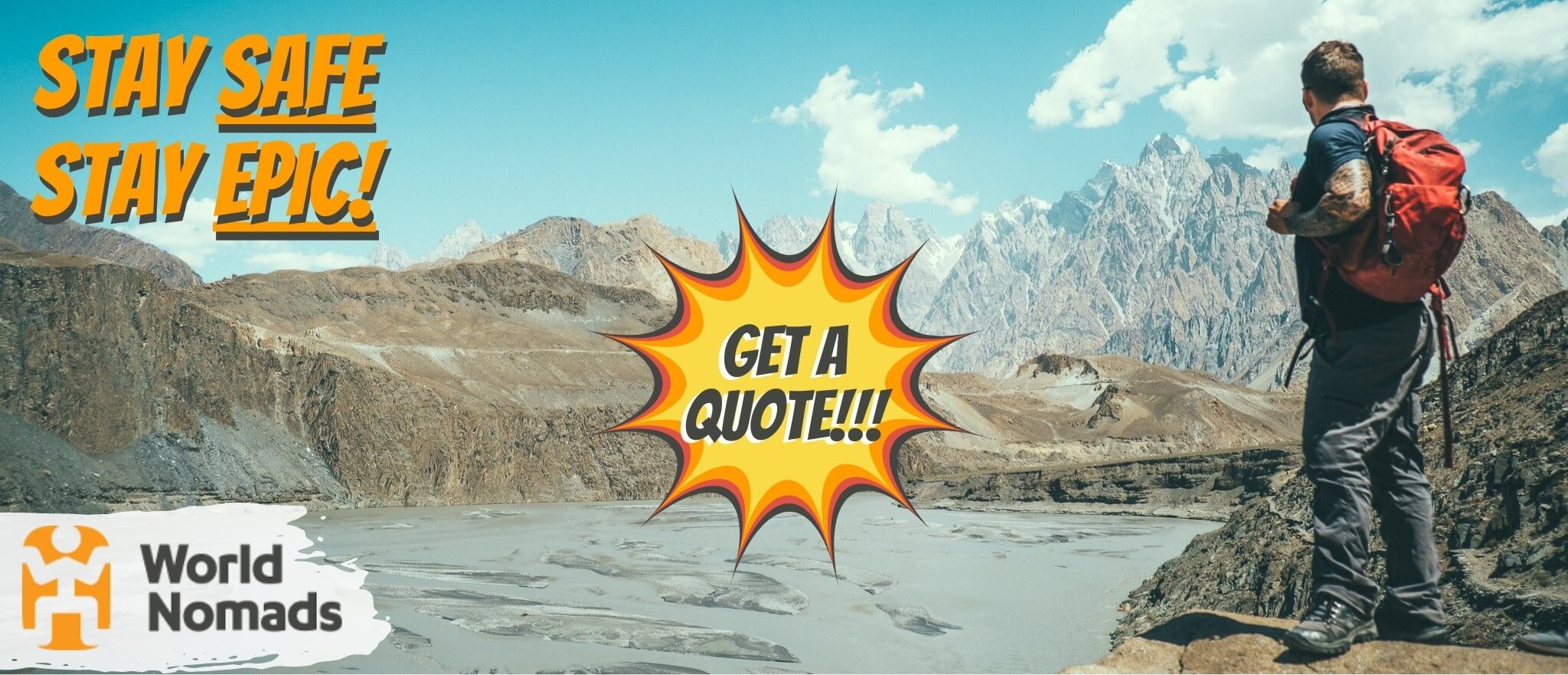 World Nomads' mission is to support and encourage travellers to explore their boundaries. They offer simple & flexible travel insurance, and safety advice to help you travel confidently.
They've been doing it since 2002 – protecting, connecting, and inspiring independent travellers just like you.
Get a quote below or read our in-depth review!
World Nomads provides travel insurance for travelers in over 100 countries. As an affiliate, we receive a fee when you get a quote from World Nomads using this link. We do not represent World Nomads. This is information only and not a recommendation to buy travel insurance.
FAQ About the Best Pakistan Tour Packages
---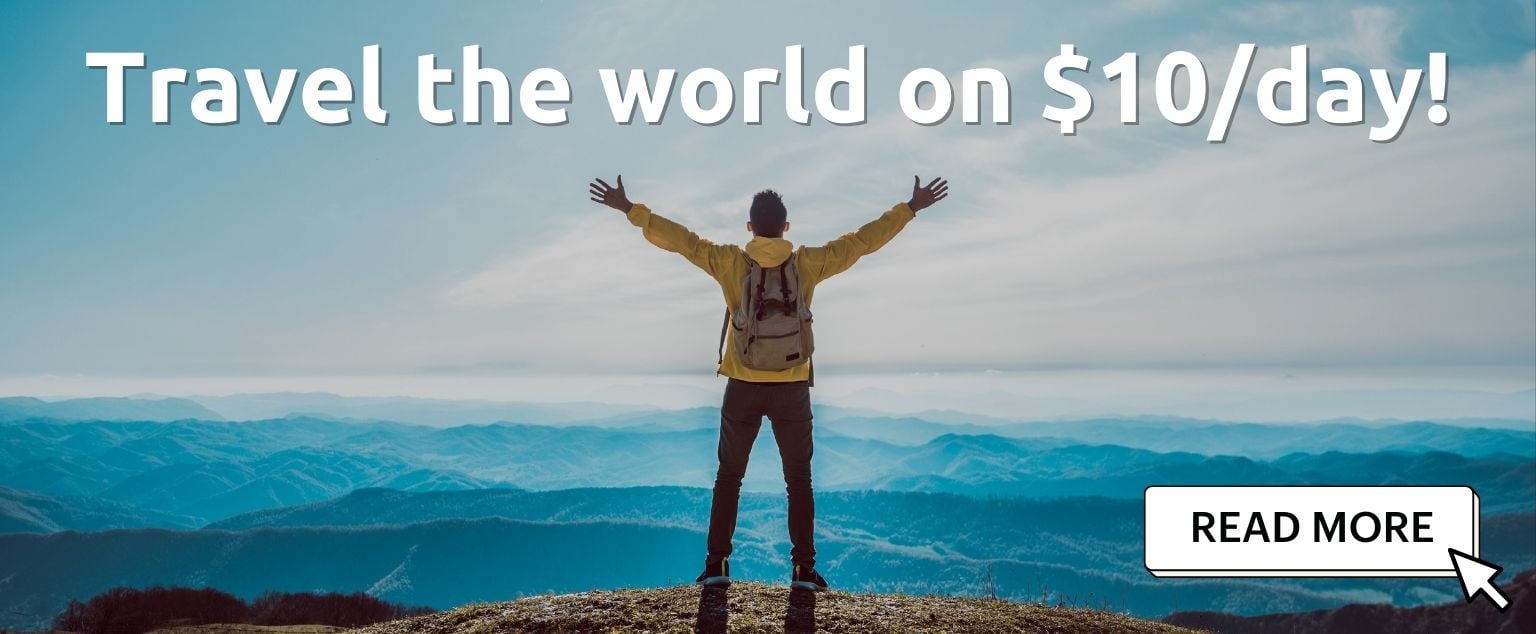 And for transparency's sake, please know that some of the links in our content are affiliate links. That means that if you book your accommodation, buy your gear, or sort your insurance through our link, we earn a small commission (at no extra cost to you). That said, we only link to the gear we trust and never recommend services we don't believe are up to scratch. Again, thank you!