Pakistan.
A country that conjures up all types of mental images and sensational news stories. A place that would certainly one of the last places for solo female travel… right?
Wrong! While often said to be an extremely dangerous country to travel in, this couldn't be further from the truth. In reality, Pakistanis are the kindest and most hospitable people on the planet, and the entire country is filled with truly surreal landscapes.
…That doesn't mean that female travel in Pakistan is easy though. Conservative customs and extremely limited foreign tourism means that Pakistan might pose a challenge.But with a bit of experience, a whole lot of preparation, and a wide-open mind, visiting Pakistan will undoubtedly be the adventure of a lifetime.
After falling in love with the country during a four month backpacking trip back in 2019, I now live in Pakistan. And by now, I've traveled to every province and territory of the country: some parts solo, others with fellow foreigners, and still more with Pakistanis. So you can rest assured that I know a bit about all things female Pakistan travel!
Now let's get into it: here's everything you need to know about female travel in Pakistan.
Visiting Pakistan is one of the world's greatest adventures. Its landscapes are surreal, and the hospitality you'll encounter in each and every region is truly something to behold.
The country is beautiful and chaotic, diverse and difficult, it's everything any real traveler could ever want to experience and more. Home to some of the best treks on Earth AND the friendliest people, it's hard to imagine a better adventure travel destination.
While the media has made out travel in Pakistan to be insane, the reality on the ground is completely different. I should know – I've now been living here for over a year and have traveled to each and every province and territory without the use of tours.
Female Pakistan travel can no doubt be difficult at times, but I've found that it's always, always worth it. It can also be one of the cheapest countries to travel in if you do it right (i.e. broke backpacking)!
If hiking, mountains, rich cultures, and incredible people appeal to you, then the better question is "why not Pakistan?"
Is Pakistan Safe for Female Travel?
Personally, I do believe that Pakistan is safe for female travel.
Yes, it's patriarchal and conservative, but the reality is that foreign tourists are deeply respected in Pakistan.
Sure, I've been catcalled, harassed via phone, and experienced the strange and classic "hand brush" here and there, but overall there are a lot more dangerous places you can travel to than Pakistan
Random incidents involving foreign women are exceedingly rare, and most travelers do just fine following typical travel safety tips.
Even so, traveling to Pakistan is definitely NOT for everyone. If you cannot put feminist values to the side, or if things such as squat toilets, bucket showers, or questionable hygiene bother you, then you might want to reconsider your trip.
But for any lady looking for a REAL adventure, there are few places as incredible as Pakistan, despite the hardships.
Traveling as a woman in Pakistan is not always easy, and the level of difficulty is wildly different if you're alone vs. traveling with a male friend.
But let me make it clear: traveling to Pakistan is NOT the next step after a Southeast Asia backpacking escapade. You should have experience in other Middle Eastern/ South Asian countries and even then, you need to be prepared.
Before diving into the major issues, here are a few questions you should consider before booking your trip.
Have you traveled to conservative, patriarchal countries before?
Are you ok with being the only woman around, perhaps for days?
Are you ok with possibly not encountering any other foreign tourists?
Are you prepared to possibly deal with incessant phone calls, questioning and general overprotective BS from security agencies?
Are you ready to put feminist values and beliefs aside and dress modestly?
If you answered no to any of these questions, you might not be ready to visit Pakistan. But if you think you can deal with all the above, then there is a light at the end of the tunnel.
Though Pakistan can be a bit of a culture shock, and yes it IS a conservative Muslim country–but female travel here is worth it… and might even just change your life.
Now let's dive deeper into the most common problems you'll encounter, though you shouldn't expect every region in the entire country to be the same:
Male harassment: While certainly not the worst country for this, male harassment is certainly an issue in Pakistan. This can range from cat calling, subtle touches or light grabs, online stalking and more. Note that this doesn't happen to everyone, but it's something to be aware of. Harassment can also come in the form of unwanted advances – be careful who you befriend and the types of hotels/people you stay with.
Harassment from security agencies: To me, nothing can top this in terms of Pakistan frustrations, but such is adventure travel in offbeat countries, I guess. Authorities are very overprotective of foreigners, particularly in the Upper Chitral region, despite it being a normal place popular with domestic tourists. These people will call up your hotels, your Pakistani friends etc. The good news is that this doesn't happen everywhere-major cities and MOST of Gilgit Baltistan are typically safe bets. Avoid the entire KPK province if you feel this isn't something you can handle. I have cried far more times in Pakistan from these people than any random annoying man on the street tbh.
Being the only woman around: The reality is that Pakistan's public spaces are dominated by men. By this point, this is something I've gotten used to and don't care about but for first-timers, it can be a bit jarring. The more conservative the region, the fewer women will be out. Both the Hunza and Kalash Valleys are notable exceptions to this as both are quite liberal societies where women of all ages are out and about.
Overprotection: As it's so rare for men to see a woman out alone, they'll be extremely worried for your safety (this includes authorities.) If you're staying with a family, it will be hard to do ANYTHING alone. As long as you're not in a restricted area, stand firm and reiterate how you've flown across the world alone to be here.
Language barriers with other women: Though an overwhelming majority of Pakistanis speak fluent English, this percentage lessens as you move towards more remote and rural areas. In such areas, men will often still speak some English but not many women. This is why learning a bit of Urdu before your trip is one of the most useful things you can do. Though Pakistan has dozens of regional languages, Urdu is the national tongue that connects the country.
Benefits of Traveling As a Woman in Pakistan
Y'all – it's not all doom and gloom! Traveling as a foreign woman in Pakistan can be hard at times, but there are also a ton of perks that male travelers just won't experience:
Extra hospitality: Because you're a woman by herself, people will be even MORE kind and helpful to you than If you were a couple. As it's rare to see women traveling alone, Pakistanis will go above and beyond to make you feel comfortable.
Great seats: As a female traveler, you'll never have to sit next to a man on any public transit. Women typically sit in the front seat or front row, and as a foreign traveler, you'll likely get one of the better ones.
You get the best of both worlds: As a female traveler, you won't be expected to behave like local women. Foreign tourists are essentially placed into another category, so you not only will be able to try the famous Pakistani hashish without backlash, but you'll ALSO have access to spaces male travelers won't have.
Not all places in the country are created equal – some locales are ideal for female travel, while others… not so much.
Note that women traveling with a man shouldn't have many issues in the worst places either. For a smooth start to your Pakistan adventure, visit these places first:
Hunza Valley
The Hunza Valley is a majestic, high-altitude region in Pakistan's Gilgit Baltistan region. Visiting Hunza is like visiting another country, and for good reason.
There are many MAJOR differences with Hunza culture that make it the safest place in Pakistan for female travel. It's even a place where you'll see female travelers giving motorcycle travel a try. First off, it's the most educated region of Pakistan…and yes that includes women too!
The people of Hunza are known to be some of the most liberal people in Pakistan, and they follow a sect of Islam called Ismailism that's known for valuing education and women's rights. In Hunza, women often walk in the market by themselves or with female friends and you'll also find numerous female-run businesses.
While Hunza is not perfect, men (especially men under 30) are used to seeing women (both foreign and local) around. Staring is very minimal, and I've personally experienced lots of respect from men even when alone in a remote area.
I started my solo Pakistan adventure in Hunza, and I can't think of a better place to recommend you to begin yours! There are also some fantastic Pakistan adventure tours that focus in on Hunza!
Ghizer
Ghizer is a region located along a glorious, bright blue river that eventually connects Gilgit Baltistan with Upper Chitral.
The people are fantastic, and a large percentage are Ismailis. You'll find many cultural similarities between the people of Hunza and the people of my favorite two regions of Ghizer: Phander and Yasin.
Phander is a village located along the road, while Yasin is a valley within a valley. Darkut Village at the very end of the valley is a wonderful place that's safe for solo female travelers.
Ishkoman is another side valley of Ghizer with similar cultural values, though keep in mind that Ishkoman is still considered "offbeat" for foreigners so you may encounter questions from authorities.
Kalash Valleys
The Kalash Valleys are home to a unique ethnic group indigenous to Chitral. They speak their own unique language and traditionally practice a sort of animism instead of Islam. Wine is commonly brewed, and women are very out and about in the villages.
Solo female travelers report great experiences in the Kalash, and it might be the one place in Pakistan where you will have a better experience as a woman than a man. Women are used to domestic tourist men harassing and ostracizing them, so they particularly welcome female guests.
Islamabad
Islamabad is Pakistan's capital city and one of the nicest cities in South Asia. It's clean, not too crowded, and filled with green spaces.
As such, it's a very easy start to Pakistan and a place where people are used to seeing foreigners. Big cities always tend to be more liberal, and you'll see that firsthand while exploring Islamabad.
While you'll still encounter far more men than women, many people in Islamabad are VERY westernized, and you'll find every modern amenity you could need here. It's also one of the only places in Pakistan with a decent backpackers hostel, where you can link up with other travelers.
While easy to navigate for foreign travelers in general, solo females might find the following locales moderately difficult to manage depending on personal experience:
Lahore
Lahore is a fantastic city (when it's not boiling that is), and overall it's an easy city to travel in as far as Pakistan is concerned. While Lahore can certainly be managed by a solo female traveler, it's a bit of a chaotic introduction to Pakistan.
Unless you really feel up for the challenge, I feel like you should save Lahore for later in your trip once you've already had a few mishaps.
Karachi
In terms of male harassment, Karachi really isn't the worst. It could be a great introduction into Pakistan, but ONLY if you have the right contacts. Karachi might be the only place in Pakistan that's truly dangerous in my opinion, as it has the highest rate of robberies and violent crime.
For these reasons, finding a quality Couchsurfing host or person to show you around the city is essential if you're alone. I also recommend staying in safer areas such as DHA or Clifton. While nowhere is truly safe in Karachi, this isn't a city where you'd want to stay in the cheapest part of town.
Don't get me wrong–Karachi is a great city with great people, delicious food, and plenty of modern luxuries. But while foreigners are NOT specific targets, it's the only place in Pakistan I felt worried about my things.
On the ironic upside though, police/security in Karachi are fantastic in that you won't be bothered at all even if you stay for months.
Skardu
While Skardu is very safe, the reason it's not one of the best places to travel as a female is that it's HUGE, making it difficult to meet other backpackers. Also, the Skardu region is not at all like Hunza in that it's quite conservative, and you won't see many women out.
Safety-wise, crime is very low and people are very warm and hospitable. If you don't mind being the only foreigner in the room for days, or long transport times, Skardu is a beautiful place to start your Pakistan trip.
It's also where you'll go before heading out on the K2 Basecamp Trek, which is another solid way to spend a month in Pakistan.
The following are the hardest places in Pakistan for women travelers:
Swat Valley
The people of Swat Valley are extremely hospitable, but they're also some of the most conservative in Pakistan. It's very common for men to never see the face of a woman they're not closely related to. As such, male harassment is common for foreign female travelers in the region.
I loved my time in the Swat Valley, and would highly recommend it to couples or groups involving men. But due to the extremely conservative traditions and beliefs, Swat Valley will be difficult unless you have notable experience in other conservative regions.
Peshawar
Peshawar is one of the oldest cities in the world and is no doubt one of my favorite places in Pakistan. Solo females WILL be shocked by the lack of women though–Peshawar is one of the most conservative places in Pakistan after all.
I explored Pakistan with another female traveler (no men), and we were given immense respect and hospitality.
That being said, the experience might be overwhelming if you're new to traveling in conservative countries.
In Peshawar, you should absolutely wear a shalwar khameez and a hijab to be respectful AND blend in.



Interior Sindh
The cultural capital of Pakistan, Interior Sindh is filled with incredible traditions and historical sites. Yet the downside is that tourism is still in its infancy, and foreigners are very overprotected.
This is especially true for solo female travelers! This means you'll likely be given mandatory escorts to visit attractions, and in some cities be limited to pre-approved hotels.
The upside is that the escorts are usually free transportation, and they'll bring you wherever you want to go. This will be hard for solo females though as there are definitely not any women escorts, and some speak limited English at that.
Azad Kashmir
Azad Kashmir isn't hard because of its people, but because it's a sensitive border region that's barely open to foreigners in general.
Solo females will experience significant hassle here unless you're on a tour or have local (i.e. Kashmiri) friends. As beautiful as it is for Pakistanis, I recommend you avoid unless you have a Pakistani ID card.
One thing to know about Pakistan travel is that finding places to stay as a foreign woman isn't always easy. In more offbeat locales, hotels will claim that they can't accept foreigners. More like they don't want to take the responsibility for a solo female traveler.
Other stressful occurrences include police showing up to your hotel to give "security" in safe areas, and hotel owners turning out to be major creeps. You also might find it hard to share a room with a Pakistani male you're not married to, though this won't be an issue in Gilgit Baltistan.
On the bright side though, there are some fantastic places to stay throughout the country that are accustomed to both foreign tourists AND female foreign tourists.
Higher-value hotels will usually have no such issues accepting your reservation, and you can find a good number of these on Booking.com. Unlike other countries in the region, Pakistan's hostel scene is very undeveloped so Hostelworld isn't a great search option.
There are also a few female hosts on Couchsurfing, so it's definitely worth signing up before your trip.
Some top tips for female etiquette while traveling in Pakistan:
Do not be overly friendly with men
As many men have virtually no experience talking to women they're not related to– what might be considered basic friendliness in the Western world can be easily taken the wrong way. Be polite, but don't act the way you would in liberal countries. Anything that could be mistaken as flirting is a BIG no.
Do not give everyone your phone number
One of my major mishaps with men in Pakistan was giving my Whatsapp number to an older man on a bus. He hadn't appeared creepy and was significantly older than me. Still, I was soon inundated with insane texts and calls.
Lesson learned: Never give your number to men unless they have notable references from women YOU know personally.
Dress modestly
What you wear in Pakistan matters! While there's no mandatory hijab rule, it's important to be respectful of cultural and religious values by wearing loose, modest clothing that covers your butt and shoulders. The shalwar khameez is best for this, and jeans and leggings ARE ok as long as you have a khameez!
Do not shake hands with men
Just don't do it. It's taboo in Pakistani culture, so the move is to always put your right hand over your heart as a respectful form of greeting. If a man extends his hand first, it's fine to take it, but never initiate.
Be quiet in public
In general, Pakistani society is pretty respectful and lowkey in public. Verbal and physical fights are rare. This is even MORE important for women, who are usually "seen but not heard."
Get a local SIM card: Staying connected is essential in Pakistan, so the first thing you're going to want to do is to get a local SIM card. In any major city, Zong or Jazz will do while SCOM is the only 4G data provider in Gilgit Baltistan.
Use Facebook groups to meet women: Facebook groups for women travelers (both foreign and local) are great ways to meet other travelers or just other ladies to hang out with. I spent the night with a local girl I met from the Female Pakistan Travelers Facebook group.
Don't go places with men alone: Yup. Just don't do it unless another woman or fellow male traveler is around. While most of the time nothing will happen, it's easy to see how something could go wrong.
Only accept invitations from women/families: In Pakistan, you'll no doubt receive dozens of invitations for chai, dinner, or other random events. I've had amazing experiences come from these, but as women, we, unfortunately, need to be more cautious when saying yes. While this isn't foolproof, it's more likely to be a genuine invitation when women and children are involved.
Use InDriver/ Careem: These days Uber doesn't really exist in Pakistan, and these two apps are the local favorites instead. Download them, and always be prepared to pay in cash. Most drivers cannot accept online payments.
Tell someone where you are: Always make sure SOMEONE knows where you are: whether it's a newfound friend in Pakistan or a relative back home. This goes for anywhere in the world!
Learn some Urdu: Learning Urdu was the single most useful thing I did to prepare for my solo trip to Pakistan. It helped me a lot on the ground and made me feel significantly more confident walking around alone. Plus, you never know when it might come in handy.
Bring PLENTY of tampons and medications: Tampons do not exist ANYWHERE in Pakistan and pads can also be…odd. Definitely come prepared with your preferred products, and also any other kinds of probiotics or supplements you might need as they're hard to find here.
Dealing With Authorities in Pakistan
If you asked me what the most difficult part of female Pakistan travel is, it's undoubtedly dealing with the security agencies. If you dare to venture outside of basic places like Islamabad, Lahore or Karachi you will surely encounter these people at some point.
While this isn't a female-only issue, it's by far been the most difficult aspect of traveling and even living in Pakistan. Unfortunately, traveling with a man (Pakistani or foreign) will not improve these issues.
I'm not trying to scare you, but at least to me, this is the worst and hardest part of Pakistan travel.
While there are certain places that are actually dangerous and security is warranted (such as the former FATA region or Interior Balochistan), the following places are absolutely not which makes it all the more frustrating:
Upper Chitral: This is a difficult one to write as this region is truly the gem of Pakistan with the most wonderful locals. It's also ironically one of the safest places in the country for women, particularly solo women. Unfortunately, you'd have a much easier time traveling virtually anywhere else in Pakistan. Lower Chitral (Kalash Valleys and Chitral City) are not included in this as Upper Chitral starts around Booni.
Azad Kashmir: This region makes slightly more sense as it's contentious and escalations with India do occasionally happen, but overall it's very safe and popular with upper-class Pakistani families. Foreigners can visit certain parts, but as a solo female, I recommend traveling with a local or a knowledgeable local guide only.
Interior Sindh: Anywhere outside of Karachi is fair game for harassment from authorities, especially since Sindh is rarely visited to begin with. In general, Thatta and Sukkur are two of the worst places for foreigners whereas Sehwan is one of the best.
Interior Punjab: In Multan and Bahawalpur or anywhere similar, you'll be given forced, mandatory security despite the fact that these areas have no incidents of violence. The only upside is that they will take you anywhere you want to go for free!
Figuring out what to wear in Pakistan isn't hard, and usually ends up being incredibly comfy. Honestly, in my opinion, there's virtually nowhere in the country you should be wearing casual Western clothes unless you're deep in the mountains or at a private party.
Even in the towns and villages of liberal Hunza Valley, conservative dress is a MUST. Shalwar khameez is your best bet, which is the long dress and flowy pants combo you'll see most Pakistanis wearing. Leggings are a totally okay substitute as long as your dress (khameez) is long.
The best and cheapest way to buy one is to have your "suit" hand-made at a tailor. But for a quick and (relatively cheap) first purchase, bazaars, and malls often sell readymade pieces that are cute and stylish.
Don't forget a dupatta–you never know when it might come in handy!
While Pakistan's streets are mostly filled with men, there are numerous places/businesses you can visit if you're in need of some female energy. Here are some female-run initiatives that are worth checking out:
Hunza Food Pavillion (Karimabad): Run by female chef and entrepreneur Lal Shehzadi, this is the best restaurant in Hunza to sample local cuisine!
Highland Cuisine (Karimabad): Another fantastic female-run restaurant! This is also the best place in Hunza to try hoilo garma (basically spinach pasta) outside of local homes.
Bozlanj Cafe (Gulmit): Serving up slightly different dishes, two awesome ladies have been running this no-frills cafe in Upper Hunza for years! Do pay them a visit
Korgah (Gulmit): A female-run carpet center that's been open since 2005. It's a great place to experience some local culture as well.
Female Pakistan Travel Resources
These online resources are filled with advice, connections, and other useful info to help you prepare for your Pakistani adventure.
Intentional Detours Blog: That's me! I first visited Pakistan in 2019, and then returned in 2021 where I then spent 13 months exploring the country. I now live in the Hunza Valley and have traveled in every province and territory.
Female Pakistan Travelers: A Facebook group JUST for women. Find both local and foreign women to connect with or get pressing advice quickly.
Lost With Purpose Blog: Alex Reynolds has been traveling to Pakistan since 2016 and has a fantastic blog with tons of useful info. She also runs women-only tours to Pakistan several times a year.
Backpacking Pakistan Facebook Group: A useful mixed-gender group of mostly foreigners with plenty of up-to-date information.
Getting Insured BEFORE Traveling to Pakistan
You NEVER know what will happen in Pakistan–so plan ahead!
World Nomads' mission is to support and encourage travellers to explore their boundaries. They offer simple & flexible travel insurance, and safety advice to help you travel confidently.
They've been doing it since 2002 – protecting, connecting, and inspiring independent travellers just like you.
Get a quote below or read our in-depth review!
World Nomads provides travel insurance for travelers in over 100 countries. As an affiliate, we receive a fee when you get a quote from World Nomads using this link. We do not represent World Nomads. This is information only and not a recommendation to buy travel insurance.
Yes, female Pakistan travel may be difficult at times. Things might go wrong, and you'll be confronted with some things perhaps for the very first time.
But behind all the stress and unknowns is a stunning, magical country filled with the friendliest and most hospitable people from top to bottom. And as a female, I guarantee you you'll get to experience so much more than your male counterparts.
No matter where you go in Pakistan, you'll be treated like a long lost family member. And that's part of what makes this country so addicting, and so very special.
And it's the women of this country that are truly the most remarkable of it all. So grab your visa, get inspired, and go meet them.
The universe that is Pakistan awaits.
---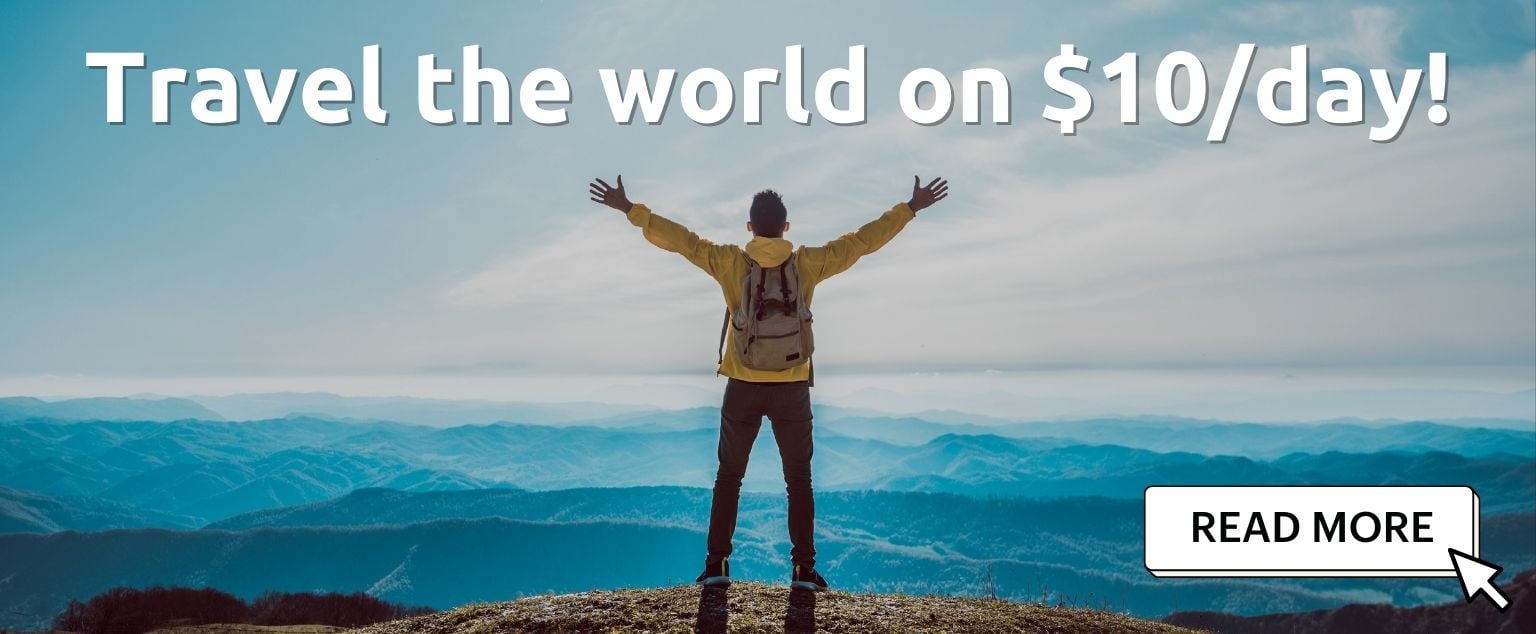 And for transparency's sake, please know that some of the links in our content are affiliate links. That means that if you book your accommodation, buy your gear, or sort your insurance through our link, we earn a small commission (at no extra cost to you). That said, we only link to the gear we trust and never recommend services we don't believe are up to scratch. Again, thank you!