Bustling streets lined with vendors, glitzy high-end malls, and craggy landscapes punctuated by lakes and mountains. There's no doubt that Pakistan is a world of amazing contrasts!
Amidst the noise and glorious chaos that permeates the main cities, you'll find a treasure trove of biological diversity brimming with fauna and flora. If you're a nature lover, there's undoubtedly a lot to experience in this country!
Indeed, the national parks in Pakistan are awash with crystalline lakes, impeccable landscapes, and thick forests teeming with abundant wildlife. Because the parks are fringed by Alpine peaks, they're hotspots for activities like rock climbing, mountain biking, and trekking.
What are National Parks?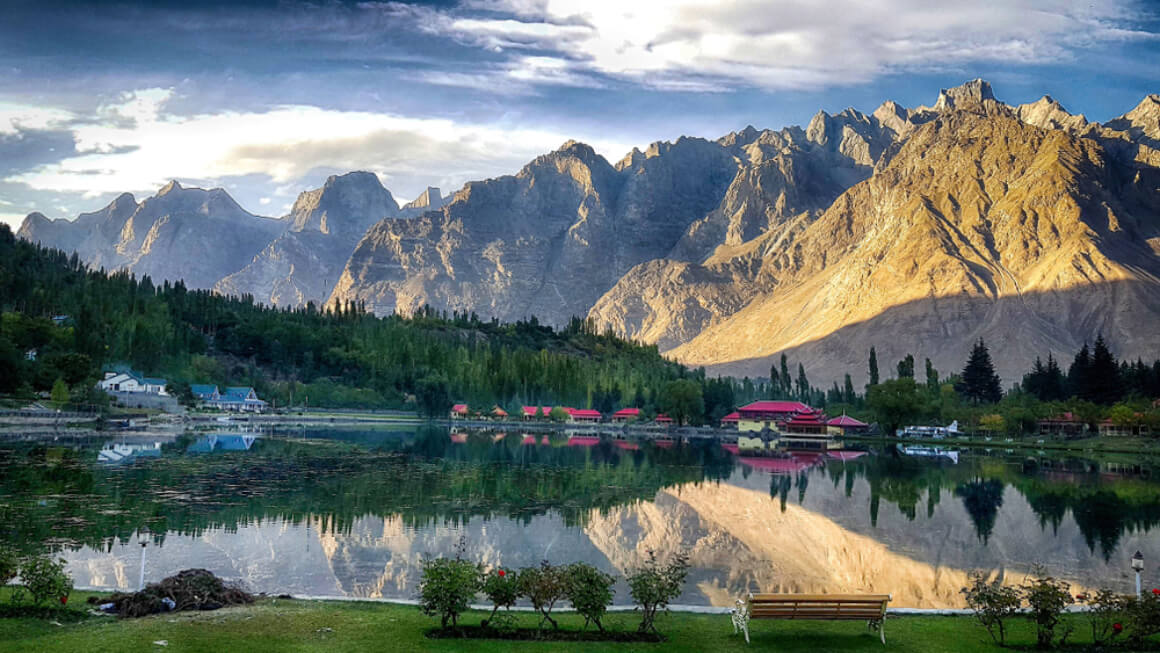 A national park usually refers to a reserve of land that's managed by the local government or a private institution in order to preserve its natural landscape, scenery, and wildlife. Unlike traditional parks, national parks don't usually feature fenced boundaries.
Because the aim is to protect the natural fauna and flora, most parks have certain restrictions in place. In several places, it is not allowed to fish, hunt, gather corals, pick flowers, or cause any sort of damage to the vegetation. Eco-friendly sunscreen is also recommended for parks that boast water activities like snorkeling or swimming.
Some national parks are also inhabited or fringed by towns and villages- as is often the case in Pakistan.
With 35 national parks to its name, there's no doubt that Pakistan is an absolute playground for outdoor aficionados! You can expect a varied range of activities, including boating on gorgeous lakes. Some parks also allow overnight camping. Some parks can be harder to reach but you can always hire an experienced guide to accompany you.
Owing to the rugged and often mountainous terrains, it's best to have a jeep or all-terrain vehicle if you would like to enjoy a scenic drive through the parks.
National Parks in Pakistan
Whether you're in Pakistan to catch a festival, munch away on local delicacies, or explore its glorious sights, this is one country that won't disappoint!
If your plan is to trek through its wondrous parks, here are seven of the best ones that you may wish to add to your itinerary when visiting Pakistan.
Central Karakoram National Park
Size: 10,557.73 km2
Location: Gilgit-Balitstan
Cost of Entrance: Permits and guides required, costs vary
Looking for exciting things to do in Pakistan national park? Well, why don't you check out Central Karakoram National Park, home to some of the largest glaciers on earth, with an awesome Pakistan adventure tour?
In addition to its majestic glaciers, this park also houses towering peaks that offer ample trekking, rock climbing, and mountaineering opportunities. Because the park lies in a transitional area between South Asia's semi-humid tropics and Central Asia's more arid weather, it's regarded as something of an environmental hotspot that's split into several biological zones. Each zone has its own unique topography, climate, and fauna – so rest assured that you'll never run out of things to do in Central Karakoram!
The park's diverse ecosystem serves as a safe space for various types of wildlife, including the Grey Wolf, Blue Sheep, Lynx as well as the Himalayan Ibex.
Each year, mountaineers from all around the world flock to the park to summit the towering peaks or ascend its rocky crags. One of the park's highlights is Trango Towers where some of the world's tallest rock towers are located.
If you're into climbing, I would recommend that you visit the park between July and August for the best conditions. Alternatively, September lends itself well to lower-altitude climbing as well- plus you'll get to avoid the crowds!
Where to Stay Near Central Karakoram National Park
Enjoy an immersive experience in nature with a stay in this off-grid bunkhouse located just an hour from Central Karakoram National Park. Ideal for larger families and groups of friends, this space lies right between a waterfall and the Hashupi river. Two patios fitted with day beds and a fireplace only to the bunkhouse's coziness.
Saiful Muluk National Park
Size: 880 km²
Location: Khyber Pakhtunkhwa
Cost of Entrance: Dependent on the activity
One of the most beautiful places in Pakistan, Saiful Muluk is especially renowned for its mountain lake perched at 10,578 feet above sea level.
Before we get into that one, I do need to tell you that access to the lake is restricted in the winter because of landslides and heavy snowfall. For the best views, I would recommend that you visit in summer (May to mid-September) instead.
A deeply historic site, Saiful Muluk is found in the 300,000 years old Kaghan Valley which was formed during the Great Pleistocene Period. A cool fact is that you can still see the sizeable indents where old glaciers once stood!
Not only is Saiful Muluk Lake an incredibly beautiful site, but it's also deeply rooted in Pakistani culture. The lake is actually named after a prince who, according to a local legend, met and fell in love with a fairy princess right by the shores of Saiful Muluk Lake. Locals believe that, to this day, the fairy princess and prince dance above the surface of the lake at the end of each lunar cycle.
When the lake is accessible during those colder months, visitors will be greeted by an absolute winter wonderland, complete with snow sliding and skiing. In summer, you'll find locals offering boat rides on the lake- something that I can totally recommend if you want to see the exceptionally clear waters up close! Boat rides normally cost around a dollar per person.
If you're into hiking, you'll find plenty of unmarked trails around the lake, most leading to the hidden caves scattered throughout the park. Nearby, you'll also find Lake Ansoo which was discovered quite late since it's nearly almost shrouded in thick mist. Looking for a more challenging hike? You can always embark on a six-hour trek from Naran to Saiful Muluk National Park.
Small camping sites are available around Saiful Muluk Lake if you'd like to spend the night.
Where to Stay Near Saiful Muluk National Park
Not keen to sleep in the rough? You can always consider booking a room in this charming nature lodge, located less than an hour from the park. Perfect for couples or small families, the room features a terrace with gorgeous river views.
Month to month payments, no lock-in contracts, and no itineraries required: that's the exact kind of insurance digital nomads and long-term traveller types need. Cover yo' pretty little self while you live the DREAM!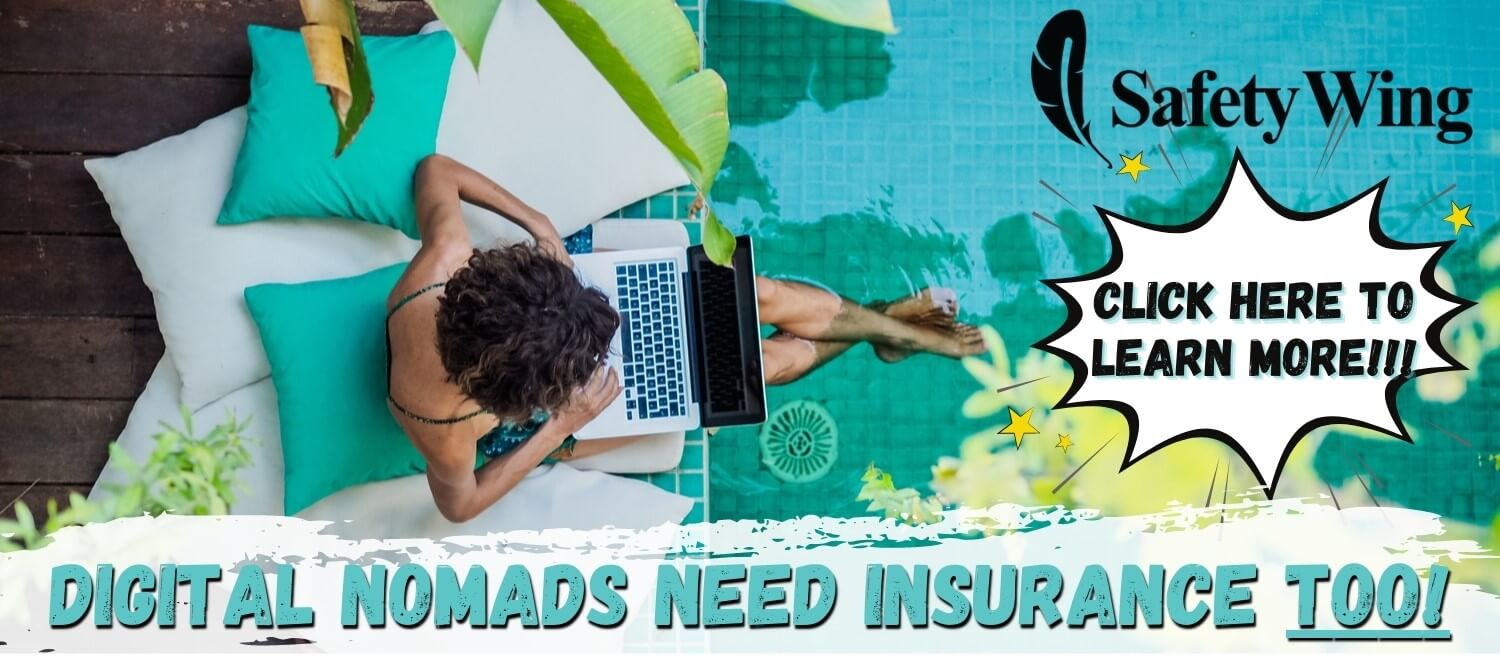 SafetyWing is cheap, easy, and admin-free: just sign up lickety-split so you can get back to work! Click the button below to learn more about SafetyWing's setup or read our insider review for the full tasty scoop.
Khunjerab National Park
Size: 2,269 km²
Location: Khyber Pakhtunkhwa
Cost of Entrance: $10 per person
Not only is Khunjerab National Park one of the most remote Pakistan national parks, but it was also once part of the Silk Road. Going there is an adventure in itself since you'll literally be in no man's land between China and Pakistan!
Located less than three miles from a border town, this park is home to the iconic Khunjerab Pass, hailed as the highest border crossing in the world. An integral part of the Silk Road, this pass is often covered in snow during the winter so be sure to shoe up adequately and prepare yourself for weather-related cancellations.
With mesmerizing views of the Karakoram-Tibetan plateau, Khunjerab National Park is especially known for its alpine biodiversity. Keep your eyes peeled for the endangered Marco Polo sheep, snow leopards, domestic yaks, and the Siberian ibex. The park also serves as a sanctuary for various types of bird species including the Western Marsh Harrier, Snow Pigeon, and the Saker Falcon.
The park's rugged landscapes lend themselves well to trekking although the trails might be more suited to experienced hikers used to high altitudes. There are no stores around, so you'll also need to bring your own drinks and snacks. You may also wish to dress warmly since the Khunjerab National Park can get quite cold due to its high altitude.
If you want to cross the Khunjerab Pass, you'll be glad to learn that there's a bus service that runs from Pakistan to Kashgar in China. It's important to know that the Pass is closed from November to April. Make sure that you've got your visa and other relevant travel documents to enter China.
Where to Stay Near Khunjerab National Park
After trekking through the high-altitude wilderness, put your feet up and relax at Khunjerab Hotel. Located in Sost, Khunjerab National Park's closest town, this hotel boasts standard or deluxe rooms for two. On-site amenities include a restaurant, a 24-hour front desk, and a daily continental breakfast.
Chitral Gol National Park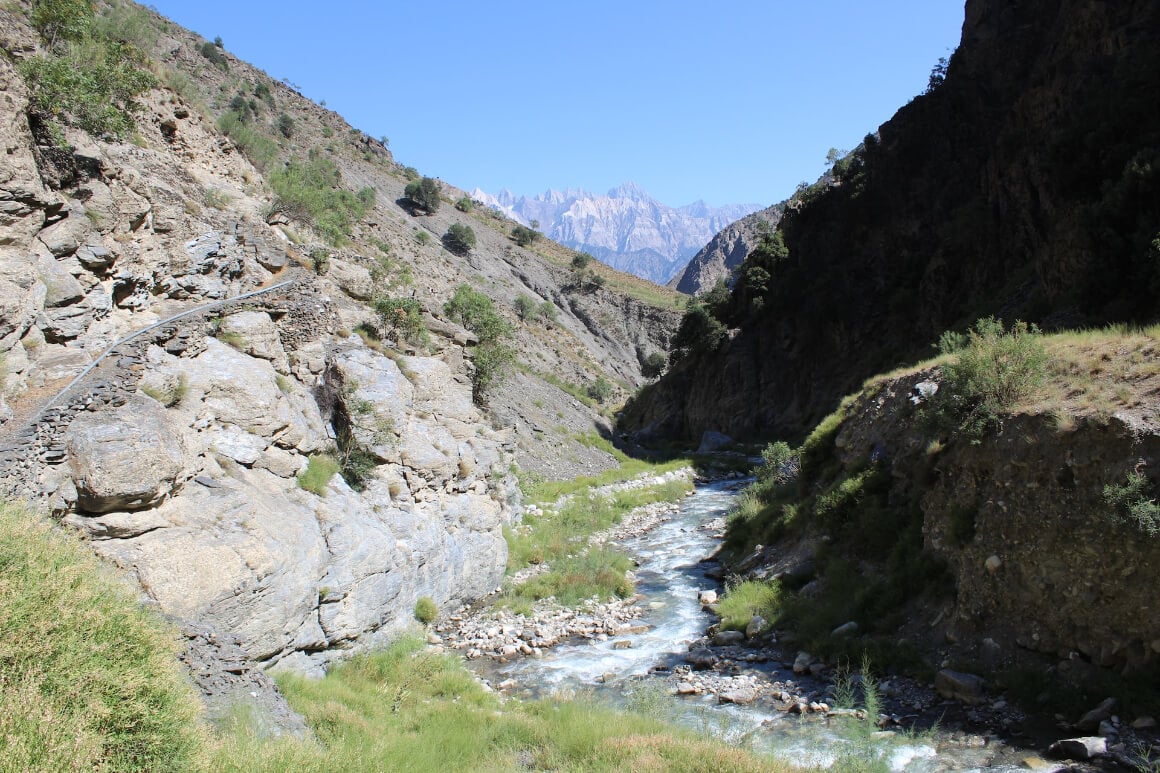 Size: 77.5 km²
Location: Chitral
Cost of Entrance: Free
Parents looking for family-friendly things to do in Pakistan national park will, no doubt, be thrilled with a visit to Chitral Gol National Park!
Encompassing several glaciers and three valleys, this park also has an 18km stream that flows into the River Chitral. Kids and adults alike will enjoy a stroll through the shaded paths fringed by cedar trees before sitting down to a picnic by the stream. Plenty of wildlife spotting opportunities are available thanks to the park's biodiversity which includes the rare Kashmir Markhor Goat, Red Fox, Siberian ibex, and the Himalayan Black Bear.
When exploring the park, do remember to take the usual bear precautions, such as not leaving food unattended and keeping your eyes open for signs like claw marks on trees.
One of Chitral Gol National Park's highlights is the historic Birmoghlasht Summer Fort which dates all the way back to the early 1900s. The fort actually served as a summer residence for the royal family who wanted to escape the summer heat in favor of the park's colder climate. The ruins draw plenty of visitors in peak season, so be sure to head there early if you'd like to avoid the crowds.
If trekking is your thing, you'll undoubtedly enjoy the many trails scattered throughout the park. Alternatively, you'll also find locals offering jeep rides through the mountains, but do brace yourself for a bumpy ride!
Where to Stay Near Chitral Gol National Park
Nestled in the beautiful town of Chitral, Roomy Hindukush Sarai Hotel boasts air-conditioned rooms with mountain or garden views. Each morning, you can fill up on an à la carte or buffet breakfast before heading out. The hotel also has an on-site restaurant serving American and Pakistani cuisine.
Forget boring accommodation… book yourself an EPIC STAY!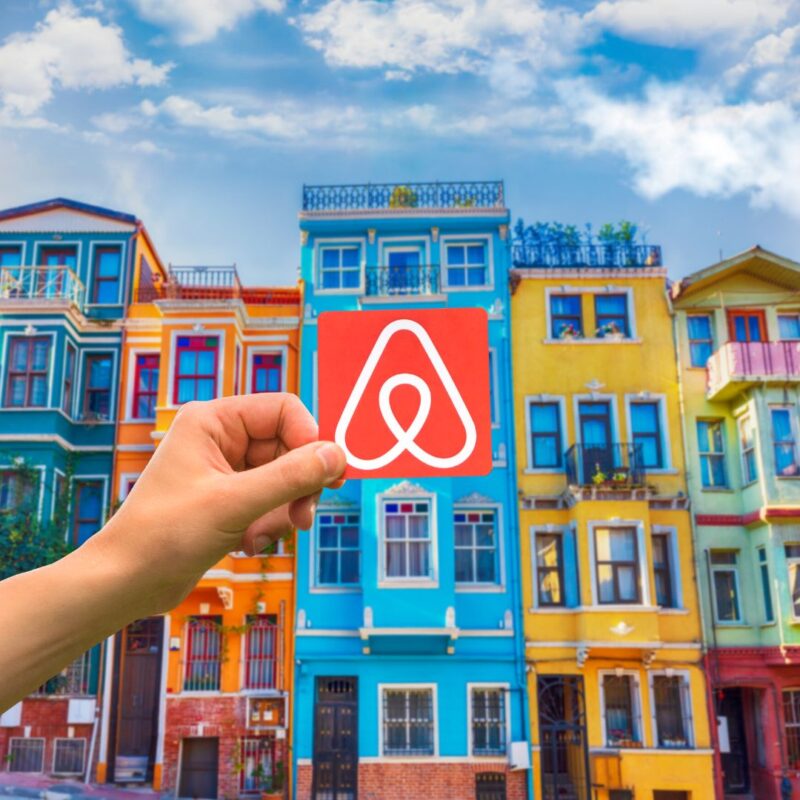 Why stay in a naff hotel when you can stay in a cosy, stylish local house instead? And for half the money too!
Stay somewhere EPIC and save your hard-earned dollars — from houses to barns to castles and caves, there is an Airbnb for every occasion!
Book an EPIC Stay
Hingol National Park
Size: 6,100 km²
Location: Asha Pura
Cost of Entrance: Dependent on activity
Wondering when's the best time to visit national parks in Pakistan? Well, while some parks do offer winter activities, I would recommend that you visit in spring or summer so you can enjoy the flowering plants and trees. Having said that, October is also a great time to visit too.
Having said that, you may wish to visit Hingol National Park at the end of summer or at the very beginning of winter before it gets too cold.
This is because the park contains six different ecosystems, including a desert- so it can get pretty hot if you visit in the peak of summer. To the north, the park is fringed by a thick forest while a barren mountain range surrounds the southern area. Owing to this exceptional cluster of landscapes, Hingol is easily the most unique park in the country.
Best of all, Hingol's landscapes are easily accessible from the capital city of Karachi through the Makran Coastal Highway.
What makes this park even more special is the unique rock formations that lure hoards of tourists each year. By far the most striking landform in Hingol is the Princess of Hope which, from afar, looks like a tall woman carved out of stone. Another popular formation is the Balochistan Sphinx which looks like a sphinx and is massive enough to be seen from the Markran Coastal Highway.
Be sure to check out the Hingol mud volcanoes found in the Mid-Hor area of the park. By far the most popular is the active Chandragup mud volcano, a holy site where pilgrims often stop on their way to a nearby Hindu temple.
Where to Stay Near Hingol National Park
Traveling with friends or family? Then you may wish to consider this two-bedroom apartment that sleeps four guests. As the evening settles in, you can put a quick meal together in the well-fitted kitchen before kicking back with a movie in the spacious living area. There's also a swimming pool in the building.
Deosai National Park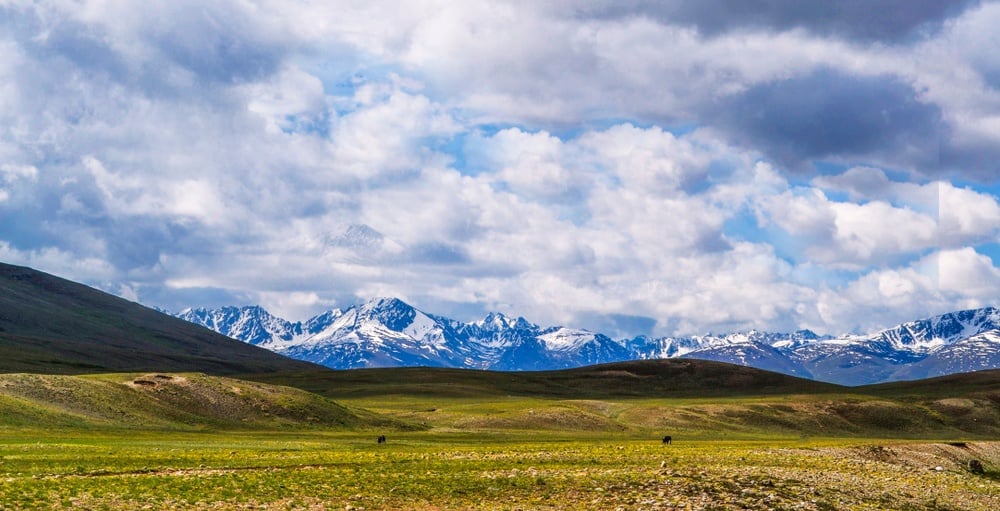 Size: 3,584 km²
Location: Gilgit Baltistan
Cost of Entrance: $10
Not only is this one of the most exciting Pakistan national parks, but Deosai also happens to lie on the second-highest plateau in the world!
Locals will tell you that during the prehistoric era, this park was inhabited by giants. In fact, 'Deosai' translates to 'The Land of the Giants.' Now whether giants really lived there or not, there's no denying that Deosai offers quite a spectacular display of streams, plateaus, hills, lakes, and peaks.
In my opinion, this park is best experienced in the spring when it's all covered in wildflowers that draw in plenty of colorful butterflies.
This park has plenty of attractions such as Sheosar Lake, known for its clear azure waters fringed by a forest-green meadow sprinkled with wildflowers. The largest lake in Deosai, Sheosar is also the highest lake in the world at over 13,000 feet.
To reach the lake, you'll need to cross across several other bodies of water, including Kaala Pani and Bara Pani. Kala Pani is quite shallow, and you can easily go through in a jeep but you can only cross Bara Pani through an old wooden bridge. It's important to know that the swaying bridge cannot accommodate any vehicles, so you'll need to cross on foot with Bara Pani's waters raging below- a daunting experience that'll no doubt please thrill seekers!
Plenty of marked and unmarked trails are available at Deosai National Park and it's recommended to book the services of a local guide to avoid getting lost. Now, if you want to prolong the fun and spend the night, you can always set up camp near Sheosar Lake or Bara Pani.
Where to Stay Near Deosai National Park
A two hours drive from Deosai National Park takes you to the Eat and Read Hotel which boasts Deluxe Twin or Double rooms for two to three guests. All rooms are fitted with a balcony overlooking the river- perfect for enjoying a quiet moment of respite at the end of a fun-filled day! There's also an on-site restaurant.
Is This the Best Daypack EVER???
Margalla Hills National Park
Size: 173.9 km²
Location: Islamabad
Cost of Entrance: Free
Let's conclude this list of amazing national parks in Pakistan with this amazing venue known for its abundant trekking opportunities! A lush oasis located near Islamabad's bustling center, this place is quite popular among the locals.
First established in 1980, this park has one of the most rugged topographies in Pakistan, complete with abrupt formations and super steep valleys. In addition, the parkland is traversed by the River Kurang which eventually merges with the River Soan.
Climbers may wish to attempt scaling the impressive Tilla Charouni Mountain which towers over 5,000 feet above sea level. Do remember that this is the tallest peak in the area, so the summit hike should only be attempted by experienced hikers. The park is open 24/24 but I would still recommend that you plan your trek early so you can get back before sunset since Margalla Hills National Park is entirely devoid of lighting fixtures.
For something easier, you can also check out the Maragalla Hills Trail 3 loop which covers an area of 3.9km and requires less than two hours to complete. Because it's one of the least frequented paths, this is the ideal spot for enjoying a quiet moment of solitude while reconnecting with nature.
If you're traveling with children or if you simply don't feel like walking, rest assured that the path has a well-paved route that'll take you through some of its most picturesque areas.
Like most wildlife sanctuaries in Pakistan, Margalla Hills National Park has a diverse range of wildlife, including the Golden Jackal, Leopard Cat, Red Fox, Asiatic Leopard, and the like.
Where to Stay Near Margalla Hills National Park
Ideal for two to three guests, this luxury villa lies just over an hour from Islamabad. Offering unblemished views of Khanpur Lake, this Airbnb is perfect for nature lovers: fresh spring water pools, terrace gardens, and a greenhouse all lie within just a few steps from the villa. Guests can also take advantage of the fully equipped kitchen.
Final Thoughts
Each season brings something magical to Pakistan's national parks, so you'll be in for a treat regardless of when you're visiting! The country has no shortage of incredible landscapes where you can experience different types of outdoor activities.
If I had to narrow it down to one, I would pick Deosai National Park, mainly because its spectacular scenery, camping opportunities, and endless trekking options. This park is even more stunning in spring, so be sure to time your trip adequately!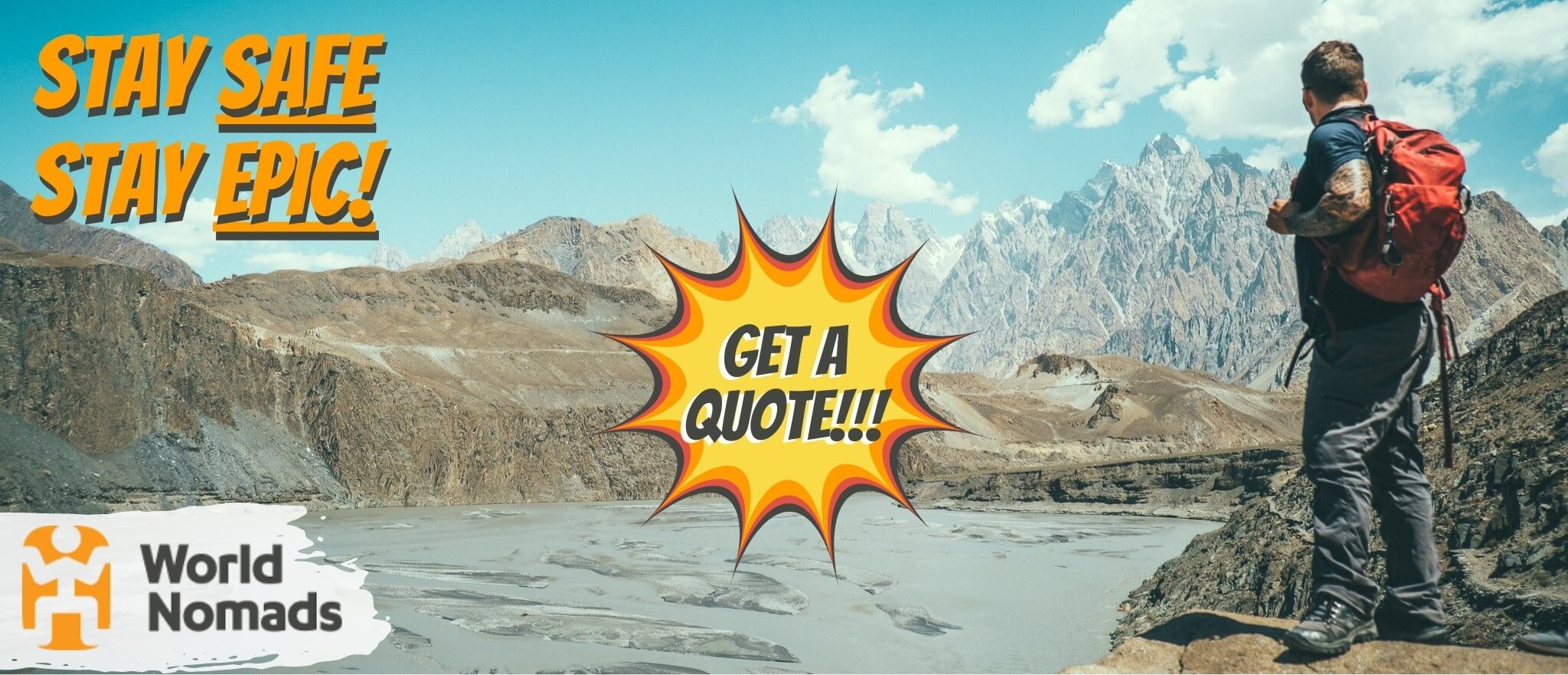 World Nomads' mission is to support and encourage travellers to explore their boundaries. They offer simple & flexible travel insurance, and safety advice to help you travel confidently.
They've been doing it since 2002 – protecting, connecting, and inspiring independent travellers just like you.
Get a quote below or read our in-depth review!
World Nomads provides travel insurance for travelers in over 100 countries. As an affiliate, we receive a fee when you get a quote from World Nomads using this link. We do not represent World Nomads. This is information only and not a recommendation to buy travel insurance.
---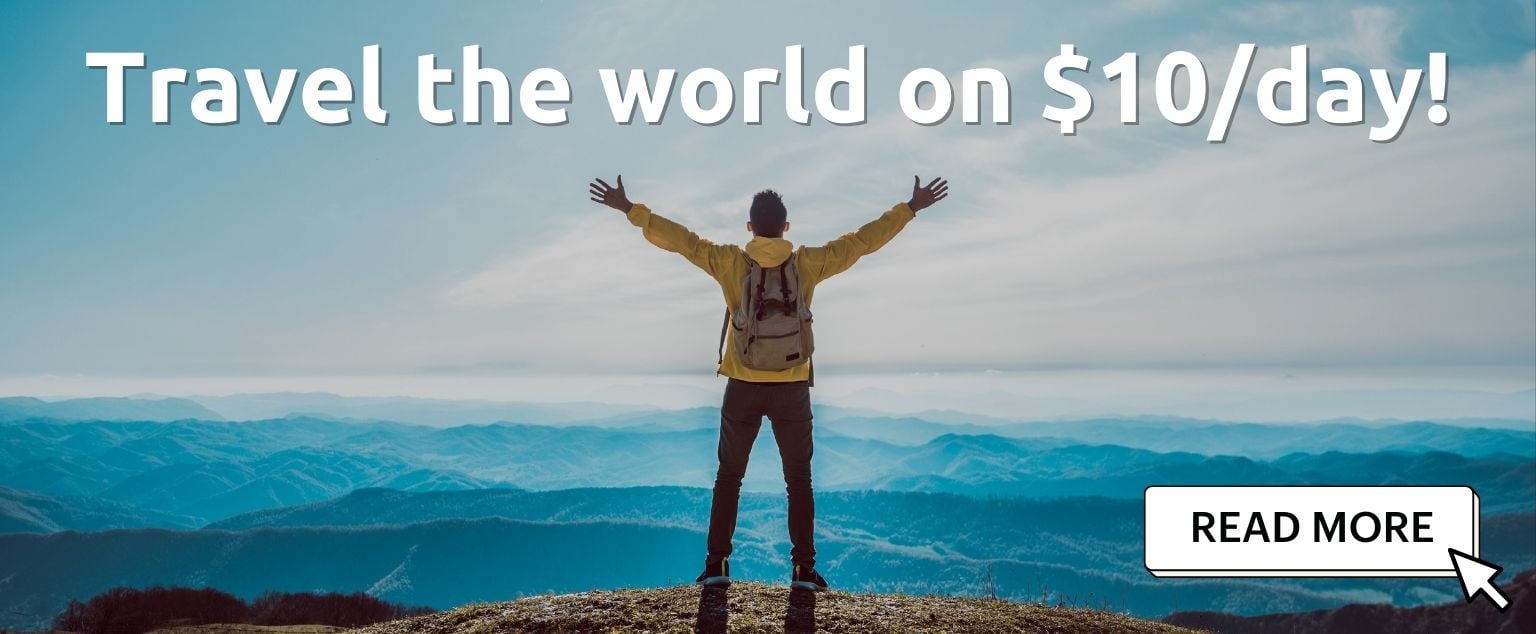 And for transparency's sake, please know that some of the links in our content are affiliate links. That means that if you book your accommodation, buy your gear, or sort your insurance through our link, we earn a small commission (at no extra cost to you). That said, we only link to the gear we trust and never recommend services we don't believe are up to scratch. Again, thank you!