Do you wish you could travel more but don't have enough money? Well, this guide will tell you all about epic travel jobs and help you find work and travel the world. There's a surprising number of jobs that involve travelling, a few canny ways to make money travelling abroad, and even some jobs where you actually get paid to travel…
I've been traveling the world for nearly ten years now and have picked up lots of different travelling jobs on the road. For the last three years, I've been focusing on my new travel career: evolving from a broke backpacker to a successful entrepreneur. But before that, I worked all kinds of awesome – and terrible – traveling jobs to make ends meet and keep my travels going.
In today's post, we give you the lowdown on some of the best travel jobs for backpackers, ex-pats, and aspiring digital nomads. The best bit is that many of them, you don't even need a college degree or university education!
Make Money Traveling the World
There are lots of different types of travel jobs out there and they can roughly be broken down into three categories. Let's take a look at them before we delve into the jobs themselves.
Jobs Where You Travel
There are some jobs that will pay you to travel the world. This might sound very glamorous at first but you have to bear in mind you may not get as much of a chance to actually explore as you will be working. These could be travel or potentially even travel careers but they still require the level of input from you (usually) that any regular job would.
Jobs that require travel and pay well, such as being an airline pilot, will offer you a chance to save up mega-money and to hopefully see parts of the world during your downtime but, in my opinion, these travel careers don't have the same kind of freedom as being a digital nomad.
Digital Nomad Careers
Personally, I'm a big believer in making money through a digital nomad job as these jobs allow you to work from literally anywhere in the world, on your own schedule, and often as your own boss.
It takes time to set up a digital nomad career – it took me almost 10 years before I went from broke backpacker to entrepreneur! However, and, if you're a wandering vagrant, you may well need to find a travelling job right now so you can replenish your bank balance and keep the travel fun going! In that case…
If this sounds like you, check out our digital nomad packing list.
Backpacker Travel Jobs
These travel jobs are jobs. They could be good jobs they could be shit-kicker jobs. They could, potentially, also progress into careers but they wouldn't be travel careers. You'd just be an ex-pat.
Many of the best travelling jobs for backpackers are super casual affairs such as seasonal work or temporary manual labour gigs. I've found paying work on goat farms, behind bars, in hostels, on construction sites, on beaches, and in many other places whilst backpacking the world. It's usually very easy to find some casual work as a backpacker.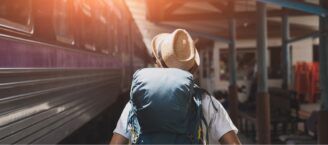 Unlock the secrets of traveling on a budget!
Sign up for The Broke Backpacker newsletter to receive regular tips on how to travel for less plus a FREE copy of The Backpacker Bible!
Getting Paid Around The World – A Word on Banking
No matter which of these awesome career options you opt for, you will need to figure out how you are going to get paid. If you will be dealing with clients or employers from across the world, you need a bank account that allows you to send and receive money internationally fast, and with minimal fees.
We recommend that you use Wise for making and receiving payments as well as for managing your day to day expenditure.
You can open both accounts for FREE by clicking on the buttons below;
The Best Travel Jobs in 2021
Let's look at how to work and travel. Ideas range from online trading to teaching yoga; we have something for every CV!
1. Make Money Blogging
This is a travel career that I am, clearly, in a position to speak. You know The Broke Backpacker – you know, the blog you're reading right now – yeah, I'm The Broke Backpacker.
Starting a blog was the best decision I ever made and is, in my opinion, the best travel job out there. I can travel whenever I want and make money out of my adventures to keep me going. However, blogging is not easy and it's not especially quick to start making money. Check out this post for ten reasons you should start a blog.
Blogging offers a great introduction to many different digital nomad careers. You'll learn a bit more about SEO, about copywriting, web design, social media management, etc. – the list goes on. All you need to get started is a decent laptop for blogging and loads of patience!
How Much Can You Earn?
From $0 – $50,000 per month!
2. Teach English Abroad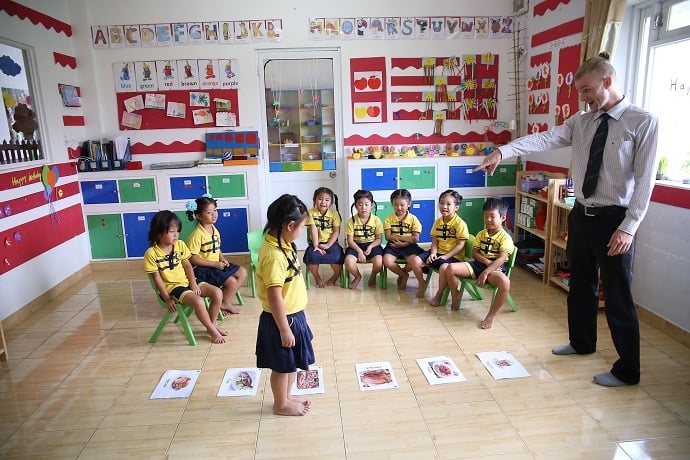 For backpackers looking to settle somewhere for a year or more to save up some serious cash, teaching English abroad is one of the best jobs for nomads.
You can teach English in so many countries these days and see the world at the same time. This is probably one of the best travel careers out there and there's a pretty low barrier to entry – most native speakers can get a travel job teaching English.
Being a native speaker gives you an obvious advantage but it's also possible for non-native speakers to get work teaching English too. Taking a TEFL course first will help you hit the ground running and hopefully will mean you won't be a crap teacher; it's a small investment that will help you get a better paying job in the long
How Much Can You Earn?
$1500 – $3000 depending on the country.
3. Teach English Online
Thanks to the power of the internet, the world of teaching English online has opened new doors to native English speakers wanting to work from anywhere where you have a solid internet connection. What's the best part? Depending on the company you work for, you can choose your own schedule and commitment level that aligns with your own needs.
Teaching English online is fast becoming one of the best ways for backpackers to make money online without a doubt. Language platforms like Preply let teachers set their own pricing, choose their own hours, and market themselves to potential clients. Sign up to teach English or your native language while travelling.
How Much Can You Earn?
About $1500 per month.
4. Dropshipping
Dropshipping is when you ship products to customers, usually in Europe or the USA, from somewhere cheap (usually China).
I began dropshipping my own products in late 2017 as I had been selling products through the Amazon affiliate program for over two years and I spotted an opportunity to make more money by producing my own versions of the products I sold the most of and shipping them from China to an Amazon FBA warehouse.
5. Affiliate Marketing
Affiliate marketing is very simple. It means that you recommend a product or service to your audience, and if someone on your website uses that product or service, you get a commission!
Affiliate marketing is basically being a middle man and is one of the most popular, proven, and sustainable ways to create income online. I'd say that over 75% of my personal income comes from affiliate marketing. If you are interested in online jobs travellers can easily utilise, affiliate marketing is the holy grail.
Check out my post on Ditch Your Desk – Affiliate Marketing 101 – for a starter on getting into the game.
6. Day Trading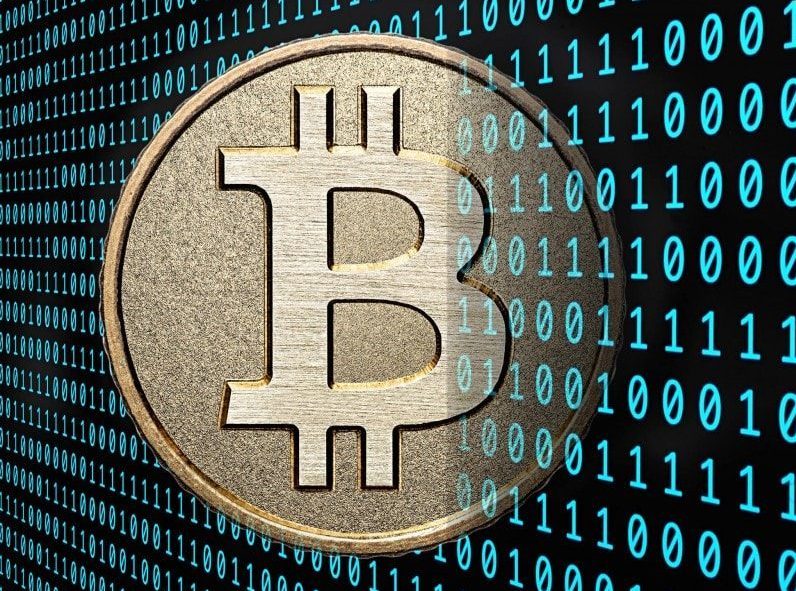 Day trading is a really exciting – but very nerve-wracking – way to make money while travelling. I have no experience trading stocks but I have been trading Cryptocurrency for just over a year now and have made a 3800% return on my original investment.
If you have money that you can afford to lose (seriously, this shit carries risk) then day trading is one of the most exciting travel jobs out there right now.
7. Scuba Instructor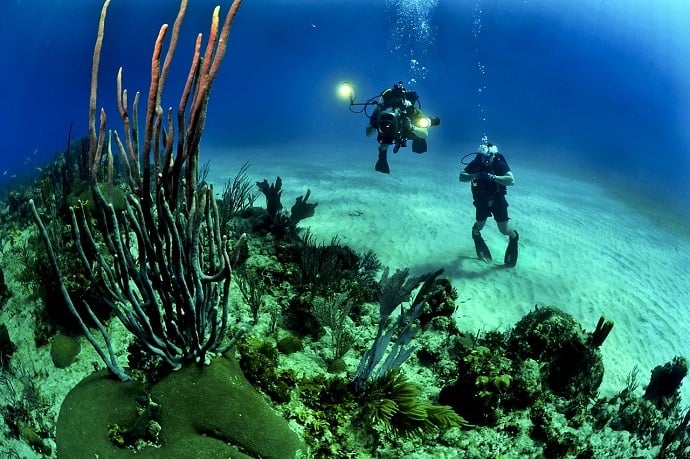 We're moving away from the online travel job space now and into more practical, hands-on ventures.
Being a certified Scuba Diver Instructor takes a bit of investment, but can be one of the most fun ways to work and travel the world. You need a handful of courses and certifications, as well as having logged in a certain amount of hours underwater yourself.
If you are already certified, get excited! If you aren't, you can do it at home, or take advantage of many programs that exist in countries like Thailand and the Philippines. Hand's down this is one of the best ways to get paid to travel and you can pick up paying work in lots of different countries around the world.
This article on how to become a scuba diving instructor is a good starting point if you're keen.
How Much Can You Earn?
$1000 – $4000 per month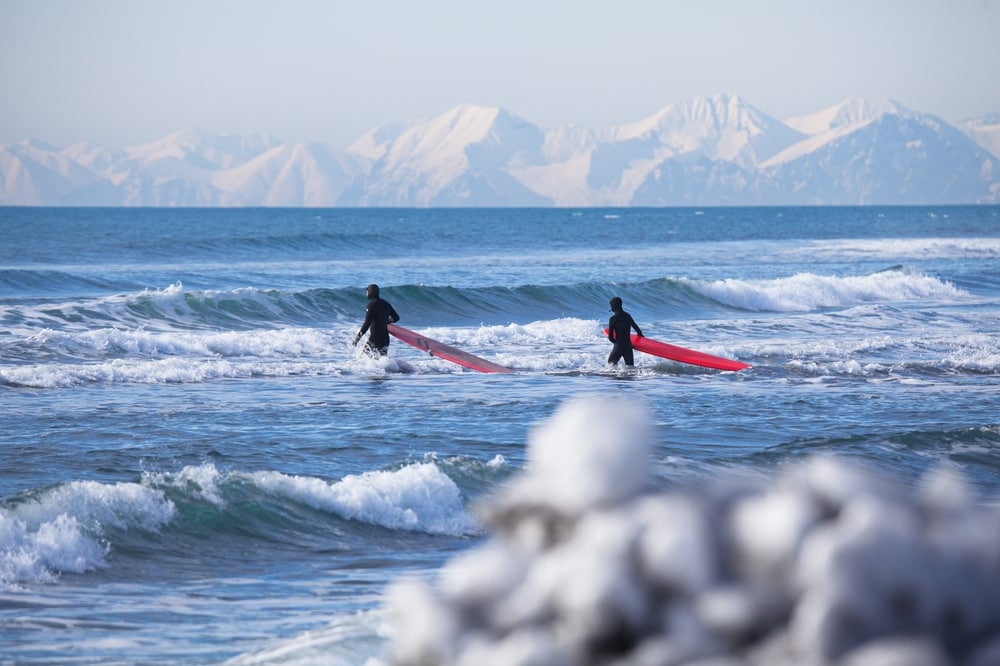 Similar to a scuba instructor, but without all of the need for certifications. You just need to be a badass surfer! Surfing instructors can do well for themselves by travelling, surfing, meeting people who are interested and want to learn, and then offering their services.
You won't earn as much as a scuba instructor, but you'll be getting paid to do surf work and travel at the same time which is probably the coolest thing ever! I'm a big fan of surfing and hoping to spend a year or two getting a hell of a lot better in the future. If you are looking for cool jobs you can do while travelling, this may be for you.
There are lots of resources for finding potential gigs. Use Surf Travel Jobs for a start.
How Much Can You Earn?
$500 – $1500
9. Teach Yoga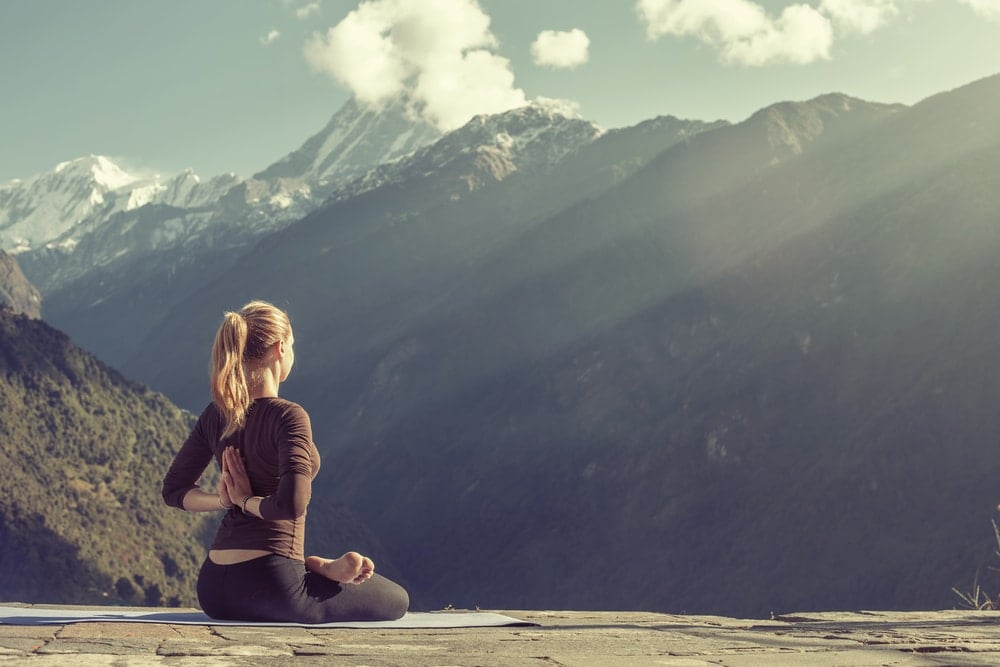 Yoga continues to grow in popularity around the world, and yoga instructors are in high demand. While not the highest paying travel career, finding work as a yoga instructor is one of the more assured ways to work and travel.
Getting a yoga certification CERTAINLY helps you stand out from the crowd but it necessarily isn't needed. Talk to other guests at your hostel, or people around any beach, hippy, or traveller town and see what you can rustle up. Or head over to Yoga Travel Jobs Directory and see if there are any worthwhile postings. The beauty of this one is that the informality allows you to work on the road.
How Much Can You Earn?
$500 – $1500
10. Buy A Place and Rent It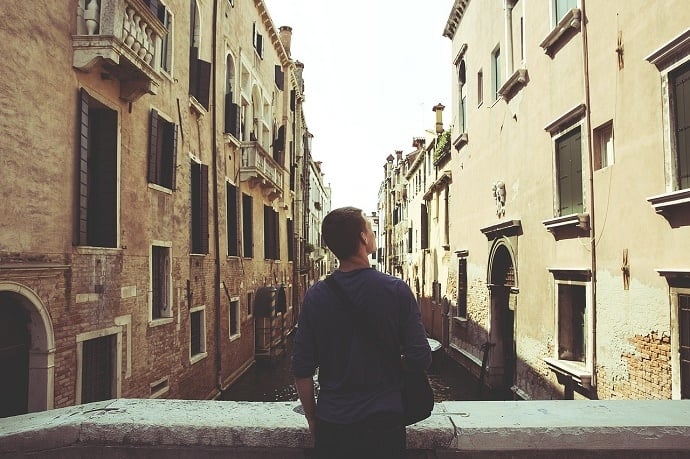 If you have been working for a while, you may have some savings. Rather than blowing it all on a couple of fast-paced years of travel, invest it into buying a property at home and renting it out whilst you travel (thus living off the rent money).
You can advertise your place on lots of different websites including Airbnb and it can very easily turn into big bucks. Pretty soon, you'll be making money while travelling; so much so that some of my friends will not even stay at their own place when they return to their hometown.
How Much Can You Earn?
$600 – $1500
11. Work on A Boat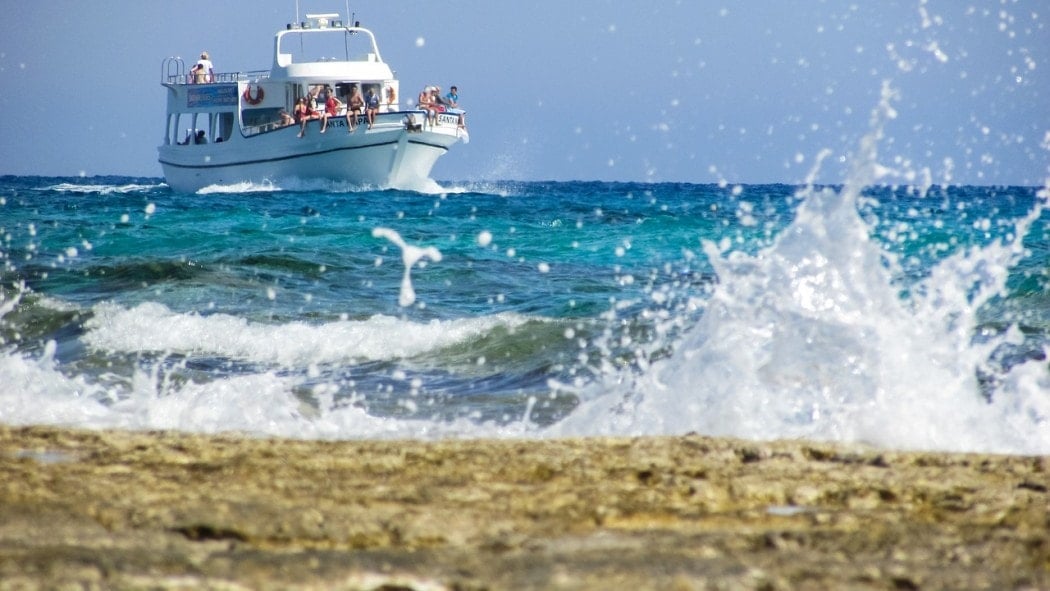 Unfortunately, the days of being a pirate are kinda over but that doesn't mean you can't still work on a boat!
A traveller's job on a boat is certainly easier to get with experience, but sometimes it's as easy as just walking on to a dock and asking around. Teach yourself to tie knots first and you'll be golden.
Want to significantly increase your chances of getting hired on a superyacht or boat? Consider taking a course at the Super Yacht School. – an online training company that educates people on everything they need to know regarding how to land a job on a superyacht as a crew member.
Alternatively, get a job on a cruise ship and live the party working travelling life on the high seas. Drugs, booze, and nights of wanton debauchery – excellent!
Check out: This post on working your way around the world on yachts.
How Much Can You Earn?
$1200 – $2500
12. Become a Party Promoter/Brand Ambassador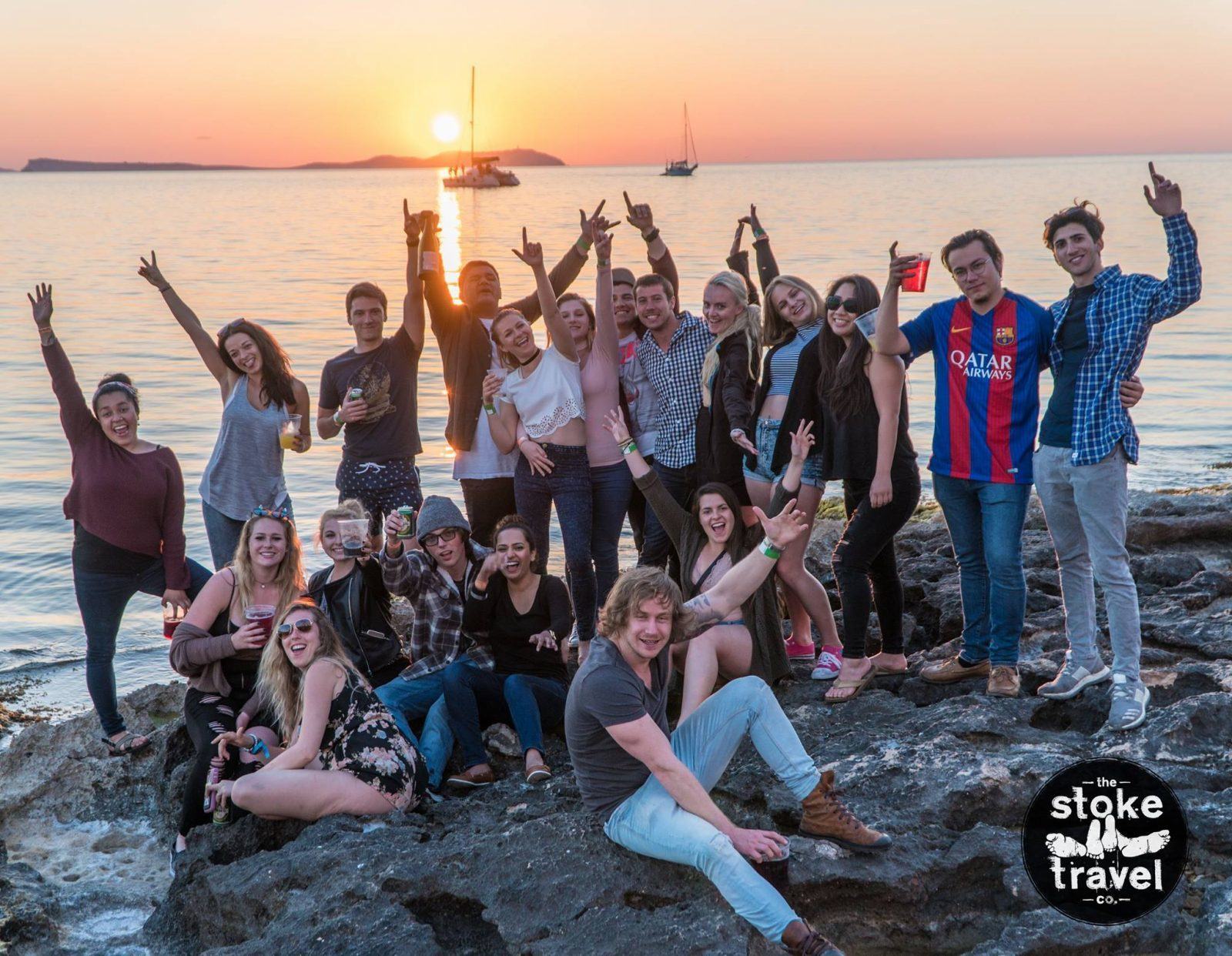 If you are a fun-loving party animal with some social media/writing/promoting skills then you could be a candidate to score a job as a brand ambassador for a tour business specializing in party-based tours. Every year Stoke Travel gives 100+ regular travellers the opportunity to work and travel for free by volunteering at events or doing internships in their Barcelona and Byron Bay Office.
That's right. Three square meals per day and unlimited booze. For the right individual, this job promises to be helluva of a lot of fun (possibly too much fun).
How Much Can You Earn?
$Free drinks – $1200
13. Boat Delivery
More boats! This one is a bit difficult to get into as a newbie but if you have some experience working on the high seas, boat delivery has some serious work and travel potential. Typically the pay won't be very high (if at all) but you'll get your experience up and get to sail the seven seas for free!
Getting into this travel career could lead to more lucrative gigs in the future so it's worth considering if the goal is simply finding jobs that let you travel.
Head over to Crewseekers.net or cruisersforum.com for some job leads!
How Much Can You Earn?
$1000 – $3000
14. WWOOFing
WWOOFing (World Wide Opportunities on Organic Farms) has been budget travellers go-to work and travel job for decades now. The gist is – you work on organic a farm for 20-30 hours a week and are given free food and accommodation in return.
Whilst this isn't exactly a travel job – since you won't be paid – this is a great way to cut your costs if you're on the road. There are tens of thousands of farms spanning the globe, so where ever you wish to travel, WWOOF's got you!
My buddy Aaron from Nomads Nation (pictured above) spent two months on a farm in Portugal and wrote an awesome post – The Ultimate WWOOFing Guide.
How Much Can You Earn?
It's a 'bread & board' deal.
15. HelpX/Workaway
HelpX has been around for a while. You haven't earned your budget travel stripes until you've HelpX-ed somewhere! HelpX and Workaway (next on the list) are more or less the same thing.
As opposed to WWOOFing (which is volunteer gigs exclusively on farms) these two sites have a range of volunteering tasks. Teaching English, translating, painting, hostel work, watching kids, farming – anything!
Check out our in-depth review of Workaway if you want to learn more!
How Much Can You Earn?
It's a 'bread & board' deal.
16. Worldpackers
Worldpackers is one of the best Workaway alternatives out there. An online platform that allows you to work, travel, do some good for the world, and have some awesome experiences in the process! I could go into the nitty-gritties but, let's be honest, this is another platform in much the same vein as the previous two.
The big difference? We're getting you a discount on signing up – woo! For the record, HelpX and Workaway also have entry fees.
Be sure to read our review of Worldpackers or cut right to the chase and go to the Worldpackers website. Be sure enter the code BROKEBACKPACKER at the checkout and you'll get a delicious discount.
How Much Can You Earn?
It's a 'bread & board' deal.
Grab your copy of the Backpacker Bible for Free!
Learn how to travel the world for less than $10 per day with the Backpacker Bible!
This book is the culmination of over 10 years of travel and living on a shoestring budget. It's full of valuable insider hacks that will help you unlock your full potential as a traveller.
It's also FREE at the moment! All you need to do is click the button below, provide the necessary information, and you'll be emailed the ebook.
I want it!
17. Housesitting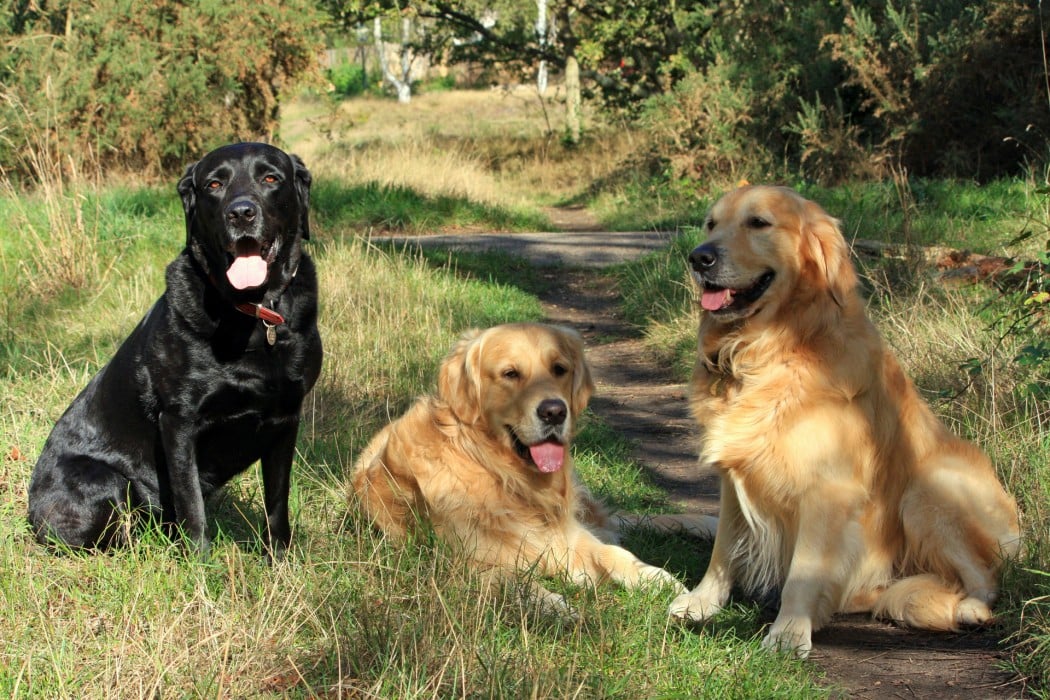 Sort of a work-exchange-meets-a-job, housesitting while travelling is all the hype right now. Typically you pet-sit for an extended amount of time, and in return are given free-reign over an entire house. Housesitting gigs rarely pay as but you can't really complain as their still jobs that allow you to travel near-indefinitely.
You'll be getting free accommodation, a big ass kitchen, and the privacy of your own house! This is one of the best ways to travel. As with all good things, it's challenging to crack into but once you gain experience and a resume, you'll have your choice of gigs. Highly recommended!
How Much Can You Earn?
A free house!
18. Work as an Au Pair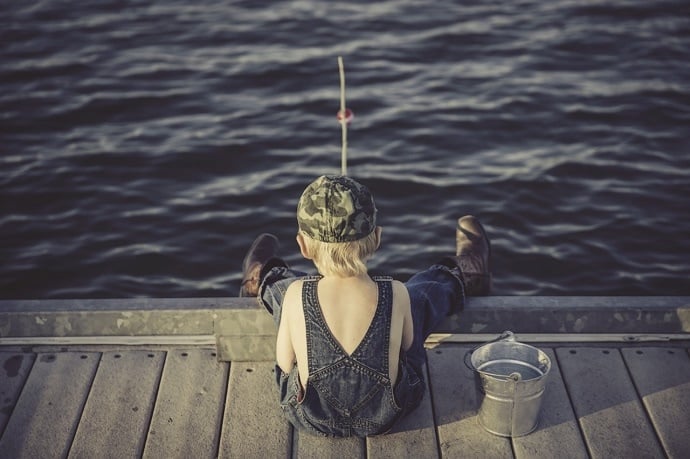 Au-pairing is one of the oldest travel careers around and is still a great option to save some money and see the world. Personally, kids ain't for me but if you are bubbly, happy, smiley and don't mind cleaning up the sick, then there's plenty of little ones who need a lovely person like you to help take care of them.
It doesn't always pay, and if it does pay it's not always much. But you can earn up to 5k a month if you're happy to travel for work (which, you should be) to teach in some more far-flung lands.
You'll get free lodging and food, and likely some pocket change for the weekend if your volunteering in Europe. Being an au-pair is a pretty solid way to get paid to travel and live in a new country.
How Much Can You Earn?
$0 – $5000
20. Hostel Work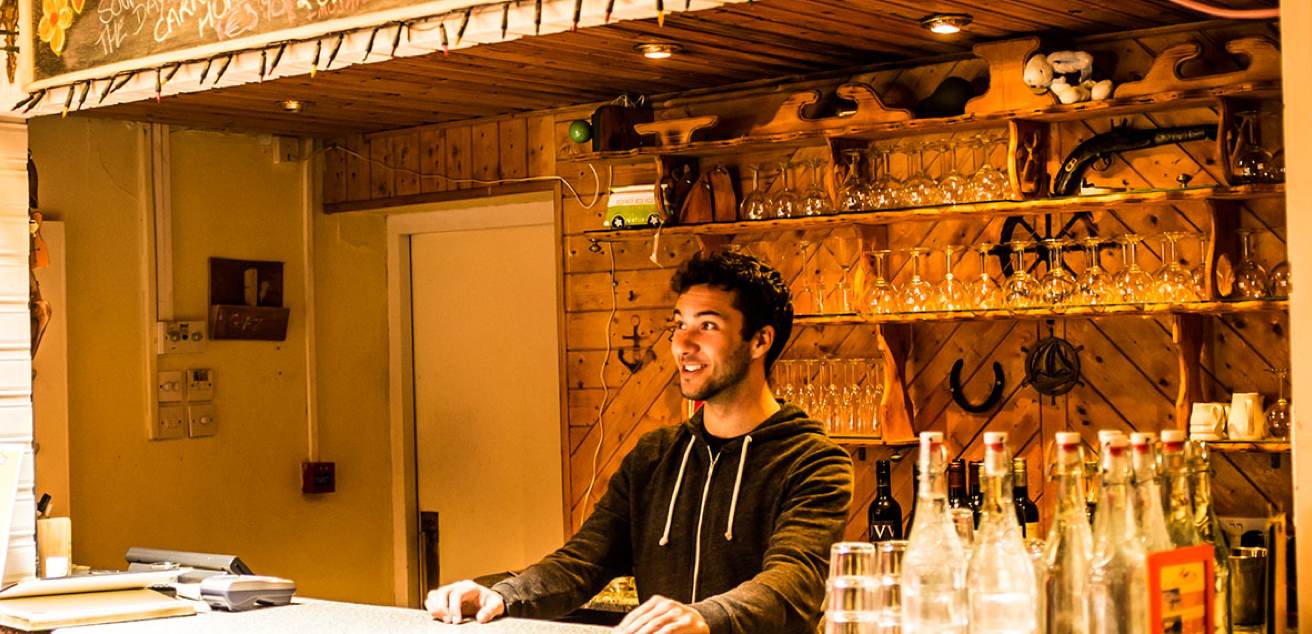 Hostel work is one of the best-kept backpacker (not-so-secret) secrets. Once upon a time, it was hush-hush but now not so much. So let me tell you – finding hostel gigs is SUPER simple and hostel work is one of the best travel jobs for backpackers.
Hostel work is one of the easiest travel jobs to get – just ask the hostels you are staying at if they are looking for any help. They will know exactly what this means. "Help" means manning the front desk graveyard shift, sweeping the floors, or most likely minding the bar.
If they are looking for any "help", they might pay a bit of cash but you'll surely get a free bed and some food out of it. Hostels are one of the staples for travel work and are a phenomenal way to save money while travelling.
21. Bar Work
Similar to hostel work, bar jobs have kept the backpacker going since basically the dawn of time. Often the bar work will be in a hostel bar (mentioned above) but just as legit is finding work at standalone bars. This is particularly true in seasonal European cities (but I've seen it in South America, Australia, Asia… basically everywhere).
The best way to find a bar job is just to walk around and ask if the bars are looking for any help. Or, if you're having a pint somewhere, strike up a conversation with the bartender and get the scoop. A simple inquisition can lead to a lot of opportunities.
How Much Can You Earn?
$800 – $2000 per month
Want to save the world?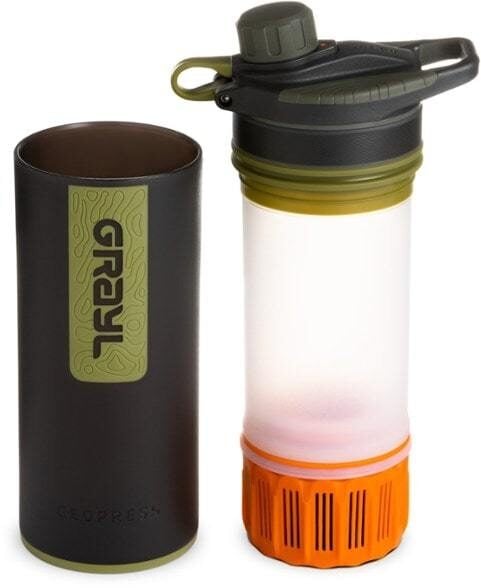 Single-use plastic bottles are a huge threat to Marine Life – Be a part of the solution and travel with a filter water bottle.
The GRAYL GEOPRESS water bottle is the ONLY all-in-one filter water bottle setup you'll need. Whether you need to purify the water from a hostel sink in Kathmandu or a stream trickle in the Andes, the Geopress has got you covered.
Read our full review of the GRAYL GEOPRESS!
Seasonal Jobs
This is a large category that encompasses many different travel jobs. Restaurants, construction, hotels, cruise ships, ski resorts, mining, deep-sea Alaskan fishing gigs, the list goes on! While a lot of these jobs are covered elsewhere in this post, seasonal jobs are worth noting.
You can literally travel the world working, chasing the season (which by the way usually equates to amazingly beautiful weather) and making money when jobs are in demand and at their highest paying…
How Much Can You Earn?
$1000 – $5000 per month
23. Construction
One can find legitimate and decent-paying construction work in Australia or New Zealand. In other parts of the world, asking around can bring also bring a lot of opportunities. If you have construction experience heed my advice – check out WWOOF, HelpX, and Workaway.
Many hostels, farms, and everything in between will advertise their needs in hopes of finding a qualified working traveller. You'll get food, lodging, and (depending on the project) a bit of money as well.
If you have experience as a plumber or electrician, you can make bank and even land a job where you are paid to travel to and from different world projects.
How Much Can You Earn?
$1200 – $3000 per month
24. Become A Freelance Photographer
If you love taking pictures, why aren't you making the most of your skills and being paid for it? Breaking into freelance photography is no easy feat but it is totally possible if you have perseverance and work at honing your craft every day.
You can travel the world forever by snapping away… If you get really good at your craft, you can even land a job that pays you to travel as a professional photographer for either the media or, the dream, National Geographic.
How Much Can You Earn?
$0 – $5000
25. Transport a Car or RV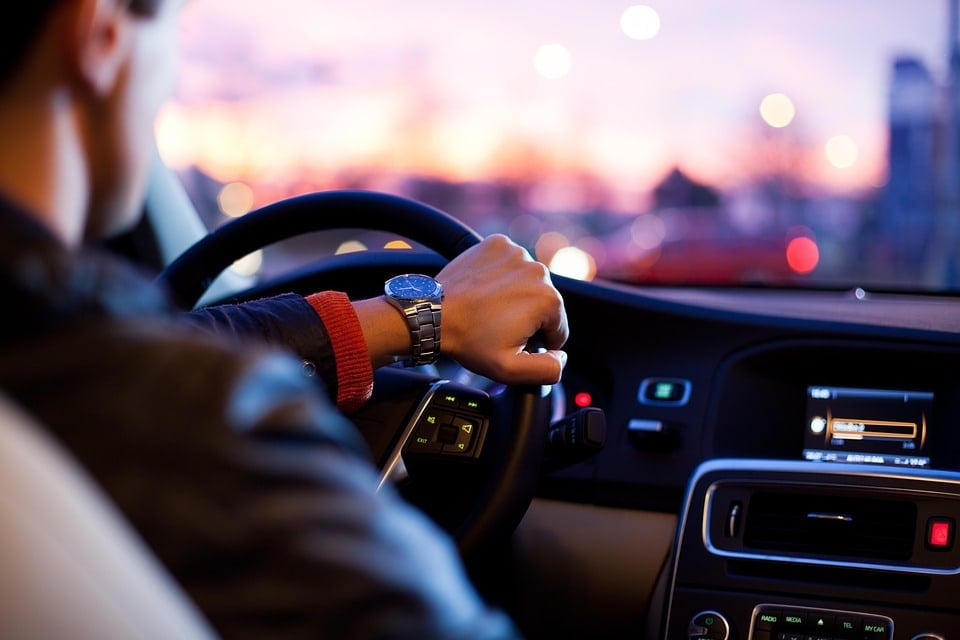 Car and RV dealerships or car rental companies sometimes hire people to drive cars to a different destination. Rental companies often find themselves with too many cars in one destination and want to move them to an area where rentals are more in demand. Car dealerships may need a specific car, with specific options or colours that they arrange to get from another dealer.
While most companies work with full-time professional drivers, there may be some opportunities for one time trips. The trick with these jobs is getting a car that's going where you want to go at the right time. You'll need a clean driver's license and may need a speciality license to drive RVs. Transport companies like DAS Auto Shippers and RV Transport hire drivers.
HitTheRoad.ca is a well known Canadian company that offers mostly long-distance, one way, one trip driving contracts for cars, while AutoDriveAway has listings for the USA.
26. Tour Director
Directors accompany a tour group for the entirety of the itinerary and basically makes sure people are having a good time. If it's a twenty-one-day culture tour through Central America, the tour director is there the entire time, leading the group, answering questions, communicating with the bus driver, and most importantly creating solutions when shit goes wrong.
This is one of the travel jobs that requires the most work, but if you think you possess the qualities, there are thousands of tour operations companies looking for new leaders.
This industry is very competitive, but once you get your foot in the door you'll be offered work left and right. I've got some experience leading adventure tours myself and this is a solid choice of job that involves travelling… You just need to have endless amounts of energy. These are maybe the best jobs for travel and adventure but always the best paid.
How Much Can You Earn?
$1000 – $3000
27. Travel Tour Guide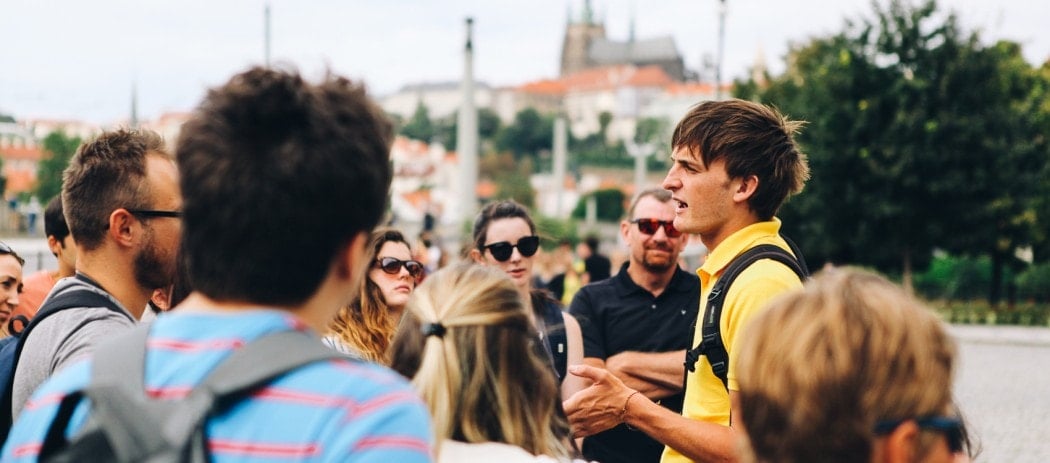 As opposed to a tour director, a tour guide usually does shorter tours (think three-hour walking tours). Ideally, tour guides are experts in their niche, but sometimes a bit more knowledge than the average Joe will suffice
If you have experience or certification, getting tour guide work will be easy. If you live within the EU, you can also find tour guide work within Europerelatively easy (free walking tours, etc.) without certification. Otherwise, there are lots of people on the web tapping into their entrepreneurial spirit and starting their own tour jobs while on the road.
How Much Can You Earn?
$500 – $1500
You should always have emergency cash hidden on you – pick up this awesome security belt with its hidden pocket before you travel, it's perfect for hiding money, a passport photocopy.
Travel with peace of mind. Travel WITH a security belt.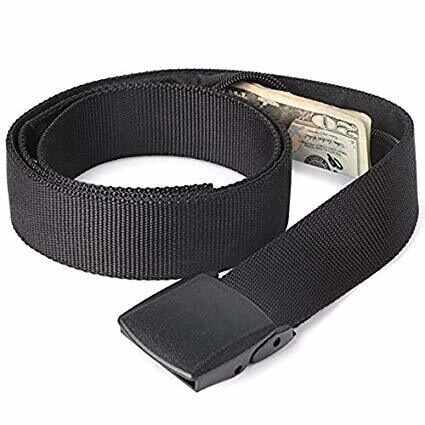 Custom-designed BY the Broke Backpacker FOR broke backpacking, the Active Roots Security Belt will keep your valuables safe no matter where you go.
It looks exactly like a normal belt except for a SECRET interior pocket perfectly designed to hide a wad of cash or a passport copy. Never get caught with your pants down again! (Unless you want to.)
Check on Amazon
28. Fitness Instructor
Similar to Yoga, if you're in shape and know how to break a sweat, you can get paid to help others do the same! I love finding creative ways to stay in shape while travelling and you'll find plenty of other travellers who will share this interest.
See if your hostel wants to organise any activities or events which you can market by word of mouth or by putting a flyer up. Head to a park or the beach and BOOM! You're a certified fitness instructor… sort of.
Certifications are for losers without glorious muscles.
29. Professional Chef
If you have some cooking abilities or some legitimate kitchen experience you can find a job by asking around at kitchens in hotels, cruise ships, boats, or retreats. Also take a look into WWOOF, HelpX and Workaway as you can certainly find some cook-work opportunities for a free place to stay.
The downside is that you'll have to work in close proximity to chefs and chefs are primadonnas.
Check out: This interview with a chef travelling the world.
How Much Can You Earn?
$1500 – $3000 per month
30. Making and Selling Jewellery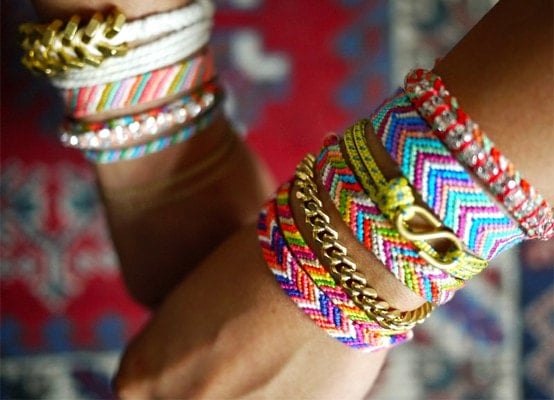 Screw travel jobs, be a travel entrepreneur! While you can make and sell anything, jewellery is certainly the backpacker artisans staple and I've met lots of people who make and sell jewellery whilst travelling. This is probably one of the easiest travel jobs out there.
The materials can be cheap and light to carry, it's an artsy and fun thing to do, and you can set up shop (busking style) in a city and make some money. Selling handmade jewellery on the street isn't the path to becoming a billionaire, but if you can make a decent product, it's a great way to bring in enough to cover a day of gallivanting.
How Much Can You Earn?
$500 – $1000 per month
31. Importing Stuff to Sell
A personal favourite of mine, this is what I sometimes refer to as the 'stuff your backpack' method. When in exotic countries you will find awesome nicks and nacks that people back home will go crazy over! Think hippie stuff – chillums, trousers, jewellery, etc. These items will be authentic and dirt cheap.
Then, when you are outside that country you can sell the authentic handcrafted Indian peace pipe that you paid $.75 cents for in Mumbai for $15 at festivals or online! It's a great way to make 1,000% or more on your investments.
To make the most money though, you'll have to frequently hit the road and stuff your backpack as well as have a good eye for stuff to take back home.
32. Busking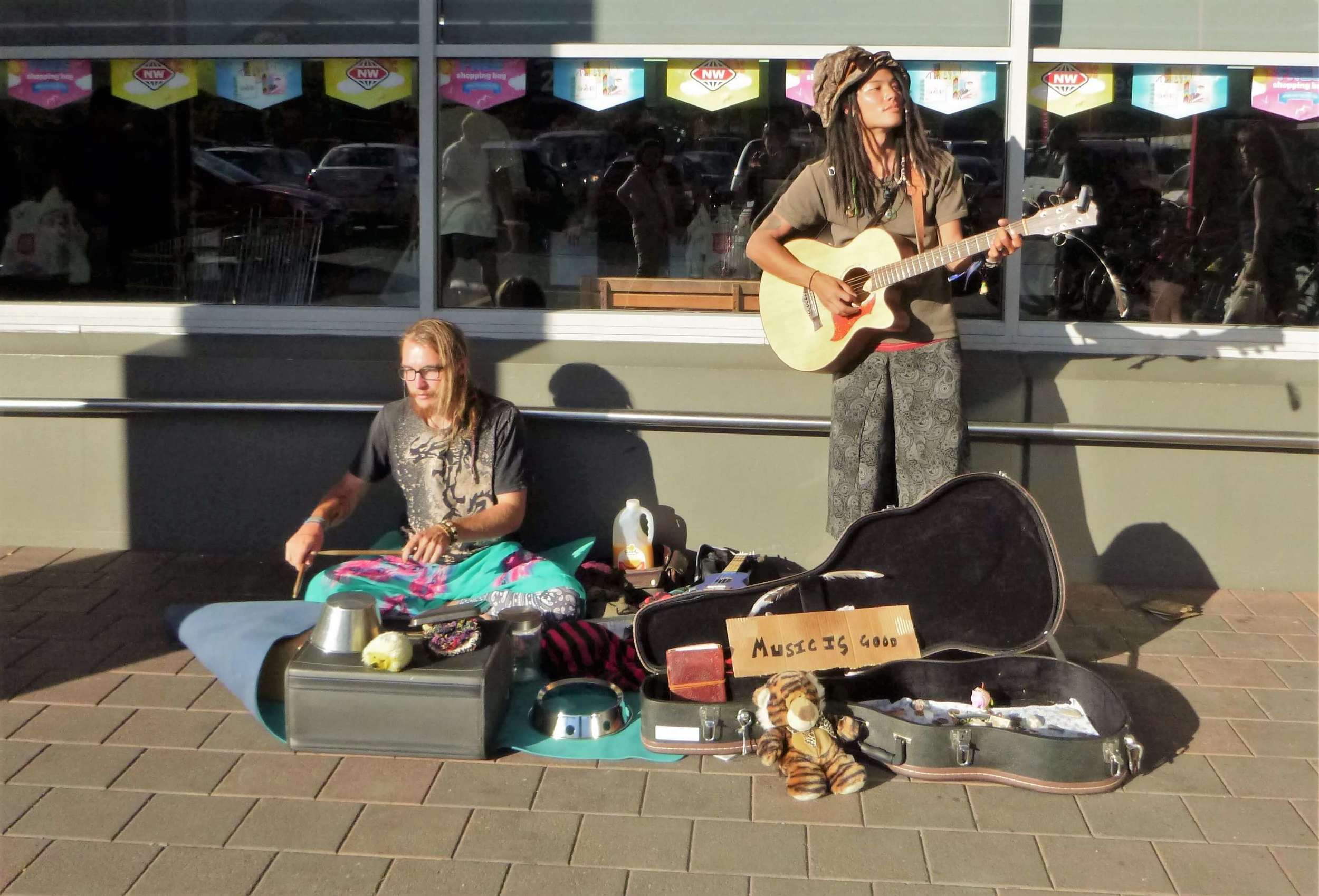 Play an instrument? Tap into your inner performer! While not guaranteed, street performing musicians (aka busking) can bring in some good money! Next time you're walking by a street performer, take a look at their tip jar.
If the musician chose the right location and is talented enough, there's a pretty good chance they are making some dough! Also, as a musician, you should look into giving lessons while travelling for work or playing gigs at bars or hostels. They might give you a free bed or some drinks. Not a bad payoff for a few hours of jammin'!
Check out our guide on busking once again by that sexy, sexy dirtbag with the fine ass and voice of an angel.
33. Travel Nurse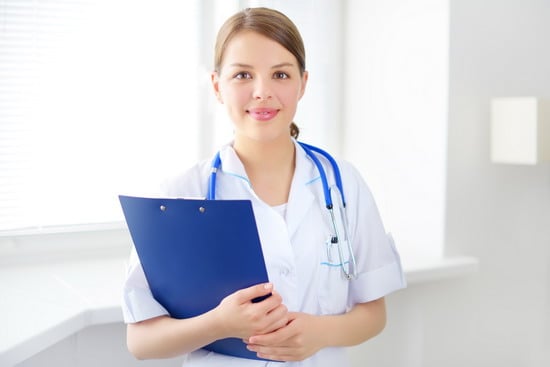 Stop right now and listen to me. If you are a nurse, or if you are thinking about becoming a nurse, being a travelling nurse is one of the single most amazing careers you can get into.
Travelling nurses are usually hired for thirteen to twenty-six weeks in whatever location they choose and all of your travel expenses are usually paid. Housing is usually covered, and due to the high demand and urgency, travelling nurses are paid more than regular nurses. It's one of the best ways to travel, work and save a Stupid amount of money.
How Much Can You Earn?
$1500 – $4000 per month
34. Flight Attendant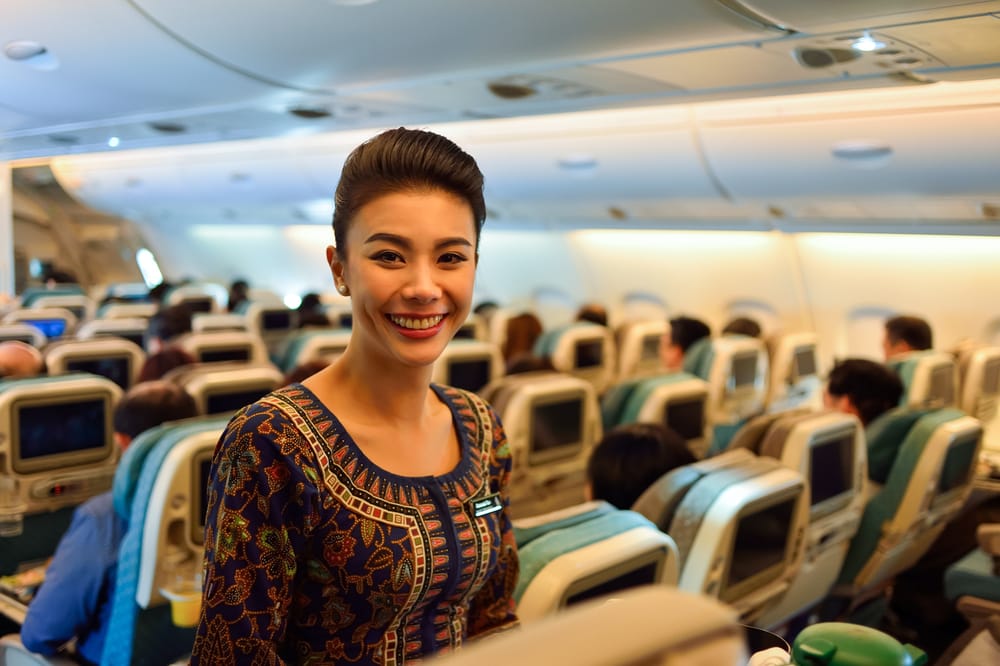 An oldie but a goodie. Being a flight attendant isn't as glamorous as it once was, but if you are looking to work and travel, this is a fantastic travel career.
Free flights, long stopovers to explore, and the ability to tweak your schedule to have a few weeks off a month – there's a lot to like! This is one of the best careers that involve travelling and if you get hired by a quality airline this is a job that not only requires travel but can also pay well.
Be sure to check out the Point's Guy' post on how to become a flight attendant.
How Much Can You Earn?
$1800 – $2500 per month
35. New Zealand/Australia Work Visa
Depending on where you are from, New Zealand and Australia are two excellent countries to get work visas for. The visa allows you to be employed in most industries, but you'll most likely find jobs in the food, hospitality (note from an Australian: AVOID THE HOSPITALITY INDUSTRY), or farming industries. Come down under where you can travel and work for a year or maybe two!
Although Australia's cost of living is high, finding a job that provides you with both a room and food will net you some huge savings. The more remote you go, the better you will earn. Watch out though: not all Australians subscribe to the "mateship and fair go for all" mentality they're known for.
You can learn more about Australia's working holiday visa over at my buddy TravelTomTom's blog.
How Much Can You Earn?
$1800 – $3500 per month
36. Ski Resort Jobs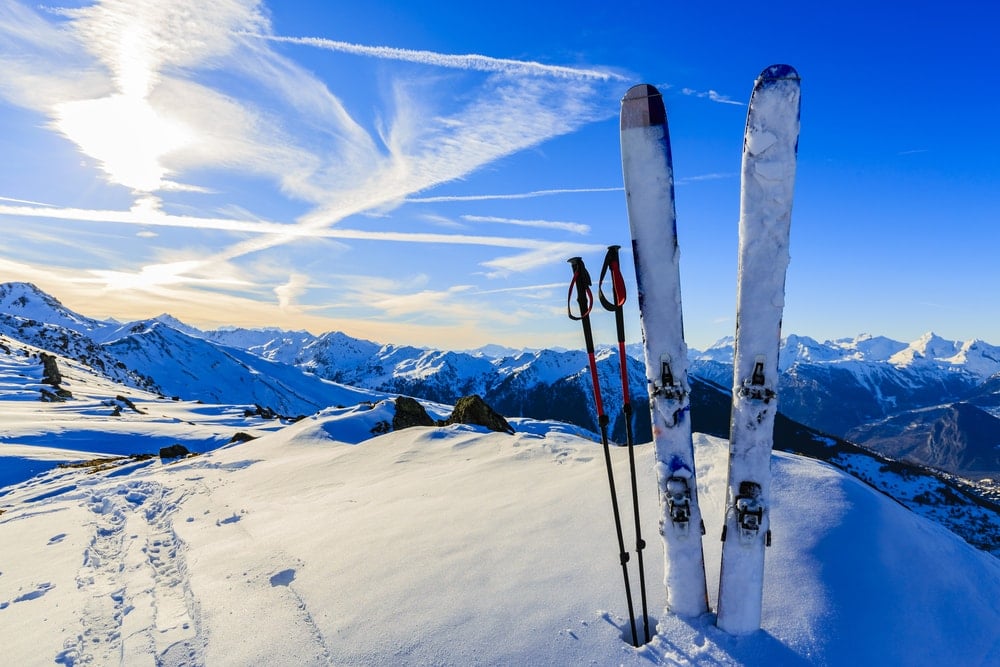 While I mentioned resorts and seasonal gigs before, skiing deserves its own holler. Ski resorts are notorious for hiring travellers and often under the table. Ski resort gigs can be the best seasonal jobs for travelling.
As an "unofficial" ski resort worker, you won't get paid much and you will likely be overworked but it's a great way to work hard, play hard, and make some friends along the way! Plus, there will always be the skiing perks which is obviously awesome. It doesn't have to be as an instructor though. Many seasonal jobs in lodges or working the lifts are widely available.
37. Tattoo Artist
Backpackers love to get tattoos on the road, so there is always a demand for talented artists. And I've met some amazing tattoo artists travelling the world and paying their way through freelance work in hostels and backpacker hangouts. What a way to work while traveling the world!
The better you get at your craft, the more doors that will open up to you. You don't even need a gun! I've met and befriended some phenomenal stick-and-poke artists who earn money working while they travel.
38. Join the Peace Corp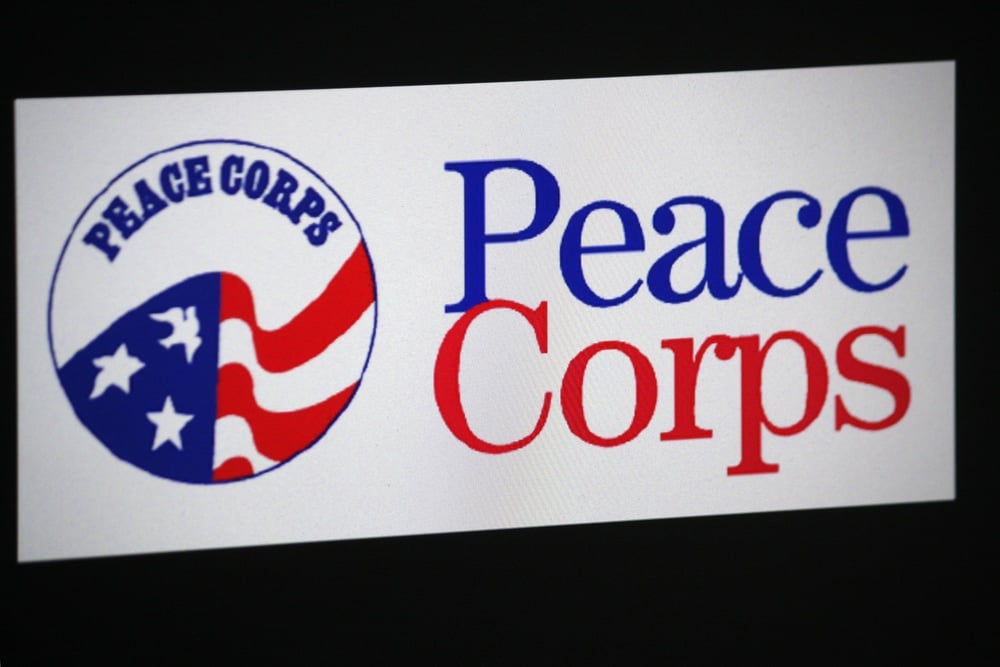 This is certainly one of the noblest travel jobs on this list and it deserves a mention! Providing a different work and travel experience, the Peace Corp is no joke. It's a two-year commitment, you have very little influence on where you are stationed, and you only get two days off per month.
You don't get paid much but, hell, you will be earning and you will get paid to travel to somewhere new.
Check out: This Peace Corps volunteer's blog all about her experiences volunteering in Vanuatu.
Do You Need Insurance?
If you are going to be living and working outside of your home country, you really do need to think about getting health insurance. If you have an accident or get sick, then you may find that foreign hospitals can be expensive.
For long term cover, we use SafetyWing who specialise in covering Digital Nomads, those working outside of their home country, and their families.
Did you find your dream travel job?
There are so many ways to work and travel, sometimes you just gotta get a bit creative! As long as you are cutting the costs of travel and picking up a job where needed, you'll find a way. Not every travel job needs be a career. Covering your living costs is a fantastic start.
And then one day, once you've levelled up appropriately (and with some ingenuity) you'll find a job that involves travelling where you get paid to travel and live in a new country. A travel career: a whole new adventure!
---
Find out how YOU can support the site.
We work hard to put out the best backpacker resources on the web for free! It's all about helping out our tribe of awesome backpacker readers (that's you!). Please visit the link to find out how you can help keep the site going 🙂
For the sake of transparency, some of the links in our content are affiliate links. This means that if you book your accommodation, buy a piece of gear, or sort your insurance through our link, we earn a small commission at no extra cost to you. We only link to stuff that members of the Broke Backpacker team has actually used and never endorse products or services that are not up to scratch. Thanks for your support!