All of us at The Broke Backpacker are absolutely passionate about finding ways to travel the world as much as possible for as cheaply as possible. From couch surfing to dumpster diving to stealing serviettes to use a toilet roll, if it helps us travel just a little bit cheaper, we will give it a go!
Today we are going to take a look at house sitting which is perhaps one of my all time favourite ways to travel. House sitting offers you the chance to stay in somebody's house for free in exchange for taking care of it while they are away. Yes, there are some drawbacks and limitations, but when else do you get the chance to live in a Scottish Castle for a week for free?!
In this post we will show you exactly why house sitting is awesome and why you should sign up as a housesitter today. We will take a closer look at the realities of house sitting examining both the pros and the cons. We will also provide a step by step walkthrough guide to becoming a house sitter and finding house sitting jobs. Oh, and if you sign up today using our link, you can save 15% on the registration fee!
What Is House Sitting?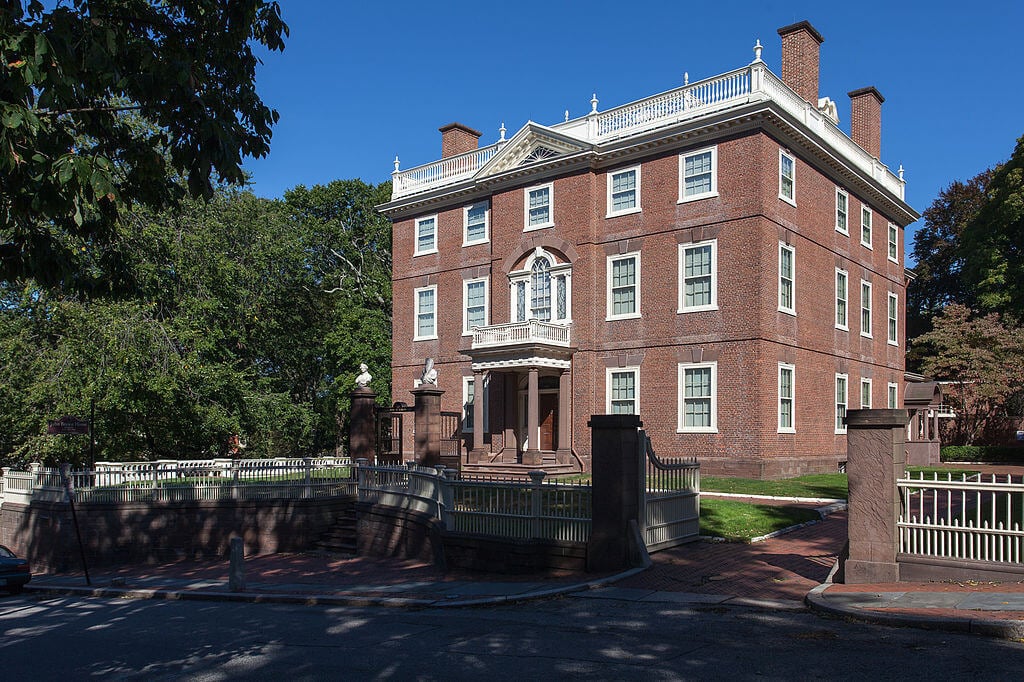 In case there is any lingering doubt, house-sitting is basically a service whereby a homeowner entrusts their property to house sitters. The house sitters occupy the property to look after it whilst the owner is away for days, weeks or months. Their job is to simply live in the house and in the process, deter would-be burglars/trespassers or stop the property from falling into disrepair.
Sometimes, house sitters are also brought in to look after resident pets or animals, but this is not always the case.
The sitters get to live in the house for free in exchange for the house sitting responsibilities. These responsibilities may include simply being there or taking care of pets. A house sitter may be expected to look after the home to keep it clean and tidy, organize maintenance, and deal with any problems that may arise.
The exact requirements expected of the sitter usually vary from one job to another. They can sometimes include weird and wonderful little details such as milking the cow or pumping the drainage tank.
House sitting is a trust-based value exchange. When it works, it results in happy homeowners and very satisfied house sitters.
Who Can Become A House Sitter?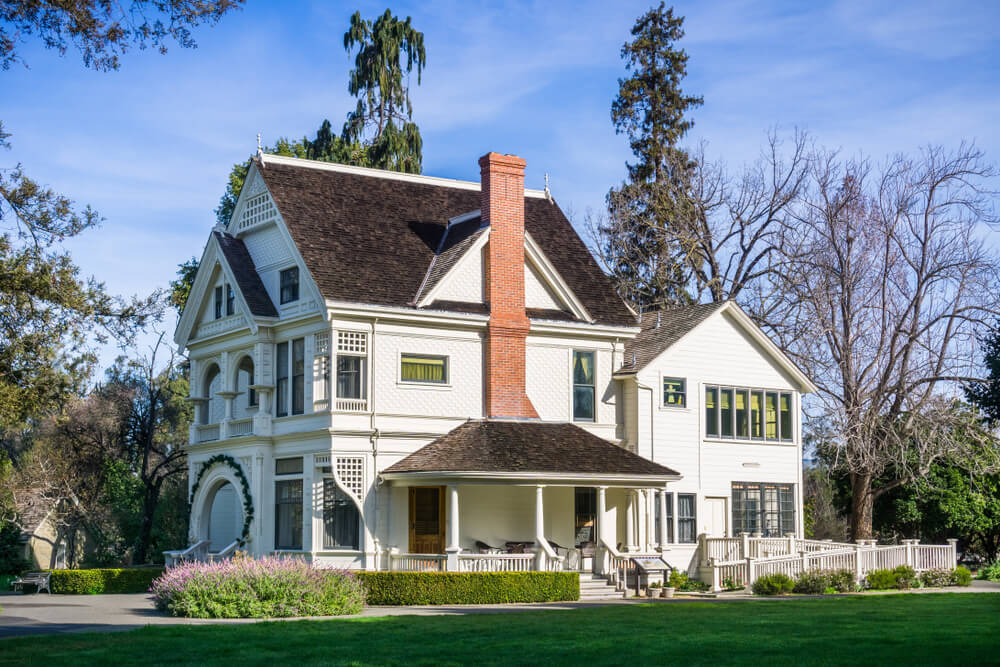 Well, pretty much anybody can become a house sitter. This means YOU can become a house sitter! You simply need to be aged 18 years or over and pay the membership fee.
However, the more pertinent question is who should become a house sitter.
Remember that whenever you house sit, somebody is placing an enormous amount of trust in both you personally and the concept of house sitting. Therefore, it is vitally important to do everything you can to reward that trust by being as reliable and committed as possible.
You need to be honest with yourself here. Are you the kind of person who sees things through to the end? Are you able to respect the occasional "No Smoking" or "No Parties" rules? Are you honestly happy to walk the dog every single winter morning? If the answer is yes to all of these questions, then you may be a natural-born house sitter!
House sitting is also particularly great for Digital Nomads – you just need to make sure the house has good internet before you take the job.

Unlock Our GREATEST Travel Secrets!
Sign up for our newsletter and get the best travel tips delivered right to your inbox.
How To Become A House Sitter
The first thing you need to do is sign up for a house sitting site. Once you have registered and created your profile, you can start applying for house sitting gigs. Before too long, you should start to land your very first housesitting jobs!
We will talk about creating a great profile and about applying for house sitter jobs in more detail towards the end of this post.
However, in case you are in a hurry then you can sign up for TrustedHousesitters by clicking the button below. Best of all though, if you use the code BACKPACKER15 you get 15% off your annual membership.
Why Become A House Sitter?
There are actually many different advantages to housesitting. Let's take a look at them;
Save Money
Obviously, the main one is that you get free accommodation. As long term travellers, we at The Broke Backpacker can 100% testify that at least 50% of our travel budgets generally go toward accommodation. Free accommodation can therefore quite literally mean we get to travel twice as much, twice as long, and maybe even venture twice as far.
It's especially useful in those costly destinations where even hostels can be painfully expensive. I mean, why pay $30 for a hostel bunk in Dublin when you can house sit an entire apartment for free?! And why pay $100 per night for an Airbnb in Reykjavik and another $100 for a Northern Lights Tour, when you can house sit Icelandic farm and watch the Northern Lights from your bathtub?!
I could never have afforded to stay in London's exclusive Mayfair, but thanks to house sitting, I got a little taste of Mayfair life.
This brings me to the next advantage of house sitting…
Stay In Ace Houses
As well as saving you loads of money, house sitting also offers you the chance to temporarily live inside some truly amazing properties. Yes, plenty of house sitting jobs are in run of the mill apartments or townhouses, but a lot of them are also in castles, mansions, barn conversion, yurts, and all manner of weird and wonderful dwelling places.
Our previous house sitting experiences include Scottish Castles, repurposed windmills, working farms, and even Amsterdam canal boats.
Live Like A Local
What I really value about house sitting is that you really do get to live like a local. You are inside a local's house watching their television, waving to their neighbours, and walking their dog through the local woods. The same used to be kind of true of Airbnb before it largely became a platform for professional landlords renting out commercial bolt holes.
Make Some (Furry?) Friends
Finally, you also get the chance to make some real connections and friends. Because of the nature of the exchange, you really get a chance to connect with the property owner and their community. If you are really lucky, you may even make some furry friends! (We will look more closely at Petsitting later).
Where Can I House Sit?
Theoretically, it is possible to house sit anywhere in the entire world. You can house sit absolutely anywhere your passport will take you and anywhere you can find a house to look after.
However, do note that most house sitting sites only offer house sitting opportunities in certain countries. To our knowledge, none of them currently cover every country on earth. If you want to house sit in Iran or North Korea for example, well I wouldn't know where to start!
Cons of Housesitting
Alas, just as each rose has its thorns, house sitting does have some drawbacks.
First and foremost, you can't exactly pick and choose where you go and when you get there. Whilst there are a lot of opportunities available at any one time, you still have to work with what's available. For example, it may mean you have to stay in little Toledo rather than in bustling Madrid. Or, you may indeed find that dream villa in Bali to house sit, but only during the shitty rainy season when the owner has retreated elsewhere.
Furthermore, house sitting also comes with some very real responsibilities. You are effectively responsible for looking after a whole property. This means keeping it clean and tidy and being very careful with it. For example, if you spill red wine on the white carpet or leave the gas on and the house explodes, that's on you.
Some house sitting jobs can also have seriously onerous obligations attached. For example, if a property has had historical problems with squatters, the owners may insist that somebody stays inside the property at all times. Others will insist that you be back at the property by 10pm every night which could seriously impede your plans for a night on the town.
The important thing is to pay attention to the job postings and clarify early on what the exact expectations are. If something seems unreasonable to you, then say so and be prepared to turn the job down. As long as you do it promptly and professionally, it will be fine – after all house sitting is about matching the right sitters with the right property.
There is also an annual membership fee to pay and we are not aware of any free house sitting sites. The fees generally range from $50 – $150 so you will probably get your money's worth if you take just one single job.
What About Pet Sitting?
A lot of house sitting jobs do come with pets attached and any seasoned house sitter will also have done a bit of pet sitting in their time.
Again, the breadth and scope of pet sitting gigs can vary widely. It may be as easy as letting a cat in and out, or it may mean walking 4 very big dogs twice a day. There are also quite a few small-holdings registered on house sitting sites so you may also have to feed chickens, muck the horses out and even milk the cows!!!!!
It is definitely possible to find some animal-free housesitting gigs. If you do not want to live with animals, say so on your profile; but, if you are happy to do a bit of pet sitting, then you will have far more properties and more jobs to choose from.
How To Be a Good House Sitter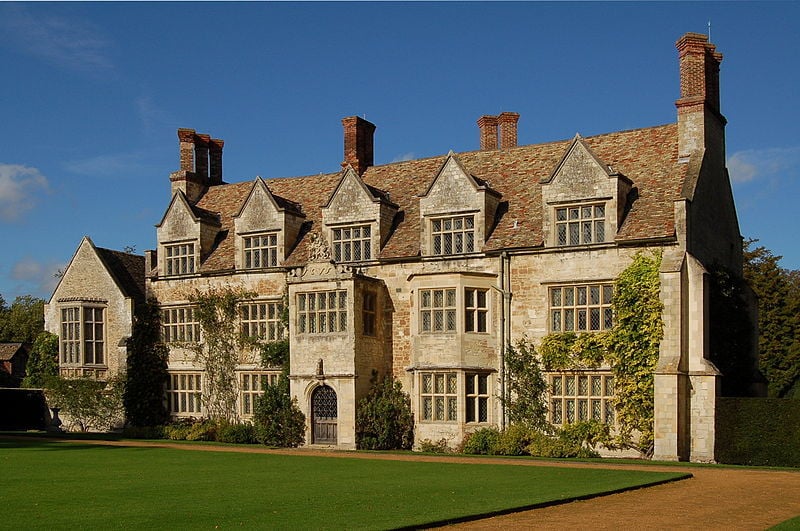 The requirement of each house sitting job will vary from one to the next. However, there are some basic, universal ground rules that you can follow to ensure you are always a good house sitter.
The first one is to turn up on time and stay until the end of the job.
The next one is to respect the job brief. If they ask you to walk the dog for an hour each day, do it. Don't decide 50 minutes is enough and don't ever decide you can't be bothered to do it because it's raining. If they want you to pick up leaves from the garden, do it even if you don't personally see the point.
Naturally, you should always keep the house tidy and clean up after yourself regularly. Don't let dust and dirty dishes pile up. It may also be worth avoiding red wine if there are any white or cream fixtures or furnishings!
Finally, expect the unexpected! If anything goes wrong, don't panic, stay calm, speak to the homeowner as soon as possible, and do your best to help fix the situation.
Step By Step Guide To House Sitting Jobs
Join a Housesitting site
The first step is to choose a house sitting site and sign up. Of course, you can sign up to multiple sites as this will improve your chances of finding suitable jobs. However, this could get expensive so we do suggest you stick to one. The top house sitting websites are set out below;
Nomador.com (Annual Fee $89 USD) – Nomador has a lot of house-sits in Europe and is growing fast worldwide. Its "trust profiles" feature is useful for building trust between homeowners and house-sitters. It also has a "Stopovers" feature, which is kind of like Couchsurfing.
Housecarers.com (Annual Fee $50 USD) – Housecarers offers a lot of house-sits, within Australia, New Zealand, and North America. We are not fans of the site structure and architecture though.
TrustedHousesitters.com (Annual Fee $130 USD) – Our recommended housesitting site is heavy on UK and European house-sits. They are also expanding into Southeast Asia, Latin America, Australia and North America. In case the higher cost is deterring you, use our 15% discount code which brings the fee down to around $86!
We recommend joining TrustedHousesitters.  If you are ready to get house sitting, sign up now and use the discount code BACKPACKER15 for 15% off your annual membership.
Create a Kick Ass Profile
Now you need an awesome profile. This is the first thing prospective landlords will see and this is what any house sit application you submit will be judged on. Like with a dating site, the better your profile the better your prospects! You want to present yourself in the best possible light, whilst still being honest about yourself. Here are some crucial bits of info to include;
A good photo – Find an image that makes you look enthusiastic and approachable but also sensible and reliable. Images of you out walking or camping are great – ones of you in bars, less so.
Your experience – Whether as a house-sitter, a homeowner or at least as a respectful tenant. For example, do you know your way around basic house appliances? Do you know how to drain a radiator or defrost a freezer? Get it all in here!
Animals – Make your feelings on animals clear. If you love them and they love you, kudos!
Special skills – Do you speak foreign languages? Can you mend things? How are you with a lawn mower? Be sure to outline those in your profile.
Enthusiasm – Sound excited and enthusiastic but remember to still sound measured and perfectly sane!
Start Applying
The next step is to start searching and applying for house sitting roles. It really does pay to be as open and flexible as possible here. For example, rather than searching for a house-sit in Paris for the first week in August, widen your search to any time of the month.
Send a Message
Accompany any application with a personalised, tailored, introductory message. Tell the host a little bit about yourself and why their advert appeals to you. Don't just carpet bomb a load of hosts with the same written message. Instead, be sure to include some little detail that demonstrates you have read and understood the briefing.
Be Fast
This isn't like applying for a job when there is a closing date. Most homeowners want to find somebody suitable as soon as possible so they can get on with their day to day lives. It is not uncommon for job postings to be taken the same day. This means checking the listings regularly, applying as soon as you see something tasty, and keeping an eye on your inbox for responses.

Our GREATEST Travel Secrets…
Pop your email here & get the original Broke Backpacker Bible for FREE.
Get References
Most homeowners will ask for references to make sure you are a sound character. If they don't ask for references, be suspicious! If you have successfully house sat before, then the previous home owner would be an ideal referee. If you haven't, then ask a former private landlord if they will help. Failing that, simply try to find somebody you personally know who is, ahem "respectable" for a character reference. The usual cliches apply here; lawyers, clergymen and teachers are all generally trusted to provide character references.
Prepare For Interview
The homeowner may well wish to interview you before agreeing to let you house it. This may be a quick phone call or a formal Skype Interview. Basically, the home owner just wants to get a feel for you.
Plan Your Journey
You then need to work out how you will actually get to the property! Ideally, you should have a fair idea about this in mind before you apply. For example, if the property is halfway across the world, make sure you can afford to get there.
Oh, and here is a quick word on immigration and border controls. If an immigration official asks why you are visiting the country or where you are staying, it may be worth omitting the magic words "house sitting." The rules around house sitting really do vary from country to country and even from official to official. However, it could potentially be construed as 'unpaid work' which could be a violation of a visitors visa – people have been turned back and deported in the past over this.
To see how it works click here, and if you're looking to house-sit, sign up now and use the code BACKPACKER15 for 15% off your annual membership!
Final Thoughts on House Sitting
I hope you're totally excited about finding house sitting jobs now! It really is a unique and awesome way to travel the world and can be utterly rewarding. If you already have experiences of house-sitting, then let us know how it went by leaving a comment below!
ALWAYS sort out your backpacker insurance before your trip. There's plenty to choose from in that department, but a good place to start is Safety Wing.
They offer month-to-month payments, no lock-in contracts, and require absolutely no itineraries: that's the exact kind of insurance long-term travellers and digital nomads need.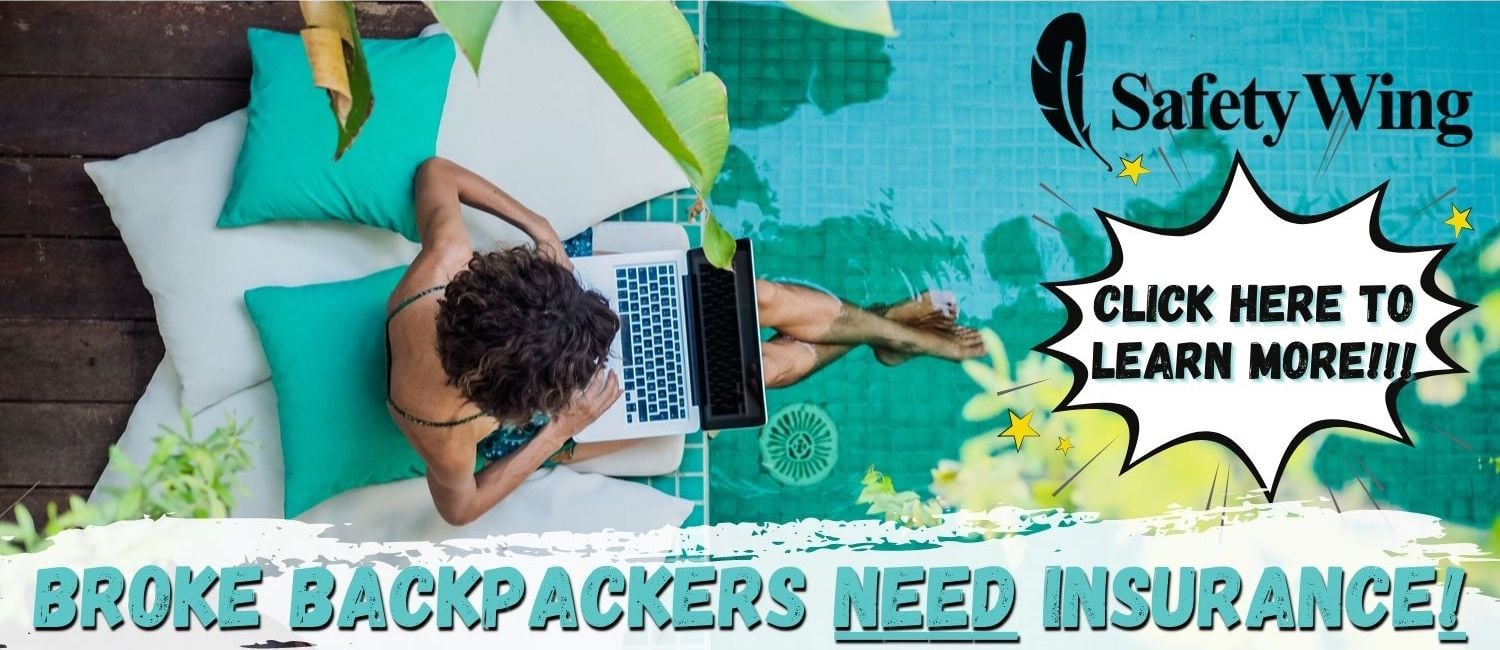 SafetyWing is cheap, easy, and admin-free: just sign up lickety-split so you can get back to it!
Click the button below to learn more about SafetyWing's setup or read our insider review for the full tasty scoop.
---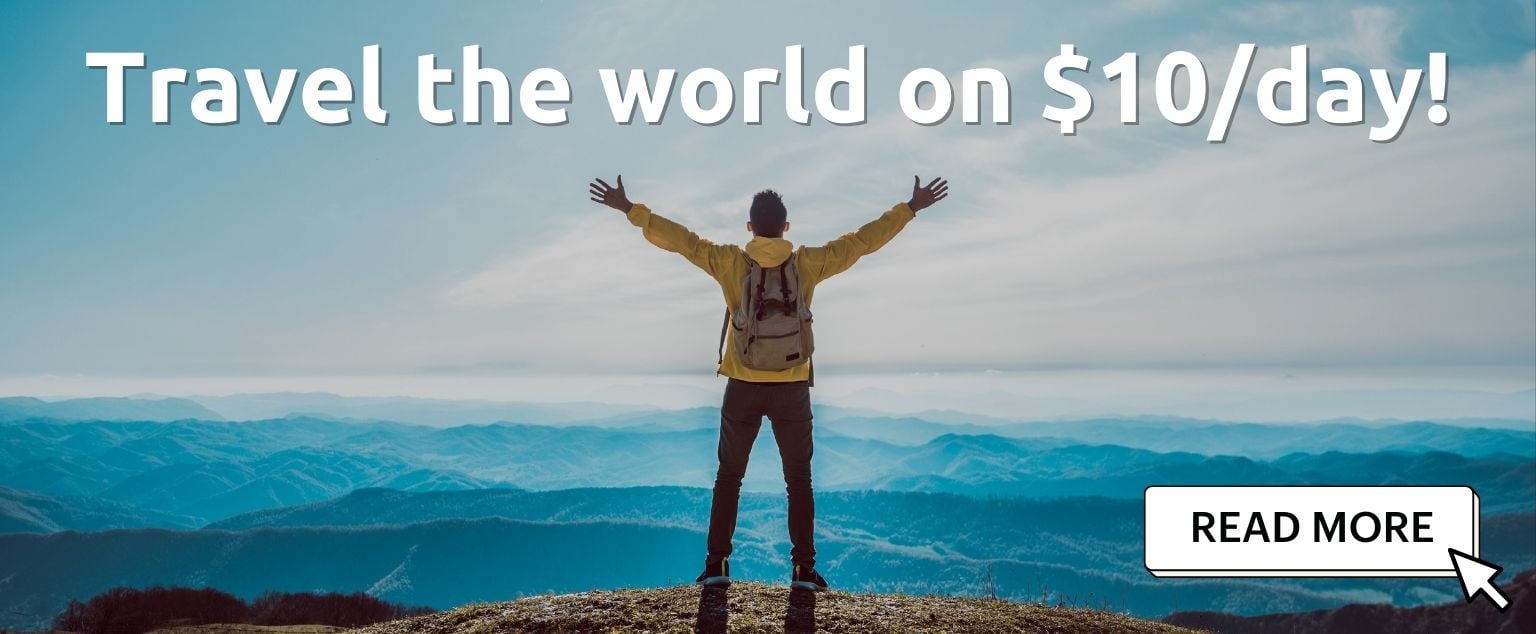 And for transparency's sake, please know that some of the links in our content are affiliate links. That means that if you book your accommodation, buy your gear, or sort your insurance through our link, we earn a small commission (at no extra cost to you). That said, we only link to the gear we trust and never recommend services we don't believe are up to scratch. Again, thank you!