WORLD NOMADS
WORLD NOMADS
The Faroe Islands, beautiful and isolated, where people are outnumbered by sheep and the weather changes everything around you in an instant. Where 15 degrees is hot and sunshine is a novelty. Where the edges are sheer and the lands are empty. There's a magic to these overlooked islands that I've yet to experience anywhere else.
These islands are a dream come true for lovers of the great outdoors, particularly hikers. If you like rambling from one beautiful village to another through otherworldly landscapes, where scarcely anywhere is off limits, then you'll be in your absolute element here.
And with few set trails and no tourist droves, this is off the beaten track at its best. To make sure you'll have a successful trip, we've created this backpacking Faroe Island Guide, filled with everything you need to know about the unique place.
Let's get right to it!
Best Places to Visit in the Faroe Islands
Once you've set your mind on visiting the Islands, you need to figure out where you want to stay in Faroe Islands. There are a couple of different cities you can choose from. To give you an overview, we've listed the best places to visit in the Faroe Islands below: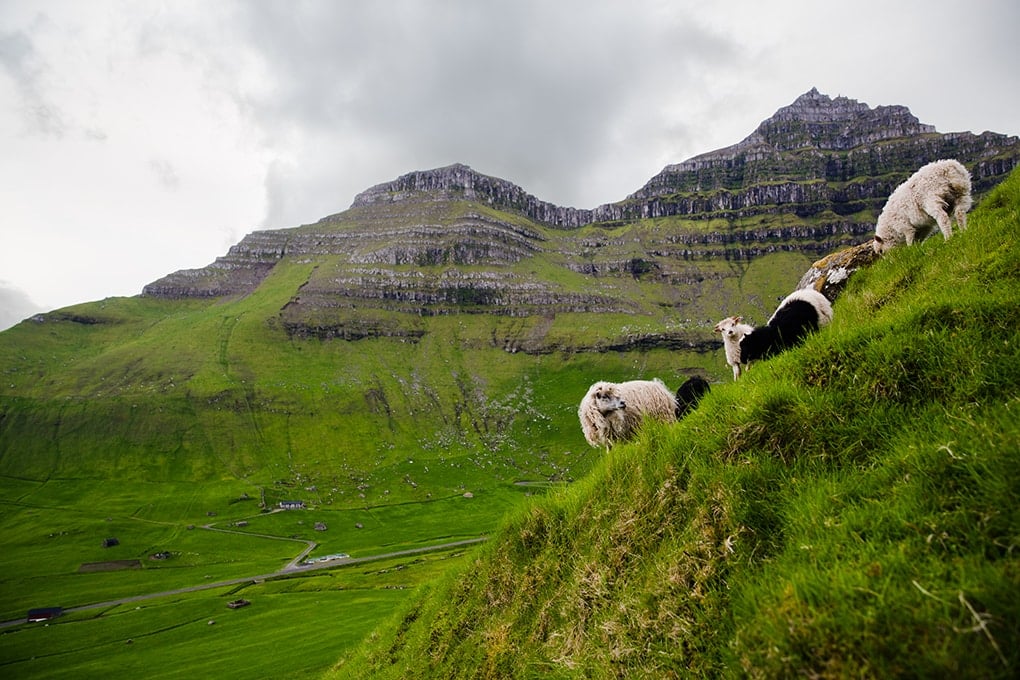 Backpacking Tórshavn
Tórshavn, the largest city sporting a 19,000 inhabitants and almost half of the total population, is a good starting point for exploring the Faroes. It's located fairly centrally with the best transport links on the islands. As well as the source of a lot of accommodation, there are also bars, restaurants, and a bit of nightlife. This might not seem so impressive but once you've spent some time in the Faroes you'll realize that this is a rarity!
The best of Tórshavn itself can be explored in a day or so. The focal point of the city is Tinganes, a huddle of cute traditional buildings (including their parliamentary buildings, which you can just casually walk around). This is part of Tórshavn's compact but pretty old town, which is a good place to relax and sample some Faroese food and culture.
But the best of the Faroes lies outside Tórshavn's borders. The neighbouring areas of the capital are easy to reach with some cool sites – for example, there's Kirkjubøur, a medieval settlement with an old cathedral, and the island Nolsoy which has a good hike and an unbelievably old-world village. Then go further out of Tórshavn to get to the really epic stuff…
Check Hotels on Booking.com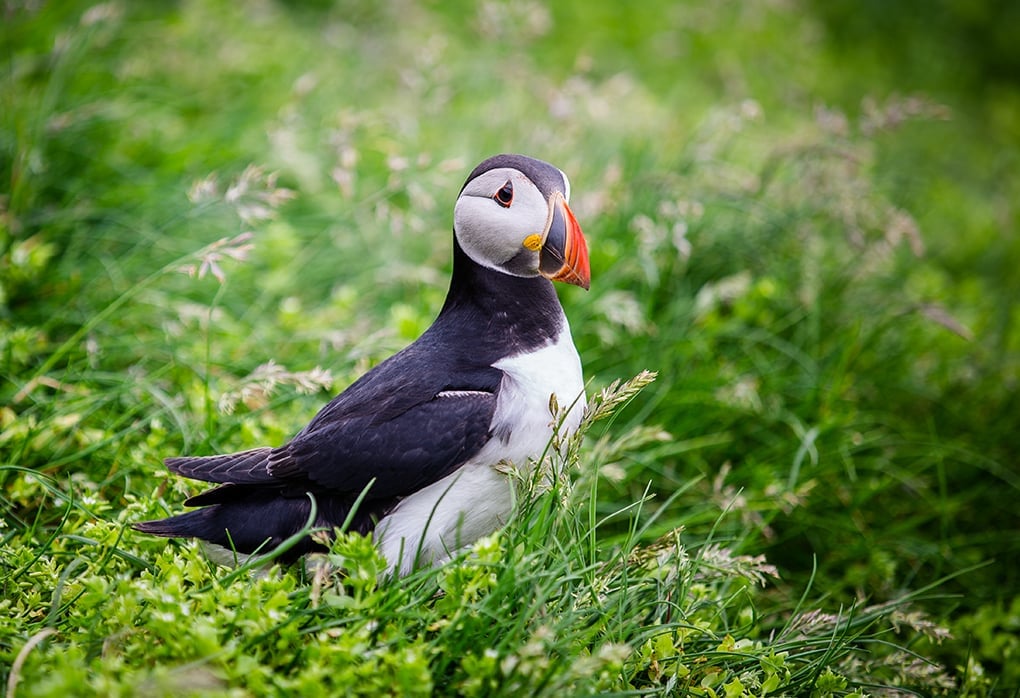 Backpacking Mykines
Everything about this island is awesome. Firstly, you've got to take a mad boat ride to get there, which typically involves getting thrown across the deck whilst tearing past jagged peaks. You'd get charged good money to do this in other parts of the world. Then jump out of the boat (literally) onto terra firma.
So what's here? About 15 permanent inhabitants in a beautiful but tired village, thousands of seabirds, and one of the most epic lighthouses you'll ever see.
Mykines is a great introduction to the Faroes and, for good reason, one of its most popular tourist destinations. By popular I mean that there is actually a trail to follow and there will be other groups around in the summer. Turn left out of the village and you can follow a trail that takes you to within touching distance of thousands of the most adorable bird you'll ever meet – puffins! Then carry on further down some cliffs and across another island and you'll get here:
Need I say any more? Most of the other tourists will be gone by 2 pm in order to get to the boat in time, so if you're a fast walker you can have it to yourself. Or better still, book yourself into the tiny hostel on the island and stay there for the night. Epic.
To get to Mykines you need to take a boat from Sørvágur, which goes there and back twice a day. A helicopter takes the journey once a day too. But be warned; the journeys get canceled quite regularly due to notoriously rough waters and bad weather. Try doing it early on during your time in the Faroes – that way if it does get cancelled you can have a shot at it another day. It really is worth it.
Check Hotels on Booking.com
Backpacking Gásadalur
Gásadalur is that village in the Faroes with the mountains and the waterfall. It's such an iconic spot that it's likely that you've seen it without realising it was here. And seeing it in person is no disappointment; the village, along with the journey to get there, is just awesome.
To get the best out this area you simply need to (if weather permits) hike to Gásadalur via the 'old postal route'. This is the path the postman would take to the village twice a week until about 10 years ago when a tunnel was built.
Again, there's a trail to follow. There might even be a handful of people doing it, too. The track is steep but quite short, taking you suicidally close to the edge of the cliff face. Be wary of doing it in bad weather. However, once you make it to the top, the view is amazing!
The rocky descent to Gásadalur looks worse than it is, but it will take some time and concentration. Take in the views as you reach one of the most beautiful villages in the world.
There is no public transport to get to Gásadalur or the hike. Your best options are to hike or hitchhike from Sørvágur (where there's a bus stop and some amenities). It's roughly a 6-mile journey with gorgeous views, passing through another quaint village called Bøur.
Check Hotels on Booking.com
Backpacking Kalsoy Island
Kalsoy Island might just be one of my favourite places in the world. It's just so damn special.
It's a long narrow spikey island, home to 150 people. Between each of the peaks is a tiny gorgeous village. As you can tell by now, the Faroese have a habit of building beautiful settlements in the most stunning and remote areas. A few decades ago the Faroese got trigger-happy with tunnels and built a network of them from the first village right up to the last – called Trøllanes. This tiny village of 35 people is surrounded on three sides by steep jagged peaks and the roaring Atlantic on the other and is one of the most dramatic.
After taking it all in, head up the peaks roughly on the right (when your back is to the village) and dangle yourself over their edge for a 500-metre high view of the ocean. Then, trace your steps back a little and walk around them to reach one of my favourite spots in the world: Kallur Lighthouse.
In this magical place, you'll be able to see many of the other islands of the Faroes and the vast North Atlantic Ocean. And what's best is that you'll have it all to yourself! Sure, a handful of people might come and go, but stay a little longer, or come a little later in the evening, and it'll only be you. Does it get any better?
It's a bit of a mission to get to Trøllanes. First get yourself to Klaksvik. As the Faroe's second largest settlement, it's not the most inspiring place around but it's the gateway to a lot of the northern islands. Then hop on the 20-minute car ferry to Syðradalur at the base of Kalsoy.
Then there's a little bus waiting for you that drives through the many tunnels to Trøllanes 9 miles north. If you're not staying in Klaksvik or don't have a car it won't really be possible to get the most out of Kalsoy in a day due to journey times. In this case, bring a tent and camp there.
Backpacking Northern Streymoy

This is the area to get your fill of longer hikes, empty landscapes and, you've guessed it, more unbelievably beautiful villages. Tjornuvik, a gem of a village, is a good starting point for some exploration. It's virtually untouched by tourists and stunning, with a black sand beach that gets some pretty good surf.
Once you've got your fill of this, head up to the mountains behind the village: from Tjornuvik there is a stunning trek to the neighbouring village Saksun. This isn't an easy hike; there's no path, no people, and it involves some short climbs and scrambling. But if I can do it carrying nothing specialised but camera equipment then most people won't have a problem. Just promise me that you'll bring a map and compass; it's very easy to get lost up there.
All going well, it'll take you about 3 hours to get to Saksun. And wow is this village beautiful. It's got some traditional houses with grass roofs, a tiny museum, and another gorgeous black sand beach. It's a popular place for locals to visit in the summer.
Sadly, no public transport runs to Saksun (Tjornuvik is luckier and is connected by a little infrequent bus). But there is a bus stop in Hvalvik 7 miles down the only road leading out of the village. It's a pretty route if a little tiring by the end. Hitchhike if you've had enough of walking.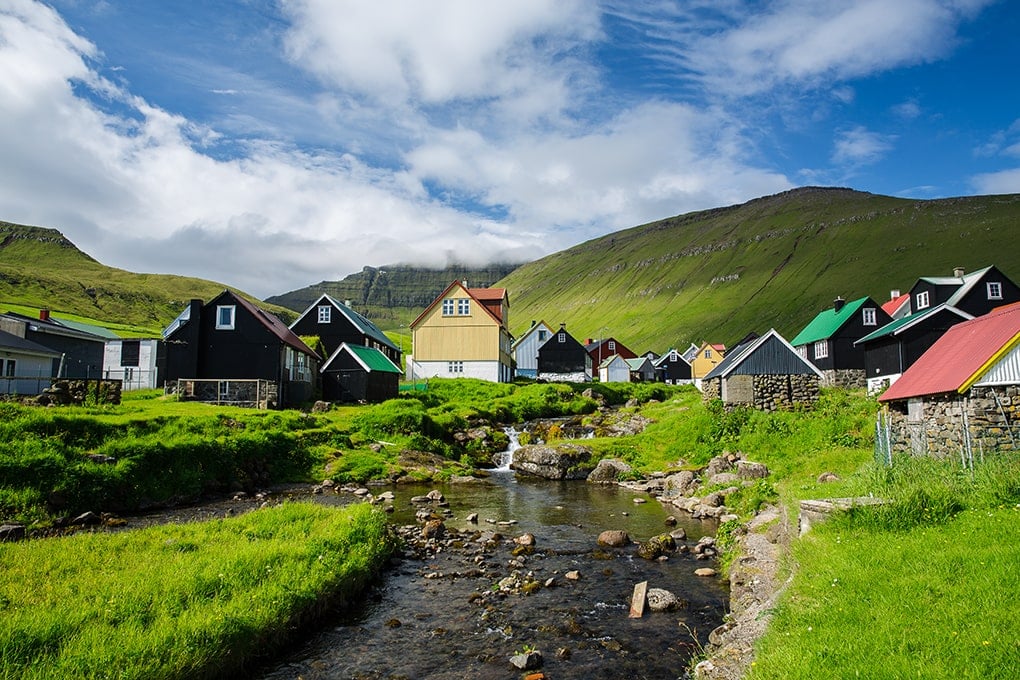 Backpacking Eysturoy Hike
The route to Gjógv is so beautiful it should be an attraction in itself too. Cars and the little public bus will wind past the Faroe's highest mountain – Slaettaratindur (882m). It's not a hard hike to get to the summit and it's totally flat on top. It's common for locals to go up there during the summer solstice when the nights are never dark and last only a few hours. The route then takes you past Funningur, another unknown village with world-class scenery, before heading into the valley where Gjógv is.
Accommodation in the Faroe Islands
The Faroe Islands do not really have a hostel scene, but there are hotels and guesthouses in most of the settlements.
This cosy little apartment overlooks Torshavn – the best place to stay in the Faroe Islands for your first time! It is sweet, warm and comfortable and just a 20-minute walk to the town centre, where you can find all the local amenities you can want!
There's a beautiful sea view in the main living room and the location is unique – what more could you want for a short getaway?
Faroe Islands Travel Tips
The Best Travel Backpack?!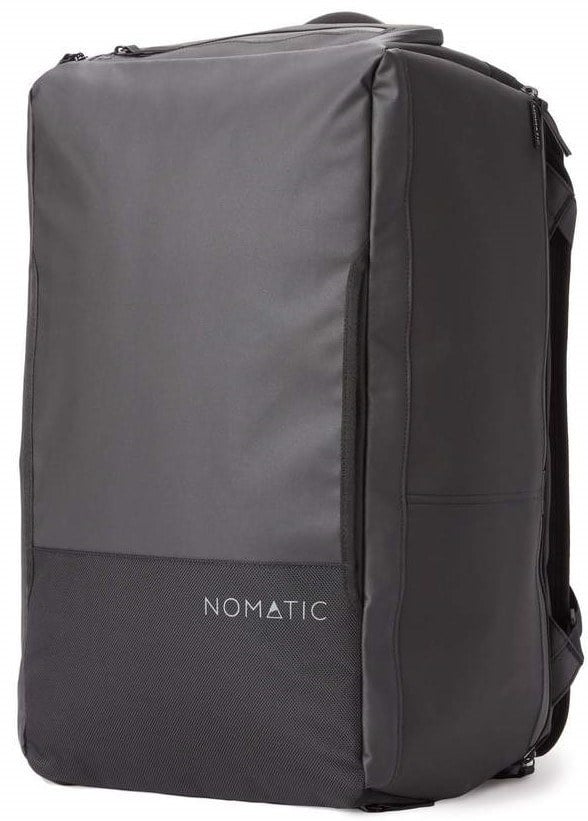 Pssssst! Not picked the perfect travel backpack yet? The Broke Backpacker team has tried out over thirty backpacks this year! Our favourite carry on backpack is the Nomatic Travel Bag.

Read our full review!

Below I have put together tons of information on the Faroe Islands to help you plan your trip.

The most dangerous thing in the Faroe Islands is nature; invisible cliff edges, the weather, and tides will give you the most problems. Crime, etc., is pretty much non-existent and the whole place is amazingly safe and carefree.

It's very easy to move from island to island; the main ones are linked by underground tunnels and for the others, there are good and reasonably priced ferry networks.

Stock up on supplies in Torshavn; a lot of villages are tiny with a toilet as their only amenity. Fortunately, you can drink from the waterfalls and they're everywhere. A lot of things, including buses, are closed or don't run on Sundays.

The younger generations of Faroese speak very good English and the older generations generally know enough to get you by. They're passionate about their country and very helpful.

I strongly recommend picking up a tent – it will help you save some money and let you crash out in some truly gorgeous places, check out this post on how to pick the perfect backpacking tent.

The weather in the Faroes is typically cool and wet, but not as bad as most people think. Make sure you've got lots of layers and waterproofs with you. However, be prepared for your plans to change; the weather has the habit of affecting even the hardiest of plans.
How to stay safe in the Faroe Islands
Check out Backpacker Safety 101 for tips and tricks to stay safe whilst backpacking.
Pick yourself up a backpacker security belt to keep your cash safe on the road.
Check out this post for plenty of ideas on ingenious ways to hide your money when travelling.
I strongly recommend travelling with a headlamp whilst in the Faroe islands (or anywhere really – every backpacker should have a good headtorch!) – check out my post for a breakdown of the best value headlamps to take backpacking.
Travel Insurance Before Travelling to the Faroe Islands
Traveling without insurance would be risky so do consider getting good backpacker insurance sorted before you head off on an adventure.
I have been using World Nomads for some time now and made a few claims over the years. They're easy to use, professional and relatively affordable. They may also let you buy or extend a policy once you've started your trip and are already abroad which is super handy.
If there's one insurance company I trust, it's World Nomads. To find out why I use World Nomads, check out my World Nomads Insurance review.

What to Pack for Faroe Island
On every adventure, there are six things I never go traveling without:
1. Security Belt with Hidden Pocket: I never hit the road without my security belt. This is a regular looking belt with a concealed pocket on the inside – you can hide up to twenty notes inside and wear it through airport scanners without it setting them off. This is hands down the best way to hide your cash.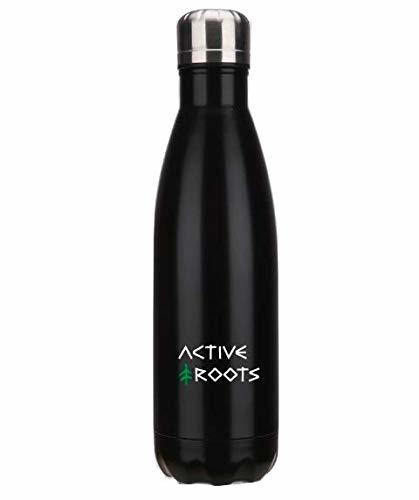 2.Travel Water Bottle: Always travel with a water bottle – it'll save you money and reduce your plastic footprint on our planet. AR bottle are tough, lightweight and maintain the temperature of your beverage – so you can enjoy a cold red bull, or a hot coffee, no matter where you are. For every AR bottle sold, we donate 10% to PlasticOceans.org – an initiative to reduce plastic in our oceans!
3. Microfibre Towel: It's always worth packing a proper towel. Hostel towels are scummy and take forever to dry. Microfibre towels dry quickly, are compact, lightweight and can be used as a blanket or yoga mat if need be.

4. Headtorch: Every backpacker should have a head torch! A decent head torch could save your life. If you want to explore caves, unlit temples, or simply find your way to the bathroom during a blackout, a headtorch is a must. Currently, I'm using the Petzl Actik Core rechargeable headlamp – an awesome piece of kit! Because it's USB chargeable I never have to buy earth polluting batteries.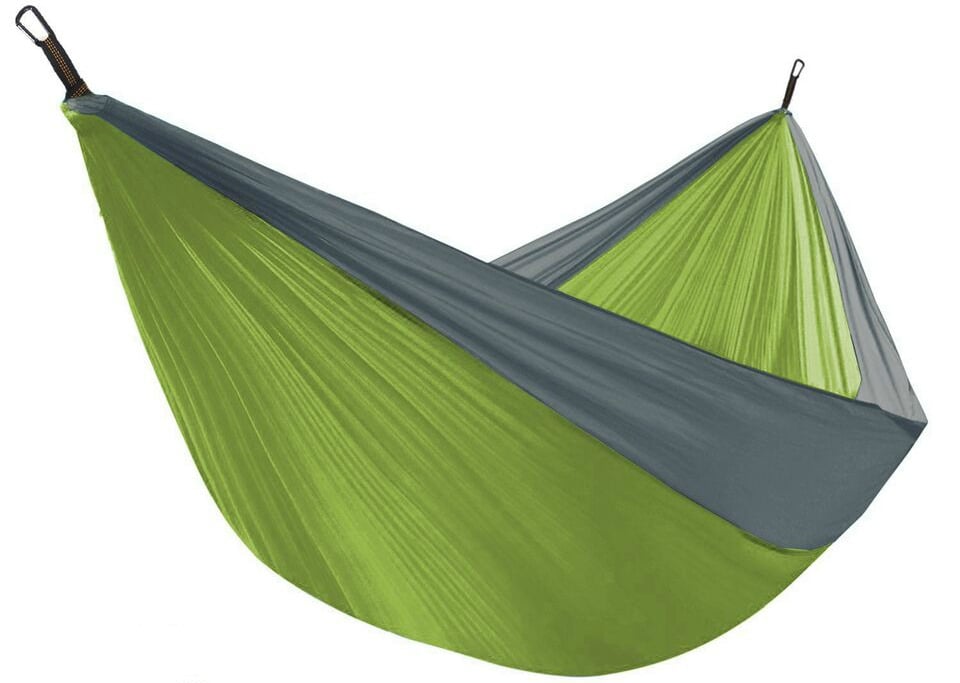 5.Hammock: Taking a tent backpacking is not always practical but hammocks are lightweight, cheap, strong, sexy (chicks dig hammocks) and allow you to pitch up for the night pretty much anywhere. Right now, I'm rocking an Active Roots parachute hammock – it's light, colourful and tough.
6. Toiletry Bag: I always travel with a hanging toiletry bag as it's a super efficient way to organise your bathroom stuff. Well worth having, whether you are hanging it from a tree whilst camping, or a hook in a wall, it helps to have quick access to all your stuff.
For plenty more inspiration on what to pack, check out my full backpacking packing list.
Look Awesome, Do Awesome!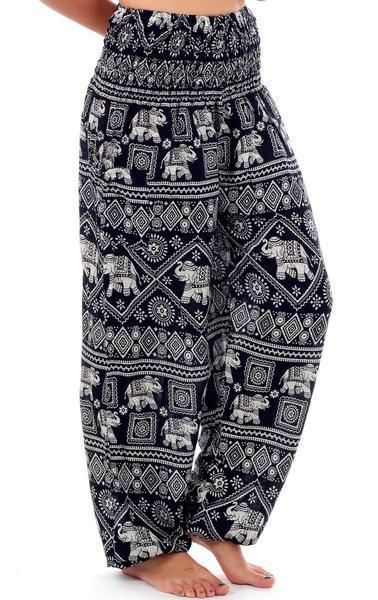 Want to embrace the hippy backpacker style and look?
Active Roots hippy trousers
are chic, comfortable and perfect for yogis, backpackers and adventurers alike. Help us
support the elephant conservation centre in Laos!
10% of your purchase goes towards saving the Asian elephant population so you can look awesome, feel awesome and do awesome - all at once. Pretty fucking awesome right?
Use the code ' TBB10 ' for 10% off your order.
Faroe Islands Travel Guide to Getting Around
Planes from the Faroe's tiny airport fly directly to Copenhagen, Edinburgh, and Reykjavik quite regularly for a reasonable cost (from $120 each way from Edinburgh). You can also catch a boat from Hirtshals, which takes a couple of days and costs somewhat more but gives you some awesome views of the islands. And that's about it!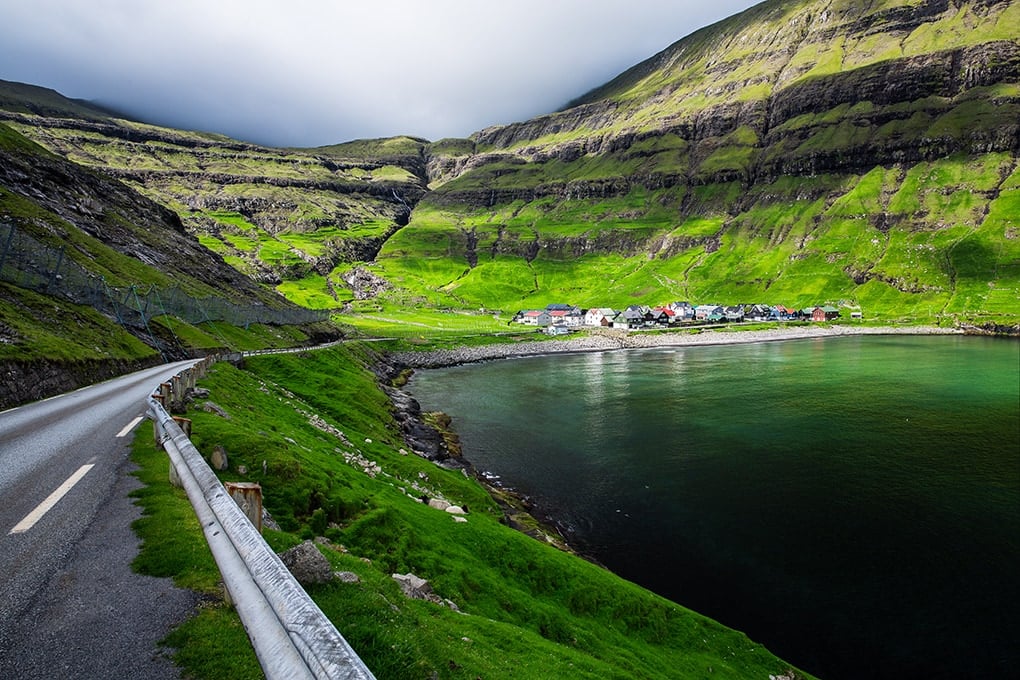 Traveling in the Faroe Islands
There's no doubt that hiring a car would make your time in the Faroe Islands a breeze, but at about $70 a day it comes at a price. For its size, public transport in the Faroes isn't bad at all. With some extra effort and imagination (i.e. by adding in some hiking, camping and/or hitchhiking into the mix), it's totally possible to get around everywhere without a car and arguably more rewarding.
Buses aren't frequent, but they're reliable and cover quite a lot of places. Individual journeys are quite expensive, so it's worth buying a day pass or even a 4 or 7-day pass to cut costs somewhat (around $77 and $107 respectively).
You can pick one up at the tiny airport as you arrive and they're valid on a lot of the ferries too.
It's totally possible to get around by hitchhiking. As a solo female traveller, the Faroe Islands are probably THE safest place I've ever been to, and people would offer me lifts without me asking.
Just remember that some of these places are so tiny that there aren't a lot of cars around in the first place, especially outside of working hours. But if you're bringing a tent you'll have ultimate flexibility.
Faroe Islands Travel Costs
Like its Scandinavian cousins, the Faroe Islands are not exactly a cheap place to go to. But there are ways to get around this, and ultimately it's very backpacker friendly because of one saving grace; camping. If you bring a tent, almost the whole place becomes an amazing cost-free, tourist-free stomping ground.
There are no wilderness areas in the Faroes, so in theory, you can't just camp anywhere you choose. I met a lot of people who do this all the time. Your best option is to befriend the locals in the area you intend to camp and ask them if it's okay.
The great thing about the Faroes being so small is that everybody knows everybody so you'll be able to do this easily, especially in the small villages. Nine times out of ten there won't be a problem. There are also some official campsites scattered around.
Most of the Faroe Islands are empty. Seriously – it's just grass, waterfalls and sheep and it's gorgeous. If you get caught out in the middle of nowhere at night very few people will have an issue with you setting up camp (not that you'll see anyone anyway); the spirit of adventure runs high in these modest people!
And where there are people, you could even try CouchSurfing with the locals.
Make Money Online Whilst Backpacking the Faroe Islands
Traveling in the Faroe Islands long-term? Keen to make some cash when you are not exploring?
Are you a native English speaker looking to earn cash whilst on the road? Teaching English online is a great way to earn a consistent income—from anywhere in the world with a good internet connection.
Depending on your qualifications (or your motivation to obtain qualifications like a TEFL certificate) you can teach English remotely from your laptop, save some cash for your next adventure, and make a positive impact on the world by improving another person's language skills! It's a win-win! Check out this detailed article for everything you need to know to start teaching English online.
In addition to giving you the qualifications to teach English online, TEFL courses open up a huge range of opportunities and you can find teaching work all over the world. To find out more about TEFL courses and how you can teach English around the world, read my in-depth report on teaching English abroad.
Broke Backpacker readers get a 35% discount on TEFL courses with MyTEFL (simply enter the code BACKPKR), to find out more, please read my in-depth report on teaching English abroad.
Whether you are keen to teach English online or looking to take your teaching game a step further by finding a job teaching English in a foreign country, getting your TEFL certificate is absolutely a step in the right direction.
Top Tips for Broke Backpackers in the Faroe Islands
To keep your spending to an absolute minimum whilst traveling in the Faroe Islands I recommend sticking to these basic rules of budget adventuring….
Want to save the world? Single-use plastic bottles are a huge threat to Marine Life - Be a part of the solution and travel with a
filter water bottle
.
The GRAYL GEOPRESS water bottle is the ONLY all-in-one filter water bottle setup you'll need. Whether you need to purify the water from a hostel sink in Kathmandu or a stream trickle in the Andes, the Geopress has got you covered.
Money in the Faroe Islands
There are lots of international ATMs but many of these, charge pretty insane withdrawal fees so it's advisable to avoid small ATM transactions and get out a bunch of cash at once – just make sure you hide it well. If you need to transfer money internationally, use Transferwise, it's the fastest and cheapest way to move money around when travelling.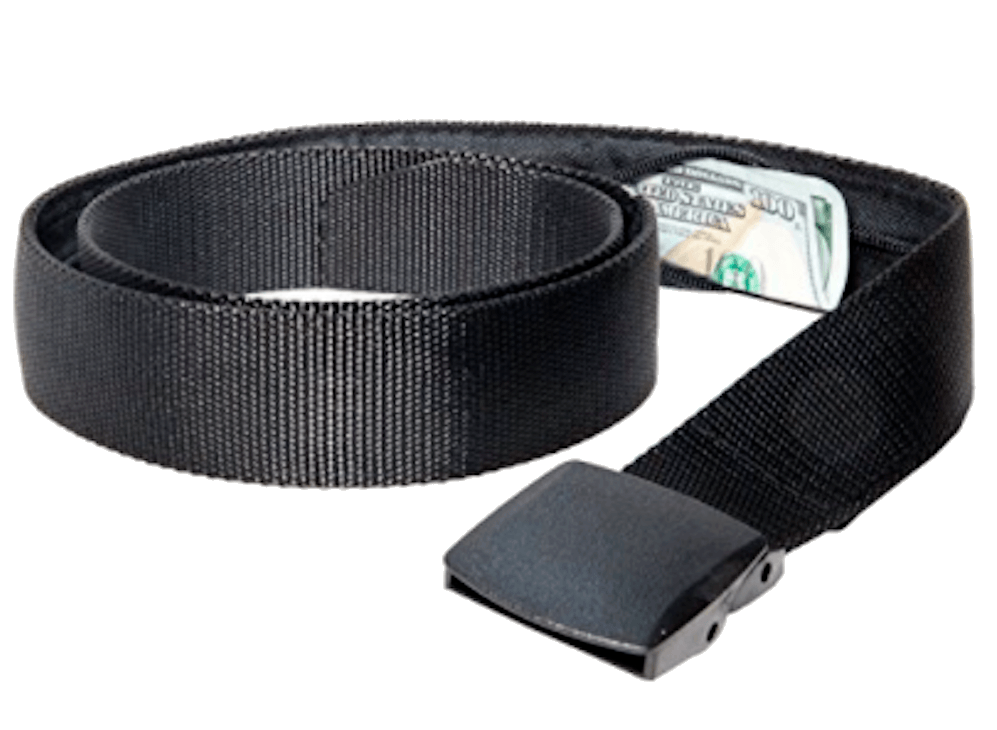 You should always have emergency cash hidden on you - pick up this awesome security belt with its hidden pocket before you travel, it's perfect for hiding money, a passport photocopy.
GET IT HERE
Hiking in the Faroe Islands
Hiking is the best thing to do in the Faroes by a long shot and it's all free. Hell, there aren't even tracks or markers on most of them. There are hundreds of hikes of different lengths and difficulty and they're all, without exception, stunning. This site is a good place to start.
There are also some epic climbing spots. Rock climbing is pretty new to the Faroes, so just be aware that it's not set up for learners or beginners and there aren't a lot of places to hire equipment either. Bring your own stuff and have this amazing outdoor playground to yourself. For more info visit here.
Other things the layman can get involved in: fishing, diving, and kayaking. Most are based around the Torshavn area at typical Scandinavian prices. If you want to do something really kickass you can see the islands by helicopter. They're actually meant to serve as a transport service for the locals, and thanks to government subsidies they're some of the cheapest prices you'll see in Europe (roughly $14-$56 each way, anybody?).
But book ahead as far as you can as spaces are very limited, and be prepared for cancellations due to poor weather.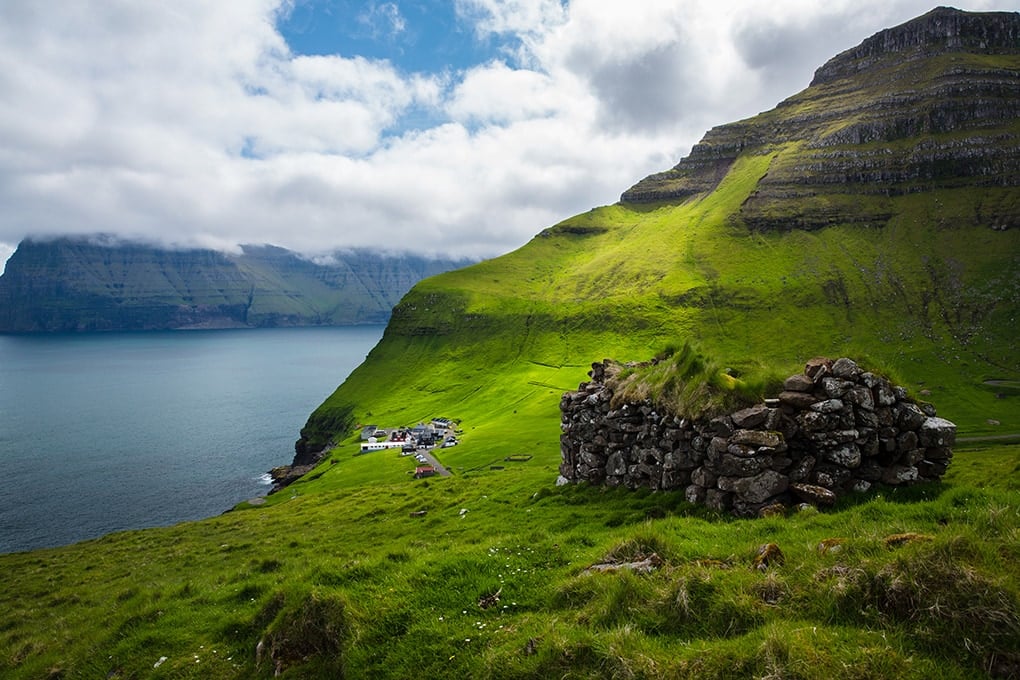 Being a responsible backpacker in the Faroe Islands
Reduce your plastic footprint: Perhaps the best thing you can do for our planet is to make sure you do NOT add to the plastic problem all over the world. Don't buy one-use water bottles, the plastic ends up in landfill or in the ocean. Instead, pack a tough travel water bottle.
Go and watch A Plastic Ocean on Netflix – it'll change how you view the plastic problem in the world; you need to understand what we are up against. If you think it doesn't matter, get off my fucking site.
Don't pick up single use plastic bags, you're a backpacker – take your daypack if you need to go to the shop or run errands.
Bear in mind, that many animal products in countries you travel through will not be ethically farmed and won't be of the highest quality. I'm a carnivore but when I'm on the road, I only eat chicken. Mass-farming of cows etc leads to the rainforest being cut down – which is obviously a huge problem.
Recently, my gear-venture, Active Roots has started to sell water bottles. For every Active Roots water bottle sold, we donate 10% to PlasticOceans.org – an awesome initiative aimed at educating people on the risk of single use plastic and helping to clean up our oceans. Help save the planet, whether you take an Active Roots bottle or not – TAKE RESPONSIBILITY for your plastic footprint, don't be a dick.
Need more guidance? – Check out our post on how to be a responsible backpacker.
Backpacking the Faroe Islands can get rowdy given the right moment and the right quaint pub. Take it from me, it can be easy to get carried away. It is important to keep in mind that you are an ambassador for your country, which is awesome. We can make a positive impact on people when we travel and get rid of any ugly stereotypes that may be associated with your country.
If you visit small communities (which you're sure to do as all of the communities are small here) always ask before taking photos. The people who live in these villages are not exhibits in a museum. They are normal folks just living their lives. Always show them the complete respect that they deserve.
I know it can be hard, but do your best to use the least amount of plastic water bottles that you can. Refill the ones that you do buy! Use a Grayl Geopress. Refill at your hostel! There are plenty of ways to reduce plastic!!!
Backpacking South America or any region for that matter often illuminates some of the great socio-economic inequalities of the world. Never take it for granted that you are healthy and financially able to go traveling. Show the world around you some gratitude and help to make a positive impact on it. Most of all have the time of your life and spread the love!
---
Need More Inspiration?
---
Author's Bio:

Justine Kibler is a writer and photographer from the UK, in love with the outdoors, crazy adventures, islands, and offbeat places. Her formal background is in writing, she has a degree in English and has worked at a university for five years writing and editing. During this time she taught herself photography and her passion soon evolved. In 2015 she quit her job to pursue a life of travel and now her time is split between freelancing, travelling, and blogging at Lost in the Midlands.