Svalbard is one of the most remarkable places that you could visit. Incredibly untouched and with a vast amount of wilderness, this northern archipelago of Norway is the bucket-list destination for any adventurous soul. In fact, it's long been attracting explorers and people who want to push the limit: Svalbard was used as a base by epic Norwegian explorer Roald Amundsen for his polar expeditions.
You may think that this scattering of islands is all about staying in bare-bones cabins with nothing but a wireless and a log fire for company, but you'd be totally wrong. There are definitely hotels here, as well as hostels and a few choice Airbnbs, too. The problem is choosing where to base yourself; which is the best place? Where's the nicest accommodation at? And what can I AFFORD?!
That's where we come in. Combining our own travel experience with reviews and local knowledge, we've created this epic guide to the best place to stay in Svalbard. Naturally, if you want all the creature comforts you desire, you'll be in the main travel hub of the area, but there are plenty of other options if you don't mind staying a bit more out of the way!
So, if you're ready for your very own polar expedition, let's kick things off!
Travellers in Norway will know too well that accommodation can be pricy. There are plenty of unique accommodation options across Glacier National Park and on the outskirts. Here are three of our favourites!
Unlock the The Broke Backpacker's GREATEST Travel Secrets!
Sign up for The Broke Backpacker Newsletter below to receive weekly tips on the travel-life + a FREE copy of The Backpacker Bible!
Staying at this cool cabin makes for an authentic Arctic experience – the type you'd expect when you're planning a trip to Svalbard. After a day out in freezing conditions, hiking in sub-zero temperatures, returning to this wooden cabin to the warmth of a hot shower is everything you'll ever dream of. Rustle up dinner in the kitchen, watch TV in the evenings – it'll become your new home.
Budget Friendly Holiday Home in Svalbard – Gjestehusten 102
Once accommodation for miners, today, Gjestehusten 102 is the perfect location to base yourself in Svalbard on a budget. This hostel is open year-round, and during the "dark season" (the depths of winter) you can see the Northern Lights from your window. Keeping costs lower still is the shared kitchen where guests can cook their own meals. Handily, the airport shuttle stops right across the street.
Romantic Hotel with a Sauna in Svalbard – Mary-Ann's Polarrigg
You probably never thought you'd see such a cool slice of accommodation up here in Svalbard, but Mary-Ann's Polarrigg is actually very cool. A re-imagining of former miner accommodation, staying here means experiencing some surprisingly chic luxury. The onsite restaurant offers up Arctic inspired food; the bar is nicely designed, the rooms are comfortable – it's basically awesome.
OVERALL BEST PLACE TO STAY IN SVALBARD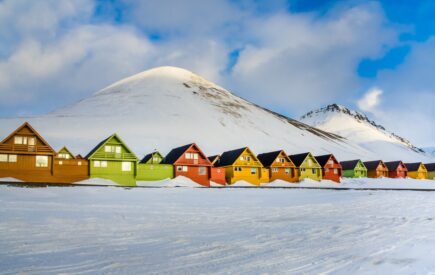 OVERALL BEST PLACE TO STAY IN SVALBARD
Longyearbyen
Longyearbyen is the main town in Svalbard. It's the hub where everything happens – where you'll arrive, where you'll leave, and where you'll jump off on some cool trips around the archipelago.
ON A BUDGET
ON A BUDGET
Barentsburg
Barentsburg is around 60 kilometres west of Longyearbyen, but it's a whole different world out here. It's a working mining town complete with colourful apartment blocks for the miners.
FOR ADVENTURE
FOR ADVENTURE
Pyramiden
Unlike Barentsburg, which is a still-working Russian coal-mining town, Pyramiden is an abandoned Russian coal-mining town. It's practically a ghost town, with less than a dozen people living there at any one time.
OFF THE BEATEN PATH DESTINATION
OFF THE BEATEN PATH DESTINATION
Ny Alesund
Laying claim to the title of world's most northerly settlement, Ny Alesund is a wonder in the wilderness. A former mining town – which stopped activities in 1962 after a string of accidents – today Ny Alesund is a research station.
Svalbard's 4 Best Neighborhoods to Stay in
Svalbard may be an out of the way destination, but that doesn't mean there's nothing going on here. Of course, there's tons of nature – glaciers, fjords, wild animals, boat and ski expeditions to see it all. But there's also history and frontier towns to explore – let's have a look at those.
What is the One Item Every Traveller NEEDS???
There is one item every traveller NEEDS. Some travellers don't even know they need it, but those travellers need it more than anyone.
What is this forgotten essential of the backpacker-life? SPOILERS! Guess you'll just have to click the button to find out. 😉
Find Out What It Is!
Longyearbyen is the main town in Svalbard. It's the hub where everything happens – where you'll arrive, where you'll leave, and where you'll jump off on some cool trips around the archipelago. It's a self-proclaimed "tiny metropolis" with a weirdly cosmopolitan feel; the Arctic town boasts residents from 53 different countries.
It's also the gateway to soaking up everything Svalbard has to offer. Not only that, but it's here that you'll find things like hotels, shops, restaurants, bars and even a brewery. There's also a greenhouse that grows herbs for the local community, which is pretty cool. To top it all off, the location is beautiful. It's situated on the glistening shores of Adventfjord and surrounded by mountains.
Cosy and homely, and perfect for up to six guests, Tommy's Lodge is a charmingly rustic cabin to base yourself on a Svalbard adventure. It's great for you and your family – or friends – to spend some time together close to the all-encompassing nature just on the doorstep of Longyearbyen (views from the cabin are insane). It comes with a well-equipped kitchen to rustle up your own food, too.
Modern, warm, and cool, this place is a great spot to return to after a day exploring what Longyearbyen has to offer. It looks great, so if you're a couple who loves their accommodation design-focused, you'll like it here. The central location is a bonus, with a bus stop (yes, Longyearbyen has those) a two-minute walk from the doorstep. We approve.
We're definitely into this budget-friendly place. It's close to the town centre, just three minutes on foot, but more than the location is the experience of getting to stay with a friendly local family. You'll be able to quiz them all about Svalbard. Other than that, this affordable spot has just about everything you need for a comfortable, comprehensive stay in Svalbard.
Things to See and Do in Longyearbyen
Check out Svalbard Brewery – the northernmost craft brewery in the world – for a taste of glacier-enriched beer.
Get a feel for adventure at the North Pole Expedition Museum, a modern space with cool 20th-century artefacts.
Like art? Head over to Svalbard Art Gallery for exhibits of not only art (including stunning works by Kare Tveter) but also historic maps and books.
Reflect on your journey at the cute Svalbard Church.
Is This the Best Travel Pack EVER???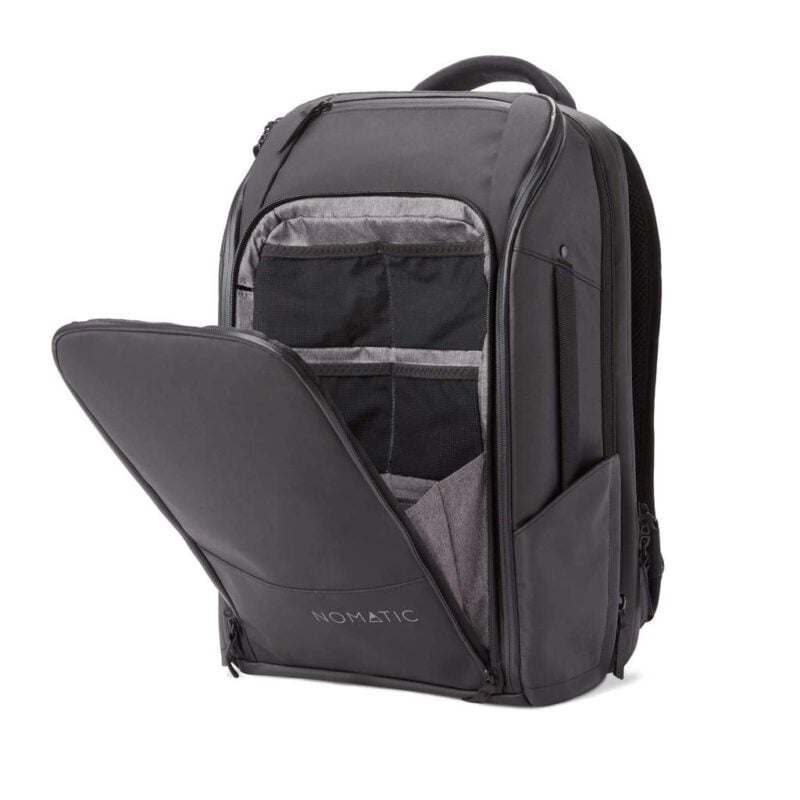 Barentsburg is around 60 kilometres west of Longyearbyen, but it's a whole different world out here. It's a working mining town complete with colourful apartment blocks for the miners. The second largest town in Svalbard, with a population of around 500, visitors may be surprised at the contrast between Barentsburg and Longyearbyen.
Named after Dutch explorer Willem Barentsz, who discovered Svalbard in 1596, the town has a surprising amount of amenities for its (mostly Russian and Ukrainian) residents. There's a pub, a swimming pool, a Russian consulate, a brewery, a Russian Orthodox church, and has recently turned towards tourism. It makes for a cheaper – and unique – alternative to Longyearbyen.
This place may not be in Barentsburg itself, but it's a great option if you want to make a day trip there. Located in a quiet Longyearbyen neighbourhood, there are pleasant areas nearby for strolling around, with the beach just on the doorstep. It's an excellent spot for seeing the Northern Lights, too. With a great kitchen and fantastic views of the mountains, what more do you need?
Warm Hotel with Glacier Views in Barentsburg – Hotel Barentsburg
Even though it's the only hotel in town, Hotel Barentsburg is surprisingly affordable, especially with those glacier views. It may not be the most up-to-date, high-end accommodation out there, but it's clean and warm. The rooms are spacious and come with TVs and private bathrooms, but those views (of the sea or mountains) are the best thing. Conveniently, there's a restaurant and bar here, too.
Budget Friendly Hostel in Barentsburg – Hostel Pomor
Another affordable option in Barentsburg, Hostel Pomor is a no-frills, homely place to stay. The staff here are friendly and put on a host of activities and tours that you can get involved with (think snowmobiles). Rooms are bright with wooden floors and bedframes, making for a pretty cosy feel.  There's also a shared guest lounge and kitchen to use, further keeping costs low.
Things to See and Do in Barentsburg
Do you like street art? Then, surprisingly, you'll be happy to note there's street art in Barentsburg. Some of it is old Communist propaganda, some of it is colourful and made to brighten up the town.
Snap a picture of the Lenin statue. The backdrop of apartment blocks really adds to the Communistic feel.
Dine on some Russian cuisine and sip on beer at the Red Bear Pub and Brewery – the northernmost pub in the world!
Head over to the Pomor Museum to learn about Russian settlers. You'll also find history on coal mining, some gnarly taxidermy, and artwork from the Svalbard area.
#3 Pyramiden – Where to Stay in Svalbard for Adventure
Unlike Barentsburg, which is a still-working Russian coal-mining town, Pyramiden is an abandoned Russian coal-mining town. It's practically a ghost town, with less than a dozen people living there at any one time. Founded in 1910 – and sold to the Soviet Union in the 1920s – Pyramiden was once home to over a thousand people.
All the Communist-era buildings and apartment blocks have been left to the elements, but are left surprisingly intact. In fact, it seems as though Pyramiden was abandoned in a hurry: coffee cups and newspapers remain on tables and skis in the corridors. The only remaining resident from the days of the USSR is a statue of Lenin, who looks out over the Nordenkiold glacier.
Perfect Cottage for Families Close to Pyramiden – Lovely Central House
If you're thinking of making a day trip to Pyramiden, this place to stay in Longyearbyen works well as a base for exploring the abandoned mining town. It's pretty modern, pretty swish, and a perfect home away from home for exploring what Svalbard has to offer. There's even a terrace out front with beautiful views – you may catch a glimpse of a reindeer or a polar bear!
Ideal Place to Stay for a Group Close to Pyramiden – Cozy Modern Apartment
Warm and welcoming, returning here after a (probably) freezing cold day exploring Pyramiden is where it's at. This apartment is well-appointed, well equipped, and immaculately clean for a great place to base yourself on a Svalbard adventure. The compact kitchen has enough space for you and your pals to cook up a storm; enjoy at the candlelit table for extra vibes.
If you want more bang for your buck, then how about the insane views from this place? We can't believe how affordable this place is – and you get it all to yourself, including the impressive mountain vistas. Imagine waking up to blue skies and snow-capped glaciers. Not bad, right? Add to that the spacious living room, polished bathroom and comfy bed, and we're sold on this one!
Things to See and Do in Pyramiden
Say hello to Lenin – this guy is the most northerly bust of Lenin in the world!
Check out the amazing Cultural Centre. It's like stepping into another world (tours are available on request).
Send a postcard from the Pyramiden Hotel – this is where the post office is, and your postcard will be sent with a Russian stamp!
While you're at the hotel, go for a drink at the lovingly renovated hotel bar. Get a beer or vodka to really summon the spirit of the past.
The Future of the SIM Card is HERE!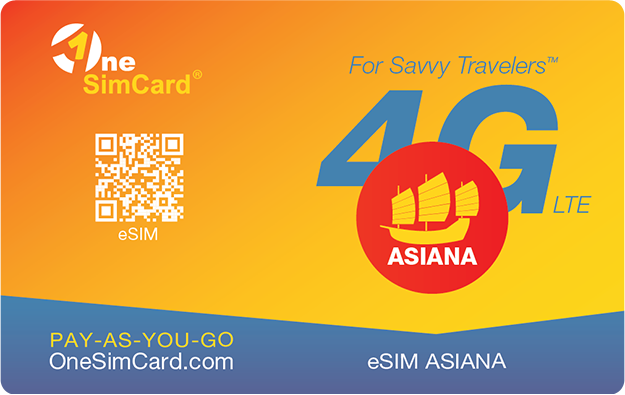 A new country, a new contract, a new piece of plastic – booooring. Instead, buy an eSIM!
An eSIM works just like an app: you buy it, you download it, and BOOM! You're connected. It's just that easy.
Is your phone eSIM ready? Read about how e-Sims work or click below to see one of the top eSIM providers on the market and ditch the plastic.
Buy an eSIM!
Laying claim to the title of world's most northerly settlement, Ny Alesund is a wonder in the wilderness. A former mining town – which stopped activities in 1962 after a string of accidents – today Ny Alesund is a research station. It hosts scientists from numerous countries who live and work there, with 14 different research stations.
Despite its size, incredibly, Ny Alesund has its own airport. It also has a few "northernmost" accolades up its sleeve: these include a cafe-restaurant and small souvenir shop. In the summer, you can hop on a boat from Longyearbyen and rock up Ny Alesund; in the winter, there is a selection of ski expeditions that can take you there. There are, unfortunately, no places to stay – but we've got you covered.
This spacious apartment is a great option if you're coming to Svalbard as a family or a group of friends. Situated among the shops and amenities of Longyearbyen, there's a beautiful view from the apartment across town to the fjord. You'd never guess that it's cold outside because of how warm and cosy this awesome apartment is.
You probably didn't imagine that you'd be able to find cool accommodation like this in Svalbard, but there you go. This is pretty much a design lover's dream, super modern and decked out with chic furniture and a minimalist feel. It's not just cool though: the view from the windows is incredible, and shops, cafes and restaurants are just on the doorstep. Top choice.
Set in Longyearbyen, this guesthouse makes for affordable accommodation that feels like a home away from home. The location is pretty great: you can walk from here to sightseeing spots and amenities around town – and the staff are really helpful, too. Choose between a standard room (with shared bathroom) and a more comprehensive apartment with kitchen, bathroom and laundry.
Things to See and Do Ny Alesund
Be still for a while and soak up views of the magnificent Magdalenefjord.
The area nearby was used by Dutch whalers in the 17th century; today, you can see evidence of this in the form of stoves used to boil whale blubber, and graves of the whalers themselves.
Check out the Mine Museum at the old tobacco shop, Tideemann's Tabak, with information not just on mining but North Pole expeditions, too.
Get something for unique the folks back home at the souvenir shop.
FAQ about Finding a Place to Stay in Svalbard
Here's what people usually ask us about the areas of Svalbard and where to stay.
Don't Forget Travel Insurance for Svalbard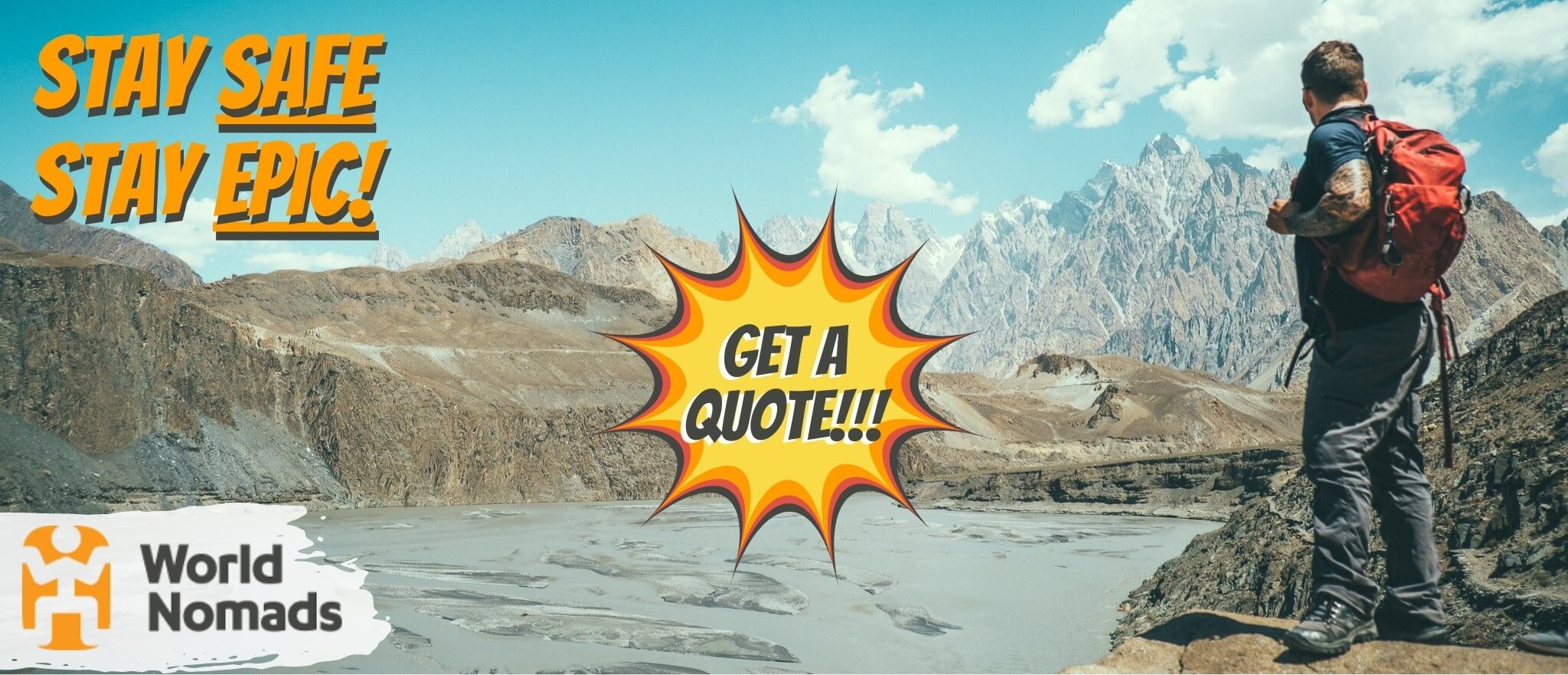 It's good to get lost sometimes, but it's also good not to get too lost. There are people that want you home in one piece.
There's one travel insurance provider The Broke Backpacker trusts for all his wildest shenanigans… World Nomads!
Click the button below to get a quote on your insurance or read our in-depth review of World Nomads' coverage. And then… let the shenanigans begin. 😉
Final Thoughts on Where to Stay in Svalbard
How could you not ever want to visit Svalbard? It's an end-of-the-earth sort of destination, home to so many "northernmost" things that you'll really feel like you're at the very frontier of where human beings can comfortably live.
Svalbard is a truly excellent place to be. And thankfully, you don't have to rough it in a cabin to get this close to the North Pole. There are tons of great Airbnbs, guesthouses and hotels to choose from here – a surprising amount, in fact.
The most logical place to stay in Svalbard has to be Longyearbyen. This is where it's at for all things accommodation and amenities. You won't find much lacking here. Then again, for a different vibe entirely, there's always Barentsburg.
Let us know if we missed out on any hidden gems in the comments below!
Do you own an awesome hostel, hotel or apartment? Want to be featured in our list? Email [email protected] to find out how.
---
Thanks for reading – that was fun! 😀
We bring you epic FREE content!
Find out how YOU can help support us.
We're a big site with a big team and this job isn't always easy. But we do it because we love it – we love providing epic and free content. We love the knowledge that our content keeps you adventuring. We don't ask for money, but if you'd like to find out how you can help the site in more organic ways, click the button below.
Thank you for your support 🙂
---
Bye for now, but not forever!
If you want MORE top-tier Broke Backpacker content like this, then sign up for our weekly newsletter below to get the latest and greatest!
And for transparency's sake, please know that some of the links in our content are affiliate links. That means that if you book your accommodation, buy your gear, or sort your insurance through our link, we earn a small commission (at no extra cost to you). That said, we only link to the gear we trust and never recommend services we don't believe are up to scratch. Again, thank you!