Ah, Mexico. The land that gave the world guacamole, tacos, and the kind of amazing music you can't help but sway to.
There's more to this delightful country than just excellent eats and music, of course. Mexico also happens to be the land of mountainous landscapes, spectacular beaches, and the kind of national parks that look like they've been plucked right off the pages of a magazine!
Oh, and do you want to know the good news? The national parks in Mexico have something for everyone. Whether you're traveling on a budget, chasing adventure by the flanks of a volcano, interested in Mayan culture, or simply want to lounge on a silky soft beach, you bet there's a park with your name on it!
Now, there are heaps of amazing national parks in Mexico, but here are seven of the best ones!
What are National Parks?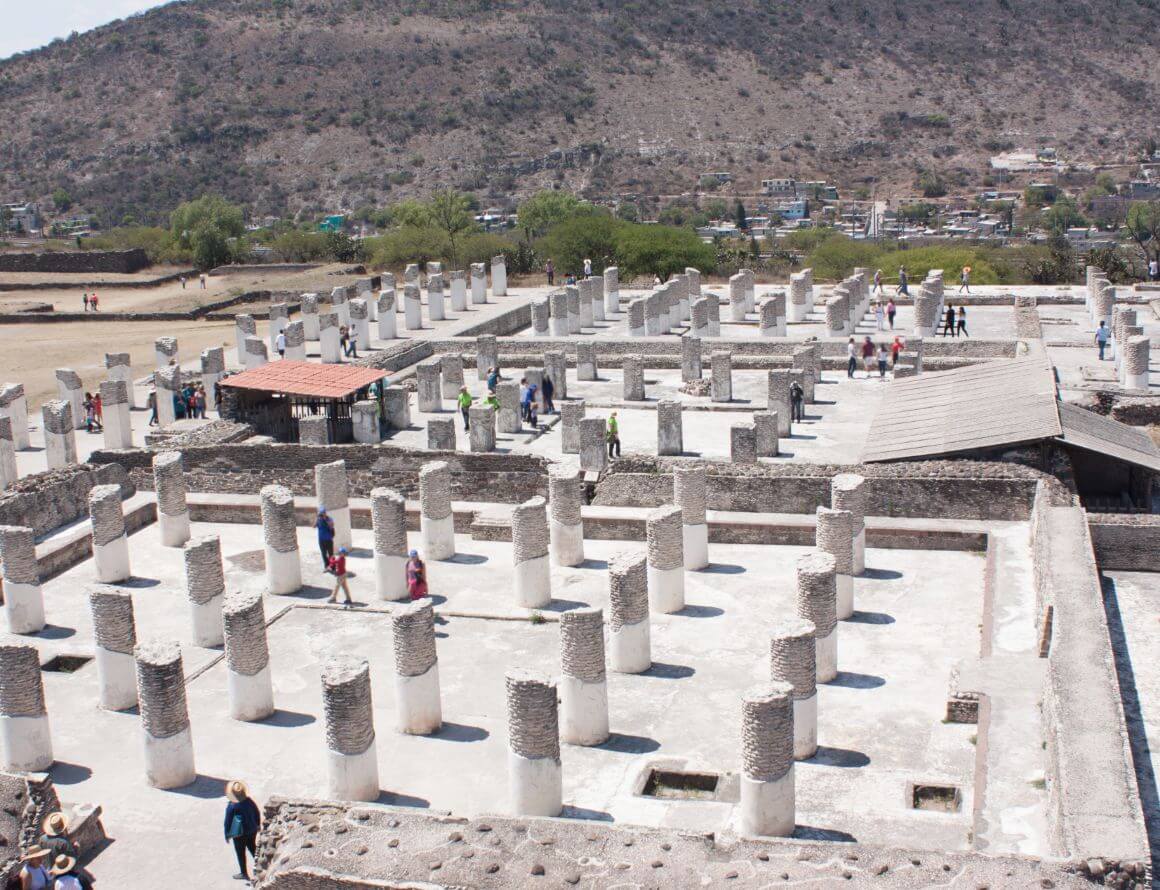 A national park is a site protected by governmental or private bodies to ensure the sustainable protection of its wildlife, geological formations, and plants.
With over 60 protected areas, Mexico certainly packs quite a punch in terms of national parks! Administered by both the Federal Secretariat of the Environment and the National Commission of Protected Natural Areas, the Mexican national parks are especially known for their diverse landscapes and archeological treasures.
Indeed, several parks still contain relics of ancient Mayan civilizations, providing visitors with a unique insight into this fascinating culture.
You'll also find plenty of national parks encompassing gorgeous marine areas where it's possible to snorkel, dive, or go boating – just as long as you respect the park's regulations. It goes without saying that hikers will find their joy in Mexico since most parks are awash with hiking trails with varying degrees of difficulty.
So, whether you're backpacking Mexico on a budget or planning a more luxurious stay, these national parks should totally feature on your itinerary!
National Parks in Mexico
Hold on to your sombreros as we head to some of the most awe-inspiring sites in Mexico! Just don't forget the bug spray, sunscreen, and of course, a good water bottle to ensure that you stay properly hydrated.
Parque Nacional Izta-Popo Zoquiapan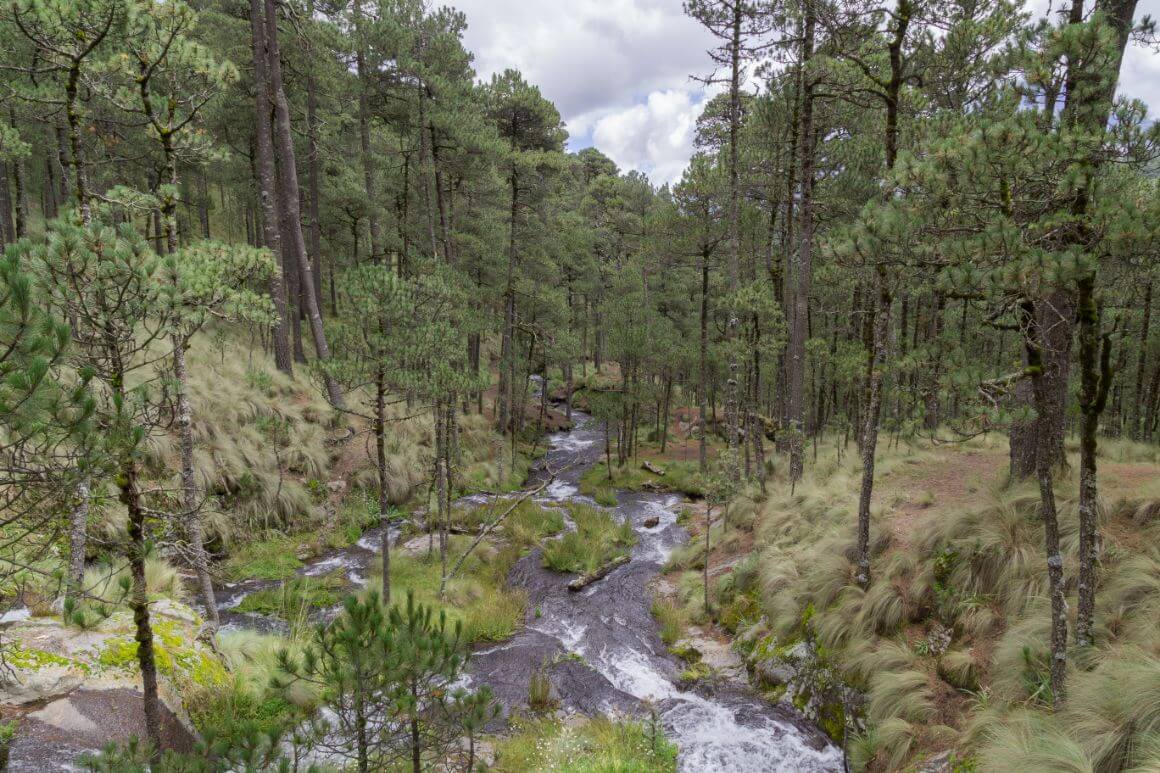 Size: 398.2 km²
Location: State of Mexico
Cost of Entrance: $3
Got your best hiking boots at the ready? I sure hope so, because this is one of the best national parks in Mexico for hiking and climbing!
Offering expansive vistas of the dormant Iztaccíhuatl and active Popocatépetl (colloquially known as Izta and Popo), this park was recognized as a Biosphere Reserve Los Volcanoes by UNESCO.
The park's trails can be as hard or as easy as you'd like them to be, depending on how high you want to trek. Visitors aren't allowed to summit El Popo for safety reasons. If climbing is your thing though, rest assured that it's entirely possible to ascent up to Izta. In fact, experienced climbers can even set up camp at the base of this 17,000-foot volcano.
Open year-round, the Izta trail is quite challenging and requires around seven hours to complete. For something easier, you can check out the Cascada la Burbuja trail which is found at the edge of the park. Perfect for families, this two-hour trail cuts through a scenic forest to end at the gorgeous La Burbuja waterfall. This hidden waterfall sources its water from Itzta and offers an idyllic setting for enjoying a moment of respite.
It's important to know that there's hardly any shade at the Parque Nacional Izta-Popo Zoquiapan so be sure to wear a hat and sunscreen. If visiting in summer, bring as much water as you can carry because the heat can get pretty intense. It's also recommended to start off your hike as early as possible to avoid the midday sun.
Where to Stay Near Parque Nacional Izta-Popo Zoquiapan
Located a quick half-hour's drive from the national park, Floresta Casa de Campo offers two or three-bedroom chalets that can sleep 10-12 guests. Ideal for larger groups, this space boasts multiple on-site amenities, including a hot tub, children's playground, and restaurant.
Sumidero Canyon National Park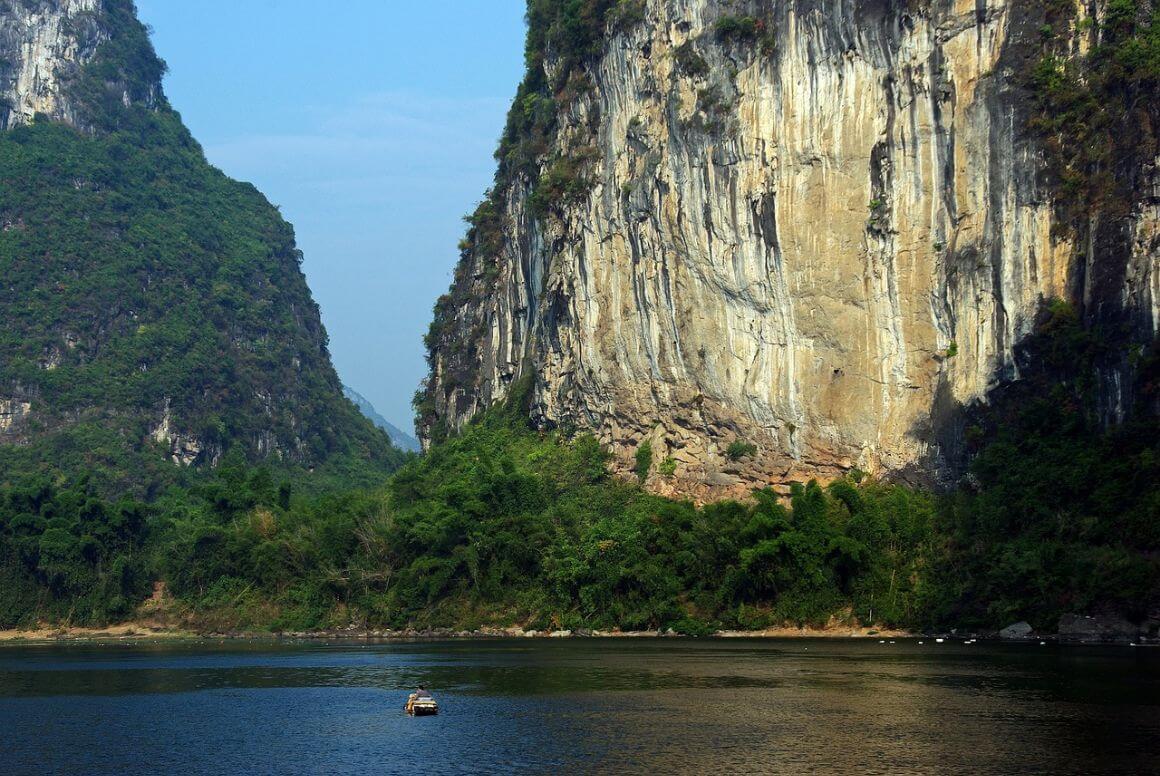 Size: 217.9 km²
Location: Chiapas
Cost of Entrance: $1.75
Are you looking for the most exciting Mexico national parks? I bet you are!
Well, you'll be glad to learn that Sumidero Canyon National Park is often hailed as one of the best spots in Mexico for outdoor experiences. Home to the breathtaking Sumidero Canyon, this park is an absolute hotspot for fans of the great outdoors, drawing locals and tourists from all over.
While it's open all year long, I do need to let you know that Chiapas' mountainous' climate can be highly variable so it's a good idea to dress in layers. Bear in mind that December and January are the coolest months while the heat in April and May can get quite intense.
While the canyon is undeniably the park's main attraction, this site is also awash with an abundance of biodiversity and geological features. The river that cuts through the canyon is actually home to plenty of fauna, including the American crocodile and the Central American river turtle.
Best of all, the national park has six lookout points at different elevations. You can always take the Miradores del Sumidero trail which takes you to the La Coyota, El Tepehuaje, and El Roblar viewpoints- perfect for taking in unblemished canyon and Grijalva River views! This moderately challenging path covers around 10km, so be sure to stay hydrated. This path is quite popular so there may be a bit of a crowd in peak season.
In addition to hiking, Sumidero Canyon National Park lends itself well to other types of outdoor activities such as rappelling, mountain biking, and kayaking. Guided tours are recommended.
Where to Stay Near Sumidero Canyon National Park
After a day of trekking through the Mexican wilderness, put your feet up and relax in this charming apartment for three. Located a little over an hour from Sumidero, this Airbnb comes with all the comforts of home, including a well-equipped kitchen.
Month to month payments, no lock-in contracts, and no itineraries required: that's the exact kind of insurance digital nomads and long-term traveller types need. Cover yo' pretty little self while you live the DREAM!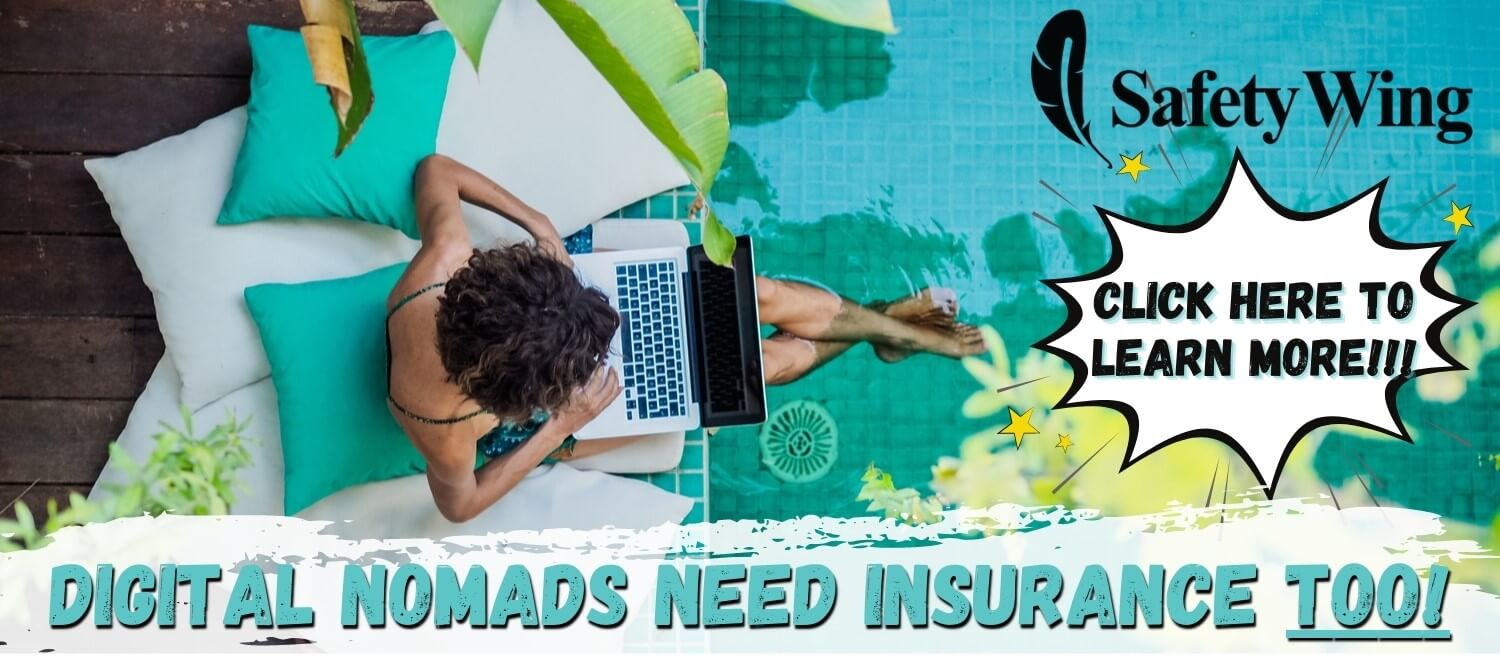 SafetyWing is cheap, easy, and admin-free: just sign up lickety-split so you can get back to work! Click the button below to learn more about SafetyWing's setup or read our insider review for the full tasty scoop.
National Park of Palenque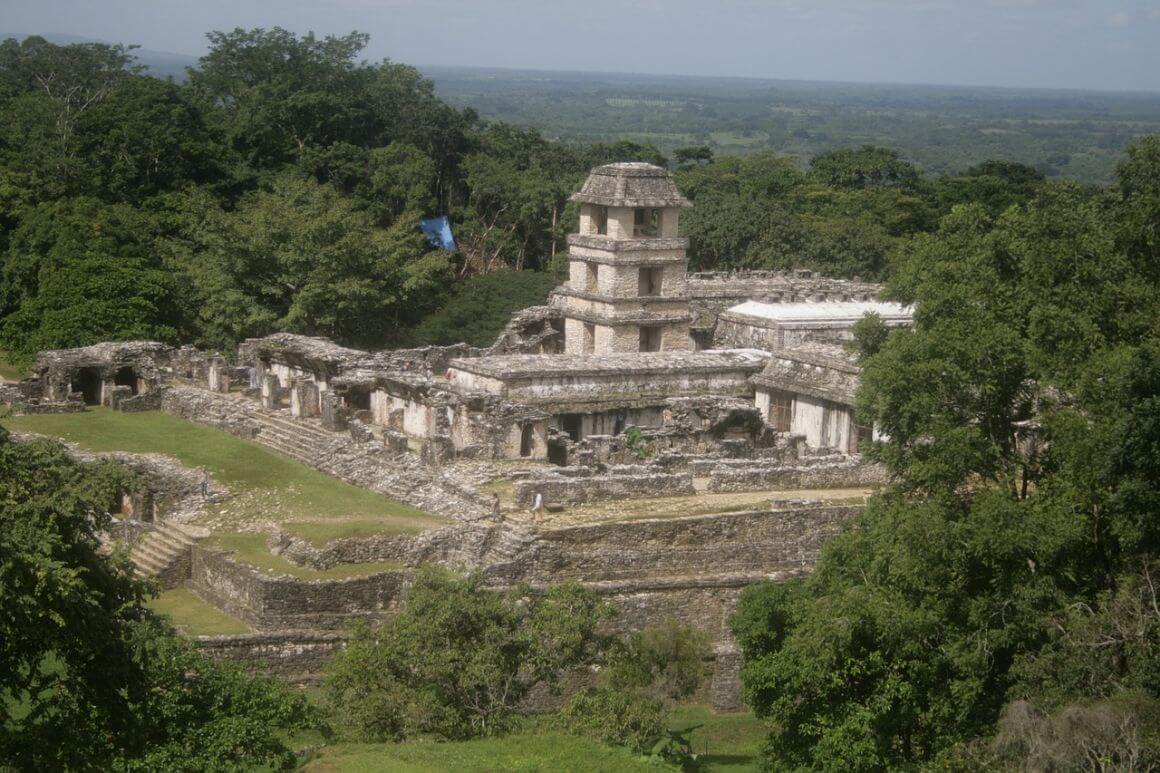 Size: 17.72 km2
Location: Chiapas
Cost of Entrance: $1.75 (access to the park), $3.75 (access to ruins)
One of the best Mexico national parks for exploring ancient ruins, the National Park of Palenque is awash with Mayan architecture.
History buffs will be glad to learn that Palenque is known for its exceptionally well-conserved sculptural and architectural remains. As such, you'll be able to admire the unique Mayan craftsmanship up close and examine various sculptures showcasing Mayan mythology. Indeed, while this site is smaller than, say, Chichen Itza or Tikal, it's home to some of the finest architectural marvels in Mexico.
Once a thriving city, Palenque still retains plenty of vestiges from the 7th century, including the famous, 88-foot-tall Temple of Inscriptions. This temple is said to contain the sarcophagus of Pascal The Great.
Another building worth mentioning is the Temple of the Skulls, which was named after a skull-shaped relief sculpture located on one of its pillars.
Next to the temples are found the ruins of the Palace, complete with a former four-story watchtower. This site is especially known for its ornate details carved into the Palace walls.
Now if you don't mind some climbing, be sure to check out the Temple of the Cross which offers amazing vistas over the entire site.
After exploring the ruins, you can always enjoy a relaxing stroll through the Lacandon Jungle, home to endangered species such as spider monkeys and red macaws. Keep your eyes peeled for the hidden waterfalls!
Where to Stay Near National Park of Palenque
Surrounded by lush, tropical gardens, this fabulous hotel offers various room configurations to comfortably accommodate two to four guests. On-site amenities include an on-site restaurant specializing in Mexican fare, two outdoor pools, and even a Mayan-style spa where you can unwind after a day of hiking through the ruins!
Loreto Bay National Park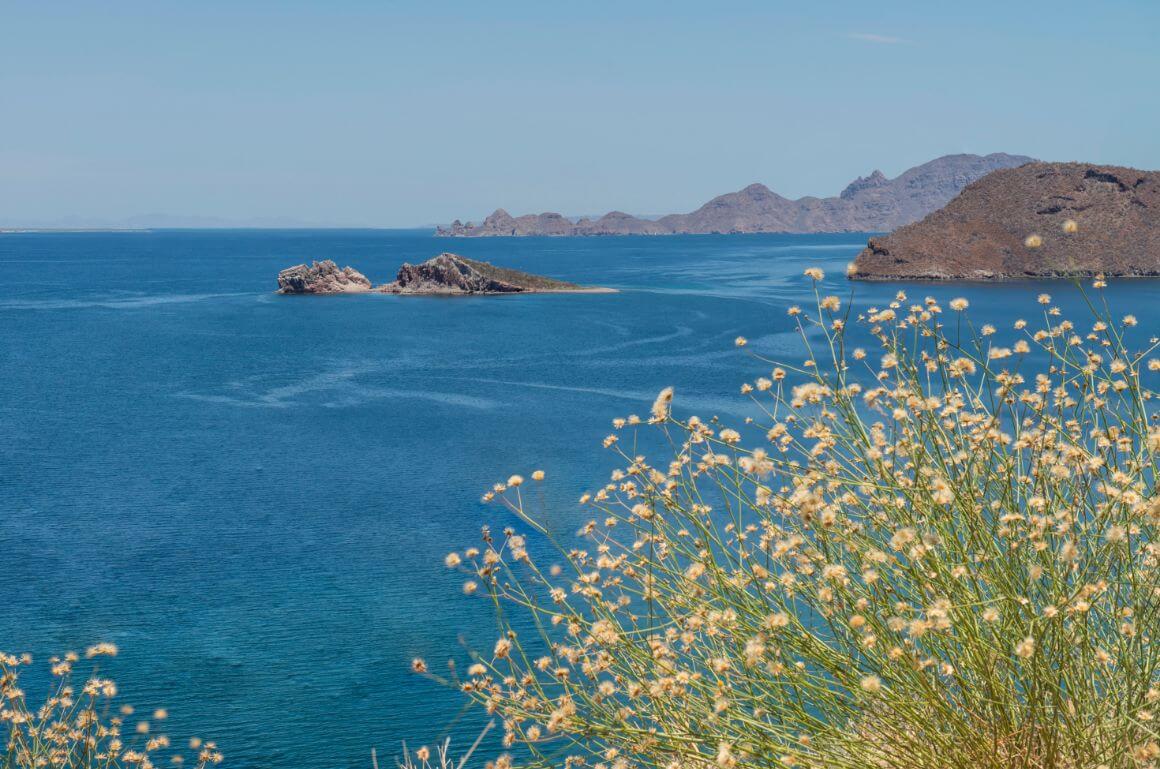 Size: 2,066 km²
Location: Baja California Sur
Cost of Entrance: $4.50 (activities charged separately)
Okay, by now you've probably realized that there are heaps of fun things to do in Mexico national parks – and Loreto Bay National Park is no exception!
Surrounded by a scenic shoreline, this gem of a place is rich in marine biodiversity. If you've always been fascinated by underwater life, believe me when I say you really want to add Loreto to your itinerary! An absolute hotspot for snorkeling and scuba diving, this place draws tons of people in summer. Rest assured that there's room for everyone since this massive park encompasses several islets and five large islands.
Not only was Loreto National Park declared a UNESCO World Heritage Site in 2005, but its marine area also happens to be a Ramsar site since it supports different ecological communities, waterbirds, and fish species. Don't forget that this place is a safe haven for marine wildlife and visitors are not allowed to fish, anchor in the reefs, or cause any sort of distress to the park's fauna and flora. Eco-friendly sunscreen is encouraged to help preserve the environment.
If you'd like to go island hopping, you'll find eco-friendly companies offering boat outings to the surrounding islands and islets where you can laze on the silky shores. Boat outings are also great for spotting blue-footed boobies and sea lions. To increase your chances of spotting whales, I would recommend that you visit the park in February and March.
The islands of Carmen and Danzante are particularly popular for camping – perfect for families who'd like to prolong the fun! You do need to reserve your camping spot ahead of time and stays are limited to no more than two consecutive nights.
Where to Stay Near Loreto Bay National Park
Featuring colonial-style rooms, this superb hotel lies just 150m from Loreto Bay. Standard rooms feature patios while studios add kitchenettes – perfect for when you don't want to go out to eat! Best of all, you'll wake up to a daily complimentary breakfast.
Forget boring accommodation… book yourself an EPIC STAY!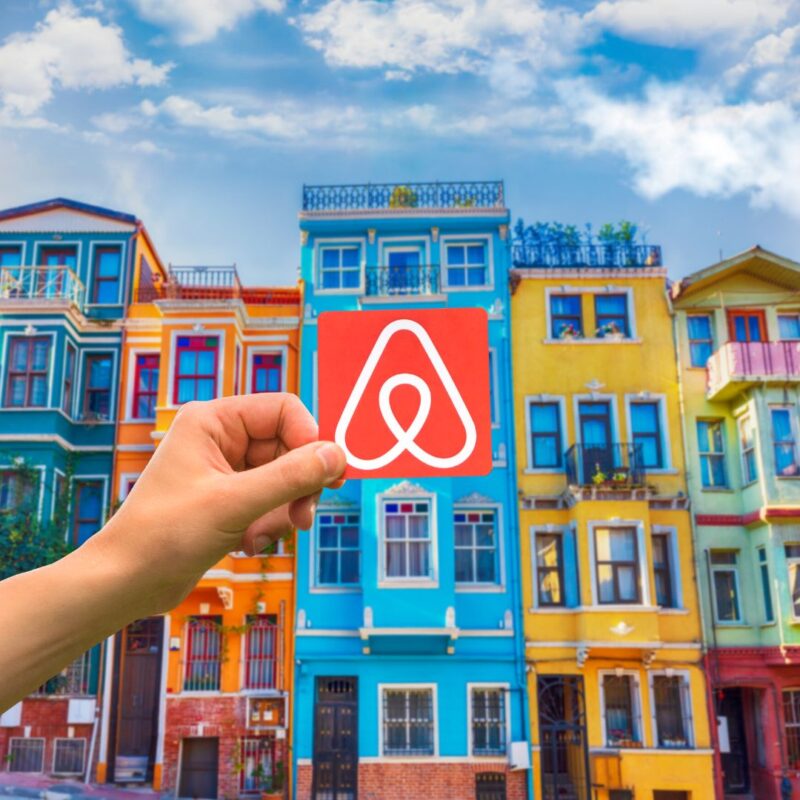 Why stay in a naff hotel when you can stay in a cosy, stylish local house instead? And for half the money too!
Stay somewhere EPIC and save your hard-earned dollars — from houses to barns to castles and caves, there is an Airbnb for every occasion!
Book an EPIC Stay
Huatulco National Park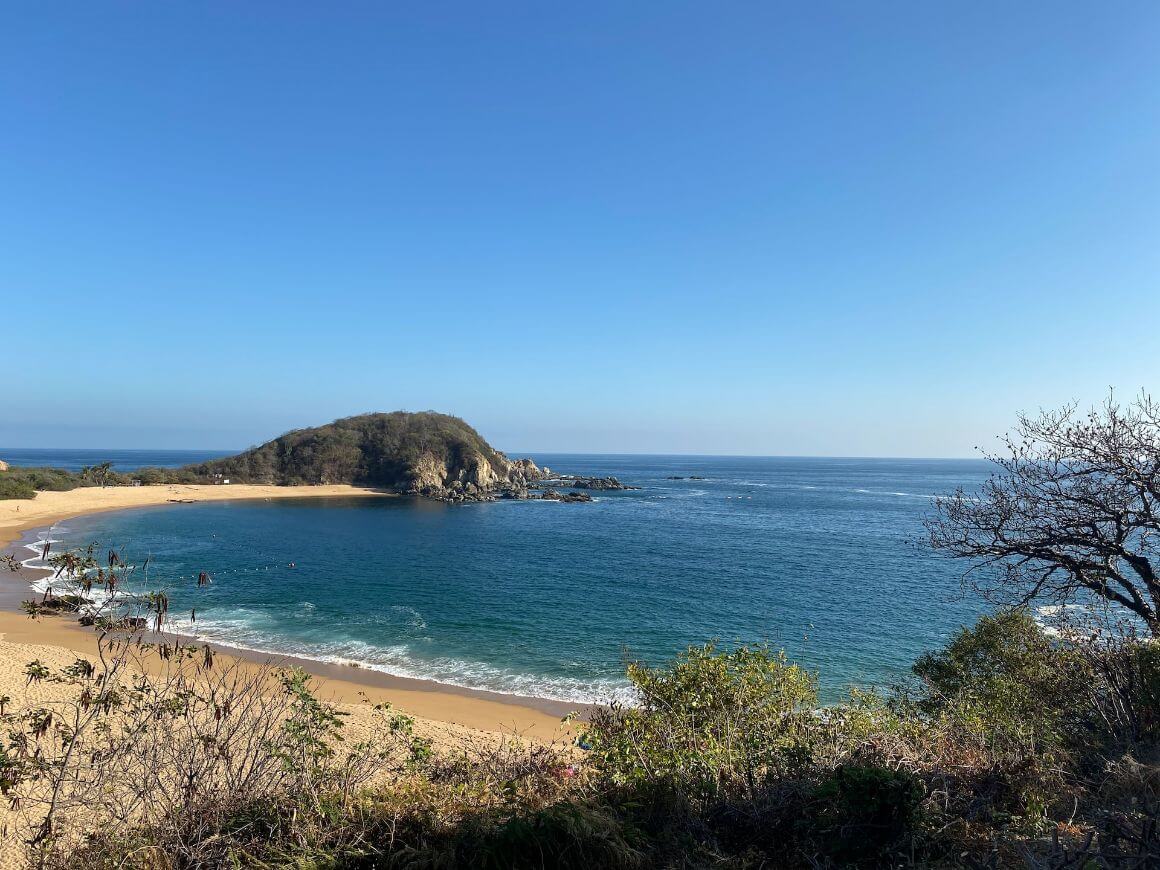 Size: 118.9 km²
Location: Oaxaca
Cost of Entrance: Dependent on the activity
Are you wondering when is the best time to visit Mexico national parks? Well, while you'll definitely enjoy glorious weather from April to May and September to October, the truth is that Mexico has sunny days nearly all year long.
This park is a year-long destination although you may wish to avoid June and July because that's when it rains the most in Oaxaca. Speaking of the city of Oaxaca, did you know that it houses an incredible gem known as Huatulco National Park?
Both a RAMSAR site and a UNESCO Biosphere Reserve with protected wetlands, this massive park has no less than three ecosystems under its belt: marine, dry forest, and tropical forest.
As such, there are some restrictions in place for visitors: for example, sunscreen is not allowed if you're going to snorkel in order to protect the reefs. Visitors are also forbidden from stepping on coral or picking any kind of shells. It's recommended to only use licensed land and nautical service providers.
Nature lovers will undoubtedly be in their element over there since the park is brimming with activities like snorkeling and hiking. Since it houses over 300 bird species and 18 types of sea turtles, dolphins, and whales, Huatulco National Park is one of the best spots in Mexico for observing wildlife.
The wealth of attractions that beckon in the park also includes boat cruises that'll take you past the Huatulco Bays. Some cruises will also take you close to the famous Bufadero Blow Hole and the iconic Bay of Cacaluta, a Mexican beach so pristine that it even starred in a famous Mexican movie!
Where to Stay Near Huatulco National Park
If you're a fan of the great outdoors, you'll feel right at home in this delightful ocean-view cabin for two! A lovely cocoon for couples, this space features a full kitchen, a private pool, and a sundeck where you can relax while soaking up the views.
Parque Nacional Cascada de Basaseachi
Size: 58.03 km²
Location: Chihuahua
Cost of Entrance: $3.65
Also known as Basaseachic Falls National Park, Cascada de Basaseachi is one of those Mexico national parks that'll keep drawing you back over and over again – especially if you're into hiking!
True to its name, this park is home to the Basaseachic waterfall, Mexico's second-highest waterfall that cascades from a height of over 800 feet to crash into the ancient Candameña Canyon. If you'd like to see this impressive sight for yourself, remember that this seasonal waterfall dries up in spring and autumn, so your best bet would be to visit the park in the winter.
In addition to this impressive waterfall, the park is known for its towering cliffs from where you'll be treated to scenic vistas of the surroundings. Hiking aficionados totally have it made since the Basaseachic Falls National Park offers several trails for various levels of fitness.
For something easy, you can set out on the main Cascada de Basaseachi trail, an easy 3km hike that's punctuated by waterfalls and mountain vistas. This path starts off at the park's paid parking area.
Perfect for moderate hikers, the Piedra Bolada Waterfall Viewpoint hike also offers picturesque waterfall and volcano vistas. This route kicks off from San Isidro Huajumar, a small town located near the park.
While the hike starts off on fairly flat terrain, it does become steeper as you enter the park's mountainous grounds. As you follow the path towards the canyon viewpoint, you'll even spot the Cerro la Yegua volcanic cone in the distance. The 9.5km Piedra Bolada Waterfall Viewpoint route is also great for mountain biking.
Now if you're in the mood for something more challenging, you can always consider the 10km Arroyo Piedra Bolada trail which takes nearly four hours to complete. Another excellent option for mountain biking, this trail starts at Rancho San Lorenzo, weaves between the Cerro Mirador and the San Lorenzo hills, and cuts through a forest before entering the park. Ideal for visitors who want to enjoy an immersive experience in nature, this trail ends at the Piedra Bolada stream.
Where to Stay Near Parque Nacional Cascada de Basaseachi
Tired after hiking all day? Lucky for you, Casa Venezia offers the ideal setting where you can wind down and get some much-needed rest before embarking on your next adventure in Mexico! Located two hours from the park, this pet-friendly tiny home features a bedroom and a well-equipped kitchen.
Is This the Best Daypack EVER???
Cabo Pulmo National Park
Size: 71 km²
Location: Chihuahua
Cost of Entrance: $4
If you're looking for exciting things to do in Mexico national parks, you really can't go wrong with a day trip to Cabo Pulmo National Park!
Nestled by the Sea of Cortez, this park is an absolute playground for fans of nautical adventures!
Before we get into all the fun things that beckon at Cabo Pulmo, here are a few important things that you should keep in mind when exploring the park. It was set up to be a safe space for various migratory species, including whale sharks, sea turtles, and humpback whales. It also has a very diverse marine ecosystem.
Activities such as fishing, jet-skiing, recreational or commercial fishing, or extraction of live rocks are not allowed. Certain areas are restricted so keep your eyes peeled for signs!
If you're planning on snorkeling (which I highly recommend that you do!) please remember to wear eco-friendly sunscreen.
In addition, the park offers excellent conditions for diving, especially between June and November. While you'll be required to stay eight feet away from the coral reef, believe me when I say that Cabo Pulmo National Park's underwater vistas are out of this world! For safety reasons, I would recommend that you book a diving expedition with a licensed agency instead of venturing out on your own.
It's not just about sea activities either. There are quite a few hiking trails in and around the park for exploring the craggy landscape. It's best to head out as early as possible in the morning to avoid the heat, especially if visiting in summer. When the tide is low, you can even walk down the shoreline from Los Arbolitos to Las Sirenas beach. For me, it's one of the greatest hiking destinations in North America for the summer.
Where to Stay Near Cabo Pulmo National Park
Perfect for 3 guests, this surf hut offers a studio-style layout, complete with a kitchenette, a queen-sized bed, as well as a single bed. You'll be just a stone's throw from the many hiking trails, dive shops, and restaurants in Cabo Pulmo!
Final Thoughts
There's no denying that Mexico has some of the most unique and diverse national parks in the world. As such, you'll get to soak up different topographies in the same visit. Both nature lovers and history buffs will be totally spoilt for choice!
If you absolutely need to narrow it down to one though, I recommend the Parque Nacional Izta-Popo Zoquiapan. Infused with local legends, this magical place lends itself well to climbers and hikers. More importantly, this park also offers the ideal vantage point over Mexico's majestic landscape.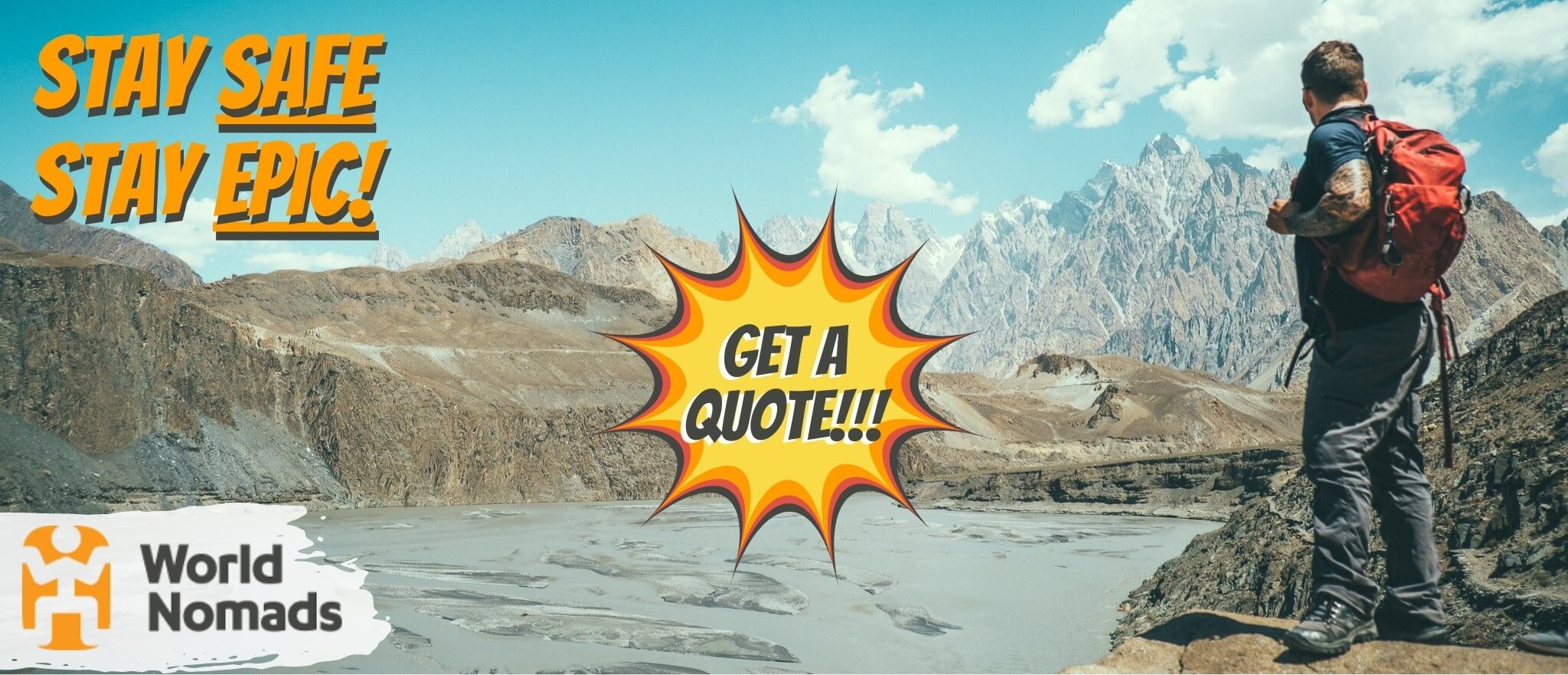 World Nomads' mission is to support and encourage travellers to explore their boundaries. They offer simple & flexible travel insurance, and safety advice to help you travel confidently.
They've been doing it since 2002 – protecting, connecting, and inspiring independent travellers just like you.
Get a quote below or read our in-depth review!
World Nomads provides travel insurance for travelers in over 100 countries. As an affiliate, we receive a fee when you get a quote from World Nomads using this link. We do not represent World Nomads. This is information only and not a recommendation to buy travel insurance.
---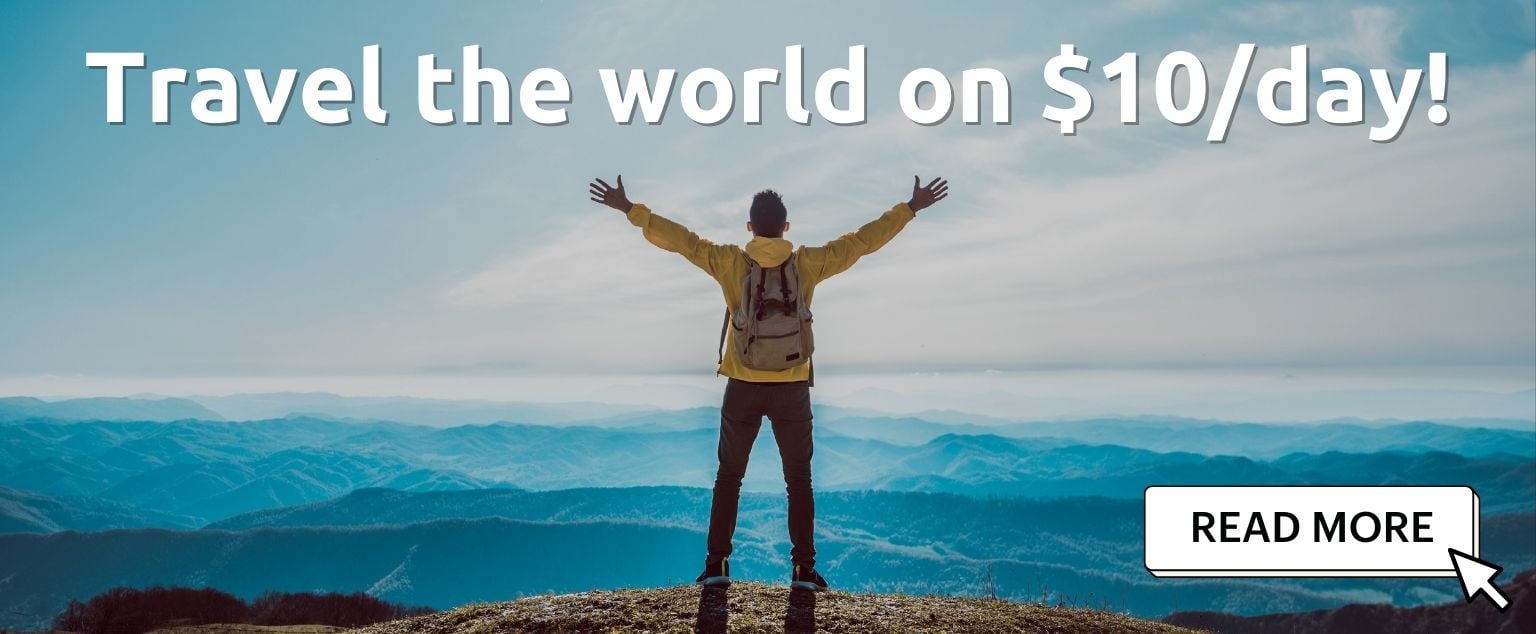 And for transparency's sake, please know that some of the links in our content are affiliate links. That means that if you book your accommodation, buy your gear, or sort your insurance through our link, we earn a small commission (at no extra cost to you). That said, we only link to the gear we trust and never recommend services we don't believe are up to scratch. Again, thank you!