Canada is a country of epic proportions: it's the second-largest in the world, with a coastline that spans across three oceans. It's also got the largest proportion of freshwater lakes out of anywhere in the world… Well, you get the point.
It's got buzzing eclectic cities, such as Toronto and Vancouver, as well as some big-hitter names like the Canadian Rockies, Banff, or even Niagara Falls. It's without a doubt a formidable destination for any sort of traveler!
But nature definitely takes the win here. Glaciers, temperate rainforests, soaring mountains, and jagged coastlines make it an absolute wild wonderland! And the best way to soak it all in is, of course, by hiking.
Now, if you're new to the idea of hiking in Canada or have never really done it anywhere else, we're here to help.
We've created this massive guide that covers everything you need for a killer trip. Swot up on trail safety, figure out where to stay, or simply learn all there is to know about the best hikes in Canada.
Ready when you are!

Do You Want to Travel FOREVER??
Pop your email in below to get a FREE copy of 'How to Travel the World on $10 a Day!'.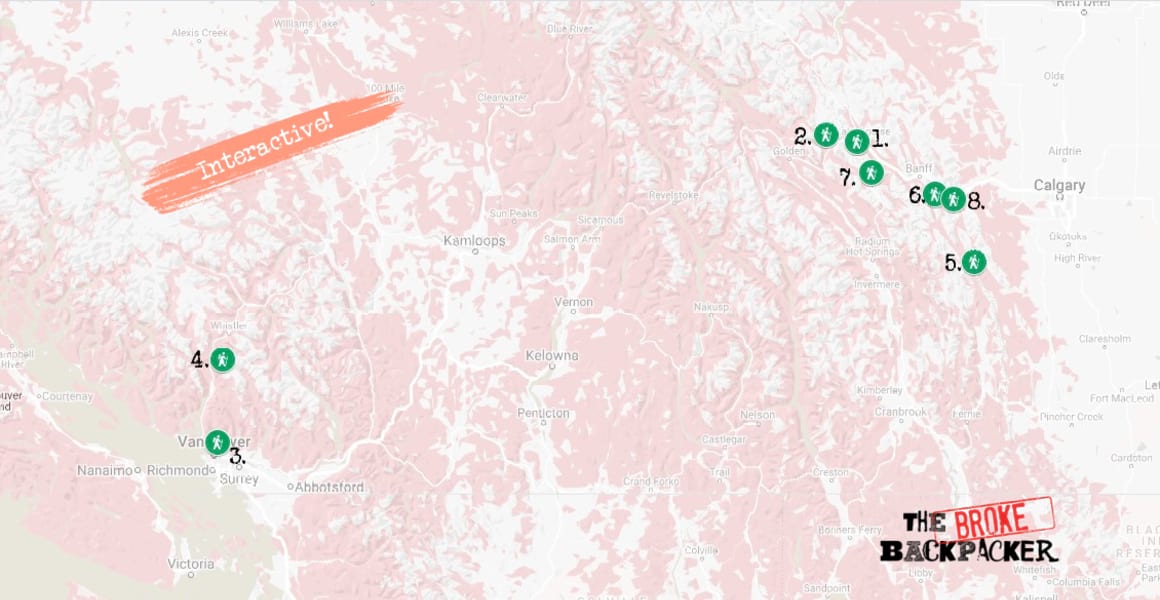 This country has it all: the all-encompassing landscapes, enormous lakes, extensive boreal forests, and giant glaciers make it a dream hiking destination.
It's a huge country crammed full of beautiful scenery to explore. Let's just say that exploring the Great White North is on a different level of epicness than pretty much anywhere else in the world.
The Canadian national parks and reserves span over thousands of square kilometers and cover huge areas of wilderness. Some of the country's stunning landscape can be difficult to explore, though, with much of it being remote and inaccessible.
But don't let this hugeness put you off. There are a ton of routes and hikes to embark on! And they will lead you around iconic parks and landmarks, giving you all the tools you need for an epic journey.
If you're looking for a hike in Canada that's going to push you, and you want some epic views to match, there's an array of awesome trails for you. If you prefer something a little lighter, we've got you covered on that end too.
Before we dive into our top picks, let's quickly run you through some safety tips.
Canada Trail Safety
Canada's world-famous landscapes are a veritable playground for those who love the outdoors. It's one of the best places in the world to hit the trail, for sure!
But hiking in Canada does come with risks. Things aren't always going to run smoothly, the unexpected can happen and there's always the chance that adverse weather can turn a fun trip into a really shit one.
Getting to grips with how to keep yourself safe can make or break your trip. There's no point in going for the best hike in Canada if you're not prepared, so we've done the homework for you and summarized it in a few key points:
Respect nature – You'll be out hiking in nature, and there will be a whole lot of it in Canada. Respect the wildlife in the park, don't approach any wild animals or attempt to feed them.
Know what to do when encountering a bear – Bears are often spotted on trails throughout various regions in Canada. You should carry bear spray, stay calm, and check the park notices about any recent bear activity before you embark on a hike. Read more on this here.
Go prepared for the weather – Hiking in Canada can mean icy and snowy conditions. It's important that you have the right equipment for your hike, which can mean poles, snowshoes, and thick clothing.
Pack a GPS – Canada's parks are huge and it's not hard to get lost if you're out in the wilderness. Pack a GPS and possibly walkie-talkies to connect with other members of your group in case your phone loses signal.
Hiking alone can be dangerous – It is always best to go hiking with a buddy. If you do wish to go alone, make sure you have informed somebody of your itinerary.
Know your limits – Everyone likes a little challenge, but attempting a trail that is way beyond your abilities can put you in a dangerous position. If you're unsure about it, turn around and go back.
Make sure to get travel insurance – Make the most of your time in nature; get yourself some good insurance that covers hiking, so that you don't have to worry unnecessarily when you're on the trail.
ALWAYS sort out your backpacker insurance before your trip. There's plenty to choose from in that department, but a good place to start is Safety Wing.
They offer month-to-month payments, no lock-in contracts, and require absolutely no itineraries: that's the exact kind of insurance long-term travellers and digital nomads need.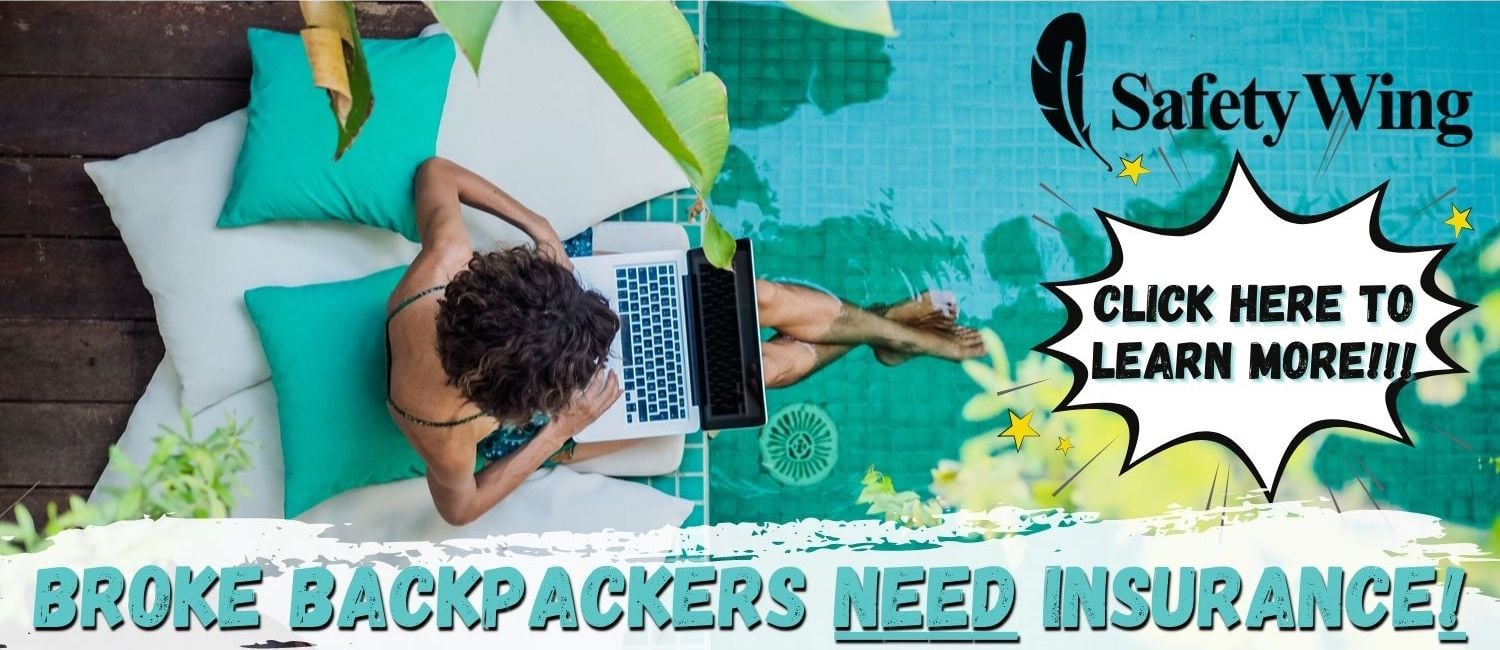 SafetyWing is cheap, easy, and admin-free: just sign up lickety-split so you can get back to it!
Click the button below to learn more about SafetyWing's setup or read our insider review for the full tasty scoop.
Now you're all clued-up about what to expect, it's time to find out about the best hikes in Canada. They're pretty dope, so don't blame us when you want to try them all!
We've made it a little easier for you with a selection of fun, easy hikes, moderate trails, and a sprinkling of epic journeys to attempt.
1. Lake Agnes Trail – The Best Day Hike in Canada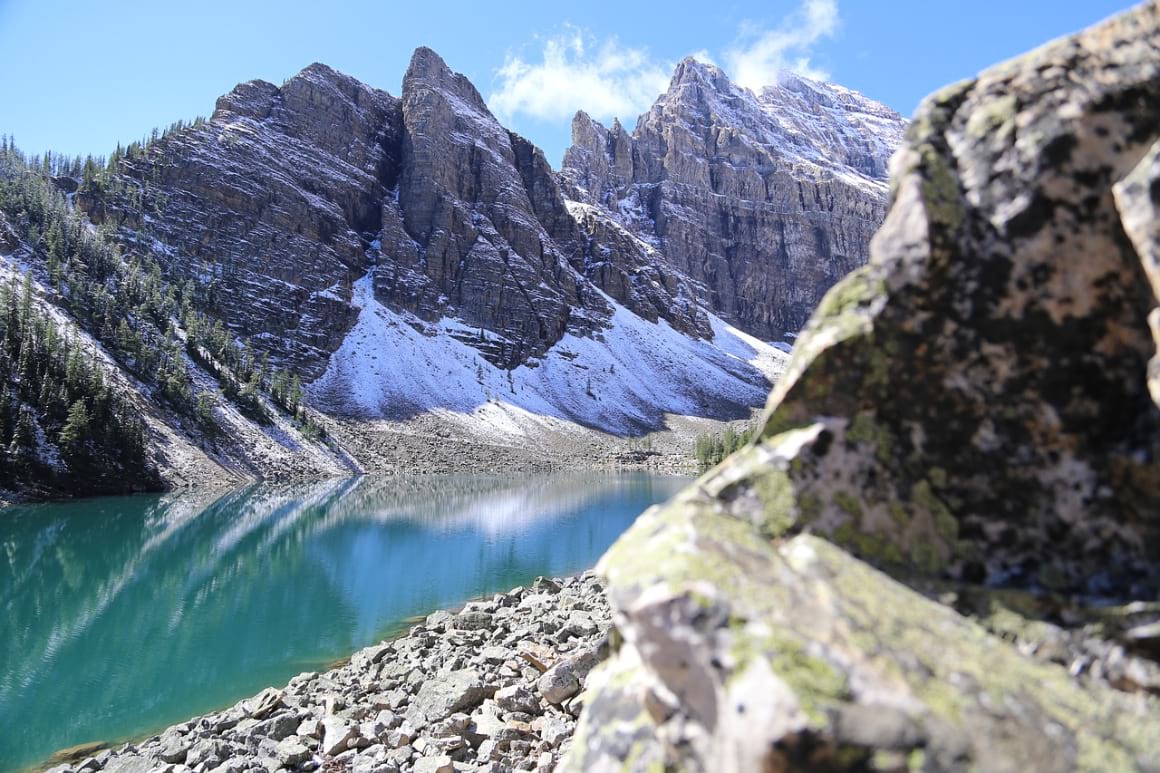 To start things off, we're heading into the supreme wonder of nature that is Banff National Park (Canada's oldest one). Banff spans over 6,000 square kilometers and there you'll find beautiful glaciers, mountains, and a whole load of waterfalls and lakes.
The Lake Agnes Trail is a great introduction to all of this top-notch nature. It's one of the most popular hikes in the park and is well-loved by locals and visitors alike.
It's a relatively short hike, with a steady incline to Lake Agnes itself — and it's not so challenging, making it fairly accessible for anyone.
The trail itself is well-maintained and offers pretty vistas everywhere you look. Partway up, you'll reach Mirror Lake (the clue's in the name) before making the final ascent to the top. The views are incredible here!
There's also a teahouse by the lake, built by the Canadian Pacific Railway as a refuge for hikers in 1901. If you're staying in Banff, you should definitely try this one out.
Length: 7.5km
Duration: 2 hours
Difficulty: Average
Trailhead: Lake Louise (51°25'01.1″N 116°12'56.7″W)
2. Emerald Triangle – Most Beautiful Hike in Canada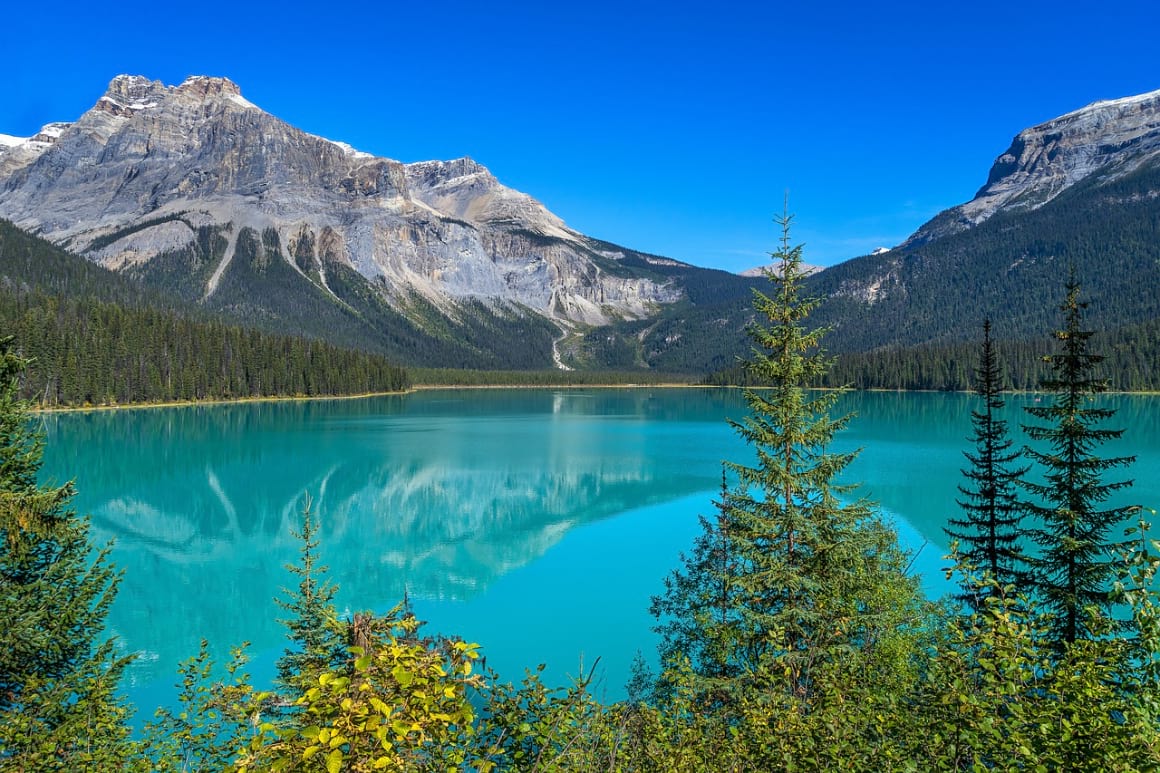 While it may not be as famous as Banff, Yoho National Park still packs one heck of a punch. This wild, rugged area is located in the Canadian Rockies, on the western slopes of the Continental Divide.
Among its peaks, you'll find gushing waterfalls, winding rivers, and the enigmatic turquoise Emerald Lake.
Discovering the delights of Yoho National Park is best done by hitting up the Emerald Triangle trail. This Canadian hike offers amazing views of the Emerald Lake Valley, President Range, and Wapta Mountain.
It's essentially a loop that encompasses three other routes: Yoho Pass, the Wapta Highline, and Burgess Pass.
It starts off among spruce and fir trees on the shores of the lake itself. While ascending onto Yoho Pass, you'll be treated to stunning views all around — stay on the lookout for the waterfall gushing down Mitchell Peak.
Along from Yoho Pass, you'll move over to the Wapta Highline. This is where you'll be able to see down into Emerald Lake Valley, and all the way to the President Range. After this, it's a steep descent back to the shore.
It's not an easy one, expect some strenuous climbing.
Length: 18 km
Duration: 3.5 hours
Difficulty: Moderate
Trailhead: Emerald Lake Road (51°26'21.9″N 116°32'28.3″W)
Small Pack Problems? 😉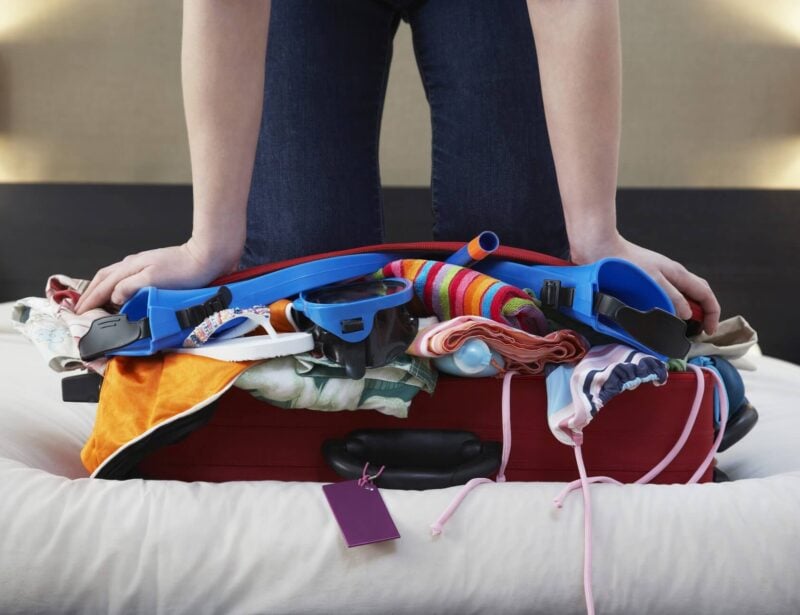 Wanna know how to pack like a pro? Well for a start you need the right gear….
These are packing cubes for the globetrotters and compression sacks for the real adventurers – these babies are a traveller's best kept secret. They organise yo' packing and minimise volume too so you can pack MORE.
Or, y'know… you can stick to just chucking it all in your backpack…
Get Yours Here
Read Our Review
3. Skyline Trail – The Best Multi-Day Hike in Canada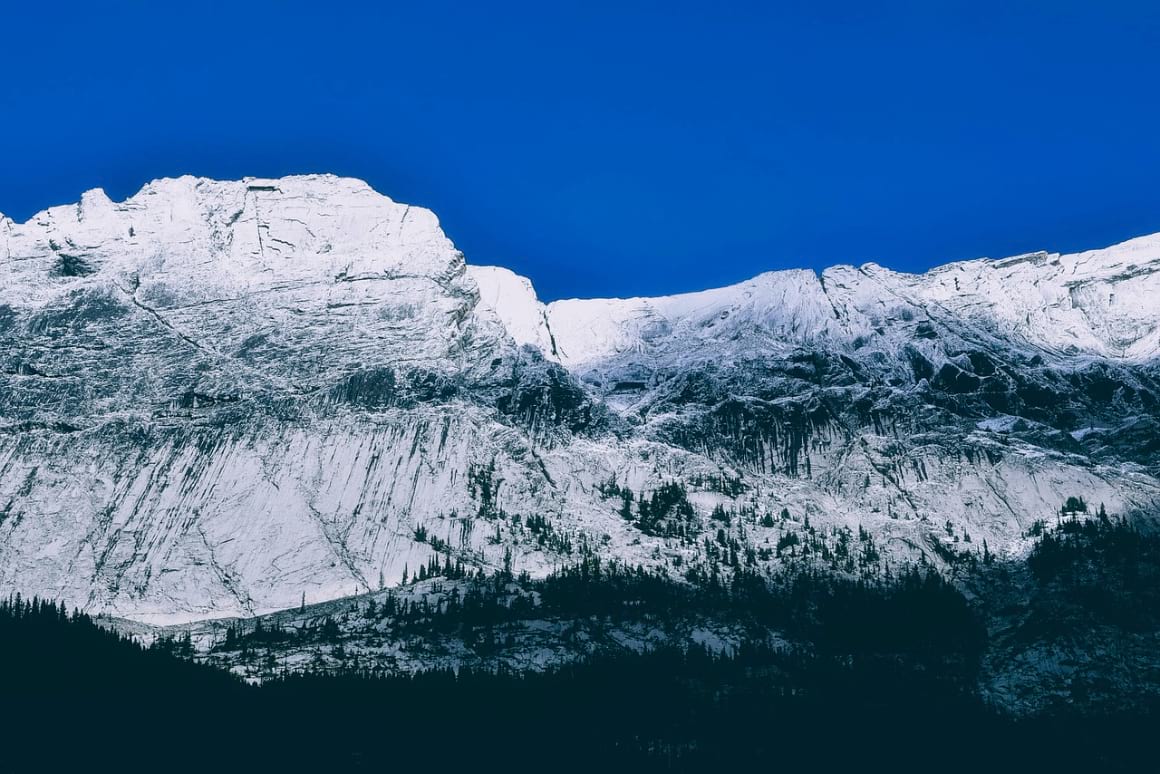 The Skyline Trail is one you should consider hitting up if you're looking for a multi-day hike in Canada. You'll find it winding its way through the stunning Jasper National Park.
The park, with its magnificent glaciers, ice fields, and mountains, is something you should not be miss while in Canada. And the Skyline Trail is a great way to experience it!
Be warned, though: it is not an easy feat. If you're a beginner hiker, we recommend skipping this one.
It's the highest and easily the most popular multi-day trail in Jasper National Park. And because of its altitude, you'll be able to see across most of the park. You'll be above the treeline most of the time, which leaves you at the mercy of inclement weather.
Hikers usually start at Maligne Lake, trekking the first 12 kilometers to Snowbowl Campground. The next day is an 18-kilometer hike up until Tekarra Campground, before finishing off with an extra 14-kilometer jaunt to the starting point.
There are three main passes to tackle, one of which is the highest section of trail in the entire park.
The trail has gorgeous views all along and is a great way to get up close and personal with Jasper's unique scenery. The nicer the weather, the better: you can take it slow and really revel in all the colors.
Length: 48.1 km
Duration: 3 Days
Difficulty: Difficult
Trailhead: Maligne Lake Trailhead (52°46'10.7″N 117°58'47.1″W)
4. Garibaldi Lake Trail – Must-Visit Hike in Canada
If you're looking for an unmissable hiking experience in Canada, make a beeline for Garibaldi Provincial Park.
Situated on the mainland coast of British Columbia, it's here that you'll find the impressive Garibaldi Range, stretches of unique temperate rainforest, and many, many lakes. There are also over 150 glaciers in this park!
The scenery on this hike is downright epic. Think wide open skies pierced with snow-capped mountains and fringed by carpets of pine forest — all of it reflected in the mirror lakes. Garibaldi Lake itself sits like a jewel on a dramatic glacier backdrop; a true delight for the eyes.
The trail begins with a gradual 6-kilometer climb through thick swathes of Douglas fir. This part can seem quite challenging but don't give up just yet. After six more kilometers, you'll be chilling hard at Garibaldi Lake.
Spend some time here admiring the views, then continue onwards to reach Taylor Meadows, filled with Alpine flowers in summer and early fall. You'll catch sight of the peak of Black Tusk from here too. Finish up by following the trail back to the start.
Note that this Canadian trail can be pretty icy, so you may want to wear crampons and/or use trekking poles.
Length: 18 km
Duration: 5 hours
Difficulty: Average
Trailhead: Daisy Lake Road (49°57'26.6″N 123°07'11.8″W)
5. Ptarmigan Cirque – A Fun, Easy Hike in Canada
If everything seemed too much for you to this point, and you just feel like going for a little stroll with great views, stick around for this one.
Located in Peter Lougheed Provincial Park, Alberta, this is a great hike for families with children, or those who feel like a quick blast of beautiful nature.
The provincial park itself is situated in Alberta's own portion of the Rockies. It's got beautiful lakes, endless forests, wide-open skies, and mountain peaks — all the best bits of wilderness in Canada.
Ptarmigan Cirque is a lollipop loop that'll take you through coniferous forests, alpine meadows, and mountain views. There are few elevation gains, especially in the first kilometer, but after that, it's relatively flat.
You'll continue on through this alpine-esque area, complete with blooming wildflowers, then onwards across a photogenic creek and waterfall combo. Here you'll see views of the impressive Grizzly Peak, but more importantly, you'll see the towering cliffs of Ptarmigan Cirque.
Not too difficult, not too long: great for practically any fitness level. Probably the most scenic short trail you could do!
Length: 4km
Duration: 1 hour
Difficulty: Easy
Trailhead: Ptarmigan Cirque Trail Parking Lot (50°35'47.6″N 114°59'01.5″W)
Save $$$ • Save the Planet • Save Your Stomach!
Drink water from ANYWHERE. The Grayl Geopress is the worlds leading filtered water bottle protecting you from all manner of waterborne nasties.
Single-use plastic bottles are a MASSIVE threat to marine life. Be a part of the solution and travel with a filter water bottle. Save money and the environment!
We've tested the Geopress rigorously from the icy heights of Pakistan to the tropical jungles of Bali, and can confirm: it's the best water bottle you'll ever buy!
View on REI
Read the Review
6. Ha Ling Trail to Ha Ling Peak – The Toughest Trek in Canada
After that nice little stroll, we're now moving on to what is possibly the most challenging hike in Canada: the Ha Ling Trail to Ha Ling Peak.
Though it's relatively short, it is by no means a walk in the park. Ha Ling Peak soars impressively over the small town of Canmore, Alberta, and this amazing hike takes you all the way up to its summit.
You may be thinking: "There's no way you can climb that." — except you can. And you will. Well, if you're into this stuff, at least.
This route will demand a good level of fitness and hiking experience from you since it takes you up a 737-meter elevation gain in less than 8 kilometers. That's a pretty steep incline if you ask us!
From the trailhead, you start hiking among trees, but after about half an hour or so, you'll be out of the woods with great views all around you.
The path can be quite treacherous. Not only because of how steep it is but also because of the ice and snow as you zigzag your way to the summit. Besides that and the wind, there are also some sheer drops to look after.
It's a nice little challenge that requires some preparation, but we promise you it'll be worth it. Consider booking a lovely Canmore cabin to relax in afterwards, so you can recover from your mid-tier trauma.
Length: 7.8 km
Duration: 4 Hours
Difficulty: Difficult
Trailhead: Ha Ling Peak Trailhead (51°03'41.1″N 115°25'04.5″W)
7. Stanley Glacier Trail – Best Hike for Views in Canada
By now you've probably realized that epic views are part of daily life here in Canada's wildest parks. And Kootenay National Park is no different.
Kootenay is part of the Canadian Rockies World Heritage Site, home to breathtaking glaciers, icy rivers, and even a few hot springs. The Stanley Glacier Trail is one of the best chances you have to see this park in its full potential, and we highly recommend you do it.
The first part of the trail takes you up through switchbacks and delicious mountain views, with only a mild elevation gain. Then comes the forest. And after that the glacier itself.
Once you're past it, you'll be climbing uphill through some rocky terrain, ending with banger views of the mountains and Stanley Glacier. Continue along the trail to complete the loop.
For those who want a little more exertion, there's the option to continue up the valley on an additional loop to make a figure-eight. This one will take you to the right to the very toe of Stanley Glacier.
Length: 10.9 km
Duration: 3-4 hours
Difficulty: Moderate
Trailhead: Stanley Glacier Trail Head (51°12'21.2″N 116°04'50.4″W)
8. Pigeon Mountain – Off the Beaten Path Trek in Canada
We'd say, in general, Canada's landscape is pretty wild. But if you're looking for some more off-grid exploring, then head on over to Bow Valley Provincial Park.
This stunning stretch of nature is situated in Alberta and offers some spectacular mountain scenery and glacial landforms. Everything you could wish for from the kind of big-scale nature that Canada has in stock for you.
And yes: there are plenty of awesome hikes here! But none of them feel as remote as the trek up to Pigeon Mountain.
It starts off in the fresh forest, following the path of a powerline before turning left onto a single track. After that, you emerge out of the woods into expansive meadows and views start getting pretty dang beautiful; in season, the meadow is carpeted in wildflowers.
There's a gradual climb with views of the snowy mountains all around, but the final ascent is where you really push it towards the double pyramids at the peak. Once you reach the summit… let's just say you'll like what you see.
Note that it can be steeper than you realize on your descent. We advise you to take your time and stop for regular rests. There's no need to rush, plus you'll have all of that beautiful scenery for even longer!
Length: 15km
Duration: 4 hours
Difficulty: Average
Trailhead: Pigeon Mountain Trail Head (51°00'21.1″N 115°11'57.8″W)
DON'T DIE OUT THERE! …Please 🙂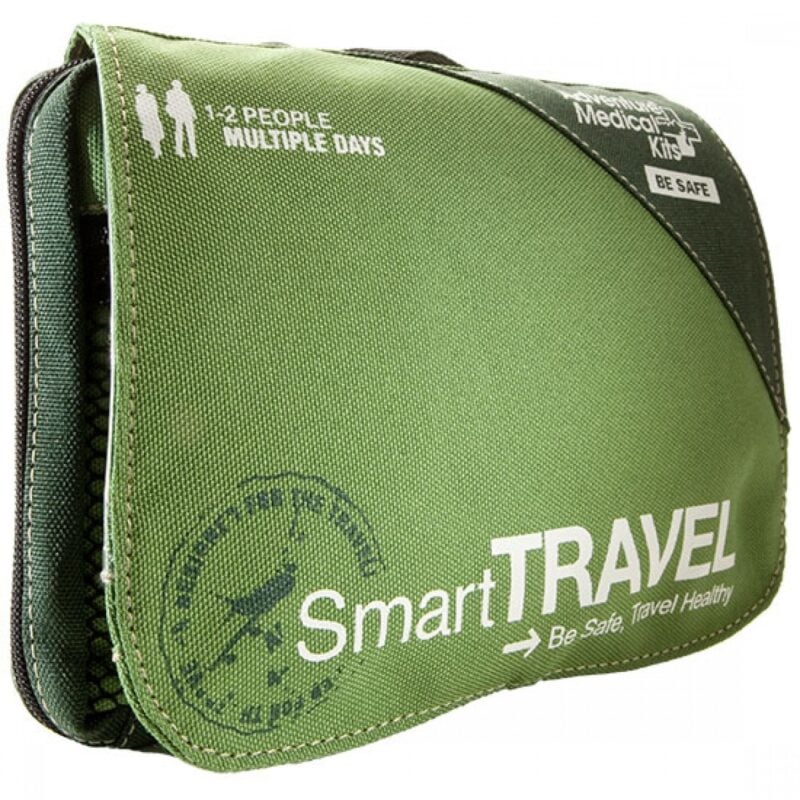 Things go wrong on the road ALL THE TIME. Be prepared for what life throws at you.
Buy an AMK Travel Medical Kit before you head out on your next adventure – don't be daft!
Buy on REI
This country is big — like, really big. It's got a lot of nice places you should consider for your trip, but we're gonna try our best to sum it up and help you figure out where to stay in Canada.
You may be tempted to stay in Toronto, but getting to the most impressive scenery from here is expensive and time-consuming. If you're really looking forward to diving into Canada's epic landscapes, start with the provinces of Alberta and British Columbia (BC).
Vancouver is always a nice pick, especially if you didn't make a lot of specific plans. It's a multicultural, hip city with a ton of urban hikes and nearby nature. Plus, you've got a fuck ton of awesome places to stay!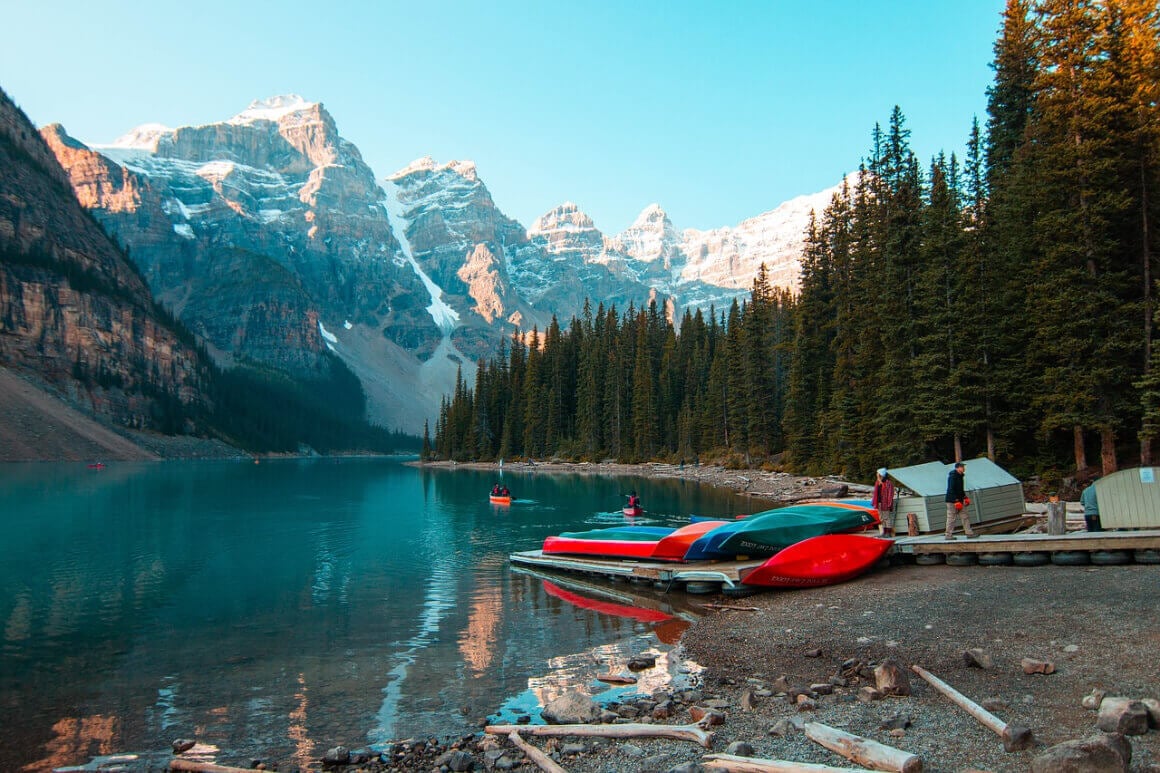 But if you're aiming for the Rockies, try out Golden. It's located on the Trans-Canadian Highway in southwestern BC, and you'll be close to six jaw-dropping national parks as well.
Alberta is also a great place to stay for some more epic hikes! The lively resort feel of Banff Town is the obvious jumping-off point for Banff National Park, while Jasper Town — funnily enough — is the friendly, unhurried base for exploring Jasper National Park.
Historic hotels, lodges, and cabin-style accommodation are common near Canada's magnificent parks. And you can find some really epic hostels all over Canada! But if you want to be really close to nature, you should try camping.
In Canada, you'll find both developed campgrounds and more primitive backcountry camping sites. So whether you want to totally rough it, or get some creature comforts, you can. Many of them can be booked online, too.
Easily one of the most unique Airbnb properties in the world! Located on a small island within the Vancouver Island region, Cob Cottage was hand-sculpted using materials from the surrounding forest — a fantastic choice for those wanting to keep their carbon footprint down.
As the winner of Best Hostel in Canada in 2021, M Montreal, of course, had to take our top spot for backpacker accommodation in the country! It's a huge hostel packed with everything you could possibly want or need — vast social areas, free breakfast, and an epic rooftop for city views.
Alberta is increasingly becoming one of the most visited provinces in Canada, and it's easy to see why! Moose Hotel and Suites is nestled among the mountains of Banff, and it's a must for anyone wanting to experience the awe-inspiring beauty of Canada's Rocky Mountains. They have a great restaurant on-site, as well as a full spa service and indoor pool.
Is This the Best Backpack EVER???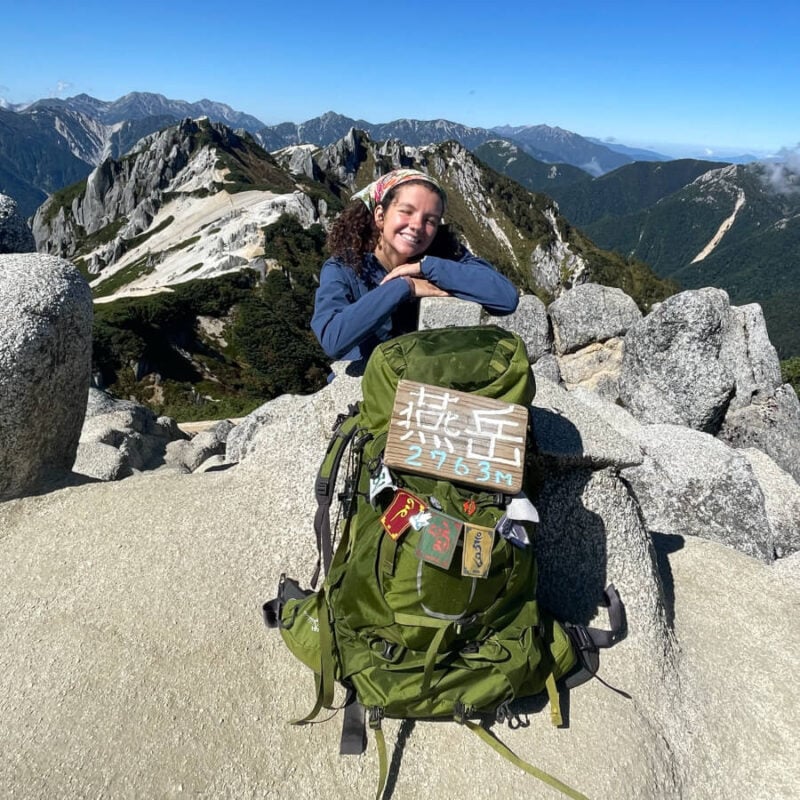 Canada has to be one of the best places to hike in the entire world, and by now you're probably super excited to get out there and do it!
But before we let you outside of that door, you're going to need to know what to pack for your hiking trip.
Trust us: you'll want to get the right kit. Depending on the time of year, hiking in Canada can mean hiking in ice and snow. You need to be ready to tackle the elements with a good jacket, poles, and grip on your shoes.
What you wear on your feet can have a big bearing on how much you enjoy a hike. Wear the wrong shoe and a fun hike can turn into a nightmare.
A water bottle is also essential. Bringing along a filter water bottle in your pack means you can refill from anywhere and stay hydrated — plus, it's great for the environment!
Consider packing a first aid kit, too: you never know when you might need one. It's always good to pack medical supplies and you'll be happy you did if something does happen when out on a hike.
You can pack everything into a comfortable daypack, but make sure it isn't going to cause you any pain. Opt for something that fits you well and sits comfortably on your shoulders, distributing weight evenly.
Don't forget your essentials! We've wrapped everything up below…
Trekking Poles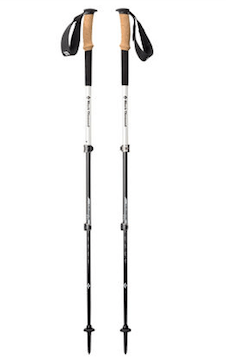 Trekking Poles
Black Diamond Alpine Carbon Cork
Price > $$$
Weight > 17 oz.
Grip > Cork
Headlamp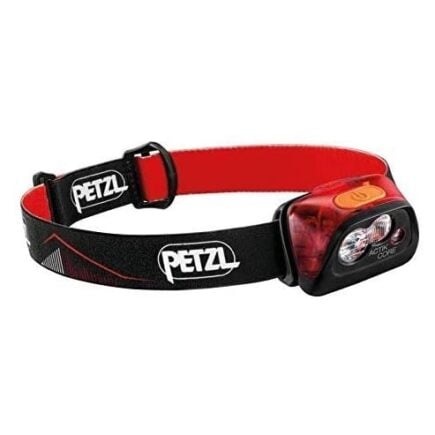 Headlamp
Petzl Actik Core Headlamp
Price > $$
Weight > 1.9 oz
Lumens > 160
Hiking Boots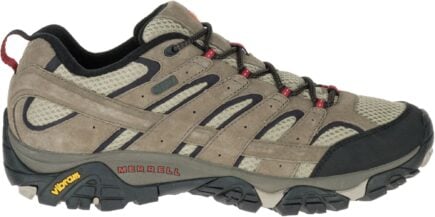 Hiking Boots
Merrell Moab 2 WP Low
Price > $$
Weight > 2 lbs 1 oz
Waterproof > Yes
Daypack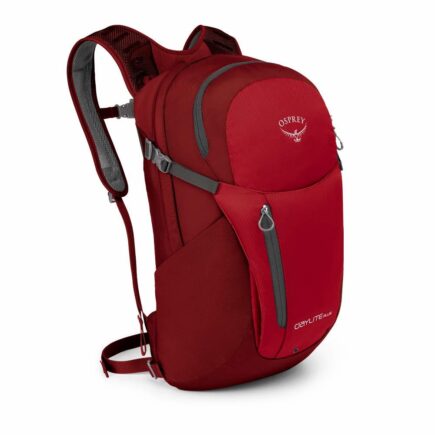 Daypack
Osprey Daylite Plus
Price > $$$
Weight > 20 oz
Capacity > 20L
Water bottle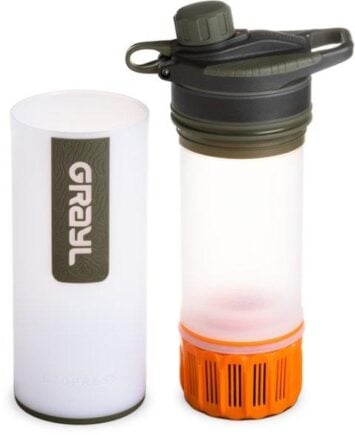 Water bottle
GRAYL Geopress
Price > $$$
Weight > 16 oz
Size > 24 oz
Backpack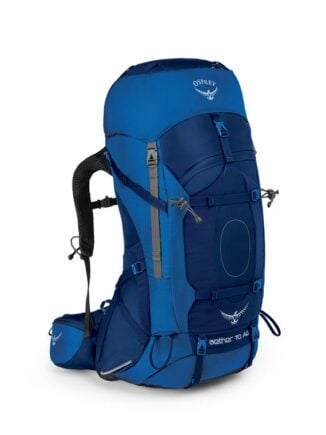 Backpack
Osprey Aether AG70
Price > $$$
Weight > 5 lbs 3 oz
Capacity > 70L
Backpacking Tent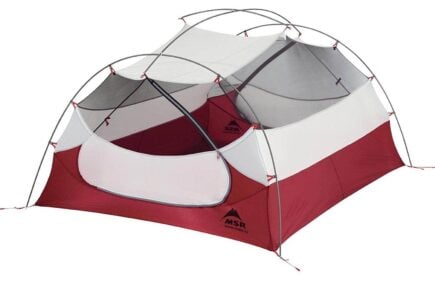 Backpacking Tent
MSR Hubba Hubba NX 2P
Price > $$$$
Weight > 3.7 lbs
Capacity > 2 person
GPS Device
GPS Device
Garmin GPSMAP 64sx Handheld GPS
Price > $$
Weight > 8.1 oz
Battery Life > 16 hours
Don't Forget Your Canada Travel Insurance
ALWAYS sort out your backpacker insurance before your trip. There's plenty to choose from in that department, but a good place to start is Safety Wing.
They offer month-to-month payments, no lock-in contracts, and require absolutely no itineraries: that's the exact kind of insurance long-term travellers and digital nomads need.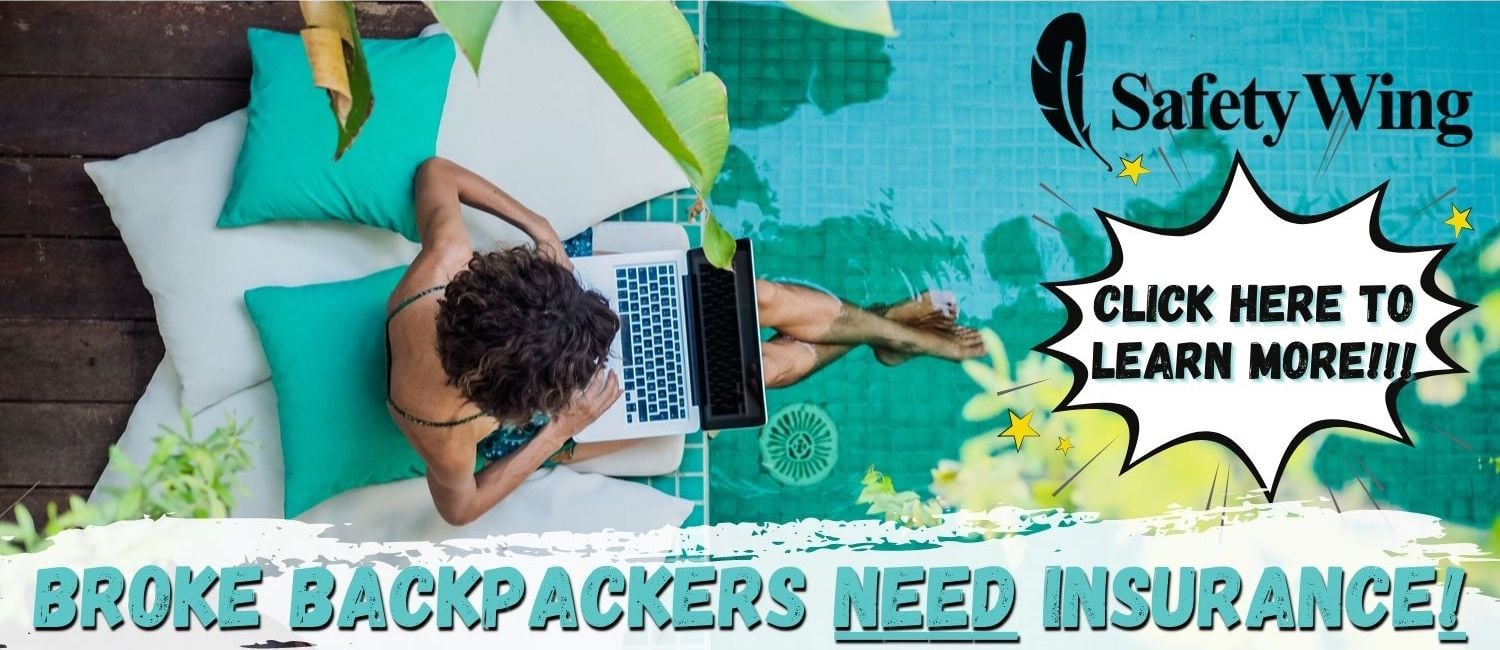 SafetyWing is cheap, easy, and admin-free: just sign up lickety-split so you can get back to it!
Click the button below to learn more about SafetyWing's setup or read our insider review for the full tasty scoop.
---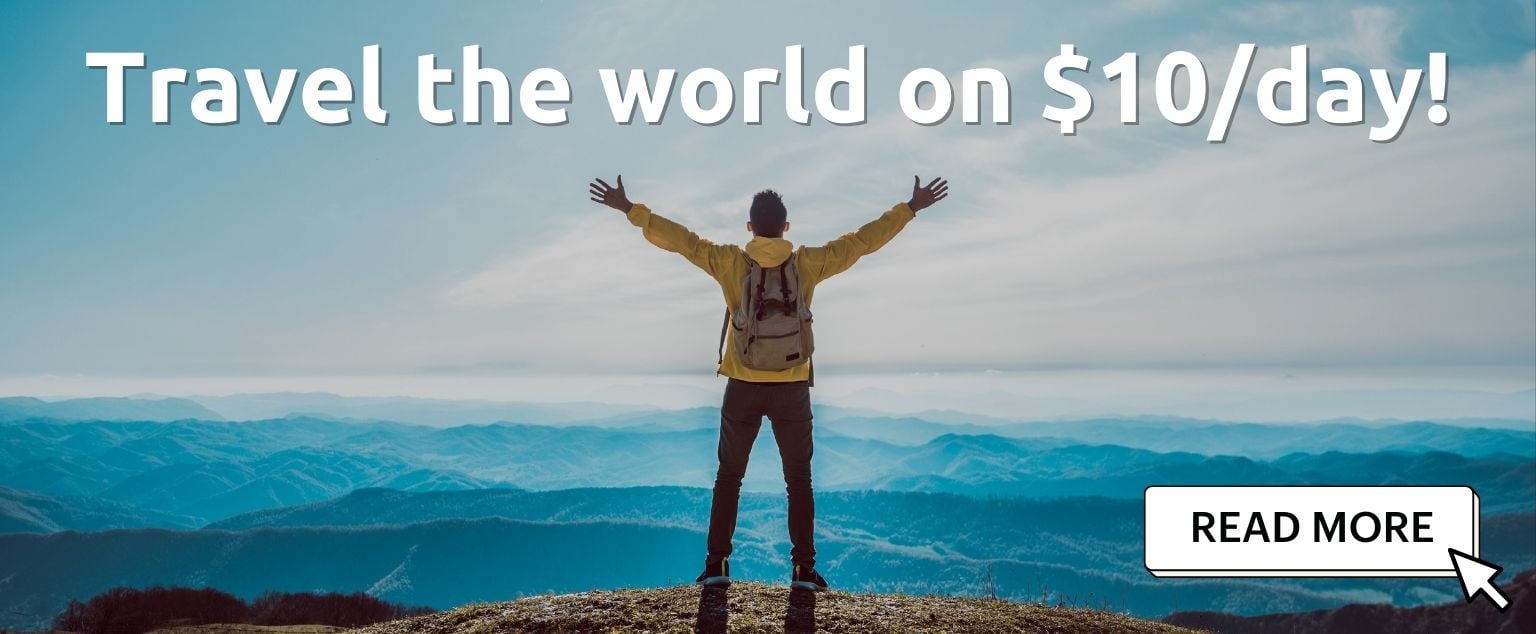 And for transparency's sake, please know that some of the links in our content are affiliate links. That means that if you book your accommodation, buy your gear, or sort your insurance through our link, we earn a small commission (at no extra cost to you). That said, we only link to the gear we trust and never recommend services we don't believe are up to scratch. Again, thank you!