Nestled away deep in the Canadian Rockies, just outside Banff National Park, you will find the hip resort town of Canmore.
Many people think of the Canadian Rockies primarily as a winter sports destination, but the truth is they are absolutely stunning all year long. Yes, they have the out-of-this-world powder in the winter, but once all that snow melts away, there are stunning hiking trails and endless mountain activities to explore!
There are countless options when deciding where to stay in Canmore, and I know that it can be overwhelming and confusing at times trying to work out which neighborhood is best.
But don't worry, that's why I'm here with this ultimate Canmore area guide. To help you find the best place to stay in Canmore no matter who you are and what type of accommodation you are looking for!
Looking for a place to stay in Canmore but don't have much time? Here are my top overall recommendations of the coolest places!
This rare find is right at the entrance to Banff National Park and is ideal for families or groups of friends. It's right in between the two towns of Canmore and Banff and is a great basecamp for exploring all the best hikes in the Rockies. It has two bedrooms and thanks to a pullout sofa that converts into a bed it can comfortably sleep up to six people.
Samesun Hostel is in the center of Banff and is a one-stop shop for explorers and adventurers. No matter what time of year you stay, you can book all sorts of different outdoor experiences directly through the hostel. Hiking, skiing, snowboarding, biking, kayaking, and more! Also, it's a super social hostel and is an excellent place to stay if you are a solo traveler.
The Malcolm Hotel is a sensational place to stay if you are planning a luxurious mountain vacation! The rooms are super spacious and the on-site Stirling Grill serves mouth-watering meals. Moreover, there's a business center if you need to get any work done during your stay. This hotel is perfect whether you are traveling as a couple, a group, or a family!
Canmore doesn't get the credit it deserves since it's right outside of Banff National Park, but it's marvelous! The prices are cheaper than Banff, and it's only five minutes away from the National Park Entrance. Additionally, the town has a ton of charm and is full of local places to eat and drink.
Harvie Heights is a teeny hamlet five minutes north of Canmore and 15 minutes south of Banff. The south entrance to Banff National Park is located here, and it's a great option if you want to explore both towns. The best part about this area is that the prices are way lower than staying in downtown Canmore or Banff. This makes it the best place to stay in Canmore on a budget.
Downtown Canmore is one of the more expensive areas to stay in but that's because it is close to all of the action! If it's your first time visit to Canmore, this will make an ideal base for exploring.
The iconic small town of Banff is inside Banff National Park and is a tremendous jumping-off point for exploring the park.
Further north is Lake Louise, an easy day trip and is an absolute must-visit attraction to add to your Banff itinerary. If you are traveling as a family this is where to stay in Canmore.
Calgary is one of the largest cities in Canada and thanks to its international airport, is where most journeys to Canmore start and finish. There are lots to do here, and it's a phenomenal place to stay on any holiday to Canmore. If you love nightlife, Calgary is where to stay in Canmore.
Now that you have been briefly introduced to the best areas around Canmore, it's time to look at each area in more detail. Here I will be showing you the best accommodation options and what amazing attractions are nearby.
If you're looking for an apartment, condo, hostel, or hotel in Canmore, I've listed the best ones below.
Downtown Canmore – Where to Stay in Canmore for your First Visit
Canmore is an often overlooked destination in the Canadian Rockies, but boy oh boy are you missing out if you skip it. The nature is pristine, the town is charming, and some of the most famous mountain peaks in the area are located just outside of Canmore! If it's your first time in the Rockies, there's no better place to stay than in the wonderfully situated neighborhood of downtown Canmore!
Furthermore, it's full of terrific options for dining, drinking, shopping, and exploring. Thanks to the fact that it is somewhat off the main tourist path, it still has the authentic feel of a traditional Canadian Mountain town. If you are planning to stay in the area for more than a couple of days, downtown Canmore is without a doubt the best place to stay!
This cozy apartment has one bedroom and one bathroom and is perfect for solo travelers and couples. It's part of the popular Windtower Lodge and Suites and is located right in the heart of Canmore. As a guest, you will have access to a gym and a giant 10-person hot tub that's open year-round. Moreover, Main Street is only a short walk from the apartment and has a wide variety of cafes, bars, and restaurants! For those looking for a more 'cabin-feel', then you should check out my guide on cabins in Canmore.
This luxury hotel with a hot tub in Canmore is an amazing option if you are someone who enjoys the finer things in life! The rooms can sleep anywhere between one to four people and come with private balconies that have astonishing mountain views. On top of that, there's an in-house restaurant, a bar, a huge heated outdoor swimming pool, and not one, but two Jacuzzis! Additionally, with conference rooms available for guest use, the Malcolm Hotel is our top choice of where to stay in Canmore if you are traveling for work!
Best Hostel in Downtown Canmore: Canmore Downtown Hostel
Canmore Downtown Hostel is the top-rated hostel in Canmore and our favorite place to stay if you are backpacking solo! It's a relatively new hostel with a modern feel and plenty of places to make new friends. The lounge has a tv and board games, and the fully equipped communal kitchen is open 24/7. Sleeping arrangements include eight-bed dorms as well as private rooms that can fit up to three people.
Things to See and Do in Downtown Canmore:
Head underground and explore the Rat's Nest Cave with Canmore Cave Tours.
Hike to the top of Ha Ling Peak and be rewarded with incredible panoramic views.
Visit one of the many beautiful lakes in the area.
Head out on a caving adventure and journey through the myserious caverns.
Ski or snowboard at one of the four resorts during the winter months.
Ride some rapids as you white water raft down the Bow River.
Visit a the Canmore Museum to learn about local history.
Visit the hieroglyphic cave paintings and Winter Canyon.
Hit Main Street and do some shopping.
Enjoy a beverage or a meal at one of the many hopping bars and restaurants around town.
Harvie Heights – Where to Stay in Canmore on a Budget
If you want to be in the middle of all the action, but want to avoid paying the typical high prices that are usually found in the Canadian Rockies, Harvie Heights is where to stay in Canmore! It's only about five minutes outside of downtown Canmore, but you will be delighted to see how much cheaper the accommodation prices are!
If the low rates weren't enough, Harvie Heights is located only one minute from the entrance to Banff National Park! That makes it a superb home base if you plan to explore all that the park has to offer. The neighborhood is teeny tiny, with no restaurants or supermarkets, so if you want to head into the park at the crack of dawn it's best to stock up on supplies the day before in downtown Canmore.
If you want to save as much money as possible to spend on those pricey lift tickets, this is our top overall budget recommendation for where to stay in Canmore! We guarantee you won't find a cheaper private rate anywhere in the area, and just because it's cheap doesn't mean it's not awesome. On the contrary, this one-bedroom apartment has a charming wooden interior and spectacular mountain views!
This two-bedroom, one-and-a-half-bathroom apartment is a total steal for anyone who is lucky enough to book it! It has three beds in total, can sleep six people, and has a kitchen with large mountain-facing windows. Another great feature of this apartment is the fun playroom located on the property where you can play pool, foosball, and classic arcade games!
This hotel is our favorite place to stay in Canmore if you are traveling with a large group of friends! In place of traditional hotel rooms, they have two-bedroom townhouses that comfortably sleep up to six people. All of the townhomes come with fully equipped kitchenettes, large flat screen TVs, and private patios with exquisite views of Banff National Park. Additionally, they offer breakfast to all guests!
Things to See and Do in Harvie Heights:
Explore Banff National Park.
Visit the Travel Alberta Canmore Visitor Center.
Shred down the mountain on ski's or a snowboard.
Play a round of golf at the Canmore Golf and Curling Club.
Hike the trail at Carrot Creek.
Grab a pint of local craft beer at Canmore Brewing Company.
Go on a sled dog tour in the winter with Snowy Owl Sled Dog Tours.
Go thrift shopping at Crossway Community Thrift.
Banff – Where to Stay in Canmore for Families
Banff National Park is known as the crown jewel of the Canadian Rockies, and considered by many to be the most beautiful place on the planet! The lovely town of Banff is actually located inside the boundaries of the National Park, which makes it an unrivaled place to stay if you are an outdoor enthusiast. The peaks of the iconic Mt. Rundle and Mt. Cascade are visible from almost every spot in town!
It's about a 20-minute drive from Canmore to Banff along the Trans-Canada Highway, and the views are so awesome that the drive alone could be considered an activity in its own right. The main street of Banff Avenue is filled with delicious restaurants, lively bars, and shops and is an ideal place to wander around after a fun-filled day.
One must-do activity located within the city is riding on the gondola! Kids and adults alike will love the experience of seeing the landscape from this unique perspective.
Samesun Banff is one of the most visited and highest reviewed hostels in all of Canada! They have private rooms as well as both mixed and female-only dorm rooms. If you want to stay in a dorm, you can choose between rooms that sleep six, eight, or fourteen people. The fourteen-person dorm might sound like a lot of people, but the price of the bed is the lowest we've seen in town! The in-hostel bar and restaurant is a terrific place to socialize, and hosts fun nightly events every day of the week. If you're keen to explore Canmore and Banff, then this would be the ideal place to stay in Banff.
This is a fantastic hotel, and not just because it has the coolest name of any hotel in Banff! It's a one-minute walk away from the heart of downtown, and the rooms are to die for. Every room has a private patio or balcony which are great places to unwind at the end of the day. In addition, they have a bar, restaurant, and even a spa! The Spa is one of the most popular in town and has ten treatment rooms, indoor & outdoor pools, an exercise room, and two rooftop Jacuzzis!
Best Apartment in Banff: Banff Condo w/EPIC View of MT Rundle
This enormous three-bedroom, the four-bathroom condo sleeps six and is our top choice of where to stay in Canmore if you are traveling as a family! Downstairs there are the two main bedrooms for the adults and older kids, while upstairs there is an amazing loft which has two twin beds and a large play area. During colder months you will love turning on the large gas fireplace and getting cozy by the fire while watching a movie with the family. If all that wasn't enough, there's also a gym and a swimming pool on the property!
Things to See and Do in Banff:
Discover everything that Banff National Park has to offer.
Take a ride on the Banff Gondola.
Soak in the 100° + waters at the natural Upper Hot Springs.
Visit the Cave and Basin National Historic Site.
Hike to the most beautiful lake on earth, Lake Louise.
Drive along the Icefields Parkway.
Walk out onto the Glacier Skywalk.
Take a boat out on Lake Minnewanka.
Calgary – Where to Stay in Canmore for the Best Nightlife
Calgary is the closest big city to Canmore, and where you will most likely fly if you are traveling by plane. If you prefer to stay in the city and take day trips to the mountains, Calgary is the perfect weekend spot for you!
Alternatively, it's a fabulous place to spend a few nights either before or after your time in the mountains. The drive from Calgary to Canmore is a little less than an hour.
As the fifth-largest city in Canada, you won't be shocked to hear that Calgary has a popping nightlife scene. It's a young city with a fun and vibrant energy. The downtown is littered with restaurants, bars, pubs, and nightclubs.
The Cowboy's Bar is the most famous venue in town and a must-see place to visit on any trip to Calgary. It has a giant dance floor and is a place where you can drink and dance late into the night.
This quirky apartment is unquestionably the most unique place to stay in Calgary! It's built to mimic a 1950s diner and it's just so much fun! Everything from the old school tiles to the barstools, to the jukebox, helps transport you back in time. In addition, it's located in the eastern part of the city and it's easy to jump onto the highway and head towards Canmore.
HI Calgary City Center is one of a large chain of hostels found throughout Western Canada. They offer six-bed forms, private rooms, as well as family rooms. They have a large kitchen available for guest use, free lockers, and a recreation room for relaxing and socializing. The staff is super knowledgeable and can help you book a shuttle that will take you directly from the hostel to Canmore or Banff!
This snazzy hotel is in the dead center of the city and is the perfect place to stay for a night (or nights) out on the town. The rooms are spacious, stylish, and all come with Wi-Fi and flat-screen TVs. Furthermore, it has a restaurant, bar, and gym. The gym is ideal for doing a little morning exercise to help sweat out the toxins after a long night. Another perk of the Residence Inn is they offer airport transfer to anyone who requests it.
Things to See and Do in Calgary:
Take a day trip into the Canadian Rockies.
Visit the iconic Calgary Tower for incredible city views.
Explore all of the amazing museums in Calgary.
Support Canada's national pastime and watch a Calgary Flames hockey game.
Spend a night at the legendary Cowboy's Dance Hall.
Visit Canada's Sports Hall of Fame.
Learn about local history at Heritage Park.
Ride on the train along the Rocky Mountaineer Rail Journey, which is my all-time favourite thing to do in Calgary.
World Nomads' mission is to support and encourage travellers to explore their boundaries. They offer simple & flexible travel insurance, and safety advice to help you travel confidently.
They've been doing it since 2002 – protecting, connecting, and inspiring independent travellers just like you.
Get a quote below or read our in-depth review!
World Nomads provides travel insurance for travelers in over 100 countries. As an affiliate, we receive a fee when you get a quote from World Nomads using this link. We do not represent World Nomads. This is information only and not a recommendation to buy travel insurance.
If you are looking for that once-in-a-lifetime mountain retreat, look no further! Canmore and the surrounding area is truly a place like no other and is full of activities.
Regardless of what time of year you visit, we guarantee you will not regret your stay in Canmore. The only thing you will regret is that you couldn't stay longer!
As you have seen, Canmore has lots of cool neighborhoods and accommodation options for everyone, no matter what you are interested in or what your budget may be.
I hope that this guide has helped you decide where to stay on your next trip to Canmore. Did you find what you were looking for? Let me know in the comments!
---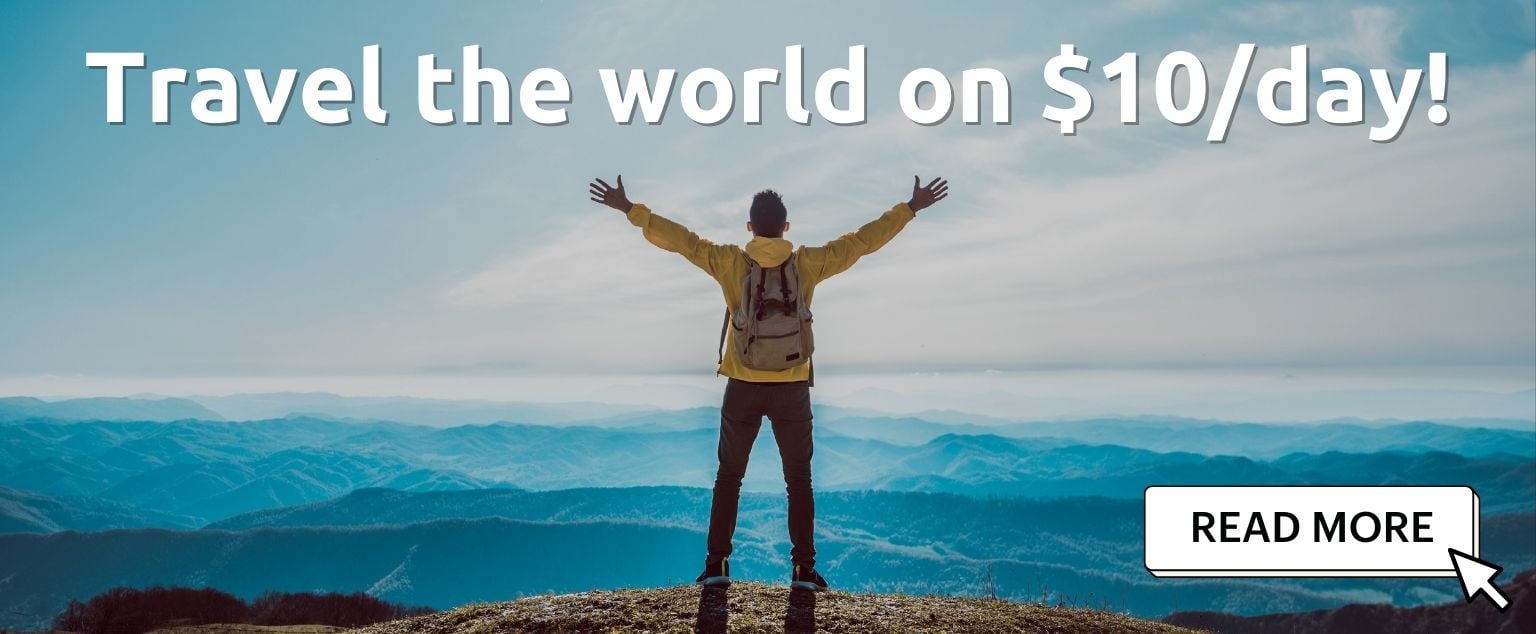 And for transparency's sake, please know that some of the links in our content are affiliate links. That means that if you book your accommodation, buy your gear, or sort your insurance through our link, we earn a small commission (at no extra cost to you). That said, we only link to the gear we trust and never recommend services we don't believe are up to scratch. Again, thank you!