Calgary is one of those unassuming destinations that will blow your expectations right out of the water! The Canadian city in the province of Alberta is not only incredibly beautiful but is also full of vibey eateries, has a festive nightlife and some friendly as locals!
We won't blame you for arriving in Calgary and feeling completely overwhelmed, wondering which of the many Calgary things to do first. To help guide your decisions, and make the most of your short time in the mesmerizing city, we've put together the ultimate list of things to do in Calgary this weekend.
Prepare to walk through streets smelling freshly brewed coffee, and to visit trendy craft bars. The city caters to every traveler's needs, providing long stretches of riverside roads to jog along, and fascinating tributes to the city's history.
Perched in the foothills of the Canadian Rockies, most travelers visit Calgary to take advantage of the impressive slopes. However, as you'll soon learn, the city has a lot more to offer than just ski-ing!

Unlock Our GREATEST Travel Secrets!
Sign up for our newsletter and get the best travel tips delivered right to your inbox.
Insider Tips for an AMAZING Weekend in Calgary
Whether you're planning what to do in Calgary far in advance, or you stumbled across this list last minute, we've got you covered!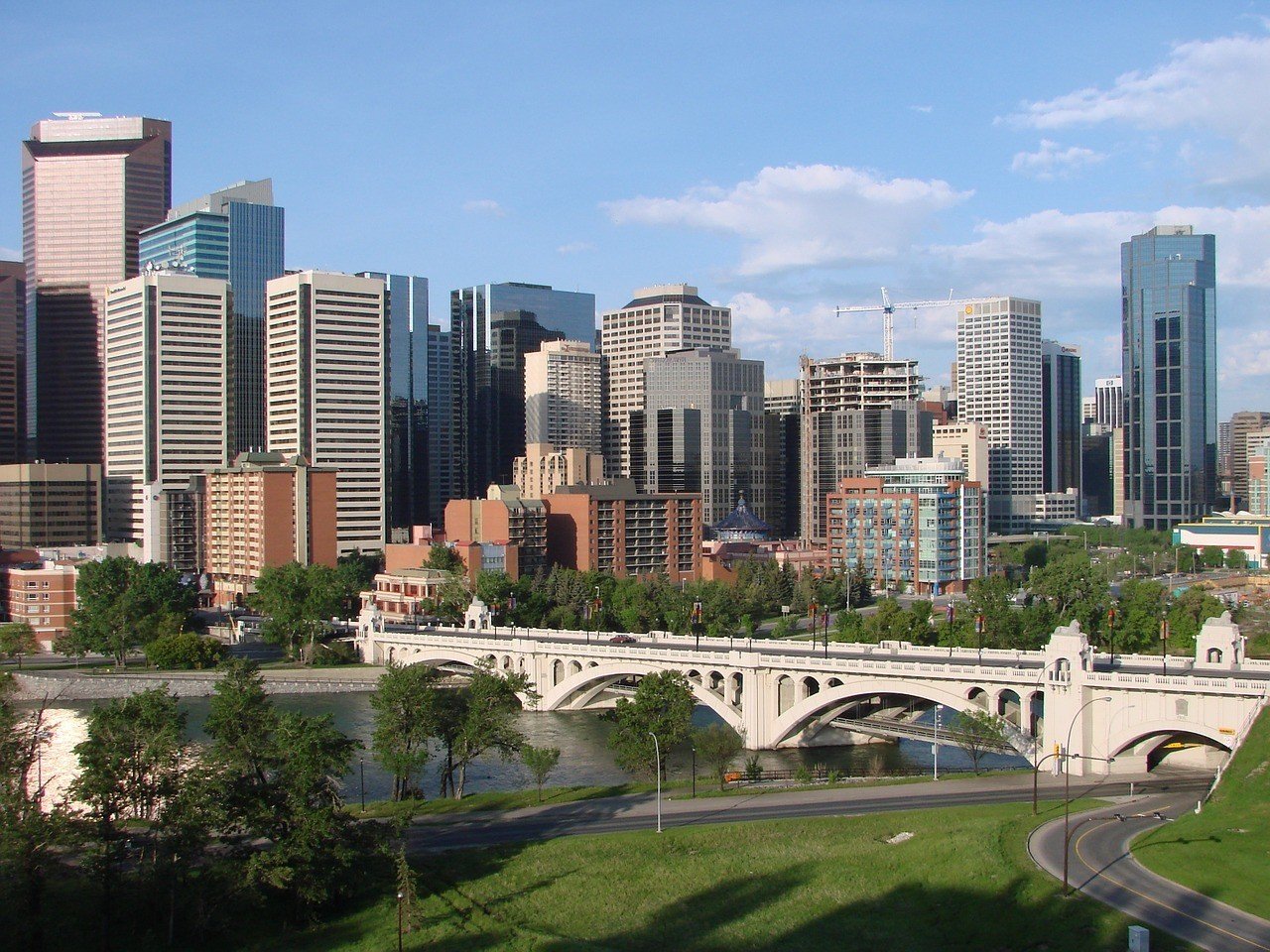 Know Where to Stay in Calgary
First and foremost, you need a home base for your adventures. With such a short time in the city, you'll want to locate yourself in a central and convenient location. This way, you can spend less time commuting, and more time exploring!
Downtown Calgary is a great area to stay for travelers who want to be in the thick of the action and close to all major venues. Public transportation is readily available in this area, and is very convenient for walking to popular sights.
Other good areas to stay are the Beltline, which is full of trendy bars and restaurants, the East Village, which is an up-and-coming area, and Inglewood, Calgary's historic neighborhood.
Our guide to Where To Stay in Calgary may be useful if you need more info.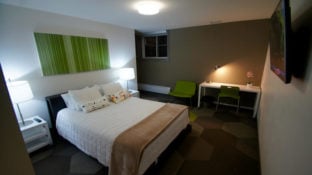 Free all-you-can-eat breakfast!
Dorm rooms with individual lockers
Convenient and central location
One of the best hostels in Calgary
The friendly hostel is a quick walk away from the city center which is full of fine dining, shopping and entertainment options to explore. The design is chic and the rooms are wonderfully comfortable!
You can't really get more central than this cool, clean little studio. The sheer abundance of things to do right on your doorstep: from museums to beaches, parks, cafe's and bars, make this the ideal spot if it's your first time in Calgary. If times a factor, you really couldn't ask for something more convenient than this.
Our Favorite Budget Hotel – Regal Suites
Enjoy a balcony and fully-equipped kitchen
Stay in the heart of Calgary
An amazing sun terrace to relax
The Regal Suites in Calgary is perfectly located nearby key Calgary attractions such as Stampede Park and the Calgary Telus Convention Center. When returning back to your "home" each day, you are in for a real treat as the rooms are clean, comfortable and boast luxurious comforts.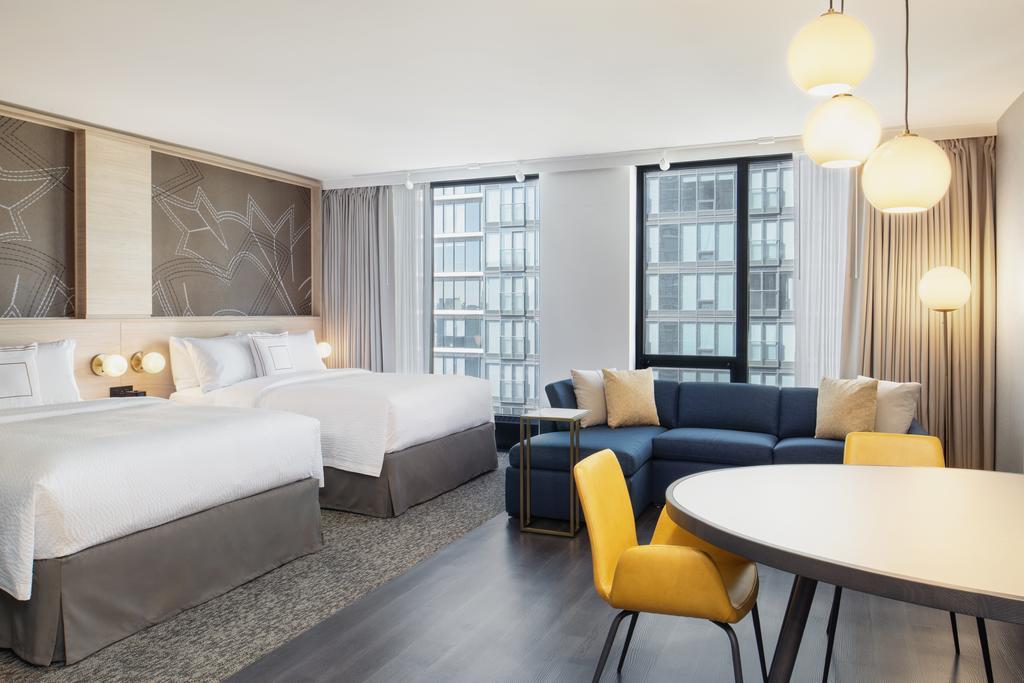 An incredible in-house restaurant and bar
Super centrally located
Trendy and luxurious rooms to enjoy
In addition to a tantalizing breakfast buffet and incredibly friendly staff, the Residence Inn also offers trendy rooms that adopt an art-deco style. The hotel has everything that you need for a luxury experience, from a fitness center to air conditioning!
Know How to Get Around in Calgary
If you are only spending a weekend in Calgary and want to make the most of your limited time, then you need to plan your route.
The city is sprawled out over quite a wide area and so while it is convenient to walk around in the city center, it's best to familiarize yourself with other transport options. Luckily, Calgary has an incredibly efficient and reliable public transport system.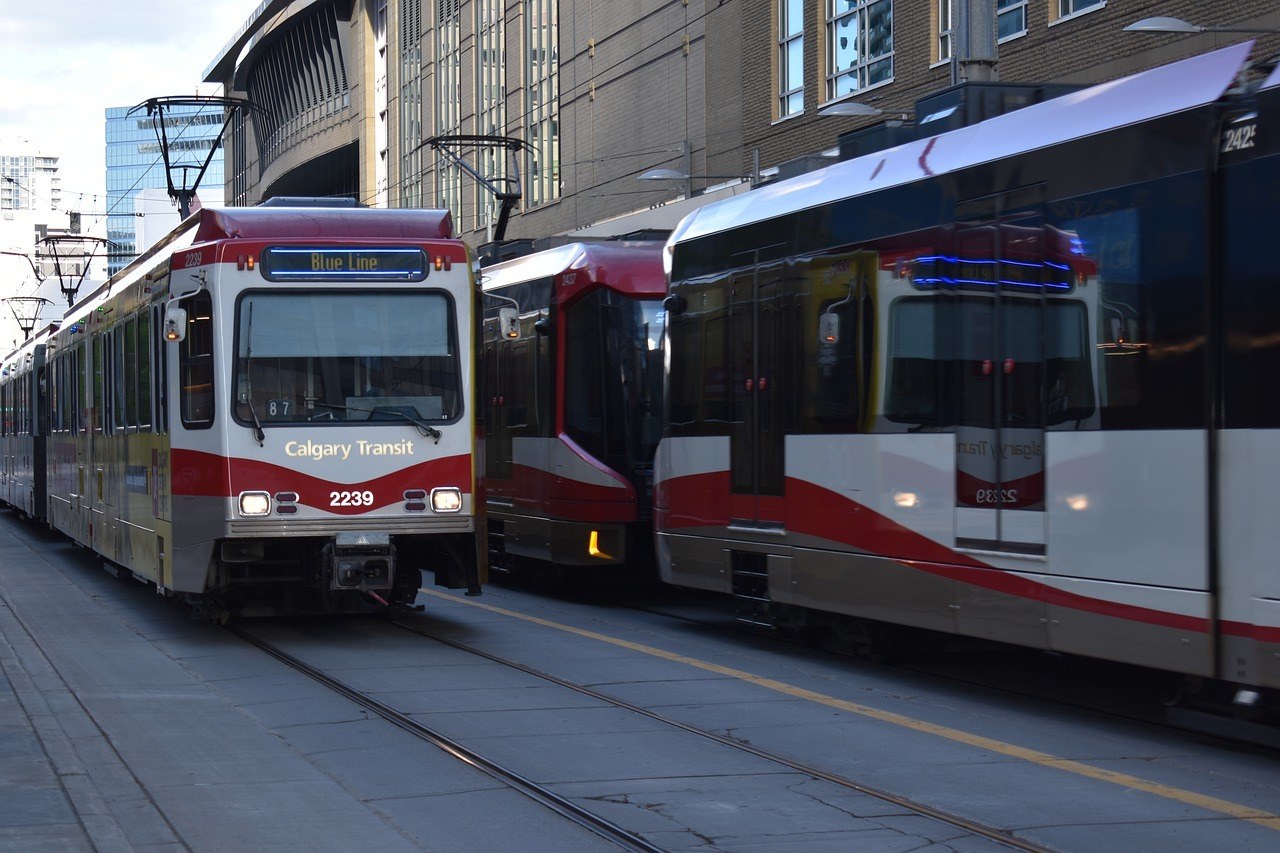 The light-rail and bus service runs throughout the city and offers an affordable way to get around. Many of the Calgary locals use public transport, or choose to hop onto their bicycles when the weather decides to play ball.
If you prefer private transport, you also have the option to hail a taxi, although this is a more expensive way to travel.
The train station also handles trains to other Canadian cities including Toronto and Vancouver.
If you are looking to enjoy some day trips from Calgary, then it may be in your best interest to rent a car so that you can have the freedom to explore the mountains. Now that you know how to get around the city, it's time to start planning what to do in Calgary!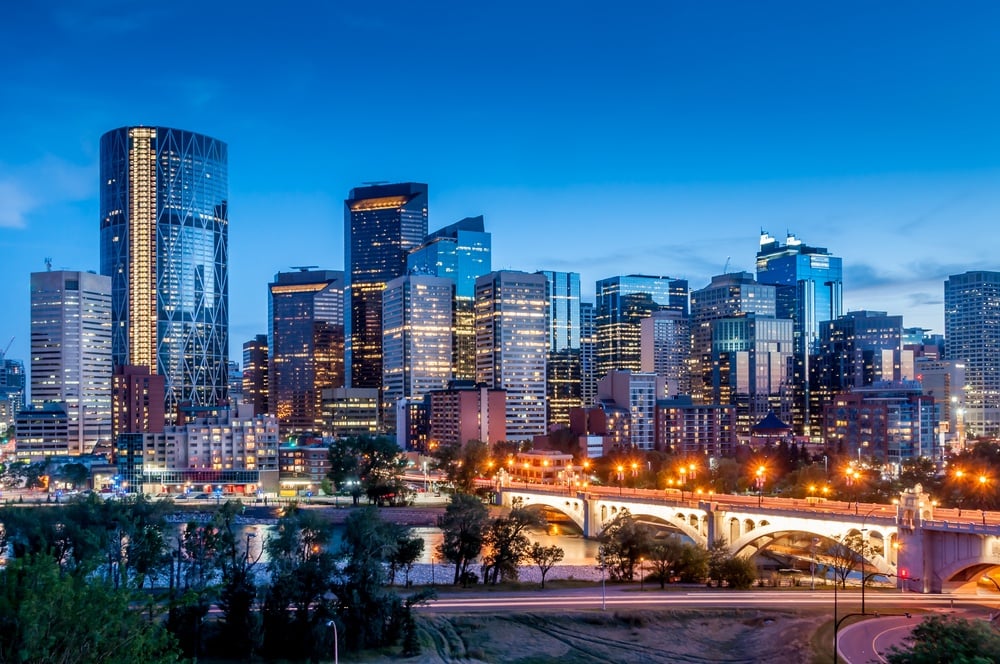 Calgary has a variety of nightlife options to best suit your night-owl preferences!
17th Avenue SW
A wide variety of epic clubs, pubs and lounges for those looking for a fun sophisticated night out.
The pubs are full of character and encapsulate a very ethnic atmosphere.
The center of Calgary's nightlife.
If you want to go to an area where everyone flocks to see and be seen, then 17th Avenue SW is the place to be!
Make sure that you grab a pint at National on 17th to experience the traditional neighborhood eatery, or head on over to Cowboys Dance Hall for live concerts and unforgettable dance parties.
Kensington
A great nightlife district to enjoy a moody and sophisticated night out in Calgary.
The area is full of amazing Instagram-worthy spots, especially along the Bow River.
The fair trade coffee at Higher Ground is a must-visit spot for the best-brewed coffee!
Kensington offers a uniquely special night out with the opportunity to explore art house movies at the Plaza Theater, or one of the many fine-dining restaurants and hipster cafes. If you visit Calgary in summer, make sure that you head on over to Container Bar for a groovy and arty experience.
Downtown Calgary
Downtown Calgary is the first stop for many visitors looking to discover Calgary's nightlife.
The crowd is a vibrant melting pot of business folk, buskers, street performers and exploring tourists.
Start off your evening at Saltlik for an unforgettable Alberta steak!
Downtown Calgary is the city's arts and culture scene and just bursting with wonderful entertainment opportunities. Take the time to stop by Chinatown in the heart of downtown Calgary for even more of a cultural experience. The area is also full of clubs which have both locals and travelers partying until the early hours of the morning!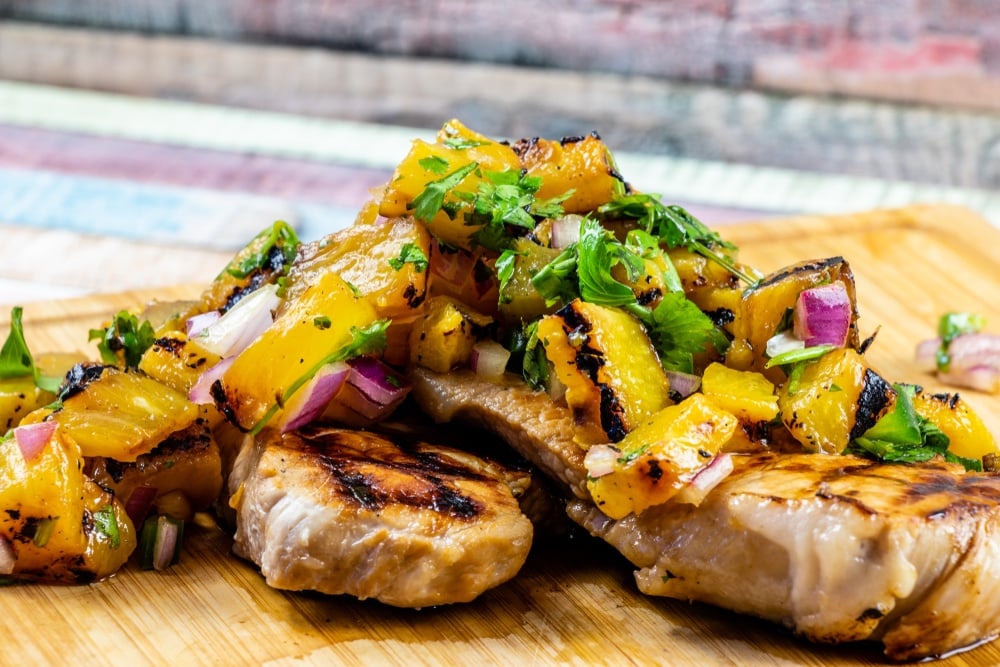 Calgary's food scene is growing with new food trends and new restaurants just waiting to be explored!
Canada's 100 Best Restaurants
Calgary is home to 16 of Canada's 100 best restaurants!
Most of these restaurants are local and very authentic.
The best area to get the most of these restaurants is 17th Avenue.
Calgary is the proud host city of 16 of Canada's 100 best restaurants and you simply have to visit at least one of them.
From the Lake House which has incredible views of the nearby lake, to Sushi Bar Zipang, which offers an extensive selection of sushi, and Native Tongues Taqueria for the best Mexican food! Calgary is a foodies dream destination!
Food Tour
One of the most fun ways to taste Alberta's signature foods!
Enjoy the guidance of a local foodie in Calgary.
Take advantage of the option for a private food tour.
A food tour is one of the most entertaining and in-depth ways to explore the local cuisine in Calgary!
Not only do you get snippets of inside knowledge on authentic dishes, but you can also pick the brain of a local who knows the ins-and-outs of Calgary's food scene! From the Farmers' Market to Kensington Restaurants and progressive meals in Inglewood – you're in for a treat!
Calgary Brunch Spots
Fuel up on the best food in Calgary to give you energy for an unforgettable adventure!
Calgary brunch spots line the streets of the bustling city!
A wide variety of brunch spots that serve both sweet and savory dishes.
A Calgary brunch goes hand-in-hand with a fun-filled night out in Calgary. If you have a sweet tooth then make sure you stop by Pfanntastic Pannenkoek House for a choice of cinnamon roll and black forest pancakes. If you prefer savory, then add a visit to Bro'Kin Yolk for an unreal brunch experience!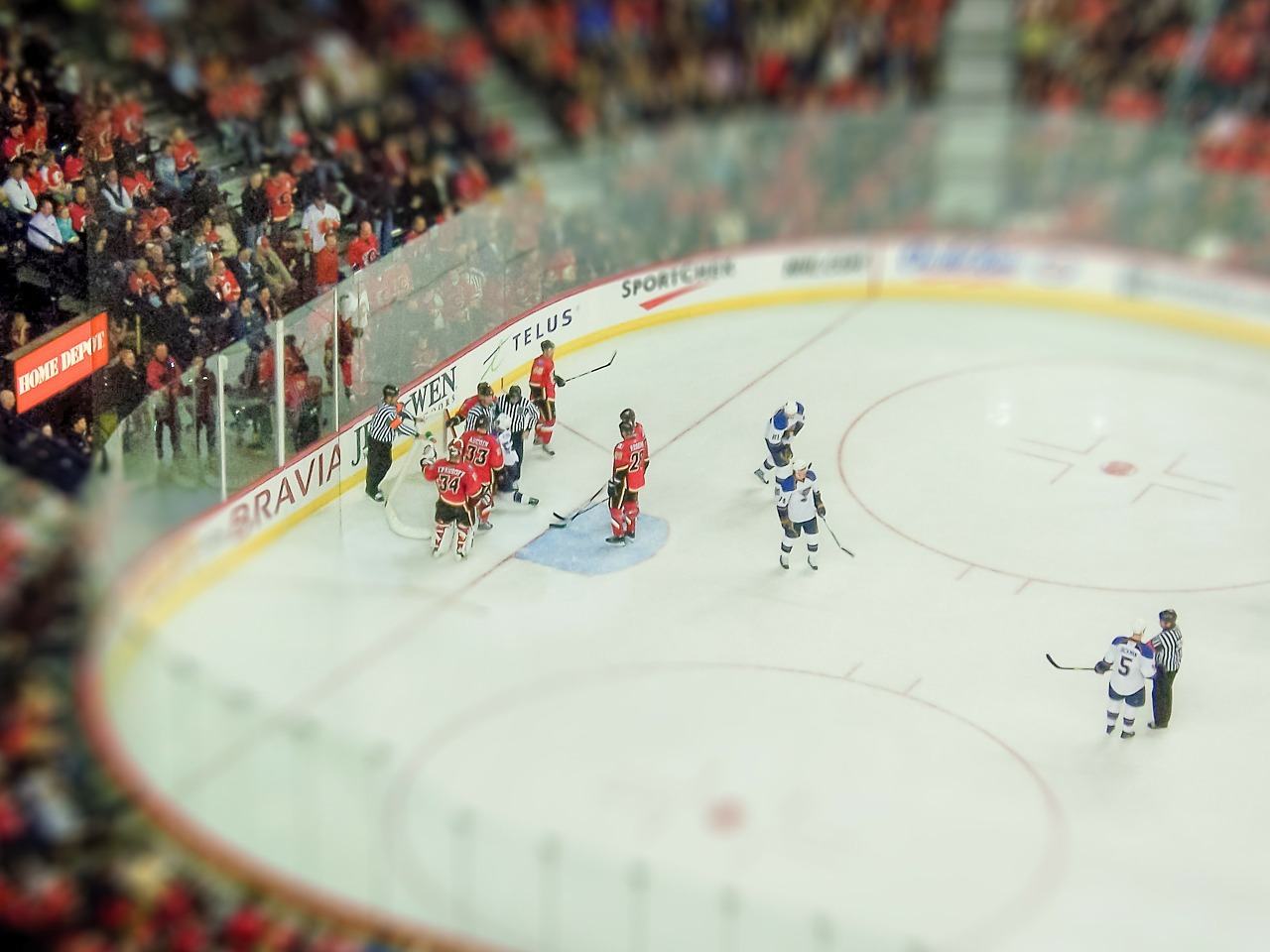 Calgary is a highly energetic city, surrounded by a playground of nature, which makes it a wonderful destination for sport lovers.
National Ice Hockey League
Ice Hockey is the number one professional sport in Canada, followed closely by football and lacrosse.
If you can, try to watch a live game with the Calgary Flames and Calgary Hitmen.
Calgary is known as one of Canada's top ice hockey cities! The game's popularity has grown rapidly in the city, snowballing Calgary to the top of the ice hockey league!
Watching a live professional game promises to be a surreal experience, however people of all different levels and ages enjoy a game on the ice! If you are visiting Canada then you need to catch at least one ice hockey game.
Free Mobile Outdoor Fitness Gyms
The City of Calgary Program introduces free mobile fitness structures to communities.
A great way to work out in the sun while on holiday!
The mobile program also has various fitness equipment available for use!
If you enjoy working out while on holiday, Calgary will have you covered! If you wake up feeling restless and wonder what to do in Calgary, then the mobile outdoor fitness gyms are the place to go!
These pop-up mobile gyms have a rotation of fitness instructors on various days and offer a unique way to see the city while breaking a sweat!
Underwater Hockey
Also known as Octopush, underwater hockey was invented in the 1950s by the British Navy.
The game is open to anyone above the age of seven!
In true Calgary fashion, the city has made a second adaptation of the popular game of field hockey. Underwater hockey is a strangely popular sport in Calgary.
Up to 10 players propel a puck at the bottom of a pool. Players wear large fins, a diving mask, snorkel, and thick gloves. This is a fascinating game to both play and watch!
Small Pack Problems? 😉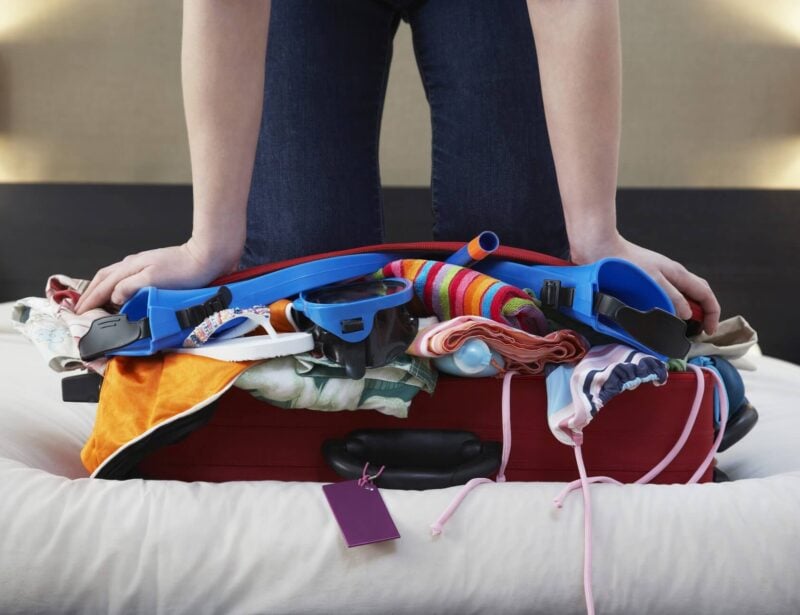 Wanna know how to pack like a pro? Well for a start you need the right gear….
These are packing cubes for the globetrotters and compression sacks for the real adventurers – these babies are a traveller's best kept secret. They organise yo' packing and minimise volume too so you can pack MORE.
Or, y'know… you can stick to just chucking it all in your backpack…
Get Yours Here
Read Our Review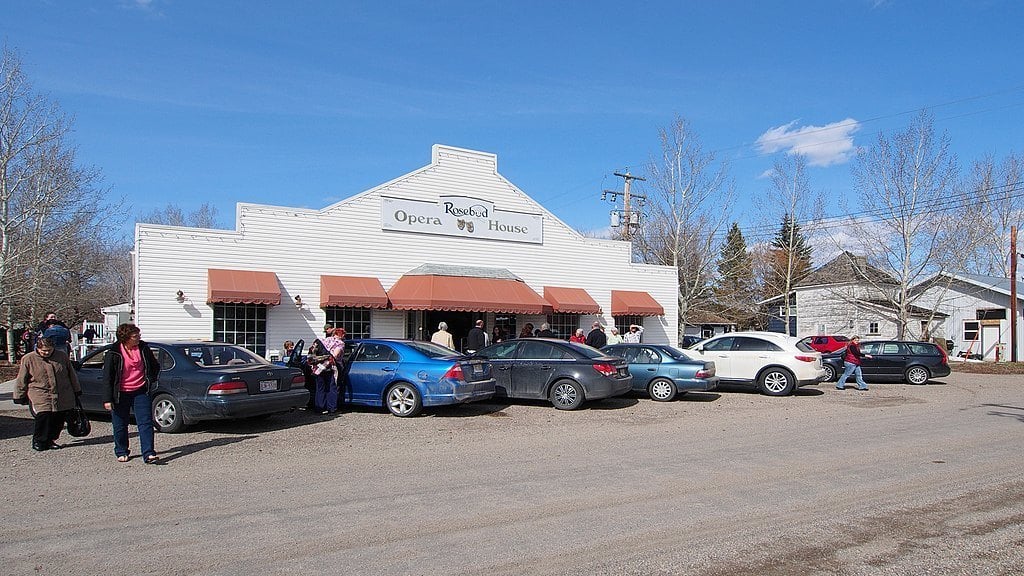 If you are looking for things to do in Calgary and particularly want a cultural fix, then look no further!
Live Music Venues
Stampede Park is an iconic spot for live music in the harmonious city of Calgary!
There are epic music venues that offer the best of jazz, world music, hip-hop, and country.
Take your pick from countless bars in Calgary that boast incredible live music.
Wondering what to do in Calgary this weekend? Well make sure that you add a live musical experience to your agenda as there are so many to choose from.
From the twangy country music at Ranchmans to Untitled Champagne Lounge for a sultry jazzy night out, Calgary has your beat. If you're unsure what to do, make sure that you head to the Music Mile which is a stretch of live music venues to explore!
Laugh Shop
The Laugh Shop is Calgary's one-stop hub for laugh-out-loud comedy!
Enjoy the best of live stand-up comedy with an ever-changing roster of international and local comedians.
Snack on a cafe-style menu whilst giggling!
If you are looking for a different type of theatrical performance, then head on over to The Laugh Shop in Calgary for a hilarious night out of stand-up comedy! A visit to the theater is one of the best things to do in Calgary and promises to send you home with a belly ache from laughing so much.
Theater Performances
Calgary is full of fascinating and established theaters showcasing amazing performances!
The Alberta Theater Projects offers world-class contemporary theater with provocative and engaging stories.
Theater Junction GRAND is the oldest theater in downtown Calgary.
Calgary is every theater-lover's dream! The city has a wide variety of different theaters to satisfy a variety of preferences. From the contemporary performances at the likes of the Alberta Theater Projects and Theater Junction GRAND to the entertainment venue of One Yellow Rabbit and Rosebud Theater.
Travel with peace of mind. Travel WITH a security belt.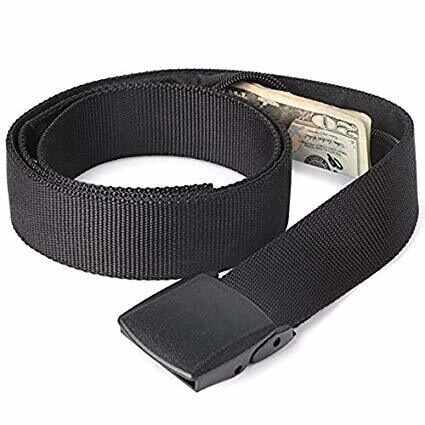 Stash your cash safely with this money belt. It will keep your valuables safely concealed, no matter where you go.
It looks exactly like a normal belt except for a SECRET interior pocket perfectly designed to hide a wad of cash, a passport photocopy or anything else you may wish to hide. Never get caught with your pants down again! (Unless you want to…)
Hide Yo' Money!
10 Other Awesome Things to do in Calgary This Weekend
There is so much to do in Calgary, that you can easily extend your stay for a bit longer. If you do, here are some more epic ideas for things to do in Calgary!
#1 – Calgary Tower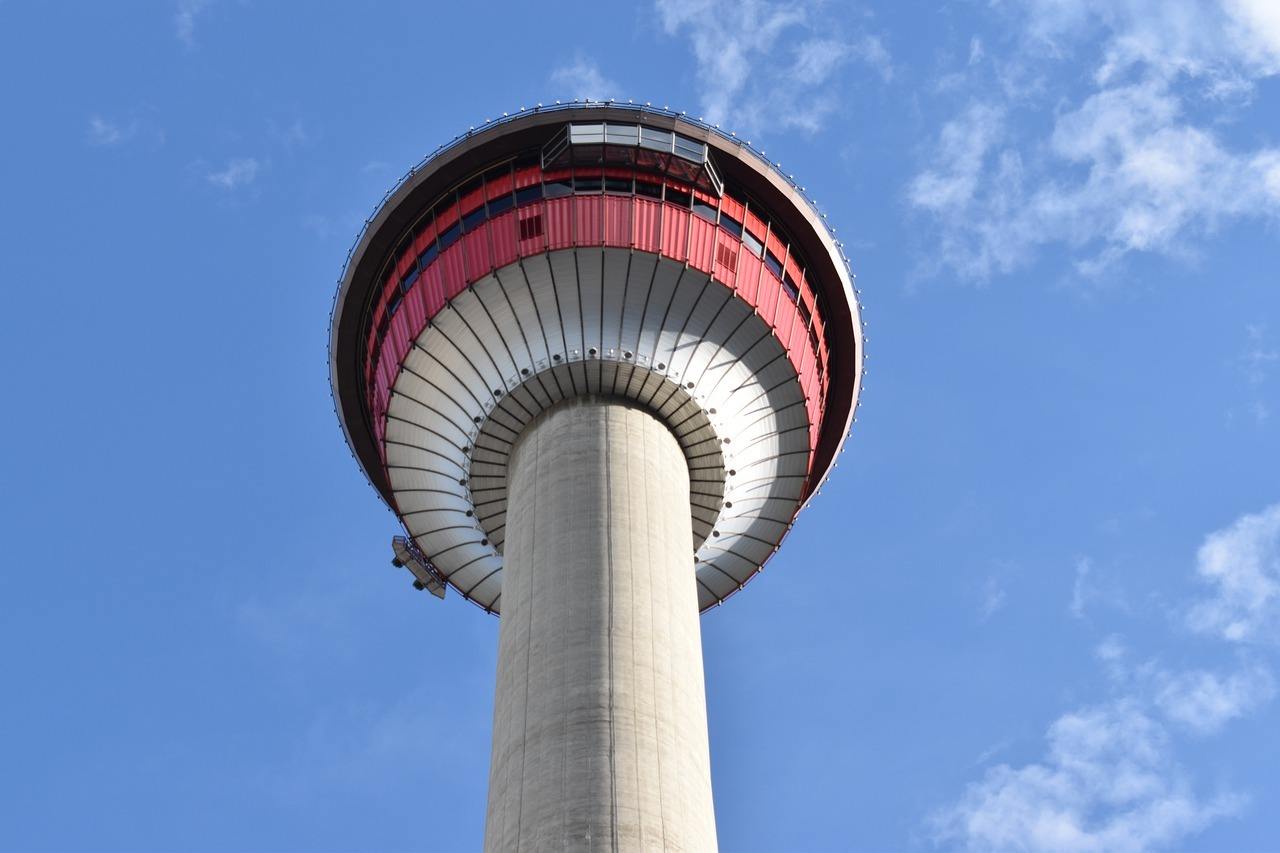 The Calgary Tower offers one of the best ways to see the city. The frame and mass building features an incredible observation area and the Sky 360 restaurant for visitors to enjoy.
If you are looking for an extra thrill (or particularly epic Instagram pictures) then step out onto the glass floor section! A general pass will cost you approximately USD $14, but it is well worth the sight that awaits you at the top!
#2 – The Calgary Zoo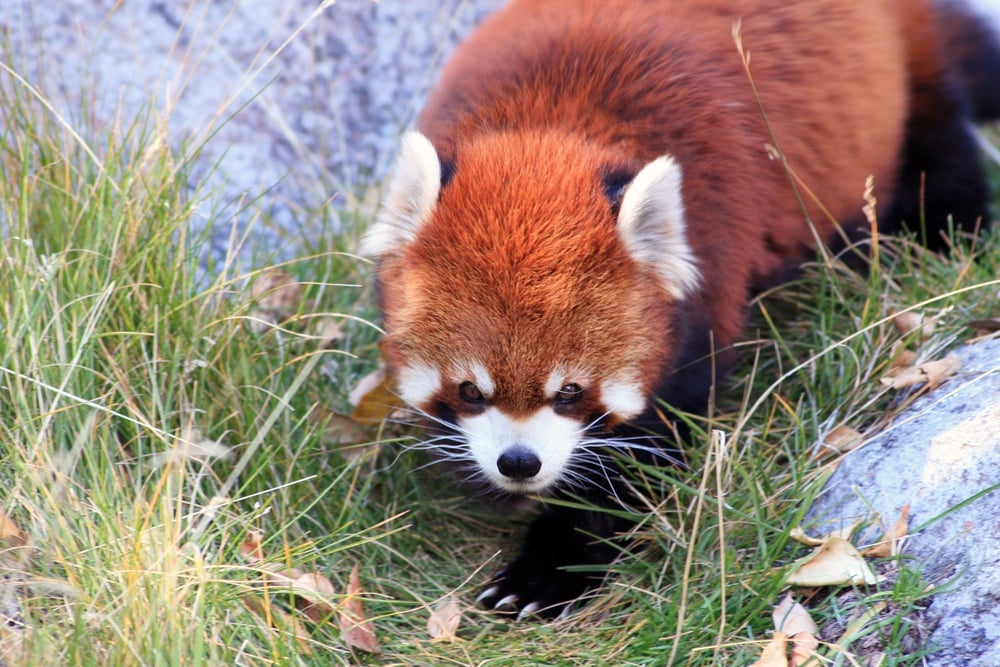 Between the hours of 9 am to 5 pm, you can gather the family and head on over to Calgary Zoo for an incredibly fun day out! It's one of the best things to do in Calgary today, tomorrow, and every other day of the week!
In addition to being able to meet lionesses, pandas, and other endangered species, you can also learn a lot about conservation by visiting the zoo. The Calgary Zoo has several sustainable initiatives and conservation programs, making it a wonderfully progressive and nurturing zoo.
#3 – Heritage Park Historical Village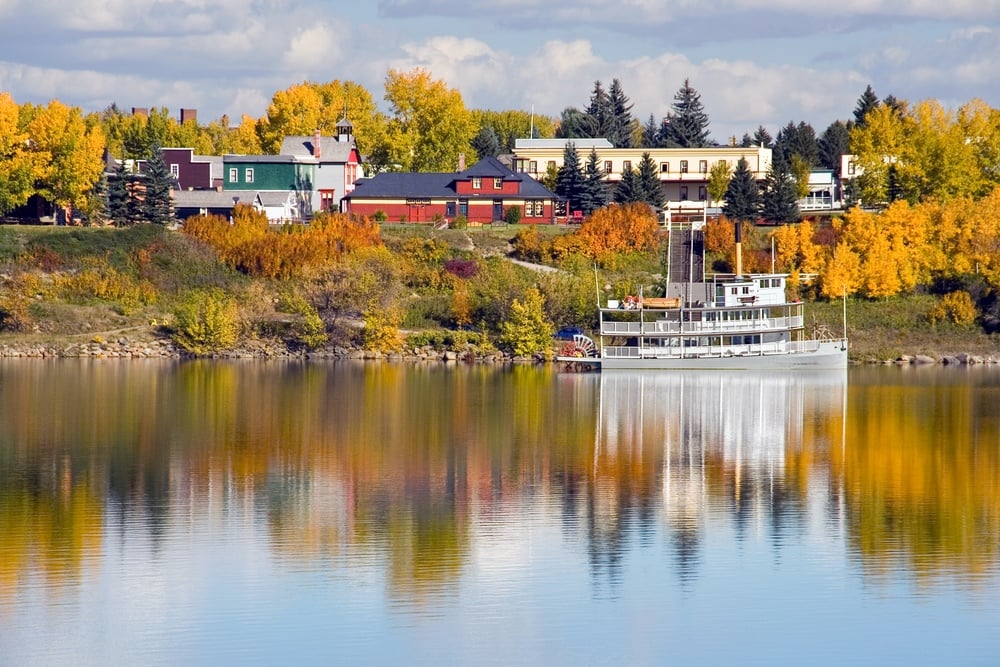 Calgary's Heritage Park Historical Village is considered Canada's largest living history museum! It highlights how the West once was through fascinating and fun displays and experiences. From the Haskayne Mercantile Block gift shop to the Selkirk Grille restaurant and over 200 exhibits – you're in for a treat!
The Park strikes the perfect balance between history, adventure and fun as it tells the story of a Western Canadian settlement from 1860 to 1950.
#4 – The Calgary Stampede
The Calgary Stampede is an iconic rodeo show and the greatest outdoor show on earth. Wondering what to do in Calgary this weekend? Book yourself a ticket to a show at the Calgary Stampede!
The first Calgary exhibition happened in 1886, and today you can expect the finest show of cowboys, rodeo, and Western entertainment! There is always something on at Stampede Park, so have a look at their calendar to see what show best tickles your fancy!
FIRST TIME IN CALGARY
Downtown
Downtown is a large neighbourhood located at the heart of Calgary. It is where businesspeople and buskers rub shoulders, and where you'll find a great selection of historic landmarks and popular tourist attractions.
Places to visit:
Admire the amazing design of the Calgary Public Library.
Browse the exciting exhibits at the Glenbow Museum.
Catch a performance by the Calgary Philharmonic Orchestra.
#5 – Royal Tyrrell Museum
The Royal Tyrrell Museum is a must for history lovers and Canada's only museum dedicated exclusively to paleontology. It houses the world's largest displays of dinosaurs and offers a wide variety of engaging educational programs that give life to the prehistoric!
The museum is open 7 days a week, from 9 am to 9 pm, making it the perfect activity to fit in with the rest of your Calgary itinerary!
#6 – Calaway Park
Calaway Park is a huge amusement park that is sure to get your blood pumping with excitement! It is the perfect thing to do with the whole family, as there is a host of fun to be had by everyone! The location itself is stunning as it set in the shadow of the Rocky Mountains.
There are 32 family-friendly rides, high-energy entertainment and tasty treats to snack on! The award-winning Calaway Park first opened its doors in 1982 and has been offering excellence ever since!
#7 – Canada's Sport Hall of Fame
Calling all sports-fans – you have to visit Canada's Sport Hall of Fame! It is a not-for-profit organization that is dedicated to honoring Canadian athletes. The 40,000 square foot building boasts state-of-the-art technology to help share the story of Canadian sports heroes in a variety of different sports!
If you want to experience Canada's sport and spirit champions, then Canada's Sport Hall of Fame is a great place to start!
#8 – Horseback Ride
Calgary is a cattle and ranch city, with ample space surrounding the city to explore! If you are feeling particularly energetic, and want to experience the beauty of the area in a slightly alternative way, then jump on board the back of a horse for a guided trail ride through the Canadian Rockies!
A horseback ride will have you feeling like a local in no time as you canter through the trails of the scenic surroundings.
#9 – Prince Island Park
Although a city, Calgary is surrounded by the breathtaking Candian Rockies, and the locals take pride in the cities green spaces. Prince Island Park is one such example of this pride! The urban park was developed on an island on the Bow River and offers a tranquil escape from the busyness of the city.
There are often events hosted in the park. So, have a look to see if there are any Calgary events this weekend, and pack a picnic basket to enjoy the greenery and sunshine!
#10 – Banff National Park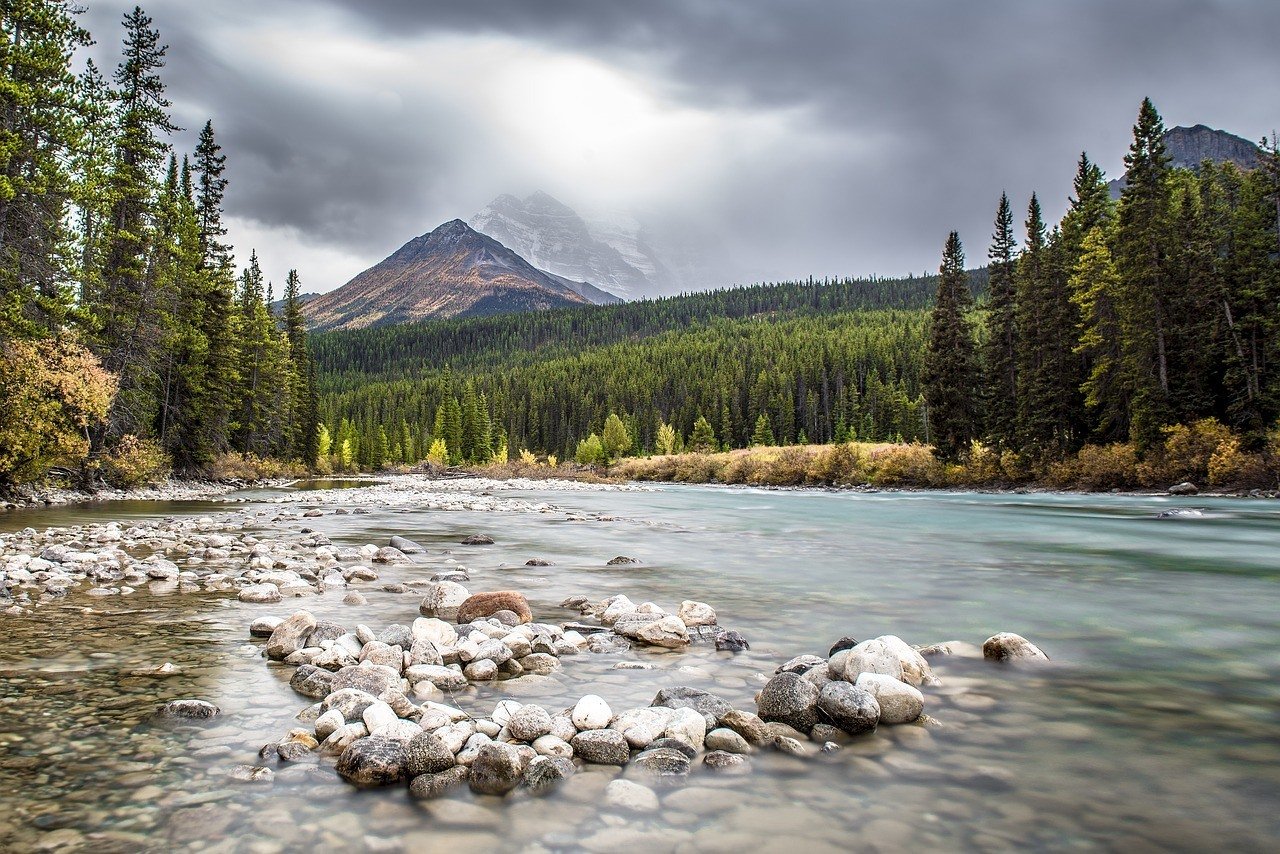 Banff National Park is a short one hour drive from Calgary. The pristine wilderness is such a special experience that it is completely worth making the day trip. The park offers endless outdoor adventures and magnificent scenery to marvel at.
From the glacier-fed Moraine Lake to Peyto Lake and Lake Lousie, your eyes and soul are in for a treat! A visit to Banff National Park will fully immerse you in nature, and you'll leave the Rocky Mountain peaks feeling fulfilled!
Is This the Best Daypack EVER???
Calgary offers plenty of opportunities for exploration. The last thing that you want to do when arriving is finding that you have packed incorrectly or bought the wrong gear. With that in mind, here are a few frequently asked questions to help make your time in Calgary unforgettable!
Don't Forget Your Calgary Travel Insurance
ALWAYS sort out your backpacker insurance before your trip. There's plenty to choose from in that department, but a good place to start is Safety Wing.
They offer month-to-month payments, no lock-in contracts, and require absolutely no itineraries: that's the exact kind of insurance long-term travellers and digital nomads need.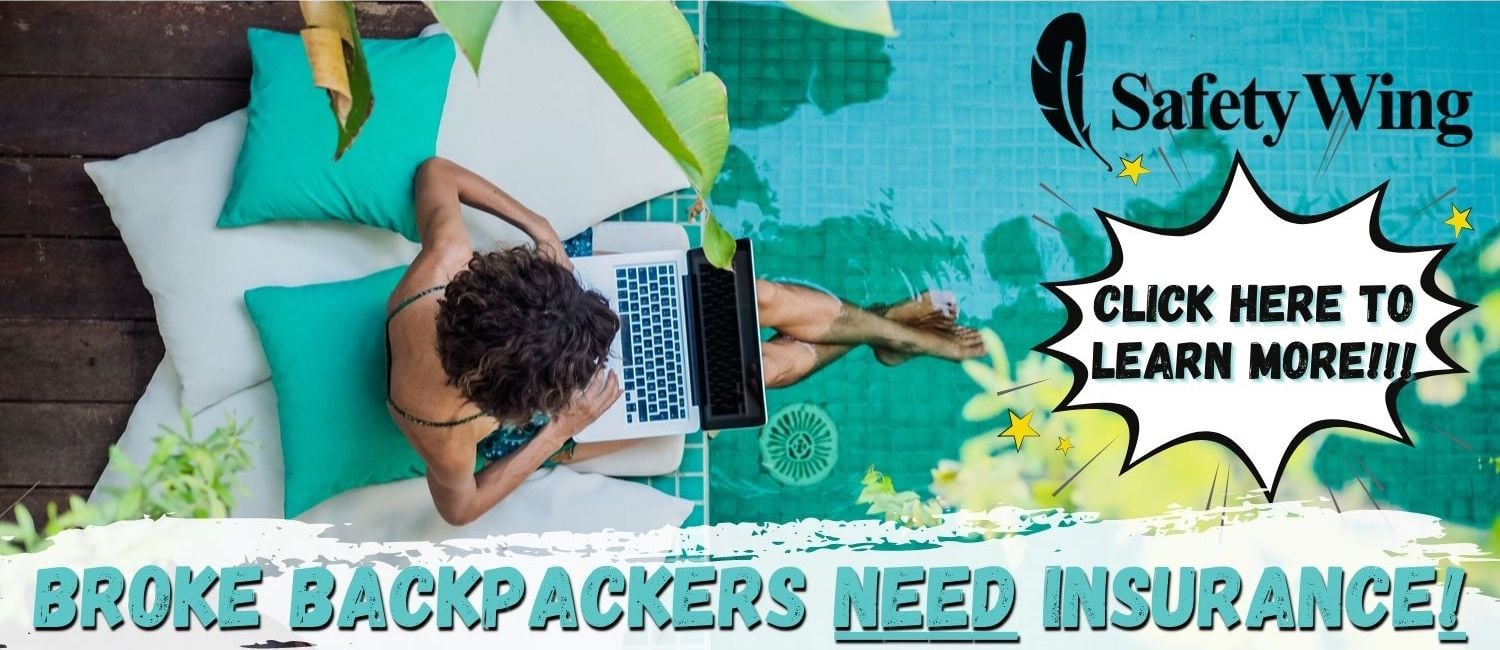 SafetyWing is cheap, easy, and admin-free: just sign up lickety-split so you can get back to it!
Click the button below to learn more about SafetyWing's setup or read our insider review for the full tasty scoop.
Final Thoughts on a Great Weekend in Calgary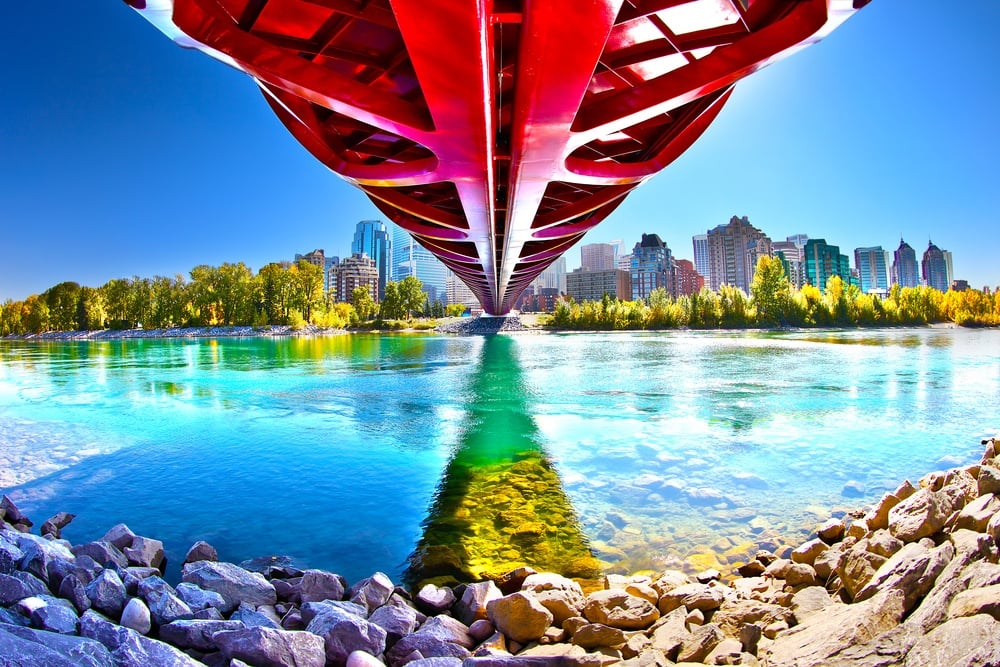 Calgary is a fast-growing city that offers a variety of entertaining and enjoyable activities for every type of traveler. The city is known to host great parties, serve good food and is very progressive and liberal.
If time allows, make sure that you explore the surrounding rocky landscape which is full of spectacular natural beauty! It's almost unbelievable how such an amazing natural wonder can be on the doorstep of a city!
A visit to Calgary is sure to be a fun one that leaves wonderful memories in the hearts and minds of everyone who visits! If you are wondering what to do and how to discover what's happening in Calgary, then start off by ticking off this list of things to do.
---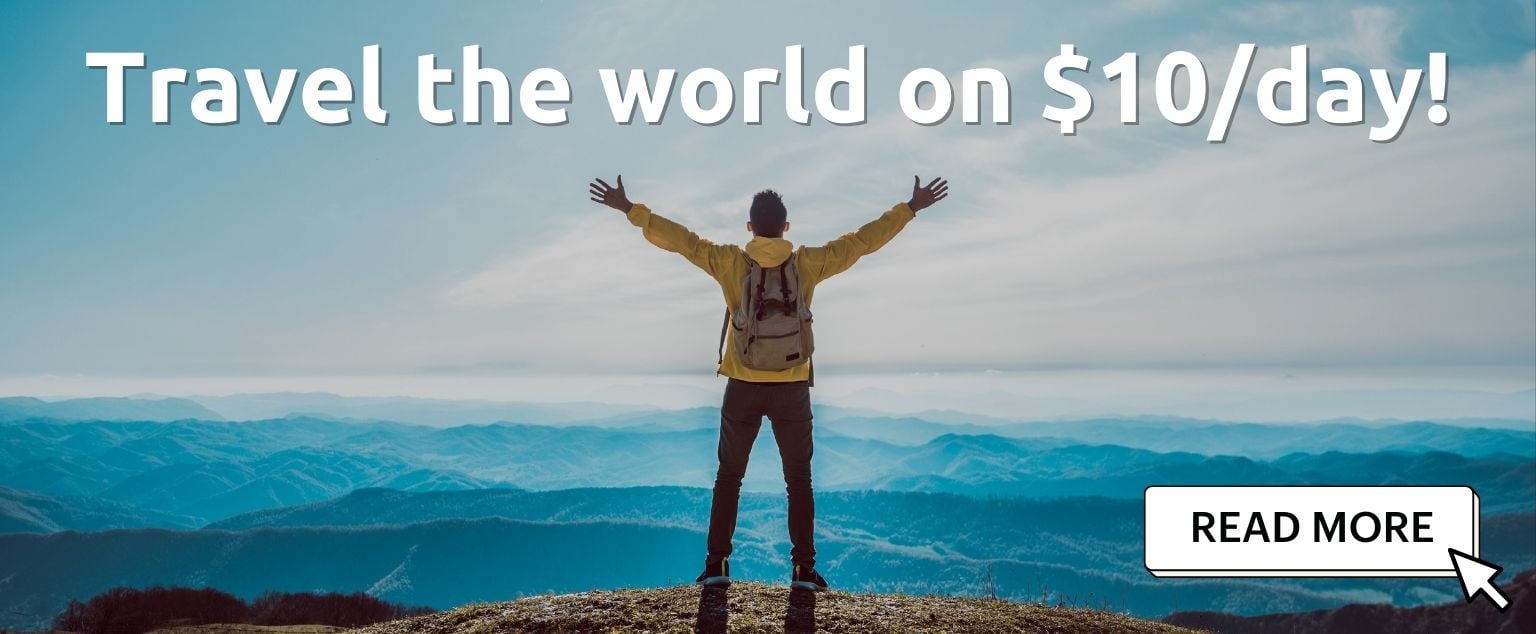 And for transparency's sake, please know that some of the links in our content are affiliate links. That means that if you book your accommodation, buy your gear, or sort your insurance through our link, we earn a small commission (at no extra cost to you). That said, we only link to the gear we trust and never recommend services we don't believe are up to scratch. Again, thank you!