Calgary is the largest city in the oil-producing province of Alberta. It's a relatively young city, only established in the late 1800s. In the 1970s, the city started to experience a growth spurt and has more than doubled in population in just 40 years.
Located in the shadow of Banff Mountain, Calgary is known for its close proximity to amazing ski slopes and gorgeous hiking trails. It used to be a mere stop-over for people going between Edmonton and Vancouver, but it's today it's recognized as a destination itself. Calgary's a young, energetic and creative city with loads of fun activities to enjoy and exciting things to do!
Calgary still acts as a perfect base from which to take day trips and excursions, so you'll have no shortage of fun on your vacation. To find out what the top attractions are, check out our list of the 17 best places to see in Calgary!
Wondering where to start and what to do in Calgary? We think these are the best activities in the city!
Stephen Avenue is undoubtedly one of Calgary's most famous streets. This central through-fare has long been an integral part of the city's fabric, as the only pedestrianized mall in Calgary, still serves as the social hub of the city until this day.
The street cuts through downtown Calgary and brings visitors into contact with the pulsating beat of the city. Lined with shops, restaurants, historic buildings and public institutions, a walk down Stephen Avenue is a must when visiting the city!
2. Explore the Green Oasis of Prince's Island Park
Prince's Island Park is a green oasis in the heart of downtown Calgary. It was named after a prominent citizen that founded a nearby lumber mill, Peter Anthony Prince.
Located on an island in the Bow River, the 50-acre park hosts some of Calgary's biggest concerts and outdoor festivals. The park is connected to the city via three pedestrian bridges and is part of the Bow River Pathway System, a pleasant network of pedestrian paths along the river. These paths extend into the park and provide locals with lovely routes to walk or cycle along.
Excellent for people looking to get out and enjoy some fresh air, without the commitment of a day hike.
Similar to other major Canadian cities, Calgary sports an iconic tower that pierces the city skyline. Once the tallest building in the city, Calgary Tower stands an impressive 626 feet high!
It was originally built to celebrate Canada's centennial in 1988. The tower also was also the site of the Olympic Flame when Calgary hosted the Winter Olympics the same year.
A viewing platform with glass flooring can be found at the very top of the tower, giving visitors an uneasy view of the ground directly below their feet. The tower still offers incredible views over the city, and is an especially beautiful experience at night!
Heritage Park is one of Canada's most visited tourist attractions! It's the largest living history museum in the country and a great place to step back in time and experience Canadian culture from days gone by!
Heritage Park Historical Village depicts life in western Canada dating back to the pioneering period of the 1860s. There are loads of reconstructed buildings such as a post office, newspaper outlet and school, as well as costumed guides, an old paddlewheel boat, and steam engine.
To the west of the city is the strange retro-futuristic WinSport towers, the home of Calgary Olympic Park. This massive sports complex was the main site of the 1988 Calgary Winter Olympic Games and is still used as a training ground for ambitious athletes.
Olympic Park has snow slopes and facilities open to the public for recreational activities. When there is fresh powder, there is no better place to go in all of Calgary! Visitors are able to go skiing and snowboarding or try out the bobsled, toboggan, luge and snow tube runs.
6. See the First Mounted Police Outpost at Fort Calgary
Fort Calgary was the first outpost of the North West Mounted Police. It was established in 1875 at the confluence of the Bow River and Elbow River. For a long time it was buried underneath the expanding city.
The fort's remains can still be seen and explored with the help of the Fort Calgary Museum that wonderfully interprets the foundation of the city. The host of artifacts on display help paint a picture of what it was like to be a part of the Mounties back in those days.
Vacations are a great time to mix it up a bit and try things you wouldn't normally do at home. Here are some fun things to do in Calgary that showcase the city's unique side.
Gasoline Alley Museum is a vintage car collection that every petrol-head will really enjoy! Located in Heritage Park, the museum sits on 127 acres of parkland on the banks of the Glenmore Reservoir.
Gasoline Alley houses an extensive collection of antique cars and automobile memorabilia, much of which was donated by local car collector Ron Carey. There are loads of classic cars, gas pumps, road signs, and car parts spread out over two floors.
Studio Bell is home to the National Music Centre, Canada's largest music-related museum! Located in Calgary's East Village area, the museum is housed in a new state-of-the-art building that's just as impressive as the exhibits inside!
The studio is host to a number of attractions all worth exploring. There are three halls of fame to discover. Informing exhibits display a vast number of old and rare instruments, plus there is also a concert performance hall and a mobile recording studio!
There are tours that take you around the facility, and even allow you an exclusive backstage pass where you can even play some of the instruments!
9. Revel in the Rodeo at Stampede Park
For 10 days in July every year, Stampede Park hosts one of the biggest cultural festivals in Canada – the Calgary Stampede! Billed as "the greatest show on Earth", the Stampede encompasses all things Wild West, farming and agriculture. Of course, the thousands of locals that attend the event come dressed for the part too, in blue jeans, boots and Stetson hats!
For the rest of the year, when the Stampede is not in action, Stampede Park remains one of the top places to visit in Calgary! It plays host to many events throughout the year, from horse shows to concerts, and there is also a permanent agricultural museum called the Grain Academy open all year.
Similar to other big cities in Canada, Calgary is regarded to be a very safe city to visit. However, it's always advisable to take precautions when it comes to your personal safety and to use common sense when visiting an unfamiliar city.
It is safe to venture into all areas of the city during daylight hours, even for solo travelers and women. This is also true at night, however, the eastern downtown area and the C-train stations downtown and can get a bit seedy late at night. Read our tips for traveling safely before you fly and always get travel insurance. Check out our roundup of the best travel insurance.
Going on vacation is all about maximizing the time you have away from home. To get the most out of your stay, try out these cool things to do at night in Calgary!
10. Get Your Game On at The Rec Room
The Rec Room is Calgary's premier entertainment destination. If you enjoy a healthy combination of good food and entertainment in a pleasantly social setting then look no further than this local favorite.
Whether you're looking for a place to watch your favorite sports team, sink a pint or play some arcade games, this venue has it all! Think of it as a playground for adults… it's something that a teenager would've thought up if they had an unlimited budget for a games room.
There is trivia night, over 100 arcade games, 80 TV screens, live music, and some pretty damn delicious food!
Inglewood is the oldest neighborhood in Calgary, established way back in 1875. Known locally as the original Mainstreet, its rough and ready feel makes it one of the coolest places to go in Calgary.
The neighborhood has had a long history of beer-making and was home to the Calgary Malting & Brewing Company for many years. Nowadays, there are plenty of micro-breweries popping up in the area, which makes it the perfect place to sample some craft beers.
There are several breweries within walking distance away from each other, so we'd recommend visiting High Line Brewery, Cold Garden and The Dandy Brewing Company for a fun night out!
HI Calgary City Centre is a lovely hostel located within walking distance to Calgary's main attractions. It's clean, offers 6-bed dorm rooms as well as private rooms. There's an all-you-can-eat breakfast, perfect for travelers on a tight budget. There are also computers, free WiFi and a fully stocked kitchen.
This one-bedroom apartment has a great Downtown Calgary location. Just a couple blocks from the bus that goes to/from the airport! It makes for a great place from which to explore the city as its just a few steps from public transit, bike share and scooters. The place is very clean, with a balcony and city views.
For a combination of great location and value-for-money, you can't go wrong when staying at the Regency Suites Hotel! All rooms come with a fridge and cooking facilities. The hotel is a short walk away from Stephen Avenue and Eau Claire Market.
Impress your loved one by choosing one of these romantic activities in Calgary.
They say that the way to a man's heart is through his stomach. Treat him to some delicious cuisine and he'll be all yours. This doesn't mean you have to slave over a hot stove all day, so why not indulge in the best food that the city has to offer?
There are plenty of amazing restaurants in Calgary to choose from, but for a more unique and local experience, try a culinary tour of the city. This way you learn about the things that influenced the journey of local delicacies and Canadian cuisine, as well as geting to sample the goods.
13. Stomp Your Feet at Blues Can
If you or your partner are a fan of the blues, then the atmosphere of the Blues Can will make for the perfect romantic setting! The venue hosts live blues musicians every day of the week, making it an easy choice for a couple of old-school lovers. Canada has always punched well above its weight class in the blues and folk world, and still churns out world class practitioners like Dallas Green.
Holding hands under the table and sharing a few drinks are totally encouraged. The venue does fill up on weekends, so you make want to book a good seat in advance to impress your date.
If the best things in life are free, then these must be the best things to do in Calgary!
14. Destress at Devonian Gardens
Located on the fourth floor of the Core Shopping Centre, the Devonians Gardens is a floral paradise – free to the public. This beautiful indoor park is absolutely huge, covering almost 2.5 acres of space.
The indoor gardens feature tropical palms, art sculptures, fish ponds, fountains and a living wall. It's home to over 500 trees and 10,000 plants! Devonian Gardens is the perfect place to unwind and enjoy the tranquility of nature, even in the bite of the harsh Canadian winter.
15. Soak up Nature's Glory at Fish Creek Provincial Park
Fish Creek Provincial Park, located in the south of Calgary, is Canada's second-largest urban park. Covering an area of 5 square miles, the vast public space is popular for its lovely network of walking trails that lead through the forest and along the creek.
The park is the perfect place for locals and visitors yearning for a taste of nature in the city. It is home to 200 different species of birds, which attracts its fair share of birders. Other activities inside the park include fishing, swimming and mountain biking.
Books to Read in Calgary
King Leary – An aging hockey star embarks on one last adventure to solidify is legacy before kicking the bucket. One of Canada's most hilarious novels.
Life of Pi – A young Indian boy is caught up in a series of misadventures with a tiger after their ship, which is bound for Canada, is wrecked at sea.
Three Day Road – Two young Cree boys join the military and are sent to Europe to fight in World War I.
Calgary Zoo is one of the most popular zoos in Canada. It's an institution that prides itself on promoting animal welfare and conservation. There are animals from all over the world to discover, including those native to Africa, Asia, North America and the tropics!
Kids just love seeing weird and wonderful animals, and a trip to the zoo is the perfect tonic to stimulate their natural desire to learn about the world around them. There are over 1000 animals to discover, many of which are rare or endangered species that could well go extinct within our lifetime.
Calaway Park is the largest outdoor family amusement park in Western Canada. The park has been in entertaining and enthralling families since 1982 and continues to hold fond memories for many locals and visitors alike.
Calaway Park works on a one-pay gate system, so once you've paid to get inside you have unlimited access to rides, performances and shows! There is a ride for everybody at the park, with some catering for small kids, and others providing an adrenaline-rush to adults.
Drumheller is a small town northeast of Calgary. It's famous for the discovery of a large collection of fossils which can be seen in the Royal Tyrrell Museum in Midland Provincial Park. The whole area is rich in dinosaur remains, which are still being uncovered to this day.
Understandably, this area is a UNESCO World Heritage Site. To the southeast of Drumheller is Willow Creek, an area renowned for strange ochre-colored sandstone formations, known as hoodoos. These formations are mesmerizing, and just have to be seen and experienced in person.
Experience these historically significant sites by combining them into a day trip from Calgary.
Banff National Park is the oldest established national park in Canada, and has been in existence since 1885. Located around 70 miles west of Calgary in the Rocky Mountains, the park is one of Canada's biggest tourist attractions welcoming over three million visitors a year!
The park encompasses 2,500 square miles of rocky mountain peaks, glacial lakes, abundant wildlife and amazing views. The commercial center is the picturesque mountain town of Banff, in the Bow River Valley.
There are a number of exciting activities to enjoy in the UNESCO World Heritage Site such as hiking, mountain biking, camping and skiing.
Now that you know what the best Calgary attractions are, its best to plan an itinerary to get as much done in 3 days as possible!
Day 1 – Explore Downtown Calgary
The best way to start off your Calgary itinerary is by exploring the bustling city center on foot. We recommend getting up and active and taking a morning walk around Prince's Island Park. There's a coffee shop there too, to get perked up with a morning brew.
Next, keep walking through the city to Stephen Avenue Walk where you can and browse the shops and enjoy the activity of the pedestrian mall. Pop into Core Shopping Centre to view the Devonian Gardens, then head to the Calgary Tower for amazing city views.
From there it's just a short walk or C-train trip to Studio Bell, where you can walk around the music museum for hours. To round off the day with some lively entertainment, catch an Uber to The Rec Room.
Day 2 – Brush up on your history
Day 2 is all about the past, with a visit to the fabulous museums that focus on life in Western Canada in the 19th and 20th centuries. Start your day learning about the first Mounted Police outpost at Fort Calgary. From there a 20-minute walk (or 7-minute lime bike cycle) will bring you to Stampede Park, where you can bring out your inner cowboy.
Hail an Uber to reach your next destination – Heritage Park. Learn all about the early stages of settlement in Calgary, then check out all the amazing old-school cars and paraphernalia at Gasoline Alley, located inside the park.
Spend the last couple hours of daylight enjoying the natural setting of Fish Creek Provincial Park. We recommend catching another Uber ride down there, as taking the bus also involves a lot of walking and the journey is a whole lot longer.
Day 3 – Action and Adventure
Today, it's all about having some fun and enjoying some of the most entertaining Calgary activities. Start off by hitting the fresh powder at WinSport if you are visiting in winter. If you're there in the summertime, enjoy some ziplining, mini-golf or mountain biking.
After some fun on the slopes, hail an Uber ride to Calaway Park to enjoy amusement rides, cotton candy and live performances. Next up, bring out your wild side with a trip to Calgary Zoo. Kids will love this stop, but it is also a pleasant one for adults.
From there it's just a short Uber ride to Inglewood, although you can also walk or take a Lime Bike ride if the weather is good. Here we recommend visiting a craft brewery or two and then ending off your night with some live music at Blues Can.
Don't forget your travel insurance for Calgary
ALWAYS sort out your backpacker insurance before your trip. There's plenty to choose from in that department, but a good place to start is Safety Wing.
They offer month-to-month payments, no lock-in contracts, and require absolutely no itineraries: that's the exact kind of insurance long-term travellers and digital nomads need.
SafetyWing is cheap, easy, and admin-free: just sign up lickety-split so you can get back to it!
Click the button below to learn more about SafetyWing's setup or read our insider review for the full tasty scoop.
Here are some quick answers to common questions about what to do and see in Calgary.
The Stampede is such a great city and has so much to offer! From skiing on Olympic-level slopes to exploring old neighborhoods and learning about native Canadian culture, there is plenty to see and do on your trip to Calgary.
Whether you're on your own or taking the family, there is something for everyone in this Canadian city! Make sure you plan ahead and list your ideal itinerary to get the best of Calgary and make the most of your stay.
A fantastic mix of music, history and fun activities await you on your Calgary getaway. So what are you waiting for? Book your next adventure today!
---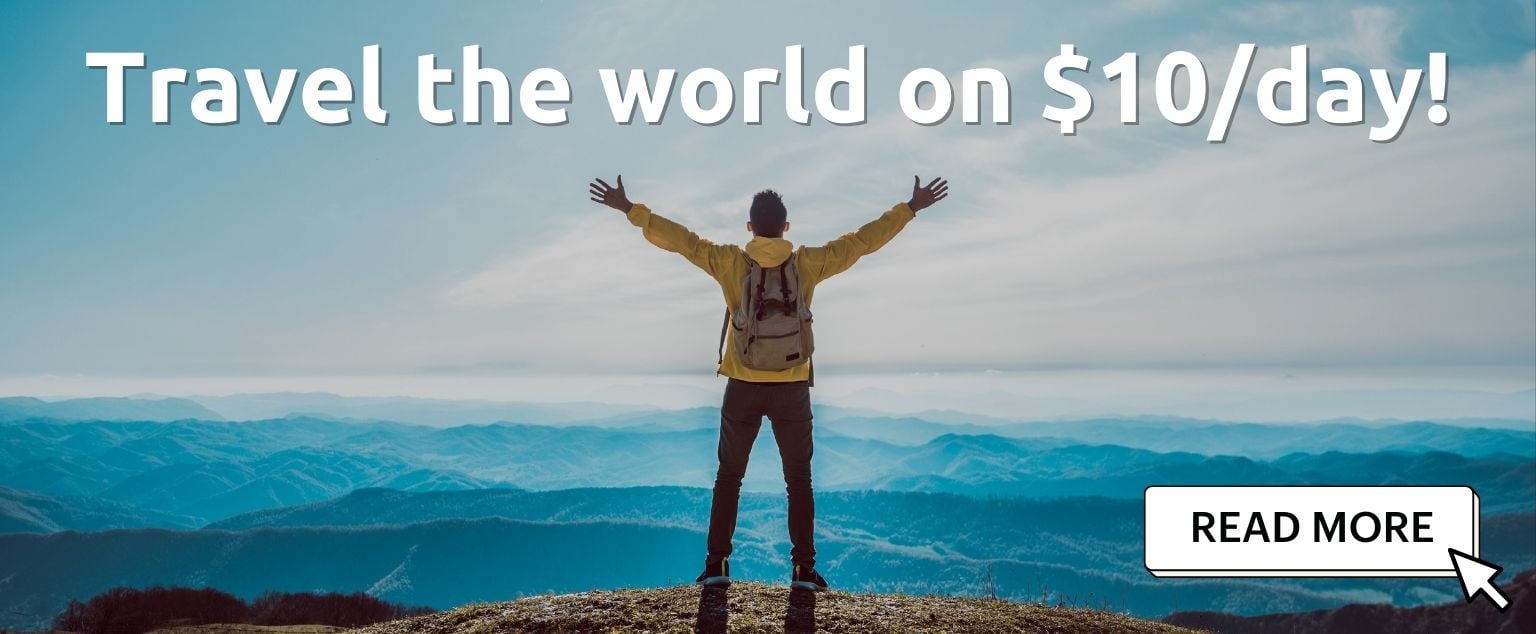 And for transparency's sake, please know that some of the links in our content are affiliate links. That means that if you book your accommodation, buy your gear, or sort your insurance through our link, we earn a small commission (at no extra cost to you). That said, we only link to the gear we trust and never recommend services we don't believe are up to scratch. Again, thank you!