Vancouver is the multicultural "Manhattan with mountains," Canada's cosmopolitan west coast hub. Calgary is its third-largest city, super liveable, home of rodeos, and surrounded by prairies. Between them – the Canadian Rockies.
Roadtripping between these two destinations is, naturally, an incredible experience. There is a lot to look forward to, with some strong destinations waiting for you – Whistler, with its skiing, for example, and Banff National Park and all the exploration you can do there. That's without mentioning any number of towns and stunning locations scattered across this vast area.
Being pretty mountainous, however, you may be stressing about driving in this part of the world. Or perhaps it's really, really mountainous, and some destinations simply can't be reached. You may just be wondering about renting a car in British Columbia or Alberta.
Never fear! We're here to answer all your questions with this epic guide. And, the piece de resistance are our road trips themselves; we'd recommend choosing one as your outbound trip and a different one as your return journey, making for an awesome loop that you can curate for yourself and alter to suit your tastes. Sound good? Then let's get to it!

Do You Want to Travel FOREVER??
Pop your email in below to get a FREE copy of 'How to Travel the World on $10 a Day!'.
Why Road Trip from Vancouver to Calgary?
More like, why not road trip between Vancouver and Calgary?
Whether you're starting in Calgary, Alberta, or Vancouver, British Columbia, all road trippers in this rocky part of Canada are going to be in for a treat. Think mountains – lots and lots of mountains; think lakes, hot springs, rivers, cool towns, and incredible views everywhere.
But let's be more exact…
Public transport is expensive. Long-distance train travel can be a real budget-killer for those trying to visit Canada on a budget. Driving is basically the best way to do it.
Freedom. Even if you do have the money to catch trains everywhere, they can only get you so far. A car allows you freedom of movement to anywhere with a road to it – that's a lot of places!
And that's a good thing because there's a lot of places to visit. Having your own wheels means being able to stop whenever you feel like it – as opposed to, say, a tour that only whisks you where they want to take you.
Getting to physically see how the landscape changes between the Canadian Rockies and the wide-open prairies of Alberta is a much more eye-opening experience than beaming Star Trek-style between the two locations.
And, yes – it's simply beautiful, eh. There are some jaw-dropping locations between Vancouver and Calgary, and many of the roads are practically made for road tripping. Awe-some.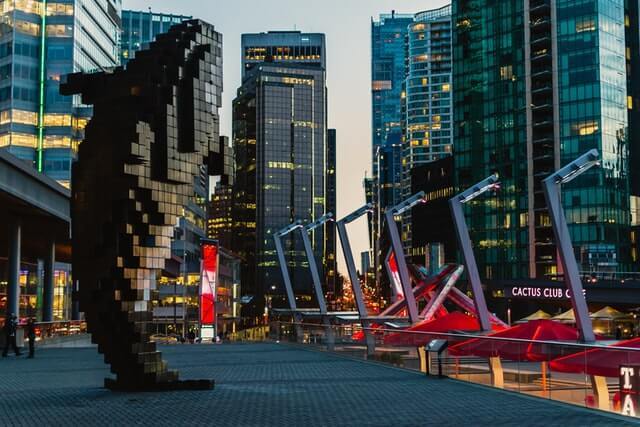 From: Vancouver
To: Calgary
Total Distance: 650 miles
Days: 3-4
Top Road Trip Stops: Whistler; Banff National Park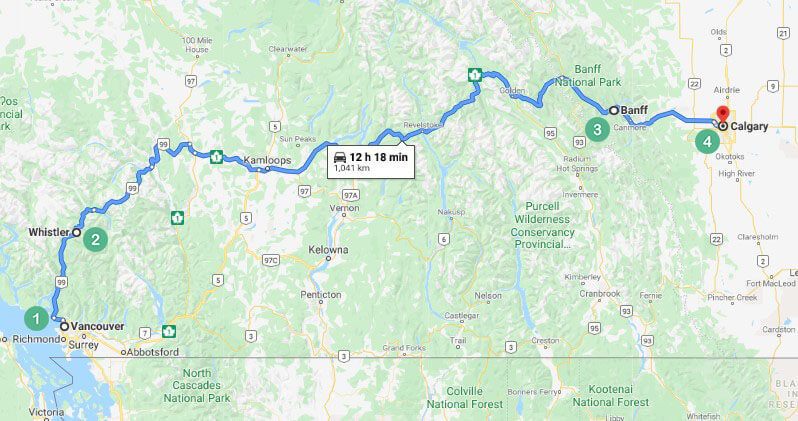 Whether you choose to start this road trip in Vancouver or are heading back west starting out in Calgary, you get to enjoy two big hitters of Canada on this road trip – Whistler, with its skiing and crazy mountain scenery, and Banff National Park, basically a giant outdoor playground.
You'll either begin or end your trip on the epic Sky to Sea Highway into (or out of) Vancouver. It's short, but man oh man is it ever sweet. Plus, there just are so many awesome places to visit in Vancouver.
Without further ado, let's get started!
Road Trip Highlights:
Driving the incredible Sea to Sky Highway
Enjoying the apres-ski in Whistler
Camping in the middle of the Canadian Rockies at Salmon Arm
Exploring as much of Banff National Park as you have time for
Discovering the awesome brewery scene in Calgary
Day 1: Vancouver to Whistler (1.5 hours)
Not far from Vancouver is the beautiful Whistler. Day 1 is just a short drive, but you'll be cruising the immensely scenic Sea to Sky Highway. It begins at sea level and works its way along the shore of Howe Sound before climbing through ancient rainforests, winding up in Whistler at 2,200 feet above sea level.
It is a stunner of a drive, we have to say, with the sea on your left, green forests climbing to your right, and sky-piercing peaks all around.
Since it's so short, you'll have ample time to stop off. This can begin with a stop just outside Vancouver at Whytecliff Park, complete with rocky coast, tidepools, and views to Bowen Island with ferries slicing across the water.
Further along, there's Lions Bay. It's a small village, but it's super picturesque. Stop for food, or the views, or both. We'd recommend picking up supplies for a picnic and stopping by Shannon Falls, further along, the Sea to Sky. Free parking, a few easy trails, a prime rest-stop.
Then it's a simple matter of driving the rest of this scenic route to Whistler. Unless that is, you feel like hiking one of the many trails at Garibaldi Provincial Park on the way.
Best Stops: Whytecliff Park; Lions Bay; Shannon Falls.
Where to Eat: Picnic at Shannon Falls; get your apres-ski on at The Longhorn Saloon (snow or no snow) with tasty bites, draught beer, and a vibey atmosphere.
Where to Stay: Whistler Lodge Hostel ($) is a social spot, or stay in relative style at Executive Inn Whistler ($$).
Day 2-3: Whistler to Banff (8 hours/4 if you split it up)
If it's in season, and skiing/snowboarding is what you like doing, then you can always get stuck at Whistler for a week. Nothing wrong with that!
Otherwise, let's move on.
After Whistler, there are a few pleasant stops along the way: Kamloops is a good spot for more winery action, or you can even opt to stay in natural beauty at Revelstoke.
Today, you have a choice. You can, if you like, floor it all the way to Banff. You'll get to enjoy the crazy beautiful scenic drive on British Colombia Route 1, the main route of the Trans-Canada Highway. It's pretty damn incredible. Think wide-open skies, endless pines, and mountain backdrops.
However, that means having less time soaking up nature.
We recommend stopping the night at lakeside town Salmon Arm. There's the Comfort Inn ($$) or camping at Salmon Arm Camping Resort ($); there's also camping in nearby Canoe, such as Hidden Valley Campground ($). Camping is a much better way to feel like you're properly in the Canadian Rockies.
While you're overnighting, check out Larch Hill Winery – insane views, friendly service, affordable wine. It's worth staying the night just to enjoy a drink or two here.
Basically, today (or these couple of days) are all about the drive. Lap it all up, people.
And then? Banff.
Best Stops: Kamloops; Salmon Arm; Larch Hill Winery.
Where to Eat: Enjoy pub grub and beer at Crown 'N Anchor Public House & Grill in Salmon Arm; Banff Ave Brewing Co is warm, welcoming and does great poutine and craft beer.
Where to Stay: Stay at Samesun Banff ($), one of the best hostels in Banff; stay at Banff Ptarmigan Inn ($$) with its mountain town aesthetic.
Day 3/4: Banff to Calgary (1.5 hours)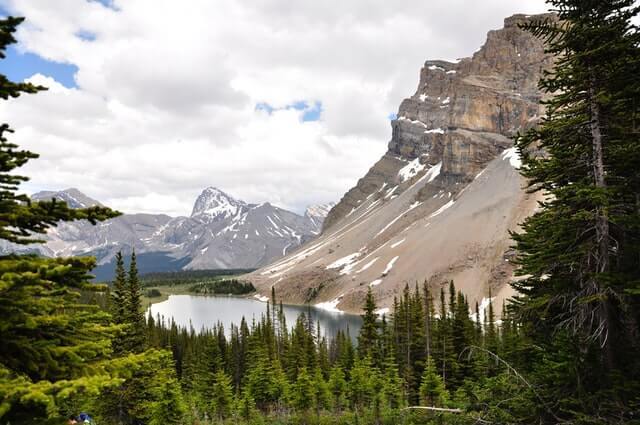 Good morning. Start your day the right way with breakfast in Banff. We'd recommend Wild Flour Bakery. Chow down on croissants and coffee before you hit the road.
You'll be spending the day at Banff National Park. Don't miss this place. There's so much to do here – rafting, hiking, climbing, riding the Banff gondola. You could spend much more than a day if you've got time, to be honest.
And when you're just about ready to move on, it's time to plough ahead to your final destination. Calgary!
Best Stops: Banff National Park!
Where to Eat: Get involved with one of Calgary's breweries, such as National on 10th (games? burgers? we're in!) or Inner City Brewing (you can bring your own snacks); eat surprising morsels at Nights & Weekends (the pasta is next level).
Where to Stay: Go affordable at HI Calgary City Centre ($); stay in comfort at Holiday Inn Express Calgary ($$).
Is This the Best Daypack EVER???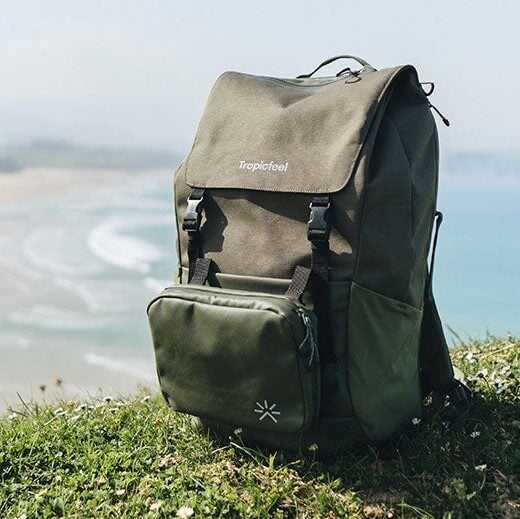 We've tested countlessday packs over the years, but the Tropicfeel Shell is something else. There are a lot of flashy backpacks on the market but not many come with a detachable wardrobe.
Weatherproof, eco-friendly, durable, feature-loaded, and comfy as fudge brownies: these are just some of the words people might use to describe the Tropicfeel Shell. But we just call it bloody beautiful.
Learn More • View on Tropicfeel
Small Pack Problems? 😉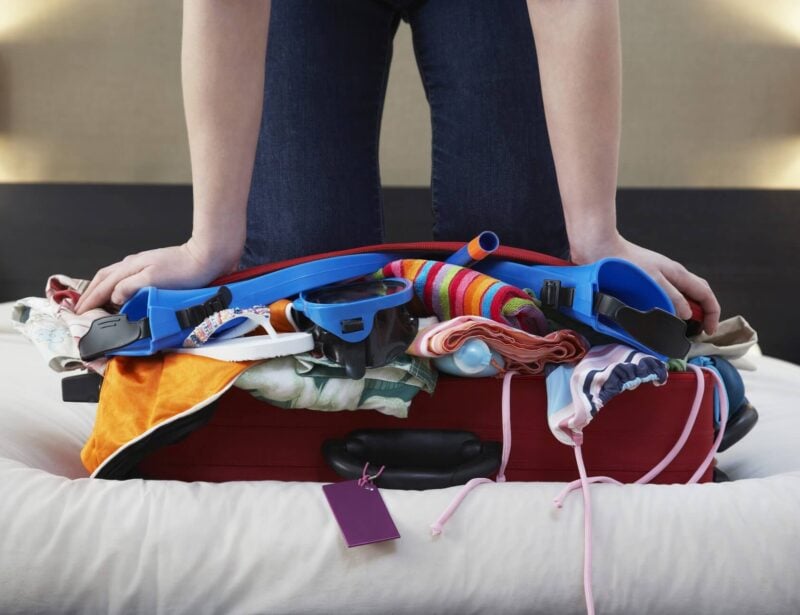 Wanna know how to pack like a pro? Well for a start you need the right gear….
These are packing cubes for the globetrotters and compression sacks for the real adventurers – these babies are a traveller's best kept secret. They organise yo' packing and minimise volume too so you can pack MORE.
Or, y'know… you can stick to just chucking it all in your backpack…
Get Yours Here
Read Our Review
From: Vancouver
To: Calgary
Total Distance: 762 miles
Days: 3
Top Road Trip Stops: Osoyoos; Kootenay Lake; Nelson; Fernie.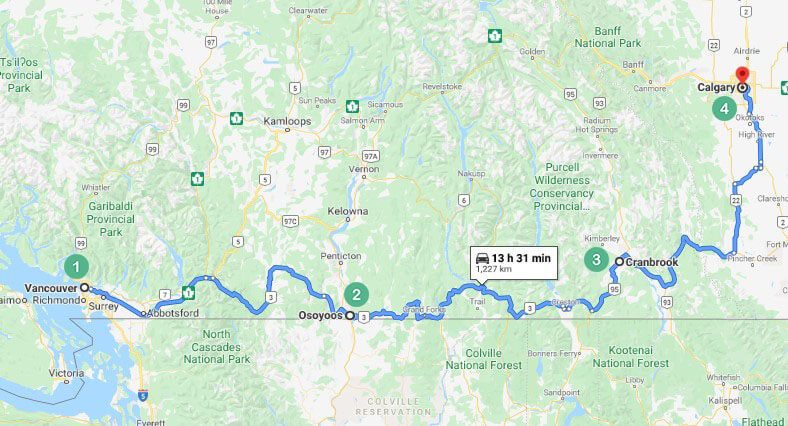 If the more northerly route between Vancouver and Calgary was all about big-name national parks and destinations, the southern route is pretty much the opposite – but by no means does that make it less impressive. This is a fascinating, insanely beautiful road trip.
Heading through the Canadian Rockies, you'll pass through lakes, opportunities to hike in Alpine hills, and old gold rush towns with vintage buildings and movie-set appeal. Stop by any number of towns along the way for a taste of quaint mountain atmosphere.
Then there are the prairies of Alberta – flat, wide-open country as far as the eye can see. Either you'll start driving through this from Calgary and gradually see the mountains rear up as you go, or you'll end with this, finally saying goodbye to the winding, breathtaking mountain roads that took you this far.
How about it?
Road Trip Highlights:
Walking through the old railways of the Othello Tunnels
Taking in mountain views at Cascade Lookout
Stopping by the quaint towns of the Kootenay region
Seeing the awesome power of nature at Frank Slide
Driving through the endless prairies of Alberta
Day 1: Vancouver to Osoyoos (4.5 hours)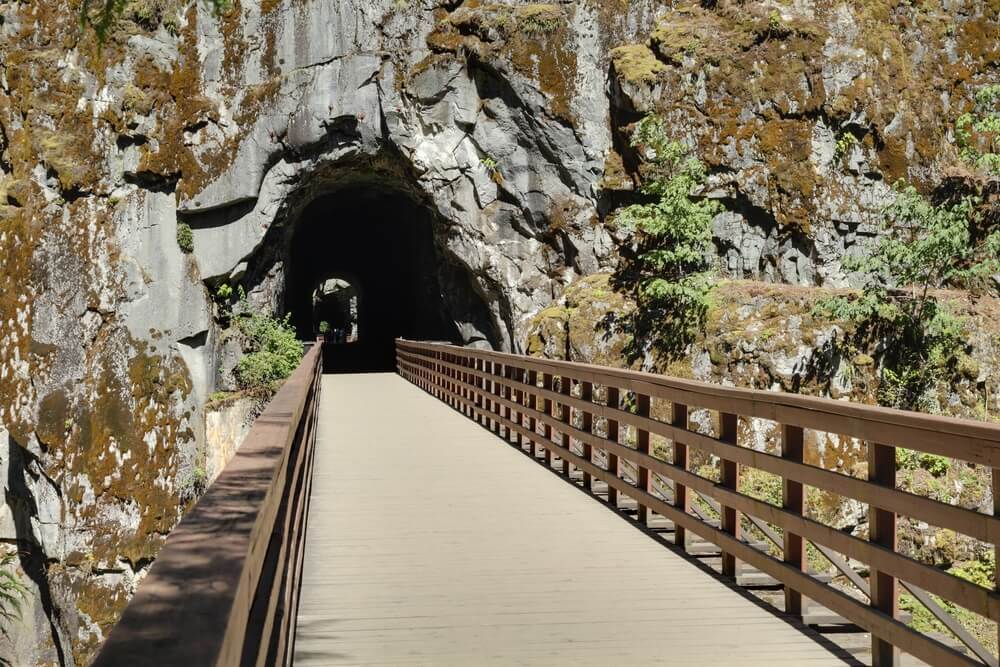 Leave Vancouver behind and head out on Route 1 out of the city. The road soon cuts through the coastal mountains into the heart of this rugged country. Pretty awesome, no doubt about that.
Make your first stop at Bridal Falls for some waterfall action. Snap a photo or ten, breathe in that mountain air, and continue on your way. You'll be following the route of the Fraser River as you drive along, through the town of Hope.
Stop at Hope for a bite to eat or simply to take in the views, or head just outside of town to Othello Tunnels – a set of trails running through abandoned railway tunnels from the early 1900s (make sure you bring a flashlight). Definitely a cool place to stop off.
From here, you'll take the Crowsnest Highway (Highway 3), through Sunshine Valley. Here, you'll basically just be driving through mountains. Mountains, mountains everywhere. Catch a glimpse of the Cascade Mountains to your left as you go.
Stop around here if you feel like it. Specifically, there's the EC Manning Provincial Park. From here, you can drive up to the Cascade Lookout for a very worth-it detour and insane views.
Then it's on to lakeside Osoyoos for the night.
Best Stops: Othello Tunnels; Bridal Falls; Cascade Falls.
Where to Eat: Stop off at Pinewoods Dining Room along the way at Manning Park; dine lakeside at the Restaurant at Watermark in Osoyoos; also in Osoyoos, Ambrosia Family Restaurant is decidedly more easygoing.
Where to Stay: Enjoy spacious rooms and good views at Avalon Inn ($$); or stay no-frills at Lakeview Motel & Suites ($), complete with pool.
Day 2: Osoyoos to Cranbrook (5 hours)
Maybe you feel like sticking around in Osoyoos to enjoy the water sports, the beaches, the vineyards, the general chill vibe. Or, maybe it's not quite the season for it.
Either way, Day 2 is best started with breakfast. Try Gyro Beach Cafe for size.
Once you're fully sated, hit the road and begin your journey. This is Kootenay country, an area of British Columbia filled with tiny towns – sometimes hippie, sometimes historical, sometimes both. All of it is scenic, with pine-clad hills rising into jagged peaks.
Continuing along the good ol' Crowsnest Highway, your first stop is an hour away at Greenwood. The smallest city in Canada, it's home to the best water in the world (apparently). The buildings here are pretty cool, too – frontier town vibes.
Of course, you can take your pick of where to stop, but further along, we'd recommend Nelson. It's super scenic, being on the shores Lake Kootenay and all, and makes for a great pit-stop.
After Nelson, enjoy the drive through the Alpine feels of this area, stopping off for views. You'll eventually arrive in Cranbrook. You can learn about the history of the area at Cranbrook History Centre. Otherwise, chill for a minute and enjoy the town.
Best Stops: Greenwood; Nelson; Lake Kootenay.
Where to Eat: Lunch at All Seasons Cafe Inc. in Nelson; have fun at The Heid Out & Fisher Peak Brewing Company in Cranbrook (it's top quality).
Where to Stay: There's free parking and well-maintained rooms at Almo Court Motel ($); enjoy a comfortable night at Days Inn Cranbrook ($$).
Day 3: Cranbook to Calgary (4.5 hours)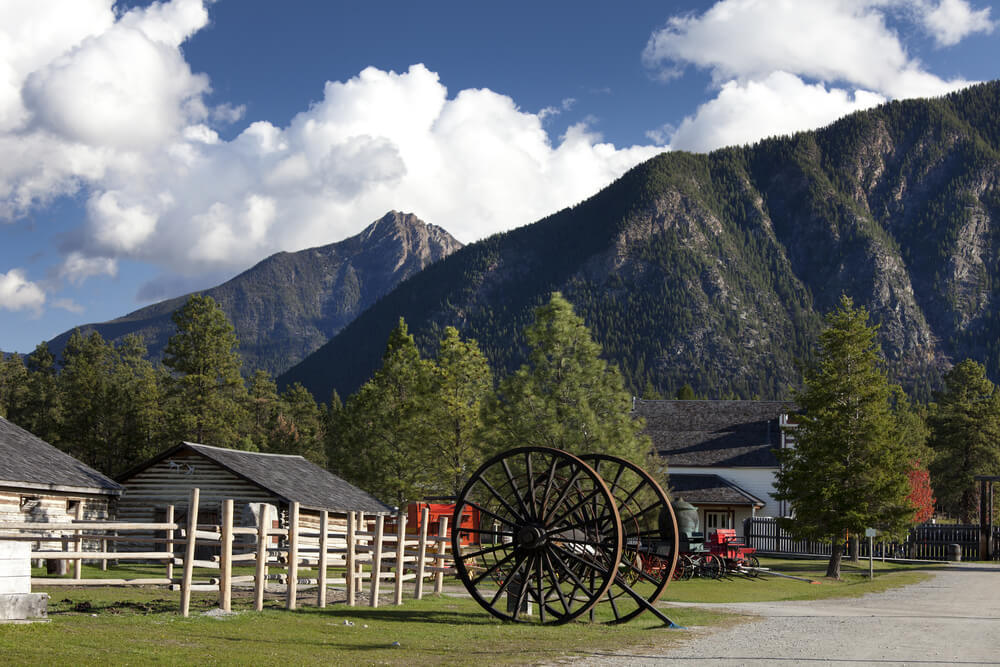 Breakfast? Check out the casual, family-owned R & B's Diner in Cranbrook for a big plate of goodness and something caffeinated.
Say so long to Cranbrook and hop in the car, driving an hour along Highway 3, crossing over the Kootenay River as the scenery gets more mountainous again.
First off, you could swing by Fort Steele. It's a 19th-century gold rush town with a vintage townscape to match. The colourful buildings here on the backdrop of snow-capped mountains literally look like a film set.
Then make a beeline for Fernie. It's a prime spot for Alpine hiking, so choose a trail and stretch your legs for a bit. If you're lucky, the hills will be popping with wildflowers. It's a good spot for lunch, too.
Close to the border with Alberta, there's the Frank Slide Interpretive Centre, dedicated to telling the story of the deadliest landslide in Canadian history at nearby Frank. The scenery is fascinating.
Then, boom – you leave the mountains behind. Suddenly, everything is completely, totally, and utterly flat. This is prairie country. You'll be driving north with nothing but the wide-open sky for company, all the way to Calgary. Impressive.
Best Stops: Fort Steele; Fernie; Frank.
Where to Eat: Lunch on pan-Asian cuisine at Curry Bowl in Fernie; indulge in some incredible South Asian cuisine at SI Foods (definitely try the dosa); go Italian at Cotto Italian Comfort Food – modest prices, excellent food (the clue's in the name!)
Where to Stay: Stay in comfort at Aloft Calgary University ($$); keep it simple – and cheap – at Econo Lodge Inn & Suites ($), also near the university.
From: Vancouver
To: Calgary
Total Distance: 865 miles
Days: 3
Top Road Trip Stops: Radium Hot Springs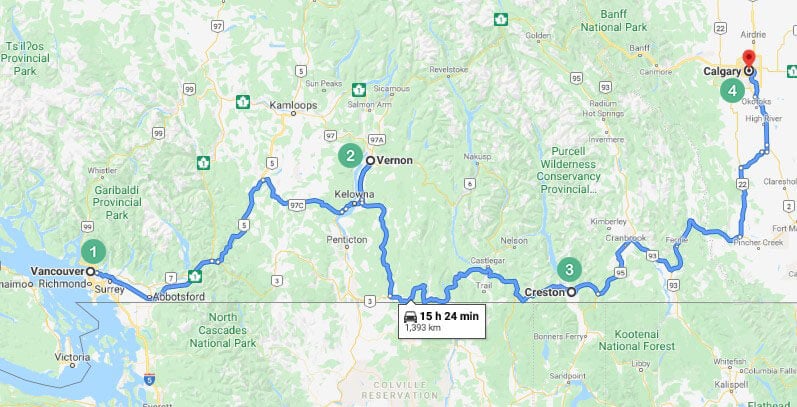 There were the quaint towns of the south, there were the big-name destinations of the north, but cutting through the middle of the mountains from Vancouver to Calgary (or the other way round) is something special.
Lakes and rivers glitter beside towering mountains, roads cut through valleys, the skies feel epic. And one of the great bonuses of driving what we like to call the "middle way" is the assortment of hot springs you'll find along the way. That makes this route particularly chill.
What are you waiting for? Start taking notes!
Road Trip Highlights:
Enjoying a rest stop with a difference at Coquihalla Summit Recreation Area
Taking yourself and your car on the picturesque ferry service across Upper Arrow Lake
Hiking along part of the beautiful Slocan Valley Rail Trail
Chilling the heck out at Radium Hot Springs
Stopping for awesome views at Kootenay Valley Viewpoint
Day 1: Vancouver to Vernon (5 hours)
Leaving Vancouver, you may as well start off with some R&R at Harrison Hot Springs (especially if you've gone all-in on exploring Vancouver a few days prior to this).
Even if you don't feel like hot springs, Harrison Lake itself has a sandy beach and beautiful, glassy water. It's a more-than-decent spot to stop awhile.
Then it's onward, taking Route 7 before turning off at Hope onto Route 5 – aka the Coquihalla Highway. Mountains to your right, mountains to your left, mountains – and the highway – stretching out in front.
Coquihalla Summit Recreation Area is a good place to stop. It combines the benefits of a rest-stop with a recreation area, with trails leading around the incredible scenery here. Sometimes there are food trucks if you're hungry for a bite to eat.
Carry on Route 5 to Kelowna. It's a lakeside spot where you lap up a load of nature. The town also boasts a Cultural District, complete with a Japanese garden. Tugboat Beach is great for a chill, or maybe just strolling around Waterfront Park – or maybe even sampling a winery (too bad if you're driving). Kelowna doesn't make a bad spot for a pit stop and there are many comfortable vacation rentals that are affordable.
Then it's not far to Vernon, an excellent spot to kick back, enjoy the scenery, and a distillery tour or two.
Best Stops: Harrison Hot Springs; Coquihalla Summit Recreation Area; Kelowna.
Where to Eat: Stop by The Lunch Bucket (awesome) along the Coquihalla Highway; slurp on ramen at Raku Rice & Noodle Bar in Vernon.
Where to Stay: Rooms come with full kitchens at Schell Motel ($$); it's all pretty warm and welcoming at Vernon Hostel ($).
Day 2: Vernon to Creston (6 hours)
Start your day in Vernon at Rosalinda's for some incredible breakfast – or not, you don't have to. Either way, it's a relatively long drive today, but it's an amazing one. Mountains are the main theme.
An hour and three-quarters along the road, you'll hit Needles on Upper Arrow Lake. This will require you and your car to hop on a ferry over to Fauquier, which is actually way more fun than you'd imagine. It's super picturesque, and you'll get a chance to stretch your legs, wander around the boat, and basically take it all in. Mountains… lakes… you're on a boat… it's great!
Drive north with the lake on your left-hand side, maybe stopping somewhere like McDonald Creek Provincial Park to lap up the lake scenery – all the way to Nakusp. Nakusp is also pretty gorgeous and worth a stop if you're hungry. Then the road sharply turns back on itself, wiggling its way through mountains, past lakes, and into towns with names like New Denver and Lemon Creek.
If you feel like stopping again, do so at Passmore. Here, you can stroll a part of the Slocan Valley Rail Trail, which is pretty awesome. You get to walk along an old railroad track.
Otherwise, enjoy the drive until you reach Creston.
Best Stops: Needles; McDonald Creek Provincial Park; Nakusp; Passmore.
Where to Eat: Lunch or have a coffee break at Hoss & Jill's Bistro in Nakusp (great sandwiches); dine a la fresco at Real Food Cafe in Creston, which is funny because their food is more like unreal – very, very good (shuts at 8 p.m.); there's also Jimmy's Pub & Grill in Creston for something open later.
Where to Stay: Sleep comfortably at the basic but good Creston Hotel & Suites ($); stay at the more fancy Hotel Ramada ($$) for friendly staff, spacious rooms and comfy beds
Day 3: Creston to Calgary (1.5 hours)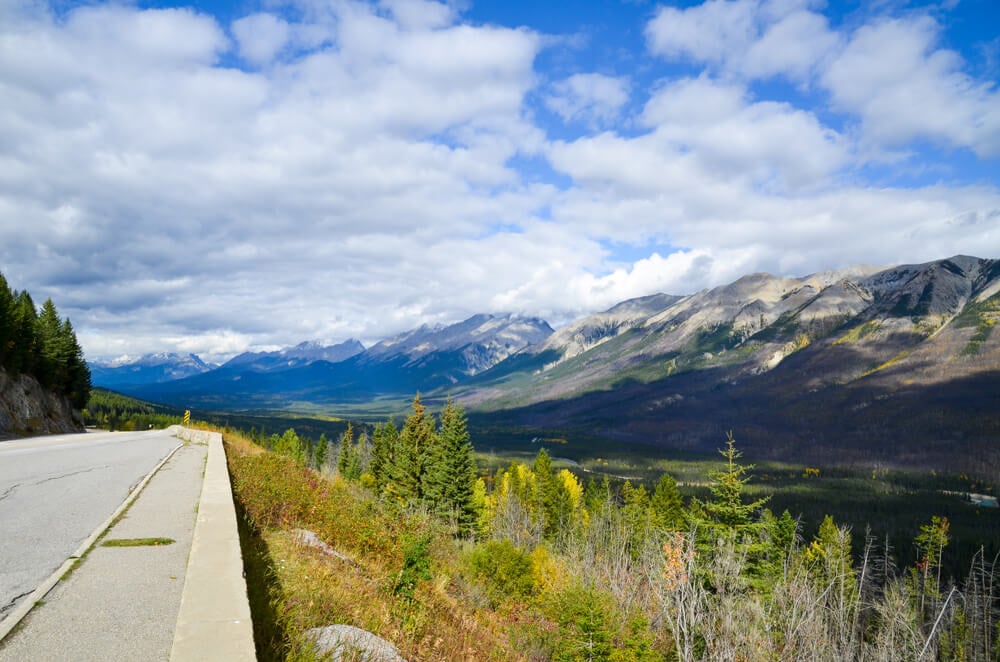 Your third and final day begins by leaving Creston driving towards Cranbrook, after which, you'll take Route 93 heading north.
You'll be heading deep into the mountains, along the Kootenay Highway following the Kootenay River. Think marshes, mountains and epic skies.
There are plenty of places to stop if you feel like it. Canal Flats is pretty, Columbia Lake offers up a scenic trail or two, and so does Windermere Lake. It's hard to go wrong, really.
Otherwise, you can make a stop at Fairmont Hot Springs – not for the hot springs, but for lunch. Unless you want hot spring action now! In which case, stop, enjoy.
Then it's back on the Kootenay Highway towards Radium Hot Springs. This is where you should definitely stop off to enjoy naturally heated and mineral-enriched water. Soak for a while, then head-on. We mean, if you feel like staying here a few nights and feeling the benefits of the hot springs, go for it.
Otherwise, wind your way through the mountains. Stop off (for sure) at the Kootenay Valley Viewpoint. The views are spectacular.
Basically, until you hit Route 1 at Castle Junction, you'll be driving through mountains. From there, it's home free towards Calgary.
Best Stops: Fairmont Hot Springs; Windermere Lake; Radium Hot Springs; Kootenay Valley Viewpoint.
Where to Eat: Lunch at From Scratch, a relaxed little bistro in Fairmont Hot Springs; eat at the incredibly cool (and extremely good) Model Milk in Calgary; Mill Street Brew Pub, also in Calgary, is good for food.
Where to Stay: Book yourself a room at Calgary Westways Guest House ($); or stay in relative luxury at the Best Western Plus Suites Downtown ($$).
Driving in Vancouver and Calgary
Driving between Vancouver and Calgary is pretty spectacular, to say the least.
If you're not used to driving on the right-hand side of the road, it could seem pretty scary, but generally – even though you'll be driving through mountains and valleys – it's not hugely challenging. The highways are well maintained, for one thing. While snow can be an issue, simply checking the weather and planning accordingly will solve your problems. There's basically nothing to worry about.
But why worry? You haven't even got a rental car sorted yet!
Renting a Vehicle in Vancouver and Calgary
Renting a vehicle is a breeze in both Vancouver and Calgary. They're both big cities and, obviously, come with all the franchises and chains that a big city can offer. Rental companies are everywhere. There's a Hertz in Downtown Vancouver, near Central Pacific Station, and at the airport, for example.
You'll also find an Avis, Enterprise, and others. Calgary is much the same, with rental companies ranging from Hertz, Avis, and Enterprise, to Dollar, Thrifty, and Alamo. There's a ton, basically.
Generally, renting a car is a fairly affordable way to travel around Canada. It's a huge country, and those distances can really add up if you use public transport. Even an RV rental could be a great option – doubling up as accommodation, they're pretty affordable.
Like everywhere, though, there are basic additional charges to consider…
Age Surcharge: In Alberta/BC, drivers must be over 21. If you're under 25, there's an extra charge of around CA$25-30 per day.
Bond/Deposit: It very much depends on the location of the rental company, which company it is, and what vehicle you're renting. It's a case-by-case basis.
Additional Drivers Charge: You'll have to be over 25 to be an "additional driver," and it will cost you around $10 extra per day (free in some cases if the additional driver is your spouse).
It could seem like a lot to think about, of course, so you could actually bypass all these add-ons and just get insurance before you go (we'd recommend RentalCover.com). Rental very much in hand, it's time to check out the rules of the road…

Don't have a car? Well, we're going to have to sort that out! Use rentalcars.com to find the best deals on the web and save heaps of cash!
Road Rules in Canada
First things first, drive on the right. Yes, it's in the British Commonwealth, but they drive on the right in Canada. Not great news if you're from the UK, Australia, New Zealand, Thailand, Indonesia, or Japan.
It's surprisingly easy to forget that you should be driving on the right. It will feel weird at first, especially if you're not used to it. In that case, concentrate!
Basically all other standard road rules apply that you can think of – seatbelt wearing, no drunk driving, no speeding, stopping at traffic lights. You know, all the good stuff. Read all about the rules of British Columbia if you feel like.
But for the two states you'll be driving through, Alberta (see Alberta's laws here) and British Columbia (and check B.C's road rules here), there are a few weirder rules you may not know about…
No texting at the drive-thru in Alberta. That's as illegal as texting while actually driving, apparently.
No tinted windows allowed in either Alberta or Canada – on the passenger and driver's side, anyway.
Want to coast downhill in B.C.? Too bad. You can't have your car in neutral (or with the clutch disengaged) while going downhill.
Don't "cause a vehicle to move backwards unless the movement can be made in safety." So pay attention when reversing!
If you're in the left (i.e. "fast") lane and someone wants to move over/pass, you can be fined for blocking the way.
Rules. You gotta love 'em. Well, you gotta have 'em at least. With the rules and regulations of the roads in Canada down, it's time to take a quick peek at how insurance works over here, and then we promise; it's road trip time!
Insurance in Canada
Probably one of the most boring subjects ever, we know, but insurance is still important. You never know when you're going to need it. And driving around in a country you've never driven in before sounds to us like a time you'll need insurance.
Most of the big rental companies will have some level of basic insurance built-in to the prices they offer. But there's a lot they don't offer.
Collision Damage Waiver, for example, isn't included. You'll have to purchase it at the desk when you pick your rental up for anywhere between CA$26.84 and CA$53.67.
Also not included is Roadside Assistance, which could literally be a lifesaver if you're stuck in the middle of nowhere. Rental companies offer this for something like CA$13.42 to CA$20.13. Personal Accident Insurance, also an add-on, will cost you about the same.
The verdict? Don't bother with it. Insurance at the rental desk can be a) boring b) confusing, and c) can make it easy to lose money. Get insurance before you go (yes, it's an option) and save yourself the hassle.
Now, let's talk about road trips, shall we?
ALWAYS sort out your backpacker insurance before your trip. There's plenty to choose from in that department, but a good place to start is Safety Wing.
They offer month-to-month payments, no lock-in contracts, and require absolutely no itineraries: that's the exact kind of insurance long-term travellers and digital nomads need.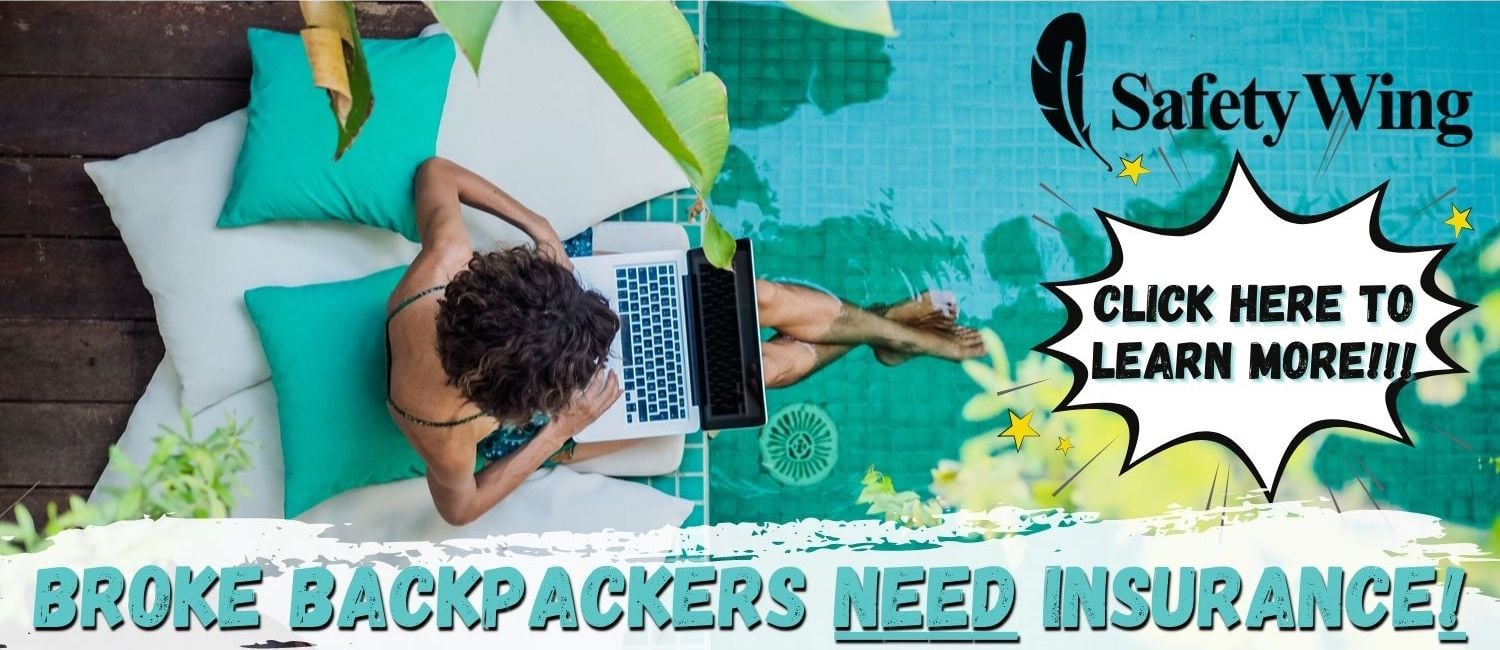 SafetyWing is cheap, easy, and admin-free: just sign up lickety-split so you can get back to it!
Click the button below to learn more about SafetyWing's setup or read our insider review for the full tasty scoop.
What To Pack for a Road Trip in Vancouver to Calgary
If you're not careful, Canada's wilderness will smack ya to next Monday. There are six road trip essentials I never go traveling without: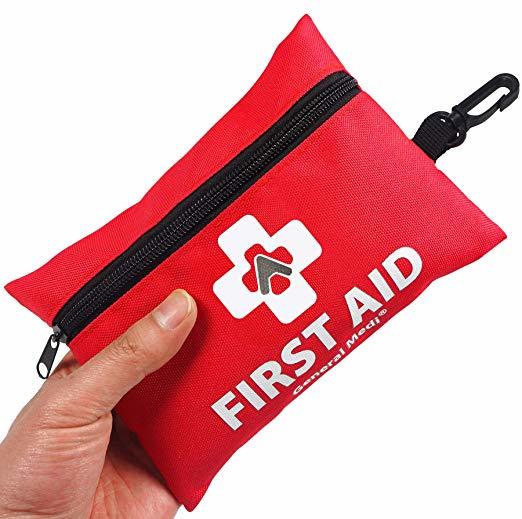 1. First Aid Kit: Even if you don't plan on doing anything extreme on your trip, like hiking, climbing, or other extreme sports, you never know what could happen. You could cut yourself while cooking, smash a finger in a car door, or burn yourself on a hot radiator. A first aid kit will be able to handle most of these minor situations.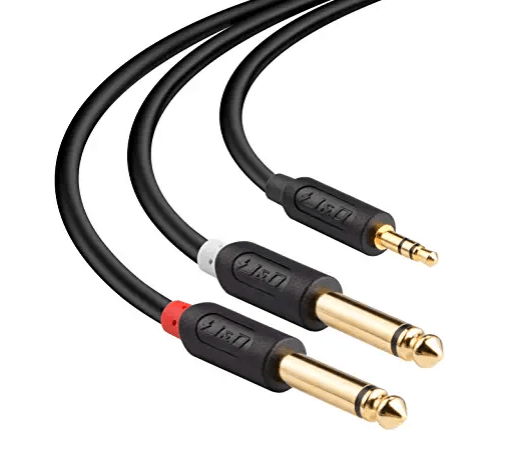 2. Aux Cord: One of the only things to do on a long car ride by yourself is to listen to music or a podcast. Since most people use their phones as an MP3 player these days, an auxillary cord is crucial to preserving your sanity. If there is no auxiliary port in your car, buy a radio transceiver or use a portable speaker.
3. Phone mount: It's very dangerous to be looking down at your phone while driving. If you need to have access to your phone, for maps and what-not, buy a mount for it. This way, you can keep your eyes on the road and your phone won't be far from your field of view.

4. Headtorch: Every backpacker should have a head torch! A decent head torch could save your life. If you want to explore caves, unlit temples, or simply find your way to the bathroom during a blackout, a headtorch is a must. Currently, I'm using the Petzl Actik Core rechargeable headlamp – an awesome piece of kit! Because it's USB chargeable I never have to buy earth polluting batteries.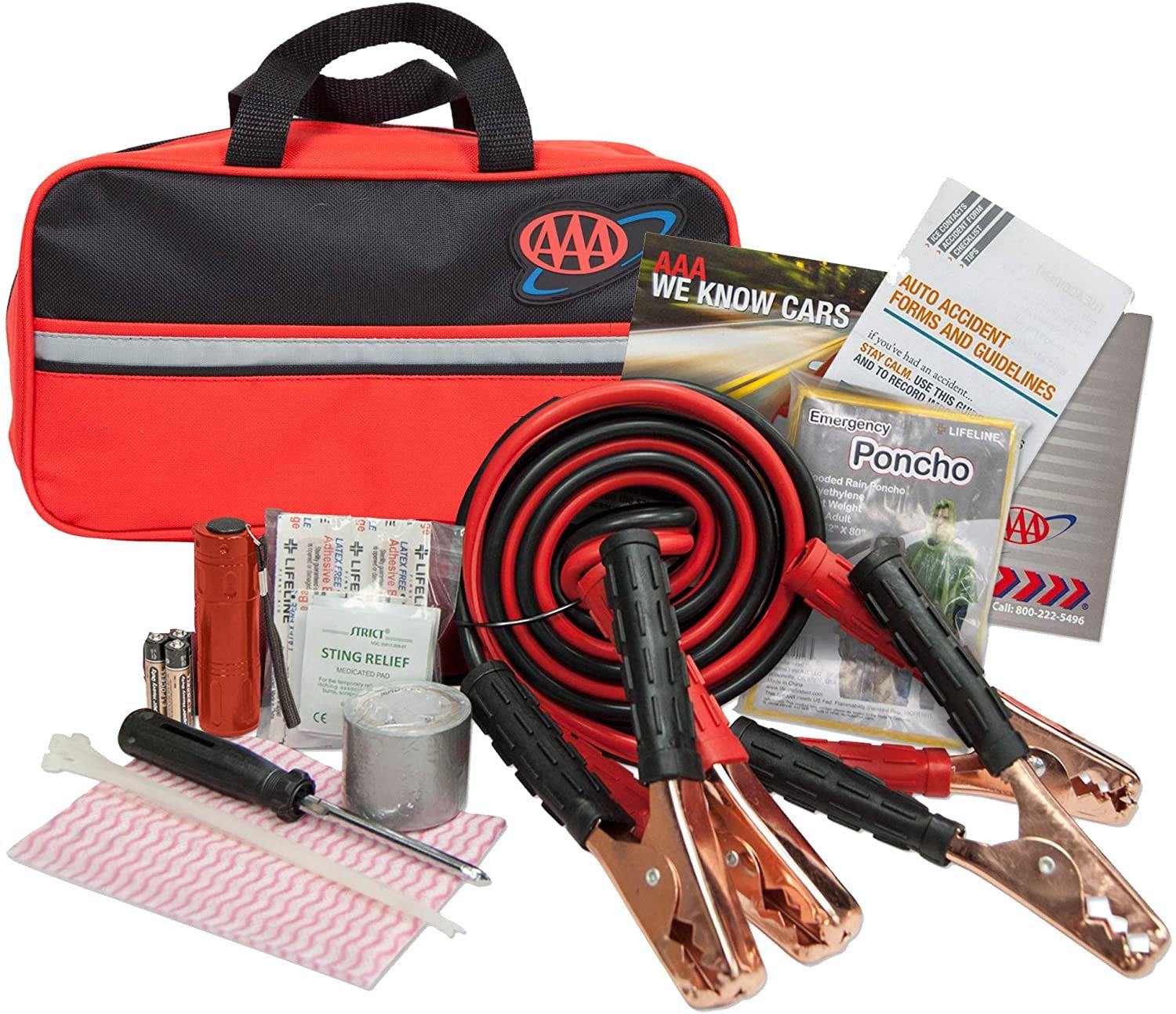 5. Roadside Emergency Kit: Just like you never know what could happen to yourself, one never knows what can happen to their car. A vehicle can mysteriously fail, break, run into a ditch; all that and then some. Most emergency kits include a pair of jumper cables, a tow rope, a set of essential tools, and ties.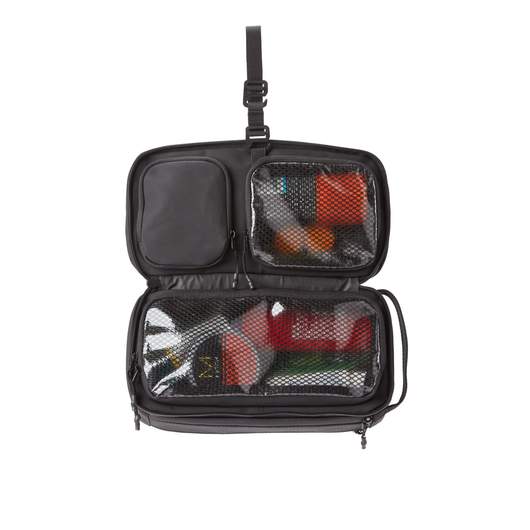 6. Toiletry Bag: I always travel with a hanging toiletry bag as it's a super-efficient way to organise your bathroom stuff. Well worth having, whether you are hanging it from a tree whilst camping, or a hook in a wall, it helps to have quick access to all your stuff.
For plenty more inspiration on what to pack, check out my full road trip packing list.
Final Thoughts on the Best Road Trips in Vancouver to Calgary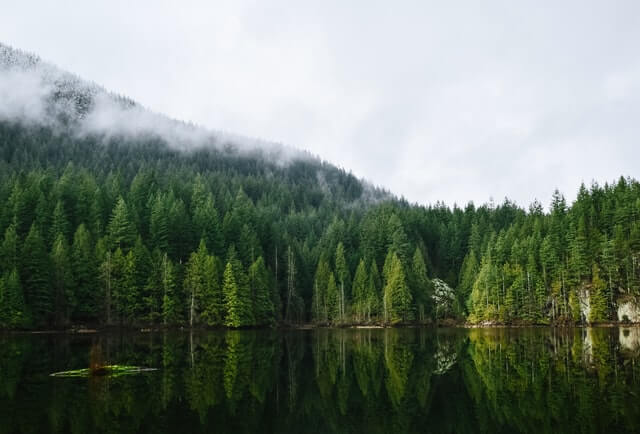 If you weren't already planning a trip to road trip in the Canadian Rockies, then you should be now.
This part of Canada is very cool. Yes, there's Banff National Park and other well-known hotspots, but road tripping between Vancouver and Calgary gives you the power to choose what route you take. You get to choose the detours and the stops to kooky towns and cities along the way. And if you get stuck at a hot spring town because it's just too damn awesome, then that's fine. It's all about freedom here!
---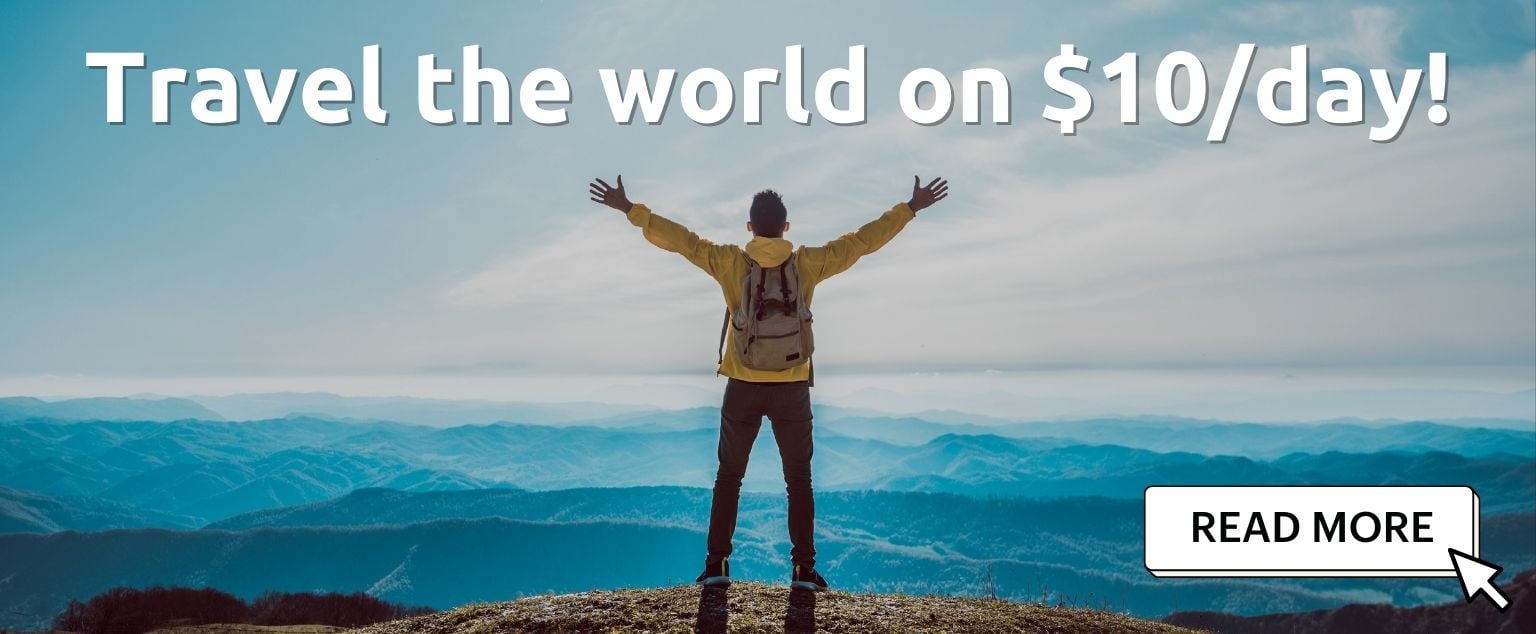 And for transparency's sake, please know that some of the links in our content are affiliate links. That means that if you book your accommodation, buy your gear, or sort your insurance through our link, we earn a small commission (at no extra cost to you). That said, we only link to the gear we trust and never recommend services we don't believe are up to scratch. Again, thank you!