Known as the Great White North, Canada is known for its maple syrup, ice hockey, breathtaking natural scenery, and diverse wildlife. As the second-largest country in the world, it offers travelers the most exciting attractions, quiet nature retreats, and hip urban areas with varied dining and entertainment options.
With its sheer size and a huge number of accommodation options, it can be overwhelming to search for amazing places to stay. Furthermore, if you're traveling to Canada, you're gonna need to allocate a number of weeks to see it all, which can be exhausting when staying in hotels all the time.
That's why I always recommend staying in an Airbnb in Canada, so you can unpack your suitcase for a while, do some laundry, cook a good meal and feel more at home.
Some of the major cities such as Toronto, Montreal, Quebec, and Calgary have the most rental options when it comes to Airbnbs, but you can never disregard off-the-beaten treasures in smaller and quieter towns which are perfect for those who want to disconnect from the metropolis.
Regardless of whether you have money to burn or are pinching pennies on your trip, there's a plethora of Canada Airbnbs to cater to your needs. So, if you're not sure where to start, take a look at these top Airbnbs in Canada.
Quick Answer: These are the Top 4 Airbnbs in Canada
OVERALL BEST VALUE AIRBNB IN CANADA
OVERALL BEST VALUE AIRBNB IN CANADA
Condo in Calgary's trendy East Village
> $
> Guests: 4
> Magnificent river view
> Within walking distance to attractions
BEST BUDGET AIRBNB IN MONTREAL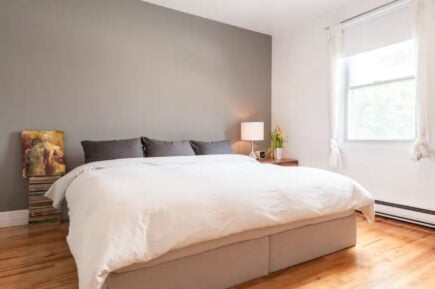 BEST BUDGET AIRBNB IN MONTREAL
Private room located downtown close to subway station
> $
> Guests: 2
> Near transit systems
> Plenty of green spaces nearby
BEST AIRBNB FOR COUPLES IN CANADA
BEST AIRBNB FOR COUPLES IN CANADA
Cabin in Jordan River with fireplace and deck
> $$$
> Guests: 2
> Wooden deck
> Hot tub
OVER-THE-TOP LUXURY AIRBNB IN CANADA
OVER-THE-TOP LUXURY AIRBNB IN CANADA
20th-century historic villa in North Toronto with thermostatic indoor pool

Unlock Our GREATEST Travel Secrets!
Sign up for our newsletter and get the best travel tips delivered right to your inbox.
What to Expect from Airbnbs in Canada
Canada is a vast country with a diverse landscape and a ton of unique experiences for tourists to enjoy. However, to really enjoy them, you need to find the perfect place to stay. Finding the right place can be tricky, especially if you plan to make a Canada road trip through some national parks, so it's a good idea to know exactly what to expect when visiting the country.
A good tip to keep in mind when deciding on where to stay in Canada is that in some of the major cities it is better to find a place in the downtown area near transport systems, especially if you don't have a car. This way you can save money, as well as time because you'll be able to easily walk to places of interest.
There are many types of accommodation available to rent on Airbnb in Canada, such as private rooms, condo units, and apartments, which are some of the most common Canadian Airbnbs in major cities. However, if you venture farther out, you'll find truly unique stays such as campers, yurts, and cabins.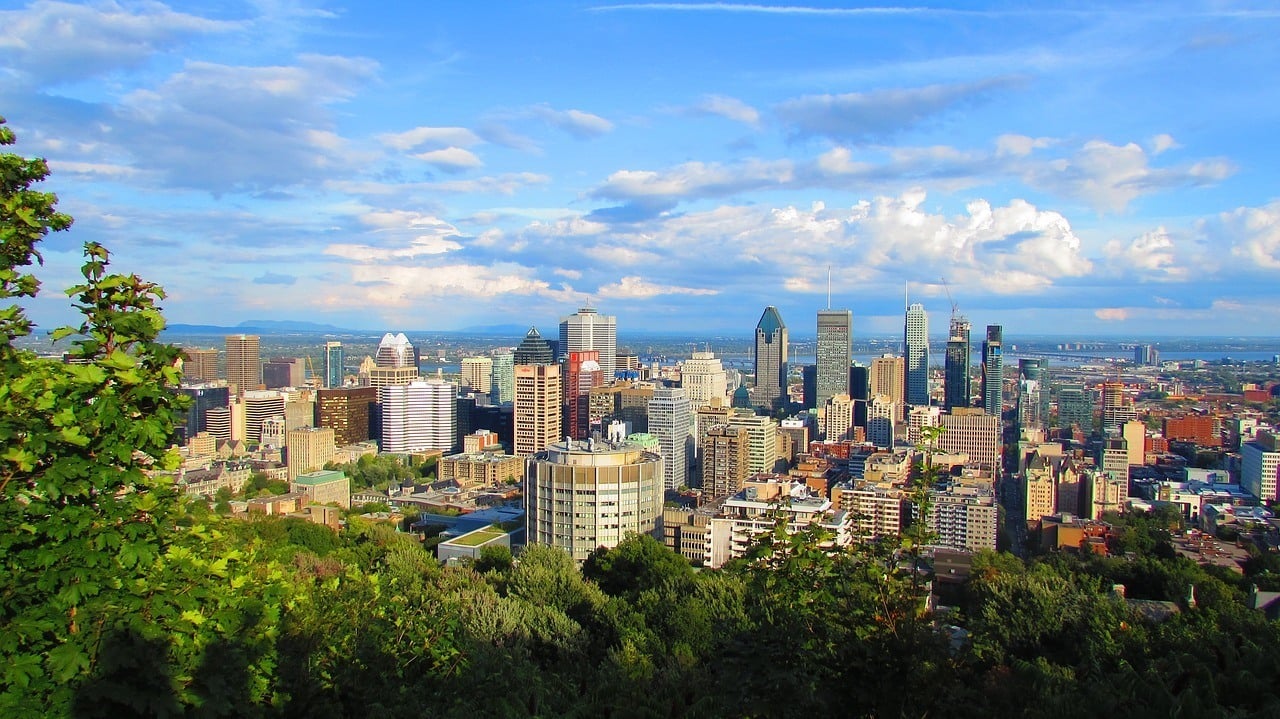 Private rooms
Whether you are looking for something that's right smack in the middle of the city or quieter and peaceful stays in suburban areas, private rooms are pretty much everywhere. Booking a private room is an excellent option for solo travelers or couples on a budget.
Some private rooms come with private bathrooms but others may require you to share them with other guests. You'll also usually have shared access to other common spaces such as kitchens and living rooms. Just make sure to check the description to avoid unpleasant surprises.
Most private rooms provide guests access to washing machines, dryers, and other amenities, but the best thing about them is they allow you to stay with a local who can give you insider tips on your destination. You may also have other guests staying with you in a shared apartment, so you no longer have to stay in a hostel in Canada to meet other like-minded travelers.
Condominiums and apartments
Condo units and apartments are pretty much everywhere in the country and are the perfect choices for business travelers, those who would like more privacy, those who travel in a group or with children, and those who would just like to have the entire place to themselves – BUT, without breaking the bank.
As a general rule of thumb, apartments and condos are cheaper than houses and cabins, so if you're backpacking Canada and looking for somewhere to yourself for a while, you might find a good deal with an apartment.
These properties give you the best value for money, especially if you're traveling as a group. Since most condos and apartments are in tall buildings, you might just get amazing views as a bonus. Located close to city centers, they make the perfect base to explore the surrounding attractions.
Check the facilities to make sure the property has everything you need and don't be afraid to reach out to your hosts, should you need some clarifications or some help navigating the area.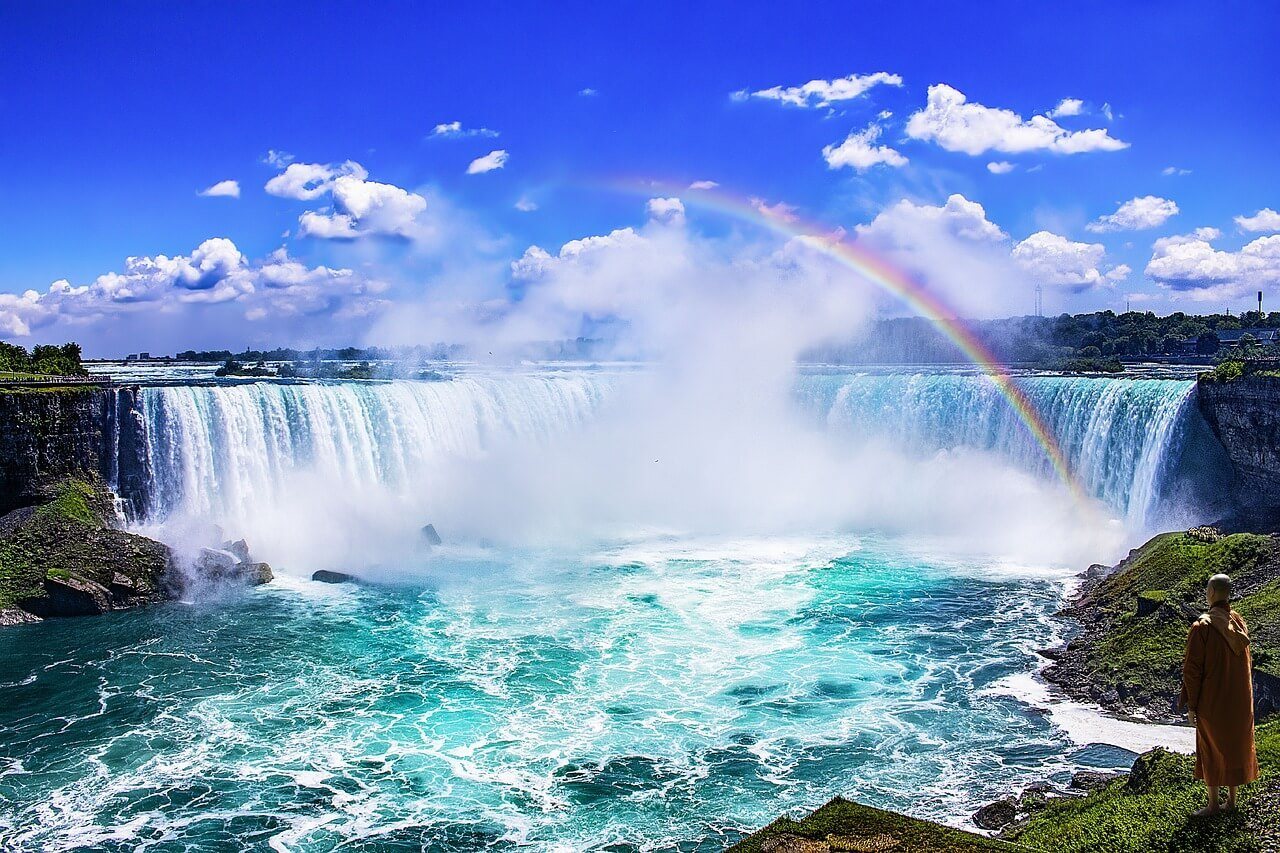 Cabins
Located mostly in off-the-beaten-track locations or tucked away in the mountains, cabins in Canada are perfect for those who would like to get away from the city and just spend time with nature.
Ideal for couples who just want to lavish their attention on each other – there are many off-grid cabins that allow you to switch off from the outside world and enjoy each other's company. Likewise, cabins are also excellent for groups who want to go on an adventure as they are often located near some of the best hikes in Canada.
Generally, they are more expensive than urban dwellings, and luxurious cabins come with several amenities that you won't find in a typical apartment, such as hot tubs, games rooms and fire pits. Even if you're far away from the city, you'll still get to enjoy all the modern conveniences such as fast Wi-Fi and a hot tub.
Why Stay in an Airbnb
Affordability: Price-conscious folks can easily find affordable but unique places on the Airbnb platform. Some are cheaper than hotels but still offer guests similar amenities. How great is that?
Locations: Having an Airbnb has become a pretty common side hustle for many people, so you can bet that most Airbnbs are in prime locations, as they are always competiting for your business. Looking for a city center apartment? no problem. Want to be near the best skiing in Canada? You got it! Airbnb properties have the best locations in the country.
Unique Properties: Hotel rooms are pretty much the same so why not say goodbye to boring and mix it up a little with truly unique and unforgettable stays with Airbnbs in Canada?
Airbnb Experiences: If you want to make your stay more authentic, you should book intimate, personal tours conducted by locals with valuable insights about your destination. We have included a few Airbnb Experiences in Canada that you should not miss.
Privacy: The Airbnb platform gives you a diverse choice of private accommodations. Use the filter so you can find the right one for your needs.
Safety: While Canada is a safe country on the whole, Airbnb have a rigorous vetting process of their hosts, so you know that the person you're renting from isn't some dodgy scoundrel.
Staying Long-Term: If you plan on staying in your destination for a few days, you'll be happy to know that most Airbnb hosts are more than willing to provide guests discounts and that means more savings for you!
The Top Airbnbs in Canada
Now you know what to expect from Airbnbs in Canada, it's time to explore the Canadian outdoors and witness some of the most majestic sights! So here are the best 15 Airbnbs in Canada that will allow you to do that.
4 guests
Within walking distance to attractions
This funky property offers guests unrivaled views of the Bow River from its balcony which happens to be the perfect space to enjoy a cup of joe and the floor-to-ceiling windows give you excellent views of the surrounding place.
You can save money while enjoying some of Calgary's top things to do such as Stampede Park, Scotiabank Saddledome, and Calgary Tower when you take the free LRT which is a mere 5 minutes' walk from the unit.
The kitchen is fully equipped so you can easily cook your favorite meal and there's a grill in the balcony where you can slap on your favorite steak. Plenty of dining and retail opportunities are available nearby for those who would rather eat out and shop too.
$
In proximity to attractions
2 guests
Indoor and outdoor pools
We all know how important location is when you look for accommodations and that's why you will never lose with this private bedroom.
Located near downtown Toronto, this stylish private room in a condo has an unbeatable view and is in proximity to the CN Tower, Scotiabank Arena, Eaton Center, Rogers Center, and Union Station so you're always in the thick of the action. The top Toronto attractions are never far away!
Treat yourself to some relaxation after a day out and about in the condo's sauna, pool, or hot tub. The BBQ and outdoor lounge are available if you fancy having some meat on the grill and the shared kitchen with cooking basics is open for guests to use as a bonus, you shouldn't worry if you have a limited budget, this room is spacious and comfortable enough for two people to share.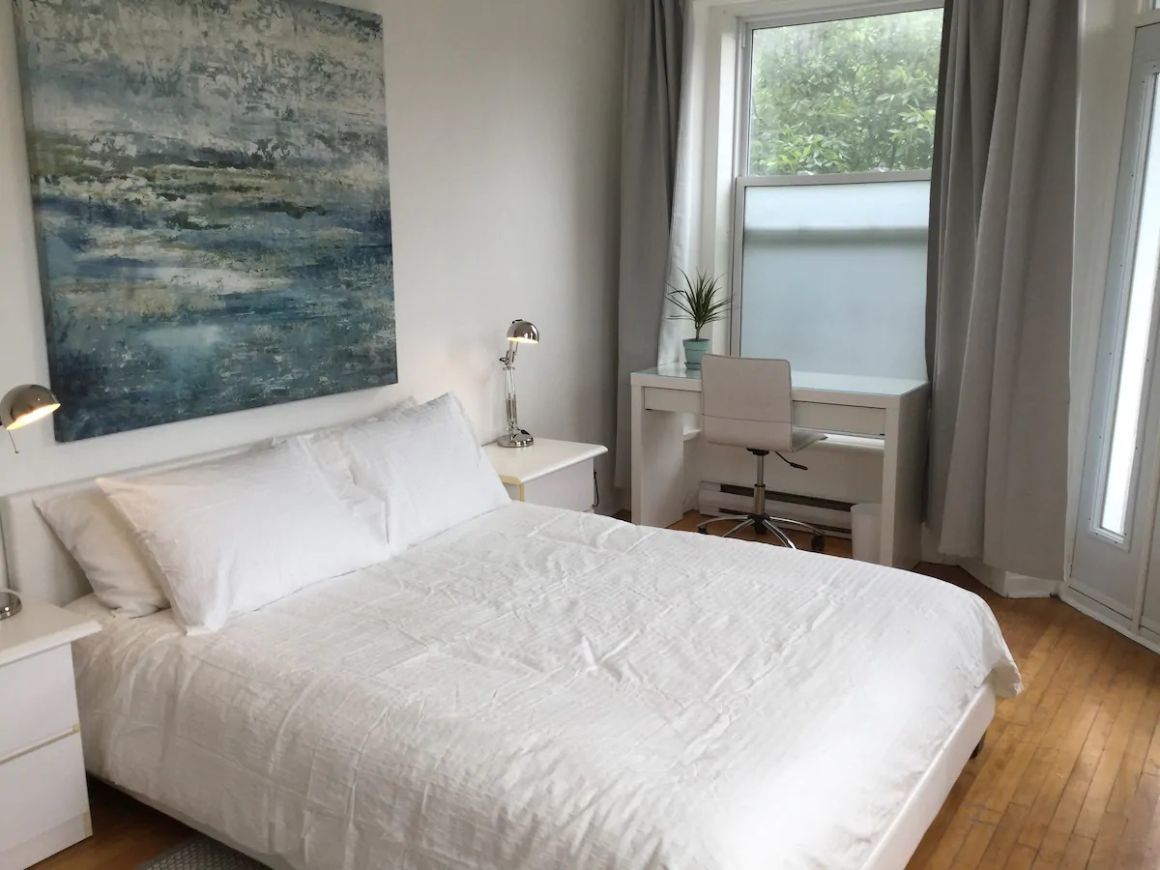 2 guests
Free street parking
With a resto-bar located on the first floor of the building, you don't have to look far and wide if you want some drinks after a long day hard at work in the room's dedicated workspace.
The fully renovated kitchen is available for guests who want to do some light cooking. However, be mindful that the kitchen and the bathroom are shared with other guests.
Close to two metro stations and bus stops, getting around is easy and quick. The property is your best choice if you want to experience one of the most beautiful suburbs of the city as it's only a few steps away from the best places to visit in Montreal and less than 10 minutes' walk from some of the best restaurants.
Guests should keep in mind that there is a bit of background noise at nighttime, especially on weekends due to the room being directly above the bar downstairs.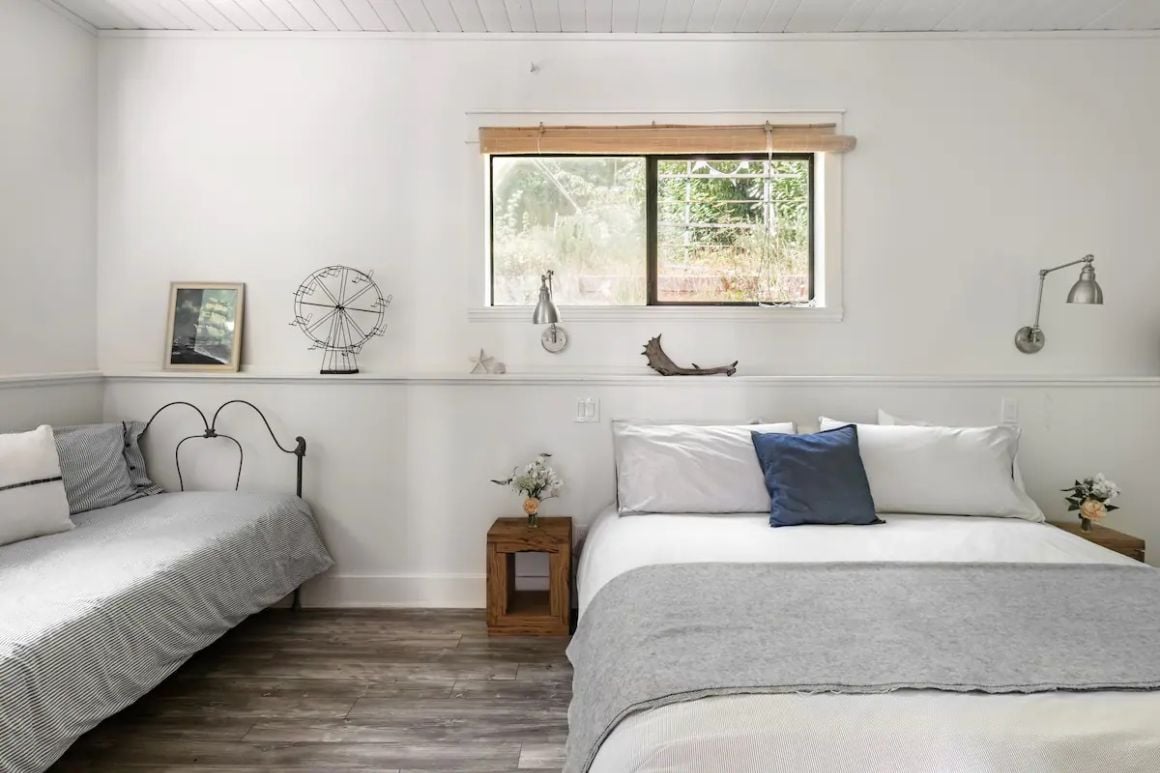 $
Quiet and peaceful getaway
2 guests
Breakfast included
This charming home is the perfect oasis if you want to get away from the city for two nights or so. Located in Vancouver's Sunshine Coast, the beautiful cottage is surrounded by nature and is only walking distance from the ocean.
There are restaurants, coffee shops, as well as a yoga retreat center nearby for those who would like to practice their asanas and downward-facing dogs.
Situated perfectly between Sechelt and Gibsons, the cozy cottage is ideal for exploring and you can go hiking and biking after enjoying the healthy and yummy breakfast provisions.
If you're into animals, you will love the friendly chickens and dogs on the property. Aside from the outdoor spaces, many shops abound in the Robert's Creek area too.
Is This the Best Backpack EVER???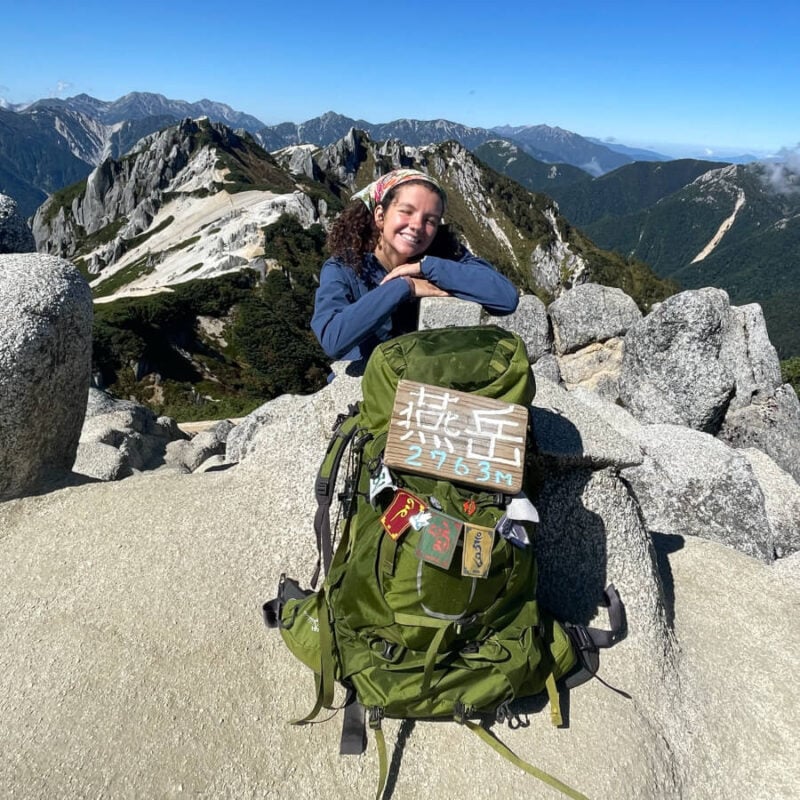 Best Airbnb in Canada for a Group of Friends | Quiet Ottowa Home
This property is perfect for a family getaway or a friends' trip. Just 20 minutes away from the airport, with a gorgeous hot tub that's ideal for winter temperatures, it has everything all you will ever need to enjoy your Ottawa getaway. Families with tiny tots will appreciate the various play structures and parks in the nearby area.
Groceries, restaurants, shops, and movie theatres are in proximity to the property with a bus stop close by so you need not worry about getting around even if you don't have a vehicle.
Guests who would rather stay in can always use the home theatre system and entertainment room and the fully-equipped kitchen is also ideal for preparing your favorite meals to reduce the expenses that come with eating out.
2 guests
Plenty of green spaces nearby
With its excellent location and proximity to modern transport systems, getting from the property to various points of interest in the city is quick and easy.
Close to the heart of Montreal, you are within arm's reach of the hottest bars if you're looking for a nightcap. If you have had your fill of the city, you can always go for nice long walks and have a picnic in the various green spaces nearby.
Perfect for couples who are trying to save money when traveling but not willing to sacrifice comfort, this cozy abode comes with a shared pool, garden, and a small Jacuzzi. You need not worry if you're driving because the premises has parking spaces.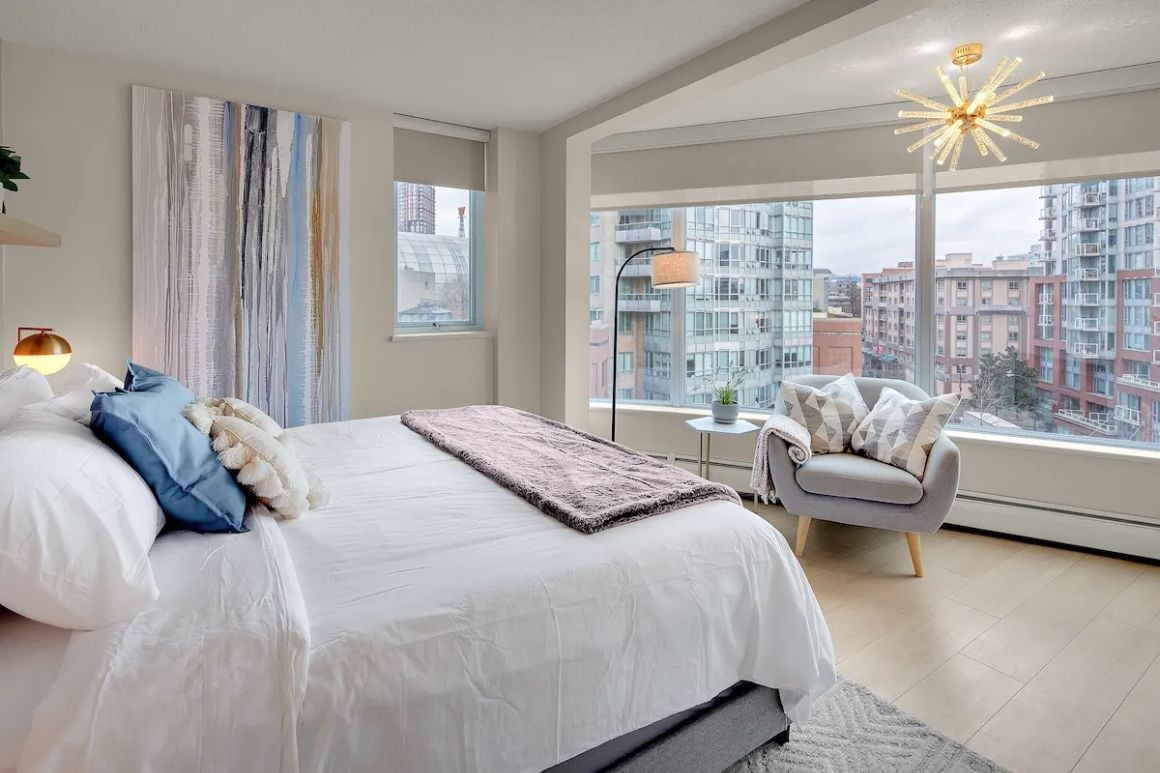 4 guests
Olympic-sized swimming pool
This stylish and comfortable pet-friendly Airbnb gives you a hotel and resort feel. Centrally located, it is an excellent base for exploring local attractions and beaches.
You can come home and relax in front of the fireplace and have a sound sleep on the king-size bed, but of course, you need to enjoy the other amenities such as the Olympic-sized swimming pool, well-equipped gym, and sauna.
Located nearby are supermarkets, pharmacies, and a Costco. The Skytrain station is only a mere three minutes from the apartment and it easily connects you to the airport as well as virtually anywhere else, so you'll save money because you don't have to take Uber or a taxi.
A few notable places of interest near the apartment are Rogers Arena, Vancouver Convention Centre, BC Place, and the Queen Elizabeth Theatre and Vancouver Playhouse.
This charming cabin is surrounded by nature and comes with a fireplace where you and your partner can snuggle with each other after a long day enjoying the outdoors.
Another favorite of couples is the hot tubs, one upstairs and a wood-fired cedar hot tub on the deck. Within proximity to China Beach Campground and Jordan River Regional Park, guests can enjoy a day at the beach or indulge in trails and hikes. Just make sure to pack enough sunscreen!
The floor-to-ceiling windows give you excellent views of the surrounding areas and the kitchen is fully stocked and has everything you need should you choose to prepare your meals. Guests should keep in mind that no public transportation is available going to Jordan River, so you'll have to drive but you need not worry about parking as it's free on the premises.
2 guests
Near train and bus stations
Perfectly located in the heart of Old Quebec, guests can find themselves in the Old Port and trendy Nuovo St-Roch within a few minutes' walk. The property is within walking distance of the train and bus stations so you can easily get around too and parking is available for those who are driving.
Meals can be prepared in the loft's kitchen but if you don't feel like laboring in the kitchen, you can always get your fill from the restaurants, bakeries, brasseries, and coffee shops nearby. Groceries, pharmacies, and banks are within a stone's throw away so you have everything you need.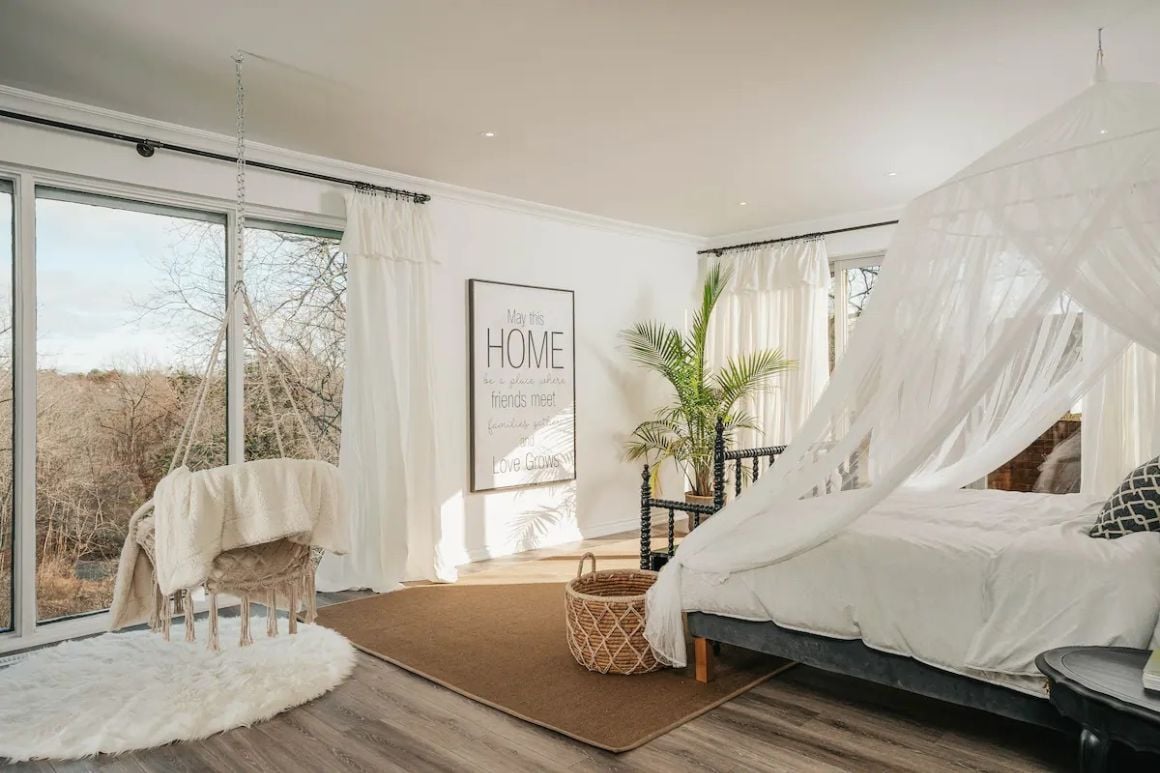 10 guests
8-foot pool table
The epitome of opulence, this stunning villa in North Toronto has all you will ever need for a luxurious vacation and you need not leave the city to feel like you're not in the city. The first floor has an 8-foot pool table and the basement comes with a home theater.
The thermostatic indoor swimming pool has a huge hall of windows where you can get perfect views of the surrounding areas while going for a swim.
The yoga-cum-dance-room in the basement is perfect if you want to do some stretching with friends and the outdoor patio is outfitted with a charcoal BBQ grill which is perfect for summer plus you can enjoy your meals on the patio.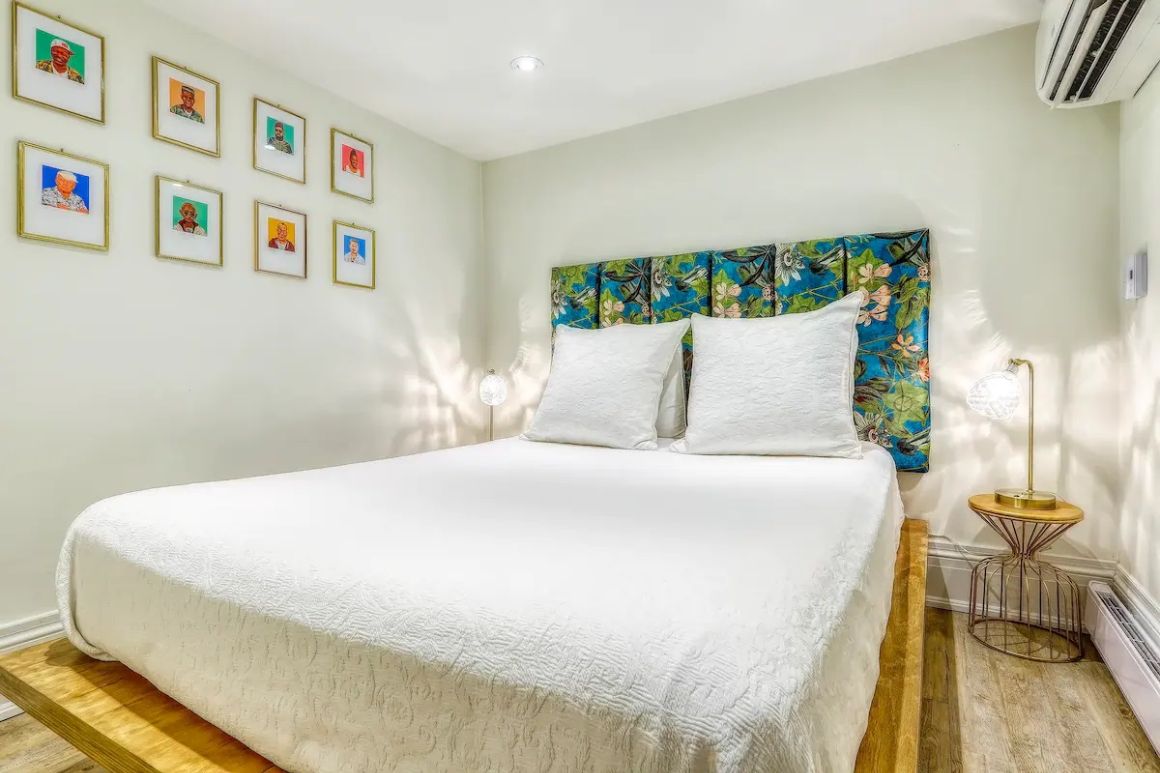 2 guests
Lots of public transport nearby
Don't want to spend so much money? This property is perfect as it's conveniently located near public transportation so you can cut back on Uber or taxi costs and the central business district is an easy commute away.
Guests can purchase fresh produce from Kensington Market should they wish to prepare meals in the well-equipped kitchen or dine in one of the nearby restaurants. The cozy home is within walking distance of shops for those who want some retail therapy and there's plenty of entertainment nearby too.
Best Airbnb for Honeymooners in Canada | Condo in Montreal
2 guests
Nearby entertainment district
For those who would like to stay in Montreal while honeymooning, this gorgeous property is the best choice. Located nearby Montreal's entertainment district, you are just a few steps away from the best places for drinks and meals plus cultural attractions are abundant nearby such as L'Astral and the SBC Gallery of Contemporary Art.
The closest metro station is only three minutes away on foot and you can rent a bike if you'd like to explore the surrounding areas. You will appreciate the city skyline views and be able to use the facilities of the nearby hotel at the same time.
4 guests
Private backyard with seating
The perfect place for couples of a group of friends who are vacationing in Canada and looking for a place to stay in Toronto for a short time and wants to be near the most happening places, this remodeled home is only a short walk away from the popular and trendy Distillery District where you can find a plethora of bars, cafes, and restaurants where you can dine and drink.
The private backyard has plenty of outdoor seating and a grill where you and your friends can prepare some BBQ and relax and the full kitchen has everything you need if you want to prepare your meals and save a bit of money.
Guests: 2
Close to the beach
This charming hand-crafted cottage happens to also be one of the most wish-listed and best Airbnbs in Canada. Surrounded by farms and a vineyard, it is the perfect getaway from the city and it has no shortage of Instagram-worthy spots in the interiors of this cozy home, from the cantilevered slab stairs to the loft bedroom.
Staying here feels like a fairytale but with all modern conveniences such as a full bathroom and a kitchenette. Just 20 minutes away from this rural escape is a family grocery and deli which offers local organic produce.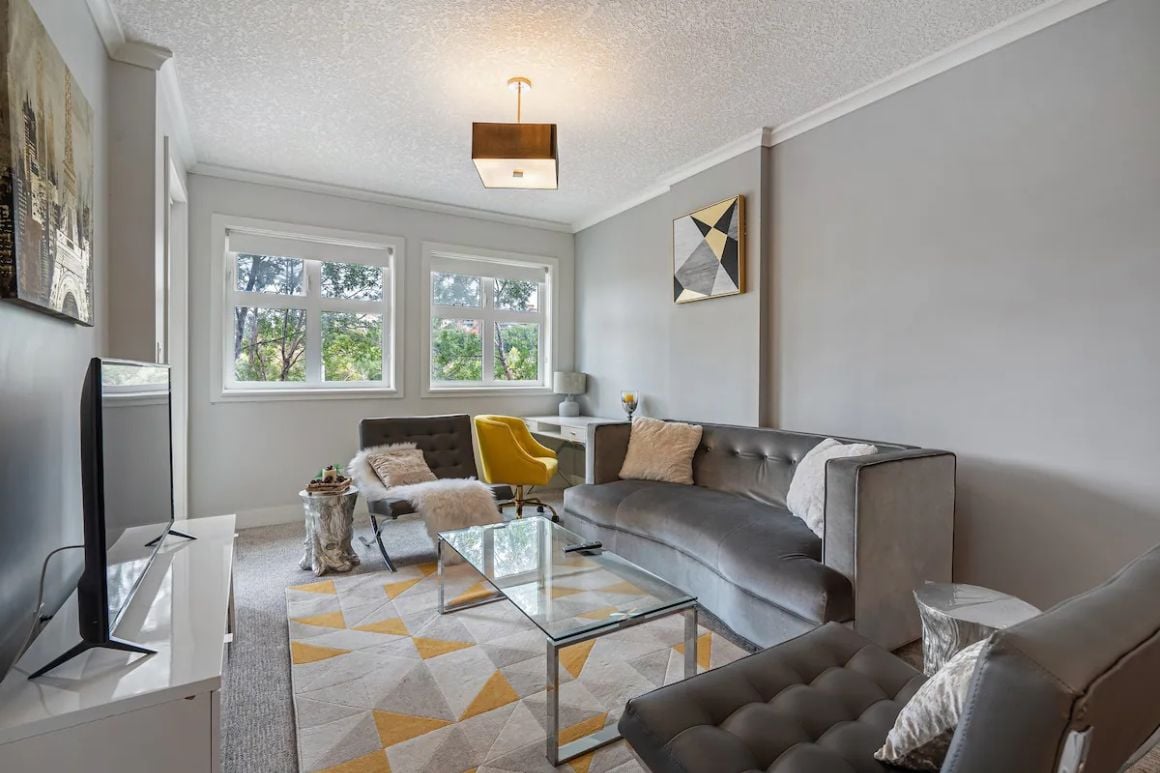 2 guests
Close to places of interests
If you're looking for a place to stay in Calgary, look no further than this Airbnb. This tastefully furnished condo unit has unbeatable views of the Bow River which guests can appreciate from the little balcony while enjoying a cup of coffee.
The dedicated workspace and fast Wi-Fi will ensure you are comfortable while doing your work. Head to the nearby restaurants and pubs at the end of the day to reward yourself for a job well done.
Because everything is walkable, you can save money on transportation. Chinatown and the Government of Canada building are just a few minutes' walk away from the property too.

Our GREATEST Travel Secrets…
Pop your email here & get the original Broke Backpacker Bible for FREE.
Top 5 Airbnb Experiences in Canada
You can easily make your Canadian escapade more memorable by taking advantage of the Airbnb Experience. Haven't heard of it yet? Now is the best time to try it and book truly unique activities run by locals.
Take a chance on these fun, small and intimate tours where you can get insights and insider tips. The best thing about Airbnb Experience is that they can be booked through the same platform where you book your accommodations. Quick and hassle-free, right?
Manage everything from your Airbnb app and stop worrying about how you can make your stay in Canada truly unforgettable.
Check these top 5 Airbnb Experiences in Canada and book one that suits you.
World-famous for their texture, shape, and of course, taste, Montreal bagels are a must whenever you are in the city. What better way to make your visit more unforgettable than by learning how to make their most popular food?
Taught by an experienced and passionate baker, this highly-rated experience will teach you bread-making techniques so you can be a confident bagel maker in just a short time using a highly-detailed recipe, regardless if you are a beginner or a hobbyist baker.
One of the top-rated events in Quebec, this amazing experience takes you through the Lac-Beauport Park in the mountains of Quebec. Perfect for all kinds of travelers who would like to feel what it's like to go on a dog sled ride, you will interact with well-trained and well-behaved dogs under the supervision of an experienced guide.
Aside from the sled ride, you have the opportunity to control your sled and learn to form teams with sled dogs. The icing on the cake is a visit to the Husky puppy village where you can pet the little fellows. Hot drinks are served for free in the reception hall too.
This small-group walking tour of Toronto is perfect for first-timers who want to learn about the city's history and future. This takes guests through the famous landmarks of the city such as The Entertainment District, Brookfield Place, and Harbourfront.
The tour ends at what is considered one of the best food markets in the world, St. Lawrence Market, perfect for filling your tummy after walking a considerable distance. This walking tour is also perfect for those who would like to hone their photography skills. Make sure you wear comfy walking shoes and clothes appropriate for the weather.
$283/person
Up to 5.5 hours
Ideal for those who have money to spare and those who want to see Niagara Falls from a different perspective, this tour starts with visiting a few cave-like tunnels for a behind-the-scenes look at Niagara Falls and continues with a trip aboard the Hornblower Niagara Cruise.
Guests will then have an adrenaline rush as they are taken on a thrilling helicopter ride that lasts for 12 minutes and provides some of the most amazing views of the falls from high above. Another unforgettable if you think that's everything, you will be happy to know that after all the adventure and fun, you will enjoy a sumptuous meal at the famous Summit Suite Buffet more than 500 feet above the falls.
Guests of this tour will be picked up from their accommodations and brought to the viewing site about 25 minutes to the north of Whitehorse City. You will be warm and comfortable in a rustic cabin, and a free flow of hot drinks and snacks is available for guests to feast on so you need not worry about going hungry while waiting for the Northern Lights to reveal its beauty.
You can also BBQ your own meat and marshmallows if you want to. Bring your camera so you can immortalize the moment but don't worry if you don't have one because the photos of you with aurora in the background are included in the tour price.
Don't Forget Your Canada Travel Insurance
ALWAYS sort out your backpacker insurance before your trip. There's plenty to choose from in that department, but a good place to start is Safety Wing.
They offer month-to-month payments, no lock-in contracts, and require absolutely no itineraries: that's the exact kind of insurance long-term travellers and digital nomads need.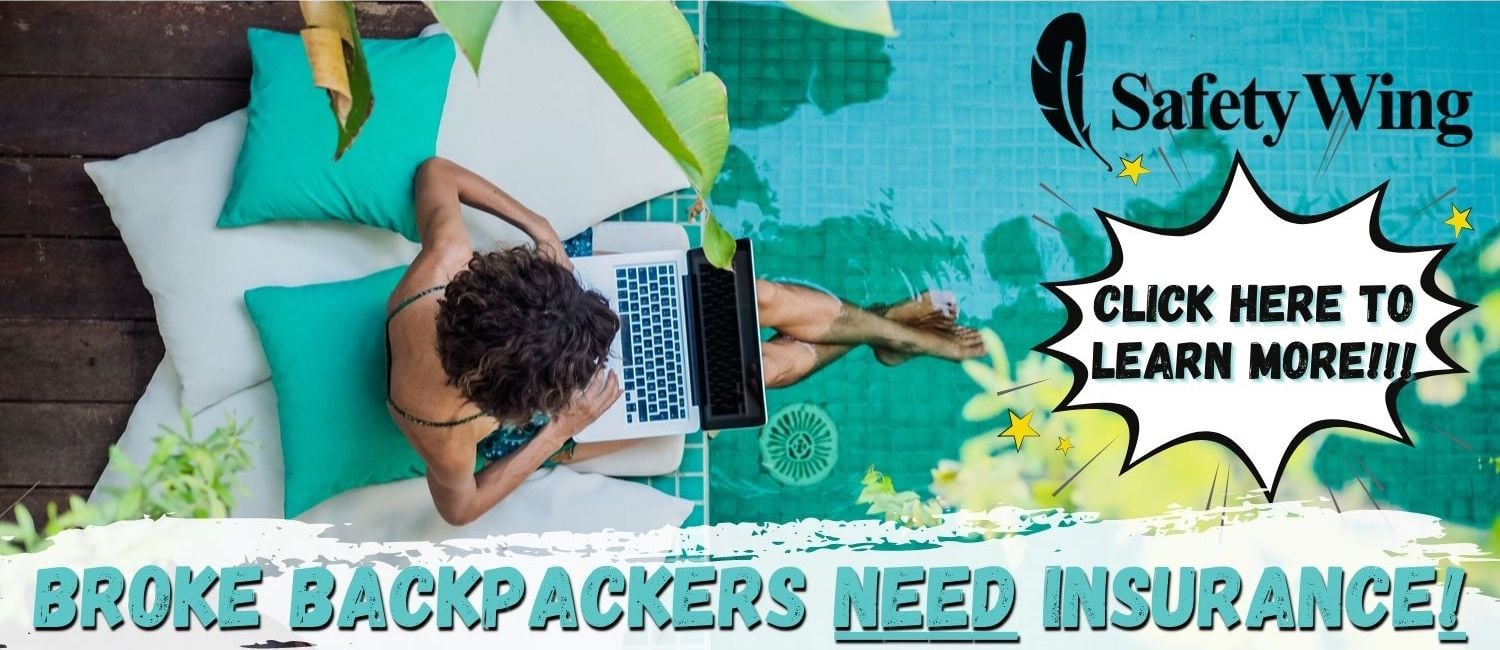 SafetyWing is cheap, easy, and admin-free: just sign up lickety-split so you can get back to it!
Click the button below to learn more about SafetyWing's setup or read our insider review for the full tasty scoop.
Final Thoughts on Airbnbs in Canada
There you have it, folks, some of the best Airbnbs in Canada and some of the most thrilling and amazing Airbnb Experiences. Regardless of whether you are traveling alone, working while traveling, or visiting Canada with friends or family, there is always something suitable for your needs.
With the endless choices, you might find it difficult to decide which one to choose. If that's the case, just go for the overall best Airbnb in Canada – the condo in Calgary's happening East Village. You get the most bang for your buck and it's the ideal location for exploring the city.
Wherever you choose to go in Canada, I hope you have an unforgettable stay in the country. For peace of mind, get yourself travel insurance from World Nomads. Trust me, you'll have a better time traveling out of the country with it.
---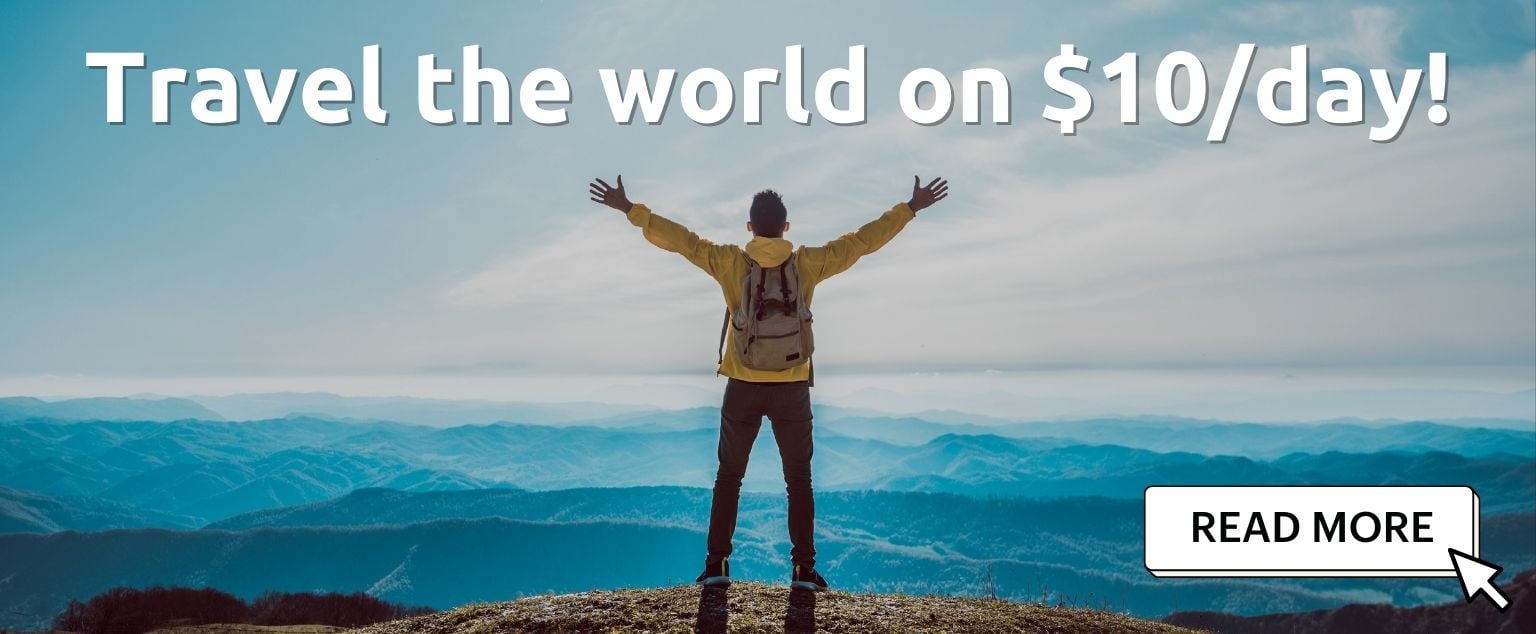 And for transparency's sake, please know that some of the links in our content are affiliate links. That means that if you book your accommodation, buy your gear, or sort your insurance through our link, we earn a small commission (at no extra cost to you). That said, we only link to the gear we trust and never recommend services we don't believe are up to scratch. Again, thank you!