Montreal is undoubtedly the cultural beating heart of Canada. It's overflowing with lush green parks, historic basilicas, and creative art galleries that you can't find anywhere else in North America. Not to mention that it boasts some of the most diverse (and delicious) restaurants around!
And while many cities in Quebec can't decide between being proudly Canadian or culturally French, Montreal manages to pull them both off seamlessly. You can be walking down a European-style cobblestone alley and turn the corner to see towering skyscrapers and metropolitan high rises.
If you want to make the most of your time in Quebec's largest city, check out our curated list of best things to see in Montreal. You'll be amazed at all the fascinating attractions there are waiting for you!
Your accommodation in Montreal also needs to be THE BEST! It can be hard to sift all the great options that exist in this stunning city so we've made it easier for you. Check out the best places to stay in Montreal and get your accommodation lined up next to your favourite attractions before you go.
#1 – Mont-Royal – A beautiful and scenic place to check out in Montreal!
Why it's awesome: Start your visit to Montreal by climbing to the top of Mont Royal! There are three different peaks, but each one boasts stunning, panoramic views of the entire city and mountains over the south bank. We recommend waking up early and visiting Mont Royal before the sun rises. Not only will you beat the mass groups of tourists, but you'll also see one of the most picturesque views of Montreal. And for those who aren't so keen on trekking up a mountain, don't worry! There's a shuttle bus to the summit.
What to do there: The walk to the peaks might be just as entertaining as the view itself. There are plenty of trees and animals to see as you make your way to the top. Or, you can bring some lunch and a couple of friends for a quiet outdoor picnic. And if you come in the winter, you can slide down the side of Mont Royal by snow tube or toboggan!
#2 – Jardin Botanique
Why it's awesome: Built for the 1976 Summer Olympics, Jardin Botanique is a serene park where you can escape the hectic city life around you. Covering over 75-hectares, the sprawling park contains 30 themed gardens and ten greenhouses, each home to a variety of different plants and flowers. It's another relaxing destination for those who are interested in escaping the city. Not only is the garden one of Canada's National Historic Sites, but it's also one of the most comprehensive gardens in the world!
What to do there: The best thing to do at Jardin Botanique is to wander the grounds and explore the different gardens. You'll find Japanese and Chinese gardens, medical gardens, and even rare, toxic plants! During the spring and summer, you can also walk through the vibrant rose garden, which blooms in a rainbow of colors. Inside the greenhouses are tropical plants, orchids, bonsai trees, and bromeliads. But plants aren't the only thing to see here! If you're not squeamish, you can visit the on-site insectarium!
#3 – Notre Dame Basilica – Possibly one of the most important places to see in Montreal!
Why it's awesome: Not to be confused with the cathedral of the same name in Paris, the Notre Dame in Montreal is the city's oldest church. Built-in a towering, Neo-Gothic Style, the church is equally as intricate from the outside as it is on the inside. Shades of bright purples, vibrant reds, and shiny silver give the interior of the church a jewel-toned hue. But by far the most impressive features are the deep blue vaults of the ceiling, which are decorated with shimming gold stars.
What to do there: If you're a fan of architecture, you'll enjoy marveling at the beautiful construction of the basilica. Inside, you can see the carved pulpit, which was sculpted by Louis-Philippe Hébert in the 1800s. And, you can't miss seeing (or hearing) the 7,000-pipe organ. Admission to Notre Dame includes a 20-minute tour, but you can also upgrade to a 1-hour tour for more information, as well as access to private rooms including the balconies and the crypt.
#4 – Jean-Talon Market – A must see for foodies!
Why it's awesome: Located in Montreal's Little Italy neighborhood, the Jean-Talon Market is your go-to destination for delicious Canadian delicacies. Surprisingly, it's open all year round (even during the hard Montreal winter). Most of the 300 shop vendors come from the Montreal countryside, and sell produce, meats, and fish sourced directly from their farms. Not only can you buy directly from the source, but you can also meet the farmers and learn more about how they produce their goods.
What to do there: Shop of course! There is a wide variety of food stalls and shop vendors selling every type of tasty treat under the sun. Even if you don't plan on purchasing groceries, you can still feast your eyes on the colorful, delicious fruits and vegetables that are on display. Surrounding the markets are several restaurants and specialty shops, where you can purchase spices, cheeses, imported goods, and pastries. It's also a great place to buy cookware, as there are several kitchen stores in the area.
#5 – St. Joseph's Oratory
Why it's awesome: Located in Mont-Royal Park, Oratoire Saint-Joseph, or St. Joseph's Oratory, is a Renaissance domed basilica from the early 1920s. In fact, it's Canada's largest church, and is considered to have one of the largest dome tops in the world! Therefore, it's easy to see why the church is one of Canada's National Historic Sites. Dedicated to the patron saint of St. Joseph, the basilica is supposedly the location where he performed magical acts of healing for the citizens of Montreal.
What to do there: There are many things to look at when you enter St. Joseph's Oratory. One of the highlights is St. Joseph's tomb, which is located in the main chapel. However, the church is situated atop a hill, with exactly 283 steps leading up to the main entrance. And for many, the walk to St. Joseph's Oratory is considered a religious pilgrimage. But even if you're not of practicing faith, you can still enjoy the outstanding view from the top.
#6 – Parc Jean Drapeau – Easily one of the most fun places to check out in Montreal!
Why it's awesome: Covering both Saint Helens and Notre Dame Islands, Parc Jean Drapeau is one of the most exciting attractions in all of Montreal. Initially constructed for the Expo 67 World's Fair, Parc Jean Drapeau was transformed into the ultimate amusement area. The building itself is also a fantastic sight – a giant glass sphere contains the family-fun attractions inside. So come prepared to have an action-packed day or weekend on some of the most exhilarating views in all of Montreal!
What to do there: If you're looking for a thrilling weekend of fun in Montreal, then you'll find it at Parc Jean Drapeau. Shoot down heart-stopping rollercoasters at La Ronde theme park, race cars on a formula-1 race track, or take a dip in the Olympic rowing basin. You can also find an environmental museum, an outdoor concert venue, and even a sandy beach! Whether you're visiting with friends, your family, or even with your significant other, you're guaranteed to find something that sparks your interest here at Parc Jean Drapeau!
#7 – Musée des Beaux-Arts
Why it's awesome: Not only is the Musée des Beaux-Arts the oldest museum in Canada, but it's a sprawling collection of over 10,000 items! You'll find paintings, sculptures and even interactive installations from all over the world. Located on the Golden Square Mile stretch of Sherbrooke Street, you can't miss large 53,000 square meter building. Highlights include paintings by Rembrandt, Canaletto, El Greco, Tiepolo, and Veronese.
What to do there: With six different pavilions, you'll have a variety of exhibits to explore. At the Desmarais Pavilion, you'll find the modern and contemporary art, while the Hornstein Pavilion houses archeology and ancient art. The Bourgie Pavilion contains Quebec and Canadian-focused art and the Hornstein Pavilion for Peace has an extensive collection of international pieces. Finally, there's a 2,000 square meter sculpture garden, where you can enjoy metal, marble, and clay sculptures while getting a bit of sun! In reality, the Musée des Beaux-Arts has something for every type of taste.
#8 – Le Plateau-Mont-Royal – Cool place to see in Montreal with friends!
Why it's awesome: With vibrant, colorful houses and a laid-back, creative atmosphere, Le Plateau-Mont-Royal is a trendy neighborhood in Montreal. Simply known as The Plateau, this densely populated district is always buzzing at every hour of the day. It was once an active ethnic community, with many immigrants commuting to the nearby factories. However, it's now a quirky, hip area full of students, artists, musicians, and most obviously, hipsters. This neighborhood is primarily for anyone who wants to see and be seen.
What to do there: You can find all sorts of activities, day and night, here at The Plateau. Small boutiques, outdoor coffee shops, and gourmet restaurants line the streets. Sure, this might not be your average, run-of-the-mill tourist attraction, but it's overflowing with locals. Even the architecture here is worth noting! Historic houses are painted bright oranges and purples, with iron staircases and balconies hugging the outside. Come for the cuisine, the one-of-a-kind shops, or for the people watching.
#9 – Pointe-à-Callière Museum
Why it's awesome: Located in the historic city center of Old Montreal, the Pointe-à-Callière Museum is one of the most important museums in all of Canada. It originally opened in 1992; on Montreal's 350th birthday, and has remained an iconic landmark since. Pointe-à-Callière is an award-winning, archeological museum, and showcases significant periods of history since Montreal's development. If you're looking to dive deeper into the city's culture and history, then spend a few hours exploring the educational Pointe-à-Callière Museum!
What to do there: As soon as you step foot inside the museum, you'll be transported back in time. Each section focuses on a different time in Montreal, and you can explore the history through artifacts, photos, and interactive exhibits. Don't miss the archeological crypt, an underground area that contains the original stone trails, drainage channels, and floors from 17th-century Montreal. There are also rotating, temporary exhibits, and you can check the Pointe-à-Callière website to see what's on display during your visit.
#10 – Aire Commune
Why it's awesome: Montreal's Aire Commune is not your average workspace. By bringing together the most creative minds and influencers around Canada, Aire Commune is a cohesive coworking office and event space. Located in the trendy Mile End neighborhood, Aire Commune attracts both foreign visitors and locals alike. However, it's important to remember that it's only open during the summer month from May to September. But if you happen to be in Montreal during this time, you can't miss a visit to the unique, outdoor Aire Commune!
What to do there: Aire Commune throws a variety of daily events, including lunch and learns live entertainment, happy hours, and even yoga classes! And when you're hungry, there are several food stalls and cafes to keep your stomach happy and full. They also have a huge outdoor terrace where you can mingle with new friends or enjoy an ice, cold bottle of beer. And since they're free wifi everywhere, you might even be able to convince yourself to get some work done!
#11 – Habitat 67 – A great place to see in Montreal if you love architecture!
Why it's awesome: Habitat 67 may be one of the most bizarre apartment buildings in the world! It was initially designed by a McGill University masters student, who came up with the idea for the Expo 67 World's Fair. The building is made up of 67 concrete structures, that are stacked and placed in various combinations and heights. Come to think of it; they somewhat resemble a bunch of shoeboxes! However, Habitat 67 is actually comprised of over 150 apartment buildings. And since some of the homes come with portside views and large terraces, it's surprisingly not a bad place to call home!
What to do there: Unless you are looking for a new apartment or have a friend that lives there, you visit Habitat 67 to admire the unique architecture. Whether you're looking at the studios from the ground floor, or from across the water of Montreal Port, you'll be amazing at how this modular structure became one of the most influential and experimental buildings in all of Canada. However, you can tour Safdie (the architects) private penthouse suite. Tickets can be purchased for the private guided tour of his apartment.
#12 – Notre Dame des Neiges Cemetery
Why it's awesome: Covering over 139-hectares on Mont-Royal, the Notre Dame des Neiges Cemetery is more than just Canada's largest cemetery. It's actually full of iconic landmarks and monuments! Many of the mausoleums and graves belong to famous politicians, artists, and musicians. And as you walk through the fields, you might find that the cemetery looks familiar. That's because it was modeled after the famous Père Lachaise Cemetery in Paris.
What to do there: Like most cemeteries, there aren't too many attractions in the Notre Dame des Neiges Cemetery besides walking around. However, you'll find some of Montreal's most prominent people buried here. And besides, the mausoleums and tombstones are stunning, especially the La Pietà Mausoleum, which was modeled after Michelangelo's Pietà statue. But even as you walk through the gardens and fields, you'll find that the cemetery can be quite relaxing. And since you're right in the middle of the city, it's worth a quiet visit to contemplate the natural surroundings.
#13 – Lachine Canal National Historic Site
Why it's awesome: Nestled on the southeast bank of Montreal Island is Lachine Canal a 14.4-kilometer long canal. Pioneers from the 17th-century initially thought the route led to China, but in fact, only runs from Old Port to Lake Saint Louise. It's now a beautiful historic site, with plenty of parks, green spaces, and fresh air. Although much of the area has been converted to usable space, you can still close your eyes and imagine how the fur traders floated down the canal on their expeditions!
What to do there: There are plenty of outdoor activities to do along the shores of the Lachine Canal. Take a picnic and plop yourself in the sun for a relaxing lunch. Or, rent a bike and cycle along the side of the river on the paved bike paths. There are even cruises that will take you up and down the canal, so you can feel the wind blowing through your hair! But best of all, you can come to Lachine Canal just to escape the bustle of the city.
#14 – Chinatown – An awesome place to visit in Montreal for half a day!
Why it's awesome: Adorned with red lanterns and pagoda gates, Montreal's Chinatown is a lively, vibrant, neighborhood worth exploring. Surprisingly, it was once the home to Montreal's Jewish community, before the first Chinese immigrants moved in the late 1800s. And although many Chinese residents live in the district, Chinatown is also home to the Vietnamese population in Montreal. And since the entire area is pedestrianized, you can leisurely experience all the shops and restaurants it has to offer!
What to do there: Like most Chinatown's around the world, Montreal's is known for gastronomic cuisine, affordable souvenir shops, and quaint bakeries and cafes. It may only cover a small street, but at night, it becomes a busy area filled with locals, immigrants, and tourists. And as a designated tourist spot, the Canadian government allows the restaurants and bars to stay open late into the evening. Which means you can enjoy dim sum and bubble tea whenever you please!
#15 – Gibeau Orange Julep – Quite the quirky place in Montreal!
Why it's awesome: As you're cruising down Autoroute 15, you might notice a strange, 40-foot orb on the side of the road. No, it's not a giant orange! This bizarre spherical building is Gibeau Orange Julep, a delicious, fast food restaurant that's been a Montreal staple since 1932. And while many people visit just to snap a few photos of the bright, orange building, it's the creamy orange-sicle smoothie and crisp french fries that steal the show. You can't miss this exciting road-side attraction when driving through Montreal!
What to do there: The sheer size and shape of the giant orange building is worth visiting Gibeau Orange Julep alone. It stands three stories high, doesn't contain any windows, and radiates with a delicious, mouth-watering aroma. But once you go inside, it looks like a typical fast food joint! And trust us – the food will have you returning to this restaurant every time you're in Montreal. Indulge in chili fries, char-grilled hamburgers, and cold milkshakes.
#16 – Montreal Holocaust Museum
Why it's awesome: Founded in the 1970s, the Montreal Holocaust Museum is Canada's only Holocaust-focused museum. Since Montreal was the third-largest city for WWII survivors, it's easy to see why the city was chosen to set up a memorial museum. Many of the artifacts and have donated by the survivors (or family of survivors) themselves. Not only is the Montreal Holocaust Museum a harrowing reminder of our history, but it also aims to educate the future generations by shedding light on racism and hate.
What to do there: There are almost 13,000 artifacts related to WWII and the Holocaust, many of which have been transported directly from the Auschwitz concentration camp. You can find children's diaries, photographs, and even the ash remains of an unnamed victim. But most importantly, the museum has archived over 800 oral histories from survivors. With these recordings, you can have a deeper understanding of this once, world-altering occurrence.
#17 – Musée Eudore Dubeau – One of the more unique places to visit in Montreal!
Why it's awesome: The Musée Eudore Dubeau might be Montreal's most unique museum! With an extensive collection of human bones, anesthesia equipment, and antique tools, the Musée Eudore Dubeau is Canada's only museum of dentistry! Although it's located in the Université de Montréal's dental school, this teaching museum eventually opened to the public due to popular demand. You might not enjoy going to the dentist's office, but trust us, this museum is nothing to be frightened about!
What to do there: The museum is home to over 1,000 items, objects, and artifacts relating to dentistry. You'll find everything from terrifyingly rusty drills to early 1920 X-ray machines. And if that was spooky enough, there are even human bones on display! However, we particularly liked the recreated 1867 dental office, complete with squeaking chairs and not-so-sterile tools. But not everything in the museum is scary. In fact, it's relatively educational since it dives 300 years into Canada's dental history.
#18 – Vieux-Montréal – One of the most amazing places in Montreal!
Why it's awesome: As the beating heart of the city, Vieux-Montréal, otherwise known as Old Montreal, is the historical and cultural center of Montreal. French settlers founded it in the 16th century, and many of the buildings remain intact today! With cobblestone streets, brick buildings, and stone churches, Vieux-Montréal is full of European charm. You might not even realize you're in the middle of Canada! And since you're portside next to the water, you'll get to experience dramatic views of the surrounding area!
What to do there: There is a seemingly endless amount of activities going on at all hours of the day. Vieux-Montréal is full of cafes, restaurants, shops, businesses, and hotels, each one situated in a beautiful, antique building from the 16th and 17th-centuries (there are some great hostels here too). The neighborhood is also home to several of Montreal's most notable attractions, including the Point-a-Calliere Museum, the Notre Dame Basilica, and the Centre d'histoire de Montréal. Catering to all different types of tourists and locals, you really will find something interesting and intriguing in Vieux-Montréal!
#19 – Château Ramezay
Why it's awesome: Located on a tree-lined street in Old Montreal, the Château Ramezay Museum shows five centuries of Montreal artifacts, manuscripts, and artworks. In fact, it has over 30,000 objects to look at! The building was built in 1705 for Governor Château Ramezay, who lived in the house during his term. Even Benjamin Franklin spend a night in one of the rooms in Château Ramezay! The building was then sold to fur traders and later turned into a museum in the late 1800s. Now, it's considered the oldest private museum and first historical monument in Quebec.
What to do there: Walking through the building and tracing the footsteps of past governors will give you a deeper appreciation for Montreal's history. However, the artifacts and items in the museum also show Montreal's influence on not just Canada, but on the world. And on a beautiful day, you can step outside and stroll through the on-site landscaped gardens. It's a beautiful, serene area where you can relax in the sun!
#20 – Olympic Stadium
Why it's awesome: Nicknamed "The Big O," the Olympic Stadium is a donut-like arena that was used as the main stadium for the 1976 summer Olympics. It's the largest stadium in the entire country, seating up to 56,000 screaming fans and sports fanatics. And although the professional baseball and soccer teams once used it, it's now only used for special occasions, such as concerts and trade shows. However, it's still a unique piece of architecture that you won't want to miss when in Montreal!
What to do there: The best way to see the Olympic Stadium is to book a guided tour, where you can learn about its history and even have the chance to walk the pitch! Or to see the stadium in full swing, purchase tickets to one of the organized events. However, you can still visit the Montreal Tower, the world's largest inclined tower at 165-meters high. You'll be taken on a glass-enclosed funicular to the top of the tower, where you'll be rewarded with panoramic views of the city and stadium below.
#21 – Parc La Fontaine – A great place in Montreal to relax!
Why it's awesome: Situated in the middle of the Plateau, Parc La Fontaine is a relaxing getaway where you can kick back and enjoy the natural surrounding of Montreal. The best part about Parc La Fontaine is that you can enjoy it any time of the year. In the summer, locals are sunbathing and having picnics. During the severe winters, the park's ponds freeze and people start ice skating on the frozen lakes. We particularly enjoy Autumn, where the leaves begin to change colors, and you can stroll through the park admiring the beauty of the city.
What to do there: What you do in Parc La Fontaine will depend on what time of the year you visit. When it's warm, you can swim in the two ponds in the middle of the park. And in winter, you can ice skate on the frozen lakes. In more temperate climates, you can take advantage of the bike paths and running trails that line the perimeter of the park. In reality, Parc La Fontaine is open for whatever sparks your interest! And best of all, you can quickly reach it from most neighborhoods in Montreal!
#22 – Little Italy
Why it's awesome: Little Italy is another reason why Montreal's culture is known for being unique and diverse. Covering a few blocks and streets, Little Italy is home to the mouth-watering restaurants, fashion boutiques, and caffeine-filled cafes owned by Canadian-Italian immigrants. Many immigrants came to Montreal after WWII and set up homes and shops to breath life into what we now know as Little Italy. And after Toronto, it's now the largest community of Italian's in all of Canada!
What to do there: If you love coffee and pasta, then you've come to the right place! Tourists and locals alike flock to Little Italy to devour some of the best culinary dishes on this side of the Atlantic. Food is taken so seriously that the neighborhood is even home to the famous Jean-Talon Market, where you can purchase a variety of meats, produce, and cheeses. But if you're too stuffed from all the cannoli you're eating, you can relax in the nearby Dante Park.
#23 – Verdun
Why it's awesome: If you have an extra day, hop on the metro and head towards Verdun, one of Montreal's most charming neighborhoods. It was settled in 1671, making it one of Canada's oldest cities. But don't be fooled by the age! Verdun is an up-and-coming area with some of the trendiest shops and restaurants in all of Montreal. And while it attracts travelers, it has more of a local, rural atmosphere compared to the other districts in Montreal.
What to do there: Since Verdun sits on the banks of the Lawrence River, you can easily spend a few hours biking or walking along the edge. And if you happen to come during the summer, you'll often find people cooling off from the heat by swimming in it! Or, you can make your way to the main street of Wellington for charming cafes and independent boutiques.
Get insured for your trip to Montreal!
ALWAYS sort out your backpacker insurance before your trip. There's plenty to choose from in that department, but a good place to start is Safety Wing.
They offer month-to-month payments, no lock-in contracts, and require absolutely no itineraries: that's the exact kind of insurance long-term travellers and digital nomads need.
SafetyWing is cheap, easy, and admin-free: just sign up lickety-split so you can get back to it!
Click the button below to learn more about SafetyWing's setup or read our insider review for the full tasty scoop.
Find out what people want to know about the best places to visit in Montreal
So now that you have an idea of the best places in Montreal, you should have no problem picking the best attractions for your Montreal itinerary! The only problem is, this list is just a small taste of what this fantastic city has to offer. Montreal is a sprawling, cultural hotspot, and even if you were here a few months, it would barely be enough time to scratch the surface!
But between the contemporary art galleries, diverse ethnic communities, and stunning natural parks, we know you'll be drawn back for another visit. You can never stay away from Montreal for too long!
---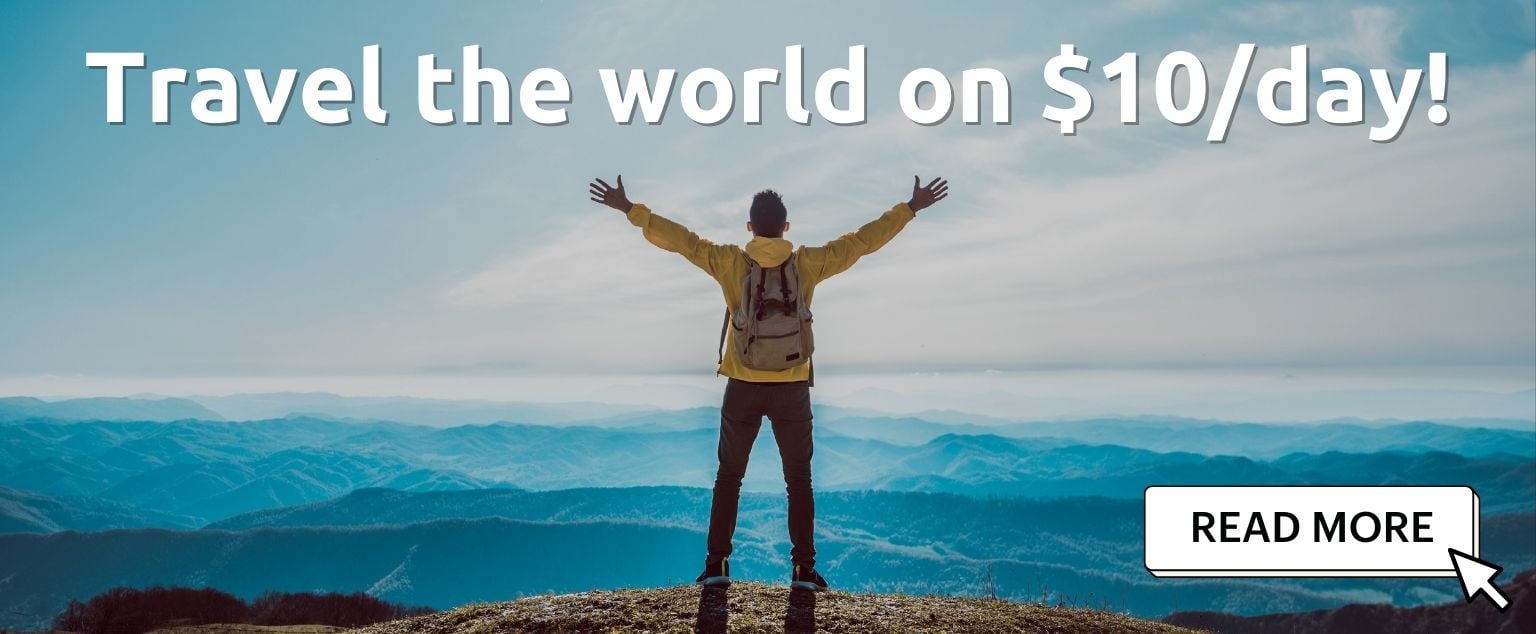 And for transparency's sake, please know that some of the links in our content are affiliate links. That means that if you book your accommodation, buy your gear, or sort your insurance through our link, we earn a small commission (at no extra cost to you). That said, we only link to the gear we trust and never recommend services we don't believe are up to scratch. Again, thank you!