Canada is wonderland when it comes to nature. It's a place where you can experience remote wildernesses, rugged mountains and temperate rainforests. You can explore the Great Lakes, witness the power of Niagara Falls, and explore sprawling landscapes that seem to go on for days.
Coupled with its interesting mix of British and French heritage, Canada is an epic destination to visit. The country also has a deserved reputation as being safe for visitors and residents alike.
However, safety isn't just something you think about in terms of other people – it's also nature, weather, the environment, and Moose' in this huge country. Extreme winters with freezing temperatures, blizzards and snowfalls can make for some outright dangerous conditions.
To give you an idea of just what to expect here, we have created this epic guide to staying safe in Canada. We're going to run you through it all, from taxi safety and public transport tips, to advice for families and weather advice; we've got just about everything covered for you.

Unlock Our GREATEST Travel Secrets!
Sign up for our newsletter and get the best travel tips delivered right to your inbox.
How Safe is Canada? (Our take)
Canada, the largest country in North America (and second largest in the world after Russia), has a whole lot of untouched nature to explore. We're talking a lot of mountains, prairies, giant lakes and pristine wildernesses that have people from all over the world coming to explore.
If we asked you whether Canada is safe you may well retort "Of course it's safe!" And for the most part, that is true, especially when compared it to its southern neighbour.
There are issues, however, that you may not associate with the "safety" of a country – and that's its nature. Whilst Canada has fairly low crime, its' nature can be deadly. Winters can get freezing cold and can also get hit by severe snowstorms. Believe it or not, these can pose a big threat to your safety in Canada.
It can also get super hot during the summer, which is a major factor in the forest fires that can ravage the countryside. There's also hurricanes, earthquakes, tornadoes – oh, and some dangerous wildlife to consider, too!
Although the human side of things shouldn't worry you too much on a trip to Canada, the nature here, the sheer extremities of Canadian weather might be more of a cause for concern. However, it's nothing that should put you off an epic trip in Canada.
There is no such thing as a perfect safety guide, and this article is no different. The question of "Is Canada Safe?" will ALWAYS have a different answer depending on the parties involved. But this article is written for savvy travellers from the perspective of savvy travellers.
The information present in this safety guide was accurate at the time of writing, however, the world is a changeable place, now more than ever. Between the pandemic, ever-worsening cultural division, and a click-hungry media, it can be hard to maintain what is truth and what is sensationalism.
Here, you will find safety knowledge and advice for travelling Canada. It won't be down to the wire cutting edge info on the most current events, but it is layered in the expertise of veteran travellers. If you use our guide, do your own research, and practise common sense, you will have a safe trip to Canada.
If you see any outdated information in this guide, we would really appreciate it if you could reach out in the comments below. We strive to provide the most relevant travel information on the web and always appreciate input from our readers (nicely, please!). Otherwise, thanks for your ear and stay safe!
It's a wild world out there. But it's pretty damn special too. 🙂
Is Canada Safe to Visit Right Now?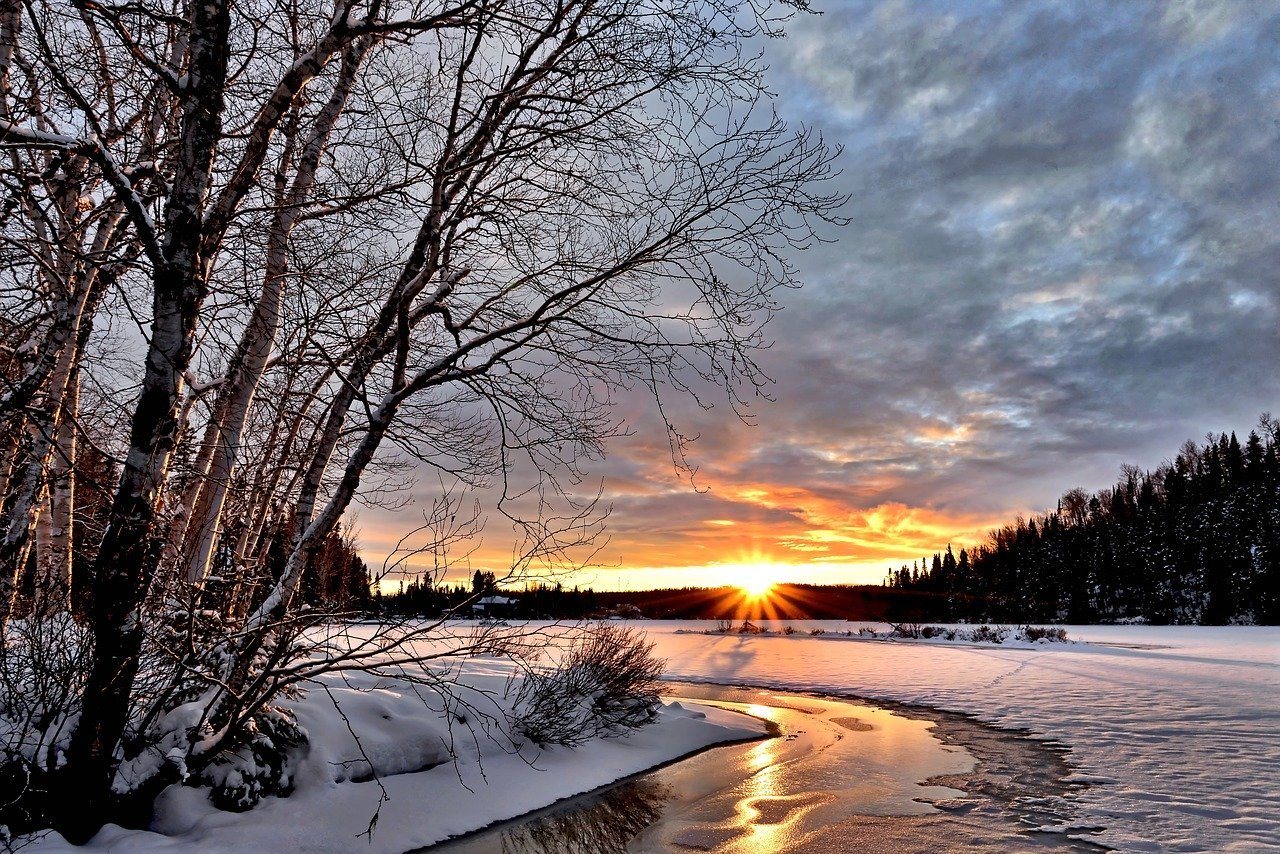 Though there is nothing that you should particularly worry about when considering a trip to Canada (in terms of safety), it pays to do a bit of research.
Part of what attracts people – aside from, you know, the awesome nature that you can experience here – is that it has a much lower crime rate (especially of violent crime) than its next door neighbour, the US.
Breaking that down, the three northernmost territories of Canada have the highest crime rate in the country (in order: Yukon, Northwest Territories and Nunavut), whilst Prince Edward Island has the lowest crime rate, followed by Ontario and then Quebec.
The most concerning thing though, is the environment.
Temperatures frequently dip below 0°F (-20°C). During this sort of weather, snowstorms and heavy snowfall can block roads and affect transport.
During the summer, on the other hand, temperatures can soar and forest fires affect places like British Columbia.
Between July and November, hurricanes can batter coastal regions of the country. Between May and September, tornadoes can strike (mainly June to July, however).
British Columbia and Yukon are in an active earthquake zone. This is something you should be aware of, especially if you're from somewhere that is never affected by seismic activity.
For more information about the nature of Canada, see the government site Environment and Climate Change Canada.
Aside from nature, Canada is perfectly safe to visit right now, as long as you stay aware of your surroundings, keep and eye on the news and use your common sense!
Safest Places in Canada
When choosing where you'll be staying in Canada, a bit of research and caution is essential. You don't want to end up in a sketchy area and ruin your trip. To help you out, we've listed the safest areas to visit in Canada below.
Toronto
Toronto is the largest city in Canada and is often the main gateway into the country! This eclectic melting pot is a great place to discover the country's vibrant culinary scene and multicultural attractions. Toronto is one of the most visited cities in the world, with something to offer everyone.
The Downtown area, in particular, is world-famous for the CN Tower and gorgeous skyline! If you want to head out into nature, Toronto has some excellent parks on offer as well as boat rides along Lake Ontario.
As one of the most famous cities in Canada, Toronto has made it into the country's spotlight. However, it's not just the many sights that attract people, it's also the safety and charm that makes travellers want to visit and stay long-term.
Vancouver
Vancouver is a truly incredible city on the West Coast of Canada! Known for its gorgeous natural scenery (thanks to the surrounding mountains and the Pacific Ocean), it also has a hip and youthful atmosphere that means it is often considered one of the best places to live in the world.
A little known fact about Vancouver is that it is often used as a stand-in for New York City in movies. Indeed, it still holds the same cool atmosphere that NYC is known for – but without the stifling crowds and it's a lot safer! Vancouver is a spacious city with plenty of green spaces where you can get away from the urban hustle and bustle.
Ottawa
Ottawa is the federal capital of Canada. It is a very diverse city, and home to more than eighty different neighbourhoods within its borders. It's even got some no-car zones, which makes the city very walkable and visitor friendly. Statistically, Ottawa is one of the safest cities in Canada, but it just doesn't offer as many sights and things to do as famous Vancouver and Toronto. However, that makes it less busy and visiting much more enjoyable.
In Ottawa, you can expect to find a healthy balance of cosmopolitan streets dressed with modern buildings, and natural waterways lined with green trees. There is no shortage of museums in the city and Ottawa's heritage is well preserved and displayed throughout the city. It's a stunning place with relaxed vibes!
Places to avoid in Canada
Canada isn't necessarily known to be dangerous, in fact, it's the complete opposite. However, there are some areas and cities with a higher crime rate than others. Keep in mind that no matter where you are, you will have to watch out for pickpocketing and petty theft. To help you out a bit, we've listed the cities with the highest crime rates below:
Thompson
North Battleford
Portage la Prairie
It's important to know that all of the cities we've just listed CAN be visited, and are still quite safe. They just have a higher crime rate than others, but those crimes are usually not targeted towards tourists. Keep your eyes open and stay aware of your surroundings if you find yourself in these cities and you should be perfectly fine.
Canada Travel Insurance
ALWAYS sort out your backpacker insurance before your trip. There's plenty to choose from in that department, but a good place to start is Safety Wing.
They offer month-to-month payments, no lock-in contracts, and require absolutely no itineraries: that's the exact kind of insurance long-term travellers and digital nomads need.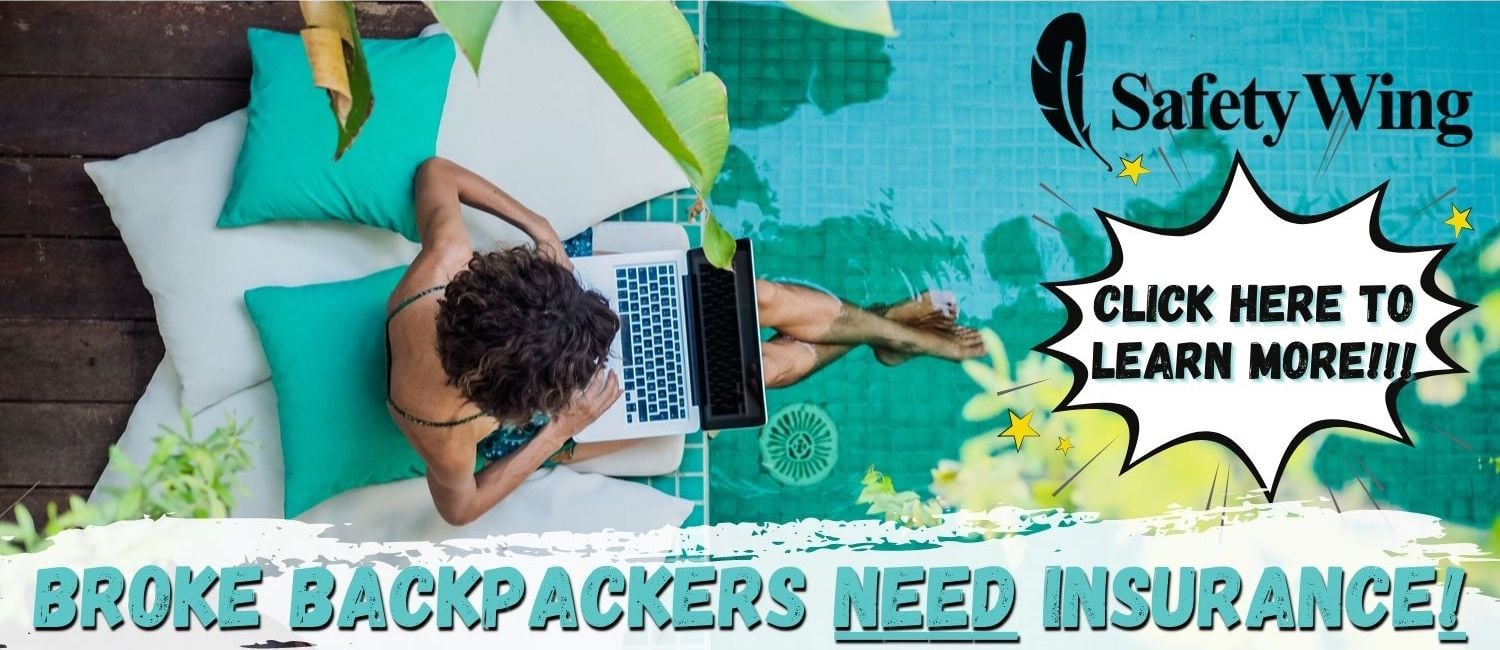 SafetyWing is cheap, easy, and admin-free: just sign up lickety-split so you can get back to it!
Click the button below to learn more about SafetyWing's setup or read our insider review for the full tasty scoop.
Canada may statistically be one of the safest countries in the world, as well as officially one of the top ten most peaceful countries. You may not feel you need safety tips for travelling to Canada, but when you consider the nature, weather and environment, there are actually a lot of things that you should be kept in mind…
Be prepared – nature can be scary. Research the region you're going to thoroughly and know how to deal with the wildlife you may encounter
Especially in Arctic areas – search and rescue missions have to be dispatched from many miles away; even if you're on a cruise ship somewhere, you still might be very isolated. Bring along extra layers, emergency food, battery pack for your phone, just in case.
And be very careful with rubbish and food – this can attract animals to you and your tent
Follow regulations – if signs tell you to keep away from marine animals, birds, bears and other creatures, you should do so!
Keep an eye on the weather – weather can be extreme and can change rapidly
Road closures due to snow or avalanche can happen – check ahead of time, listen to local advice, and make sure your car is well equipped and stocked with blankets, torches and food
Make sure your travel insurance covers you – especially if you plan on snowboarding, skiing, or any other sort of snowy adventure sport; make sure that you purchase your plan before you visit
Take care when swimming – Canada has the world's longest coastline and there are a lot of swimming opportunities, but you shouldn't go swimming unless you're a confident swimmer (currents can be very strong). Know your limits.
Don't dive off ocean cliffs – you don't know what's under there and, in Canada, it can be very rocky and basically fatal
Beware of snakes! – Manitoba has the world's densest population of snakes!
Protect yourself against mosquitoes – especially at dusk and around water sources; wear DEET repellent and cover up
Protect yourself from the sun, too – it can get hot in summer, so sunscreen is needed. Even in winter, especially when snowboarding or skiing, getting sunburned is a possibility
Cannabis is legal, but – be aware of local laws as they differ depending on the territory (and go easy on it if you've never experienced cannabis before).
Know that drinking in public is a no-no – beaches, parks, wherever, it's illegal. It has to be at a private residence or licensed establishment
Pickpocketing can still happen – take precautions, such as using a money belt and keeping your belongings close to you
Leave your valuables at home – so there's no chance of them getting stolen at all
Learn some Canadian French – it's one of Canada's official languages, but it's a little different to "French" French
Get a sim card – the benefits of having a working phone here, especially if you plan to go into the great outdoors, are huge
So there you go, people, some handy tips for how to stay safe in Canada. Whilst your safety and security are unlikely to be affected by other people during your time in Canada, mainly need to prepare for nature!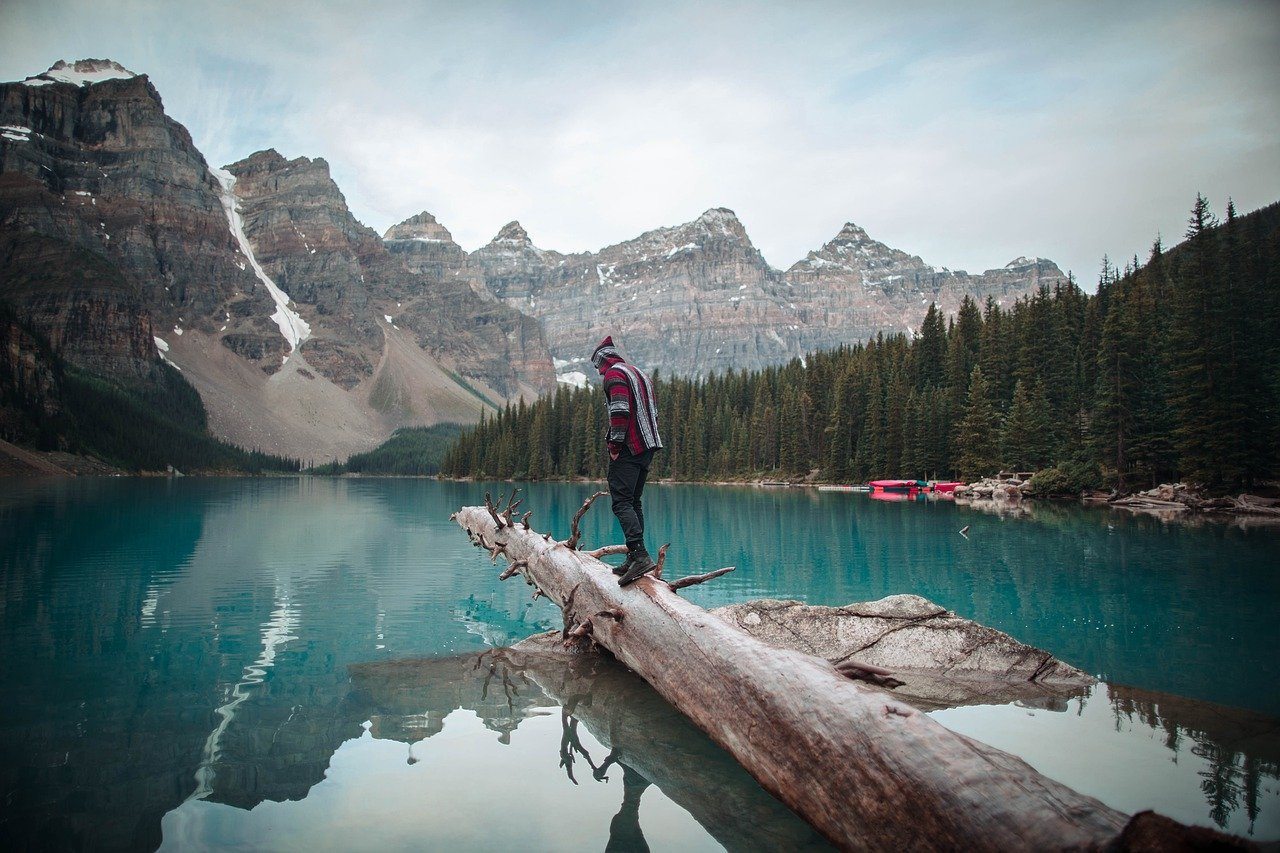 We are big fans of travelling solo. Travelling by yourself means you can travel where you want, when you want, do anything you want to do that piques your interest. Though it sounds like a scary prospect, it's actually fairly safe in most places in the world to travel alone.
In Canada, one of the world's safest nations, it's definitely safe to embark on a solo travel trip. However, there are some things about Canada that make it a little more dangerous, so we have a few tips for solo travellers in Canada to make sure you stay as safe as can be…
First and foremost you should definitely be researching the places you are going to be staying whilst you're in Canada.
Ask at your accommodation or a local about what places in Canada are safe, aren't safe, where you should go and what sort of places you should avoid. Chances are they'll know a lot more about not only good places to eat in town, but what time of year is best to visit certain natural wonderlands of the country.
Try and travel light to lessen the risk of losing anything… and to lessen the general struggle of travelling around by yourself, laden with a million bags.
Though safe, there are "sketchy" pockets of the country, mainly in certain areas of cities. You should avoid walking around by yourself at night – anywhere, really – but especially in cities as you don't know what areas you shouldn't be in.
On a similar note, don't party too hard or drink way too much. This may make it difficult for you to know your surroundings, know your limits, and find your way back to your accommodation.
Have different ways to access your money. Trust us: this is a lifesaver. Also consider bringing an emergency credit card, keep different amounts of cash stashed in your luggage, daypack and on your person.
Make sure that your important documents, your passport, medical and travel insurance, are kept safe. If you lose any of this, it can be a big, big headache.
Keep people back home, your friends and family, aware of your travel plans whilst you're travelling solo in Canada. If something happens to you, they'll know where you last were and how to get hold of you.
If you're heading out hiking into national parks or anything wilderness-y, you should plan meticulously. Know the routes you're taking, leave yourself enough time for your itinerary, pack suitable gear and clothing and make sure you have emergency items (food, torch, etc).
Another point about going out hiking: wear distinctive clothing. People will remember having seen you on the route, will be able to remember when they last saw you, and – moreover – you can be spotted wherever you happen to be.
Know emergency numbers, such as emergency services, your accommodation, park wardens, those sorts of numbers. Have them scribbled on a separate piece of paper that you keep on your person, too, just in case your phone goes flat.
Speaking of which, keep your phone charged. Consider taking an extra battery pack; this could actually be a lifesaver wherever you are and whatever you happen to be doing.
Solo travelling isn't 100% safe all of the time anywhere in the world, but it is very fun. It's a good way to get to grips with local life, a chance to help out communities, volunteer, work part time and generally become a more well rounded, experienced traveller.
Is Canada safe for solo female travellers?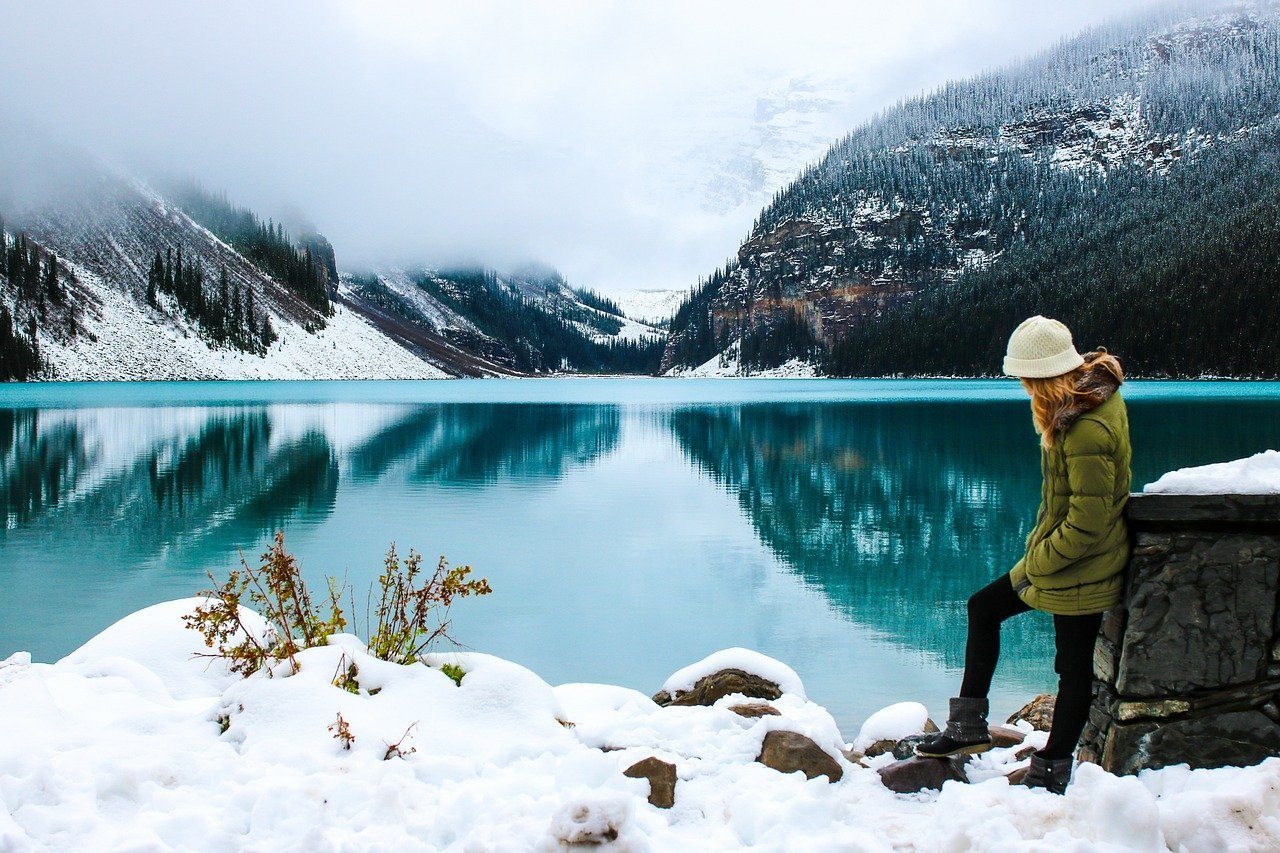 Canada is a great destination for solo female travellers for many reasons. This country is fairly straightforward to navigate, people are friendly, it's cosmopolitan and is full of beautiful places as a bonus.
Travelling as a solo female in Canada means you won't have to be looking over your shoulder every second like you might be used to during your travels. You can basically travel move pretty freely, wearing what you want and going where you want, making it quite stress-free. We've collected the best tips for solo-female travellers below:
Get yourself booked into a top Canada hostel. There are some amazing hostels here, lots of which are great for solo female travellers, where you can meet other like-minded travellers.
If you don't feel comfortable staying in a hostel, don't worry as there are a ton of Airbnbs in Canada and hotels dotted around Canada. Just read the reviews, make sure those written by solo female travellers are favourable, and ensure that the accommodation is secure and in a safe neighbourhood.
Consider volunteering. Places such as the Churchill Northern Study Centre means that you can stay rent-free at a polar bear and wildlife research centre in exchange for some of your time as a volunteer.
Get connected with other travellers and locals to get to know what other females are up to. Hit up Facebook groups such as Girls Love Travel for travel tips and advice, and pages such as Host A Sister for local meet-ups.
Even though you can wear what you want in Canada, it's still best not to stick out too much. The best rule of thumb is to take a look around you at what other women are wearing and try to follow suit.
Heading off to somewhere like Banff and Jasper for exploration? Make sure you plan and prepare. Being a lost hiker is a real thing that can happen here. Take precautions such as letting people know where you're going, wearing distinctive clothing, having maps and extra battery for your phone.
This goes for male solo travellers too, but consider using a guide or joining a travel group. Hiking with somebody who knows the trail is much safer.
When you're going out at night partying, be careful of your drink. Although not common, drinking spiking does still happen in Canada. The best way to avoid this is to never leave your drink unattended and always buy your own drinks.
If you're out by yourself at a bar or nightclub and someone's putting you in an uncomfortable situation or otherwise making you feel unsafe, make a fuss. Try to draw attention to yourself and ask for help, chances are somebody will intervene.
Don't feel like you need to tell strangers everything about yourself. If they're asking too many questions about where you're staying, what time you're heading out in the morning, whether or not you're married, or single, where your next destination is, and you don't want to tell them – then don't.
The Canadian government actually has dedicated advice for female travellers called Her Own Way. It's for Canadian travellers, but the fact there is even a government site about travelling as a female shows you the atmosphere and mindset in the country towards solo females.
It turns out that Canada is actually a pretty amazing travel destination for you solo female travellers out there. We say, if you're thinking of booking yourself a ticket and doing it alone, then you should definitely go ahead and do it. There's nothing stopping you visiting Canada.
More on Safety in Canada
We've covered the main safety concerns already, but there are a few more things to know. Read on for more detailed information on how to have a safe trip to Canada.
Is Canada safe to travel for families?
Canada is a safe destination for families – there's no doubt about it. There's so much you can do in this vast, vast country if you're planning on coming here with your children.
There are mountains, cities, beaches, wildlife spotting, lakes, history and more all spread across its six time zones. Needless to say, it has the potential to be a pretty amazing place to take your little ones.
Because Canada is a safe, developed, modern country, you won't find it difficult to get your hands on any supplies for children. Visiting places like national parks mean that you need to do some extra planning if you're here with your family; you'll be responsible for your kids, too, so extra consideration needs to be taken.
The essentials you'll probably need are bug spray, sunscreen, layers of clothing (depending on the season), as well as things to keep your children entertained. If you're planning on travelling around on trains – or driving yourself – note that distances can be vast. Make sure you're prepared for each train journey or Canada road trip with plenty of snacks!
Is it safe to drive in Canada?
Driving is a great option if you're planning to travel around Canada. There are some pretty spectacular routes you can take and it's a great way to experience the awesome landscapes you can see along the way.
It definitely pays, however, to plan your journey ahead of time. Though road quality is pretty good on the whole, conditions on the various roads around the country can vary depending on time of year.
Note that every province has its own traffic and safety laws which can make driving in Canada a bit confusing at times. Most of all, you should know that;
Seat belts are compulsory and must be worn by the driver and all passengers.
The alcohol limit if you want to drink and drive is very low (0.08%) so it's probably best that you don't have any alcohol in your system.
It is illegal (and pretty stupid, actually) to operate, talk on, text, or otherwise use your phone whilst driving.
If you're going on a big road trip, you should be aware of the wildlife warning signs across the country. Collisions with large deer or elk can actually be fatal and so you should be cautious and pay attention to the signs when you're driving.
Ice and heavy snow can be extremely treacherous and can actually cause roads to close. Bridges can shut periodically, too.
You should have all the supplies you need in case you get stranded during winter. You should have a way to contact people (a fully charged mobile phone), physical maps so you don't have to use your phone data, blankets, food and water.
Last, but definitely not least, distances between places in Canada are absolutely vast. Make sure that you;
Plan your journey.
Leave enough time to complete your drive during the daylight hours (driving at night is not fun).
Keep your gas topped up as much as can, filling up whenever you see a gas station.
Is Uber safe in Canada?
You will be pleased to know that Canada does have Uber.
Uber is available in Toronto, Ottowa, Calgary, Edmonton, Quebec City, Montreal, London (Ontario)… the list goes on. Check the Uber website for the full list of available cities.
Of course, there are the usual Uber benefits: know what driver will be picking you up, pay cashless (in app), see reviews of drivers, track your journey… All this and more make Uber pretty safe in Canada.
(Lyft has also made moves into Canada, too.)
Are taxis safe in Canada?
As you might have guessed, taxis are safe in Canada. Being a pretty safe country overall, you're not likely to run into too many problems when riding a cab basically anywhere in the country.
They are available in all the big cities, as well as some of the smaller and mid-range towns, and they run on a meter.
Generally, to catch a cab in Canada you can hail one on the street, head to a taxi rank and get one from there, or phone up a radio taxi company to book one directly.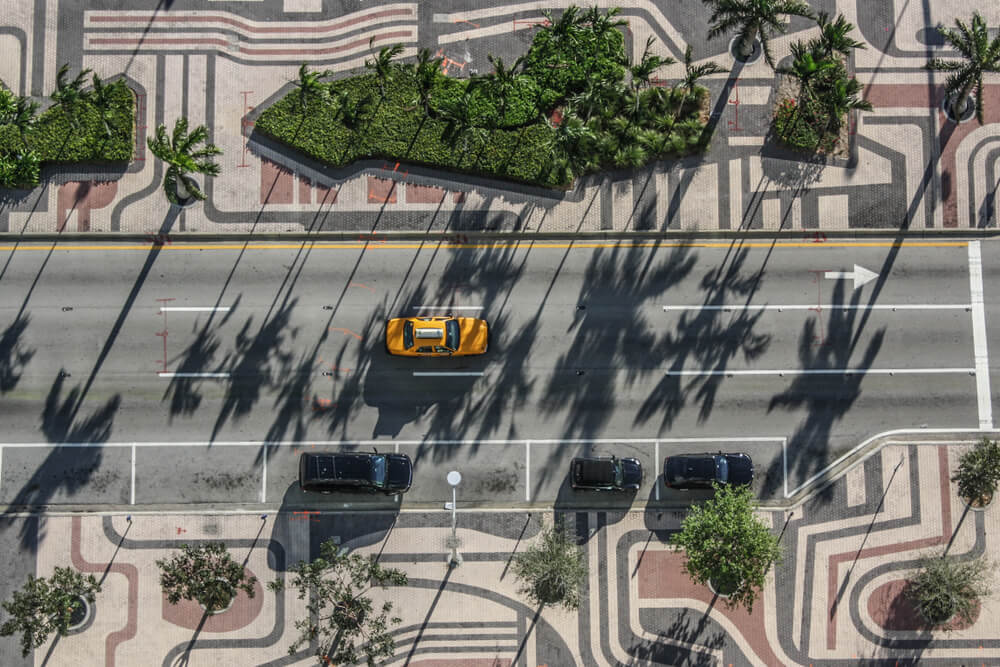 Legitimate taxi drivers in the country are licensed by the local government. A good way to spot them is by looking for the registration on the rear of the car. Taxi drivers also must display their photo ID in the cab, as well as their taxi number, but if it's not on show and you ask to see it, they are required to show you.
That's basically it, though – taxis are pretty safe in Canada and there's not much you should worry about at all!
Is public transportation in Canada safe?
Public transport varies throughout the country, depending on what province and city you're in, but is overall very safe.
Toronto and Montreal are the only two Canadian cities that have a subway system. Vancouver has a monorail, whilst a light railway system operates in Ottawa, Edmonton and Calgary.
There are also public buses that can help you get around cities. Most of them are commuter focused and are limited in the evenings and weekends, especially in smaller cities and remote areas. At the same time, buses are pretty common and are a usual sight of the big cities.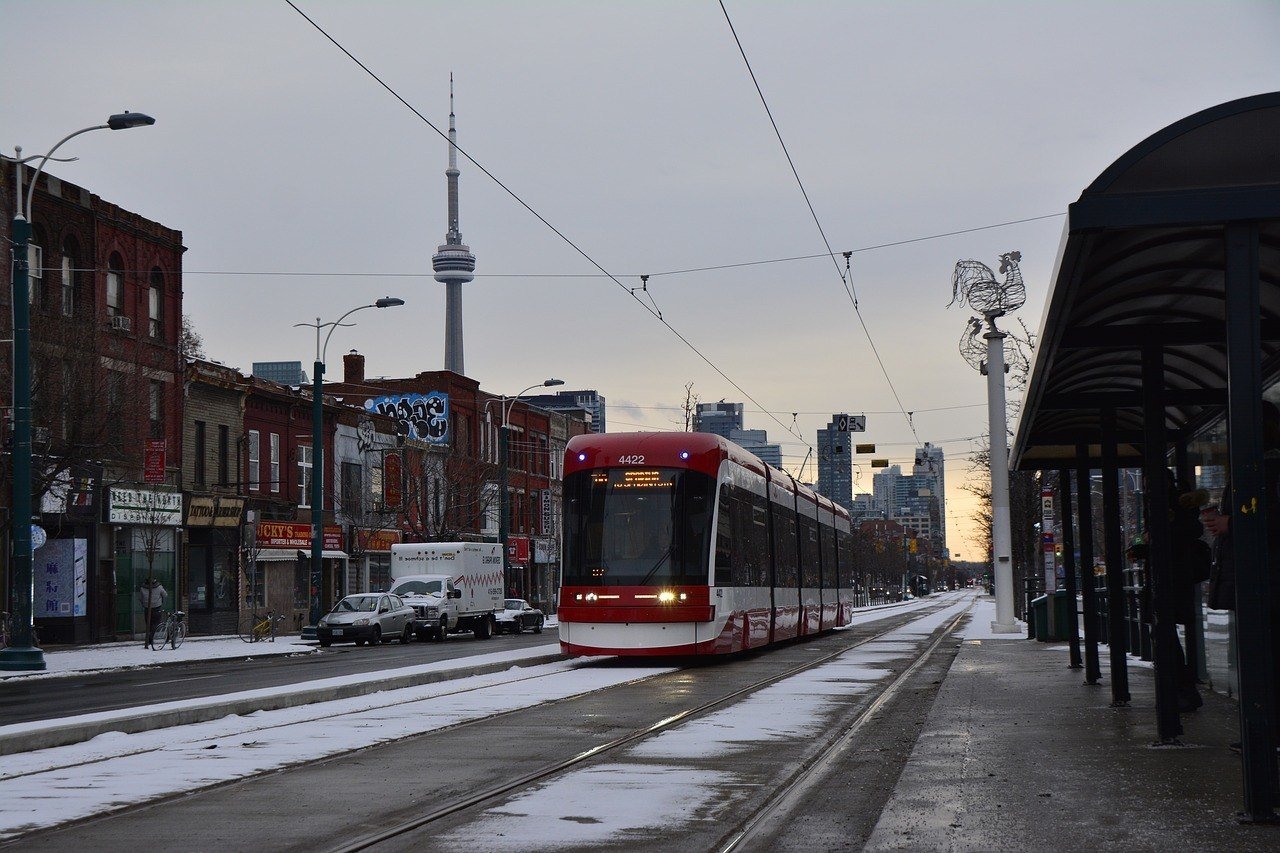 For longer distances (and some Canadian distances really are far), long distance buses are a popular option. Greyhound Canada services, for example, trundles along the Trans-Canadian Highway between Vancouver and Toronto.
More famously there is Canada's long distance train system. Run by VIA Rail, it covers about 14,000 kilometres of track and ploughs the way into some pretty remote areas, both along intercity and transcontinental routes.
Two major hubs of VIA Rail are Montreal and Toronto, with much of the east of the country being quite accessible by train (it doesn't go to Prince Edward Island, Newfoundland, or Northwest Territories). Good news is that you can Wi-Fi on these trains most of the time, the bad news is that they can be quite pricey.
Ferry services are also fairly comprehensive, connecting Atlantic provinces with each other, as well as the western shores of British Columbia.
Is the food in Canada safe?
Of course the food in Canada is safe – and it's pretty tasty too. Obviously, you want to go to Canada to see all the lakes and the mountains and the national parks and whatnot, but actually, the food is pretty epic here too. It doesn't deserve the bad reputation it gets – at all!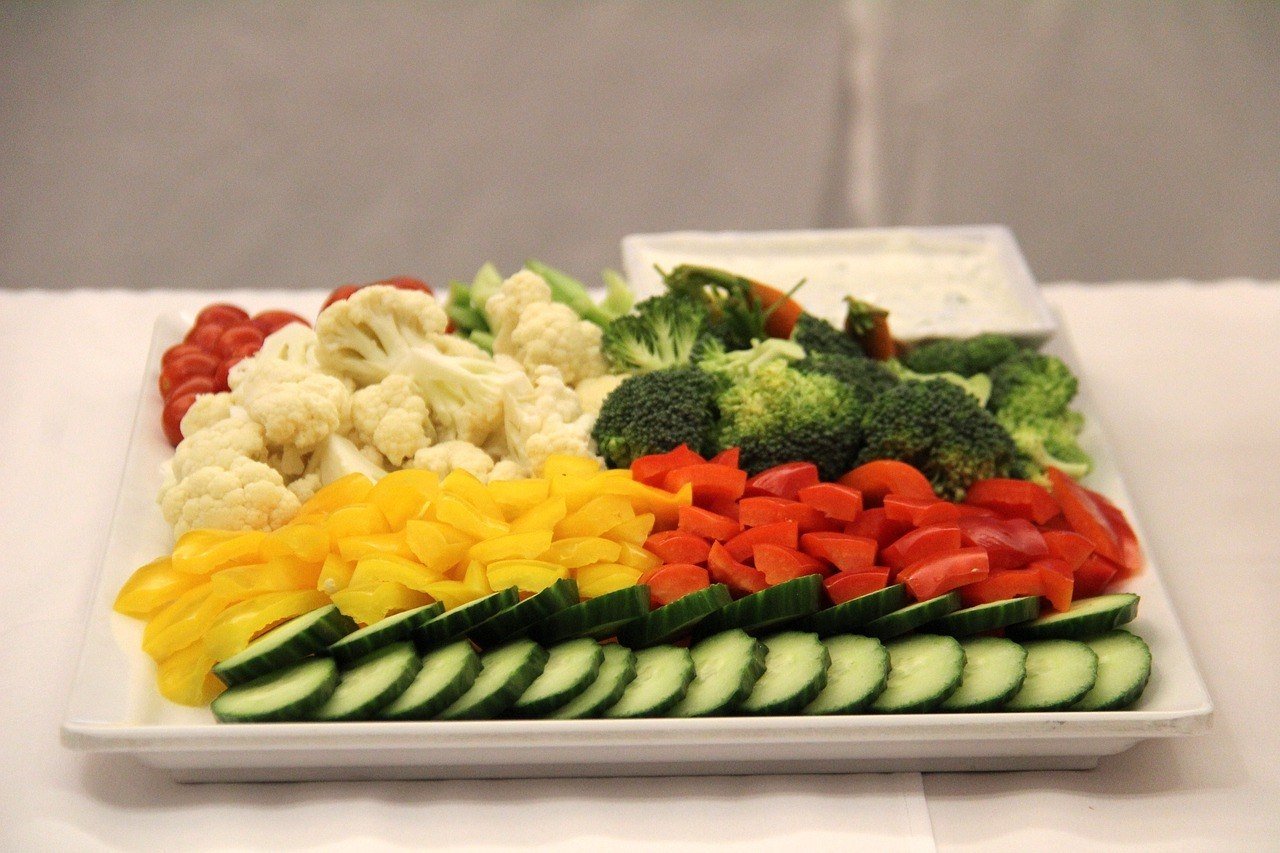 Ok, so there's poutine: that's pretty dang tasty. There are also so many other cultures which have made Canada's cuisine what it is today and, with that, there are so many different types of food to try, so much eating to be done – and here's how you should go about it…
Don't be afraid to try out cuisines from all around the world in Canada, notably in the mecca of multi-culture that is Toronto.
Try not to get stuck in tourist traps. This is a surefire way to get ripped off. You'll find these mainly around tourist sites and may even have a tout trying to get you in.
Good food does not have to be expensive. If you're travelling on a budget you can still stay healthy and eat pretty well. Just because something is affordable in Canada, doesn't mean it's going to be low quality or not prepared in a sanitary way.
A top tip for eating in Canada is to go to places that are busy with locals. The popularity means that the food will be tasty (locals will know this), prices will be good, and it won't make you ill, either.
Definitely try out food trucks, too – these can be amazing. You shouldn't worry about them too much. The same rules as above apply. Make sure that you go to somewhere that looks like it's doing a good business, and looks as though it is preparing and cooking things freshly.
To avoid eating food that's been left out or that doesn't have as much care put into it, try to eat at mealtimes. Lunchtime means a high turnover of customers for most places which means hot grills, hot ovens, freshly prepared food.
It's a basic tip, but wash your hands. Cities and towns are dirty, and your hands can get pretty grubby whilst you're exploring them, so make sure you wash 'em before you eat.
Canadian food today is a mixed bag of cuisines from around the world. Luckily, most of it is very safe to eat.
Can you drink the water in Canada?
Canada is home to 7% of the world's renewable fresh water. And whilst it doesn't have the cleanest drinking water in the world (that accolade goes to Denmark apparently), it's definitely up there as some of the best.
In short, yes, the tap water is safe to drink in Canada. You should definitely be drinking this instead of buying plastic bottled water, so make sure you take yourself along a refillable water bottle and don't add to the plastic problem.
Some communities of Canada, however, still have to boil their water before they drink it; if you're going into remote areas, it's best to check with locals, as the water supply can become contaminated with things like animal faeces.
Is Canada safe to live?
Living in Canada is, of course, safe. It can actually be a pretty amazing experience too. You'll learn to appreciate the culture, landscape and general atmosphere of the country a lot more than you would be able to do on a two week vacation.
It is huge, however. Depending on where you choose to live, your life will be affected by the location you decide upon.
In the north and the west, you may get access to more remote nature (but it is remote), whilst the majority of the population live in big cities close to the United States border (within 200 kilometres of it, anyway).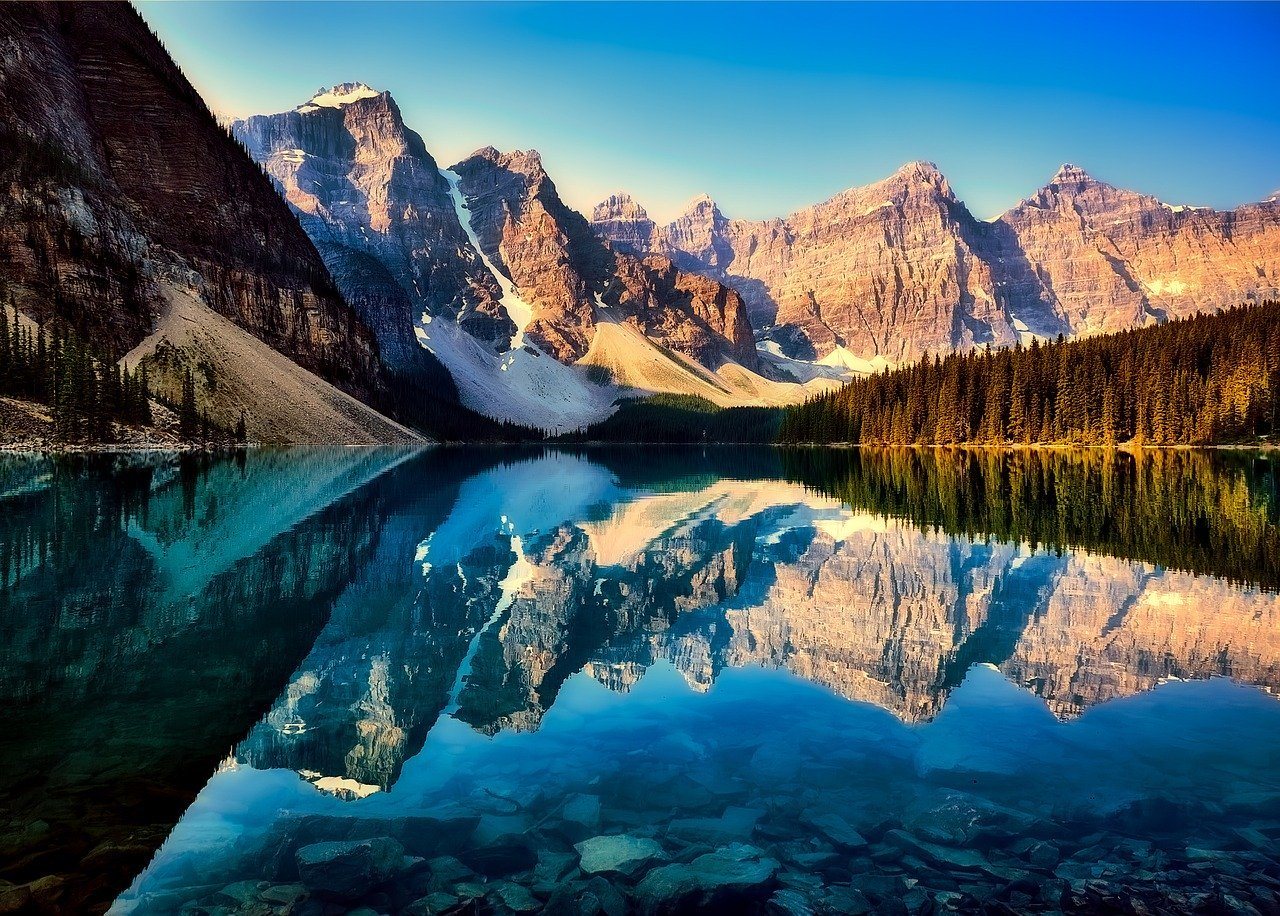 Quality of life is pretty high in Canada, too. Life expectancy is high, the economy is strong and education is a priority. Canada is every bit a prosperous, G8 nation. You'll be safe in the knowledge that it's a modern, developed country with uncorrupt policing and a universal healthcare system that works.
There's a low crime rate. Of course, it does happen but theres much less crime than in the US, for the most obvious comparison.
You also won't feel like a stranger. Canada has a strong history of immigration, with people still choosing to relocate and settle down in the North American nation. It is also a member of the British Commonwealth, and is therefore a popular expat destination with British nationals. A lot of Americans find their way here, too, and so do (for obvious reasons) French people.
Canada is a fairly liberal society and accepting of different cultures and religions. If you are thinking about making the move here, we say go for it.
The Future of the SIM Card is HERE!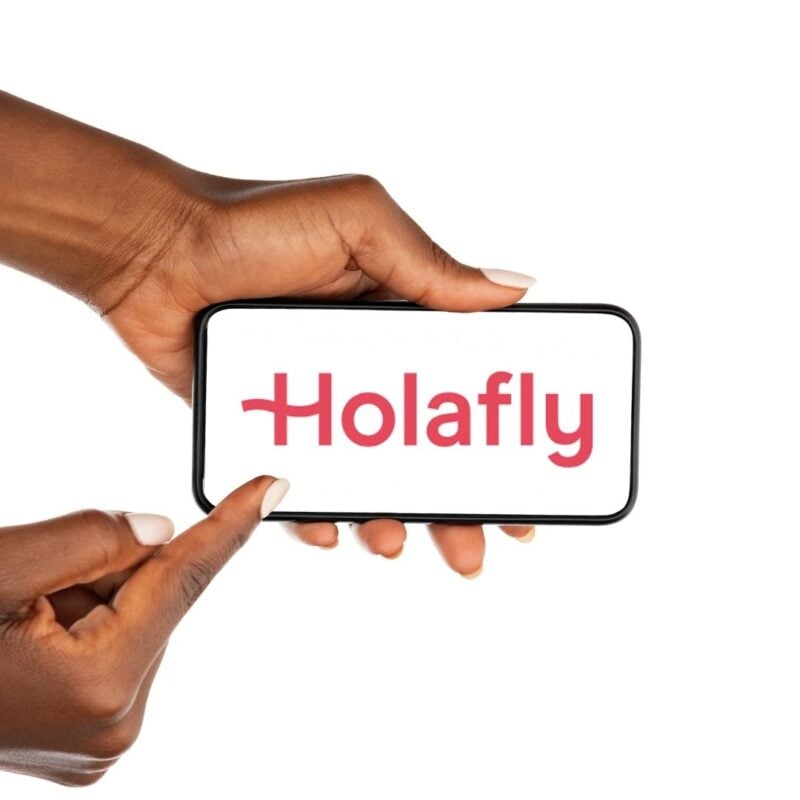 A new country, a new contract, a new piece of plastic – booooring. Instead, buy an eSIM!
An eSIM works just like an app: you buy it, you download it, and BOOM! You're connected. It's just that easy.
Is your phone eSIM ready? Read about how e-Sims work or click below to see one of the top eSIM providers on the market and ditch the plastic.
Grab an eSIM!
Is it safe to rent an Airbnb in Canada?
It's definitely safe to rent an Airbnb in Canada, but you'll have to choose the right area, obviously. With the reliable rating and review system, you won't just get to choose from awesome homes, but you can also read about the place you're about to book in full detail. With the previous guest reviews, you'll know exactly what to expect.
But keep in mind that hosts can also review their guests. This normally guarantees a very respectful and easy visit from both sides.
Canada has some of the most amazing Airbnbs on the platform. From stunning treehouses to tiny homes and unique architecture, there are so many incredible Airbnbs to choose from all over the country – you'll be in for a treat.
Is Canada LGBTQ+ friendly?
Canada was known as one of the most gay friendly countries in the world in the last couple of years, so LGBTQ+ travellers should definitely feel safe. Toronto and Vancouver are especially known to be very open minded. You can even find whole LGBTQ+ districts and neighborhoods.
There are plenty of nightlife venues for the gay-scene as well. If you're visiting Canada in June, head to Toronto and join the massive Pride Festival.
Of course, there's always one or the other closed-minded person, especially in the smaller cities, and you might get some weird looks and comments when showing public affection with your partner, but apart from that, you shouldn't face any issues as an LGBTQ+ traveller.
FAQs on Safety in Canada
Planning a safe trip to Canada can get quite overwhelming. That's why we've listed and answered the most frequently asked questions on safety in Canada.
So, is Canada Safe?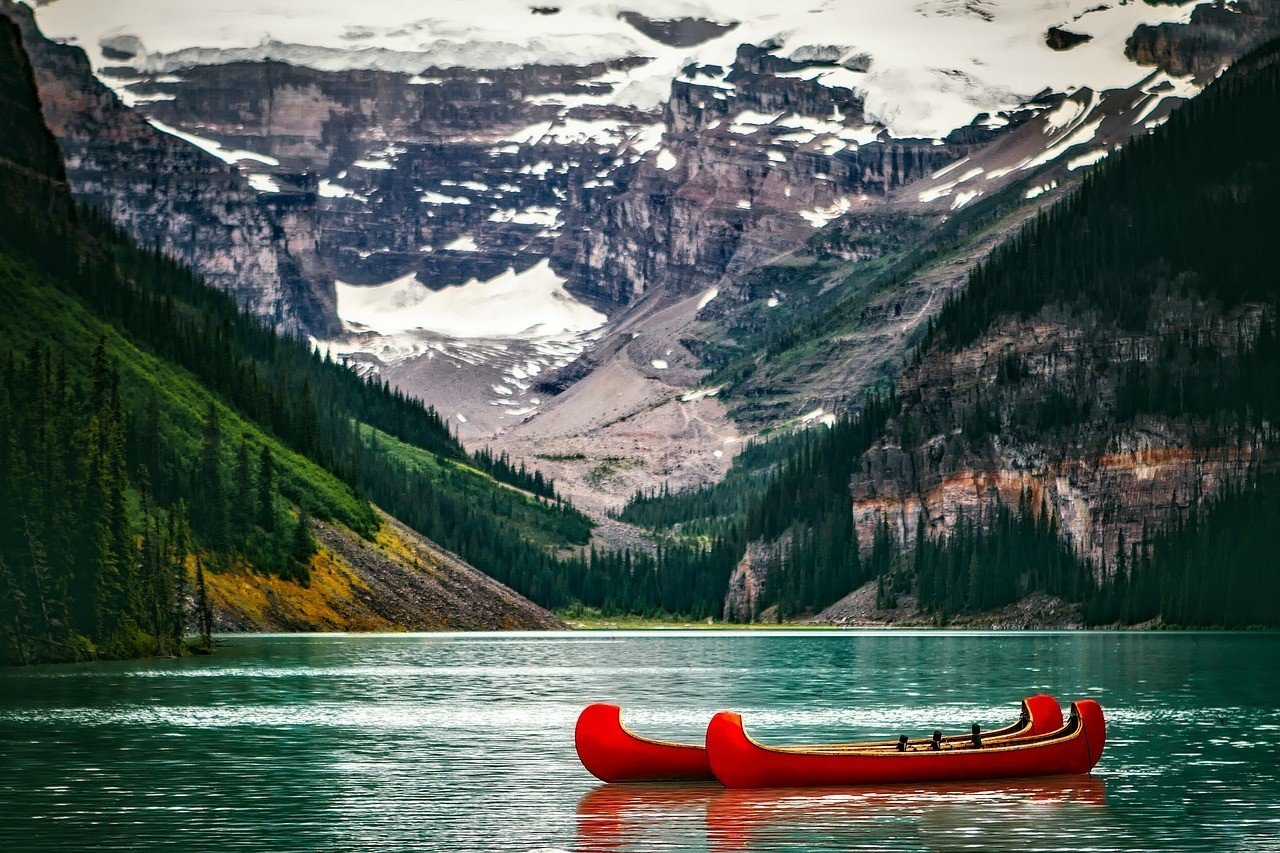 Canada is most definitely somewhere that you should not be afraid to visit, as it's super safe. A liberal government, a good healthcare system, friendly people, a good atmosphere in cities, and a low crime rate all add up to one of the safest – and most peaceful – countries on the planet. There is truly and honestly nothing much about Canada that should keep you away: not terrorism, not the weather, not anything, really.
The only way you are going to come into contact with any sort of danger in Canada is, for the most part, putting yourself in it. Not being well enough prepared for a trek, not having your phone charged, going too close to wildlife, not sticking to marked trails, not packing emergency supplies, not being warm enough… All this can be solved by simple and careful planning – or by hiring a guide or joining a tour.
Of course, like pretty much anywhere in the world crime does still exist, too. Canada isn't a wonderland where theft and violence never happen, so look into your accommodation, avoid walking on sketchy looking streets alone at night, and keep your belongings close to you. But, nature (including earthquakes) will be more of a risk to you, so you should research that instead of "dangerous areas of Toronto."
Disclaimer: Safety conditions change all over the world on a daily basis. We do our best to advise but this info may already be out of date. Do your own research. Enjoy your travels!
---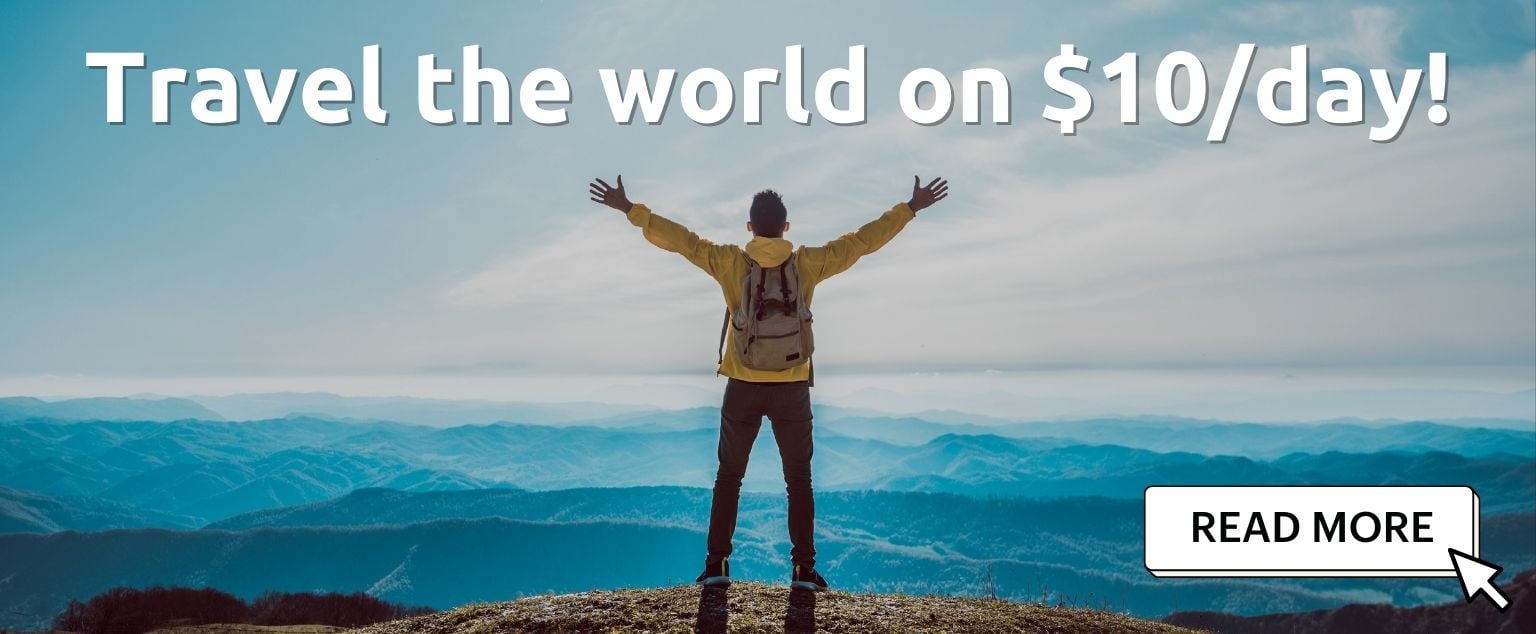 And for transparency's sake, please know that some of the links in our content are affiliate links. That means that if you book your accommodation, buy your gear, or sort your insurance through our link, we earn a small commission (at no extra cost to you). That said, we only link to the gear we trust and never recommend services we don't believe are up to scratch. Again, thank you!