It used to be that gap years were frowned upon and discouraged. It was expected that once you finished high school you should instinctually know which direction you want to take, and throw yourself headfirst into the pursuit of formal tertiary education, followed swiftly by gainful employment.
If the last few years have taught us anything, it's that what we thought was that the right way to do things might not hold always true anymore. Even before the pandemic hit, taking a gap year after finishing high school had been growing in popularity, and for good reason. Its a time to find yourself, disconnect and explore this big wide world of ours!
Of all the places to enjoy such a transformative experience, Canada ranks highly, offering a range of fun experiences to offer a life-changing trip.
Our guide for planning a gap year in Canada covers all the whys and hows of planning, and getting the most out the time away!

Do You Want to Travel FOREVER??
Pop your email in below to get a FREE copy of 'How to Travel the World on $10 a Day!'.
Why Take a Gap Year in Canada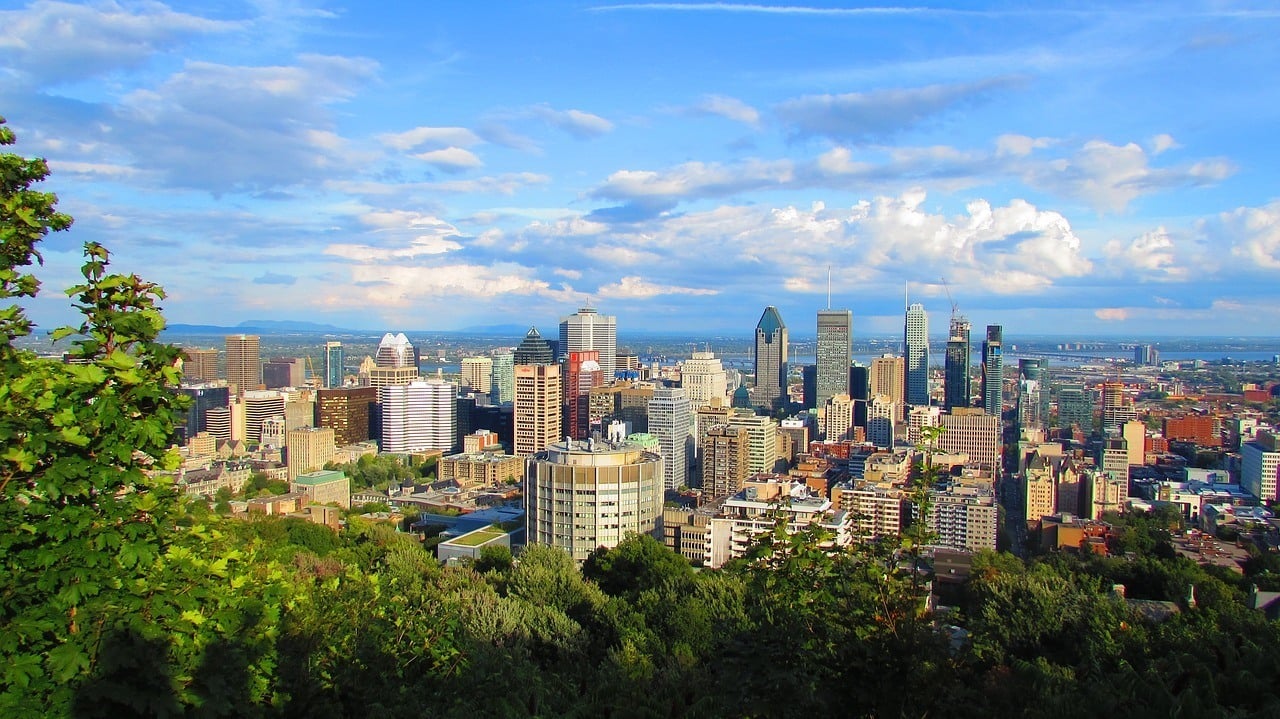 In the past, gap years were perceived as something for the lost or confused, or those lacking motivation after leaving school.
We highly believe that taking a year off to travel can be extremely valuable, no matter when in life you take it – grown up gap years are a thing too. A gap year is an opportunity to gain life skills and experiences while you reflect on which direction you wish to take in life, and have a fantastic time doing so.
Anyone can take a gap year, from school-leavers to experienced professionals. Traveling and experiencing different countries and cultures is a transformative time.
Of course, school leavers are the largest percentage of people taking a gap year as they seek out freedom before ploughing into their studies and career paths. It should be fun and memorable, but can also help with gaining skills that can contribute to a future career, boosting future applications for jobs and study programs.
Canada is perfectly suited for a gap year, with lots of internships and volunteer programs to choose from. Try your hand at being a ski instructor, volunteer with an environmental organization, or dedicate your time to learning French and exploring Canadian culture.
If you are looking to get out of your comfort zone, a Canada gap year will do it.
How to Plan a Gap Year in Canada?
How you plan your gap will depend on what you wish to gain. There's no right approach. You might be the kind of person who wants to wing it and go where the wind takes you, or you may prefer something a bit more structured. Either way, we've got some tips to help you plan the best gap year in Canada for you.
1. Budget
As with all things, a lot of your plans will depend on your budget. Knowing how much you have to spend upfront will go a long way in helping you avoid nasty surprises.
If your budget is a little snug and you're looking for a cheap gap year, you'll probably need to find work to help pay your way as you go. Definitely avoid traveling during peak tourist seasons if this is you!
2. Duration
Consider how much time you can dedicate to your trip! This will vary from person to person as everyone's circumstances are different. For students, the average duration is around nine months to a year. However, no one is stopping you from scooping up the digital nomad way of life and living a constant gap year!
3. Pre-planned Trips vs Winging-it
This is where it helps to be honest with yourself. Not everyone is the kind of free-spirit who can set off into the great beyond with just a visa, a fist full of money, and a backpack.
Some of us will benefit from having a clearer plan (and maybe even a backup, just in case!). It really helps to have someone to help with things like visas, work placements and tackle all those admin-y bits – which is where agencies like Global Work and Travel can help you out. They will handle all the planning and complicated things, while you pack your bag and prepare for the trip of a lifetime.
Alternatively, you could also go with Worldpackers. It's an online company that connects travelers with foreign volunteer hosts who then work in exchange for housing. You basically get to live for free by helping the company or business with a few hours every week. Worldpackers also offers a plethora of additional resources, a great support network, a blogging platform for collaboration, and a whole lot more – ideal for your gap year!
Now I know there are some of you out there who can't stomach the thought of a regimented or even pre-planned trip. Don't stop reading though, as you can totally wing a gap year with nothing more than a visa, some cash, and a (loose) plan! This option is great for those who don't have too many financial limitations.
4. Criteria
What are you looking to get from your gap year? They aren't all going to look the same. You could backpack Canada while picking up small jobs when you need cash, you can hop on a planned program, or you could totally throw yourself in the deep end!
Be clear about the experience you wish to have during your Canada gap year and plan for that. But don't be surprised if your plans change somewhere along the way. Travel changes people, there's no saying that you have to stick to your original plan.
Is This the Best Backpack EVER???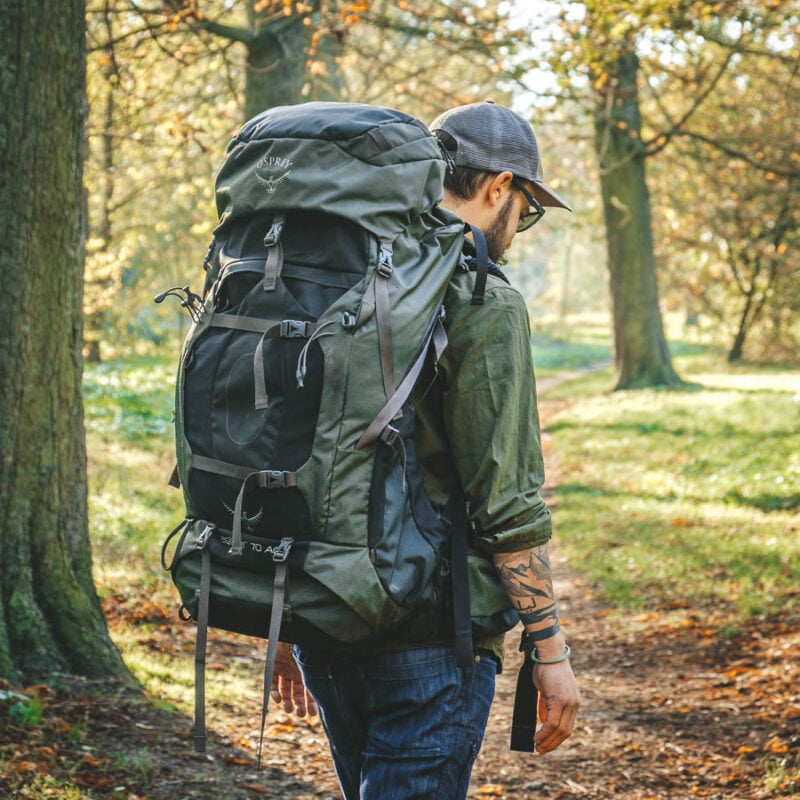 Gap Year in Canada Budget
Budgeting for a gap year can be a daunting experience. How much money is enough?
The budget you'll need for your gap year in Canada will change depending on what you want to do – and, let's be honest, what you can afford.
The most important costs are accommodation and food. In Canada, accommodation tends to be pricier in the big cities, with a one-bedroom apartment in a city center coming in at around $1,300 a month. The popular cities like Montreal, Toronto, and Vancouver have a much higher cost of living than rural towns!
Some of you may be lucky enough to have an option to stay with a host family. Not only is this cost-effective, but it also offers that live-like-a-local benefit, as well as cultural and language immersion.
As well as planning for things like food, transport, sightseeing, tours, and activities, remember to make sure you have some budget stashed for those unforeseen things, like a visit to a doctor. We suggest preparing a decent fallback amount in case of emergencies. Check out our post on costs for travelling for a year for an idea of how much to have set back.
We've done some research and created a basic skeleton budget that should cover your very basics.
Gap Years in Canada

| Expense | US$ Cost |
| --- | --- |
| Rent (Central vs Rural) | $800 – $1500 |
| Eating out | $100 |
| Groceries | $300 |
| Public Transport | $80 – $100 |
| TOTAL | $1280 – $2000 |
Visas for Gap Years in Canada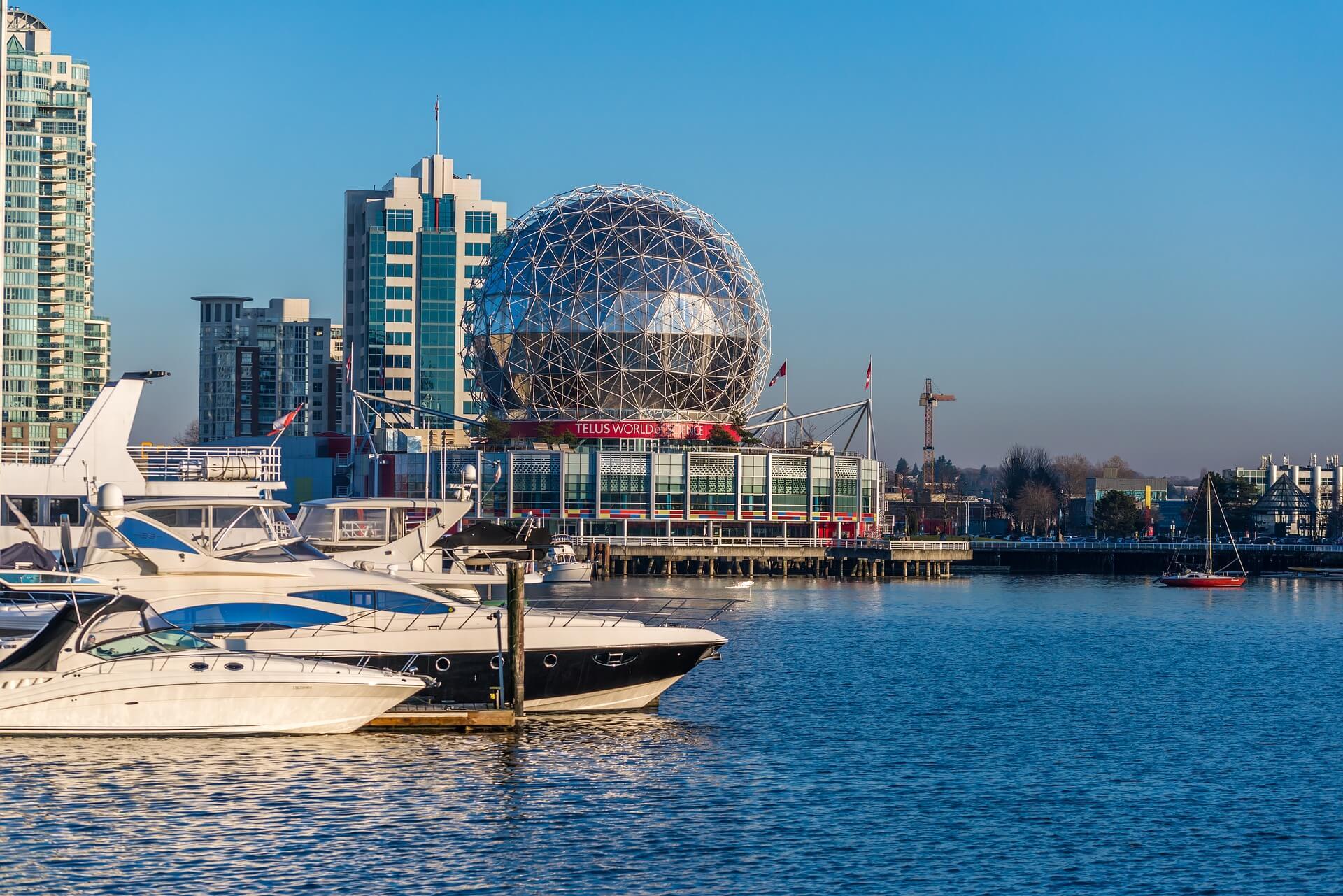 Visas are a crucial part of planning a working holiday in Canada. The visa you need will depend on what you intend to do, and how long you plan to stay.
If you're going to be traveling and hope to do a spot of volunteering, you might be able to get an easy-peasy tourist visa that will allow you to stay for up to six months.
Those planning to study abroad, and who will be enrolled on a course in Canada, can apply for a student visa. To qualify, you need to be accepted to a study program, and have proof that you have the funds for your fees, as well as living expenses for the duration. This is a type of temporary residence visa, and once your course is complete you must leave.
If you're planning to work or intern, it's likely you'll need to apply for a working holiday visa or a Student General Working Holiday Programme. The criteria to qualify will differ depending on where you are from, but generally, you must be between 18 and 35. You'll need to pay a fee for your application, but once your visa is approved you can live and work in Canada for up to a year.
Visas are a notoriously fiddly business, and it's advisable to get help where you can. Canada may require that you have a job lined up before you arrive. Having a planned gap year program with an agency like Global Work and Travel helps make the process easier, and less stressful.
But, if you are a rebel looking to wing your Canada gap year, Visa First can take control of your visa applications.
The Future of the SIM Card is HERE!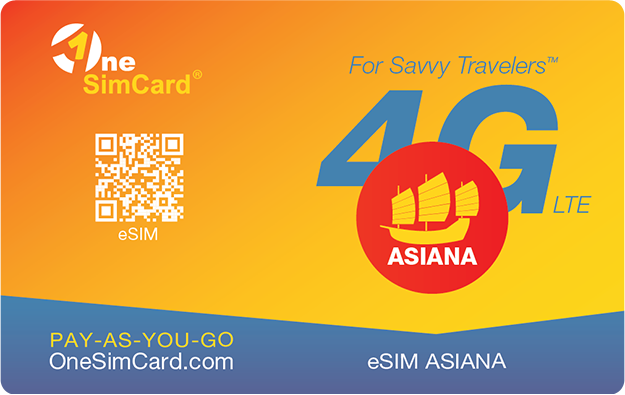 A new country, a new contract, a new piece of plastic – booooring. Instead, buy an eSIM!
An eSIM works just like an app: you buy it, you download it, and BOOM! You're connected. It's just that easy.
Is your phone eSIM ready? Read about how e-Sims work or click below to see one of the top eSIM providers on the market and ditch the plastic.
Buy an eSIM!
What to Do in a Gap Year in Canada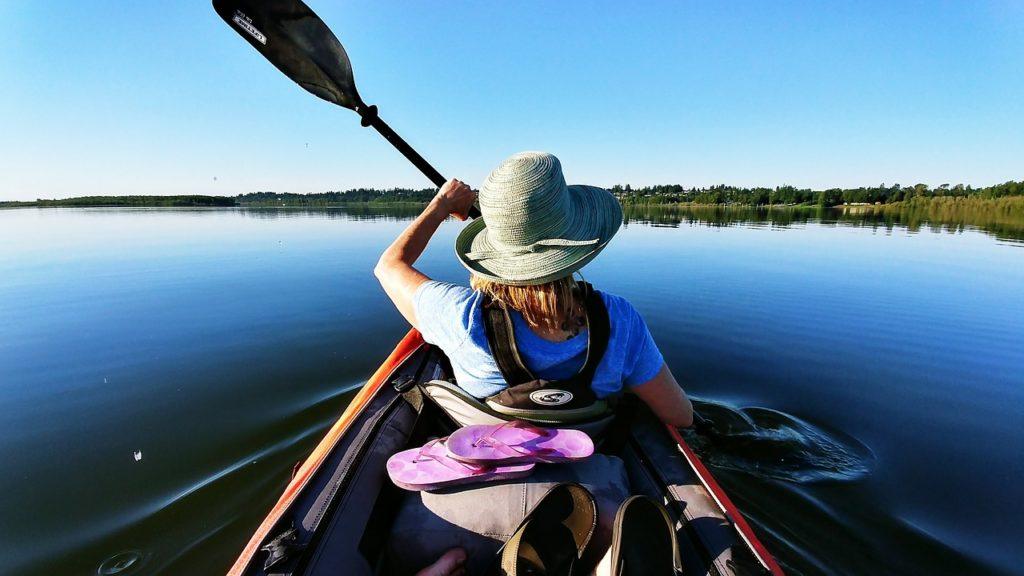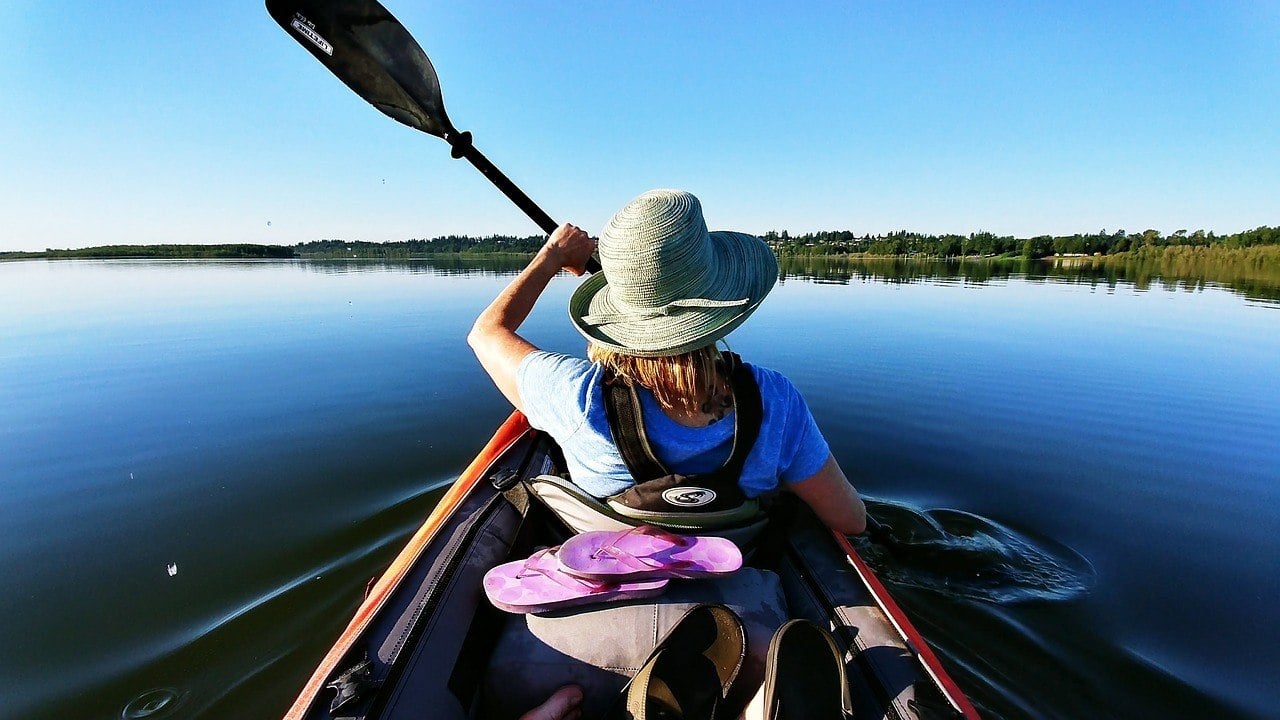 Aside from traveling across the vast expanse of Canada's beautiful landscapes, there are a few different ways to enjoy your gap year.
Canada is well equipped for those of you wanting to work and volunteer. Whether you want to spend time getting to grips with office life, taking care of children, or offering assistance to much in-need volunteer organizations, Canada is teeming with work opportunities
But, it's not all work. There're places to play too. Explore Canada's glaciers, lakes, forests, and mountains. From once-in-a-lifetime trips to see the magical Northern Lights, snowboarding in the mountains, and the United States just a flight away, Canada is a dream for those wanting to travel as much as possible – with chances to earn cash in between.
Working in Canada
There are lots of entry-level to mid-level jobs available for gap year-ers. They're not highly skilled roles, but they're a fun way to meet other travelers while you earn some cash.
Jobs on offer include seasonal work in hospitality – think summer camps, ski lodges, summer resorts – and even some construction and labor jobs. They are dotted all over Canada, and will have you living in a spectacular snow-blanketed mountainside or in the bustling city – it's up to you!
Once you're in the country, you'll probably want to set up a job fairly quickly so you can begin saving for your travels. It's a good idea to come prepared with a good CV – you don't want to be banging together a rushed resume instead of being out exploring.
There are plenty of job boards online, but word-of-mouth can be extremely useful too. If you're staying in a Canada hostel with other travelers, don't be shy. Mingle and ask around if anyone has any leads. At best, you may find something, at worst, you've met someone new.
It can be easy to get despondent when on the job hunt. It doesn't always happen as quickly as you may like, but something will come along. Just keep putting yourself out there!
If you're the kind of person who prefers to have a little bit more security, then working with a travel company that specializes in working holidays in Canada can save you loads of stress. Global Work and Travel can offer complete security during your gap year.
Not only can they provide invaluable advice, but they're also well connected to hundreds of local businesses and can set up interviews for great jobs. They take all the stress and hassle out of finding accommodation, getting a local bank account and a local mobile phone.
Global Work and Travel also help with visas and accommodation for those first few scary days on your own, and a really helpful 'Welcome to Canada' orientation program. They even provide tax assistance! No matter where you go on your working holiday, you'll have ongoing support as well as 24/7 assistance via their emergency line too.
Other benefits include a trip coordinator and concierge to help you get the absolute most of your gap year in Canada.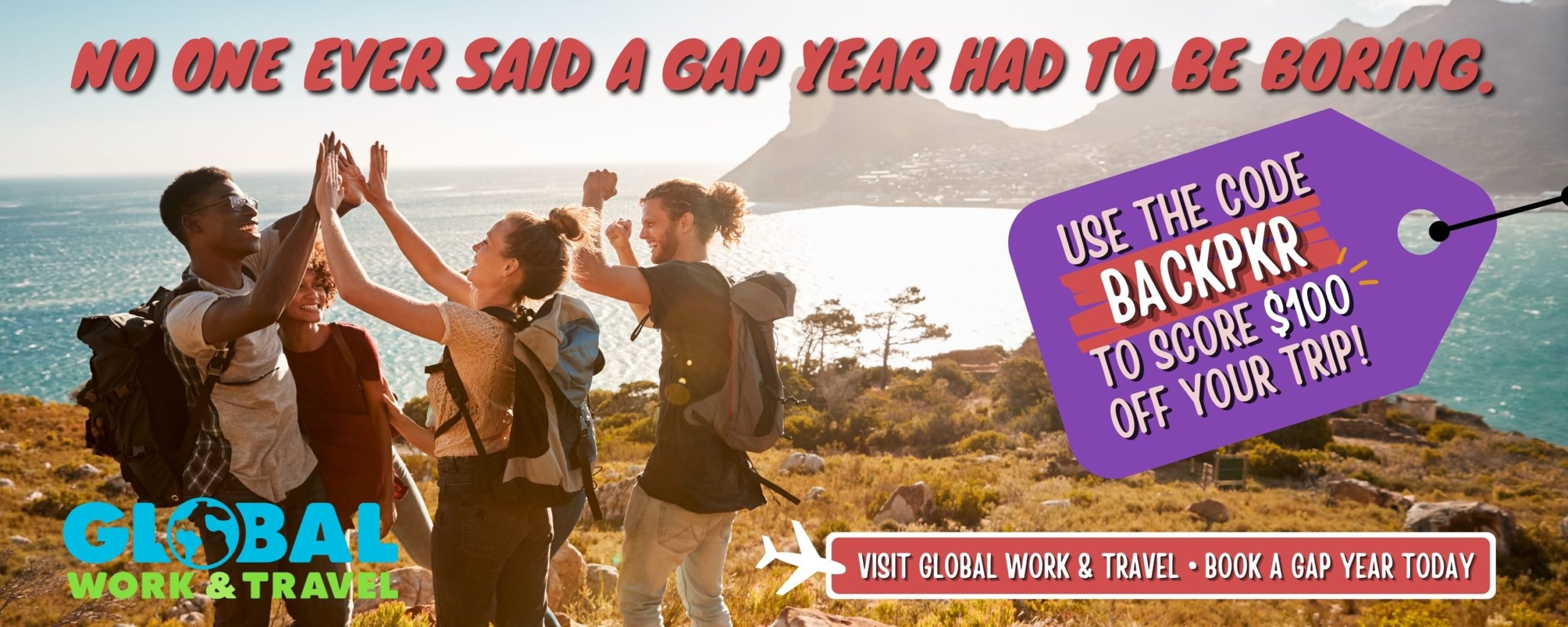 Interning in Canada
Canada is one of the world's largest economies and is, therefore, a popular destination for internships and working holidays in Canada. Interning is a great way to get experience and professional development in your chosen field. Choosing an internship in Canada is a smart way to get work experience, progress your career, get college credit and have an unforgettable adventure during your time off.
This sort of experience is invaluable for including it on your job or university application, and will really set you apart from the others. Not only will you be gaining valuable knowledge of your industry, but you'll be gathering incredible life experience too.
Most internships are unpaid, however the occasional paid internship does pop up – a hot commodity. You'll most likely be paying for your living expenses out of your pocket. That said, the experience you'll be gaining is priceless and absolutely worth it.
Most internships are in the larger cities like Toronto, Vancouver, Montreal, and Quebec, are in tourism and hospitality, architecture, engineering, IT, business, and marketing.
Finding an internship, paid or not, can be a tough nut to crack on your own, especially over the summer months when there's an influx of interns looking for work during their vacation. Begin by having a well-put-together CV, in the accepted style in Canada, and a good cover letter. Do your research and approach companies you'd like to intern with.
Because Canada is so popular, it's not easy to stand out amongst the many other applicants. Doing it on your own can be a tricky business. Not only do you need to arrange interviews for yourself, but you'll also need to find somewhere to stay close to your new job.
When it comes to moving your career forward, it's useful to have a little help on your side. Using a company like Global Work and Travel can give you the edge when it comes to securing a placement for a gap year in Canada. Not only can they help you buff and polish your CV, but they can also help secure interviews, and give you visa advice should you need it.
You can focus on climbing the career ladder while Global Work and Travel take care of the details. They'll offer you accommodation support, mentorships, and continuous support and assistance for the duration of your stay.
Au pair in Canada
Au pairing is a great option for a working holiday in Canada if you are good with children, responsible, and looking for an authentic Canadian trip. It sounds like a super fun job on the surface, but don't be fooled, being responsible for other people's children is not always as easy as it seems, and can be quite demanding.
The work itself will vary depending on the family's needs. It usually includes getting the kids to school, helping with homework, and sometimes light cleaning or cooking. As you'll be living with the host family, your accommodation and meals are usually sorted.
There are numerous job portals where you can seek a family to help. Some families may require previous childcare experience. We recommend talking to them before accepting a position. Remember, you'll be living with this family, so it's important that you get on! Finding someone that is a good match for you is extremely important as it can make or break the experience.
The pay is usually minimal, but your expenses are too as your lodgings and food are mostly covered.
Take some time to consider where you'd like to stay in Canada, and approach families in the area. Think of places where you can be close to activities you enjoy!
Finding the right position for your Canada gap year will be much easier with Global Work and Travel. They will match you with a safe and welcoming family, and help you get set up with all the essentials for starting your new Canadian life.
They offer an online au pair course, and help to facilitate a clear agreement with your employer on your duties, earnings, and what's expected of you.
If you encounter any difficulties, it helps to have their team on your side to assist and guide you. If for some reason things don't go swimmingly with your family, Global Work and Travel will re-match you!
As an au pair, you will get paid time off to explore and travel, and the team can assist you to plan your adventures, they'll even chuck in some free accommodation anywhere in Canada for five nights.
Expeditions and Epic Things to Do in Canada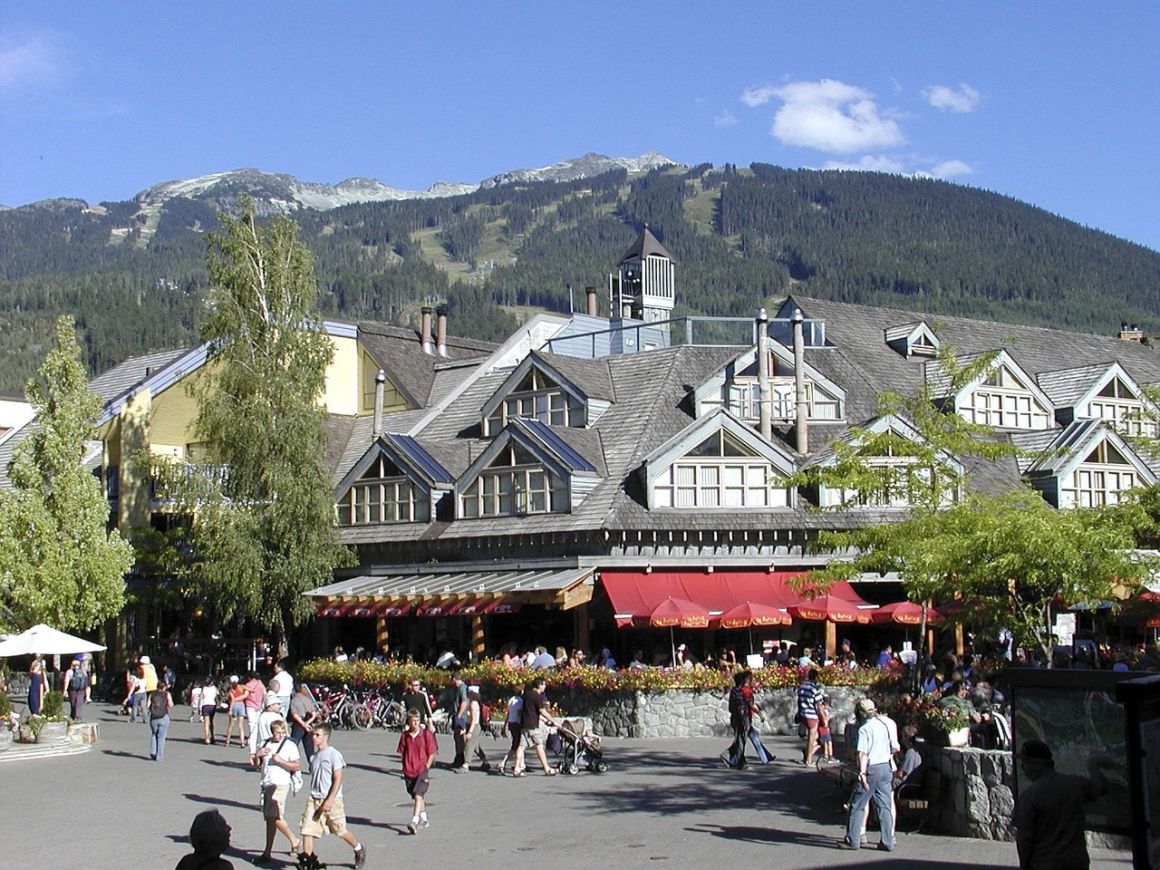 One of the reasons so many travelers choose to come to Canada for their gap year is the sheer vastness of the country, and magical experiences on offer. When it comes to adventure, Canada's got it in spades!
Choose your adrenalin level and get out there! Snow, glaciers, mountains, waterfalls – epic experiences are waiting for you.
Northern Lights
Few experiences are as awe-inspiring or as magical as seeing the Northern Lights, or Aurora Borealis. This sought-after experience should definitely be added to your to do list for your time in Canada. This is the kind of once-in-a-lifetime experience that gap years are made of!
This aurora viewing tour will take you into the wilderness of the Yukon Territory where you'll head far from city lights to a custom-built viewing location. Lay back and look up to see these fascinating swirls of green, purple, red, and yellow dance across the night sky.
Seeing the Northern Lights is weather-dependent, and as with all natural phenomena, there are no guarantees. You do, however, better your chances of seeing the Lights by planning your tour for the months between October and March, when there are longer hours of darkness.
Whistler Village
If hitting the slopes hard is on your agenda during your Canada gap year, then there's no better place than Whistler Village. This quaint ski resort village is famous for its winter sports, including skiing, snowboarding, and snowshoeing. Visit Lost Lake and the Brandywine Falls, or head off on one of the many scenic trails. This is the best place in Canada for skiing.
If you want to rev things up a little, why not try a wilderness snowmobile adventure? Zoom across the scenic backcountry, past frozen lakes, to beautiful lookouts and high-alpine bowls. Warm drinks and snacks are included as well as additional warm gear if you find yourself a little under-prepared.
Banff National Park
Banff National Park in Canada is a wilderness paradise of rocky mountain peaks, impossibly blue glacial lakes, and amazing wildlife. Spectacular at any time of year, Banff is a popular tourist spot, and for good reason. Make sure your camera is charged for this!
There's more than one way to experience this pristine wild destination, so you can choose something that fits your style. Take a guided ice walk in Johnston Canyon to see incredible ice-covered waterfalls and magical scenery, or saddle up for a Bow River horseback ride along the banks.

Our GREATEST Travel Secrets…
Pop your email here & get the original Broke Backpacker Bible for FREE.
What to Pack for Your Gap Year in Canada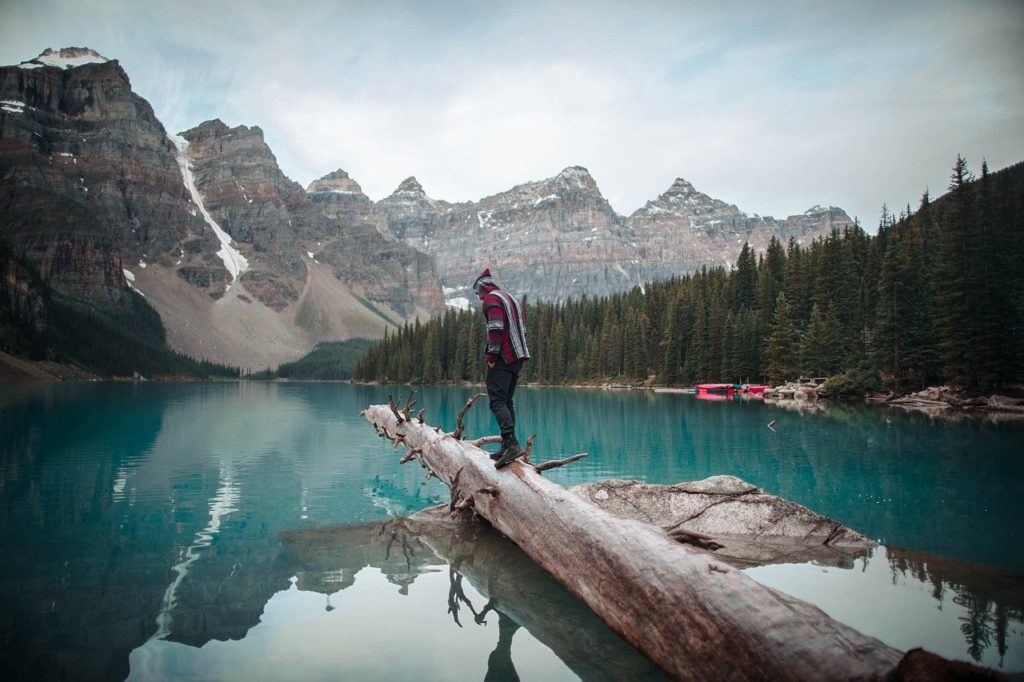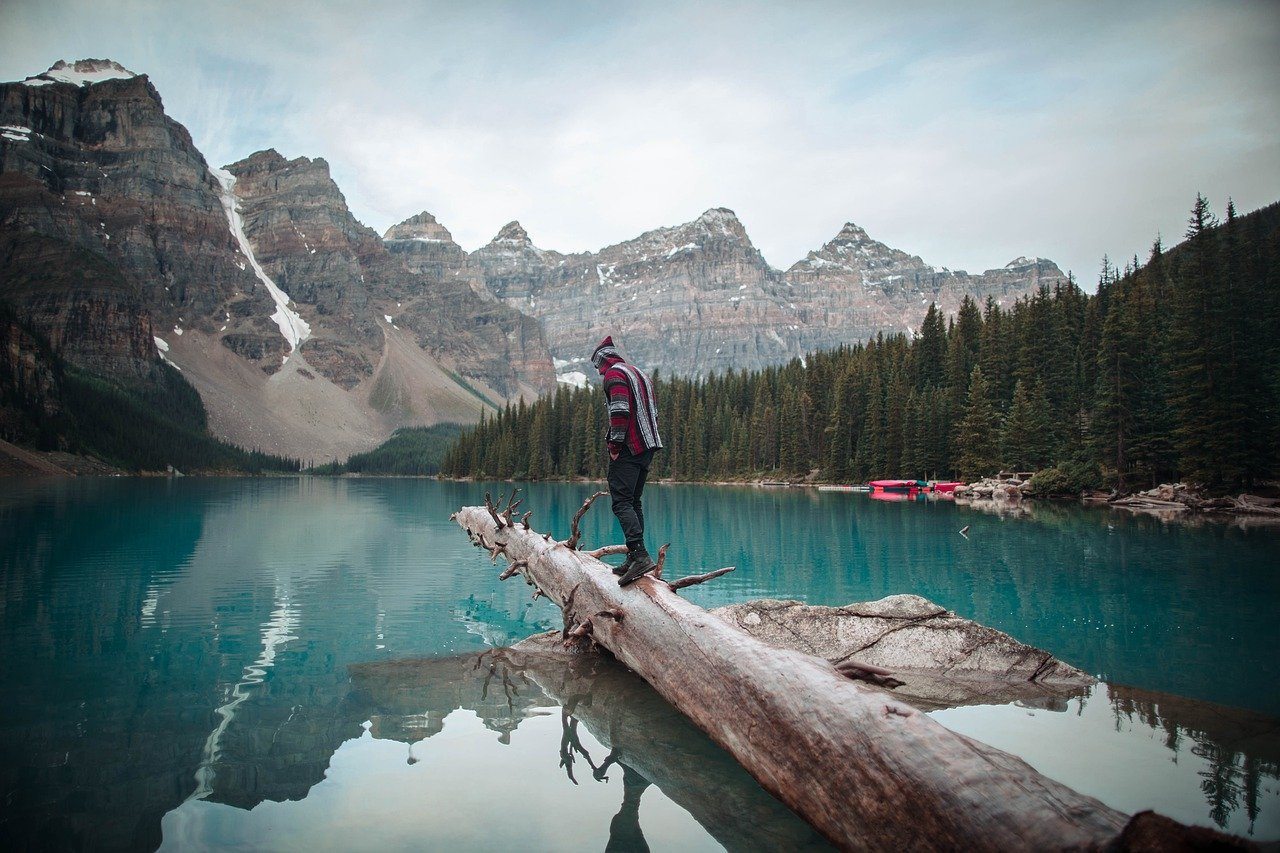 When packing for your gap year in Canada, you'll want to try to pack as light as possible. It can be tempting to bring all your clothes, but you really only need essential items. Besides, what you don't have, you can always buy.
The crucial items to include are your passport, money, tickets, and any medication you may need. There isn't much else that you'll need that you can't get once you get there. Of course, a camera or phone is going to be super useful and any chargers for all your gadgetry – let's be honest those are usually costly to replace, and you don't want to be spending money on tech unnecessarily.
Don't Forget Your Insurance!
Insurance is something we always strongly recommend. Sure, you don't really want to put it into the universe that things could go wrong, but they can, and you'll be glad for the insurance if by some chance they do.
Our recommendation for great travel insurance is SafetyWing. Not only are they easy to use, but they will have your back – particularly if you need medical care while you're travelling. This means you won't end up with a nasty pile of medical bills to harsh your travels.
Another great option is World Nomads. Get simple and flexible travel insurance that not only protects you but your gear and tech. Scale your cover to fit you and make sure that no matter what, you're in good hands.
Month to month payments, no lock-in contracts, and no itineraries required: that's the exact kind of insurance digital nomads and long-term traveller types need. Cover yo' pretty little self while you live the DREAM!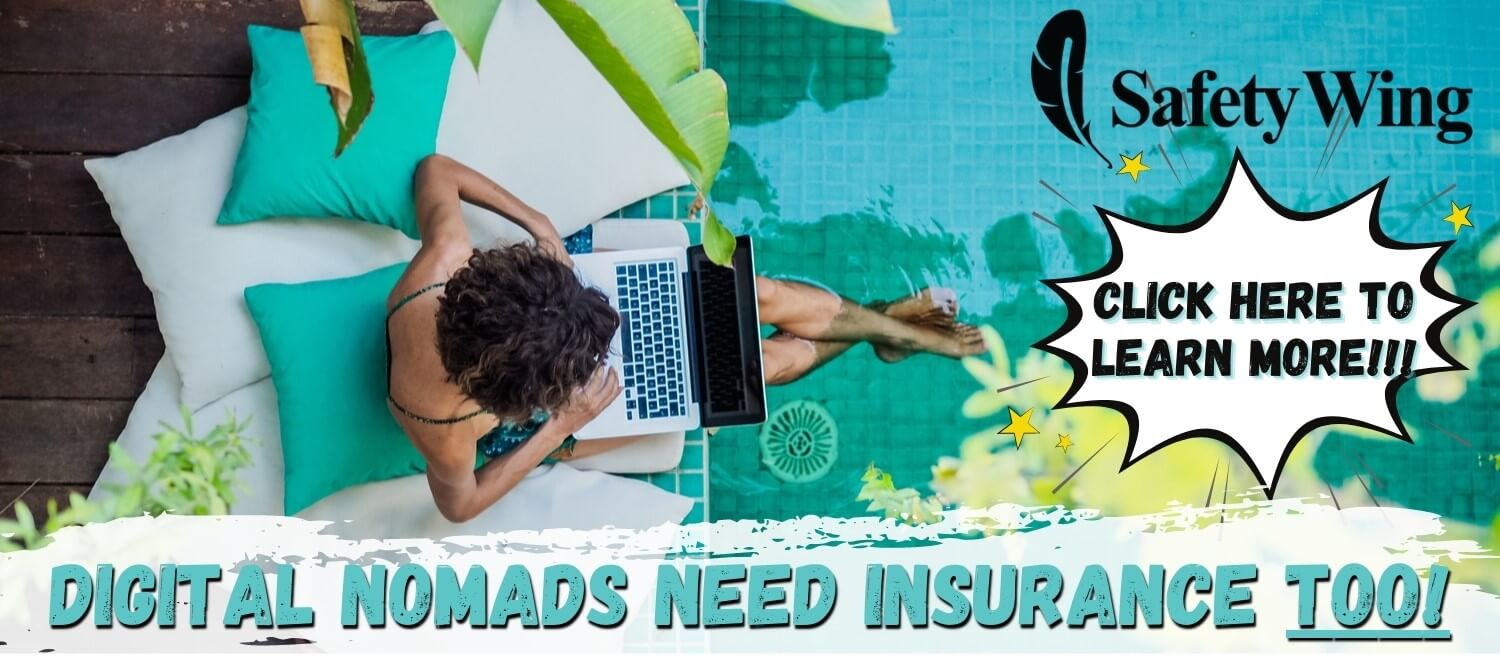 SafetyWing is cheap, easy, and admin-free: just sign up lickety-split so you can get back to work! Click the button below to learn more about SafetyWing's setup or read our insider review for the full tasty scoop.
Final Thoughts
Prepare for the time of your life! Canada is big in size, big on adventure, and epic in terms of a gap year experience. Explore the incredible wilderness areas, have memorable experiences, and spread your wings before you begin your career or studies.
Not only will you come away with memories to last a lifetime, but you'll also be able to add it to your work application to really set you apart from other applicants, or to earn college credit.
Yes, there are plenty of opportunities to work hard, gain skills, and earn a decent wage during your gap year in Canada, but in between you'll be exploring Banff National Park, skiing in Whistler, seeing the magical Northern Lights, and much, much more.
---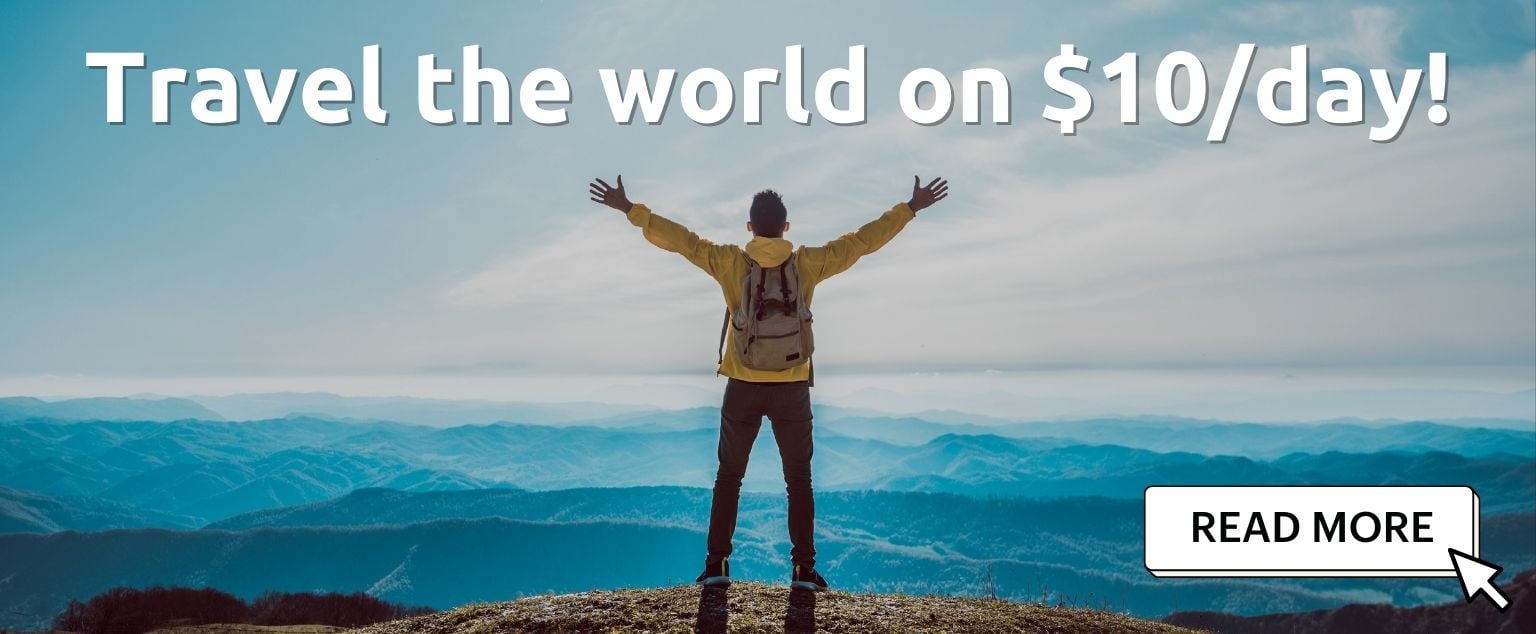 And for transparency's sake, please know that some of the links in our content are affiliate links. That means that if you book your accommodation, buy your gear, or sort your insurance through our link, we earn a small commission (at no extra cost to you). That said, we only link to the gear we trust and never recommend services we don't believe are up to scratch. Again, thank you!