If you've ever caught your mind wandering to far places when stuck in traffic on a banal Monday morning, it's likely you've thought about life in another city, or even a different country.
Those who've pursued the well-marked path out of university may be familiar with this feeling. But if you've made it as far as reading this article, then you're ready to switch things up. It's time to say goodbye to regularity, to repetition, to embrace change and open yourself up to a new adventure.
One of the best ways to change the trajectory of our lives is to move to another country. Canada is a top choice for many, with welcoming and diverse communities, epic mountain ranges and world-class cities. If you want to trade the high rises for the glacial-packed valleys or your small town for major cultural hubs, then Canada is the answer to your prayers.
That's where we come in, to give you a thorough overview of not just the cost of living in Canada, but how you can make the life-changing move happen.

Do You Want to Travel FOREVER??
Pop your email in below to get a FREE copy of 'How to Travel the World on $10 a Day!'.
Why Move To Canada?
Canada is a popular destination for backpackers thanks to their working holiday visas, ease of movement and, of course, incredible natural scenery. But for those sticking around long term, what is it like to live in Canada?
Depending on your goals and where you prefer to move, Canada has something to offer everyone. If you're career-focused, there are several world-renowned cities and commerce hubs, none bigger than Toronto.
Scattered along the southern border is a series of gorgeous small cities, full of friendly people with exceptional access to the outdoors. Canada comes with the opportunity to find a splendid work/life balance, with the chance to pursue your dream career while taking time to enjoy the little things in life.
But hold your horses. It isn't yet time to book your flight. Firstly, there is a high standard of living, and the overall costs may be higher than what you're used to. Anyone planning to be a digital nomad in Canada should keep this in mind. Secondly, boy does it get cold. Socializing and keeping active in the winter is a difficult thing to do, especially for newcomers.
Cost of Living in Canada Summary
If you're ready to embrace the good and the bad, then let's get down to business and talk about budgets. Before you hop on the next flight, it's important to have a firm grasp on the cost of living in Canada.
Putting aside the cost of moving, it's the everyday expenses that can be hard to work out. Average costs change depending on where you are in the country. For example, Vancouver is more expensive than Toronto, whereas Toronto costs more than Montreal.
Lifestyle of course plays a big role in your expenses. Montreal may be cheaper, but the social nature of the city can lead you to needing a higher budget to make the most out of it.
The table below comprises the most common daily expenses, and has been sourced from user data across several locations. The costs are the Canadian average and may change depending on your specific city/town of choice.
Cost of Living in Canada Summary

| Expense | $ Cost |
| --- | --- |
| Rent (Private Room Vs Luxury Apartment) | $600 – $3000 |
| Electricity | $95 |
| Water | $42 |
| Mobile Phone | $55 |
| Gas (1l) | $0.93 |
| Internet | $45 |
| Eating Out | $10 – $35 |
| Groceries | $200 |
| Housekeeper (less than 10 hours) | $155 |
| Car or Scooter Rental | $35 – $95 |
| Gym Membership | $46 |
| TOTAL | $1500 (w/ rent) |
What Does it Cost to Live in Canada – The Nitty Gritty
The table offers a nice insight into what living in Canada costs. But, let's dig a little deeper.
Rent in Canada
You may have escaped the 9 to 5 grind to pursue fresh adventures, but your old friend rent will follow you wherever you go. The good news is that compared to the US and Australia, Canada enjoys cheaper rent by roughly 23% and 12% respectively. However, it is likely to be more expensive than the vast majority of other nations.
Each city will come with the choice of apartments, homes and share houses. Some residential areas may cost less than downtown districts, but family-oriented neighborhoods can also present a higher price tag.
Vancouver and Toronto have a higher rent than the majority of Canada, but come with the most amenities and lifestyle opportunities. Cities like Ottawa, Calgary and Edmonton offer a greater balance between lifestyle and rent.
Here's what you can expect in terms of rent costs in Toronto:
Shared Room in Toronto – $500-$800
Private Apartment in Toronto – $1000-$2000
Luxury Condo in Toronto – $1800-$3000
Personal preferences, work opportunities and, of course, budget will be the biggest factors when determining your new home. Are you by yourself? Pursuing a social experience? Moving with family? Is proximity to schools important to you?
Another important question to ask yourself, if you're considering Quebec, is the language barrier. In Montreal especially, some neighborhoods are more bilingual than others. Downtown offers the best chance to mingle with English-speakers.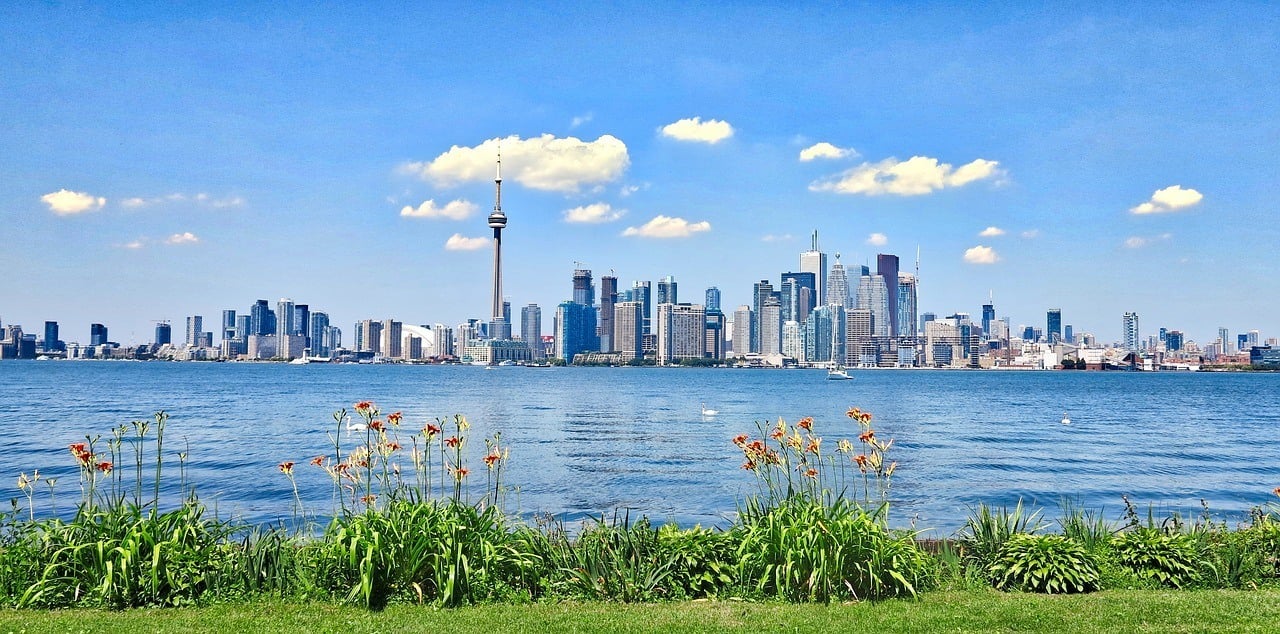 These are all important questions to ask when researching where you want to live in Canada. Moving to another country is always an enthralling, yet complicated experience. Finding yourself in the right situation is a major factor in feeling right at home.
Moving out of the cities doesn't necessarily mean cheaper rent and cost of living. Canada has several epic tourist destinations, perhaps none more renowned than Banff, where average rent is on par with Toronto.
There are many avenues you can take to find your new home in Canada. These span from websites to in-person visits. Popular websites that are used by locals and digital nomads include Rentals.Ca and Kijiji. Think of Kijiji as Canadian Craigslist. It's a great site to use for more informal accommodation searches and short-term leases.
Although rental scams aren't common in Canada, it's always best to do a bit of internet and in-person visits to ensure accuracy. For high-end accommodation, you may need to engage an agent, make yourself available for a viewing and then negotiate your rent with the landlord.
With an abundance of cities, large towns and gorgeous regions to choose from, you will have ample opportunity to find long-term accommodation. However, for peace of mind, book a central Airbnb for two weeks at a time. Moving to a new country comes with a lot of personal pressure, but in reality, there is no rush. Take your time and don't feel like you have to jump at the first opportunity.
Need a Crash Pad in Canada?
Need a Crash Pad in Canada?
Home Short Term Rental in Canada
Towering above central Toronto, this apartment comes with a balcony that gives you unbeatable views of the CN Tower and other city centre attractions! It is the ideal base for finding a permanent home in Toronto.
Transport in Canada
As one of the largest countries in the world, getting around Canada isn't always simple. Although it is scenic! The vast majority of cities and major towns are located close to the southern border, and are connected by a series of highways.
Public transport in Canada is generally pretty good, but it can vary depending on what area you're based in. Toronto, Montreal, Vancouver and Ottawa all have some version of a transport network. With Toronto's subway and Montreal's metro being the most extensive, and easy to use.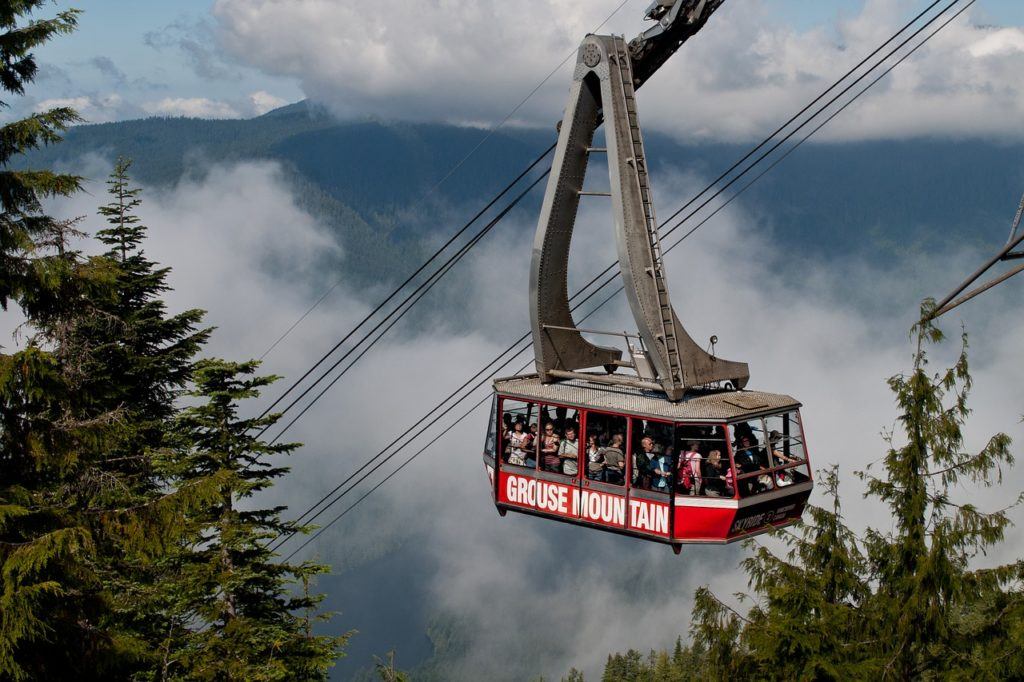 All cities and smaller hubs also enjoy a strong bus network, which is easier than getting around by car. However, unless you are in Toronto or Montreal, you will likely need a car to not only get around efficiently, but to make the most of your scenic surrounds.
If you are keen to explore the mountains and the lakes, it will be worth investing in a car rental or purchasing a vehicle.
Driving in Canada is safe and the roads are well maintained. Newcomers will take some time to get to grips with driving over snow.
Taxi Ride (Airport to Vancouver) – $28
Car Rental (per month) – $1410
Food in Canada
Canada is one of the most multi-cultural nations in the world. Beyond the mountains and valleys, the local food is something travellers remember the most. With influence from all over the globe, when in major cities, it is possible to have a new cuisine for each day of the week.
Toronto is home to an incredible diversity of food and flavours, and Montreal has a taste of France and amazing bagels. While Halifax, Kelowna and St John's show that a foodie paradise can come in all shapes and sizes.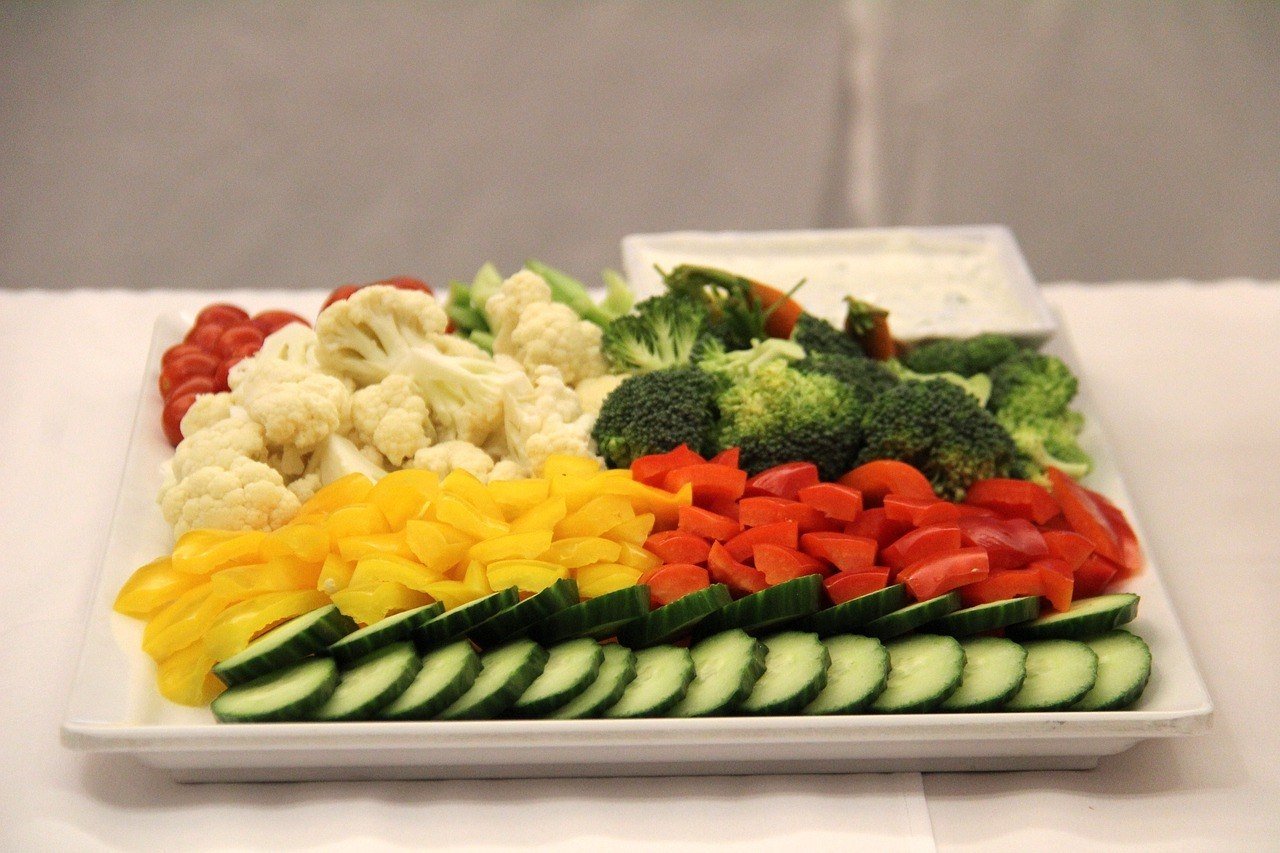 We all wish we could explore our local foodie scene with reckless abandon, as if everything costs what it does in South East Asia. Unfortunately, eating out regularly in Canada can quickly blow your budget. A basic lunchtime meal can easily cost over $15 with a nice dinner ranging from $30-$50.
As you get settled, try to find a happy medium. Take advantage of your local food market, such as Loblaw or Metro, to recreate some of your newly discovered meals.
Milk (1 litre) – $1.95
Bread (loaf) – $2.35
Rice (1kg) – $2.95
Eggs (dozen) – $2.85
Local Cheese (p/kg) – $10.30
Tomatoes (1kg) – $4.51
Bananas (1kg) – $1.38
Beef Round (1kg) – $11.95
Drinking in Canada
Tap water in Canada is drinkable, fresh and healthy. You can find bottled water in stores around town for as little as $1 – although costs, and the plastic waste, add up quickly. For nice cold water at the start of each day, grab a water filter and have it ready to go in your fridge.
Canada is a vibrant country full of festivals, events and great nightlife. Of course, atmosphere, vibe and personalities of the nightlife vary by city and region.
A pint of beer at a pub anywhere in the country usually costs around $5 and above, depending on the brand. Craft beers and imported brews from the US and Europe can cost around $8-$10.
If you're seeking a six-pack to enjoy with friends in your new backyard, you can expect to pay $10-$12 for basic beer options. Canada sits around the middle for worldwide beer prices according to World Beer Index.
When out on the town, keep in mind that you will need to tip your servers. If you've ordered a beer from the bar, leave a dollar for the bartender or add on 20% to your bill when it's time to pay.
Why Should You Travel to Canada with a Water Bottle?
Whilst there's a lot that we can do when it comes to traveling responsibly, reducing your plastic consumption is one of the easiest and most impactful things you can do. Don't buy one-use water bottles, don't take plastic shopping bags, and forget straws. All of this just ends up in landfill or in the ocean.
Keeping Busy and Active in Canada
Once the move is complete, now is not the time to slip back into the repetition of daily life. You have a new city, province and country to explore, and you would be remiss to let it pass you by. Onne of the top reasons people move to Canada is to enjoy the high quality of life. A major part of that is the country's amazing natural spaces.
Staying healthy and in shape in Canada is a great way to explore your new home. Wherever you are, there is going to be something on, or somewhere to visit. British Columbia and Alberta bring mountains to your front yard, while Ontario and Quebec have gorgeous national parks and expansive lakes.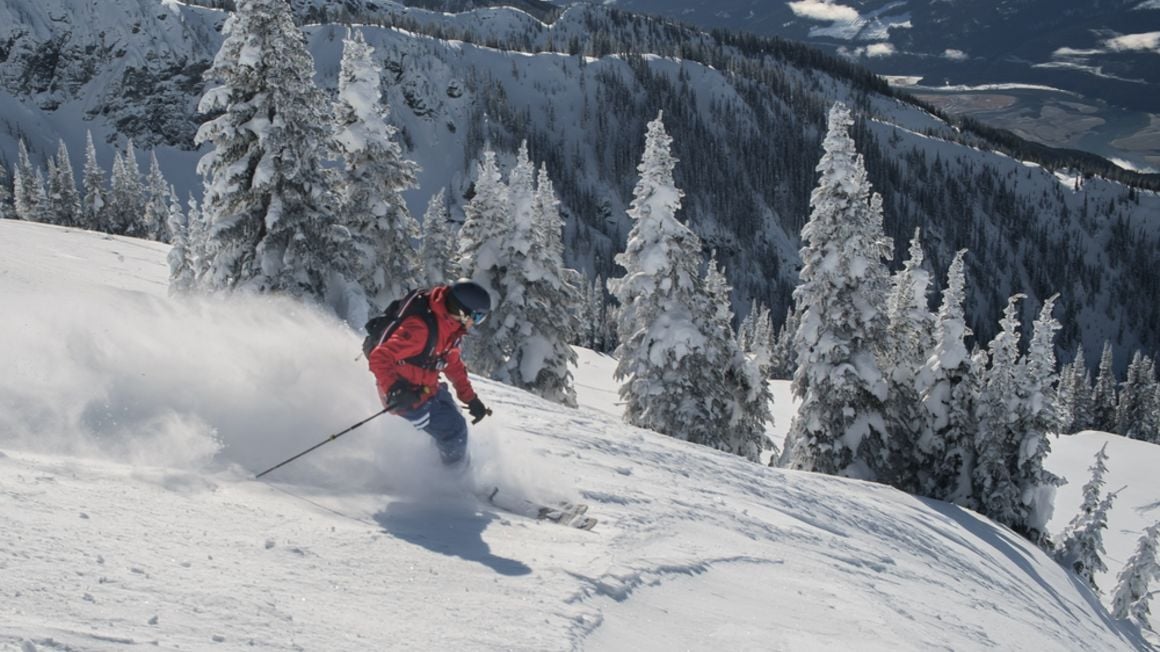 Beyond the typical hikes, bikes and adventures, here are some of the most common ways to stay active in Canada.
Ski Lift Pass – $77
Gym membership – $46
Bicycle Hire (8Hrs) – $35
Learn to Surf (Vancouver) – $90
Local Walking Tour – $20
Beaches, Lakes and Hikes (summer) – Free!
School in Canada
If you are coming to Canada with the family, you will be happy to know that the country's education system is high quality and in line with world standards.
Each province has their own individual systems, so rules and regulations differ. However, enrolling your children into the local public school system is straightforward everywhere, except Quebec.
Public English schools in the French-speaking province are competitive, and your child will need to spend one year at an English private school before transferring.
Those on residency visas will be able to register their children into the public system free of charge. Digital Nomads and expats without residency will need to pay a tuition fee determined by each province.
There are many quality private schools in each province, and some provide the International Baccalaureate program. Prices generally begin around $2500 per term increasing up to $5000.
Is This the Best Travel Pack EVER???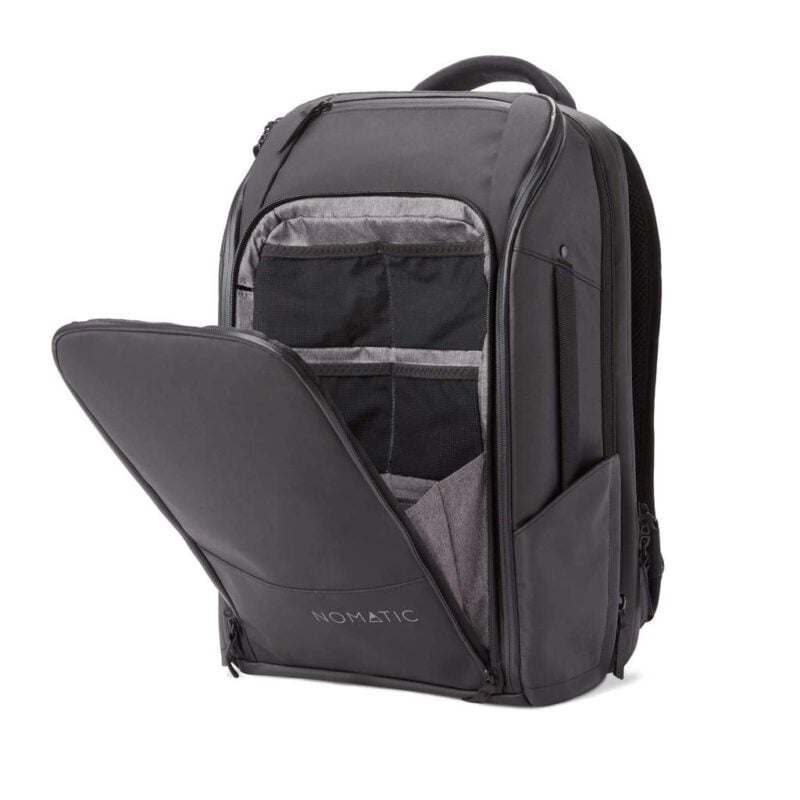 Medical Costs in Canada
Canada's healthcare is free for residents and citizens. The local universal healthcare system is one of the most expansive in the world, and regular prescription drugs are offered at lower prices than many other countries.
Keep in mind that ambulance cover, dental, vision and care facilities are not covered by the healthcare system.
For newcomers to Canada on long-term visas, you will be able to apply for a health insurance card on the day you arrive. You will find the form at hospitals, pharmacies and your local immigration office. The card takes around three months to be processed before you are able to use the Canadian healthcare system to the full extent.
If you are in Canada on a visa that doesn't allow you to access the system, private healthcare is simple to find. Even for residents and citizens, private healthcare can be a competitive option depending on your needs. Over 65% of Canadians have some version of private health insurance, which can sometimes be accessed with the help of their employer.
While you wait to access Canada's healthcare system or, if you prefer private insurance, consider SafetyWing. SafetyWing offers a monthly healthcare plan which covers Digital Nomads, expats and long-term travellers. We have been using it ourselves for a while now and find them to provide great value.
Visas in Canada
To enter Canada, you will need to have an approved visa or e-visa before touching down. One of the easiest ways to enter Canada is under the visa waiver program. Over 50 countries have access to the program, which provides travellers with a 90-day tourist visa and can help you decide whether moving is right for you.
Of course, while you can't work (online employment remains a grey area) you will have the chance to explore your potential new home before diving in to the visa process.
Once you're all in on the move, you will discover a variety of visas to choose from. Many of these can be attained without landing a job in your new Canadian city. For younger folk, the most common visa is Canada's Working Holiday Program aka the IEC, its a great choice for a gap year in Canada.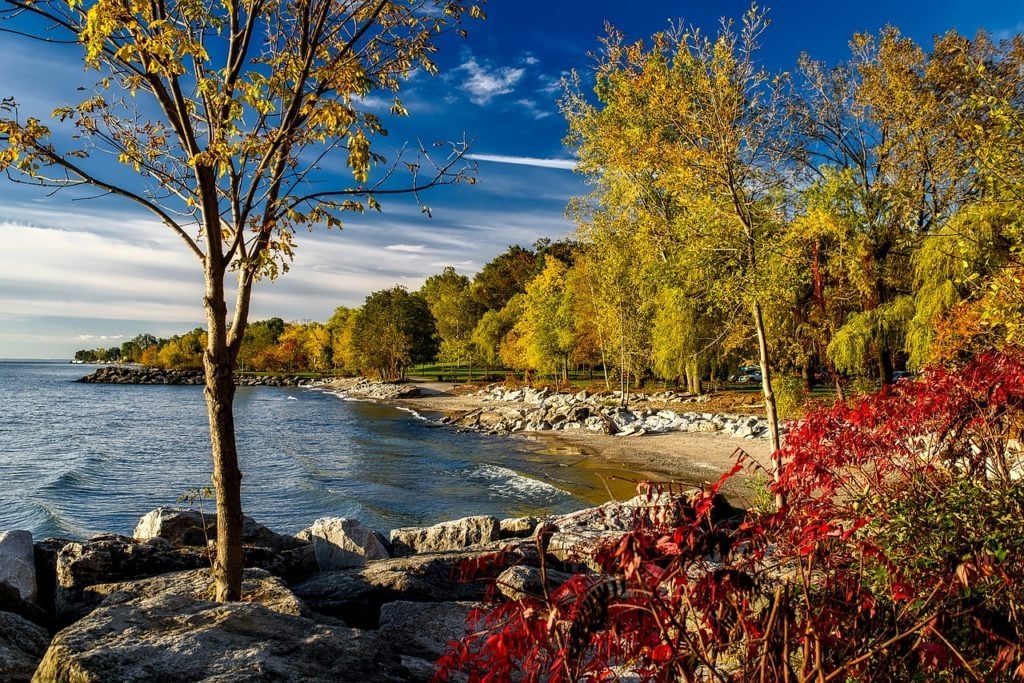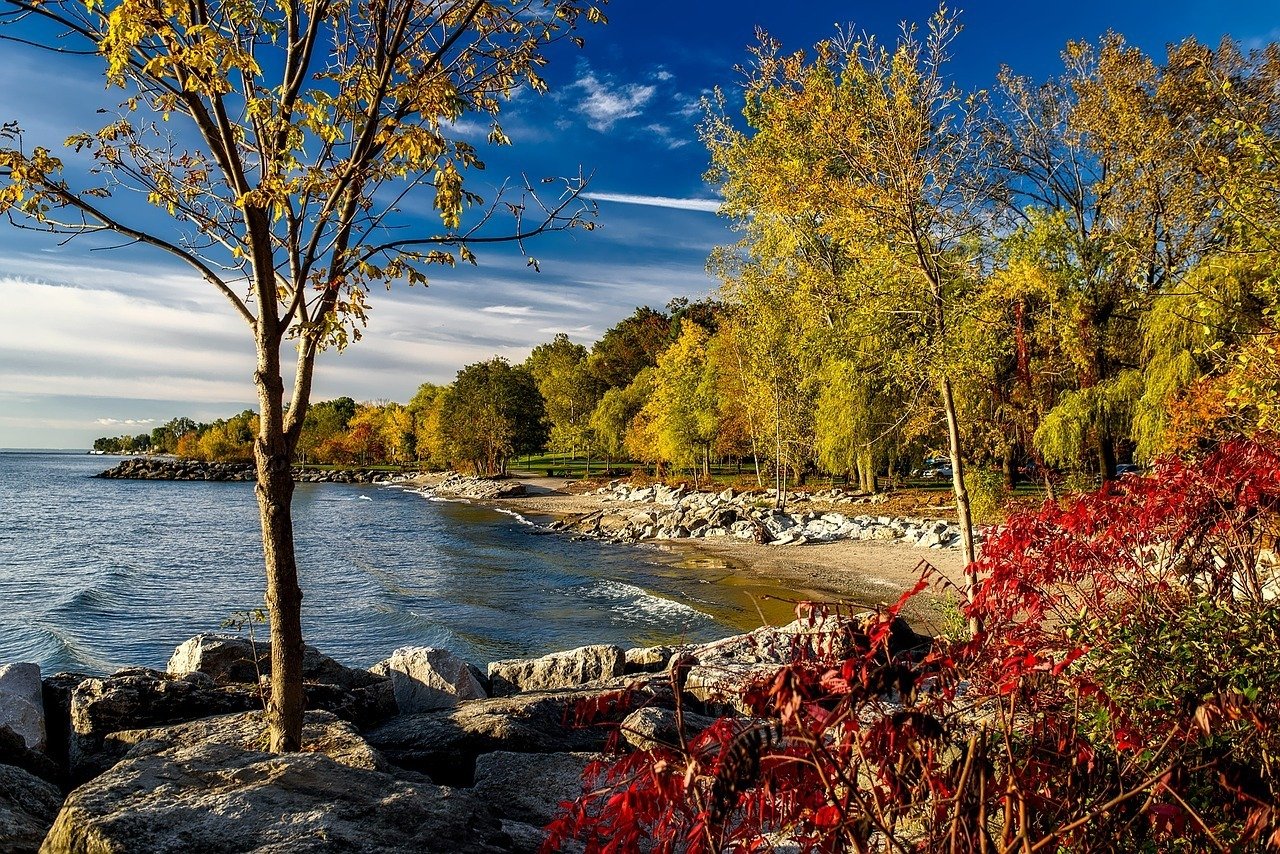 If you are yet to turn 30 (35 for some nationalities) the Working Holiday Program allows you the chance to work and travel around Canada, for up to two years. The visa can then be renewed until the age limit is reached. From there, you may have the chance to pursue residency or gain a work visa with the help of your employer.
Another option is employer-specific work permits. This is a great choice for those seeking to land in Canada with a job lined up. You can apply from overseas and your employer will handle the bulk of the paperwork. The major drawback is that you won't be able to pursue different employment without beginning the process again.
Open work permits are the most popular option for those immigrating to Canada. You will need to apply and have approval before landing. This visa will allow you to work in all provinces for between one and two years.
To apply for Canadian permanent residency, you must have lived in the country for three out of five years.
Banking in Canada
Canada may be a modern country with great education and an expansive healthcare system, but there are a few things they lag behind on. One of them is banking. Cheques are still used and internet banking lacks usability.
Now, at the end of the day, these are minor inconveniences. While cash is easy, you'll want a bank account in order to access ATMs, get paid, and save on those pesky international fees.
It is reasonably simple to open a bank account in Canada. Travellers on all work-related and residency visas can walk into the bank, and walk out with an account on the same day.
The most important aspect of opening a bank account is identification and paper work. These generally includ your passport, appropriate visa, a Social Insurance Number, and place of residency.
As we mentioned, you will want to avoid using your home country bank card as much as possible. Usage fees can quickly eat away at your savings. You can send money to your new account cheaply using Payoneer or TransferWise.
Taxes in Canada
Managing taxes in Canada is fairly easy to do as an employee. Your employer will take your taxes out of your pay before it hits your account. The tax year runs in line with the calendar year and at the end, you will receive a tax statement. You can then file your taxes through an online program or use an accountant.
The due date for filing is usually the 30th of April. Frustratingly, first timers will have to file via mail. So get in early to avoid delays.
If you have still have ties to your home country, be aware of any tax obligations that remain. Foreign income has the potential to be taxed. For more information, get in touch with an expert advisor.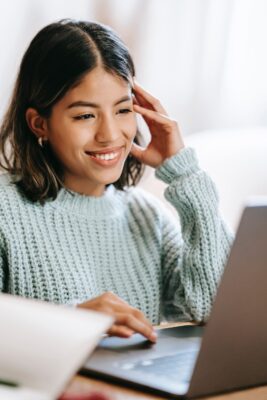 Earn $$$ ONLINE Whilst Travelling the World!
Keen to live the digital nomad dream while travelling the world? Who the hell isn't?
Teaching English online is a surefire method to earn a consistent income on the road. Work from anywhere, change some lives, and earn some dollaridoos while you do it!
Check out this detailed article for everything you need to know to start teaching English online.
Part of what makes moving to another country daunting for many are the unexpected costs. The surprises that poke a hole in the balloon and send you back to earth. After all, if drastically changing your life was easy, then everyone would do it. This isn't said to scare you, but to embolden and help you navigate any unexpected expenses that may arise.
Thorough research and preparedness can help you figure out what these costs may be. You'll give yourself the best chance of an uninterrupted transition into Canadian life.
Above we have talked about all the regular expenses, the groceries, transport and rent. These are easy to foresee, but often it's the small things that snowball and blow your budget and emergency savings.
A common thing is sales tax. As you shop around to furnish and decorate, or buy a new jacket for the winter, you may think you've stumbled upon a great deal. Only to arrive at the register and see a 15% hike in cost. Keep this in mind to help you budget for those little extras.
It's a similar situation for tipping. It can be a hard to change habits, but Canadian servers rely on tips. Remember to add an extra 20% onto your meal.
These are just two examples that can help you create a moat around your budget, have an extra set of savings for unexpected costs.
Insurance For Living in Canada
Life in Canada is considered safe. Canadians have a cherished reputation for being welcoming of immigrants, and while there are always less desirable neighborhoods, all cities and towns are safe for moving around on foot.
But things can happen. While violent crime is low across Canada, bicycle theft, especially in Toronto and Montreal, is quite common. To save the unexpected cost of getting a new bike, invest in a solid lock.
Mishaps and misplacements can occur wherever you go and under the excitement and stress of such a big move, it's easy to make mistakes. That's why it pays to research some travel insurance prior to arriving in Canada, before switching to something local for the long term.
A solid way to protect yourself, your belongings and your financial 'moat' is SafetyWing. Spending a few dollars here can save you a lot down the line. We've been using them on our travels and have enjoyed the peace of mind.
Month to month payments, no lock-in contracts, and no itineraries required: that's the exact kind of insurance digital nomads and long-term traveller types need. Cover yo' pretty little self while you live the DREAM!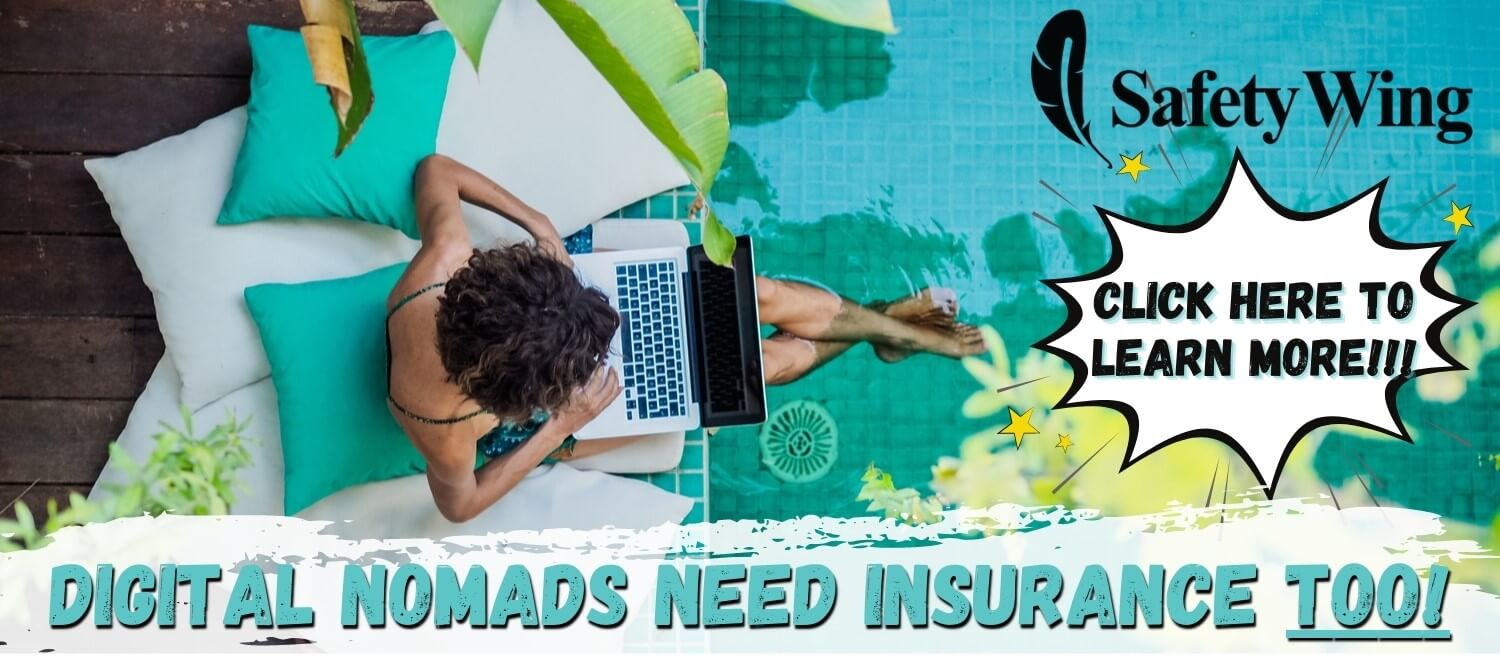 SafetyWing is cheap, easy, and admin-free: just sign up lickety-split so you can get back to work! Click the button below to learn more about SafetyWing's setup or read our insider review for the full tasty scoop.
Moving To Canada – What You Need To Know
With costs and budget squared away, what else do you need to know about moving to Canada?
Finding a Job in Canada
With a stable and growing economy and a healthy job market, Canada provides excellent opportunities for expats to find gainful employment. Outside of Montreal and Quebec, where French-speakers are heavily favoured, expats will find opportunities to continue their career trajectory or choose a completely unique path.
If you have arrived on an open-work permit, you can choose which direction you go in. Keep in mind that in such a vast country, some industries only exist in certain provinces or regions. Networking is also important, especially if you wish to move on from your first gig into a more experienced or exciting role.
Expats arriving from the UK, USA or Australia should be prepared to earn less money and pay high taxes. However, this is somewhat offset by many areas in Canada being rated as amazing places to live. The average wage in Canada is roughly $47,500 per year. This jumps up in major cities like Toronto, who have an average wage of $52,700.
For those taking part in the IEC program, hospitality and tourism industries are two strong options. Ski fields and city bars have a high turnover, opening the door for newcomers to get their footing and begin their working life in Canada.
Where To Live in Canada
Canada is a vast country with a population of over 37 million people. From city to city and town to town, the personality and vibe changes, offering something different for expats to consider.
In different parts of Canada, you will find world-class skiing, epic mountain ranges and plenty of green space to be active. A road trip through central Canada will show you a world of flat land and prairies far removed from the Cascade and Rocky Mountains.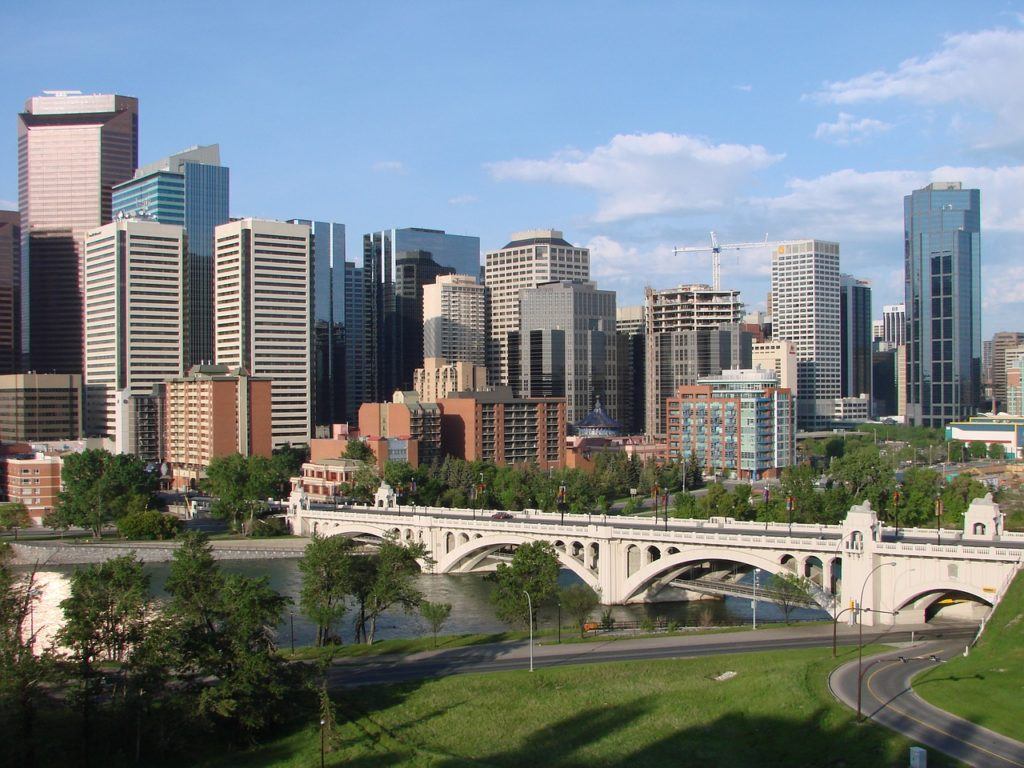 Canada's diversity leads to their cities having an exciting array of cuisines, along with international festivals and events. Small towns show off the pristine nature and provide expats with a slower pace of life.
Before settling, it's best to get out on the ground and explore with your own two eyes. Being such a big country, the biggest choice is often west or east coast? West being home to British Columbia and Alberta. While the east brings Toronto, Montreal and Ottawa.
All distinctly Canadian, but all very different. To help guide you, here is our run down of five major Canadian cities for expats.
Vancouver
It isn't hard to see why Vancouver is one of the top places for expats. Consistently voted as one of the most liveable cities in the world, Vancouver is enveloped by incredible scenery.
It is a diverse city with a lot of international business and some great opportunities for expats.
On your time off you can enjoy cuisine from around the world, excellent schools, and of course powder skiing nearby.
Best Area for Jobs Opportunities
Best Area for Jobs Opportunities
Vancouver
Vancouver is the heart of international business in Canada with a lot of opportunities for every type of worker. It makes a great home for expats thanks to its diversity.
Toronto
Canada's biggest city is home to around three million people. The streets of Toronto are full of life, amazing dining opportunities and cultural activities. The city comes to life in the summer with an abundance of festivals and concerts.
It is also home to the most major professional sports teams, none bigger than the iconic Toronto Maple Leafs. They have Major League Baseball, NBA and MLS teams.
Life in Toronto in the winter can be difficult, especially for newcomers. Major ski mountains are three hours away and the city lacks winter activities on its doorstep. If you choose Toronto, having a strong social circle will help guide you through the tough times.
Most Diverse City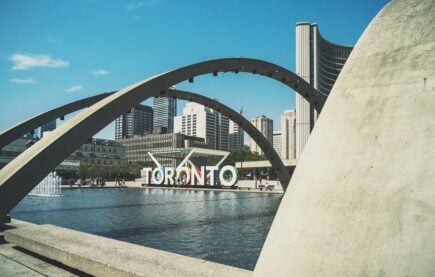 Most Diverse City
Toronto
Toronto has a little bit of everything! Incredible cuisine, thriving business, festivals and concerts – if you are looking for the best work/life balance, this is the place to get it.
Calgary
In the province of Alberta, Calgary is clean and green with parks and rivers throughout. The wages here higher than the national average, yet the cost of living is lower.
Calgary is home to one of the biggest annual festivals in Canada, the iconic Calgary Stampede. Now this may not be reason enough to move, but it sure will be something to look forward to!
When you have time off, you can enjoy plenty of sunshine, dry winters and an envious selection of national parks. Banff, Canmore, Lake Louise and the Rockys are all within shooting distance.
The Greenest City
The Greenest City
Calgary
If you love nature and don't want to join the busy city life, Calgary is the ideal place in Canada. Featuring parks and rivers, it is the perfect combination of nature and metropolitan.
Montreal
A mix of old France and modern America, Montreal is the most unique city in Canada. The vibrant neighborhoods, historic buildings and bilingual culture are enough to pique anyone's interesting.
Walking through Old Montreal will have you feeling like you're in Paris. Add in diverse dining and mouthwatering bagels and it is easy to feel at home.
However, lack of French-speaking skills can hinder expats from finding work, especially in public positions. This can leave just the mundane gigs to choose between. Those with specialised skills can overcome these issues in certain local industries like tech and transportation.
Most Unique City
Most Unique City
Montreal
With an old-world charm, Montreal is a french-speaking city with an impressive business centre, buzzing nightlife and vast culinary choices. For an expat looking to get in among the action, it is the perfect place to stay.
Ottawa
Ottawa is a popular choice for expats. The medium-sized city comes with a fantastic work/life balance. As Canada's capital city, there are a lot of work opportunities. Often with higher salaries than other Canadian cities, Ottawa also still feels close to nature.
On your doorstep, you will have several skiing opportunities in the winter, from Edelweiss to Mount Pakenham. Add in some great local parks, rivers and Lake Ontario, you don't have to travel far to enjoy your time off.
Canada's Capital City
Canada's Capital City
Ottawa
Close to skiing, parks and Lake Ontario, Ottawa is a scenic beauty with a lot of work opportunities for expats. Immerse in the heart of Canada's capital while being nearby nature.
Canadian Culture
Canada is a strong multicultural society, with the nation's biggest city, Toronto, recognised by the United Nations as being the most diverse metropolis in the world.
Also a popular destination for expats, it can be a reasonably easy place to settle. This is particularly true if you are arriving from another Western country.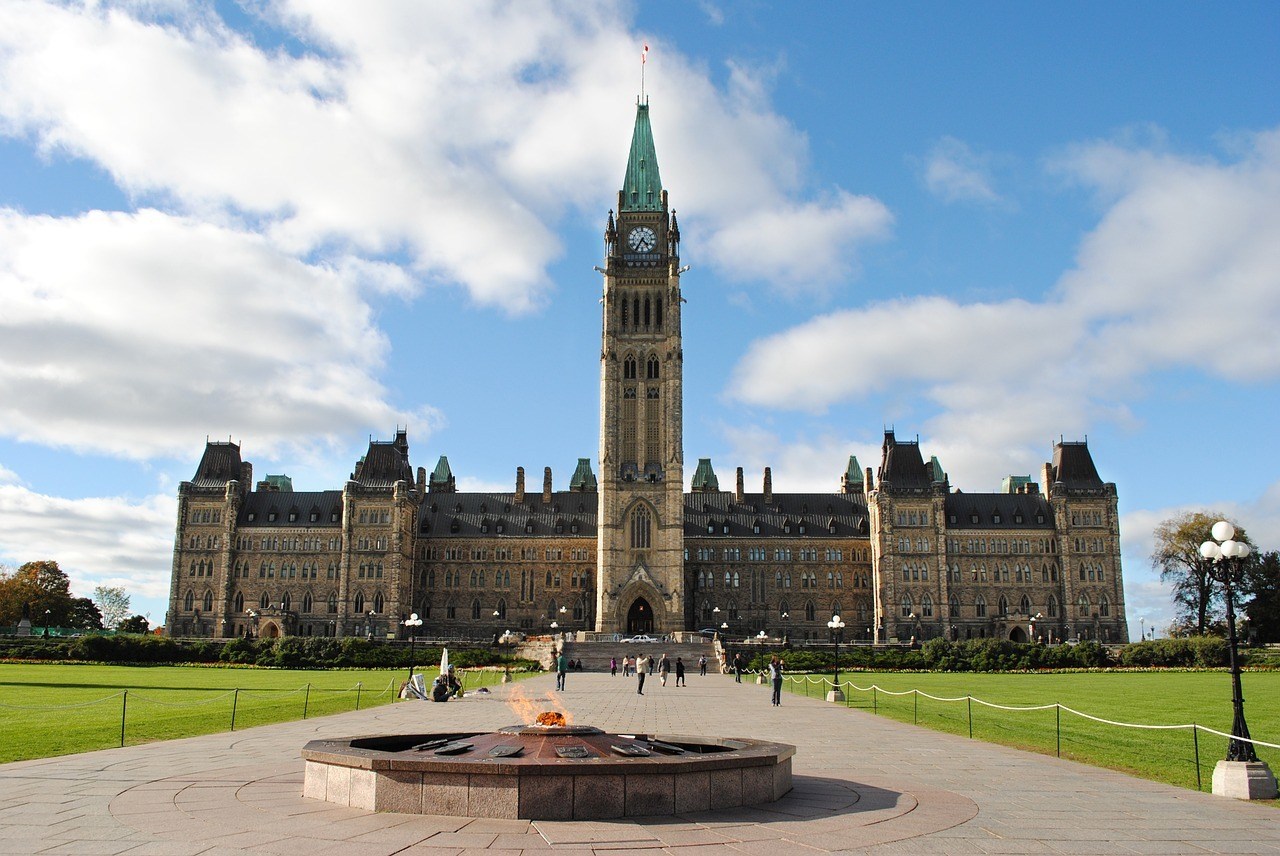 Canada is very inclusive with a strong LGBTQ+ community, and is a relaxed place to live.
This, of course, can create complacency, leading to locals to become cliquey over time. In bigger cities like Toronto and Vancouver, you'll have plenty of opportunities to create a social circle, but you'll have to take the first step.
Pros and Cons of Moving To Canada
Canada may be a great place for expats, but nothing in life is perfect. As much as the poutine may convince you otherwise. Here are some pros and cons for moving to Canada.
Pros
Public Healthcare – For expats who can tap into the country's universal healthcare system, Canada offers a high quality of care and broad access to prescriptions drugs, dentistry, and optometry.
Active Lifestyle – Wherever you are in Canada, you won't be far from parks, hills, lakes and gyms. Many cities have social sports leagues and there is a way to stay active all year long.
Community Feel – Canada has a well-earned reputation as a safe place to live. You will find a great sense of community and a welcoming neighborhood that will help you feel at home.
Work Opportunities – Canada has a strong labour market with the opportunity to further your chosen career or leapfrog into a new one. Entry-level and service positions also pay a living wage.
Cons
High Cost of Living – Compared to other popular expat dens, Canada is an expensive place to live. High taxes and the potential for lower wages can make it harder to get ahead than elsewhere.
Winter – The Canadian winter is long and bitter, for some this is no issue at all. After all, you can't have snow without a little cold. But as enjoyable as the mountains are, doing the little things in life in such harsh conditions creates a bit of wear and tear.
Rural Resources – Being such a large country, many rural towns have lower purchasing power leading to spending more on the bare necessities.
Credit Scores – When you move, you'll leave behind your credit score, making it difficult to take part in broader life, or even sign up for a certain phone plans.
Living as a Digital Nomad in Canada
Being a digital nomad in Canada varies across the country. Internet speed can differ from province to province and rent in major cities can be a major drawback.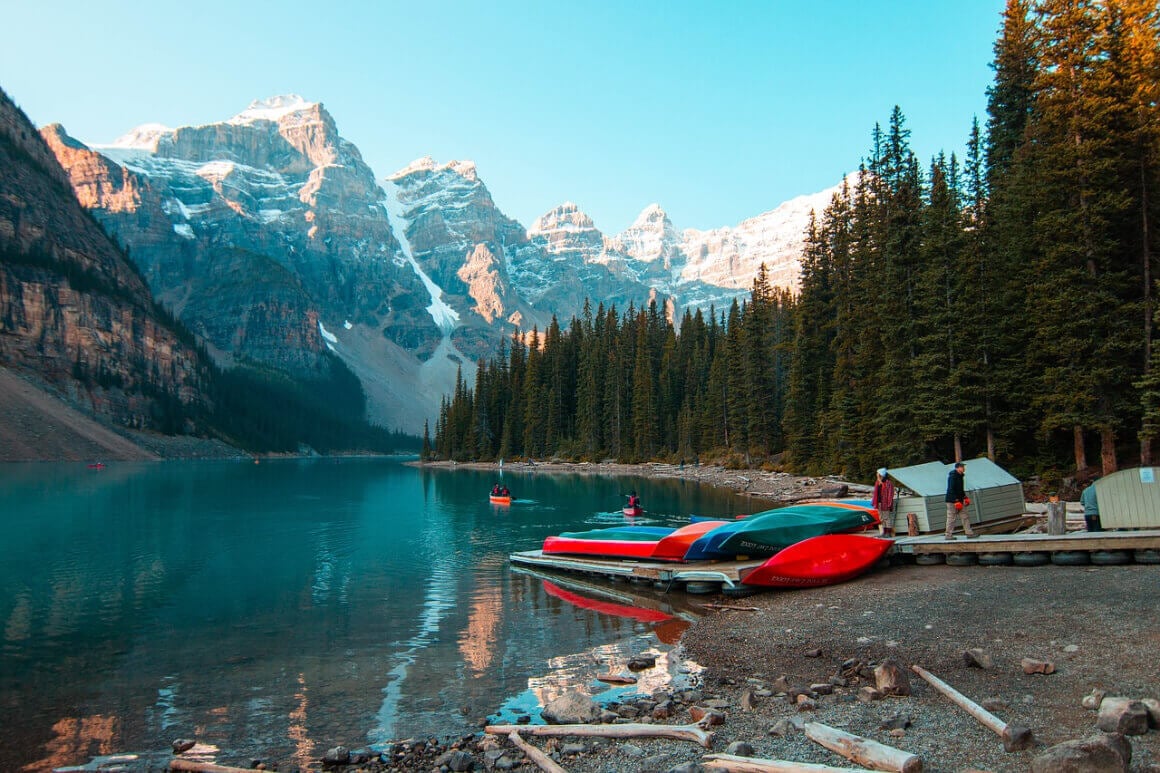 Having said that, the digital nomad scene remains strong, especially in Montreal and Toronto. In all cities, you will find a variety of opportunities to network, whether that be through established work spaces or digital nomad events.
It is common for digital nomads to leave Canada during the winter to chase the warmer climates.
Internet in Canada
Overall internet in Canada ranks within the top 10 worldwide, yet trails significantly behind countries like South Korea and Singapore. In major population hubs, you won't run into issues with reliability.
Internet prices are $65 for 60mbps, which is some of the most expensive prices in the world. You will find budget options for around $30 that come with limited download speeds, but will be enough for most nomad gigs.
Canada's mobile phone plans are also nothing to write home about. Expensive and with low data on offer, you must be aware of your usage throughout the month.
The Future of the SIM Card is HERE!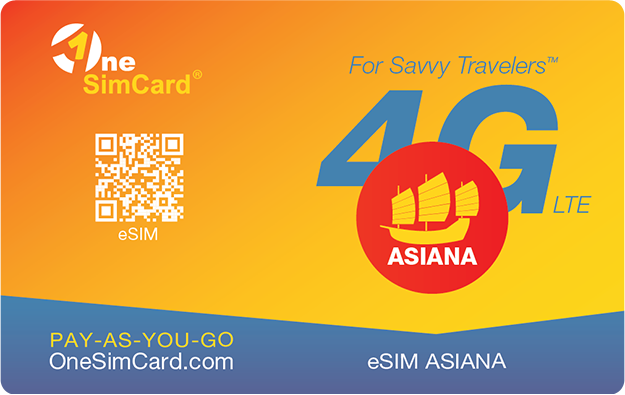 A new country, a new contract, a new piece of plastic – booooring. Instead, buy an eSIM!
An eSIM works just like an app: you buy it, you download it, and BOOM! You're connected. It's just that easy.
Is your phone eSIM ready? Read about how e-Sims work or click below to see one of the top eSIM providers on the market and ditch the plastic.
Buy an eSIM!
Digital Nomad Visas in Canada
There are currently no digital nomad visas on offer in Canada. Open work permits, the working holiday program, and entrepreneurial visas provide the opportunity to work online while living in Canada.
You can arrive on a tourist visa and spend up to 90 days exploring the country. Working online is remains a grey area and is technically breaking the terms of your tourist visa. This is certainly true if you work with Canadian clients.
Co-Working Spaces in Canada
The benefits of being a digital nomad is the ability to come and go as you please, to see the world while working from your laptop. But sometimes you can't beat mingling with like-minded people and being inspired by those in a similar line of work.
This is one reason co-work spaces are so great for digital nomads. Co-work spaces in Canada continue to grow in significant numbers, with major hubs like Vancouver, Montreal and Toronto having ample supply.
Ideal Coworking in Montreal, L'Atelier in Vancouver and Lab T.O in Toronto being some of the more prominent. Prices vary from $200 a month for a 'hot desk' to $800 for a private office and conference space.
Final Thoughts on Canada Living Costs
The overall cost of living in Canada is by no means cheap, but your money buys you something not easily replicated. Canada enjoys a high quality of life, an active lifestyle amongst beautiful scenery and an abundance of work opportunities not regularly seen in popular expat hubs.
The winters may be harsh and can create loneliness and isolation among newcomers. But the ever changing seasons are one of the best aspects of living in Canada.
The embracing of immigrants gives you the chance to not just work and live there, but eventually call Canada home. There are many visas to suit your situation, whether you want to pursue a high-end career or enjoy the country as a digital nomad.
With a varied cost of living across the country, you don't have to make the move to a big city right off the bat. Instead, you can embrace the smaller cities, get a handle on Canadian life, protect your budget and then make the move.
---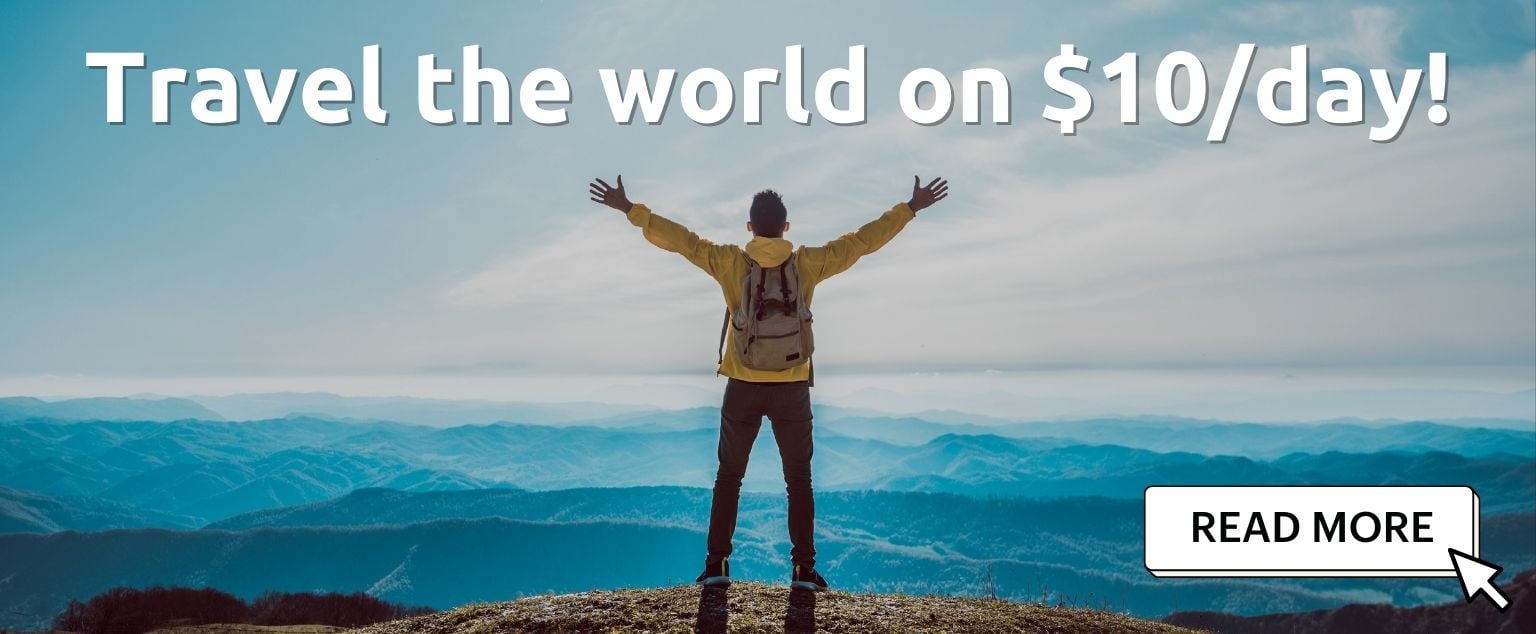 And for transparency's sake, please know that some of the links in our content are affiliate links. That means that if you book your accommodation, buy your gear, or sort your insurance through our link, we earn a small commission (at no extra cost to you). That said, we only link to the gear we trust and never recommend services we don't believe are up to scratch. Again, thank you!