Widely considered to be Nepal's second city, tranquil Pokhara is also something of a magnet for travellers and trekkers owing to its laid back, peaceful vibe, beautiful lake and its proximity to the Annapurna region.
Most Annapurna treks both start and conclude with some time in Pokhara and you will almost certainly want to spend some time here after your trek resting your legs, enjoying the warm showers and maybe even getting a massage to work out those little niggles in your thigh muscles. So without further ado, here are 7 things to do in Pokhara: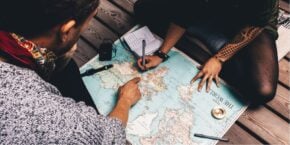 Heading Off-Grid? • Download This Guide as a PDF!
Sign up to The Broke Backpacker's EXCLUSIVE VIP AREA below and download our top backpacking guides as PDFs – go offline with peace of mind!
Things To Do In Pokhara
Trekking & Hiking
On a clear day (generally in Spring and Winter) the Annapurna panorama is visible from the town and may well take your breath away.
The classic, quintessential Nepalese trek is the Annapurna circuit which is traditionally done over 18 days starting in Besisahar and concluding in Benni. Many Nepal backpackers have a go a this. However, if you are fit and fancy a challenge you can finish the whole thing in 10 -12 days and furthermore, owing to the development of controversial roads you can now even skip parts of it. I did a condensed Annapurna "highlights" tour which took me 7 days (2 of which I spent in Manang sick).
Trek's can be arranged from Pokhara and there is an abundance of travel agents who will cater to your every need and arrange buses, permits, guides and porters. If you do use an agent then be sure to shop around as prices will vary wildly with seemingly no rhyme nor reason whatsoever.
However, in our view, you can handle the Anna Purna trek yourself and the only thing you may need to visit a travel agent for is to sort your permits and maybe book your bus ticket. You really don't need a guide or porter and accommodation can be sorted as you go.
There are also a number of smaller Treks such as Poon Hill (2 – 3 days) as well as day hikes to the Stoppa (Buddhist Monastery visible from the town).

Fewa Lake
Pokhara's centerpiece is Fewa (or Phewa) Lake. You can take boat trips on or across the lake but swimming is not recommended as the lake is apparently contaminated. If you do fancy a swim then Begnas Lake can be reached by way of a 1 hour bus ride from Fewa Lakeside for around 50rps.
Shopping
Just like with Thamel in Kathmandu there are a multitude of trekking and souvenir shops in Pokhara. Be sure to haggle and do not be afraid to drive a hard bargain, you should initially be aiming to pay 30% of the first price they quote you and if you pay above 50% you have a right to feel hard done by.
If you are buying Trekking gear then please be warned that the quality is generally very poor and the gear may not even survive the duration of the trek. Stick to things like pants and t-shirts which can still be used despite the odd tear or rip.
Cycling
Pokhara is very popular for mountain biking and cycles are available pretty much everywhere with prices ranging from between 200 – 500 rps. per day. The stores do not really seem to maintain the bikes particularly well so consider performing an M-Check and be sure pay special attention to the brakes, tyres, chain, gears and even the handlebars before you leave the store. A popular ride is around the lakeside to "Happy Village" and then as far as the river bed. This can be quite tough owing to very bumpy roads and midday heat so make sure you pace yourself properly.
If you are so inclined you can even take a mountain bike up Annapurna with you. Just bear in mind you will be pushing it all the way up.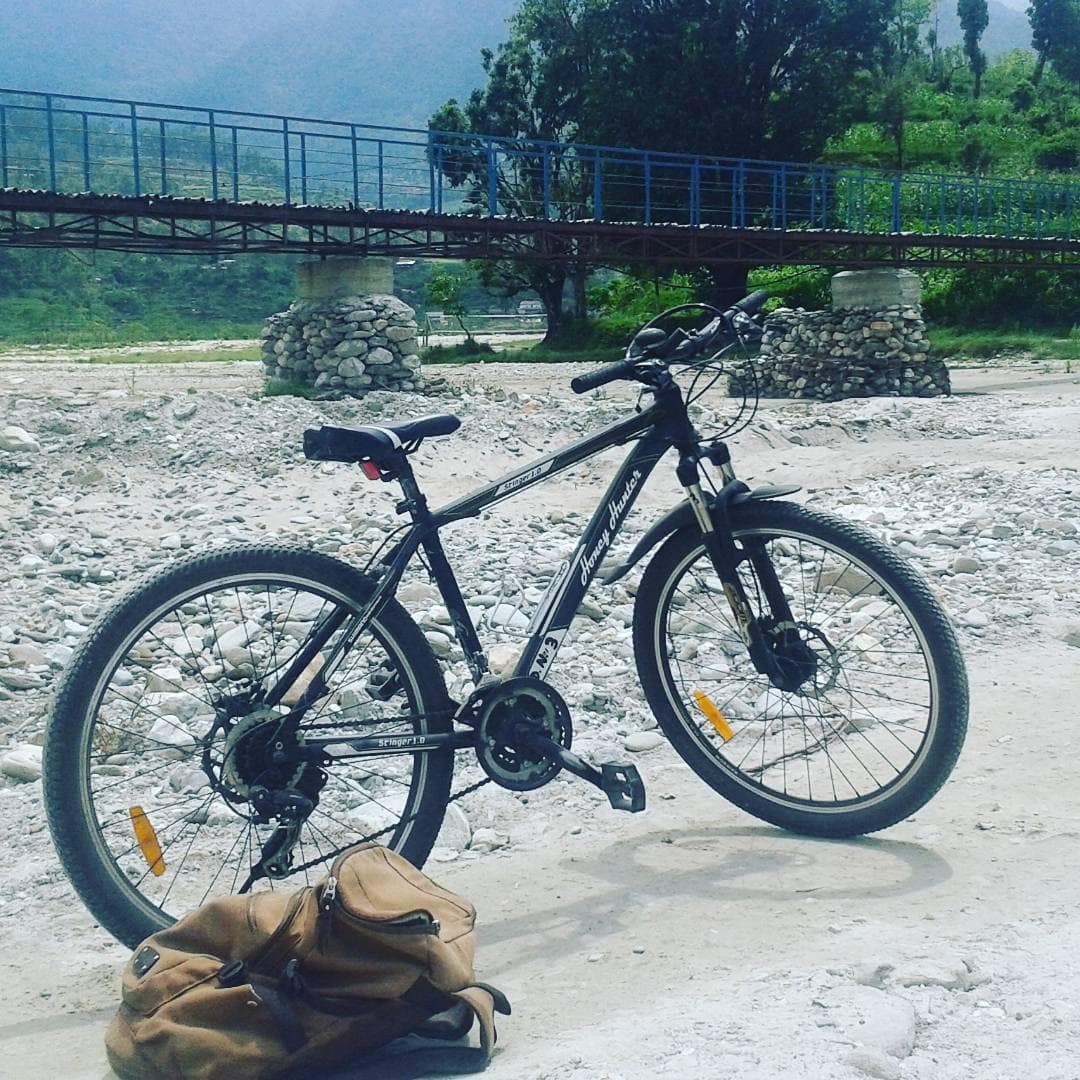 Meditation and Yoga Retreats
There are several yoga and meditation courses available around Pokhara ranging from informal daily classes right up to intense retreats. Many travellers seek out the 10 day Vipassana where attendees spend the duration in silent meditation.
As with volunteering opportunities, most of these are advertised on local notice boards.
Check out this article for some more incredible things to do in Pokhara…
Eat & Drink
There are dining options to suit all budgets. There are a lot of simple little cafe's along Northern Lakeside (the backpacker side of town) which do Chowmein and Daal Bhat for 200rps and more expensive, fancier options available around the central lakeside. Godfather's Pizza is worth a splurge and for the price of a relatively expensive meal at Or2K, you can spend the whole day using the wifi, checking out the view and meeting other travellers.
Alcohol is relatively expensive in Nepal and expect a beer to cost you the same price as a whole meal. It is 2 for 1 on Lakeside between 5 – 7 (bring bug spray) and Busy Bee is the place to be on an evening with live bands and a mix of travellers and Nepalese. There is one nightclub near lakeside which should be avoided at all costs on account of high costs, dishonest staff, terrible music and general lameness.
Pack a travel water bottle: save money (and the planet) every day! Stop buying bottled water! Seriously guys, Having a water bottle is so handy and an absolute must if you plan on doing any trekking whilst backpacking in Nepal. Get yourself one and stay hydrated!
Is This the Best Daypack EVER???
Where to Stay in Pokhara
Feeling a little lost? Orient yourself by reading our insider's guide to the best areas to stay in Pokhara!
There are plenty of accommodation options in Pokhara varying greatly in terms of price and quality.
There are basic, budget guesthouses at Northern Lakeside and a Phat Khat hostel has well priced dorm options. At the other end of town, you can find more modern, upmarket hotels.
With all options, you can either simply arrive in town and go door to door or if you don't fancy traipsing around with heavy luggage you can book online.
Volunteering in Pokhara
Long term travel is awesome. Giving back is awesome too. For backpackers looking to travel long-term on a budget in Pokhara whilst making a real impact on local communities, look no further than World Packers. World Packers is an excellent platform connecting travelers with meaningful volunteer positions throughout the world.
In exchange for a few hours of work each day, your room and board are covered.
Backpackers can spend long periods of time volunteering in an awesome place without spending any money. Meaningful life and travel experiences are rooted in stepping out of your comfort zone and into the world of a purposeful project.
Worldpackers opens the doors for work opportunities in hostels, homestays, NGOs, and eco-projects around the world. We've tried and approved them ourselves – check out our Worldpackers in-depth review here.
If you're ready to create a life-changing travel experience and give back to the community, join the Worldpacker community now. As a Broke Backpacker reader, you'll get a special discount of $10. Just use the discount code BROKEBACKPACKER and your membership is discounted from $49 a year to only $39.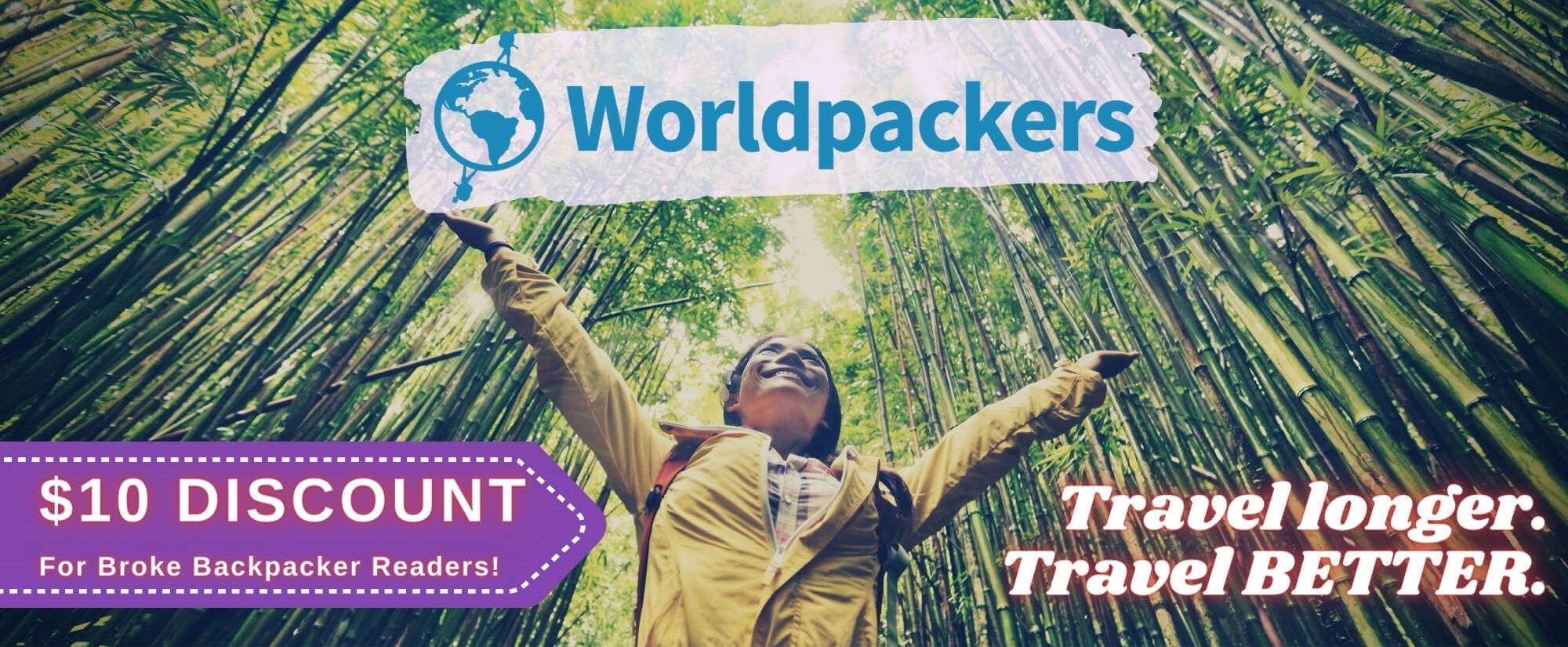 Worldpackers: connecting travellers with meaningful travel experiences.
Make Money Online Whilst Backpacking Pokhara
Traveling in Pokhara or Nepal long-term? Keen to make some cash when you are not exploring the city?
Teaching English online is a great way to earn a consistent income—from anywhere in the world with a good internet connection. Depending on your qualifications (or your motivation to obtain qualifications like a TEFL certificate) you can teach English remotely from your laptop, save some cash for your next adventure, and make a positive impact on the world by improving another person's language skills! It's a win-win! Check out this detailed article for everything you need to know to start teaching English online.
In addition to giving you the qualifications to teach English online, TEFL courses open up a huge range of opportunities and you can find teaching work all over the world. To find out more about TEFL courses and how you can teach English around the world, read my in-depth report on teaching English abroad.
Broke Backpacker readers get a 35% discount on TEFL courses with MyTEFL (simply enter the code BACKPKR), to find out more, please read my in-depth report on teaching English abroad.
Whether you are keen to teach English online or looking to take your teaching game a step further by finding a job teaching English in a foreign country, getting your TEFL certificate is absolutely a step in the right direction.
Being a Responsible Backpacker in Pokhara
Reduce your plastic footprint: Perhaps the best thing you can do for our planet is to make sure you do NOT add to the plastic problem all over the world. Don't buy one-use water bottles, the plastic ends up in landfill or in the ocean. Instead, pack a tough travel water bottle.
Go and watch A Plastic Ocean on Netflix – it'll change how you view the plastic problem in the world; you need to understand what we are up against. If you think it doesn't matter, get off my fucking site.
Don't pick up single use plastic bags, you're a backpacker – take your daypack if you need to go to the shop or run errands.
Bear in mind, that many animal products in countries you travel through will not be ethically farmed and won't be of the highest quality. I'm a carnivore but when I'm on the road, I only eat chicken. Mass-farming of cows etc leads to the rainforest being cut down – which is obviously a huge problem.
Need more guidance? – Check out our post on how to be a responsible backpacker.
Backpacking in Pokhara can be one hell of a crazy party at times if that is what you're after. Take it from me, it can be easy to get carried away. It is important to keep in mind that you are an ambassador for your country, which is awesome. We can make a positive impact on people when we travel and get rid of any ugly stereotypes that may be associated with your country.
If you visit indigenous villages or small communities in the rural areas around Pokhara, always ask before taking photos. The people who live in these villages are not exhibits in a museum. They are normal folks just living their lives. Always show them the complete respect that they deserve.
When buying a local craft, do not haggle so low that the price is unfair to the person who spent countless hours crafting it. Pay people what they are worth and contribute to the local economies as much as possible.
I know it can be hard, but do your best to use the least amount of plastic water bottles that you can. Refill the ones that you do buy! Use a Grayl Geopress. Refill at your hostel! There are plenty of ways to reduce plastic!!!
Backpacking India or any region for that matter often illuminates some of the great socio-economic inequalities of the world. Never take it for granted that you are healthy and financially able to go traveling. Show the world around you some gratitude and help to make a positive impact on it. Most of all have the time of your life and spread the love!
Well, we hope that you found our guide to Pokhara useful. We're sure you will agree it's a great place to relax, meet other travellers and spend some time. As ever, if you have any suggestions for inclusions or updates please let us know!
Until next time guys, see you on the road!
---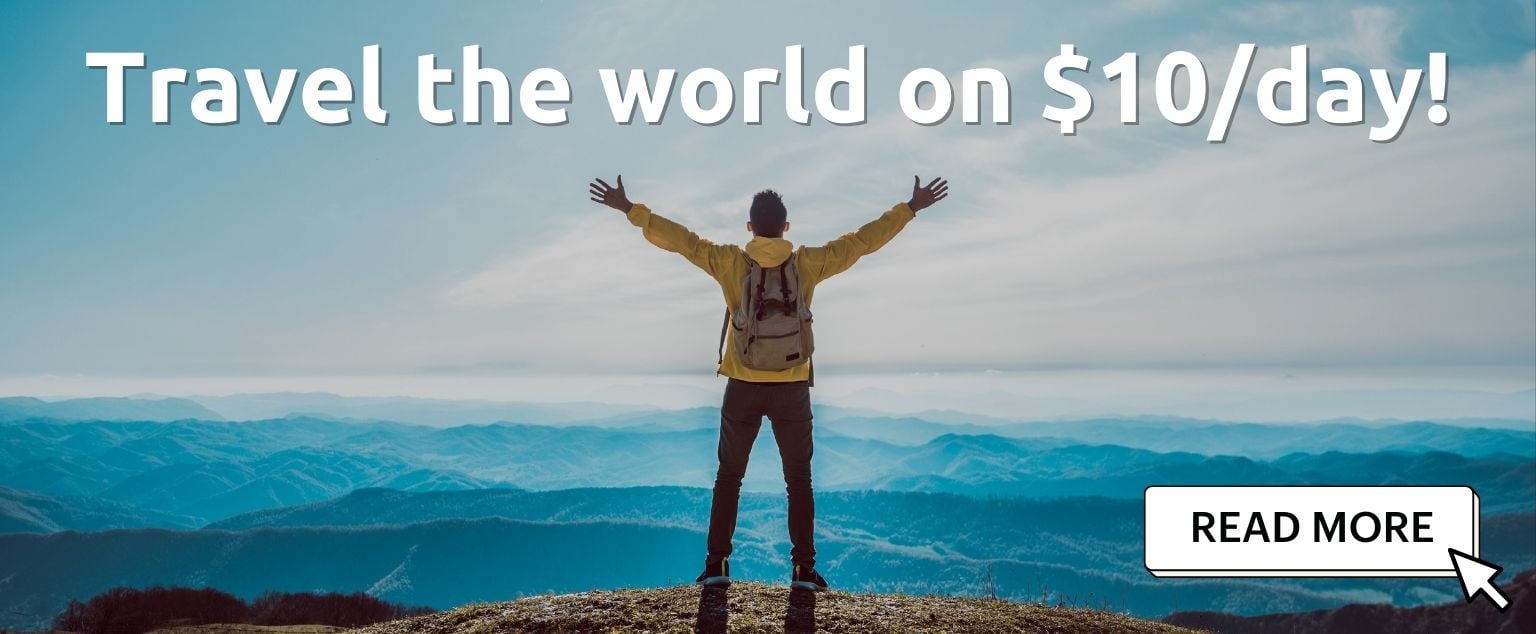 And for transparency's sake, please know that some of the links in our content are affiliate links. That means that if you book your accommodation, buy your gear, or sort your insurance through our link, we earn a small commission (at no extra cost to you). That said, we only link to the gear we trust and never recommend services we don't believe are up to scratch. Again, thank you!