Despite its small size, Nepal boasts an impressive selection of tall mountains, dramatic landscapes, and cultural wonders.
With other Southeast Asian countries dominating the tourism scene, the most beautiful places in Nepal have been left to flourish without too much Western intervention – and it shows in all the best ways!
From snow-covered valleys and alpine lakes reflecting magical views to detailed etchings in temples of prayer, Nepal is a melting pot of natural beauty and cultural splendor.
Sure, you've heard of the Himalayas and the iconic Mount Everest. But Nepal offers so much more than just its exquisite mountain ranges (although they certainly do steal the show).
With a list of beautiful places in Nepal long enough to make you dizzy, we've collated the top twenty-one spots worth a place on the bucket list.

Unlock Our GREATEST Travel Secrets!
Sign up for our newsletter and get the best travel tips delivered right to your inbox.
1. Everest Base Camp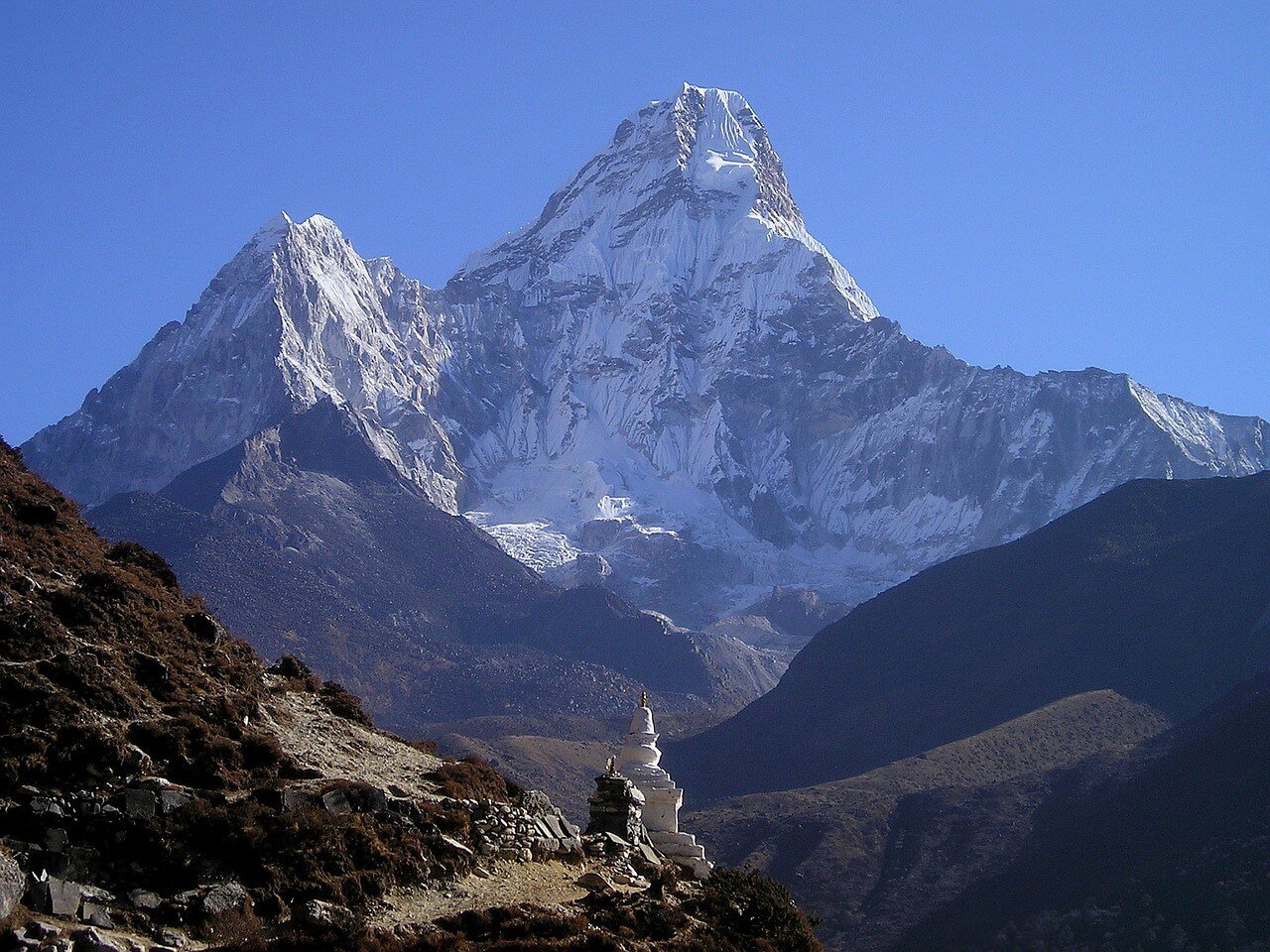 Mount Everest is the highest peak on our planet. It's an astounding mountain in the Himalayas that represents endurance and perseverance.
Each year, thousands of mountaineers take to the summit to prove themselves in the hiking world. If you are looking to backpack Nepal, definitely add this hike to your itinerary!
While the entire mountain and region are breathtakingly beautiful, Everest Base Camp is one of the most exciting. I'll level with you; I'm not a big mountaineer expert myself, and I haven't made the journey to base camp, but the legends I hear make it sound like another planet.
And that's just what it looks like. The lunar landscape looks as far away from planet Earth as the deepest point in the sea.
Trekking to base camp is the best way to experience this (quite literally) breathtaking landscape, which includes views of nearby peaks like Makalu, Cho Oyu, and Lhotse.
To get to base camp, you'll have to pass through the Sagarmatha National Park (to come further down the list), home to a variety of plants and wildlife, including the elusive snow leopard. You'll also pass plenty of small villages and monasteries and learn about the interesting Sherpa culture.
2. Kathmandu Durbar Squares
When we think of beautiful places in Nepal, our minds jump to the dramatic natural scenery and mountain landscapes. True, these spots are unrivaled, but there is also something to say about Nepal's cities and the cultural heritage that lies within them.
Chances are, you'll start your travels in Nepal by backpacking through Kathmandu. Give the city the time it deserves, which absolutely includes a visit to the Durbar Squares.
These squares (comparable to European piazzas or plazas, if you will) are public areas surrounded by century-old palaces, temples, gardens, museums, and monuments reminiscent of a time when Nepal was three separate kingdoms.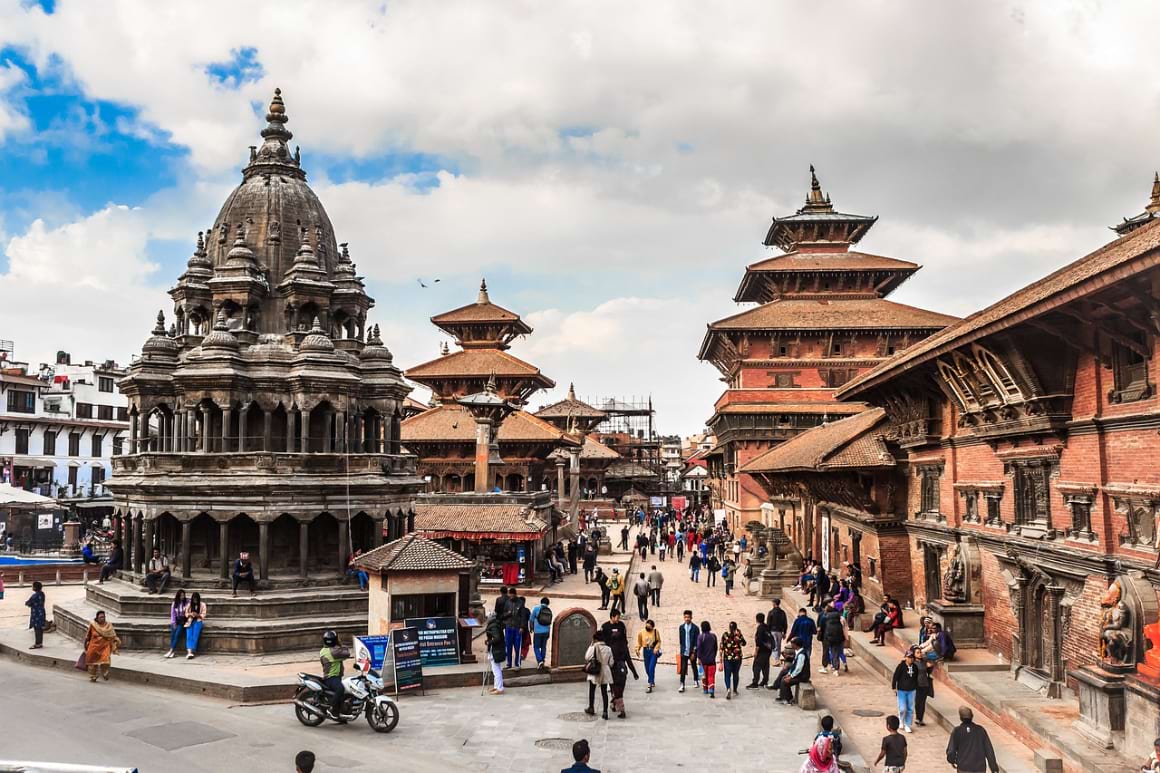 It's pretty much the heart and soul of the city, home to the most significant cultural, historic, religious, and even governmental buildings. Stroll through the squares and admire the incredible workmanship of the tall spires, temple walls, and intricate details.
Unfortunately, some of the buildings were seriously damaged by recent earthquakes, but the four main squares still offer a lot to learn about when it comes to Nepali culture and history. Enhance your experience by finding the best place to stay in Kathmandu for a truly memorable stay.
Between street food snacks and rustic coffee blends, make your way through temples dedicated to Hindu deities, the fifty-five Window Palace, and the Golden Gate – all of this, and you'll still only be scratching the surface.
3. Khaptad National Park
Animal enthusiasts, this one is for you. Known for its abundance of wildlife and birds in particular, Khaptad National Park is an epic spot to view the imperial pheasant, peregrine falcon, and cuckoos.
Among the birds, plenty of leopards, wild boars, Himalayan black bears, and jackals call this beautiful place in Nepal home. The place is undoubtedly one of the best national parks in Nepal.
Barely untouched by human intervention and hardly visited by tourists, the lush and dramatic mountain landscape flourishes across moorlands, steep slopes, and rushing rivers.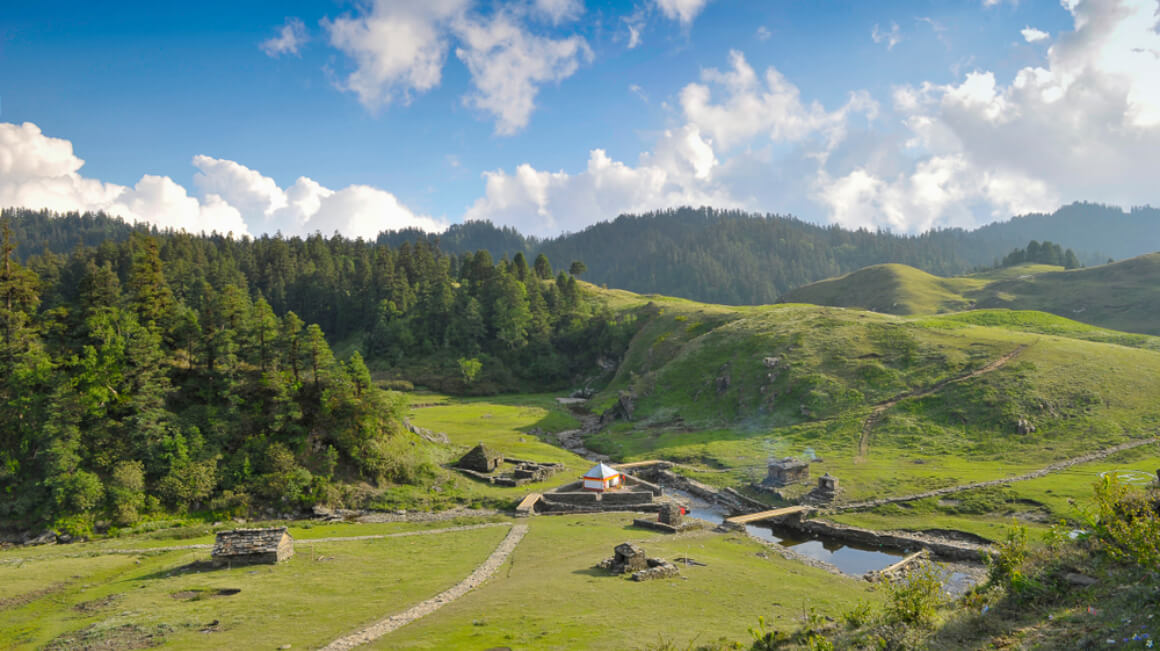 In the mid-mountain range of the country, Khaptad National Park was named after a famous swami who came to the region to meditate and worship.
Learn more about this dedicated priest, who supposedly spent 50 years meditating in solitude, here. He later became a saint – and a well-earned one, in my opinion.
For an easy-to-medium-difficult trek, the Khaptad National Park is the best hiking spot out here, with a route winding from Dhangadhi to Silgadhi.
Do yourself a favor and visit during the springtime. You'll be rewarded with lush grass blanketed in wildflowers and local medicinal plants – it's a real treat for the senses.
4. Panch Pokhari
Surrounded by the majestic Himalayan mountain ranges in the heart of the Sindhupalchowk district, Panch Pokhari directly translates to 'five ponds' in Nepali. And this is exactly what it is. The historic and sacred pilgrimage site consists of five ponds at a whopping 13450 feet above sea level.
Hikers: gather around. The path to the ponds follows a safe but steep route, passing through lush forests, alpine meadows, and rocky mountain landscapes.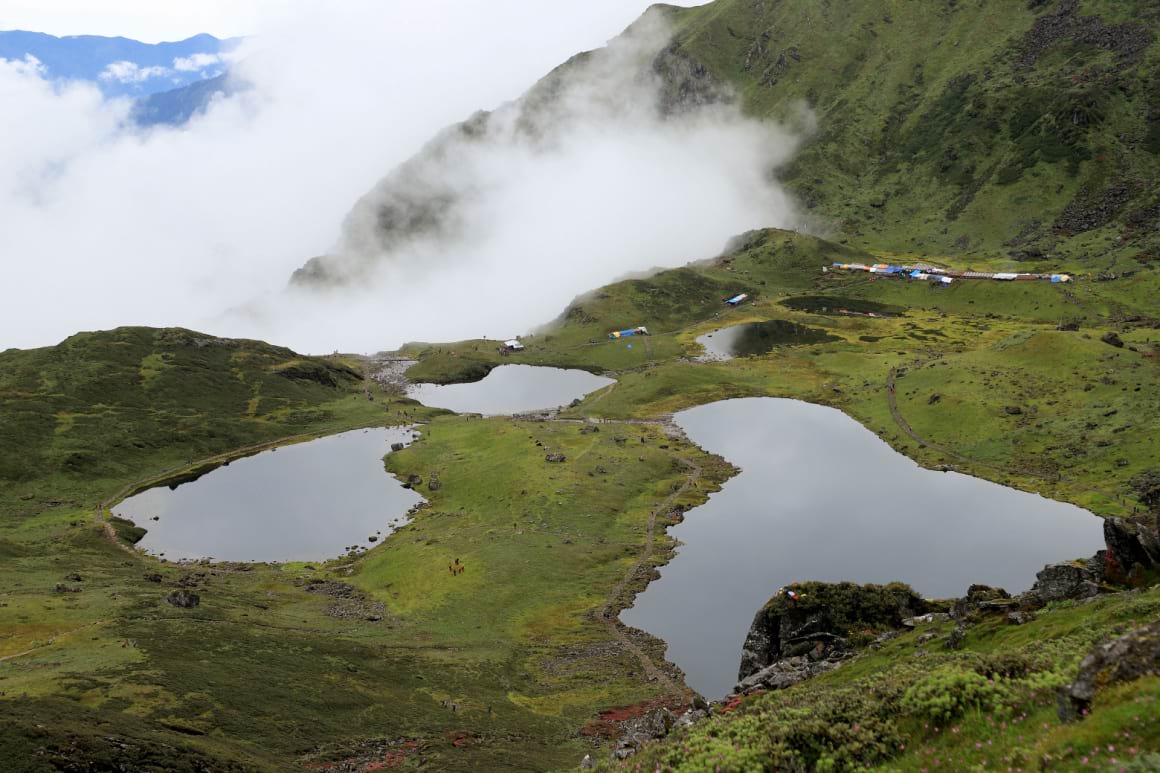 For your hard work, you will be rewarded with epic mountain views of Langtang, Jugal, and even the Rolwaling mountains. Pack your finest travel camera, because the views are unbelievable.
Around the ponds, flora and fauna thrive, which gives rise to the belief that the ponds have a mystical, spiritual presence. Once you reach the top, you can even take a refreshing dip in the ponds to experience the holy waters on another level. Believe what you want, but this place sure is spectacular to behold.
A tip for the trekkers: visit between April and June or between September and November when the weather is mild.
5. Chitwan National Park
Folks, take a bow, because this one is a real winner. Located deep in the southern Terai plains, Chitwan National Park is a natural wonderland of dense forests and unique wildlife.
Truly one of the most beautiful places in Nepal, the park covers green forests, lakes, and marsh plains, creating the perfect home for hundreds of bird species.
But this spot is more famous for its larger wildlife species, including the endangered Royal Benga Tiger, one-horned rhinoceros, Asiatic elephants, and gharial crocodiles. It's important to be extremely careful when choosing to engage in animal tourism as a traveler.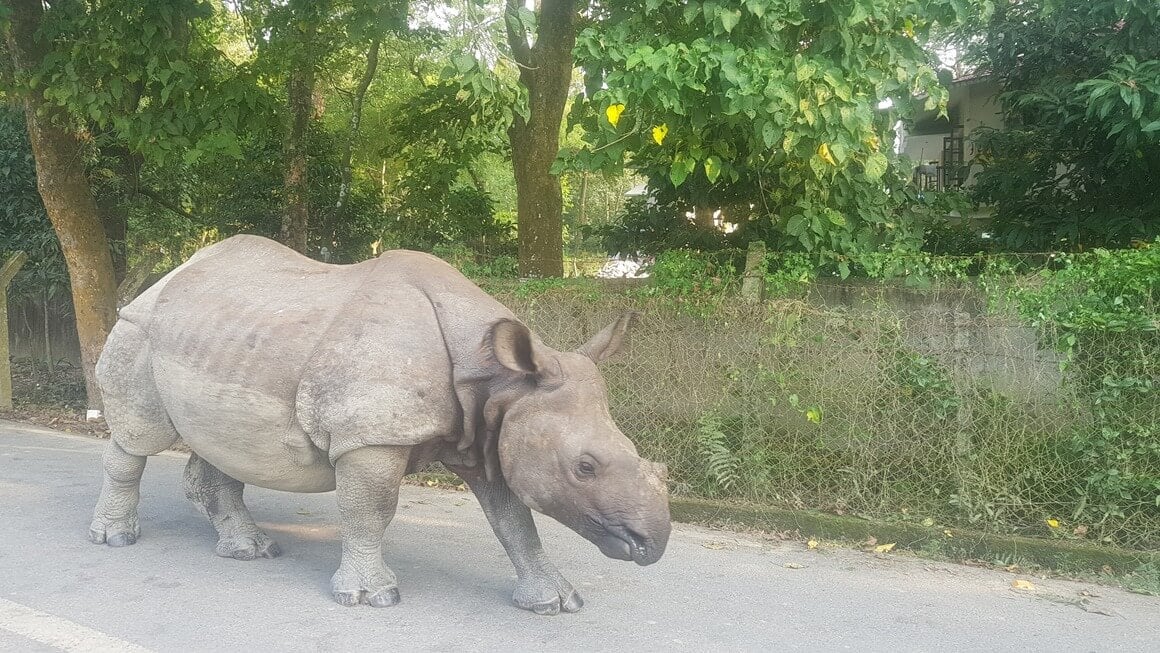 There are plenty of guided trails and adventures to explore in the park. Choose from bird-watching tours, canoe trips, and even jeep safaris that will take you deep into the wild national park.
However, stay aware that there are very wild and hungry animals out there, so you'll have to visit with a guide to ensure you don't become a crocodile's next breakfast. Check out our guide on avoiding disaster for more tips on how to stay safe in Nepal!
Aside from nature and thriving wildlife, the park houses a Hindu pilgrimage site called Valmiki Ashram. Visit the Ashram and learn about its interesting heritage firsthand. The entire park is listed as a UNESCO World Heritage Site, no surprises here.
Is This the Best Backpack EVER???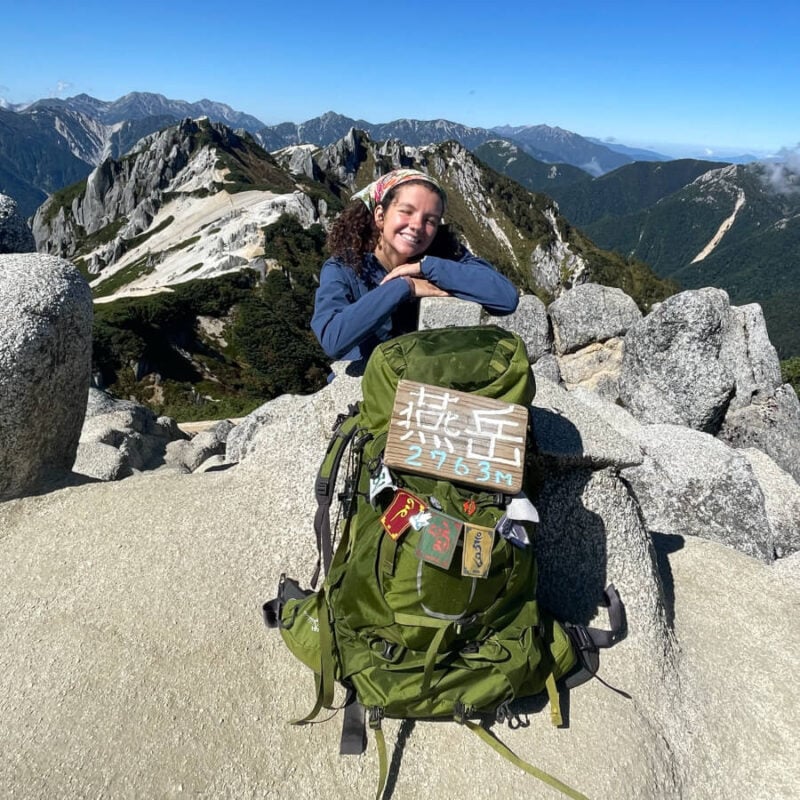 6. Barun Valley
With postcard-perfect views, lush meadows scattered with wildflowers, and mighty snow-capped mountain peaks, few places compare to the beauty of the Barun Valley.
Nestled deep in the Himalayan mountains, the valley is home to the iconic Mount Makalu. Sure, you may have only heard of Everest, but Makalu is an equally beautiful peak and the fifth-highest mountain in the world. It's so tall that the peak is almost always covered by an ocean of clouds.
The valley is part of a national park, which means it is well protected and preserves a variety of wildlife and plant species.
In fact, with absolutely no humans living in the valley, the place gives one the feeling of what Nepal would have been like before the human race existed. The only people you might pass will be other trekkers on their way to the Makalu Base Camp.
And on that note, if you are an avid hiker or want to try your hand at a trek that doesn't require the same training as Everest, I recommend a hike to Mount Makalu base camp, it's AMAZING. Make sure to reduce your plastic footprint and bring a water filter instead. DO YOUR PART!
7. Upper Mustang
Switch things up with a change of scenery in Upper Mustang. These unique mountains lie north of the Himalayas, in a region where both the local culture and natural scenery are totally different from the rest of Nepal.
Lo Manthang was a walled-in city founded in 1380 in Upper Mustang. Historically speaking, the city was once separate from Nepal as its own independent kingdom.
As the trading center and capital of the Kingdom of Lo, it remained this way from its foundation in 1380 until the 18th century.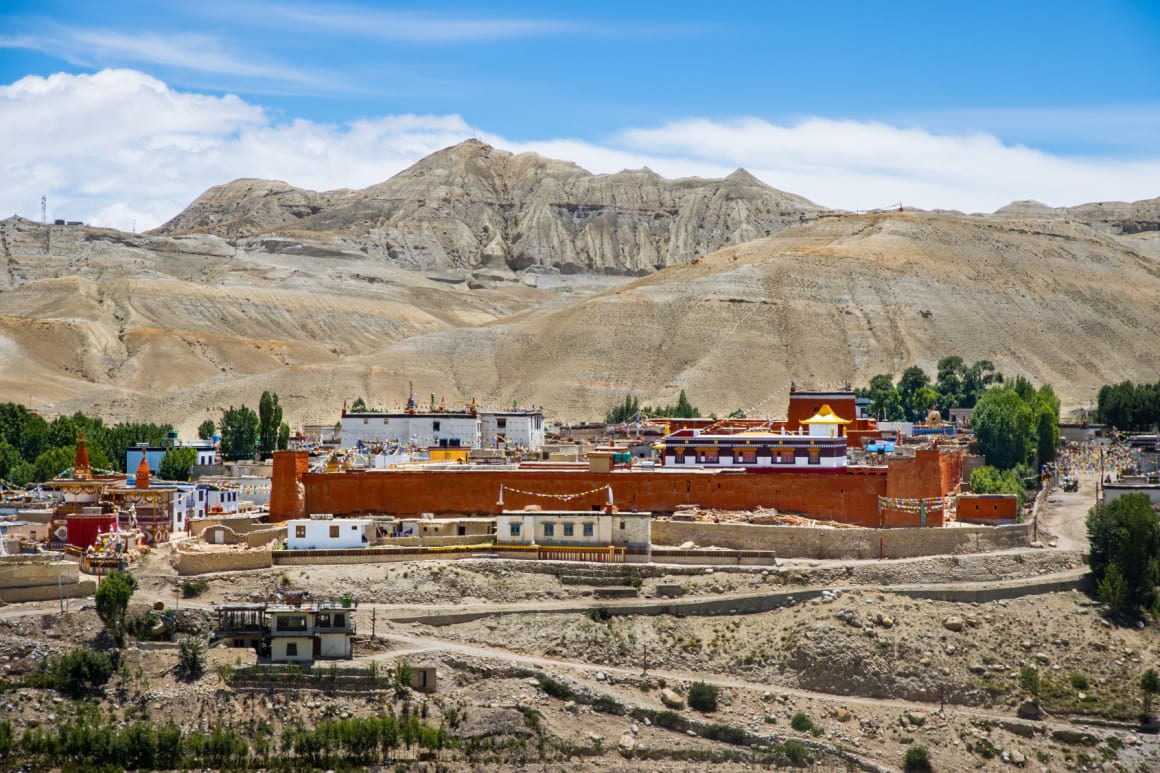 History is fresh here, with the city only being reintroduced as part of the Nepalese kingdom in 2008. If you ask me, this is what makes Upper Mustang such a unique place to visit in Nepal.
As a testament to the region's colorful and unique past, the Lo Manthang Valley is home to over ten thousand cave dwellings, some of which bear the traces of those who used to call the caves home.
Some caves hang in the middle of the rocky landscape. How people got in and out of these dwellings is a bit of a mystery. Let us know if you can figure it out!
History aside, Upper Mustang is also a breeding area for the Himalayan Griffon. The bird watchers among us will know just how exciting this is!
8. Nagarkot
Located in central Nepal at the edge of the Kathmandu Valley, Nagarkot, one of the best places to visit in Kathmandu, is famous for its exceptional Himalayan mountain views.
When it comes to picturesque mountainside villages, there really are few that can compare to the beauty of this town.
Set in the surrounding mountains, there really is no better place to watch the sunrise or sunset over the Himalayas. Not to mention the iconic panoramic views of the Kathmandu Valley.
One of the top ten places to visit in Nepal, the surrounding landscape is scattered with hiking and cycling trails.
When you are exploring the mountains, spend some time in the local village, which, like most Nepali towns, is not at all overpopulated with expats or tourists. There are plenty of local restaurants, cafes, and temples to visit in the town. All in all, you can expect a very laid-back experience.
For a taste of local heritage and culture, the ancient pagoda-inspired Changunarayan Temple, dedicated to the gods of Vishnu, is an exceptional example of a Hindu pilgrimage site.
9. Phewa Lake
Without further ado, I share with you one of the most popular areas in Nepal for local tourists. Phewa Lake is a large freshwater lake fed by the streams of the snowcapped mountains around it.
The city of Pokhara (a famous town worth its own mention) sits on the banks of the lake, overlooking the serene mountains and valleys. Visiting Pokhara indulges those in pursuit of a tranquil and laid-back atmosphere.
The lake is surrounded by lush green hills, dramatic valleys and peaks, and even snow-dusted mountains. From the lake, you can also admire the beauty of the Annapurna mountain range, which casts an ominous yet impressive shadow over the lake's clear water.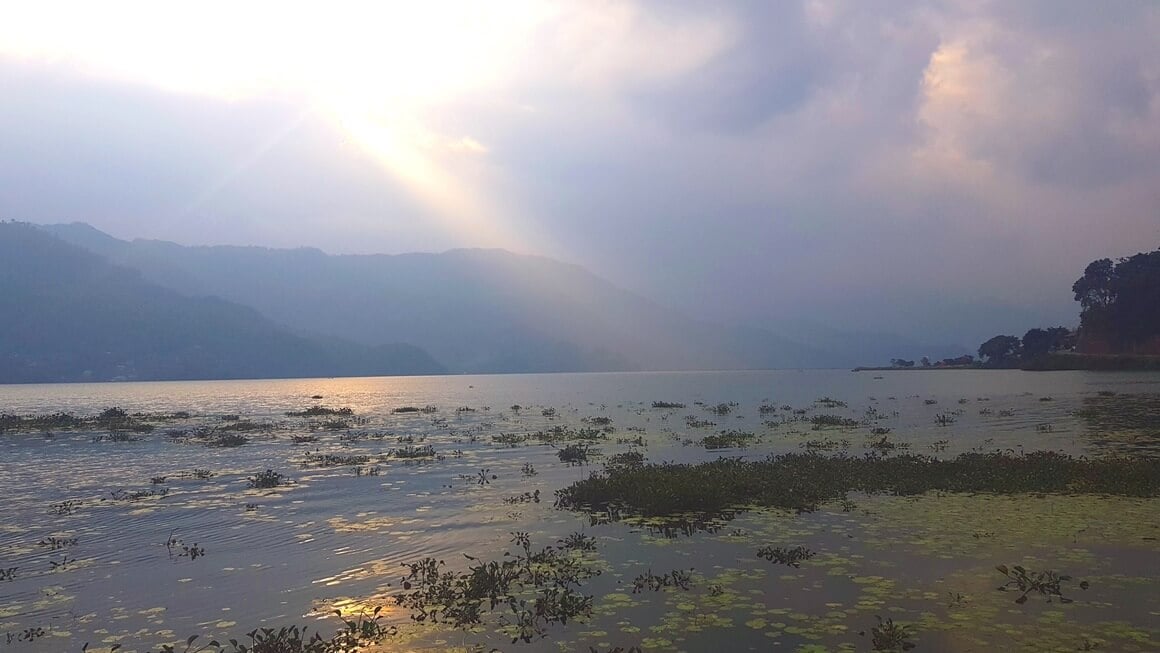 Bring your swimsuits and sunhats because chances are you'll want to dip in the freshwater, kayak, or even paddle boats around the lake.
What's more beautiful than a Nepali temple? A Nepali temple in the middle of a lake! Well, located on a small island in Phewa Lake, the Barahi Temple is an exquisite holy Hindu temple that you can access by boat.
As a matter of fact, with a few trek and hike starting points into the Annapurna mountains, Pokhara is sometimes called the 'Gateway to the Himalayas.' I don't recommend hiring a guide or a porter for this trek; the walking distances each day are not long and an unnecessary expense, even for beginner hikers!
Travel with peace of mind. Travel WITH a security belt.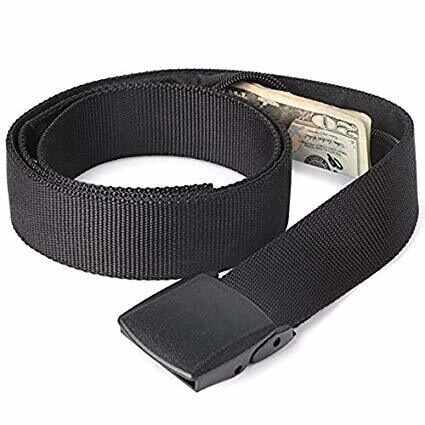 Stash your cash safely with this money belt. It will keep your valuables safely concealed, no matter where you go.
It looks exactly like a normal belt except for a SECRET interior pocket perfectly designed to hide a wad of cash, a passport photocopy or anything else you may wish to hide. Never get caught with your pants down again! (Unless you want to…)
Hide Yo' Money!
10. Rara Lake
Blink twice, and you might think you're on the banks of a Swiss alpine lake. Rara National Park might be Nepal's smallest, but it absolutely tops the list as one of the most striking.
The centerpiece of this park is Rara Lake, which, unlike the park it sits in, is the largest and deepest freshwater lake in the whole country. Talk about contrasts.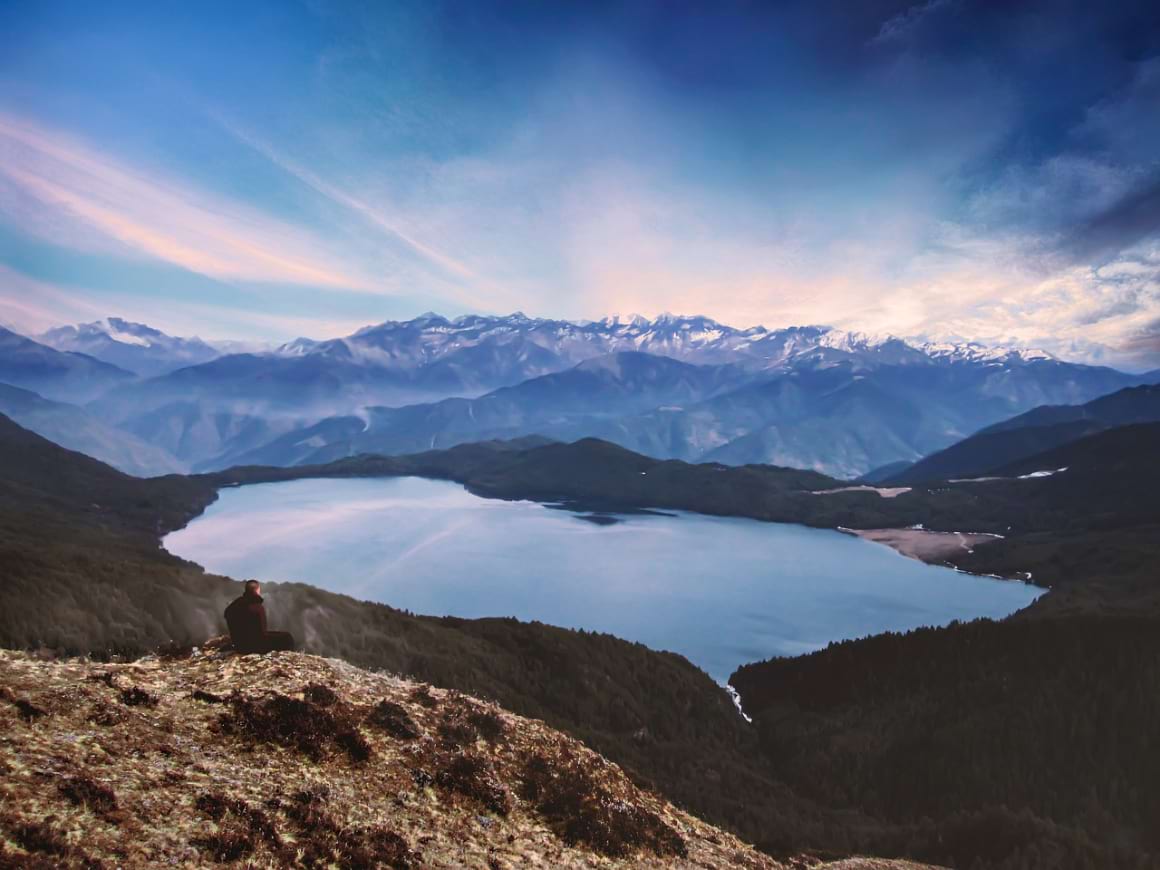 While it might look like a European lake, unlike the Alps, this area houses more than 1,500 floral and wildlife species. Among them are the elusive Himalayan snow leopard, red pandas, and even the iconic Himalayan black bear.
Barely visited by tourists, Rara Lake is a hidden gem in the true sense of the word. Without humans to disturb the peace of nature, it has been able to flourish at an altitude of nearly ten thousand feet above sea level. No wonder so few people make the trip…
While you might not run into a snow leopard (although there is always a chance), you will be able to take in the exquisite forest scenery. Made up of natural pine, oak, and rhododendrons, it is no surprise that these woods are a treat for all the senses.
11. Sagarmatha National Park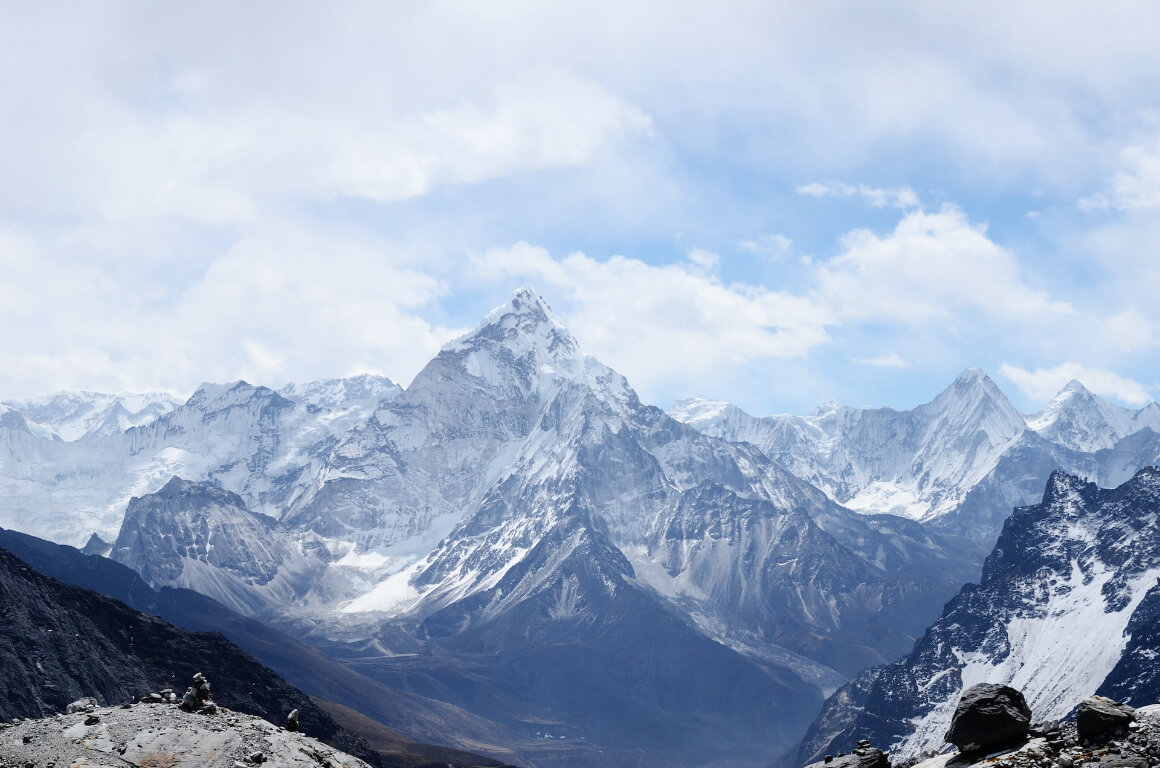 Dramatic glaciers and deep gorges and valleys set against a backdrop of the all-encompassing Mount Everest – there aren't too many landscapes like those of Sagarmatha National Park. It's also a great place to spot the elusive snow leopard and even a red panda.
Before 1956, Everest was called Sagarmatha, translating to 'the head of the earth touching the sky' in Nepali.
12. Boudhanath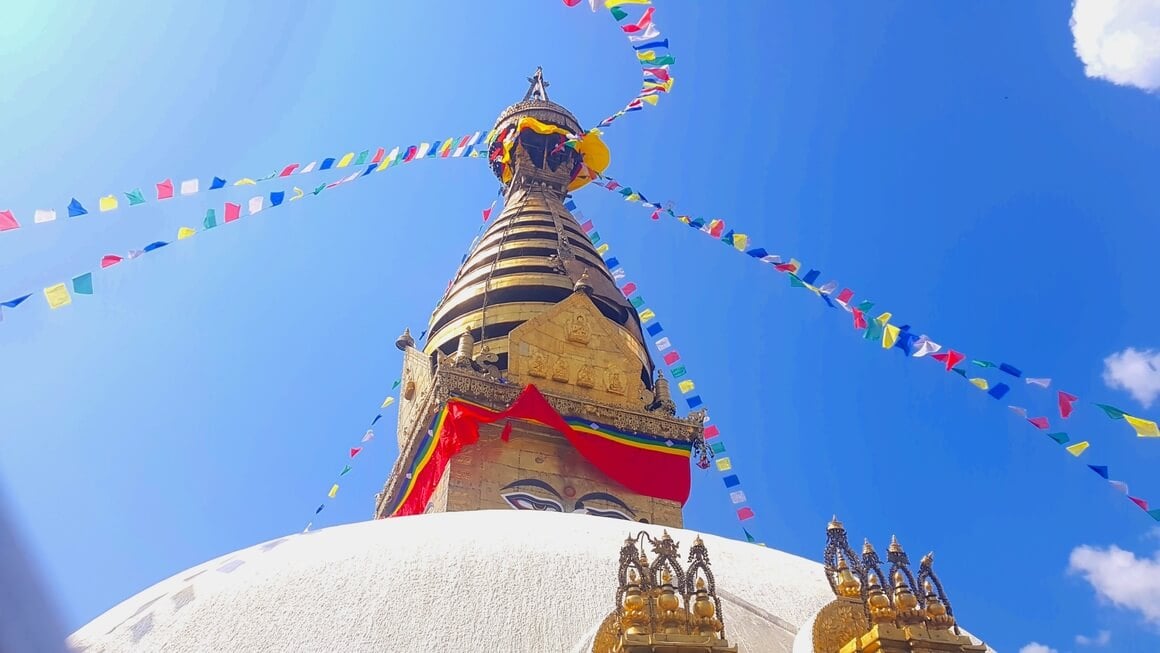 Set in the heart of Nepal's capital, Boudhanath is a stupa (otherwise known as a Buddhist Temple) in Kathmandu.
The 14th-century structure is one of the most sacred Tibetan Buddhist sites outside of Tibet, and is easily one of the most beautiful places in Nepal.
13. Annapurna Base Camp
Step aside, Everest. For a more intermediate adventure, the trek to Annapurna base camp must be on your bucket list of adventures.
You'll discover massive mountains, exceptional vistas, and a world-class experience without the extreme altitudes and training needed for Everest. Sign me up.
14. Lumbini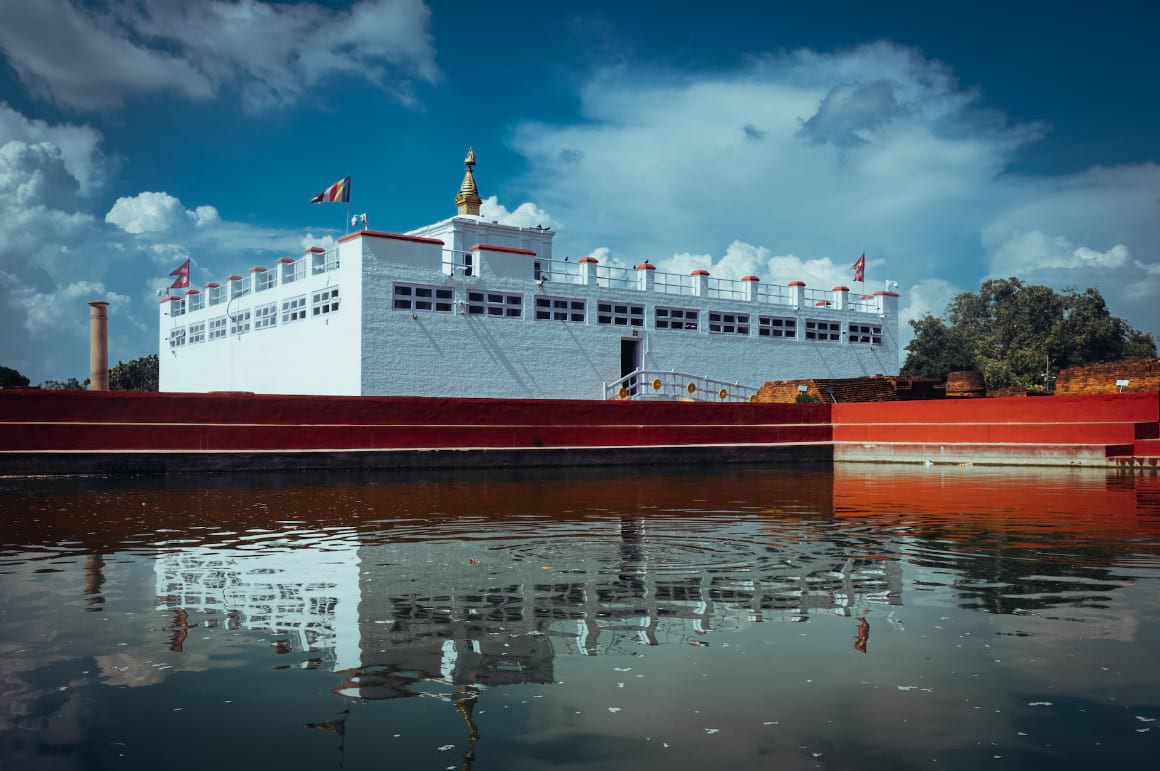 Like Meca or Jerusalem for other religions, Lumbini is one of the holiest locations for the Buddhist faith. It is said to have been the birthplace of the Lord Buddha more than 2600 years ago.
Other than the spiritual atmosphere, this beautiful temple is a solid example of Nepalese heritage architecture.
15. Tilicho Lake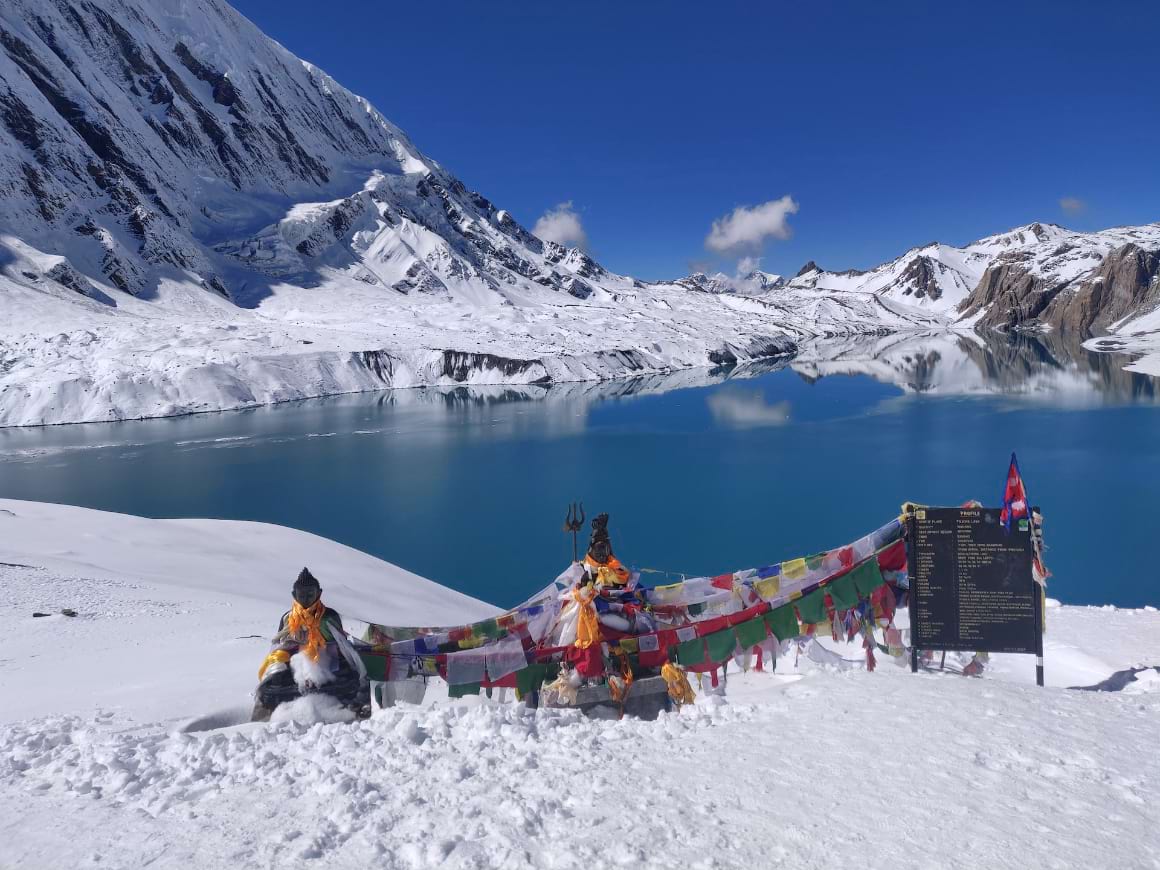 Holding the prestigious title of the highest lake in the world, Tilicho Lake sits at a height of 16138 feet above sea level.
It sits along one of the most famous hikes on the Annapurna Circuit. At such an altitude, it's no shock that there are no aquatic organisms living in the lake.
Sweet, sweet FREEDOM…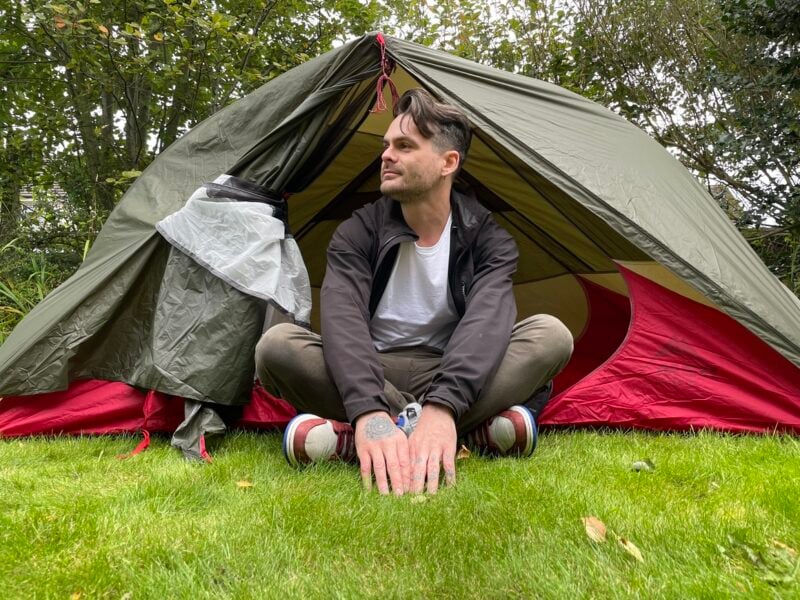 Here at The Broke Backpacker, we love freedom! And there's no freedom as sweet (and CHEAP) as camping around the world.
We've been camping on our adventures for over 10 years, so take it from us: the MSR HUBBA HUBBA is the best damn tent for adventuring…
View on REI
Read Our Review
16. The Garden of Dreams, Kathmandu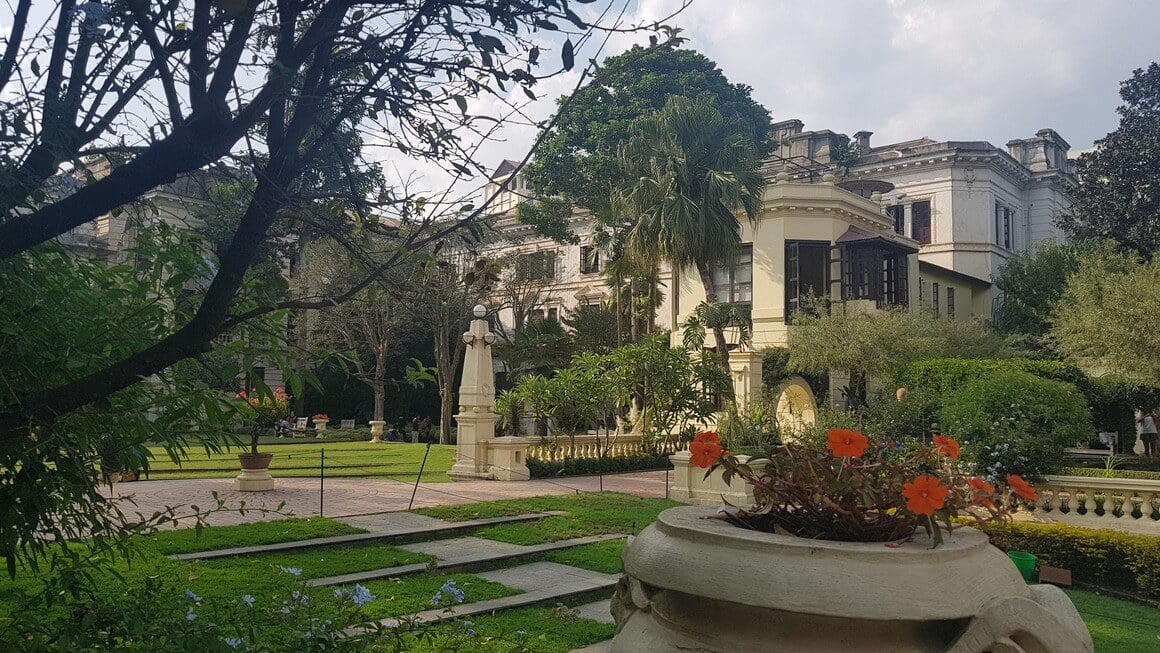 Also known as the Garden of Six Seasons of Nepal, this historic garden shows off stunning fountains, manicured hedges, peaceful pavilions, and an array of local flowers and trees depicting the seasonal changes of the country.
First created in 1892, the garden was considered one of the most sophisticated gardens of its era.
17. Gosaikunda Lakes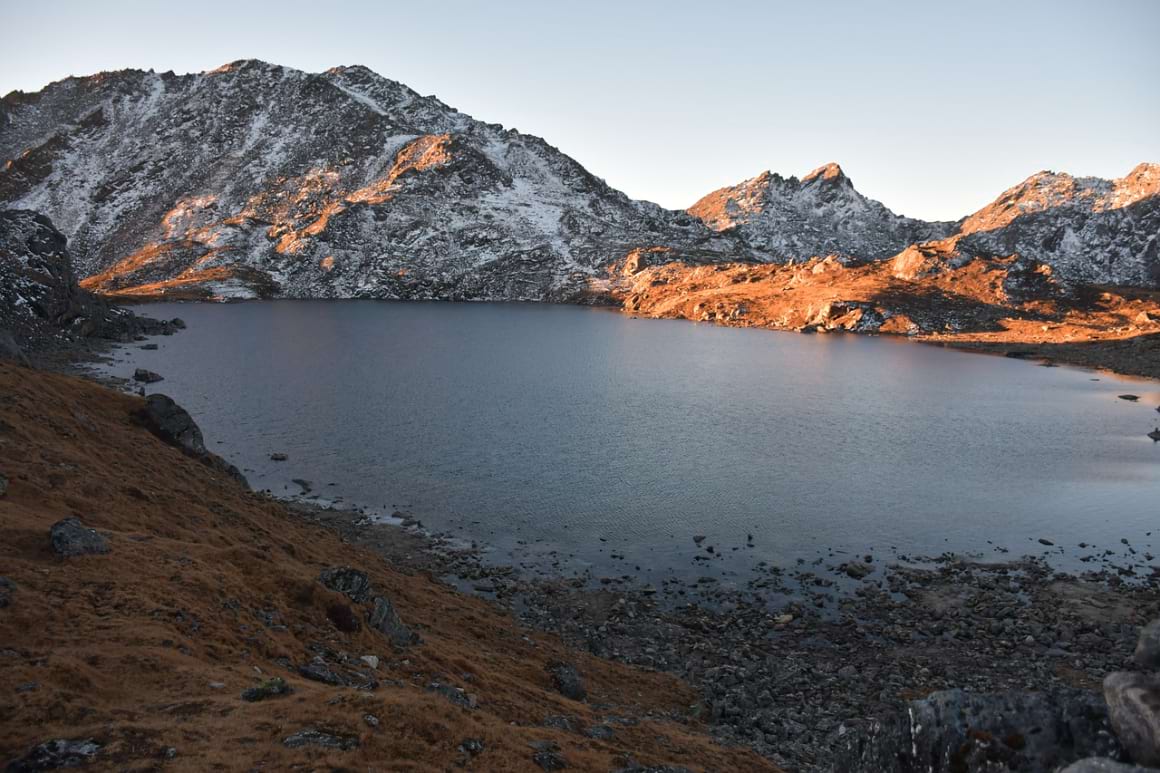 There's no such thing as too many pilgrimage sites, am I right? Another important place for Buddhism, Gosaikunda Lake, is an alpine freshwater lake in the Langtang National Park.
Part of a week-long trek from Kathmandu, the remote lake freezes over in winter and offers impressive views of the surrounding Himalayas.
18. Pashupatinath Temple, Kathmandu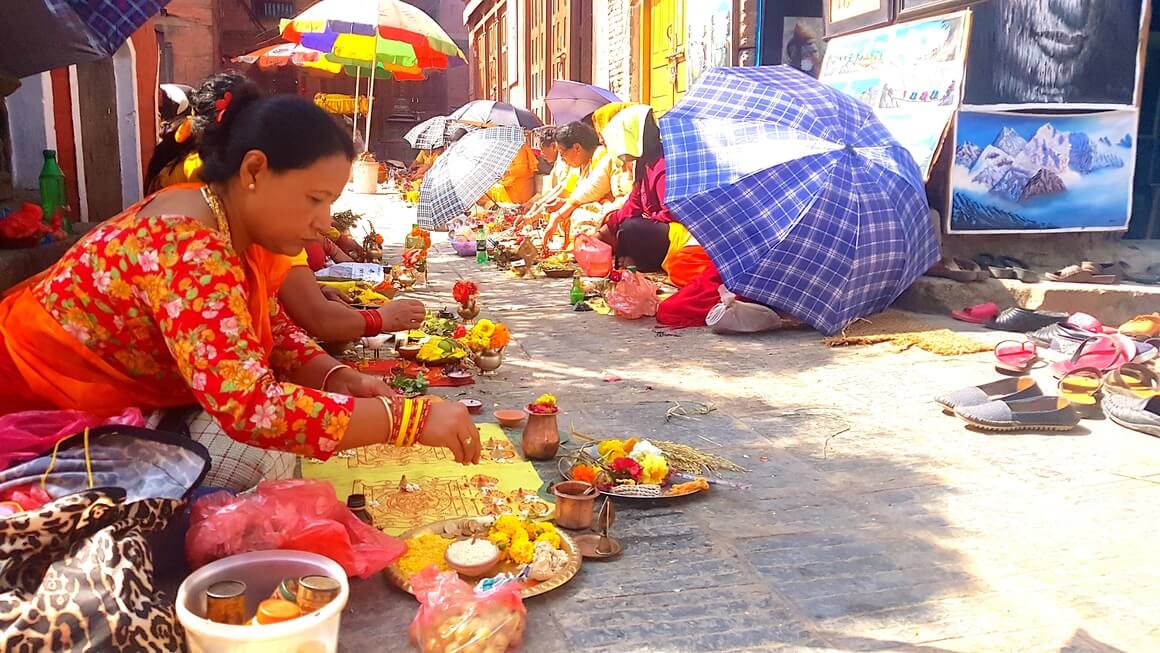 One of Nepal's oldest temples, Pashupatinath is dedicated to Lord Shiva and features double-storied pagodas that are only accessible by Hindu Pilgrims.
While you might not be allowed to go inside, you will be able to admire the copper and gold-covered roofs and pinnacles from outside.
19. Poon Hill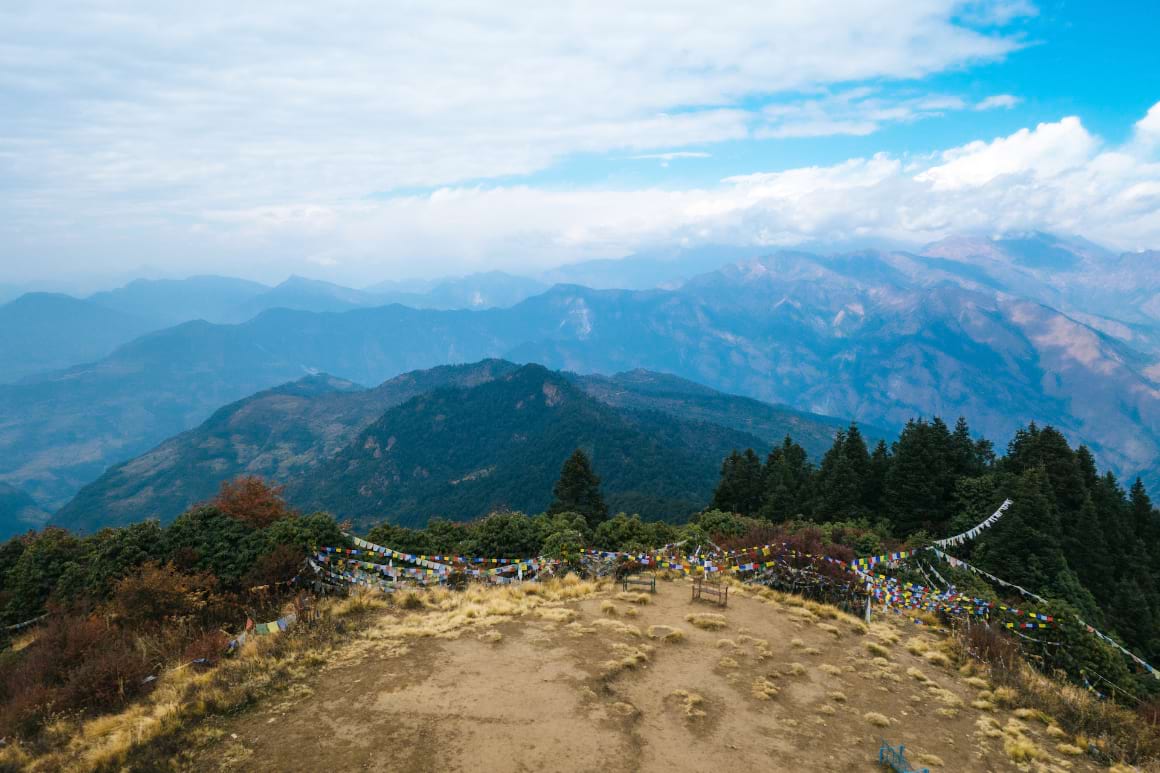 Poon Hill Trek is one of the most popular hikes in Nepal. The trek takes you to the hill station overlooking the Annapurna Massif mountain range and the Dhaulagiri mountains.
At the summit, you'll be rewarded with some of the most exceptional sunrise views on the planet. And that is no exaggeration!
20. Patan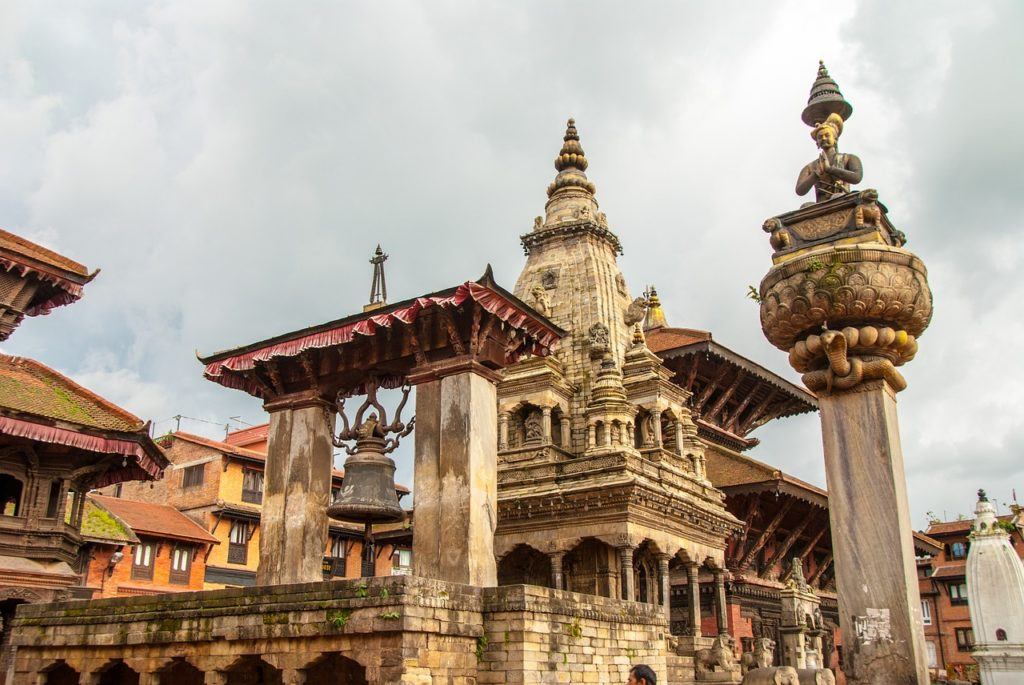 One of the three royal cities of Kathmandu (and, in my opinion, the most striking), Patan is a place of impressive craftsmanship and Newari architecture.
The city boasts an incredible collection of both pagoda-style and Hindu temples and palaces, earning it the label "City of Arts".
21. Janaki Mandir, Janakpur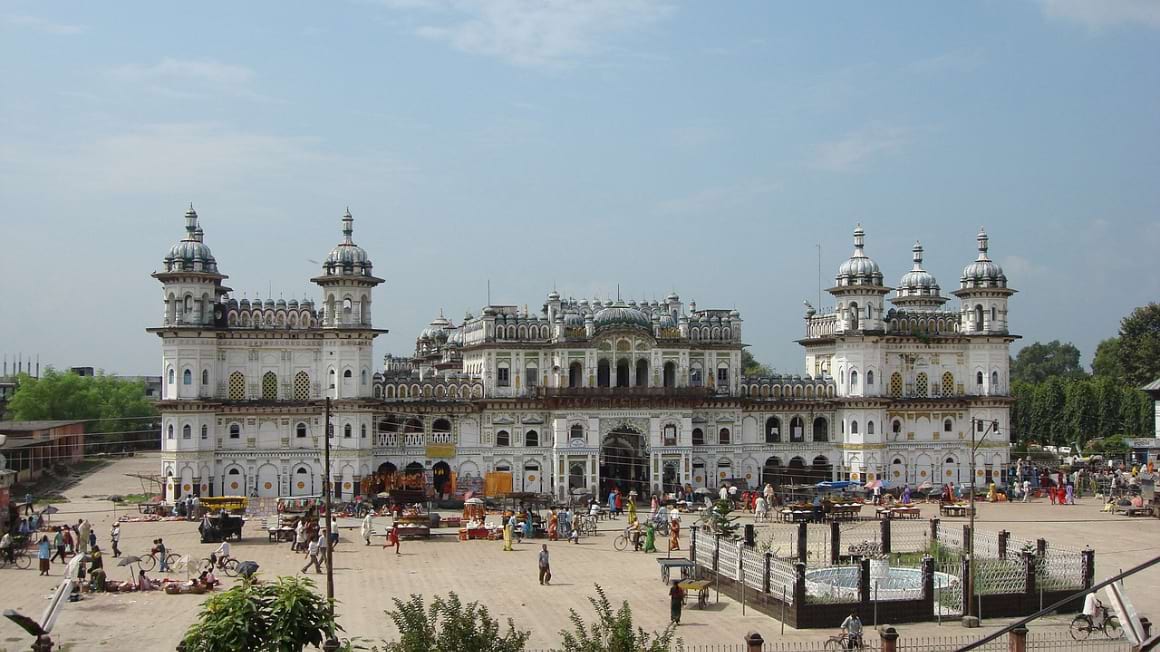 As far as Hindu temples go, this one is pretty spectacular. Dedicated to the Goddess Sita, this impressive palatial temple is a sacred place built by the Queen of Tikamgrah in 1910.
With its bright white and gold exterior, three-storied grandeur, tiered pagoda-style, and ornate interiors, it's enough to turn heads.
Have you sorted your accommodation yet?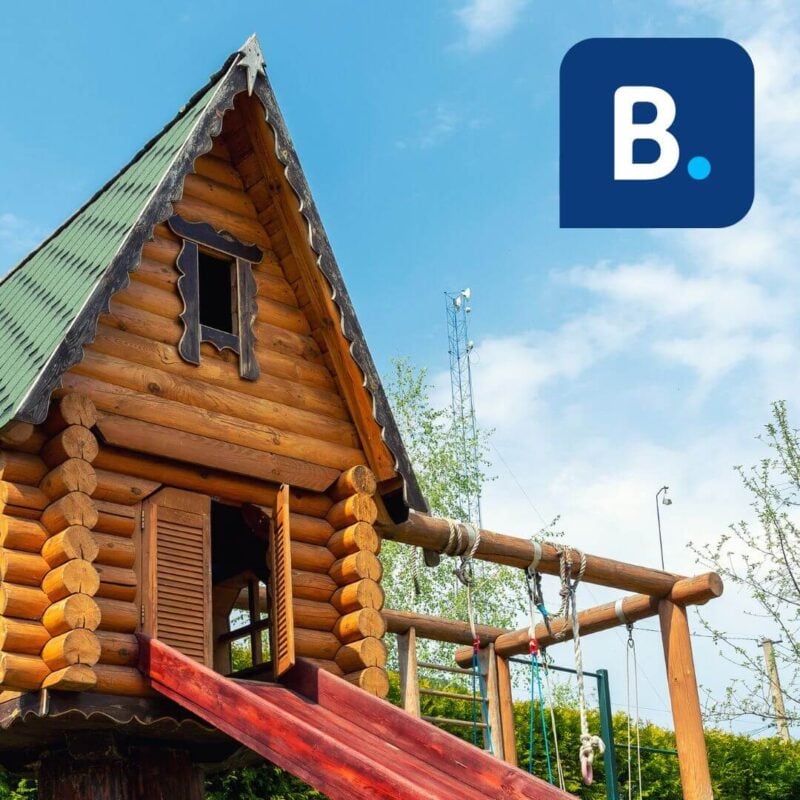 Get 15% OFF when you book through our link — and support the site you love so dearly 😉
Booking.com is quickly becoming our go-to for accommodation. From cheap hostels to stylish homestays and nice hotels, they've got it all!
View on Booking.com
How to See Beautiful Places in Nepal
A big part of the colorful experience of traveling through Nepal is getting from point A to point B.
A humble bus ride, while overcrowded and sweaty, will always provide good views. A six to ten-hour trip from Kathmandu to Pokhara would cost around $5 for a local bus and $30 for a tourist bus with Wi-Fi and aircon.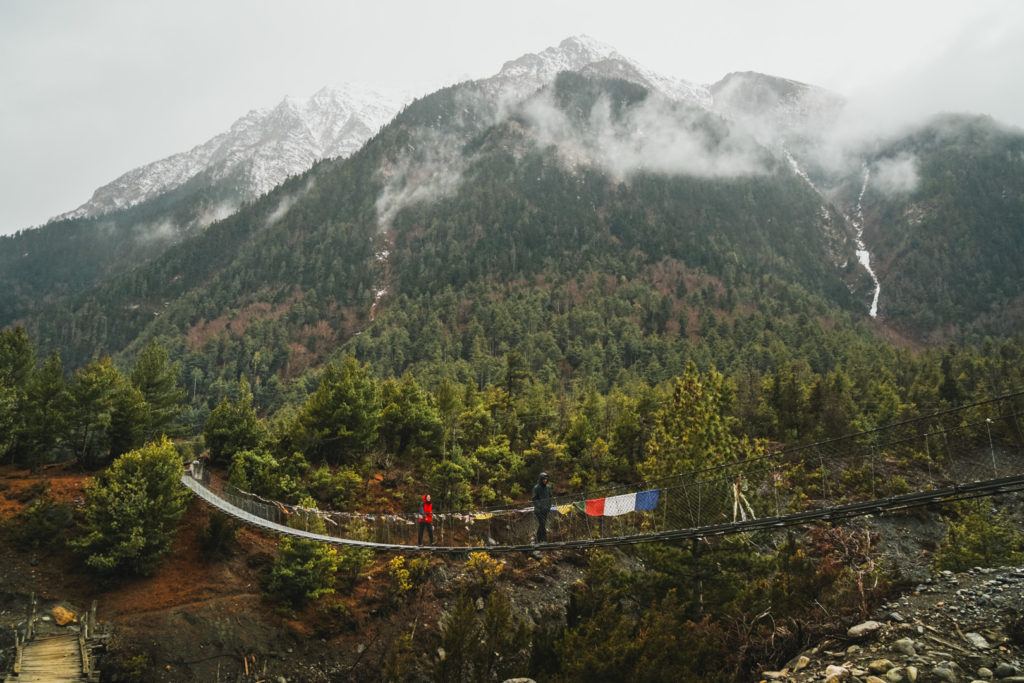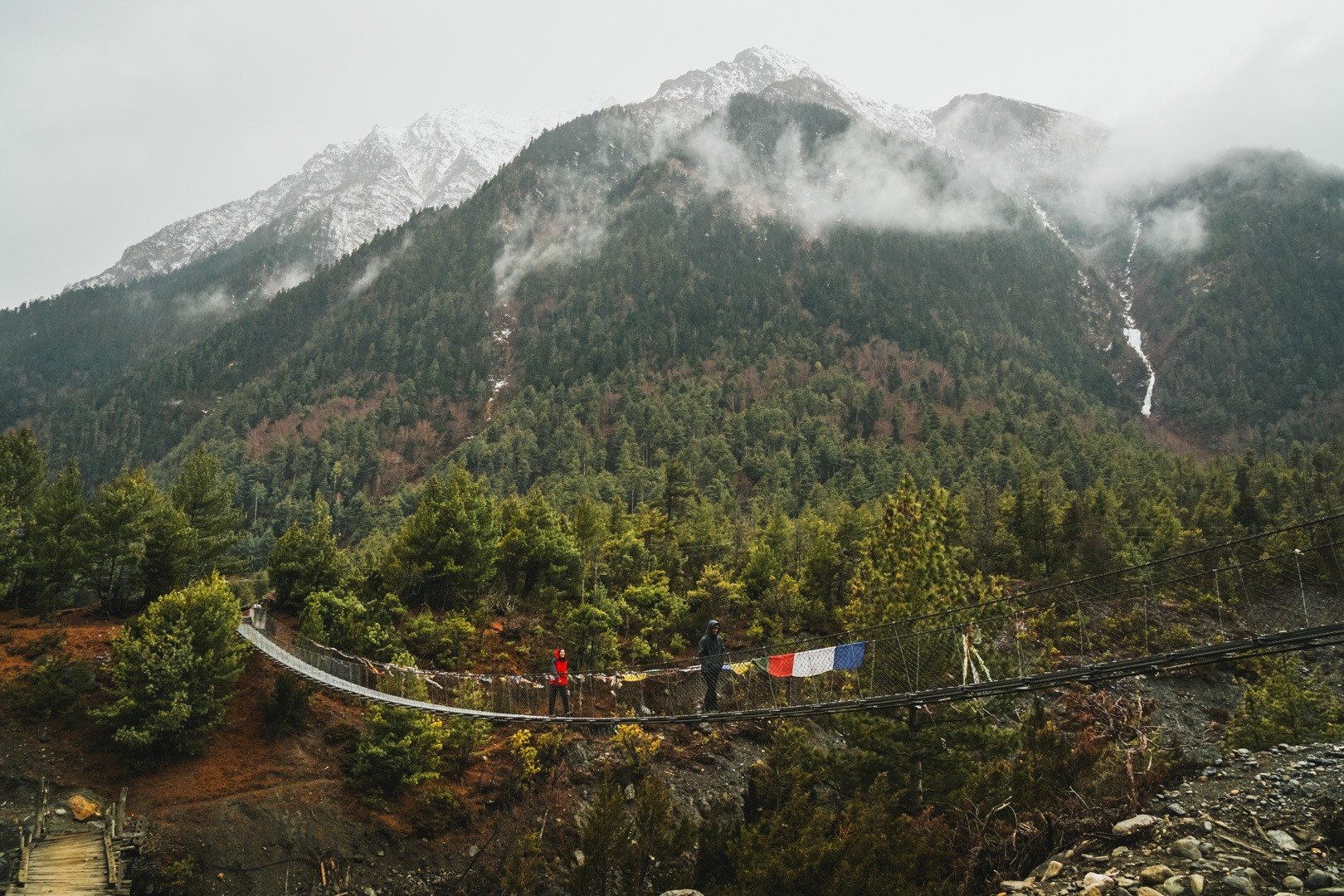 Renting a car in Nepal and driving yourself from one beautiful place to another offers the most freedom. I absolutely recommend this, as long as you are not traveling solo and are a (somewhat) confident driver.
I would also advise renting a 4X4 since the roads can be treacherous and unmaintained. A one-day rental might cost between $40 and $60.
Hiring a private car with a driver is also an option, at around $60 per day. This is also an epic way to get the ins and outs of the country from a local.
FAQs About Beautiful Places in Nepal
Here are some of the most frequently asked questions about Nepal's most beautiful places.
Don't Forget Travel Insurance!
Getting some good travel insurance is ESSENTIAL. Don't be silly – insure yourself!
ALWAYS sort out your backpacker insurance before your trip. There's plenty to choose from in that department, but a good place to start is Safety Wing.
They offer month-to-month payments, no lock-in contracts, and require absolutely no itineraries: that's the exact kind of insurance long-term travellers and digital nomads need.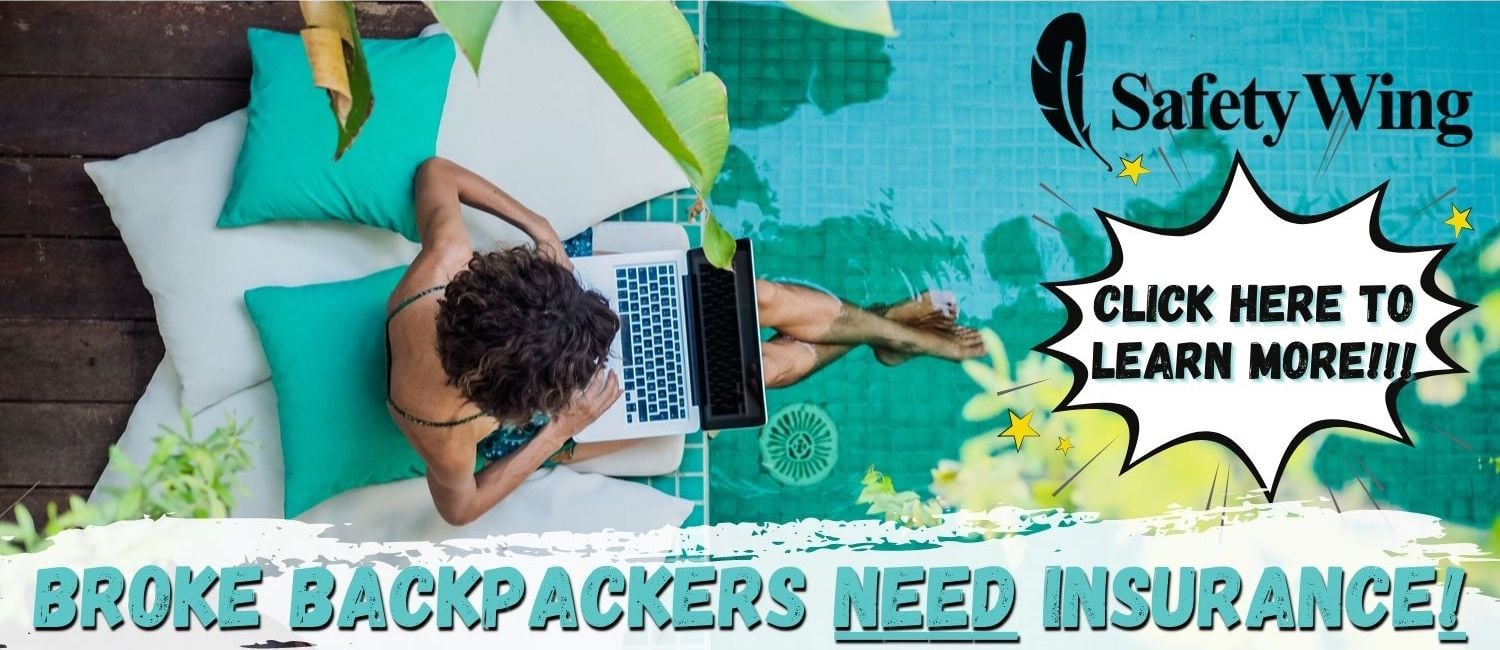 SafetyWing is cheap, easy, and admin-free: just sign up lickety-split so you can get back to it!
Click the button below to learn more about SafetyWing's setup or read our insider review for the full tasty scoop.
Final Thoughts on Beautiful Places in Nepal
While you might visit for a view of the world's tallest mountain (yes, we're speaking about Everest again), it will be the colorful culture, beautiful monasteries, friendly locals, and flavorful food that will make you want to stay.
Nepal is a treasure trove of natural beauty, featuring some of the most spectacular landscapes and scenic views in the world.
But it also offers incredible cultural heritage, which brings with it magnificent temples, shrines, and authentic and unique places to visit in Nepal.
Sure, you really can't visit Nepal without laying your eyes on the Himalayas, but make sure to spend some time exploring the Janaki Mandir and Pashupatinath Temples for a taste of the beautiful local culture. I did it and it was unforgettable!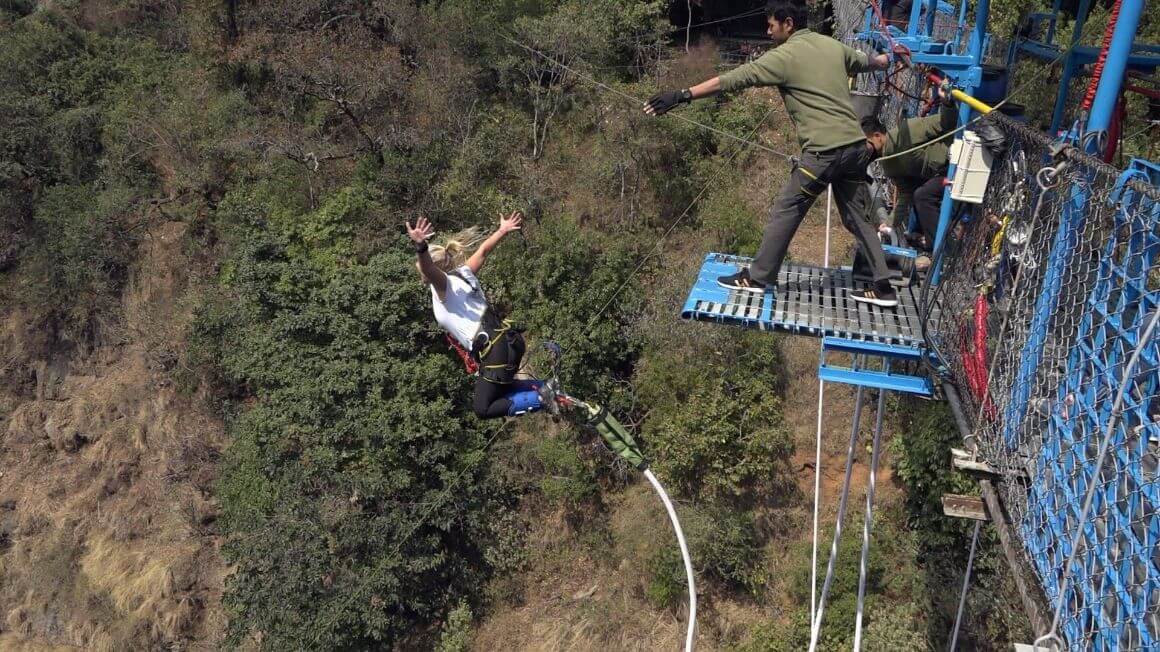 ---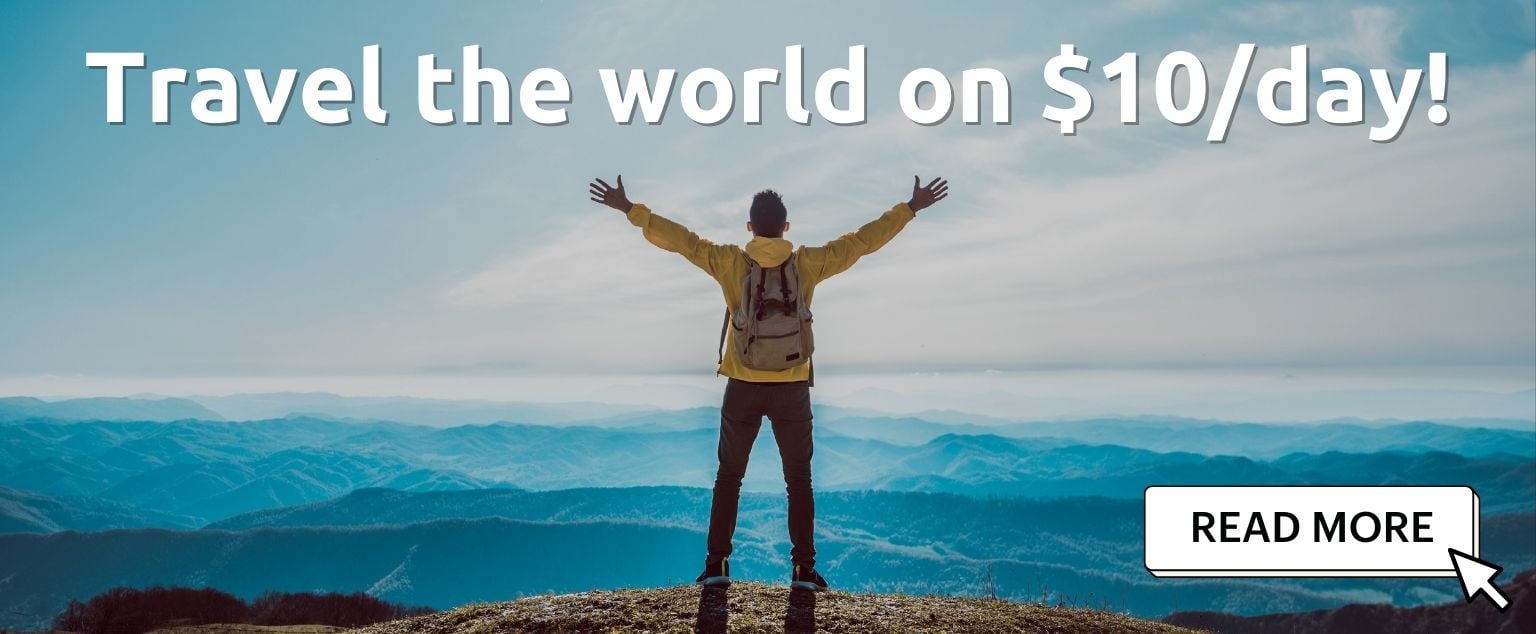 And for transparency's sake, please know that some of the links in our content are affiliate links. That means that if you book your accommodation, buy your gear, or sort your insurance through our link, we earn a small commission (at no extra cost to you). That said, we only link to the gear we trust and never recommend services we don't believe are up to scratch. Again, thank you!