Nepal is a country that boasts rich natural resources and a distinct culture. It also has some of the most colorful and vibrant festivals. Don't let its small size fool you; it is home to many ethnicities with different traditions.
Although most of the festivals in Nepal have religious connotations, some are based on ancient mythology and important events, each one a unique opportunity to get to know the people, the place, and the culture.
Listing all the festivals in Nepal is not an easy task because of the sheer number, but I have pinned down 10 of the country's major festivals, which have interested people from all over the world. Religious festivals, cultural festivals, film festivals, and music festivals are all waiting for you! So, let's start, shall we?
Festivals in Nepal
Whether you want to see the holy men in their various religious garbs, watch documentaries that tackle important social issues, or dance the night away to jazz music, Nepal is the place for you.
Here is a list of the significant festivals that must not be missed when in Nepal.
Lhosar
When: No fixed date
Where: All over the country
One of the country's main festivals, Lhosar is celebrated by people of the Gurung, Sherpa, Thakali, and Tamang tribes. It usually coincides with the Chinese New Year and follows the lunar calendar, so the festival date varies from one year to another.
There are three kinds of Lhosars: Sonam Lhosar, Tamu Lhosar, and Gyalpo Lhosar. On the day of the festival, people visit stupas and monasteries to pray, worship, and ask for blessings from the monks for happiness and good health.
Homes, monasteries, stupas, and mountaintops are decorated with vibrant and colorful prayer flags. Although there are variations in how different communities celebrate the festival, it commonly involves large gatherings and people wearing traditional dresses.
Cultural singing and dancing, feasts, and family gatherings are the main highlights. Due to its popularity, the Nepali government has designated the Lhosar as a public holiday.
Although most of the festivities happen at home, on the second day, locals will celebrate at stupas. If you are in Kathmandu, go to the Boudanath Stupa. There are performances during the day, and at night candles are lit making it a truly magical experience. If you are in the Everest region, head to the Tengboche Monastery and you'll see Sherpas celebrate.
Where to Stay:
This charming apartment is the perfect place to stay during the Lhosar celebrations. It's right in the heart of the historical Patan area and is an excellent base for enjoying the festivities and exploring the capital of Kathmandu.
Holi
When: Late February or early March
Where: All over the country
Fagun Purnima, more commonly known as Holi, is a festival of colors. It is a popular ancient Hindu festival that takes place on the day of Phalguna and is a 2-day celebration of the triumph of good over evil.
Traditionally, the colors used for Holi were made from the extracts of flowers and herbs such as turmeric, kumkum, and Mehendi for their medicinal value. Nowadays, synthetic colors are used for the festival. A few famous places where the festival is celebrated with joy and excitement are Thamel, Basantapur, Jhamsikhel, and Lainchaur.
Holi celebrations are inclusive and welcome foreigners with open arms, but it's recommended that you celebrate the holiday with friends. If you go out into the street, be ready to get wet and colored. It's a once-in-a-lifetime experience, so be sure to get involved.
Wear cheap white t-shirts and jeans or clothes you don't mind ruining, and avoid wearing expensive ornaments. Never go without eye protection and don't eat anything given by strangers as people normally mix hemp with lassi and this can result in lightheadedness or dizziness. As the celebration involves color and water, put your things in a waterproof bag to keep them safe and dry.
Where to Stay:
Holi celebrations in the capital of Kathmandu are full of merrymaking and are something that must be experienced at least once. Stay in this beautiful home that offers beautiful mountain views, the perfect sight for when you're resting.

Do You Want to Travel FOREVER??
Pop your email in below to get a FREE copy of 'How to Travel the World on $10 a Day!'.
Mahashivaratri
When: February or March
Where: Pashupatinath Temple
Considered one of the greatest festivals in Nepal, Mahashivaratri is also known as the 'Great Night of Shiva'. It takes place before the start of the lunar new year which usually falls in February or March. It is a time for new beginnings and endeavors, especially where spiritual matters are concerned.
Get involved in the festivities by visiting the Pashupatinath Temple on the day itself or the days leading up to it. Holy men from all over the world go to the temple and don't be surprised if some of them show up naked or claim to have special abilities.
The temple is decorated with marigolds and everywhere you look there is a burst of bright colors, a truly spectacular sight. There are bonfires throughout the city with chanting, dancing, and music. Lord Shiva was known for smoking weed so a lot of people get high on this day. Note, however, that pot is illegal in the country.
Bring small notes and change when walking around. Although foreigners are not expected to join the festivities, it's fun to join in and give change when kids sing for you. Don't be afraid to negotiate with holy men when taking their photos as they expect payment.
Where to Stay:
Just a 4-minute walk from the temple, this well-located hotel is the best place to rest and relax after an entire day spent joining the locals as they celebrate and pray to Lord Shiva.
Buddha Jayanti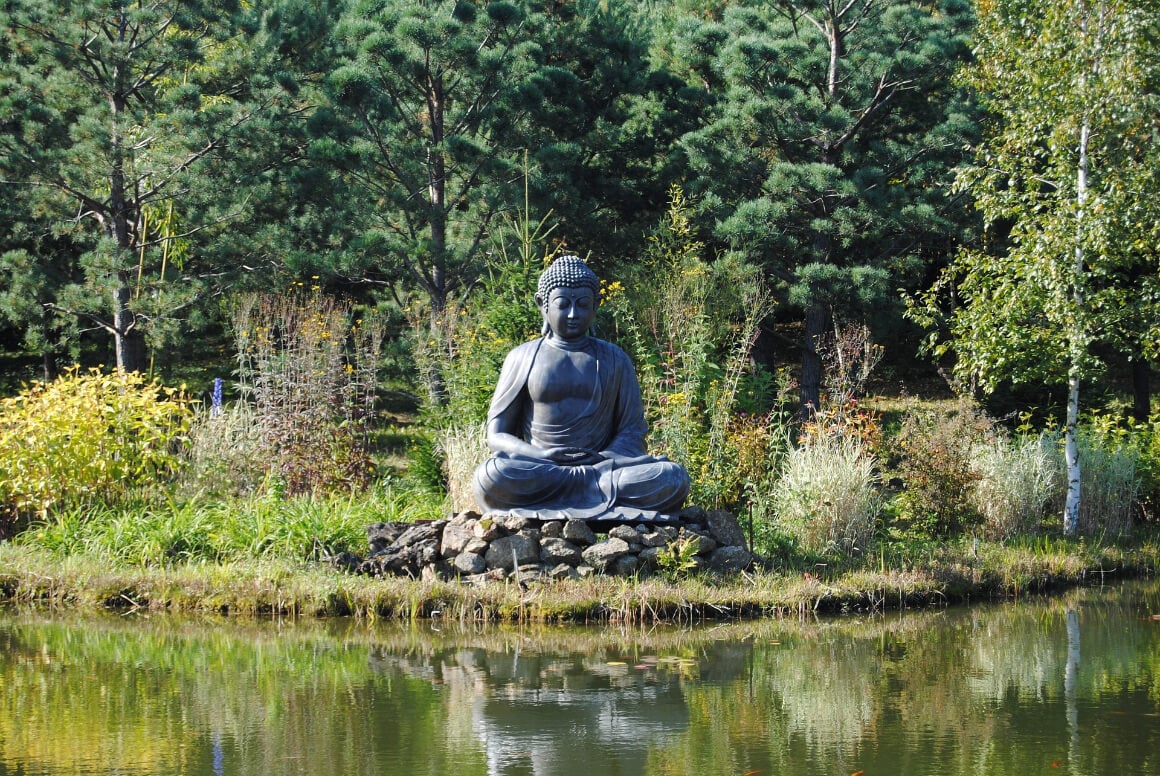 When: April or May
Where: All over the country
A day celebrated to mark the birthday of Lord Buddha, Buddha Jayanti is celebrated all over the country and is considered one of the holiest festivals in Nepal. Its date, however, changes from year to year but usually falls in April or May.
The day is an auspicious time to pay a visit to Buddhist sites, stupas, and monuments. However, the main place where people gather is Lumbini, considered the place where Buddha was born. It is located on the western Terai plans.
Many Buddhists also troop to the Boudanath Stupa in the capital to seek inner peace and worship by chanting mantras and going around the structure many times. All-important Buddhist shrines are decorated with prayer flags and illuminated by lights. Buddha's statue is put on a chariot and carried on a procession. Monks chant mantras and some even give sermons about life.
Buddhists eat vegetarian food, do dan-dharma, refrain from slaughtering animals, and abstain from alcohol. Sweet porridge or kheer is cooked by most households.
Head to the nearest temple to witness the chanting, prayers, and processions, and observe monks dancing for the Buddha's birth. As devotees wear white, it would make good sense to do the same, but refrain from wearing clothes that are too revealing.
Where to Stay:
As most activities in the capital will be around the Boudanath Stupa, staying in this stylish hotel is the perfect option. It's only 200 meters away and has an on-site restaurant too.
Teej
When: August or September
Where: All over the country
Also known as the women's festival, Teej or Hartalika Teej is celebrated all over the country for three days with joy and hope. The festival starts with a heavy feast, called Dar. Women call on their female friends and relatives to eat together, exchange gifts, sing, and dance.
On the second day, the women fast and visit the largest temple of Lord Shiva in the country, or their smaller, local temples where they burn incense, offer sweets and flowers, ring bells, and wish for the health of their husbands and families. Single women, on the other hand, pray to find a good husband.
On the third and final day known as Rischi Panchami, women bathe in red mud. This symbolic bath is said to wash away sins that go to Ganesh so that the wishes made on the previous day will come true. The women then feast on special dishes such as desserts made of carrots, exotic mutton soup, and special bean soup.
Women dress in colorful attire and wear gold ornaments, but mainly married women wear red which is considered a lucky color. Foreign women who want to join in the dancing and festivities don't need to wear red but doing so would be very much appreciated by the locals.
Where to Stay:
As enormous crowds of women usually gather at Pashupatinath to worship Lord Shiva and ask for blessings, we recommend staying close by in this contemporary home which is within the vicinity.
Have you sorted your accommodation yet?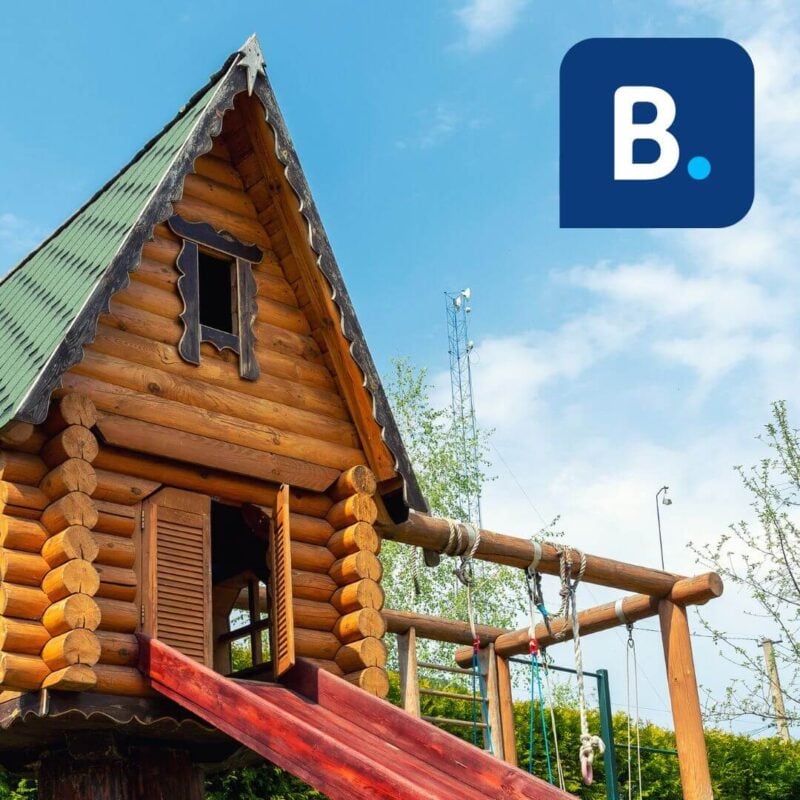 Get 15% OFF when you book through our link — and support the site you love so dearly 😉
Booking.com is quickly becoming our go-to for accommodation. From cheap hostels to stylish homestays and nice hotels, they've got it all!
View on Booking.com
Gai Jatra
When: August
Where: Bhaktapur
Gai Jatra in English translates to "cow carnival." However, it is not a celebration of bovines but a commemoration of the death of loved ones. A celebration of importance to the Newar community, it is a day of fun and joy, despite the theme, and usually falls in August.
According to most beliefs, it is the only day that souls can enter the world of the dead without undergoing multiple rebirths or suffering. Cows are sacred animals believed to guide souls during Gai Jatra so anyone who has had a family member pass away must lead a calf during the procession.
However, since most families cannot afford cows or calves, children don cow masks as substitutes and join the procession.
Like most festivals in Nepal, it involves lively street processions with cow effigies made out of bamboo being paraded around and cross-dressing. Once the procession concludes, there are plays, dances, street performances, and comedic stints making it a light-hearted affair.
All you need to do is show up on the streets to join the festivities and witness the traditional masked dances, including the Kawana Pyakhan, or skeleton dance, and the Khicha Pyakhan, or dog dance.
Where to Stay:
Although there are processions in Kirtipur, Kathmandu, and Patan, the celebration in Bhaktapur is the most vibrant. Stay in this apartment in Durbar Square and be in the thick of the action.
Dashain
When: September, October, or November
Where: All over the country
An important occasion for every Nepali, Dashain is also the grandest and longest festival in the country, lasting 15 days. All educational institutions, government agencies, and public sectors are closed down during the entire period.
The most important days of the holiday are the first, seventh, eighth, ninth, and tenth. Tourists can experience the traditional customs and local religious culture by attending various celebrations such as flying kites, playing on large bamboo swings erected in the countryside for children to play on, and playing cards.
Sacrificial goats transported atop buses or led around on leads are also very common. Animal sacrifice is made to please the Hindu goddess Durga.
Traditionally speaking, Dashain is to Nepalese what Christmas is to Westerners. The biggest problem for foreigners during this period is the closure of the service industry and the costs which are higher than usual but the weather is favorable as it is neither hot nor cold.
Buying clothes is yet another essential part of Dashain so it's normal to see massive crowds during this time.
Dashain is a family-oriented time so it can be difficult for foreigners to truly experience it unless they spend time with a local family. Consider yourself lucky if an invitation is extended to you.
Where to Stay:
Local homestays are the best accommodation options and also give you an excellent opportunity to experience Dashain as it is celebrated by the Nepalese.
When: October or November
Where: Kathmandu
Considered the biggest jazz festival in the Himalayas, Jazzmandu is an annual event that showcases an impressive mix of local jazz talents and artists from all corners of the globe.
Begun in 2002 and founded by Navin Chettri and Chhedup Bomzan, the week-long celebration actively promotes music education and tourism in Nepal. Audiences can expect excellent food along with quality jazz music at each event.
Aside from performances, you can look forward to workshops, band competitions, and master classes for budding, local musicians. Concerts and performances take place in different locations around the city and in Kathmandu Valley.
If music makes you happy and jazz delights you, make sure you attend one of the best jazz festivals in Asia. A few international acts that have performed at the event over the years are Catia Werneck, Jin Jim, Yumi Ito, and The Jamie Baum Sextet.
Events are re-ticketed and some are by invitation only. Tickets are mostly only available at the venue or at the gate and cannot be purchased online in advance. Check out the official website for the latest updates and festival schedule.
Where to Stay:
Make sure you have a roof over your head while enjoying all that great music. You can never go wrong with this beautiful home that also offers magnificent mountain views.
Is This the Best Daypack EVER???
Janai Purnima
When: July or August
Where: Kathmandu and Pashupanipath
Janai Purnima is a Hindu festival observed in various ways by the different members of Nepali society. It is celebrated during the full moon and involves the renewal of a white holy thread called a Janai, hence the name.
Hindu men from the Chhetri and Brahmin societies mark the holiday by paying homage to Sapatarishi, or the "Seven Sages," and their ancestors by offering holy things and water. Anyone can get colorful threads called doro on their wrists for protection, and priests are busy all day tying the doro to any man who wants blessings. However, only men of higher castes wear the white sacred thread around the chest that is changed after taking a bath in a holy river.
On the other hand, women from the Terai region tie rakhi around the wrist of their brothers, supposedly to give long life and prosperity, also known as Rakshya Badhan.
The families of the Newar community gather to feast on a soup of nine sprout lentils or kwati, said to improve health and give strength to new mothers.
Janai Purnima is significant for shamans too, and they spend the day visiting shrines and performing rituals.
Foreigners can head to any Shiva temple to observe the celebrations.
Where to Stay:
Get into the spirit of the festivities and immerse yourself in the local culture by spending time in this homestay located nearby Pashupatinath Temple. It's just within walking distance of the temple and is around 15 minutes away from the airport.
When: October or November
Where: Kathmandu
A biennial festival established in 1997, Film Southasia or FSA aims to popularize documentaries in the country so that it not only entertains but informs and changes the lives of Nepalis everywhere.
The festival showcases documentary films from Afghanistan, Bangladesh, Bhutan, Maldives, Myanmar, Nepal, and Pakistan. To date, the festival has had thirteen editions where films are judged by three Southasian members, and the Ram Bahadur Trophy is given to the best film, as well as a cash prize.
There are prizes for professionals as well as student filmmakers. Entries must be on South Asian subjects or themes such as people, lifestyle, politics, history, economy, and culture, but filmmakers need not be South Asian.
Due to the pandemic, the 2021 edition was postponed to the festival's silver year and instead of October or November, was held in April 2022.
In addition to the festival that takes place every two years, FSA also organizes screenings, workshops, and discussions across South Asia for the promotion of South Asian non-fiction within the subcontinent.
A package of representative films travels not only throughout the region but to other countries overseas as mini-festivals which are called Traveling Film Southasia or TFSA.
Where to Stay:
Indulge in a variety of films that tackle social issues and attend various workshops, and then retreat to this apartment that also comes with a sun terrace.
When: December
Where: Kathmandu
Created in 2000, KIMFF was a biennial festival until 2006 attended only by individuals who liked movies and adventures.
Since then it has grown considerably and is now one of the biggest film festivals in Nepal and Asia, with cash prizes for both international and local film categories. Past winners of the best film prize include Les Jours de Tarap and Who Will Be a Gurkha.
Organized by the non-profit organization Himal Association, the festival is now a world-class event that recognizes quality films and exposes the local audience to current global trends. It aims to nurture a generation of filmmakers who are not afraid to explore and document an extensive range of global issues to paint an authentic portrait of Nepal.
Over the years, the festival has attracted filmmakers, critics, scholars, mountaineers, activists, and journalists. Expect a wide spectrum of films such as archival footage, alpine documentation, experimental shots, adventure cinema, commentaries, and feature films that tackle conflict, practices, lifestyles, globalization, wildlife, and mountain climbing, among many others.
In addition to films, attendees can also look forward to seminars, exhibitions, guest lectures, photo exhibitions, art installations, and workshops. In its 18th year running, the festival has welcomed more than 2,000 filmmakers from more than 30 countries.
Where to Stay:
Get ready to appreciate numerous films during the festivals and make sure you have a comfortable place to call your home whilst staying in Kathmandu by booking this sunny room in old Patan.
Final Thoughts
Home to a diverse community that enjoys and celebrates its traditions in a unique manner, it's no wonder that Nepal is home to countless festivals. It doesn't matter if you're in search of the best adventure films or want to immerse yourself in the country's deep religious roots; Nepal has got you covered.
In my opinion, Mahashivaratri is the ultimate festival in Nepal that must be experienced at least once. It's not every day you see holy men from all corners of the world, hear children singing gleefully, and see temples decorated and bursting with colors. It's a surreal experience that you won't get anywhere else.
ALWAYS sort out your backpacker insurance before your trip. There's plenty to choose from in that department, but a good place to start is Safety Wing.
They offer month-to-month payments, no lock-in contracts, and require absolutely no itineraries: that's the exact kind of insurance long-term travellers and digital nomads need.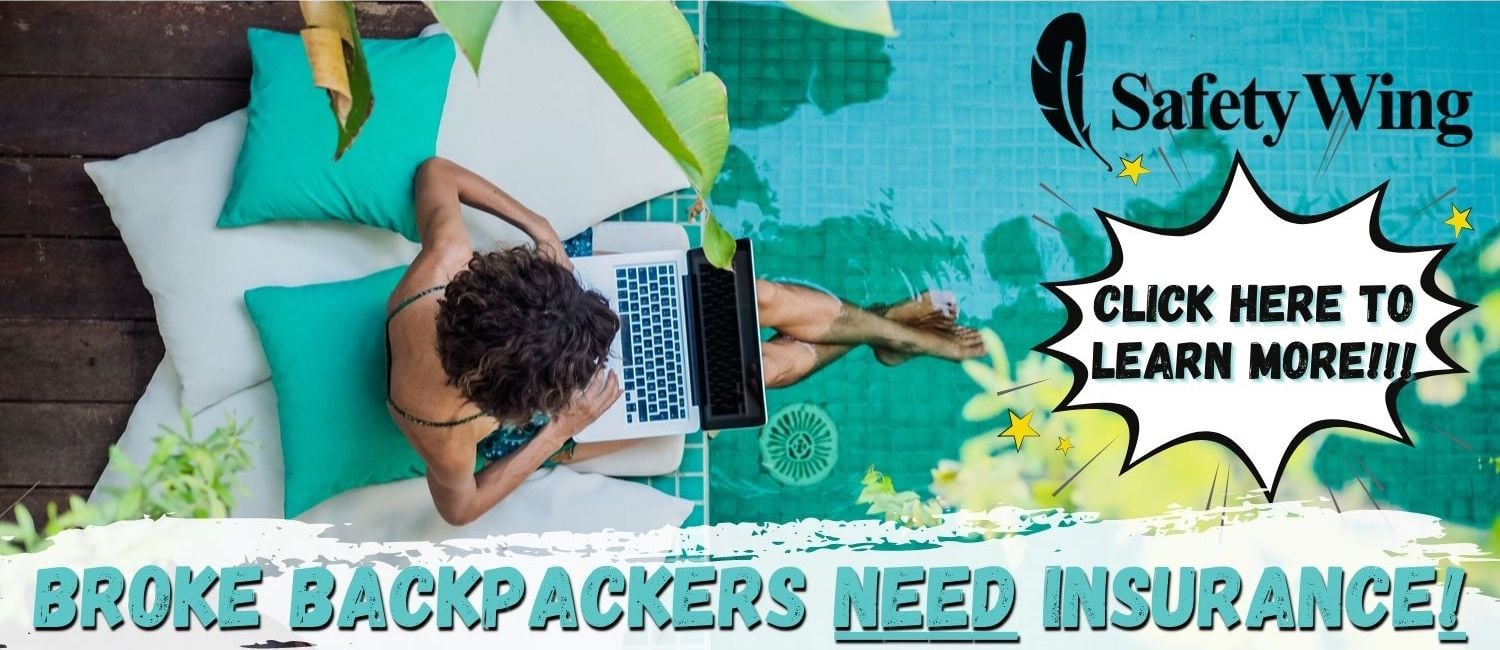 SafetyWing is cheap, easy, and admin-free: just sign up lickety-split so you can get back to it!
Click the button below to learn more about SafetyWing's setup or read our insider review for the full tasty scoop.
---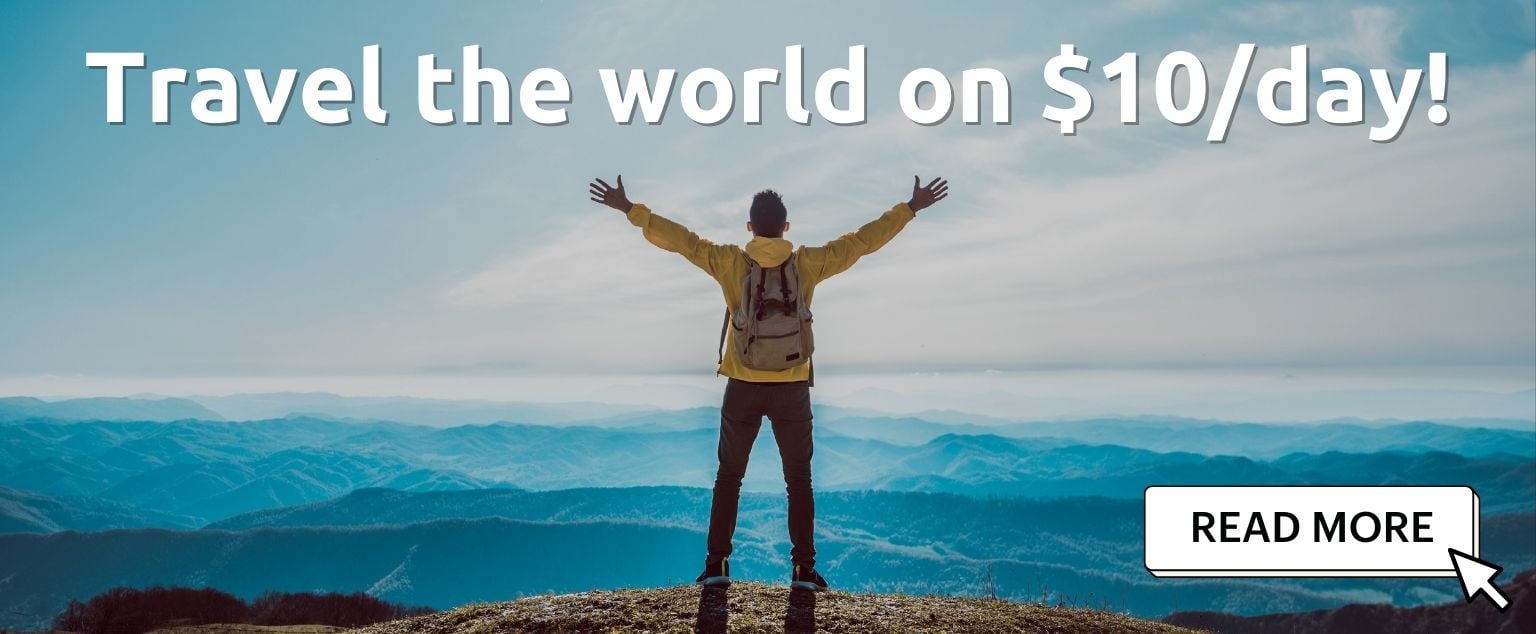 And for transparency's sake, please know that some of the links in our content are affiliate links. That means that if you book your accommodation, buy your gear, or sort your insurance through our link, we earn a small commission (at no extra cost to you). That said, we only link to the gear we trust and never recommend services we don't believe are up to scratch. Again, thank you!