Nepal. Easy hiking, pubs every 5km, and small hills. Haha. Oh crap, did I just see someone slide off of a ginormous mountain?
Nepal feels massive. With an average altitude of 3625 metres (over 10000 feet), Nepal is seriously high (playing host to most of the world's tallest mountains). If you are looking for multi-day expeditions, unbelievable hiking, and a taste of altitude sickness, Nepal is right up your alley.
Whilst climbing one of the big boys might be above the price capabilities of your average backpacker, there is plenty of outrageous hiking perfect for nailing that 'mountain thrill'. The Nepali backdrop is a wondrous, adventurous playground, inspiring daredevil behaviour in even the meekest of us.
I fully expect that you're up for some real hiking, but if that's not your thing, Nepali National Parks can be enjoyed in several other ways. A rich variety of landscapes awaits exploring, and there are wonderful pockets of wildlife that shouldn't be missed. This guide will take you through the best places, the best things to do, and the bonus gems of the Nepali parks.
What are National Parks?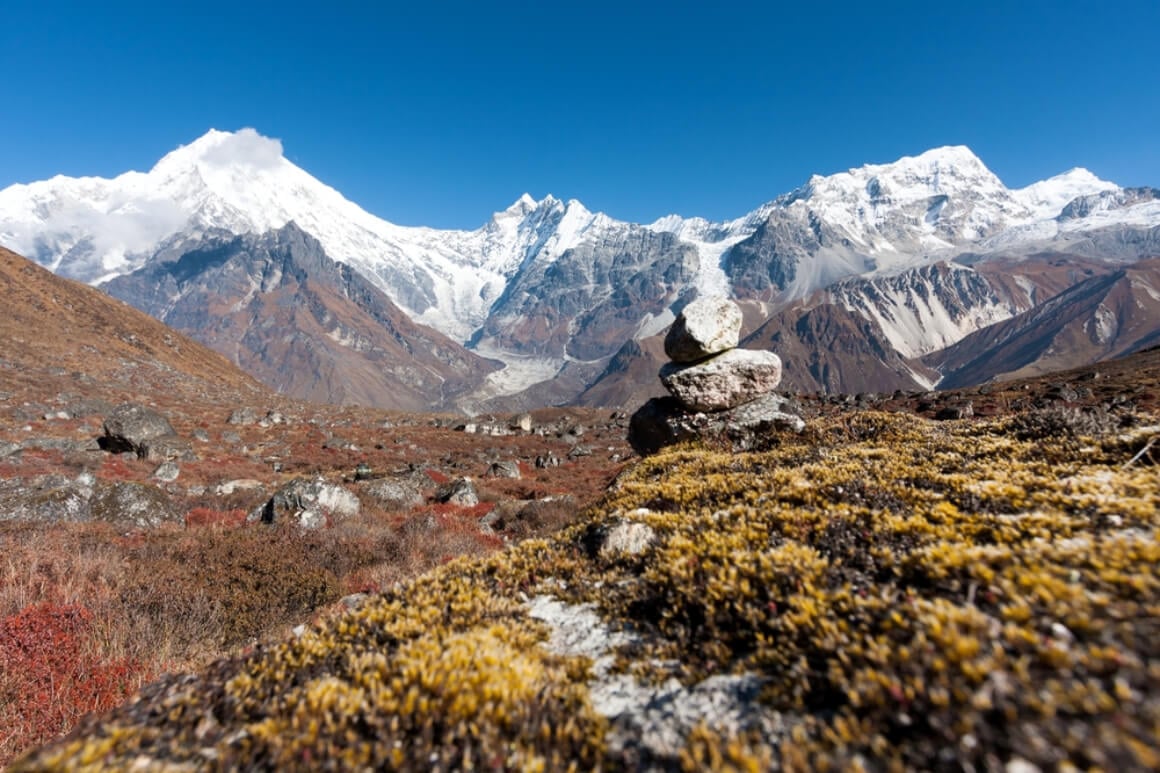 National parks are areas with unique and valuable ecosystems, protected by the government. In other countries, settlement in parks is often prohibited, but Nepal allows local tribes to live and remain on the land. Activities that damage the land and endanger wildlife are prohibited.
The government has established a network of 20 protected areas since 1973, 12 of which are designated as national parks. To a great extent, these areas remain untouched by human intervention, and wildlife populations continue to thrive.
The Nepali Department of National Parks and Wildlife Conservation (DNPWC) may have only been established in 1980, but its conservation efforts in the last few decades have ensured a pristine landscape, and aided in the significant recovery of endangered animal populations.
Attracting millions of tourists per year, national parks can be crowded in certain seasons, but quiet during lull months. Most of them are located in remote areas, but they are always worth the extra hassle to get to. If you are looking to backpack Nepal, definitely add a couple of these to the itinerary!
Don't miss out on the towering peaks, friendly locals, and unfamiliar Nepali Wildlife. Make the best of what the parks have to offer by planning your visit ahead of time.
National Parks in Nepal
Ready to see the majestic peaks of Nepal, inject some adrenaline, and see the scenery up close? Pack your finest camera, because the views are unbelievable.
Khaptad National Park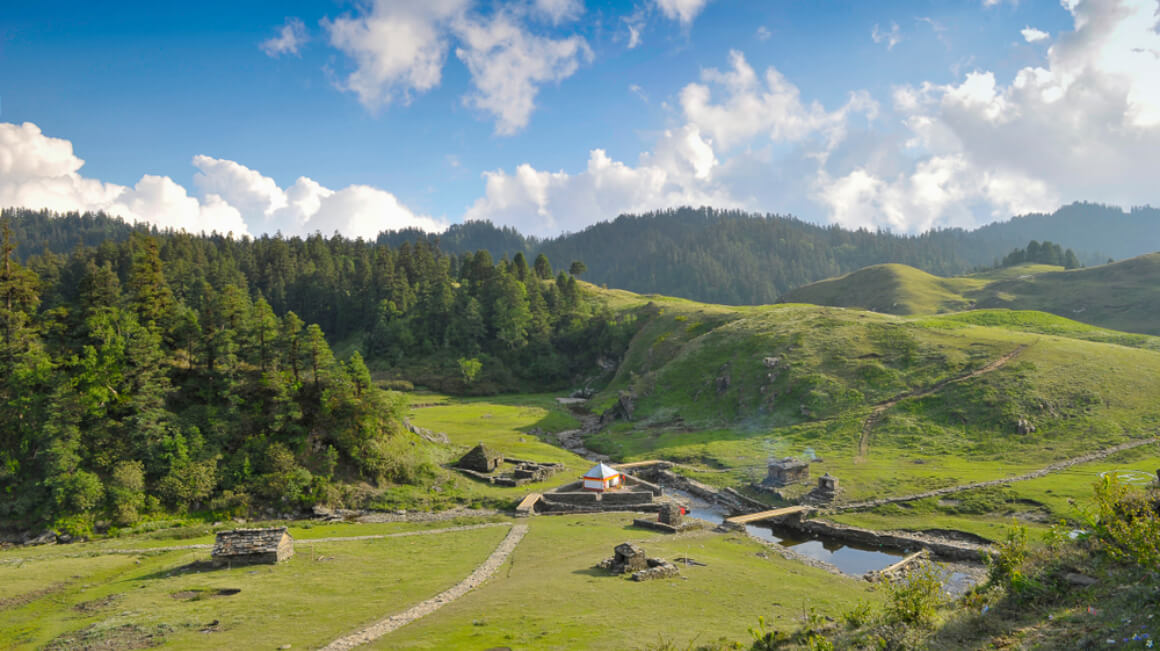 Size: 87² miles
Location: Bajhang, Bajura, Achham, and Doti
Cost of Entrance: 1,000 NPR
One of the most underrated destinations in the country, Khaptad National Park was added to the list of Nepali national parks in 1984. The park got its title from a hermit named Khaptad Baba, who meditated in the area for five decades. If you fancy exploring the meditative side of Nepal, definitely talk to some of the locals, who can give you pointers.
Visiting from March to May (or October-November) is generally considered the best time to see the park. To get there, either fly from Kathmandu to Chainpur, and then embark on a three-day walk, or fly from Kathmandu to Dhangadi, drive to a closer starting point, and then complete a one-day trek. Not the most straightforward, but extra effort always makes the experience more exhilarating.
As the only mid-mountain park in the country, Khaptad has a unique and valuable ecosystem that is a habitat for more than 500 species of flora. These include oak, hemlock, rhododendron, and more than 200 species of medicinal herbs.
Over 30 species of wildlife live in the park, but the Himalayan black bear and leopard remain the most sought-after animals.
Birdwatching opportunities abound in Khaptad, and you can expect (with some luck) to see white-rumped vultures, bulbuls, partridges, and the Impeyan pheasant.
Aside from birdwatching, trekking remains a favourite among visitors, who can choose from short hikes or more rigorous treks. Those who want some adventure should consider the 7-day Dhangadhi trek that ends at Silgadhi.
Time your visit with the Dasara Festival (April) and you'll witness local tribes from all over Sundurpschim descend on the region in their traditional attire, ready to showcase their awesome culture. Nepali festivals are outstanding insights into the amazing culture that the country is home to. Go to one!
Where to Stay
There is a scarcity of lodging options around the national park and most travellers choose to camp in the park. Bichpani is one of the many campsites in the area, but you can put your feet up in the homestay near the entrance if you don't plan on trekking.
Sagarmatha National Park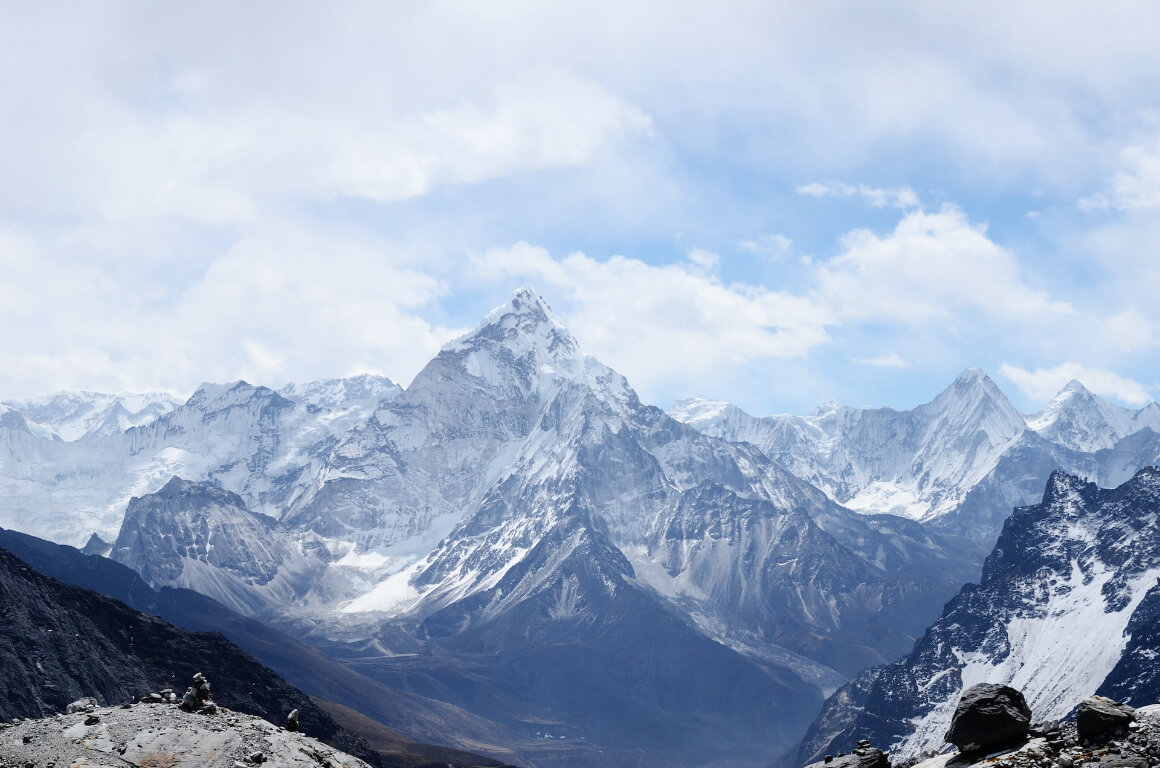 Size: 443² miles
Location: Solukhumbu District
Cost of Entrance: 3,000 NPR
Home to Mount Everest and surrounded by deep ravines, mountain peaks, and Himalayan glaciers, Sagarmatha is one of the most spectacular national parks in Nepal.
Apart from Mount Everest, other important peaks in the park include Thamserku, Pumori, Lhotse, Kwangde, Cho Oyu, Gyachyung Kang, Ama Dablam, and Kangtaiga (basically all of the tall ones).
The best way to reach Sagarmatha is to fly from Kathmandu to Lukla, and then hit a rugged footpath up to the park. The best months to visit are (again) from March to May and then later in the year, October to November. Avoid June through September, as there's heavy rainfall which makes it a challenge to hike or camp.
In addition to being a UNESCO World Heritage Site, the local Sherpa people consider the mountains in Sagarmatha sacred. Supernatural beings are said to dwell amongst the rocky crags, and songs, legends, and myths have all been composed about the mountains.
Hiking is one of the most popular activities in the area, and several trails are waiting for both newbies and path-runner veterans. Although it is possible to independently explore the trails, I'd advise getting the services of the local Sherpas. Not only will someone guide you through the area, but you help local people with their livelihoods too (wholesome!).
Hikers especially love camping on the banks of Gyko Lake, which remains frozen during winter and offers stunning views of the surrounding glaciers and mountains.
Birdwatching is another popular pursuit in Sagarmatha, and the park is recognized as an imminent bird sanctuary by BirdLife International. A total of over 190 bird species have been recorded, including the Himalayan monal, Tibetan snowcock, snow partridge, and Northern Pintal.
Where to Stay – Thanka Inn Gokyo
This inn, located lakeside, has a fantastic terrace offering majestic views of the surroundings. It's the perfect place to start the day, as continental breakfast comes included!
Shuklaphanta National Park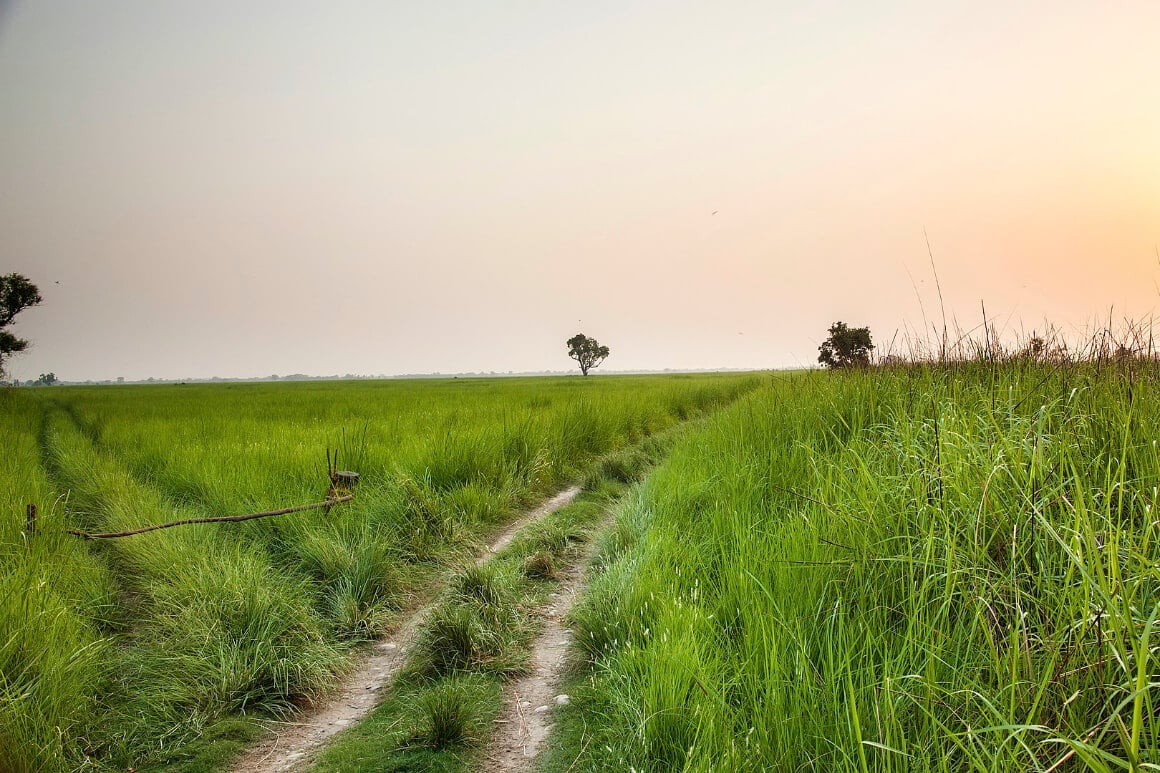 Size: 117² miles
Location: Kachanpur District
Cost of Entrance: 1,500 NPR
Once a Royal Hunting Reserve, Shuklaphanta became one of Nepal's national parks in 2017. The park was named after the largest open grassland in the country, Phanta.
Best visited between September and December, or February to May, the park can be reached by taking a flight from Kathmandu to Dhangadhi and then taking a bus from Dhangadhi to Mahendranagar.
The park's expansive open grassland and wetlands are habitats for a wealth of wildlife. More than 40 mammal species call it home, including (temptingly) Indian leopards, elephants, Bengal tigers, swamp deer, blue bulls, and the one-horned rhinoceros.
Shuklapanta is a major tourist attraction in the country's far west and plays a major role in wildlife conservation. Although it is the smallest national park in the Tarai region, it's a major destination for bird watchers, with over 400 species of birds. These notably include the white-napped woodpeckers and the white-rumped vulture.
Wooden towers erected all over the park, some more than three stories high, are perfect for catching a glimpse of not only avian life but also the rest of the diverse animal population.
The park also offers jungle safaris by jeep, or (more excitingly) atop elephants. Both of these are great ways to get to know the park better and will present experiences you highly rate.
Where to Stay – Jaagir Lodge
Rest your weary head in this wonderful hotel located amid sugar fields. With an outdoor swimming pool, restaurant, and on-site bar, this lodge is the perfect end to a day of exploration.
Month to month payments, no lock-in contracts, and no itineraries required: that's the exact kind of insurance digital nomads and long-term traveller types need. Cover yo' pretty little self while you live the DREAM!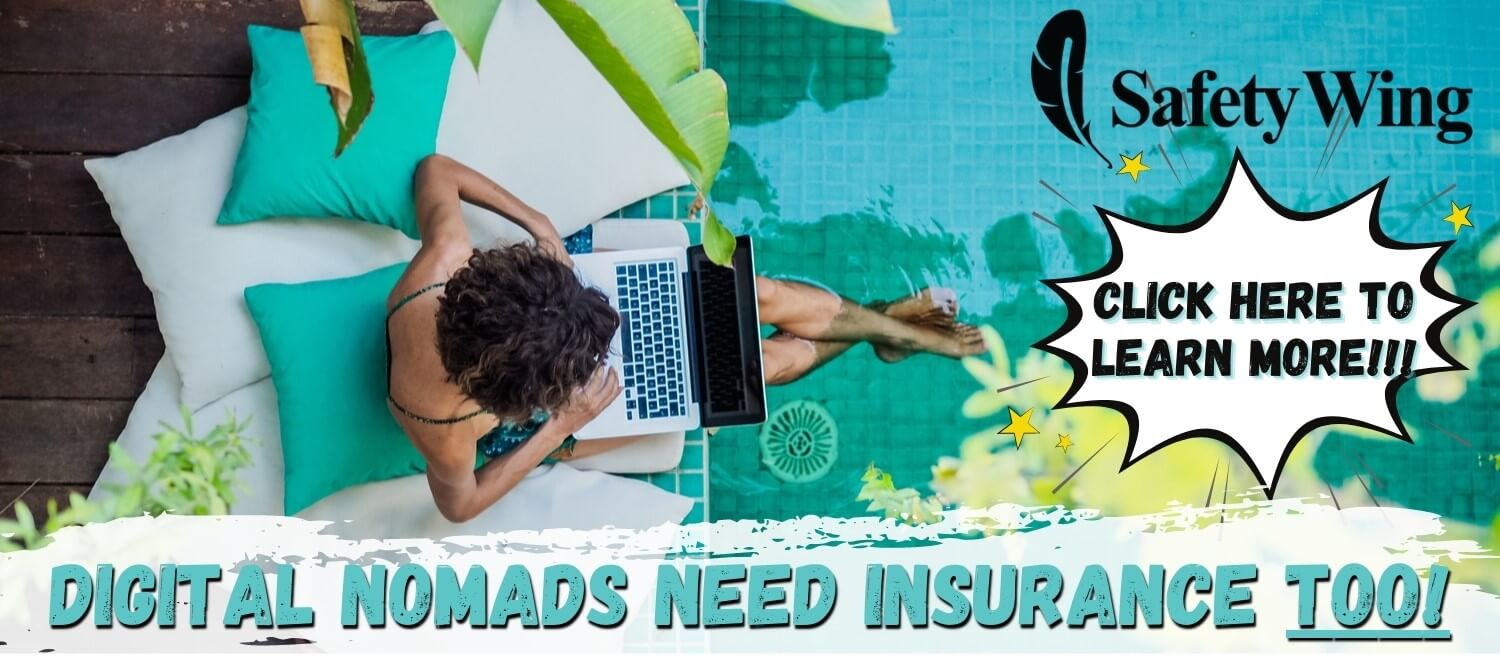 SafetyWing is cheap, easy, and admin-free: just sign up lickety-split so you can get back to work! Click the button below to learn more about SafetyWing's setup or read our insider review for the full tasty scoop.
Langtang National Park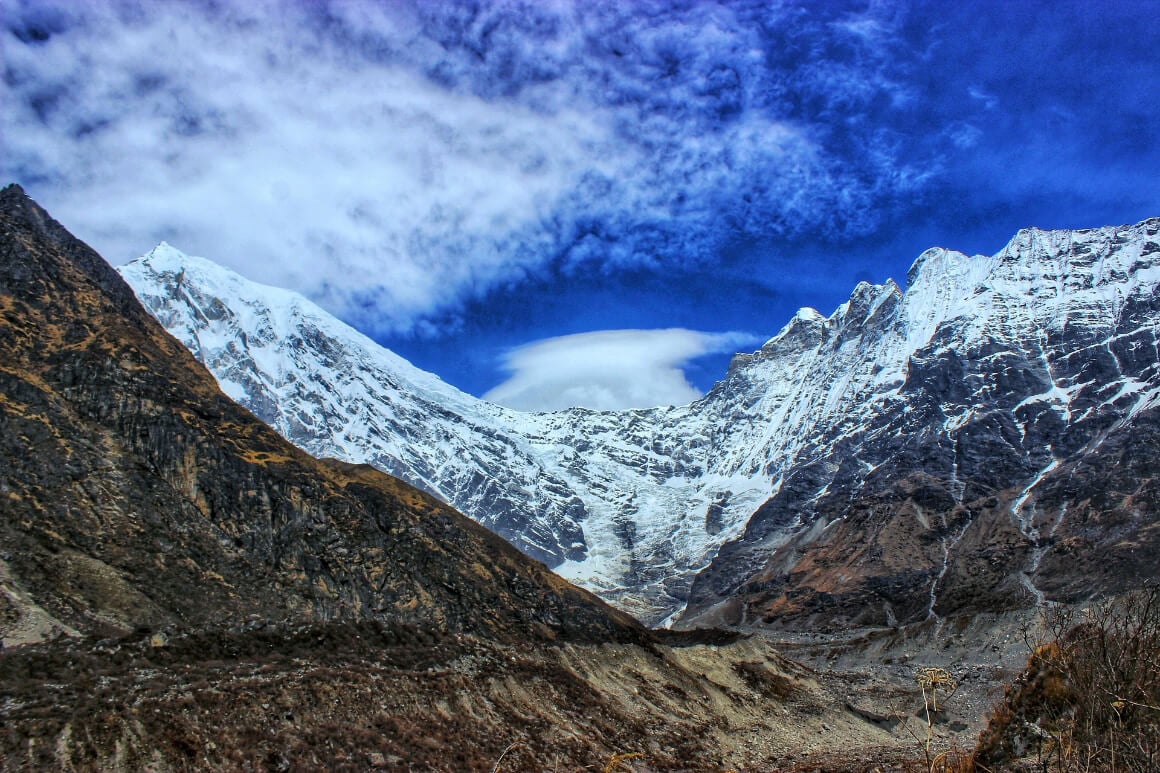 Size: 660² miles
Location: Himalayas
Cost of Entrance: 3,000 NPR
The first to be established of all the Himalayan national parks in Nepal, Langtang is home to the beautiful, high-altitude Gosainkunda Lakes. The largest in a network of nearby lakes, the Gosainkunda Lakes are sacred to Hindus, who continue to visit and bathe as a way of removing sins and diseases.
In proximity to the capital city of Kathmandu, Langtang can be reached by driving, hopping on early morning buses, or getting local jeeps (which can be privately hired).
The park has an abundance of 46 species of mammals, including the Himalayan brown bear, and Himalayan tahr. Over 300 species of birds take refuge, including the snow partridge and Ibis bill, and 70 species of butterflies.
Langtang boasts three major treks; Langtang Valley, Helambu, and Gosaikunda. All of these feature scenic beauty, local villages, and some of the friendliest residents. The easiest and shortest trek is Helambu, whilst the longest is Gosaikunda, taking approximately seven days.
Because of the copious amounts of foot slogging, it's best to visit while the weather is clear during the spring. Avoid the winter season, as heavy snowfall tends to block hiking trails and temperatures often fall below freezing.
Where to Stay – Home in Kathmandu
Located in a quiet residential neighbourhood, this home is just a 10-minute walk away from Thamel, the capital's main tourist hub. There are a bunch of restaurants near the property, so you won't have to worry about finding food.
Chitwan National Park
Size: 367² miles
Location: Bharatpur
Cost of Entrance: 2,000 NPR
Out of all Nepali national parks, Chitwan is the most visited and the most popular. It was established in 1973 and declared a UNESCO World Heritage site in 1984.
One of the most popular attractions in Chitwan is Bish Hajari Taal, also known as the 20,000 Lake. This beautiful lake is the best place for observing the park's resident and migrant birds, which include the Asian openbill, grey-headed fish eagle, Shikra, and lesser adjutant.
Experience Chitwan's wildlife on a stunning jungle safari, either by jeep or elephant's back. Jeeps can be hired to take visitors to the Gharial Crocodile Breeding Centre, where it is possible to observe the breeding activities of tortoises, Marsh Magar, and Gharial.
An environment-friendly alternative to jeep safaris is the walking safari. However, stay aware that there are very wild, very hungry animals out there, so walking attracts an element of risk. Check out our guide on avoiding disaster, for more tips on how to stay safe in Nepal!
Improve your chances of getting up close with the wildlife by using the services of a local guide during your jungle walk. Guides will be able to point out tiger markings on trees, rhino footprints, and anything of particular interest relating to the animals.
Round up your Chitwan experience by cycling through a concourse of small villages and towns, and watching a performance of the local Tharu people.
Where to Stay – Tiger Tops Tharu Lodge and Elephant Camp
Located just over two miles from the national park, this resort comes with an on-site restaurant, a spacious garden, and a bar. The resort features access to popular activities such as fishing, hiking, and rafting.
Bardia National Park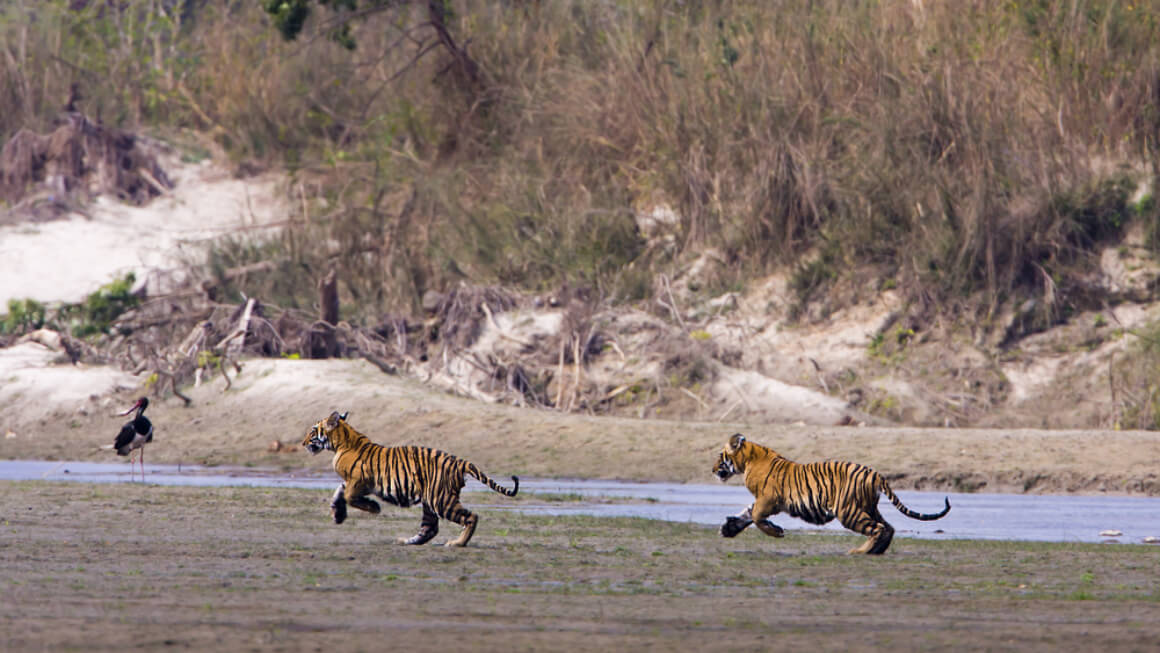 Size: 374² miles
Location: Bansagadhi
Cost of Entrance: 1,500 NPR
Established in 1988, Bardia National Park is the largest of the national parks in Terai and one of the most unspoiled national parks in Nepal. Whilst the majority of the park's dense forest and grassland area is uninhabited, the indigenous people of the Tharu tribe have been allowed to remain.
Located in the western part of the country, Bardia is closer to Delhi than it is to Kathmandu. The long journey to the park often makes visitors hesitant, but the trip is worth the effort as Bardia is relatively tourist-free.
In addition to being one of the best places to see wild cats, such as leopards and tigers, Bardia has an abundance of striking elephants. The park is also home to the horned rhino and the elusive Gangetic dolphin.
The park can be explored by jeep or elephant safari, but jungle walks are the most sustainable way of discovering Bardia's beauty. Visitors can choose between half-day and full-day tours. If you have the time, pick the latter, as going deep into the forest boosts your chances of seeing wildlife.
River boating or rafting over the Karnali River is your best bet to see Gharials and the Marsh mugger crocodile.
Where to Stay – Hotel Central Plaza
Located just a little over an hour away from the park, this hotel has a fitness centre, outdoor swimming pool, restaurant, and business centre. A great place to base yourself and to launch day trips from.
Forget boring accommodation… book yourself an EPIC STAY!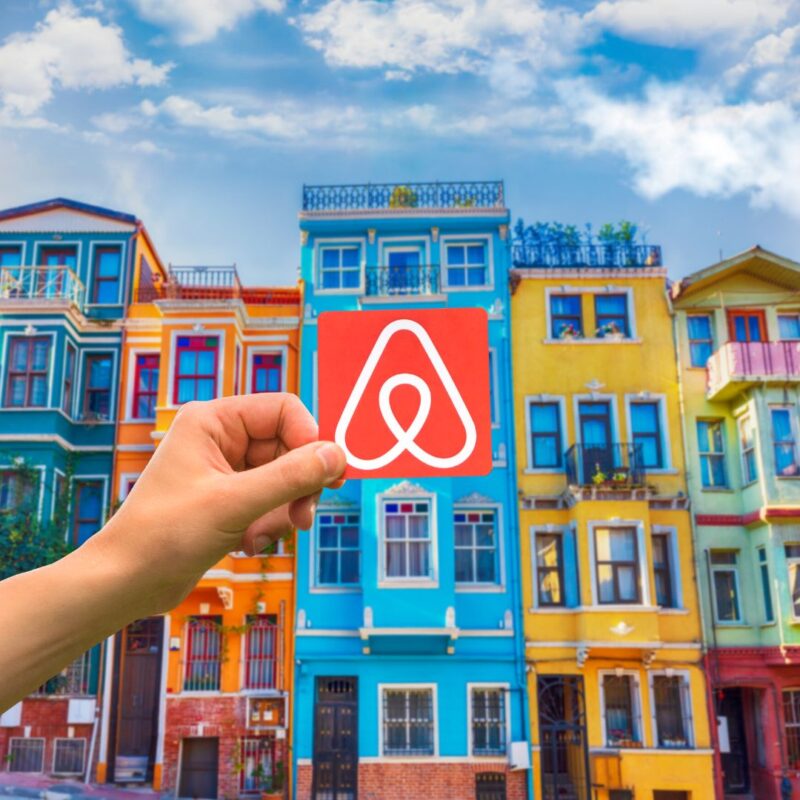 Why stay in a naff hotel when you can stay in a cosy, stylish local house instead? And for half the money too!
Stay somewhere EPIC and save your hard-earned dollars — from houses to barns to castles and caves, there is an Airbnb for every occasion!
Book an EPIC Stay
Rara National Park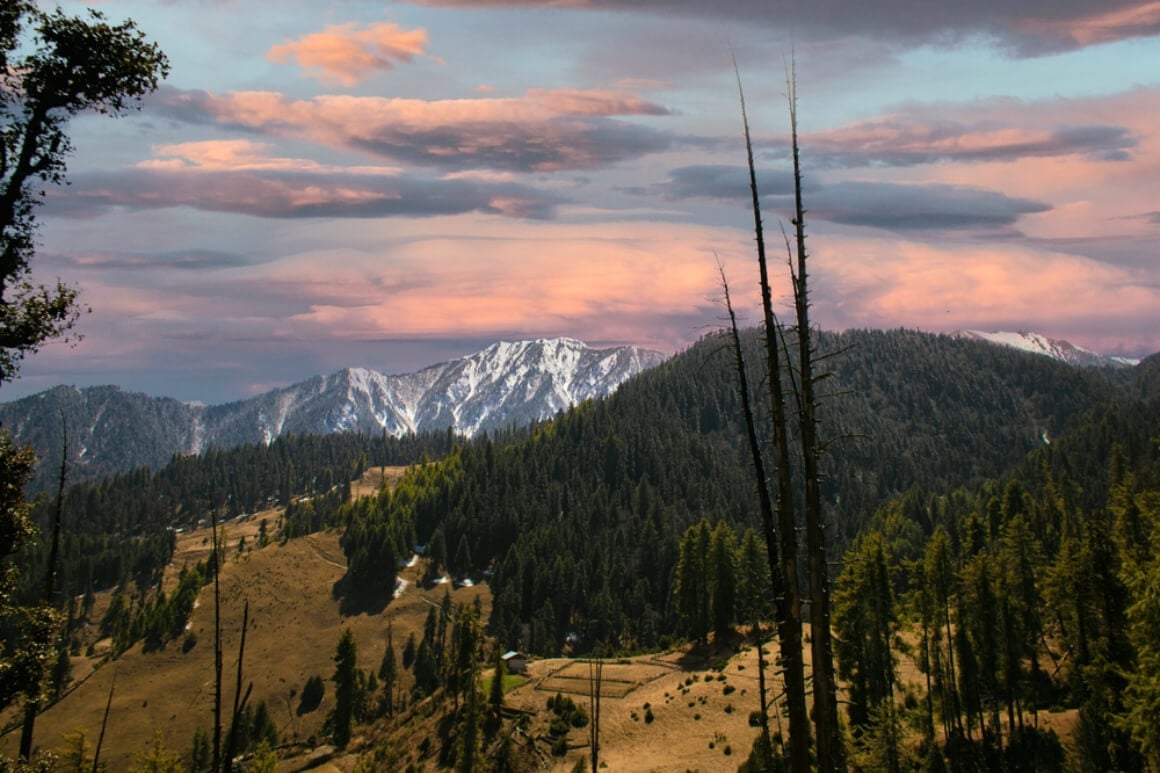 Size: 41² miles
Location: Jumla and Mugu Districts
Cost of Entrance: 3,000 NPR
The smallest of all the national parks in Nepal, Rara is home to almost 300 species of birds and over 50 species of mammals. There are several rare and endangered animals found within the park's borders, including the leopard cat, Himalayan black bear, Assamese monkey, and red panda.
To reach this high-altitude park, take a bus from Kathmandu to Nepalgunj. Several buses from Nepalgunj drop tourists very close to Rara. Alternatively, you can fly to Talcha Airport and walk from there.
The abundance of birds in the region attracts birdwatchers from all over the world. The park watches particularly attentively over its native pheasant population, with cheer pheasants, Impeyan pheasants, and crimson horned pheasants all receiving park protection.
In addition to its diverse wildlife, the park's main attraction is the lake of the same name. Rara Lake is not only famous for its Snowtrout fish and boating opportunities, but also as a popular pilgrimage site for Nepalis. It is the deepest and largest freshwater lake in the country.
Aside from birdwatching and boating, a variety of exhilarating activities await, including hiking, horse riding, and hitting the jungle safari.
Where to Stay – Shree Byagra Bed Nath Silgadhi Homestay
This homestay's awesome mountain views are the best thing to wake up to. See the sights from your balcony, whilst sipping a cup of joe. Nice.
Shey Poksundo National Park
Size: 1,373² miles
Location: Mugu and Dolpa Districts
Cost of Entrance: 3,000 NPR
This park is a great space for endangered species, including the Himalayan tahr, snow leopard, blue sheep, Himalayan black bear, jackal, and musk deer. Shey Poksundo was included in the list of Nepali national parks in 1998.
As well as rugged peaks, Shey Poksundo also plays host to the Poksundo Lake, which boasts clear, turquoise waters. Because it encompasses land located on both ends of the Himalayas, the park has a contrast between the biodiverse southern region and the relatively barren north.
Shey Poksundo is home to a handful of fantastic trails that you can tackle. Whilst individual trekking is only allowed up to Poksundo Lake or Rigmo, you are able to obtain a group trekking permit in order to do Multi-day treks to the inner Dolpa region.
Shey Gompa is considered the best trek in the country, but it is a strenuous hike and not recommended for beginners. The trek features an 11th-century monastery on its route and frankly world-shattering views of the Annapurna Range.
If trekking is not your thing, or you want to see the Shey Poksundo from a different perspective, you can opt to see the park by helicopter. There are some spectacular views to capture!
Winters in the park can be extreme, and the temperature above 3,000 meters can drop below freezing, so visit between April and November to make sure your Himalayan experience is worthwhile (and not freezing).
Where to Stay – Hotel Aagantuk Hotel
There are no hotels or lodgings in and around Shey Poksundo National Park. Camping is the only option for those trekking for several days. This hotel in the heart of Kathmandu is the next best option for those who want to fly in from the capital and return after a few days of exploration.
Shivapuri Nagarjun National Park
Size: 61² miles
Location: Bagmati
Cost of Entrance: 1,000 NPR
Located on the outskirts of Kathmandu and one of the latest Nepali national parks to be established, Shivapuri Nagarjun National Park is the perfect destination for a day trip or a weekend. Locals tend to go on weekends to avoid the city hustle.
Named after Mt. Shivapuri, the park contains the source of the holy Bagmati River, which is the city's primary supply of drinking water.
Trekkers will be pleased with well-established hiking trails, flaunting green hills, lush forests, mountain views, and springs of fresh clean water. You will find simple 2-hour walks, and much, much longer routes, but the most popular trails are:
Sundarijal
Budhanilkantha
Pani Muhan
Jamacho Peak
It is now required to hire a guide when hiking and the fees vary, depending on the hiking destination.
Shivapuri is home to more than 24 species of mammals, including 9 that are threatened, (such as the Assamese monkey, pangolin, and clouded leopard) and over 2,000 floral species.
Aside from trekking and hiking, there is no scarcity of activity in Shivapuri. Pick from rock climbing, mountain biking, butterfly watching, birdwatching, and canyoning.
The park is open from dawn until dusk, all year round. However, If you want the best views of Kathmandu and Mt. Shivapuri, you should visit between October and February, when the skies are clearest.
Where to Stay – Sunny attic room in Kathmandu
This beautiful room in a Newari house is a great spot to rest tired feet after a day exploring Shivapuri. The roof terrace is the perfect spot for some breakfast, and maybe a much-needed coffee.
Is This the Best Daypack EVER???
Makalu Barun National Park
Size: 580² miles
Location: Tamku
Cost of Entrance: 1,000 NPR
Initially an extension of Sagarmatha National Park, Makalu Barun only became a national park in 1992. The park is named after both Mt. Makalu, the world's fifth-highest mountain, and one of the country's major rivers, Barun.
An important repository of Nepal's rich biodiversity, the park is home to some of the world's rarest animals, including the Himalayan black bear. It is the only protected area in the world with an elevation of more than 8,000 meters, with the majority of its upper part covered in snow-capped peaks.
Taking a flight from Kathmandu to Bhojour, Lamidanda, Lukla, Phaplu, or Tumlingtar will bring you within easy reach of the park.
The popular Makalu Barun trek begins in Kathmandu, goes through the park, and ends in Yangle Kharka, one of the most remote regions in the valley. Choose the correct footwear for your trek to make the journey as comfortable as possible.
Photography enthusiasts shouldn't forget a good camera, as there are thousands of incredible opportunities to capture flowers in bloom, rare animals, and awe-inspiring panoramic views. Remember to ask for locals' permission if you intend to take their photos!
Visit between March and May, when spring brings the warm weather and flowers show their true colour. Avoid winter, as camping is next to impossible. The area is prone to landslides between June and September, so watch out!
Where to Stay – Yeti Mountain Home
If you would rather not camp in the mountains, consider this lovely home as an alternative. With scenic vistas, it's a favourite among trekkers on their way to conquer Mount Everest.
Parsa National Park
Size: 242² miles
Location: Siwalik Hills
Cost of Entrance: 1,000 NPR
Originally a wildlife reserve, Parsa became one of the many Nepali national parks in 2017. It was once used by the ruling class as a hunting ground.
Easily accessible by road, most visitors travel to Parsa from Kathmandu by car (about 6 to 7 hours). A quicker option is to take a 15-minute flight from Kathmandu to Simara, and then drive the last 15 minutes to the park headquarters.
Bordering Chitwan National Park in the west, Parsa boasts over 900 species of flora, including silk-cotton trees and Sissoo. Its forest and grasslands are inhabited by gaur (Indian bison), sloth bears, and Bengal tigers. The Bengal tiger population is currently increasing in the park, showcasing how good these places can be for the local wildlife!
Avid birdwatchers flock (haha) to the park to observe the awesome species that reside here. The endangered giant hornbill, woodpeckers, and red-jungle fowl lurk somewhere amongst the trees. Various watchtowers dot the park, but many say that the one near the headquarters is the best spot.
Although the park is open throughout the year, winter is considered the best time to visit because of the pleasant temperatures and clear skies. Local villagers are given permission to cut the grass too, giving visitors better views of the wildlife.
Where to Stay – Clarks Resort Birgunj
The buffer zone of the park offers a wealth of accommodations for those who would like to stay near it. If you'd like to spoil yourself a little, this exquisite hotel is the next best thing to being home (or better, who knows?).
Final Thoughts
Its location in the Himalayas gives Nepal some of the most interesting and amazing national parks in the world. Thanks to the country's dedication to conservation, people from all over the world get to enjoy its diverse and special wilderness.
Pressed for time? Take a look at Sagarmatha National Park, especially if you're into trekking. Home to the mighty Mount Everest, you'll come across the famous Sherpas and be treated to some of the most breathtaking vistas in the world.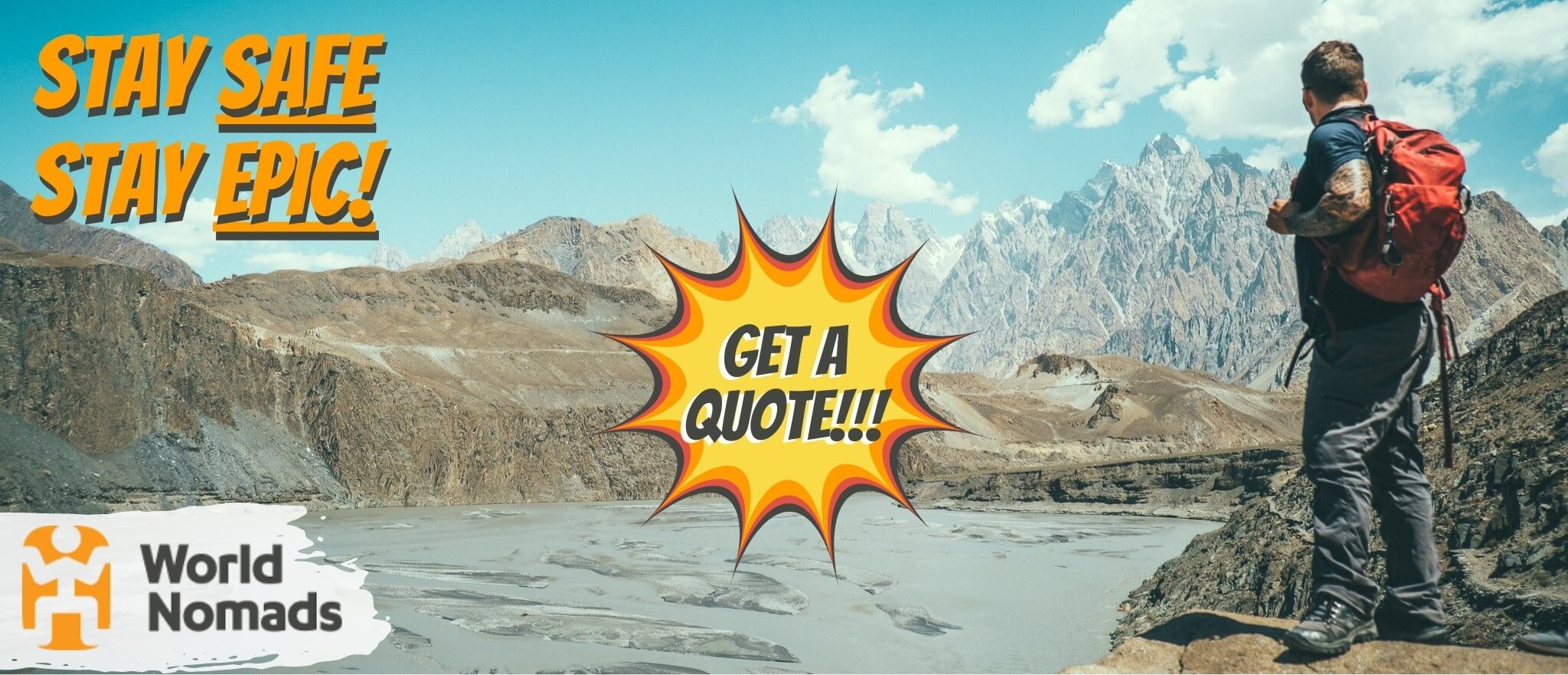 World Nomads' mission is to support and encourage travellers to explore their boundaries. They offer simple & flexible travel insurance, and safety advice to help you travel confidently.
They've been doing it since 2002 – protecting, connecting, and inspiring independent travellers just like you.
Get a quote below or read our in-depth review!
World Nomads provides travel insurance for travelers in over 100 countries. As an affiliate, we receive a fee when you get a quote from World Nomads using this link. We do not represent World Nomads. This is information only and not a recommendation to buy travel insurance.
---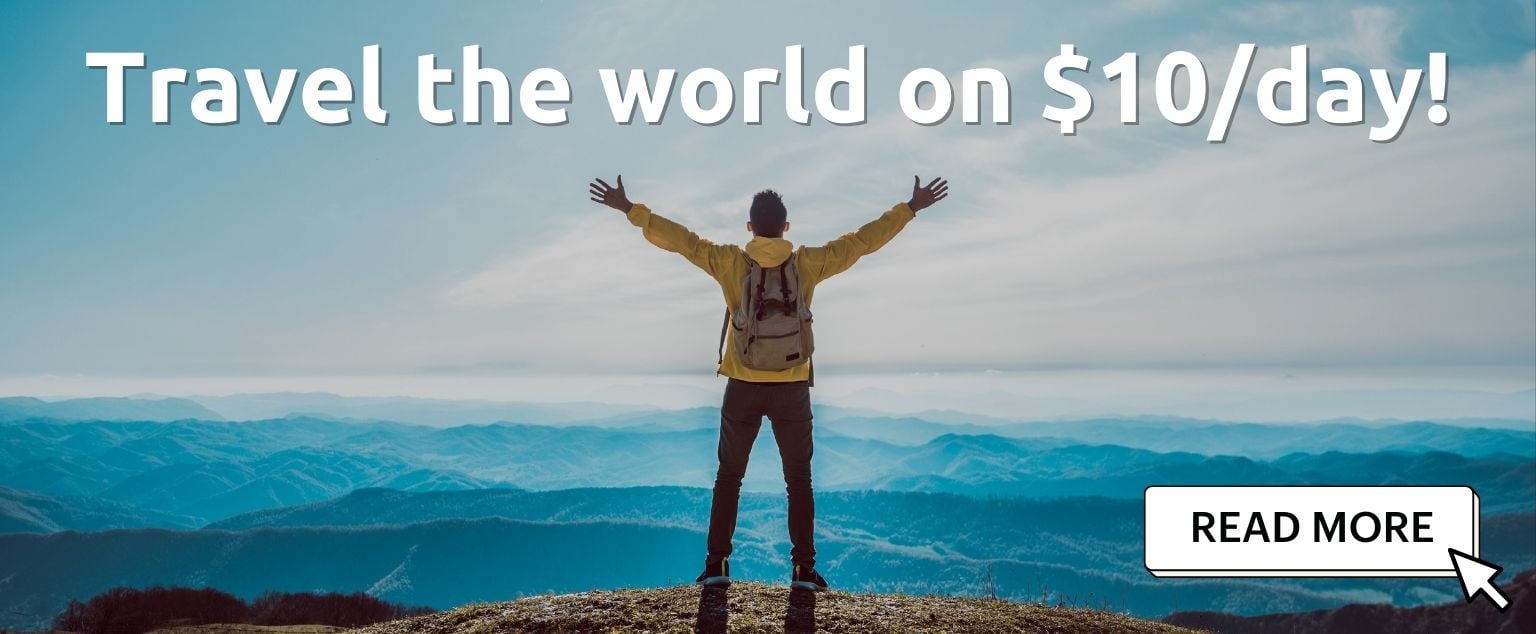 And for transparency's sake, please know that some of the links in our content are affiliate links. That means that if you book your accommodation, buy your gear, or sort your insurance through our link, we earn a small commission (at no extra cost to you). That said, we only link to the gear we trust and never recommend services we don't believe are up to scratch. Again, thank you!