Nepal. When anybody says Nepal you probably think one thing: Mount Everest. And if that's not the first thing you think of, it'll just be mountains in general (8 of the world's 10 highest peaks are in this little landlocked country.)
But just because it's beautiful, doesn't mean it's immune to danger. Earthquakes are frequent in Nepal and when they hit, they leave LASTING damage.  Not only that, you'll have to contend with horrible infrastructure and some crazy locals along the way.
It's ok to wonder "is Nepal safe or not?" That's exactly why we have put together this epic insider's guide on the best ways to stay safe in Nepal – so you can travel smart in this amazing, exotic land.
We are going to be covering a TON of different topics in this guide as safety doesn't JUST mean how to survive a quake. It also refers to issues like "is the healthcare any good in Nepal?" or "can I eat the food in Nepal?" We're talking about everyday stuff you simply take for granted.
So you might be concerned as a solo female traveller planning a trip to Nepal, or you may simply be wondering about renting a car. Whatever it is, we have got you covered.

Unlock Our GREATEST Travel Secrets!
Sign up for our newsletter and get the best travel tips delivered right to your inbox.
How Safe is Nepal? (Our take)
Backpacking Nepal is awesome. Sitting between two giants and home to one epic mountain, Nepal is a crossroads of culture between China and India. But Nepal also has a lot of unique culture: it's home to 30 different ethnic groups and even more languages. And needless to say, it's perfect for any trekking fan.
But it's not always 100% safe.
Mother Nature is can be cruel in Nepal. For example:
The threat of earthquakes here is very real and these can cause extreme devastation.
Blizzards can bury whole communities and leave hikers stranded.
Extreme monsoon rains can cause massive flooding and wash away huge swathes of land.
There are also concerns about air pollution around the cities, which can DEFINITELY affect your health.
In terms of the human element though, Nepalese people are friendly and welcoming. Serious crime is almost unheard of and most of the time you'll just have to watch out for the occasional pickpocket or beggars. Ultimately, Nepal is very safe on a day-to-day basis.
There is no such thing as a perfect safety guide, and this article is no different. The question of "Is Nepal Safe?" will ALWAYS have a different answer depending on the parties involved. But this article is written for savvy travellers from the perspective of savvy travellers.
The information present in this safety guide was accurate at the time of writing, however, the world is a changeable place, now more than ever. Between the pandemic, ever-worsening cultural division, and a click-hungry media, it can be hard to maintain what is truth and what is sensationalism.
Here, you will find safety knowledge and advice for travelling Nepal. It won't be down to the wire cutting edge info on the most current events, but it is layered in the expertise of veteran travellers. If you use our guide, do your own research, and practise common sense, you will have a safe trip to Nepal.
If you see any outdated information in this guide, we would really appreciate it if you could reach out in the comments below. We strive to provide the most relevant travel information on the web and always appreciate input from our readers (nicely, please!). Otherwise, thanks for your ear and stay safe!
It's a wild world out there. But it's pretty damn special too. 🙂
Is Nepal Safe to Visit? (The facts.)
Despite having a few dangers to be concerned about Nepal IS safe to visit.
This country hasn't ALWAYS had the easiest time when it comes to politics. You MAY be surprised to know that it's run by the Nepal Communist Party. There's a lot of political infighting, but in recent years it's been RELATIVELY stable.
You'll also be surprised to know that Nepal is the ONLY country in South Asia to not criminalise same-sex relationships. In fact, it even RECOGNISES a third gender: hijra.
In terms of its 'official' safety, Nepal comes 84th out of 163 countries ranked on the Global Peace Index (2018). It's 3rd safest in South Asia, but middling in terms of the whole world.
Most crime is ACTUALLY to do with corruption and bribery; violent crime is very low.
The government has a focus on tourism, with dedicated tourist police in operation. In 2018 Nepal broke its records and topped a million visitors for the first time. They have a scheme called "Visit Nepal 2020" whereby they want to be welcoming 2 million tourists by 2020.
So, yes, we'd say that Nepal IS safe to visit.
Is it Safe to Visit Nepal Right Now?
Even though a lot of Nepalese people are pretty kind and welcoming, there are STILL scammers out there, of course.
Earthquakes, when they DO happen, can really affect travel as resulting landslides will block roads. Most trekking routes ARE open though but tremors are common in Nepal. Seismic activity may be an issue depending on which part of Nepal you visit. Some areas of Kathmandu are still in ruins from the last big one!
Note that there aren't always preparations for emergencies in place, nor are there medical facilities always nearby.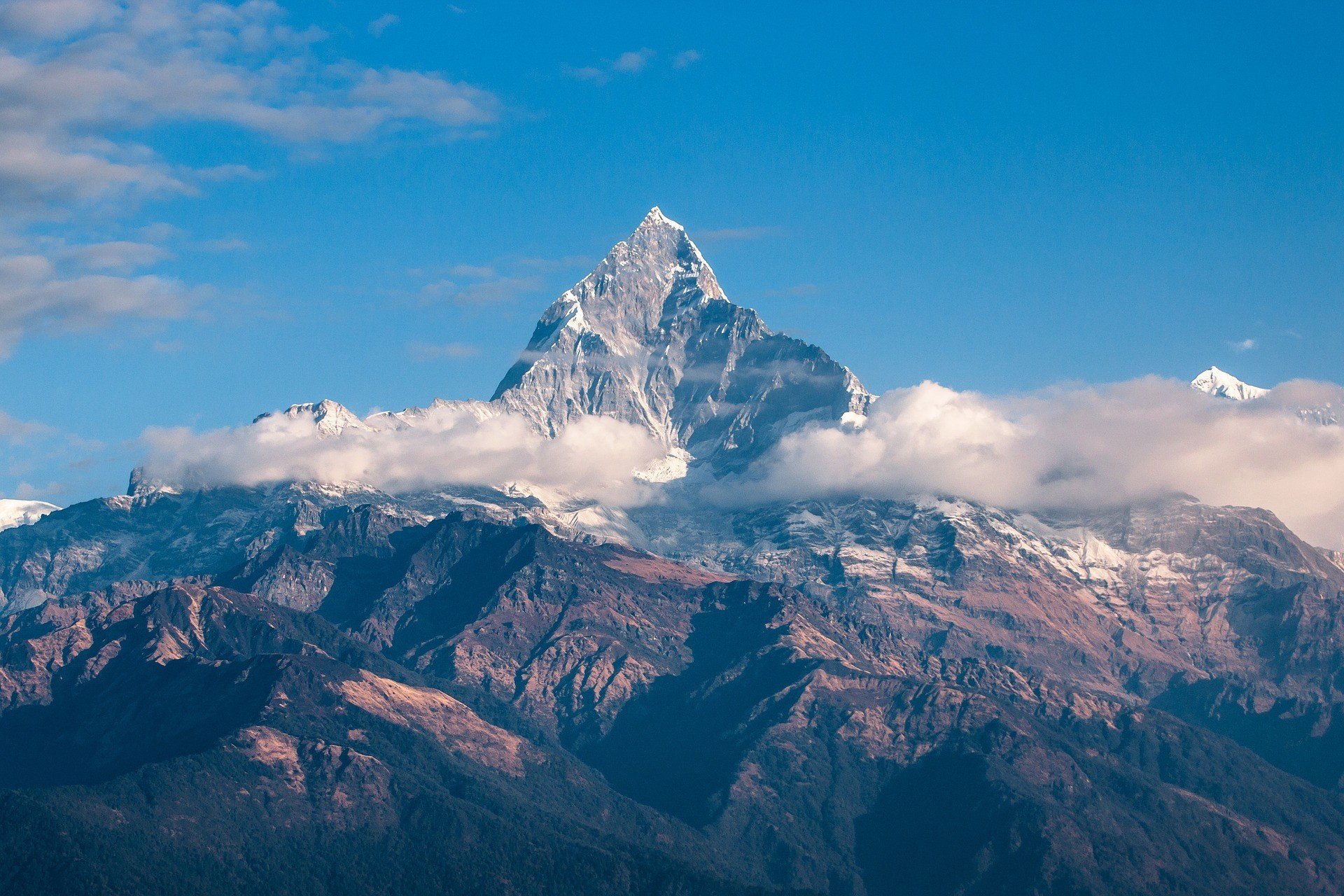 Many people know about the major earthquakes in April and May 2015. Extensive damage was caused and, even 4 years later, reconstruction is still happening. Just goes to show you how mighty the elements can be.
The monsoon season from June to September can cut off towns and villages with landslides and flooding. It can be SUPER hazardous to travel during this time so plan your trip accordingly.
Know the risks, and you should have little problem being safe in Nepal.
If you're into trekking, you're DEFINITELY going to want to travel to Nepal. You'll find the highest mountains in the world here and some truly world-class trekking routes. Hiking along spiny ridges between teahouses with AWESOME views is something you will never get tired of.
Nepalese national parks are some of the best in the world, but there are definitely things to be aware of before you pursue any hiking urges:
Keep away from any political demonstrations – these CAN turn violent without much warning.
Know what to do when an earthquake hits – knowing what safety procedures to follow is LITERALLY vital.
Watch your belongings around transport hubs – pickpockets and bag snatchers are active in these places, unfortunately.
And don't walk around flashing your cash – looking rich, standing out like a tourist, complete with SLR camera – good ways to stand out as a target.
Don't leave anything valuable in your room – theft from hotel rooms CAN happen, so don't leave things on show. Keep a bit of cash hidden in a money belt while you're at it.
Make sure you're up to date with your vaccines – ask your doctor before you go, but we can tell you rabies is still a problem here.
Don't walk around dark areas at night – though not common, these are going to be the places violent crimes and robberies CAN happen
Be aware of scams – people asking for milk, fake gems, religious people who might try and put a tikka on your head in exchange for money; all scams.
Remove your shoes before entering a religious place – this you just have to do.
Also, be aware that some temples don't allow non-Hindus to enter – sometimes.
DON'T get caught with any drugs – even a tiny bit of weed can mean paying a hefty bribe or jail time.
Keep copies of your trekking permits and other important documents – just in case anything happens to the originals. And don't keep them WITH the originals!
Protect against mosquitoes – dengue fever AND malaria can occur, so cover up, use spray, burn coils – especially at dawn/dusk.
Register with your embassy in Kathmandu if you're going trekking – just in case something goes wrong.
Use a WELL REVIEWED agency – a no-brainer.
And stay on the designated routes – unless you want to risk falling off a cliff.
Listen to your guide but don't do anything you don't feel comfortable with – Nepalese guides know the terrain extremely well but can push hikers too hard sometimes. Know your limits and don't do anything that seems unreasonable.
Be aware of the symptoms of altitude sickness – this is a risk above 3000m, which is pretty much ALL trekking regions, including Everest Base Camp, Annapurna, and Langtang.
Don't overestimate your own abilities – you're going to have to be physically fit to tackle trekking here.
Be prepared – appropriate equipment is definitely, definitely something you'll need. Don't skimp out.
UV radiation is powerful at high elevations– it might be cold, but that sun BURNS.
Landslides, snowdrifts, and avalanches can occur – after sudden changes of weather. Check weather forecasts online.
Make sure your insurance covers you for helicopter rescue – it may be the only way you're getting off that mountain if the shit hits the fan.
Whilst Nepal is a pretty safe place to visit, the trekking here can turn DANGEROUS. This is the kind of place where you do not play around, where you NEED to be prepared, and where good guides count. Not pushing yourself too hard will help you stay safe in the mountains.
In the towns and cities, you will be safer from the elements but you should still watch your stuff. Travel smart, keep your eye on the local news, and you'll be fine.
Keeping your money safe in Nepal
Probably one of the MOST annoying things that can happen to you anywhere in the world is being robbed. Whether forcibly robbed or targeted by pickpockets, losing your money is DEFINITELY going to put a dampener on your trip.
So when it comes to keeping your money safe in Nepal (we'd like to reiterate that pickpockets and petty theft are still infrequent), there is still one way to truly put a stop to having your money stolen. And that is by using a money belt.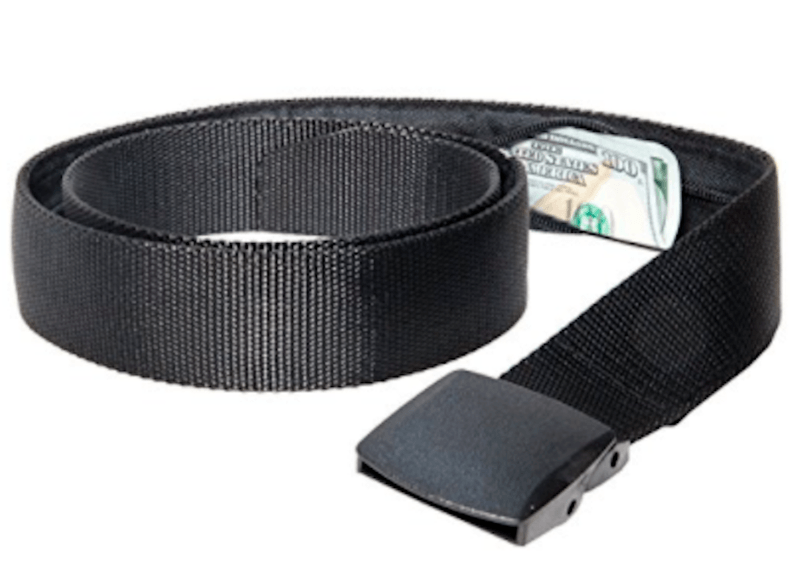 The Pacsafe Money Belt is our best bet. It's affordable, it looks and acts like a belt, and it's sturdy – what more could you ask for out of a money belt!
Money belts can look ridiculous; this one doesn't. The Pacsafe actually looks like a BELT, plus it's super affordable and pretty damn sturdy, too.
You may not be as much AT RISK in Nepal as you might be in other Asian countries, but anywhere in the world there's still a risk of having your money stolen. If it's not directly from your person, hotel room theft CAN also happen.
Granted, neither of these things are particularly common but the peace of mind you get from knowing you have a little stash of cash safe in your money belt is priceless.
If you need a little more room for your passport and other travel valuables, have a look at a full-size money belt that tucks under your clothes instead.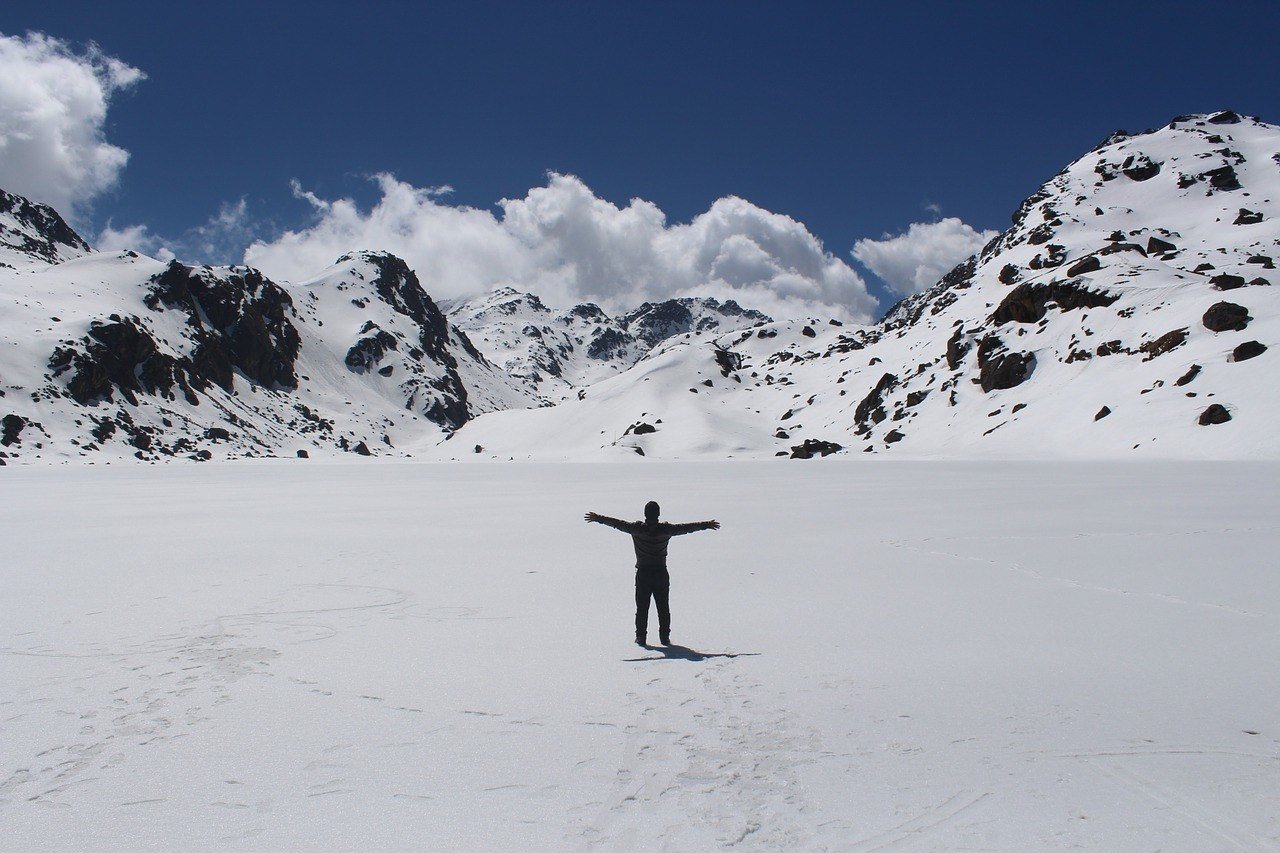 We're all about solo travel: you get to learn about yourself, do what you want to do, and face positive challenges.
Luckily, Nepal is very safe for solo travelers. There are plenty of other backpackers around (trust us) and it'll be difficult to get bored here with all the epic landscapes on display.
That being said, traveling alone does make one more prone to certain accidents, like being stranded in the wilderness or the victim of a robbery. To avoid common mishaps that most solo travelers face in Nepal, refer to the following advice:
First things first: you should seriously avoid trekking alone. Being by yourself is 100% going to be when bad things happen. You should always head out with a guide, a buddy, whatever. Trek in pairs or groups and you'll be safer. Having someone there to call you on your shit is an invaluable resource.
You should inform people of your plans, whether that's your hostel, hotel, family, friends, anybody. As long as SOMEBODY knows what your plans are, SOMEBODY will have a bit of knowledge about where you might be if you get into trouble. And that's a heck of a lot better than NOBODY having a clue where you are.
Pick up a Nepalese sim card when you arrive at Kathmandu Airport. With cell service, you'll be able to get around when you're by yourself, use maps, all that sort of stuff. Plus you'll be able to keep in contact with people at home, which is always good for keeping you grounded.
Keep the number for the tourist police in your phone just in case you need to contact them.
Definitely sign yourself up for group activities like classes, tours, activities. This is a nice way to keep the solo travel blues at bay and to make some travel buddies who might be up for a bit of trekking or some onward travel.
Chat to the staff at your hostel or hotel. You'll get to learn a little bit about the local area and get insider knowledge on what to see, do and eat. Plus you won't come off like an aloof Westerner who doesn't want to talk to the locals.
The number one rule when it comes to staying safe in Nepal is to not be stupid when it comes to trekking. That means avoiding going out by yourself, which is a surefire way to get injured – or worse.
ALWAYS use well-reviewed companies, ALWAYS head out in pairs (or more), and make sure you know the signs when things are getting a bit much for you. Keep these in mind and you'll have an ace time in Nepal!
Is Nepal safe for solo female travellers?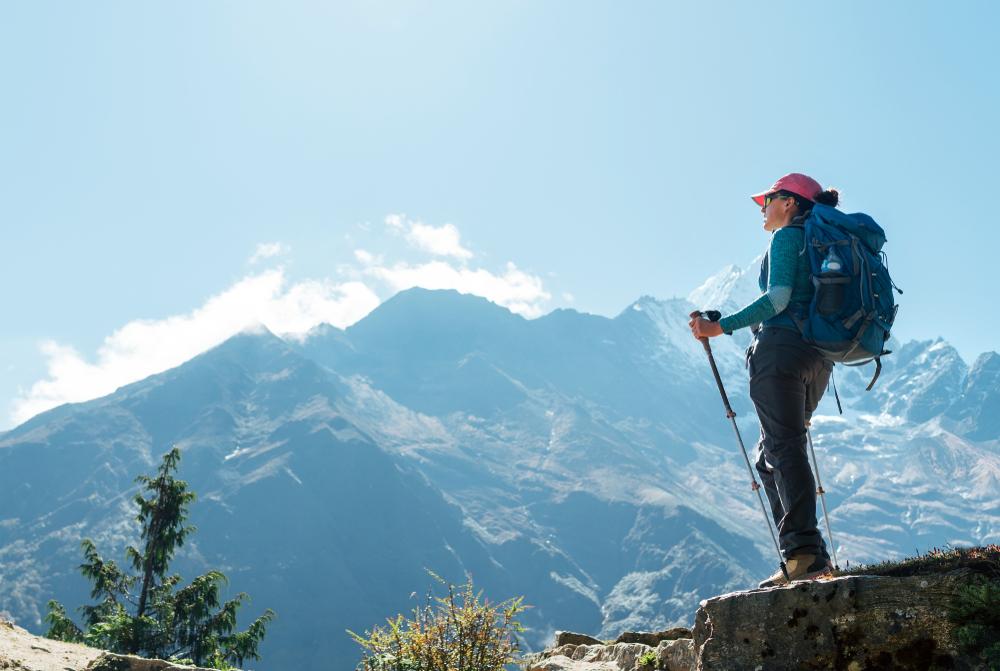 Thankfully, Nepal is a pretty safe place for solo female travellers, too. Nepal is generally considered to be safer than its southern neighbour, India and (on an unrelated note) a definite open-mindedness towards other cultures.
This means that, generally speaking, Nepal is safe for solo female travellers. It's actually not seen to be WEIRD or unusual to be travelling alone as a woman. You'll be welcomed into homes for tea and Nepalese women are always good for a chat.
But like everywhere in the world there are more things you need to be careful about as a female, especially when you're travelling alone. Most of this is common sense stuff that you probably already practise in your own country, but here are some tips to help you outn
When it comes to fashion, dress appropriately. You'll want to cover up in Nepal, not just because of the mosquitoes and chill, but because that's just how people dress here. A long skirt is useful, for instance.
Whilst sexual harassment ISN'T common, it DOES still happen. Some Nepali mean seem to think that Western women are more promiscuous than the women in Nepal, so they may have something more intimate in mind when they meet you. Be aware that SOME men might want a relationship with Western women. Something to bear in mind.
When it comes to hiring a guide, it's SUPER important to do your research. Make sure that you trust the guide that you're using and that he/she doesn't seem shady.
With that in mind, Three Sisters Adventure Trekking specialises in female mountain guides. For female travellers. It's a cool idea. But it's also a little sad because that means it's obviously an issue.
If you DO get a male guide, take a picture of his face, his license, and your itinerary, and say you're sending it to your friend in Nepal. Be respectful about it of course, but basically, the idea here is to make the guide think twice about getting up to anything stupid while you're trekking.
Don't go around by yourself late at night, wherever you are; Kathmandu, Pokhara, or even in the mountains. Get back to your accommodation before it gets too late or be with other people.
On the subject of accommodation, DON'T just book yourself cheap places to stay. Talk to fellow travelers, read reviews, make sure that the lodge is a good Kathmnandu hostel.
A good way to make friends with local ladies is to book yourself into family-run guesthouses or homestays. The women who run these are usually SUPER friendly and will be very open to foreigners.
Don't leave your drink unattended and DON'T accept drinks from strangers. This is standard stuff but people's drinks have been known to have been spiked.
It's not always going to be easy to get sanitary products when you get out of urban areas. So before you hit the sticks, make sure you STOCK UP on all the essentials you need.
If you want to get involved with a local charity, then here's a good one: The Women's Foundation of Nepal. This charity helps women and children who have been victims of poverty, abuse, and violence. It's a nice way to give back to the country and also to meet other women.
Women usually have more to be worried about when they travel alone, which is an unfortunate reality. That being said, Nepal is generally just as safe for solo females as for males; the differences between the two will, in our opinion, be marginal.
So get out there and enjoy it all! Head online to make friends with other women travelling to Nepal, go on tours, sign yourself up to activities, work for a charity; do anything that brings you into contact with other people. Remember to set aside a good chunk of time with the local Nepalese women as well – they will steal your heart, forsure.
Is Nepal safe to travel for families?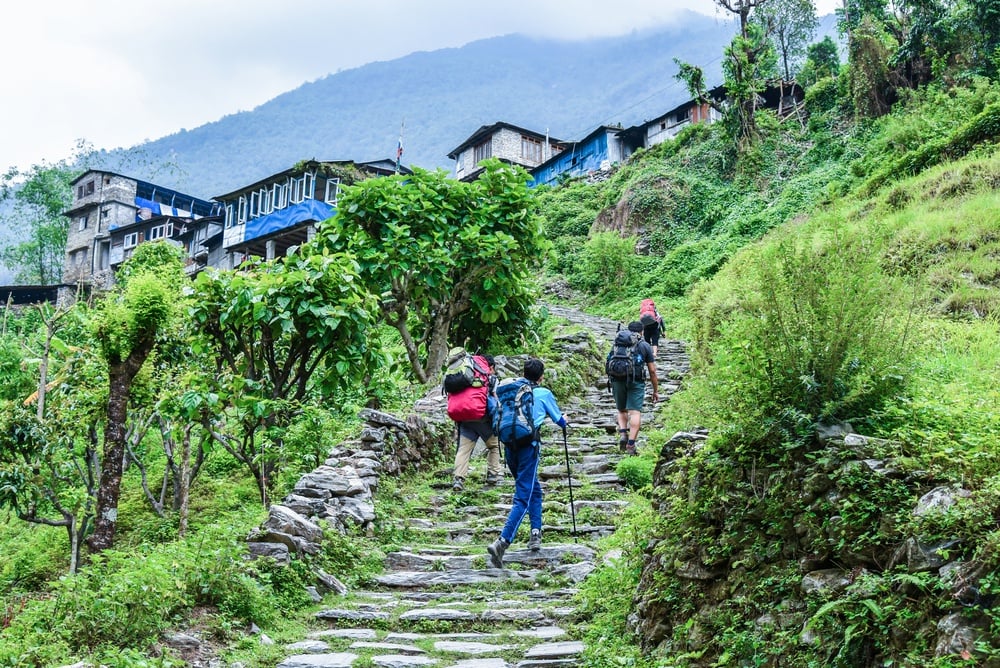 Let's just say that Nepal isn't the usual family destination.
Every year, more and more people are CHOOSING to go to Nepal with their families, which is great! People want to discover the rural lifestyles and a more low-key way of living that Nepal has to offer
Of course, there's PLENTY of outdoor adventures in Nepal but parents will need to be very mindful of altitude. The Poon Hill trek is low elevation, which means it's probably better suited to children. But we've also heard that some people have EVEN taken their children to Annapurna Base Camp. Wild.
OBVIOUSLY, it's not a good choice to take small children to Nepal. Older than 6 years old is probably a better idea.
There ARE enjoyable things to do in Nepal that AREN'T related to trekking as well. Kathmandu has the Narayanhiti Royal Palace, which is a cool place to wander around, as well as the Bazaar.
However, you will have to take into consideration a few safety issues.
In Kathmandu as well as other cities, pavements can be crowded and narrow. Probably not a good idea to be pushing a pram around. Take a sling for your young children.
In cities, poor air quality can seriously affect children – especially those with pre-existing medical conditions.
Diarrhea, from food and drink, can also be dangerous for children.
You'll also want to steer clear of wild dogs and other animals as rabies is common in Nepal. And speaking of critters, you'll want to ensure you and your children are protected against mosquitoes.
Nappies and other children's products are more expensive here and usually only available in places like Pokhara and Kathmandu.
Whilst Nepal is safe to travel for families, you're going to have to be pretty laid-back and relaxed. Things won't always work the way you want them to here as Nepal travels at its own pace and time.
Is it safe to drive in Nepal?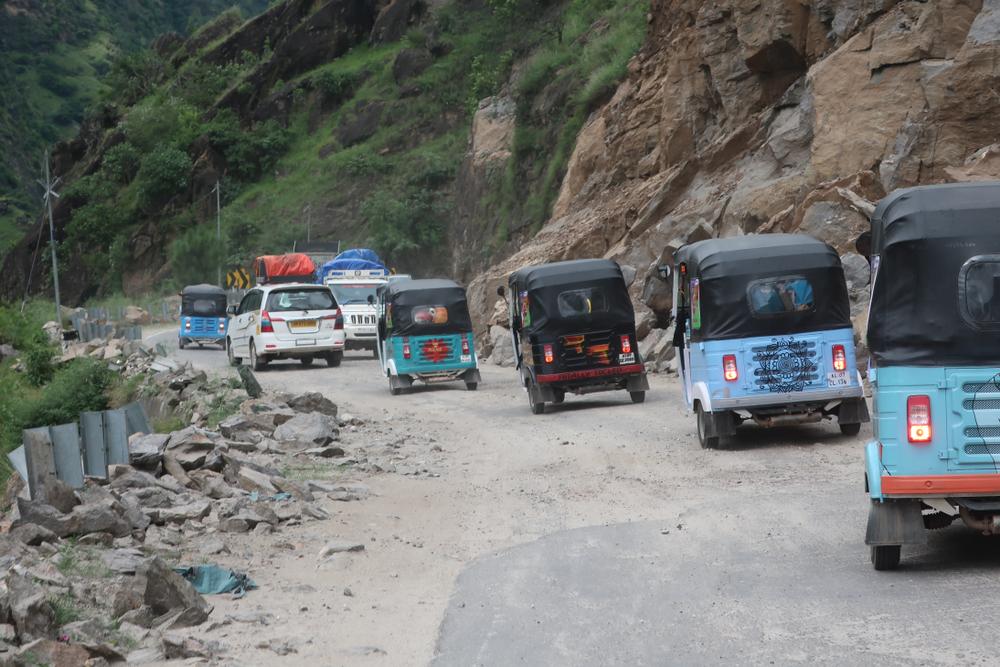 Driving in Nepal is NOT safe and not worth it for that matter.
Many people die when they visit countries with rugged topography like Nepal. One of the highest causes of injury and DEATH for British tourists abroad is road traffic related.
Nepal's roads are in VERY poor condition quite often. The monsoon season can shut them down or literally wash them away in mountainous areas.
And the 2015 earthquake is still having effects. Many roads damaged by the quake are STILL under construction to this day (2019).
If you DO decide to drive, you'll need to be aware that:
other drivers on the road might not even have licenses.
could have little to no formal driving education.
can be driving around in some pretty bad cars.
Outside the city centres, pedestrians can be a hazard because there are no pavements.
Nepalese drivers are defensive and, at the same time, neglectful of signalling and road etiquettes.
The roads may be obstructed by animals, children, debris, stones, anything.
There aren't many, IF ANY, rental car agencies throughout the whole of Nepal actually.
But you CAN hire a driver. And this is probably a much safer idea.
DO make sure you check the vehicle before you agree to anything. Maintenance isn't always a priority plus the cars should be equipped for landslides. This means they'll need to have winches and ropes.
You can rent a motorbike, but again, motorbikes in Nepal still aren't that safe. Make sure you check the bike for pre-existing damage before you head out and always be sure to have a helmet.
There is also a major fuel shortage in Nepal, which has lead to some LONG queues at the petrol station. Make sure you don't get stuck out in the middle of nowhere without any fuel. If you have to wait in line, then do it.
In conclusion, it's not safe to drive in Nepal. Nope.
Is Uber safe in Nepal?
No Uber. No ride-hailing app. Nada.
But there IS a motorbike hailing app called Tootle. It's in Kathmandu and only works until 8 pm. But it DOES also have female drivers and lots of good reviews.
Are taxis safe in Nepal?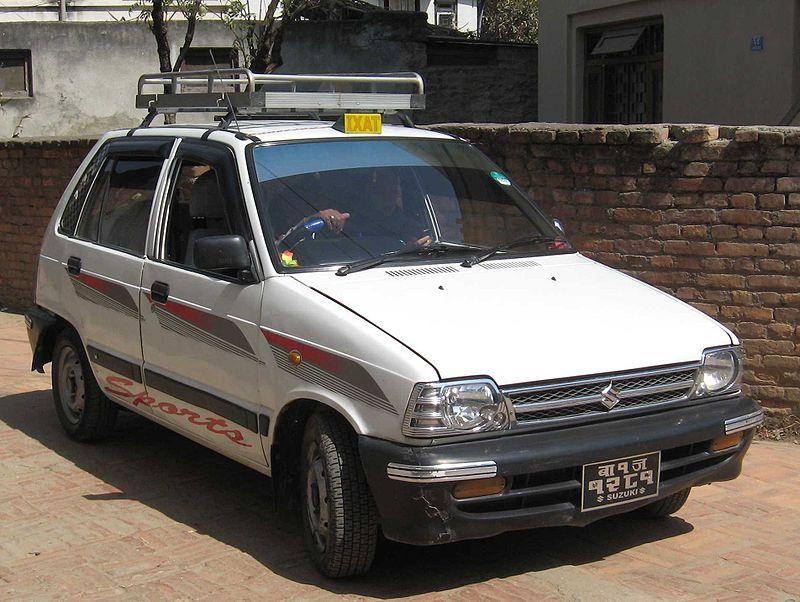 Taxis vary in Nepal and have different degrees of safety – some are good, some are not so good. On a bad day, you may get a driver that really doesn't know what they're doing and these rides can be scary.
You can find licensed, metered taxis in bigger cities like Kathmandu and Pokhara, specifically around the tourist destinations. Note that the taxis in these cities all have black license plates.
DON'T expect the taxis to use the meter and DO be prepared to cajole the driver into actually turning theirs on. Of course, many drivers try to overcharge foreigners.
If no one WANTS to use the meter, all you can do is try to haggle for a reasonable price on the journey.
You can also use taxis for long distance journeys. These ones usually have red or green license plates. Using one of these is a good idea if you WANTED to hire a car but then realised how crazy the roads were.
Using a long-distance taxi is cheaper than hiring a private driver with his own car. Just know that you will also have to pay for the driver's return journey.
In the end, using taxis in Nepal safely comes down to the roads and the people who drive on them: neither may not be very safe at all! Be aware of whose driving you and where you're going and you will limit the chances of something bad happening.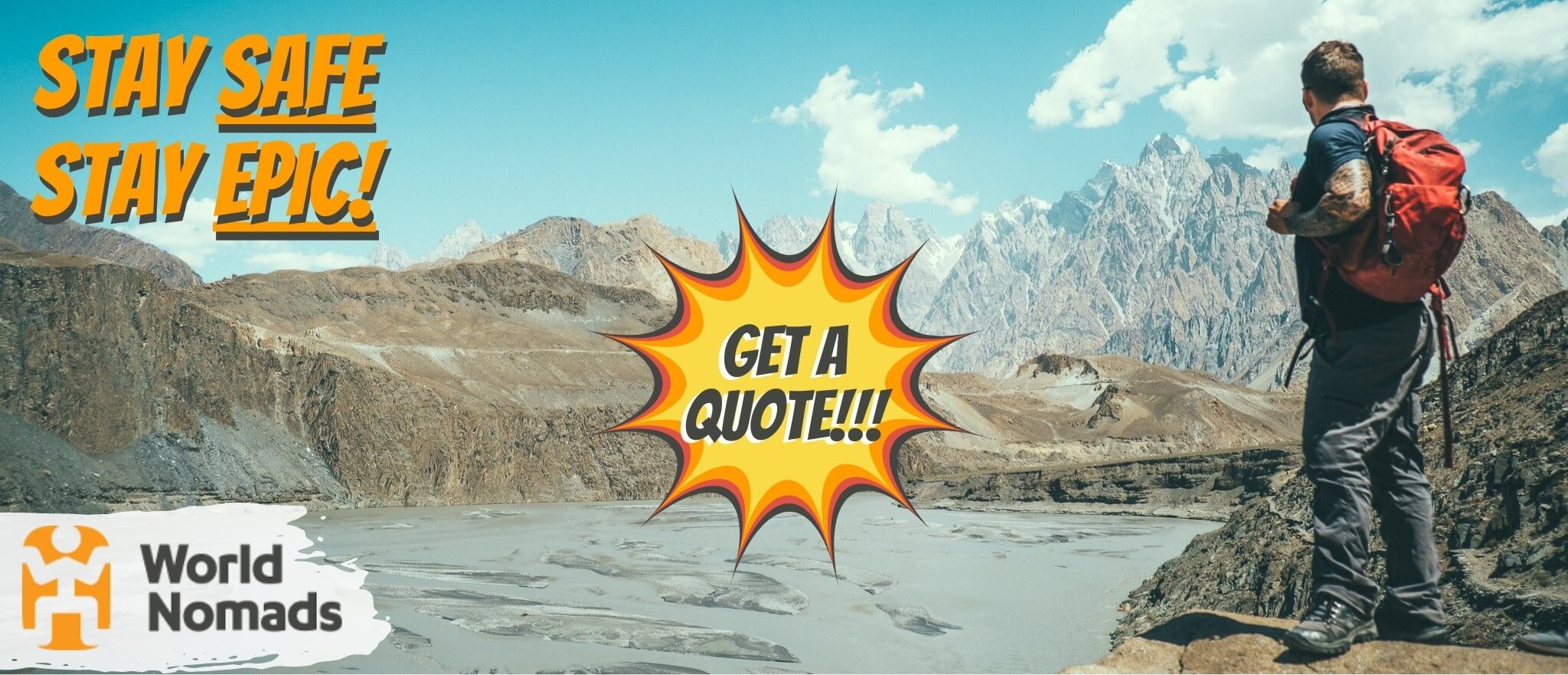 World Nomads' mission is to support and encourage travellers to explore their boundaries. They offer simple & flexible travel insurance, and safety advice to help you travel confidently.
They've been doing it since 2002 – protecting, connecting, and inspiring independent travellers just like you.
Get a quote below or read our in-depth review!
Is public transportation in Nepal safe?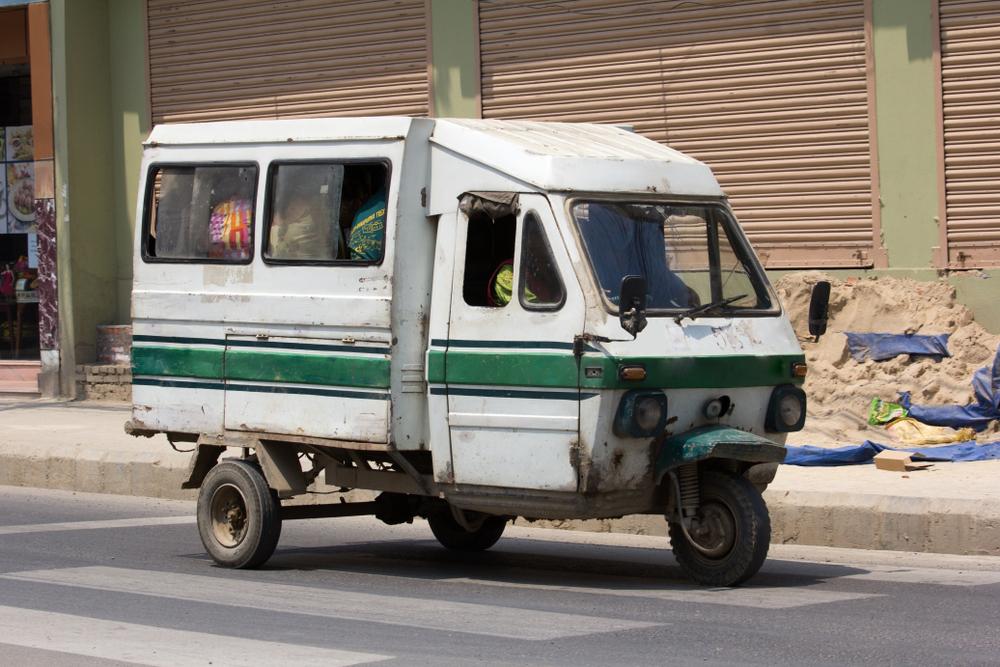 Nepal is famous for its public buses, not so much because they're nice but because the journies are so freakin' nuts sometimes.
In fact, we wouldn't really call public transportation in Nepal 100% safe. Thing is: it's all that there really is to use.
Firstly let's have a look at the buses:
As you might expect these are pretty rickety and, you might have guessed, bus accidents are pretty common. A fair few people actually die each year in bus crashes and accidents.
The buses are overcrowded and drive on busy roads, both of which are poorly maintained. Driving standards are ABYSMAL.
AVOID travelling anywhere during a major festival because this is when you'll have to travel on the roof of a bus.
Avoid public buses at night as this is when accidents happen most.
And keep your belongings close to you; a captive audience is GREAT for a would-be thief.
Private buses managed by local travel agencies are OBVIOUSLY going to be more expensive but these are much less crowded, more comfortable, and offer a high level of safety. Naturally, these connect popular tourist spots.
When it comes to just getting around the towns themselves you have a few options:
There are rickshaws and cycle rickshaws in most of the big cities. Of course, you're going to have to negotiate the price of the journey.
Newly introduced e-rickshaws are obviously much better for the environment, which is a welcome change in an already polluted urban landscape. These come without the stress of fuel shortages for the drivers, too.
Tempos are like buses, but they're more like BIG rickshaws (think songthaew). These are an old-school form of transport as minibuses have largely replaced the routes they chug around. Minibuses are generally safe but CONFUSING to use.
There are electric tempos as well and these have made life a bit easier for local inhabitants. They're cheaper and MUCH better than all that pollution.
Now, air travel in Nepal needs some special attention.
There are a lot of plane crashes in Nepal. Thanks to a combination of mountainous terrain, remote airfields, and awful weather conditions, flying around here is just dodgy.
Though a lot of Nepalese airlines receive a fair bit of criticism (specifically Sita Air), some international flights have been known to have problems as well. It's just a really difficult region to fly around, to be honest.
If you're going to fly in Nepal, which is sometimes mandatory, it is possible to do so safely. Just make sure you go with a reputable company and that you are aware that it may be a bumpy ride. Getting to the likes of Everest or Kanchenjunga is no easy feat, by land or air.
Bum bags aren't just for Adidas lads and super dads!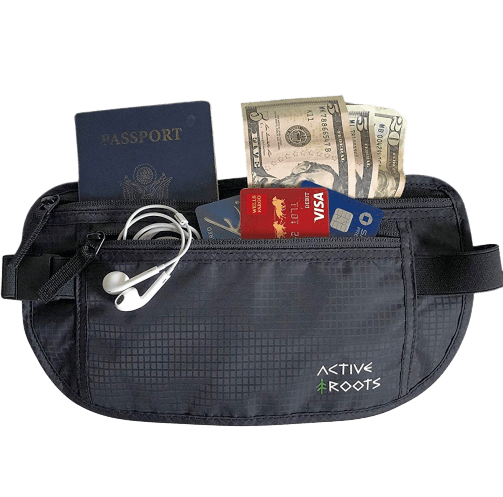 Seriously, once you enter the travel belt life, you never go back. You can NEVER overstate just how useful having all your most important valuables right around your waist is.
A full-sized travel belt stays tucked under your shirt and keeps your valuables – documents, passport cash, headphones, lip balm, illicit goodies 😉 – organised and on-hand for moment's notice.
Hide Yo' Money!
Is the food in Nepal safe?
Nepalese cuisine is actually PRETTY tasty it turns out. There are influences from neighbouring China, Tibet and India, not to forget its own tasty traditions. Expect rich curries, rice, lentil pancakes, samosas, soup, tea and good old momos (tasty dumplings) while visiting Nepal.
But with all that in mind, traveller's diarrhoea (TD) is very, very common in Nepal Even if you're a well-seasoned traveller, you're probably going to come down with something at some point.
While it may be an unavoidable event, here are some tips to help you avoid getting a bad stomach, at least not so often:
Go to places that have a high turnover of customers, specifically local customers. They'll know the places that have the best reputations, both in terms of tastiness and sanitation. (People don't eat at establishments that make them sick.) You also have to consider that if it's busy, there's going to be a STORM cooking up in that kitchen. That means fresh food that hasn't been sitting around.
Try not to eat things like lettuce, cucumber, or other salad items. Basically, this stuff is going to have been washed with contaminated water most likely and can really give you a bad tummy. This includes juices and other drinks with fruit in them.
Go for dishes such as dal bhat. This is cooked quickly on high heat, meaning all those pesky germs get killed. The higher and more ferocious the cooking, the less likely you'll get ill.
If you're worried about meat (Nepalese people often eat yak, which is often aged and, in the process, dry) then stick to vegetable dishes. It's pretty easy to be a vegetarian in Nepal.
Be careful of using cutlery that still has water on it from having just been washed. Same goes for ice cubes. Basically, the common denominator here is bad water.
Make sure that eggs are thoroughly cooked.
In Nepal, it's the norm to eat with your hands, which means that you're going to want hand sanitiser and a clean hand towel to wipe them down after. We'd usually say wash your hands, but water isn't great in Nepal.
y=You should probably consider taking anti-diarrhoea medication and some rehydration salts, too. Chances are you'll need them.
The food in Nepal IS tasty. There's pulao (rice), sel roti (sort of like a bagel crossed with a doughnut), the baraa (a lentil pancake), and a whole lot more going on. You'll need fuel like this to keep you going when hiking but just remember that one bad move can lead to an upset stomach!
Can you drink the water in Nepal?
No, and you shouldn't drink the water unfiltered, anywhere.
You'd think that being in the middle of the mountains, the water would be as pure as can be. In reality, it's actually a breeding ground for parasites and bacteria.
The diseases that you can pick up could really make your trip not fun. There's a parasite called giardia, which comes from water that's basically been contaminated by poop. Giardia can be very comfortable to live with and if you get a bad batch, you could be out of action not just for a couple of days, but a few WEEKS.
Even iodine treatment isn't good enough to rid the water of giardia. But boiling your water thoroughly for a few minutes should do the trick. Alternatively, water filters, like a Grayl Geopress usually do a fine job of killing any microbes.
If you have a reliable form of water purification with you, be sure to bring a refillable water bottle with you. By cutting out disposable water bottles, you'll be limiting plastic waste and saving some money in the process.
Is Nepal safe to live?
If you've been content with all of the issues that we've covered so far – earthquakes, freak weather, urban pollution, etc – then you will probably think that Nepal is a great place to live in! In actuality, there is an increasing number of foreigners ARE choosing to live in Nepal for that matter.
You'll probably have to deal with stuff like lack of internet, the electricity cutting off without warning, and other such infrastructure-related problems.
Kathmandu is more diverse culturally and is easy on the budget for foreigners. The city's got some good residential areas, with good schools and shopping complexes to enjoy, too. One such is Lazimpat.
Another city that's nice for potential expats is Bhaktapur. You can get a pretty good Western-style house here for a few hundred dollars a month.
Another place is Bhaisepati, located just outside Kathmandu. But because it's just outside the ring road of the capital, you can be closed off when protests happen, which is something to consider.
Generally though, Nepal safe place to live in albeit different from anything you've ever experienced probably. Most likely, you'll think Nepal is STUNNING and definitely not a terrible place to live in.
The Future of the SIM Card is HERE!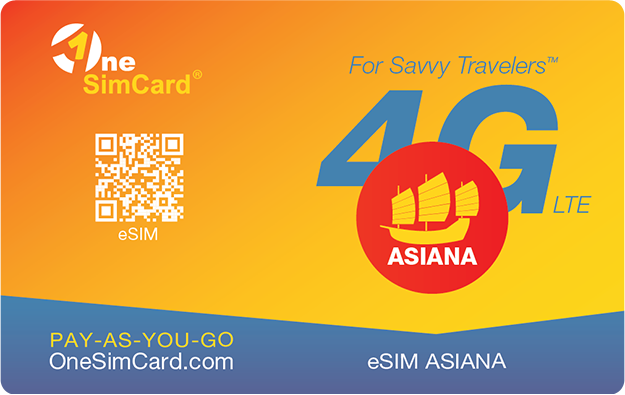 A new country, a new contract, a new piece of plastic – booooring. Instead, buy an eSIM!
An eSIM works just like an app: you buy it, you download it, and BOOM! You're connected. It's just that easy.
Is your phone eSIM ready? Read about how e-Sims work or click below to see one of the top eSIM providers on the market and ditch the plastic.
Buy an eSIM!
How is healthcare in Nepal?
If you're in Kathmandu or Pokhara you'll have access to several good international clinics – seven to be exact.
Basic treatments, including consultations, begin at around $20, which isn't too bad at all. You'll most likely be speaking with someone proficient in English, too.
Outside of these two cities? Good luck.
The only thing that you'll find when you're out trekking MIGHT be locally run health posts but these are scarce in number. If you DO have an accident whilst you're trekking in Nepal, it might even be difficult to get a helicopter to you. You should really, really make sure that your travel insurance covers this.
BE SURE to carry a well equipped medical kit, so you can treat yourself before help arrives.
It's important to note that there is NO ambulance service in Nepal. There are a couple of private services in the cities, so call the hospital if you're in an emergency.
Another issue that's something you should be aware of when it comes to healthcare in Nepal is that HIV and AIDS is a growing issue. There are an estimated 75,000 infected in the country. As such, it's very important that the needles and syringes being used have come from SEALED packets.
Overall, healthcare in Nepal varies from ok to pretty bad. Little ailments will be manageable but know that if you get seriously hurt, it may be a long journey to treatment and recovery.
Helpful Nepal Travel Phrases
If you get through a trip to Nepal without picking up any phrases, I will be surprised. While many Nepalis have a great grasp of English, (even some of those in the ruralist of areas) they are incredibly keen to teach you some Nepali.
Whilst it is a difficult language to pick up, especially for native English speakers, grasping the basics will help you build instant friendships. Throughout backpacking Nepal I used uTalk Go, a free language learning app, to get to grips with the language and learn a few phrases.
Hello – Namaste
My Name Is… – Mero Naam … Ho
Goodnight – Subha ratri
Cheers! (Used when drinking) – Subhakamana!
How much is this? – Yo kati ho?
Thank You – Dhanyabad 
Stop! (good when on a bus!) – Rokinuhos 
No plastic bag – Kunai pl?s?ika jh?l?
I'm Lost – Ma haraye
Take me there – Kri-payaa, ma-lie tya-haa
Where is the toilet? – Shauchalaya kata cha?
FAQ about Staying Safe in Nepal
Here are some quick answers to common questions about safety in Nepal.
Final thoughts on the safety of Nepal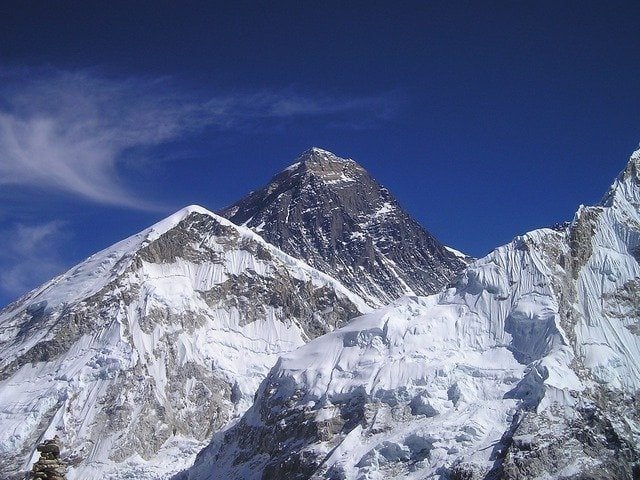 Nepal is an absolutely stunning country defined by some of the most epic landscapes in the world. It is a dreamy place full of unreal experiences and one can easily get lost here; physically, mentally, and spiritually.
Still, there are real dangers in Nepal; earthquakes can be devastating, the roads are harrowing, and the sanitation isn't great. But all of these issues are relatively out of your control.
Nobody REALLY knows when the next earthquake is going to hit Nepal. Measuring the safety of Nepal by the chances of being caught in a natural disaster is a somewhat poor assessment and these sorts of events shouldn't STOP you from going to Nepal. You just need to be aware of the situation if you go.
Saying safe (and enjoying) Nepal is just a matter of being prepared and knowing how to deal with unexpected issues. Know the safety procedures in case of an earthquake; research reputable trekking companies and transportation providers; have the proper gear when you go into the mountains.
Disclaimer: Safety conditions change all over the world on a daily basis. We do our best to advise but this info may already be out of date. Do your own research. Enjoy your travels!
---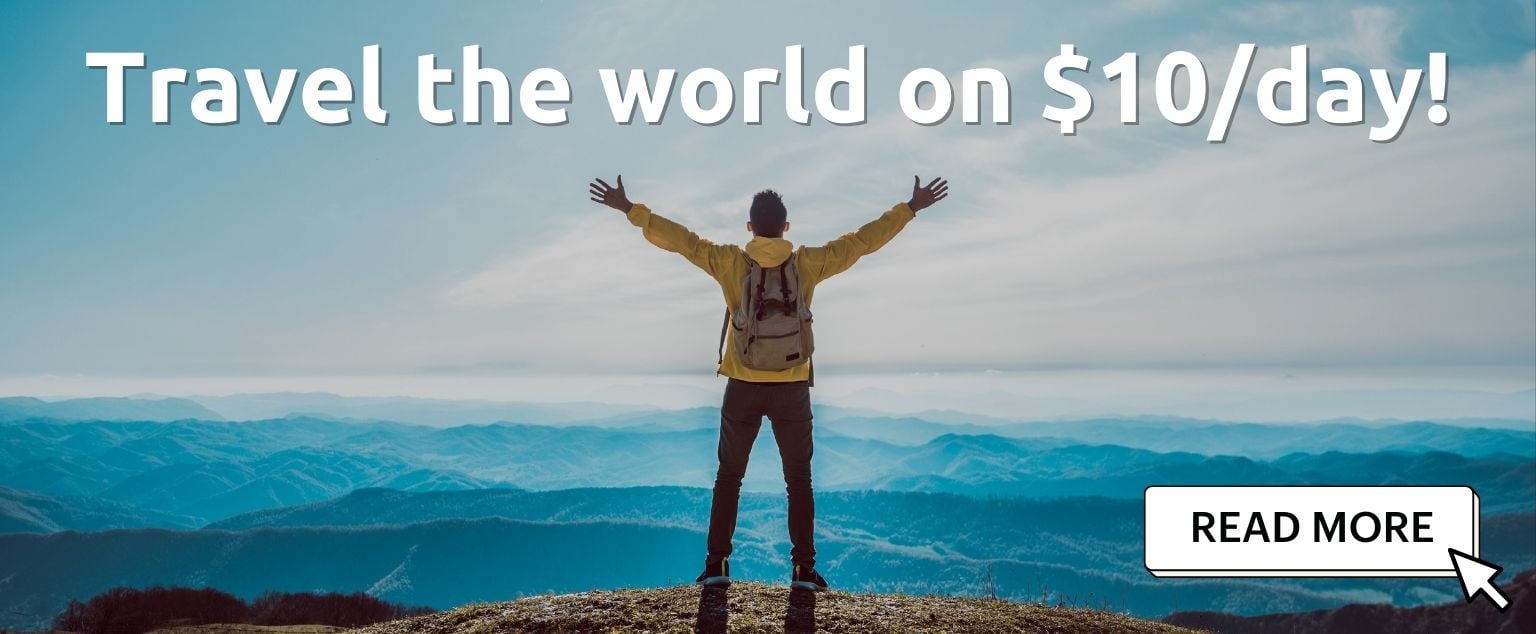 And for transparency's sake, please know that some of the links in our content are affiliate links. That means that if you book your accommodation, buy your gear, or sort your insurance through our link, we earn a small commission (at no extra cost to you). That said, we only link to the gear we trust and never recommend services we don't believe are up to scratch. Again, thank you!