Backpacking Morocco has become extremely popular in the last few years thanks to its proximity to Europe, cheap budget flights and the fact that it feels a world away despite the short flight. With maze-like ancient medinas, world-class surfing along the coast, nomadic tribes wandering the desert and even snow-capped mountains, there's a lot going on for a modestly-sized country. 
The only problem is picking where you go! Depending on how much time you've got you'll be able to explore all the different facets of this mysterious country. For shorter trips, you'll have to decide where to prioritise. That's where I come in with a backpacking Morocco travel guide – to give you a helping hand. 
I spent a few weeks travelling around Morocco, visiting both popular destinations – like Marrakech and Chefchaouen – and some hidden gems that I will cover in this travel guide!
This Morocco guide is chalked full of inspiration, epic Morocco backpacking itineraries, and travel tips that will leave you ready to drop everything and dash off to this magical land.
Whether you are planning a trip to Morocco to explore the Sahara Desert, surf along the Atlantic coast, immerse in a new but ancient culture, or shop the souks, I've got you covered with travel tips and budget accommodation advice for your epic backpacking trip.
Why Go Backpacking in Morocco?
The entire coast is a haven for surfers, with Taghazout being the backpacker hotspot. All of Morocco's cities offer unique experiences to explore the old cities (medinas). Fez is home to the biggest medina in the world and is an enchanting maze to explore. Whereas Chefchaouen's more laid-back medina is completely painted blue and offers a totally different vibe.
Morocco is also the most accessible gateway to the Sahara Desert, one of the biggest deserts in the world. You can go on a traditional overnight trek, as well as take a 4wd jeep, dune buggies, or even go sandboarding! There's a whole heap of diverse things to do when you visit Morocco.
Speaking of sandboarding, it's also possible to go snowboarding in some areas of Morocco. Though known for sand and sun, Morocco is also home to a mountain range where it snows heavily in the winter. Mount Toubkal is North Africa's highest mountain, and it's possible to summit it from Imlil, a town actually not too far away from Marrakesh.
The country isn't exactly small, so deciding where to stay in Morocco can be a bit of a struggle. Find out what you want to see first and then start booking your accommodations accordingly – trust us, it's gonna save you a lot of time!
Below I have listed 5 Morocco travel routes based on how much time you have and the popular tourist destinations in each destination in this awesome North African country.
Below I have mapped out 4 different itineraries for your next Morocco trip. If you have a month or more, consider following my first itinerary, which hits all of Morocco's highlights.
That being said, Morocco is a jam-packed country full of surf and sun, but it's one of those destinations I feel comfortable saying, 2 weeks is ample time to explore the country and decide if you want to spend even more time in Morocco.
After a while, the cities do start to feel and look the same, as do the villages in central Morocco. Moreover, unless you're a desert rat, a few days is plenty of time to explore the Sahara.
10-Day Travel Itinerary for Morocco #3: The Medinas and Desert
Start your journey in Marrakech, where you can spend a few days exploring the Medina, trying the street food, and checking out some impressive architecture and art.
Then, head to Ait Ben Haddou for 2 days to get a taste of the villages in the desert and see some famous movie locations.
Next is Todgha Gorge. Most people come in tour buses for a day trip, but I suggest staying a couple of days. You can admire the beautiful oasis of vegetation, and do some nice day hikes around the gorge.
From Todgha Gorge, you can head to the desert. Head to Merzouga to reach Erg Chebbi.
From Merzouga, you can catch an overnight bus to Fes, and spend a couple of days here exploring the Medina. Then you can catch an international flight home.
Tip: If you are time-constrained while backpacking Morocco, it is definitely possible to arrange a Sahara Desert tour trip from Marrakesh that will stop in the Todgha Gorge and Ait Ben Haddou. You will spend more time driving than enjoying the places, but it's the best option for anyone with only a few days in Morocco.
2-Week Travel Itinerary for Morocco #2: Surf and Sun in Morocco
Start in Adagir or Marrakech, and quickly make your way to the coast. Taghazout is a great backpacker's destination for some chilled-out surf and Morocco's most famous backpacker hang out.
Tamri is only a 30-minute drive North, and also home to some great surf. Imessouan is another great option for backpackers who want a less touristy town to surf.
Make your way up the coast to Essaouira, a laidback town, and the filming location of the Red City in Game of Thrones.
Sidi Kaouki is 25 kilometres to the south of Essaouira and boasts intermediate to advanced waves. It is easy to reach on a day trip from Essaouira.
End your trip in Casablanca or Morocco's northern capital Rabat if you are flying home.
One Month Travel Itinerary for Morocco #1: The Highlights
I will start this 4-week itinerary in Adagir because it is the city right below most of the surf hotspots, but head to the beaches immediately and get out of the city!
Should you fly into Marrakech first, this is also a great base for exploring the beaches or the Anti-Atlas Mountains for a few days.
Once you've got your fill of Marrakesh and want to chill, you have two options: you can head for the chilled-out beaches or mountains. Should you do both, you will have to double back through Marrakech.
Essaouira is a laidback town on the Atlantic Coast to rest your head for a couple of days. Backpackers head a bit south to Taghazout, a popular beach town for epic surf.
If you enjoy the mountains and hiking, make sure to spend a couple of days in Imlil, 90 minutes from Marrakesh, yet a world away.
Imlil is the gateway to the Anti Atlas Mountains and Berber villages. You can summit North Africa's tallest mountain, Mount Toubkal, from here in 2 nights.
Next head to Central Morocco and the High Atlas Mountains. Ait Ben Haddou and nearby Ouarzazate are famous in Hollywood for movies like Gladiator, and most notably Game of Thrones. You can explore this area in as little as a day.
Afterwards head to the Todgha Gorge, a beautiful deep canyon in the High Atlas region offering some spectacular scenery, hiking, and most recently rock climbing!
From Todgha Gorge, you can also trek, bike, or bus to Dades Valley, Morocco's most famous palmery. If you're not tired of the heat yet, head to Merzouga for a Saharan experience. From Merzouga, you can take a one+ night excursion into the Sahara. Erg Chebbi is the famous dune here.
Next, take an overnight bus to Fez. From here you can make your way back to the ocean, and visit the famous Casablanca and Hassan II Mosque, though it is out of the way. If you're short on time, this would be the stop to skip.
Do not miss the famous blue city Chefchaouen. It is a truly beautiful city and has a relaxed atmosphere in comparison to Morocco's other cities. You're also at the foothill of some lushly green hills and mountains.
You can end your Morocco trip in Tangier. I didn't spend much time here, as I was kind of sick of the medinas and cities, but this is where you can take a ferry to Algeciras (in Spain) or catch a budget flight to Europe if you are also backpacking Spain or beyond.
Of course, this massive country is jam-packed with incredible sights. You can make a list as long as your arm of the best places to visit in Morocco. But let's go over some highlights.
Backpacking Marrakech
I have mixed feelings about Marrakech. On one hand, the markets in the medina are fascinating and fun to shop around. It's also easier to navigate than Fez. However, the salesmen and scams in Marrakesh are really annoying.
The scams overshadow your experience. This is because Marrakesh is touristy, and the salesmen want money. Simple as that.
Keep your distance from snake charmers, monkey handlers, and henna tattooists. They are scammers and animal abusers. Don't take any photos, and don't let the henna women grab your arm and start a tattoo without asking! Otherwise, you'll be hounded for money.
I could only spend a couple of days here. Luckily, it's one of the best cities to arrange trips to much more laidback places, like the High Atlas Mountains and the beach. It's a good spot to meet other travellers too.
During your visit, aside from exploring the medina (old city), there are a few must-dos in Marrakesh.
Must Visit Places in Marrakech
Make sure to visit the famous main square of Djemaa El Fna at night. While touristy, the square is packed full of energy and interesting sights.
The street food and evening shows are quite an experience while staying in Marrakech! Make sure to try a fresh orange juice, freshly squeezed and locally sourced for just 10dh.
The Madrasa Ben Youssef is an old Madrasa (Islamic college) that is now a museum. This centuries-old establishment is one of the highlights of the city. It's a great opportunity to see inside the religious buildings of Morocco as most of the mosques are off-limits to non-Muslims.
The Museum of Arts offers lovely traditional Moroccan costumes and artefacts. The Photography Museum was a cool way to pass time, though I wouldn't say it's a must-see.
Marrakesh offers no shortage of extravagant Riads, which is a traditional Morocco houses built around a central courtyard. You've probably seen a few on the 'gram and they are a great alternative to hotels.
Hammams (steam rooms) are another popular activity in Morocco. Just be aware that the traditional scrub and bath are quite, um, up in your grill.
Visit Cascades D'ouzoud (Ouzoud Waterfall)
The Ouzoud Waterfall is located 167km from Marrakesh, and it is a great day trip if you are itching to get in nature while visiting Marrakesh. The waterfall drops 110 meters via three-tiered waterfalls. If your boat guide is cool (and the police aren't around), you should be able to jump in!
While you can arrange your own transportation to the cascades, it's often easier to arrange through your hostel. I believe it cost us $10 for everything.
Backpacking Essaouira
This city by the sea is famous for its fresh seafood and chilled-out vibe, made famous in the 60s when Jimi Hendrix and Bob Marley used to hang out here.
While there isn't much to specifically see here beyond the port with its famous blue boat and fishing markets, many travellers end up spending more time than they expected because of its chilled-out atmosphere. The medina can be more enjoyable here than in Marrakesh because it's not as hectic.
Essaouira is considered a windy city, which naturally makes it popular for windsurfers. It's also a great base for arranging a dune buggy tour as well as doing some surfing.
Backpacking Taghazout
I kick myself for missing Taghazout, but when I was backpacking Morocco I was more interested in visiting the desert and Berber villages having just come from Portugal's coast.
Still, everyone I met said it's one of their favourite places, and I think that is because it's so chilled out compared to other places in Morocco. That and the surf is supposedly incredible.
Taghazout is the place to go for surfing in Morocco because there are beach breaks, point breaks and reef breaks all within fifteen minutes drive. Get there fast because the town is developing rapidly.
Backpacking Imlil
Imlil is one of my favourite places to visit in Morocco! This is a great contrast to the bustling cities of Morocco, and a romantic getaway if you're travelling with your significant other.
The main attraction in Imlil is the possibility to summit Northern Africa's largest mountain, Mount Toubkal, at 4,167 meters. You have to hike during the summer when the snow has melted.
On the first day, hikers trek to "the refuge" at the base of the mountain. There are a couple of hotels/guest houses here that provide accommodation. On the second day, you trek to the summit for sunrise and return back to Imlil around lunch.
While a semi-difficult hike, you don't need any technical experience. It's possible to hike Toubkal on your own because the trails are marked, and there were plenty of other hikers. If there is snow, however, the trails may be hard to find.
If you are only coming to Imlil for Mount Toubkal, it's actually cheaper to arrange a hike from Marrakesh with a guide since they usually include transportation.
The only way to reach Imlil is by taxi, so make sure to get to the Marrakesh taxi stand in the early morning to catch a Grand Taxi, so you only pay for a seat versus the whole cab.
I totally recommend staying at Kasbah Imlil! The free breakfast was amazing, and the room/bathroom was clean and comfortable. I loved hanging out on the rooftop.
Backpacking the High Atlas Mountains and Ait Ben Haddou
You may recognise the backdrop of this mudbrick city and ancient fortress (kasbah) from Game of Thrones. Yep, this is the legendary UNESCO world heritage site they film famous desert scenes in movies.
This area is well worth visiting, but you really only need a day to explore the kasbah. You can stay in the village, which is a 10-minute walk from the city itself.
You can combine Ait Ben Haddou with a trip to Ouarzazate, where you will likely catch a bus. Here, you can visit the movie studio, Studio Atlas, where movies like Gladiator and The Mummy were filmed!
Backpacking the Todgha Gorge
150 km to the east of Ait Ben Haddou is this magnificent, deep canyon gorge and climber's paradise, thanks to 300-meter high rock walls. The village itself is quite peaceful and beautiful, and a great place to just chill out and enjoy the local life. You will feel like you are in the middle of an oasis, which technically, you are.
Keep in mind, that you will have to take a bus to Tinghir to reach the gorge, a rather unremarkable city 20 minutes from Todgha Gorge. Catch a grand taxi to the gorge for around $1.
I highly recommend staying at A Secret Garden. Julio, the owner, is the same guy who runs the local rock climbing shop and teaches skills, guides climbers on multi-pitch routes, etc. There aren't any hostels in this area, so look up guesthouses with private rooms in Tinghir (just make sure the location of the accommodation is actually near the gorge).
We met some of the nicest people on our entire trip at the Todgha Gorge. While most people just visit the gorge as a quick stop on the way to the Sahara Desert, I recommend spending a few days here to soak up the scenery, and go on a few hikes (multi-day hikes are abound), and do some serious rock climbing.
If you are heading north or to the desert, the next logical step is to catch a bus to Merzouga.
Backpacking Merzouga
You will want to spend little time in the actual town of Merzouga, and head straight for the Sahara Desert.
Most desert trips planned in Marrakesh come to Merzouga but you'll spend more time driving to the desert and back than actually hanging out there. If you are heading north without extremely tight time constraints, it's best to just arrange your own visit to the desert in Merzouga and custom tailor your experience.
Most people spend one to three nights in the desert. The quality of the camps varies greatly, from extremely basic to luxuriously expensive glamping hotels.
If you are expecting dramatic Saharan dunes, be prepared to be disappointed. These take a while to reach and are mostly found across the border in Algeria and Libya, off-limits to tourists. That being said, if you have the money, you can take a 4wd out to the bigger dunes, and reach them much faster than by camel.
Even though the dunes aren't huge, the galaxy will be! This is one of the best places to stargaze in the world (unless you have my luck and get overcast skies and a sandstorm!)
Backpacking Fez
Famous for its winding, confusing, and wonderous medina and markets, Fez (Fes in French) has two ancient medinas (old cities) that together form the largest medina in the world. This is the main reason you visit Fes.
The Ruined Garden is notoriously the best place to eat here. They take an interesting approach to local street food and serve it in a laidback garden. (You may need a laidback food experience in a calming garden after exploring the medina.) Be sure to also check out the tanneries but as with anywhere in Morocco, be careful of following the wrong person and getting scammed!
Backpacking Casablanca
Casablanca was made famous by the movie Casablanca. While the movie may have made this city popular, travellers tend to give Casablanca lukewarm reviews. I never made it to Casablanca; we ran out of time and it wasn't high on my priority list because of its reputation.
If you are planning on a trip because of the romantic image of Morocco portrayed in the film, you'll be disappointed. These days Casablanca is a modern metropolis that looks very different to what it did in the 1950s. Whilst this is great for the people who call this city home, as visitors, it makes it a little bit boring. If you're looking for the Morrocco portrayed in the film, you'll find that in Marakesh and Fez.
On that note, I met other travellers who enjoyed their time here, and I have never heard of anyone being underwhelmed by the Hassan II Mosque. It is supposed to be one of the most impressive mosques in the world (third largest), and definitely the most impressive in Morocco. It can accommodate 25,000 worshippers! The size and decor of this mosque are worth the visit to Casablanca alone as it's the old one in the country that non-Muslims are allowed to enter.
Casablanca is also supposed to have a nice city centre, and it is a city on the beach, which is refreshing compared to Morocco's hot, inland cities. It's also a lot let common to get harassed and scammed here and the city is much more modern and less touristy.
If you've got the time it's a great idea to visit even just to get a different perspective on the country and see another side to it. There are some great neighbourhoods in Casablanca to stay in if you do.
Backpacking Chefchaouen
This is that "instaworthy" town painted blue and white. No one really knows why.
Chefchaouen was founded in 1471 in the Rif mountains by Jews and Moors fleeing Spain. I heard a lot of different theories about why Chefchaouen is blue. Some say it was painted blue as a symbol of hope when the Jewish refugees who settled there fled the Spanish Inquisition, others say it's to keep the mosquitoes away, while some just said it represents the colour of the sea.
Al-Hoceima National Park isn't far and offers remote hills and beaches along the Mediterranean Coast. Talassemtane National Park is even closer. It's possible to trek and camp here! You can explore local villages, forests, and mountains.
Chefchaoen is also pretty famous for marijuana, which is grown in the nearby hills. You will be asked to buy some throughout your visit but just be very careful as there are many scams around Morocco which include sets-ups with the police for drug busts. Whilst this is more common in Marakesha and Fez, it's best to not get involved.
In my opinion, you cannot miss Chefchaoen on your Morocco trip; it's way too pretty. There are plenty of cute streets and shops to explore and its Medina is much less hectic. Plus, it's a great base for trekking around the surrounding mountains. Plan to spend more time here.
Check out our ultimate list of the best hostels in Chefchaoen before you head off, there are some great ones right in the Medina but the surrounding town offers many with a little more space.
Getting Off the Beaten Path in Morocco
Most of the places I listed above are hot spot destinations on the tourist map, and for good reason. If you really want to get off the beaten path, I suggest exploring smaller villages to get a real taste of local life. That being said, don't expect anyone to speak English!
You can still get an authentic experience in the smaller towns on my list, like Imlil and the Todgha Gorge. You can hire a guide from both places to trek out to more remote places.
The Sahara Desert is also as remote as it gets. All you need to do is ride out for a day, and you'll be surrounded by no one except your crew.
Backpacking Morocco is all about experiencing a completely different culture. There are plenty of awesome things to do in Morocco that will push you out of your comfort zone, or you can just hang out at the beach the whole time!
1. Explore the Medinas
Every Moroccan city has an old city, also known as a medina. This is where the iconic, amazing markets and narrow streets are located, and where you can buy just about anything.
Fez is notoriously known for having the largest (and most confusing) medina in the world. They are super fun to explore but can also be full of scammers looking to get you lost on purpose and take advantage of you. We highly recommend taking a guided tour so you don't get lost, scammed or miss the highlights.
2. Sleep in a Riad
A Riad is a traditional Moroccan house with a central courtyard. Many Riads have been converted into guest homes, and most of them are located in Marrakesh. They have inconspicuous entrances, like a plain door in an alleyway, that opens up to a beautiful home with Moroccan tiling and uniquely decorated rooms.
3. Catch a wave
Morocco's Atlantic Coast is famous for its surf breaks. You can surf all up the coast, from Adagir to Rabat, and many smaller towns in between.
4. Visit a Madrassa or Mosque
99% of Morocco's population is Muslim, so it should come as no surprise that there are a lot of places of worship in Morocco. All mosques in the country apart from the massive national mosque in Casablanca are off-limits to non-Muslims. However, this building is one of the most impressive in the country.
Visiting one of the many Madrassas, most notably in Marakesh and Fez is a great way to see the impressive architecture of the religious buildings of Morocco.
5. Go sandboarding in the desert
Forget riding camels and partaking in abusive animal tourism, instead, ride the dunes of the desert in a different way. If you love surfing and snowboarding, then you probably think the desert isn't your prime terrain for a ride, but you'd be wrong! The incredible dunes of the Sahara are a board rider's dream! Whether you're experienced on a board or a newbie, there's plenty of fun to be had in the desert beyond hiking and camping.
6. Hang out with the Berbers
Morocco was originally settled by the nomadic Berber people hundreds and hundreds of years ago. While they were discriminated against during French colonisation, their culture is making a comeback.
It is possible to visit and live with Berber people all over Morocco, from the desert to the mountains. Please be respectful of their customs, and immerse yourself in a beautiful culture!
7. Splurge on a Magic Carpet… and a hundred more home decor items
I'm going to let you in on a little secret: the best Moroccan purchases are outside the cities. You will generally spend more money for less quality stuff in the touristic areas of Marrakesh and Fez, some exceptions permitting.
Go to Imlil and the Atlas Mountains for Berber-made items, like carpets and blankets. I was also told that Zergaht has the best carpets. You'll get a great deal here compared to Marrakesh.
Fez is the best place for leather (though I don't really support the tanneries). Talioine is the place to buy spices. Meknes has green and black ceramics. Marrakesh specialises in monochrome ceramics.
You can find cheap hostels in Morocco in all major cities across the country. Though, they're not as common as in regions like Southeast Asia and Europe. Moroccan accommodation is generally super affordable and the quality you can expect is high.
The hostel scene is still quite new here and most budget accommodation instead comes in the form of Riads (guesthouses). Some of the larger cities like Fez, Marrakesh, and the more bohemian areas along the coast have a burgeoning scene. There are also a few Riads that have been converted into hostels where you get to experience this type of typical Moroccan accommodation with all vibe of a classic hostel.
The great thing here is that often, in a Riad, you'll get a private room at a great price, usually with free breakfast. Many retain a social element with the hosts and fellow guests.
I often stayed at family-run guest houses while backpacking Morocco and they really do add a local feel to your time here. You'll often find just a handful of staff including often a husband and wife team to run the place and live on site.
With these small Riads, you'll get a much more personal experience and you'll have access to local knowledge too. Most Riads offer an optional evening meal and – unlike many hotels across the world that serve up mediocre western fare – Riads are the perfect way to try local food and eat alongside your hosts.
Then we get to the decoration! Exquisitely detailed carvings, mosaics, and locally crafted ornaments. Socially adapted elegant rooms and maybe even a swimming pool.
The Best Places to Stay in Morocco
Morocco is affordable considering how comfortable it is to travel here. I personally spent less than $30 (300 Moroccan dirhams) a day while backpacking Morocco. This includes accommodation (often in private rooms), food, transportation, activities, and a few shopping splurges!
Hostel dorms in the cities cost around $8. A private room is around $25 a night. Accommodation almost always includes a rather filling free breakfast.
Street food and local eateries are the cheapest way to eat in Morocco and will cost you around $3 a meal. Restaurant and hotel meals are generally around $5-7 a meal, so they're still pretty affordable for a short trip.
Transportation is relatively cheap too! Expect to pay around $2 an hour for the bus, which is cheaper and faster than the train.
The trains are super affordable for budget backpackers for how far they'll get you and upgrading to first-class won't break the bank. Hitchhiking is also a safe way to get around Morocco.
Taxis will throw your budget out the window, but sometimes they're inevitable, especially if you're going places like the mountains or taking short journeys between towns. Show up at the taxi stands early in the morning to score a seat on a grand taxi, otherwise, you'll be paying for your own taxi after 10 am. Be sure to negotiate the fare before you set off.
Even the activities in Morocco are affordable. You can rent a surfboard for around $10. A one-night Sahara trek will set you back for less than $50. Renting a car or 4wd will cost more but will still be relatively cheap.
The most important rule to backpacking Morocco on a budget is to haggle hard. You will always be given the tourist price, which is usually 3 times more than locals pay.
A Daily Budget in Morocco
So let's put it simply. Here's a quick breakdown of the daily costs of travel in Morocco.
Money in Morocco
The local currency is the Moroccan dirham and it's a "closed currency" meaning you can't get it outside of Morocco. However, there is an ATM at Marrakech airport or you could arrive with a nominal amount of cash in a currency such as Euros, Dollars, or Pounds and exchange it.
As of writing this (July 2022), $1 USD = 10 Moroccan Dirham – roughly. So it converts pretty easily.
ATMs are widely available in the cities. The best place to visit an ATM is at the banks close to the train stations as they are guarded by the army so they're less likely to be tampered with. If you plan on visiting smaller villages in the more rural areas of the country then I'd recommend bringing along enough cash to cover your time there.
Card payments are not that common but might be more prevalent than you might imagine. We paid for quite a lot of our accommodation on card. Train stations, modern malls, and supermarkets will all accept card payments and you can also pay on card in many restaurants in major cities.
Cash is typically the only way to pay at outdoor markets, food stalls, small bakeries, public buses, and restaurants in more local areas. It's always best to have at least some cash just in case; locals still prefer to be paid in cash.
Travel Tips – Morocco on a Budget
Camp: With plenty of gorgeous places to camp, Morocco can be a great place to camp in rural areas. You can also ask to pitch a tent in people's yards. Check out this post for a breakdown of the best tents to take backpacking.
Cook your own food: If you are on a tight budget, you can save money by cooking your own food – I recommend bringing a portable backpacking stove or staying in hostels or other accommodation with cooking facilities.
Invite yourself over for dinner: Okay, this is a weird option, but Moroccans are extremely friendly in this regard. Most families will offer you food and a roof over your head if you're struggling. It's just a part of their culture. While we were rock climbing with a group of 6 people, a few women came over to us with a massive Tagine for all of us! We were expected to eat with them. You will see Moroccans sharing plates of food on the street floors quite often.
Book your transportation early: Both plane and train tickets are much cheaper if you purchase them in advance. This rule does not apply to buses, which you can often book within the day or even the hour. Booking online can be a bit of a hassle and you can't book outside of the country, so take a walk down to the train station instead.
Couchsurf: Moroccans are awesome, but I would be cautious if you are a woman travelling alone. Check for reviews. That being said, Couch surfing is a great way to make some real friendships and see this country from the perspective of locals.
Why You Should Travel to Morocco with a Water Bottle
Plastic washes up on even the most pristine beaches… so do your part and keep the Big Blue beautiful and safe for wildlife whilst you're backpacking in Morocco.
You aren't going to save the world overnight, but you might as well be part of the solution and not the problem. When you travel to some of the world's most remote places, you come to realise the full extent of the plastic problem. And I hope you become more inspired to continue being a responsible traveller.
Plus, now you won't be buying overpriced bottles of water from the supermarkets either! Travel with a filtered water bottle instead and never waste a cent or a turtle's life again.
As I mentioned above, summers are excruciatingly hot in Morocco. Even May proved too hot to handle. The best time to visit the Sahara is in the winter.
March April, October, and November will also prove as comfortable times to backpack Morocco. The exception to this rule is the mountains.
Imlil and the Anti Atlas will have snow in the winter, which may be what you're after! You can go snowshoeing and enjoy the beautiful scenery. If you want to hike, then summer is actually the best time to visit Morocco's mountains.
October to April is generally the best time to catch the best waves in Morocco. If you want to surf in the summer, Rabat and Safi will typically offer the best waves.
Avoid travelling to Morocco during the month-long holiday, Ramadan. We happened to be ending our trip during Ramadan, and many shops and areas were closed.
So, when to go backpacking in Morocco isn't a simple answer as it depends on your intentions, but over all we think it's a good place to visit in September.
What to Pack for Backpacking in Morocco
Unless you are spending a lot of time in the mountains, Morocco is hot. In fact, I suggest avoiding Morocco at the height of summer, especially if you want to go to the desert.
Chefchaouen and the surrounding area are an exception, as are the Anti Atlas Mountains. A light sweater will be useful for nighttime. Pack warm clothes for the winter. It snows in the mountains!
Girls (and guys), plan to dress conservatively, and in loose clothing. Make sure to pack light layers, like linen and flowy tops and pants, to cover up but withstand the heat. Light scarves and shawls make for great accessories. And women, you aren't expected to wear a hijab (headscarf). In fact, being a place visited frequently by western tourists, you won't have too much issue even as a woman wearing shorts and t-shirts that aren't too short if you're in regularly visited areas. Just be sure to bring along some long pants if you plan on visiting somewhere religious.
On every adventure, there are six things I never go travelling without:
Despite the warnings (mostly from people who have never been), Morocco is a safe country to visit right now. Most of the government warnings heed to the Algeria – Morocco border, which yeah, you want to avoid at all costs.
On that note, there are plenty of scams to watch out for in whilst backpacking in Morocco that will definitely drain your wallet if not your patience. Most of the scams take place in the souks (maze-like shopping areas) and medinas but be wary whenever you are anywhere remotely touristy.
Overly nice shop owners who invite you in for tea or "just for a look" still expect you to buy something. If anyone tries to lead you to a festival, or museum or offers directions to the main square, they may be trying to lead you to their shop instead or even worse.
I've seen people being taken for long rambling walks through the medina until they are lost and essentially told to pay to be shown the way back out, very occasionally but it's not unheard of, it can get violent too. If someone asks you where you're going, or tells you the street is "closed", just ignore them and carry on your way, they never have good intentions! Thankfully these days if you download the app, Maps.me, the medinas are all mapped out.
Another famous scam is the pushy henna women. They will quite literally grab your arm and draw henna on you if you give them any eye contact or attention with claims it is free, or a gift because you are beautiful and friendly. Then they will demand money (and a lot more money than it's worth) and make a scene in the middle of a crowd. You should also be aware that many use dangerous black henna that can leave scarring, best to leave them alone and ask your accommodation if you would like some henna done.
Another thing to be aware of is being offered drugs, especially in Marrakesh and Fez. Not only is it advisable to avoid drugs whilst travelling in countries with strict laws. But here many of the sellers plan on making even more money from you by shopping you in to the police after you buy something from them. They'll often get a finders fee from the cops.
To stay safe whilst backpacking Morocco, pick yourself up a backpacker security belt to keep your cash safe on the road.
Morocco Safety Tips for Women
As a woman, I never felt unsafe, but admittedly I was rarely alone. I'm not going to say you won't get unwanted stares and attention, but that doesn't mean it isn't safe to travel to Morocco as a woman.
The best advice I can give other women is to dress conservatively to avoid wandering eyes and hand grabs, especially in untouristic areas where Moroccans aren't as used to seeing Western women as often. You aren't expected to wear a hijab (headscarf), but don't show your knees and shoulders, nor should you wear tight clothing.
Places like Marrakesh are used to seeing Western women showing skin at this point, but it's still considered disrespectful to their culture.
Another general rule of thumb for staying safe when you visit Morocco is don't walk alone at night, especially in the medinas and souks.
Sex, Drugs, and Rock 'N' Roll in Morocco
Because of the Muslim faith, alcohol is hard to come by in Morocco. It's also pretty expensive, so we just decided to avoid it. If you are really fiending for some beer, most hostels and hotels can supply it, but it's pricey.
Bars do exist, and some cater exclusively to tourists. Others have a weird vibe, and I wouldn't recommend going as a solo woman, or sadly as a woman at all.
On the other hand, hash and marijuana are quite common, especially in the North. Most of it grows in the Rif Mountains around Chefchaouen, and you will be offered it often. As we mentioned above, just be careful who and where you accept drugs from if you do plan on partaking as sometimes it can be part of a scam to get you arrested!
Aside from some backpacker areas, which are still pretty laid back, you don't come to Morocco for the parties. Drinking is just not a part of their culture unless you consider Moroccan mint tea, which is nicknamed Berber Whisky.
My advice? Save your money, use your trip as a detox, and then go north to Spain for the real parties.
Getting Insured BEFORE Visiting Morocco
Travelling to Morocco without insurance is risky and you just never know what might happen. Health and safety here are minimal and you need to prepare for the unexpected, especially if you're travelling in the mountains when you visit Morocco.
In order to just be able to enjoy your trip without any worries, make sure you've got good travel insurance to cover you during your time here.
ALWAYS sort out your backpacker insurance before your trip. There's plenty to choose from in that department, but a good place to start is Safety Wing.
They offer month-to-month payments, no lock-in contracts, and require absolutely no itineraries: that's the exact kind of insurance long-term travellers and digital nomads need.
SafetyWing is cheap, easy, and admin-free: just sign up lickety-split so you can get back to it!
Click the button below to learn more about SafetyWing's setup or read our insider review for the full tasty scoop.
There are hundreds of budget airline flights from Europe to Morocco. The best cities to fly into include Marrakesh, Fez, Casablanca, and Tangier.
If you are Backpacking Morocco and Spain, you can take a ferry from Algeciras, Spain to Tangier, Morocco. It's comfortable, affordable, and easy to book last minute.
Oh, and avoid Royal Air Maroc when you visit Morocco – they operate out of Casablanca – like the fucking plague. I have never experienced such awful customer service. Long story short, I once got rerouted to Cameroon in West Africa for a flight to Nairobi, and had to sleep in the airport lobby with a detained passport (no visa for an unexpected country visit).
Entry Requirements for Morocco
Most Western countries will receive a visa on arrival valid in Morocco for up to 90 days. It's a virtually painless process.
Note: Visitors that wish to stay longer than 90 days should apply at the local police station within fifteen days of arrival.
Buses are the cheapest, most efficient way to get around. Morocco isn't a huge country (though it isn't tiny either), so generally, the bus will suffice, though we did take a couple of overnight buses. CTM and Supratours are the main private bus companies. Both were always comfortable.
I do not recommend taking the local buses for long journeys. They aren't much cheaper than the private buses, but they stop much more frequently and are dirty and uncomfortable.
Flights are also an easy way to get around. Domestic flights aren't too expensive and may be the best option if you're trying to get from the very south up north. Still, buses are cheaper.
There is a good train network in Morocco as well, which may be a good option for overnight excursions, but it can be more expensive than buses and even flights though still relatively inexpensive compared to Europe. There is also now a high-speed line which is planned to be extended, at the moment it covers travel between Tangier and Casablanca and will eventually go all the way to Marrakesh.
Grand taxis will be the most affordable way to get around Morocco's smaller towns. You pay per seat rather than for the entire car/van.
Travelling in Morocco by Car
One of the very best ways to explore Morocco is by renting your very own vehicle. This enables you to get off the beaten track to explore the towns and villages at your own leisure. It can be a whole lot faster than using public transport. You may also be surprised by how economical this may prove – be sure to check car rental prices in Morocco to see if you can pick up a great deal. Be sure to only rent from a reputable agency or through a respected intermediary.
You will need a full driving licence to rent a car. Driving standards in Morocco are not what they are in the West and can be pretty haphazard so do keep your wits about you.
Make sure you also purchase a RentalCover.com policy to cover your vehicle against any common damages such as tires, windscreens, theft, and more at a fraction of the price you would pay at the rental desk.
Hitchhiking in Morocco
Hitchhiking in Morocco is safe and easy, but some routes may have infrequent passerbys. It can be hard to avoid the interest of grand taxis (who will definitely want payment).
Compared to the hassle of the cities, hitching in Morocco is a very pleasant experience, and people for the most part are incredibly generous. You can often expect an invitation to enter someone's home or come over for dinner. It is polite to refuse once. If the offer is genuine they will ask again.
Police in Morocco will also be helpful, so feel free to approach an officer at a roadblock or in any city or town.
Hitchhiking in Morocco is generally quite safe because of the importance of tourism to the economy. Anyone found physically harming a foreigner is punished severely.
Onwards Travel from Morocco
Since you can't really visit any of the other countries neighbouring Morocco overland (Algeria and Libya), onwards travel to Europe is the most common route. There are ridiculously cheap flights from Morocco to Spain, France, and the U.K.
As I mentioned above, you can also take a ferry to Spain for $35. It's easy and you can book a ferry ticket last minute, which I prefer than planning too far in advance. Ferries leave every hour.
From Tarifa, Spain, you can take a bus to Cadiz or Málaga with ease and from there travel around the rest of Spain is super easy. Once you reach Marid or Barcelona then it's easy to get to so many other countries around Europe.
With its diverse culture, enriching landscape and unique vibe, Morocco can be an attractive destination for ex-pats looking for a real adventure. For almost all jobs, you will need to speak either Arabic, French or a bit of both!
Work Visas in Morocco
If you plan to settle and work in Morocco, you should apply for a work visa (work permit) at the Department of Labour in Rabat within 3 months of arriving. You should also apply for a residency card at the Bureau des Etrangers at the head police precinct.
The only requirement for a work permit is to have an employment contract in place.
Teaching English in Morocco
That said one option is English language teachers and good teachers are rarely in want of work in Morocco. Note that you may have better prospects and a happier time if you are also able to communicate in French.
Most people that do work in Argentina are English teachers. Most work 20-30 hours each week with an institute, though some people manage to do just fine with private lessons. To increase your odds of scoring a gig teaching English abroad, it's always a good idea to get a TEFL certificate.
Broke Backpacker readers also get a 35% discount on TEFL courses with MyTEFL – simply enter the code BACKPKR when checking out.
Volunteer in Morocco
Volunteering overseas is a great way to experience a culture whilst doing some good in the world. There are lots of different volunteer projects in Morocco which you can join ranging from teaching, to animal care, to agriculture to pretty much anything!
Morocco is still a developing country and there are lots of opportunities for travellers to provide some time and skills. English teaching and social work are areas where volunteers can make a huge difference to local communities. Other opportunities include gardening, hospitality work, and web development. Most nationalities won't need a visa to enter or volunteer in Morocco, but you'll need to apply for one if your stay exceeds 90 days.
Want to find some awesome volunteering opportunities in Morocco? Then signup for Worldpackers, a platform that connects local hosts with volunteer travellers. As a Broke Backpacker reader, you'll also get a special discount of $10. Just use the discount code BROKEBACKPACKER and your membership is discounted from $49 a year to only $39.
Programs run through reputable work exchange programs, like Worldpackers, are generally very well-managed and highly reputable. However, whenever you are volunteering do stay vigilant, especially when working with animals or children.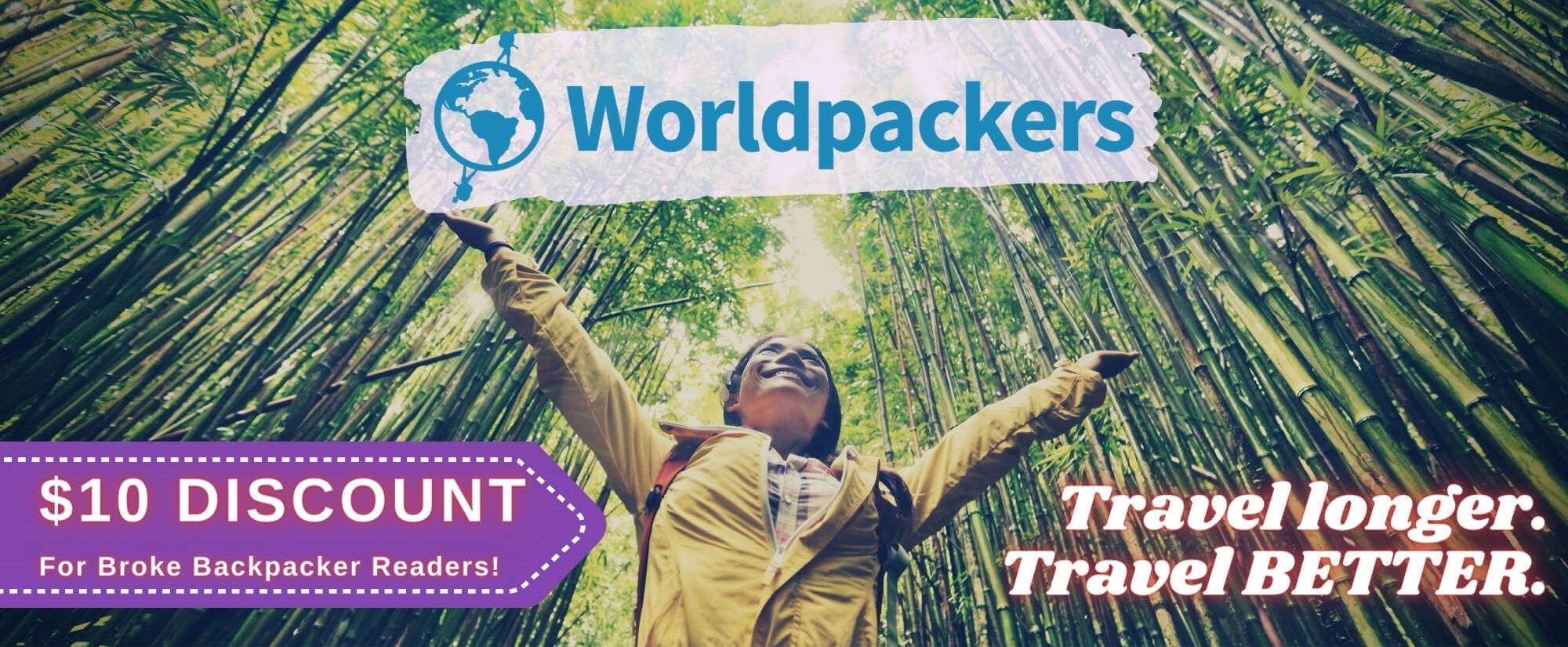 Worldpackers: connecting travellers with meaningful travel experiences.
I've never travelled somewhere where I have met both the friendliest people and the worst. I'll never forget the one time we were climbing in the Todgha Gorge and these women just came over with a fully prepared meal for us. This is quite common in Morocco. They will offer you free food, a place to stay, and the shirt off their back.
Community and family are the cornerstones of Moroccan culture.
Morocco is 99% Muslim. You will hear the Call to Prayer every morning, bright and early!
It's the touristy cities that give Morocco the bad rap, especially Marrakesh. The salesmen and touts are incredibly pushy and can come off rude and aggressive.
That being said, one true stereotype is how male-dominated Moroccan society is. This is quickly changing, especially in large cities. Still, you will mostly see men out: manning the shops, hotels, eating at restaurants, etc. Women tend to stay inside their homes.
While travelling in Morocco, keep in mind that the original inhabitants were Berber – the nomadic tribes and shepherds who move around the desert and mountains. Now, the line between Arab and Berber is often blurred.
When the French colonized Morocco, Berbers were often discriminated against. The culture is once again accepted and education among Berbers is encouraged (whereas it used to be banned). French is no longer an "official" language, though it is widely spoken. In the smaller towns, my French was handier than my English.
Useful Travel Phrases for Morocco
Moroccans speak "Moroccan" Arabic or Darija (countries in the Middle East will say it's not really Arabic). The main Berber language is known as Amazigh. Most people speak English in the cities, as well as other languages. However, once you get to smaller towns, you'll find many people barely speak English, even guesthouse owners.
French will get also get you by anywhere in Morocco, though it is no longer an official language. (My college classes finally came in handy here!)
I have listed a few phrases in Darija:
What To Eat in Morocco
The food in Morocco is actually quite good, though it gets old after a few weeks. A girl can only eat Tagine and couscous so many times. That being said, I don't think I could ever get sick of the mint tea.
One thing I didn't expect in Morocco was good-quality produce. Most Moroccan ingredients consist of products grown in Morocco, without GMOs or chemical fertilisers.
You can get figs, pomegranates, grapes, cherries (the best I've ever had), nuts, dates, peaches, tomatoes, oranges, mandarins, onions, etc. depending on the season. The list goes on. You can also try and buy usually expensive spices, like saffron here.
Must-try dishes in Morocco
Tingle your senses with Moroccan, hearty, love food.
Other Moroccan Food to Try
For Moroccan cooking classes, check out this site for awesome deals.
A Brief History of Morocco
Morocco's earliest inhabitants were nomadic peoples who lived in the desert. Around the 4th century Romans arrived and named the indigenous people "Berbers" meaning barbarians. Due to Berber rebellions inland and attacks along the coast, the Roman Empire was pushed out.
By the 7th century, Islam arrived in Morocco. While there wasn't one successful armed force to convert Berbers over to Islam, many Berbers gradually began to convert on their own over time.
In the 1800s France began to colonise Morocco and the sultanate of Morocco slowly lost power. By the 1900s France took control of Morocco's banks and police force. Nationalists resisted the French colonisation, and Morocco finally negotiated independence from France and Spain between 1956 and 1958.
Soon after King Hassan II became the leader of the independent nation. An economic crisis drove Morocco into debt, and Hassan II didn't help. There were attempts to assassinate the king. He was never a popular leader and was even investigated for human-rights abuses.
Morocco's Arab Spring
In 2011 Morocco underwent protests across the nation and the rest of North Africa. Protesters demanded political accountability, and Mohammed VI responded with constitutional reforms that gave more power to parliament and make Berber an official language. While there is still work to be done, these reforms helped assure stability in Morocco.
There are some awesome experiences to be had when you're backpacking Morocco, so let's get into it so you can get planning your Moroccan adventure.
Trekking in Morocco
There is surprisingly quite a bit of trekking in Morocco, though be prepared for sunburns and hot weather! The High Atlas is the most popular, especially around the Todgha Gorge.
For a bit of unexplored terrain head to the Anti Atlas range. The most famous area here is around Jebel Aklim, which will offer the opportunity to visit ancient kasbahs (fortresses) and Berber shepherds.
You can also summit North Africa's tallest mountain, Mount Toubkal at about 4,100 meters. This hike takes two nights. You start your ascent from the town of Imlil, 90 minutes outside of Marrakesh.
Surfing in Morocco
You can surf all along Morocco's Atlantic coast, but the most popular place to surf is Taghazout. Other towns in that area, like Tamraght and Timri, offer great surf as well. You can even surf in the cities on the coast: Rabat, Casablanca, and Adagir included.
While more remote, there is surf in Sidi Kaouki and Mirleft.
This is the Atlantic though, so don't expect any nice tropical beaches and warm board short weathered water!
Joining an Organized Tour in Morocco
For most countries, Morocco included, solo travel is the name of the game. That said if you are short on time, and energy, or just want to be part of an awesome group of travellers you can opt to join an organised tour. Joining a tour is a great way to see the majority of the country quickly and without the effort that goes into planning a backpacking trip. However—not all tour operators are created equal—that is for sure. It's also a safe way to explore Moroccan cities without getting lost or scammed!
G Adventures is a solid down-to-earth tour company catering to backpackers just like you, and their prices and itineraries reflect the interests of the backpacker crowd. You can score some pretty sweet deals on epic trips in Morocco for a fraction of the price of what other tour operators charge.
Check out some of their awesome itineraries for Morocco here…
In truth, there were many aspects I absolutely loved about visiting Morocco, as well as times I wanted to pull my hair out. But hopefully, these Morocco travel tips will help you make the most of your time here whether you're exploring the High Atlas Mountains or hanging in the fascinating Moroccan cities.
You will meet some of the kindest people in Morocco – they will take you in and feed you, no questions asked. You will also come across some of the rudest, pushiest sales touts and scammers in the world. They will scream at you for not buying an overpriced blanket and make a scene for not accepting their tea or blindly following them through the narrow streets of the medina!
All of that being said, I've never been to another country like it. Nowhere else have I encountered such interesting souks as in Morocco's medinas, desolate deserts like the Sahara, and nomadic cultures like the Berbers.
There are so many experiences unique to Morocco, and plenty of adventurous sports to participate in – sandboarding and surfing, for example.
---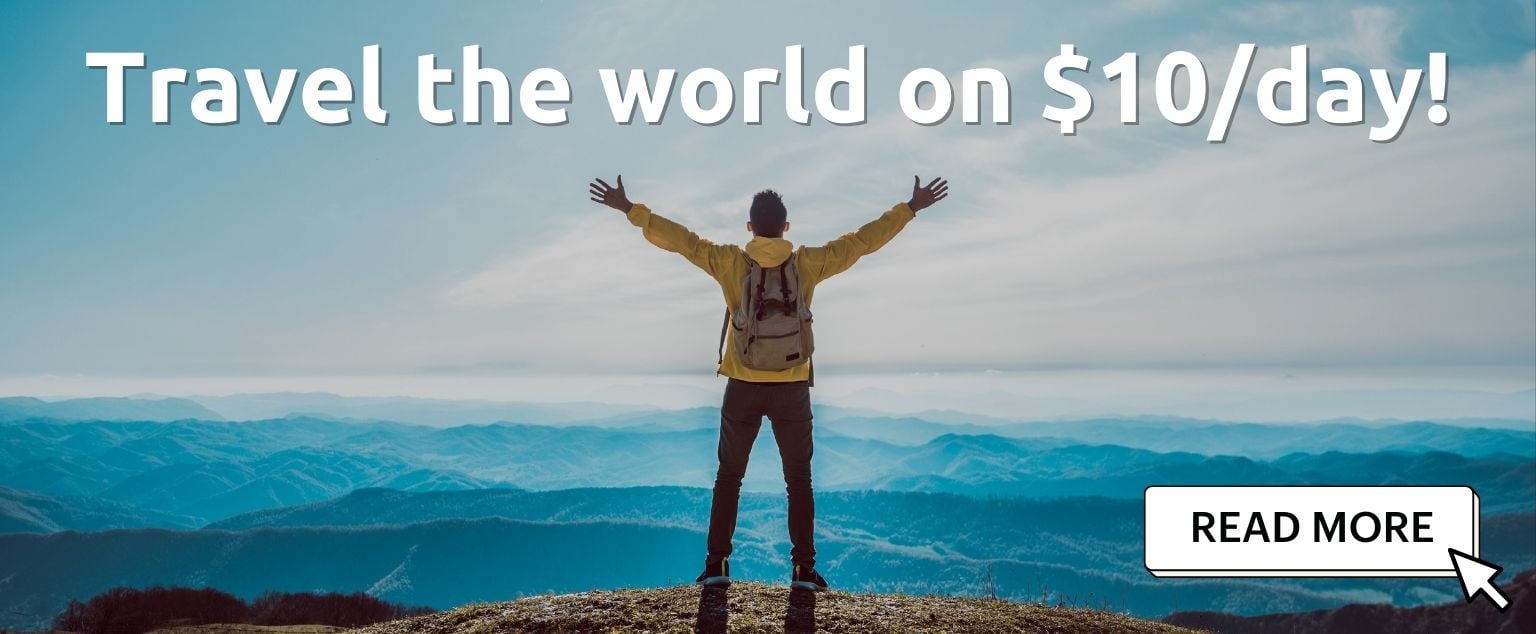 And for transparency's sake, please know that some of the links in our content are affiliate links. That means that if you book your accommodation, buy your gear, or sort your insurance through our link, we earn a small commission (at no extra cost to you). That said, we only link to the gear we trust and never recommend services we don't believe are up to scratch. Again, thank you!