Morocco is known for being a sunny destination with incredible beaches, mountain ranges, and ancient cities.
Located in western North Africa, Morocco is the ideal location if you want to visit somewhere exotic and really get away from the norms of everyday life. And you may not know it, but the beautiful nature spots and deep spirituality of this country have led to an explosion of yoga retreats.
Yoga retreats are a great way to get out of the stresses of everyday life and focus on your health and wellbeing whilst being on vacation. They are the perfect blend of exploration and relaxation, which is what Morocco is all about.
There are so many yoga retreats in Morocco that choosing between them is not easy. You can find everything from basic retreats to the most luxurious retreats you've ever heard of. If you're not sure what you're looking for or how to choose, then allow this guide to help you.
Why Should You Consider a Yoga Retreat in Morocco?
Are you feeling tired? Disconnected from your own spirituality and your essential self? Experiencing fatigue and demotivation? Then you're just like numerous people around the world who need a break from the modern world.
Modern life is fast-paced and often completely devoid of spirituality. In this environment, taking the time to disconnect and care for yourself isn't always easy. Which is why a yoga retreat is a great idea.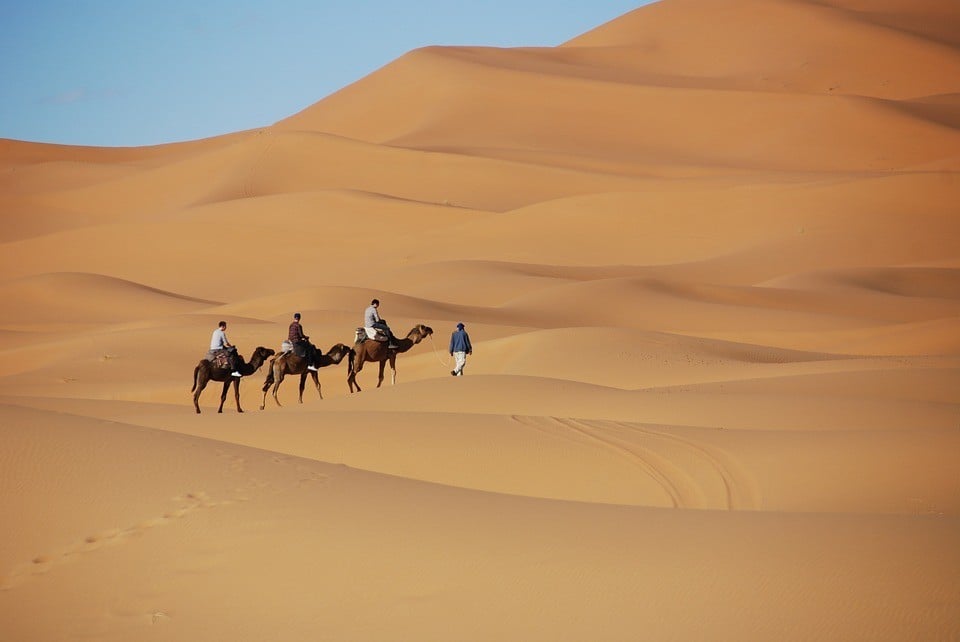 It's a place where you can escape all this and practice a healthy meditative movement that reduces stress, improves mood, and as a bonus, improves your strength and fitness, too.
Everyone needs time away from their home environment, and that's exactly what Morocco's yoga retreats offer. They offer a time that's entirely devoted to you, where you can work on your healing and growth.
They teach you important skills and practices that you can take home and incorporate into your daily life. What better souvenir than that?
What Can You Expect from a Yoga Retreat in Morocco?
Morocco has a lot of yoga retreats, so there's a lot of variability in terms of the accommodation, the food, and the practices on offer. However, naturally, some things remain the same.
Most retreats offer at least one yoga session every day, usually more. However, if you prefer to be more active, you can easily find retreats that offer more fitness activities such as hiking.
The type of yoga varies across different retreats but most of them offer classes that can be tailored for beginner, intermediate, and advanced levels. You can also find retreats that are designed for beginners and usually offer Hatha yoga, as well as retreats for more advanced practitioners.
While you're on retreat, you can also expect to do some meditation or breathwork along with your yoga practice. And apart from these practices, retreats offer a wide range of wellness sessions from sound healing to Qigong and even astrology.
In terms of the more practical concerns, all of the retreats offer accommodation for the length of the retreat as well as meals. However, some of the retreats offer fewer meals because they expect that you'll be eating in nearby cities, so be aware of this when you make your booking.

Unlock Our GREATEST Travel Secrets!
Sign up for our newsletter and get the best travel tips delivered right to your inbox.
How to Choose the Right Yoga Retreat in Morocco for You
Spending time at a retreat isn't the same as going to a resort or other vacation in Morocco. It isn't enough for you to make a booking based on which retreats are offering good deals or are close to where you intend to be. You need to put more thought into this decision than that.
A retreat is your time to heal, contemplate your life, and make plans for moving forward. And to do that effectively, you need to choose a retreat that will help you achieve your goals and overcome the barriers that are in the way of your journey.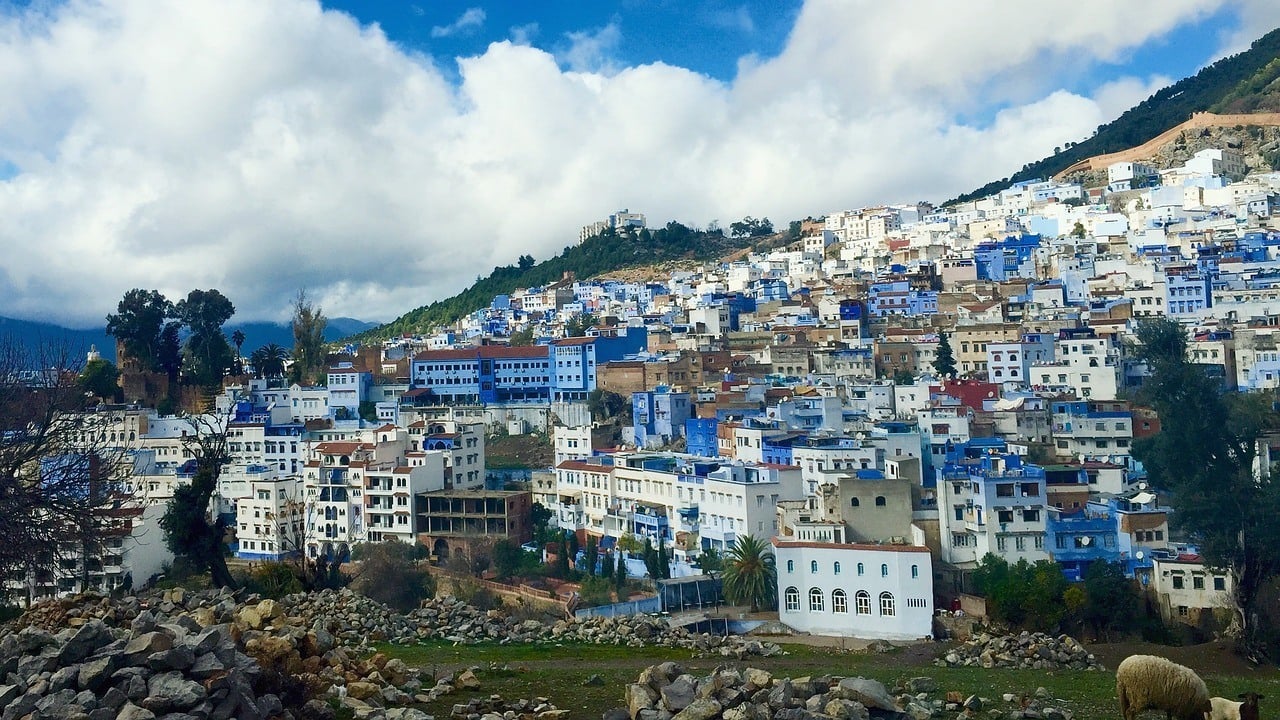 So I recommend you take some time to think about your goals and what you want to achieve on the retreat. Think about the aspects of your life that have been lacking and the issues you've been experiencing.
This will help you establish your retreat goals and then you can look for a retreat that will help you achieve those goals.
Once you've gone through this process, it's time to look at the more practical considerations.
Location
Morocco is a fascinating, very exotic country for travelers who have never been to this part of the world before. It's a place of deserts, mountains, beaches, and awe-inspiring landscapes, and there are yoga retreats that put you next to the best sites in the country.
This country also has great weather, with mild winters and lots of sun, so you can go on a retreat and enjoy the outdoors at nearly any time of the year. If you're looking for a yoga retreat that's about more than yoga, then Morocco is for you.
You'll find retreats in lots of different parts of this country, but there are a few areas that draw in the most visitors. If you've always dreamed of seeing the romantic side of Morocco, then you should look for a retreat near the port city of Casablanca, where the culture and history are strong.
For history and culture, look to Marrakesh and for a more beach-based location, try near Tamraght, Essaouira, or Taghazout.
Most retreats are outside the main neighborhoods of Morocco, in rural and scenic areas. This is to keep you away from the busy lifestyle and allow Mother Nature to work her magic on you.
Practices
Morocco has retreats that offer a wide range of yoga practices, much wider than other locations. Some retreats offer more typical yoga classes based on Hatha or Vinyasa yoga, but you can also find retreats with more exotic offerings such as Acro or Sivananda Yoga. This gives you a lot of choices.
If you're a beginner and need to learn the basics, then look for Hatha yoga. Restorative yoga is also a good choice if you're a beginner who needs inner healing.
For more advanced practitioners, the sky is your limit! You can try almost any kind of yoga that you're interested in or stick to an old favorite to gain new insights and a deeper understanding.
Most retreats also offer other alternative practices that will complement the work you're doing in your yoga classes. You can choose these based on your needs or interests.
You can find a retreat that offers breathwork, sound healing, or meditation classes. And if you need to detox your body and mind, then look for a retreat that offers "Moroccan Hammam" which is an ancient bathing ritual once used by royalty to promote detoxification and health.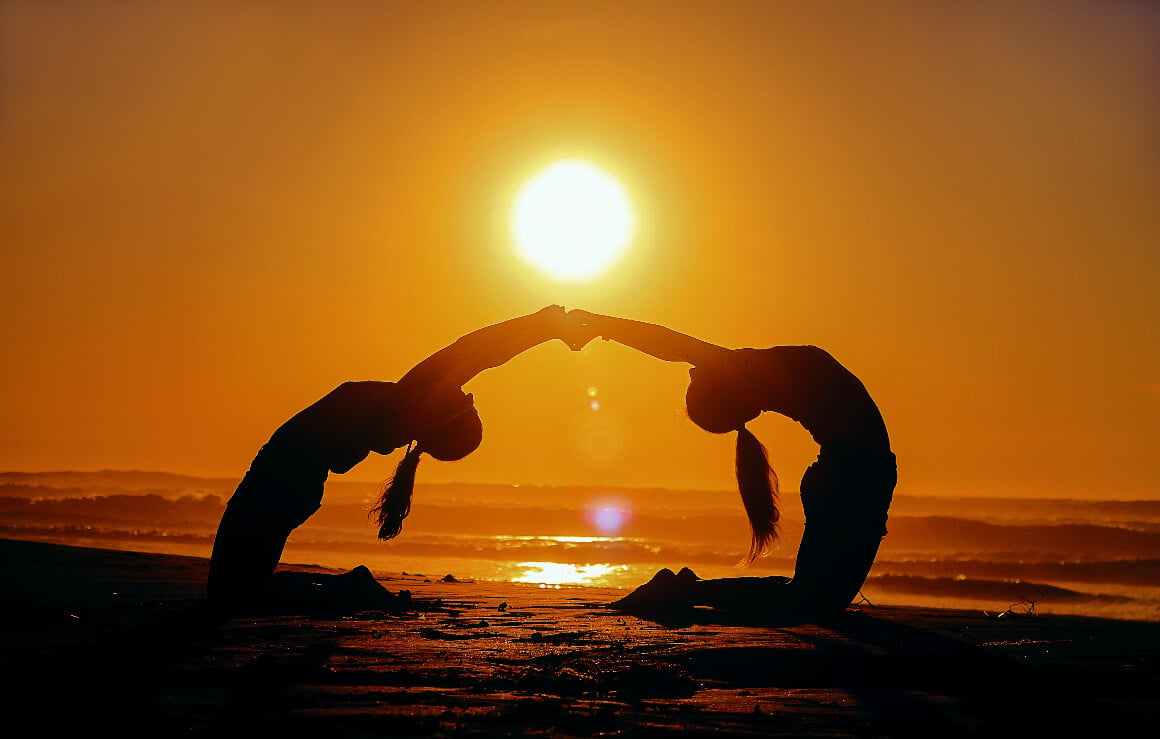 Price
Spending time in Morocco's yoga retreats can get expensive, though there are some more affordable options. The primary driver of the price is the accommodation. Retreats that offer basic accommodation are fairly inexpensive, but retreats with beautiful rooms and facilities can naturally be more expensive.
The other factor that drives the price is the size of the groups. The most expensive retreats offer a personal, private experience, where you'll do yoga classes alone or with very limited participants and enjoy the complete attention and guidance of the instructors.
So, if you need more guidance and attention to improve your yoga practice, then this is a good choice. If you'd prefer a little more distance and privacy, then choose an option that has larger classes.
Perks
One of the best perks you should look for when choosing a yoga retreat in Morocco has to be outdoor activities. Most retreats acknowledge the mystery and wonder that is Morocco and offer you the chance to enjoy some of this country's most popular activities.
These range from surfing to market trips and even voyages out into the desert, so if you want to explore Morocco while you're on retreat, then make sure you choose an option that offers included activities that you're interested in.
You can also find a few more unusual practices at Morocco's retreats, such as belly dancing classes. If you've ever wanted to learn these uniquely Moroccan practices, then this is your chance to learn!
Duration
Morocco's yoga retreats tend to be more uniform in their duration. There are longer options, up to 30 days, but they tend to be for yoga teacher training.
Obviously, you can still attend these retreats even if you don't intend to teach yoga, but just keep in mind that the classes and training will be very intensive and in-depth, with less time for concentrating on yourself and your own healing and growth.
On the other end of the scale, you can find very short retreats, which are ideal if you're on a tight schedule or budget. These retreats will give you just enough time to relax, eat well, and get a good start on your wellness journey, so don't dismiss them if you have limited time.
The Top 10 Yoga Retreats in Morocco
Now you know what to expect and how to choose the right retreat for you, it's time to take a look at the very best in the country…
Best Overall Yoga Retreat in Morocco – 8 Day Surf and Yoga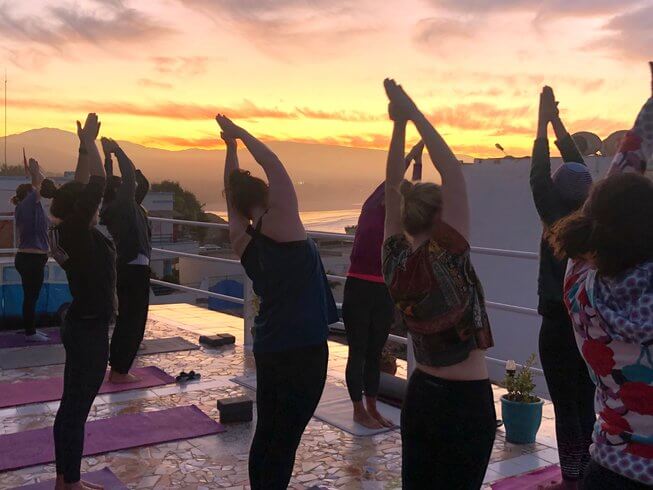 This yoga retreat in Morocco offers a little of everything. It's located in Taghazout, a fishing village on the Atlantic Coast that's become famous as a surfing destination, so the beaches are amazing. It's also very reasonably priced, so would suit almost any kind of traveler.
During your 8-day stay, you'll enjoy daily yoga classes as well as surf lessons, including equipment hire, so you can learn the skills of riding the waves and further work your body.
The people at the retreat are friendly and welcoming, the food is delicious, and you'll be able to go on trips during the retreat to explore some of Marrakesh's best sites.
Best Yoga Retreat in Morocco in the Mountains – 8 Day Desert Trekking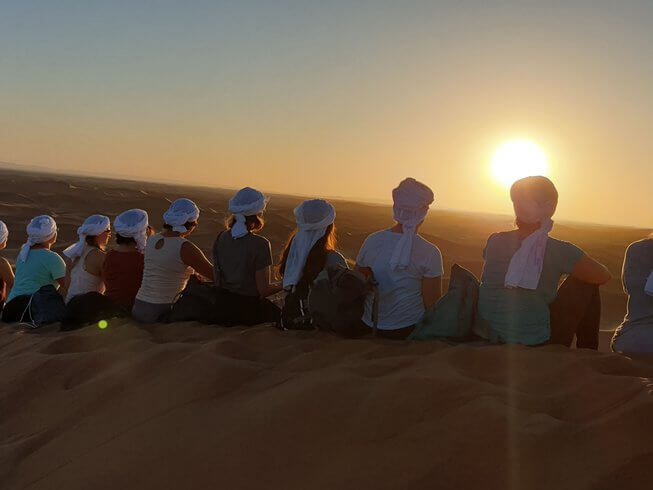 $$
Taroudant, Sous Valley, Souss-Massa, Morroco
If you want to see the real Morocco, then you need to experience the desert during this yoga retreat. It starts in Taroudant, with its authentic old town and orange, citrus, and banana plantations away from the rush of tourism.
The adventure continues through the desert and mountains to other cities like Talioune, Tazenakht, Agdz, and Zagora on a loop back to Taroudant. Along the way, you will experience the grandeur and deep mysticism of some of Morocco's most spiritual landscapes.
Your outer explorations will be matched only by your inner work. Along the way, the instructors will work with you on daily yoga classes, meditation sessions, and breathing exercises. You'll also experience nature rituals, walking meditations, Qigong, desert meditations, and sun meditations along the way.
Month to month payments, no lock-in contracts, and no itineraries required: that's the exact kind of insurance digital nomads and long-term traveller types need. Cover yo' pretty little self while you live the DREAM!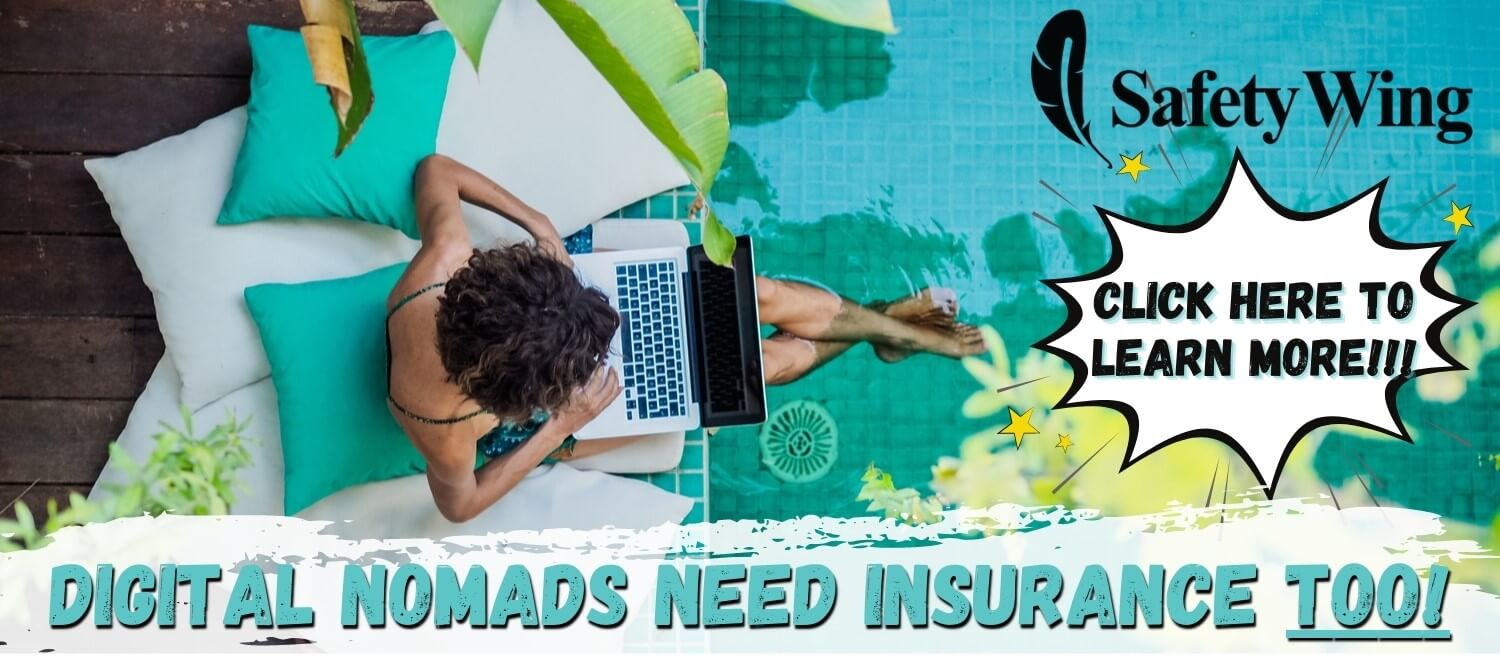 SafetyWing is cheap, easy, and admin-free: just sign up lickety-split so you can get back to work! Click the button below to learn more about SafetyWing's setup or read our insider review for the full tasty scoop.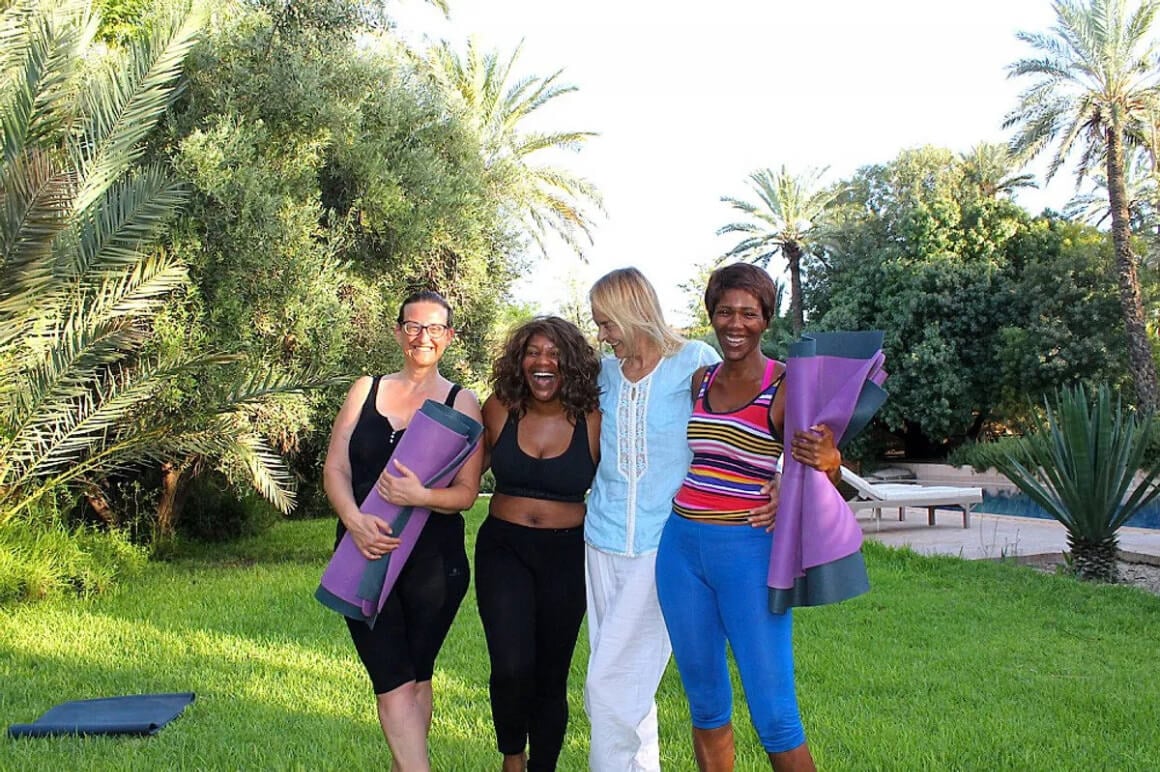 If you're on a tight budget but still want to visit a yoga retreat then this is a good option. It's located in Marrakech, a city known for its palaces and luxurious gardens and cuisine as well as for its historical buildings.
In this exotic environment, you'll stay in an award-winning boutique hotel close to Marrakech's palm grove region and surrounded by a 9-acre organic garden. In this beautiful natural setting, you'll get the chance to relax and slow down with twice-daily yoga and meditation, and breathing exercises.
After that, you're free to explore all the attractions on your Marrakesh itinerary!
You'll also get the chance to learn about the deeper meaning of yoga with explorations into the 8 limbs of yoga and into how to avoid injuries and damage when doing yoga.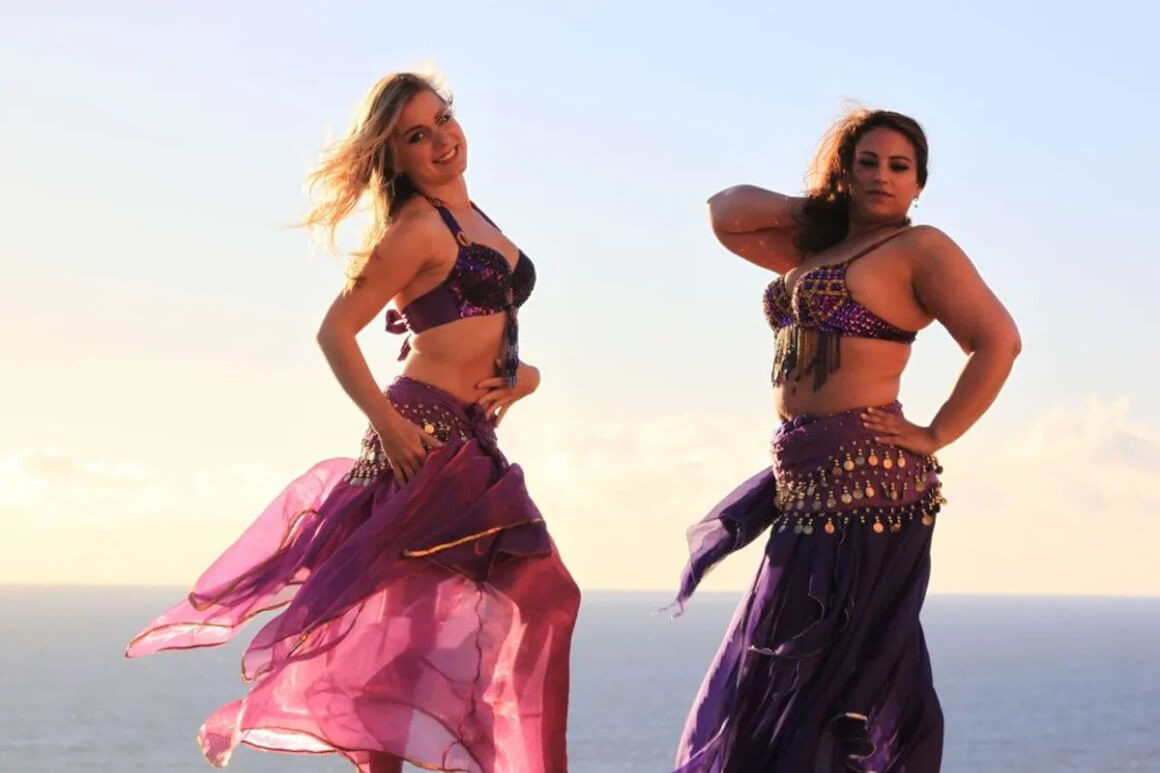 $
Tamraght, Souss-Massa, Morocco
Being around other women can give you the chance to be completely yourself, revel in your sisterhood, and make new friends, and the instructors at this retreat understand that which is why this retreat is for women only. It's also your chance to learn how to belly dance from experts!
The retreat is for all levels, so it doesn't matter whether you're an experienced dancer or a total newbie. As long as you're willing to learn, you'll be welcome and have a great time! The trainer is a famous belly dancer and the retreat's yoga classes will help to unwind any tension or anxieties that you have about your dance performance.
At this retreat, you'll strengthen your body and your core, find your rhythm, and make new friends while doing outdoor activities when you're not dancing or doing yoga. It really is the perfect combination for women looking for an active holiday!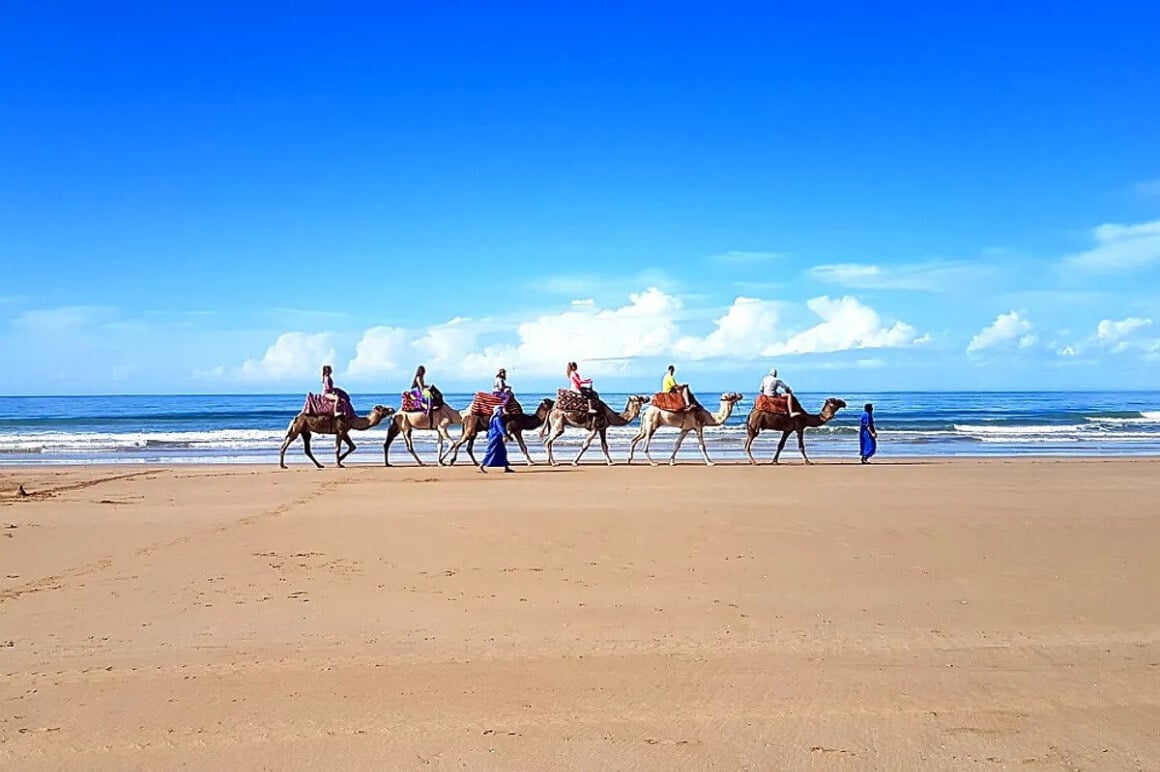 $
Tamraght, Souss-Massa, Morocco
This retreat is focused on healing and detoxification and you'll get the chance to try out a "Moroccan Hammam" during your stay.
This is an ancient bathing ritual that helps you to physically detox and includes full body exfoliation and the use of natural products to cleanse the body and soothe the senses. It also gives you smooth, beautiful skin too!
The retreat is located in Tamraght, a small fishing village overlooking the Atlantic Ocean and not far from the better-known village of Taghazout. In this quiet, local environment, you'll enjoy massages with aromatherapy blends, morning yoga, and regular meditations.
You'll also get the chance to experience a Saraswati Healing session, which will help to heal your heart and strengthen your soul.
Forget boring accommodation… book yourself an EPIC STAY!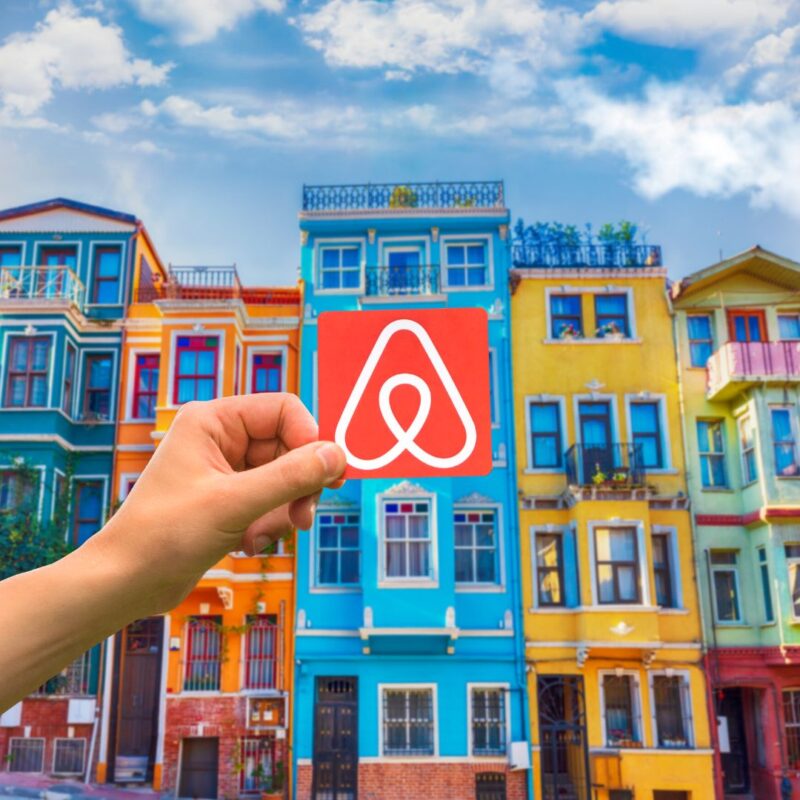 Why stay in a naff hotel when you can stay in a cosy, stylish local house instead? And for half the money too!
Stay somewhere EPIC and save your hard-earned dollars — from houses to barns to castles and caves, there is an Airbnb for every occasion!
Book an EPIC Stay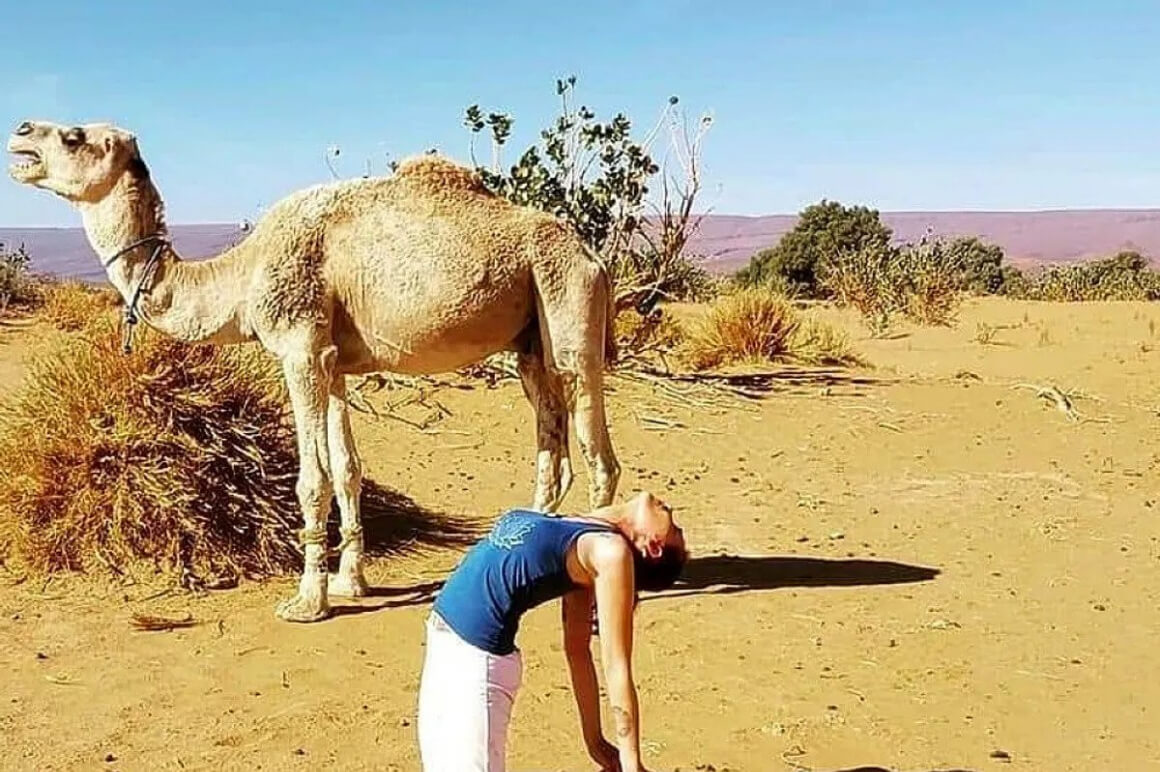 There's a strange power to the desert and you'll be able to explore this power for yourself when you go to this retreat. It's based on the culturally and historically dense city of Marrakesh and is a mix of a desert tour, yoga camp, and art camp.
During your time there, you'll do daily yoga sessions and get Ayurveda Massages as you take a private 4-by-4 tour through the desert and to amazing Marrakesh attractions like the UNESCO World Heritage Site of Ait Ben Haddou.
You'll visit traditional villages, marvel at the legendary Draa Valley, and ride a camel to the sacred oasis of Laalag. Along the way, you'll build a deeper understanding of Moroccan culture and of your own inner and outer self!
$
Taghazout, Souss-Massa, Morocco
Have you ever heard of acro yoga? This is a more strenuous form of yoga that combines acrobatics and yoga practices, which means you'll do lots of lifts and moves that look like they should be part of a cheerleading or circus act!
If you're looking for a challenge and to inject more fun into your yoga sessions, then you should definitely try acro yoga at this retreat!
You'll do daily yoga workshops and daily acro yoga classes at this retreat, have lots of free time to go surfing or exploring, and eat nutritious, organic food handpicked from the local region.
You'll also get the chance to stay at the boutique Villa Dar Shajara, which is located in a UNESCO biosphere reserve that overlooks the Atlantic Ocean for a unique and stunningly beautiful natural environment.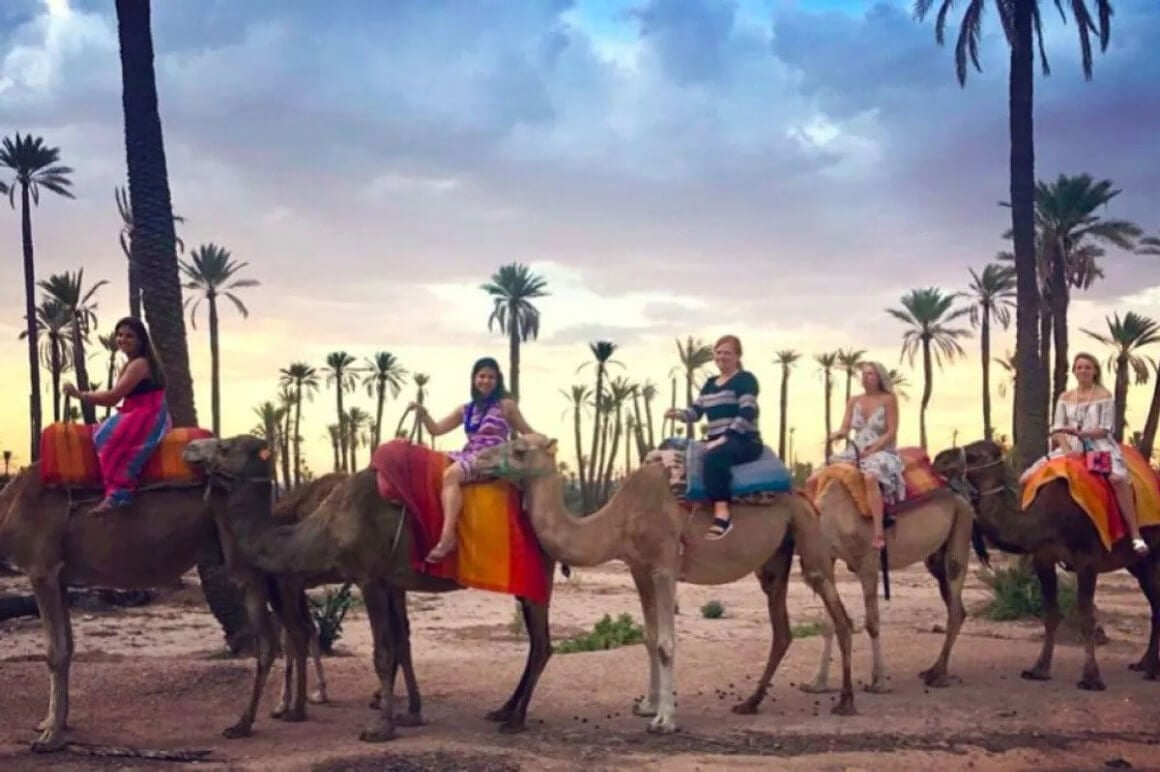 If you're traveling on your own and want to make friends, explore, and be creative, then you'll love this yoga retreat in Morocco. It's located in Marrakesh and offers daily yoga and meditation classes to help you relax and find your calm center.
The instructors will also help guide you in creating artistic projects that will help you find the imaginative, creative side of your soul!
You don't need to be an artist or a yogi to enjoy this retreat as everything is voluntary and you'll have plenty of chances to make friends during the retreat's day trips, tea time, and souk tours. You can also just relax and enjoy the retreat's spa days for true inner and outer peace and beauty.
Is This the Best Daypack EVER???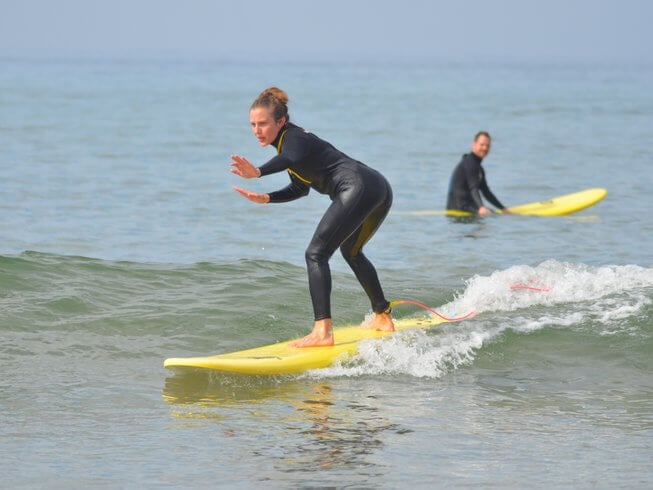 $$$
Tamraght Ouzdar, Morocco
If you want to spend more time healing and resetting in preparation for returning to regular life, then spend 15 days at this retreat in Tamraght. A beautiful and more local area than other parts of Morocco, Tamraght is on the coast and offers amazing surfing.
You'll get the chance to try out your balance on the waves while you're at this yoga retreat in Morocco with 2-hour daily surf lessons.
You'll also do a daily Hatha yoga class that's suitable for all levels of yoga knowledge. The retreat's accommodation, The Surf Hotel Morocco, is spacious and modern with lots of amenities and all of your meals during your stay are covered.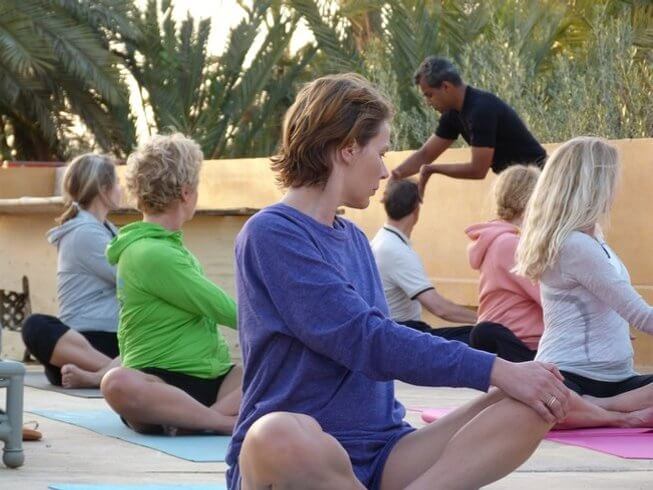 Do you want to do yoga and work on yourself in opulent splendor? Nobody does luxury better than Morocco and this retreat does it really well.
The retreat is located in Marrakesh, a former imperial city and home to numerous palaces, gardens, and a walled medieval interior that dates back to the Berber Empire. If you're looking for history and culture, then this city will set your mind on fire.
The sanctuary combines Asiatic, Arabic, and African tastes and sensibilities to create surroundings that are warm and welcoming while still being indulgent and beautiful.
In this environment, you'll stretch your body in solo yoga classes, eat hearty meals, and relax in the facility's pool, meditation garden, or tennis courts. And when you need some time alone, you can retreat to your private sanctuary and relax or contemplate your journey once you leave.
Don't forget insurance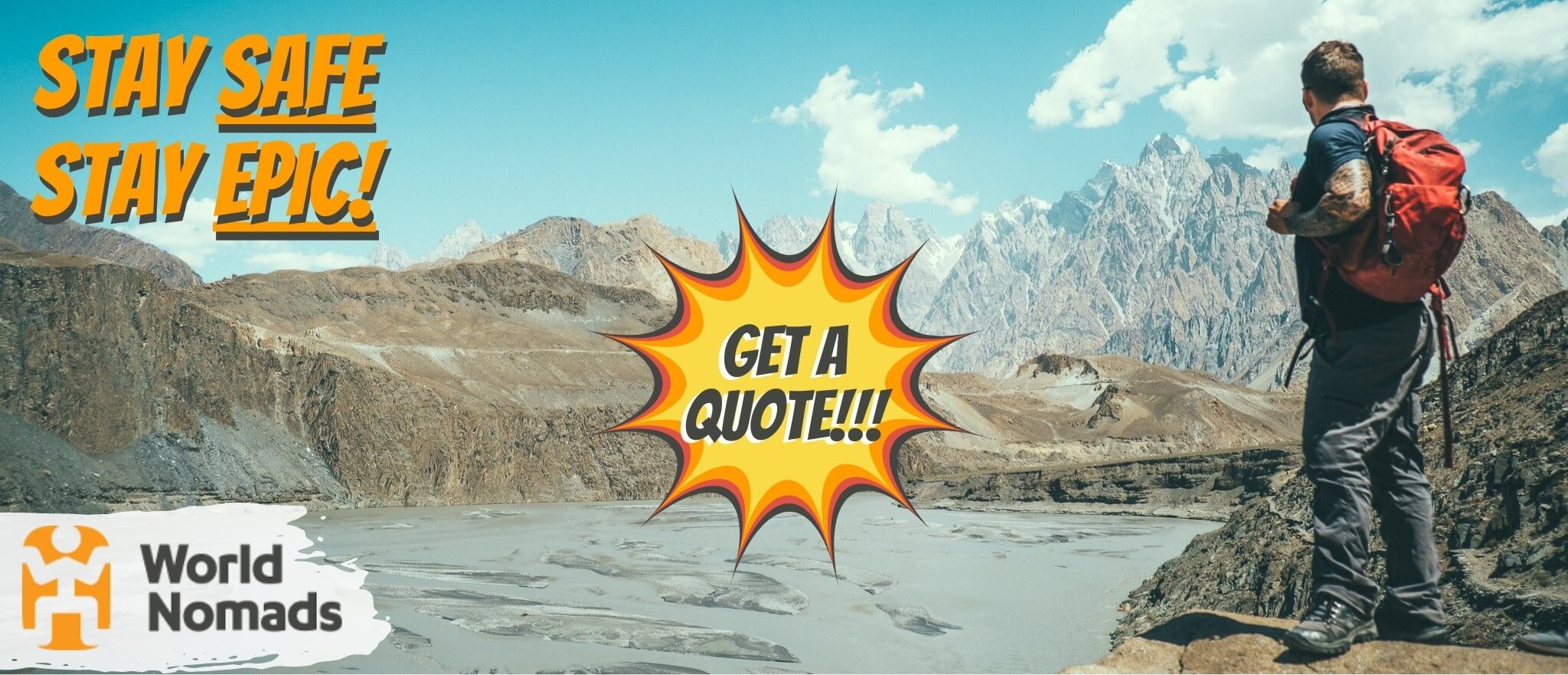 World Nomads' mission is to support and encourage travellers to explore their boundaries. They offer simple & flexible travel insurance, and safety advice to help you travel confidently.
They've been doing it since 2002 – protecting, connecting, and inspiring independent travellers just like you.
Get a quote below or read our in-depth review!
World Nomads provides travel insurance for travelers in over 100 countries. As an affiliate, we receive a fee when you get a quote from World Nomads using this link. We do not represent World Nomads. This is information only and not a recommendation to buy travel insurance.
Final Thoughts on Yoga Retreats in Morocco
Morocco is a dream destination for anyone who visits here. Its stunning natural landscape is both inspiring and nurturing, and for those in need of an escape from day-to-day life, it's the ideal place to escape to.
If you're looking to immerse yourself in the culture, history, and nature areas whilst working on your yoga practice, then a yoga retreat is ideal for you.
Whichever retreat you decide to go for, I hope you find what you're looking for and get back on the right path.
---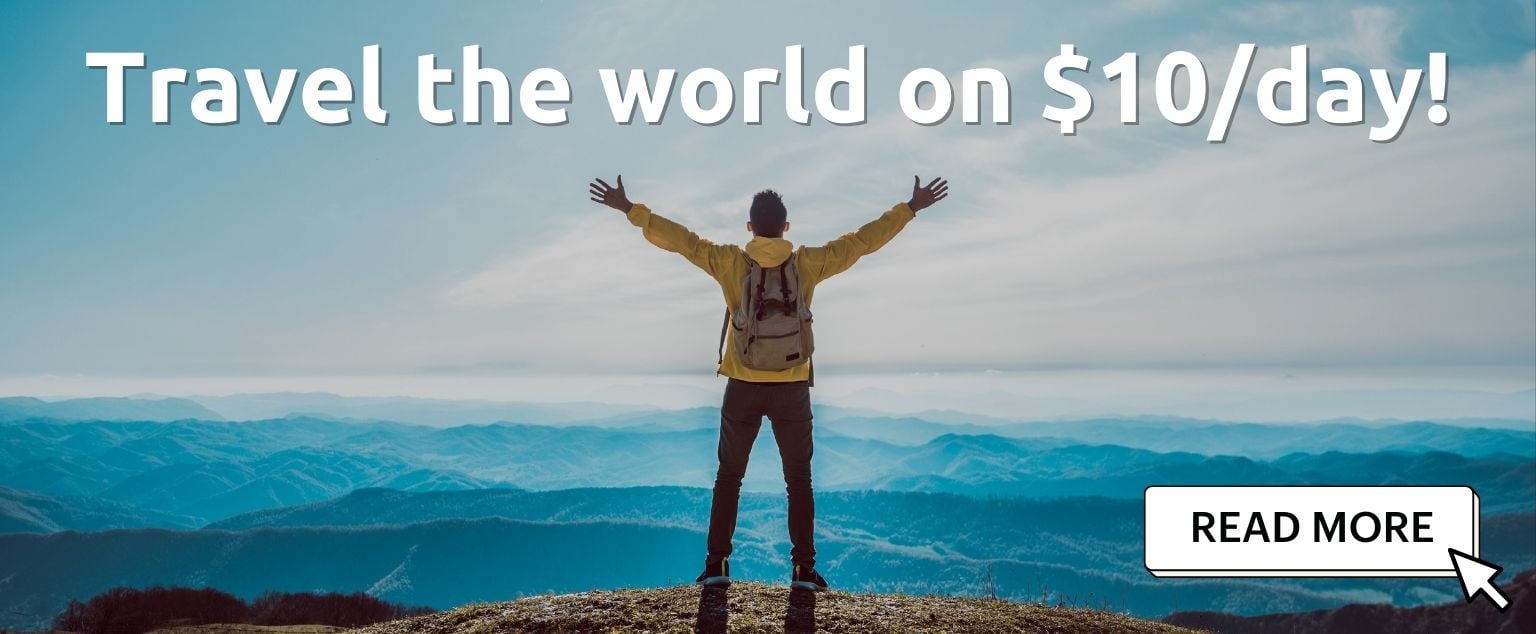 And for transparency's sake, please know that some of the links in our content are affiliate links. That means that if you book your accommodation, buy your gear, or sort your insurance through our link, we earn a small commission (at no extra cost to you). That said, we only link to the gear we trust and never recommend services we don't believe are up to scratch. Again, thank you!