The Eastern European nation of Ukraine reclines on the shores of the Black Sea and knocks at the front doorstep of Russia. Sharing borders with Poland, Belarus and Moldova, the Ukraine is intriguing, well off the beaten track, and represents the "other side" of Europe better than anywhere else. Of course, the biggest border is with the most enigmatic nation of all, Russia.
And Russia does indeed cast a long shadow over Ukraine. For much of the last 300 years, the 2 nations were joined in various Tsarist or Communist Unions and may yet be rejoined again by force. Since the early 1990's though, Ukraine has fiercely asserted its independence and began forging closer ties with the EU and the West.
In Ukraine, you will find Grecian antiquity sites, Hapsburg-esque splendour, and Soviet monuments. The countryside is green and abundant, the cuisine hearty and the cities have a booming counter-culture and party scene.
In this backpacking Ukraine guide, we will tell you all you need to know to make the best from your visit to Ukraine.
Why Go Backpacking in Ukraine?
There are many reasons to go backpacking in Ukraine and it is an integral stop on any Eastern Europe backpacking trip. The nation mixes dynastic splendour, communist chic with modern western vibes feeling both strange yet accessible. If you are exploring the Russian front, the Caucus' or the Black Sea, then you will find Ukraine to be a highlight of your trip.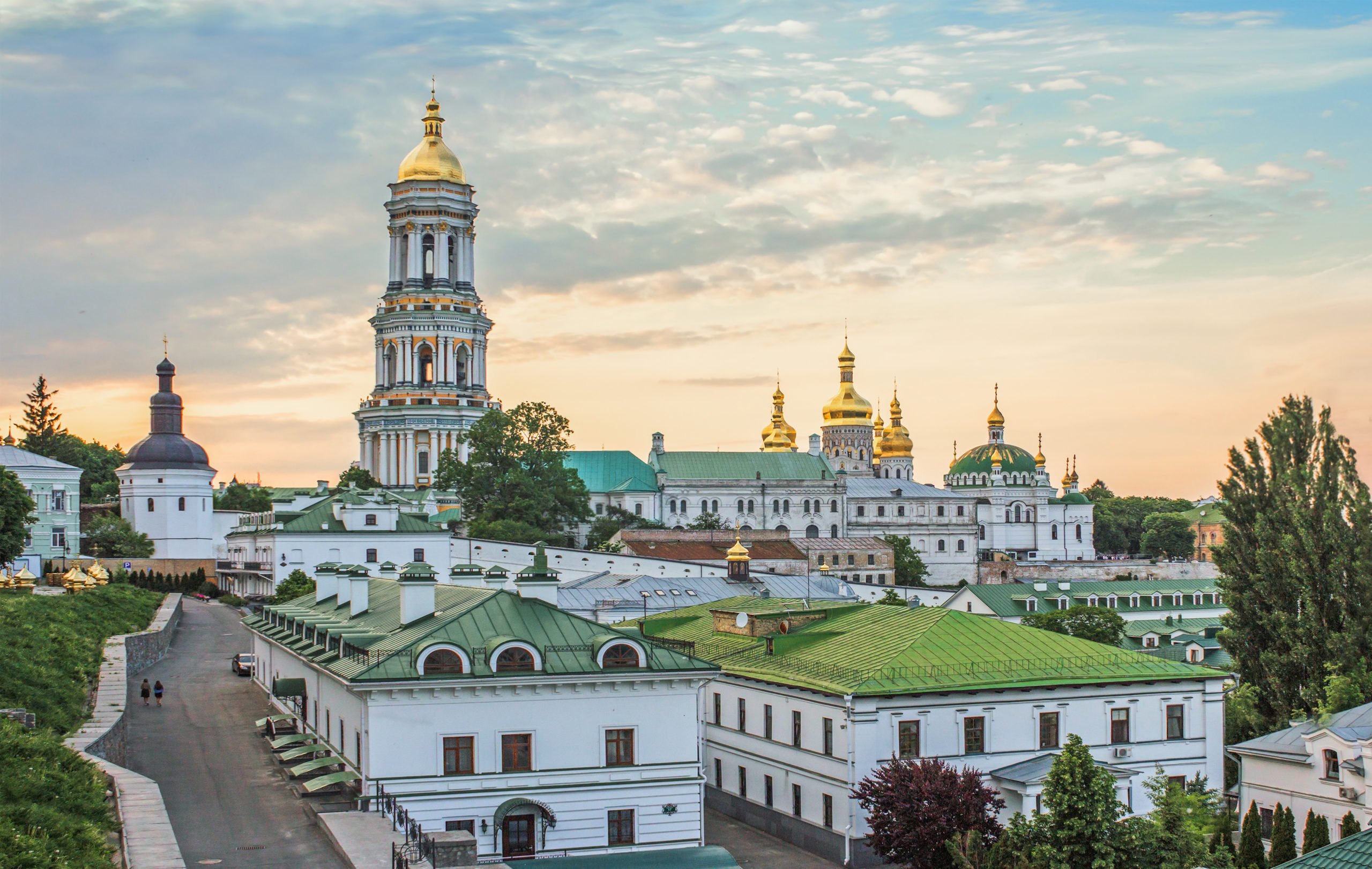 Another perfectly valid reason to visit is to get a little taste of Russia without having to deal with the intimidating visa formalities and without having to contend with the other challenges of actually visiting Russia.
A number of visitors come to Ukraine purely to visit Chernobyl and spend just a few days in the country. If this is your plan, then base yourself in Kiev and take the tour from there.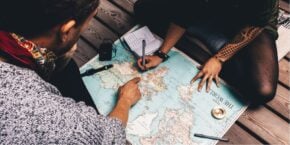 Heading Off-Grid? • Download This Guide as a PDF!
Sign up to The Broke Backpacker's EXCLUSIVE VIP AREA below and download our top backpacking guides as PDFs – go offline with peace of mind!
Best Travel Itineraries for Backpacking Ukraine
Not quite sure how you should spend your time in Ukraine? Check out the following itinerary so you won't miss the best spots and hidden gems of the country.
Ukrainian Highlights – 2 Weeks
This exhilarating romp across Ukraine's highlights takes you from the underrated national capital to the serenity of Uman's Sofiyivka Park stopping of at the central European delight of Lviv.
The quintessential Ukrainian experience starts in Kyiv, the cradle of Slavic civilization. Three days are enough to take in the gold-domed Orthodox churches, monumental Soviet architecture and sample the tubthumping nightlife.
An easily organized guided tour can take you to Chornobyl to see the sarcophagus now in place over the reactor and the ghost town of Pripyat.
Back in Kyiv, catch an overnight sleeper train to the former Habsburg city of Lviv. With its Italianate buildings and Austrian-style cafes, it's a cosy contrast to the Soviet capital and feels more akin to Western/Central Europe.
After Lyiv, head to Kolomyya which serves as a good base from which to explore the Carpathian Mountains. You can climb Mt Hoverla, the country's highest point if you wish. A short journey from here leads to the medieval town Kamyanets-Podilsky.
Next head to the lovely and sexy black sea town of Odessa, famous for the Potemkin Steps and weekend clubbing at Arkadia Beach. On your way back to Kyiv, stop off in Uman to see the exquisite Sofiyivka Park.
Places to Visit in Ukraine
Ukraine holds some of the best hidden gems in Europe. Filled with culture and history, you'll have plenty of awesome places to visit – like the ones below…
Backpacking Kiev/Kyiv
The capital city of Kyiv is the financial, political and cultural centre of the country. There are 2 international airports in Kyiv so it is quite possible that you pass through Kyiv on your Ukrainian trip. The city is pretty good fun. The highlight sites are the Ukrainian Orthodox Church Cathedrals and the gigantic, steel Motherland Monument which looms over the city.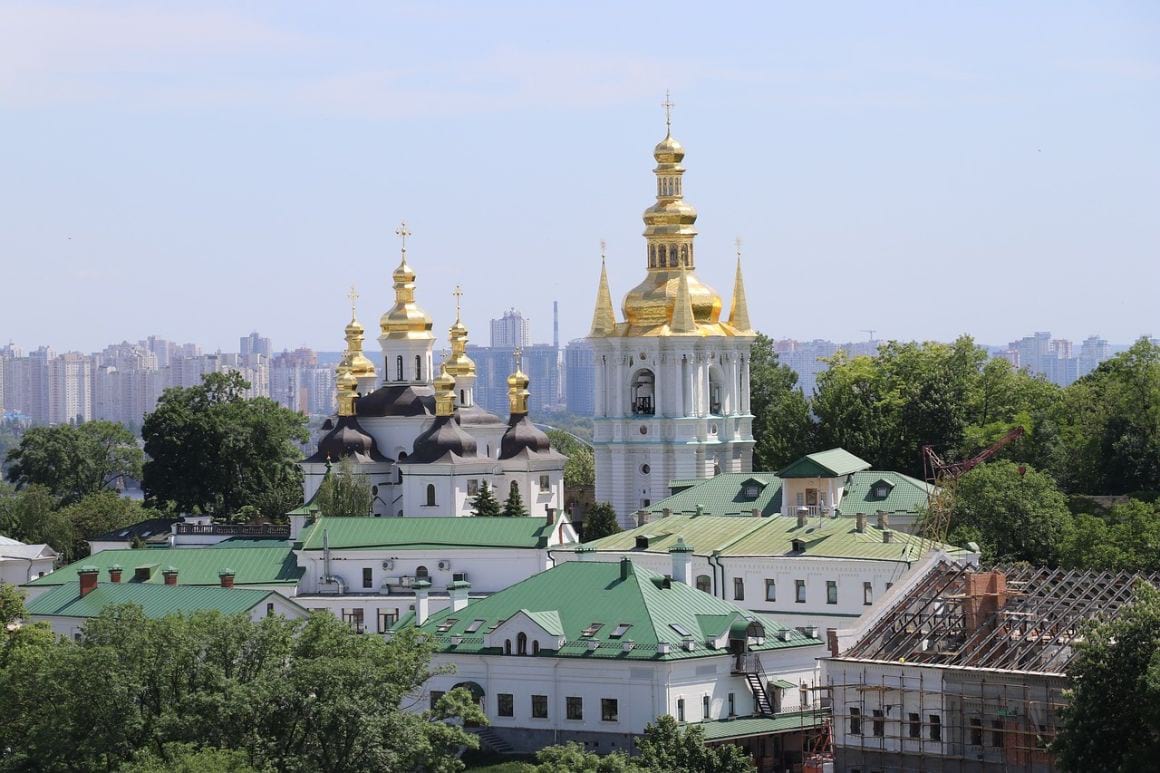 The outskirts and wider Kiev neighbourhood area (built during the Soviet-era) also represent some of the most dystopian, post-industrial concrete scapes I have ever seen. You probably won't have much cause to visit them unless you are a fan of brutalist architecture or you are seeking one of the city's underground raves.
There are quite a few decent Kiev hostels as well as some decent bars and restaurants. You can also take a Chernobyl day trip from Kiev – they generally leave the city at around 8am and return around 6pm.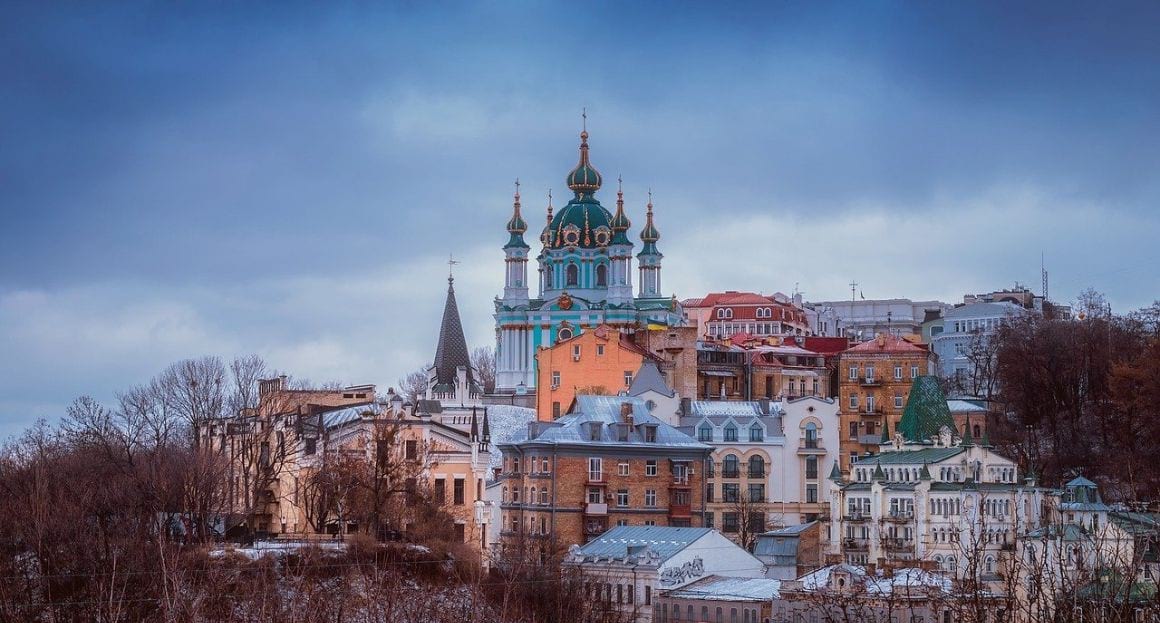 Don't Miss Out On – Be sure to take a little hike up to the Motherland Monument – a huge, kind of scary, Soviet steel statue that overlooks the river. The pleasant route winds through a forested park.
Keep an Eye Out For – I am a huge fan of Communist architect and Kiev is littered with some cracking examples. Just keep your head raised and your eyes open and you can't miss it.
The Best Food Is – The food scene in Kiev is excellent AND affordable. For quick cheap eats, grab a sandwich from the street kiosks and for a treat, go for dinner at Fish & Pussycat Sushi Bar.
The Best Hostel Is – Globe Runner Hotel & Hostel. It has a great mix of private rooms and dorms. Globe Runner is a free-spirited hostel that mixes good vibes, cleanliness and efficient staff.
Backpacking Lyiv
The city of Lyiv was formerly part of the Kingdom of Poland and the Hapsburg Galician Empire. Accordingly, it feels like the most European city in Ukraine and is often regarded as the prettiest. Lyiv is an important cultural hub with a good student crowd, a boho vibe and a busy arts scene.
It's a great destination for a city break and many visitors prefer it to Kiev. Highlights of Lyiv are the old town, the lovely cathedrals and the city Arsenal is well worth a look if you are into old weaponry.
Backpacking Odessa
Located on the northern shore of the Black Sea, Odessa kind of acts as Ukraine's summer capital and each summer, families, sun-seekers, and hedonists come here. The city itself is charming with a splatter of classical, Mediterranean inspired buildings dating from the Russian Tsar periods, as well as plenty of Soviet relics.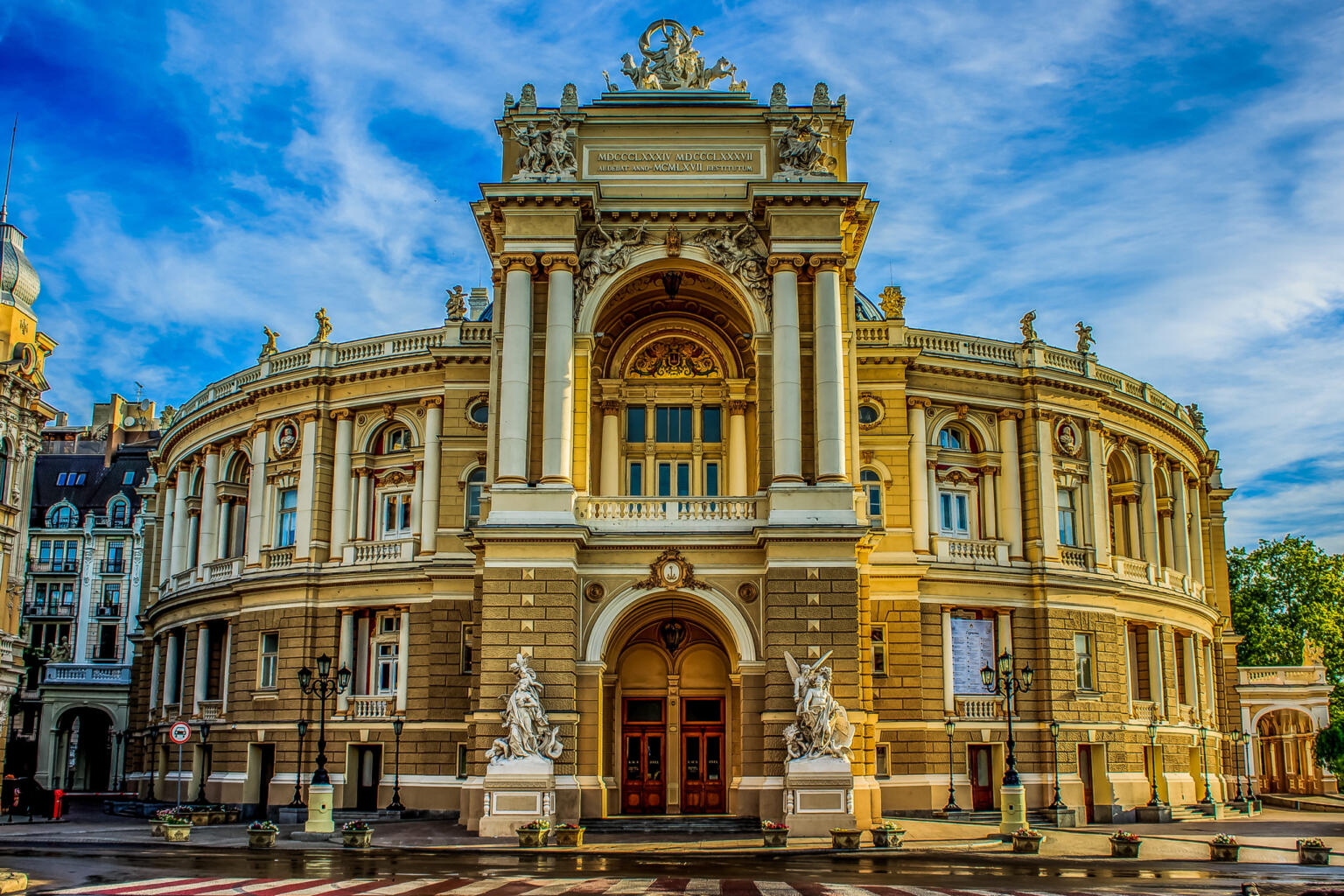 There are also lots of parties during the Odessan summer ranging from pop and mainstream, to chic house and underground techno raves. During the high summer, the Arcadia neighborhood is like Ibiza on the Black Sea – make of that what you will.
During the colder month, Odessa does feel a lot quieter and some bars & hostels close completely. If you want to really get under the skin of the city, seek out the local, authentic vibe, then this may well be the best time of year to visit the city.
Don't Miss Out on – The Potemkin Stairs are a symbol of Odessa. They are a great little work out (especially if you run up them like Rocky) and also make for an epic photo op.
Know What's Overrated? – During the summer season, Odessa is heaving with the young & hip and there are lots of clubs and parties – many of which are overpriced and soulless so choose wisely.
The Best Food Is – Privoz Market is Odessa's biggest and hippest farmers market. This is a great place to come and get your fresh produce to go and cook back at your hostel or Airbnb.
The Best Hostel Is – Mama Hostel. It's very highly rated by guests and is THE best place to base yourself on your Odessan Odyssey.
Backpacking Poltava
This important city was once on the front line during the Russian wars and wears its military history. Poltava is also known for its museums, several of which are dedicated to military history. Other historical military sites are the Column of Glory, October Park, and the preserved area of the Poltava Battlefield.
The city's main cathedral, the Assumption Cathedral is also worth a visit.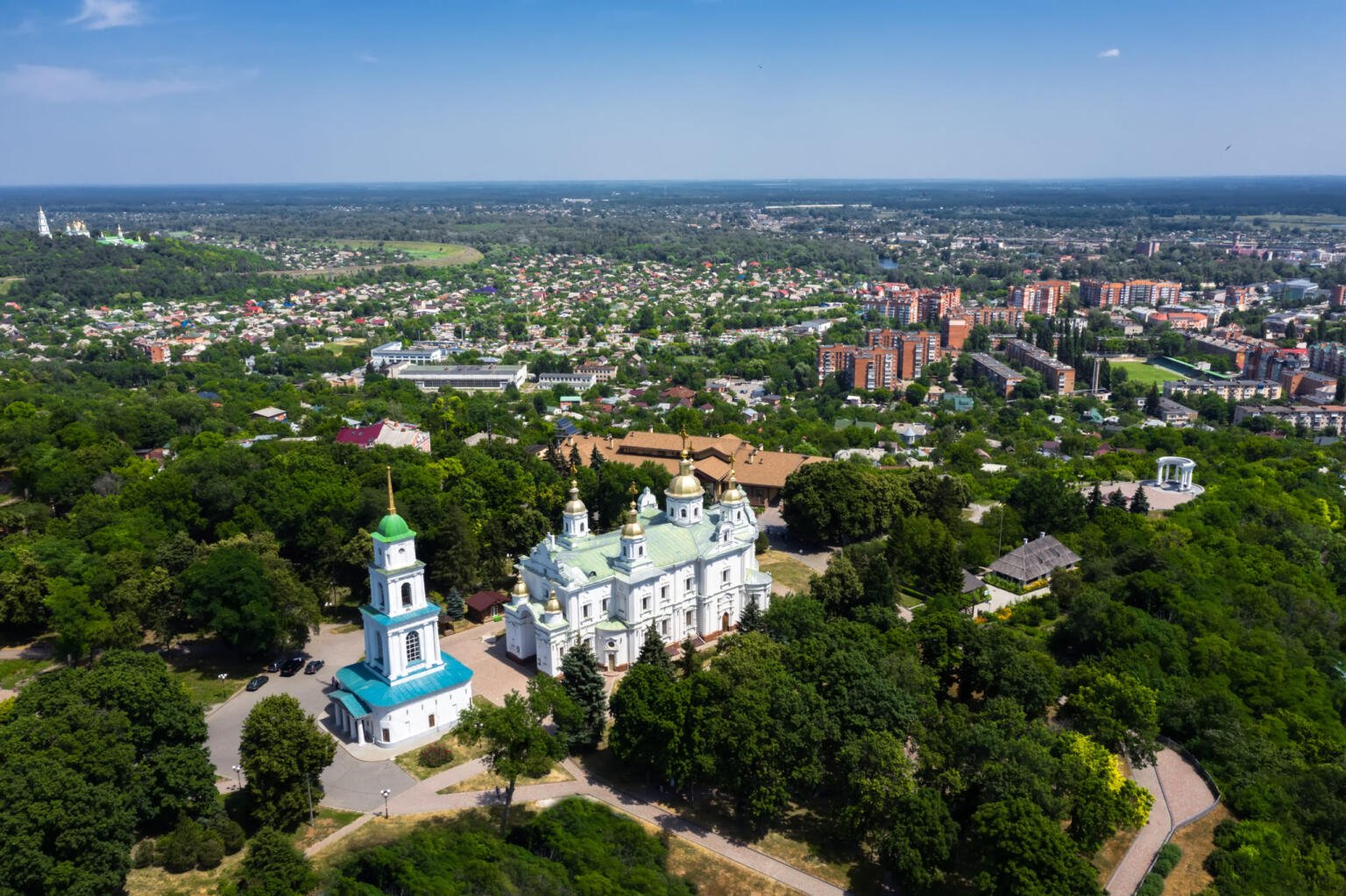 Backpacking Kamianets Podilskyi
Kamianets Podilskyi in western Ukraine is a charming little city with a well-preserved Old Town. Stepping through the city gates feels like stepping back in time into a land of houses, cobbled streets, and street murals portraying the history of the city.
The town is lovely but the jewel in the crown is the Kamianets-Podilskyi Castle is a medieval fortress that dates back to the 14th-century. The Alexander Nevsky Cathedral is also not to be missed.
Whilst 1-2 days here is enough, 3 gives you time to breathe, really take in the countryside and better justifies the journey.
Travel CHEAP and Make a Difference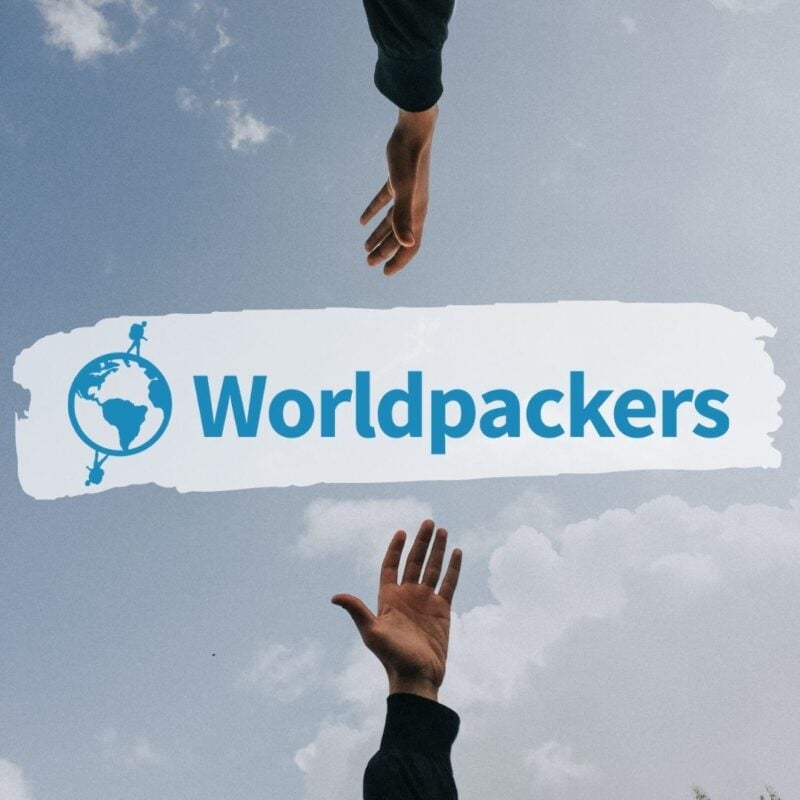 Worldpackers connects travellers with hostels, schools, NGO's and many more. Get free accommodation in exchange for volunteering a few hours a day. You won't just save serious $$$, you'll experience a different culture, cool projects, meet new people and integrate into the community in a different way.
Broke Backpacker readers get a $10 discount when you sign up. Use the discount code BROKEBACKPACKER. Plus, get 3 free months on your membership during their summer promo!
Travel well with Worldpackers
Backpacking Kolomyya & The Carpathian Mountains
The Carpathian mountains stretch from the Czech Republic to Romania winding through Ukraine. To explore the Ukrainian offering, a decent base is the town of Kolomyia, which has a few budget hotels and guesthouses. You can pass the time going on a hike and can even attempt to scale Mt. H Ukraine's highest peak (which really isn't that high).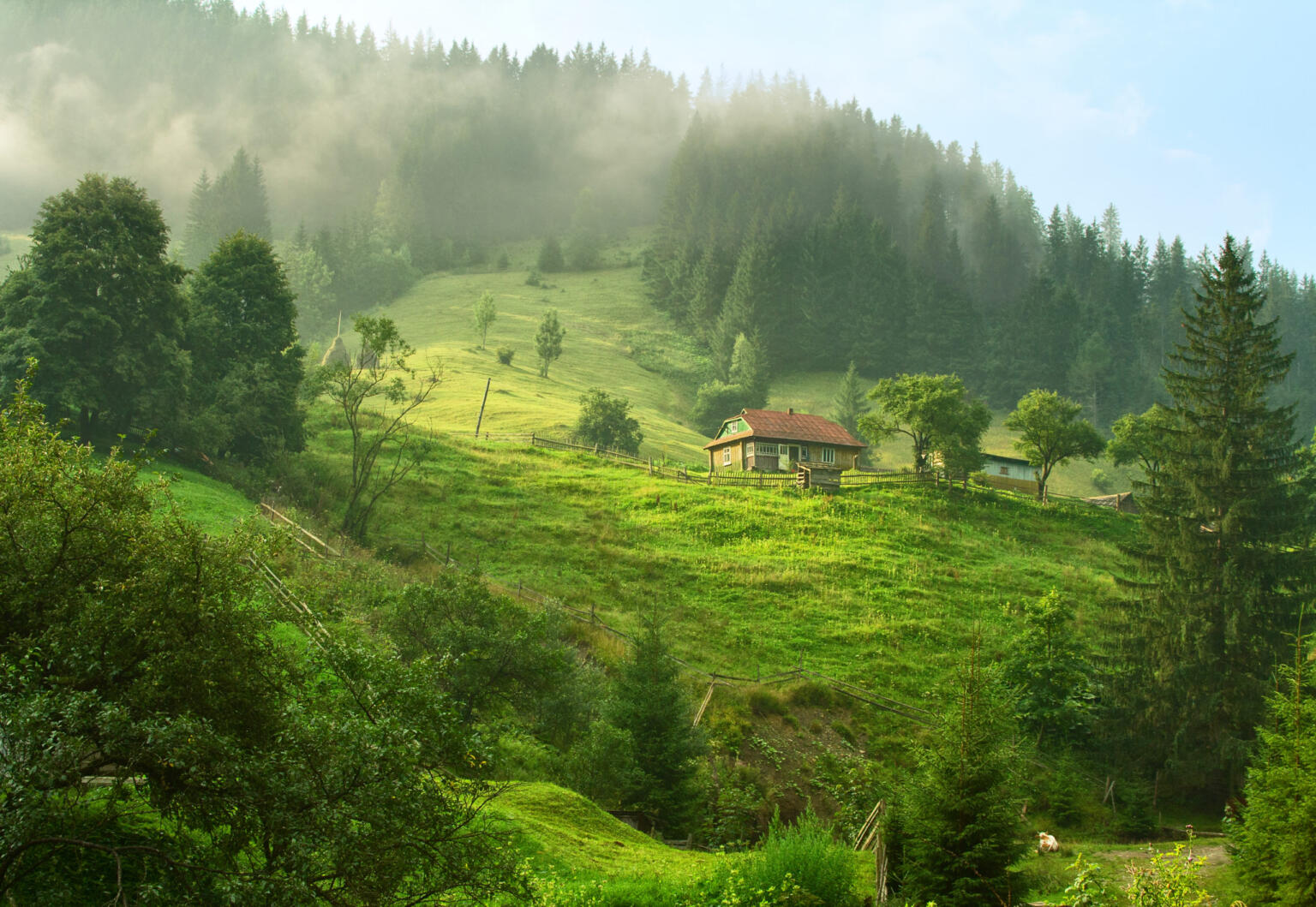 Other notable spots are the Valley of Daffodils, which is a delight in summer, and Synevir Lake. The abandoned observatory is epic and spooky and another town worth visiting is tiny Dzembronya – there are a few guesthouses here too.
In winter, there is some skiing to be had and the most popular resort is Bukovel.
Backpacking Yalta
The Black Sea side town of Yalta, situated in Crimea, is possibly most famous as the setting of the infamous World War II meeting between Stalin, Churchill & Roosevelt where they agreed on how to carve up the post-war world.
Historical notoriety aside, Yalta is a rather pleasant coastal resort that can get quite lively during the summer. The sea air, coupled with the nearby forests, made the town something of a spa town during the 19th century. Russian aristocrats and the playwright Anton Chekhov used to spend time here.
Note that the Russian annexation of Crimea means that visiting Yalta right now is both complicated and perhaps inadvisable.
Getting Off the Beaten Path in Ukraine
Ukraine doesn't get too many foreign visitors so getting off the beaten path is easy. Most tourists only really see Kiev and take a Chernobyl tour. That said, domestic tourists flock to Odessa and the Black Sea during summer which can send accommodation prices spiralling.
Basically, wherever you go in Ukraine will be an adventure and you can expect to encounter bemused, curious locals excited to be hosting foreigners. Do bear in mind that the language barrier may become an issue outside of Kiev and the bigger cities as English is not widely spoken in Ukraine.
Is This the Best Backpack EVER???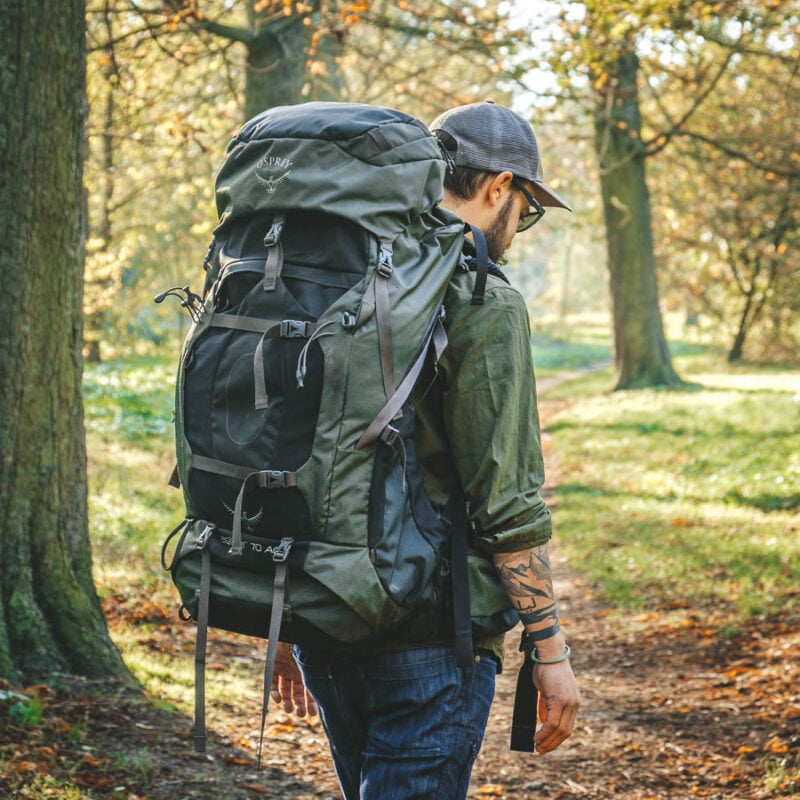 Top Things to do in Ukraine
Take a Chernobyl Tour
The (presumably horribly disfigured) poster boy of Ukrainian tourism is Chernobyl. Chernobyl was the site of the worst ever nuclear power accident in history. In 1984, one of the reactors exploded spewing radiation into the atmosphere. A few days later, (yep, days later) the town was evacuated forever.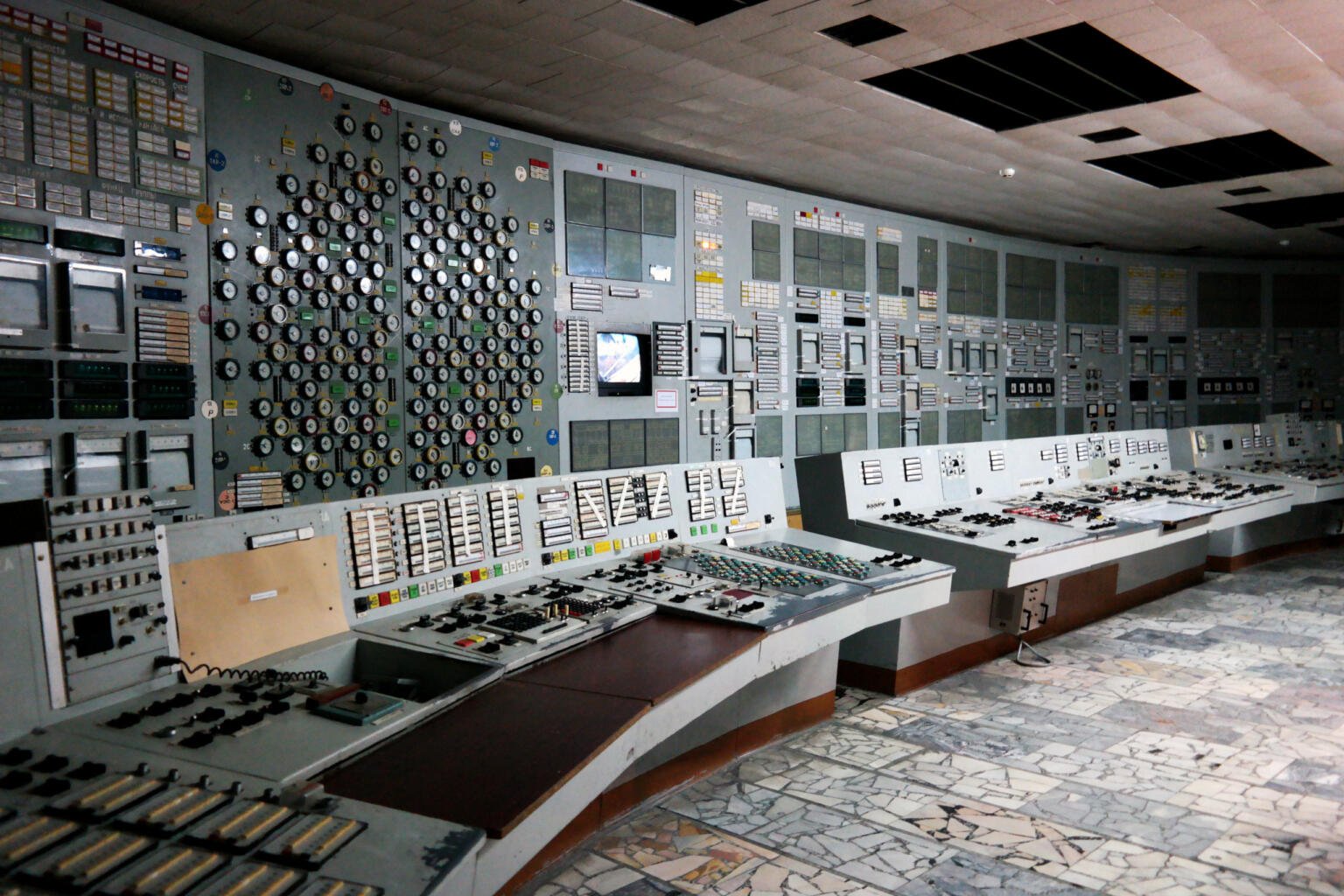 You can now take a guided tour of the contamination zone and learn more about the country's darker history. The tour explores the ghost town of Pripyat, a USSR military base and the power station itself.
You cannot visit Chernobyl yourself and you must take a guided tour. Book ahead and remember to bring your passport.
Find an Illegal Rave
Following the 2014 revolution/coup and the subsequent invasion/reclamation of Crimea by Russia, Ukranian's responded hedonistically. The sudden descent into lawlessness and realisation that life can be short, very short, saw unlicensed raves popping up across the nation.
The most famous of these is Cxema (pronounced Skhema) which stages a few parties each year in random, industrial spaces. Many of the initial Ukrainian raves now operate either fully or semi-legally but still have an edge of authenticity. However, if you keep your ear to the ground and make some local friends, you will probably be able to find a proper underground one.
Fire an AK47 at a Shooting Range
Like many former Soviet States, following the fall of communism and the end of the Cold War, Ukraine was left with an impressive arsenal of weaponry that it no longer really needed (if it ever did to begin with). Ukraine was in fact, the first and only nation on earth to give up Nuclear Weapons (though they may now regret that).
Consequently, there are shooting ranges all over the country where you can have a go firing a few rounds from a hand-gun or even an AK47. You need to pay for the hire of the cubicle as well as any ammunition you fire.
Climb Ukraine's Highest Point
It would be a shame to spend your entire Ukranian trip in cities and towns so do take at least a few days to get outside, breathe some fresh air and do some hiking. One classic hike takes in the Carpathian Mountains where you can (quite easily) hike up to Ukraine's highest point.
At just 2,061 meters (6761.8 feet), Mount Hoverla is the highest point in Ukraine and a great spot for a camping trip. The nearest town is Vorohta
Take in Pirogovo Open-Air Museum
For a little look at what life was like in Ukraine before the industrial revolution and before the communist revolution, come to Pirogovo Open Air Museum. Here, exhibits and role-playing actors recreate rural, peasant Ukranian life.
It's educational, illustrative and fun if not a bit corny. Be warned – it may leave you with a deep nostalgia for a simpler time.
Small Pack Problems? 😉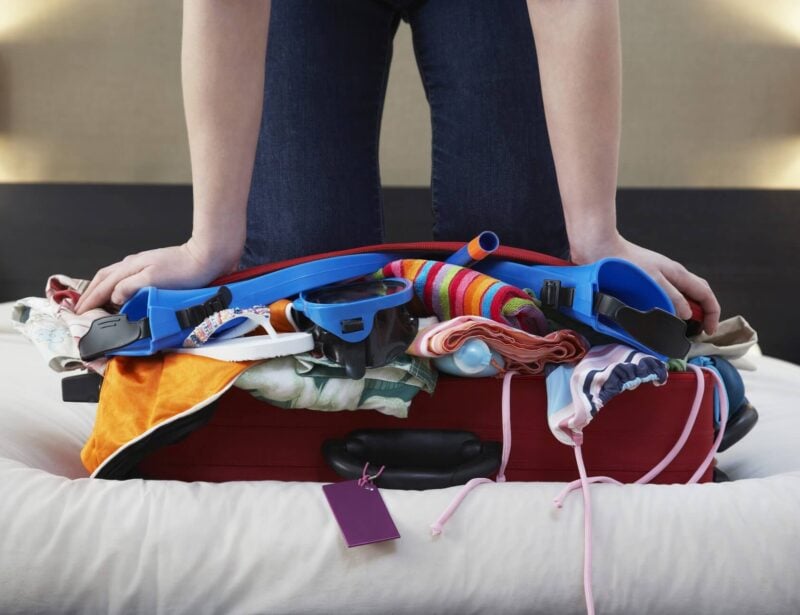 My missus travels with all her clothes in ziplock bags: don't be like my missus. UP YOUR PACKING GAME!
Packing cubes for the globetrotters and compression sacks for the real adventurers – these babies are a traveller's best kept secret. They organise yo' packing and minimise its volume too so you can pack MORE.
Or, y'know… you can stick to ziplock bags.
View Our Fave Cubes
Or Check Out the Sacks!
Backpacker Accommodation in Ukraine
There is a hostel scene in Ukraine but it is nowhere near as established as the EU Eastern European countries like Slovakia. There are a few good hostels in Kiev. Larger cities generally have a couple and there are some at the Black Sea.
Thankfully, Couchsurfing is alive and going well in Ukraine, so you may be able to find somebody to host you as well as act as your guide if you are lucky! Guesthouses and budget hotels are also abundant but standards do vary somewhat.
The Best Places to Stay in Ukraine
Copy of Where to Stay in Ukraine

| Location | Accommodation | Why Stay Here? |
| --- | --- | --- |
| Kiev | Globe Runner Hostel | A good mix of private rooms and clean, pleasant dorms. |
| Lviv | Coffee House | Nice pleasant hostel, knowledgable staff & good vibes. |
| Odessa | Mama Hostel | Cool communal areas and tons of fun activities |
| Potlava | Dream Hostel | Best cheap hostel in Potlava |
| Uzhgorod | City Hostel Panorama | High Hostelworld rating, very clean rooms and a decent city view. |
| Chernivtsi | Yard Hostel & Coffee | The only hostel on Chernivtsi! |
Ukraine Backpacking Costs
The good news is that Ukraine is a very affordable backpacking destination. It is typically much cheaper than Western Europe and even cheaper than a lot of other countries in Eastern Europe.
A Daily Budget in Ukraine
Ukraine Daily Budget

| Expense | Broke Backpacker | Frugal Traveller | Creature of Comfort |
| --- | --- | --- | --- |
| Accommodation | $5 | $45 | $80 |
| Meal | $2 | $7 | $16 |
| Transport | $1 | $2.50 | $5 (Taxi) |
| Nightlife | $10 | $15 | $25 |
| Activities | free (walking and free stuff) | $30 | $70 (Chernobyl) |
Money in Ukraine
The currency in Ukraine is the Ukrainian hryvnia. At the time of writing, $1USD = 28.23. The currency is not available outside of Ukraine. There are plenty of ATM's in the airport, Kiev and major cities and most international bank cards are accepted. I also found the exchange desks in the airport pretty reasonable for changing euros.
Bank and credit cards are accepted in many bars, restaurants and shops particularly in major cities. They are not generally accepted on bus', taxis or at the street-side kiosks.
I used my Monzo and Revolut card for cash withdrawal and payments in Ukraine and recommend picking one up.
Travel Tips – Ukraine on a Budget
The supermarkets are a lot cheaper than anywhere in the west if you stick to local produce – exported goods are more expensive. If you are really on a budget, then you will find the streetside kiosks that sell affordable coffee and sandwiches.
If you fancy doing some drinking, then supermarkets, stores and kiosks are obviously a lot cheaper than bars. The local beer is perfectly fine and Georgian wine is pleasant, affordable but not quite as refined as classic and new world wines. If you do go bar hopping, avoid "fancy" looking places – Ukraine has a hipster scene, which is far less gentrified than in the West so "dive" bars and squat parties are cheap places to get loaded!
Why You Should Travel to Ukraine with a Water Bottle
Plastic washes up on even the most pristine beaches… so do your part and keep the Big Blue beautiful!
You aren't going to save the world overnight, but you might as well be part of the solution and not the problem. When you travel to some of the world's most remote places, you come to realise the full extent of the plastic problem. And I hope you become more inspired to continue being a responsible traveller.
STOP USING SINGLE-USE PLASTIC! If you'd like some more tips on how to save the world.
Plus, now you won't be buying overpriced bottles of water from the supermarkets either! Travel with a filtered water bottle instead and never waste a cent nor a turtle's life again.
Save $$$ • Save the Planet • Save Your Stomach!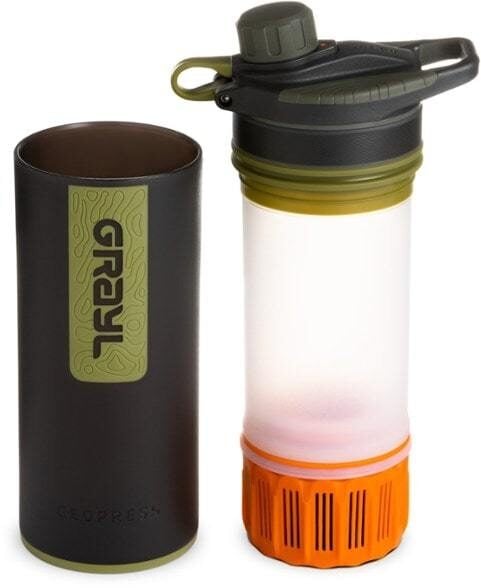 Drink water from ANYWHERE. The Grayl Geopress is the market's leading filtered water bottle protecting your tum from all the waterborne nasties. PLUS, you save money and the environment!
Single-use plastic bottles are a MASSIVE threat to marine life. Be a part of the solution and travel with a filter water bottle.
We've tested the Geopress rigorously from the icy heights of Pakistan to the tropical jungles of Cuba, and the results are in: it WORKS. Buy a Geopress: it's the last water bottle you'll ever buy.
Buy a Geopress!
Read the Review
Best Time to Travel to Ukraine
Ukraine truly is a region which experiences the full brunt of the seasons. The winters can get very cold so if you are visiting at this time, pack and dress accordingly. You will need a warm coat, hats, gloves and possibly even a thermal under-layer. Do not underestimate the dangers that extreme cold poses.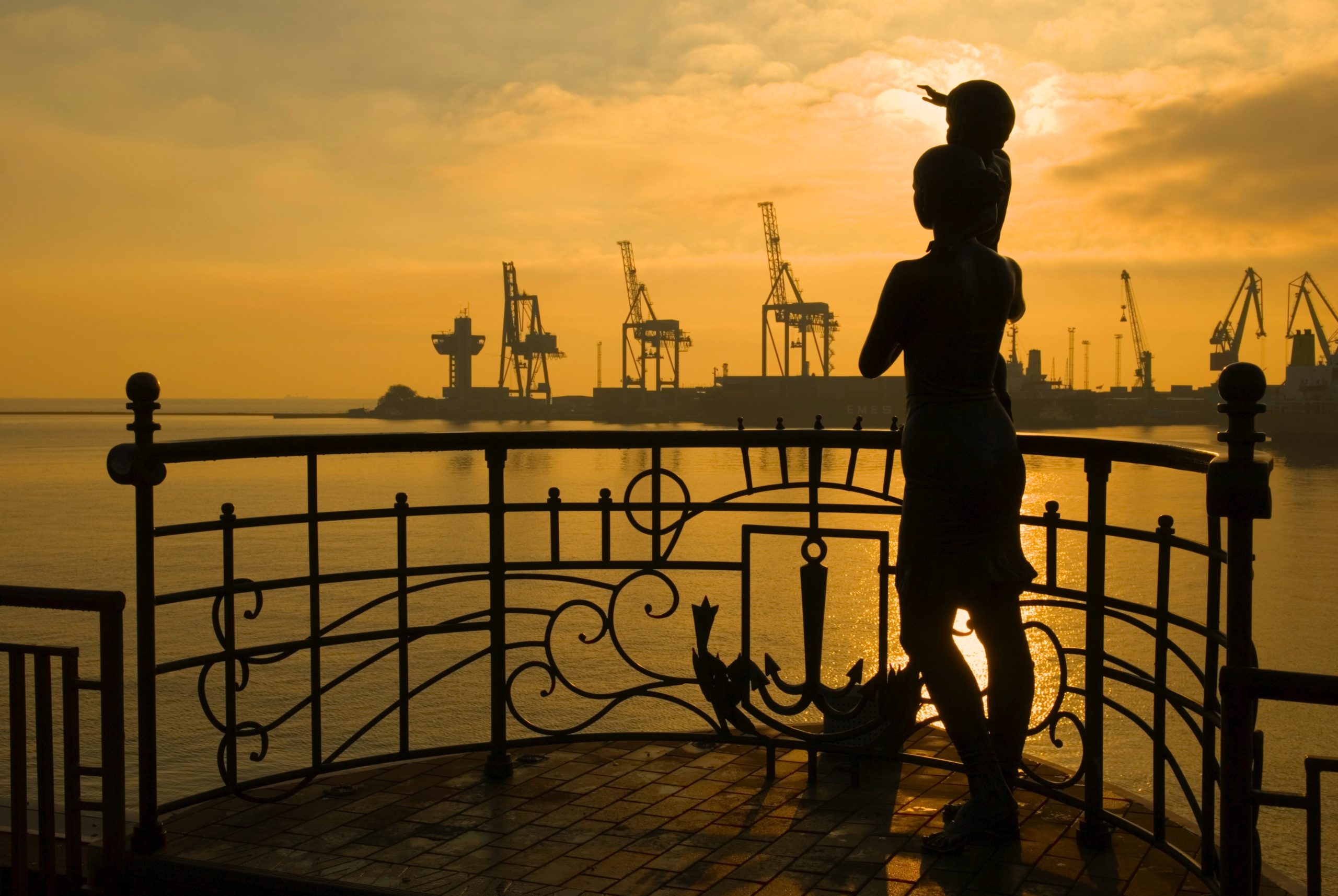 Summers are altogether more pleasant and can get downright hot by the Black Sea. Summer and spring are also prime festival seasons and the nation has a notably more carefree, and "fun" vibe during these times.
Festivals in Ukraine
The main festival season in Ukraine is the summer although there are religious, traditional and boutique celebrations happening throughout the year.
Orthodox Christmas – 6/7th January
The 1970's glam rock band Wizard once opined "I wish it could be Christmas every day". Obviously, that would be exhausting and fattening. BUT in Ukraine you get the chance to celebrate twice a year! Ukraine does acknowledge "western Christmas" on 24/25th December but also celebrates Ukrainian Orthodox Christmas a few weeks later on 6th January.
The discrepancy comes from an ancient dispute regarding which calendar to use and the Orthodox Churches held out and resisted the romanisation of the festival. Orthodox Christmas is a more sober and spiritual affair than Coca-Cola Christmas and is marked by fasting, church and then a feast.
Kiev is rapidly challenging Berlin as THE hub of fresh, edgy Techno. Every May Closer hosts an electronic music festival called Strichka with a proper rave-y vibe and a gourmet lineup of DJs.
Kiev Day – Late May
The last weekend of May is Kiev day. Basically, the capital city celebrates itself by hosting loads of music performances, a fireworks display and plenty of drinking.
Atlas Weekend – 4 – 8th July
Atlas Weekend is one of Kiev's, and Ukraine's most prestigious music festivals. It's an open-air festival taking place during the hottest part of the year, which attracts international artists. A perhaps cooler version to Atlas Weekend, is the Upark festival which takes place later the same month.
Ivan Kupala – Midsummer
This summer festival keeps the ancient, Slavic pagan summer solstice alive. Expect white robes and dancing around fires.
Lyiv Coffee Festival – September
I was very surprised and impressed by how much of a big deal coffee is in Ukraine. Each September, Lyiv throws it's wonderful "coffee festival" where baristas' and pop-ups from across the region serve roasted beans from around the world. There are also bike rides, film showings and lectures all about the black stuff.
What to Pack for Ukraine
Fashion and dress standards in Ukraine are very similar to those in Western Europe. Expect jeans, trainers and bits of hipster chic. Do note that Ukranian women tend to conform to a more traditional version of "femininity" and are quite glamorous.
Therefore the only serious Ukraine pacing consideration is the weather. If you are visiting in autumn and winter, then you should prepare for seriously cold temperatures and even snow. I visited in November and needed to wear a warm winter coat, gloves and a woolly hat (and I am British!). If you visit in December or January, pack a thermal underlayer if you plan on spending time outside.
Somewhere to hide your cash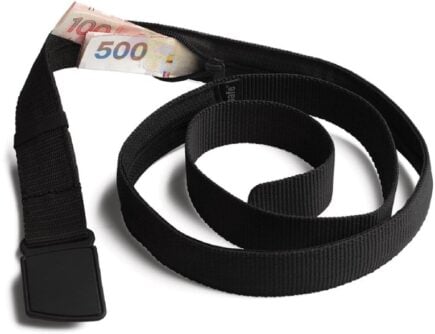 Somewhere to hide your cash
Travel Security Belt
This is a regular looking belt with a concealed pocket on the inside – you can hide up to twenty notes inside and wear it through airport scanners without it setting them off.
A travel water bottle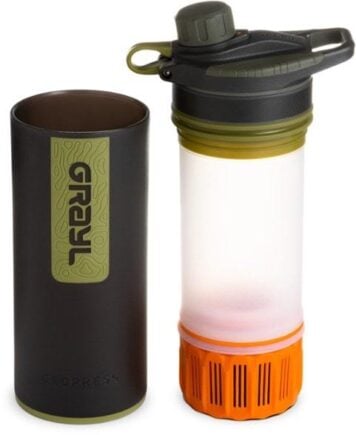 A travel water bottle
GRAYL Geopress Filtered Bottle
Having a filtered water bottle means you can drink from just about any source. The GRAYL Geopress is hands-down the most effective one we've ever used as well!
For those unexpected messes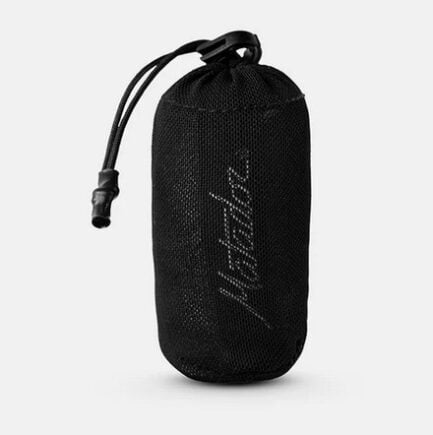 For those unexpected messes
Microfiber Towel
Hostel towels are scummy and take forever to dry. Microfibre towels dry quickly, are compact, lightweight, and can be used as a blanket or yoga mat if need be.
When the power goes out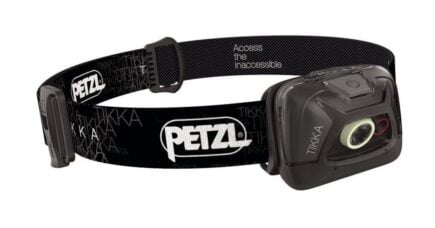 When the power goes out
Petzl Actik Core Headlamp
A decent head torch could save your life. If you want to explore caves, unlit temples, or simply find your way to the bathroom during a blackout, a headtorch is a must.
Sleep anywhere
Sleep anywhere
Camping Hammock
Taking a tent backpacking is not always practical but hammocks are lightweight, cheap, strong, sexy (chicks dig hammocks), and allow you to pitch up for the night pretty much anywhere.
To stay a clean backpacker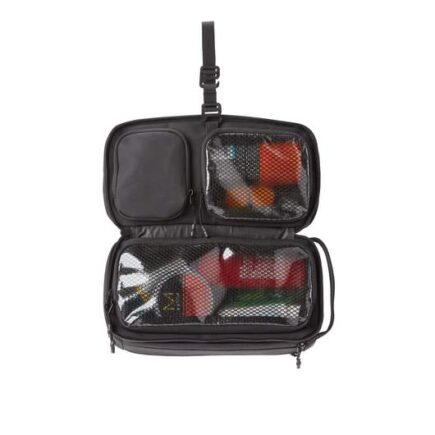 To stay a clean backpacker
Hanging Toiletry Bag
I always travel with a hanging toiletry bag as it's a super-efficient way to organize your bathroom stuff. Well worth having as it helps to have quick access to all your stuff.
Staying Safe in Ukraine
Ukraine is just as safe as Western Europe and there are few specific or special dangers for us to call out. Kiev is a hot-spot for sex tourism and there have been some reports of various "honey trap" type situations and of John's being spiked and robbed – the safest option is to give sex tourism a miss altogether.
The cold winters can be dangerous if you are over exposed so pack accordingly and wrap up warm.
A visit to Chernobyl carries some remote dangers from radiation but you will be fine as long as you behave, and do everything your guide says.
There are also active war zones in Crimea – avoid these.
Sex, Drugs, and Rock 'n' Roll in Ukraine
Ukrainians do love a drink and like many nations in the region, actually has one of the highest rates of alcohol-related problems in the world.
I must say I wasn't massively impressed by the bar scene in Kiev and it didn't quite seem to have the hipster, dive bar culture I was hoping for. That said, we did have a tipple in some classy, swanky places the likes of which we would not be able to afford to enter back home!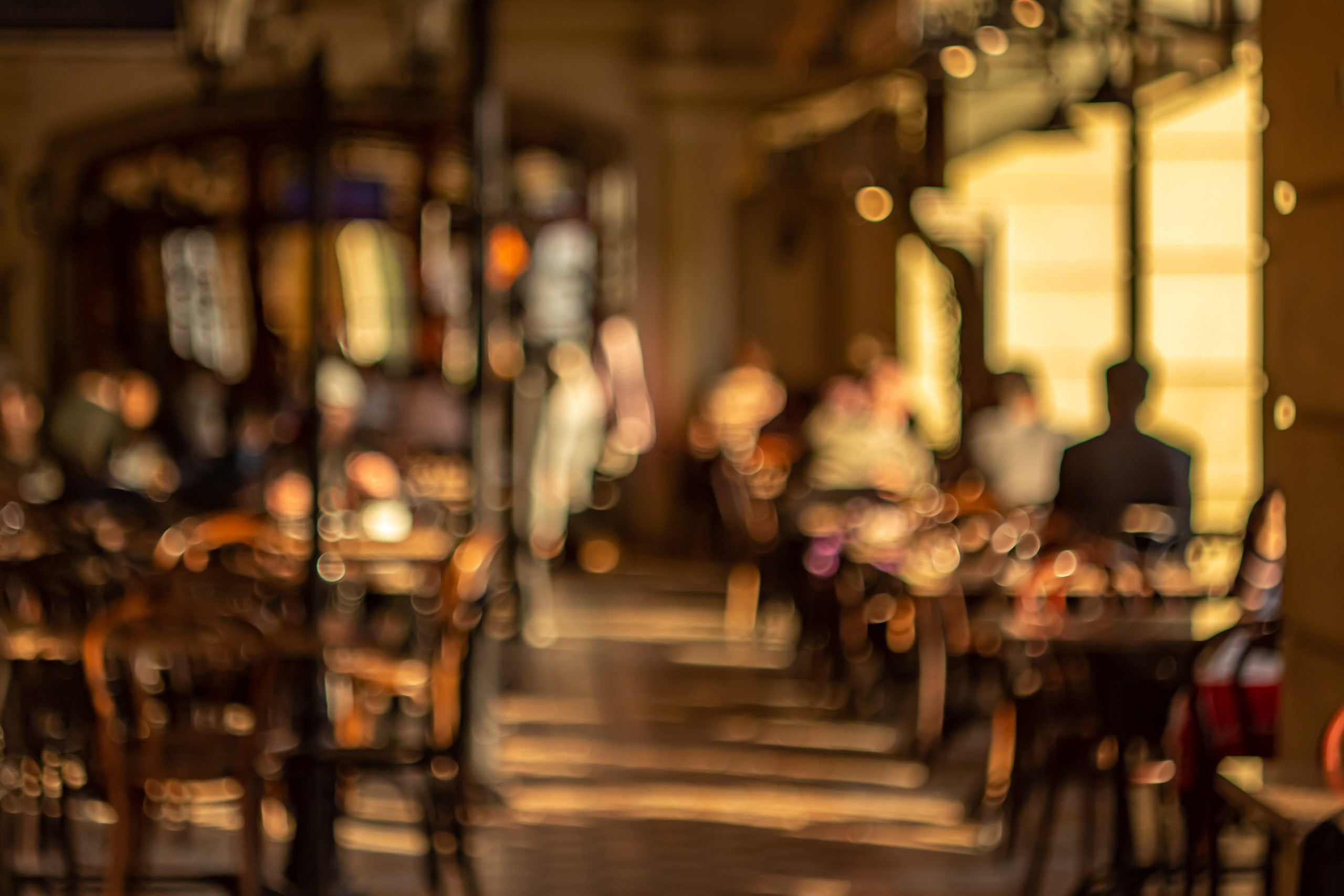 The good news however is that the club, party and rave scene is in rude health. Ukraine has a plethora of great House and Techno DJ's as well as a niche DarkPsy scene. Drugs are not as widely consumed as they are in Western Europe although there is apparently a fair bit of crystal meth and amphetamine sulphate doing the rounds in the rave scene.
As for sex, Ukranian women are amongst the most beautiful in the world. However, courtship is a bit more traditional than what you might be used to and don't expect anybody to jump straight into bed with you unless you are looking for prostitutes – and there are plenty of them in Ukraine.
Travel Insurance for Ukraine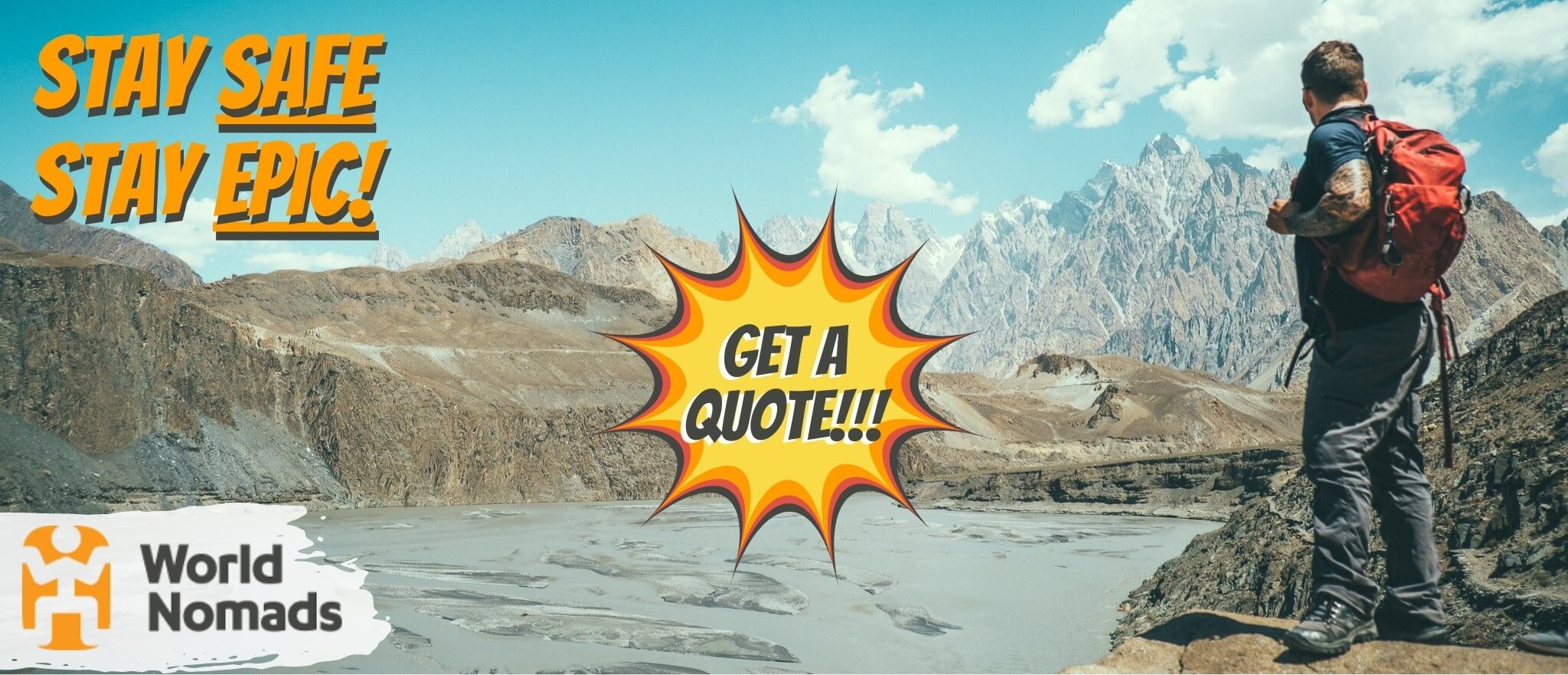 World Nomads' mission is to support and encourage travellers to explore their boundaries. They offer simple & flexible travel insurance, and safety advice to help you travel confidently.
They've been doing it since 2002 – protecting, connecting, and inspiring independent travellers just like you.
Get a quote below or read our in-depth review!
World Nomads provides travel insurance for travelers in over 100 countries. As an affiliate, we receive a fee when you get a quote from World Nomads using this link. We do not represent World Nomads. This is information only and not a recommendation to buy travel insurance.
How to Get into Ukraine
Ukraine shares land borders with Russia, Belarus, Moldova and Poland. There are also functioning ports on the Black Sea. The main access points though are the 2 international airports in Kiev. A number of budget operators were doing flights from all around Europe in pre-pandemic times and hopefully, these will resume.
Entry Requirements for Ukraine
The Ukranian entry system closely resembles the EU Schengen Zone in terms of who and who doesn't need a visa. Citizens of the EU/UK/US can obtain a free, 3-month visa on arrival easily and quickly.
Forget boring accommodation… book yourself an EPIC STAY!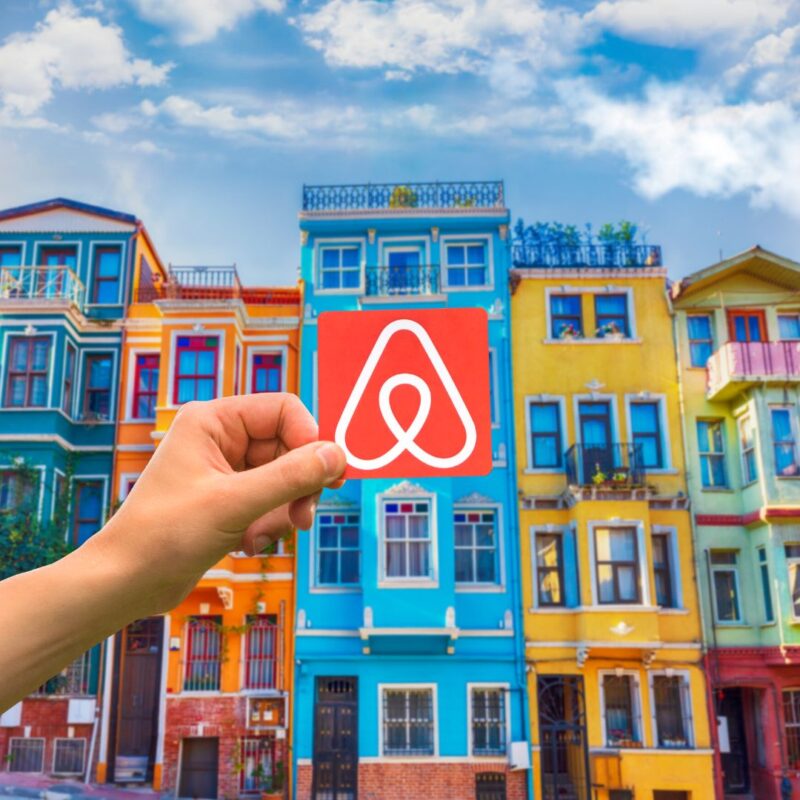 Why stay in a naff hotel when you can stay in a cosy, stylish local house instead? And for half the money too!
Stay somewhere EPIC and save your hard-earned dollars — from houses to barns to castles and caves, there is an Airbnb for every occasion!
Book an EPIC Stay
How to Get Around Ukraine
Ukraine is a big country and getting around can take a while. Ukrainian Railway does connect most of the country but some of the older Soviet rails are a bit slow.
There are also long-distance buses to almost any city in Ukraine and, whilst not as fun as the train, these can sometimes be more efficient.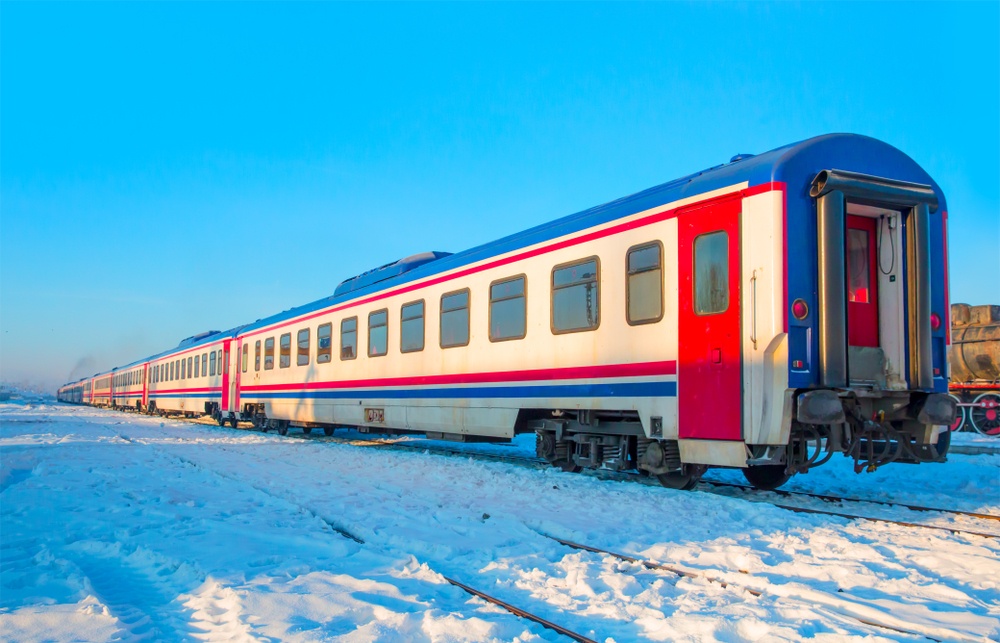 Traveling by Public Transport in Ukraine
Whether you use the train or bus, the crucial thing is to book ahead of time. This is especially pertinent for longer distances and in high season.
Your biggest challenge with public transport will be the language barrier. Bus drivers and station staff may be very well-meaning but will probably not speak any English. Station stops signs may also be written in Cyrillic and pronounced differently than what you expect. It is worth making a note of the Cyrillic and Ukrainian names of your destinations and keeping an eye out to ensure you don't miss your stop.
In terms of actually buying trains tickets, you can usually do this online at the Official Ukranian Rail website. The website does translate to English and your ticket will be issued in English as well as Ukranian. Note that inter-rail tickets are not valid in Ukraine.
To book bus tickets, you need to go to the station. I usually go the day before I am due to travel and sort out my tickets – this can be a bit annoying, but it is less annoying than not being able to board your bus as it is full.
Visiting Ukraine soon? Don't risk having to sit on the floor or change your itinerary because you missed the last ticket at the station! Find the best transport, best time and the best fare with 12Go. And why not use what you've saved to treat yourself to a cerveza helada on arrival?
It only takes 2 minutes! Book your transport on 12Go now and guarantee your seat easily.
Onwards Travel from Ukraine
There are plenty of options for on-wards travel from Ukraine. The 2 airports in Kiev handle flights from all over the world including some budget airlines operating to many European cities.
Ukraine has borders with seven countries; Poland, Slovakia, Hungary, Romania, Moldova, Russia, and Belarus. You can cross all of these as long as you have the correct entry documentation.
There are plenty of land borders with Russia although some of these have been closed since 2014 when the latest conflict began. The ones that are open, are quite tense. If you wish to enter Russia from Ukraine, then note that you will need to obtain your visa in advance, from your home country.
Working in Ukraine
Ukraine isn't exactly an economic powerhouse and doesn't attract many migrant workers. In fact, most human traffic flows outwards with many Ukrainians seeking economic opportunities in other parts of the world.
That said, some western companies and NGOs have operations in the region. If you can secure a posting, the work/life balance is not bad, a USD or EUR salary will go very far, and many ex-pats do enjoy the adventure of life in the Ukraine.
The Future of the SIM Card is HERE!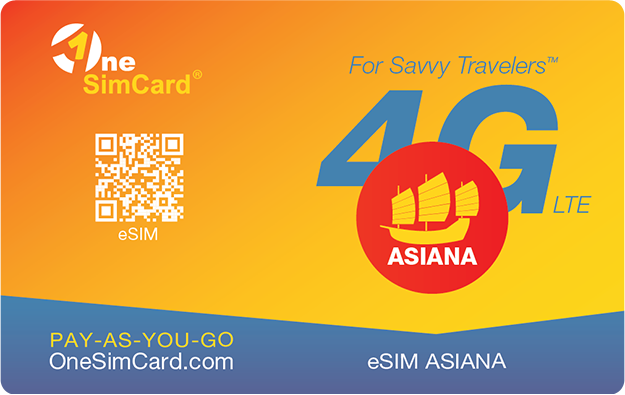 A new country, a new contract, a new piece of plastic – booooring. Instead, buy an eSIM!
An eSIM works just like an app: you buy it, you download it, and BOOM! You're connected. It's just that easy.
Is your phone eSIM ready? Read about how e-Sims work or click below to see one of the top eSIM providers on the market and ditch the plastic.
Buy an eSIM!
Work Visas in Ukraine
You will need a work visa in order to be legally employed in Ukraine. All work permits are issued based on employment with a specific company in a certain position. Your prospective employer must apply for work permits on behalf of all employees – you cannot do it yourself.
If you wish to live in Ukraine as a Digital Nomad, then the common practice is to enter on a tourist visa.
Teaching English in Ukraine
Good English teachers will always be in demand the world over, and Ukraine is no different. Most teaching jobs are based in Kiev or Odessa where there is a reasonable demand for English tuition in private institutes and Universities. Visas are relatively easy to obtain as long as you have a job offer – do note that American's have a much easier ride than British applicants!
The typical pay of an English language teacher in Ukraine is $1000 USD per month. This is enough to provide a reasonable living standard.
Volunteering in Ukraine
Volunteering abroad is an amazing way to experience a culture whilst giving something back. There are loads of different volunteer projects in Ukraine ranging from teaching, to animal care, to agriculture to pretty much everything!
Poverty is still common in some areas of Ukraine, so it is possible to find volunteering opportunities. Cultural exchanges are the most common opportunities you'll find, as well as social work like helping out in summer camps. To volunteer in Ukraine, you should apply for a D-10 visa which gives you a temporary residence permit for up to 90 days.
Our go-to platform for finding volunteering gigs is Worldpackers who connect travellers with host projects. Have a look at the Worldpackers site and see if they have any exciting opportunities in Ukraine before signing up.
Alternatively, Workaway is another excellent common platform used by travellers searching for volunteering opportunities. You can read our review of Workaway for more info on using this terrific platform.
Volunteer programs run through reputable work exchange programs like Worldpackers and platforms like Workaway are usually very well-managed and reputable. However, whenever you are volunteering do stay vigilant, especially when working with animals or children.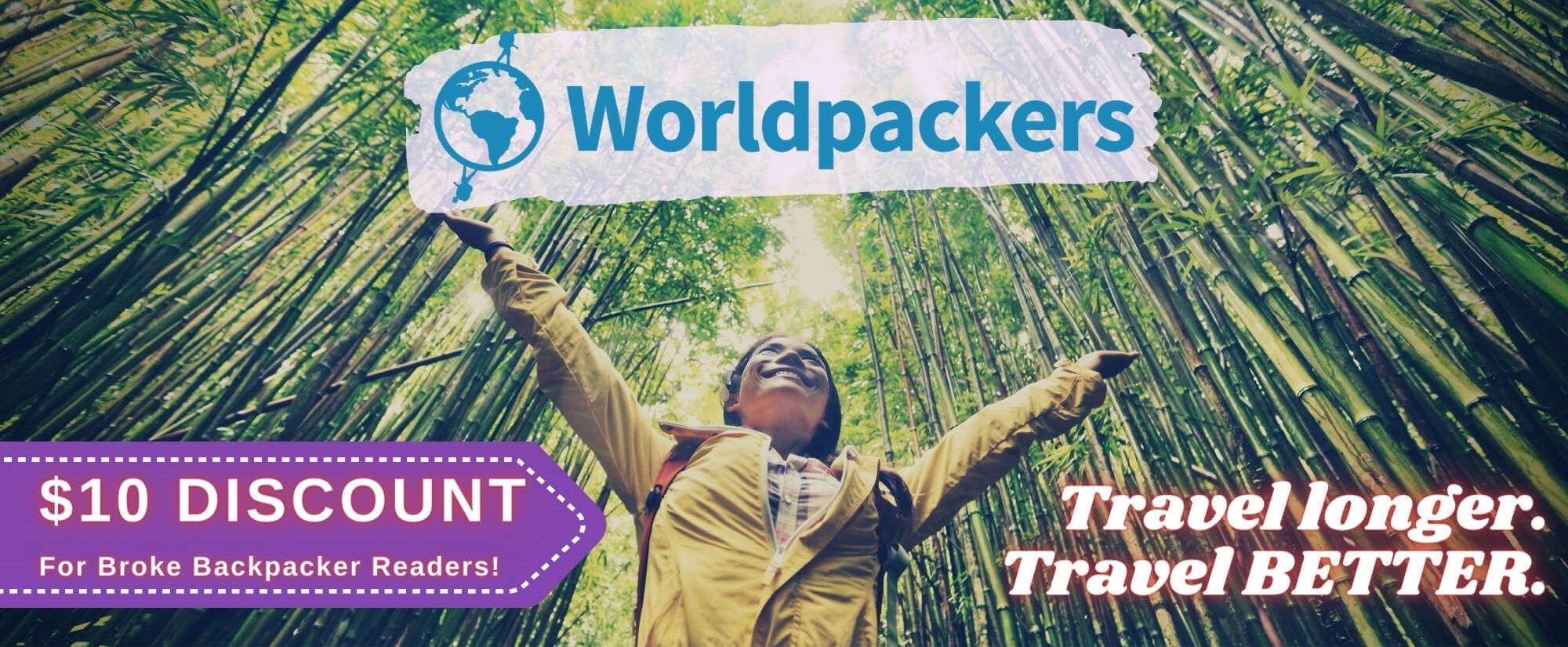 Worldpackers: connecting travellers with meaningful travel experiences.
What to Eat in Ukraine
I was very impressed by the food in Ukraine and we made eating out a central facet of our trip. The indigenous food borrowers heavily from the agrarian peasantry so expect lots of stews and soups using root veg. Radish and beetroot are very commonplace.
As well as this, the major cities also have a thriving cuisine scene including Asian, Italian and amazing fusion cuisine.
Chicken Kiev – Arguably, Kiev's great contribution to the world is this simple chicken breast in breadcrumbs dish which is a staple of Ukranian restaurants across the country.  Despite its core simplicity, there are actually quite a lot of variations on the chicken Kiev so you won't get bored of eating it too quickly.
Borsch – Borsch is a warm, hearty soup that is ubiquitous in the entire Eastern European region. Typically, the main ingredient is beetroot but there are many other variations including Green Borsch made from nettles. It is best topped off with a hefty dollop of Sour Cream.
Varenyky – Basically varenyky are light dumplings stuffed with a whole range of delicious fillings. The fillings range from cottage cheese, mashed potato and sauerkraut to nettles and
Deruni (Potato Pancakes) – Deruni are filling and stodgy potato pancakes usually enjoyed as a Sunday breakfast. They are best topped with sour cream and mushrooms.
Stuffed Cabbage Roles – Cabbage leaves lovingly filled with minced meat and rice. These are very similar to the Turkis/Greek dolman vine leaves except in Ukraine they are often topped with, yeah you guessed it, Sourcream.
Ukraine Culture
Useful Travel Phrases for Ukraine
The official language of Ukraine is Ukrainian. The language uses the Cyrillic alphabet and sounds very similar to Russian – in fact, Ukrainian and Russian speakers can understand one another perfectly. Classic Russian itself is also very widely spoken in the region.
English is not widely spoken. You will find some people in cities who can speak it quite well, but that's it. Waiters, cab drivers, and possibly your hotel receptionist will most probably not speak English.
We have listed some helpful Russian phrases below;
Hello! – Zdravstvuyte!
How are you? – Kak dela?
Please. – Pozhaluysta.
Thank you.. – Spasibo.
I'm sorry. – Proshu proshcheniya.
Excuse me. – Izvinite.
No Straw Please – bez solomy, pozhaluys
Where is the bus station, please? – Skazhyte pozhaluysta, gde avtobusnaya ostanovka?
Two Beers Please – 2 piva, pozhaluysta
No Plastic Bag –  Pozhaluysta, bez polietilenovogo paketa
Could you help me, please? –– Vy ne mogli by mne pomoch?
Where is the toilet? – Gde tuale
Books to Read About Ukraine
From Peoples into Nations: A History of Eastern Europe – A sweeping narrative history of Eastern Europe from the late eighteenth century to today.
Fieldwork in Ukrainian Sex – Oksana Zabuzhko. One of the boldest auto-biographical accounts since Ukranian independence, confronting taboo subjects and conservative attitudes.
Borderland; A Journey Through The History of the Ukraine – The nations entire history digested into an informative yet readable format.
A Brief History of Ukraine
Ukraine is often referred to as one of the oldest nations in Europe. What this means is that it has a large number of ancient, continuously inhabited civilization sites and plenty of Ukranian cities are well over 9000 years old.
Ukraine was the site of the earliest Slavic expansion. However, Ukraine's history has been a tumultuous one and the various regions have found themselves caught up in power struggles between the various Kingdoms of Poland, Russia, and even the Hapsburgs had a pop.
Ukraine was absorbed into the USSR in 1922 following Lenin's revolution – essentially meaning it lost all sovereignty and became a province of "Greater Russia". Since the collapse of communism, Ukraine quickly declared its independence and took steps to assert this by forging ever closer ties with Europe. Ukraine also became the first and only nation to ever give up Nuclear Weapons.
This has not gone well with the ruling powers in Russia who (understandably) fear an EU state or satellite at its border. This in part led to the Russian invasion of Crimea in 2014. At the time of writing, Crimea remains under Russian occupation and Ukraine is technically at war.
Final Advice Before Visiting Ukraine
Well that's it. We hope you find our Ukraine Travel guide useful and that it helps you have an awesome time exploring this intriguing country.
If you've been to the Ukraine before, let us know in the comments below. we'd love to hear some of your adventures!
---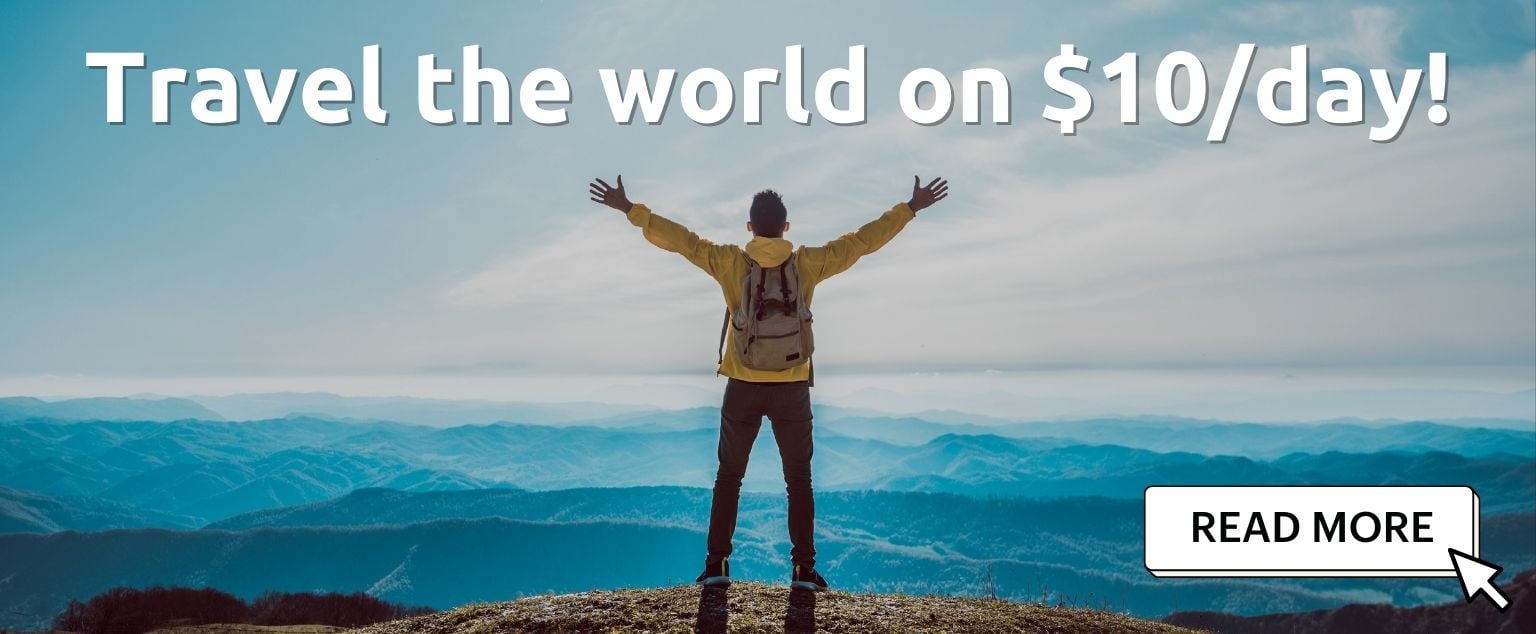 And for transparency's sake, please know that some of the links in our content are affiliate links. That means that if you book your accommodation, buy your gear, or sort your insurance through our link, we earn a small commission (at no extra cost to you). That said, we only link to the gear we trust and never recommend services we don't believe are up to scratch. Again, thank you!